Things You Must Do When Pitching Investors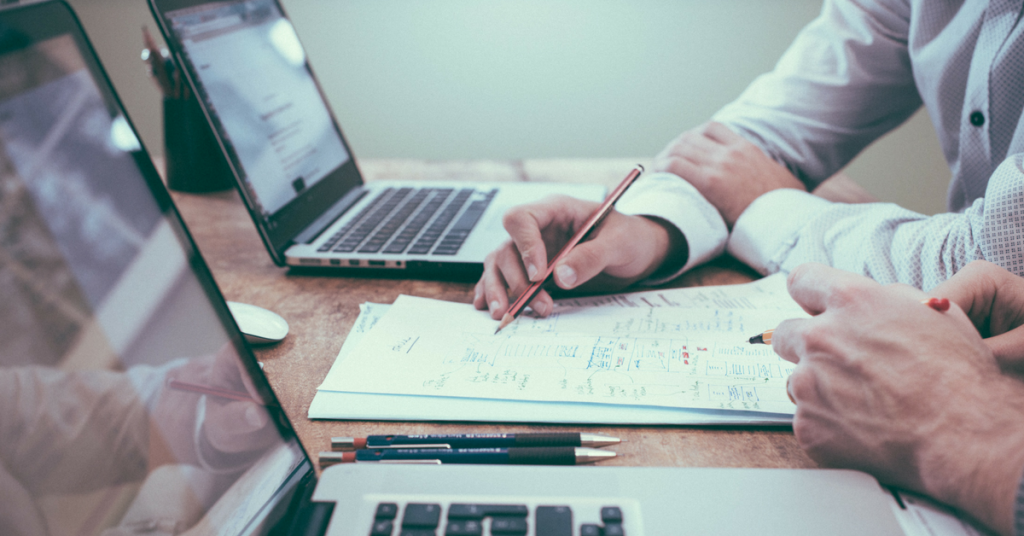 Pitching investors will inevitably be a path many entrepreneurs will tread. Pitching is not just for entrepreneurs looking for money. Most of us at different points in our lives have experienced pitching for a proposal we want to happen. Whether it is getting mom to buy us tickets to a band's concert or getting approval for a loan, a successful pitch is composed of the same elements. Here are points to follow to get that perfect pitch.  
Get To The Point Quickly
Attention spans are getting shorter and shorter, especially when pitching investors. This is especially true for the new generation who are used to everything on-demand. Many things are becoming minimal, whether it is blogs, the news report, or websites. So as not to lose their attention, get to your point quickly and succinctly. Use Harvard's Elevator Pitch Builder which gives you a minute to explain yourself, your goals and your business. Also, make sure your presentation is dynamic and lively. This article here teaches you everything you need to know about making that presentation go wild.
Use Less Slides When Pitching Investors
Since attention is getting shorter and you need to get to the point quickly, don't use too many slides. Limit your slides to 10 if possible. The fewer slides you use, the quicker your presentation will be, which will keep you from going astray. Use downloadable ready-made slide decks.
Establish A Need
The best products that sell are those that are needed. When giving a presentation always answer the question "What problem does that solve?". Convince the audience that there is a need by giving them a problem and telling them that you have the solution.
Message Map
For complex pitches, use the message map, a tool that will help you convey your idea simply and quickly. It helps explain an idea visually, all in one page in just 15 seconds. It involves a Twitter friendly headline, 3 benefits that support the headline and reinforcement of the 3 benefits.
Multi-Level Structure
Scott Berkun, author of How to Pitch Your Idea, recommends using 3 levels for your pitch: 5 seconds to explain your idea in one sentence, 30 seconds to explain to the audience how to achieve your plan. Once they understand this, use 5 minutes to broaden it so that they can get a clearer idea of what you're proposing.
Competitive Advantage
Identify who your competition is and tell the audience your competitive advantage. Show them why your idea or product is better than what your competitor is offering. It is also a good idea to tell the audience who the potential entrants are and what you're doing to shield against them.
Catchphrase
Include a catchphrase when pitching a product. The Macbook Air for example was "the world's thinnest notebook" when first introduced. A catchphrase will help people and the audiences remember your product. Developing a good catch phrase is a huge part of developing your brand's message. Learn more on reinforcing your brand here.
The Team
Listeners and investors like to know that you have a good solid team behind you. When pitching investors, make sure you also show them confidence by introducing your team. You can introduce them at the beginning or end of your pitch. Don't go into every single detail about them. Focus on the highs and relevant accomplishments of team members. Building a dream team is critical for your success, check this article out to learn how to build that dream team!
Know When To Stop Selling
Learn to read the signs on when to stop selling. Pitching investors doesn't always mean you have to be constantly selling the whole time. A good salesperson knows when the idea has hit home. When you continue to talk beyond this point you could say something that could reverse the positive direction of the pitch. To learn more about selling, check out this article here.
Don't Beg
There is a fine line between showing passion for your idea and begging listeners to like it. A little nervousness is expected but adopting an attitude of begging does not serve well. If you feel that your idea has merit, pitch like you believe in it without sounding arrogant or obnoxious. Hone your pitching skills by watching shows like Shark Tank or Dragon's Den.
Deliver a pitch that instills confidence in your team and communicate your idea with clarity. If you are able to do this, then you are on your way to a successful pitch.
How To Make Customers Love Your Brand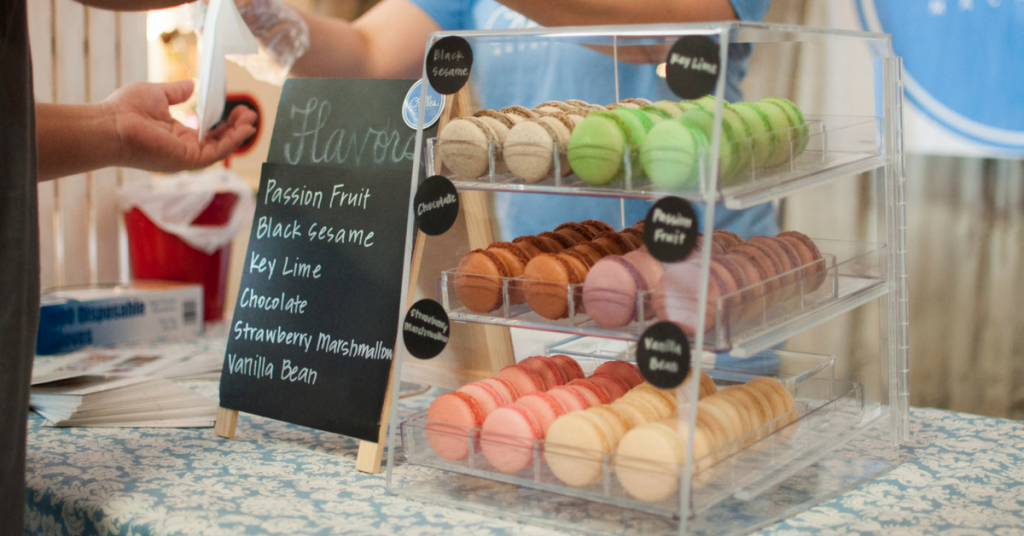 Why do customers prefer one brand over the other? Brand loyalty is not a mental act but an emotional one. This is because customers have an emotional relationship to the brands they prefer. The challenge for many brands is how to get customers emotionally invested and to keep the connection going. Here are some ways you can make customers love your brand.
Personality
Give your brand a personality. How do you want customers to feel? What message do you want to convey? Determine the tone of your brand and be consistent in maintaining this tone. Marcus Tober from Searchmetrics suggests that entrepreneurs give their brands a personality many people can relate to so that they can find it easy to connect and establish a level of trust.
High Quality
Brands that consistently maintain high quality are very trustworthy. When your brand is reliable and consistent, customers become loyal. If you let a customer down, they don't forget. What's worse, they might even tell their friends.
Make Customers Feel Unique
Customers like to feel that they are special. They don't want to become just another number in your spreadsheet. Reward customers with little extras like personalized customer care. This way they will remember the experience and know that you are dedicated to them.
Develop Excitement
Hype can develop excitement over your brand and products. Building excitement can get people talking about you. Apple for example is very good in building excitement over the launch of their iPhones every time a new model comes along. The result is usually long lines from customers who want to be one of the first few people to buy the model or a pre-ordering frenzy online.
Exclusive Events and Parties
One way to reward loyal customers and maintaining the emotional relationship with them is to reward them with exclusive events and parties. Event marketing is a great way to make customers feel special. When they feel that they are receiving special attention and gaining access, they feel special and it forges a deeper connection.
Special Incentives
Consider how to make your products and services more special. This is not only so that you can survive a competitive marketplace where everybody wants to be innovative but also so that you can maintain a competitive edge. Think of ways how to improve your product or how you can make an entirely new and more superior product. New improvements will give customers reasons to love you more.
Deliver Value
Make sure your brand speaks of matters that concern your customers. Customers want to see how you can enhance their lives because if you can't, they don't have a reason to be loyal to you. Show them that you can deliver value by staying loyal to your brand.
Connect With Social Media
One of the ways you can connect with customers is by engaging them through social media and blogs. Connecting with them through these platforms give your brand a more human persona and they will be able to relate more easily to you. Create social media accounts not only for updates but also so that your customers can reach you more easily. Give them information they can use through blogs and answer questions and comments to develop a relationship with them.
Real-Time Customer Support
People today are used to everything becoming "instant". They are impatient and want everything on demand. Providing real-time customer support is a great way to retain customer loyalty and increase satisfaction.
Encourage Feedback
Getting feedback from customers is a great way to boost customer loyalty. When customers feel that they have a say in how to improve your product or service, they feel that they are valued. When they have input, they will feel important. Encourage feedback from customers and learn from it.
Exceed Expectations
Don't be satisfied and go the extra mile to exceed customer expectations. This is a great opportunity to tell customers that you value them. According to a study by the Rockefeller Corporation, 68% of customers leave because they feel unvalued. Exceeding customer expectations means that you are appreciating customers and the business they bring.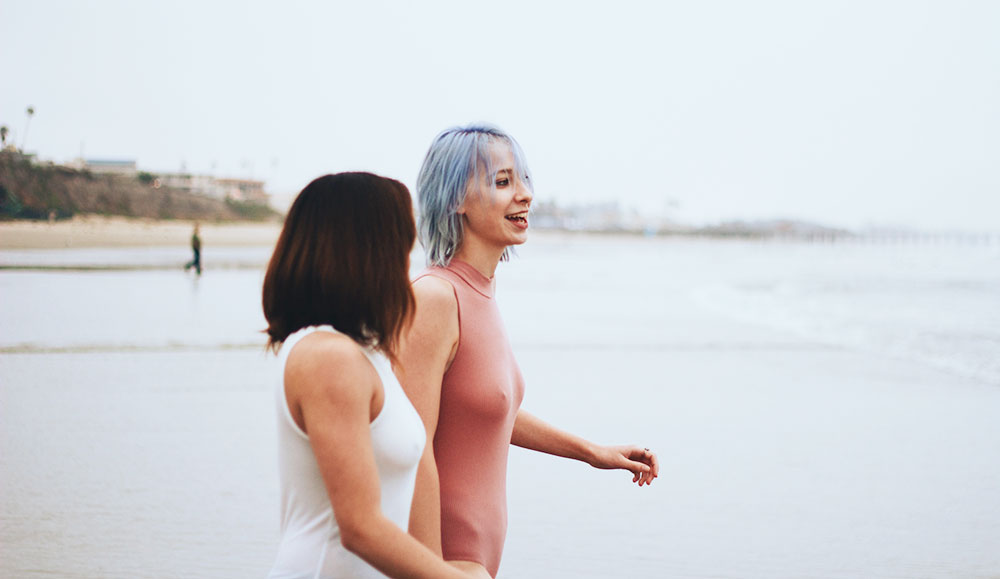 Do you know how to ask for a favor? Asking for a favor might be hard especially if you're the independent type. Like it or not, we need to ask favors now and then if we want to succeed. Favors have varying degrees from the very easy: "please come to the conference call tomorrow" to the onerous "please introduce me to your contact at Apple". Lucky for you, people like doing favors. Studies show that people comply with requests to avoid awkwardness and it also suggests that favors are less of a burden than we think.
But regardless of studies, asking for favors can still feel strange. Therefore being deliberate in the way you ask a favor can make a big difference in the outcome. When asking for a favor, remember the following:
Set the stage: "I need to ask a favor"
Provide reason
Provide means of escape
The phrase, "I need to ask a favor" is a very powerful verbal contract. It also implies reciprocity. If you help me now, you can ask a favor from me in the future. This two way relationship of give and take acknowledges that the favor is not totally one-sided. But aside from this, it also makes the other switch gears into receiving mode. This will give your friend time to have an "uh-oh" or "happy to do so" moment. Consider these:
"Friend, can you cover my shift tonight? I'm not going to make it due to an emergency" or
"Friend, I have a favor to ask. Is it possible for you to cover my shift tonight? I have an emergency".
In the first scenario, the friend is off guard and might feel that he has to do the favor. In the second scenario, setting up the stage to ask the favor gives your friend a second or two to decline or accept the favor.
The Reason
According to Robert Cialdini's book, Influence; giving a reason to your favor increases the chances of a positive response. If you know how to ask for a favor be sure you're providing a reason makes people react positively even if the reason is makes no sense to the request. People like to know that they are being asked something. If you're asking a millennial for a favor, consider reading this article  about 5 things you need to know about Millennials. It'll give some insights on what makes millennials tick.
The Escape Clause
When learning how to ask for a favor, it's good to keep in mind an Escape Clause. People are inherently good especially when they are asked to comply with a request. This is because giving is better than receiving. However, when you ask a favor your goal is two-fold: getting what you want and making the giver feel good about helping. The best way to do this is to provide and escape clause so that your friend can graciously decline in the event that they cannot do you the favor. Remember you are giving them the choice to comply. You are not commanding them.
Good Escape Clauses Include:
"I understand if you can't help. But I thought I'd ask".
"I understand if you can't come because you're busy".
"I would like an introduction to your friend from Apple but I understand if it makes you uncomfortable".
Friends and colleagues cannot always come through when you ask them a favor due to a variety of reasons. However, you can always ask them favors with grace and gratitude so that you maximize your chances of getting what you want. Hopefully you will be able to pay back the favor once they ask something from you.
5 Sales Tactics That's Proven To Work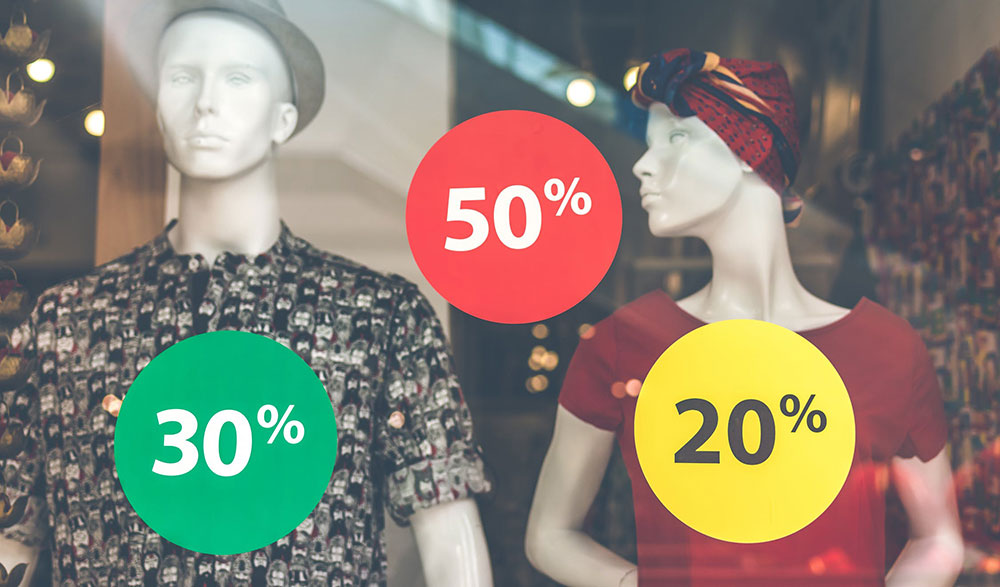 Sales is the oxygen to your business. Without sales, you wouldn't have a business. In order to achieve the next milestones in your business, you need to first achieve your sales goals. And sales' success fluctuates every year, with every season, and with every industry. It's so inconsistent it's hard to keep up with. We get it, sales is difficult. And when push comes to shove, you can always rely on the following 5 sales tactics that's been proven to work since the beginning of time.
Ask Your A Sale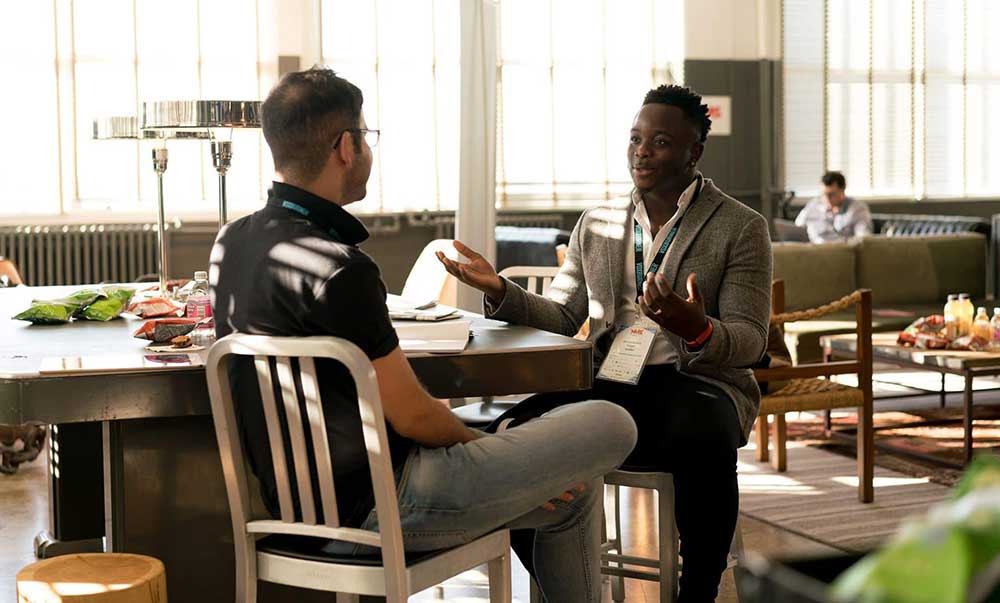 Yes, that's right. The oldest sales trick in the book, literally just ask. Sometimes we're intimidated by rejection or scared of the prospect of being turned down and killing the day. But you have everything you need right now to get started. If you absolutely NEED to get a sale in, no better strategy than to simply begin asking for a sale. Get our your phone and start texting. Log onto Linkedin or social media and begin sending messages. Go through your inbox and setup meetings with old friends or prospects you haven't connected with in a long time. You'll be surprised how well simply asking can work.
Give Something Away For Free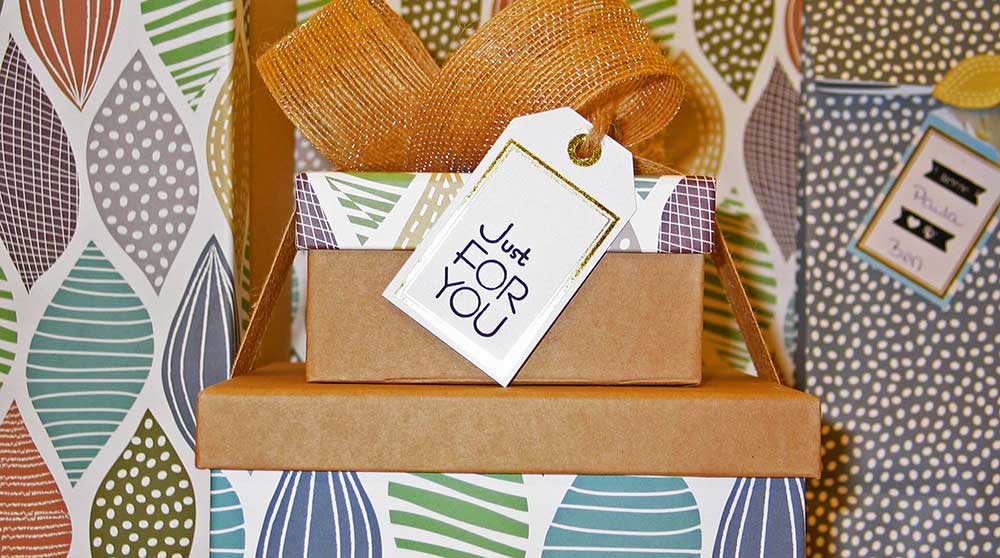 Everyone loves free. Think of something of value you can give away for free that could either get you publicity, leads, or at the very least a backlink to your website. Connecting with other organizations and offering something for free is a great way to bridge mutual connection that otherwise couldn't have happened. But make sure the thing you're giving away actually has value and that you get something in return. You don't need to get a sale in return, but as long as you're receiving something back that makes it worth the investment. Sales is a slow game, and these early investments can pay back big time later.
Sponsor An Event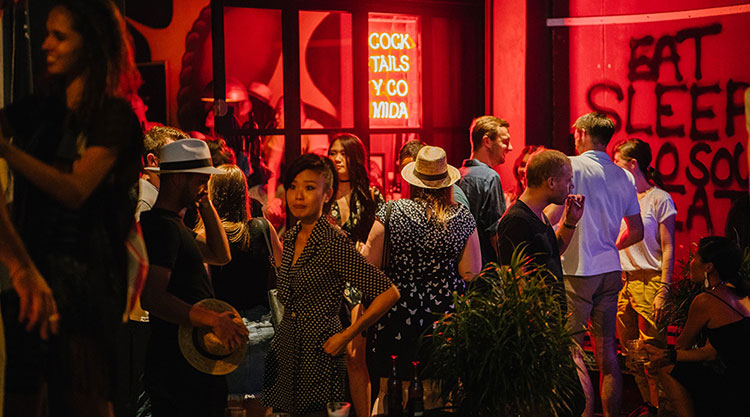 Choose an event that has your target audience and ask to sponsor it. If you're on a low budget, ask if you can offer an in-kind sponsor by trading your service/product (see above). But just having your logo at the event or on their promotional materials simply won't be enough. You need to be at the event and help get your name out there. Make sure you get a table or a spot where attendees can see you and your business. And setup your table up in a way that lets you get people's information to be used for prospecting later. You are there to get more business after all.
Run Online Ads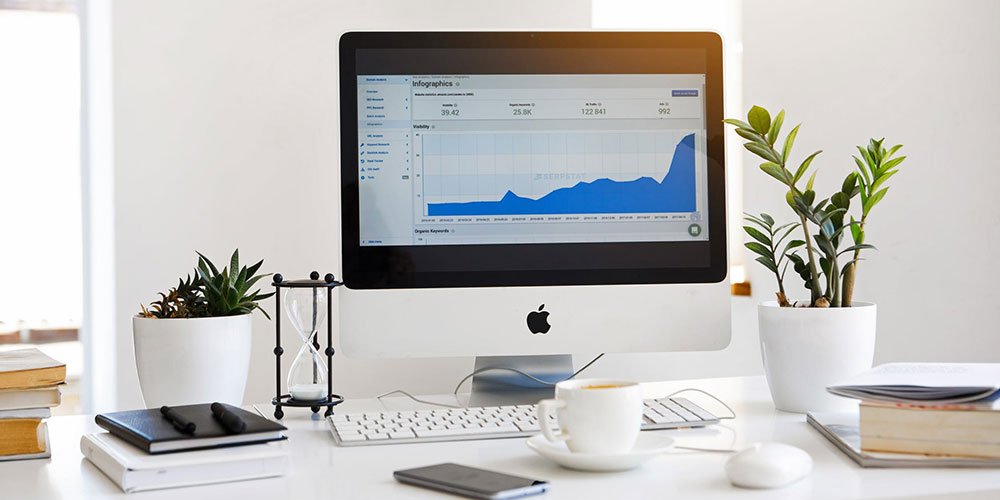 If you have some budget to play around with, run some advertisements on Google or Facebook (or both). Running ads can be expensive and tricky if you don't now what you're doing. You will need the proper copy written along with some appropriate graphics in order to convert better. If you're on a smaller budget and can't afford to hire a graphic designer, we recommend Penji. It's an on-demand graphic design platform that lets you work with a designer and get as much graphic design work as you want done for a flat monthly rate.  When you have your ads completed, make sure to have your entire sales funnel mapped out so you're able to capture leads and ultimately convert them.
Build Strategic Partnerships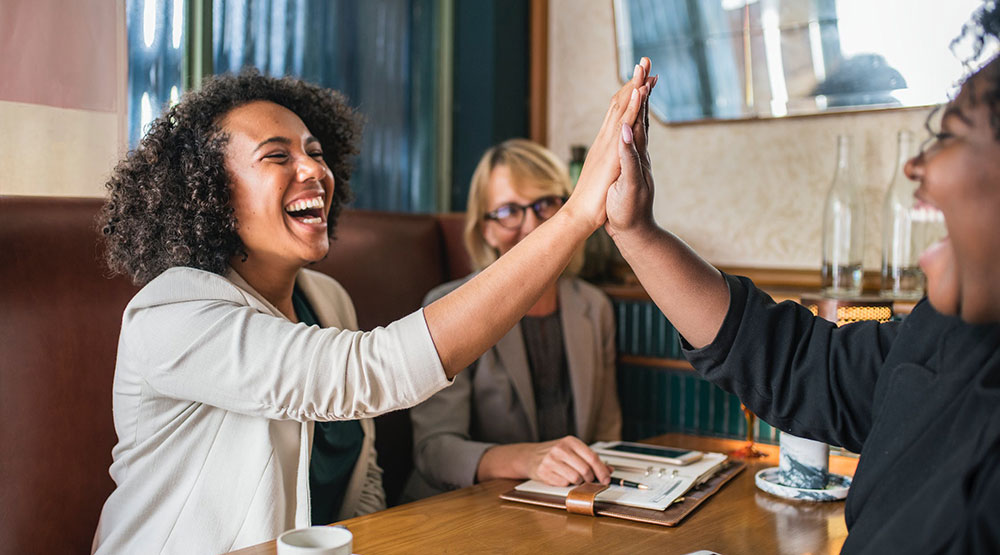 Depending on what your business is, building strategic partnerships can be a great way to introduce your product/service to customers who may already have the need. A partnership should be mutually beneficial, not a one way sales street. Be sure you have something to offer to your partners and that the benefits are mutual between you two. If a customer already trusts that business, they're more likely to trust your business when introduced through the proper channel. It will save time and money from advertising, so long as you have something to offer your partner in return.
These aren't the only strategies that are viable and proven to work. But if you're looking for something to kick you into high gear and get moving, start with these and see where they lead you. Sales and marketing isn't any single action or strategy. You won't succeed if you just try one tactic to get sales. You'll have to experiment and explore all your available options. And just because it doesn't work now or doesn't work during this time of year, doesn't mean it doesn't work. You'll have to factor season into the equation. You can read this article for more information on sales and learn the secret of consistent sales.