Things You Must Do When Pitching Investors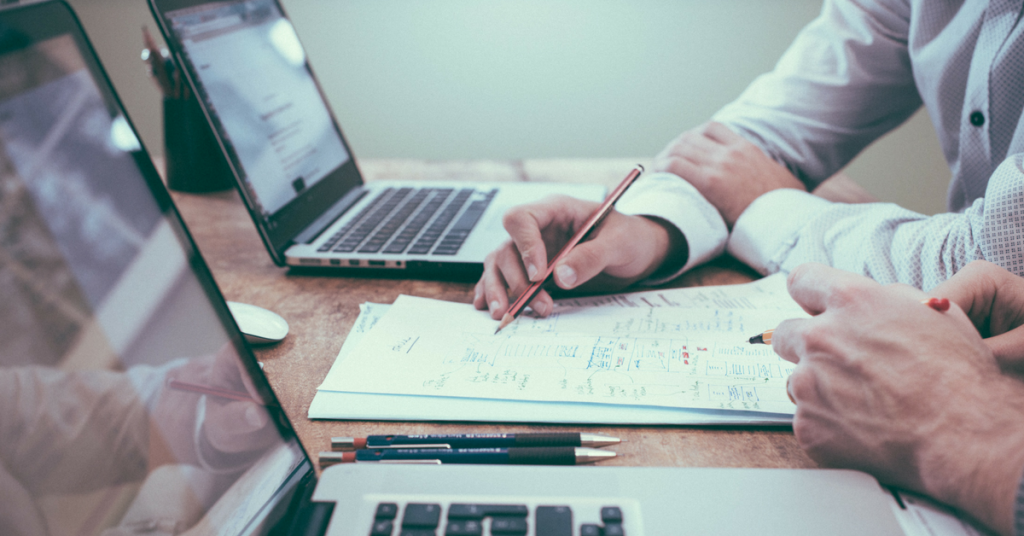 Pitching investors will inevitably be a path many entrepreneurs will tread. Pitching is not just for entrepreneurs looking for money. Most of us at different points in our lives have experienced pitching for a proposal we want to happen. Whether it is getting mom to buy us tickets to a band's concert or getting approval for a loan, a successful pitch is composed of the same elements. Here are points to follow to get that perfect pitch.
Get To The Point Quickly
Attention spans are getting shorter and shorter, especially when pitching investors. This is especially true for the new generation who are used to everything on-demand. Many things are becoming minimal, whether it is blogs, the news report, or websites. So as not to lose their attention, get to your point quickly and succinctly. Use

Harvard's Elevator Pitch Builder

which gives you a minute to explain yourself, your goals and your business. Also, make sure your presentation is dynamic and lively. This article here teaches you everything you need to know about making that presentation go wild.
Use Less Slides When Pitching Investors
Since attention is getting shorter and you need to get to the point quickly, don't use too many slides. Limit your slides to 10 if possible. The fewer slides you use, the quicker your presentation will be, which will keep you from going astray. Use downloadable ready-made slide decks.
Establish A Need
The best products that sell are those that are needed. When giving a presentation always answer the question "What problem does that solve?". Convince the audience that there is a need by giving them a problem and telling them that you have the solution.
Message Map
For complex pitches, use the message map, a tool that will help you convey your idea simply and quickly. It helps explain an idea visually, all in one page in just 15 seconds. It involves a Twitter friendly headline, 3 benefits that support the headline and reinforcement of the 3 benefits.
Multi-Level Structure
Scott Berkun, author of How to Pitch Your Idea
, recommends using 3 levels for your pitch: 5 seconds to explain your idea in one sentence, 30 seconds to explain to the audience how to achieve your plan. Once they understand this, use 5 minutes to broaden it so that they can get a clearer idea of what you're proposing.
Competitive Advantage
Identify who your competition is and tell the audience your competitive advantage. Show them why your idea or product is better than what your competitor is offering. It is also a good idea to tell the audience who the potential entrants are and what you're doing to shield against them.
Catchphrase
Include a catchphrase when pitching a product. The Macbook Air for example was "the world's thinnest notebook" when first introduced. A catchphrase will help people and the audiences remember your product. Developing a good catch phrase is a huge part of developing your brand's message. Learn more on reinforcing your brand here.
The Team
Listeners and investors like to know that you have a good solid team behind you. When pitching investors, make sure you also show them confidence by introducing your team. You can introduce them at the beginning or end of your pitch. Don't go into every single detail about them. Focus on the highs and relevant accomplishments of team members. Building a dream team is critical for your success, check this article out to learn how to build that dream team!
Know When To Stop Selling
Learn to read the signs on when to stop selling. Pitching investors doesn't always mean you have to be constantly selling the whole time. A good salesperson knows when the idea has hit home. When you continue to talk beyond this point you could say something that could reverse the positive direction of the pitch. To learn more about selling, check out this article here.
Don't Beg
There is a fine line between showing passion for your idea and begging listeners to like it. A little nervousness is expected but adopting an attitude of begging does not serve well. If you feel that your idea has merit, pitch like you believe in it without sounding arrogant or obnoxious. Hone your pitching skills by watching shows like Shark Tank or Dragon's Den.

Deliver a pitch that instills confidence in your team and communicate your idea with clarity. If you are able to do this, then you are on your way to a successful pitch.
Secrets to Getting Consistent Sales For Your Startup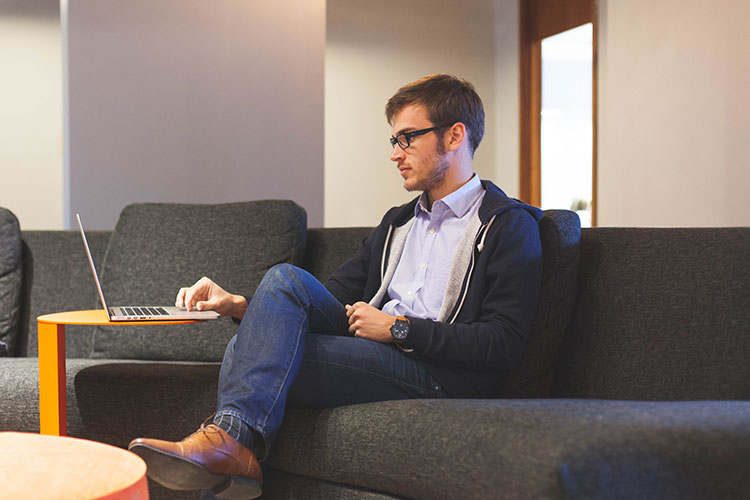 No matter what industry you're in, sales is your oxygen.  Without consistent sales, most startups simply can't function. Unfortunately most startup companies don't invest enough in their sales process until it's too late. Here are the strategies successful startups have adopted to consistently meet their sales goals.
Building a Stronger Network
Consistent sales doesn't happen automatically.  For larger accounts, it's often best to start with referrals and be introduced organically to your prospect instead of cold calling.  And having a well connected network of friends and peers willing to help support you is the key to getting more organic referrals.  Meeting someone and getting their business card is easy. Maintaining your relationship and keeping yourself relevant is the real challenge. If you're not already using LinkedIn, now's a good time to start.
Focusing on Weekly Results
Without setting weekly goals, your team may believe staying busy and filling their calendar translates to sales success. Unfortunately activity doesn't convert into sales unless it's focused. Get into the habit of setting achievable weekly goals for your team. Weekly goals provide your team a compass to follow and keeps their attention laser focused on just a few important items. Try to make your goals specific, realistic, and achievable. Ambitious vague goals are often demoralizing instead of empowering.
Do The Unnatural/Uncomfortable
It's our natural tendency to avoiding people and things that make us uncomfortable. Success is usually found outside our comfort zone, not within it's confined walls. Having the courage to withstand natural discomfort will allow your team to reach more daring goals and achieve results outside their normal capabilities. Get your team into the habit of doing ONE thing each day that they're normally uncomfortable with.  Just make sure they're staying well within the confines of your state and federal laws.
Under-promise Over Deliver
No one likes to be lied to.  And no one likes to be promised something and have it delivered sub-par.  It's often easy to over promise a customer just to get the sales in and be overly enthusiastic about it.  Be honest with your customer and lay out all the unknowns and what they're REALLY going to get.  They will trust you more and can feel your sincerity.  Now after that's done, make sure your team over deliver.  Your client will be 10x happier and be more likely to refer you.
Ask Directly
Ask your client "Are you ready to begin today?  I can have the paperwork ready in 30 mins".  Don't be shy or give your client too much time to think over everything.  It may be uncomfortable at first, but asking directly can help you seal the majority of deals that otherwise would've been lost. Even the most secure and sure deals can often fall in between the cracks if we missed the opportunity to strike while the iron is hot.Any startup can learn and adopt many of the strategies above. Despite their simplicity and low financial investment, the strategies above have only yielded success when they're consistently followed and built into the work culture. As with any sales or marketing strategies, consistency is key to achieving desirable results.
Tips For Starting A Profitable Business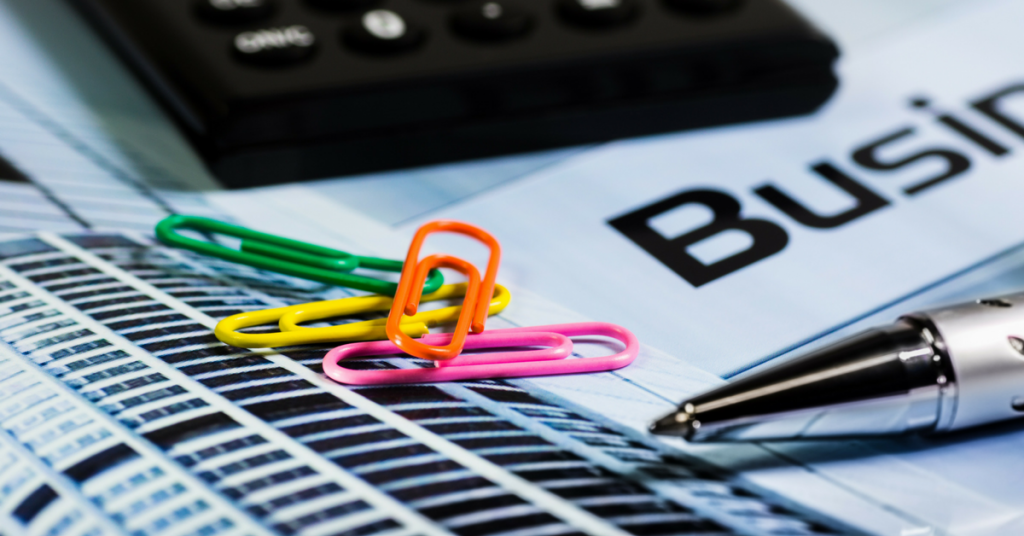 How many entrepreneurs do you know start a company with the intention of failing? We hope that this number is zero, but failure can be the result of a business even if it is unintentional. Serial entrepreneurs know many different ways to fail. This is because success in not guaranteed no matter what business you get into. They also share their tips to avoid failure to help you start a profitable business.
Surround Yourself With The Right People
The phrase "It takes a village to raise a child" also applies to a profitable business. Without talented individuals working for you, it will be very hard to survive. Surround yourself with amazing friends and successful business owners so that you can have access to different skills and knowledge that can help you grow a profitable business and make it thrive.
Build a Strong Foundation
Before starting your business, ask yourself why you're starting it in the first place. How is your product or service going to help your target audience's lives better? How does this idea align with your core values? Do you have a solid profitable business plan to make this dream a reality? The answers to these questions will help your business have a strong foundation.
Perfect Your Pitch
You should be able to describe your company in 3-5 words.  Think of AirBnB: a place to stay. Describing your business concisely will make it easy to understand. If it is easy to understand, it is also easier to sell. When working on your pitch, stay away from mistakes like using industry jargon that is hard to understand for the layman, asking the wrong questions to those who listened to you, not making the pith relevant to the listener or only talking about yourself.
Know Your Competitors
Keep your enemies close and your competitors closer. They are not the enemy but not knowing what they're doing could be harmful to your company. Don't hesitate to use tools to analyze your competition. Tools like SEMrush, SimilarWeb or even Google Alert can help tell you what your competitor is up to and increase your chances of survival.
Build a "Must Have Product"
Sites like Hacker News have a ton of really cool startups ideas. However, if you really want to increase your chances of survival and success, build a must-have-product instead of a nice-to-have product. The difference between the two is easy to spot. The former is a product that is hard to live without while the latter is more disposable.
Build A Company That You Can Scale Independently of Your Staff
It's better to grow a company that can be scaled using technology and automation. Take Groupon for example that did the opposite. They have a massive staff because they need it to keep new deals flowing everyday and to service their customers. Their company is not scalable because their growth is dependent on the number of staff their hire. This is why their balance sheet is awful.
Find Ways To Keep Costs Low
You can think of cash as your company's lifeblood and high cost is equivalent to a hemorrhage. Remember that all the cash in the world is not worth anything unless it's a positive cash flow. Find ways to keep your costs low like going directly to the supplier or negotiating for better prices. Find better ways to finance transactions and ways to work out deals.
Focus on Sales and Marketing
Nothing happens in business unless a sale is made. From the start, find ways to get leads and ways to convert those leads into sales and make sure you are getting repeat sales from your customers. To do this you need an effective sales and marketing funnel that you can work, test and measure.
Always Find Ways To Increase Profits
Don't rest on your laurels yet. Don't just be happy with getting customers and making them buy from you. Always find ways to get them to buy more.
Embrace Creativity
Brands like Apple and Ikea stand the test of time because they have followers who are loyal to them. They also differentiated their companies from their competitors by embracing innovation and creativity. Reach out to your employees and don't be afraid to use their ideas. Launching new products and developing a clever marketing campaign is a good way of retaining that competitive edge your company needs.
Test and Measure
Are your marketing campaigns increasing sales? Is your social media presence helping drive traffic to your website? Testing and measuring everything gives you perspective especially if you want to find ways to increase traffic and keep costs down. Use tools like Google Analytics and Unbounce to help you test and measure marketing campaigns.
Empower Your Staff
No matter how big or small you are, empowering your staff by letting their voices be heard can help boost your profitability. When they feel that they are contributing or when you give them freedom to work, you are making them feel wanted which can greatly affect their productivity and self confidence.
6 Reasons Why You Need A New Business Website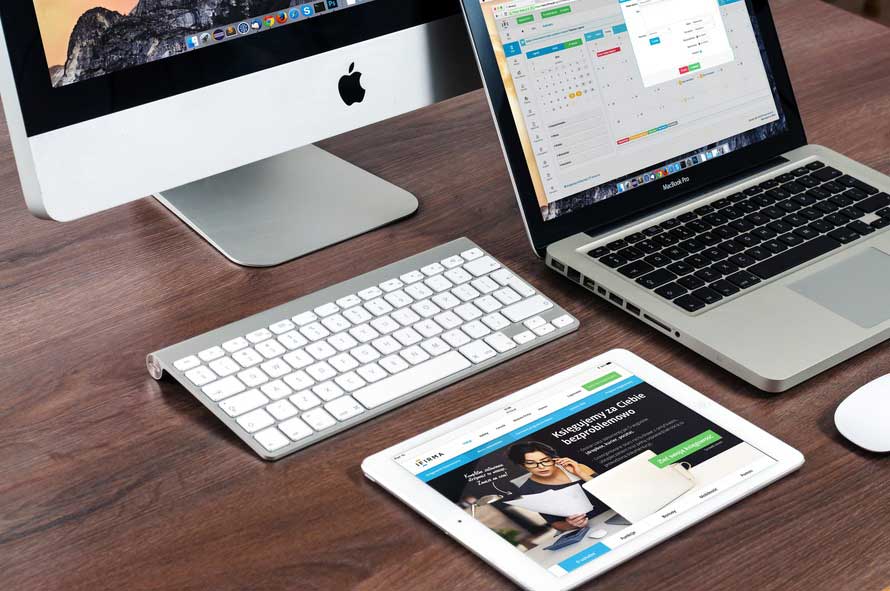 6 Reasons Why You Need A New Business Website. Websites are very important for businesses because it can provide your business credibility and gives instant access to your potential customers. If you've had your website for a while now, you probably know your way around the block. But managing a business website is not just about putting content and delivering orders. It is also about monitoring the on goings and activities of your visitors. If you feel like you're sales are slipping or if conversions and leads are lagging, it might be time to upgrade or get a new website. Here are reasons to do so.
No Links To Social Media Sites
Here's the first reason why you'll likely need a new business website. According to statistics over 78% of Americans are connected to social media networks. These people share, like and follow not only people they know but also businesses they like or want to know about. If you're business has no social media presence or if your website has no buttons to link you, then you're missing a lot.An integral part of sales is prospecting and establishing relationships. Social media is a good tool for these activities. Having a presence on Twitter, Facebook or Pinterest does not only make you accessible, it also makes it easy for you to become close to your target market. If people share your posts, it can reach potential clients and lead to conversions. It is also a good venue to launch new products and awareness for your brand.
Not Mobile Friendly
According to reports 4 out of 5 consumers use their smartphones to shop. If you're site is not mobile friendly you are losing a lot of potential customers. Mobile friendly websites are different from your typical websites because the mobile friendly version is smaller, more compact and usually loads faster. If you've ever tried loading a webpage on a browser on your phone, you know what we mean. Text is smaller and it takes forever to scroll sideways or down, not to mention that the buttons look positively tiny, trying to click them is a nightmare.New business websites are making sure that their sites are mobile friendly because more and more people access the internet through their phones. This is where they do their shopping, book tickets, check reviews or go on social media. Mobile friendly sites are more readable, easier to navigate, have concise text and load quickly compared to websites created for desktops.
Not Set Up To Convert
When a guest lands in our website you want to take them by the hand and give them a tour so that they can look around. You will want to show them videos, products, services and let them get to know your brand just like you would if they entered your brick and mortar store. If your website does not invite them to look around or give them opportunities to explore or interact, you might be losing visitors and missing opportunities to convert their visits into leads or sales.Your new business website should not just be an online brochure. It should also be user friendly and inviting to the visitor. Look at your home page; are there opportunities where you can get them to sign-up for a news letter? Do you have a call to action button? Do you have a button to click for new products or service?
Loads Slowly
Page loading time is an important metric when you have a website. It is also important to the user's experience. According to statistics, slow loading pages are one of the top reasons for high bounce rates In fact, 47% of users expect a website to load in 2 seconds and 40% abandon the site if it does not load in 3 seconds. Every page load delay of 100 milliseconds has a 1 percent decrease in conversion. 44% of shoppers will tell their friends about a bad online shopping experience.These are surprising statistics, but what can you expect in the competitive world of the internet? If somebody can do it better, then why wait for your site to load?
No Visual Appeal
When people go to your website, they see it as a reflection of your company or business. If it has lots of relevant information, looks professionally put together then they will view your website and organization as credible and authoritative. If your website looks outdated, has poor structure or bad design then they might make negative assumptions about your company and business. Your website should highlight your product or services with a harmonious and consistent layout.
Outdated SEO
If you notice a slip in your search engine rankings, it could be because of outdated
SEO
. Search engines like updated content and reward websites that provide fresh content with high rankings. This is because they want to provide users with the most relevant and updated results. If your old website still has the same content as it did 5 years ago, search engine crawlers might stop indexing it because it will think that this content is outdated.The world of web development is always changing. If your business website is more than 3 years old, it might be time to get a new website or an update. There are many new options, integrations, widgets, apps, coding, language and many more. These upgrades can make your website more user-friendly or more appealing to your visitors.