Build A Dream Team For Your Startup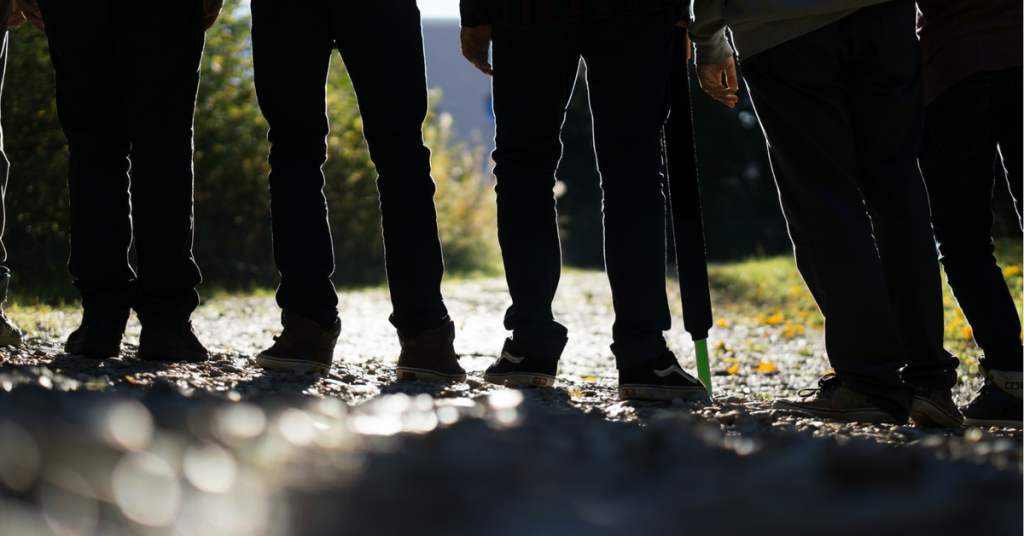 Building a great start-up team is the biggest challenge for an entrepreneur. No matter how great your idea, its success or failure depends on the team which executes it. It is essential that you choose your team carefully and selectively. The first few members of the team along with the founders are critical in shaping the future of the start-up. This initial team would be instrumental in hiring further co-workers as the business grows. So, how do you build a startup team? Here are some steps to build a dream team for your new venture:
Identify the roles
Founders are the most important members of the team. They have to mutually agree on the decision-making process. So for example, if one is an expert in marketing and other in technology, then the structure of the startup can be determined accordingly. Once that has been settled, the next step is to identify the roles which you need to fill up to complete your team. So whether it is for PR, social media, or SEO, you need to decide mutually and hire the right talent. It is essential to hire the required talent according to your priorities, because there is no point hiring two project managers when there is a need for one programmer. Also keep in mind that you will have to pay them lucrative salaries in order to attract the best talent to the startup ecosystem.
Full timers' vs Contractors
Hiring a full-time employee is a commitment which you make to pay that person irrespective of the work, whereas contractual employees are paid according to the work done. Contractual employees can be converted as full-timers as and when there is a need. You need to have a vision and hire accordingly. You should have the ability to forecast demand and match the supply.
Identifying the candidates
This is the most challenging step when building an ideal team. While identifying the candidate, one should ensure that the candidate has an experience in the field that other team members do not. It is always beneficial to hire a candidate who has been referred by someone known to you.  Apart from that, the most important factor while hiring is the candidate should be willing to work in a fast paced startup ecosystem and should believe in your start up business.
Hiring process
Once the candidates are identified, the process of hiring begins. The hiring process starts with an interview. It is always beneficial to be prepared in advance when you are about to conduct an interview. Keep your questions ready in categories such as creative thinking, problem-solving, fact checking, and behavioral. Post interview, if you find the candidate eligible, do a background check and then hire the employee.
Post-hire
The process of team building does not end when the candidate is hired, it goes beyond that. A post hire assessment needs to be done with the employee. This includes developing methods for training, path for career development and promotions. All these will serve as an incentive for your employees.
Strategies To Become A Dynamic Presenter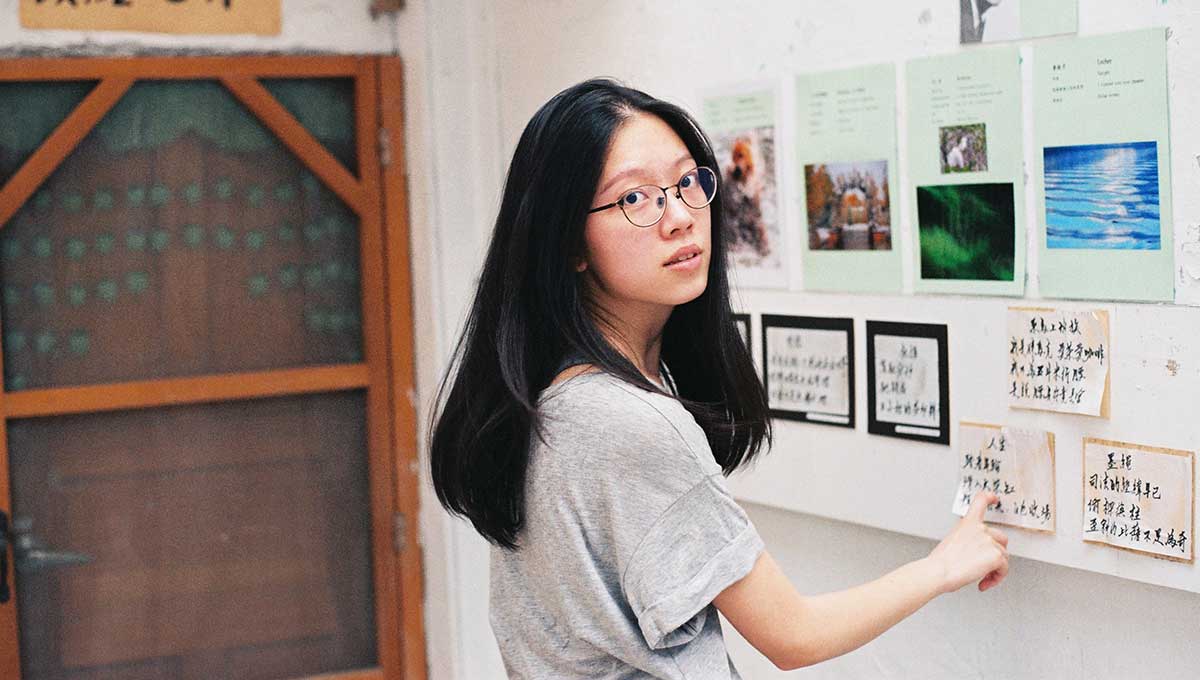 Strategies To Become A Dynamic Presenter. Many of us would have experienced a chill running down the spine while addressing a group of people or presenting in public. The fear of public speaking is called Laliophobia. People fear to appear in public as they feel that they would fumble over their words and will embarrass themselves. This phobia can become one of the limiting factors in the career path. The art of public speaking can be mastered over time, and by roping in some useful public speaking strategies, you can hone your presentation skills. Below are a few strategies that can be adopted to become a fantastic presenter:
A Dynamic Presenters Embrace the unknown
Public speaking is just another way of communicating with others. When you embrace the unknown, you can enjoy your presentation and engage with the audience in a better manner. You do not need to worry if the presentation you made with so much effort doesn't work. Whatever you say or don't say is perfect, because nobody cares if you make a mistake or slip up. By embracing the unknown, you can reduce the pressure on yourself and present the way you feel the best and become a  more dynamic presenter. If you need help building up your self esteem check out this great article here.
Go with the flow
Like any other thing in life, you can make your public speaking skills perfect with practice. The more you do it, the easier it gets. The key is learning to have fun, and by doing this, you will automatically feel at ease. By watching your audience laugh and feel involved generates a feeling of confidence and relaxation within.
Dynamic Presenters alway connect with the audience
This is one of the most important things and the best way to let your passion for the subject shine through and become a dynamic presenter. Be honest with the audience, convey the importance of the subject and how it affect them. Be enthusiastic, and the audience will respond.
Dynamic Presenter engages their audience
The speech is not about you, rather it is a two-way communication between you and the audience. When you engage your audience to comprehend your message, they will recall the information. Some useful ways of engaging the audience are by sharing some funny and interesting stories or by putting up a question to see how much the audience knows about the topic which you are about to discuss.
Dynamic Presenters use voice modulation
To keep your audience engaged, it is vital to vary the pitch, pace, tone, and volume of your voice. If you use the same tone throughout the presentation, the audience will never come to know what is important. Therefore, it is essential to modulate your voice, lay emphasis on keywords and use dramatic pauses. Keep in mind that your vocal delivery will enhance the narrative.
Apart from the above, it is important that you find some way to keep yourself motivated and excited about your speech. You don't need to be an over the top motivated presenter. Just remember that you are the one in front of a group which would listen to you and appreciate your presentation.
The Power Of Storytelling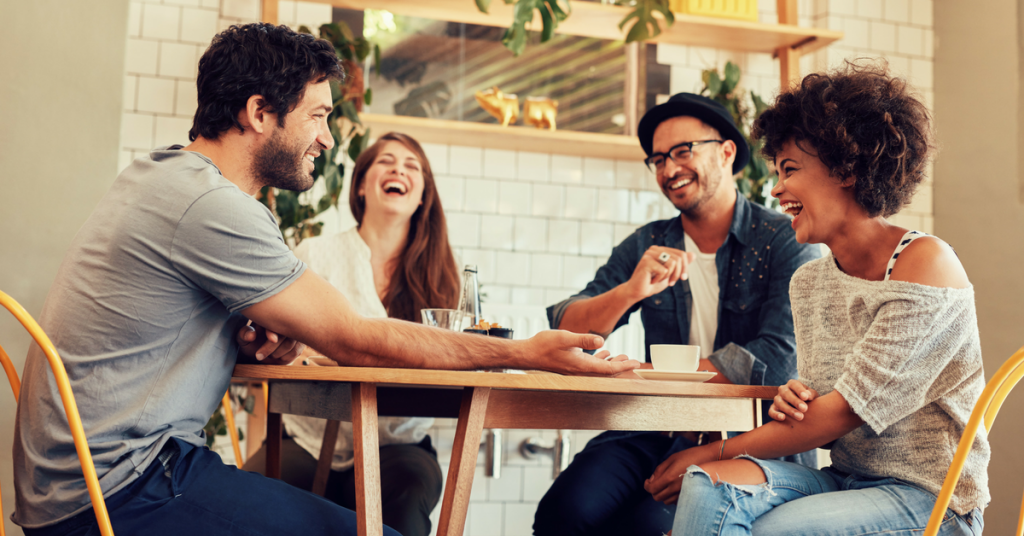 Today's consumers are an extremely connected, discerning bunch, and engaging with them requires a thoughtful approach to communication. Reaching them goes beyond pitching your product or service, even if you think they'll love it. It's about effectively tapping into their values and lifestyle and finding a way to connect on a more personal level. But, how do you get them to care and ultimately choose to invest their time and money in you? One secret is an age-old method, but it's a powerful one: it's the art of storytelling.
Storytelling is intrinsic to every culture. From creation myths to legends and folk tale, it's at the core of what makes us humans and how we relate to each other and the rest of the world. It works in PR and marketing because it allows us to connect with our audiences and take them on a journey; one that stimulates feelings, ideas, and attitudes consistent with our marketing goals. The word "storytelling" can sometimes get bad rep, especially when associated with the PR profession and our reputation to put a "spin" on things. But storytelling can be genuine, authentic and most importantly, effective, when it comes to empowering a brand and forging more meaningful relationships with their audience. The human brain is hardwired to remember stories, not to recall facts or data.
First, let's elaborate on why it's vital for a brand to have a story. It breathes life into what might otherwise may be considered a cold corporation solely interested in the bottom line. People connect with other people and storytelling allows you to sell a brand, rather than a product. Successful brands are subtler when it comes to promotions and are more focused on being part of a bigger conversation, because today's consumers expect more from the companies they support. Both the public and the media love a good story, and want to align with brands that are authentic and transparent. They want to know about the real people behind a brand and the causes they're committed to. Storytelling is about entertaining, educating and engaging with an audience to build that emotional connection that can lead to earning a customer's loyalty.
The first step is identifying your story. What do you want to be known for? How will you stand out? And, why should people care? This is where public relations plays a key role. One responsibility of public relations is to uncover a story that a brand's audience will care about. Most of the time, a business already has a fantastic brand narrative, heartwarming anecdotes or a rich history that lends itself perfectly to the story. But often, the team is too close to the brand and doesn't recognize the value in sharing. Bringing in a professional storyteller, like myself and my team of brand strategists and creative copywriters, provides an unbiased perspective and the know-how to tell that story in the most effective and lasting way possible. Storytelling is at the core of public relations, as we seek to influence reputations, perceptions and behaviors. To meaningfully relate to journalists and your target audience, we need to tell compelling stories. We are expert wordsmiths, developing an authentic voice that speaks louder than what many today see as "canned" advertising. Simply announcing a product launch isn't effective anymore. The news needs to be in the context of something bigger to convince whomever we're talking to that our announcement affects them and they should care. And a truly good PR team knows how to get the most mileage out of your story, and continue to build upon momentum gained; it's not a one and done deal, we make your story work for you!
Storytelling is not cookie cutter. A good story could start with an interesting origin that traces back to humbler beginnings, or shine a light on a company's unique culture. It could also be as simple as expanding on a fun fact, such as an ice cream chain with its highest performing location in Alaska. However, some of the most impactful stories are purpose-driven. Research has shown time and again that when a consumer feels good, it translates to more sales at the register, even if they must pay a premium. It gives them another reason to choose you over the other "good enough" options, even if you're the more expensive choice.
For example, we worked with an iconic fast food chain with a rich history and its largest share of customer made up of baby boomers. It was time to appeal to their next generation of guests. We worked closely with the team on a for-cause marketing campaign designed to support the brand's desire to give back while making an impression amongst a younger crowd. A cross country RV tour to help feed and clothe the homeless, enlisting the help of high school-aged volunteers? It was the complete package, and to think they almost didn't talk about it!   
Not only did it have that feel-good aspect, but it was visually compelling which was perfect for reaching a digitally-driven consumer. In a world bombarded with information, the saying 'a picture speaks a thousand words', has never rung truer. We weren't shouting why the brand was better or shoving promotions down throats. Rather, we offered a platform for the students involved and the homeless community to share their thoughts and stories, which always came back to our client in the most organic way. The media was especially receptive to the message and it was a story they wanted to share. For those touched by the campaign, the brand would now be remembered for being more than a fast food chain. It's a brand that cares about the communities it serves, and that is a major differentiator.
Your story is what sets you apart from your competitors, but a story is only truly good if it is heard. As media strategists, we understand how, where and when to tell the story and who to tell it to. PR professionals also help connect the dots so that your narrative complements your overall brand messaging. Of course, we understand that storytelling is a means to support bigger sales and marketing initiatives.
Today, storytelling is not only an essential part of your brand identity, it helps your customers feel connected and closer to your company. In a time when millennials are calling the shots and their passion lies within brands that stand apart from the rest, it's imperative now more than ever to have your story be told. The fact is, everyone has a story to tell.  The companies that do it well often succeed and, more often than not, they have a professional storyteller assisting them. So, what's your story?
10 Benefits Of Working In Co-working Spaces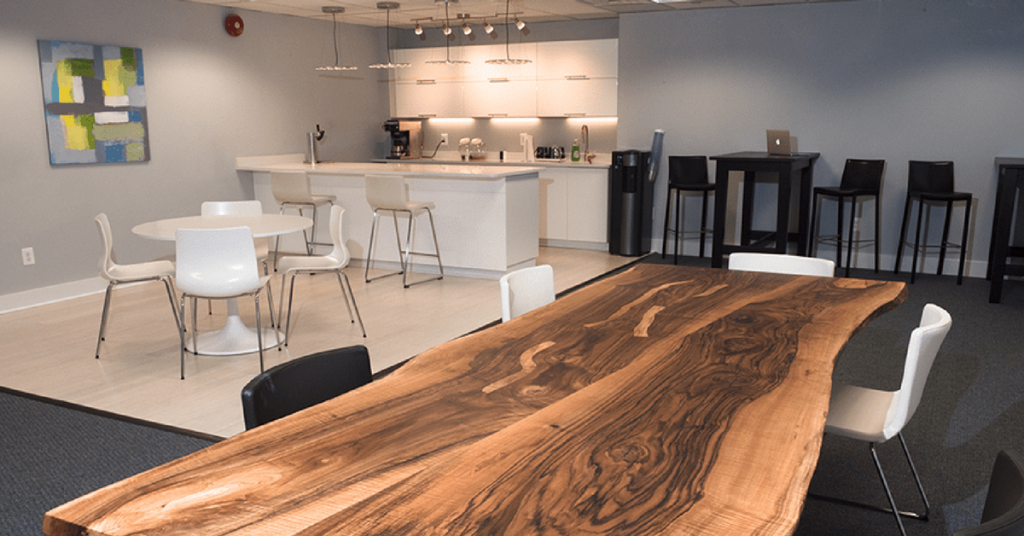 Virtual Office Spaces and Co-working Spaces is the place to be for startups and budding entrepreneurs. Increasingly however, more established companies and professional service providers are viewing this type of space as part of their business needs. Whether it is as a satellite office or an alternative to fixed office space and the associate overheads, the flexibility and lower level of commitment involved, combined with our growing ability to run a business from our laptops, makes this business tool increasingly attractive for everyone. Another growing trend is that these types of facilities are popping up outside the traditional downtown locations and are now serving the needs of people who do their business in or from the burbs. Yes, suburbans can be cool too! Let's examine some of the advantages:
1. Cost
You only pay for what you use. Let's face it. How much time do you need to be in an office anyway? Why go to the expense of renting or leasing dedicated space when you only absolutely need it for perhaps 10-20 hours per week? Oh, and then there's the cost of furniture, phone lines, Wi-Fi, printer, coffee, electricity, heating, cleaning, etc.
2. Low Commitment
No long-term leases involved. Most places will allow you to just give 30 days notice. Ever enter into a three-year lease and realize after 6 months you don't really want to be there or it's now too small for your needs? If you think your new business is going to grow quickly, consider virtual office space for a while until things settle down.
3. Technology
If it's not working, it's someone else's problem! No having to deal with bad Wi-Fi, broken printers, changing light bulbs, projectors, cables, etc.
4. Administration
Have someone answer your calls, do your basic admin, newsletter, etc. Most virtual offices provide optional Admin Service.
5. Flexibility
You book the room size you need when you need it. You now have access to meeting rooms, conference rooms, workshop rooms, interview rooms, reception space, kitchens, etc. You typically also have 24/7 access. If you have a virtual business team, you can elect to all meet physically from time to time to keep up the camaraderie and help develop your unique company culture.
6. Professionalism
No more meeting clients at Starbucks, no more using your home as your business address. There is also a sense that you are ready for the next bold step when you join co-working spaces. It's a chance to turn over a new leaf in your entrepreneurial life
7. Community
You don't have to feel isolated at home with the dog and a great business idea. Hang out with other like-minded people who are experiencing the same issues and challenges as you. Each member may know hundreds of other people. Most locations have a continuous calendar of events and useful workshops. These act as an opportunity to network and learn. Most importantly is the opportunity to work with amazing people who are prepared to share their greatest triumphs and greatest fears, people who are open to new ideas and always ready to give back more than they receive. That is the power of co-working and the energy that drives it forward.
8. Pool of Expertise
You will bump into people who know things you don't know, people you can leverage to solve your problems. These are people who have made mistakes and learned from them. They will be able to give you tips and you will find yourself closer to the bleeding edge of technology adoption and the latest marketing techniques. There's the opportunity to get to know about the latest gizmo or trend or just an easier or more cost effective way to get something done. "Hey have you seen this app? Did you know this platform integrates with Quickbooks? What do you use to manage your contacts?" These are the kind of quick conversations you won't be having in your home office anytime too soon!
9. Collaboration and Referrals
If you are willing to make an effort you will get to know many people at co-working spaces. The people you meet are invariably only too happy to help out and this often means referrals. We have seen businesses double their sales within months of joining our community. Word of warning, get to know people socially as well as professionally.
10. Adventure
You just don't know what is going to happen. Certainly, being in co-working spaces give you a heightened chance of meeting the perfect connection, attending a direction-changing workshop or just meeting new friends. It beats sitting at home looking at the dishes!