Motivating Employees – The Right Way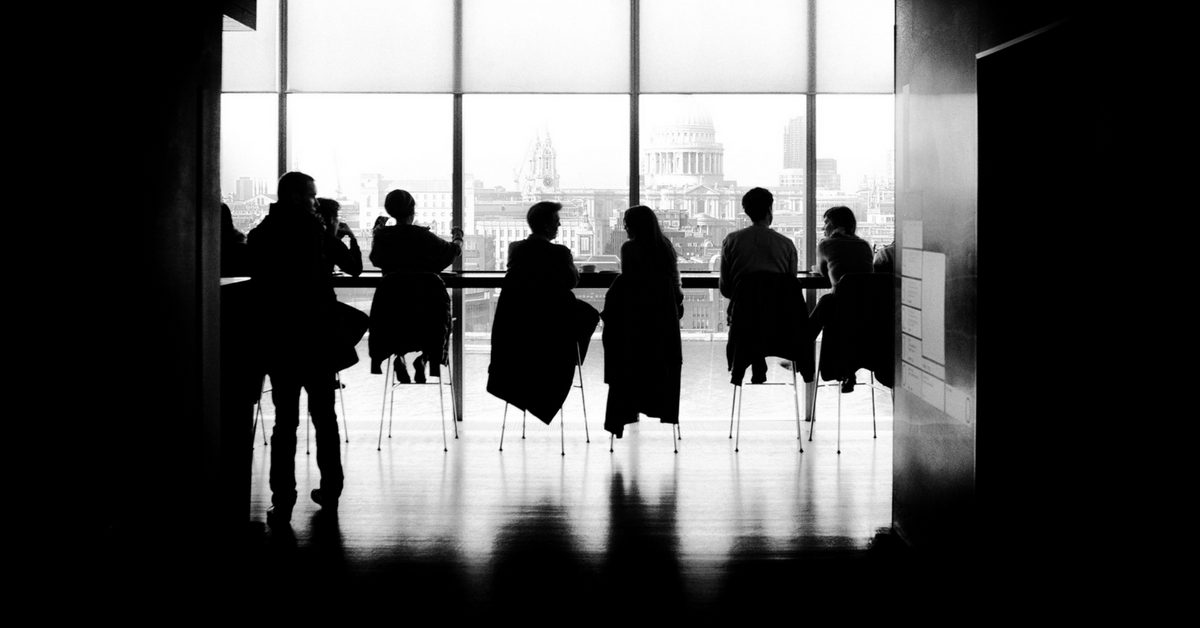 Motivating employees the correct ways is essential for growth. Motivated employees are instrumental in success or failure of any organization. As an entrepreneur, you aim at maximizing revenue and increasing the productivity, and for that, you need a team of efficient employees. This can happen only when there is a motivating workplace environment. Motivation is the driving factor that leads people to be more productive for their organization and is also the most important contributing factor to overall satisfaction thus leading to higher employee retention. Instilling motivation isn't easy, but it's necessary if you want your employees to be satisfied. Here, we are listing some useful ways to keep your team happy and driven at the workplace.
Keep a friendly work environment.
Your workforce spends most of their day in office, so try and create a comfortable and friendly atmosphere. Avoid cramped workstations. Employees should have free space to move around. The lighting in the office should make the workplace look lively, and you should also try to design the place in such a way that natural light can come in. A friendly work environment will make a big difference in motivating employees. In addition to keeping a friendly environment, don't forget to keep it safe.  To learn how to make your work environment both friendly and safe, check out this article.
Give individual attention.
Giving individual attention to each member of the team makes a lot of difference especially for motivating employees. An employee can feel unrecognized when the team size is large. Taking a moment to speak to an individual personally can get him feel appreciated. Directly praising an individual who has exceeded in performance goals not only makes the employee feel special, but will also increase the motivation level of the workforce. 
Lead by example (Key for Motivating employees)
If you want your employees to work hard, then you must ensure that you show your excitement and determination about achieving the company's goals. As a leader, you need to lead by example, show optimism, understanding, and set an ethical culture. The employees would mirror that feeling and would feel enthusiastic to achieve the goals. Check out this article for more leadership qualities your team is looking for in you.
Empower your employees.
Give your employees the freedom to express their ideas and concerns. Take inputs and suggestions from them on how to improve their performance. Do regular employee reviews to discuss with them on how they can be more efficient and what they have done well. Take their advice and implement them. This will make them feel motivated and empowered. Read this article to learn how to extract feedback and encourage your team to share feedback with you. 
Give your employees advancement opportunities.
Handling the same job profile for a long period of time can make the employee feel de-motivated. However, if you give them growth opportunities, they will feel motivated and work harder. For example, offering internal promotions to your employees, rather than hiring a resource from outside. Providing training, advancement opportunities and helping your employees to grow can be a great morale booster for them.
Reward your employees for the hard work.
Rewarding the employees from time to time can work as a great motivational factor. For example, run contests and those who achieve the set targets can be rewarded and publicly praised. Rewards can be anything that makes the employee feel special - a certificate of appreciation, cash reward, small gifts, etc. Recognizing employees for a job well done is a great way to keep them motivated. Your employee's happiness is essential, make sure you don't neglect it.
The Power Of Storytelling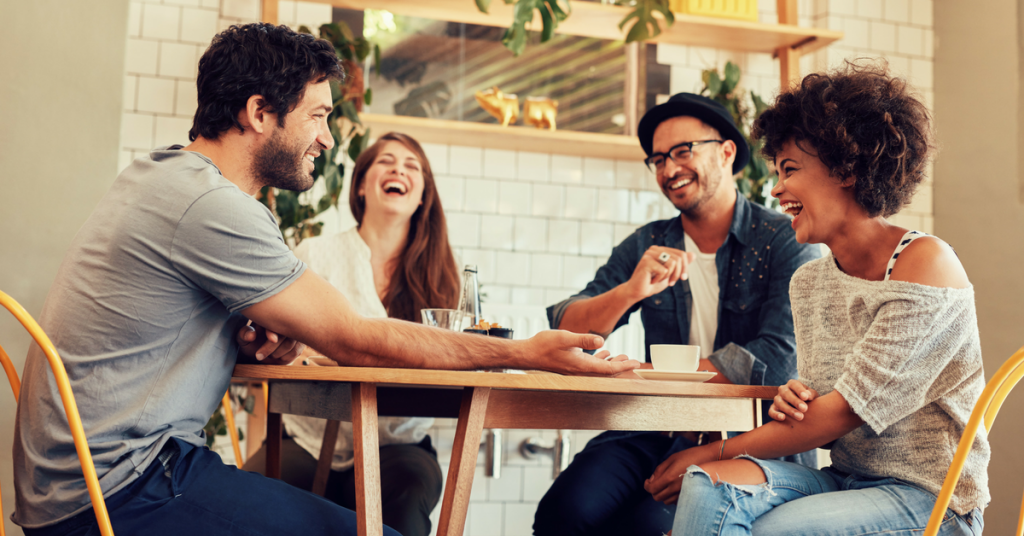 Today's consumers are an extremely connected, discerning bunch, and engaging with them requires a thoughtful approach to communication. Reaching them goes beyond pitching your product or service, even if you think they'll love it. It's about effectively tapping into their values and lifestyle and finding a way to connect on a more personal level. But, how do you get them to care and ultimately choose to invest their time and money in you? One secret is an age-old method, but it's a powerful one: it's the art of storytelling.

Storytelling is intrinsic to every culture. From creation myths to legends and folk tale, it's at the core of what makes us humans and how we relate to each other and the rest of the world. It works in PR and marketing because it allows us to connect with our audiences and take them on a journey; one that stimulates feelings, ideas, and attitudes consistent with our marketing goals. The word "storytelling" can sometimes get bad rep, especially when associated with the PR profession and our reputation to put a "spin" on things. But storytelling can be genuine, authentic and most importantly, effective, when it comes to empowering a brand and forging more meaningful relationships with their audience. The human brain is hardwired to remember stories, not to recall facts or data.First, let's elaborate on why it's vital for a brand to have a story. It breathes life into what might otherwise may be considered a cold corporation solely interested in the bottom line. People connect with other people and storytelling allows you to sell a brand, rather than a product. Successful brands are subtler when it comes to promotions and are more focused on being part of a bigger conversation, because today's consumers expect more from the companies they support. Both the public and the media love a good story, and want to align with brands that are authentic and transparent. They want to know about the real people behind a brand and the causes they're committed to. Storytelling is about entertaining, educating and engaging with an audience to build that emotional connection that can lead to earning a customer's loyalty.The first step is identifying your story. What do you want to be known for? How will you stand out? And, why should people care? This is where public relations plays a key role. One responsibility of public relations is to uncover a story that a brand's audience will care about. Most of the time, a business already has a fantastic brand narrative, heartwarming anecdotes or a rich history that lends itself perfectly to the story. But often, the team is too close to the brand and doesn't recognize the value in sharing. Bringing in a professional storyteller, like myself and my team of brand strategists and creative copywriters, provides an unbiased perspective and the know-how to tell that story in the most effective and lasting way possible. Storytelling is at the core of public relations, as we seek to influence reputations, perceptions and behaviors. To meaningfully relate to journalists and your target audience, we need to tell compelling stories. We are expert wordsmiths, developing an authentic voice that speaks louder than what many today see as "canned" advertising. Simply announcing a product launch isn't effective anymore. The news needs to be in the context of something bigger to convince whomever we're talking to that our announcement affects them and they should care. And a truly good PR team knows how to get the most mileage out of your story, and continue to build upon momentum gained; it's not a one and done deal, we make your story work for you!Storytelling is not cookie cutter. A good story could start with an interesting origin that traces back to humbler beginnings, or shine a light on a company's unique culture. It could also be as simple as expanding on a fun fact, such as an ice cream chain with its highest performing location in Alaska. However, some of the most impactful stories are purpose-driven. Research has shown time and again that when a consumer feels good, it translates to more sales at the register, even if they must pay a premium. It gives them another reason to choose you over the other "good enough" options, even if you're the more expensive choice.For example, we worked with an iconic fast food chain with a rich history and its largest share of customer made up of baby boomers. It was time to appeal to their next generation of guests. We worked closely with the team on a for-cause marketing campaign designed to support the brand's desire to give back while making an impression amongst a younger crowd. A cross country RV tour to help feed and clothe the homeless, enlisting the help of high school-aged volunteers? It was the complete package, and to think they almost didn't talk about it! Not only did it have that feel-good aspect, but it was visually compelling which was perfect for reaching a digitally-driven consumer. In a world bombarded with information, the saying 'a picture speaks a thousand words', has never rung truer. We weren't shouting why the brand was better or shoving promotions down throats. Rather, we offered a platform for the students involved and the homeless community to share their thoughts and stories, which always came back to our client in the most organic way. The media was especially receptive to the message and it was a story they wanted to share. For those touched by the campaign, the brand would now be remembered for being more than a fast food chain. It's a brand that cares about the communities it serves, and that is a major differentiator.Your story is what sets you apart from your competitors, but a story is only truly good if it is heard. As media strategists, we understand how, where and when to tell the story and who to tell it to. PR professionals also help connect the dots so that your narrative complements your overall brand messaging. Of course, we understand that storytelling is a means to support bigger sales and marketing initiatives.

Today, storytelling is not only an essential part of your brand identity, it helps your customers feel connected and closer to your company. In a time when millennials are calling the shots and their passion lies within brands that stand apart from the rest, it's imperative now more than ever to have your story be told. The fact is, everyone has a story to tell.  The companies that do it well often succeed and, more often than not, they have a professional storyteller assisting them. So, what's your story?
5 Presentation Options Other Than PowerPoint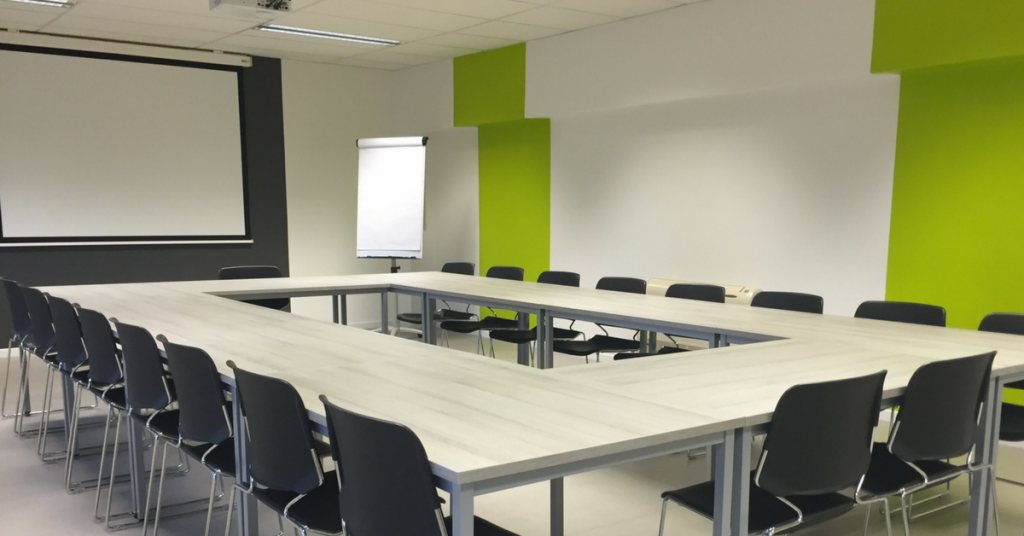 Microsoft's PowerPoint is a very popular choice for presentations. For most part, it is easy to use and is considered as an industry standard. However, PowerPoint has become boring. Over the last 15 years, we have been bombarded with the same looking slide and effects. If you're looking for a change, you've come to the right place because we found presentation options that are free and better. Check these out.
Canva
Canva is a beautiful online interactive presentation website. Many backgrounds and slide designs are free. If you want to buy premium themes and slides, you can buy them at $1. The tool is priced at $12.95 per month for business use. Canva allows users to print blog graphics, flyers, posters, Facebook covers and many more.When you register to the website, it has an interactive tutorial that allows you to learn how to use the website quickly. It has over 10 million users and is available for PC and Apple users. Out of many presentation options, this is a good tool for everybody who wants an easy-to-use presentation tool that is flexible and affordable.
Prezi
If you're tired of "old slides", throw them away and replace them with Prezi. This is one of the best alternatives to PowerPoint because unlike slides, Prezi's zoom presentation options allow users to the relationship between the big picture and fine details. This feature takes viewers on an compelling informative journey that they will not only enjoy but also remember.  With Prezi, there are no "dull" slides, only non-linear presentations that are more exciting.Prezi is an easy way to show context but be careful because it can also cause dizziness. Paid version of the tool features additional storage space and the ability to use the tool locally.
Google Slides
Google has their hands in many pies, including the presentation pie. Google Slides is as cloud-based tool that can be used by a lot of people. Just like other Google products, it can be authored by different users. This tool is able to create, comment and real-time edit slides. Users can also create slides without an internet connection making it a good alternative to people who are not connected all the time. Visit Google Drive and create slides, it's that easy.The new version of Slides has embedded video, animation and a wide array of free templates that can help you create presentations, pitches and portfolios. Access your presentation from your phone, tablet or PC. All changes are saved automatically so there is no need to click save. Google might be basic but it is very flexible.
Keynote
Microsoft PowerPoint is to Apple Keynote. Their presentation options are rich with great tools for creating presentations using its many templates. Keynote is a good PowerPoint alternative because it puts design as the forefront of your presentation. This tool has built-in graphics tools so that you can edit and tweak to your heart's content. Compared to PowerPoint, Keynote's user interface is also more user-friendly. Create stunning and memorable presentation with real-time collaboration. Keynote can also handle embedded media and graphics and can be downloaded at the Apple app store.
Emaze
As a cloud-based presentation tool, Emaze is responsive with pretty elements. Create attractive and dynamic presentations with free pre-made templates. All you need to do is to populate the template with graphics and content to amaze your audience. The free package is great but to access the premium package, $9.90 per month for unlimited space and sharing, offline viewing and privacy controls.

As you can see, PowerPoint is not the only presentation tool you can use. Some of these alternatives are cloud-based, free to use and allow users to "save as" to other formats. The most important thing to remember is that these tools are just tools. The most important thing to remember for presentations is the content. Cool slides and flashy graphics miss the point if they cannot educate and inform the audience. So make your slides cool but most importantly, provide content.
3 Questions To Ask Before Hiring A Potential Employee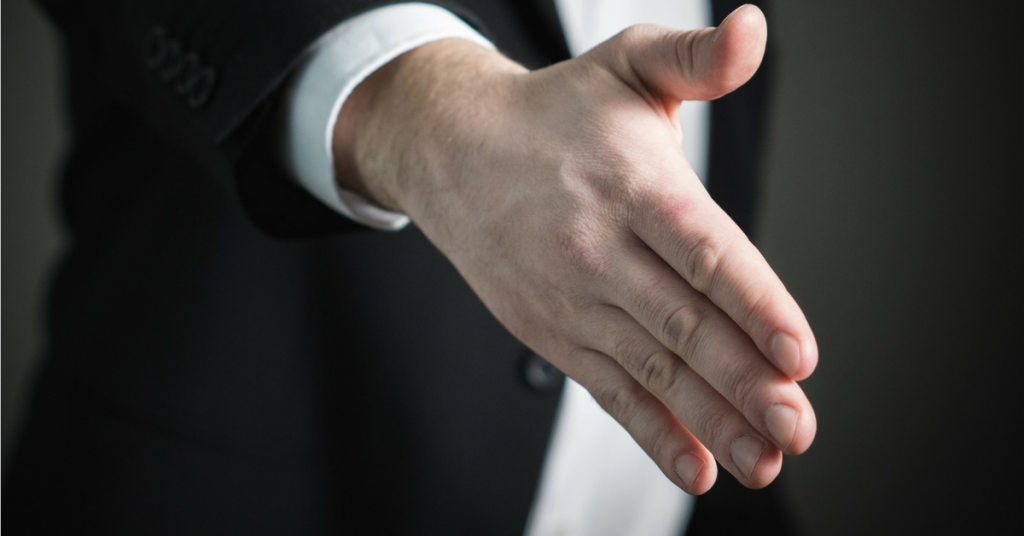 The job of evaluating potential employees can be hard. It can be hard to find out if the person is a good fit just by looking at their resume or an interview. Human resources usually have a set of questions they ask in order to find out if the individual is a good fit for the company. Here are questions you need to ask before hiring a potential employee.
Can They Do An Extremely Good Job?
Companies hire people for various reasons. However, the primary reason is always so that they can do work. Many people can do a specific kind of job. They go to school to get training and have knowledge in how to do a specific type of job. Many of them also get experience through their exposure of different kinds of job throughout their lifetime. But how do you know that they can do a good job for your company.Look at their resume. What is their background and what are their reasons for leaving their last job. Past employment is important because the reason they left can impact your organization. Think about it, if they left because of incompetence or negligence, they could commit the same mistakes again and cost your company its reputation or money.Ask them how they can do a good job. What characteristics do they have to that will benefit the company the most? Remember, many people can do the same job. This person should be able to do the same job but to another level.
Can They Do An Extremely Good Job, long term?
Now that you know the person can do a good job, will they be able to sustain it long term? Performance is important but long term performance is even better. In order for an organization to have a long lifespan and its blood needs to perform constantly at a high level. The best employees can sustain a high quality of work over time. Slip ups are common because it is natural to do so. However, a consistently high quality of work that can be sustained long term is even more important.It's easy to stay enthusiastic and motivated the first couple of months, but what about years from now? Will this person be able to stay motivated and enthusiastic? How will he or she face challenges and drawbacks?This can be answered by asking two questions: 1. What are the person's goals, 2. How are their goals aligned to the organization.
Are they a Good Team Fit?
Remember, it doesn't matter how good a person is if they're not a good fit for the team or if they cannot work with a team. You need people that are driven to contribute and grow. If their goals are not aligned with yours it does not matter, they will not fit in the team and the organization.Imagine hiring a team that is the cream of the crop. The team needs a new member so you decide to hire a top performer. However, this performer is not a team player. He or she undermines your team and is unwilling to work with them. Furthermore, his goals are not compatible with the organization's. How do you think his behavior will impact the team or your company?Team work is important not only for individual success but for the team and company too. A good employee does not only think of his job but also the welfare of the company. He understands that it is a symbiotic relationship where one cannot exist without the other.

Hiring goals are very important. They define the future of the company and affect its performance both short term and long term. If you are interested in growing your company, think about your company culture and embed it in your hiring process. Finding a way to keep hiring standards high should be a priority among managers as this will affect the overall health of the company.