Motivating Employees – The Right Way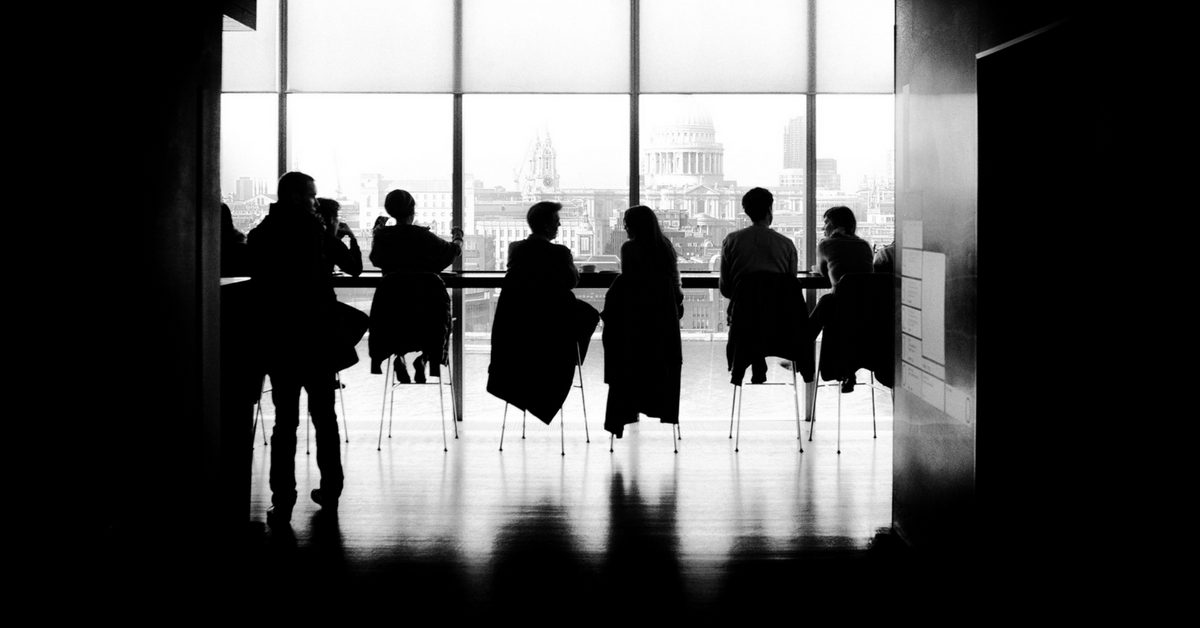 Motivating employees the correct ways is essential for growth. Motivated employees are instrumental in success or failure of any organization. As an entrepreneur, you aim at maximizing revenue and increasing the productivity, and for that, you need a team of efficient employees. This can happen only when there is a motivating workplace environment. Motivation is the driving factor that leads people to be more productive for their organization and is also the most important contributing factor to overall satisfaction thus leading to higher employee retention. Instilling motivation isn't easy, but it's necessary if you want your employees to be satisfied. Here, we are listing some useful ways to keep your team happy and driven at the workplace.
Keep a friendly work environment.
Your workforce spends most of their day in office, so try and create a comfortable and friendly atmosphere. Avoid cramped workstations. Employees should have free space to move around. The lighting in the office should make the workplace look lively, and you should also try to design the place in such a way that natural light can come in. A friendly work environment will make a big difference in motivating employees. In addition to keeping a friendly environment, don't forget to keep it safe.  To learn how to make your work environment both friendly and safe, check out this article.
Give individual attention.
Giving individual attention to each member of the team makes a lot of difference especially for motivating employees. An employee can feel unrecognized when the team size is large. Taking a moment to speak to an individual personally can get him feel appreciated. Directly praising an individual who has exceeded in performance goals not only makes the employee feel special, but will also increase the motivation level of the workforce. 
Lead by example (Key for Motivating employees)
If you want your employees to work hard, then you must ensure that you show your excitement and determination about achieving the company's goals. As a leader, you need to lead by example, show optimism, understanding, and set an ethical culture. The employees would mirror that feeling and would feel enthusiastic to achieve the goals. Check out this article for more leadership qualities your team is looking for in you.
Empower your employees.
Give your employees the freedom to express their ideas and concerns. Take inputs and suggestions from them on how to improve their performance. Do regular employee reviews to discuss with them on how they can be more efficient and what they have done well. Take their advice and implement them. This will make them feel motivated and empowered. Read this article to learn how to extract feedback and encourage your team to share feedback with you. 
Give your employees advancement opportunities.
Handling the same job profile for a long period of time can make the employee feel de-motivated. However, if you give them growth opportunities, they will feel motivated and work harder. For example, offering internal promotions to your employees, rather than hiring a resource from outside. Providing training, advancement opportunities and helping your employees to grow can be a great morale booster for them.
Reward your employees for the hard work.
Rewarding the employees from time to time can work as a great motivational factor. For example, run contests and those who achieve the set targets can be rewarded and publicly praised. Rewards can be anything that makes the employee feel special – a certificate of appreciation, cash reward, small gifts, etc. Recognizing employees for a job well done is a great way to keep them motivated. Your employee's happiness is essential, make sure you don't neglect it.
8 Easy Habits To Adopt In Your Workplace To Boost Your Health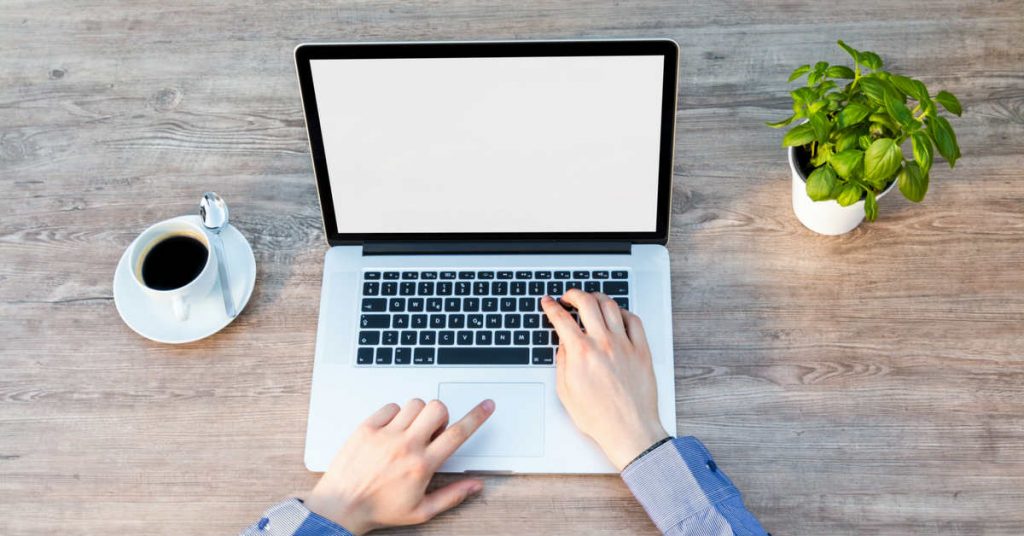 Working a desk job is not the best for your health. However, many jobs require work on the computer that it feels unavoidable. If you work at a desk in an office, there are things you can do to boost your health physically and mentally. You may not be able to completely ditch your desk, but you can create a more health friendly environment in the office.
Clean your desk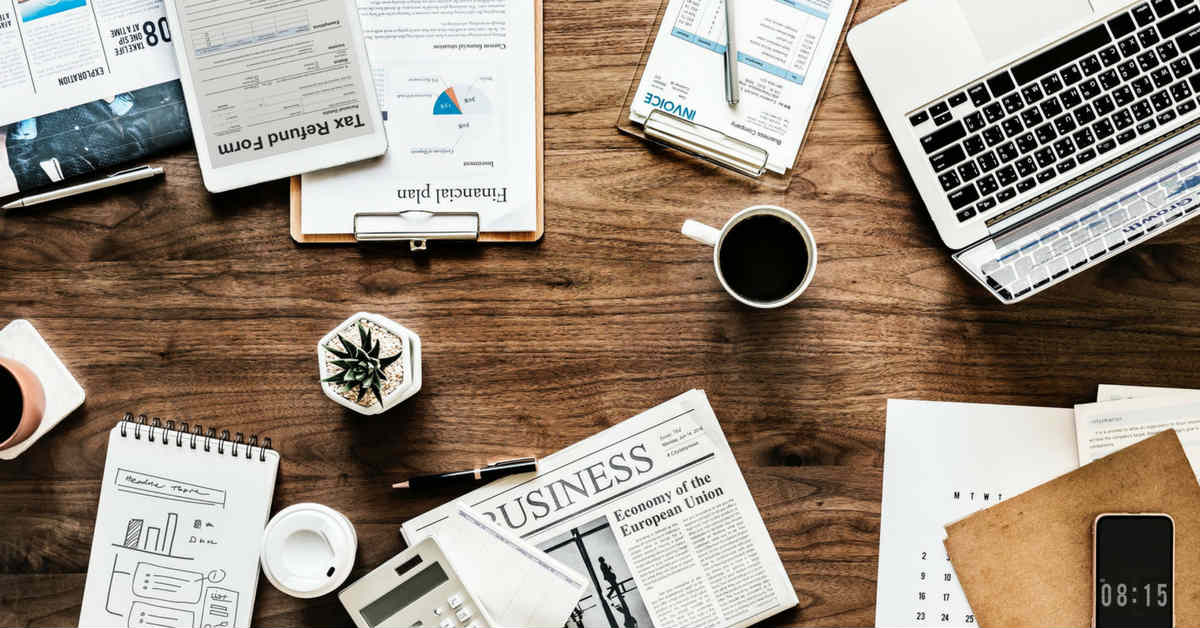 How are you with distractions? Are you someone who is bothered by every little sound or are you someone who would not notice if the filing cabinet was engulfed in flames? Just because you can work in a messy environment, doesn't mean you should. Walking into a neat cubicle or office will help you remain on task and complete your work. Wiping down your keyboard and mouse will help prevent the spread of germs. Keeping your drawers organized will make locating paperwork more automated and will save time and drama. The same can be said about organizing your desktop. Keeping well-labeled documents and files on your desktop helps you navigate your computer quickly. That way, the next time someone emails you one minute after they need something emailed to them, you can drag and drop without a second thought!
Stock up on healthy snacks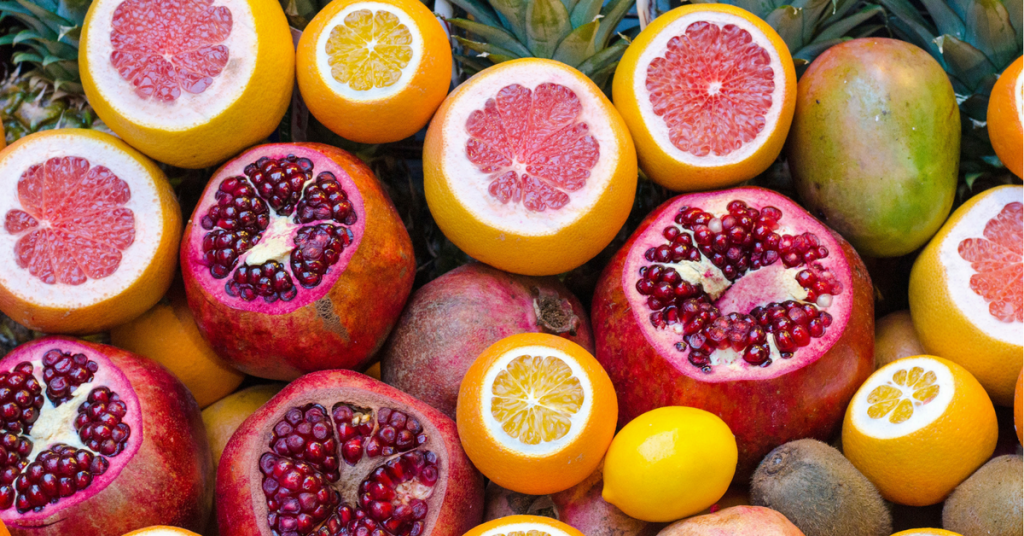 Healthy snacks sometimes feels like an oxymoron in a work setting. The standard snacks in offices are often leftover bags of chips, cookies, and soda from conferences and meetings. When that afternoon energy crash comes your way, you may be inclined to reach for some type of caffeine and a sugary or crunchy snack. To avoid the draw of Doritos in the break room, stock up on your own snacks to boost your health. If you are looking for crunchy, try some hummus and veggies or trail mix. If you looking for a sweet treat, reach for a piece of fruit and pair it with yogurt or nut butter for more satiety. Many healthy snacks can be purchased pre-portioned so you won't be tempted to mindlessly devour a whole jar of peanut butter at your desk.
Bring your reusable water bottle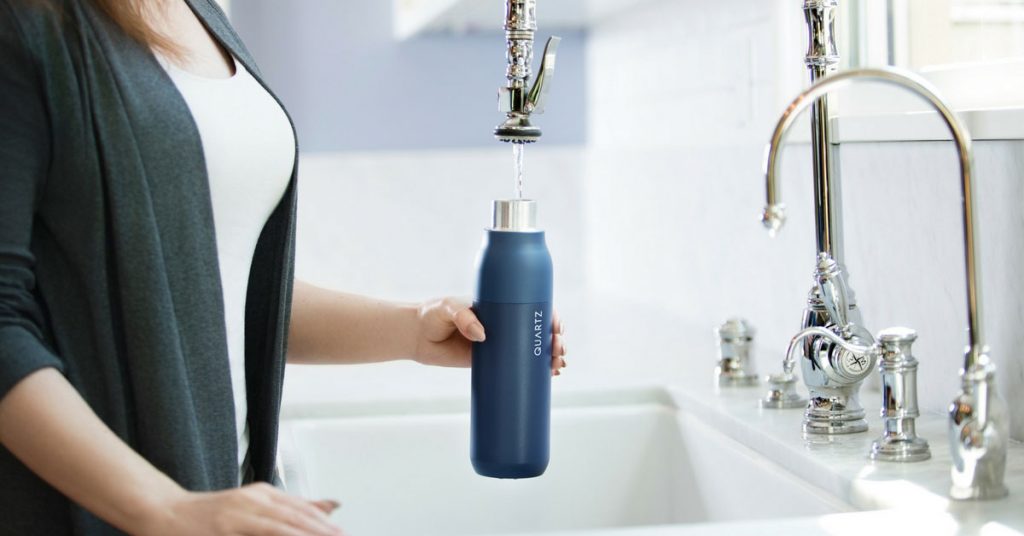 If your workplace has a filtered water dispenser or a classic water cooler, you can use your breaks to walk over and hydrate. By bringing your own water bottle, you can reduce waste and monitor your water intake. If you use a smaller water bottle, it will allow you more opportunities to get up and fill up. If you use a huge bottle, you may be getting your steps in on the way to the restroom. Either way, stay staying hydrated is super important if you want to boost your health.  
Set timers and get up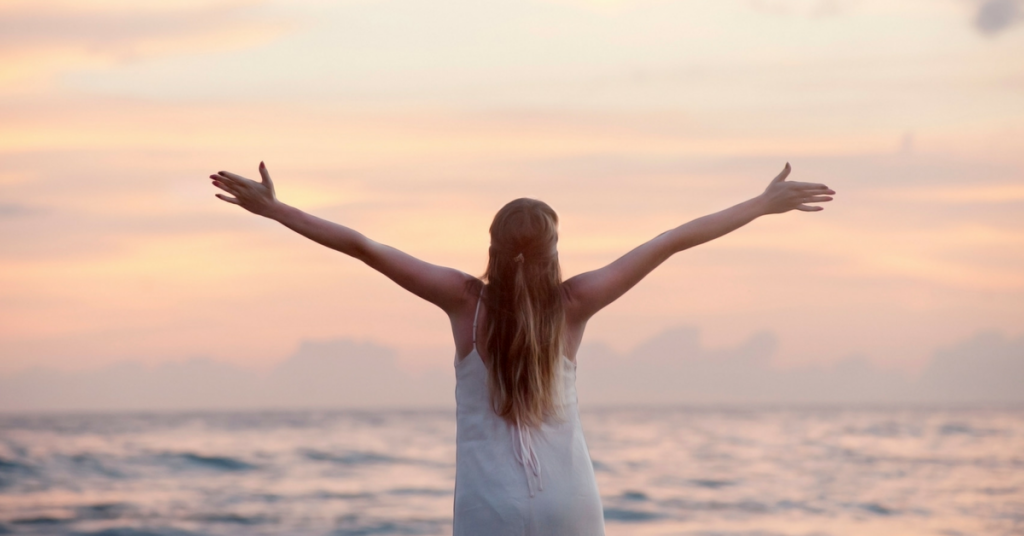 People only have so much mental stamina when it comes to tasks. Setting timers is something that can help motivate you to completely dedicate yourself to a single project. When you know you only have 30 minutes of concentrated effort before you earn a break, it becomes easier to power through. When the timer goes off, give yourself a five minute break to walk around, stretch, or use the restroom. Use the break to tear yourself away from the screen and give your eyes a rest. This habit helps break up the day and drives productivity.
Headphones On Om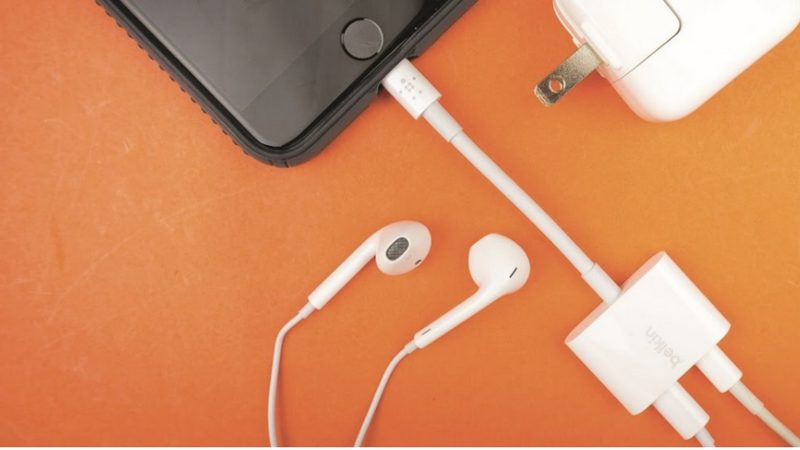 Working at a desk could have you feeling super plugged in all the time. This is a fact of the current workplace and it is pretty unavoidable. A lot of people turn to playlists and podcasts to get into their flow state. It is important to be mindful about what you are listening to. There are a ton of apps and podcasts that offer guided meditation and motivational soundtracks. You do not need 8 hours of guided meditation everyday but it is nice to break-up the trap music with some super positive vibes and take time to breathe and be in your body.
Ditch take out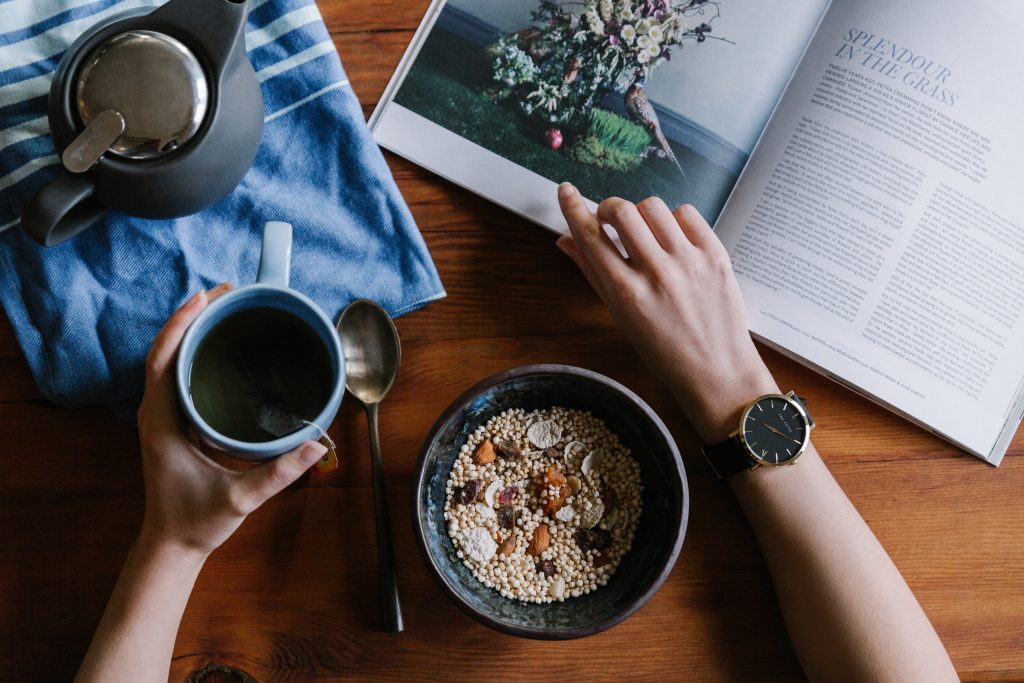 While healthier options at restaurants are on the rise, packing your lunch is still the way to go. This is a habit that starts at home and carries over to the office. By bringing your lunch, you can tell exactly what is in it, control the portions you eat, and save some money. Eating complete meals that include protein and healthy carbs and fat can help your energy levels remain steady throughout the day. If you need more meal prep ideas to boost your health, you can find them here.
Eat somewhere else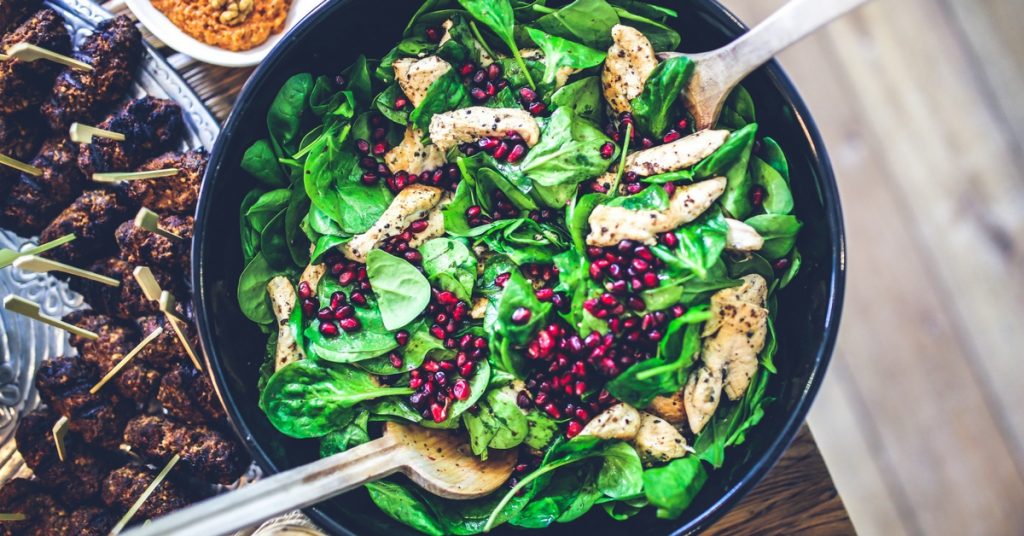 Whether you pack your lunch or pick something up, try to sit somewhere that is not your desk. Aside from the fact that your keyboard and desk is really germy, it is just healthier all around to have a designated eating area. If your work doesn't have a designated eating area, maybe you can duck into an open office or conference room. When the weather is nice you can try to get outside and boost your Vitamin D. Bonus points for inviting your coworkers and having a face-to-face conversation with them instead of messaging them back and forth on G-Chat.
Stand, Sit, Walk?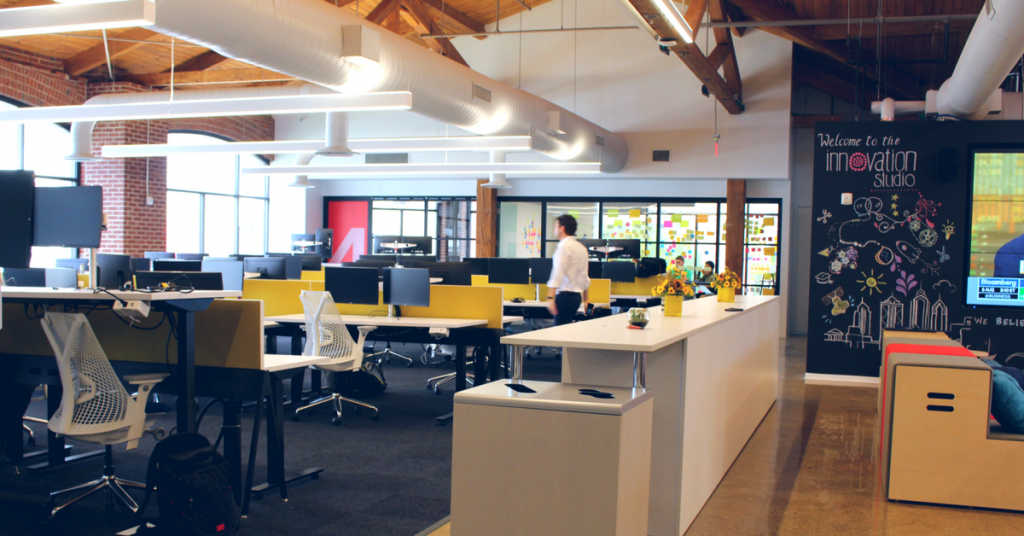 Desks are becoming more versatile these days. You don't have to sit all day anymore! If you work from home, your desk situation may be more mobile, but office workers may not have that flexibility. Many offices are encouraging employees to get desks that adjust between sitting and standing. You may even work somewhere that allows desk treadmills to boost your health. Even if sitting is your only option, there are free online guides and resources on how to adjust your posture to alleviate neck and back pain.
Business Insurance And Why You Need It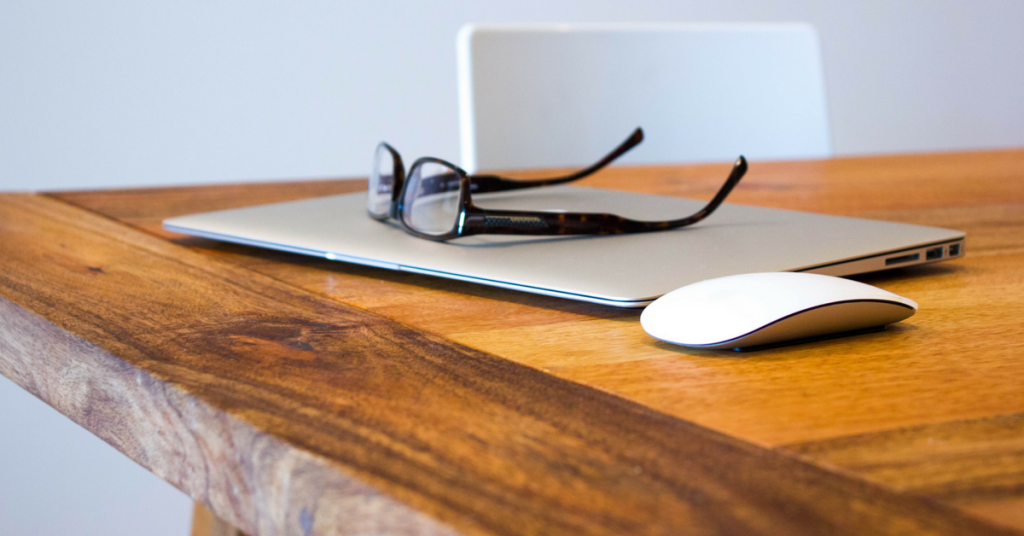 Business insurance is a requirement that you should not ignore even if you are in a low-risk workplace. For certain business sectors such as healthcare industries, mechanical workshops or amusement parks, getting a liability insurance is essential. Finding the best insurance can be a challenging and complicated process, but it is better to get an insurance coverage. Disasters happen, and you need an authorized protection to save you from severe economic loss.
Why is business insurance necessary?
If you start a business and employ some people, you need to have business insurance. It is a legal requirement. The insurance coverage varies from one country to another. Almost all countries have made it compulsory for the companies to get a liability insurance. You may think that your business is small and has less risk. You can also think that you can afford the losses your companies might face. The business experts always advise getting a proper insurance for every kind of business. There can be natural disasters like floods or earthquakes. Fire accidents and thefts are not the only risks. Your business can incur massive losses due to disruption of work. There can be cash crunch, skilled labor crisis, road work, police barricades and criminal acts too. You should consider all the aspects before buying an insurance coverage for your company.
General Liability Insurance
Almost all trades have some liabilities. So, a general liability insurance is essential. Before you hire some employees for your business, get a liability insurance first. Your company becomes the 'employer.' It becomes a legal need if you wish to make your business a limited company. If any of your staff falls ill or faces any fatal accident during working hours, your company becomes liable. You need to discuss with your insurance broker about the amount of liability insurance cover your business needs. If there is any death because of their work in your company, you need to arrange appropriate compensation. So, you should avoid any expense trimming while buying insurance for the company.
Professional Liability Insurance
It is also known as errors & omissions (E&O) insurance. This is not a one-size-fits-all insurance. Each industry has different concerns while running the business. So, you need customized coverage for your business. The professional liability insurance protects the business from the claims that the company was negligent in performing their services accurately. When you buy the E&O insurance, make sure you appoint an attorney for your company who can defend the lawsuits filed against the company.
Property Insurance
Property Insurance is a must when you run a business. Be it your own building or leased property, you need coverage. This insurance covers your business inventory, equipment, signage, and furniture from any losses due to fire, storm or burglary. Home based businesses still do not get much coverage from property insurance. You need to ask your insurer for extra coverage.
Product insurance
Apart from the above-mentioned insurance policies, you should get an additional product insurance to cover your manufacturing business. It covers any loss due to manufacturing, distributing and retailing hitches.
Buying insurance for your business is complex. You need a trustworthy insurer. Every business needs a unique package based on the requirements of the company. You should always review your insurance policies and keep them in active status.
How To Be More Productive During A Slow Week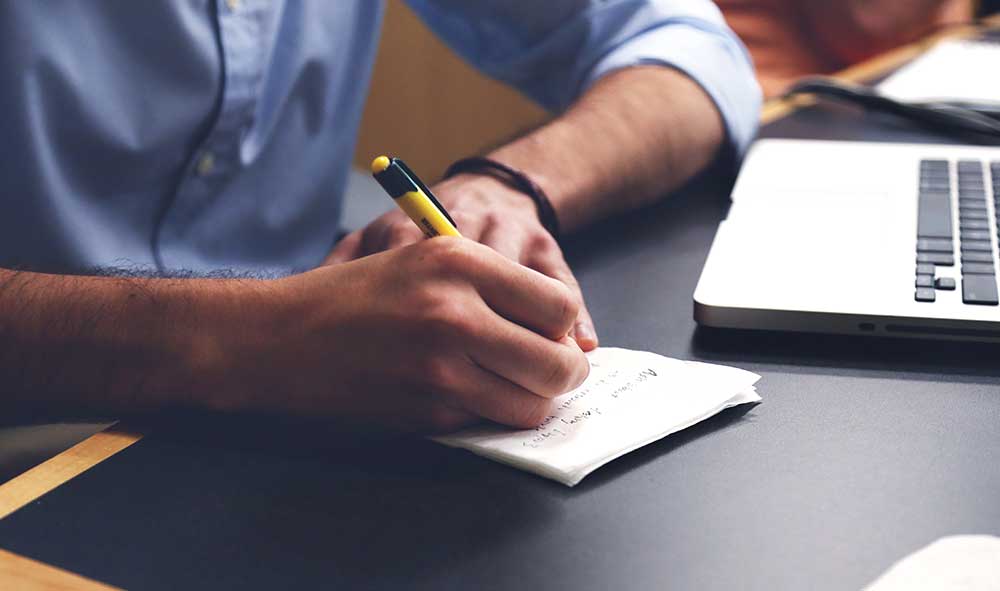 There's always something that needs to be done when you're very busy with work. But what happens when a project is finished and you get a few days before it all starts again? A slowdown in work is normal but it can be boring especially if you're used to being in the thick of the action at work. During this time you're probably looking for some things to do just to remain productive. Here are some great ideas to consider if you want to remain productive during a slow week.
Lend A Hand
Other departments or co-workers could be struggling to meet deadlines. Lend a hand to show that you are a team player. Ask if there is anything you can do to help (with your boss' approval). Aside from staying productive, you could learn something new or get a glimpse of how co-workers or other departments work or function and how it affects your side of the job.
Succession Planning
Have you thought about what happens to your work or teammates should you go up in smoke tomorrow? You should consider this seriously and think about succession planning. You basically take your job description and break it down so that each task is outlined per month. If this document does not exist, create it. It will make your job easier should you leave your job and your boss will thank you for it.
If you have one, update it. It is important to keep your succession plan alive.
Call To Follow-up
When you're busy, you don't have a lot of time to spend talking to people on the phone. Now that you have a slow week, it's time to pick up the phone to catch up with clients, suppliers and stakeholders. Start with small talk because this will gradually become a lengthy discussion when you ask for their thoughts on how things are going. You can also bounce ideas around in order to gain their trust and foster the spirit of teamwork.
Give Yourself An Annual Review
Reflect on your performance this past year and think of ways you can do your job better. Aside from this, you can ask yourself if you're happy with your career or which direction you want to take it. Thinking about these things can help yourself grow as a person and employee. Bring up these insights during your next evaluation. Supervisors like employees who see the big picture.
Check In With Your Boss
Now that you have time to catch your breath, check in with your boss verbally or through email to update achievements and discuss the next steps. Employees sometimes forget to pass on good news to their superiors or to update on the future direction of projects. Catching your breath during a slow week is a good way to get managers up to speed. Aside from this, checking in with your boss reinforces your capabilities for bigger things in the future.
Slow days at work are rare, which is why doing these kinds of things are important. Focusing on your interests and staying proactive can help advance your career, improve professional knowledge and keep you on top of things.