Holiday Marketing Tips to Maximize Sales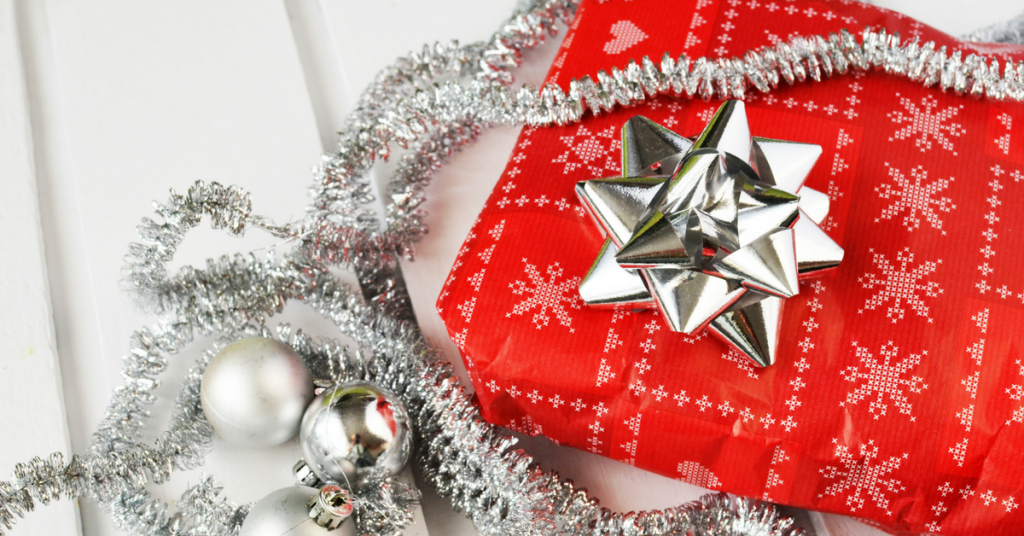 The holiday season is here, and everyone is getting ready to fill their shopping carts with goodies. This is a great opportunity for business owners to increase their revenue. Entrepreneurs should start planning early to make the most of this excellent occasion. You need to have some definite strategies to attract more customers. Maximize profits this holiday season by following these expert tips.
Customer Expectations
Try to get a hint about customers' expectations this season. Extensive research on the latest trends is vital to increase the sales. A consumer always wants a seamless experience from the retailer. You should balance the marketing and operations of the business to provide your customers with unmatched service. Creativity is the key to winning the customer's heart. Promote your products while keeping in mind the trends of the season.
Limited edition offers
Try to market some limited-edition products this holiday season. Promote these products in a creative way to catch the interest of the customers. Get some attractive posters for your store and give some suggestions specific to the holiday season. You should keep some brochures ready for the shoppers and also promote your limited edition products on social media. If they know about the offers in advance, the chances are high that your products would be sold quickly.
Better promotion
Let your customers know about your holiday season offers and repeat them frequently. However, make sure that these promotions are interesting and not annoying. Repeating the same thing a number of times may reduce the interest levels of your potential customers. Send direct mailers or holiday cards to your loyal customers and make them feel special. Your special promotion plan can include a sneak peak of the new products launched, extended return policy, free shipping, and complimentary gift wrapping services. You can also include gift cards with every purchase. The customers can use the gift cards when they visit your store again.
Use social media
Social media is one of the smartest ways to promote your upcoming holiday deals. Let your customers know about the products and offers through multiple social media platforms. Develop special holiday themes for your Facebook or Instagram page or website. Share the news of 'back in stock' best sellers. The idea is to engage your target audience and catch their imagination.
Hire more staff
For brick and mortar shops, if the sales go up suddenly, you need more staff to handle your customers effectively. Customers always expect unmatched service from the retailers. So, hire some trainees for the holiday season. Before the holiday sale starts in your store, strategize how much pressure your existing staff can handle. If you have an online store, you should keep the shipping time consistent and ensure there are no delays. If you cannot deliver your products on time, your customers would definitely migrate to your competitor's site.
Loyalty Program
Promote an exciting loyalty program as a part of your holiday sales promotion. Price-sensitive shoppers buy some products from your store only during the peak season, and they never come back again. Add some holiday shopper's points to the loyalty cards. The customers will be tempted to return to spend those points and will drive sales.
Community Service
It is an excellent way to earn the respect of your customers. You can organize a charitable event or sponsor the prizes for a friendly competition. You can also raise money for a social cause or arrange a scholarship for a local talent. When you cannot make generous donations, these small gestures from your venture can create a positive vibe in the customers' minds.
Things You Should Never Say During A Presentation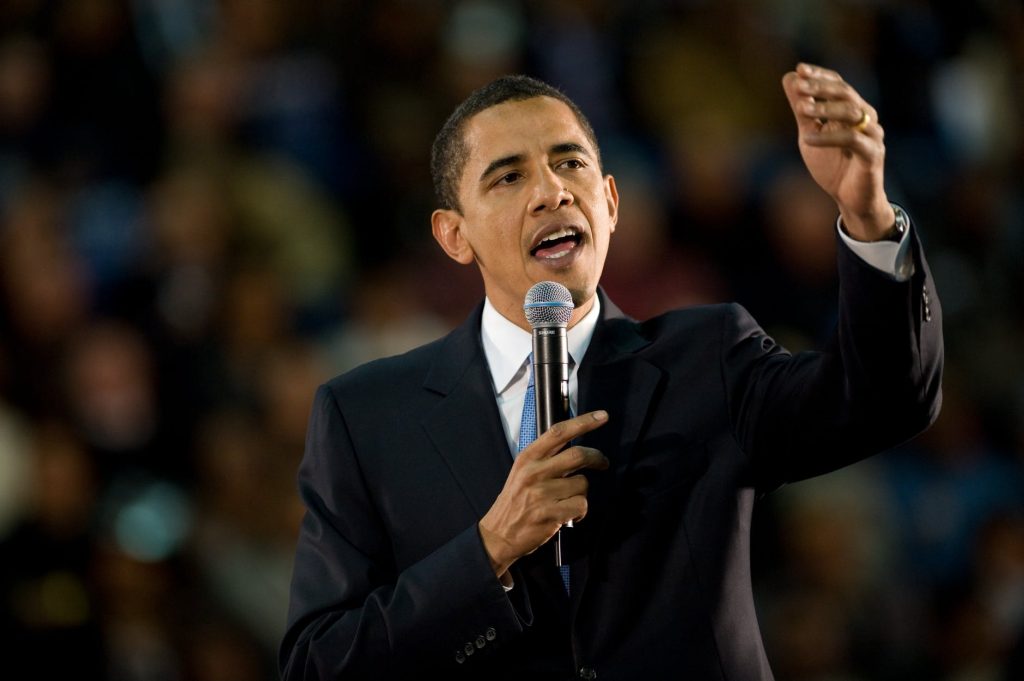 Many people have cold feet when they are asked to present something in front of a live audience. A sales presentation is a make or break situation for the companies. An excellent presentation can bring in a lot of new prospects for the company. Similarly, a bad presentation can also sour the relationship with an eager prospect. Public speaking is intimidating, but you can avoid the common mistakes and make a mark as a public speaker. You should be calm, confident and organized during the presentation. Here are some points you should remember during a presentation
"Hello! Can everyone hear me?"
You can feel very nervous before your presentation, but do not begin with this question. It is your responsibility to check the audio, but try to arrive early to check everything. When you are speaking at a large conference hall, the chances are high that someone has already checked the audio-visual facilities. Take a deep breath and smile at the audience. Begin with full confidence.
"I've got a lot of information to cover, so let me get started."
This statement can make your audience lose all interest in your presentation. People believe that longer presentations are boring. Starting with this statement assumes that it's going to be a long boring lecture instead of a captivating presentation. If your presentation happens to be long, do the work to shorten it in advanced, and come prepared to give a more condensed presentation without losing the overall message. 
"I'll keep it short"
This is a promise no one keeps. You should not use this statement before the presentation. Your audience comes to hear something promising and get inspired. It does not matter if your speech is long or short. When you say "I'll keep it short", you're also underselling your ability to maintain your audience's attention. 
"I did not have much time to prepare"
You should not begin your speech with an excuse. People in the audience look forward that the presentation will be a well-prepared one. They invest their time and money to be prepared for your presentation. It's only fair that you should be prepared to present. 
Fillers
Never use the words like "Umm", "you know" or "like" in your presentation. Your audience will assume that you are not confident about what you are saying. The fillers in your speech can distract them from the main point of the presentation. If you need to think about something, you can take a short pause in between.
"In Future, we plan to…"
Never reveal anything about the products that is still under production. Make public announcements of your new products and offers. Your audience expects detailed information of your new and ready products. If you have something exciting on the way, wait for it to actually be ready to start talking about it. 
"Avoid reading through the pages"
Do not just read aloud the pages or slides. This can turn the session dull for your audience. Try to present your points in an interesting way. You can begin with a small story or show some examples.
"I'll get back to that later"
The audience is always eager to interact with you. They can ask many questions after your presentation. Do not avoid their questions. It leaves a bad impression on your audience. Try to answer their questions politely.
"I guess that's it"
You should not end your presentation with this statement. Prepare your speech in such a way that it becomes obvious it is the end. Your transition to your next point should come naturally.
Make your speech fit in the given time-slot. Do not come underprepared and prolong your speech. You should not completely depend on the prepared write-ups or slides. Try to conclude it with some interesting information. Keep some time to interact with the audience, but do not get stuck with irrelevant points or questions.
Customer Satisfaction Should Be Your Number One Priority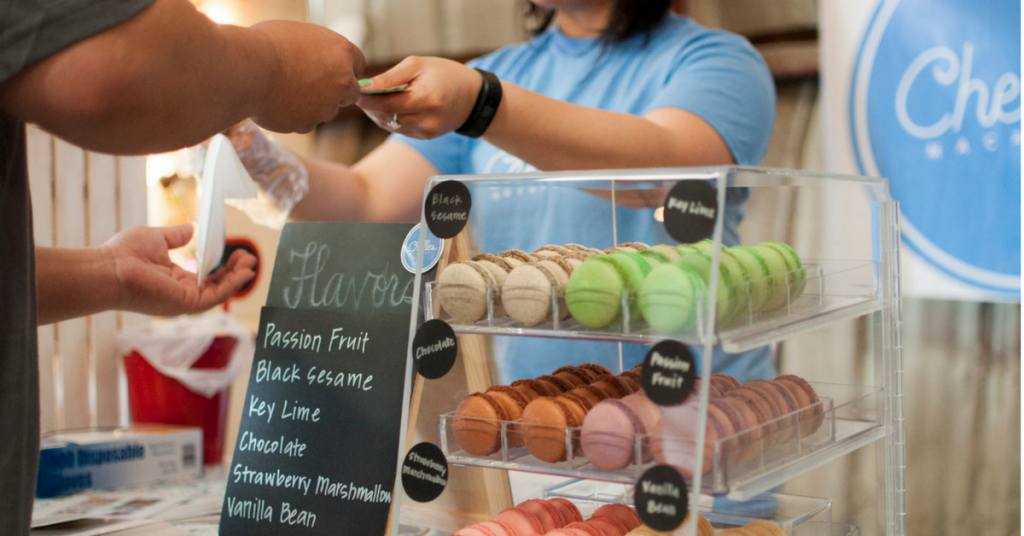 No matter what your product or service is, without customers you don't have a business. This is because customers are the backbone of any business. In fact, customers are so important many businesses have adopted a "customer is always right" policy. Many companies strive to keep their clients happy. However, there are businesses that do not know why customers are important. Here are reasons why your customers should be your number one priority.
No Business
Let's say that your product is so cool it solves many problems. This is very good but without customers to patronize it, you have no business. Customers are important because without them, your company does not need to exist. Businesses exist to provide products and services to customers. In the entrepreneur world, businesses exist to provide products and service that customers consume. Prioritizing customers will let you learn what they want so that the cycle is unbroken.
Helps You Improve
Customers are important not only because they consume your goods and services, but also because they help you improve. By listening to their feedback, you will learn what can make your product/service better. Many companies spend millions of dollars on R&D but there is no better source than the people who patronize your product. By listening to your customer's feedback regularly, you can improve and tweak your product so that it gets better each time.
More Customers
Loyal customers are the best brand ambassadors for your products. If they really like your product, they will tell their friends about it. This is good news for businesses because it is free advertising and because it will bring in more customers. Having loyal customers rave about your product to other people is a good way to measure success. By listening to what they want, you are establishing a relationship with your customers. Prioritizing their feedback will gain their trust and they in turn will recommend you to other people.
Quality Feedback
Customers are also the best source of quality feedback. Remember that they are the ones who are using your products on a regular basis. Prioritizing customers means that you are engaging them. You will have good sources for feedback which allows you to analyze quality information. Following this strategy will let your company analyze and respond better to make your products or services improve which could help boost sales.
Make You Rich
When consumers are happy they consume more of your products which can make you rich. How? Customers like to buy from a brand they trust. They are happy to use a product that is of good quality and will recommend your product so that their friends are happy thereby expanding your customer base. The more people that buy from you, the more potential for profit. Most of the time, more profit means more money inside your pocket.
Ensuring that customers are happy and are prioritized is a good marketing plan. Making them number one is a good way to make your business successful. Prioritizing them could start a chain reaction that can propel your business forward.
Why Amazon HQ2 Should Choose Miami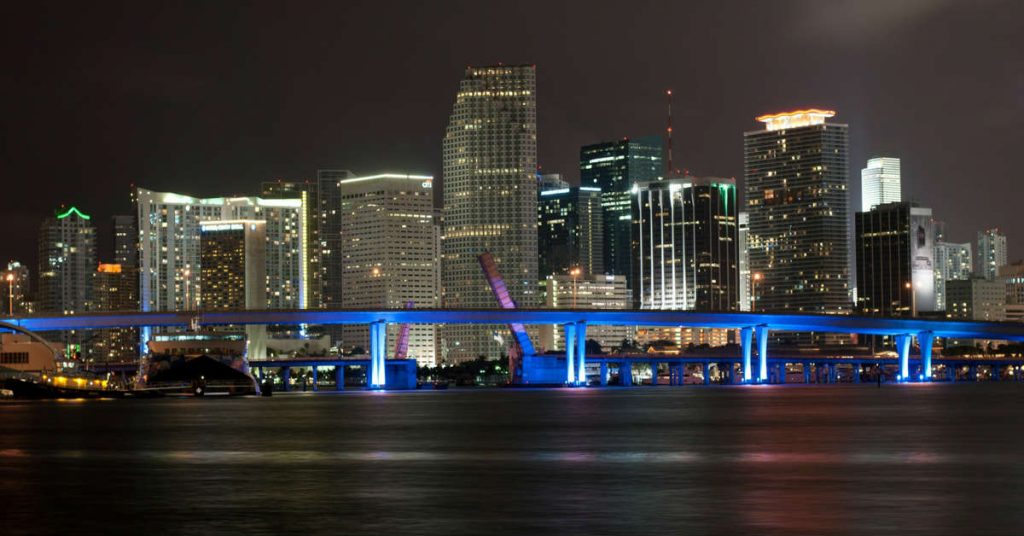 The unexpected city to be on Amazon's top 20 short-list is Miami,Florida. Information about the proposal for Amazon has yet to be released. South Florida is currently keeping it a secret, but from the looks of the region, Florida holds the best benefits. Florida has no state income tax, which can save Amazon a lot of money. The founder of Amazon holds personal ties with the city as well. CEO of Amazon Jeff Bezos spent some time in the Miami area. He spent his childhood there and was valedictorian of his class at Palmetto High in 1982. Bezos now has the opportunity to return to dominate the corporate scene of the region. Florida may be the perfect choice for Amazon HQ2.
The massive tech company seeks a city with a high population in order to attract employees. Miami holds a population of 453,579 people and is growing. The location is perfect in size and the site holds special features. The area will cover the southern-region for Amazon, but is still remotely close to the East Coast. South Florida is also a pipeline for Amazon to connect with Latin America. This represents a positive, diverse company. The southern location also emphasizes the importance of weather forecast. South Florida embodies the perfect temperature for businesses. There won't be any delay due to snow or low temperature, so traveling and delivery will hardly get affected.
Amazon is currently looking to adopt 500,000 square feet of space but will then move on to consume a total of 8 million square feet after 2027. South Florida had offered at least eight sites that is located in downtown Miami. Other locations include government buildings, so in total there are five in Miami-Dad, two in Broward, and another in Palm Beach. Florida had planned out this move drastically and is offering various options to fit the taste of Amazon.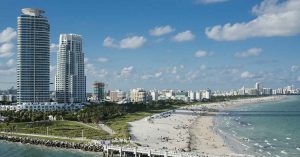 The University of Miami and Florida International University are within the region, along with other colleges. The region attracts a younger scene, which is beneficial to companies seeking employment. Miami also provides the Miami International Airport and Fort Lauderdale Hollywood International Airport to Amazon for transportation.
"There are a lot of cities that are showing off for Amazon … We took a different approach. We put out a challenge," Commissioner Russell said. The message of the video, he said: Miami isn't for everybody and if you are not welcoming of diversity, don't come. "We believe that will resonate with Amazon because they do embrace a lot of the values that we have in Miami and they will recognize how this is really a jumping off point not only for South America but for Europe and the world."
Small businesses and agencies within Columbus are able share their professional insight to Amazon now. This is why Amazon HQ2 Should Choose Miami:
How will Amazon HQ2 affect the economy of the city?
"Beyond the short-term construction and long-term full-time job direct economic benefits, delivering such a high-visibility endorsement of South Florida as the diverse, international and "enterprise-ready" region that is has become, would create the momentum needed for long-term prosperity. South Florida is about so much more than beaches and cruises and bringing HQ2 would reinforce that message for decades". -Aaron Lee of The iluma Agency.
Amazon is searching for talent in software development and related fields. What is your city's tech scene like?
"South Florida has seen a vast expansion of tech startups, incubator programs and higher education development. In fact, the 2017 Kauffman Index of Startup Activity recognized South Florida as the leading region for startup activity, ahead of Austin. As the President of the South Florida Chapter of the Entrepreneur's Organization, I can also attest to our region's thriving tech and entrepreneurship scene first hand. Our chapter is among the top 10 largest worldwide and continues to grow with mature, scaling businesses as well. Considering that Amazon is much more than just an online store, we also offer one of the few direct backbones to the global internet, right here in Miami. Finally, it's no accident that several "unicorn" tech startups are based here already, including MagicLeap". -Aaron Lee of The iluma Agency.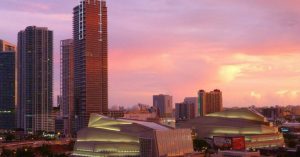 How will the community welcome Amazon HQ2?
"Not with a parade, but with an unforgettable beach party. Seriously though, there is a unified and aligned vision across three counties and more than 9 million residents who are ready to embrace and support Amazon. We are also a perfect region for Amazon to test new innovations and reach a global audience, not just a domestic one. Our businesses, residents, organizations and local governments have spent years investing in ourselves to prepare for such an opportunity". -Aaron Lee of The iluma Agency.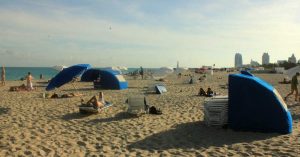 Do you support the major's proposal? Why, or why not?
"Absolutely. As a business owner and South Florida resident for nearly 4 decades, I have the shared opinion that our area has more of a branding problem for enterprise business, versus a lack of opportunity and infrastructure. We have been ready for Amazon HQ2 since before it was an idea". -Aaron Lee of The iluma Agency.
Besides financial incentives, what does your city offer?
"South Florida offers a diverse metropolitan culture that combines international influences with a rich history of hard working, but equally fun loving people. We thrive on our diversity and it's a community that celebrates living. From the arts, sports, entertainment and of course the fabulous weather and beaches, there's no other part of America like it". -Aaron Lee of The iluma Agency.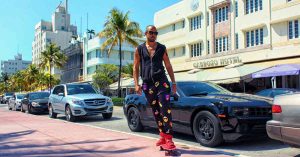 What is in your city that isn't found anywhere else?
"I'd have to say that the rich diversity of our people has helped build a community that reflects the global world we live in today. It's a region that also reflects the nature of Amazon's vision and scale as well. We are a city of the world, built by people who have come together from all around it, sharing their culture and experiences to create something truly unique". -Aaron Lee of The iluma Agency.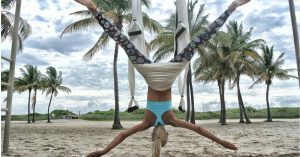 If you are an agency from South Florida, and wish to contribute, please fill out this form here: https://ownersmag.com/need-talk-marketing-pr-agencies-amazon/
*Sponsored by Penji*