Holiday Marketing Tips to Maximize Sales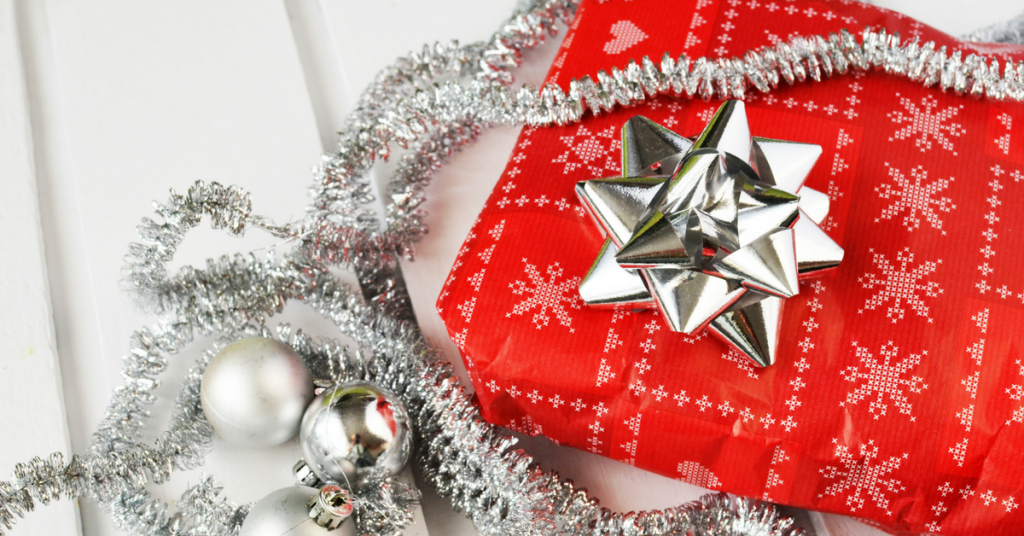 The holiday season is here, and everyone is getting ready to fill their shopping carts with goodies. This is a great opportunity for business owners to increase their revenue. Entrepreneurs should start planning early to make the most of this excellent occasion. You need to have some definite strategies to attract more customers. Maximize profits this holiday season by following these expert tips.
Customer Expectations
Try to get a hint about customers' expectations this season. Extensive research on the latest trends is vital to increase the sales. A consumer always wants a seamless experience from the retailer. You should balance the marketing and operations of the business to provide your customers with unmatched service. Creativity is the key to winning the customer's heart. Promote your products while keeping in mind the trends of the season.
Limited edition offers
Try to market some limited-edition products this holiday season. Promote these products in a creative way to catch the interest of the customers. Get some attractive posters for your store and give some suggestions specific to the holiday season. You should keep some brochures ready for the shoppers and also promote your limited edition products on social media. If they know about the offers in advance, the chances are high that your products would be sold quickly.
Better promotion
Let your customers know about your holiday season offers and repeat them frequently. However, make sure that these promotions are interesting and not annoying. Repeating the same thing a number of times may reduce the interest levels of your potential customers. Send direct mailers or holiday cards to your loyal customers and make them feel special. Your special promotion plan can include a sneak peak of the new products launched, extended return policy, free shipping, and complimentary gift wrapping services. You can also include gift cards with every purchase. The customers can use the gift cards when they visit your store again.
Use social media
Social media is one of the smartest ways to promote your upcoming holiday deals. Let your customers know about the products and offers through multiple social media platforms. Develop special holiday themes for your Facebook or Instagram page or website. Share the news of 'back in stock' best sellers. The idea is to engage your target audience and catch their imagination.
Hire more staff
For brick and mortar shops, if the sales go up suddenly, you need more staff to handle your customers effectively. Customers always expect unmatched service from the retailers. So, hire some trainees for the holiday season. Before the holiday sale starts in your store, strategize how much pressure your existing staff can handle. If you have an online store, you should keep the shipping time consistent and ensure there are no delays. If you cannot deliver your products on time, your customers would definitely migrate to your competitor's site.
Loyalty Program
Promote an exciting loyalty program as a part of your holiday sales promotion. Price-sensitive shoppers buy some products from your store only during the peak season, and they never come back again. Add some holiday shopper's points to the loyalty cards. The customers will be tempted to return to spend those points and will drive sales.
Community Service
It is an excellent way to earn the respect of your customers. You can organize a charitable event or sponsor the prizes for a friendly competition. You can also raise money for a social cause or arrange a scholarship for a local talent. When you cannot make generous donations, these small gestures from your venture can create a positive vibe in the customers' minds.
2020 Cyber Week Deals for Businesses and Entrepreneurs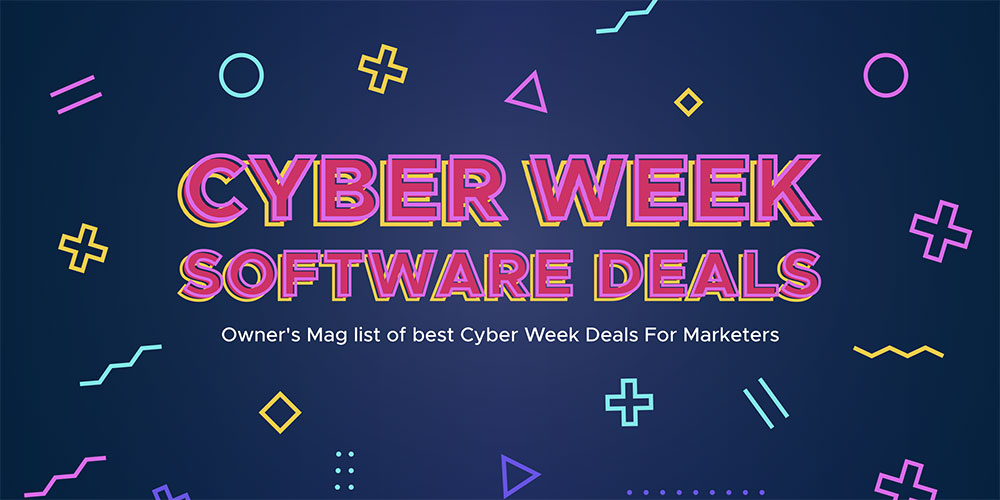 Are you looking for the best deals for Black Friday and Cyber Monday? We understand 2020 has been quite the rollercoaster. So, we compiled a list of Cyber Week deals specifically for growing your business. Here is the ultimate list of marketing, sales, lead gen, and SaaS tools you don't want to miss.
*Bookmark and revisit this page for updated Black Friday and Cyber Monday promotions.
Analytics
Business Development
Design
Email
Finance
Marketing and Social Media
Project Management
Web Development
How To Make Customers Love Your Brand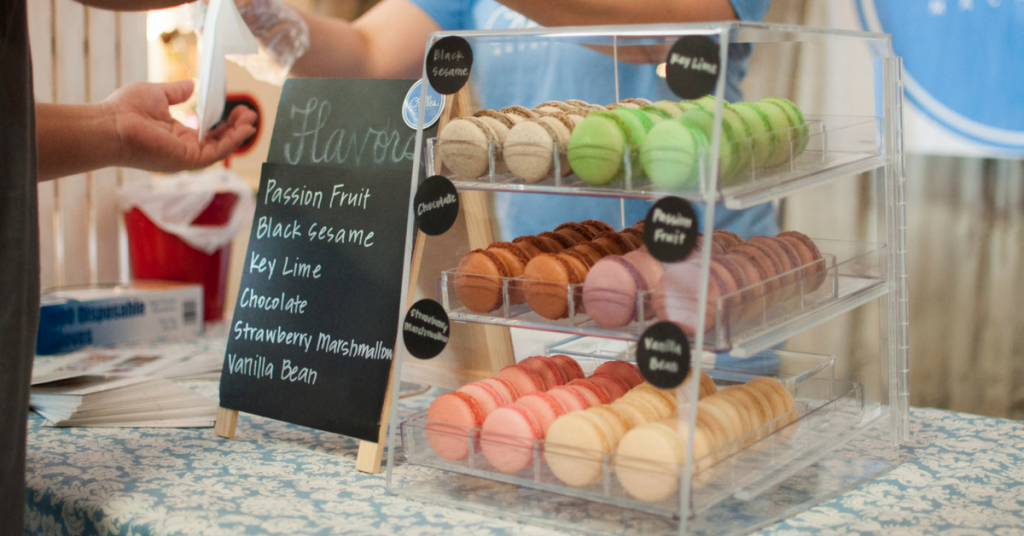 Why do customers prefer one brand over the other? Brand loyalty is not a mental act but an emotional one. This is because customers have an emotional relationship to the brands they prefer. The challenge for many brands is how to get customers emotionally invested and to keep the connection going. Here are some ways you can make customers love your brand.
Personality
Give your brand a personality. How do you want customers to feel? What message do you want to convey? Determine the tone of your brand and be consistent in maintaining this tone. Marcus Tober from Searchmetrics suggests that entrepreneurs give their brands a personality many people can relate to so that they can find it easy to connect and establish a level of trust.
High Quality
Brands that consistently maintain high quality are very trustworthy. When your brand is reliable and consistent, customers become loyal. If you let a customer down, they don't forget. What's worse, they might even tell their friends.
Make Customers Feel Unique
Customers like to feel that they are special. They don't want to become just another number in your spreadsheet. Reward customers with little extras like personalized customer care. This way they will remember the experience and know that you are dedicated to them.
Develop Excitement
Hype can develop excitement over your brand and products. Building excitement can get people talking about you. Apple for example is very good in building excitement over the launch of their iPhones every time a new model comes along. The result is usually long lines from customers who want to be one of the first few people to buy the model or a pre-ordering frenzy online.
Exclusive Events and Parties
One way to reward loyal customers and maintaining the emotional relationship with them is to reward them with exclusive events and parties. Event marketing is a great way to make customers feel special. When they feel that they are receiving special attention and gaining access, they feel special and it forges a deeper connection.
Special Incentives
Consider how to make your products and services more special. This is not only so that you can survive a competitive marketplace where everybody wants to be innovative but also so that you can maintain a competitive edge. Think of ways how to improve your product or how you can make an entirely new and more superior product. New improvements will give customers reasons to love you more.
Deliver Value
Make sure your brand speaks of matters that concern your customers. Customers want to see how you can enhance their lives because if you can't, they don't have a reason to be loyal to you. Show them that you can deliver value by staying loyal to your brand.
Connect With Social Media
One of the ways you can connect with customers is by engaging them through social media and blogs. Connecting with them through these platforms give your brand a more human persona and they will be able to relate more easily to you. Create social media accounts not only for updates but also so that your customers can reach you more easily. Give them information they can use through blogs and answer questions and comments to develop a relationship with them.
Real-Time Customer Support
People today are used to everything becoming "instant". They are impatient and want everything on demand. Providing real-time customer support is a great way to retain customer loyalty and increase satisfaction.
Encourage Feedback
Getting feedback from customers is a great way to boost customer loyalty. When customers feel that they have a say in how to improve your product or service, they feel that they are valued. When they have input, they will feel important. Encourage feedback from customers and learn from it.
Exceed Expectations
Don't be satisfied and go the extra mile to exceed customer expectations. This is a great opportunity to tell customers that you value them. According to a study by the Rockefeller Corporation, 68% of customers leave because they feel unvalued. Exceeding customer expectations means that you are appreciating customers and the business they bring.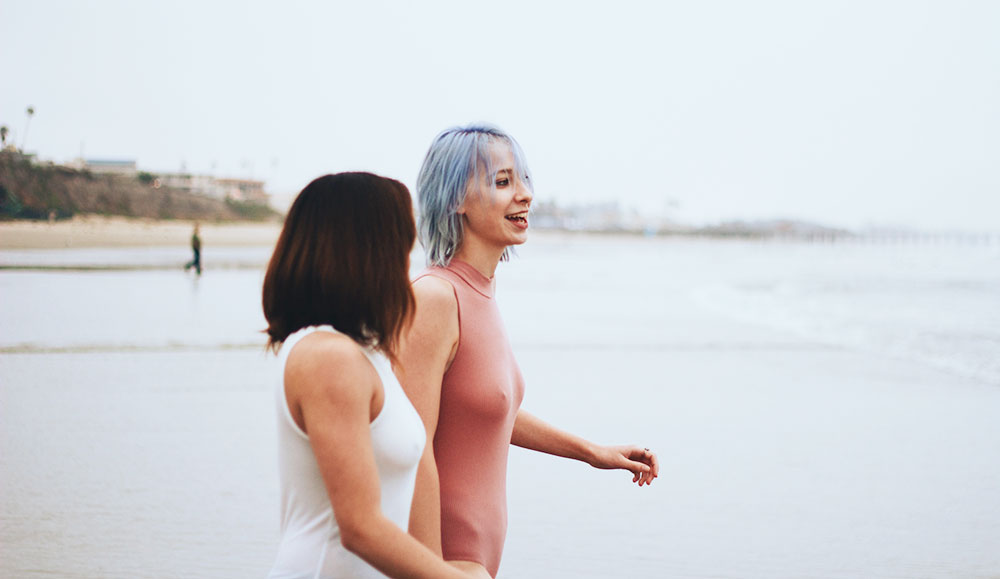 Do you know how to ask for a favor? Asking for a favor might be hard especially if you're the independent type. Like it or not, we need to ask favors now and then if we want to succeed. Favors have varying degrees from the very easy: "please come to the conference call tomorrow" to the onerous "please introduce me to your contact at Apple". Lucky for you, people like doing favors. Studies show that people comply with requests to avoid awkwardness and it also suggests that favors are less of a burden than we think.
But regardless of studies, asking for favors can still feel strange. Therefore being deliberate in the way you ask a favor can make a big difference in the outcome. When asking for a favor, remember the following:
Set the stage: "I need to ask a favor"
Provide reason
Provide means of escape
The phrase, "I need to ask a favor" is a very powerful verbal contract. It also implies reciprocity. If you help me now, you can ask a favor from me in the future. This two way relationship of give and take acknowledges that the favor is not totally one-sided. But aside from this, it also makes the other switch gears into receiving mode. This will give your friend time to have an "uh-oh" or "happy to do so" moment. Consider these:
"Friend, can you cover my shift tonight? I'm not going to make it due to an emergency" or
"Friend, I have a favor to ask. Is it possible for you to cover my shift tonight? I have an emergency".
In the first scenario, the friend is off guard and might feel that he has to do the favor. In the second scenario, setting up the stage to ask the favor gives your friend a second or two to decline or accept the favor.
The Reason
According to Robert Cialdini's book, Influence; giving a reason to your favor increases the chances of a positive response. If you know how to ask for a favor be sure you're providing a reason makes people react positively even if the reason is makes no sense to the request. People like to know that they are being asked something. If you're asking a millennial for a favor, consider reading this article  about 5 things you need to know about Millennials. It'll give some insights on what makes millennials tick.
The Escape Clause
When learning how to ask for a favor, it's good to keep in mind an Escape Clause. People are inherently good especially when they are asked to comply with a request. This is because giving is better than receiving. However, when you ask a favor your goal is two-fold: getting what you want and making the giver feel good about helping. The best way to do this is to provide and escape clause so that your friend can graciously decline in the event that they cannot do you the favor. Remember you are giving them the choice to comply. You are not commanding them.
Good Escape Clauses Include:
"I understand if you can't help. But I thought I'd ask".
"I understand if you can't come because you're busy".
"I would like an introduction to your friend from Apple but I understand if it makes you uncomfortable".
Friends and colleagues cannot always come through when you ask them a favor due to a variety of reasons. However, you can always ask them favors with grace and gratitude so that you maximize your chances of getting what you want. Hopefully you will be able to pay back the favor once they ask something from you.