How To Attract More Clients On LinkedIn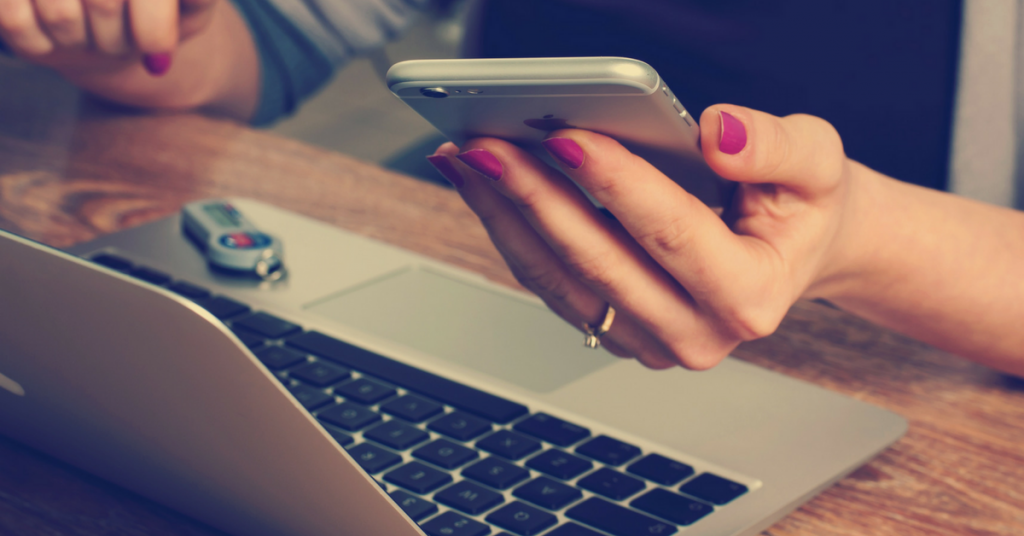 LinkedIn has over 500 million members in over 200 countries. It is the social media hub for everything professional. But this popularity has a drawback. You can fall easily between the cracks and fail to get noticed. However, there are strategies that can help you stand out and attract more clients. Check these out.
Niche
According to LinkedIn, 2 people sign up every minute. Professionals like the social network because it can help them build a network, find jobs or learn more things about their industry. With so many people on LinkedIn, it can be hard to shine through to your target market. To get over this hurdle, focus on a niche that is specific to your industry or product. Concentrating your efforts there will enable you to become a big fish in a small pond. By becoming an expert on your product or industry, people will look to you for advice. Once you become an authoritative figure, you have credibility and so does your product.
Easy to Find
Don't get lost in the crowd and stay easy to find by optimizing your profile with keywords clients might use. To do this, add strong keywords to your title and summary so that your profile shows higher up in search results. Remember that you only search for people within your network. To really become easy to find, you need to expand your network to attract more clients. The broader your network, the broader your reach and the more searches you show up in.
Strategic Alliances
You also want to build a stronger relationship with key people in your industry. These people will have a bigger network than you and becoming included in that network can broaden your reach.You can also find professionals who have the same target market as you. Don't offer the same product or service as they do. Consider offering a reciprocal relationship with them to generate referrals for each of you.These processes will boost your credibility and help to shorten the sales cycle with clients.
Keep It Professional
Making your LinkedIn profile look professional is one of the best ways clients will trust you and to help build your credibility. Include a professional headshot and a copy of your resume without spelling errors. If possible, fill out every section of the profile. To attract more clients, everything should look businesslike because LinkedIn is different from other social networks. It is a place where professionals connect and your profile should reflect that.
Use Tools
Don't be afraid to use different tools to make it easy for you to find prospective clients. Tools like the LinkedIn Connection Revealer allow users to become more connected and more visible. It allows you to know how many 1st level connections people in your network. It can also be used to network with users that have bigger networks so that you can leverage their platform to promote your product. It is a free plugin for the Google Chrome browser.Other nifty tools you can try include Rapportive for Gmail users that allow you to send out invites without leaving your Gmail inbox. It also taps into your Gmail inbox to pull up anything LinkedIn related like Twitter handles or Skype accounts.

LinkedIn is one of the places in the internet to generate business for your company. We hope that these tips will help you attract more clients on this social media platform.
6 Ways to Build Your Online Presence and Increase Sales in the Process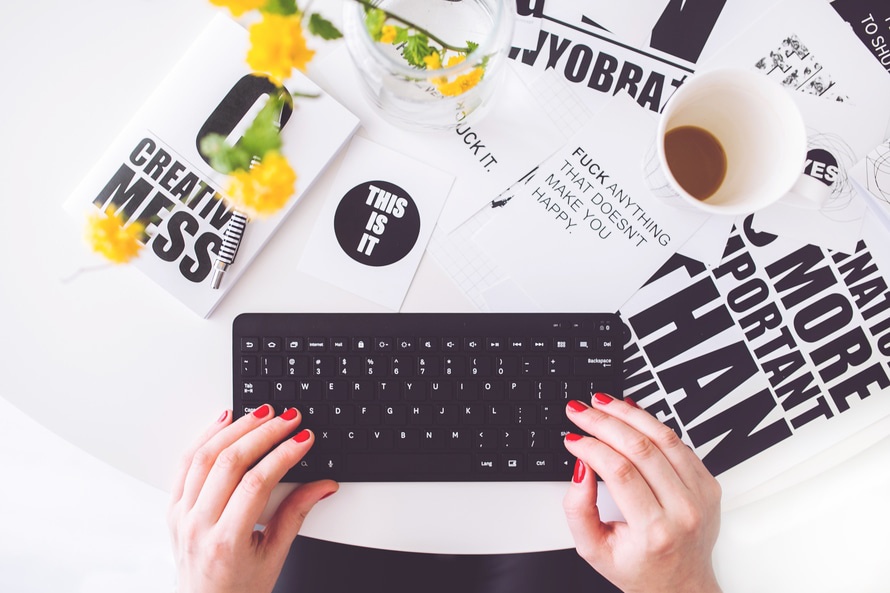 If utilized properly, the internet has the power to increase your sales no matter the size of your business. This is because the internet has the power to reach a large scope of audience 24/7. Most people rely heavily on social media to increase their online presence with the hopes of increasing sales. Many people hesitate with online marketing thinking that it is expensive especially for small businesses. There is also the issue of competition in the internet which is fiercer compared to competition in the real world.However, if you really want to build your online presence and use it to boost your sales, there are ways of doing so. Here are 5 easy ways of building your online presence and increasing your sales.
Interact on Social Media
Social media is a flexible platform and ideal for small businesses to make their presence known. The key to having a successful social media presence is interacting with your followers on a regular preferably daily basis. If you don't have time to monitor social media activities daily, assign an employee to do this for you.Interaction is important because customers want to feel important and appreciate it when their feelings and concerns are heard and addressed. Having a Facebook or Twitter presence has a big impact on customer loyalty. Aside from this, you can gain insight from your relationship with customers on social media.
Claim Your Online Real Estate
To increase your presence and boost sales, boost your brand presence by claiming your online real estate. Get on Google Maps, Google My Business, Foursquare, Yelp, create profiles in social media accounts like Instagram, Pinterest, Tumblr, Google+, Youtube and the like. This will help boost your SEO rankings too while giving your brand recognition.While you're at it, get reviews and testimonials. Pick good review sites such as Yelp, Facebook and Google My Business not only for brand recognition but also to boost your credibility as a business.
Invest In Paid Social Media Marketing
Paid advertising on social media can be a cost-effective way to get brand recognition and boost sales. One of the best reasons to invest in paid social media advertising is its ability to target a specific set of audience and analyze how effective it is in doing so. When you advertise on Facebook for example, it will ask you how much you are willing to pay per click every 1,000 impressions and give you feedback on how each impression converts into leads and sales.You can think of paid advertisements as giant billboards and TV adverts. By advertising on social media you are building an online presence by focusing your campaign on impressions instead of clicks and follows.
Invest in Paid Search Engine such as Google
One of the most powerful tool a website owner has for boosting sales is paid search engine advertising because it clearly states your customer's intention. When a customer searches for something on search engines, he or she is giving a clear signal of their needs and desires. Google for example, allows users to set keywords, choose specific categories and demographics ad location so that your target audience is narrowed down and you get results that is relevant to your content and promotion.
On-Site Blogging
Provide thought leadership for your customers and readers by writing a blog on your website. This can serve two purposes: you can boost your SEO content by causing your website to appear organically on search results page and blogs that show thought leadership for your industry gives customers and prospective customers a reason to trust you, making you and your business more credible and authoritative. These efforts will increase your SERPs rankings which can lead to a boost in leads and sales.Your blog should encourage customers and readers to contact you to discuss matters further. There are also some people who are just looking for advice instead of a purchase. If you give them expert advice, they are more likely to buy from you.
Participate In Industry Forums
As with blogs, participating in industry forums will make you more credible and authoritative in the eyes of your customers and prospective customers. The more credibility and authority you have, the more customers are likely to trust you. Forums are a great venue to build credibility and reputation and lots of forums allow signature links with your website or social media profiles embedded.However, it is good to remember that it is not about bombarding these forums with your offers and promotions. It is about adding value, building a credible online presence and establishing yourself or your business as an expert in your field or industry. If you get this right, sales will not be far behind.
How To Get Online Reviews For Your Business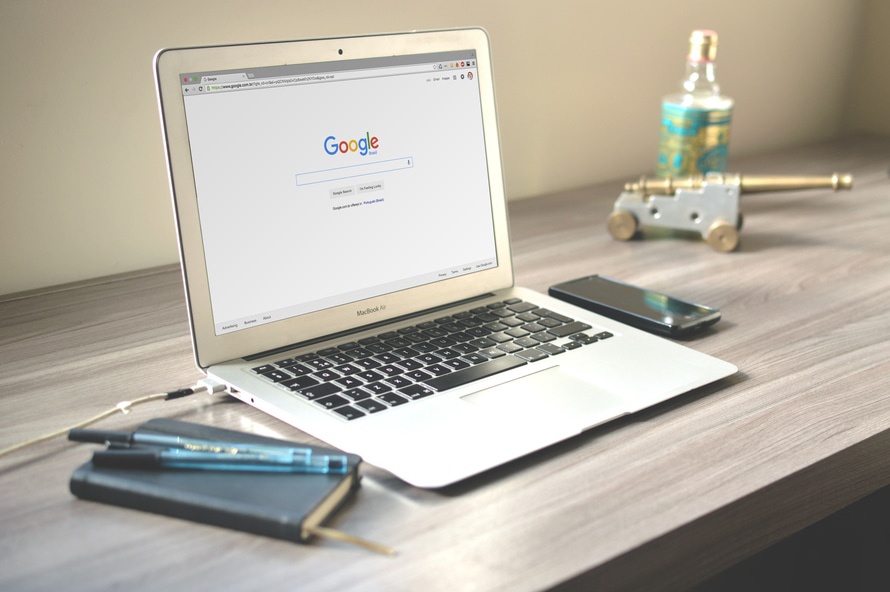 The minute you ask your client to review your business, there is a strong chance that the person will claim that they know how to write a review, but that fact of the matter is it's difficult. Asking your customers to review your business is easy in theory. As soon as your client sits down to their computer, they will either:
Forget about the review entirely
Not remember which websites to submit a review to
Be confused as to how to write the reviews
We want to give you a few tips on how to get more reviews for your business. Here is a clear cut strategy that you can "copy and paste" and send it directly to your clients to make it even easier to submit that precious review.
Build Reviewing Into Your Sales Process
If you want to get serious about your reviews, build online reviews into your sales process. Take a look at your sales process and find a way to add online reviewing to help your online footprint. The strategy does not have to be invasive. We found that customers do not have a problem writing the reviews and testimonials, but are confused about how to write them. Using template emails is a great way to get your customers an easier time to write the reviews you're looking for. Here is a template that has an 80% success rate that you can send to your clients.Hi [CLIENT NAME],Thank you for being a loyal customer to (BUSINESS NAME) thus far. We are excited about growing our relationship. At (BUSINESS NAME), we take your feedback seriously. So, we would like to ask a quick favor.We would appreciate it if you could take a few minutes out of your day to post a positive review on our Google business page. This will help us spread the word about our services online.If you have never posted a review on Google (ADD OTHER REVIEW SITE) or may be unsure of how to do it, here is how:(COPY INSTRUCTIONS)Thanks again for your business and we appreciate you taking the time to do this. Your time means the world to us.
PS: This Google review process works best on a desktop computer at the moment
It Helps Your SEO
As you know, more people are searching on their smart phones than ever before. We Google things like "Insurance Company in ______" or "Design Company" and expect to see the results that are local to that search.Google has stated that reviews are a factor in ranking a business locally. To learn more about this, our friends over at YOTPO have written a detailed article about the
SEO Benefits of Reviews
. By getting more reviews throughout these channels, it can assure your business the opportunity to rank higher on Google. Of course, there are other factors in ranking, but this is a great start.
Give an Incentive
If you're building the online reviewing process into your sales process, this could be a great way to bring your customers back. Loyalty is everything if you're a small business. Add incentives like:
Discounts
Swag items
Consultation Hours
Design
Coffee
Food (Because who doesn't like food)
Toys
And if you're trying to WOW me personally, I'd like a drone. 🙂
Don't Let Your Employees Leave a Review While Working 
In theory, this may seem to be the easiest way to expand your review count. Have a staff meeting and tell all of your employees to write awesome reviews about the business. Sounds great right? WRONG. See, Google and other websites throughout the internet are smart. They track your IP address, which basically means that they know where you are, when you post, and how you're posting. If the review website sees a considerable amount of reviews from an area directly related to that business' location, they may either ban your account or delete the reviews themselves.Save yourself the hassle and DO NOT ask your employees to review your business in the office. Outside the office, on the other hand, is a different story. Our rule of thumb is to let it happen organically. There is much to be said about a business that is able to grow naturally. Let your customers do the talking on major sites like Google, Bing, Yahoo, Facebook, etc. If you want your employees to review your business, we have something for you.
Online Review Sites
Google Business
Go on Google Maps
Search for the business on Google Maps
Click the name of the business you would like to leave your review on
Look at the business name on the left hand side
Scroll down until you see the words "Write a Review"
Write an awesome review about the business
Submit
Facebook
Log onto Facebook
Search for The business name
Click on the Business page and look on the left side under the logo
Click Reviews
Click the star you'd like to give the company and wait for the popup to appear
Write review and hit submit
Yelp
Go to Yelp.com
Type the name of the business on the top search bar
On the top of the listing, there is a red button that says "Write a Review"
Complete the review process after clicking on the red button
Angie's List
For Members
Go onto Angie's List Website
Search for the business
Once you search for the business, there will be an option in the middle that will allow you to write the review
One you click on the review, it will need to be submitted to the Angie's List team for review.
For Non-Members
There is a specific page that you have to go to, to submit the review. You can find this at this non-member review here.
Glassdoor
Search Business on the top of website
Find business and in the middle of the page, there is a blue button that says "Add a Review"
Submit review and be sure to be as detailed as possible upon submitting the review.
Better Business Bureau
Search for business by location
On the left hand side, click "Submit a Customer Review"
Write review by filling out a lengthy form
Accept the terms and agreements
Submit Review
Amazon
After you receive your product, you will have an opportunity to submit your review. The process is simple. Be sure to check your email after your purchase has arrived
You can also submit the review after you received your purchase upon logging into your Amazing account
6 Reasons Why You Need A New Business Website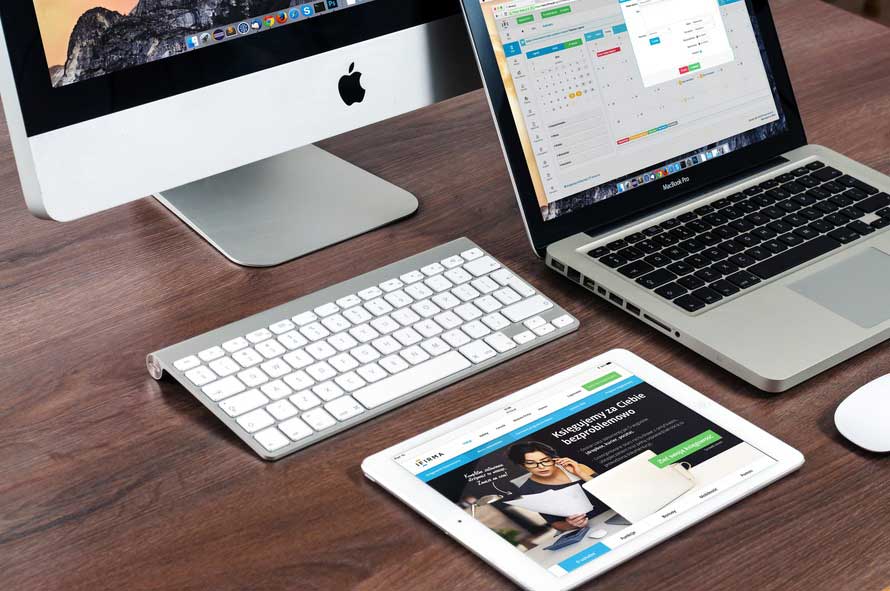 6 Reasons Why You Need A New Business Website. Websites are very important for businesses because it can provide your business credibility and gives instant access to your potential customers. If you've had your website for a while now, you probably know your way around the block. But managing a business website is not just about putting content and delivering orders. It is also about monitoring the on goings and activities of your visitors. If you feel like you're sales are slipping or if conversions and leads are lagging, it might be time to upgrade or get a new website. Here are reasons to do so.
No Links To Social Media Sites
Here's the first reason why you'll likely need a new business website. According to statistics over 78% of Americans are connected to social media networks. These people share, like and follow not only people they know but also businesses they like or want to know about. If you're business has no social media presence or if your website has no buttons to link you, then you're missing a lot.An integral part of sales is prospecting and establishing relationships. Social media is a good tool for these activities. Having a presence on Twitter, Facebook or Pinterest does not only make you accessible, it also makes it easy for you to become close to your target market. If people share your posts, it can reach potential clients and lead to conversions. It is also a good venue to launch new products and awareness for your brand.
Not Mobile Friendly
According to reports 4 out of 5 consumers use their smartphones to shop. If you're site is not mobile friendly you are losing a lot of potential customers. Mobile friendly websites are different from your typical websites because the mobile friendly version is smaller, more compact and usually loads faster. If you've ever tried loading a webpage on a browser on your phone, you know what we mean. Text is smaller and it takes forever to scroll sideways or down, not to mention that the buttons look positively tiny, trying to click them is a nightmare.New business websites are making sure that their sites are mobile friendly because more and more people access the internet through their phones. This is where they do their shopping, book tickets, check reviews or go on social media. Mobile friendly sites are more readable, easier to navigate, have concise text and load quickly compared to websites created for desktops.
Not Set Up To Convert
When a guest lands in our website you want to take them by the hand and give them a tour so that they can look around. You will want to show them videos, products, services and let them get to know your brand just like you would if they entered your brick and mortar store. If your website does not invite them to look around or give them opportunities to explore or interact, you might be losing visitors and missing opportunities to convert their visits into leads or sales.Your new business website should not just be an online brochure. It should also be user friendly and inviting to the visitor. Look at your home page; are there opportunities where you can get them to sign-up for a news letter? Do you have a call to action button? Do you have a button to click for new products or service?
Loads Slowly
Page loading time is an important metric when you have a website. It is also important to the user's experience. According to statistics, slow loading pages are one of the top reasons for high bounce rates In fact, 47% of users expect a website to load in 2 seconds and 40% abandon the site if it does not load in 3 seconds. Every page load delay of 100 milliseconds has a 1 percent decrease in conversion. 44% of shoppers will tell their friends about a bad online shopping experience.These are surprising statistics, but what can you expect in the competitive world of the internet? If somebody can do it better, then why wait for your site to load?
No Visual Appeal
When people go to your website, they see it as a reflection of your company or business. If it has lots of relevant information, looks professionally put together then they will view your website and organization as credible and authoritative. If your website looks outdated, has poor structure or bad design then they might make negative assumptions about your company and business. Your website should highlight your product or services with a harmonious and consistent layout.
Outdated SEO
If you notice a slip in your search engine rankings, it could be because of outdated
SEO
. Search engines like updated content and reward websites that provide fresh content with high rankings. This is because they want to provide users with the most relevant and updated results. If your old website still has the same content as it did 5 years ago, search engine crawlers might stop indexing it because it will think that this content is outdated.The world of web development is always changing. If your business website is more than 3 years old, it might be time to get a new website or an update. There are many new options, integrations, widgets, apps, coding, language and many more. These upgrades can make your website more user-friendly or more appealing to your visitors.