Preparing For Sales Calls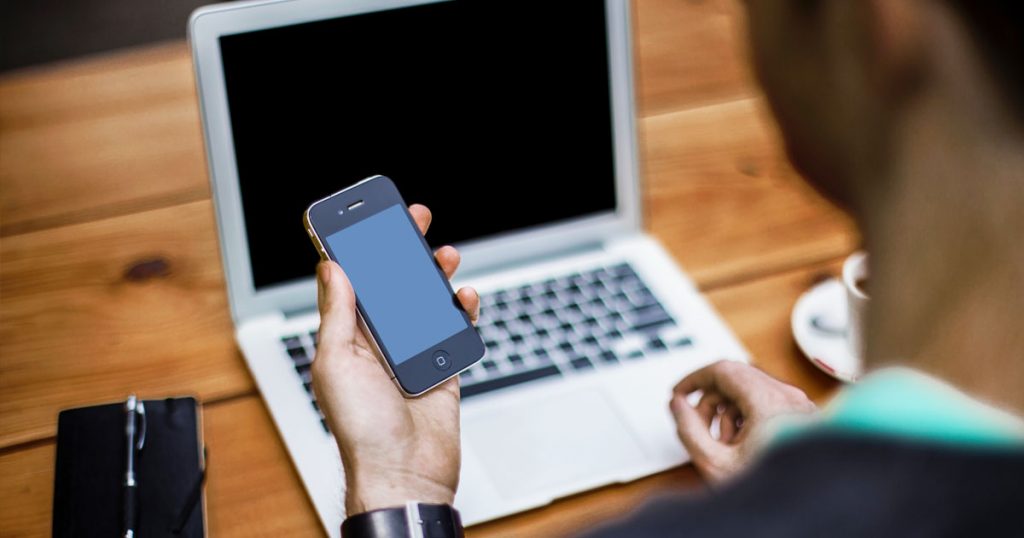 Preparing for sales calls. This fear of sales calls usually stem from being rejected. Nobody likes to hear a no, even if you're trained to handle this kind of job. If you're brave enough to put yourself in a position of being rejected, you will find long-term rewards, especially if you are prepared for the job. Here are some points to consider when preparing for a sales calls.
Personal Greeting
When calling a potential client, be different and come up with a personal greeting. There are agents that simply say "hello" and dive down to their speech. If you're the client, calls like these are annoying. To avoid offending a potential client, be courteous and greet them professionally. Start your call by saying "Good morning Mrs. Smith" to set the tone and keep your customers at ease.
Introduce Yourself
When making sales calls do not forget to introduce yourself before launching into your spiel. Do not go into details yet. Mentioning what your company does immediately will give clients opportunity to decline your services. They might say that they are happy with so and so company, and you will not have a chance to tell them why you could be more beneficial to them.
Say Thank You
Always thank the receiver of your sales calls for talking to you. Express gratitude by saying something like, "Thank you for taking my call. This won't take much of your time and will only take a moment so that you can get back to you busy schedule." Saying thank you shows you know their time is important and recognize they are busy.
Purpose
State the purpose of your sales calls. Remember that you don't want to waste time, because clients are busy like you. The best way to state your purpose is by asking a question. "What if I can tell you that we can cut your expenses to help you double your profit? Would you be interested in learning more?" Questions like these are more likely to get a yes.
 Set Up A Meeting
At this point you are ready to set up a meeting or teleconference, so you can do your presentation. If the receiver is interested, be prepared to do it over the phone.
For a face-to-face meeting, offer them 2 alternatives. For example, say, "Mr. Jones, can I drop by your office at 1:30 this afternoon to discuss this further, or how does tomorrow at 10 am sound?" By giving them alternatives you control the time of the meeting. Do not ask, "When are you free?" This will give them time to stall and you might never get that meeting.
Say Thanks For Time
End the sales calls by thanking them for their time and upcoming appointment. Reconfirm the date and time. Ask for directions if you have to. Give them your contact info with the best time to reach you in case they have something to share.
Follow-up
If your meeting is days away, email a follow-up to confirm date and time. Follow the same if the meeting is tomorrow. Keep your follow-up upbeat and concise.
How To Make Customers Love Your Brand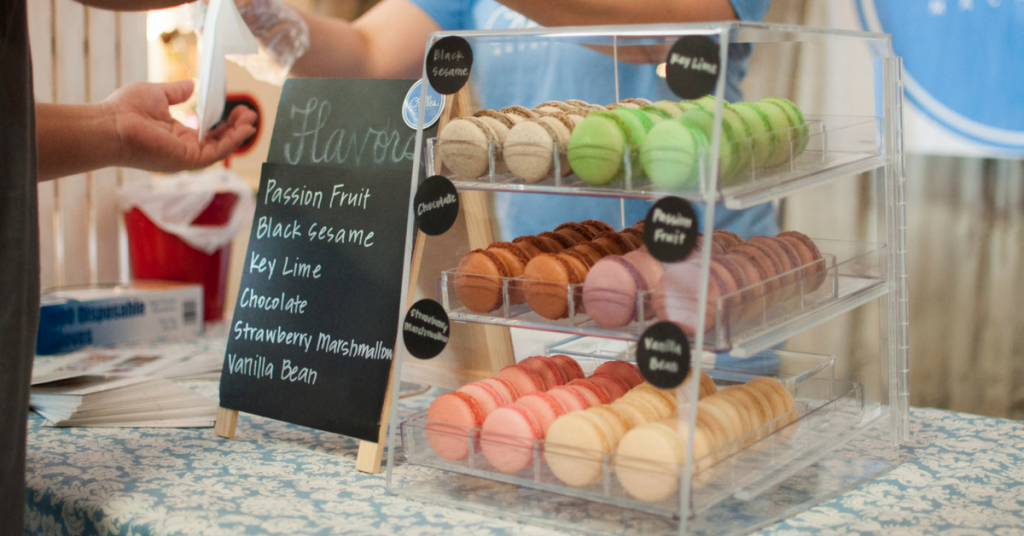 Why do customers prefer one brand over the other? Brand loyalty is not a mental act but an emotional one. This is because customers have an emotional relationship to the brands they prefer. The challenge for many brands is how to get customers emotionally invested and to keep the connection going. Here are some ways you can make customers love your brand.
Personality
Give your brand a personality. How do you want customers to feel? What message do you want to convey? Determine the tone of your brand and be consistent in maintaining this tone. Marcus Tober from Searchmetrics suggests that entrepreneurs give their brands a personality many people can relate to so that they can find it easy to connect and establish a level of trust.
High Quality
Brands that consistently maintain high quality are very trustworthy. When your brand is reliable and consistent, customers become loyal. If you let a customer down, they don't forget. What's worse, they might even tell their friends.
Make Customers Feel Unique
Customers like to feel that they are special. They don't want to become just another number in your spreadsheet. Reward customers with little extras like personalized customer care. This way they will remember the experience and know that you are dedicated to them.
Develop Excitement
Hype can develop excitement over your brand and products. Building excitement can get people talking about you. Apple for example is very good in building excitement over the launch of their iPhones every time a new model comes along. The result is usually long lines from customers who want to be one of the first few people to buy the model or a pre-ordering frenzy online.
Exclusive Events and Parties
One way to reward loyal customers and maintaining the emotional relationship with them is to reward them with exclusive events and parties. Event marketing is a great way to make customers feel special. When they feel that they are receiving special attention and gaining access, they feel special and it forges a deeper connection.
Special Incentives
Consider how to make your products and services more special. This is not only so that you can survive a competitive marketplace where everybody wants to be innovative but also so that you can maintain a competitive edge. Think of ways how to improve your product or how you can make an entirely new and more superior product. New improvements will give customers reasons to love you more.
Deliver Value
Make sure your brand speaks of matters that concern your customers. Customers want to see how you can enhance their lives because if you can't, they don't have a reason to be loyal to you. Show them that you can deliver value by staying loyal to your brand.
Connect With Social Media
One of the ways you can connect with customers is by engaging them through social media and blogs. Connecting with them through these platforms give your brand a more human persona and they will be able to relate more easily to you. Create social media accounts not only for updates but also so that your customers can reach you more easily. Give them information they can use through blogs and answer questions and comments to develop a relationship with them.
Real-Time Customer Support
People today are used to everything becoming "instant". They are impatient and want everything on demand. Providing real-time customer support is a great way to retain customer loyalty and increase satisfaction.
Encourage Feedback
Getting feedback from customers is a great way to boost customer loyalty. When customers feel that they have a say in how to improve your product or service, they feel that they are valued. When they have input, they will feel important. Encourage feedback from customers and learn from it.
Exceed Expectations
Don't be satisfied and go the extra mile to exceed customer expectations. This is a great opportunity to tell customers that you value them. According to a study by the Rockefeller Corporation, 68% of customers leave because they feel unvalued. Exceeding customer expectations means that you are appreciating customers and the business they bring.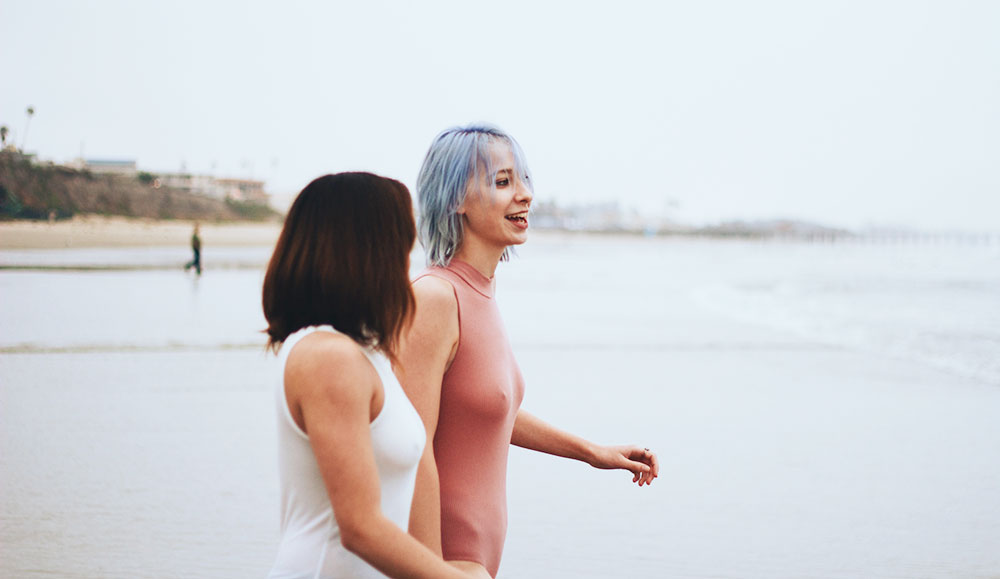 Do you know how to ask for a favor? Asking for a favor might be hard especially if you're the independent type. Like it or not, we need to ask favors now and then if we want to succeed. Favors have varying degrees from the very easy: "please come to the conference call tomorrow" to the onerous "please introduce me to your contact at Apple". Lucky for you, people like doing favors. Studies show that people comply with requests to avoid awkwardness and it also suggests that favors are less of a burden than we think.
But regardless of studies, asking for favors can still feel strange. Therefore being deliberate in the way you ask a favor can make a big difference in the outcome. When asking for a favor, remember the following:
Set the stage: "I need to ask a favor"
Provide reason
Provide means of escape
The phrase, "I need to ask a favor" is a very powerful verbal contract. It also implies reciprocity. If you help me now, you can ask a favor from me in the future. This two way relationship of give and take acknowledges that the favor is not totally one-sided. But aside from this, it also makes the other switch gears into receiving mode. This will give your friend time to have an "uh-oh" or "happy to do so" moment. Consider these:
"Friend, can you cover my shift tonight? I'm not going to make it due to an emergency" or
"Friend, I have a favor to ask. Is it possible for you to cover my shift tonight? I have an emergency".
In the first scenario, the friend is off guard and might feel that he has to do the favor. In the second scenario, setting up the stage to ask the favor gives your friend a second or two to decline or accept the favor.
The Reason
According to Robert Cialdini's book, Influence; giving a reason to your favor increases the chances of a positive response. If you know how to ask for a favor be sure you're providing a reason makes people react positively even if the reason is makes no sense to the request. People like to know that they are being asked something. If you're asking a millennial for a favor, consider reading this article  about 5 things you need to know about Millennials. It'll give some insights on what makes millennials tick.
The Escape Clause
When learning how to ask for a favor, it's good to keep in mind an Escape Clause. People are inherently good especially when they are asked to comply with a request. This is because giving is better than receiving. However, when you ask a favor your goal is two-fold: getting what you want and making the giver feel good about helping. The best way to do this is to provide and escape clause so that your friend can graciously decline in the event that they cannot do you the favor. Remember you are giving them the choice to comply. You are not commanding them.
Good Escape Clauses Include:
"I understand if you can't help. But I thought I'd ask".
"I understand if you can't come because you're busy".
"I would like an introduction to your friend from Apple but I understand if it makes you uncomfortable".
Friends and colleagues cannot always come through when you ask them a favor due to a variety of reasons. However, you can always ask them favors with grace and gratitude so that you maximize your chances of getting what you want. Hopefully you will be able to pay back the favor once they ask something from you.
5 Sales Tactics That's Proven To Work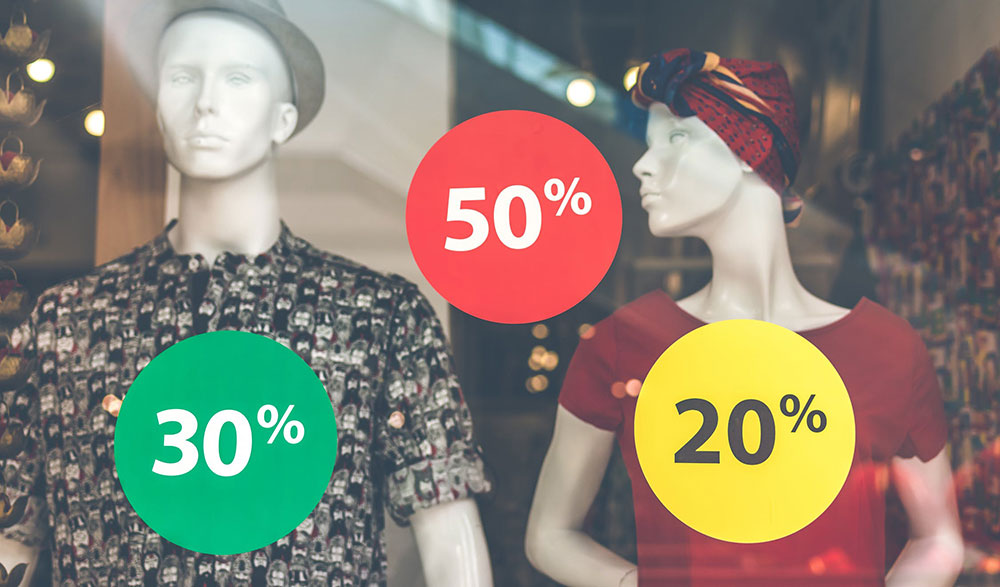 Sales is the oxygen to your business. Without sales, you wouldn't have a business. In order to achieve the next milestones in your business, you need to first achieve your sales goals. And sales' success fluctuates every year, with every season, and with every industry. It's so inconsistent it's hard to keep up with. We get it, sales is difficult. And when push comes to shove, you can always rely on the following 5 sales tactics that's been proven to work since the beginning of time.
Ask Your A Sale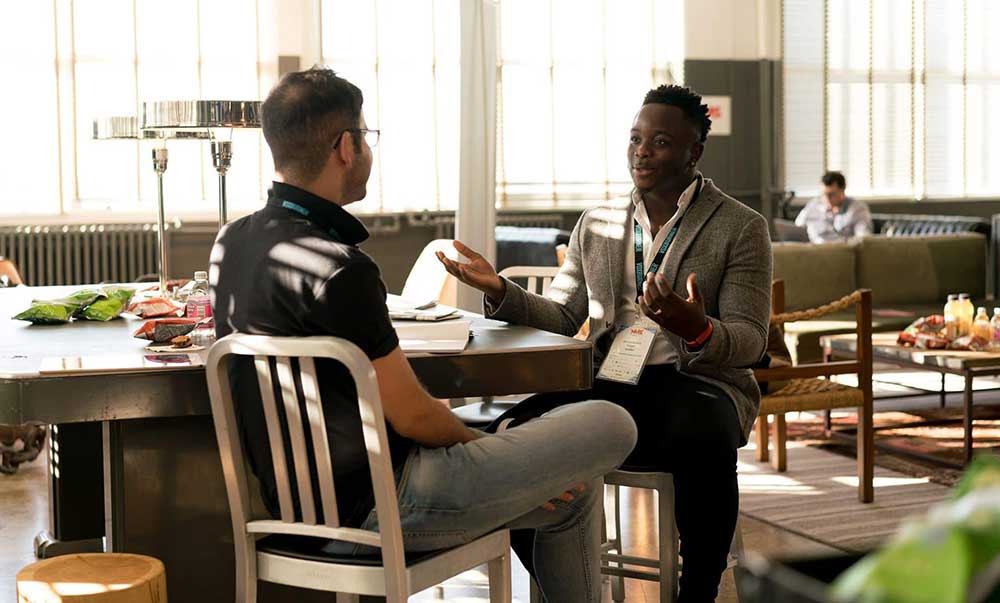 Yes, that's right. The oldest sales trick in the book, literally just ask. Sometimes we're intimidated by rejection or scared of the prospect of being turned down and killing the day. But you have everything you need right now to get started. If you absolutely NEED to get a sale in, no better strategy than to simply begin asking for a sale. Get our your phone and start texting. Log onto Linkedin or social media and begin sending messages. Go through your inbox and setup meetings with old friends or prospects you haven't connected with in a long time. You'll be surprised how well simply asking can work.
Give Something Away For Free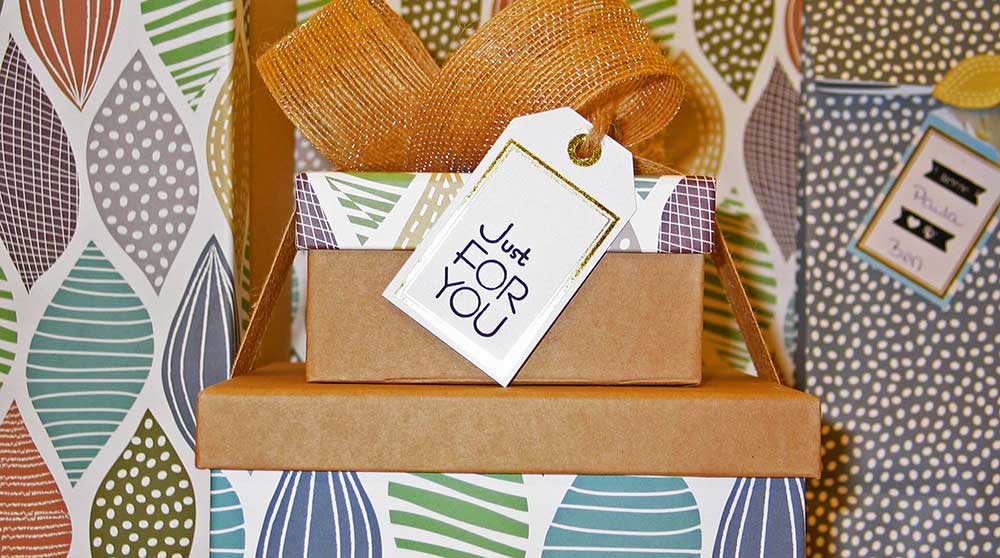 Everyone loves free. Think of something of value you can give away for free that could either get you publicity, leads, or at the very least a backlink to your website. Connecting with other organizations and offering something for free is a great way to bridge mutual connection that otherwise couldn't have happened. But make sure the thing you're giving away actually has value and that you get something in return. You don't need to get a sale in return, but as long as you're receiving something back that makes it worth the investment. Sales is a slow game, and these early investments can pay back big time later.
Sponsor An Event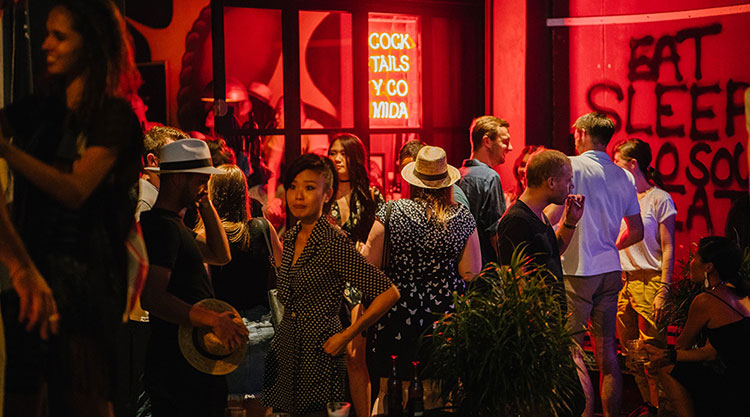 Choose an event that has your target audience and ask to sponsor it. If you're on a low budget, ask if you can offer an in-kind sponsor by trading your service/product (see above). But just having your logo at the event or on their promotional materials simply won't be enough. You need to be at the event and help get your name out there. Make sure you get a table or a spot where attendees can see you and your business. And setup your table up in a way that lets you get people's information to be used for prospecting later. You are there to get more business after all.
Run Online Ads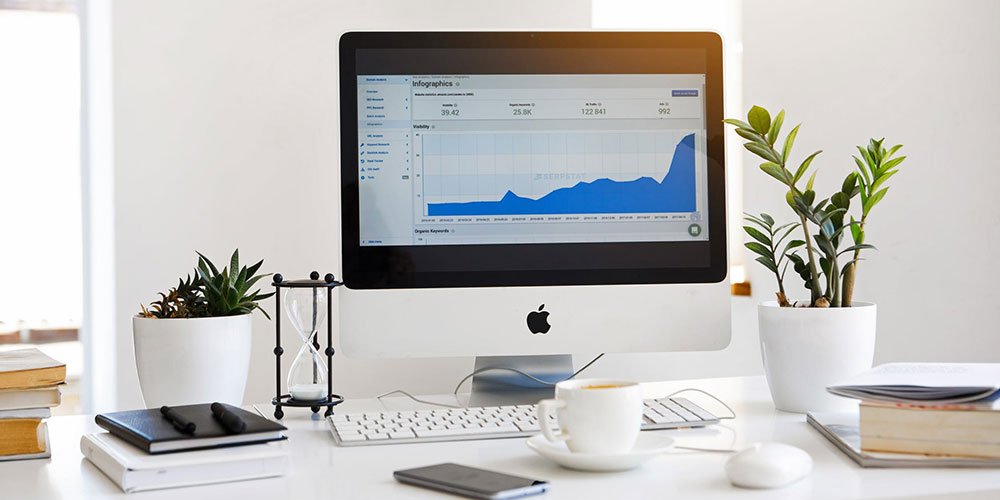 If you have some budget to play around with, run some advertisements on Google or Facebook (or both). Running ads can be expensive and tricky if you don't now what you're doing. You will need the proper copy written along with some appropriate graphics in order to convert better. If you're on a smaller budget and can't afford to hire a graphic designer, we recommend Penji. It's an on-demand graphic design platform that lets you work with a designer and get as much graphic design work as you want done for a flat monthly rate.  When you have your ads completed, make sure to have your entire sales funnel mapped out so you're able to capture leads and ultimately convert them.
Build Strategic Partnerships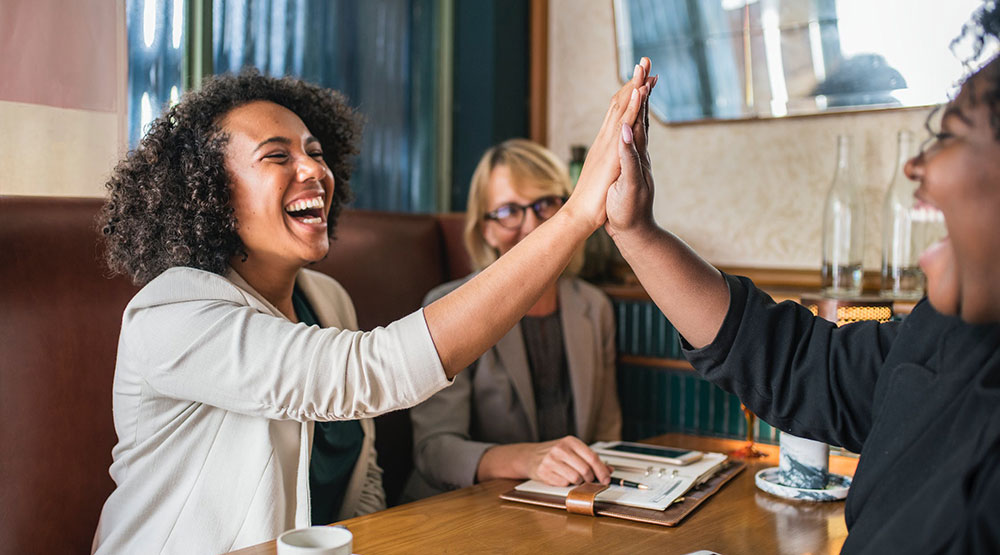 Depending on what your business is, building strategic partnerships can be a great way to introduce your product/service to customers who may already have the need. A partnership should be mutually beneficial, not a one way sales street. Be sure you have something to offer to your partners and that the benefits are mutual between you two. If a customer already trusts that business, they're more likely to trust your business when introduced through the proper channel. It will save time and money from advertising, so long as you have something to offer your partner in return.
These aren't the only strategies that are viable and proven to work. But if you're looking for something to kick you into high gear and get moving, start with these and see where they lead you. Sales and marketing isn't any single action or strategy. You won't succeed if you just try one tactic to get sales. You'll have to experiment and explore all your available options. And just because it doesn't work now or doesn't work during this time of year, doesn't mean it doesn't work. You'll have to factor season into the equation. You can read this article for more information on sales and learn the secret of consistent sales.