Online Shopping Tips this Holiday Season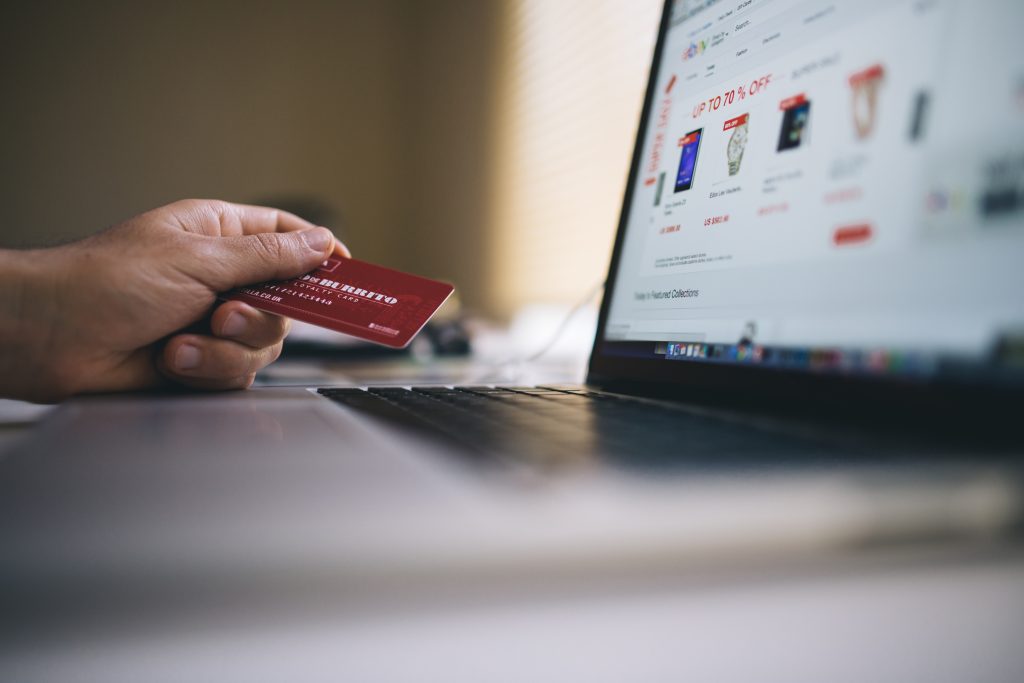 The holiday season is around the corner and there is so much to buy for everyone. Like every other consumer nowadays, if you are also planning to shop a major part of your shopping list online, then follow these tips to make it a hassle-free experience. People nowadays shop from the convenience of their home with the help of their smartphones and tablets throughout the year. And there is no better time to shop online than this holiday season, as most of the sites offer free shipping and many other attractive deals. It also helps you to beat the huge crowd in brick and mortar shops and spend quality time with your near and dear ones. However, as you get tempted by the fantastic online deals, you need to be safe while making the online transactions.
Use your credit card
Using your credit card is a better option than using your debit card for online purchase. If you use your debit card, the money is debited from your account instantly and there is very little chance to get it back if you fall prey to a fraudulent transaction. With your credit card transaction, you can take a step back in case of any disputes. Also, there are special promotional offers by credit card companies in association with various businesses. It is definitely a wise decision to gain from these offers rather than using your debit card.
Always look for trusted retailers
Always try to shop from trusted and renowned retailers as they have better security mechanisms in place to facilitate genuine hassle-free transactions. They also provide better customer service. In case of any complaints, you can ask for a refund. You can also give your credit information to a brand you trust as you go back to these sites frequently. They keep it safe and confidential for you.
Shop only from encrypted sites
Before you visit an online shopping platform, make sure it is a secure site. The latest and updated browsers can help you identify if the sites are secure or not. If the browser shows the prefix 'https', it means the site is encrypted and information you share is secured.  You should never share your credit card details in a non-encrypted or untrusted site.
Strong passwords for safety
If you a frequent online-shopper, try to create a unique password for every shopping site you visit. Most of the retail sites ask you to enter a secure password which is not easy to decode. Your password should be long enough (at least eight characters) and it should preferably be a mix and match of letters and numbers. If you do not use a site any longer, make sure to delete all your personal information shared there.
Secure Network connection
If you want to shop online, try to avoid public Wi-Fi connections. The information you share through these public networks can be hacked easily. Instead, use your workplace internet or home network for shopping.
Avoid the ad links on your email
It is best to avoid the links delivered to your inbox. They can offer lucrative deals, but you never know how your sensitive data can be compromised through these sites. Most of these links are not verified, and they can steal your credit card details.
Check your accounts regularly
If you are a regular online shopper or shopping for the first time this holiday season, check your bank accounts regularly. The chances of hacking increases during the holiday season.  You can also do a quick Google search on recent hacks on any retail site and avoid such sites.
Do not be tempted by too good to be true offers. These are made to the lure the customers to make online transactions so that they can steal confidential data.
How To Become A Morning Person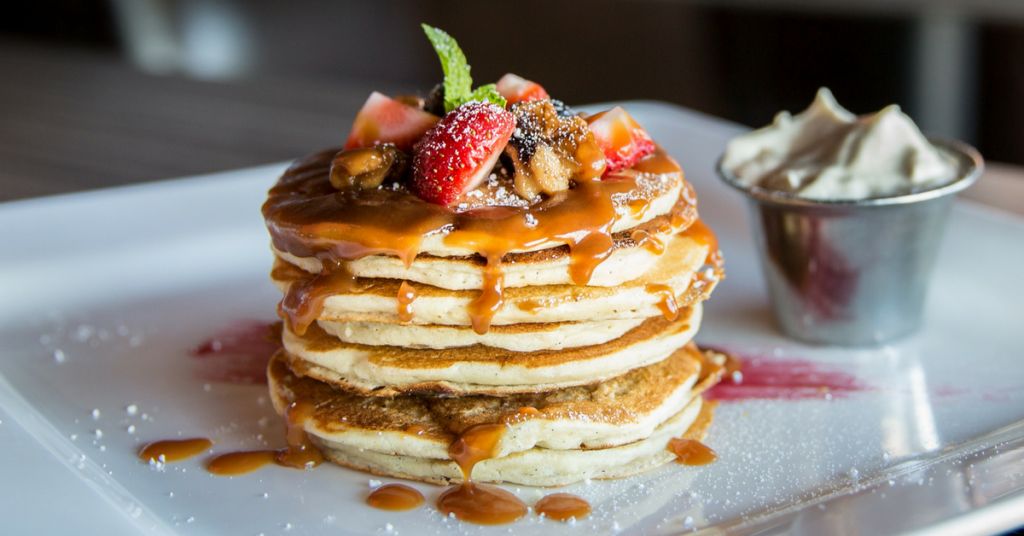 Becoming a morning person seems difficult for most. We are repeatedly hitting the snooze button when it's time to take on the tasks of the day. For most people, this scenario represents the reality of their mornings. Mornings do not have to be miserable, hurried affairs that contribute nothing to our holistic wellbeing. Waking up early and being productive in the morning gives you an edge over 'the other guy' who starts working later in the day. It enables you to get a head start on the day's tasks, and set the rest of your day up for productivity and success. With a few lifestyle and behavioral modifications, you can be well on your way to becoming an early riser.
Eat healthy
Having energy in the morning is connected to diet. Foods high in refined sugars, animal protein, and saturated fats cause insulin to spike and crash in the body. These cycles of high and low insulin take some blame for the post lunch energy crash most people experience. Insulin levels can be held more steady by consuming whole grains, whole fruit, vegetables and nuts and seeds. These foods will keep your energy at a constant level through the day, and will help you feel more energized in the mornings. Additionally, avoiding caffeine in the late afternoon, and sugar before bed will allow you to have better quality sleep.
Exercise regularly
Working up a sweat a few times a week will increase overall energy levels and make getting up early easier. Exercising in nature is particularly beneficial due to its mood boosting potential. One popular exercise routine is high intensity interval training (HIIT). This time saving workout is perfect for busy entrepreneurs. However, the best exercise in one that you can stick with, so if HIIT is not for you, do not worry.
Drink lots of water
Exhaustion often goes hand in hand with dehydration. Contrary to popular belief, you don't have to drink 10 glasses of water a day, but you should drink water when thirsty or tired. Adding fruits to water can add a boost of electrolytes without refined sugars that will help boost energy. However, avoid drinking a lot of water right before bed, because this will disrupt your sleep with frequent bathroom trips during the night.
Keep your room cool
Keeping the thermostat anywhere between 65 and 72 degrees will improve quality of sleep and will make getting up early easier. A cool room facilitates a drop in body temperature, a necessary component to falling asleep.
Set a sleep schedule and stick to it
Determine the ideal hours of sleep you need, your target wakeup time, and then work backwards to determine what time you should go to bed. Going to bed at roughly the same time everyday is essential to becoming a morning person. The average time it takes for people to fall asleep is about 14 minutes, so factor this into your calculation. Sleep cycles on average last 90 minutes and you should aim to wake up between sleep cycles to feel refreshed. Apps like Sleepytime will automatically produce alarms at 90 minute intervals, with 14 minutes added to the time you go to bed to help you determine the ideal time to set your alarm.
Don't hit the snooze button
Hitting the snooze button multiple times in the morning disrupts valuable sleep time, and decreases the quality of your sleep. If you must have a 'snooze' button, set 2 alarms one and a half hours apart coordinated with your sleep cycle. Set one as your 'ambitious' alarm and schedule some task to do during the extra 90 minutes you would receive in the morning. Tasks that require focus are good to complete in the morning to due to minimum distractions from social media and messages. This may be one of the biggest changes you can make to become a morning person.
Avoid starting text conversations near bedtime
The blue light from your electronic device will disrupt your body's internal clock tricking it into believing the sun has come up already and making you feel more awake rather than sleepy. Also, it can be difficult to end a lively text conversation because it can seem impolite, especially if you have an early bedtime set in your sleep schedule that the friend may not respect as much as you do. A better way to catch up with friends is actually talking on the phone since this minimizes the blue light, and makes it easier to end a conversation.
Use white noise
White noise is effective at creating quality sleep because it is calm, repetitive, and boring. It minimizes auditory distractions while asleep. Especially if you live in the city, car horns and other noise distractions can disrupt quality sleep and wake you up several times in the night.
Ultimately becoming a morning person has to do with improving sleep quality, increasing energy levels, and creating consistency with your daily routine. Getting work done in the mornings, and creating good habits will set the rest of your day up for success, and will give you a competitive edge. A habit is formed with approximately 30 days of repetition. Getting up early will be difficult for the first few days, but eventually your body will adapt, and after 30 days it will become effortless.
Why People Give Up On Their Goals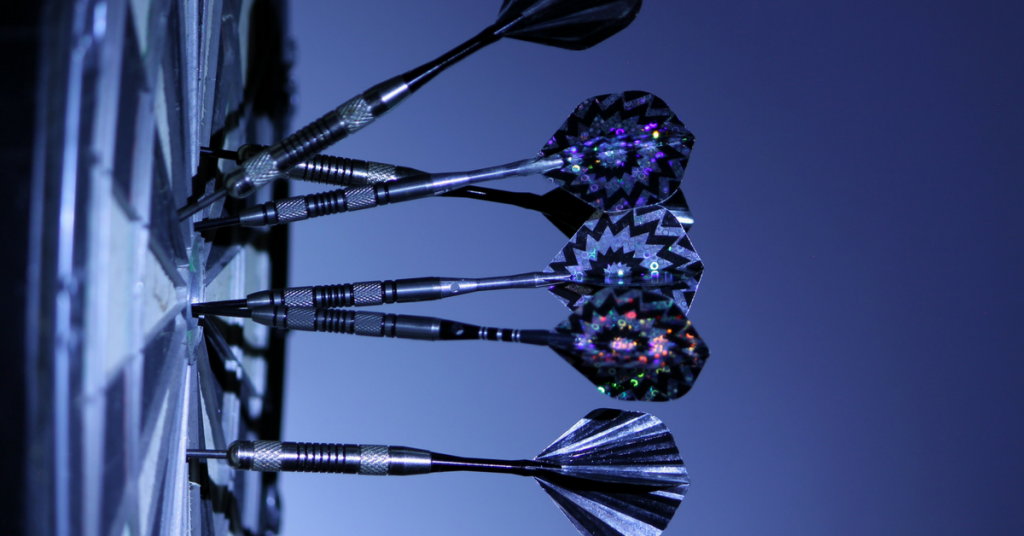 Some people think that success can be achieved overnight. Not only is this false, it's also unrealistic. Goals, no matter how big or small take time to achieve. Even if a person was labeled an "overnight" success, it took time before they were able to pull-off this feat. One of the most common reasons why people give up on their dreams easily is the thinking that success comes instantly. They get discouraged because they the path to success is not straight in clear. Here are other reasons why people give up on their goals too soon.
1. They Want Outcome More Than The Skill
How many people out there speak of how successful they want to be but don't do anything about it. Many people fall in love with the idea of being grand and famous but very few actually do something about it. Famous entrepreneurs put in a lot of hard work not only to learn the necessary skills but also to master it.
2. Personal Sabotage
It is natural to fear rejection. But what do you do when you come across the first stumbling block? In order to reach a goal, you have to be relentless. You have to want it bad enough to overcome your fear of rejection or failure. By fearing rejection and failure, you are sabotaging yourself; making it easier for you to give up and quit.
3. Their Life Is Already Good
Some successful people wanted to improve their life which made them persistent to reach their goals. Having a good life makes it easy to quit your goals because you already feel comfortable. You're not wanting anymore and feel that life does not need improvement.
4. Lack of Focus
Persistence takes a lot of focus. Some successful people achieved their goals because they became obsessed with it. People who lack focus cannot achieve their goals because they have too many things on the burner. They end up with half-cooked ideas because they were not able to give their attention to 1 project.
5. No Motivation
It's easy to stay motivated at the start of a project. This is because you're excited, enthusiastic and you can still see your goal clearly. However, the road to success is challenging and often strewn with risks and failure. This makes it hard to stay motivated and goals become harder to see.
6. Vague Goals
"I want to lose weight" is a very common goal, but if you don't know where you're going, it can be hard to get there.  Remedy this by setting specific goals and making sure that they are achievable, measurable and most of all realistic. Make your goal "I want to lose 10 pounds in 7 weeks" instead of just wanting to lose weight.
7. Procrastinate
One of the best reasons why goals are not achieved is procrastination. The "I'll do it tomorrow" attitude is very deceiving because you actually fool yourself into thinking that you're going to do it tomorrow and that you have endless tomorrows. The best time to start on reaching your goals is not tomorrow or even next week, it is always right now.
8. Listening To Other People Who Discourage You
When you go for the big goals, especially if it is one of those life-altering ones, it is inevitable that some people will try to discourage you from pursuing it. There are different reasons for this like jealousy or ignorance, but this is not important. You can fix this by ignoring naysayers, staying focused and keeping motivated.
9. Starting Too Many Projects
Having too many projects on the burner can actually lead to a burn out. Too many projects also divide your focus and time. Starting too many projects stem from the fear of missing out. Know that you don't have unlimited time or attention. Realize that by not finishing a specific project you are actually missing out on its possible positive results.
10. Surrounding Yourself With The Wrong People
If you surround yourself with people who do not realize their goals, you become one of them too. This can be hard to understand for some people because we actually want to belong to a group and be accepted. Achieve your goals by associating with people who can help you do it.
10 Side Jobs To Make Extra Money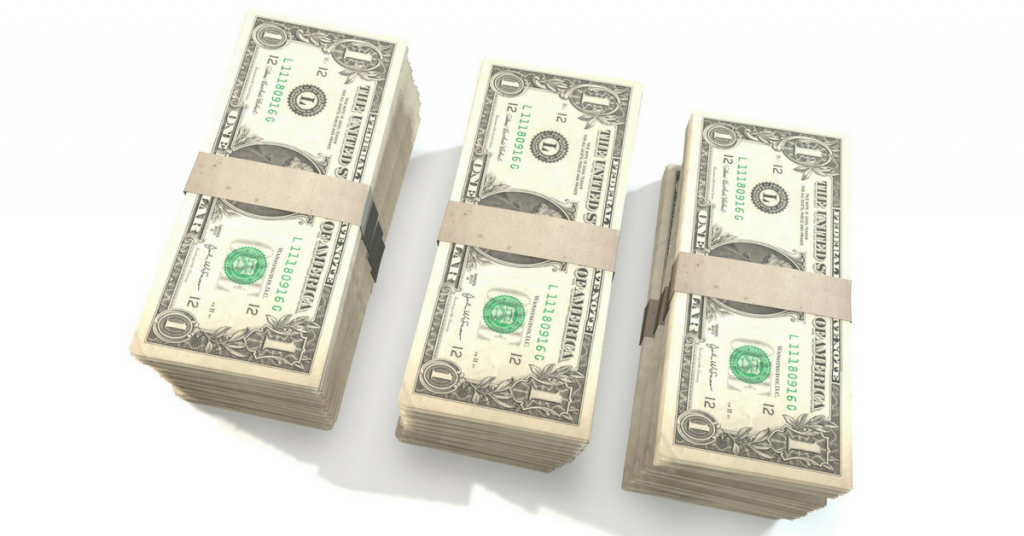 The economy has been unstable lately and every penny counts. Many of us already know why it is important not only to keep track of spending but also to have money for "rainy days" too. If you're interested in ways to make extra money on the side, we have 10 examples you can check out.
1. Blogging
Blogging is one of the best ways to earn a few extra bucks on the side. Drop by ProBloogger.net for legitimate blogging jobs. You can also Google for blogging jobs if you can't find jobs that suit you on the website. Once you find a blogging job, you can start writing immediately. It's best if you find a field that you really like to make the job more fun for you.
2. Pet Sitting/Baby Sitting
This job is not just for teenagers but for adults too. Parents and pet owners need a time out from their children and pets from time to time and that's where you come in. Some adults scoff at this kind of job, but money is money no matter how you earned it.
3. Online Bridesmaid
Saying "I do" is big business and by being an online bridesmaid you can also have a slice of the pie. Websites like Bridesmaidforhire.com provides professional services to brides ranging from just hanging out to helping to organize the bridal party. But don't worry because the job is usually handled through emails and social media. You are basically there to help or to hold the bride's hand.
4. Affiliate Marketing
Earn extra money through commission by joining affiliate programs. Businesses are always looking for new customers and will be very happy to give you commission every time you refer a customer to them. Whenever a customer clicks your personal affiliate link, you earn extra money when they make a purchase. You can join multiple companies at once or market different products simultaneously. Check out ShareaSale, Affilorama and Rakuten Affiliate Network.
5. Tutoring
You might have skills that you are able to teach like algebra, music or foreign language. Tutoring is very flexible because you can do it online through video chat or through personal meeting. Find clients through sites like Craigslist or post your services there. You can be flexible with your rates or tutor multiple students at once.  Tutoring is not only a great way to meet new people but also to help them too.
6. Sell Stuff on Ebay
You can make extra money from your old stuff by selling them on eBay. Many of us have clothing, gadgets, shoes or kitchen appliances we seldom use. Instead of letting them gather dust, you can make extra money off them by selling them online.
7. Bartender or Server
One of the best things about the service industry is the flexible hours. If you prefer to be a server, you can schedule shifts before or after your job. Bartenders usually have the late shift which is great if you don't mind working into the night.
8. Sell Your Skills
You can sell your skills by freelancing. Sites like Fiverr, Upwork and People Per Hour are great platforms for people with different kinds of skills. You can find all kinds of work if you're an accountant, CAD operator, writer, researcher or web developer.
9. Rent Your Parking Space
It's not really a job, but if you have a parking space in a busy city; you can make a few extra bucks a month when you're not using it or when you're on vacation. Make extra cash by letting other people park in your spot in cities like Chicago by going to ParqEX. ParkingSpotter is a nationwide service while SpotOnParking serve major cities in the US.
10. Consulting
Help other people solve their challenges by becoming a consultant. The Second Shift and Hourly Nerds are good examples of websites that address the needs of highly skilled professionals seeking in demand talent. If you have marketing skills for example, you can serve as a consultant for people on Hourly Nerds looking for expert guidance. It is a good way to make extra money while staying at home.
These jobs are for everybody looking to make a few extra dollars on the side. They are great opportunities not only for full-time workers but for students, moms and people who don't have jobs.