Online Shopping Tips this Holiday Season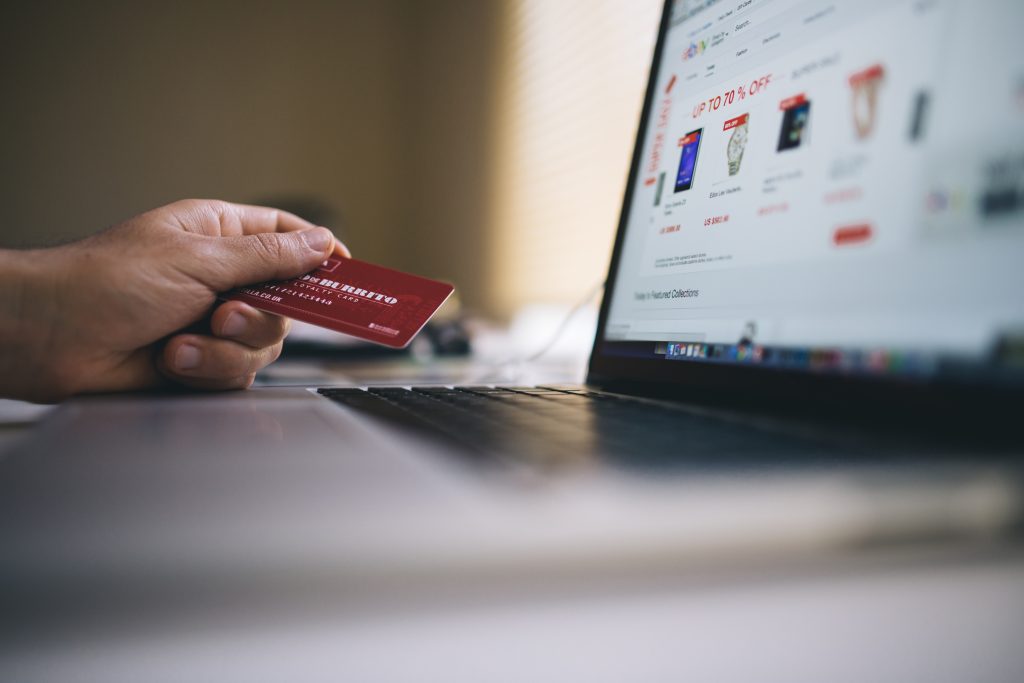 The holiday season is around the corner and there is so much to buy for everyone. Like every other consumer nowadays, if you are also planning to shop a major part of your shopping list online, then follow these tips to make it a hassle-free experience. People nowadays shop from the convenience of their home with the help of their smartphones and tablets throughout the year. And there is no better time to shop online than this holiday season, as most of the sites offer free shipping and many other attractive deals. It also helps you to beat the huge crowd in brick and mortar shops and spend quality time with your near and dear ones. However, as you get tempted by the fantastic online deals, you need to be safe while making the online transactions.
Use your credit card
Using your credit card is a better option than using your debit card for online purchase. If you use your debit card, the money is debited from your account instantly and there is very little chance to get it back if you fall prey to a fraudulent transaction. With your credit card transaction, you can take a step back in case of any disputes. Also, there are special promotional offers by credit card companies in association with various businesses. It is definitely a wise decision to gain from these offers rather than using your debit card.
Always look for trusted retailers
Always try to shop from trusted and renowned retailers as they have better security mechanisms in place to facilitate genuine hassle-free transactions. They also provide better customer service. In case of any complaints, you can ask for a refund. You can also give your credit information to a brand you trust as you go back to these sites frequently. They keep it safe and confidential for you.
Shop only from encrypted sites
Before you visit an online shopping platform, make sure it is a secure site. The latest and updated browsers can help you identify if the sites are secure or not. If the browser shows the prefix 'https', it means the site is encrypted and information you share is secured.  You should never share your credit card details in a non-encrypted or untrusted site.
Strong passwords for safety
If you a frequent online-shopper, try to create a unique password for every shopping site you visit. Most of the retail sites ask you to enter a secure password which is not easy to decode. Your password should be long enough (at least eight characters) and it should preferably be a mix and match of letters and numbers. If you do not use a site any longer, make sure to delete all your personal information shared there.
Secure Network connection
If you want to shop online, try to avoid public Wi-Fi connections. The information you share through these public networks can be hacked easily. Instead, use your workplace internet or home network for shopping.
Avoid the ad links on your email
It is best to avoid the links delivered to your inbox. They can offer lucrative deals, but you never know how your sensitive data can be compromised through these sites. Most of these links are not verified, and they can steal your credit card details.
Check your accounts regularly
If you are a regular online shopper or shopping for the first time this holiday season, check your bank accounts regularly. The chances of hacking increases during the holiday season.  You can also do a quick Google search on recent hacks on any retail site and avoid such sites.
Do not be tempted by too good to be true offers. These are made to the lure the customers to make online transactions so that they can steal confidential data.
Why You Need To Work On What You're Passionate About In Your 20's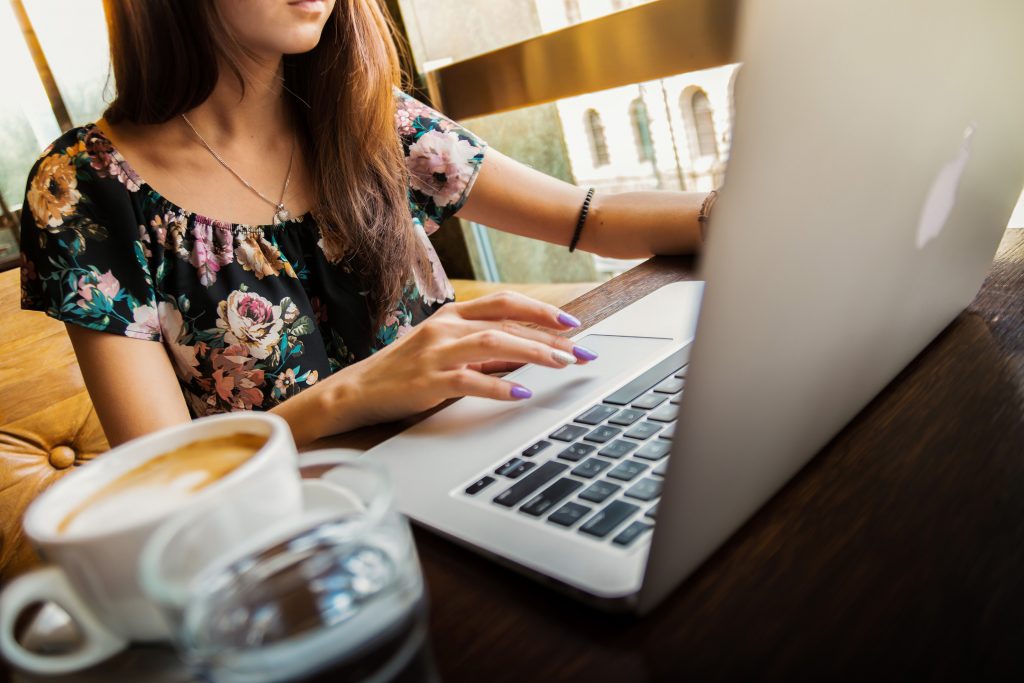 When you are in your 20's, you should work hard on what you are passionate about. Try to set a foundation for a life well-lived. Be a little introspective about yourself and write down your passions and goals that you want to achieve in life. Every person has different sets of dreams and aspirations, but in your twenties, you can come out of your comfort zone and walk an extra mile to achieve your dreams.
Live out of your comfort zone
Twenties are the ideal age to leave the cozy corners of your house and travel as much as you can. If you have the means to travel abroad, do not miss the opportunity to explore the most exotic places on earth. Mingle with different people and learn about their culture. Your perspective about life will gradually change as you communicate with people from diverse cultures and backgrounds. You can come out of your inhibitions. The more you travel, the richer experiences you collect for life.
Build meaningful relationships
You have an entire decade with you to understand the value of life. The twenties is the time to recognize and drop your certain friends. Separate yourself from negative influences. It is the time to stick to positive values and find friends for life. As you mature, your relationships should also mature. Interact with your immediate family more often. You should have some shoulders to rely on in the rough waters of your life. Passionate people will connect with entrepreneurs with the same interest.
Learn to adjust and be flexible
You are relatively free from many responsibilities in your twenties. So, this is the perfect period to experiment, fail, and rise back. Take up the challenges that you always thought about. If you fail, you get a lesson for life. If you win, you get more. The challenges make you tough and prepare you for the future. Be sporting to accept both sunshine and storms in your life.
Do not settle down too early
When you get a lucrative job offer, you may feel it's the right time to settle down. Think outside-the-box and do not settle down in life so early. You have a decade to explore and experiment. If you get a chance, try to change one or two jobs. Diverse work experiences help you identify your field of interest and your potential. You can learn some valuable lessons of life in your field. Do not settle for less. Strive for more. Passionate entrepreneurs will always shoot for the impossible and make it possible.
Live within your means
It is not good to spend entirely what you earn. Do not be a slave to a lavish lifestyle. If you spend your money frivolously, you may not have the funds for your future endeavors. Save some for your future and pursue some interesting hobbies. Save your hard-earned money for some occasional treats for your family. Luxury is a wonderful thing, but only if you can afford it.
The twenties is full of enthusiasm and energy. Make the most of it. Be curious about everything around you and examine what you want to do with your life. Arrange your finances for the future as you have added responsibilities ahead. Take care of your health. Maintain a balance in your life to achieve what you want.
9 Changes To Make To Build Self Esteem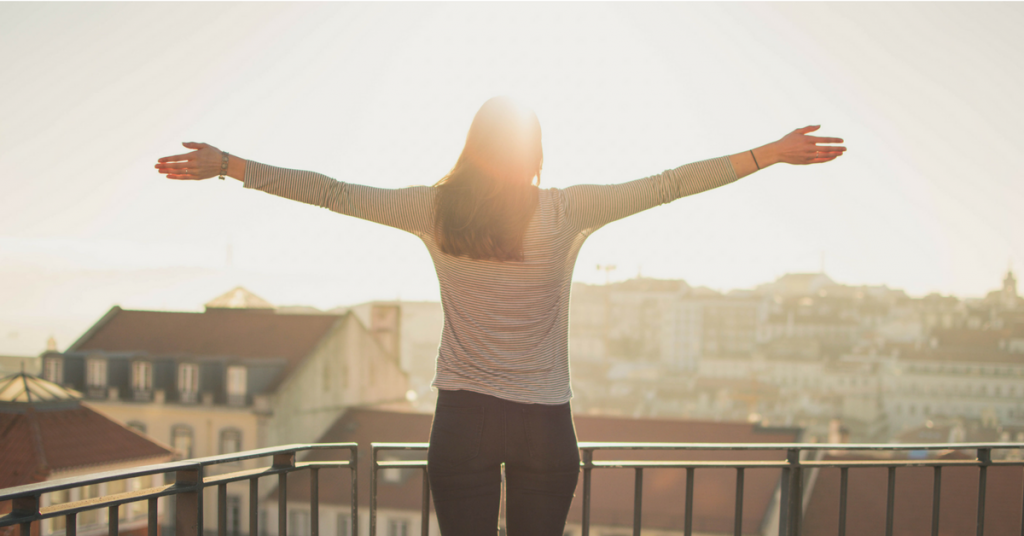 How do you build self esteem? If you want to succeed in this life, then you need to work on your self-esteem. By having confidence in your own abilities and self-worth, you are going to find it far easier to achieve what you want. Those with good self-esteem will be able to push themselves towards their goals, rather than stay at a point where they feel comfortable. If you feel like you are not moving ahead in your life, whether it is socially or at your place of work, then the following changes will work wonders for you.
1. Develop a skill
Work on developing your skills in something that you are passionate about. By doing this, you will be proving to yourself that you can accomplish something. This is going to result in you having a high degree of self-worth. It will demonstrate that you can achieve what you want in your life if you are willing to put your mind to it. You, of course, also have the side-benefit of the skill that you develop being able to help you achieve your business or career goals too.
Remember; it is important that you develop a skill in an area that you are passionate about. If you do not, you will not be motivated to improve. This can really put a dampener on your self-esteem. A good skill to start building that will help with building your self esteem is organization.  To learn how to be better organize, check out this article.

2. Believe in Yourself
It is important that you start to believe in yourself. Whenever you face a challenge in your life, tell yourself that you have what it takes to overcome it. If you can convince yourself that you can tackle whatever is thrown at you, you are more likely to jump headfirst into something. This will give you the edge that you need in life.
It is worth noting that this is not the 'be all and end all' to developing self-esteem, but it is certainly going to help.
3. Acknowledge your past successes
From time to time, sit down and take a note of the successes that you have achieved in your life. By developing this list, you will be proving to yourself that you do have what it takes to be successful, because you have already achieved success in your life.
Whenever you have a new success, and it does not matter how minor it is, feel free to add it to your list. Keep showing yourself that you are worth something.
4. Self-Analysis
Before you learn to build self esteem, it's important that you carry out some self-analysis. Make a list of what you are good at. Ignore the things that you are not so good at right now. By looking at your skills, talents, and education, you will be able to convince yourself that you are a far better person than you give yourself credit for. This sort-of ties into the previous point about acknowledging your past successes. These are all tools that you can use to provide evidence that you are worth something.
5. When you agree something, keep to that agreement
When you make an agreement with somebody else, do your best to keep to those agreements. The problem with not following through on the agreements that you have with other people is that you are going to start to convince yourself that you are untrustworthy. When this happens, you are going to have a lack of faith in your abilities. You will find it a whole lot more difficult to convince yourself that you have what it takes to succeed.
6. Be Willing to Take Risks to Build Self Esteem

I once saw a good analogy about self-esteem and poker chips. This analogy argued that self-esteem is very much like poker chips. The more chips you have, the more risk you are willing to take when it comes to gambling. Now, apply this to self-esteem. The more self-esteem you have, the more risks you are going to end up taking. So, start to take those risks. Obviously, these should be calculated risks, but risky nonetheless. As you do this, you will actively be building up your level of self-esteem. This results in you being more willing to take risks. Remember, risks are what gets you ahead in life.
Why not start working on your self-esteem today? Why it is not the be all and end all to succeeding in the world of business, it certainly is going to put you on the right path to success.
7. Be Realistic
Part of having to build self esteem is to make sure that you do not overextend yourself when it comes to your skills and agreements. You need to be realistic with everything that you do. If you are not realistic when it comes to your talents, then it will result in over-promising. When you over-promise and don't deliver, you are going to pick up quite a knock to your self-esteem.
8. Wake Up Positive
This may only be a small change, but it is something that really does work. To build self esteem each day, you should make a conscious effort to wake up and be positive. Tell yourself that you are going to succeed that day. Tell yourself that you are going to tackle each challenge that comes your way. Many people will practice positive affirmations, or perhaps meditation, in a bid to improve their positivity levels. The more you do this, the easier it is going to become.
9. Do Not Judge Yourself Against Others
Finally, and this is important, to build self esteem you should not judge yourself against other people's successes. You are working on improving yourself as a person. If you judge yourself against other people, you will be judging against something that you are not. We all have our own unique skills. We all have our own weaknesses. No person out there is 100% the same as another. The only person you should be judging yourself against is you. The success you achieve in life should be based around who you are as a person. The second you compare yourself against others is the second your self-esteem is going to plummet.
What Entrepreneurs Do On Their Day Off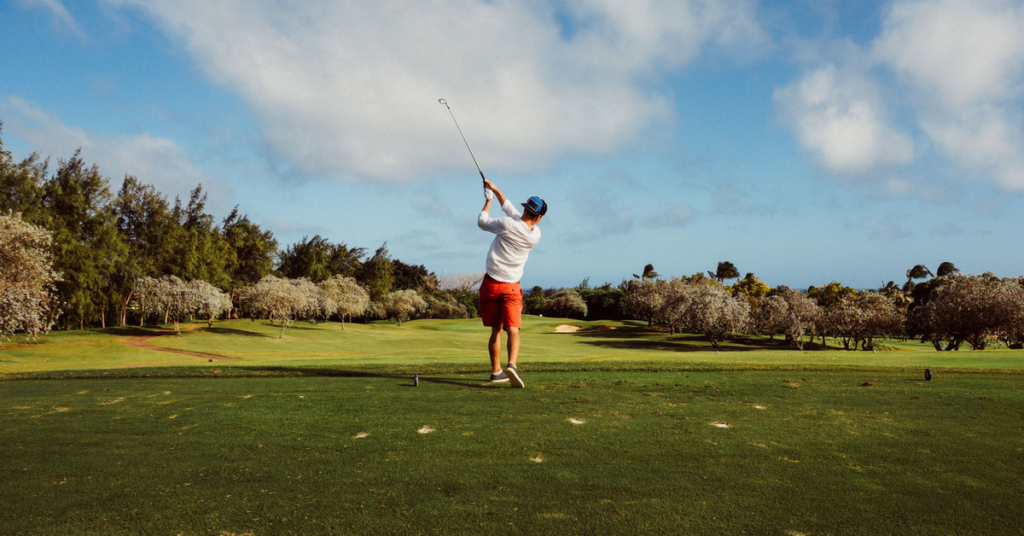 What do Entrepreneurs do when they're not working? When you think about your weekends, you think about waking up late, meeting friends and spending hours before the TV watching movies and sports. However, entrepreneurs are different and have their unique ways of making the weekend productive. They strive for success and are always willing to walk an extra mile for the benefit of their business. So, if you want to be in their league, follow their industrious way of life. Here are things successful entrepreneurs do to balance their leisure and work:
They do not break their routine
No day is off is the mantra for successful entrepreneurs. The average people follow a routine only on weekdays, but those striving to rise high never slack their routine. They continue to be productive and efficient even on weekends. They rise early, go for a run, eat a healthy breakfast, and read all the important business news. Savvy entrepreneurs know that time is money. So, if they waste their valuable time by lazing around, they eventually lose out good opportunities.
Stay up-to-date with the news
Reading the newspaper or keeping an eye on news channels on TV, keep the entrepreneurs updated about the latest happenings of the world. When the CEOs remain updated about the world economy, the positive impact is reflected in the decisions made by him for the greater benefit of the company.
Pursue a healthy hobby
Leisure time is precious for successful executives. They pursue creativity to maintain a healthy mind. Writing a biography, a salsa session with their spouse, enrolling for baking classes, tinkering old cars, or pottery relieve them from all work-related stress and offer them a fresh perspective on life. Pursuing a healthy hobby is always beneficial, because it boosts your patience and innovative thoughts.
Socialize and network
Recreation and networking go hand-in-hand for the immensely successful people. They schedule some of the important business appointments at tennis courts or golf clubs. Sometimes they also catch up with their overseas clients over weekend brunches. The successful entrepreneurs also try to catch up with influential people from different fields. They always seek to grow their connections and grab every opportunity to forward their purpose. They try to finish an extra project by meeting colleagues over coffee. But before you go out and hit up your Networking game, make sure to read this article to learn how to get yourself noticed at an event.

Relax and Rejuvenate
A healthy body is a home for a healthy and productive mind. Working 24/7 cannot bring out the best from the mind, so everyone needs to wind up and relax for some time. Entrepreneurs also understand the importance of a relaxed mind and body. On the days when the entrepreneurs are not working, they try to interact with friends and family. Healthy and happy personal relationships are vital for mental peace. They dedicate their much-earned break to meditation, yoga, and refreshing pool sessions. Check out this article for some 8 ways to beat stress.
Prepare for the week ahead
Successful entrepreneurs are not perturbed by the Monday blues. They properly chalk out their week before that dreadful Monday arrives. They take out a couple of hours from their weekend to look at their upcoming meetings and appointments. The better people organize their tasks, the more successful they are.
To reach the pinnacle of success, entrepreneurs work 24/7, but it is also important to balance work with life. They too need to disengage themselves from business for a short while to come back refreshed to work more efficiently.