Marketing Tactics That Might Be Scaring Your Customer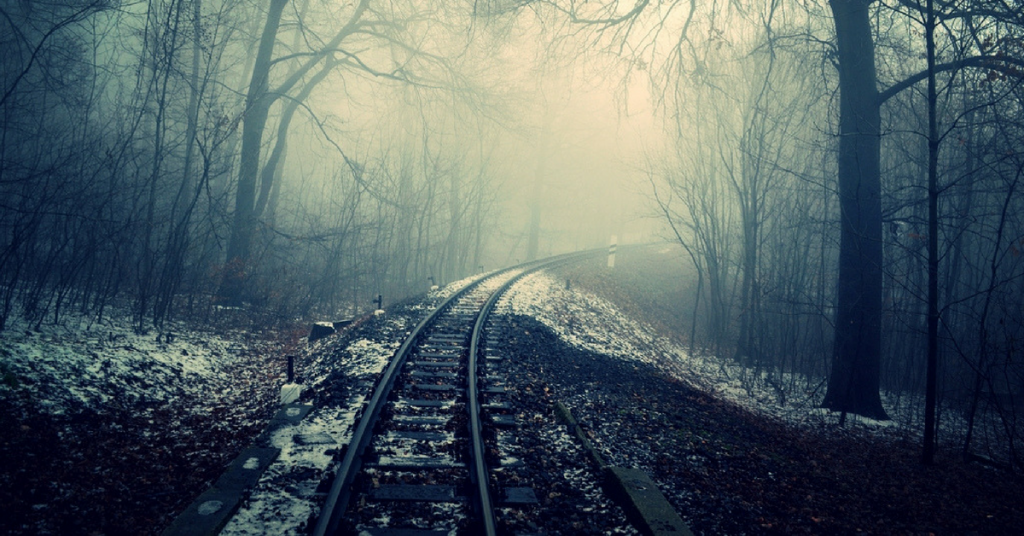 Scaring away customers is a real fear among businesses. When you're an entrepreneur, the goal is to attract customers so that you can convert them into sales. Unfortunately, there are online tactics that could be keeping your leads from converting into sales. Samsung's exploding Galaxy Note 7 is a big blow to the cellphone giant. Volkswagen's dubious emission results have resulted in losses for the company. These two are just a few examples of marketing gone wrong. Here are some marketing mistakes you could be making.
Unfriendly Web Design
When a new customer lands on your website, you want it to be easy for them to figure out how to navigate it. According to research, unfriendly web design is one of the reasons why customers do not linger on your website. To avoid dissatisfied guests, make sure that everything is easy to find. It is also best to have a FAQ section so that common questions can be answered easily. Make your call to action button clear and attractive. Prices and description of products should also be clear to avoid confusion.
Not Mobile Friendly
As the use of smartphones becomes more widespread, people are going to access the internet more and more using these devices. If your website is not mobile friendly and slow to load, your customers might get impatient and visit your competitor's website instead. Studies show that your website has to load in less than 5 seconds, or the customer leaves and goes somewhere else. Mobile ready websites are essentially pared-down versions of the original, which makes them load faster and fit in smaller screens.
Complicated Password Requirement
Most e-commerce sites require customers to register in order to facilitate the purchase process. Many customers are alright with this because having an account gives easier access. The problem is when you require your customers to give complicated passwords. Customers appreciate the security, but this is a double-edged sword. Your customers will forget passwords that are too complicated. One way to combat this is to use social media logins. This way, they have fewer passwords to remember and can share purchases on social media, which for you is a form of free advertising.
Poor Delivery Time and Options
One of the reasons why people shop online is the convenience. Free shipping is a good way to tempt customers, but studies show that fast delivery time outweighs it. Remember, online shopping is all about convenience.  A study from Dotcom Distribution states that 87% of online purchase decision is based on delivery time. Offer good and reliable delivery if you want to keep customers.
Inadequate Customer Service
Sometimes, the sale is not finished once the customer receives the item. There are instances where they will need additional information or assistance. Make sure you have live chat support, telephone support or even email. You might not need all of them but your customer might need 1 kind. Customers want a variety of choices for customer service. Remember that you want your customers to have a good experience when visiting your website because a bad experience could permanently turn them off.

Taking care of existing customers and attracting new ones is the very reason why businesses engage in marketing. Reinvigorate your marketing strategy by considering the tips stated above.
Tips On Tracking Business Miles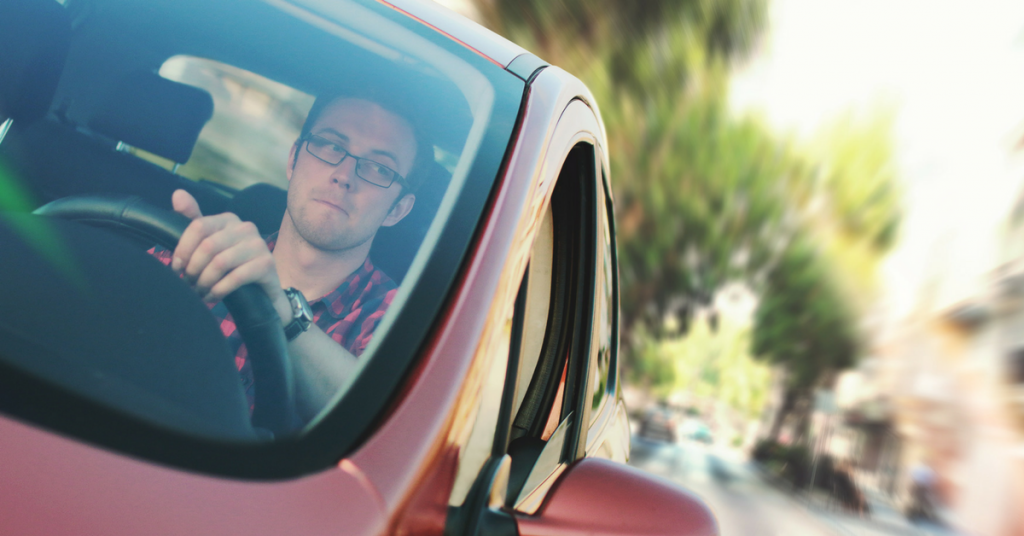 Are you one of those people who scramble around for auto deductions every time tax season comes along or do you avoid auto deductions because you think they are not worth the hassle?

Believe it or not, many businesses miss significant tax deductions simply because they do not keep up with tracking business miles. The good news is that tracking business miles is not a big chore. You just need a good system in place and tracking business miles is easy. Here are some tips to consider.
Use An App
Most businessmen use a smartphone and they have apps you can download to keep track of business miles. MileIQ, TripLog and TrackMyDrive are available for iOS and Android. Every time you take a trip, the app records the miles using GPS tracking and then allows you to classify the trips as business, personal, medical and other custom categories. You can also add additional details or purpose for the trips.
Daily Log
You can also use the old paper and pencil method by using a daily log you can keep in your glove compartment. The IRS wants detailed documentation so your logs need to contain date of travel, purpose (client name, meeting with supplier, banking, meeting with accountant, etc) and starting point and destination of every trip. You can also record the actual mileage if you want by taking note of the odometer meeting from the starting point to the end point.If you are only using 1 car for business and personal use, record the odometer reading at the beginning of the year and at the end of the year so that you can compute business use percentage.
Sampling Method
This method assumes that you travel almost the same amount for business every year. It also entails the use of detailed appointment books. Under this method, you keep track of your business mileage using a sample figure for a period and then use it to extrapolate your mileage for the whole year. You must keep a record of your mileage for the first three months for example and back it up with appointment books. You don't have to use three months. You can use 1 week, 2 months or any time duration you think that best represents your business mileage for the year.
GPS Mileage Tracker
There are tracking devices you can install in your car so that it can keep track of business and personal miles. Using a Wifi system, the GPS device records driving and then uploads it to the internet so that mileage logs are created automatically. Some of them have business buttons you can push so that trips are set automatically to business. The IRS trusts GPS mileage trackers because they are usually tamper proof and backed up so that they can protect information in the case of an audit.

Keep good records to maximize tax deductions that you are entitled to with the IRS. This way, you won't pay more than you owe and won't get slaughtered by the IRS auditor.
Sleep Better With Tomorrow Sleep To Improve Work Performance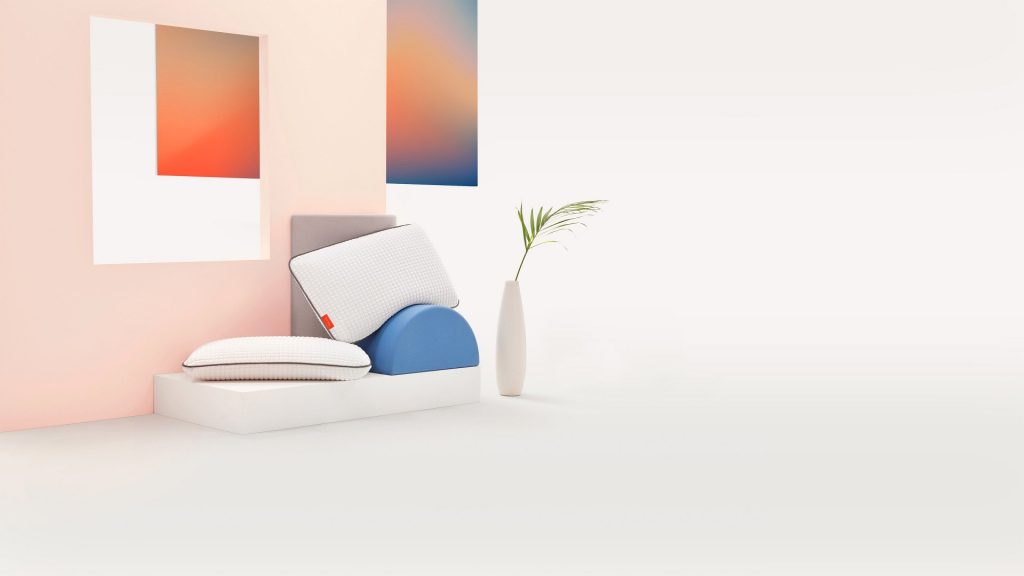 Our working life consists of long office hours to various days of sleepless nights. Tomorrow Sleep is a hybrid between traditional mattresses and new modern technology to help you through those rough nights. Tomorrow products are designed to help improve your wellness by fulfilling your sleeping experience. To ensure comfort and support, Tomorrow has enabled a combination between the temperature regulating memory foam with a stabilizing coil system to enhance your night's sleep. With the additional sleep reports, bed warmer, smart alarm, and more, this mattress company has changed the sleeping industry for the better.

During busy hours, hard workers tend to forget about their well being once their mind is set to work. That alone may be desirable to entrepreneurs since it can boost productivity, however, it can be counted as the negative opposite. Sleep deprivation undergo all of these unhealthy habits. The average amount of sleep hours an adult needs in a day is in close proximity to 8 hours a night. The cost of poor sleep is not in the increase of productivity, but in the lack of quality. A lost in sleep reduces brain function, leaving you unable to produce decent work. The effects of lack of sleep on productivity is well recorded, negatively affecting work performance - productivity and quality. Without proper sleep, you will have more issues in concentrating, learning, and communicating. This can result in slower reaction times on problem solving due to memory lapses, or more noticeably, the moody and intolerant behavior. In an interview with Bryan Murphy, Founder and President of Tomorrow Sleep, he explains how with Tomorrow Sleep, the smart mattress can properly get you the sleep you need in order to be productive the next day.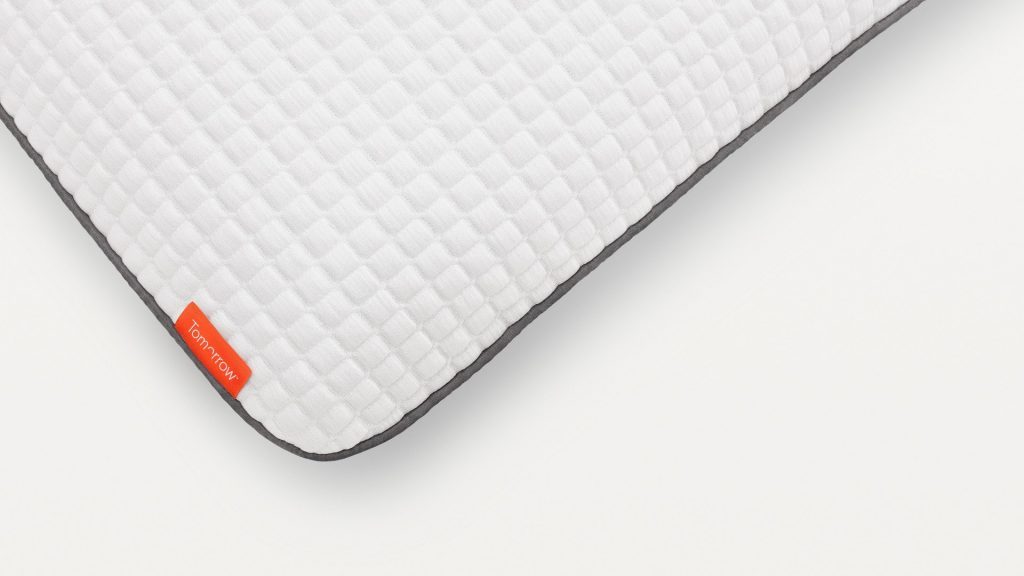 What is Tomorrow Sleep?
Tomorrow, which launched in June, is a new sleep company that combines a direct-to-consumer ethos with 100 years of American manufacturing expertise. Leveraging the knowledge and research of industry leader Serta Simmons Bedding, Tomorrow created the first truly connected sleep system with smart technology designed to help you transform your sleep and achieve your deepest, most restorative rest, offered at an incredible value that wouldn't be possible in traditional brick and mortar stores.
What is the company passionate about?
Tomorrow was founded on the principles of a well-balanced, healthy life. We believe overall wellness requires truly restorative sleep, and having the right tools makes all the difference and that sleep is a fundamental pillar of wellness. We're dedicated to offering our customers a better tomorrow and our mission is to provide a holistic system of products that allows people to achieve their best sleep night after night, so they can be anything they want to be in the morning.
How is Tomorrow Sleep different from other mattresses?
It really boils down to experience, control and scale.  We have over a century of experience designing and engineering sleep products. Our own manufacturing, supply and quality operations here in the US produce millions of beds per year. Having this experience, control and scale allows us to invest in cutting edge, premium materials that deliver real benefits directly to our customer at a great price. As a result, we offer a premium hybrid mattress that's designed with temperature regulating memory foam and a gently stabilizing, wrapped coil system, available at a direct to consumer price.
What started Tomorrow Sleep?
We saw that people are increasingly becoming aware of the importance of sleep as a cornerstone of wellness, however there wasn't a great solution to address that need in the direct-to-consumer space. We set out to solve two problems. First, by and large, most direct-to-consumer mattresses are made up of all foam and as such people complain that they lack support and sleep hot. Second, the bedding microclimate largely governs your ability to fall asleep quickly and stay in deep sleep. So, we set out to design a truly integrated sleep system that would help keep you comfortable, and give you the most restorative sleep possible.  We then paired that system with smart technology that allows you to learn how you sleep and help improve it.
What kind of special features are included to the products?
Tomorrow provides a totally new kind of hybrid mattress, combining premium temperature regulating memory foam with a gently stabilizing, wrapped coil system that offers the perfect balance of comfort and support. Our mattress has been expertly designed and tirelessly tested to ensure every coil in our mattress flexes separately to give you unparalleled head-to-toe support and the freedom to move, while our patented ventilated rail system helps maintain a well-balanced climate all night long.Additionally, our holistic system - which includes pillows, sheet set, comforter, mattress protector and Sleeptracker® monitor - was designed to work together with the Tomorrow mattress in order to help our customers go from restless to ready for a better tomorrow. Our sleep products are made from premium materials to create the ideal sleep environment.
Is Tomorrow Sleep trying to improve? If so, how?
We're the first sleep company to combine a holistic approach with over 100 years of sleep experience, so we're doing things differently from the start. We're working to improve the mattress market as a whole by offering innovative products designed to help customers transform their sleep and achieve their deepest, most restorative rest.
How is Tomorrow Sleep supporting their customers?
Customer first is a core value. We're giving our customers the tools to transform their sleep and achieve their deepest, most restorative rest. Having a direct and personal relationship to our customer through our direct-to-consumer model allows us to make sure they are happy with our products and helps us to innovate better and more quickly.
What should people look forward to when buying your products?
With Tomorrow's products, customers will have everything they need to sleep to their full potential.
How important is sleep?
We believe that sleep is an essential and critical component of overall wellness, just as important as nutrition, exercise and mindfulness. Sleep has unparalleled restorative powers and when we get a quality night's rest with the proper climate and conditions, we're able to perform better.
Why do others need to be more aware about how they sleep?
Sleep keeps our daily performance at peak condition, and we feel it's important to enlighten consumers on the benefits of getting truly restorative rest. The more aware people are of how they're sleeping, the easier it is to improve and achieve the best sleep possible. Our Tomorrow Sleeptracker® monitor uses bio sensors to peacefully monitor and record sleep cycles, body movements and heart rate, and delivers personalized suggestions for better sleep.  Whether you're in light sleep, deep sleep or REM, our Sleeptracker® monitor knows how much time you spend in each stage and offers feedback and tips to help you understand and directly improve your sleep.
What message are you trying to pass with your company?
Our goal for Tomorrow is to educate people on sleep's role in overall wellness, and provide people with a holistic system of tools designed to help them live a better life, which we believe starts with a good night's rest.
How to Build Your Own Startup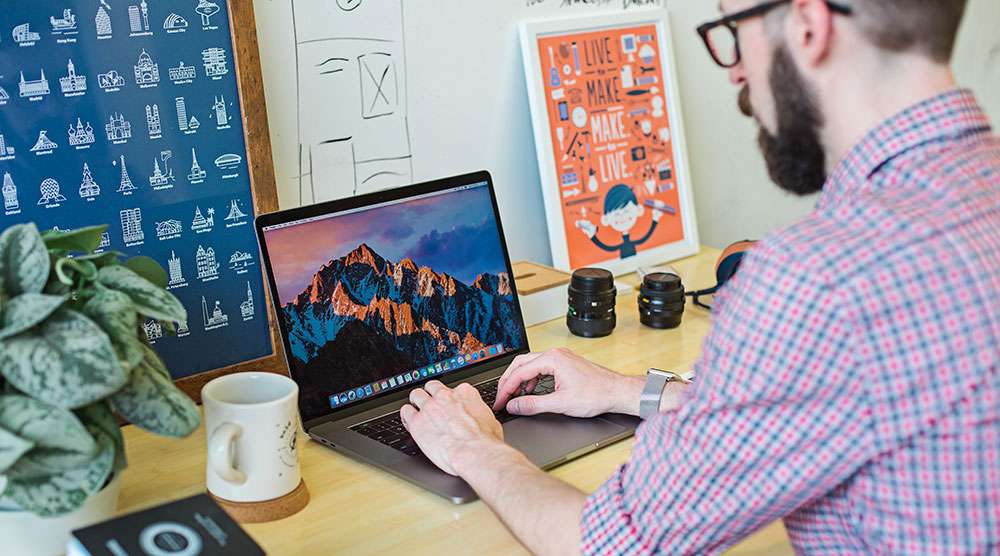 Ever wonder how to build your own startup? The startup world is full of entrepreneurs who want to take their dream business from Point A to point B. Getting your business off its feet can be hard because many people are not equipped with basic business skills. In the startup culture, getting your idea to become profitable is the dream, and it's always a race to set it up. If you're thinking about starting a business, here are some tips to consider to get yourself going.
Network to build your own startup
Look for people who have "been there and done that". These people know what they are doing and can provide you with practical tips and advice on how to start. Also ask about mistakes to avoid and things to watch out for so you don't have to learn the hard way.
Research Your Market
Market research can tell you if your idea is worth pursuing. Start your research by stating the problem and see if your business idea is the solution. Figure out how many people have this problem, and talk to them to see what they can say through a survey. Check out the competition to see how you are different and figure out how you can beat them.
Find A Mentor to help 

build your own startup
One of the best ways to start a startup is by finding a mentor that can guide you along the way.  Your mentor can be somebody whom you can bounce ideas off of. Mentors are some of the most important and valuable resource you can tap into. They can help you take your business from idea to success through their guidance and coaching.
Brand Your Business
Branding is not only about choosing a name for your business. It is about your business identity. Choose a name that conveys the idea of your startup or the problem it solves. By this time you should also have a domain name and have marketing materials ready.
Business Plan
A business plan is like a blueprint for your business that tells you what you are going to do and how you're going to do it. Your business plan should also have an "attack" on how you can "battle" the competition. Determine what you want to accomplish with your business and steps on how you can get there.
Your Workplace
Where you decide to work has an impact on your startup. Some people choose to work at home to save money, while others rent space or share an office with other businesses. Don't be afraid to experiment on locations for your workplace.
Accelerator Program to help 

build your own startup
Think about applying for an accelerator program. These are programs that provide startups with coaching, network or small investment to help the business take off quickly.  Take accelerator programs with a  grain of salt, because some of them will require you to part with equity.
Raise Capital
Capital for startups usually comes from the founders. Other startups get capital from venture capitalists, angel investors or loans. These investments can be a big help to startups. However, you should only take capital from sources that they understand. If you are raising capital from outside sources, figure out how much you need to raise and how it will affect your business.

Having an idea for a start up is easy. The hard part is in-between the idea and success. For startups, it is crucial that their idea become reality as quickly as possible, since delays can kill the idea. While there is no wrong or right way to start a startup, following the above steps can help save time.