10 Tools To Help Create Better Content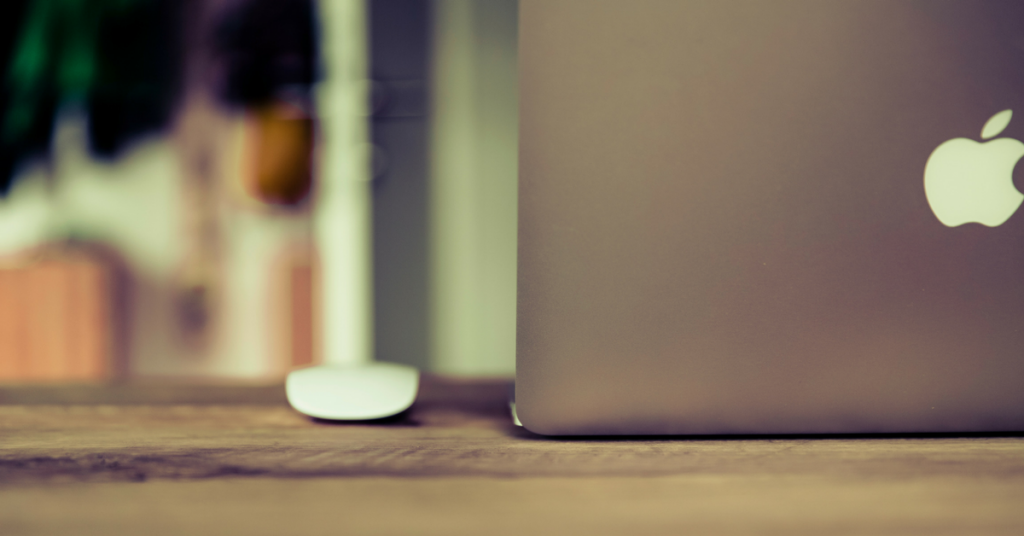 Producing good quality content is a challenge for many bloggers and content marketers. Blogs that have good content have better following which can help boost credibility and sales. Coming up with a good topic to write about on a regular basis can be difficult because you need to keep readers engaged and in order to create a high volume of quality content, you need the right tools to make you efficient.

Here are some tools you can use to create better content for your newsletters and blogs.
1. Headline Tools
Yes, it's only a few words but it can make readers read the whole article or close the tab. Writing the correct headline means getting better traffic compared to the wrong one. Some of the best and easy to use online tools include Title-Generator.com, CoSchedule.com a headline analyzer and Portent.com's title maker.
2. Topic Generator
Coming up with ideas for engaging high quality content can also be hard. Luckily, tools like Hubspot's Blog Topic Generator is free and easy to use. You can also Portent.com. It does not only give title suggestions but content strategy too. ContentIdeaGenerator.com helps you come up with ideas for blogs, articles, Tweets, press releases and many more.
3. Evernote
Evernote is not just for note-taking. You can also utilize it to make better content by using it to save posts and pages that have great research or ideas for posts you can refer to later. This is better than bookmarking because you can add your personal notes like "idea for next blog" or "great statistic for reference".
4. Google Docs Research Tool
Fans of Google Docs already know this. Activate the research panel by going to Tools > Research or pressing  Ctrl + Alt + Shift + I.  A research panel will pop out and you use this to research Google for any resource. It can also be used to insert links to your post.
5. Infographics
Infographics are useful in a blog because they convey complex data in visual form that is easy to understand to help you create better content. You can create and insert infographics to your blogs and articles by using Piktochart or infogr.am
6. Interactive Content
If you want to increase readership, try putting in some interactive content to your blog. Interactive content are essentially clickable images. For instance, you can have different images when readers hover their mouse on a certain part of the image. You can try Thinglink for this to help create better content.
7. Memes
If you've been using the internet during the last few years, you're probably familiar with the meme. Generally, it is a picture with big text that represents internet culture. Memes are popping up in blog posts lately because they are easy to make, very visual and casual. Plus, they are amusing and funny. Make a meme by clicking Memegenerator.net.
8. Slideshows
Many people get intimidated when they click on a blog and see how long it is. While it is important to give readers important information that they can use, you also have to create better content and make it engaging so that you won't bore readers out of their minds. One way to do this is by presenting important points by using a slideshow. But don't worry because there are tools like Haiku Deck that will help you crate slideshows like a pro.
9. Scrivener
Blogs are usually short and sweet. However, there are times when you need to impart more so your content is longer than usual. For this kind of task you need Scrivener to compose and structure long documents. This tool is usually used by novelists and writers but bloggers can also use it to structure ideas, take notes, view your research as you write and compose constituent pieces of your text. In other words, it is an all around tool that consolidates separate tools in one application.
10. Word2CleanHTML
Most bloggers and writers use Google Docs or MS Word to compose their work. The problem happens when you paste content to WordPress and hell breaks loose. Suddenly there is too much spacing or the link is not working or the bullet points are not aligned. In some cases it can take time to sort through the chaos of your (mutilated) work. Word2CleanHTML converts your MS Word or Google Doc into HTML. Just paste your content, click "generate" and you can now paste clean HTML code directly to your WordPress for better and cleaner results.
15 Ugly Truths About Entrepreneurship Everyone Should Know Before Starting a Business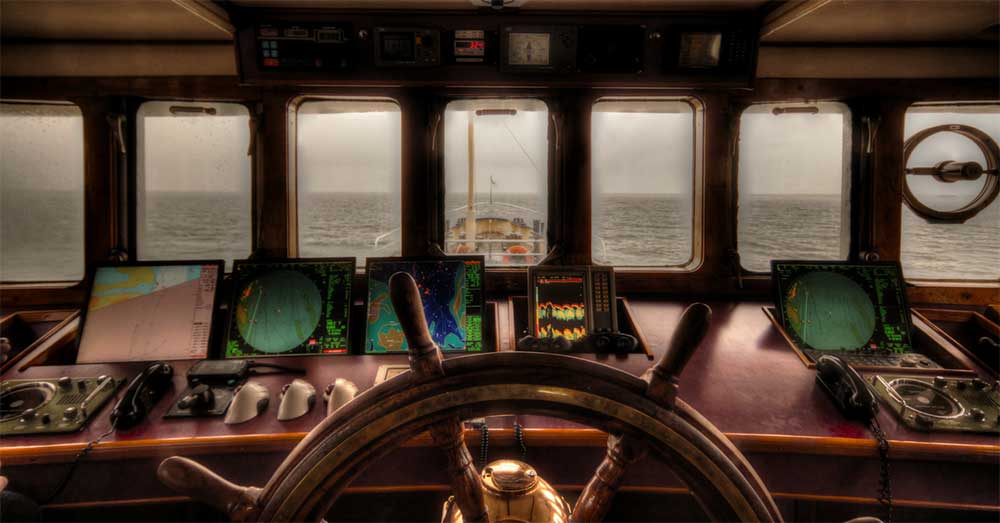 Becoming an entrepreneur isn't everything you see on Instagram or what you see in most interviews. There's no map and what has worked for another company may not work for you. You'll constantly find yourself in a state of despair and hopelessness but still have to keep your head above water in order to not look like a failure to everyone who has believed in you.
1. Most things don't work the first try
Just about everything you do seems to somehow "not work". If you're developing an App or software, expect it to turn out completely different than how you explained it to your developers. If you're running an online store or business, expect emails to your customers to go straight to spam for some reason. Things never seem to work the first, second, or sometime the 50th times. But you keep going and keep fixing until it works!
2. The REAL stressor that breaks you
You obviously expected a certain level of stress. But we bet you never expected WHERE it will come from. Your startup will without a doubt give you plenty of stress to deal with, however most of that is eustress and good for you. Solving business related stress makes you feel good. The stress of dealing with everything else around you is what will ultimately wear you out. Your business is starting to grow and now moving higher up your ladder of priorities. Other things are starting to become less important but you still need to take care of them. And taking care of them starts to become more stressful and mundane without yielding much reward.
3. Losing friends
Expect to lose the majority of your friends. Being an entrepreneur is hard and making time for your friends will gradually become harder. You can only bail on your friends and families so often before they stop inviting you out.
4. It's a REALLY long journey
Don't expect your business to take off overnight. Most entrepreneurs expect their idea to take off and exit within a year or two. Having that kind of expectation will often lead to feeling like a failure and losing faith in your business. Tony Robin says, "Most people overestimate what they can do in a year and underestimate what they can do in a decade."
5. Regrets
Oh yea...expect this to happen real soon. And expect it to happen often. You will regret all the sacrifices you've ever made for this business when you start considering choosing tofu over chicken just to save a few bucks at Shoprite.
6. Anxiety Competition
It's normal to worry that somebody out there is executing the same idea. Having anxiety over potential competition is natural. Don't let this drag you down. Let it inspire you to work harder and become better than your imaginary competitors.
7. Other People Depend On You
It's not just about you anymore. It's not just your life and your future that's at risk. Once your business starts taking off and you become an employer, you're responsible for everyone you employ.
8. You'll see people's true colors
Will Smith once said, "If you're absent during my struggle, don't expect to be present during my success." Unfortunately those closest to you may act differently depending on where you are in life. Those who are true to themselves are worth their weight in gold.
9. It never gets better for those closest to you
This is a strange one because it's both a good and a bad thing. You'll eventually make promises to either yourself or a significant other that things will get better and you'll take them on some exotic vacation etc. Unfortunately it never truly gets better. At first you'll struggle to get your FIRST client. After that, you'll stress out on getting your 10th client. And before you know it, you're constantly chasing bigger and bigger things. That's your nature as an entrepreneur, you'll always want more.
10. Leadership is hard
Once you start having people work for you, you'll quickly realize how difficult it is to get a group of people to work productively together to achieve a common goal. Leadership is a lot harder than you think because it's not just doing a few things. True leadership require years of commitment, hard work, and self discipline to prove yourself a competent leader to your team.
11. No Appreciation
If you're a good leader, then you'll know that appreciation is what YOU give to others, not what you expect to receive in return for your hard work. No matter what you've done and what you've sacrificed, you won't be appreciated for it. But it will be demanded of you.
12. Meditation becomes your best friend
As silly as it was in your teens, meditation now becomes a ritual you can't live without. It becomes the only few minutes in your day where you can think clearly and not be bombarded at every angle.
13. Dealing with being sick
At first you'll be invincible and can do just about anything to your body and deprive it of sleep for days on end. After a while...you'll actually get sick. It's a weird feeling being sick and not having insurance because your company isn't quite there yet. But this will be one of the many challenges you'll have to overcome as an early stage founder.
14. Realizing that you're actually "stupid"
This may or may not come as a shock to you but you'll eventually realize how stupid you are or have been with your business. There will be plenty of "Aha!" moments where you asked yourself "how could I have been so stupid?!" These are character defining moments that you need to cherish and take notes of for your future self. After all...if you know everything, why aren't you rich yet?
15. You're going to look back and cringe
These are the best moments. At some point in your business you will look back at posts, photos, tweets, text messages, and notes and just...cringe. Similar to feeling stupid, these are also character defining moments that you should cherish. What's the difference between this and #14?  This is absolutely hilarious and your fellow team mates will die of laughter while you die on the inside.
Supercharge Your Online Business With Offline Meetups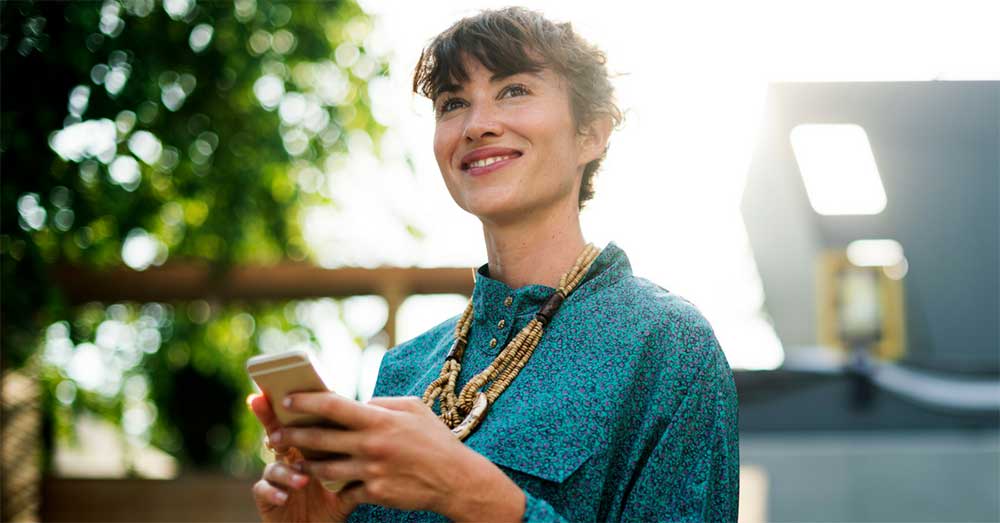 Online entrepreneurs forget about the importance of connecting with other people locally. These types of relationships are still one of the best ways to get the word out about your online business to supercharge your opportunities to the sky. Although online businesses run 100% in the digital world and can operate from anywhere in the world, building face to face relationships is still one the best techniques for business development and to get the word out about your brand.

Although online businesses need many factors in place for them to succeed, offline meetups has been one of my secret weapons through my journey. Small live events can turn any business around, especially when you're starting out! Whether you have a B2C or a B2B, meeting people in an offline atmosphere will get you much farther than cold calling or cold emailing.In 2015 I used local meetup events to turn my side-business doing web design and SEO services into a team making 6 figures in the first 12 months. I also used these same tactics to turn my side-business selling matcha green tea into a 6 figure brand with a physical location inside a mall. Now, keep in mind I don't live in Silicon Valley or any sophisticated city, but this applies to really anywhere in the world where there's more businesses around you!As crazy as this story sounds (it was in fact a crazy ride), local offline meetups play a big role on many success stories out there. These types of events allow you to connect not only with potential clients, but also with local media celebrities or can open the door to connect with somebody else that can give your online business a huge boost.
Go out and meet people
Although social media makes it easy to meet new people, it takes a long time to build trust with somebody you met online. It's much more effective to connect off-line on small live gatherings than it is to spam or stalk somebody online.Most offline meetups are between 50-100 people sharing a meal or a cup of coffee. Not only are they useful, but they are so much fun! Is not necessary to introduce yourself to every single attendee; you only need to connect with key people on that event.For example, introducing yourself to a few attendees will give you a generic idea of what type of people are standing around you. Most times, when you share more about your story and your online business, people will guide you in the right direction on who you should be talking to. You never know who you might run into on the next meetup event. It's common to run into local PR and media people that are looking for stories like yours which could get you featured on a local magazine or TV show. It's also easy to run into that one person who can help you get into the next retail store or simply connect you with one of the biggest players in town that might need your services too.
Find local meetups in your area
As you know, thanks to all the majestic tools we have on the internet, we're only a few clicks away from finding what we need. The best tools to find a local meetup gather is meetup.com, or you can also look them up on Facebook Groups or LinkedIn Groups. Start by looking for groups that are in your niche. If you're into fitness, it's very easy to find fitness gatherings or classes that you can attend. On the other side, if you're looking to connect with other entrepreneurs, type in "business" or "entrepreneurs" + your city and I promise you will find at least 1 group close enough to you to attend this week. After you have found that perfect meetup gather that you want to attend, these are some of the tips and tricks you need to know to get the most out of your first (and every other) meetup events.
Find more about the organizer of the offline meetups and reach out to them. Organizers are passionate about meeting people, so they will be thrilled to hear from you!

Shoot the organizers a message in a non-salesy way and offer value to them by offering some of your tips or knowledge on an upcoming event. Ask them if there's anything you can do to help them solve any of their problems.

Assist the next meetup event they have without making it a sales tactic. Make sure you introduce yourself to the organizers in person as well. Ask the organizers if they know anybody in the room that you should be talking to about your online business. They will be happy to introduce you to the next contact that can open a new door for you.

The key to this technique is to focus on building strong relationships and to create opportunities, without selling anything! The moment you start selling your products, people will start stepping away from you. Focus on building strong relationships by offering value to everyone you meet and when the moment is right, you will be able to pitch to them if they're ready for it.
Most online entrepreneurs are afraid to go to offline meetups and meet people and for that reason they're missing out on huge opportunities. For this same reason, you need to go out and meet as many people as you can.
Using Live Video To Double Your Business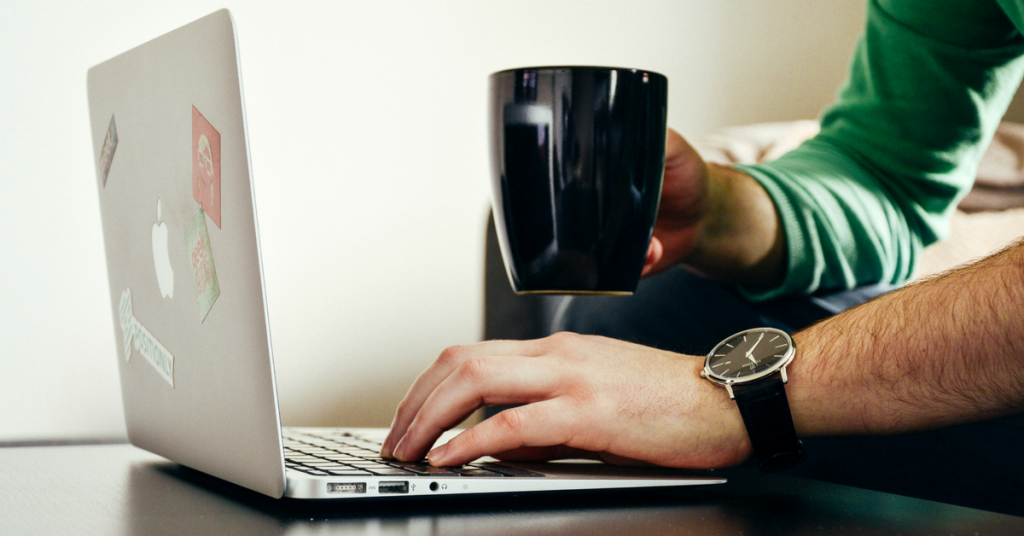 Instagram Live Video, Facebook Live Video, and Periscope - more than likely you would have heard of these social media platforms, but did you know they are the latest technological breakthroughs for users to incorporate into their business? These platforms allow you to connect powerfully and easily with your audience, which means as an entrepreneur, you are able to personalize your brand and business amongst targeted viewers.

Engaging with your audience is key to running a successful company. Gone are the days where you can just create a website, cross your fingers, and hope that people will find it and contact you for your products or services. We live in a new era, where billions of people are constantly connected to their smart phone. According to Facebook, there are 1.18 billion active users that visit their social network on a daily basis! So with the Live Video option, you are now able to literally interact in real time with your audience. Think what that can do for your business.The first thing you may be asking yourself right now is, how can I reach more people without a large following? Well, the easiest and quickest way to build a responsive following is to become Keyword specific. This means that you are targeting people specifically interested in your niche and what you have to offer. It is better to have 100 followers that are engaged and interested in buying your product or service than 1,000 followers that take little to no action on your offers. One of the fundamental keys to your business growth is to create an organic following.
How to build a following organically
Content is king
The more value and content you post regularly on social media -- the more followers you are going to gain. People want to learn, be entertained, and see valuable posts from you.Assuming you're doing this and you have a responsive following, now you are able to incorporate Live Video! Before you "go live" you must have a game plan on exactly what you will be talking about. Go in prepared or you'll lose interest and engagement.Keep in mind the attention span of the average person is extremely short, so you have one chance and one chance only.  Make it count! Lucky for you, you don't have to be on Live Video for too long to get your message across. A handy acronym to use is: K.I.S.S: Keep it short and simple! Your audience will love you for that, trust me!
Build a bond
Like anything worthwhile in life, the power of our bonds with others is what binds us together.  Strip all the technology away and we are simply human beings creating connection and bonds, which create trust and trust creates fans and buyers. With your current audience, you must build a bond, in other words, a relationship with them. You can do this with live video. Have a conversation with your audience, while keeping them entertained. Ask questions, acknowledge your viewers, and deliver value that they can take away once you're done.Now that you've created a relationship with your audience ask them to spread the word by liking to share and comment. The more likes and shares you get, the further your reach gets. Now the way Facebook's algorithm works is, with the more activity that is happening on your post or feed, they will make sure everyone can watch it and have the opportunity to engage. Whenever a user logs onto Facebook, they will see you first on their feed!
Create a contest
People love winning. Creating a giveaway or a contest that gives your users the chance to gain something by participating will spread your name and page around Facebook like wildfire. It's scary how fast news will spread when done correctly. A word of caution: Make sure you set clear and concise rules to your contest to avoid unnecessary drama or miscommunication.On your post, make sure to include a form. Here, you will gather the user's information: name and email address. These two requirements are essential for you. You have not only gained new leads for your business, but your new leads have also done free advertising work for you and your business. By liking, sharing, and commenting on your post, they have now expanded your message to their following, giving them the opportunity to participate in the contest and spread the word even farther. There are a ton of ways you can grow your audience exponentially with a few cleverly executed strategies.
Live Video Doubling Your Business
Providing value and entertaining info on your product or service without sounding like a door salesman will take you a long way. At the end of each video, provide a call to action for your audience to participate in. An example of this could be, "Click the link in my bio to learn more." Keep in mind that you do not have to provide a call to action in every video. Spamming your viewers will only backfire.Another approach you can have is leaving a cliffhanger at the end of each video where your viewers will want to see your next Live Event. It leaves you with suspense, which ultimately makes you come back for more. That's the effect you need to have on your audience.

Your call to action could be clicking a link that you've posted on your page, tagging a friend on your most recent post, and/or leaving a comment with their email on your post. The link that the user will be clicking should direct them to a landing page where you will be able to provide the user with value and an offer. That ties back into a sales funnel, where you can convert leads into buyers.At the end of the day, Live Video allows you to connect with your audience on a personal level. This form of communication will be help you convey your message more clearly as they watch you live. You will have a better connection with your viewers as you build a connection through emotions. Live video allows your audience to learn more about you, your business and what you're selling. Make it exciting, provide value,  develop creative call to actions for your audience and watch your business grow.