How To Tailor Social Media To Your Customer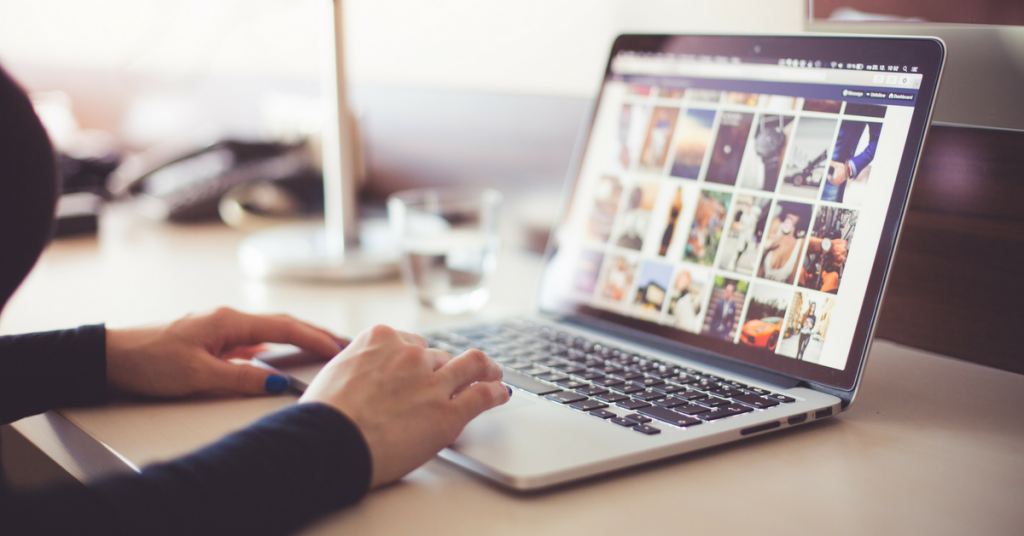 In this digitally connected world, it is rare to meet someone who does not use social media in some way. Most people use social media platforms like Facebook, Twitter, Snapchat, and Instagram to communicate with friends and family. In reality, though, social media has expanded to provide loads of opportunities for all types of businesses. Below are some of tips that will help you in reaching your potential customers through social media effectively and efficiently.
Create customer centric websites
Having a pretty website is all well and good, but it is totally useless if the customers do not find what they are looking for. This might cause a massive reduction in traffic to our websites. Therefore, we need to make sure that our website is centered solely on our target audience. This would be done by focusing entirely on solving our customers' problems through the products and services that we offer. The website should be popularized on your social media pages, and efficient backlinking strategy should be in place to drive traffic back to the website and vice-versa.
Identifying the target audience
We must have a clear picture of our target audience, what they want, and what they like before we go ahead with social media campaigns on any social media platforms in general. If we are not able to identify the right target audience, then our marketing strategies will fail due to the lack of focus.
Proper market research
Businesses must conduct market research before they start creating any sort of content for their social media as it helps in understanding the target audience's needs, wants, and desires. This is one of the most important techniques that is being used by businesses before promoting their offerings on social media.
Choosing the correct platforms and practices
Though it might be tempting to jump on to each and every social media platform for spreading our business, maximizing our social media connect practically means choosing only those platforms which suit our core business strategy.For example, a company selling apparel should have a presence on Facebook, Twitter, and Instagram, whereas a company dealing with consumer goods does not require a presence on Instagram. The best strategy would be to determine which platforms our potential customers are active on and use the data to build our own social media presence.
Increasing website traffic and search ranking
Social media is used by businesses to increase traffic to their sites, drive sales, and position their brand effectively. Not only do social media platforms help us direct potential customers to our website, but the more social media patronage we get, the higher the ranking on various search engines. This indirectly helps and backs our search engine optimization strategy.
Providing better customer experiences
As we are using social media to reach our target audience, so will our competitors. Customers expect fast response times and round the clock support. This is where companies that deliver quality services have an edge over others. Even studies show that companies engaging in social customer service have bigger financial gains than those which choose not to.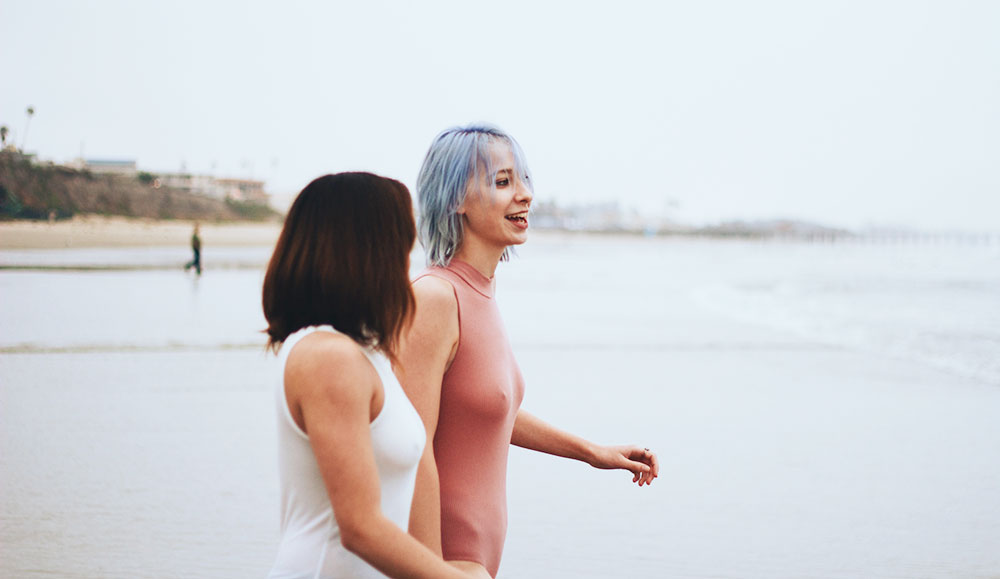 Do you know how to ask for a favor? Asking for a favor might be hard especially if you're the independent type. Like it or not, we need to ask favors now and then if we want to succeed. Favors have varying degrees from the very easy: "please come to the conference call tomorrow" to the onerous "please introduce me to your contact at Apple". Lucky for you, people like doing favors. Studies show that people comply with requests to avoid awkwardness and it also suggests that favors are less of a burden than we think.But regardless of studies, asking for favors can still feel strange. Therefore being deliberate in the way you ask a favor can make a big difference in the outcome. When asking for a favor, remember the following:
Set the stage: "I need to ask a favor"
Provide reason
Provide means of escape
The phrase, "I need to ask a favor" is a very powerful verbal contract. It also implies reciprocity. If you help me now, you can ask a favor from me in the future. This two way relationship of give and take acknowledges that the favor is not totally one-sided. But aside from this, it also makes the other switch gears into receiving mode. This will give your friend time to have an "uh-oh" or "happy to do so" moment. Consider these:"Friend, can you cover my shift tonight? I'm not going to make it due to an emergency" or"Friend, I have a favor to ask. Is it possible for you to cover my shift tonight? I have an emergency".In the first scenario, the friend is off guard and might feel that he has to do the favor. In the second scenario, setting up the stage to ask the favor gives your friend a second or two to decline or accept the favor.
The Reason
According to Robert Cialdini's book, Influence; giving a reason to your favor increases the chances of a positive response. If you know how to ask for a favor be sure you're providing a reason makes people react positively even if the reason is makes no sense to the request. People like to know that they are being asked something. If you're asking a millennial for a favor, consider reading this article  about
5 things you need to know about Millennials
. It'll give some insights on what makes millennials tick.
The Escape Clause
When learning how to ask for a favor, it's good to keep in mind an Escape Clause. People are inherently good especially when they are asked to comply with a request. This is because giving is better than receiving. However, when you ask a favor your goal is two-fold: getting what you want and making the giver feel good about helping. The best way to do this is to provide and escape clause so that your friend can graciously decline in the event that they cannot do you the favor. Remember you are giving them the choice to comply. You are not commanding them.
Good Escape Clauses Include:
"I understand if you can't help. But I thought I'd ask".
"I understand if you can't come because you're busy".
"I would like an introduction to your friend from Apple but I understand if it makes you uncomfortable".
Friends and colleagues cannot always come through when you ask them a favor due to a variety of reasons. However, you can always ask them favors with grace and gratitude so that you maximize your chances of getting what you want. Hopefully you will be able to pay back the favor once they ask something from you.
Salesforce Predicts Shoppers Moving To Mobile Shopping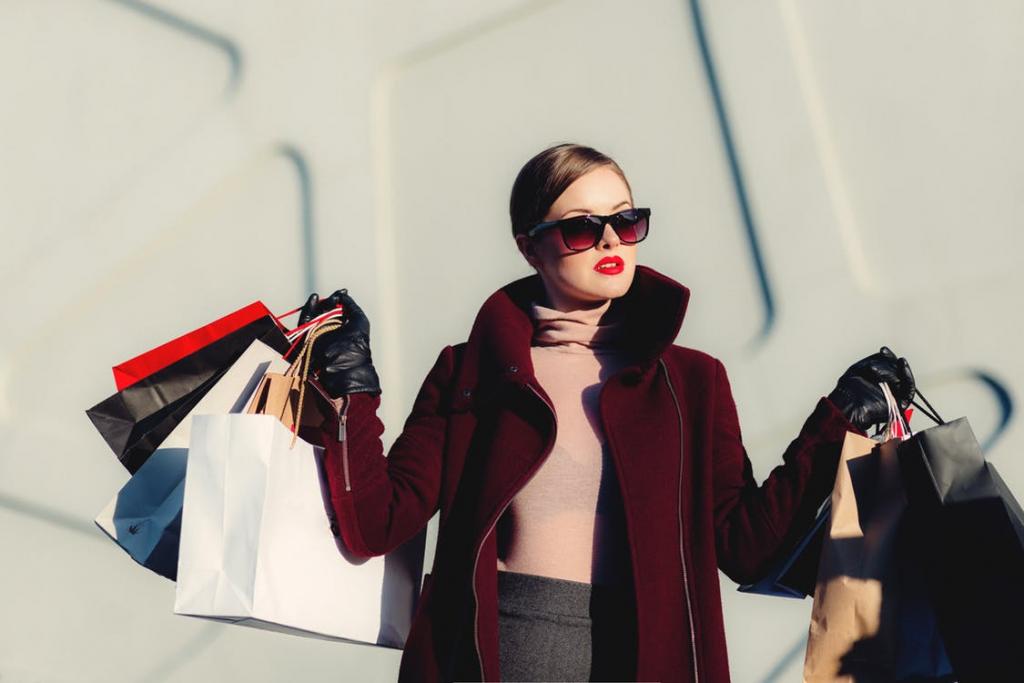 Analytics have confirmed the presence of shoppers to be on their own mobile smartphones.

Jeff Barnett, CEO of Salesforce Commerce Cloud, shares his team's vision on what's to come for commerce in 2017. Shoppers are spotted to be taking their shopping online, strictly on mobile devices. Reports of a rate of 47% of orders from smartphones on U.S. sites grew in a span of a year alone, with costs of $2.08 worth of average spending on across U.S. E-commerce sites. In total, 4% of total traffic growth are summit to U.S. digital commerce sites. The data is looking at an uprise on mobile shopping, but in a downgrade on traditional brick and mortar retail. Discussion on stores making the ultimate decision on either changing their platform or to simply die off are being requested by retailers demanding flexibility in stores. The statics for mobile shopping means a decrease in retail profits. Customers have their attention on their mobile devices, neglecting traditional shopping. This forces retailers to upgrade and expand their business to newer areas.Traditional brick and mortar retailers should shift themselves to mobile in order for their business to stay afloat. Selling online will keep the business staying competitive and consumer needs met. A majority of customers are already online, all retailers need to do is meet with them there. Distribution is made to be an easier process, with the supply being from one location. Already predicting the end of ATMs, shoppers are beginning to ditch cash with cards. With cards, customers are able to get more purchases to be conducted with extreme convenience. This is a win for both parties.About 15% of U.S. malls will be disposed or will be converted into non-rental spaces within the next 10 years. Within 15 to 20 years, Howard Davidowitz, a retail consultant expects a near estimate of half of America's shopping malls to fail. More and more retailers are moving their business online to secure their awareness."Three trends are upon us, AI, mobile, and chat, put them together, add water and shake, and what do you get, a long abated killer app for mobile commerce". Rama Ramakrishnan, the Chief Data Scientist says. 2017 will be the year when AI chatbots for commas will soar and shift into mainstream across all stages of the shopping experience. "This time next year, we'll look back and wonder how we ever shopped without them".With the promise in accelerated delivery, the mobile shopping experience is only improving. Prediction that our own voices will be the next user interface for shopping in 2017. Through services like Amazon Alexa, Google Home, and Siri, consumers can do more than web searches, but can also purchase products and services online as well. Customer centricity is becoming everyone's main task on the use of mobile shopping. Without predicting what consumers want, through online history and searches customers can get exactly what they want in their own time of need.

The new shopping method seems to be in favor of the consumers, with new features created to cater shoppers. The evolution of shopping has changed drastically due to technology advancements, their efficiency has allowed many opportunities to open. Although the benefits are in reach for most, traditional retailers much adapt well in order to catch up with the competition. Once the adjustment is complete, finding customers and companies will be much easier.
5 Sales Tactics That's Proven To Work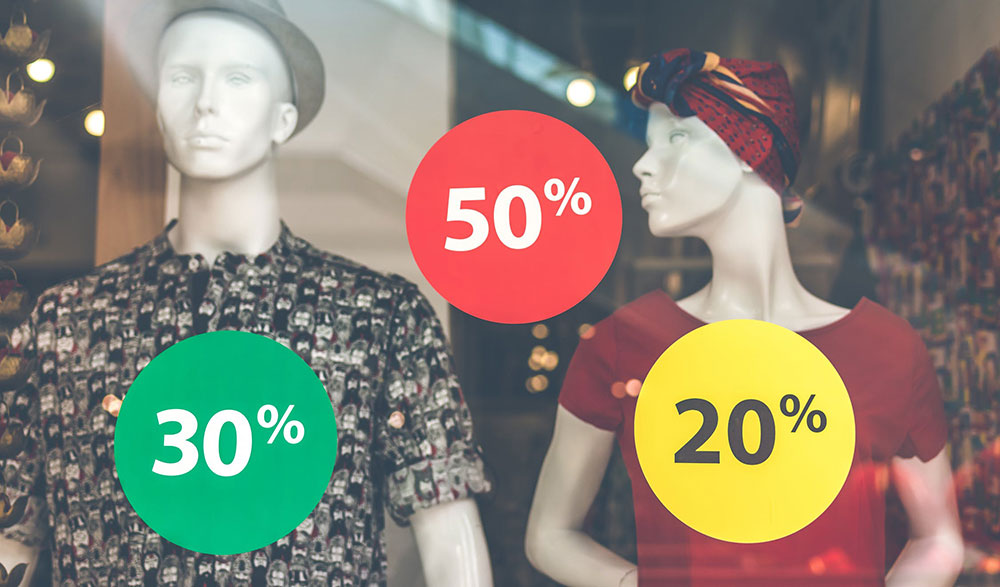 Sales is the oxygen to your business. Without sales, you wouldn't have a business. In order to achieve the next milestones in your business, you need to first achieve your sales goals. And sales' success fluctuates every year, with every season, and with every industry. It's so inconsistent it's hard to keep up with. We get it, sales is difficult. And when push comes to shove, you can always rely on the following 5 sales tactics that's been proven to work since the beginning of time.
Ask Your A Sale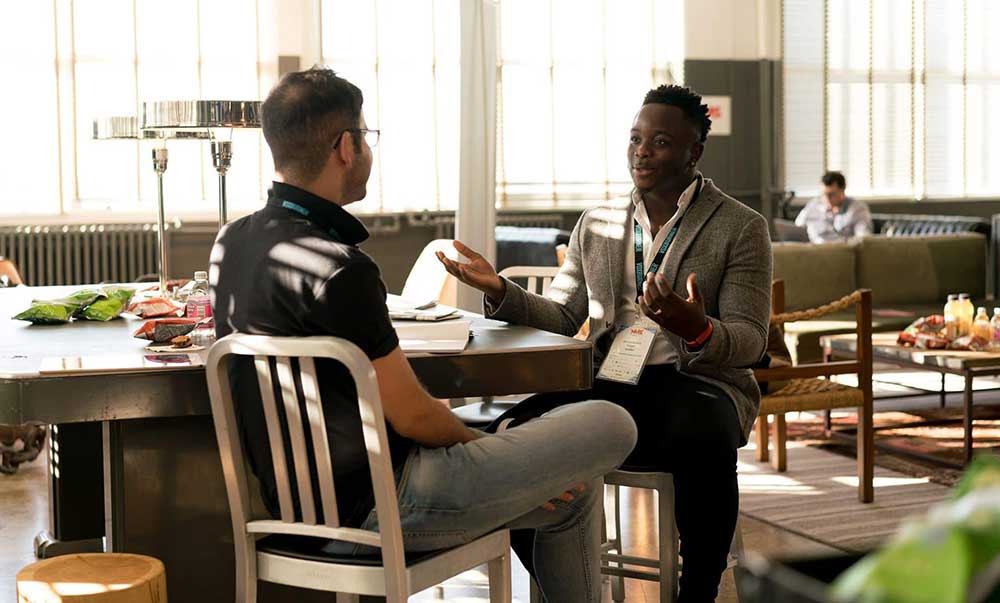 Yes, that's right. The oldest sales trick in the book, literally just ask. Sometimes we're intimidated by rejection or scared of the prospect of being turned down and killing the day. But you have everything you need right now to get started. If you absolutely NEED to get a sale in, no better strategy than to simply begin asking for a sale. Get our your phone and start texting. Log onto
Linkedin
or social media and begin sending messages. Go through your inbox and setup meetings with old friends or prospects you haven't connected with in a long time. You'll be surprised how well simply asking can work.
Give Something Away For Free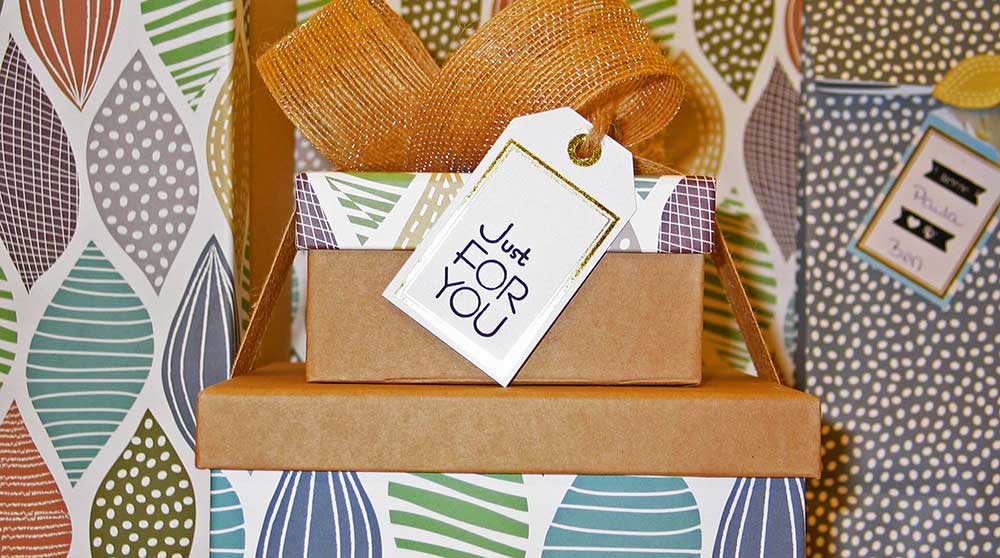 Everyone loves free. Think of something of value you can give away for free that could either get you publicity, leads, or at the very least a backlink to your website. Connecting with other organizations and offering something for free is a great way to bridge mutual connection that otherwise couldn't have happened. But make sure the thing you're giving away actually has value and that you get something in return. You don't need to get a sale in return, but as long as you're receiving something back that makes it worth the investment. Sales is a slow game, and these early investments can pay back big time later.
Sponsor An Event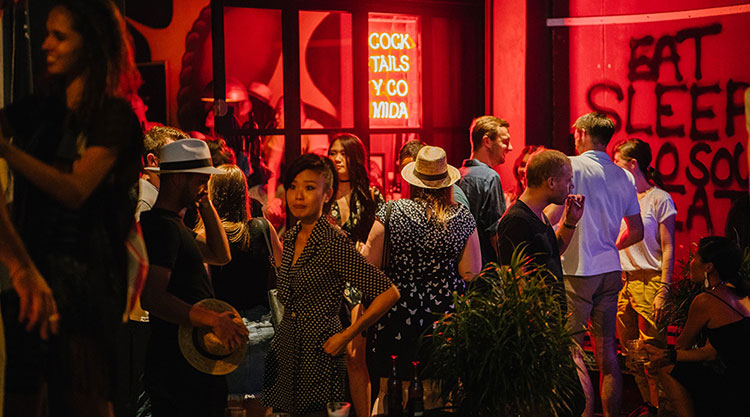 Choose an event that has your target audience and ask to sponsor it. If you're on a low budget, ask if you can offer an in-kind sponsor by trading your service/product (see above). But just having your logo at the event or on their promotional materials simply won't be enough. You need to be at the event and help get your name out there. Make sure you get a table or a spot where attendees can see you and your business. And setup your table up in a way that lets you get people's information to be used for prospecting later. You are there to get more business after all.
Run Online Ads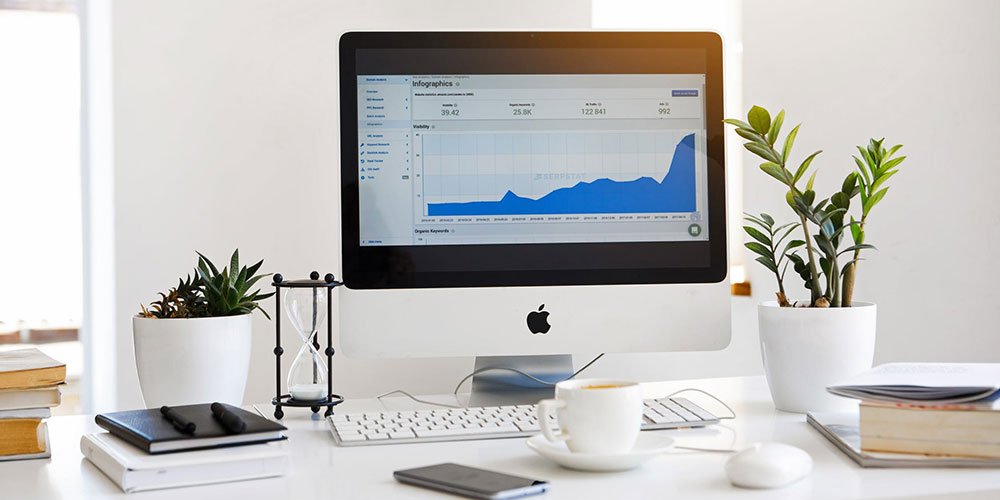 If you have some budget to play around with, run some advertisements on
Google
or
Facebook
(or both). Running ads can be expensive and tricky if you don't now what you're doing. You will need the proper copy written along with some appropriate graphics in order to convert better. If you're on a smaller budget and can't afford to hire a graphic designer, we recommend
Penji
. It's an on-demand graphic design platform that lets you work with a designer and get as much graphic design work as you want done for a flat monthly rate.  When you have your ads completed, make sure to have your entire
sales funnel
mapped out so you're able to capture leads and ultimately convert them.
Build Strategic Partnerships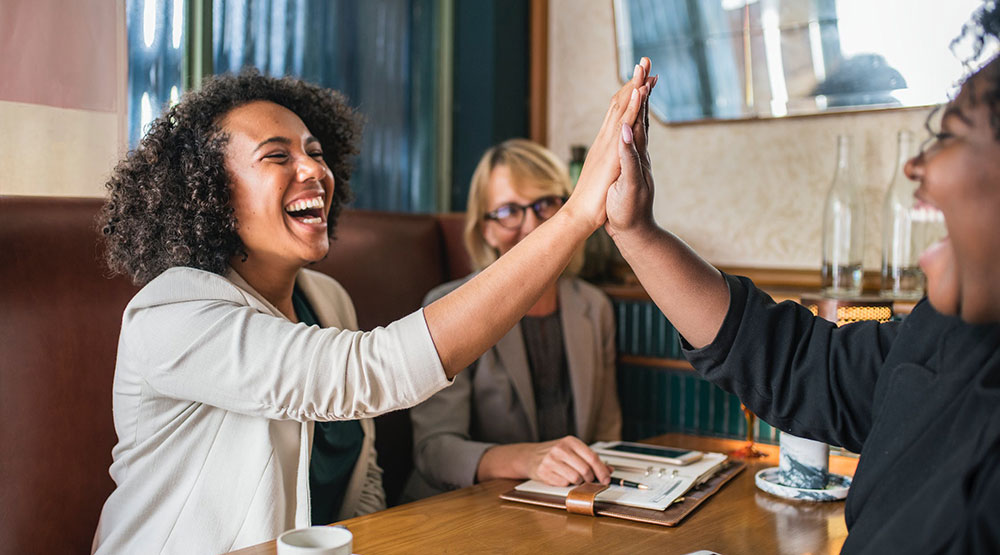 Depending on what your business is, building strategic partnerships can be a great way to introduce your product/service to customers who may already have the need. A partnership should be mutually beneficial, not a one way sales street. Be sure you have something to offer to your partners and that the benefits are mutual between you two. If a customer already trusts that business, they're more likely to trust your business when introduced through the proper channel. It will save time and money from advertising, so long as you have something to offer your partner in return.These aren't the only strategies that are viable and proven to work. But if you're looking for something to kick you into high gear and get moving, start with these and see where they lead you. Sales and marketing isn't any single action or strategy. You won't succeed if you just try one tactic to get sales. You'll have to experiment and explore all your available options. And just because it doesn't work now or doesn't work during this time of year, doesn't mean it doesn't work. You'll have to factor season into the equation. You can read this article for more information on
sales and learn the secret of consistent sales
.