Virtual Reality Journalism: a New Way to Experience Empathy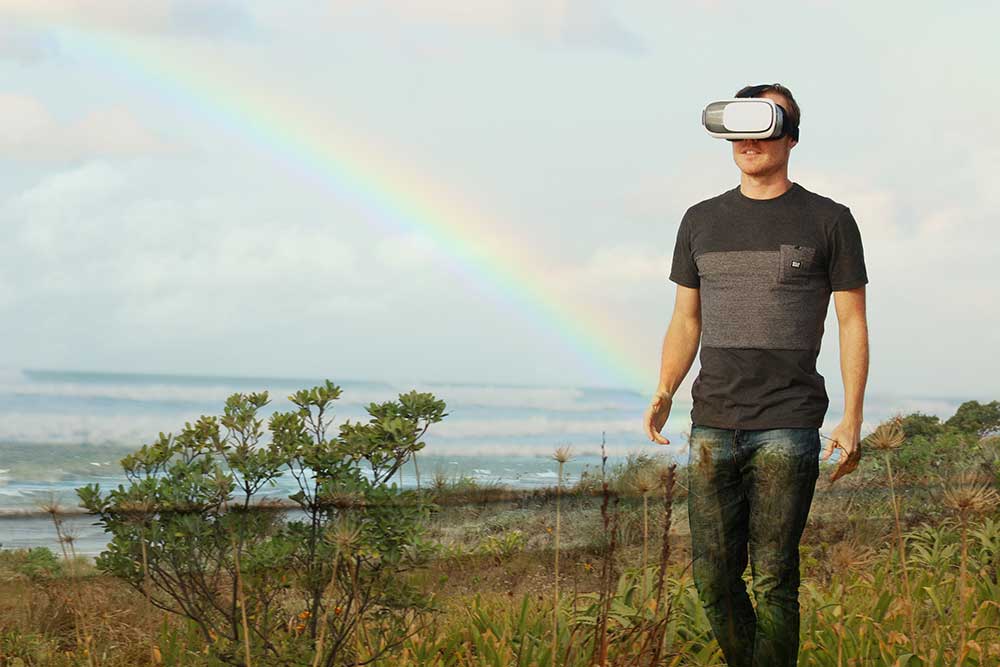 Until recently, 'to walk in someone else's shoes' was only a saying meant to help people gain perspective on the lives of others.  It was a statement of imagination.  However this is no longer true.  The days where thinking about the experiences of others have now evolved with the help of virtual reality.  Now we can literally 'walk in someone else's shoes'.  We can see what they see, interact with what they interact, and be given the freedom to roam and act within their environment and situation.
In an interesting talk during this year's New York Tech Crunch Disrupt Fred Wilson touched upon the topic of The Machine to be Another: an artistic project that put people in different and controversial situations they wouldn't be able to access through simply watching the news or a documentary.   Most of us haven't been soldiers on a battlefield, disabled, or elderly.  None of us have ever looked into the mirror and seen another face- except those using virtual reality to "be another".
Virtual reality gives us the option to remove what little distance there is that a camera and TV screen leaves us when we watch the news.  VR journalism is a term describing the new ways to put viewers directly in on the front lines in Syria or in blast radius of tear gas during a protest.  VR journalism removes us from our third party positions and turns us into participants.  Instead of watching journalists or narrative documentaries,  VR journalist allows views to hear a story by being in it instead of being told.
In situations such as violent crime, it has the power to make us not only feel what it feels like to be a victim, but also to feel what it feels like to be the assailant.  Take for example the report of an armed robbery.  It's easy to assume what it would be like to experience what the victim experiences: fear, anxiety, helplessness.  But to experience a burglary through the perspective of the burglar makes for an interesting spin on how we empathize.  What does a criminal experience while committing a crime?  Sometimes we forget that empathy is a two way street.  It's an emotion that can be experienced not only for those victimized but also for those who are creating victims.
What implications does this have on our psychology?  In a world where we can (almost) physically occupy the situations of others, how does our deepened sense of empathy have an effect on our daily lives?  What's remarkable about virtual reality is that it's applications are proving to exceed merely areas of film and entertainment.  It's proving to be useful to society and to public psychology.
If VR journalism can put a Trump supporter in the shoes of an illegal immigrant, or a pro-life activist in the shoes of young woman getting an abortion, how will this affect common controversies in today's society?  How will it affect the way an individual draws their conclusion?
Looking for a VR set?  Check out our reviews on the best VR set you can buy today.
How to Handle Stress Like a Top CEO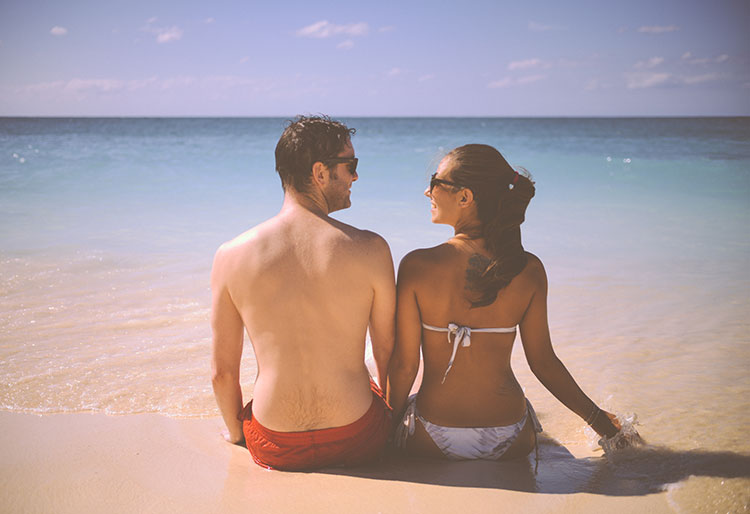 Sometimes as a business owner, leader, and/or CEO things can be overwhelming.  Ever wonder what the top CEO's do to deal with stress?  Below are some of the methods that top CEO's have used to cope with stress in their daily work life.
Luis Derechin, CEO of JackBe
"Business situations that add stress to my life are mostly circumstances that are out of my control and that I or my team can't do anything to remedy. As an early-stage CEO, I try to be adaptable and to think that almost anything can be remedied. However, macroeconomic situations and giant shifts in purchasing patterns require far more innovative thought, so they create more stress. I relieve stress by exercising. I go for long runs in the morning, to meditate and to try to work out the issues. Last year I got fit enough to be able to run a couple of marathons."
Chris Twyman, CEO of Zapoint
"Planning in a fluid market is extremely difficult. At Zapoint we always have a plan B. For the last two quarters, we have had to have plans C and D too. We have to have that level of anticipation so we can react quickly, but it puts extreme pressure and stress on our team. Monthly reporting has become weekly, and weekly meetings now happen every other day. This enables us to manage resources in the most efficient way, but it does add gray hairs. Working out can offer temporary stress relief, but I usually find that quality time with my family works best."
Robert (Robin) Loudermilk Jr., CEO of Aaron's, Inc.
"To be honest, I don't have much stress. My father started this business. There are stresses to working in a family business–not necessarily conflict, but it's hard. Dad is still active in the company at 82, and I've worked here for 25 years now. I've been CEO for six months. To get away, anytime I'm not working I'm outside somewhere. I have three kids. We go fishing or hunting, or I watch them play soccer. Family comes first. I encourage my managers to do the same."
Ryan Wuerch, CEO of Motricity
"As a CEO, I find stress to be inevitable whether the economy is up or down. Ideally the best way to manage stress in a down economy is to avoid it altogether by executing on your business objectives and maintaining your company's success. Personally, I combat stress in many ways, including running 60 miles a week training for a marathon and spending time with my family. But let's face it, to take the edge off of the day there's nothing like sitting down with friends for a good bowl of chips, salsa, queso and guacamole."
Whether it's a simple jog every morning, relaxing with the family, or a canoeing trip every owner/CEO needs to take the time off to reflect and deflate every once in a while.
Sources: Link
Secrets to Getting Consistent Sales For Your Startup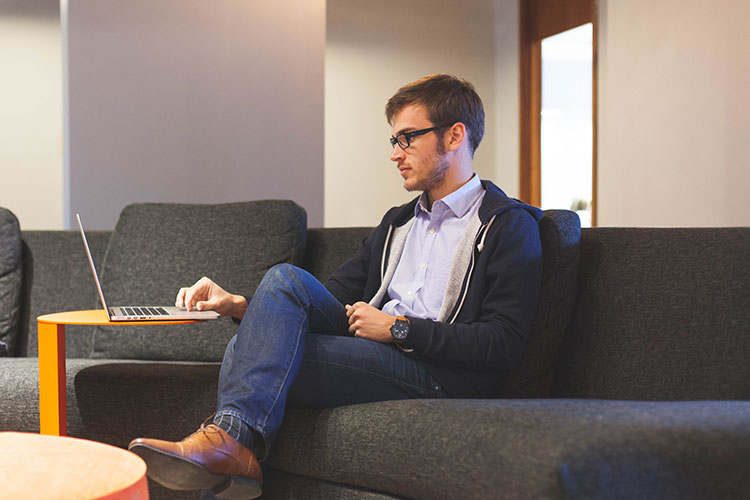 No matter what industry you're in, sales is your oxygen.  Without consistent sales, most startups simply can't function. Unfortunately most startup companies don't invest enough in their sales process until it's too late. Here are the strategies successful startups have adopted to consistently meet their sales goals.
Building a Stronger Network
Consistent sales doesn't happen automatically.  For larger accounts, it's often best to start with referrals and be introduced organically to your prospect instead of cold calling.  And having a well connected network of friends and peers willing to help support you is the key to getting more organic referrals.  Meeting someone and getting their business card is easy. Maintaining your relationship and keeping yourself relevant is the real challenge. If you're not already using LinkedIn, now's a good time to start.
Focusing on Weekly Results
Without setting weekly goals, your team may believe staying busy and filling their calendar translates to sales success. Unfortunately activity doesn't convert into sales unless it's focused. Get into the habit of setting achievable weekly goals for your team. Weekly goals provide your team a compass to follow and keeps their attention laser focused on just a few important items. Try to make your goals specific, realistic, and achievable. Ambitious vague goals are often demoralizing instead of empowering.
Do The Unnatural/Uncomfortable
It's our natural tendency to avoiding people and things that make us uncomfortable. Success is usually found outside our comfort zone, not within it's confined walls. Having the courage to withstand natural discomfort will allow your team to reach more daring goals and achieve results outside their normal capabilities. Get your team into the habit of doing ONE thing each day that they're normally uncomfortable with.  Just make sure they're staying well within the confines of your state and federal laws.
Under-promise Over Deliver
No one likes to be lied to.  And no one likes to be promised something and have it delivered sub-par.  It's often easy to over promise a customer just to get the sales in and be overly enthusiastic about it.  Be honest with your customer and lay out all the unknowns and what they're REALLY going to get.  They will trust you more and can feel your sincerity.  Now after that's done, make sure your team over deliver.  Your client will be 10x happier and be more likely to refer you.
Ask Directly
Ask your client "Are you ready to begin today?  I can have the paperwork ready in 30 mins".  Don't be shy or give your client too much time to think over everything.  It may be uncomfortable at first, but asking directly can help you seal the majority of deals that otherwise would've been lost. Even the most secure and sure deals can often fall in between the cracks if we missed the opportunity to strike while the iron is hot.
Any startup can learn and adopt many of the strategies above. Despite their simplicity and low financial investment, the strategies above have only yielded success when they're consistently followed and built into the work culture. As with any sales or marketing strategies, consistency is key to achieving desirable results.
7 Known Brands that Bootstrapped to Success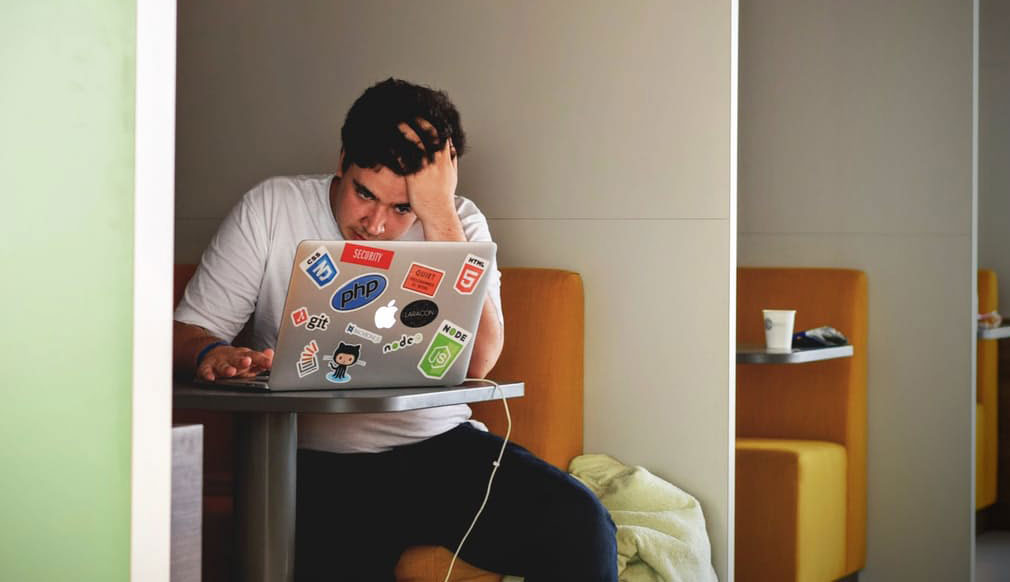 Today's entrepreneurs have a misconception that in order to succeed, you need outside money, and you need others to validate and invest in your idea. Below are 5 major companies to prove that theory wrong. You'll probably recognize these 5 successes below and you'll be more impressed with the fact that they didn't receive any funding to become successful.
1 – SPANX
Sarah Blakely started her $400M company with about $5000 in her bank. At the mere age of 27, the wild idea of her new to be found startup came while she was getting dressed for a party. At the time, she even researched and wrote the patent herself in order to save money on hiring an attorney. Fast forward to 2016, her company reportedly worth $400 million and she owns 100% of her company.