Popping the Bubble: How to Escape the Social Media Echo Chamber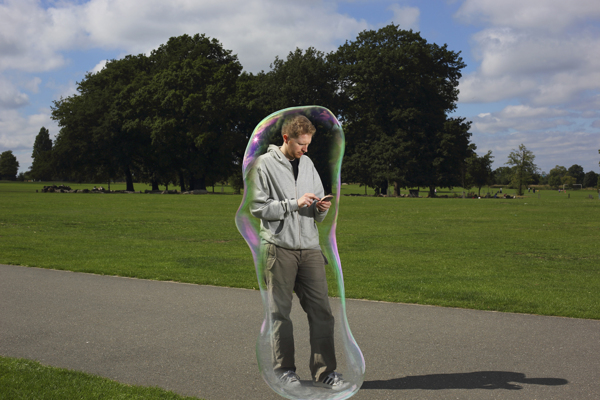 This past election has left most millennials in a cloud of surprise. I know that on my own Facebook news feed there was a very anti-Trump/pro-Bernie vibe. In the months prior to the election, my outlets for social media were bombarded by very specific opinions against the reality TV billionaire. All I heard were calls to "feel the Bern". To me, and I think to most people my age, it appeared unanimous that Trump would lose. However this was not the case. So what happened?
One issue with social media is that it's prone to creating echo chambers: places where our ideas are reaffirmed by the consensus of our networks. Don't like one particular friend's libertarian view? Easy. Unfollow them. This ability to unfollow, paired with algorithms that curate content towards to your taste depending on what you like/react to, creates the walls that seal us into comfort zones with like-minded people. It traps us into a biased reality; a bubble that prevents us from ideas different than our own. Here are three simple ways to combat the bubble, and allow for the diffusion of ideas. No one's saying it's easy, but those who do are the guardians who keep the dialogue open during difficult times and with controversial ideas.
Actively like and react to diverse new sources and pages
Much of the power and control that users have over their social media is in curation. Your feed is curated according to the content you interact with. Simply being aware of this fact can make help make you more conscious about how and what appears in your feed. If you're not seeing a lot of diversity in content, maybe try interacting with new stuff.
Watch out for confirmation bias
Does it always sound like you're right? When you log onto your Facebook, does every status update and shared article resonate with your own beliefs? It's easy to be drawn by the gravity of people who support your ideas, but to keep an honest perspective on the state of the world, you need to balance out what you expose yourself to.
A wise person once said to me "you like that author's opinion? Then try reading their opposer's book."
Never Unfollow
The "unfollow" feature is meant to be used in times of dire offense. It's understandable that a person be unfollowed because they are insulting or harassing. The problem is that in some subjects like politics and religion, people can resort to both of these behaviors. Because people tend to hold political and religious beliefs close to their hearts, opposing views often respond with even more hostility. Usually in these cases people unfollow not because of the idea itself but because of the primitive and often negative ways people try to convey them.
What makes unfollowing such a bad option is that it closes the dialogue between big contrasting ideas. If you unfollow a friend who disagrees with you, you're basically choosing not to hear their side. Does doing this really make you the bigger person? When we choose to stop the flow of information, we are also choosing to remain within the bubble. Break free by practicing these three simple guidelines. Humans aren't always the best at communicating, but at least keeping an open ear and an open heart leaves the door open to a more harmonious reality, one that actually reflects the ideas of the world, and the people who hold them.
Should You Get a Website?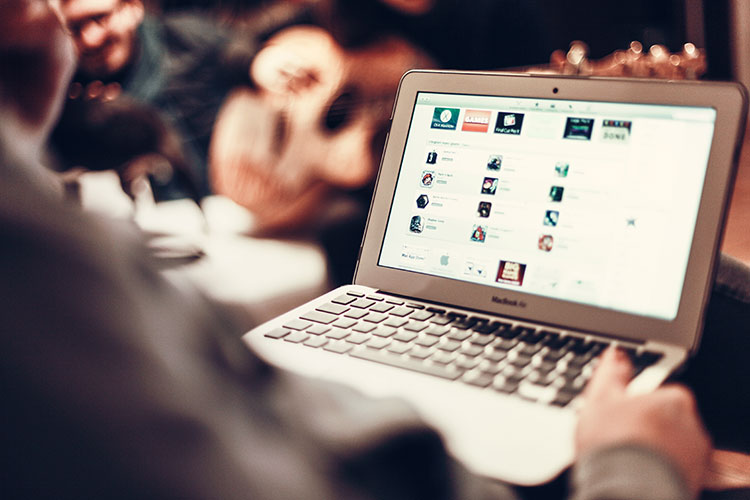 Nowadays most established businesses have websites, however more than 75% of businesses out of 22.5 Million registered businesses in the U.S still don't have websites.  So is it really essential if most businesses seem to be doing alright without it?  There are 2 school of thoughts when it comes to this subject.
YES: Your business is your website
Most modern businesses that have been started and ran by millennials are gungho about having a strong web presence.  Their demographic tends to rely on online and social media searches and interests.  The philosophy here is simple, if you have a website, you can be found.  If you don't have a website…well, you can't be found.  So modern business owners rely on their website as a primary source of generating new leads and acquiring new customers.
NO: Good Service/Product is the best practice
More traditional business owners tend to rely less on websites, as their business may have been started long before the web revolution, and they tend to be smaller businesses and more localize.  Their philosophy is nonetheless, true.  By providing reliable and trustworthy products and services, they're able to maintain a consistent staple of customers day in and day out.  However the downside to this practice is it can't be scaled easily.  As you're only as good as the locals around you.
No Website is better than a BAD Website
A better question than whether or not to have a website is whether or not it's worth having a BAD website.  An out-dated and unresponsive website nowadays in 2016 will appear old and neglected, often times even hurting the business.  Locals will still visit your business, however having a poor web presence could deter prospects.
Conclusion?
It's definitely worth getting a website for your business, however you need to make sure that you're doing yourself a favor by making sure your web presence best represent your business.
Entrepreneurship: A Millennial Definition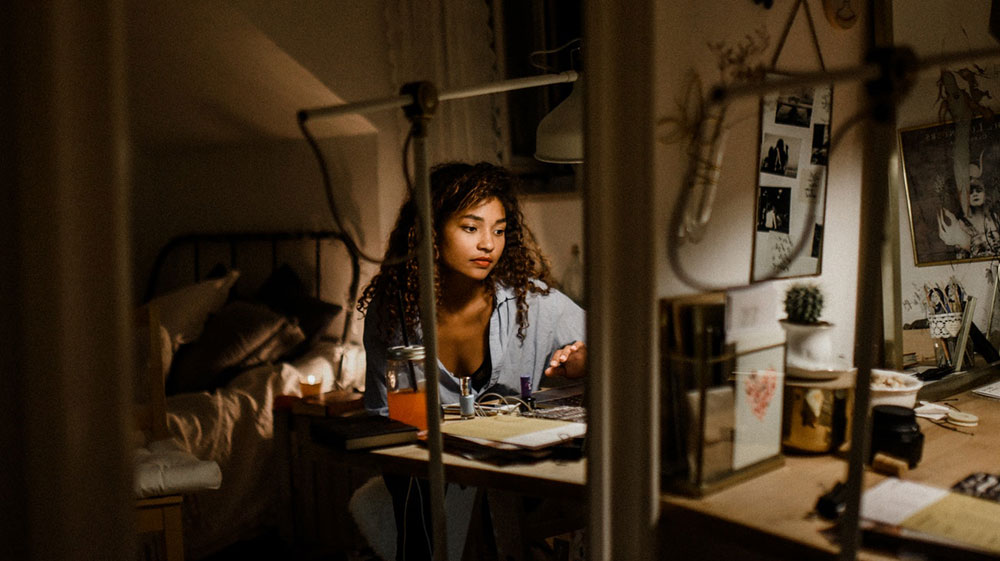 What is entrepreneurship? Well, The word entrepreneurship has easily been one of the most sought after lifestyles in modern history. Some people think that entrepreneurship automatically brings a life of lavish things, constant travel/exploration, internet fame, dating supermodels, and short working hours. But before you get all of these "things," you just have to quit your job, sacrifice a few years of your life, and POOF. You get it all!
So, what are you waiting for? Go on and quit that job of yours. DO IT! It's what you want, isn't it?
Well, before you do all of that, I suggest learning more about the word entrepreneur. What is entrepreneurship and what does it truly mean? This article is a collection of thoughts that I have compiled into one beautiful love letter to the one word that has somewhat defined my life; entrepreneurship.
Let's start with the basics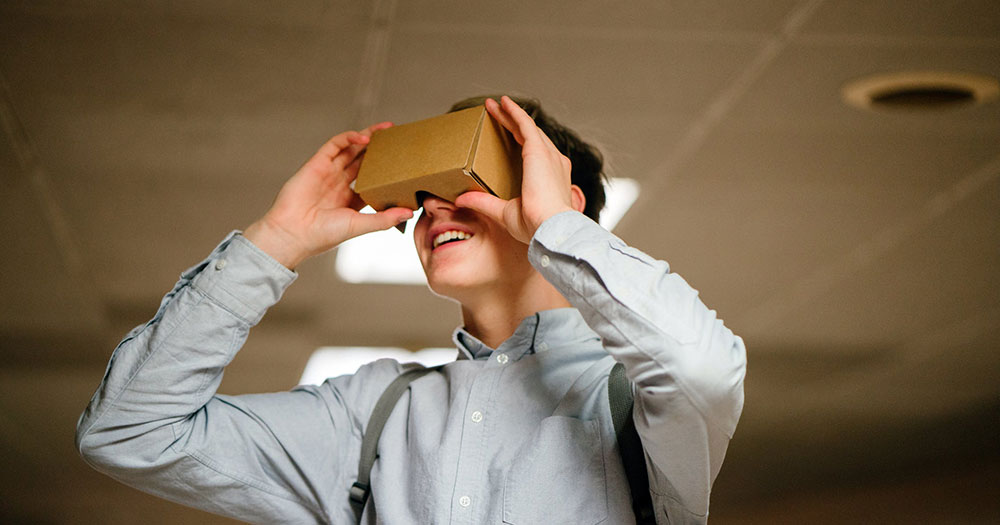 The business dictionary and most overused definition of entrepreneurship are defined as: "The capacity and willingness to develop, organize and manage a business venture along with any of its risks in order to make a profit."
Now that we have the fundamental definition of what is entrepreneurship, we can further expand on the initial foundation. Like everything else, entrepreneurship is a journey. As Robert Frost eloquently uses a phrase in his poem "The Road Not Taken":
"Two roads diverged in a wood, and I—

I took the one less traveled by,

And that has made all the difference."
Entrepreneurship's journey can be summarized in three particular phases:
Phase 1: Buzzwords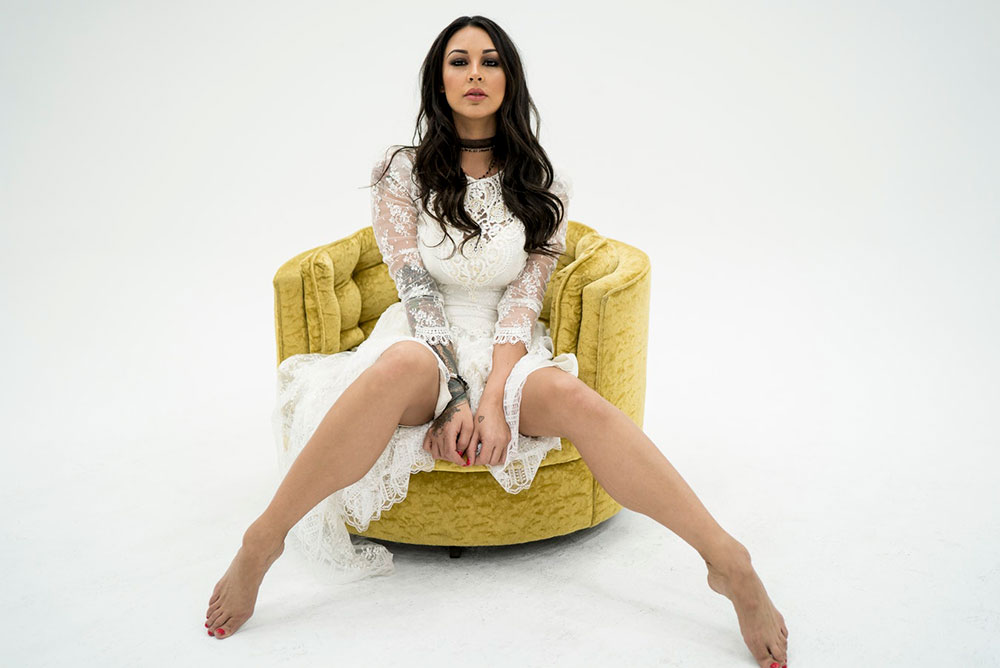 As a millennial, we can be easily influenced by outside internet celebrities. Famous figures like Gary Vaynerchuk, Tai Lopez, Grant Cardone, Lewis Howes, and John Lee Dumas. (Just to name a few) You watch their content on social media religiously, read about how they were able to become successful, and then begin to envision a life that is nearly identical or rather similar to theirs. You become so inspired that you begin creating content for your own social media platforms with cheesy motivational quotes from entrepreneurs of the past or worse, pictures of yourself with quotes said by you and then signed by you. As if you've accomplished something.
SIDE NOTE: Think about it. How many people do you know that not only posts a ton of motivational quotes but have added their own personal signature within the social media posts? We can thank Gary Vay-Ner-Chuck for this one.
The New Meaning of Entrepreneurship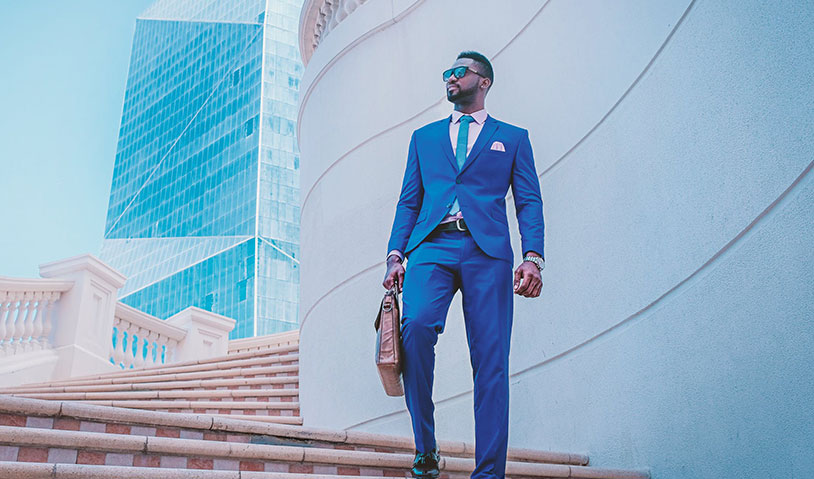 The definition of entrepreneurship no longer has the same meaning. Currently, the definition of entrepreneurship is a person dealing with an egotistical battle of attention and primarily focuses on their own success and not the success of their team. A lonely journey of one's self-validation.
At the beginning of your entrepreneurship journey, it's easy to get lost in the world of business and it's fun to fantasize about one's self-success. We as a society are obsessed with it. Early on, identify the things that you most want in life. Is it fame? (And if it is, that's totally cool. Just accept it and embrace it.)
Do you want to bring change in the world? Do you want to run a successful company?
Phase 2: Finding Yourself and Obtaining Balance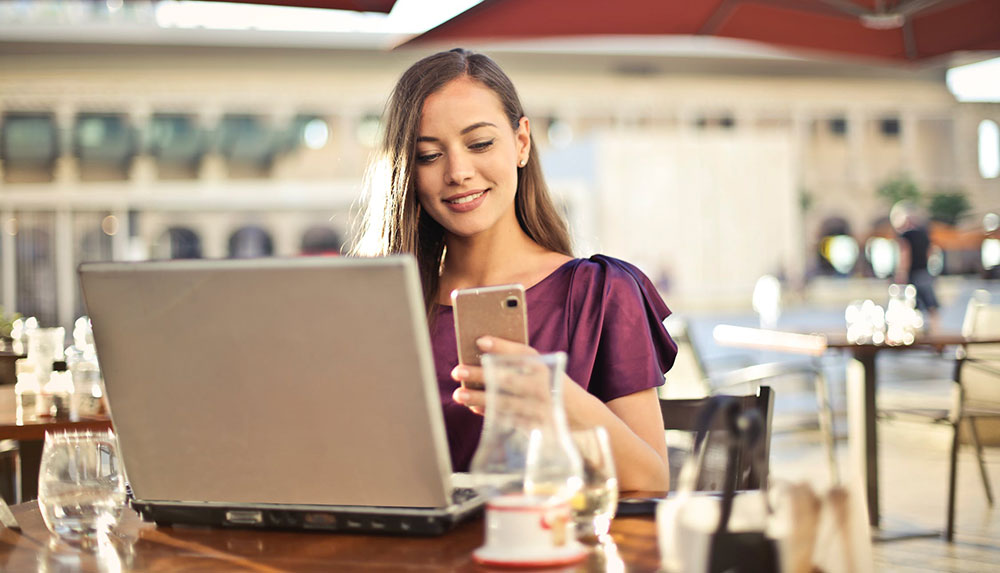 Understanding your why or at the very least having a general understanding of why you're willing to be as crazy as you are, to quit your job to do the thing you love, is critical to one's success. This fundamental understanding will allow you the ability to motivate yourself when times get tough and you feel like quitting.
Entrepreneurship is not fun. The highs are high (so high in fact) but the lows are depressingly low. It's a constant roller coaster ride filled with non-stop ups and downs, twists and turns stop and goes. Strangely enough, those emotions will all be experienced in the first minute of your day. Your mind tends to wonder, you feel excited, trying to further expand on your initial ideas from your meeting today, thinking about what you may have done wrong to get that new client, or even experiencing the success of obtaining a new client! (If so, congrats!)
At the beginning of your entrepreneurship career, it's important to understand yourself and the need for balance.
Balance
No one ever truly knows oneself in the earlier stages in life and especially their career. But what is important is to have empathy. Not only for your peers but also for yourself. It's ok to fail. It's ok to not be where you want to be, but be cognizant that one day, you will get to where you want to be.
Next is balance. It is so darn easy to work 20 plus hours a day. I still do it sometimes. But you need to find a way to let go of the computer and walk away from the work. Even if it's for just an afternoon. Find a hobby, fall in love with something other than work, and find a way to be romantic to yourself. Your own mental well being will give you the superpowers to achieve your goals.
Phase 3: Execution and Persistence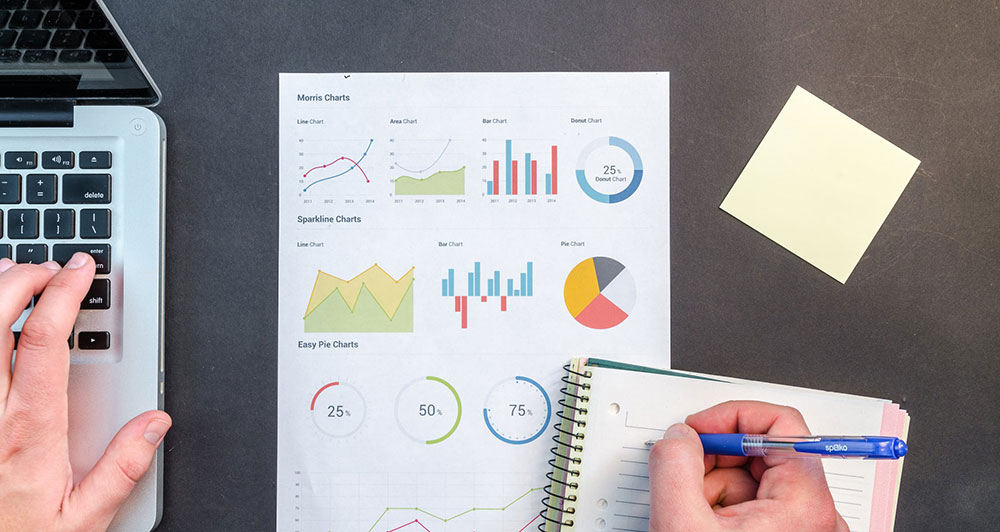 The last piece of the puzzle and quite frankly, the most important part of entrepreneurship. You now have at least a few ideas as to what is entrepreneurship to a millennial.
Execution and persistence are the hardest of the three phases. It requires the most refining and also the most amount of attention. If I could do it all over again, (and there is no way that I would want to, because it led me to this moment of my life) I would be more data-driven. Passion can only get you so far, but there will come a point and time in the entrepreneurship journey that you need to go off of numbers, analytics, and raw data.
Being a more numbers driven organization will give you the know how to expand in the future. It will also give you the understanding of how you and your team may not have been executing. The best part about plans is that they change. But without the proper data and numbers, it's almost impossible to make an educated decision to pivot or shift your company without having that information. If you feel the need to learn more about entrepreneurship and want is entrepreneurship to other millennials, you can get advice from other millennials here. Written by a colleague of mine that influenced and inspired this article. learn what others
Tips for The Entrepreneur Mind
Have A General Understanding Of Your Mission And Why: It's ok if you do not have it all figured out. However, there is a general theme of what you believe in as a person. If you don't have the next 25 years figured out to a "T' it's ok. Jot whatever comes to mind in your head on paper and get it out there throughout the universe.
Treat Your Company Like A Sports Team And Not A Family: I learned this from Tim Ferris' podcast with Reid Hoffman. Check it out.
Show Empathy: Don't be a robotic D-Bag. Give a crap about others.
Tips For The Entrepreneur At Home
Read Books And A Lot Of Them: I compiled a list of entrepreneur resources on my podcast that has a list of the most influential books that I have personally read. Head over to a Barnes and Noble and pick out books to read. There is a reason those books are located in that store. They are trusted, edited, and have the reputation of a quality story teller. My rule of thumb is that if it's in a B&N and has been recommended for me to read, then it's a book I need to read.
Stop Reading And Watching Content From Untrusted Or Unverified Resources/Publications: The amount of articles that are available online (especially this one) can completely derail or disrupt your day. Do not become easily influenced by content. Stay true to yourself and your mission.
Leave Your Ego At Home: You are not bigger than anyone else on your team and you are certainly not bigger than your company. Don't be comfortable with being the CEO of your company. Early on in your startup, a title is just a title. You can be called manager or even janitor, but what truly matter is does your team listen and follow your vision.
Understand Your Strengths And Go ALL In Once You Find Out What They Are: Once you have a general understanding of your strengths, then find out what your weaknesses are. Then hire individuals that can help fill that area.
Tips For The Entrepreneur At Work
Understand Your Strengths And Go ALL In Once You Find Out What They Are: Once you have a general understanding of your strengths, then find out what your weaknesses are. Then hire individuals that can help fill that area.
Get Mentors: This doesn't have to be physical mentors, but instead you can listen to success and failure stories from top story tellers. For me, I decided to create my own podcast. My goal in creating the podcast was to learn from others' mistakes and failures. The podcast has been the single greatest hobby that I have started to date. The amount of knowledge and the incredible people that I have become friends with has been life changing.
Speak Last And Listen Often: The truth of that matter is that your opinions and how you feel don't matter. The only thing that matters is morale of your company and the livelihood of those around you. Put yourself last and be the ready you read about online.
Now, go out there and do what you've been born to do. The fact is that if you've read this far, I haven't told you anything you did not already know. But to those who have read until the end, good luck.
5 Strategies To Massively Save On Your Holiday Spending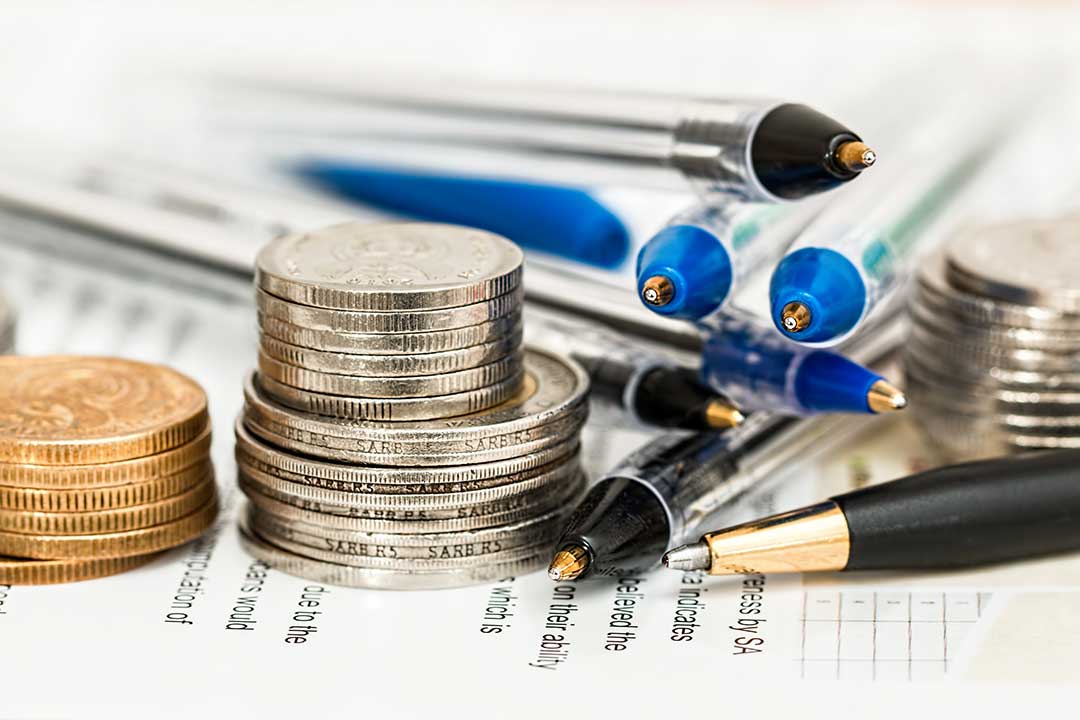 Regardless for those who are buying presents on-line or in-person, you continue to need to lower your expenses.
Whereas many individuals neatly use rewards playing cards and coupons, they're nonetheless lacking out on beneficial financial savings, which can price you serious money. These firms might help.
Get smarter about rewards
Curious which reward program suits you greatest? Birch helps you discover new bank cards based mostly in your spending habits.
Have already got playing cards with cash-back bonuses? You need to nonetheless try the finance app because it additionally helps you optimize what's already in your pockets.
By grouping your transactions into classes, Birch exhibits you which of them card provides you essentially the most bang to your buck. You'll never miss a another reward.
Money made simple
Utilizing Ebates is as simple as one, two, three: Join, Earn Cash, Earn Cash again. I'm not kidding.
Free Ebates memberships let savvy buyers seek for combining shops, and with one click on – and a coordinating purchase – you're creating wealth. I've been a member for years.
The web site is straightforward to navigate, together with helpful day by day offers. There's even a Chrome extension that permits you to simply store with out ever skipping out on reward money again. So even for those who ever neglect to undergo Ebates first, the Money Again Button will notify you.
Easy financial savings
With greater than 600,000 coupons at over 70,000 retailers, Retailmenot has every thing you have to save over the vacations – from coupon codes and cashback provides to meals offers and in-store gross sales.
The web site exhibits customers the highest trending reductions, whereas the app makes it simple to save lots of at your favourite shops and eating places proper out of your cellphone.
For these optimistically venturing out to brick-and-mortar shops, the the digital provides market makes use of push notifications and message-prompts to assist buyers and companies alike.
Flip reward playing cards into gold
Present playing cards amassing mud? Flip them into playing cards you really need or cold-hard money with the most important reward card change on the earth.
CardCash desires your undesirable reward playing cards and truly pays you as much as 92 % of the cardboard worth.
Have somebody in your elevate that's arduous to buy? I believe you'll in all probability seize them a present card. Why not do it at a reduction and select from the king-of-card's big stock?
Giveback whereas gifting
It's the season of giving – we wouldn't be speaking about presents if it weren't – so why not give again whereas procuring?
The world's first-ever shopfunding web site, GoodShop donates a portion of what you spend once you store at 1000's of shops on their web site.
From nationwide charities to native colleges and group teams, once you store with Goodshop you not solely save, however you give again.