Popping the Bubble: How to Escape the Social Media Echo Chamber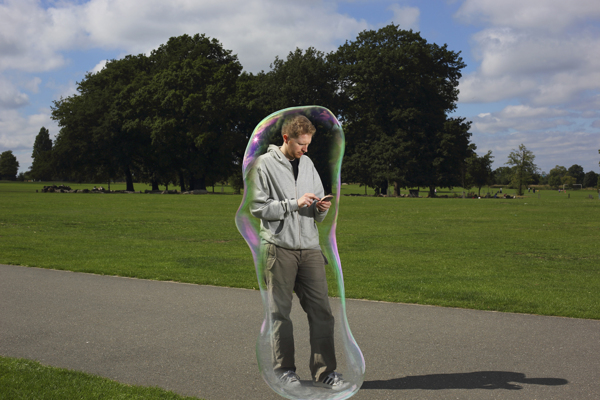 Graphic Design Tips You Need to Know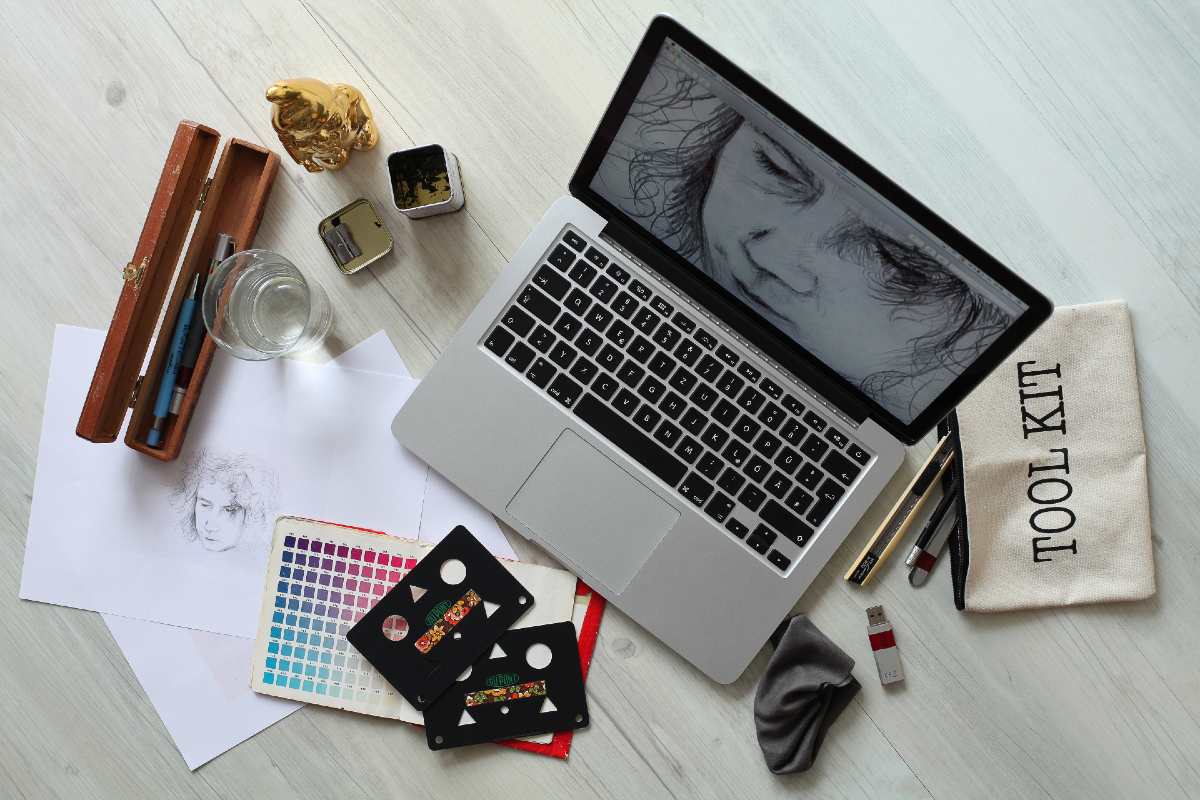 If you're not putting enough effort into your visual branding, there's a chance your brand would be defunct in a few year's time. Sounds harsh? Well, think about this – research by Kinesis says 75 percent of consumers judged a brand's credibility based on website design. That being said, it's vital to know the best graphic design tips to keep your business afloat and thriving.
Stick to a Color Scheme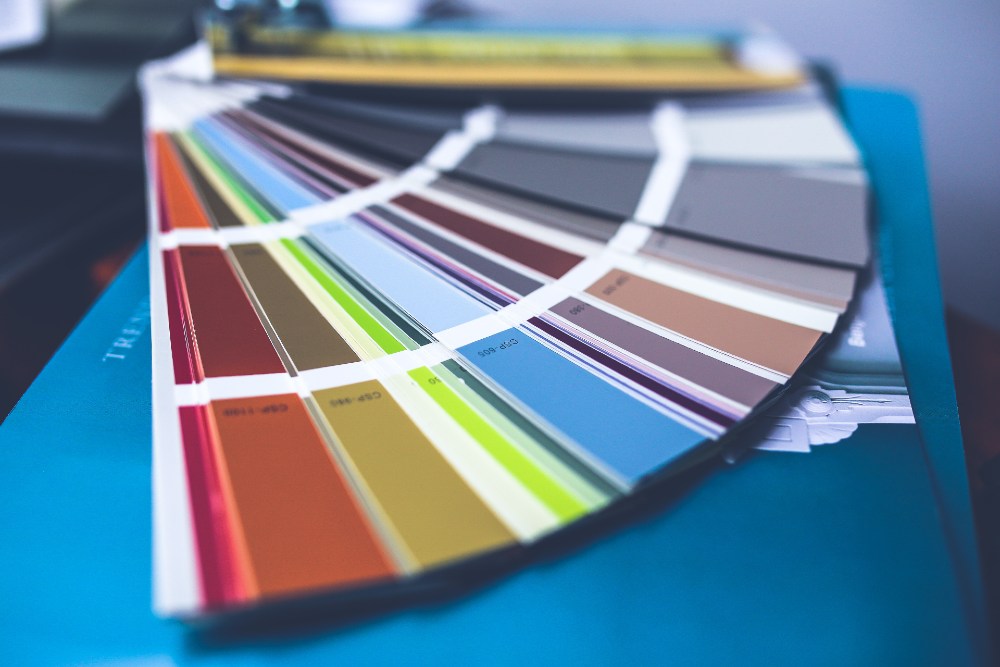 This is one of the most crucial marketing graphic design tips pros swear by. To create a strong visual branding, you need to pick a color palette and stick to it. Resist the urge to overload your scheme with too many hues. Otherwise, you risk making your visual look amateurish and tacky.
If you're having trouble picking a color scheme, consider color psychology. According to this field of study, colors can invoke moods or emotions. For instance, red signifies passion while blue channels peace and calm. Make sure to pick a hue that expresses your brand identity or what you want your audience to feel when engaging with your brand.
Use Fonts Wisely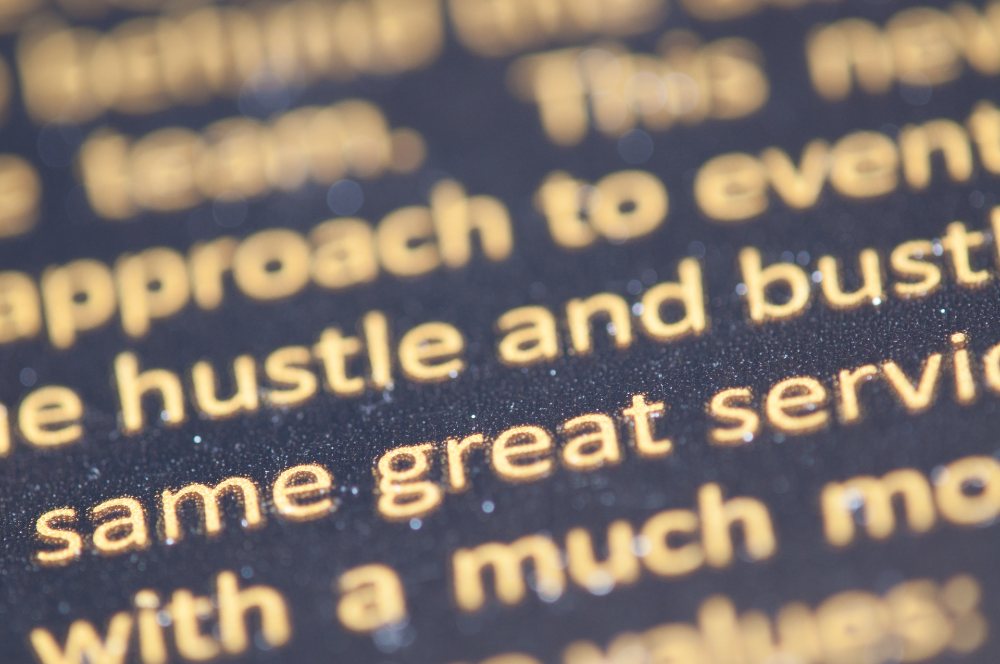 Choosing fonts wisely is one of the graphic design techniques that separates pros from newbies. Without a doubt, one could get excited scrolling down a long list of new and cool fonts. However, too many fonts or using styles that clash against each other can wreak havoc on the visual. The rule of thumb is to never use more than three fonts in one design. 
Also, if you're combining two fonts in one copy, they need to have contrasting differences. For instance, using one serif and one sans serif font is a go-to trick for many pros.
Negative Space is Your Friend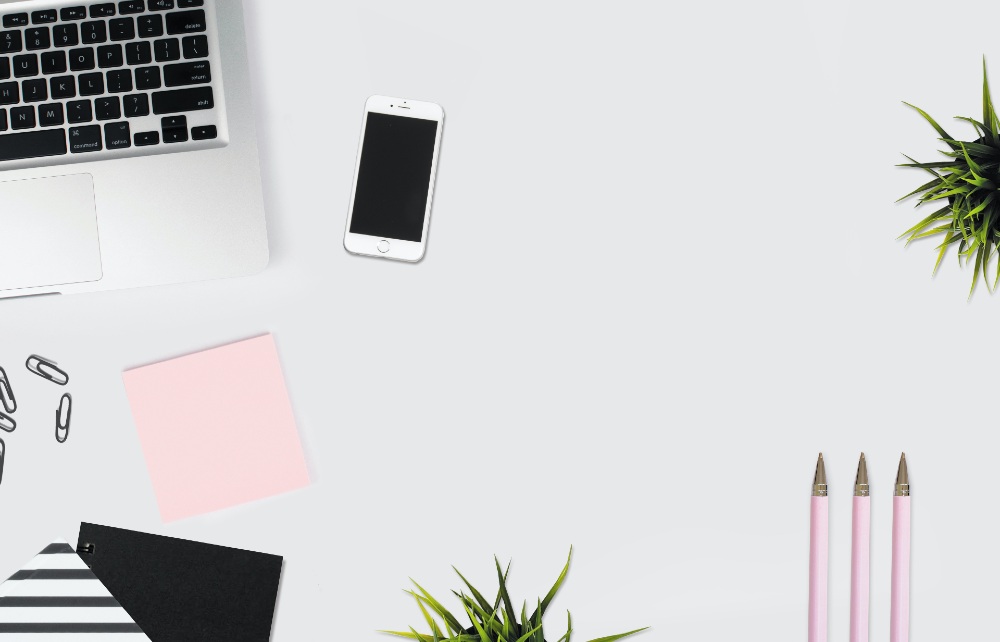 Negative space pertains to the blank area in the design that surrounds the text or image. One of the best graphic design tips for beginners is to embrace negative space and not crowd every pixel with a design element.
But what exactly does negative space contribute to a design? For one, it offers a break to viewers, helping them absorb info better. In addition to that, it also brings the viewer's attention to the crucial parts of the design. That said, not using negative space enough or having too little of it can result in a visual that's too "noisy" for the eyes.
Ask Help from a Pro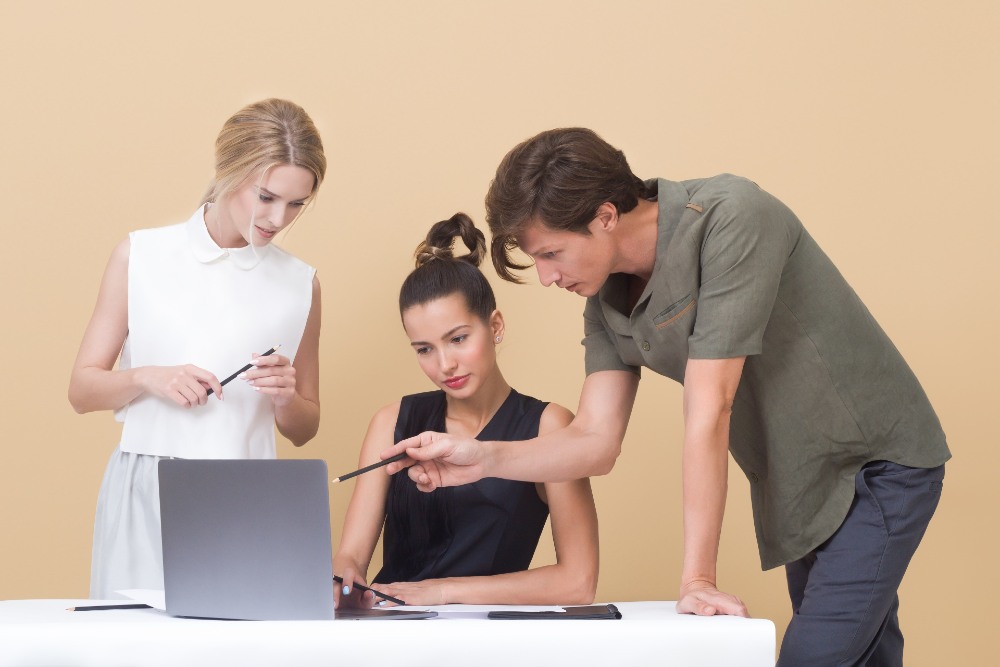 Sure, you can take a pseudo crash course of all of the graphic design hacks out there. But if you don't have the patience to actually put them into practice, then they won't help your brand in any way.
If you'd rather focus your energies on other facets of the business, then it's best to hire a pro to handle the creative work for you. Reputably designers know graphic design best practices by heart, and they can save you a lot of time, money, and effort.
In the end, it's not about how beautiful or trendy your graphic designs are. Instead, it's all about making sure that your visual assets reflect your brand values and let them shine through in every design.
The Best 8 Websites For Freelance Writers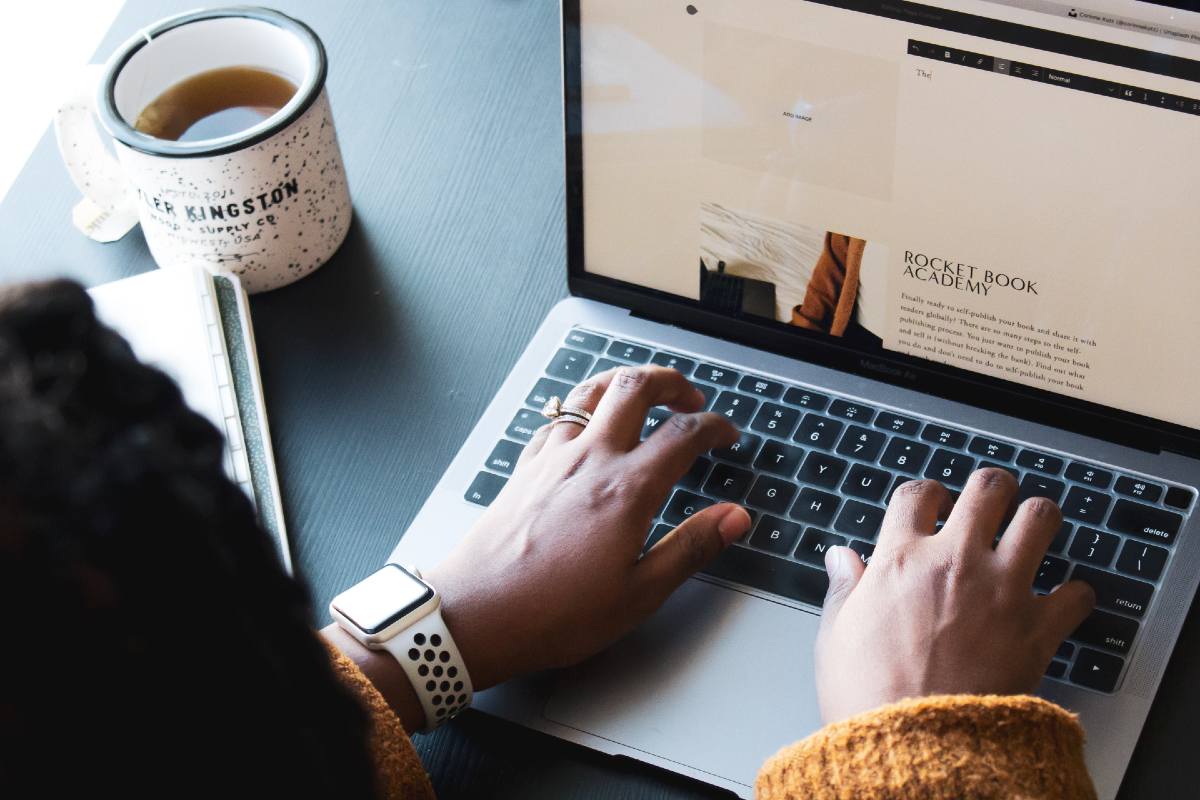 As a freelancer, you're probably scouring the internet for new work opportunities. Why not create a profile on various websites for freelance writers to increase your chances? It's never too late to start creating a profile on popular websites that offer a more extensive network.  
Websites for Freelance Writers
According to And Co, most freelancers, at least 61%, specialize in two to three skill sets. So if you have a diverse list of skills, you need to opt for websites for freelance websites that offer a diverse marketplace. We're all aware that this industry is highly competitive, with newcomers joining the freelance workforce. So if you're a new account on the website, expect a long journey ahead. 
Here's a list of vetted websites for freelance writers: 
#1 Upwork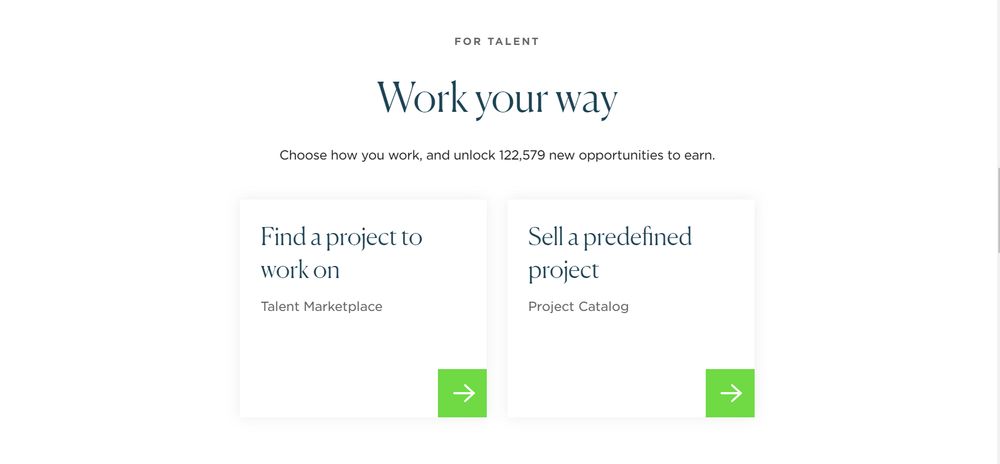 Upwork offers one of the largest marketplaces and networks for freelancers. Due to its popularity, there's more than 12 million professional freelancers registered on Upwork. 
Market Categories:
Development and IT
Design and creative
Sales marketing
Writing and translation
Admin and customer support
Finance and accounting
#2 Fiverr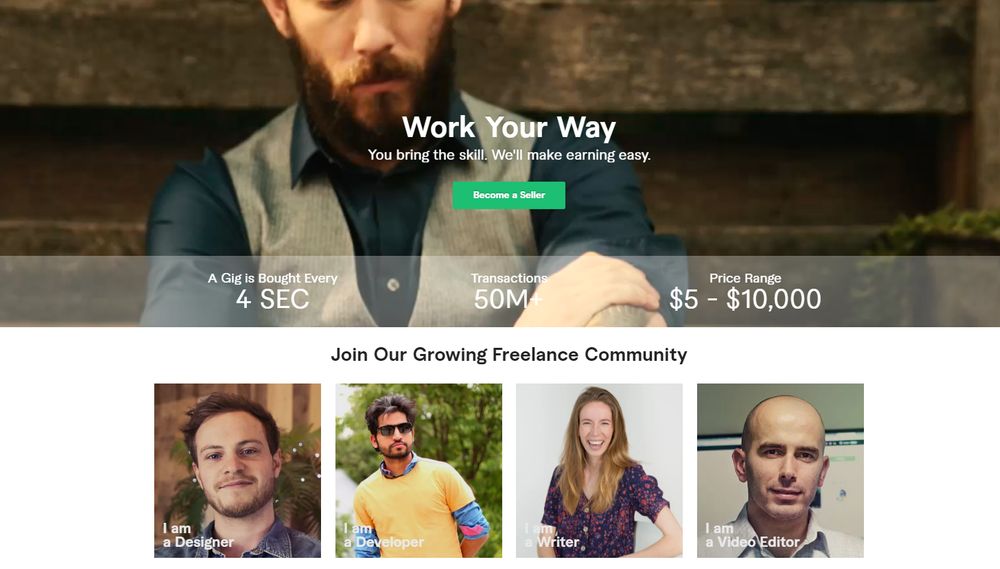 Unlike Upwork, Fiverr is friendlier to newcomers. It all depends on what kind of "gig" you post on the platform. So if a freelancer with a more specialized skill offers a unique output, there's a higher chance to be noticed. So far, the website has successfully delivered more than 50 million transactions worldwide. 
Market Categories:
Graphics and design
Digital Marketing
Writing and translation
Video and animation
Music and audio
Programming and tech
Data
Business
Lifestyle
#3 Guru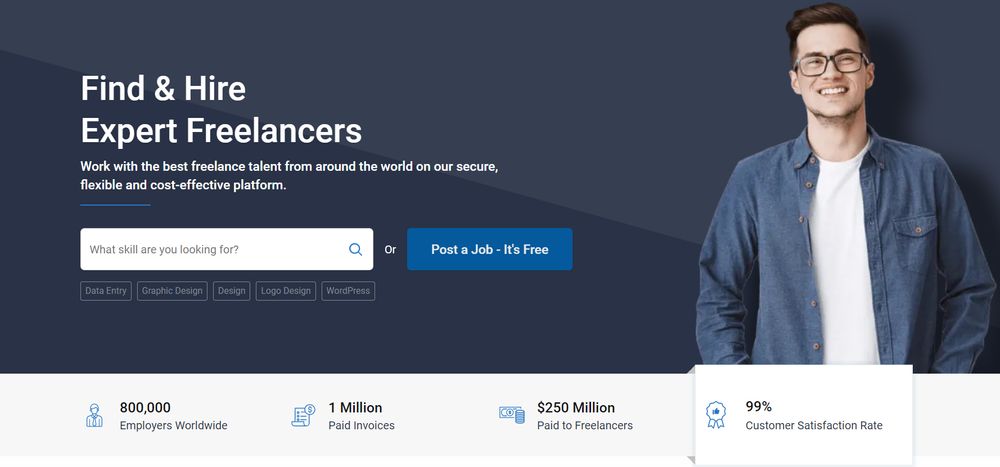 Guru is coined as a custom solution for businesses. It's a freelance website that has more than 800,000 employers worldwide. 
Market Categories:
Programming and development
Writing and translation
Design and art
Administrative and secretarial
Sales and marketing
Business and finance
Engineering and Architecture
Legal
Educational and training
#4 Freelancer.com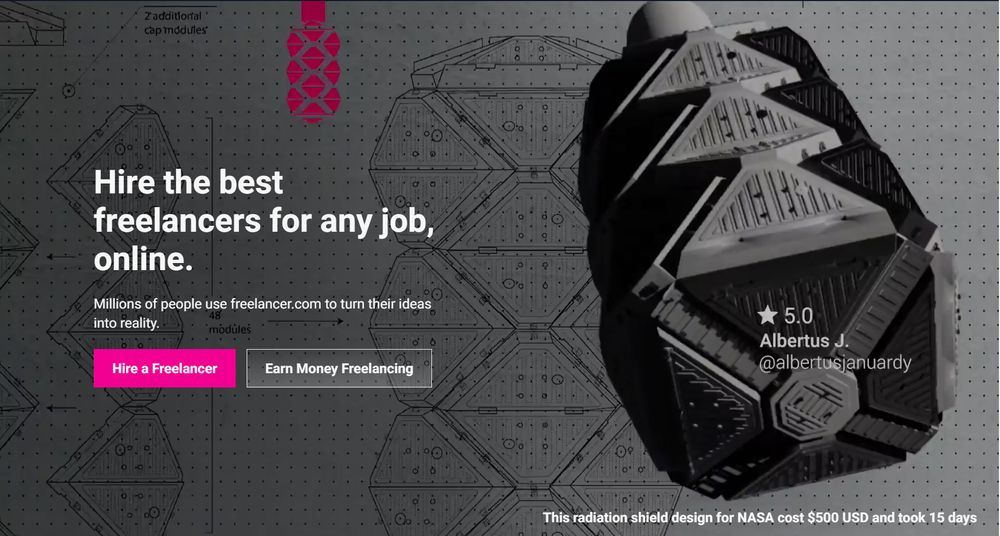 Freelancer is an online marketplace that offers more than 1800 different categories to choose from. The platform houses more than 50 million users.
Market Categories:
Graphics Design
Websites, IT, and software
Design, media, and architecture
Engineering and science
Product sourcing and manufacturing
Sales and marketing
Freight, shipping, and transportation
Telecommunications
Business, accounting, human resources, and legal
Translation and languages
Local jobs and services
Other
#5 Toptal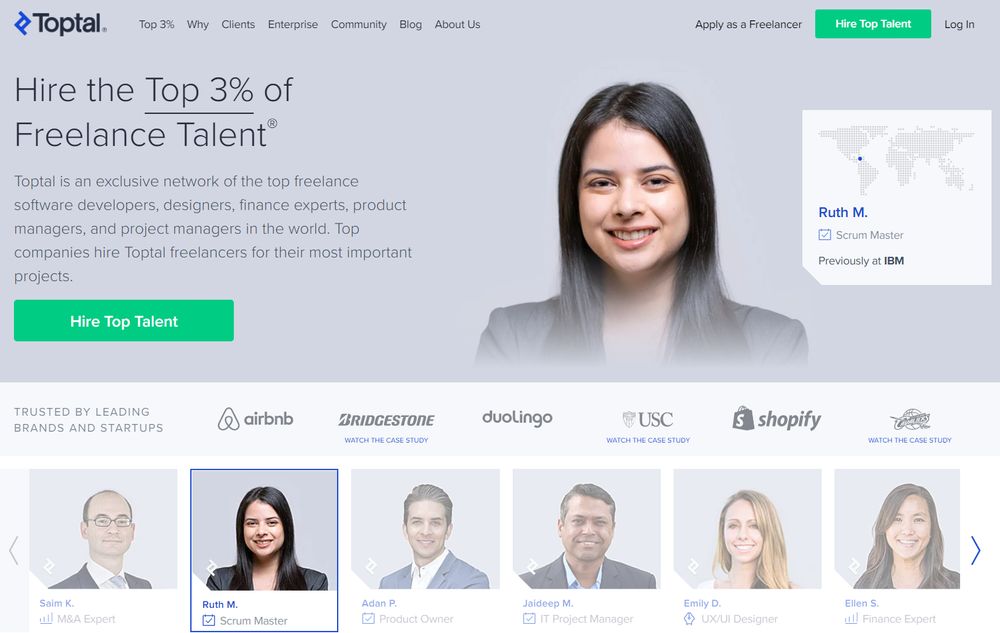 Toptal is coined as a freelance marketplace that offers talents from the top 3%. Freelancers can expect a strict screening procedure from the platform to assess their skills. 
Market Categories:
Developers
Designers
Finance experts
Project managers
Product managers
Market Specific Websites for Freelance Writers
If you're looking for market-specific websites for freelance writers, look no further. Here's a list of writers, graphic designers, and 3D artists. 
Writer Freelance Websites
#6 Contenta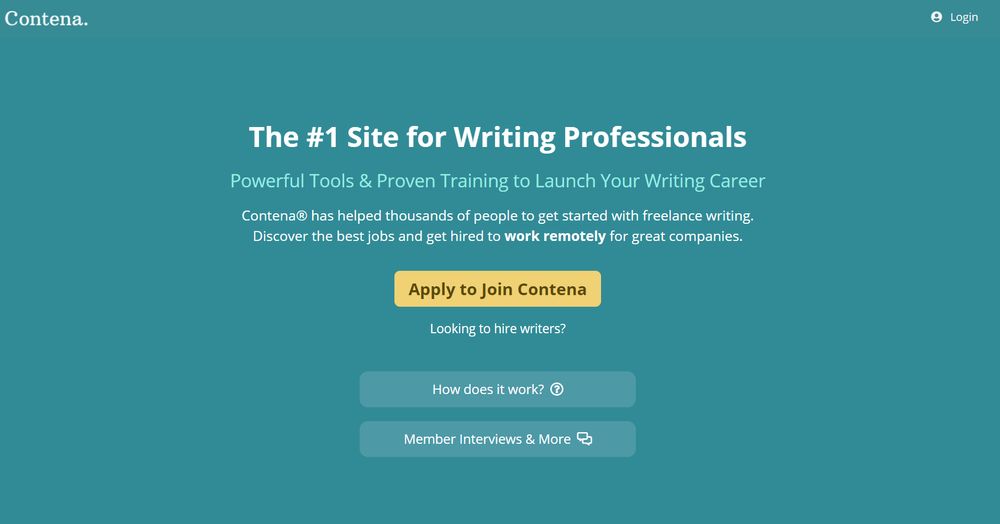 Contenta is one of the best freelance websites out there for writers. However, it's an invite-only membership website. You can try your luck by answering a 5-minute application. 
#7 iWriter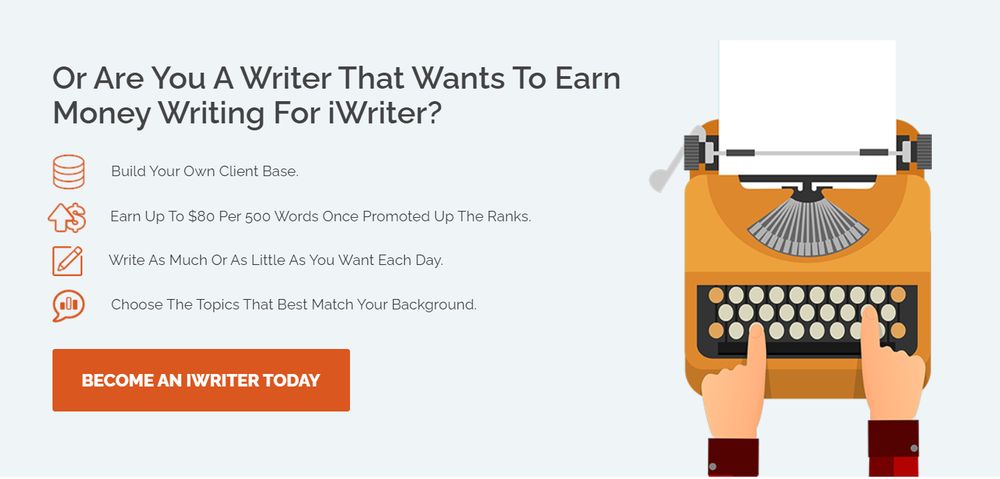 iWriter is friendlier to new writers. However, like other freelance websites, this is a platform where you need to bid for a project. Also, the client has the authority to approve or reject your writing. So in worst-case scenarios, if your client refuses your writing, the platform will transfer the project to another writer.
#8 Writer Access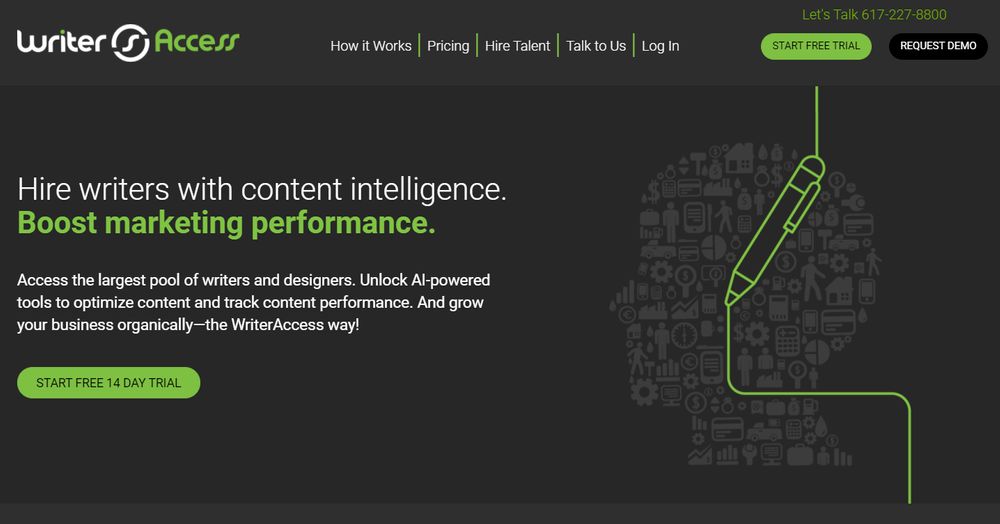 WriterAccess is a user-friendly platform that offers a large pool of freelance writers. Currently, there are more than 26,000 platform members who trust the freelance website. 
Providing The Feedback Graphic Designers Need to Hear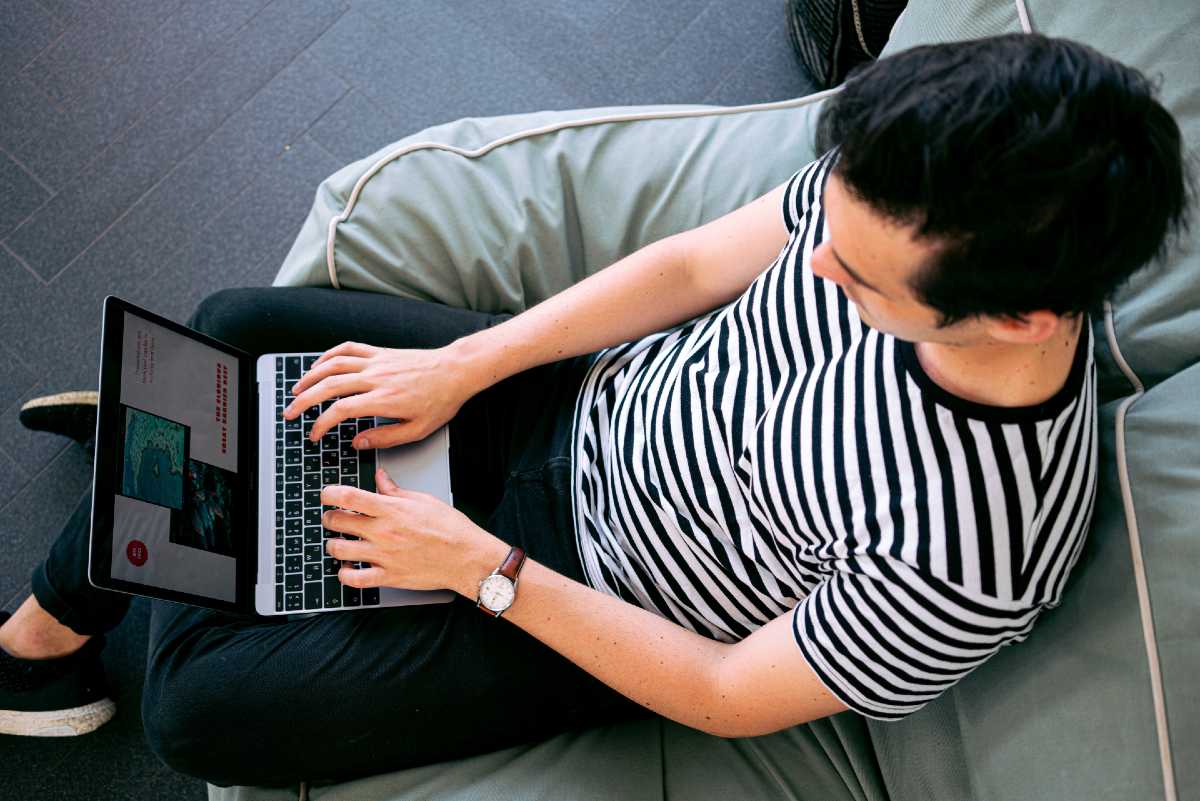 As a client requesting a project, providing substantial feedback graphic designers could use is necessary. But, in most cases, we've noticed that feedback from most clients is vague. That poses many challenges during the revision process. You see, if you do not pinpoint which specific design elements should be retained, and which should be eliminated, there's going to be several back-and-forth communication. And yes, that could delay your entire marketing or business plan.
So here's what we have for you. We have created a guide so you'd know what questions to ask your graphic design team. And at the same time, we want you to learn how to generate good feedback graphic designers could use. This should be beneficial not just for you but for your design team as well. 
Before the Project Starts
Before starting the project, you must already manage each other's expectations. At the onset, you need to provide the design team with your marketing or business calendar so they also have an idea of how much time is left to complete everything. Here are the questions you need to ask the team.
How Much Time Do You Need?
As they always say, you can't rush art. And this includes your graphic design project. While you may have already drafted your marketing calendar, you must also adjust it based on your designer's team capacity.
They can provide a more accurate timeline as they have an idea of the design process. For example, if your design request will start from scratch, they might need to request a longer time. On the other hand, if they already have a branding guide, providing a short deadline is more logical.
What Information Do You Need From Us?
Do not expect your graphic designers to read your mind. To be able to meet your expectations, you must provide them with the right tools. We are not talking about software and equipment as they most likely have these at hand. However, if you can provide them with supplemental materials such as images to use, the text copy, and design inspiration, they could already have an idea of how to design your project.
How Do We Communicate With You?
This question is also critical, most especially if you will outsource your design projects from a third-party service provider.
You must both establish a single channel where you can exchange ideas and information. If possible, set a regular meeting schedule with the design team and discuss the progress. This is a more practical approach than waiting for the whole design to be finished. With this, you can already pinpoint what might not work, and they could revise it right away. It saves time and effort.
Are You Familiar with Our Business Goals?
It won't hurt if you reiterate with the team your business objectives. They need to be in line with the rest of the team to anchor their ideas properly. If you need to provide them additional information aside from the design brief, we recommend doing so. Graphic design is more than just creating aesthetically-pleasing output. It should be backed up by theories and should be your brand's 'weapon' in sending messages to your audience.  
During Design Process
The bulk of your questions should naturally come before your designer sits in front of the computer to draft. However, as they try to complete the project, you need to work closely with the team and provide substantial feedback graphic designers could refer to. While you might have your own ideas, you must also understand the logic of why your designer might be tweaking some of your suggestions.
Instead of imposing that they must follow your ideas, ask questions and be more open to new perspectives. Here are a few questions that will encourage your design team to speak up.
Why Did You Use These Design Elements?
A professional graphic designer will not just base their designs on what the eyes could see. They are trained to target the audience emotionally. And they can do this by using the right lines, shapes, and even color.
Allow them to provide a rational explanation on why their ideas could work better. You must also trust their judgment and knowledge on how you can speak to your market through visuals. After all, that's their expertise, and it's for that reason you hired them.
Which Parts Do You Think We Should Eliminate?
At times, we could be highly subjective with our decisions. If your designer followed every single detail from your request, you tend to be satisfied. And that's natural.
However, some designers are not assertive enough even if they have brilliant ideas. With this, you need to ask them specifically what needs to be changed. After receiving the initial draft, ask them, "Do you think this will work for the market? What could be improved?"  This is the kind of feedback graphic designers need.
As they provide their own suggestion, you begin to accept that there might be design flaws. You get to learn more, and the design project can be improved accordingly.
When Do We Get the Final Output?
Even if there's already a deadline, check with the graphic design team if the remaining time is enough for them to create revisions. With all the changes and requests, perfecting a graphic design is like hitting a moving target. You might need to be more flexible with the schedule and deadline. 
After Executing the Design
Graphic design for brands and businesses doesn't stop when you already have the visuals at hand. You need to constantly win the market in order to generate sales. In that case, asking questions after execution is also necessary. Plus, you can see the feedback graphic designers received from you.
You can ask your design team the question below. 
Which Design Theme are We Going to Use?
This question is important if you plan to do split testing and have multiple designs published for your audience. More often than not, the analytics could provide more solid information that your designers could use. It could help them identify which design elements work best for the market. They could refine the new design based on the strengths from each sample to create a better output.
Conclusion
When you are about to give your thoughts to your designer, you must remove your personal biases, most especially if your design is for a brand. What matters most is your market and how they will perceive the design. You need to be objective and collaborative when giving your feedback. Whenever possible, ask your graphic design team the questions above. That's how you can create a compelling graphic design, whether it's a logo, poster, billboard, or social media ads.