Popping the Bubble: How to Escape the Social Media Echo Chamber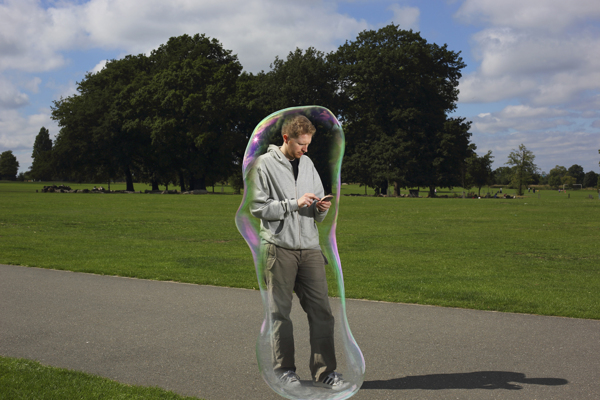 This past election has left most millennials in a cloud of surprise. I know that on my own Facebook news feed there was a very anti-Trump/pro-Bernie vibe. In the months prior to the election, my outlets for social media were bombarded by very specific opinions against the reality TV billionaire. All I heard were calls to "feel the Bern". To me, and I think to most people my age, it appeared unanimous that Trump would lose. However this was not the case. So what happened?
One issue with social media is that it's prone to creating echo chambers: places where our ideas are reaffirmed by the consensus of our networks. Don't like one particular friend's libertarian view? Easy. Unfollow them. This ability to unfollow, paired with algorithms that curate content towards to your taste depending on what you like/react to, creates the walls that seal us into comfort zones with like-minded people. It traps us into a biased reality; a bubble that prevents us from ideas different than our own. Here are three simple ways to combat the bubble, and allow for the diffusion of ideas. No one's saying it's easy, but those who do are the guardians who keep the dialogue open during difficult times and with controversial ideas.
Actively like and react to diverse new sources and pages
Much of the power and control that users have over their social media is in curation. Your feed is curated according to the content you interact with. Simply being aware of this fact can make help make you more conscious about how and what appears in your feed. If you're not seeing a lot of diversity in content, maybe try interacting with new stuff.
Watch out for confirmation bias
Does it always sound like you're right? When you log onto your Facebook, does every status update and shared article resonate with your own beliefs? It's easy to be drawn by the gravity of people who support your ideas, but to keep an honest perspective on the state of the world, you need to balance out what you expose yourself to.
A wise person once said to me "you like that author's opinion? Then try reading their opposer's book."
Never Unfollow
The "unfollow" feature is meant to be used in times of dire offense. It's understandable that a person be unfollowed because they are insulting or harassing. The problem is that in some subjects like politics and religion, people can resort to both of these behaviors. Because people tend to hold political and religious beliefs close to their hearts, opposing views often respond with even more hostility. Usually in these cases people unfollow not because of the idea itself but because of the primitive and often negative ways people try to convey them.
What makes unfollowing such a bad option is that it closes the dialogue between big contrasting ideas. If you unfollow a friend who disagrees with you, you're basically choosing not to hear their side. Does doing this really make you the bigger person? When we choose to stop the flow of information, we are also choosing to remain within the bubble. Break free by practicing these three simple guidelines. Humans aren't always the best at communicating, but at least keeping an open ear and an open heart leaves the door open to a more harmonious reality, one that actually reflects the ideas of the world, and the people who hold them.
Did I Receive A Pell Grant? The Game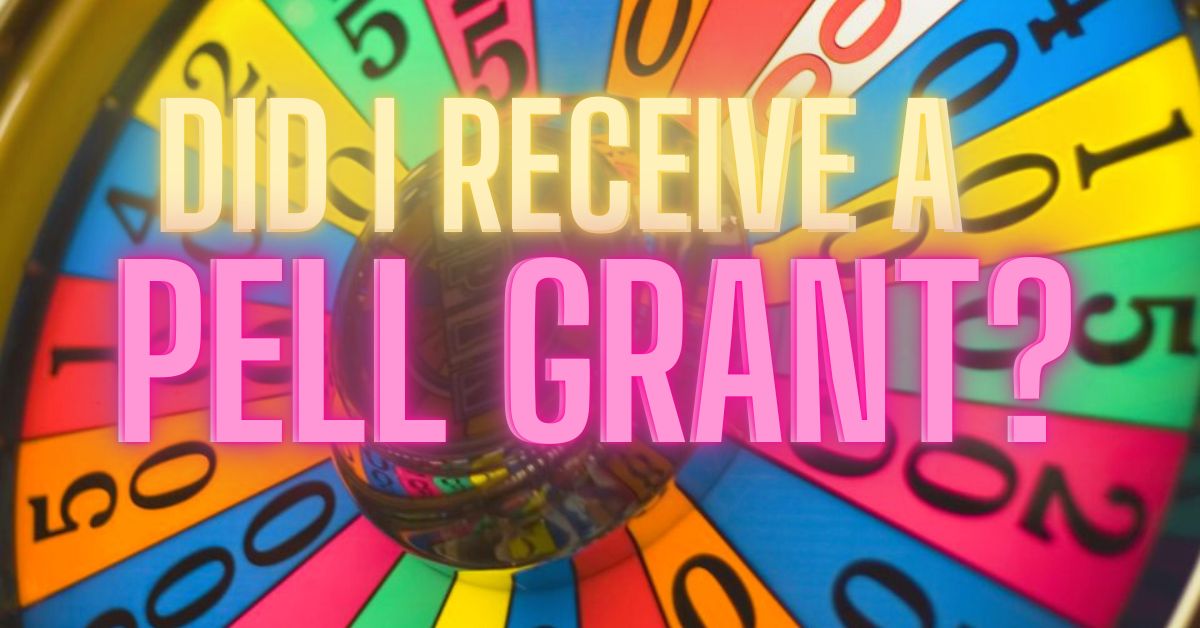 Hello indebted ladies and gentlemen! It's time to play our favorite game we didn't know we could play, "Did I Receive A Pell Grant?"
*audience claps and cheers*
"In keeping with my campaign promise, my Administration is announcing a plan to give working and middle-class families breathing room as they prepare to resume federal student loan payments in January 2023."
Ever since President Joe Biden announced that he would forgive up to $20,000 (for those earning below $125,000 as a single filer) to those who received a Pell Grant, everyone has been wondering:
"What in the hell is a Pell Grant and did I get one?"
Are we ready to play? Click here! But you'll have to wait! Because there's a waiting room…
While we wait…
What Is A Pell Grant?
Pell Grants are need-based federal grants awarded to college students. They do not need to be repaid BUT many Pell Grant recipients also applied and possibly received additional student loans in order to pay for education.
These are the largest source of federal aid. Recipients make up more than 60% of the borrower population. According to The White House, up to 27 million borrowers are now eligible to receive up to $20,000 in relief!
Are you one of the 27 million? Let's find out on…
Did I Receive A Pell Grant?!
First, a word from our sponsors:
And We're Back!
Now that the waiting room has finally opened up, let's find out if we've won Pell Grant relief!
*audience claps and cheers* *they are so excited*
First, log in.
Then, check your FSA Dashboard. That will show you your aid via "My Aid." There will be two charts for you to view. One reads "Loans" and the other reads "Grants."
To find out whether your loans are Pell Grants, simply click "View Details."
And that's it, folks! Seriously, that's it. That's our game for today. We're finished. I know, it's not much of a game, but we try and have fun here.
Are you a winner of Did I Receive A Pell Grant? Awesome! Or not!
Congrats to all our winners! Get that relief and attempt to live a life of slightly less debt!

*roll credits* *audience goes absolutely nuts*
Is The AI Image Generator Trend Overblown?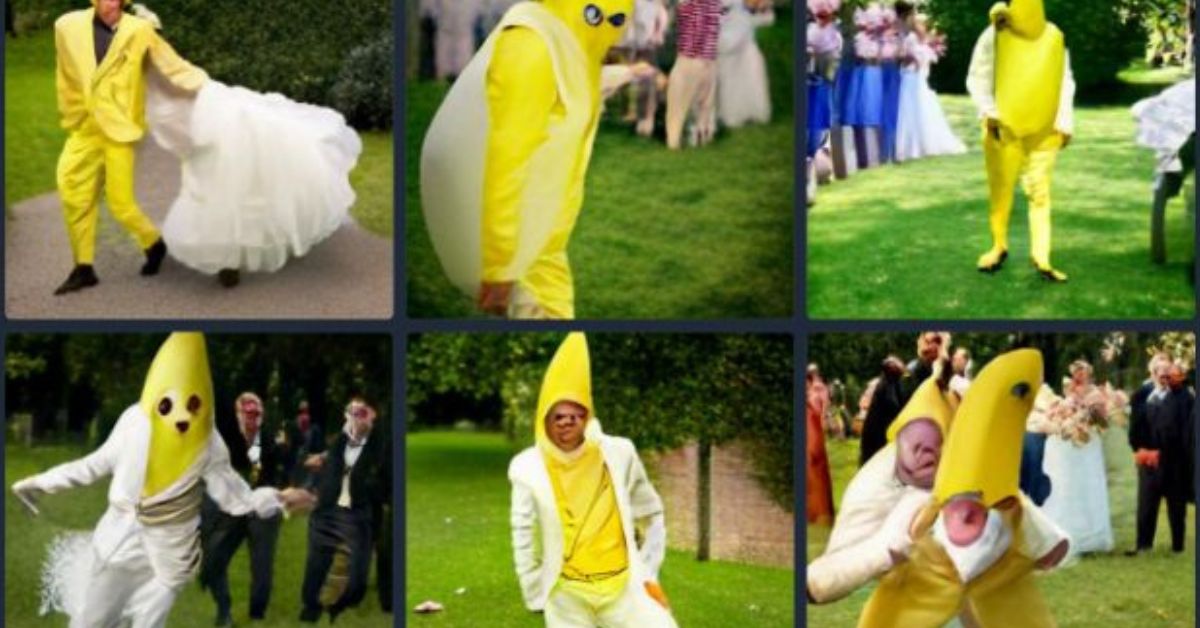 If you've seen any of the hilariously disturbing results that came out of DALL-E 2, you may know what we're talking about when we mention an AI image generator.
The AI image generator trend has been blowing up as of late – and it's easy to see why. We pop our stupidest fantasies into a prompt and out pops all sorts of hilarious nonsense. You'd put in a prompt, say, "man in a banana suit crashes a wedding," and out pops:
Sometimes it's funny, sometimes it's a dud, and sometimes it's eerie…
What began as a crude attempt at artwork by a machine has developed into some seriously credible works of art. If I were a freelance artist, I might find some of those results a tad unnerving. But how good is an AI image generator really? Is this just the latest tech trend that will go nowhere? Or is this something more disruptive to the industry?
We tested some of them and find out exactly what these things are capable of. To level the playing field, we decided to use the same three prompts for all AI image generators:
Disco dance party
Couple walking under an umbrella in the rain
Despair
C'mon, don't you want to see an AI's take on despair? Here's what we learned about AI image generator quality.
DALL-E is the popular girl. She's the one we see all over Twitter featuring hilarious nightmares of muppets in horror games and various condiments testifying in court. Let's see how DALL-E 2 does with our brilliant prompts.
Disco dance party
That's pretty much what I expected. Nothing crazy, nothing hilarious, just a good ol' gay disco party.
Couple walking under an umbrella in the rain
Alright, a little lame for my taste but this adequately follows the prompt. B- except what is going on here:
Yikes…
Despair
Okay, I'd say it nailed the prompt here.
Owner'sMag Grade: B, as expected
Moving on.
NightCafe, while it sounds like a sweet hangout joint for night shift workers, is a popular AI image generator. It has more options than DALL-E mini and appears to be far more artistic. The downside is you need to use "credits" in order to use the AI.
Of the choices available, we're going to pick the most popular one "coherent." And there are even more choices on what style you want (oil painting, cosmic, sinister, candy, cubist– it's a lot). For the sake of this experiment, let's try to go with the contrast between prompts and style. Just for giggles.
Let's see how this AI image generator spits out a prompt.
Disco dance party (Sinister)
I'm both terrified and intrigued.
Couple walking under an umbrella in the rain (3D Game)
Are those figures in the background human? Chesspieces? B*ttplugs?
Despair (Synthwave)
Okay, I LOVE this. This is what despair looks like on molly. I'm printing it and hanging it in my house. Done.
Owner'sMag Grade: A
I don't exactly love the name, but Artbreeder is another popular AI image generator. It doesn't do anything particularly unique from other image generators but it's certainly one of them. It's also got a bit of a juvenile webpage design which I also don't love. But. Whatever.
A plus, however, is that images generate pretty quickly given the prompts. That in and of itself is kinda cool.
Disco dance party
This looks as if Lady Gaga's Chromatica Ball were a nightmare.
Couple walking under an umbrella in the rain
It's like a Gap commercial that had a stroke.
Despair
Okay, wow. That's horrifying. It's like the surface of an asteroid has a demon face. Good god, get me away from this nightmare. I absolutely love it.
Owner'sMag Grade: A
Deep Dream Generator is the kind of name for an AI image generator I can get behind. This one is by Google so it was probably created by some smart nerds. Unlike the others, you have to upload a starting image – I think that's kinda lame but fine. I will be Google Image Searching the same prompts and picking the most appropriate, non-stock image.
You have to pick between "Deep Style," "Thin Style," and "Deep Dream." For these prompts, we're going to choose "Deep Style," because I like imagining the voice of Isaac Hayes saying "Deep Style." You also have to select another style after that. This is more work than I'd like to put into an AI image generator but here we are.
Disco dance party (Graffiti)
This looks dated.
Couple walking under an umbrella in the rain (Colorful Abstract)
It looks like it's made of cheap taffy.
Despair (Renoir)
Deep Dream Generator sucks. None of these are impressive. This is some 2008 photo editor bullsh*t.
Owner'sMag Grade: F, horrible. I'm annoyed.
Okay, back to a simply used AI image generator. Unlike the others, you can customize these images after if you so choose. Me? I don't care enough to edit these. This is just a silly experiment.
Anyway…
Disco dance party
Very similar to DALL-E 2. Not impressed.
Couple walking under an umbrella in the rain
I ran out of free credits. I'm not paying for more. I have a mortgage to pay.
Despair
This sucks. They only allow you one free image.
Owner'sMag Grade: C-, coulda let me create more but…
Moving on.
First of all, I love the name. StarryAI advertises itself as a free NFT maker but I couldn't care less about non-fungible tokens. I'm just here for the images, alright?
On StarryAI, you pick between two AIs: Altair and Orion. Altair creates "dream-like images" and Orion creates "unreal reality." I'm going to pick the "unreal reality" because that sounds cool.
Like the others, you pick a style that follows. I'm going to be sticking with the contrast theme.
Disco dance party (Lovecraftian)
Yes. Brilliant. Horrifically awesome.
Couple walking under an umbrella in the rain (National Geographic photo)
Well, if that ain't atmospheric as hell.
Despair (Cinema 4D)
This is the most optimistic portrayal of despair I've ever encountered. Don't you love irony?
Owner'sMag Grade: A
Finishing off our clusterf*ck of an AI image generator list is WOMBO Dream – easily the winner in the name department. It may be a Canadian company but I hear WOMBO in an Australian accent.
Like the others, you type a prompt, select a style, and generate. WOMBO prompts a couple of stock images for the AI to frame its creation. I picked a cool escalator photo.
Word on the net is that WOMBO is the best of all the text-to-image AIs currently trending. Is it? We shall see.
Disco dance party (Malevolent)
Oh my god, I love it. Stunning. Iconic. Gorgeous. Print it. It's mine.
Couple walking under an umbrella in the rain (Ghibli)
Very muggy, but in the coziest way.
Despair (Ukiyoe)
I don't know what I'm looking at and that's precisely why I love it.
Owner'sMag Grade: A
Funny, I find myself analyzing art created by artificial intelligence the way I would art created by a human.
Could text-to-image be the hint of things to come? Is this proof that machines can have a soul?
Boy, if I were a freelance artist I'd be irked.
The Post-Post-#MeToo Era: Johnny Depp & Amber Heard's TikTok Trial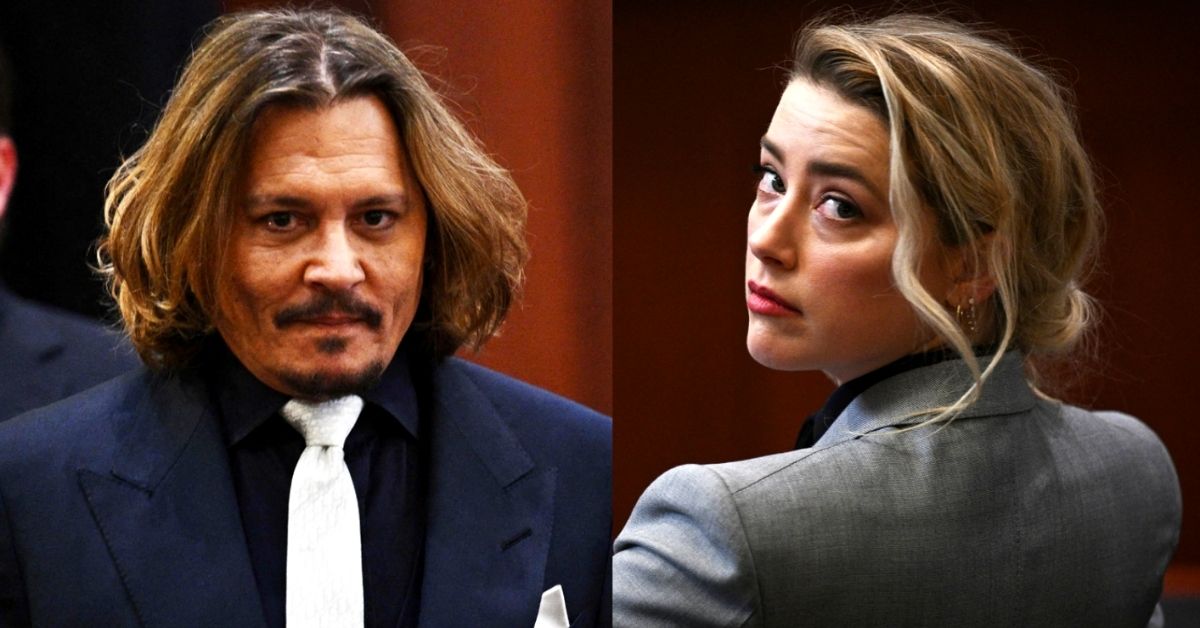 Recently, I spoke to a friend about Don't Look Up and The Bubble, two star-studded COVID comedies that are, among other things, shockingly unfunny.
He brought up Bombshell, a 2019 movie about the exposure of Roger Ailes' misconduct at Fox News. I, having seen it in theaters, considered it another example of a lukewarm, too-soon satire. He, who streamed it in 2021, found it a well-done reflection on the #MeToo movement.
This speaks to how brief the "#MeToo era" turned out to be. What was still too close for comfort in 2019 reads like a historical text today. By the time the pandemic came around, several figures whose time was supposedly "up" had already come back with a vengeance.
Today, we're not even in the post-#MeToo world. We're post-post-#MeToo, where the symbols and language of the movement are equally canonized (and perhaps weaponized) by the movement's kin and its backlash.
Anyway, Amber Heard and Johnny Depp are in the news.
Depp v. Heard: a timeline
I intend to cover the history of this legal battle as impartially as I can. This article is not a condemnation of Amber Heard or Johnny Depp, just a reflection on the trial's cultural significance.
With that being said, the progression and increased media coverage of their split is a fascinating case study. While Depp was never especially seen as a #MeToo mark, the movement against abuse in Hollywood is inseparable from the context of this story.
2016: Amber Heard files for divorce
In late May, sandwiched between the death of Depp's mother and the release of Alice Through the Looking Glass, Amber Heard filed for divorce from the actor. Depp's public image had already soured from a string of flops, and the pair's 18-month romance was already full of odd chapters.
Days later, Heard was granted a restraining order against Depp. She alleged violent abuse from the actor, while Depp's team argued she was "attempting to secure a premature financial resolution" with her claims.
By this point, stories of Dr. Luke and Bill Cosby had already drawn headlines. Heard's accusations were scooped up by the press, with fans and friends coming to Depp's defense, but preceding #MeToo by a few months, it stayed relatively under the radar.
2016-17: Depp and Heard reach a settlement, finalize divorce
Heard was awarded $7 million in a settlement in August of 2016, which she donated to the ACLU and the Children's Hospital Los Angeles. Alongside the settlement, the pair released a joint statement: "Neither party has made false accusations for financial gain. There was never any intent of physical or emotional harm."
Against the backdrop of Trump's election and the ensuing Women's March, Depp and Heard officially parted, seemingly on good terms, in January of 2017. Needless to say, it attracted little media attention.
2018: The Sun lawsuit
It shouldn't surprise anyone too much to learn that J.K. Rowling found a way to make this about her. As a vocal champion for the #MeToo movement, she came under fire after Depp was cast to reprise his role as Grindelwald in Fantastic Beasts: The Crimes of Grindelwald.
Rowling pointed to Heard and Depp's settlement as evidence that their history ought to be left in the past, but critics doubled down. The Sun released a particularly scathing op-ed calling Rowling a hypocrite and Depp a "wife beater." Depp sues the Sun for libel, claiming that Heard had lied about being abused and had, in fact, abused Depp.
This is probably the low point for Depp's reputation. The Fantastic Beasts backlash implicated him in #MeToo, while reports of on-set abuse and erratic behavior started to pour out. Denying the allegations in an unrelated lawsuit two years later may seem strange, but in the height of the movement, Depp may have felt it necessary to save his career by any means necessary.
2018-19: War of the words
In October of 2018, for a GQ cover story, Depp formally denied Heard's accusations, accusing her of physical and verbal abuse. He went on the offensive, and his devout online audience was happy to follow suit.
Heard published an op-ed in the Washington Post in December of 2018: "I spoke up against sexual violence – and faced our culture's wrath. That has to change." Without mentioning Depp by name, she claimed that her career suffered after she spoke out against sexual violence.
This editorial is the very same one that Depp sued Heard for defamation over in 2019, to the tune of $50 million. That trial, delayed extensively due to COVID, is the one happening right now.
Depp v. Heard: the TikTok trial
While this trial is technically about Heard's op-ed, Depp's case hinges on the idea that Heard's accusations of abuse are false. This is tough for two reasons: first of all, Heard doesn't specifically accuse Depp of anything in the op-ed. Second of all, 12 of 14 allegations against Depp were already found to be true in the aforementioned Sun case.
So, what is there to talk about here? Heard moved to have this case dismissed after the Sun ruling, but since the Sun case was in the UK and Heard was a witness rather than a defendant, that motion was denied.
Depp is trying to prove that Heard's accusations of abuse are false, through the roundabout means of arguing that she was abusive to him and he was acting in defense. Heard, who countersued Depp for $100 million, is arguing that Depp influenced social media campaigns to harass her and destroy her career. Which brings us to the Depp fans.
Johnny Depp's insatiable fanbase
It may be unfair to say that Depp's fans are the only reason you're hearing so much about this trial. Celebrity trials are a time-honored pastime, and this one's especially star-studded, with expected cameos by Ellen Barkin, James Franco, Paul Bettany, and Elon Musk.
Still, Depp fans have been relentless in pushing his case on social media. They constantly promote Tweets and TikToks espousing Depp's innocence and obsessive theories about Heard. On the scene, they pack the courtroom by the dozens, while viewers at home turn CNN's livestream into a Twitch chat for stans.
How it reflects on #MeToo
Yes, Johnny Depp fans have always been especially… energetic. They proved that at this year's Oscars, when they got him a mention in one of the Twitter-voted categories for a movie that doesn't exist. But Depp's narrative of the silenced victim has brought that passion to new heights. His base is a frothy mix of pro- and anti-#MeToo sentiments, galvanized to support a cause that just so happens to involve their favorite actor.
More broadly, Depp may be a case study in what can happen if a #MeToo accusee fights back. People catastrophized over the impact of a false claim, but this, regardless of who's telling the truth, is a test of the public's credulity. Can they flip to the other side in the case of a counter-accusation?
The problem is, this is far from a cut-and-dry case. 12 acts of violence by Depp have been proven in a court of law. At least 1 act of violence by Heard was admitted to in an audio recording. "Mutual abuse" is often used to silence victims, but Depp and Heard's former couples' therapist called their relationship mutual.
A foundational idea of #MeToo was that victims wouldn't get justice from corrupt institutions. Collective justice through social media was a means of finally speaking truth to power. This is a case where one side already got their justice in a court of law, and the other side is now turning to social media for theirs. None of this is to compare Depp or Heard to figures like Weinstein, Cosby, and Trump, but the language of a powerful abuser brought down has been applied both ways.
Conclusion: Is this justice?
If this case correctly rules on who abused whom in this relationship, then a certain kind of justice might be served. But in the court of public opinion, neither party is getting off scot free.
Could fans be persistent enough to get another Pirates movie made? Is Warner Bros. desperate enough to try bringing Depp back to Fantastic Beasts? Maybe, but the sentiment that got him fired in the first place hasn't gone anywhere. Heard is as likely to get dropped by DC as Evangeline Lilly is by Marvel; it's not impossible, but wouldn't they have done it already?
To the extent that this battle could have any effect, it's hard to see it as a positive one. Just like Time's Up came out of hibernation to protect Andrew Cuomo, the language of #MeToo has been completely stripped of ideology.
Whether Heard or Depp started the fire isn't for me to decide. What is clear, however, is that Heard isn't controlling the narrative right now. Whatever their intentions, Depp fans have set a blueprint for combating abuse allegations with social media astroturfing.
Maybe #MeToo itself set that blueprint. Maybe Heard leveraged the #MeToo movement the same way Depp is leveraging his fans. Both sides participated in mudslinging and narrative-spinning, but what happens if the next Weinstein has a fanbase like Depp's? Whatever the outcome of this case, it points to trouble for the next victim to speak out. The limit of collective justice has been found, and it's our short attention spans.