Popping the Bubble: How to Escape the Social Media Echo Chamber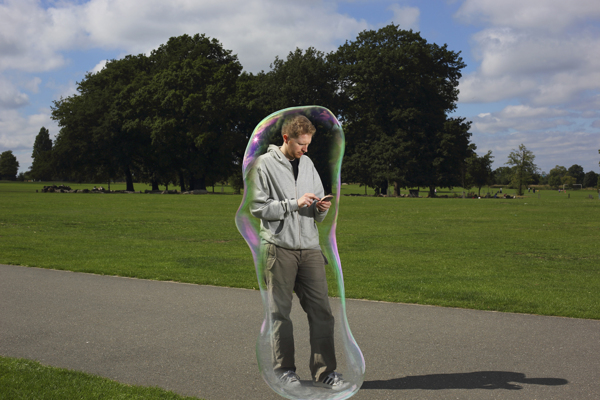 This past election has left most millennials in a cloud of surprise. I know that on my own Facebook news feed there was a very anti-Trump/pro-Bernie vibe. In the months prior to the election, my outlets for social media were bombarded by very specific opinions against the reality TV billionaire. All I heard were calls to "feel the Bern". To me, and I think to most people my age, it appeared unanimous that Trump would lose. However this was not the case. So what happened?One issue with social media is that it's prone to creating echo chambers: places where our ideas are reaffirmed by the consensus of our networks. Don't like one particular friend's libertarian view? Easy. Unfollow them. This ability to unfollow, paired with algorithms that curate content towards to your taste depending on what you like/react to, creates the walls that seal us into comfort zones with like-minded people. It traps us into a biased reality; a bubble that prevents us from ideas different than our own. Here are three simple ways to combat the bubble, and allow for the diffusion of ideas. No one's saying it's easy, but those who do are the guardians who keep the dialogue open during difficult times and with controversial ideas.
Actively like and react to diverse new sources and pages
Much of the power and control that users have over their social media is in curation. Your feed is curated according to the content you interact with. Simply being aware of this fact can make help make you more conscious about how and what appears in your feed. If you're not seeing a lot of diversity in content, maybe try interacting with new stuff.
Watch out for confirmation bias
Does it always sound like you're right? When you log onto your Facebook, does every status update and shared article resonate with your own beliefs? It's easy to be drawn by the gravity of people who support your ideas, but to keep an honest perspective on the state of the world, you need to balance out what you expose yourself to.A wise person once said to me "you like that author's opinion? Then try reading their opposer's book."
Never Unfollow
The "unfollow" feature is meant to be used in times of dire offense. It's understandable that a person be unfollowed because they are insulting or harassing. The problem is that in some subjects like politics and religion, people can resort to both of these behaviors. Because people tend to hold political and religious beliefs close to their hearts, opposing views often respond with even more hostility. Usually in these cases people unfollow not because of the idea itself but because of the primitive and often negative ways people try to convey them.What makes unfollowing such a bad option is that it closes the dialogue between big contrasting ideas. If you unfollow a friend who disagrees with you, you're basically choosing not to hear their side. Does doing this really make you the bigger person? When we choose to stop the flow of information, we are also choosing to remain within the bubble. Break free by practicing these three simple guidelines. Humans aren't always the best at communicating, but at least keeping an open ear and an open heart leaves the door open to a more harmonious reality, one that actually reflects the ideas of the world, and the people who hold them.
Should You Get a Website?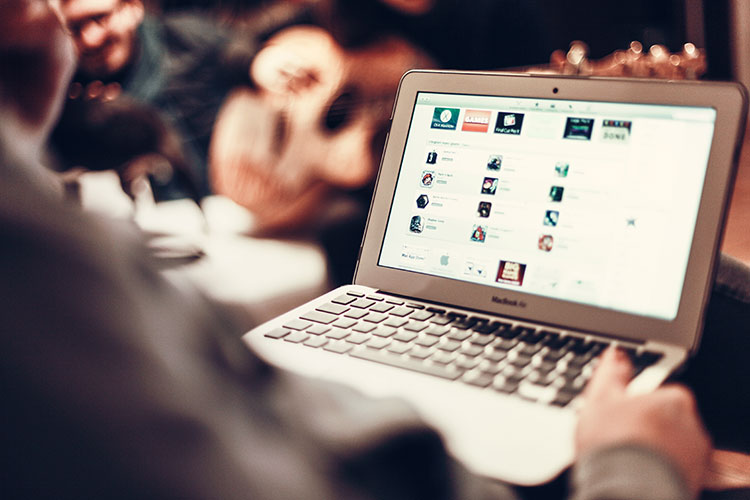 Nowadays most established businesses have websites, however more than 75% of businesses out of 22.5 Million registered businesses in the U.S still don't have websites.  So is it really essential if most businesses seem to be doing alright without it?  There are 2 school of thoughts when it comes to this subject.
YES: Your business is your website
Most modern businesses that have been started and ran by millennials are gungho about having a strong web presence.  Their demographic tends to rely on online and social media searches and interests.  The philosophy here is simple, if you have a website, you can be found.  If you don't have a website...well, you can't be found.  So modern business owners rely on their website as a primary source of generating new leads and acquiring new customers.
NO: Good Service/Product is the best practice
More traditional business owners tend to rely less on websites, as their business may have been started long before the web revolution, and they tend to be smaller businesses and more localize.  Their philosophy is nonetheless, true.  By providing reliable and trustworthy products and services, they're able to maintain a consistent staple of customers day in and day out.  However the downside to this practice is it can't be scaled easily.  As you're only as good as the locals around you.
No Website is better than a BAD Website
A better question than whether or not to have a website is whether or not it's worth having a BAD website.  An out-dated and unresponsive website nowadays in 2016 will appear old and neglected, often times even hurting the business.  Locals will still visit your business, however having a poor web presence could deter prospects.
Conclusion?
It's definitely worth getting a website for your business, however you need to make sure that you're doing yourself a favor by making sure your web presence best represent your business.
How Music Improves Work Productivity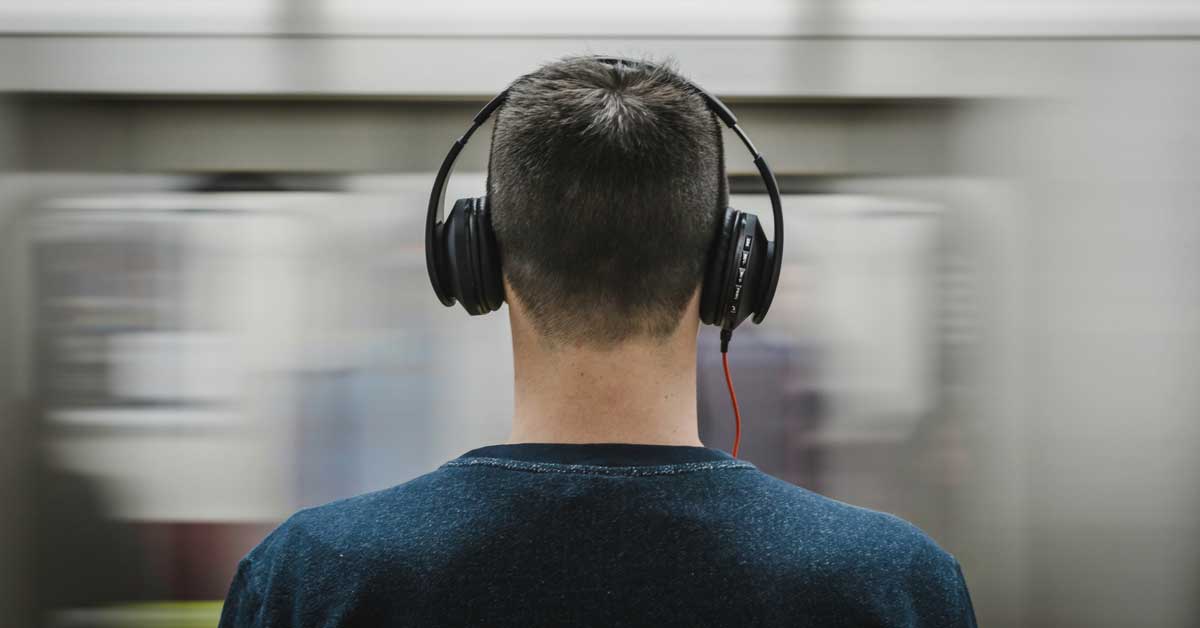 Music seems to have an important role to pursue in modern workplaces. Seeing colleagues with headphones in while working have become regular, seeing that music improves work performance. The best fitting headphones are up to debate, but with Sudio headphones, they are as aesthetically pleasing as it is practical. The wireless headphones are lightweight, easy to use, and are perfect for entrepreneurs who desire functionally and beautifully designed products. Tres headphones are great for office use, commuting, and even gym wear as they are sweat proof, 9-hour battery life and quick charge capability.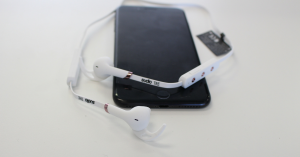 The packaging is simplistic and mirrors Apple's minimal designs. The headphones themselves come in neutral colors with an accent of black, gold, or rose gold that appears more like pink in person. Different size ear comforters allow fit for a variety of users, although long term wear can leave the ear a bit sore. The sound quality works well for everyday users, especially for entrepreneurs looking for affordable, stylish, yet minimal wireless headphones. Similar to the company's social media, Sudio headphones brings users one step closer to a minimal and chic lifestyle.The founder of LifeSounds Educational Services and author of the book Soundtracks for Learning, Chris Brewer says specific sounds can help retain our attention, evoke emotions, and stimulate visual imagination. "Students of all ages—that includes adults— generally find that music helps them focus more clearly on the task at hand and puts them in a better mood for learning," says Chris Brewer. This study can reduce the levels of stress at work environments with the incorporation of music, showing how music improves work performance after.

Here is a discount code to recieve 15% off: OWNERSMAG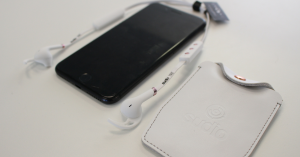 There are 3 reasons why employees need to listen to music while working:
Music Increases Motivation
Arguably, natural sounds such as classical music or songs without lyrics can increase your productivity. The absence of lyrics creates concentrated attention to the music, allowing the mind to be devoted to your tasks. By including a musical element into your general tasks, the impact results in enhanced attention, better quality in mood, and overall effective learning intake. Statistically showing, 65% of business owners believe that music helps employees be more productive. While in relation, 88% of employees produce more work when listening to music. While each category of music stimulate different moods, classical music is the best option to improve accuracy by 12%, while pop music reduces mistakes by 14%, and other genres sync different outcomes as well.
Music Relieves You Of Your Stress
Music has a special connection to our emotions, most of us use it as a therapeutic tool even. Music has been indicated to stimulate brainwaves, which changes mood and behavioral responses in coordination with the type of music you've chosen. When your brain waves get altered, your body starts reacting as well. Your muscles begin to relax, we become more alert, and our breathing and heart rate adjusts to the music we've been exposed to. Other benefits include a reduction in stress, decrease in depression, elevated mood, and a promotion in relaxation. This all occurs when a specific song relates to you, with Sudio headphones, your songs can be produced more thoroughly for you to enjoy. The songs are only as good as the tools being implemented to expose it.
Music Inspires Creativity
Certain songs stimulate feelings of nostalgia. When in need of creativity, music can be used as a memory cue to allow your brain to expand. "The brain looks different if you're trying to solve a creative problem than if you're trying to solve a math problem," Dr. Jeffrey Thompson of The Center for Neuroacoustic Research in San Diego explained, who has examined the impact of sound on creativity since 1980. So when you activate music into your tasks, Thompson says the brainwaves try to adjust themselves to the speed of the pulses in the music. "That alters your consciousness, creating a more dreamlike state," he says. "That dreamlike state, Theta, mirrors the state of consciousness associated with creativity." Music undergo various impact on your behavior and subconscious. Certain songs can even adjust your mood without even realizing the cause. An increase in creativity results from the musical influence, enhancing how music improves work performance. 

Concentration is often hard to maintain. Employees with mundane tasks are usually victims of being drained at work. Stress is to blame for the rupture in our brain at work, making procedures as simple as learning and concentrating difficult to complete. The cure to this features a response in creating a level of calmness for ourselves. The finding narrowed down music to be the answer to inducing our state of meditation. Though speculation still questions if music improves work performance, it is still being enjoyed during stressful times at work.
Customer Satisfaction Should Be Your Number One Priority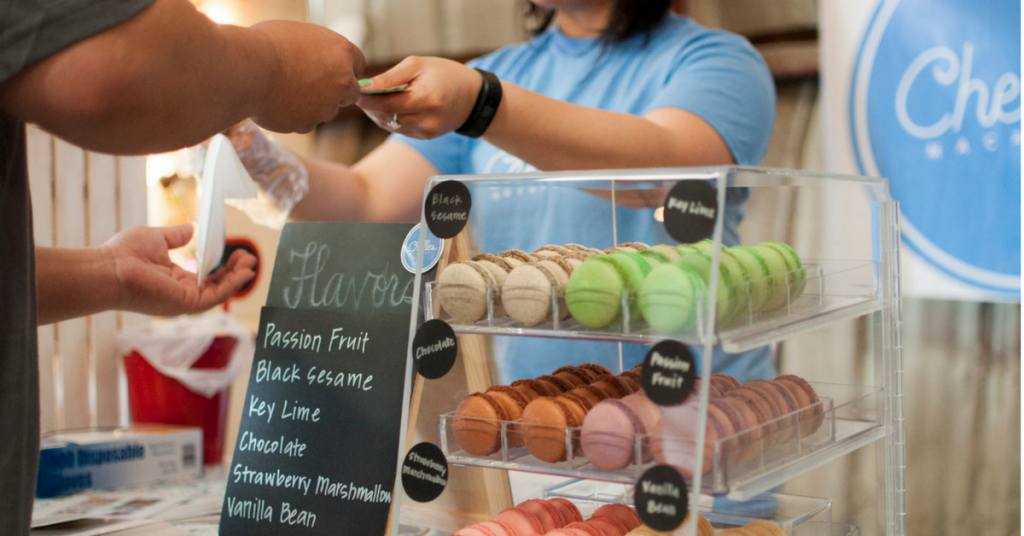 No matter what your product or service is, without customers you don't have a business. This is because customers are the backbone of any business. In fact, customers are so important many businesses have adopted a "customer is always right" policy. Many companies strive to keep their clients happy. However, there are businesses that do not know why customers are important. Here are reasons why your customers should be your number one priority.
No Business
Let's say that your product is so cool it solves many problems. This is very good but without customers to patronize it, you have no business. Customers are important because without them, your company does not need to exist. Businesses exist to provide products and services to customers. In the entrepreneur world, businesses exist to provide products and service that customers consume. Prioritizing customers will let you learn what they want so that the cycle is unbroken.
Helps You Improve
Customers are important not only because they consume your goods and services, but also because they help you improve. By listening to their feedback, you will learn what can make your product/service better. Many companies spend millions of dollars on R&D but there is no better source than the people who patronize your product. By listening to your customer's feedback regularly, you can improve and tweak your product so that it gets better each time.
More Customers
Loyal customers are the best brand ambassadors for your products. If they really like your product, they will tell their friends about it. This is good news for businesses because it is free advertising and because it will bring in more customers. Having loyal customers rave about your product to other people is a good way to measure success. By listening to what they want, you are establishing a relationship with your customers. Prioritizing their feedback will gain their trust and they in turn will recommend you to other people.
Quality Feedback
Customers are also the best source of quality feedback. Remember that they are the ones who are using your products on a regular basis. Prioritizing customers means that you are engaging them. You will have good sources for feedback which allows you to analyze quality information. Following this strategy will let your company analyze and respond better to make your products or services improve which could help boost sales.
Make You Rich
When consumers are happy they consume more of your products which can make you rich. How? Customers like to buy from a brand they trust. They are happy to use a product that is of good quality and will recommend your product so that their friends are happy thereby expanding your customer base. The more people that buy from you, the more potential for profit. Most of the time, more profit means more money inside your pocket.

Ensuring that customers are happy and are prioritized is a good marketing plan. Making them number one is a good way to make your business successful. Prioritizing them could start a chain reaction that can propel your business forward.