Popping the Bubble: How to Escape the Social Media Echo Chamber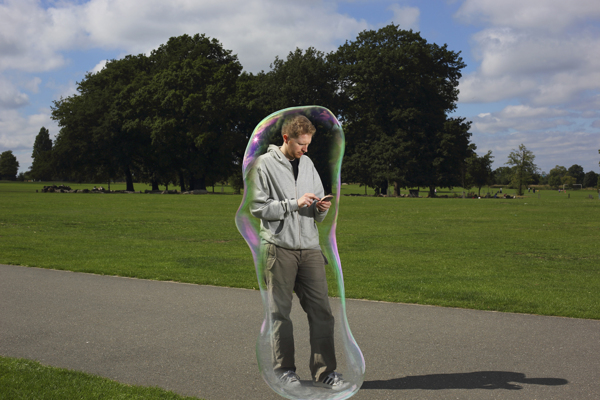 This past election has left most millennials in a cloud of surprise.  I know that on my own Facebook news feed there was a very anti-Trump/pro-Bernie vibe.  In the months prior to the election, my outlets for social media were bombarded by very specific opinions against the reality TV billionaire.  All I heard were calls to "feel the Bern".  To me, and I think to most people my age, it appeared unanimous that Trump would lose.  However this was not the case.  So what happened?
One issue with social media is that it's prone to creating echo chambers: places where our ideas are reaffirmed by the consensus of our networks.  Don't like one particular friend's libertarian view?  Easy.  Unfollow them.  This ability to unfollow, paired with algorithms that curate content towards to your taste depending on what you like/react to, creates the walls that seal us into comfort zones with like-minded people.  It traps us into a biased reality; a bubble that prevents us from ideas different than our own.  Here are three simple ways to combat the bubble, and allow for the diffusion of ideas.  No one's saying it's easy, but those who do are the guardians who keep the dialogue open during difficult times and with controversial ideas.
Actively like and react to diverse new sources and pages
Much of the power and control that users have over their social media is in curation.  Your feed is curated according to the content you interact with.  Simply being aware of this fact can make help make you more conscious about how and what appears in your feed.  If you're not seeing a lot of diversity in content, maybe try interacting with new stuff.
Watch out for confirmation bias 
Does it always sound like you're right?  When you log onto your Facebook, does every status update and shared article resonate with your own beliefs?  It's easy to be drawn by the gravity of people who support your ideas, but to keep an honest perspective on the state of the world, you need to balance out what you expose yourself to.
A wise person once said to me "you like that author's opinion?  Then try reading their opposer's book."
Never Unfollow
The "unfollow" feature is meant to be used in times of dire offense.  It's understandable that a person be unfollowed because they are insulting or harassing.  The problem is that in some subjects like politics and religion,  people can resort to both of these behaviors.  Because people tend to hold political and religious beliefs close to their hearts, opposing views often respond with even more hostility.  Usually in these cases people unfollow not because of the idea itself but because of the primitive and often negative ways people try to convey them.
What makes unfollowing such a bad option is that it closes the dialogue between big contrasting ideas.  If you unfollow a friend who disagrees with you, you're basically choosing not to hear their side.  Does doing this really make you the bigger person?  When we choose to stop the flow of information, we are also choosing to remain within the bubble.  Break free by practicing these three simple guidelines.  Humans aren't always the best at communicating, but at least keeping an open ear and an open heart leaves the door open to a more harmonious reality, one that actually reflects the ideas of the world, and the people who hold them.
7 Known Brands that Bootstrapped to Success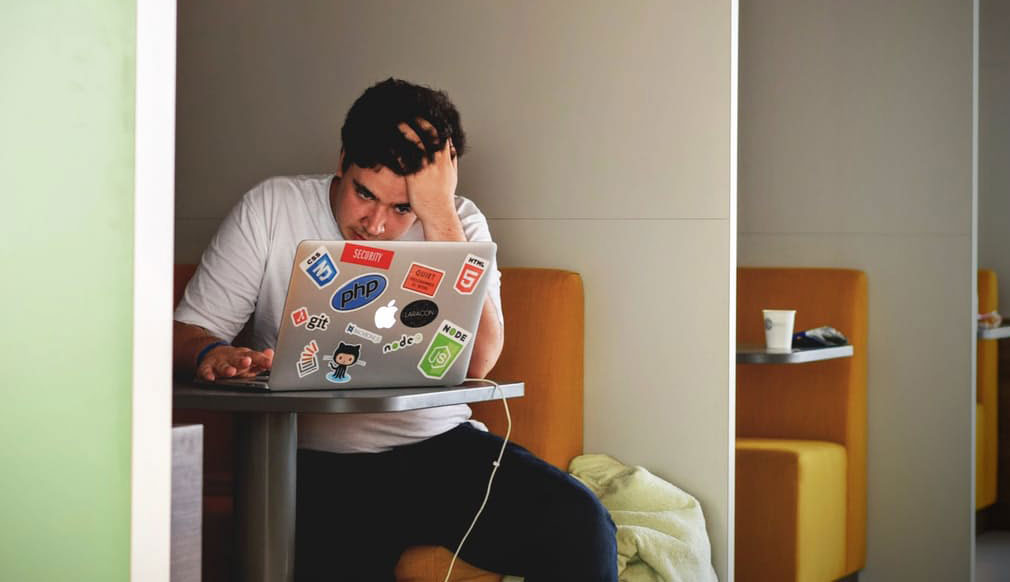 Today's entrepreneurs have a misconception that in order to succeed, you need outside money, and you need others to validate and invest in your idea. Below are 5 major companies to prove that theory wrong. You'll probably recognize these 5 successes below and you'll be more impressed with the fact that they didn't receive any funding to become successful.
1 – SPANX
Sarah Blakely started her $400M company with about $5000 in her bank. At the mere age of 27, the wild idea of her new to be found startup came while she was getting dressed for a party. At the time, she even researched and wrote the patent herself in order to save money on hiring an attorney. Fast forward to 2016, her company reportedly worth $400 million and she owns 100% of her company.
5 Strategies To Massively Save On Your Holiday Spending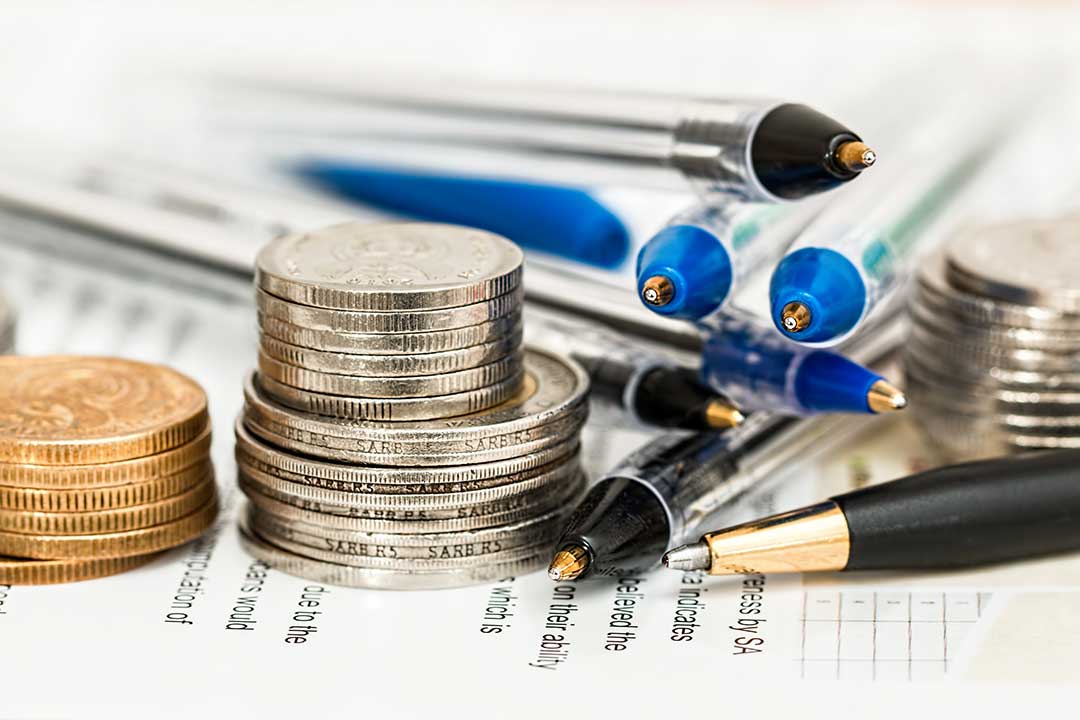 Regardless for those who are buying presents on-line or in-person, you continue to need to lower your expenses.
Whereas many individuals neatly use rewards playing cards and coupons, they're nonetheless lacking out on beneficial financial savings, which can price you serious money. These firms might help.
Get smarter about rewards
Curious which reward program suits you greatest? Birch helps you discover new bank cards based mostly in your spending habits.
Have already got playing cards with cash-back bonuses? You need to nonetheless try the finance app because it additionally helps you optimize what's already in your pockets.
By grouping your transactions into classes, Birch exhibits you which of them card provides you essentially the most bang to your buck. You'll never miss a another reward.
Money made simple
Utilizing Ebates is as simple as one, two, three: Join, Earn Cash, Earn Cash again. I'm not kidding.
Free Ebates memberships let savvy buyers seek for combining shops, and with one click on – and a coordinating purchase – you're creating wealth. I've been a member for years.
The web site is straightforward to navigate, together with helpful day by day offers. There's even a Chrome extension that permits you to simply store with out ever skipping out on reward money again. So even for those who ever neglect to undergo Ebates first, the Money Again Button will notify you.
Easy financial savings
With greater than 600,000 coupons at over 70,000 retailers, Retailmenot has every thing you have to save over the vacations – from coupon codes and cashback provides to meals offers and in-store gross sales.
The web site exhibits customers the highest trending reductions, whereas the app makes it simple to save lots of at your favourite shops and eating places proper out of your cellphone.
For these optimistically venturing out to brick-and-mortar shops, the the digital provides market makes use of push notifications and message-prompts to assist buyers and companies alike.
Flip reward playing cards into gold
Present playing cards amassing mud? Flip them into playing cards you really need or cold-hard money with the most important reward card change on the earth.
CardCash desires your undesirable reward playing cards and truly pays you as much as 92 % of the cardboard worth.
Have somebody in your elevate that's arduous to buy? I believe you'll in all probability seize them a present card. Why not do it at a reduction and select from the king-of-card's big stock?
Giveback whereas gifting
It's the season of giving – we wouldn't be speaking about presents if it weren't – so why not give again whereas procuring?
The world's first-ever shopfunding web site, GoodShop donates a portion of what you spend once you store at 1000's of shops on their web site.
From nationwide charities to native colleges and group teams, once you store with Goodshop you not solely save, however you give again.
Minimum is Maximum: My Walk with a Minimalist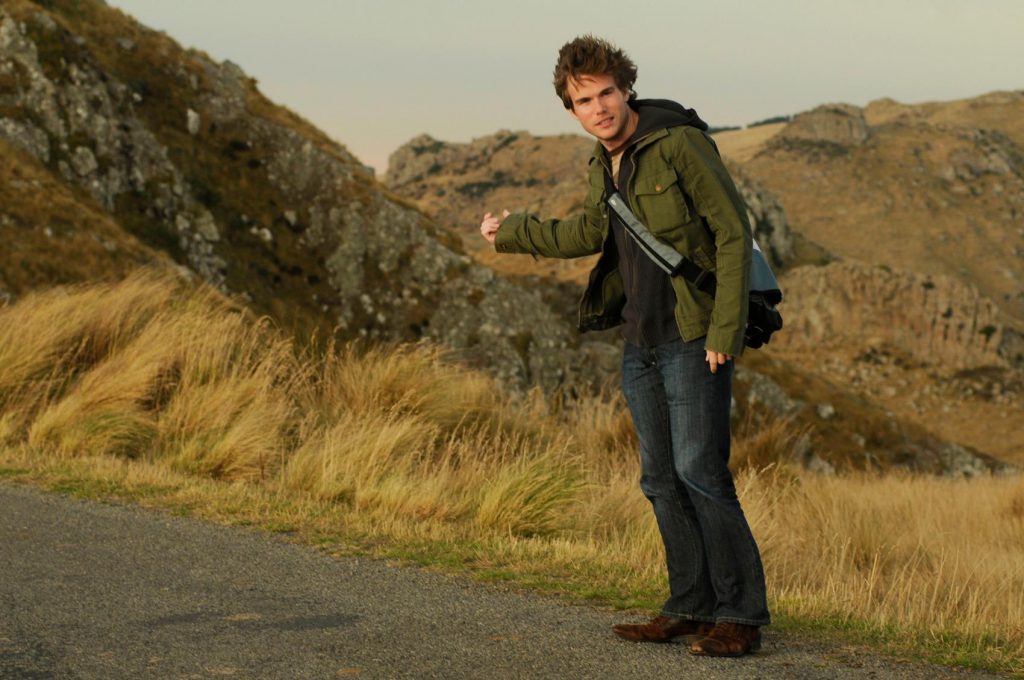 I've always had this habit of binge watching Ted talks.  The people who have graced the Ted stage have always been influential for our peers and our communities.  One of my favorite talks on the subject of minimalism comes from my friend Colin Wright.  You wouldn't think of meeting a new friend through TedX, but this was the first place that I'd see his name.  After seeing his first talk called 'Extreme Lifestyle Experiments', I found that he and I shared similar philosophies in life.  
Colin gave up his American career to become a minimalist.  He gave away the vast majority of his belongings, and decided that every three months the readers of his blog 'Exile Lifestyle' would vote on which place, anywhere in the world, he would live next. Everything he owned had to fit into one bag.  
After some research and light Facebook stalking, I decided to reach out to him personally. At this time I was living in New Orleans and was delighted to discover that he would be returning to the states for a road trip around the country.  One of his stops along the way would be New Orleans.  In a message I assumed would never be answered, I offered him my couch to surf.  To my surprise, he accepted.  
Colin stayed for about five days.  Together we explored the city.  Here's a taste of what I learned from this seasoned minimalist after our many exploratory walks:
What would you consider your formal job title to be?
This is something that changes with some frequency, and any concise answer I give tends to leave out quite a lot. At the moment I've been telling people I'm either an author or a podcast host, as those are my two main focuses at the moment.
But there's really no formality to this kind of lifestyle, and as a result, no formal title.
What was your lifestyle like before you became a minimalist?  Do you miss it?
I was running a branding studio in Los Angeles and living the lifestyle of a driven young person who never had money before and who suddenly was making money. Which is to say I was buying silly things and pursuing goals that weren't my own. I was also working ridiculous hours and not really paying attention to what that behavior was doing to me, health- and happiness-wise.
I enjoyed many aspects of the work, but as soon as I took a second to slow down and look at the big picture, I realized that I'd need to change something, and quick. I miss elements of that lifestyle, but the things I've replaced them with are much better fits for what makes me happy and helps me feel fulfilled.
Tell us about your purging process.  What were the hardest things to let go of?
It took me four months to get rid of all the stuff I had at my townhouse in LA. It got easier as the weeks went by, but especially at first, it was tricky getting rid of the things I had convinced myself I would need.
I had a closet full of nice clothes, for instance, and many of those jackets and jeans and shirts were never worn, and likely never would be. I had build up a series of scenarios in my head for when I would need these things, and how wonderful I'd feel having them on hand when those moments finally arrived. And what that meant, in practice, was that I had a bunch of clothing, and gadgets, and computers, and books, and all kinds of other possessions that were just sitting there, collecting dust, when someone else who might actually put them to use could be getting value from them.
Recognizing that, it all became a lot easier. But until that point, each thing I got rid of made me feel a little less prepared. There wasn't much sentimentality for the things I got rid of, just a well-entrenched feeling that I was going to be less secure — but that proved not to be the case. The opposite, in fact, since not stockpiling left me with so many more resources to spend on things I actually needed and wanted, when I needed and wanted them.
Is it difficult to remain minimal?  What would your advice be to the average person hoping to become minimal?
Not really. Not once you figure out why you're doing it, at least.
Like with anything, if you're forcing yourself to do something painful and there's no obvious victory at the end of the road, it's going to be harder to make those changes stick. If you take the time to figure out why you want to focus on certain things more, and reduce the excess and inessential, then it becomes a lot more manageable; you're no longer sacrificing, you're moving in a direction you want to go, and if anything you can feel like you're not getting there fast enough.
My best advice would be to take the time, before you start chucking stuff in the trash can or donation bin, to figure out what actually makes you happy. What's valuable to you? What possessions really make your life better? Allow you to do the work you care about? What do you wish you had more of in your life?
Asking these questions first will help you figure out what possessions are additive toward your goals, and which are standing in the way. Which are very much worth keeping, and maybe worth investing in further, and which you can easily give up, so that you have more time, energy, and resources (including money) to spend on the good stuff (whether that means possessions or experiences or something else).
How do you define value?
Something that's valuable is a net-gain for you and your life.
So if a possessions adds value to your life, it's enhancing something that's important to you. If it's a liability, it's keeping you from something important, or maybe sucking up money or energy that you could be spending on something that's an asset.
The specifics will be different for everyone. I prioritize experiences and pursuing new knowledge and meeting new people; travel, then, is more valuable to me than it might be for some people, because it makes me happier than almost anything else. For other people it might be anything else in the world — for some people, travel will be a waste of money and time.
That's why I think it's vital to understand yourself, first, so that any minimizing efforts are time well-spent, rather than just an empty exercise.
Downsizing a person's life isn't always an easy feat.  It's not for everyone. For myself, I found this process paramount in truly knowing the difference between what I 'want' and 'need'.  People often find themselves on autopilot when it comes to defining value within their lives.   Practicing a minimal lifestyle goes beyond just the stuff a person can accumulate.  In a way it's a method of studying the inventory of worth within your life.  Minimalism can be expressed not only in what you choose not to have, but also in how you make your decisions as a consumer.  It can show you whether or not you can see a difference between having 'experiences' or having  'possessions'.  
How do you define value?  Maybe going minimal can help you find out.