Should You Get a Website?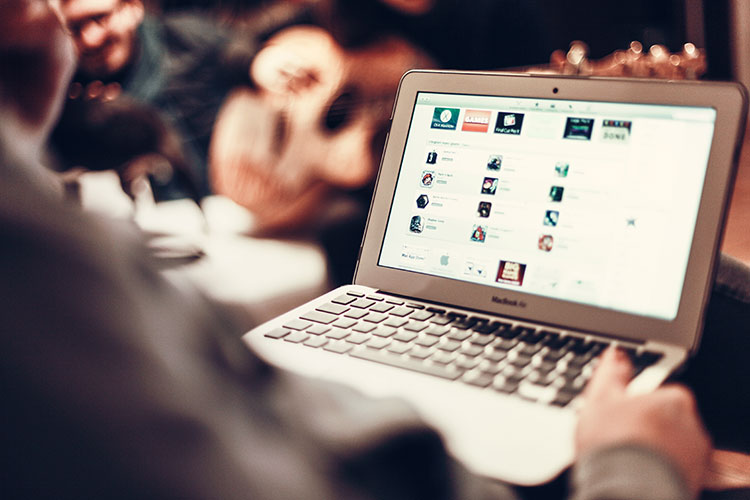 Nowadays most established businesses have websites, however more than 75% of businesses out of 22.5 Million registered businesses in the U.S still don't have websites.  So is it really essential if most businesses seem to be doing alright without it?  There are 2 school of thoughts when it comes to this subject.
YES: Your business is your website
Most modern businesses that have been started and ran by millennials are gungho about having a strong web presence.  Their demographic tends to rely on online and social media searches and interests.  The philosophy here is simple, if you have a website, you can be found.  If you don't have a website...well, you can't be found.  So modern business owners rely on their website as a primary source of generating new leads and acquiring new customers.
NO: Good Service/Product is the best practice
More traditional business owners tend to rely less on websites, as their business may have been started long before the web revolution, and they tend to be smaller businesses and more localize.  Their philosophy is nonetheless, true.  By providing reliable and trustworthy products and services, they're able to maintain a consistent staple of customers day in and day out.  However the downside to this practice is it can't be scaled easily.  As you're only as good as the locals around you.
No Website is better than a BAD Website
A better question than whether or not to have a website is whether or not it's worth having a BAD website.  An out-dated and unresponsive website nowadays in 2016 will appear old and neglected, often times even hurting the business.  Locals will still visit your business, however having a poor web presence could deter prospects.
Conclusion?
It's definitely worth getting a website for your business, however you need to make sure that you're doing yourself a favor by making sure your web presence best represent your business.
The Best Expandable MicroSD For Samsung Galaxy Phones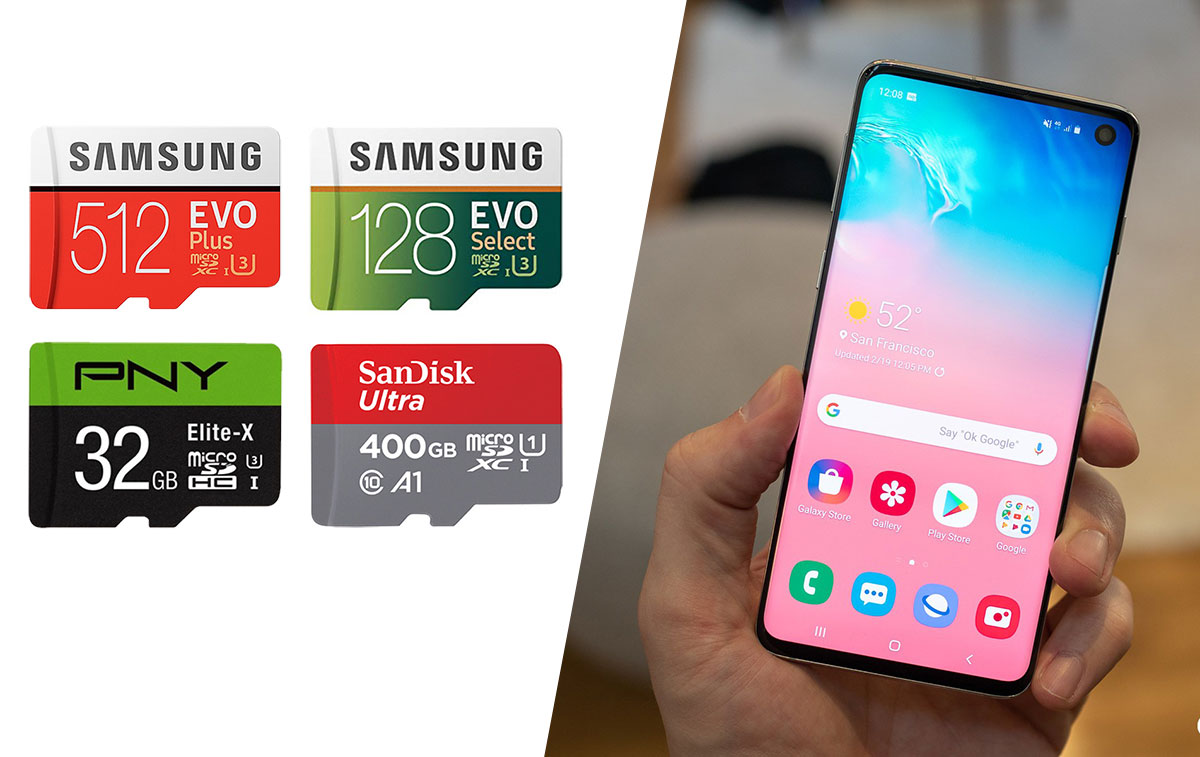 One of the benefits of owning an android (specifically a Samsung) is that you can expand storage by inserting a microSD card. You can insert anywhere from a 32GB MicroSD card all the way up to 1TB, depending on your budget and your need for storage. But finding the right one can be difficult as there are so many variables involved. And most people don't know even know what SDHC/SDXC or A1/A2 are. Choosing a MicroSD can be a
confusing endeavor unless you understand the jargon
and know exactly what you want. Luckily for you, we decided to do the homework to bring you a comprehensive list of all the best available options for MicroSD card on the market today.
No surprise here. Choosing a
Samsung MicroSD
card for a Samsung phone does sound like a logical thing to do. While it's not the best on the market, it's guaranteed to work well with their phones and does come with pretty acceptable performance stats while being relatively inexpensive. The Samsung Evo Plus gives you the storage option of anything from 32GB all the way to 512GB. With 100MB/s of reading speed and 90MB/s of writing speed speed, it's a good and safe choice.
BUY IT HERE
Sandisk's very own
Extreme Plus MicroSD
is a versatile and sturdy card that's great for all purpose. From recording 4K videos, dashcams, to using it for your phone, this little microSD can do it all. It claims to read up to 95MB/s and write up to 90MB/s, making it reliably fast. It's also made to survive and protect your data even under the most extreme conditions, hence the name. It claims to be temperature proof (we don't know how much it cna handle), waterproof, shockproof, and xray proof.
BUY IT HERE
The Samsung Evo Select is great MicroSD card if you're looking for something that delivers both fast read and write speed and also affordable. It offers 100MB/s for reading and 90MB/s for writing, which is pretty fast. It also comes with an adapter for standard SD slots if you want to connect to your computer to extract media. The Samsung Evo is also equipped to handle 4K videos and can withstand a good beating.

BUY IT HERE

The Lexar Professional 1000x is one of the fastest MicroSD available now. With transfer speeds up to 150MB/s, it can easily handle 1080P to 3K videos, and even 3D format. Keep in mind though that it's only lightning fast at reading. Despite boasting 150MB/s reading speed (great for data transfer to PC), it's writing speed is only about 45MB/s. It's a great microSD used by professionals to increase the efficiency of their workflow and for those who simply need ridiculously fast transfer speeds.

BUY IT HERE
For those who are on a tight budget and just needs something with decent storage speed, decent performance, reliable, and affordable - look no further. The Silicon Power Elite can cover all your basic needs for less than $20. It's not the fastest MicroSd card around, but it has all the essential features, security, and flexible enough to be used in a wide variety of devices. Surprisingly, it's considerably sturdy and also temperature resistant, waterproof, shockproof, and X-ray proof similar to it's higher-end competitors. In terms of value, the Silicon Power Elite is a tough one to beat.
BUY IT HERE
The Sandisk Ultra is a great choice if you plan to buy a microSD card for a smartphone or tablet given it's A1 rating. Read speed clocks in at 100MB/s, making it a joy to run most of your regular day to day multi-media. However writing speed doesn't support anything behind 1080P HD, so you won't be able to enjoy 4K content. However, it's a great microSD that comes with all the bells and whistles you'd expect, at a fantastic price, and from a reputable company.
BUY IT HERE
 The PNY Elite is another reputable brand to join the list. The Elite boasts up to 100MB/s of transfer speed and A1 rated, making it a great choice for phones and tablets. It can handle 4K videos. It also comes standard with the 4-proof technology making it extremely reliable and can handle a good amount of abuse.
BUY IT HERE
Caphe Roasters: Social Impact and Vietnamese Coffee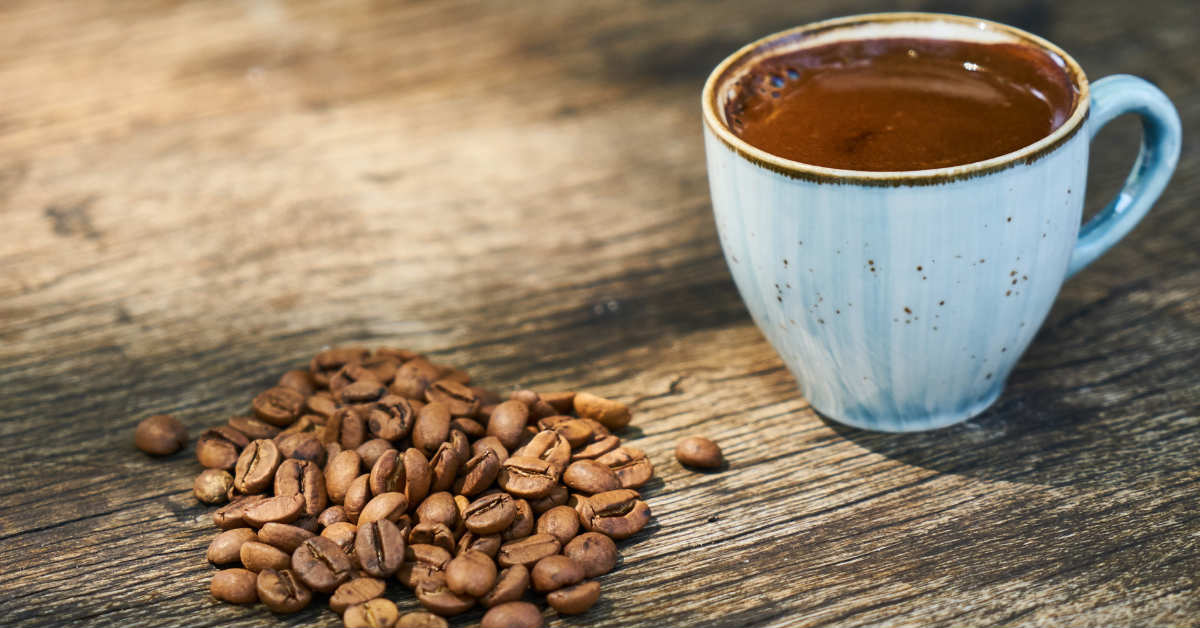 Thu Pham is the owner and head barista Ca Phe Roasters, Philly's first Vietnamese coffee roaster. Caphe is located in the MaKen Studios North Building at 3525 I St., and it is one of the many growing food-based businesses housed in or around the city's Harrowgate section.

Ca Phe Roasters is not like any other coffee shop, it is uniquely driven by social impact. Their goal is dedicated to: donate a portion of their earnings from the pop-up and the roasting business to support student programming at 12+, partner with local organizations and schools to host events and meetings in their business space, and provide a coffee career and training to underserved students, with jobs such as a barista and more.Thu has always been driven by social impact. A year ago, owner Thu Pham was working at 12+, a nonprofit organization that supports kids in underserved Philly schools. It was until she entered the Kensington Avenue Storefront Challenge that she started her own coffee shop. Thu partnered with John and Abraham Kwon to launch Ca Phe Roasters and entered a business contest that won them a year of free rent, business advice, and funds to renovate space for the roastery in Maken Studios at 3525 I Street.In an interview with Thu Pham, she explains what Caphe Roaster means to her and what to expect for the shop's near future: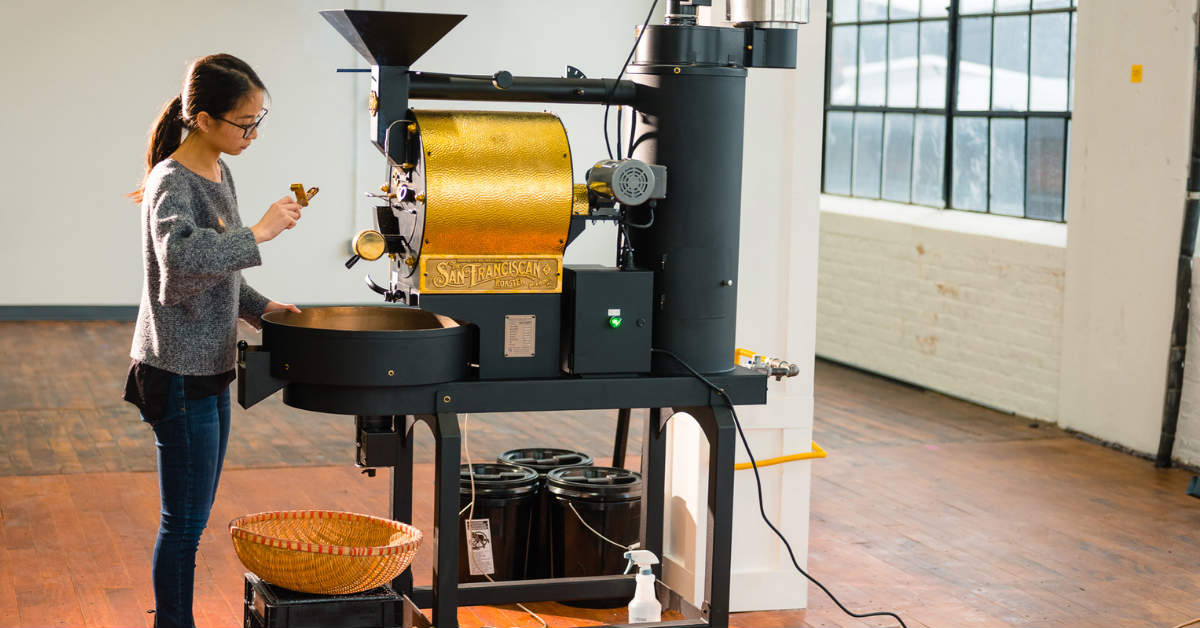 In a Few Sentences, Can You Explain What You Do?
"I am one of the founders of Caphe Roasters and I manage the daily operations. I am in charge of the coffee productions as a roaster, tester, and more. Moreover, I meet with new clients and bring on students from our partner schools".
What Do You Hope to Accomplish? What Are Some Small Goals?
"We hope to expand our products and name outside of the community. We are working on the final process for packaging to launch our e-commerce site. After we can launch our website, we can continue to expand, donate to the Kensington community, integrate more students, and focus on plans such as retail too".
What is Your Experience On Running a New Business?
"It is difficult but the process has been smoother than other startups. We were able to start because of a competition called the Kensington Avenue Storefront Challenge. It was a contest launched by Shift Capital to help grow the Kensington Avenue neighborhood. I had always wanted to open up my own coffee shop and I also saw this as a good opportunity to have a social impact".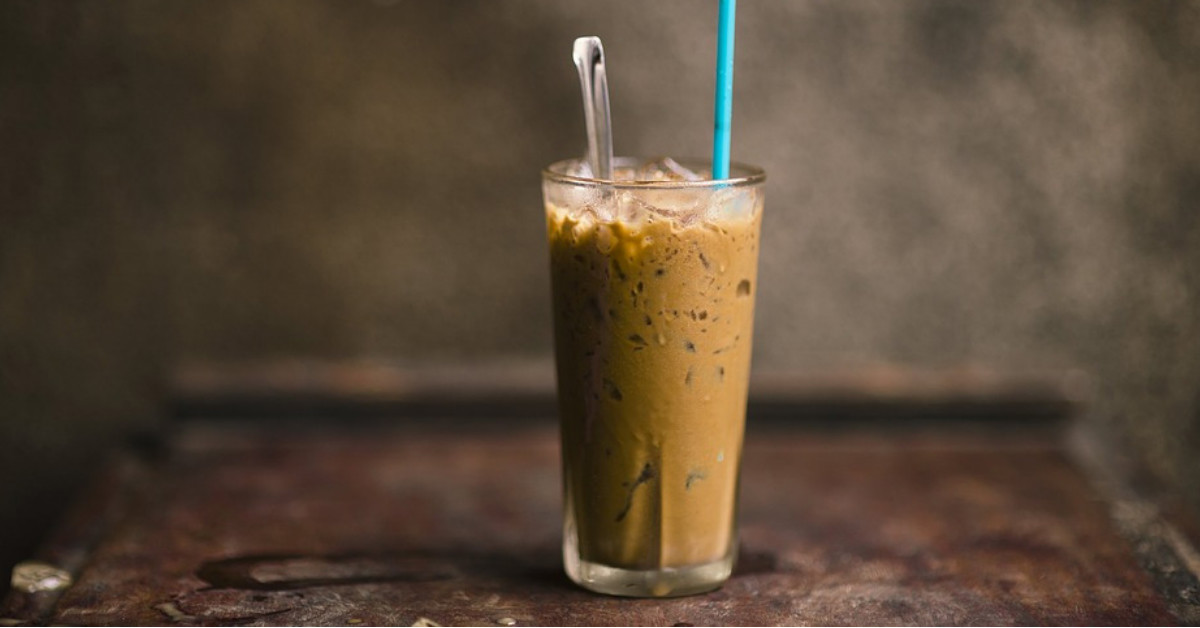 What Were Some Pros and Cons With Running a New Business?
"The pros are being able to work with Shift Capital on financial and logistical support. Also the opportunity to reach diff communities and have a strong following. But the cons are the transition to be an entrepreneur".
What Do You Need To Help Caphe Roaster Achieve?
"We need to reach different communities, attend events such as a Gala, have custom packaging and coffee bags, more pop ups, and retail in the future for Caphe Roaster".But, customers don't visit the shop for their virtuous values. People go for their delicious coffee and Vietnamese sandwiches. The most distinguishable feature about Caphe Roasters is their menu. The two top items on their list is the ca phe sua nong (Vietnamese hot coffee with condensed milk) or ca phe sua da (Vietnamese iced coffee with condensed milk). Many people in the North Philly area have never tried Vietnamese drinks or food before, so it is an exciting opening for Thu, as it gives her a chance to share the culture.

In the meantime, Caphe Roasters is doing a lot of pop-ups to expand their name and expose people to the coffee. The packages come with little index cards showing you how to make a traditional Vietnamese coffee too. Although Caphe is focused on Vietnamese coffee, they plan on adding more Asian drinks and on having a location in Kensington Avenue soon.
Marketing Lingo you need to know for 2019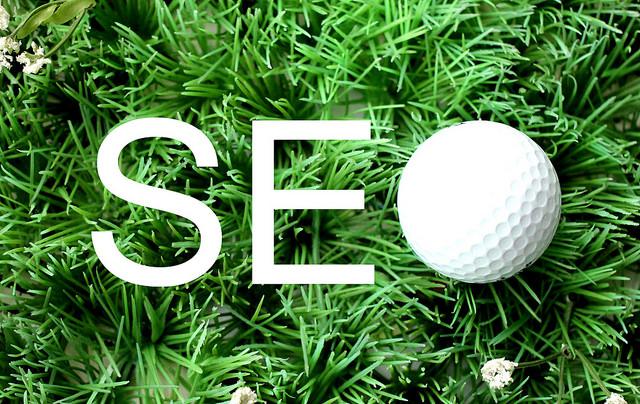 7 Marketing Lingo you need to know for 2019. If you own a small business, chances are you're wondering how you're going to market yourself.  Looking online you're going to find quite a few article and resources for marketing, most of them coming from marketing company themselves.  Give or take an hour of research and you're pretty much ready to quit because there are too many options and because you're not a part of the marketing or digital marketing world, all the lingo being used such as SEM, SEO, Digital Marketing, etc. becomes overbearing. That's ok, we've created a short guide for you to follow that will help you better understand the world of Digital Marketing. These are the essential keywords and lingoes in digital marketing that you'll need in order to navigate marketing information.
SEO (Common marketing lingo)
The first is the most common marketing lingo.
Search Engine Optimization
.  This is a service that many digital marketing agencies provide to help get more people to come to your website via an organic search result.  When someone online searches for a keyword that your business represents, your website will come up on the front page.  They will then click on your link and be directed to your website.  This doesn't guarantee business, but it does increase the likelihood of you getting more leads and sales.
SEM
Search Engine Marketing.  This service is similar to SEO because it relies on you getting good rankings on the 1st page of Search Engines.  The difference is that SEM depends heavily on paid advertisements to get you there instead of appearing there organically.  Do you know those ads on the top and on the side?  Those are probably the works of an SEM Campaign.
Learn more about Search Engine Marketing here. 
PPC
Paid Per Click.  How SEM does it's work is through a Google service known as Paid Per Click.  This is where you pay Google to place your business on the front page in the form of an advertisement.  Whenever someone clicks on the advertisement, you pay Google a small fee (anywhere between 50 cents to $20 depending on keyword and competition).
SMM
Social Media Marketing.  The goal for this is to deliver traffic to your website via Social Media.  Depending on your business certain social media platforms may be better suited for you.  A clothing/retail business may benefit more from Instagram and Pinterest than Twitter for example.
Learn how to maximize your social media's effectiveness here. 
Digital Marketing
Digital Marketing is a broad spectrum of online marketing services.  Typically a Digital Marketing campaign will include more than one services to accomplish a goal, whether it be branding or simply more traffic and customers.  Digital Marketing can include SEO, SEM, SMM, PPC, and many other online-related marketing services.  Typically it doesn't include direct mail, billboards, or bus wraps.
CPC
This marketing lingo stands for Cost Per Click and is most common with Google's Pay Per Click model. However many other advertising platforms also utilize CPC to determine the effectiveness of a campaign. Cost per click simply means how much does it cost you every time someone clicks on your promoted ad. Usually, you want the CPC to be low, that way you won't have to pay more for people clicking on your ads.
Conversion
This is a confusing marketing lingo because it could mean a lot of things. Conversion could mean the rate at which someone goes onto your website and then converts to become a customer. Your formula would be Sales conversion / Visitors. However, Conversion can be something completely different if you're advertising on Google, Facebook, or Instagram. Conversion doesn't mean sales on your website, it could mean simply someone converting and eventually browsing to the desired page on your website, however not necessarily making any transaction.
Learn about social media conversion here.