BumpOut: The Expandable Portable Speaker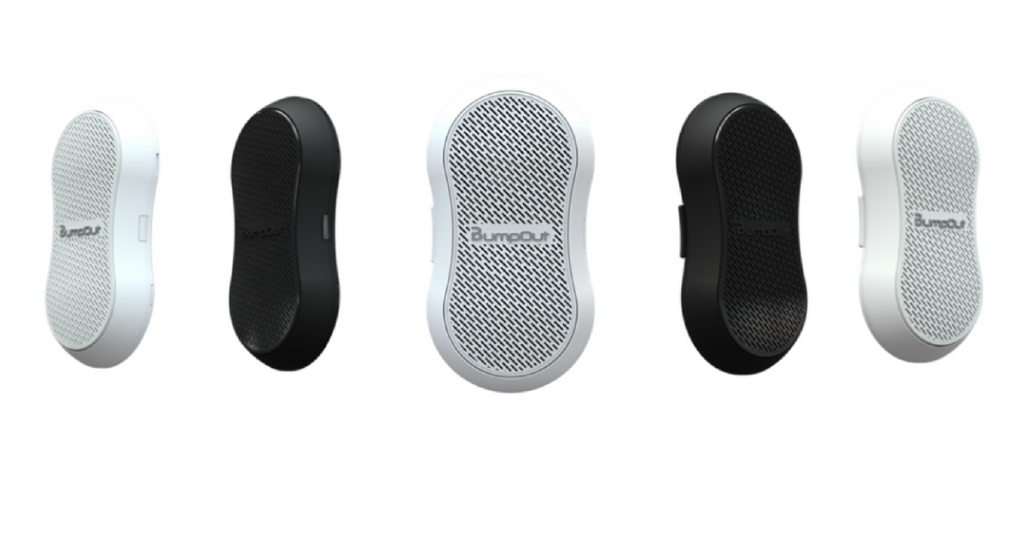 Take your music everywhere with BumpOut, the portable speaker designed for versatility. That was Zac Pierce's initial idea when creating technology. They hit an early milestone by reaching their crowdfunding goal on Indiegogo in 4 days, pre-selling the speaker at a discounted price to backers. What's neat about the speaker is it's Motorized Expansion Technology™, where it expands to generate high-quality audio and rich bass. It connects through Bluetooth with a range of 30 feet and runs for 7 hours before the next charge. You can attach the speaker to any smooth surface with the BumpOut coins, including your phone. We connected with Zac Pierce and the BumpOut team to learn more about the innovative technology behind their portable speaker. 
How would you describe BumpOut?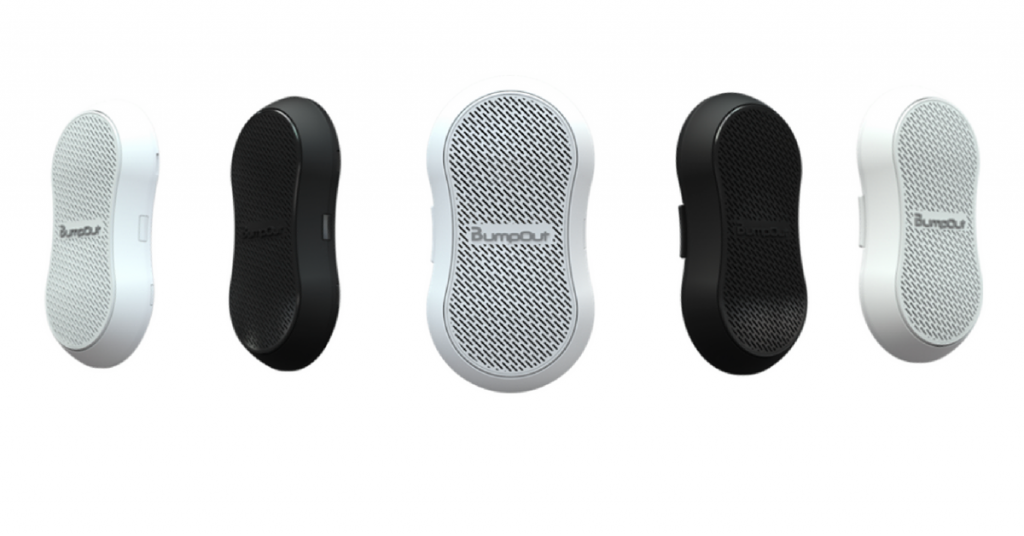 BumpOut is a portable Bluetooth speaker that can fit in the palm of your hand and attach to any flat surface, including smartphones, mirrors, refrigerators, etc. The most unique feature is the speaker's Motorized Expansion System. With one click of a button, the center of the speaker raises, generating high-quality sound & bass that drowns out the most competing products.
What is BumpOut's mission?
Inspire and innovate for those that boldly do what they love, not just what they are told. BumpOut as a verb. Be inspired and work hard as it inspires others.
How does BumpOut differentiate from competitor portable speakers?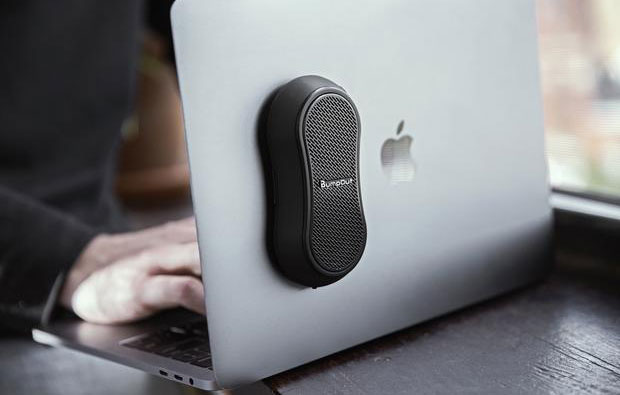 The main differences are portability and innovation. We have engineered a speaker with a  sleek design that fits comfortably in your pocket and can attach directly to your phone or case. Truly portable. Our patented Motorized Expansion Technology™ is an audio industry breakthrough. With the push of a button, the casing of the speaker expands, creating an acoustic chamber that results in powerful, high-quality sound, and rich bass response. We then paired this technology with BumpOut Coins that feature a patented repositionable adhesive that allows you to attach the speaker to any smooth surface, even your smartphone.
When you look at the crowded space of Bluetooth speakers there is a lot of "stuff" under $50 that leaves you wanting more: not loud enough, does not connect to your device easily, poor sound quality, etc… OR if you are willing to spend north of $150 you can get something that might meet your needs but is a big investment. We believe, after extensive research, that you don't need to spend a ton of money to get the results you are looking for. There is an opportunity in the market for a quality portable speaker under $100.
Who is the ideal BumpOut customer?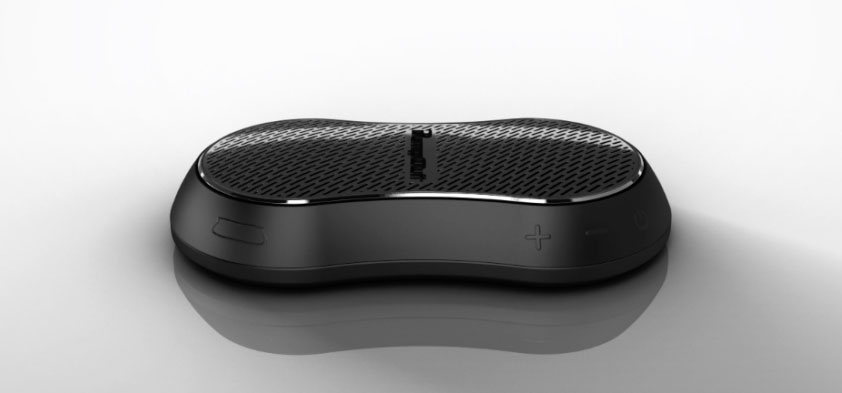 Anyone who listens to music on their smartphone and wants the latest innovation in audio at an affordable price. We are proud that we have been able to incorporate game-changing technology into BumpOut, but the #1 focus is "quality of music". That is why we partnered with the top audio engineers in the country and hired a high-end audio manufacturer to make BumpOut. It needs to sound great and your listening experience needs to be enjoyable.
Describe the use of the coin mounts.
BumpOut comes with coins that can be placed on any smooth flat surface so you can have your soundtrack at home or on the go. Coins have a repositionable adhesive that can be removed and repositioned. BumpOut speaker connects directly to the coins. Our test markets showed us that most youths will place the coin on the mirror in the bathroom so they can connect the speaker (to the mirror) while showering or getting ready for school or going out. Most parents said they will place a coin in the kitchen on the refrigerator so they can attach the speaker and listen to music while making dinner. Almost everyone we surveyed will place a coin on their smartphone for true portability and improve the "sub-par" audio quality and volume smartphones currently provide. Speaker does not need to be attached to the coin to listen to the music. The coins provide an extra feature to mount your speaker in various locations or, if attached to your smartphone, allows for easy portability.
What are some perks of crowdfunding?

Customer engagement. We have been working on this project for 2 years and have spent our own nest eggs on getting to this point. Crowdfunding has allowed us to engage with our customers and backers and bring validity to all of our efforts. You never really know what you have until you "flip the switch" on sales. To hit our Indiegogo goal in 4 days confirms everything we have been working towards.
What are some challenges you've come across along the way?
The biggest challenge with hardware is capital. It is very expensive to manufacture a product, which is why Crowdfunding is such an important process. Also, finding helpful resources for hardware development in Philadelphia is a challenge. We have kept our resources very organized and hope to be able to aid others in the city.
What is your team like?
The core of the team is Founder Zac Pierce and partners Brian Zamrowski and Mat Chacko.  We have surrounded ourselves with high-level specialists to ensure that we are delivering the best possible product for an affordable price.
What is BumpOutU?
We believe in today's youth. By providing guidance and exposure to career paths that foster individual talents, we aim to make a meaningful impact on the Creators of tomorrow. Our first live event held on October 8th brought community leaders, entrepreneurs, and students together for a day of bumping music and breakout sessions developed to inspire creativity and ideas backed by positive action. With our backers' support, our commitment to BumpOutU, and proactive approach to making a difference will scale along with our company.
How did you advertise?
On a budget! In these earliest stages, we rely heavily on PR and focus on technology and audio outlets.
What are some tips you can give to entrepreneurs looking to crowdfund?
It is a LOT of work but, if you go into it with a plan of what you want to learn from the process, it is extremely helpful. You learn about what features really resonate with your consumers.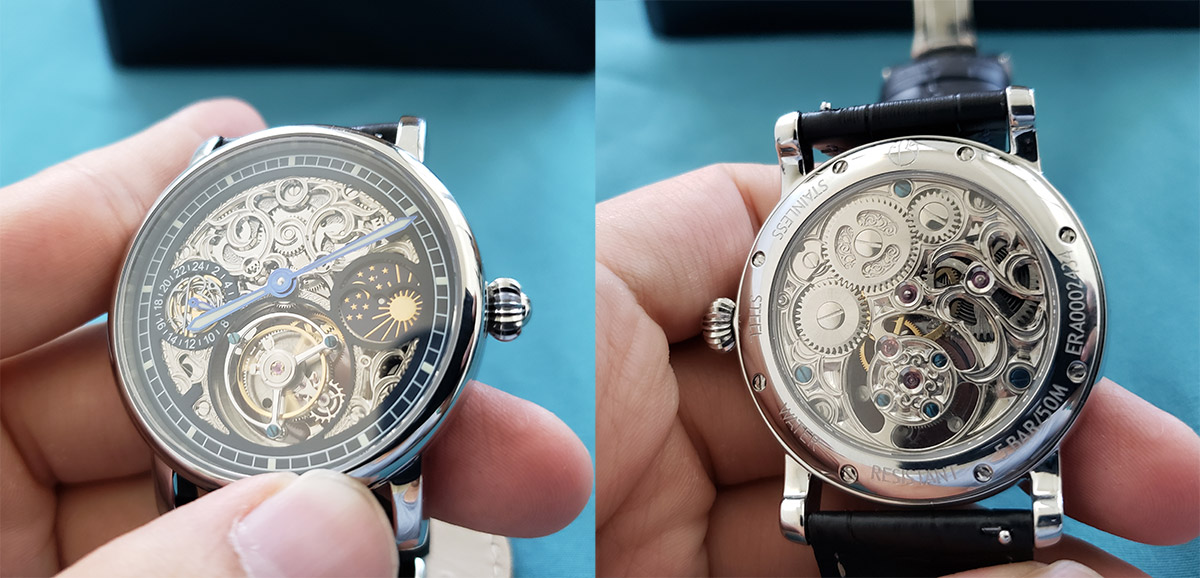 It used to be that to tell time, one has to wait for the sun for the sundial to work or use two glass bulbs with sand running through them. Nowadays, timepieces come in a dizzying array of choices. From the mechanism right down to the face, it's a mad dash to get the attention of watch lovers everywhere.
Then came the time when some watches got the better end of the deal by being favored by the highest echelons of society. Watches like the tourbillons made in Switzerland can reach a bank-breaking cost of up to $40,000 or more, an obscene amount for some of us. It's not really a surprise, given that these watches require special tools, a lot of time, and a considerable amount of patience to make.
Let's take a look at the Era Timepieces and how they redefine luxury with affordability in mind.
Redefining Attainable Luxury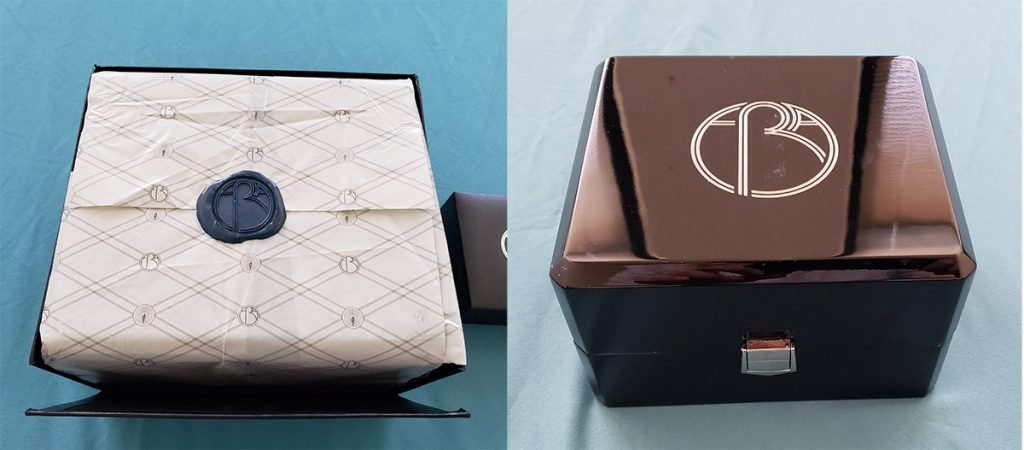 This is what the makers of Era Timepieces want us to believe. It's easy to understand why people are skeptical, it's a ton of money for a single time-telling device. And the doubts have some basis on the truth as you can always find watches that can satisfy your itch for an affordable tourbillon, but the question is, are they reliable?
It's also true that Era timepieces have the chic look that would go well with high-end cars and a posh lifestyle. Not shabby at all. Unless you have a very deep pocket, go get yourself a Rolex or an Omega. But for some people who are on a limited budget, this is a very good option.
Some will say that luxury isn't all about the price tag. It's about the company's history and other minute details that really matter. Well, let's get to know the manufacturer and see if they can come up to par with the Doubting Thomases' criteria.
Haute Horlogerie for the Masses
According to their website, Era Timepieces' goal is to make Haute Horlogerie accessible to the common man. Their prices range from $999 to $6,500, a long shot from other well-known brands. I have seen a Patek Philippe with a monstrous price tag of $1,423,028! No way can an average Joe muster even the courage to get near that watch, much more buy it.
For this, they get a thumbs up from me. Their speedy rise to stardom and acclaim began when their Kickstarter program hit the $700k mark a little less than four weeks after the launch in 2018. Michael Galarza, its founder, has shown the world that the general public can now enjoy an affordable watch without sacrificing quality, reliability, and good looks.
Certified Millionaire Watches Under $1000
Era Prometheus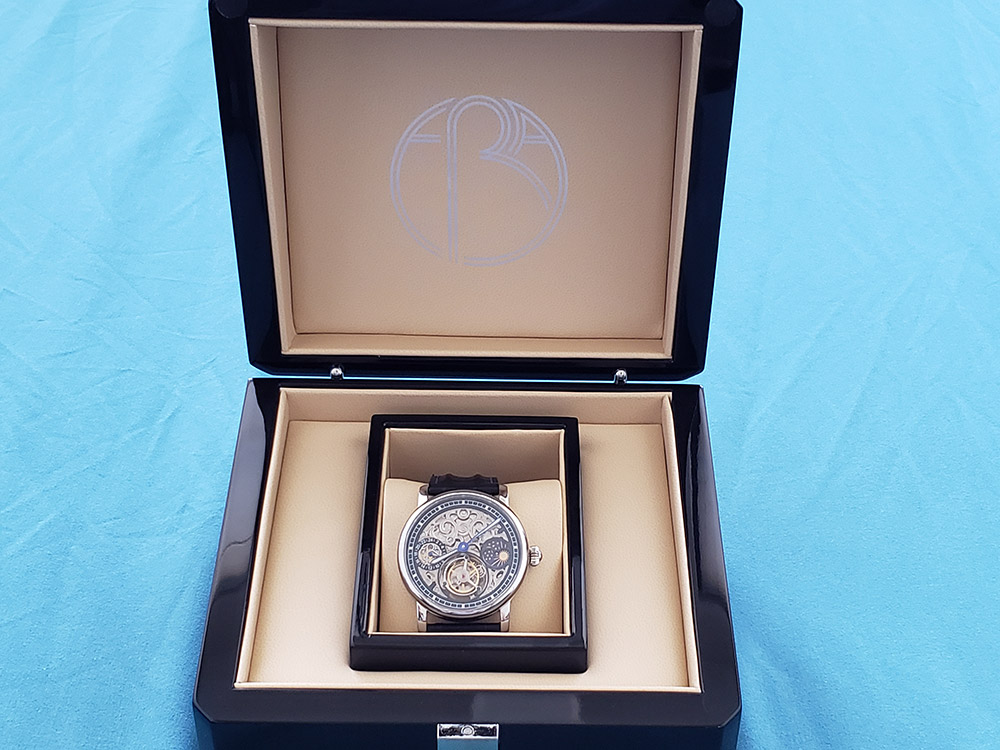 The ERA Prometheus, only $999 when you preorder, is the tourbillon to watch out for. If you're into flashy accessories, this watch is for you. It has a skeletonized dial housed in a polished, 316L grade, all stainless steel case. It has two subdials—one on the 3 o'clock position with the sun and moon to indicate day and night. The other one is on the 9 o'clock position for tracking two different time zones.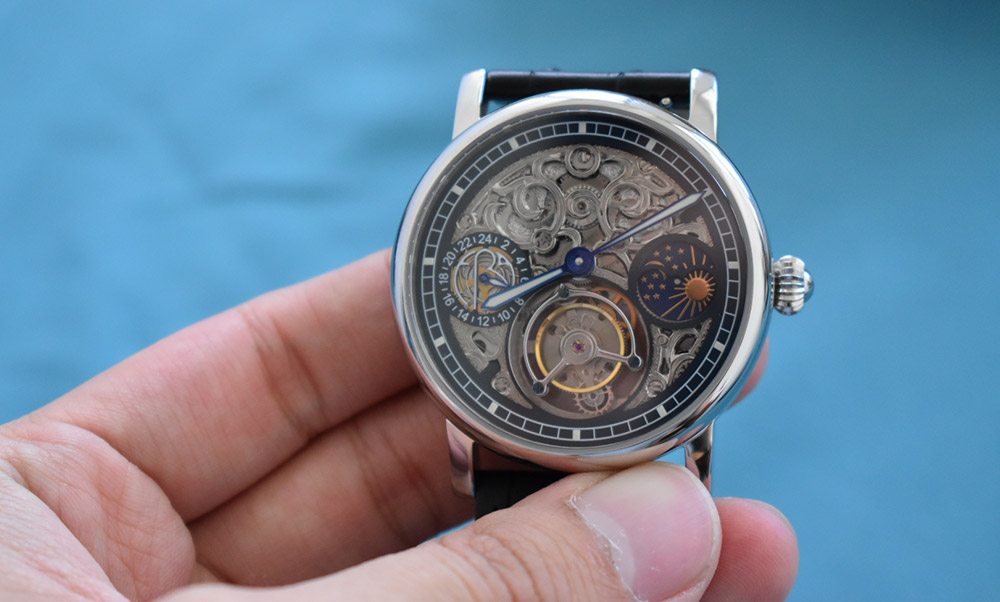 The lower half of the watch face will leave you almost breathless with its beauty. The 6 o'clock compilation continually rotates to keep the watch running. The hands are filled with lume as well as the hour markers on its side.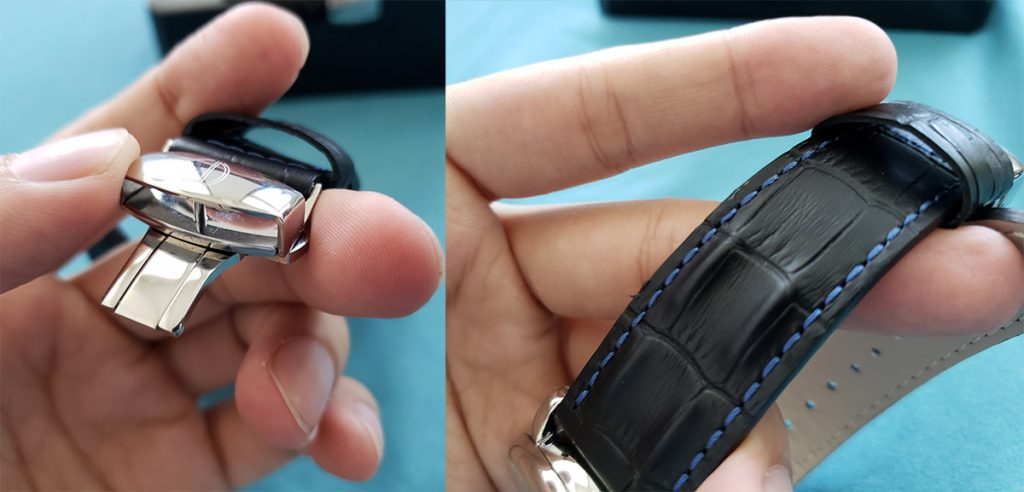 The Hornback style leather band has a 24mm width and feels comfortable on the wrist. It has an extendable butterfly clasp with blue stitching that stands out beautifully. It is powered by a self-winding movement that boasts of a 20-jewel, HZ3360A caliber with a 28,000 vph frequency.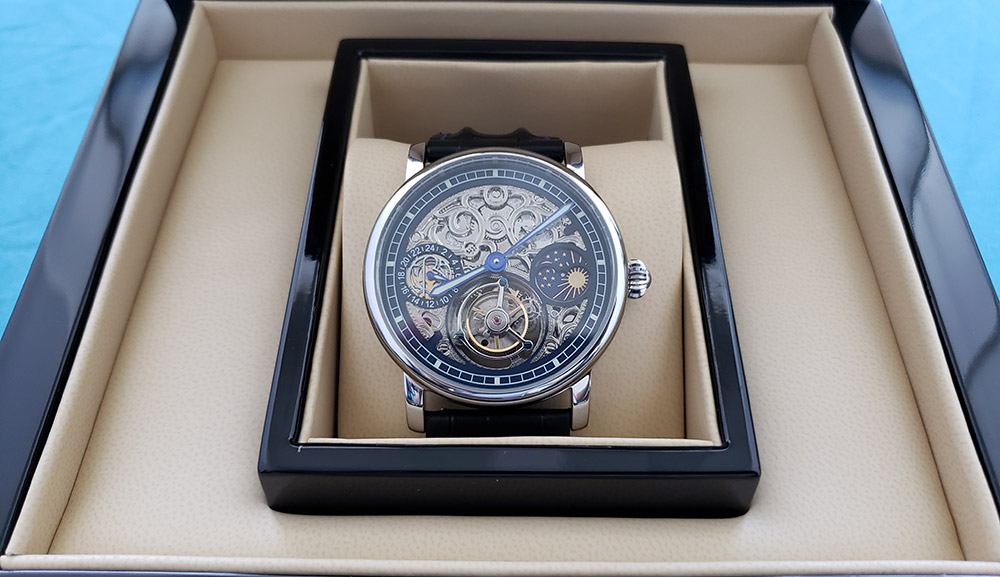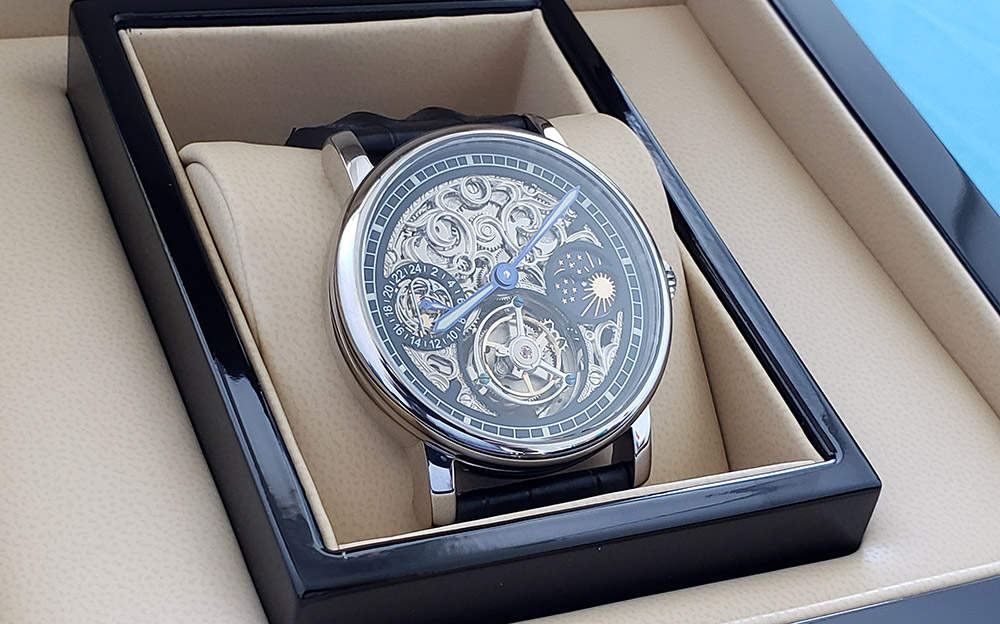 The Prometheus comes in two models, the basic and the Titan versions. The only difference is that the Titan is embellished with 78 diamonds, totaling 2.3 carats, placed on the bezels and the lugs. Both are covered with scratch-resistant sapphire glass that's treated with anti-reflective coating for good measure.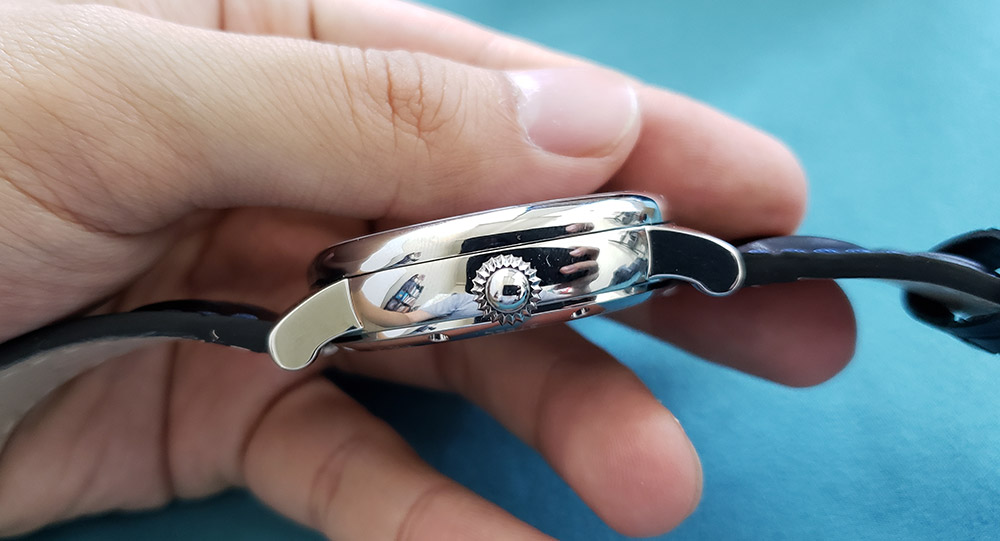 It comes in a custom-crafted wooden box that is as beautiful as the timepiece, even the unboxing is an experience in itself.
The Other Models
Aside from the Prometheus, Era Timepieces also have other models such as the Hyperion and Solaris, both tourbillon, and the Poseidon, a Swiss-inspired deep diving watch. All at affordable prices, all brimming with stunning good looks and high-quality.
The Verdict
Era Timepieces aren't Swiss made, as a matter of fact, Prometheus' movement is from Hangzhou from China. But just because it isn't made in Switzerland, it doesn't mean it's not a good buy. Yes, there are much cheaper tourbillon watches out there, but they certainly don't have the wonderful finish and dependability I have seen in Era Timepieces.
A watch that's as brilliant and handsome as the top brands at a very inexpensive price is sure to see some negativity. But price shouldn't keep us, ordinary folks, from owning a timepiece we can be proud of. Era Timepieces is good at what they do, that is to redefine luxury and make it affordable for the masses.
Era Timepieces serve a specific need. There is a market for their products and they are fulfilling that need, end of the story.
Hedgehog Umbrella: The Umbrella For All Seasons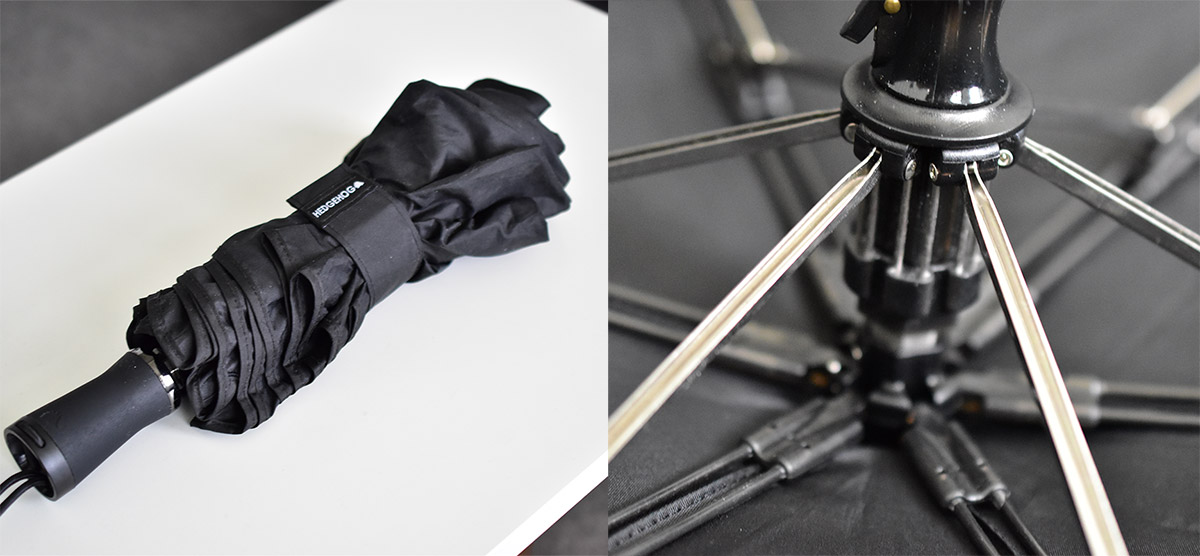 With the stormy season just over the horizon, what better time to invest in a high-quality umbrella other than now?
Introducing the Hedgehog Umbrella; a compact umbrella that is able to withstand strong winds up to 70mph without breaking. Yes, 70 miles per hour winds, that's already a category 1 hurricane.
The structure was inspired by automobile technology. Its WINDFlex system can confidently say that it can withstand anything nature has to offer. It has a carbon fiber construction, a sturdy stainless steel shaft and handles, with polycarbonate joints.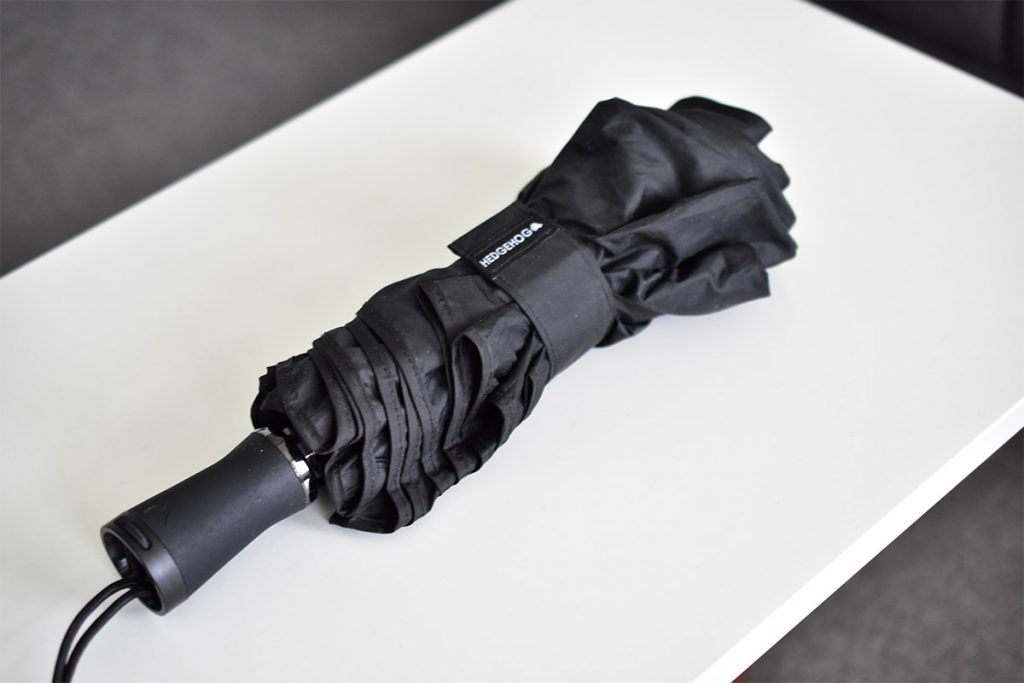 One might ask, why in the world would someone need an umbrella that can hold up or withstand hurricane-level winds? Well, we would say, "Why not?". Umbrellas were designed to either keep us dry during the rain or provide shade when it's sunny. That is often the case. But when faced with strong, chaotic winds – our umbrellas tend to break – making us buy umbrellas over and over again.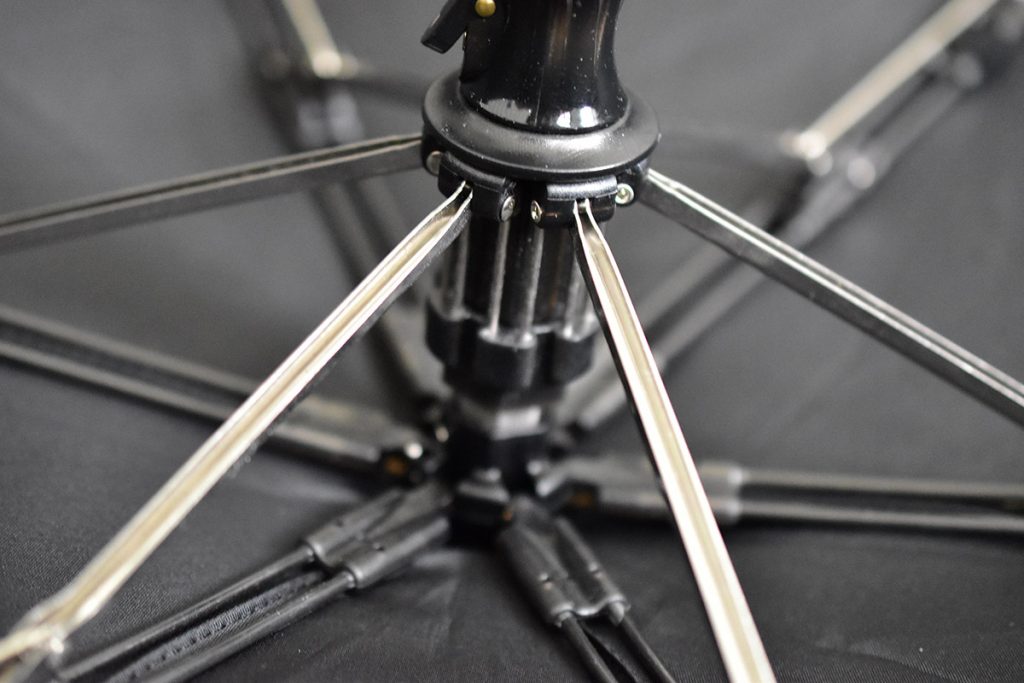 But the hedgehog umbrella provides a solution to a problem we always tend to sometimes overlook. As its company has boldly stated, "the hedgehog umbrella is engineered to be unbreakable, tested to the extreme, and backed by a global lifetime warranty."
To understand this statement, let's have a look at the different aspects of what makes the hedgehog umbrella amazing.
Fashionable and Customizable Canopies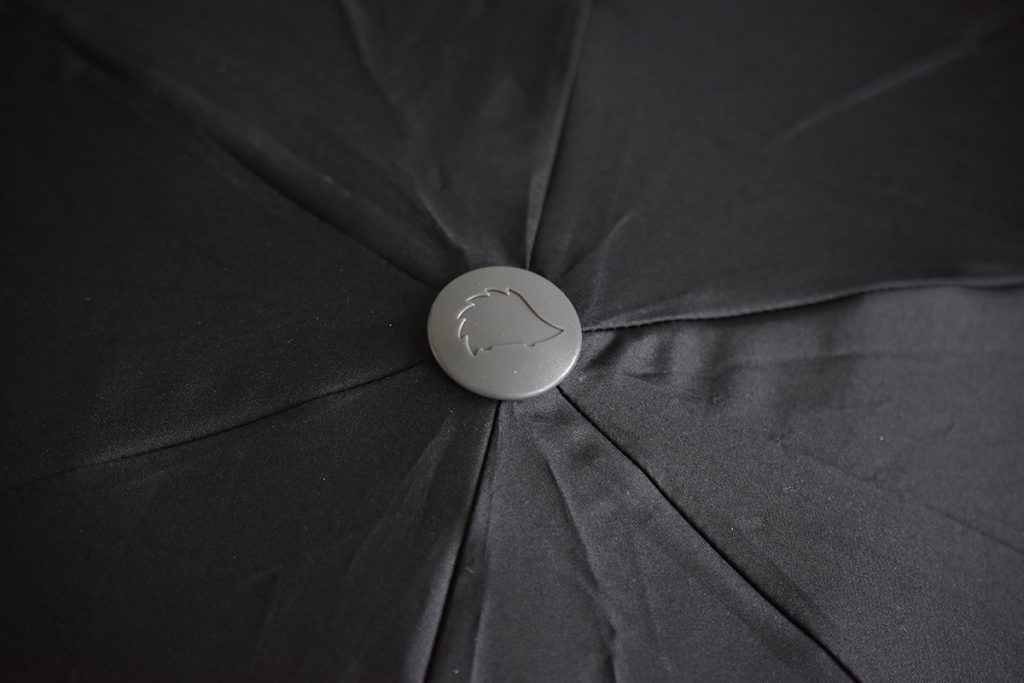 With the hedgehog umbrella, you can choose from a variety of colors. The canopy is comprised of a 210 thread count Pongee fabric that is water repellent – which is thin sturdy. It is also built in a way that you can easily switch out canopies if the need arises.
The hedgehog umbrella will also be releasing an option in the near future to customize your own canopy via uploading an image. Now your dream of having an umbrella with your dog's face on it can come true- or not.
Short and Practical Umbrella Shaft and Handle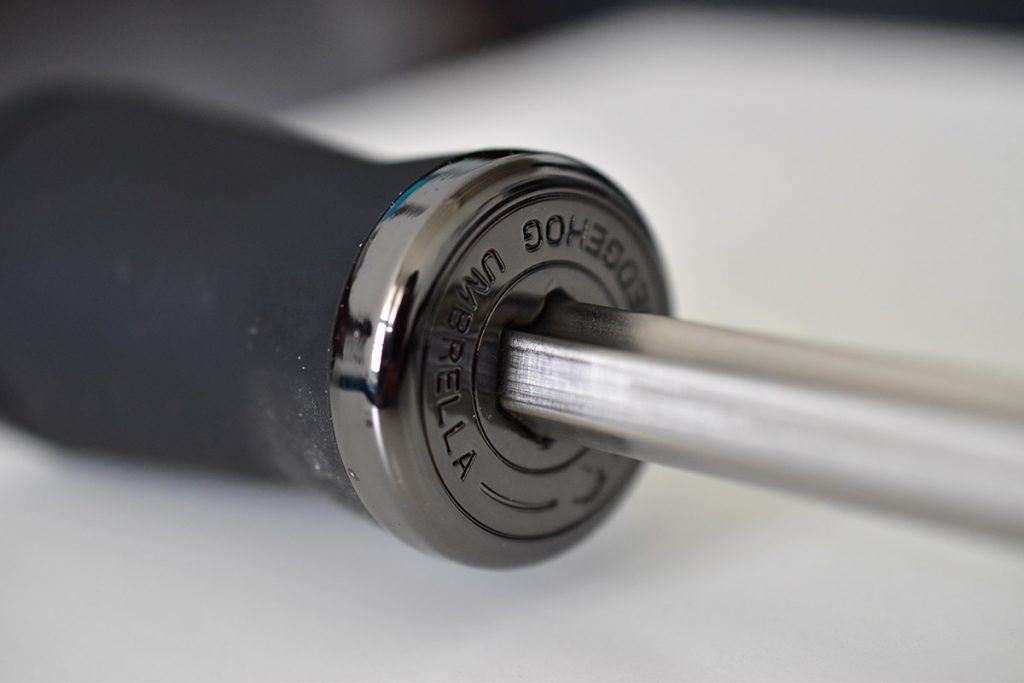 The hedgehog umbrella also comes with the usual umbrella "slip" so you can easily store it all tight and snug like. Once collapsed and ready for storage, the umbrella is only 13 inches long and weighs 1 lb, making it easy and practical to bring along with you anywhere.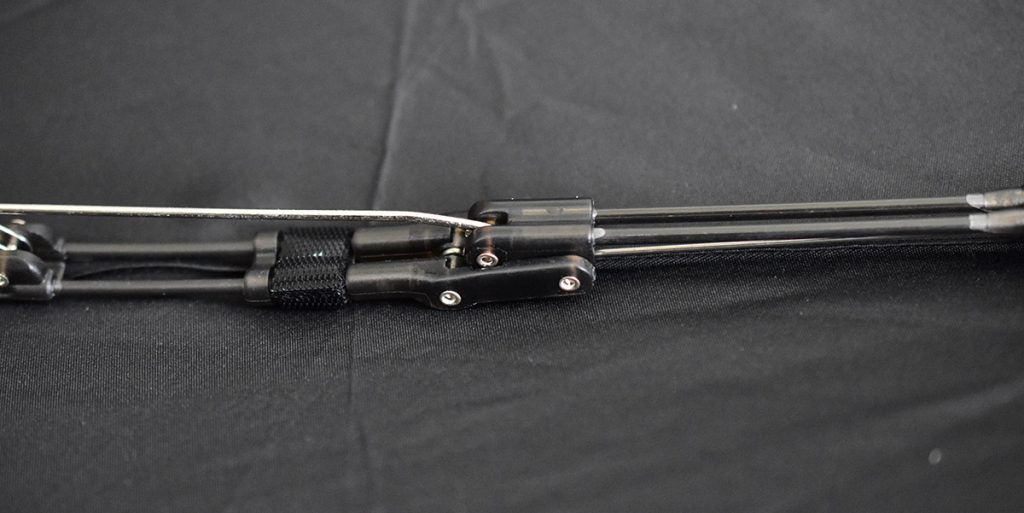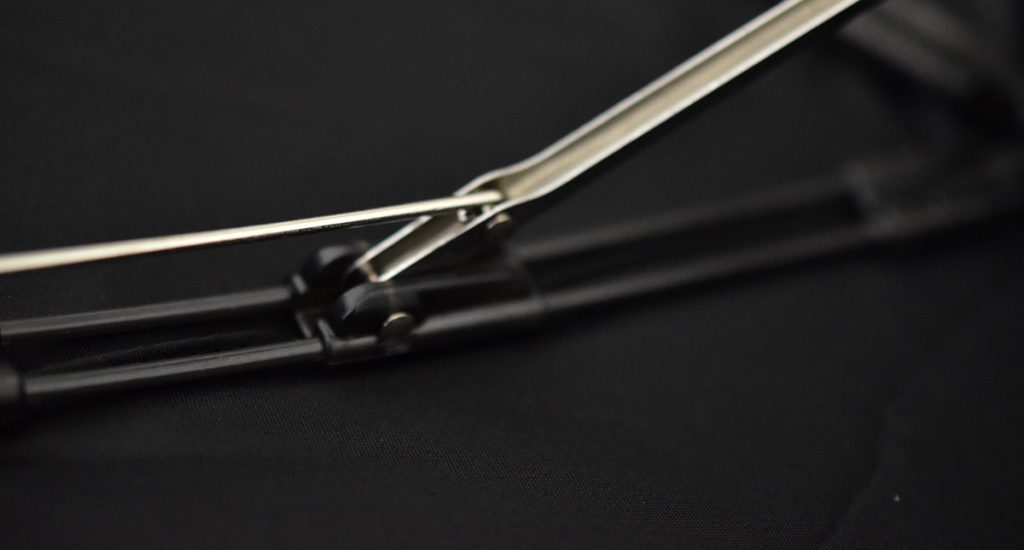 Unfortunately, the hedgehog umbrella does not come with an automatic button for deployment. Though priced at $99, it is a fully manual umbrella. But at the same time, the automatic machinations are what makes umbrellas weak, so though the hedgehog umbrella sacrifices a little bit of luxury, it makes up with emphasizing its bold statement of being "unbreakable".
On that note, to deploy the umbrella, one just needs to hold the handle and use the other hand to push the frame up towards the lock at the top. To close it, one just needs to press the button at the center to unlock the lock mechanism.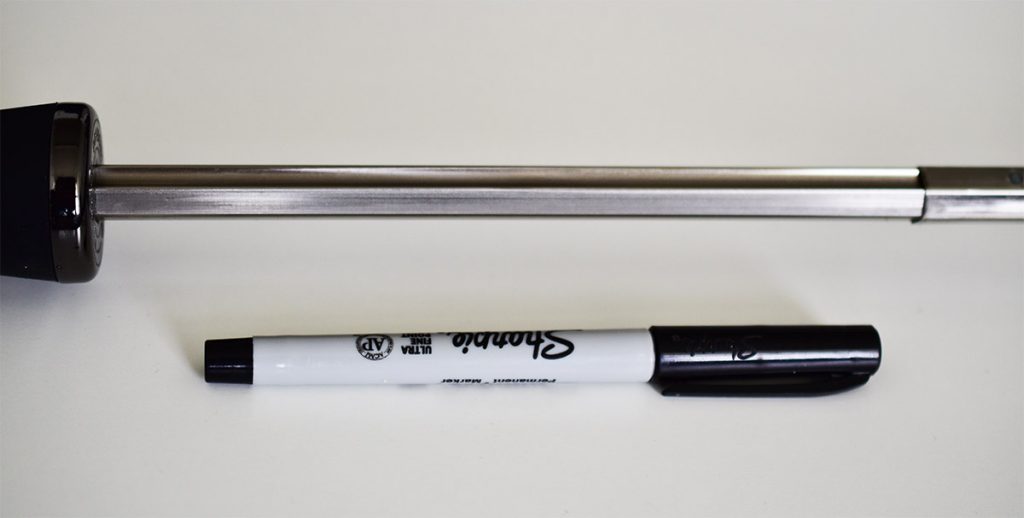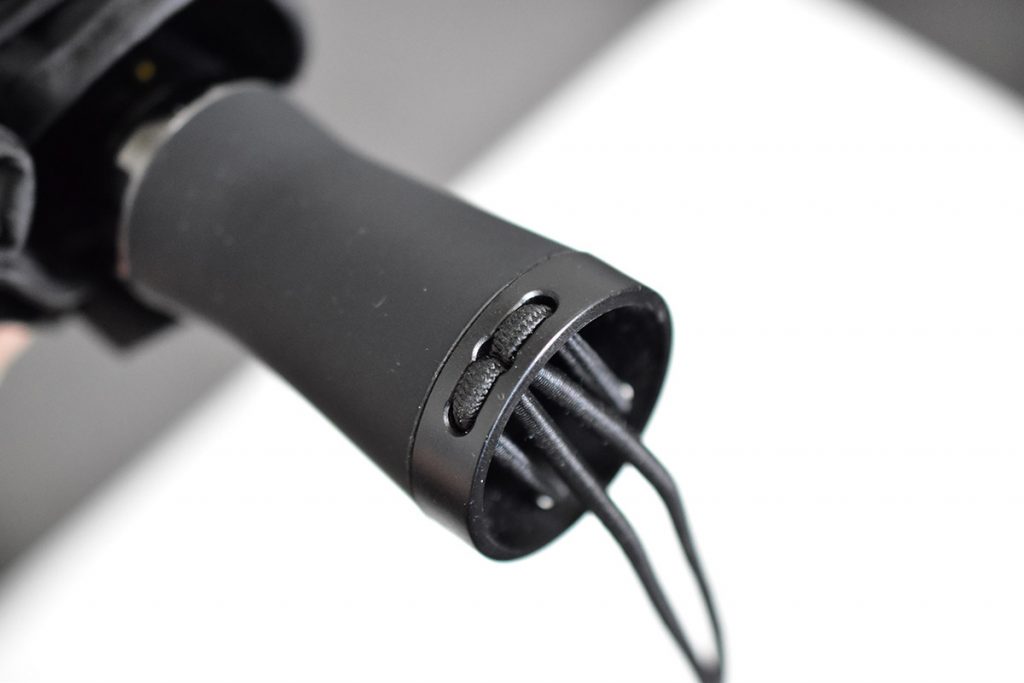 The handle is thick, making it easy to grasp giving out a feeling of sturdiness and dependability. The overall feel of the hedgehog umbrella gives out a sense of comfort. Even though it's made of high-grade materials able to withstand hurricane-level winds- it's petite structure and design can sometimes make you forget.
Width Capacity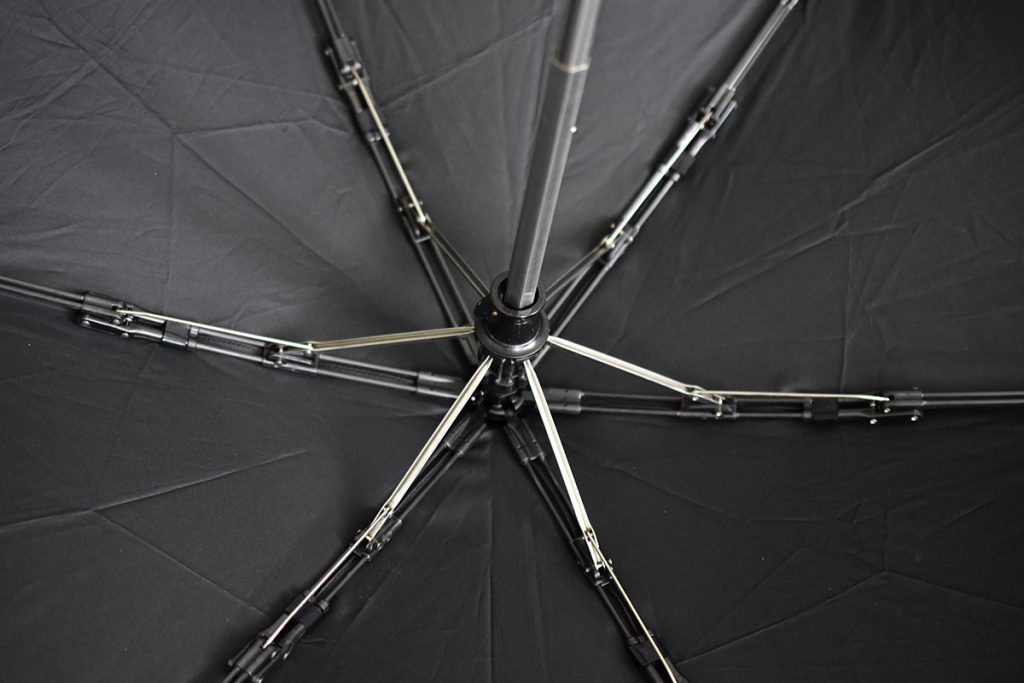 When fully deployed, the hedgehog umbrella can comfortably fit two people within its canopy span. So you don't have to worry if this umbrella can fit you and your significant other because yes, it can.
To summarize, the hedgehog umbrella has the ability to:
Be unaffected by 70MPH winds
Interchange canopy
Design your own canopy (for the fashionista inside all of us)
Provide lifetime warranty
Ensure practicality and be built using high-grade materials
What does that mean? It means that the hedgehog umbrella has successfully solved most problems people have with umbrellas:

it's unbreakable
it's compact and practical
it's eloquently designed, and
it has a lifetime warranty
Wrap Up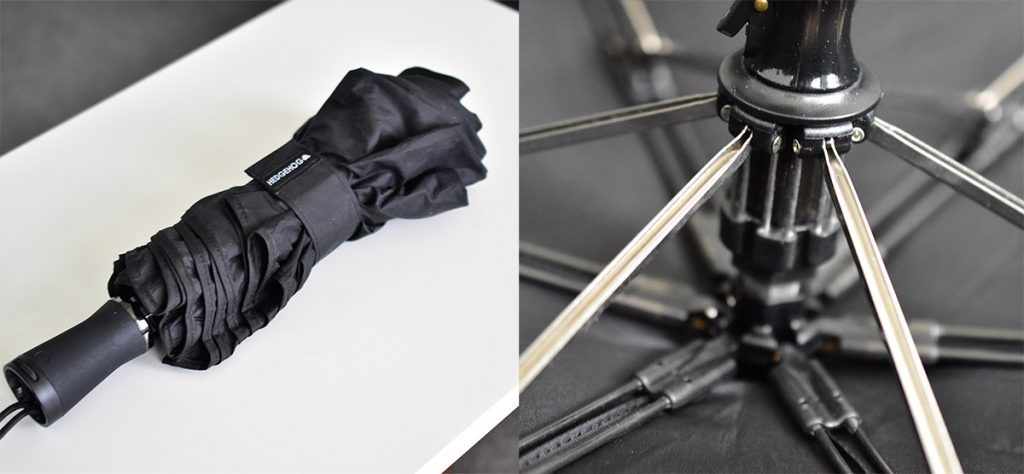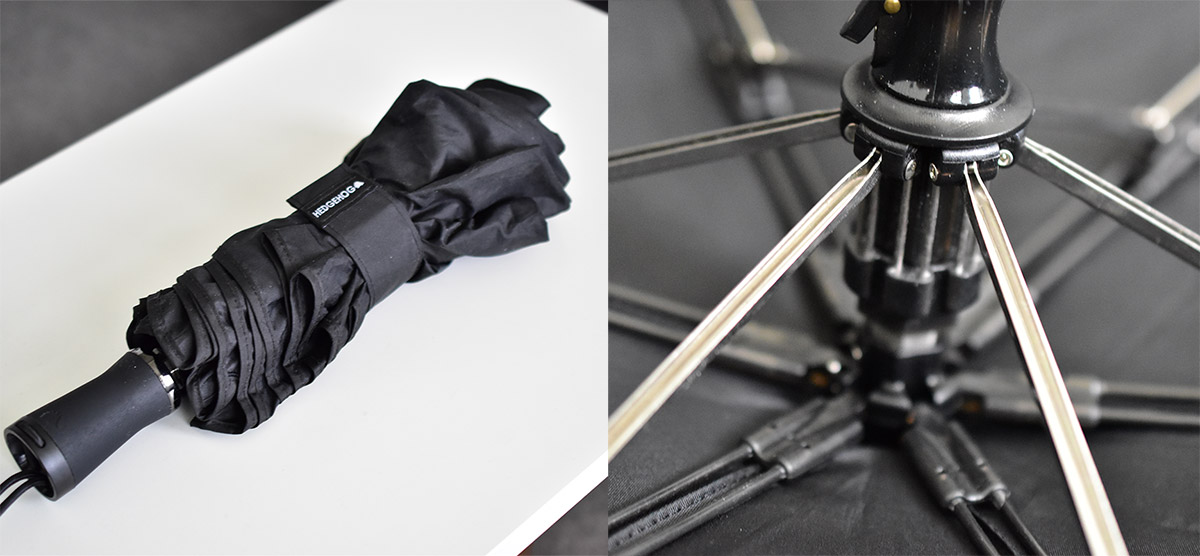 Gone are the days when you have to lower your umbrella or to make sure you're walking downwind just so your umbrella won't break. Gone are the days where you have different separate umbrellas for different occasions; be it windy, rainy, or sunny – the hedgehog umbrella is a star for all seasons.
You will no longer have to think about where to put your big long umbrellas. With the hedgehog umbrella, you can easily store it inside your bag. With the design, you also don't need to worry about putting an eye out. The hedgehog umbrella can be the best friend you never knew you needed. Be it rain or shine, it will be there for you – protecting you.

Though it is indeed a bit pricey at $99, plus it lacks the automatic button for deployment, it is still without a doubt one of the best umbrellas out there. If you live in a windy or rainy area, the hedgehog umbrella is a must-have item for you.
X-TEND: Kabuto Smart Carry-on luggage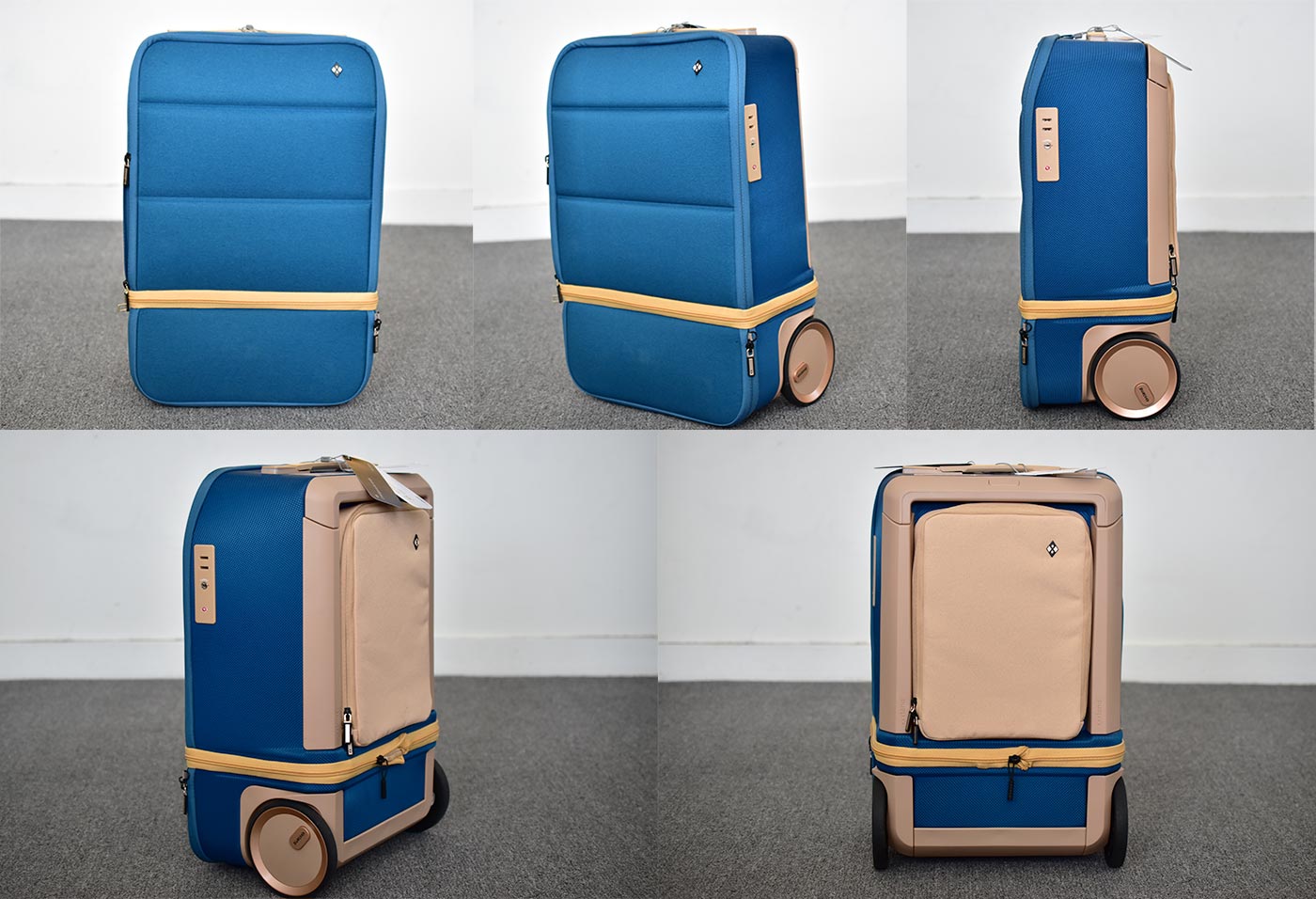 Since the dawn of time, mankind has been driven to explore to mark those uncharted maps of personal experiential wealth. Especially now in this digital age, where scenic places are easily seen from our day-to-day relationship with social media, the urge has never been greater.
Yet today, we see new innovations in making traveling so much easier. From new model airplanes, multi-leveled tours, and thousands of resorts and hotels sprouting from every beach and every island. Yet why, even when technology has changed the travel industry so much, have our suitcases stayed the same? For the longest time we have had to put up with:
Easily broken wheels,
Awkward handles,
Loose zippers,
And the timeless luggage dilemma of having too little or too much space.
Well, fret no more. This product overview is here to open your mind to a luxury you never knew you needed.
Introducing the Kabuto Smart Carry-on luggage! Your travel buddy that covers all your travel needs.  This suitcase ensures efficiency, security, practicality, and is just plain beautiful. But what makes this product different from all the other existing types of luggage you say? Well here are five reasons why:
Not enough space? Now you can avail of a 2-in-1 suitcase!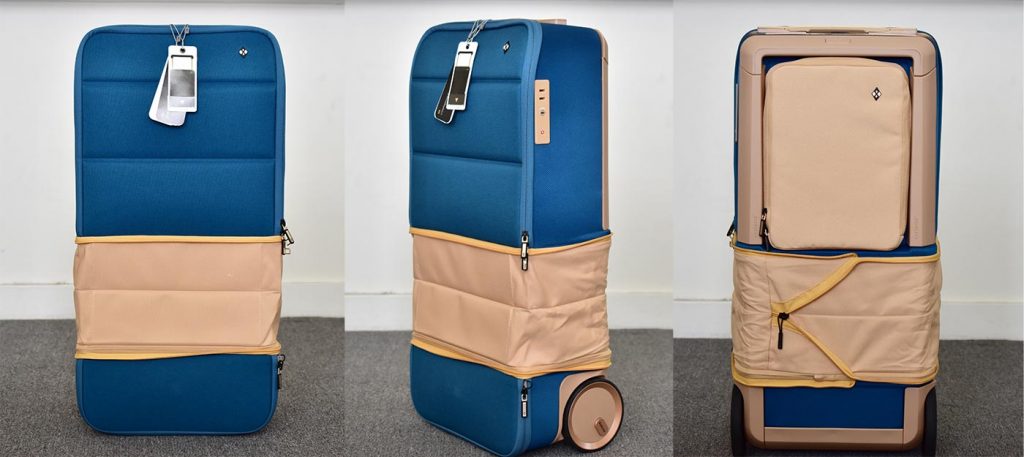 The timeless problem of either packing a small carry-on to the brim or to check in a large suitcase. The Kabuto Smart Carry-on luggage is expandable. Yes, expandable! You no longer have to choose between a small carry on or a large suitcase because this suitcase is both!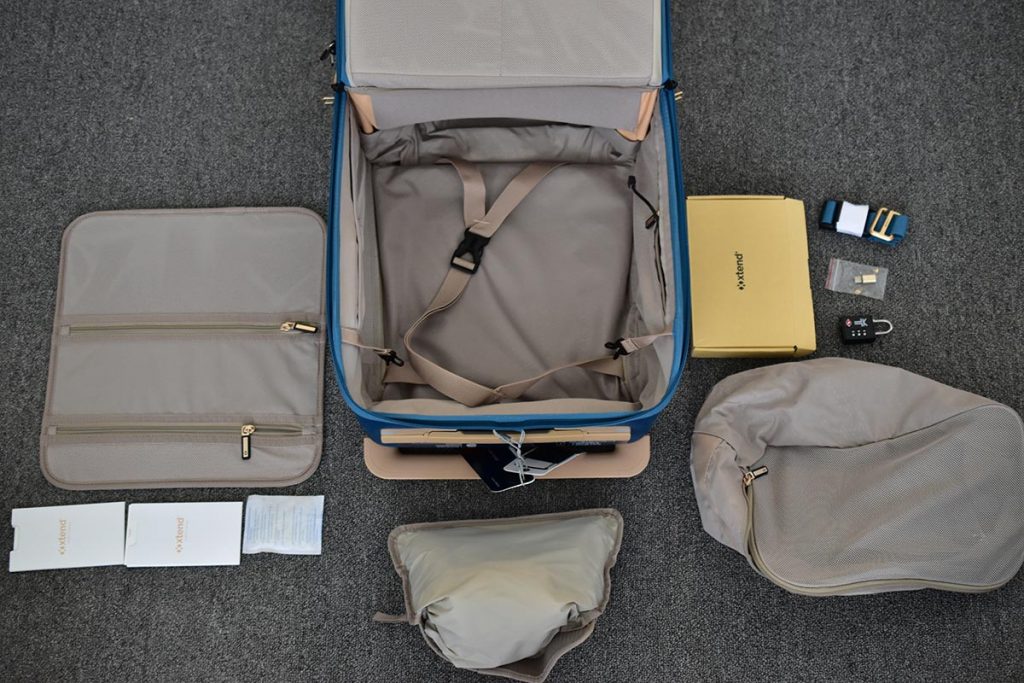 Kabuto boasts their suitcase as the first smart expandable carry-on. Go from a carry-on to a full-size suitcase with ease in just a few seconds! Yes! With XTEND's Kabuto Smart Carry-on luggage, you can now have the best of both worlds.
TSA approved fingerprint lock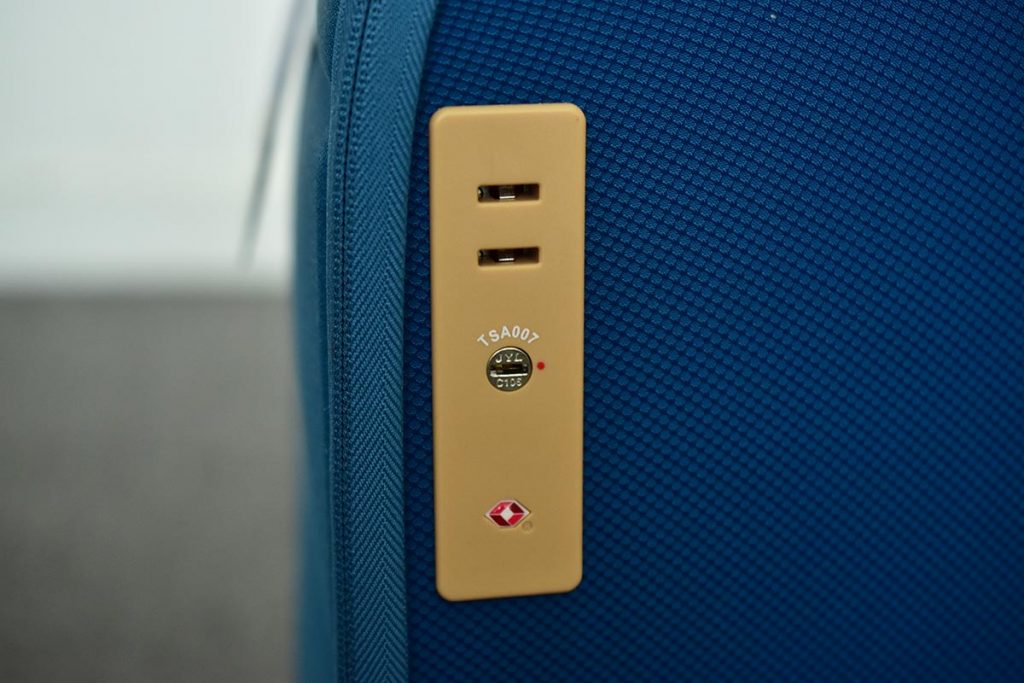 You read that right. Fingerprint locks are coming to the luggage industry. With this, the Kabuto Smart Carry-on luggage protects your luggage from unwanted invaders. Keep your belongings secure with a fingerprint lock.
Not only is it secure, but it is also practical. You will never have to worry about losing a key, or having a padlock broken in. All you need is your finger.
But what if you want to lend the luggage to a friend, or when you're traveling with family? Don't worry! The fingerprint lock can register up to 10 different fingerprints.
Ultra built-in battery for the connected traveler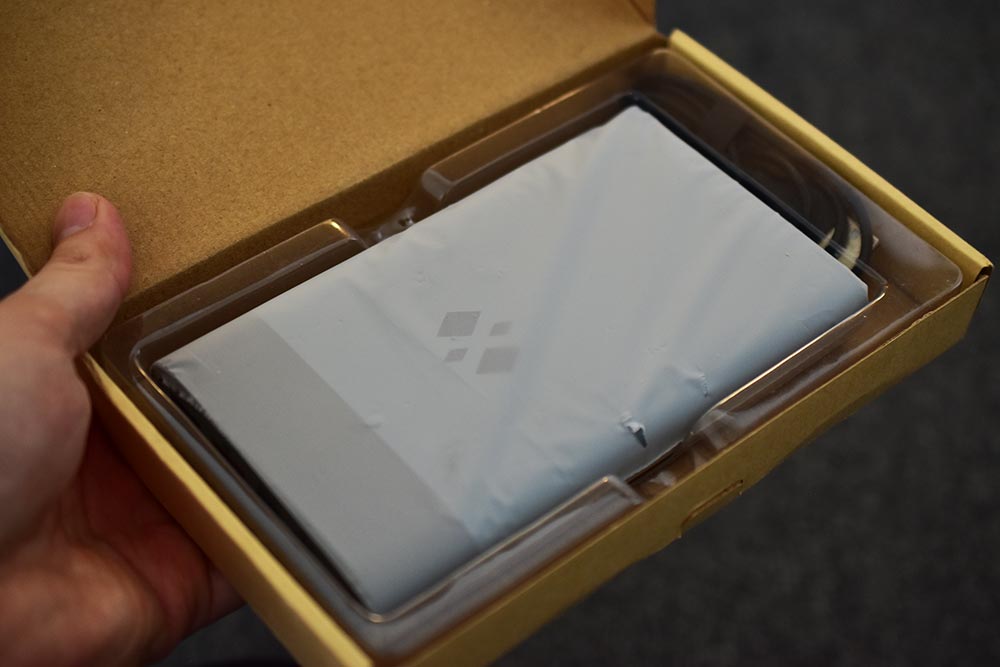 So let's say you're on an inter-connected trip where it requires you to be on the go for multiple and long periods of time, and you just can't reach that power bank at the bottom of your suitcase. Worry no more, the solution is here!
The Kabuto Smart Carry-on luggage has built-in power and a convenient charging pocket that will charge all your devices on-the-go. Yes, ALL devices from a smartphone, laptops, cameras, etc. The battery has 4 sockets:
USB A 2.4 A
USB A 2.4 A
USB C 2.4 A
MICRO-USB
It also has a digital indicator of how much battery percentage is your device charged. It boasts a 20,000mAh battery and can charge your iPhone up to 10 times!
Set the trend, because it's all about the design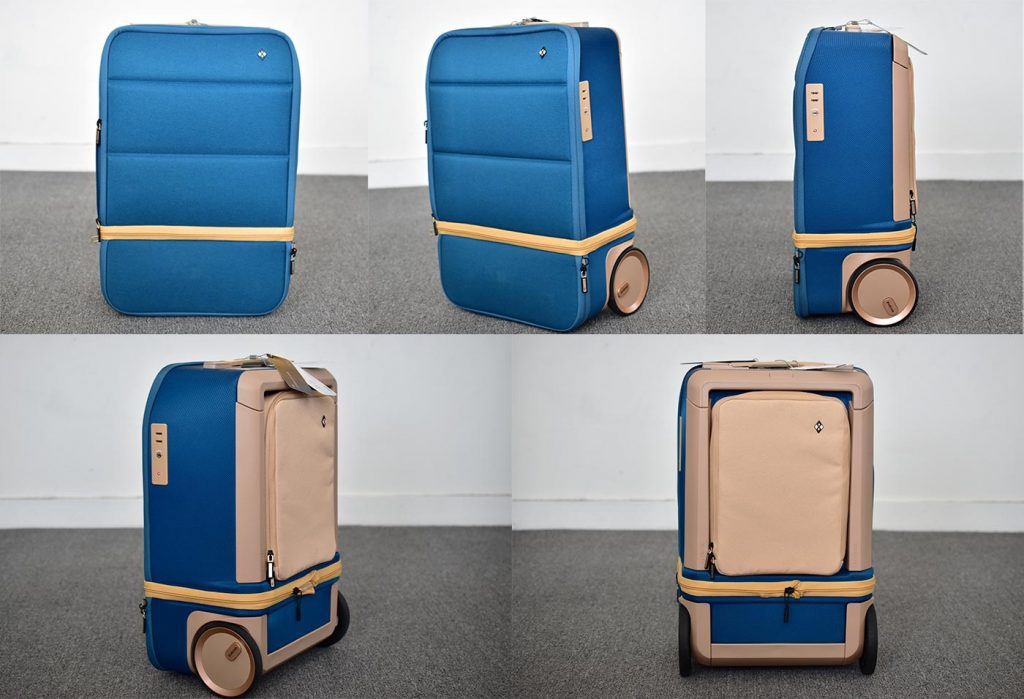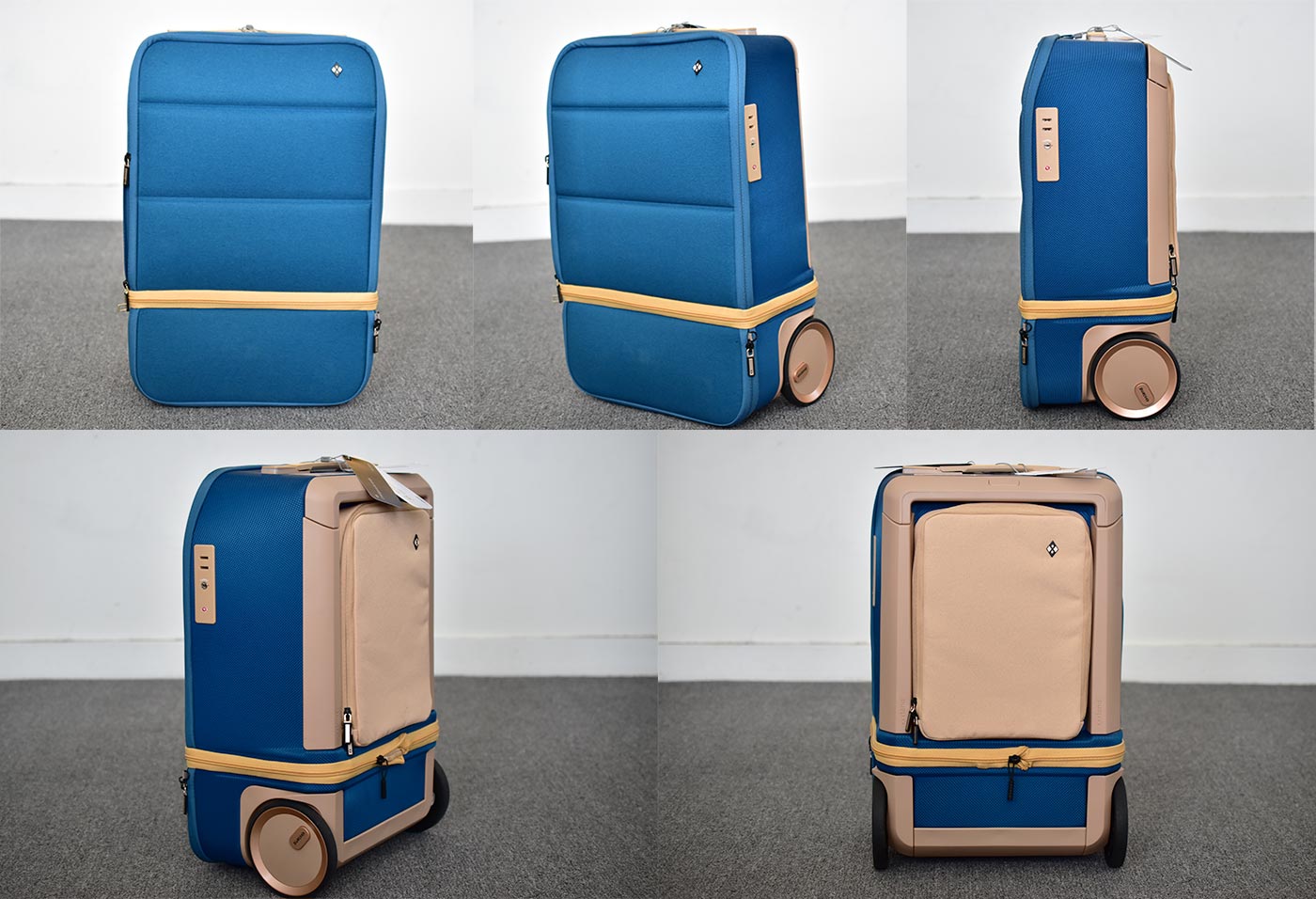 It all started with a dream. A dream to make an ergonomic, practical, elegant, and digital suitcase. The suitcase can provide the following:

Laptop Sleeve – that keeps your valuable electronics protected and handy, allowing space up to a 15" laptop.
Access Pocket – it also has a direct and quick access back pocket that is protected by an armored PE plate (polyethylene plastic) to protect your personal items. It can fit a 13" laptop.
Improved Handle – this suitcase also boasts an extra-wide handle and a super flat interior providing you extra space and at the same time giving you great ergonomic steering comfort.
Extra Compartment – the suitcase also offers an extra compartment at the base for shoes, books, magazines, a jacket, hats, and many more!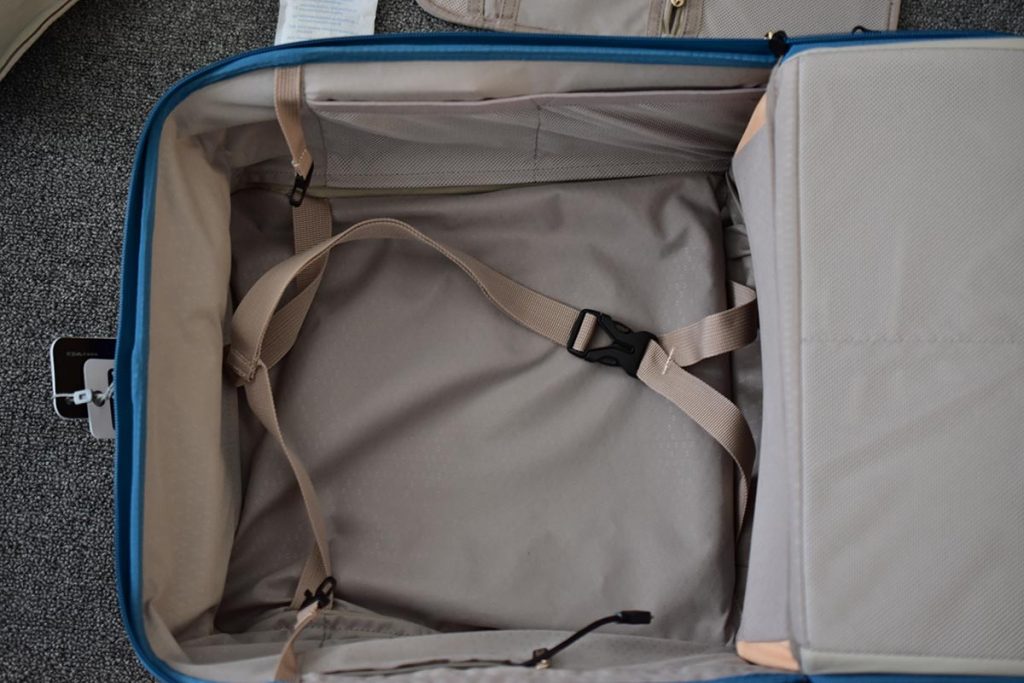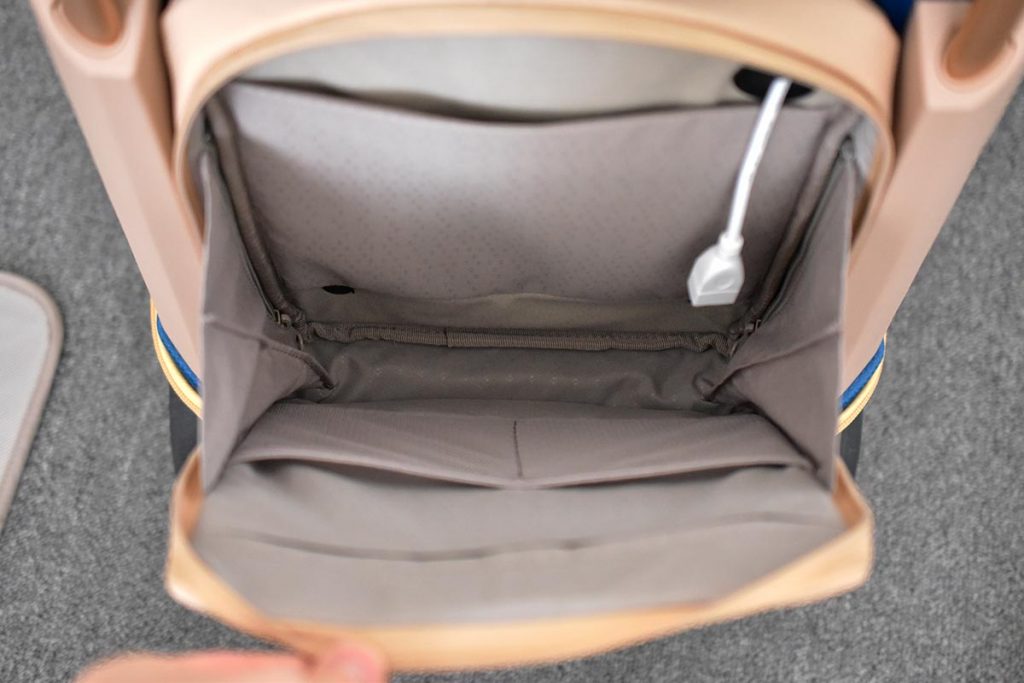 All-terrain wheel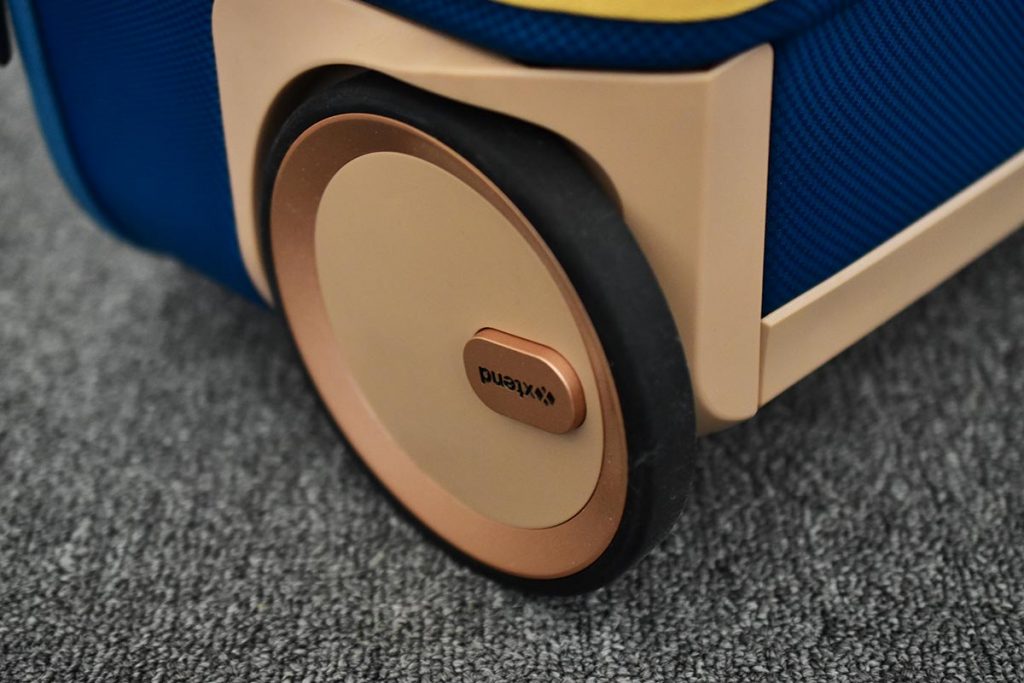 Noisy wheels are but a thing of the past. With large 5 ½-inch wheels, mounted on a double ball-bearing – rubber wheels roll quietly on any terrain. From sidewalks, stairs, and curbs, these wheels will be with you rolling all the way!
The Kabuto Smart Carry-on luggage was designed with style and durability. Now, you can walk comfortably and confidently anywhere!
Conclusion
To sum it all up, the Kabuto Smart Carry-on luggage is not only more advanced than all other suitcases and carry-ons, but it also surpasses them in terms of design and quality!
Your suitcase is a tool used to make traveling easy. Explore the world and live life by making this suitcase your best friend. With the Kabuto Smart Carry-on luggage, you can never go wrong.
So what are you waiting for? As with their slogan; Kabuto – travel that moves you.