BumpOut: The Expandable Portable Speaker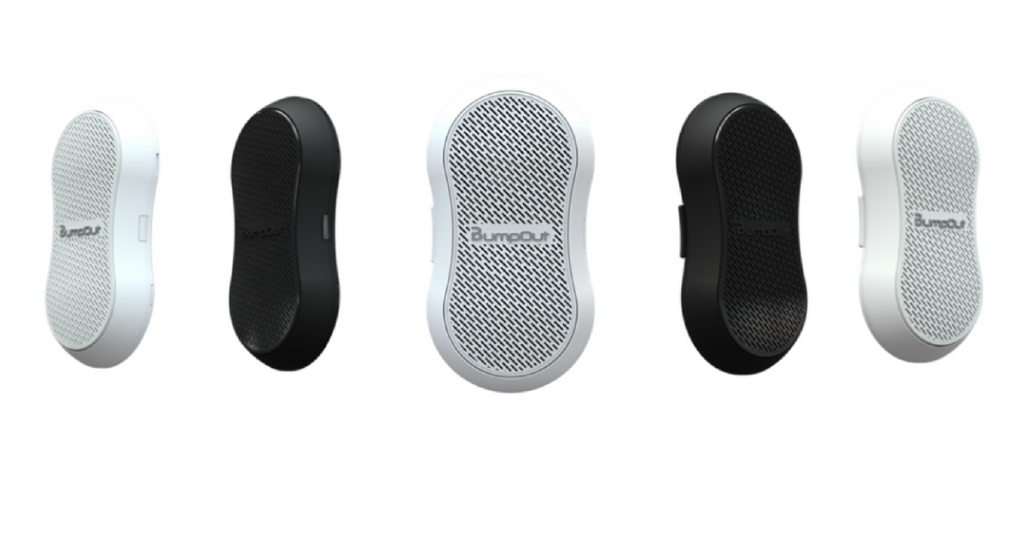 Take your music everywhere with BumpOut, the

portable speaker designed for versatility

. That was Zac Pierce's initial idea when creating the technology. They hit an early milestone by reaching their

crowdfunding goal on Indiegogo

in 4 days, pre-selling the speaker at a discounted price to backers. What's neat about the speaker is it's Motorized Expansion Technology™, where it expands to generate high quality audio and rich bass. It connects through Bluetooth with a range of 30 feet and runs for 7 hours before the next charge. You can attach the speaker to any smooth surface with the BumpOut coins, including your phone. We connected with Zac Pierce and the BumpOut team to learn more about the innovative technology behind their portable speaker.
How would you describe BumpOut?
BumpOut is a portable Bluetooth speaker that can fit in the palm of your hand and attach to any flat surface, including smartphones, mirrors, refrigerators, etc. The most unique feature is the speaker's Motorized Expansion System. With one click of a button, the center of the speaker raises, generating high quality sound & bass that drowns out most competing product.
What is BumpOut's mission?
Inspire and innovate for those that boldly do what they love, not just what they are told. BumpOut as a verb. Be inspired and work hard as it inspire others.
How does BumpOut differentiate from competitor portable speakers?
The main differences are portability and innovation. We have engineered a speaker with a  sleek design that fits comfortably in your pocket and can attach directly to your phone or case. Truly portable. Our patented Motorized Expansion Technology™ is an audio industry breakthrough. With the push of a button, the casing of the speaker expands, creating an acoustic chamber that results in powerful, high quality sound, and rich bass response. We then paired this technology with BumpOut Coins that feature a patented repositionable adhesive that allow you to attach the speaker to any smooth surface, even your smartphone.When you look at the crowded space of Bluetooth speakers there is a lot of "stuff" under $50 that leaves you wanting more: not loud enough, does not connect to your device easily, poor sound quality, etc… OR if you are willing to spend north of $150 you can get something that might meet your needs but is a big investment. We believe, after extensive research, that you don't need to spend a ton of money to get the results you are looking for. There is an opportunity in the market for a quality portable speaker under $100.

Who is the ideal BumpOut customer?
Anyone who listens to music on their smartphone and wants the latest innovation in audio at an affordable price. We are proud that we have been able to incorporate game changing technology into BumpOut, but the #1 focus is "quality of music". That is why we partnered with the top audio engineers in the country and hired a high end audio manufacturers to make BumpOut. It needs to sound great and your listening experience needs to be enjoyable.
Describe the use of the coin mounts.
BumpOut comes with coins that can be placed on any smooth flat surface so you can have your soundtrack at home or on the go. Coins have a repositionable adhesive that can be removed and repositioned. BumpOut speaker connects directly to the coins. Our test markets showed us that most youths will place the coin on the mirror in the bathroom so they can connect the speaker (to the mirror) while showering or getting ready for school or going out. Most parents said they will place a coin in the kitchen on the refrigerator so they can attach the speaker and listen to music while making dinner. Almost everyone we surveyed will place a coin on their smart phone for true portability and improve the "sub par" audio quality and volume smart phones currently provide. Speaker does not need to be attached to the coin to listen to the music. The coins provide an extra feature to mount your speaker in various locations or, if attached to your smartphone, allows for easy portability.
What are some perks of crowdfunding?
Customer engagement. We have been working on this project for 2 years and have spent our own nest eggs on getting to this point. Crowdfunding has

allowed us to engage

with our customers and backers and bring validity to all of our efforts. You never really know what you have until you "flip the switch" on sales. To hit our Indiegogo goal in 4 days confirms everything we have been working towards.
What are some challenges you've come across along the way?
The biggest challenge with hardware is capital. It is very expensive to manufacture product, which is why Crowdfunding is such an important process. Also, finding helpful resources for hardware development in Philadelphia is a challenge. We have kept our resources very organized and hope to be able to aid others in the city.
What is your team like?
The core of the team is Founder Zac Pierce and partners Brian Zamrowski and Mat Chacko.  We have surrounded ourselves with high level specialists to ensure that we are delivering the best possible product for an affordable price.
What is BumpOutU?
We believe in today's youth. By providing guidance and exposure to career paths that foster individual talents, we aim to make a meaningful impact on the Creators of tomorrow. Our first live event held on October 8th brought community leaders, entrepreneurs and students together for a day of bumping music and breakout sessions developed to inspire creativity and ideas backed by positive action. With our backers' support, our commitment to BumpOutU, and proactive approach to making a difference will scale along with our company.
How did you advertise?
On a budget! In these earliest stages, we rely heavily on PR and focus on technology and audio outlets.
What are some tips you can give to entrepreneurs looking to crowdfund?
It is a LOT of work but, if you go into it with a plan of what you want to learn from the process, it is extremely helpful. You learn about what features really resonate with your consumers.
Exercise To Relieve Stress With Sensoria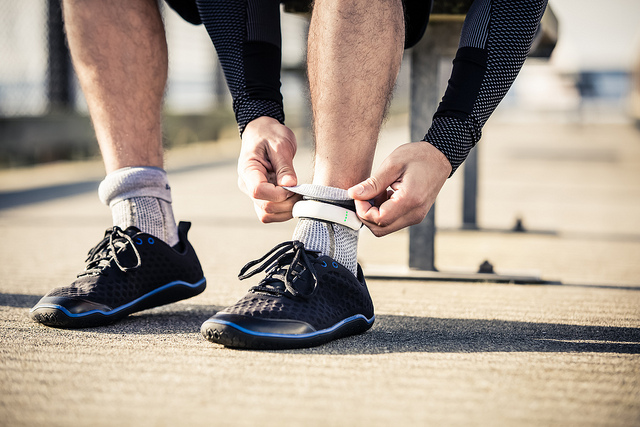 Sensoria is the perfect usage for both exercising and monitoring. The technology infused fashion garment is the solution to how we should be exercising in the future. With a heart rate monitor that will advise you on your current heart rate for that exercise, to an AI coach that will guide you through your foot landing techniques, Sensoria has made it easier for us to exercise. Products like Sensoria wearables are promoting the movement on more exercise.

Overworking is harmful, yet, we can't seem to escape this habit. Our jobs are destined to result in chronic stress. We apply more hours due to ambition or a sense of duty. This strengthens productivity, however, can result in poor health. Whether it is desk work, talking to clients, or answering emails, stress can appear in any situation. Luckily, there is a natural remedy to reduce your stress level. From simple exercise, you can maintain good mental health. Your physical activity can have a positive effect on your mood by relieving all sorts of negative tension. Unknowingly, when stressed, your body tenses up in preparation of the physiological responses, fight or flight. By exercising, the activity relaxes the muscles for you. Additionally, due to a raise in heart rate, you can reverse damages to the brain that are caused by stress. These brain related stress symptoms are projects that go unnoticed. The most known features though, stems from memory loss and depression. These are traits that can damage your career if go untreated. The fastest and long-lasting solution is through excessive physical activity.Yet, ambitious workers refuse to believe stress does any harm. Ever since occupational stress has been identified as a 'global epidemic' by the United Nations' International Labor Organization, the economic consequences deepens. Work related stress costs U.S. employers an estimated $200 billion per year in lower productivity, staff turnover, work compensation, and other stress-related expenses. Sources of stress may vary, stressful events that are related to the workplace are behind the business readjustments, altered responsibilities, and many more. Considering stress management to be businesses' most important challenge of the 21st century. Due to that, mass production of remedies are undergo to reduce stress levels. In the rise of workout plans or even tech wearables, they are all in support for exercise as they see the huge benefit in it.With Sensoria, the wearables are uniquely attached to a heart rate monitor that is already registered to the Sensoria Run App. The iOS device features Mara, an AI coach who provides feedback to help you follow a training plan, as well as improve form and performance. Most importantly though, their task is to reduce the risk of injuries. The HRM is there for support, for excellent and even inexperienced athletes, however you identify yourself. The exercise would be useless if you aren't doing the workouts correctly. Feedback from HRM can keep you notified on the type of exercises you're doing to help reach your goal. Measuring the work-rate of your heart is the most accurate method of determining how much you're benefiting from your workout. For inexperienced athletes, HRMs can help prevent you from pushing too hard all at once. Without awareness, you will burn yourself out for several days from overtraining. Exercise has its fallbacks, so by becoming self-aware, the safe route out will benefit your health drastically.This experience can be for both men and women. The heart rate monitor is adjustable on all upper garments of Sensoria wearables. Colors are offered in red, black, and  Sensoria allows everyone to get involved in the revolutionary wear by allowing the computer-like garment to be breathable. Though it is a tech wear, it's still open to be machine washable once the heart rate monitor is removed.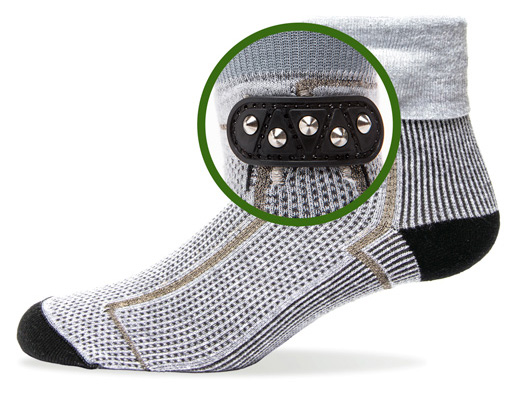 The most rewarded product is not for their heart rate monitor, but within their new goods. In their new feature of the smart sock, the product has won numerous awards that indicates, 'Best New Wearable Technology Device' by IDTechEX and Cool Vendors in Wearable Electronics, 2014 by Gartner. Standing out from the other Sensoria wears, your virtual coach gives audio and video real-time feedback when you pair your bluetooth enabled anklet with the Sensoria Run app. Their role is to help improve your running form by measuring cadence, impact forces, and foot landing. With the additional AI coaching and dashboard tracking on the app. You can track what you're doing wrong in order to improve, since the technology is dedicated to monitoring your footsteps. The socks produce a wealth of feedback with your pace, speed, and uniquely, your foot landing

Studies have shown that self-esteem increases once exercise becomes a regular task. This benefit can be shown through various situations, especially the workplace. Confidence can define a people's character. It takes simple exercise to see all different kinds of changes, whether it's internally or externally. Stress has to be dealt with in order to grow, so products like Sensoria are built to achieve that.
Guide To Choosing The Best VR Headset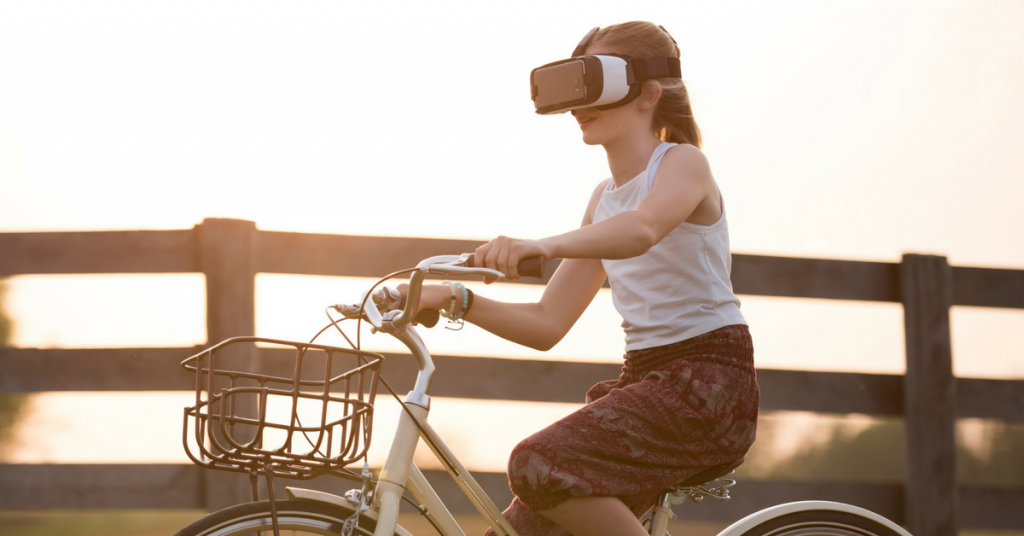 You're about to take the plunge in virtual reality (VR). You see how much fun your friend is having playing with his Oculus Rift. Your Galaxy S7 toting friends are showing off their Gear VR. You've played with an HTC Vive in the store, and now you are ready to get into VR. How exactly do you do that? What VR platform should you invest in? Virtual reality broke out in a big way in 2016 with big names such as Sony and Facebook (via Oculus) releasing VR headsets for the masses.

While virtual reality isn't new by any means (the first VR headset was built in 1968), 2016 was the year that VR truly broke out into the mainstream. Cheap VR headsets can now be found in several big box stores and even grocery stores such as Wegmans. Despite the coming out party for VR, it's still very much an early adopters market. How the rest of the market responds to VR in the long term remains to be seen since we're still on the first versions of current VR headsets. With that said, here are the top VR headsets to look at:
Oculus Rift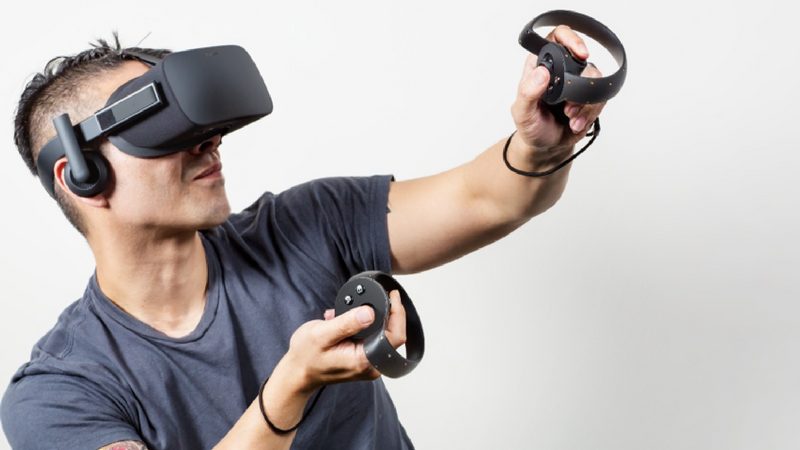 Starting out this list is the Oculus Rift. The Rift started out as the brainchild of Oculus founder Palmer Luckey and id Software cofounder John Carmack. After Luckey created a

Kickstarter

for the Rift back in 2012, it quickly became the darling of the gaming industry and raised upwards of $2.5 million. The Rift has gone through several iterations starting with the Development Kit 1 or DK1. Each successive iteration of the Rift improved on the specs dramatically such as screen resolution, refresh rate, and frame rate.In 2014, Oculus was bought by Facebook for $2 billion. The influx of cash from Facebook allowed Oculus to finish development of the Rift and it finally went on sale on March 28, 2016 for $600. Oculus formed a partnership with Microsoft to allow Rift games to be played natively with the Xbox One controller (which was also packaged in with the Rift headset). Initial

reviews

of the

Rift

were overwhelmingly positive with many reviewers praising the comfort of the headset and truly high end graphics that don't compromise.The major drawback was the lack of the Oculus Touch controllers at launch. The Oculus Touch Controllers free the user's hands and allow more immersive VR experiences. The Touch controllers were later released in early December. The Touch Controllers connect to the Rift via Bluetooth thereby freeing up a USB port. However, even with the two cameras, the tracking may occasionally go out.The solution is to buy a 3rd camera sensor which eats up another USB port and costs $80. Unfortunately, in order to render the detail required of Rift in a manner that doesn't make the user nauseous, a PC with a high-end graphics card was required (NVIDIA GTX 970 or AMD Radeon R9 290).In October 2016, Oculus lowered the system requirements a little by adopting the "motion interpolation" technology which allows games to run at lower frame rates. This would also allow cheaper computers with lower specs to run VR games on the Rift. That said, computers that can run VR games comfortably still cost around $600-700 not to mention the cost of the Rift itself.
HTC Vive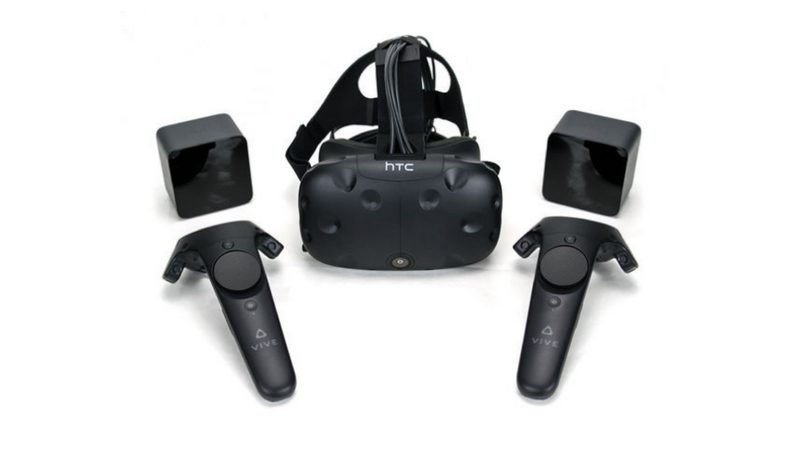 Up until March 2015, HTC was primarily known as a smartphone maker. The Taiwan based company unveiled the Vive at Mobile World Congress on March 2015 as a collaboration with gaming company Valve. HTC engineered the actual VR headset while Valve created SteamVR operating system for use on the Vive. The Vive was designed as a whole room experience from the beginning.It utilizes two IR cameras placed on opposite sides of the room as well as two motion controllers to allow full movement in a VR environment. Up until the release of the Oculus Touch Controllers for the Rift, the HTC Vive was the only one allowing full room scale VR.Most early VR games for the Rift were created for traditional couch gaming using the Xbox One controller, just with the added benefit of VR head tracking. In order to prevent users from bumping into the wall or furniture, the Vive has a feature called Chaperone which actually shows a cool "Tron" view of the real world using the built-in camera on the front once the user gets too close to an obstacle.Reviews for the Vive were also

favorable

with many lauding the complete immersion offered by the motion controllers. Unfortunately, some reviewers

complained

how bulky and uncomfortable the Vive headset was compared to the Rift.Additionally, be prepared to set aside about 15-20 minutes setting up the play space if you want the full room-scale games. The Room-Scale mode requires you to place the IR cameras (called Lighthouses) on opposite sides of the room. The space requirement can be as small as 6.5ft by 5ft or as large as 15ft by 15ft.Fortunately, there is a Standing-Only setting that allows you to use the Vive in tighter spaces. Like the Rift however, all of that VR goodness doesn't come cheap.In fact, the HTC Vive retails for about $800, a good $200 more expensive than the base Oculus Rift. That's also not factoring in the cost of the high-end computer needed to render the VR graphics on the Vive.  
PlayStation VR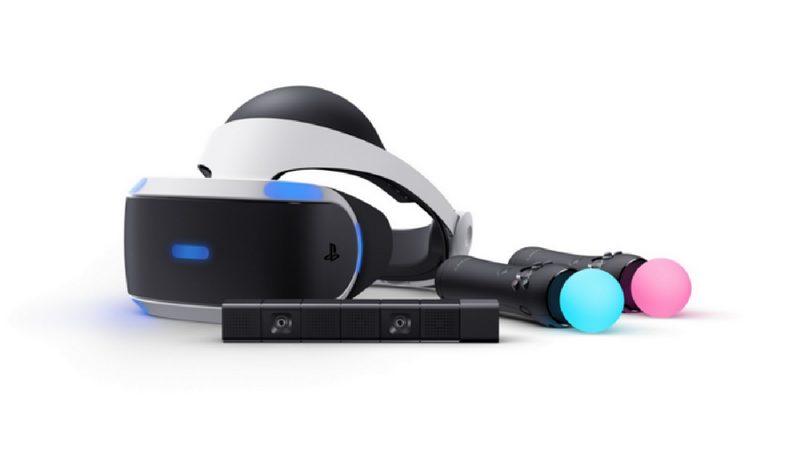 Not to be left in the dust, Sony released their PlayStation VR (PSVR) on October 13, 2016. Unlike the HTC Vive and the Oculus Rift, the PSVR was designed to be connected to the PlayStation 4 console instead of a PC. The PSVR is meant to be a more affordable entry into the VR space as most people who purchase it will probably already own a PS4. Also, the price the PSVR itself is only $400.The complete system consists of the headset itself, a processor box to output video to the TV and 3D audio, the PS camera, and two PlayStation Move controllers. Some readers may recognize the Move controllers from Sony's previous foray into motion controllers to compete with the Nintendo Wii.The main drawbacks to the PSVR is that it's not quite as powerful as the Rift or the Vive. The PS4 is much weaker than high end gaming computers and thus the PSVR is limited to 1080p resolution. While 1080p is crisp from a distance, the pixels can be seen when viewed up close.Also, while the Move controllers are a welcome addition and do provide more immersion than a PS4 DualShock controller, the limited viewing angle of the camera can cause the loss of tracking of the Move controllers. While the setup doesn't require you to place cameras everywhere, the plethora of cords can be a real pain. Regardless, for the price, the PSVR remains a solid entry into the VR market.
Google Daydream View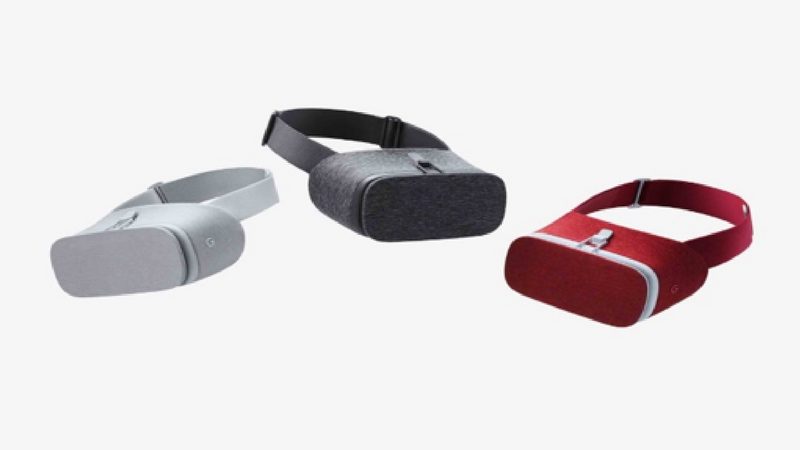 Google's Daydream View headset utilize smartphones to provide the VR experience. Before Daydream, there was Google Cardboard. It's literally what you think it is: a cardboard box with two lenses inside that had a slot for sliding in a smartphone. Google wanted a cheap and easy way for people to experience VR for themselves.Google also positioned Cardboard for education and schools. Teachers could use Cardboard in the classroom for more immersive learning experiences. Unfortunately, VR on phones was still a budding concept and experiences, while novel, were not the best.To remedy that, Google unveiled the Daydream VR platform and Daydream View headset alongside the Pixel smartphone on October 4, 2016. Initially designed just for the Pixel, Daydream View is a small VR headset made of fabric that has an opening for the Pixel.It also came with a simple motion controller for pointing and interacting with virtual objects. Nothing as fancy as the Rift and Vive or even the PSVR Move controllers but for affordable VR, it gets the job done. Google is leveraging the Daydream VR platform on Android to allow developers to easily create VR experience for Android based devices such as smartphones.
Samsung Gear VR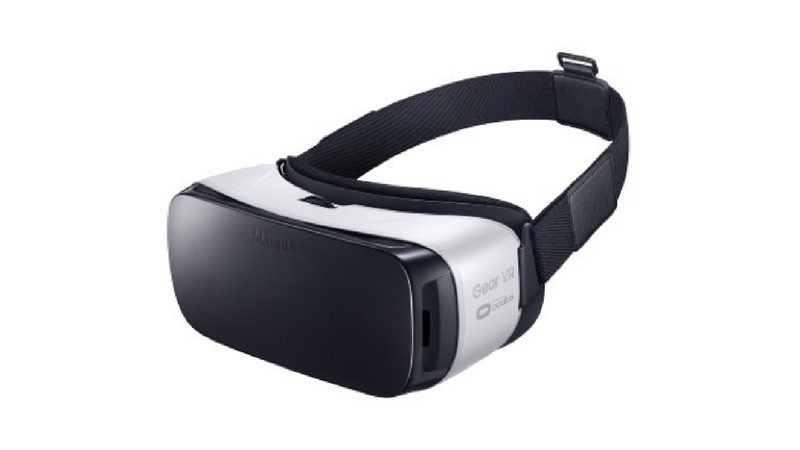 Samsung also stepped into the virtual reality ring with its Gear VR. The Gear VR was originally released in November 2015 for use with Samsung's flagship smartphones such as the Galaxy S6/S7. It was developed with input from Oculus and provides a cheaper alternative to high end VR headsets.The first edition of the Gear VR was released to developers in December 2014 and only worked with the Galaxy Note 4. Technically, consumers could buy it as well but it was marketed towards developers so they could get a handle on the technology in order to create applications for it.There are currently around 185 applications for the Gear VR. In fact, Six Flags Magic Mountain partnered with Samsung to create the first

roller coaster

with VR in North America.So which VR headset should you pick? That question largely hinges on what your bank account is looking like. If you own a gaming PC with a relatively newer graphics card then go for the HTC Vive or Oculus Rift. Both offer uncompromised VR experiences allowing you to fully utilize a room. Because of the high-end graphics and resolution, there's much less chance of feelings of nausea or motion sickness.If you own a PS4 and don't want to shell out for a high end gaming PC, then the PSVR would make a better bet. While the screen resolution isn't as high as the Vive/Rift, it's not so distracting that it takes away from the experience. Plus, because the PS4 already has a huge install base, game developers are more likely to create games for it.On the downside, the Rift, Vive, and PSVR all suffer from a copious amount of cables that must be managed. If you don't own a PS4 or high end gaming PC (or maybe you just don't want to shell out $400 for PSVR), the Samsung Gear VR or Google Daydream View are viable options especially if you own a Samsung or Google phone.In fact, most people will probably use these as stepping stones into the world of VR. However, the VR experiences on these devices still pale in comparison to the higher end VR headsets, not to mention significantly eating into battery life on the smartphone. If you're interested in the Daydream View but don't own a Pixel, don't fret.

Google announced that companies such as Samsung (ironically), HTC, LG, Alcatel, Xiaomi, Huawei, ZTE, and Asus will all create Daydream ready smartphones.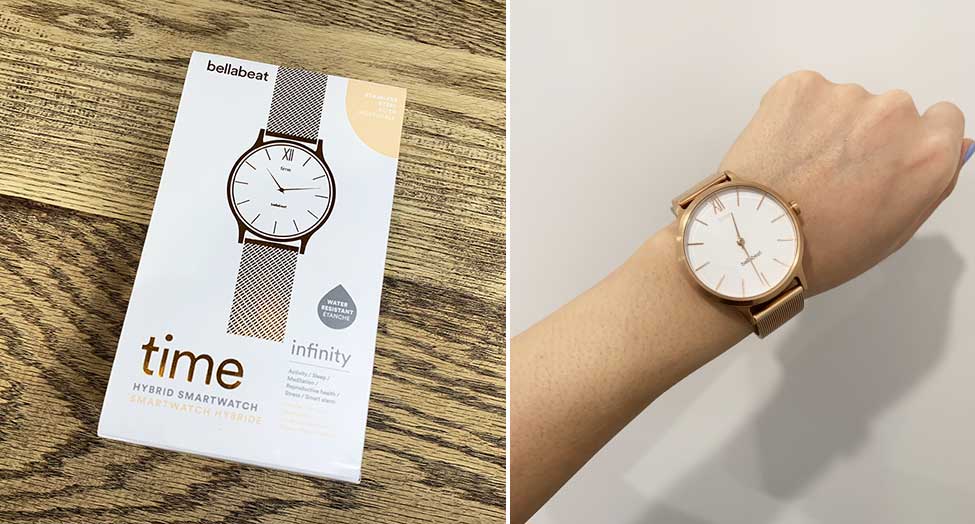 Setting healthy habits is a primary focus for many of us for the New Year. From working out to practicing meditation to drinking more water throughout the day (because we all need to drink more water), many look for accessible tools and resources to help us stay on track and reach our goals. With the surge of wearable devices on the market, how does one choose which to spend our hard earned money on and watch one are simply gimmicks?

The category of wearable technology, more specifically smart devices, has grown drastically in the past five years. The industry shifted to help us better staying connected, on trend, and collect helpful data. Whether it's call/text notifications, heartbeat monitoring or counting your steps to hatch eggs on Pokemon Go, both large brands and new startups are doubling down on wearer's interest to new technology.With a market saturated with heavy hitters, like Apple, Fitbit, and Fossil, and weekly product launches on Kickstarter and Indiegogo, all competing for buyers' attention, it's important to know what kind of features and functionality your lifestyle needs to choose the right product for you. Even for independent brands, expectations are extremely high for product design and technological advances to compete with the Watches, Bands, and Qs of the world. Startups, like Bellabeats, a piece of smart jewelry, and wellness startup, must build an exceptional product, in addition, to carefully target the right demographic and build a community thriving community just to stay in business.Bellabeat aims to improve the lifestyle of their customers: smart women with an inspiring healthy and on-the-go lifestyle. Their products promote healthy living through your wellness tracker, collecting data on activity, meditation, water consumption, sleep patterns, and even where the wearer is in her reproductive cycle, all to determine their stress sensitivity.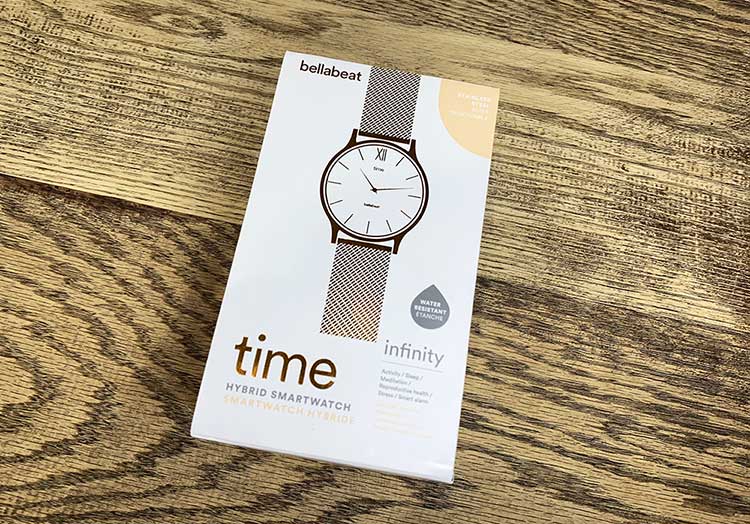 Their latest product release, Time, a smart-wear with a luxury and minimal design, fits into the customer's smart chic lifestyle and compliments their other products, Leaf Urban Tracker, which is shaped like a left, Left Switch, includes a centerpiece of rose quartz or onyx crystal, and a smart water bottle, called Spring. With Time, wearers can track her habits throughout the day, including a number of steps, types of activities, how much water she drank, and even her quality of sleep. In addition to these features, users can use their beautifully designed and colorful app to access guided meditation and track her period.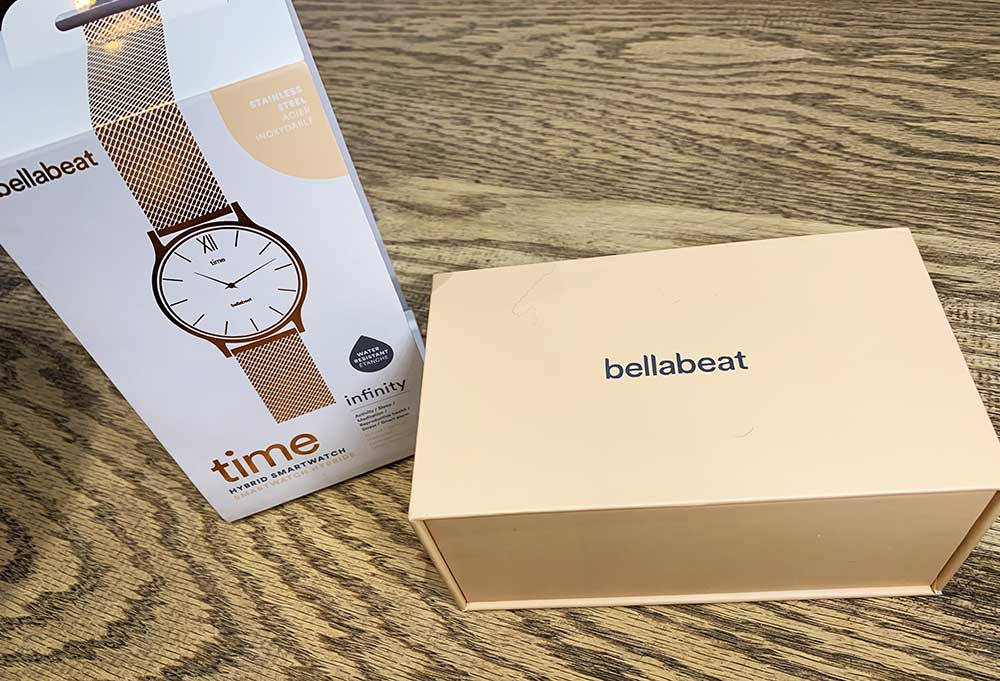 The device is optimal for wearers who are interested in tracking these habits for personal acknowledge as there are inaccuracies to Bellabeats data tracking. When used, in comparison to other tracking apps, such as Apple's Health and Sleep Cycle, Bellabeats falls behind data tracking and usability. Competed to Health, Bellabeats's Time (which is worn on reviewer's wrist throughout the day) collects 100-1,000 steps less, even with phoneless trips to the bathroom and grabbing prints from the printers.Time also calculates time spent laying down while watching late night Youtube videos as sleep hours, while Sleep Cycle can determine when users have fall asleep and catch more late night bathroom breaks than Time (which again, is worn on the wrist and goes with the user to the bathroom compared to staying plug and on the bed). Another downside to Bellabeats Time is the user experience. From difficulties and delays to stepping up the device upon arrival to non-intuitive design and usage, Time does not build confidence in users who believe they're buying convenience for $179 USD.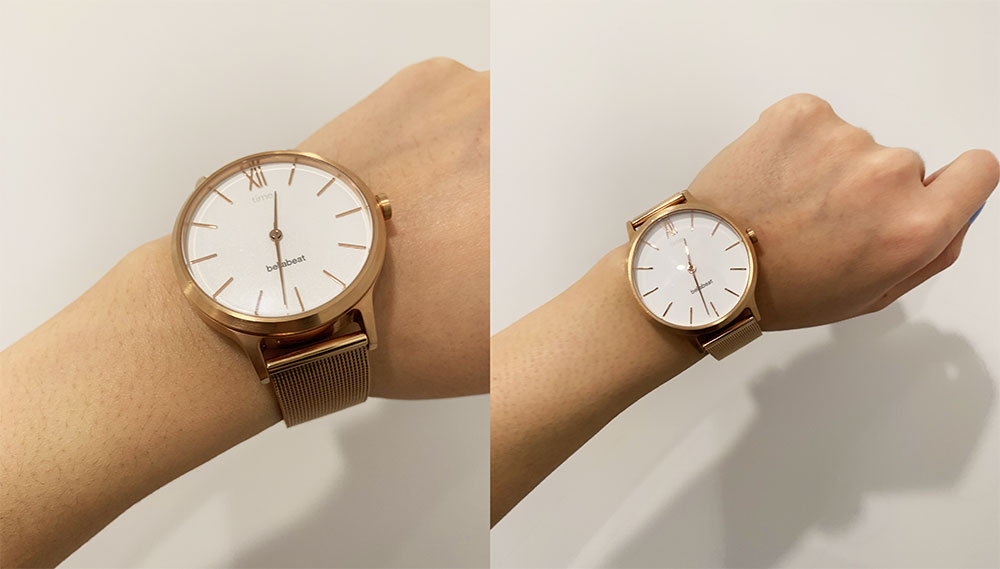 It is undeniable the beauty and luxurious watch design and packaging. What is less luxurious is the delay in usage upon receiving Time. Forwarning, you will need someone else to help insert the watch batteries and may struggle to adjust the wrist size (which is still too big for my tiny wrist). Furthermore, their colorful and minimal app could use more instructions and features to improve wearer's experience with their technology, such as reminder notifications to sync their device (so users do not lose their data if they forget at the end of the day), better data tracking to reduce inaccuracies, and possibly, integration capabilities to sync with other apps, in case users prefer other apps, to improve their data collection.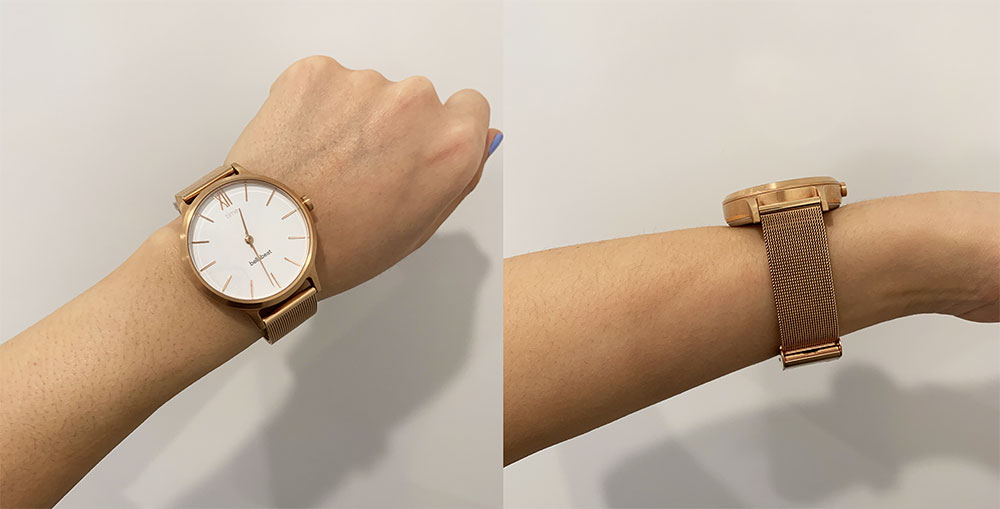 Both with the design and technology, the team at Bellabeats offers both benefits and setbacks when it comes to their products. They have done an amazing job building their social and online community and promotion healthy and smart living. Their goal for supporting healthy habits is highly appreciated and we look forward to seeing where the company grows to (and how they can improve their tech, no shade).