BumpOut: The Expandable Portable Speaker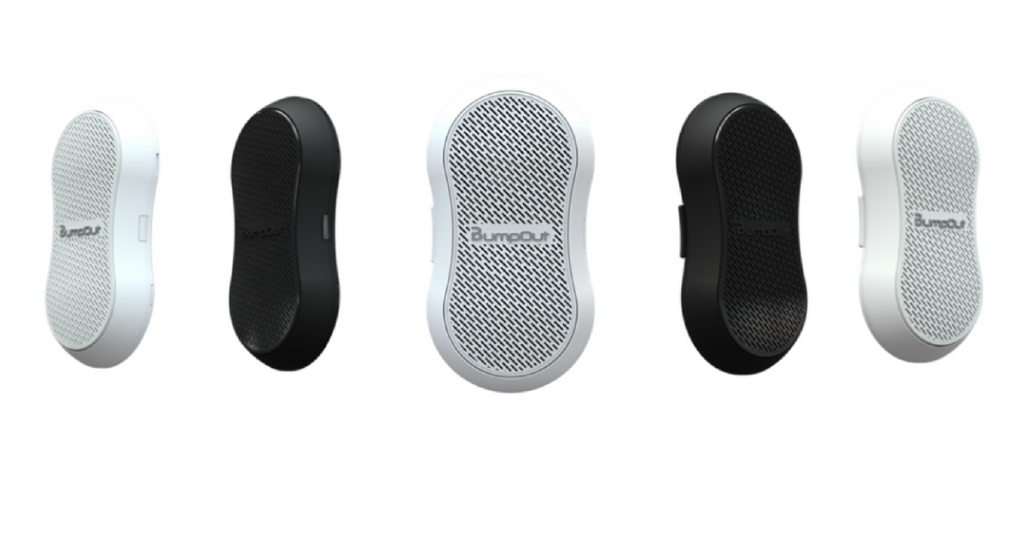 Take your music everywhere with BumpOut, the portable speaker designed for versatility. That was Zac Pierce's initial idea when creating the technology. They hit an early milestone by reaching their crowdfunding goal on Indiegogo in 4 days, pre-selling the speaker at a discounted price to backers. What's neat about the speaker is it's Motorized Expansion Technology™, where it expands to generate high quality audio and rich bass. It connects through Bluetooth with a range of 30 feet and runs for 7 hours before the next charge. You can attach the speaker to any smooth surface with the BumpOut coins, including your phone. We connected with Zac Pierce and the BumpOut team to learn more about the innovative technology behind their portable speaker. 
How would you describe BumpOut?
BumpOut is a portable Bluetooth speaker that can fit in the palm of your hand and attach to any flat surface, including smartphones, mirrors, refrigerators, etc. The most unique feature is the speaker's Motorized Expansion System. With one click of a button, the center of the speaker raises, generating high quality sound & bass that drowns out most competing product.
What is BumpOut's mission?
Inspire and innovate for those that boldly do what they love, not just what they are told. BumpOut as a verb. Be inspired and work hard as it inspire others.
How does BumpOut differentiate from competitor portable speakers?
The main differences are portability and innovation. We have engineered a speaker with a  sleek design that fits comfortably in your pocket and can attach directly to your phone or case. Truly portable. Our patented Motorized Expansion Technology™ is an audio industry breakthrough. With the push of a button, the casing of the speaker expands, creating an acoustic chamber that results in powerful, high quality sound, and rich bass response. We then paired this technology with BumpOut Coins that feature a patented repositionable adhesive that allow you to attach the speaker to any smooth surface, even your smartphone.
When you look at the crowded space of Bluetooth speakers there is a lot of "stuff" under $50 that leaves you wanting more: not loud enough, does not connect to your device easily, poor sound quality, etc… OR if you are willing to spend north of $150 you can get something that might meet your needs but is a big investment. We believe, after extensive research, that you don't need to spend a ton of money to get the results you are looking for. There is an opportunity in the market for a quality portable speaker under $100.

Who is the ideal BumpOut customer?
Anyone who listens to music on their smartphone and wants the latest innovation in audio at an affordable price. We are proud that we have been able to incorporate game changing technology into BumpOut, but the #1 focus is "quality of music". That is why we partnered with the top audio engineers in the country and hired a high end audio manufacturers to make BumpOut. It needs to sound great and your listening experience needs to be enjoyable.
Describe the use of the coin mounts.
BumpOut comes with coins that can be placed on any smooth flat surface so you can have your soundtrack at home or on the go. Coins have a repositionable adhesive that can be removed and repositioned. BumpOut speaker connects directly to the coins. Our test markets showed us that most youths will place the coin on the mirror in the bathroom so they can connect the speaker (to the mirror) while showering or getting ready for school or going out. Most parents said they will place a coin in the kitchen on the refrigerator so they can attach the speaker and listen to music while making dinner. Almost everyone we surveyed will place a coin on their smart phone for true portability and improve the "sub par" audio quality and volume smart phones currently provide. Speaker does not need to be attached to the coin to listen to the music. The coins provide an extra feature to mount your speaker in various locations or, if attached to your smartphone, allows for easy portability.
What are some perks of crowdfunding?
Customer engagement. We have been working on this project for 2 years and have spent our own nest eggs on getting to this point. Crowdfunding has allowed us to engage with our customers and backers and bring validity to all of our efforts. You never really know what you have until you "flip the switch" on sales. To hit our Indiegogo goal in 4 days confirms everything we have been working towards.
What are some challenges you've come across along the way?
The biggest challenge with hardware is capital. It is very expensive to manufacture product, which is why Crowdfunding is such an important process. Also, finding helpful resources for hardware development in Philadelphia is a challenge. We have kept our resources very organized and hope to be able to aid others in the city.
What is your team like?
The core of the team is Founder Zac Pierce and partners Brian Zamrowski and Mat Chacko.  We have surrounded ourselves with high level specialists to ensure that we are delivering the best possible product for an affordable price.
What is BumpOutU?
We believe in today's youth. By providing guidance and exposure to career paths that foster individual talents, we aim to make a meaningful impact on the Creators of tomorrow. Our first live event held on October 8th brought community leaders, entrepreneurs and students together for a day of bumping music and breakout sessions developed to inspire creativity and ideas backed by positive action. With our backers' support, our commitment to BumpOutU, and proactive approach to making a difference will scale along with our company.
How did you advertise?
On a budget! In these earliest stages, we rely heavily on PR and focus on technology and audio outlets.
What are some tips you can give to entrepreneurs looking to crowdfund?
It is a LOT of work but, if you go into it with a plan of what you want to learn from the process, it is extremely helpful. You learn about what features really resonate with your consumers.
How To Be More Productive During A Slow Week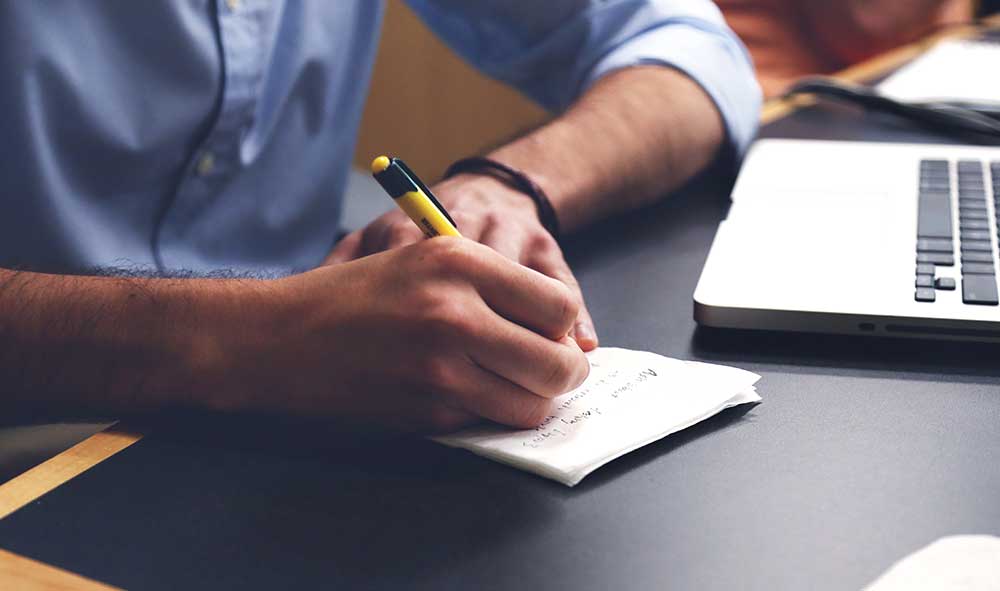 There's always something that needs to be done when you're very busy with work. But what happens when a project is finished and you get a few days before it all starts again? A slowdown in work is normal but it can be boring especially if you're used to being in the thick of the action at work. During this time you're probably looking for some things to do just to remain productive. Here are some great ideas to consider if you want to remain productive during a slow week.
Lend A Hand
Other departments or co-workers could be struggling to meet deadlines. Lend a hand to show that you are a team player. Ask if there is anything you can do to help (with your boss' approval). Aside from staying productive, you could learn something new or get a glimpse of how co-workers or other departments work or function and how it affects your side of the job.
Succession Planning
Have you thought about what happens to your work or teammates should you go up in smoke tomorrow? You should consider this seriously and think about succession planning. You basically take your job description and break it down so that each task is outlined per month. If this document does not exist, create it. It will make your job easier should you leave your job and your boss will thank you for it.
If you have one, update it. It is important to keep your succession plan alive.
Call To Follow-up
When you're busy, you don't have a lot of time to spend talking to people on the phone. Now that you have a slow week, it's time to pick up the phone to catch up with clients, suppliers and stakeholders. Start with small talk because this will gradually become a lengthy discussion when you ask for their thoughts on how things are going. You can also bounce ideas around in order to gain their trust and foster the spirit of teamwork.
Give Yourself An Annual Review
Reflect on your performance this past year and think of ways you can do your job better. Aside from this, you can ask yourself if you're happy with your career or which direction you want to take it. Thinking about these things can help yourself grow as a person and employee. Bring up these insights during your next evaluation. Supervisors like employees who see the big picture.
Check In With Your Boss
Now that you have time to catch your breath, check in with your boss verbally or through email to update achievements and discuss the next steps. Employees sometimes forget to pass on good news to their superiors or to update on the future direction of projects. Catching your breath during a slow week is a good way to get managers up to speed. Aside from this, checking in with your boss reinforces your capabilities for bigger things in the future.
Slow days at work are rare, which is why doing these kinds of things are important. Focusing on your interests and staying proactive can help advance your career, improve professional knowledge and keep you on top of things.
Adventure Assist Travel Journal Is A Must Have For Trips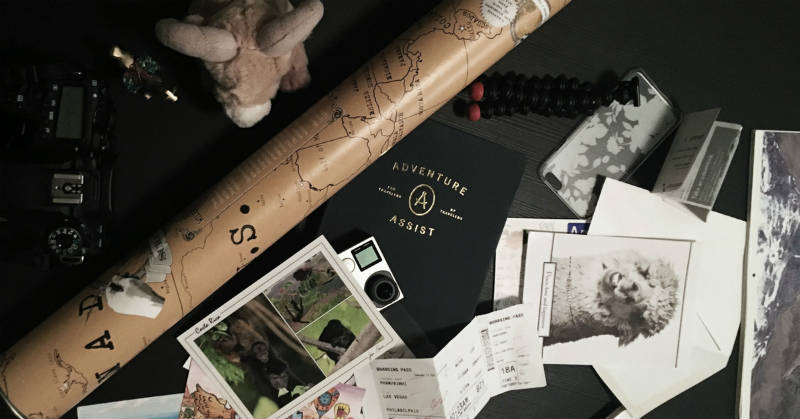 A twist to the classic notebook, Adventure Assist is a modern travel journal perfect for the before and afters of your trip. Mapping out your trip and keeping memories the old school way. Jot down the most important details of the trip as you are planning so you are ready once the time comes. Create a list of things to remember or missions to complete. Be ready for the accomplished feeling you get when you physically cross these things off your list. Keep quotes of silly things that happened along the way. Relive doodles of the funny dog you saw or the breathtaking view from the end of your hike.
The notebook was created by two adventure seekers, Jake Pritchard and April Onebane. Both studied abroad and have a passion for traveling with a purpose. Their mission is to " better connect travelers to their destinations by inspiring authentic and purposeful travel experiences through streamlining planning and organization." With that mission in mind, the Adventure Assist notebook was created. A heavy duty notebook with strong covers and thick sheets made to withstand the suitcases, backpacks and adventures it will be a part of.
Broken down into seven section, the notebook helps travelers organize and keep track of the basic necessities when traveling. The sections starts with "packing" and moves onto "to-do", "transportation", "accommodations", "calendar", "contacts" and "journal" with journal being the largest section. Each section is divided as an easily identifiable tab to quickly navigate to the section.
Packing
The first tab in Adventure Assist, Packing, tells you to "list adventure gear, regional specific clothing, travel documents and entertainment essentials for your journey." With four pages to list what you are packing, you definitely won't miss a thing or over pack. A couple of things we would recommend: S-hooks, ziplock bags, mini-tripod.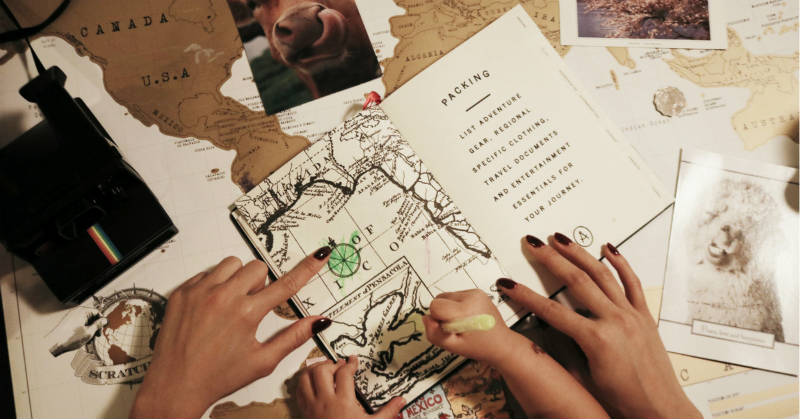 To-Do
Next, To-Do, is 10 pages, each page broken down into two sections. Each section is broken down into boxes: destination, attractions, activities, food and drinks. What are some things you want to do, see and eat at the destination? You will have an endless list of things you want to do on your next adventure but writing down the top 10 will help you keep track of the most important. Keep a smaller list for a higher chance of accomplishment while pulling from your bigger list when you run out. Nothing digital will ever replace the satisfying feeling of physically crossing something off of your Do-To list.
Transportation and Accomodations
Where are you staying each night? When time do you have to get there, get out and who do contact if you have a question. Necessary, if not the most important, information of every trip. Now that you know where you are staying, how are you getting there? Getting around in big cities is easy if the language is one you speak and the technology available is similar back home. The difficult but somewhat exciting times when you are visiting somewhere completely different than what you are used to, transportation will not be so easy. You may need to catch a ferry, jitney…donkey?! Keep track of what time departure and arrival is and any additional notes like how many stops until your destination.
Calendar and Contacts
The calendar section provides blank monthly calendar views for you to see your month at a glance. There is a column for notes where you could draw a map key, like emojis, and add the keys to your calendar. Contacts – great for noting who the people from each destination to call in case of emergencies. We have so many contacts in our phones we don't remember. When a panic situation happens, you have the information you need. In a more likely situation, you lose your phone or it runs out of battery. Now you have the contact information and can borrow someone's phone.
Journal
This is where you log your memories and experiences. The reason you are traveling in the first place. Write, draw, sketch, whatever you want in this section. Anything that will bring back the best memories from your journey when you discover this notebook on your shelf when you are 80. Instax or Polaroid would be perfect for this section. The two envelopes on each end of the notebook are great for storing tickets, airport stamp tickets, napkins with doodles on them or anything else relatively flat.
We will have our digital photos, videos, social media accounts to look back at. But the feeling from something handwritten or hand drawn is much more powerful and memory provoking than anything digital. Adventure Assist is personal and once you start writing, you won't want to stop.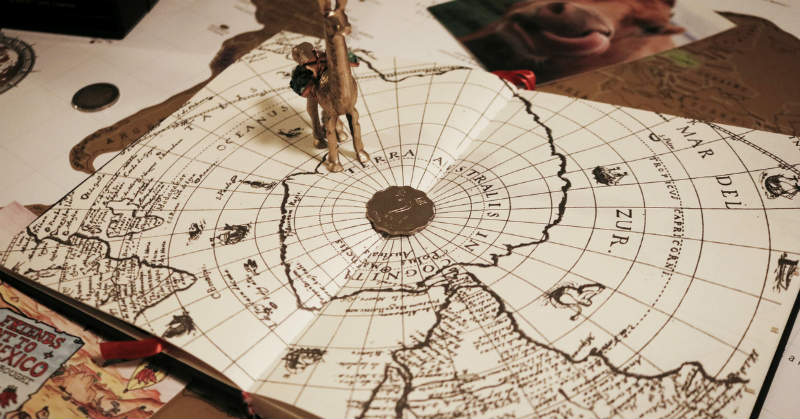 5 Presentation Options Other Than PowerPoint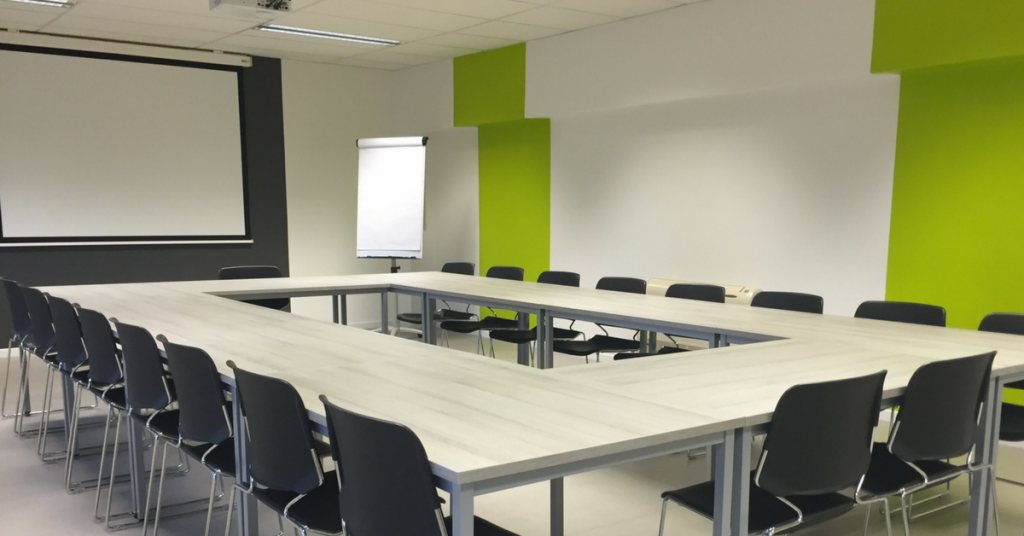 Microsoft's PowerPoint is a very popular choice for presentations. For most part, it is easy to use and is considered as an industry standard. However, PowerPoint has become boring. Over the last 15 years, we have been bombarded with the same looking slide and effects. If you're looking for a change, you've come to the right place because we found presentation options that are free and better. Check these out.
Canva
Canva is a beautiful online interactive presentation website. Many backgrounds and slide designs are free. If you want to buy premium themes and slides, you can buy them at $1. The tool is priced at $12.95 per month for business use. Canva allows users to print blog graphics, flyers, posters, Facebook covers and many more.
When you register to the website, it has an interactive tutorial that allows you to learn how to use the website quickly. It has over 10 million users and is available for PC and Apple users. Out of many presentation options, this is a good tool for everybody who wants an easy-to-use presentation tool that is flexible and affordable.
Prezi
If you're tired of "old slides", throw them away and replace them with Prezi. This is one of the best alternatives to PowerPoint because unlike slides, Prezi's zoom presentation options allow users to the relationship between the big picture and fine details. This feature takes viewers on an compelling informative journey that they will not only enjoy but also remember.  With Prezi, there are no "dull" slides, only non-linear presentations that are more exciting.
Prezi is an easy way to show context but be careful because it can also cause dizziness. Paid version of the tool features additional storage space and the ability to use the tool locally.
Google Slides
Google has their hands in many pies, including the presentation pie. Google Slides is as cloud-based tool that can be used by a lot of people. Just like other Google products, it can be authored by different users. This tool is able to create, comment and real-time edit slides. Users can also create slides without an internet connection making it a good alternative to people who are not connected all the time. Visit Google Drive and create slides, it's that easy.
The new version of Slides has embedded video, animation and a wide array of free templates that can help you create presentations, pitches and portfolios. Access your presentation from your phone, tablet or PC. All changes are saved automatically so there is no need to click save. Google might be basic but it is very flexible.
Keynote
Microsoft PowerPoint is to Apple Keynote. Their presentation options are rich with great tools for creating presentations using its many templates. Keynote is a good PowerPoint alternative because it puts design as the forefront of your presentation. This tool has built-in graphics tools so that you can edit and tweak to your heart's content. Compared to PowerPoint, Keynote's user interface is also more user-friendly. Create stunning and memorable presentation with real-time collaboration. Keynote can also handle embedded media and graphics and can be downloaded at the Apple app store.
Emaze
As a cloud-based presentation tool, Emaze is responsive with pretty elements. Create attractive and dynamic presentations with free pre-made templates. All you need to do is to populate the template with graphics and content to amaze your audience. The free package is great but to access the premium package, $9.90 per month for unlimited space and sharing, offline viewing and privacy controls.  
As you can see, PowerPoint is not the only presentation tool you can use. Some of these alternatives are cloud-based, free to use and allow users to "save as" to other formats. The most important thing to remember is that these tools are just tools. The most important thing to remember for presentations is the content. Cool slides and flashy graphics miss the point if they cannot educate and inform the audience. So make your slides cool but most importantly, provide content.