BumpOut: The Expandable Portable Speaker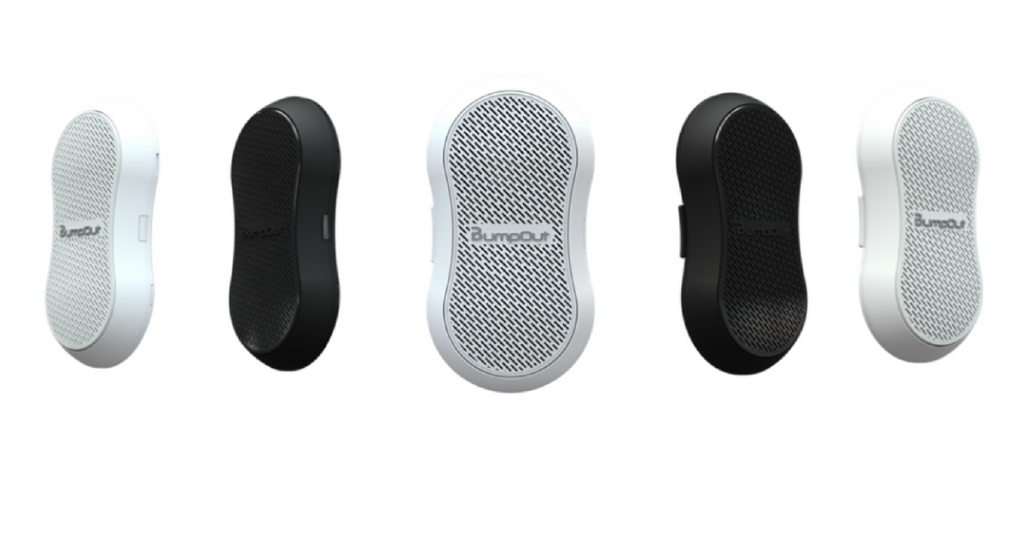 Take your music everywhere with BumpOut, the portable speaker designed for versatility. That was Zac Pierce's initial idea when creating technology. They hit an early milestone by reaching their crowdfunding goal on Indiegogo in 4 days, pre-selling the speaker at a discounted price to backers. What's neat about the speaker is it's Motorized Expansion Technology™, where it expands to generate high-quality audio and rich bass. It connects through Bluetooth with a range of 30 feet and runs for 7 hours before the next charge. You can attach the speaker to any smooth surface with the BumpOut coins, including your phone. We connected with Zac Pierce and the BumpOut team to learn more about the innovative technology behind their portable speaker. 
How would you describe BumpOut?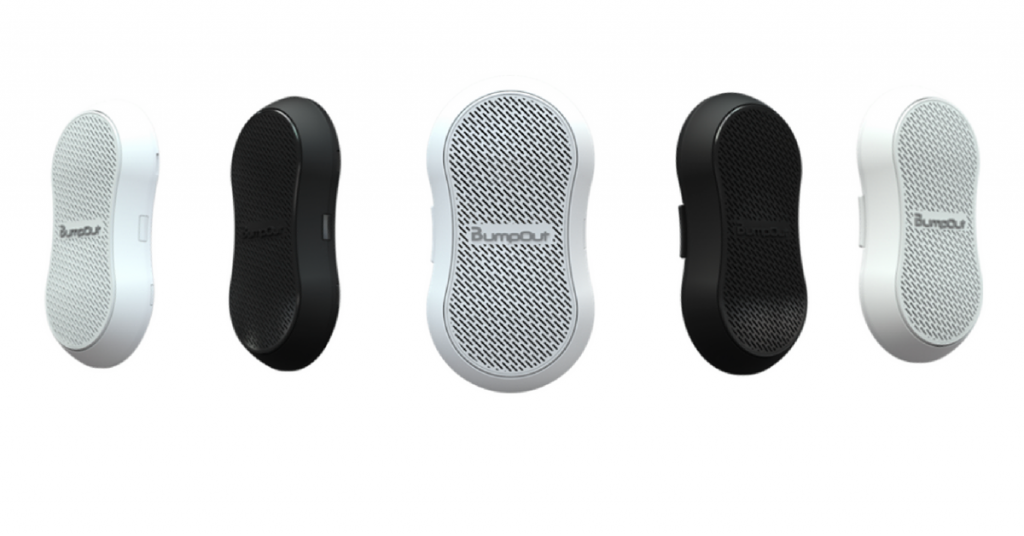 BumpOut is a portable Bluetooth speaker that can fit in the palm of your hand and attach to any flat surface, including smartphones, mirrors, refrigerators, etc. The most unique feature is the speaker's Motorized Expansion System. With one click of a button, the center of the speaker raises, generating high-quality sound & bass that drowns out the most competing products.
What is BumpOut's mission?
Inspire and innovate for those that boldly do what they love, not just what they are told. BumpOut as a verb. Be inspired and work hard as it inspires others.
How does BumpOut differentiate from competitor portable speakers?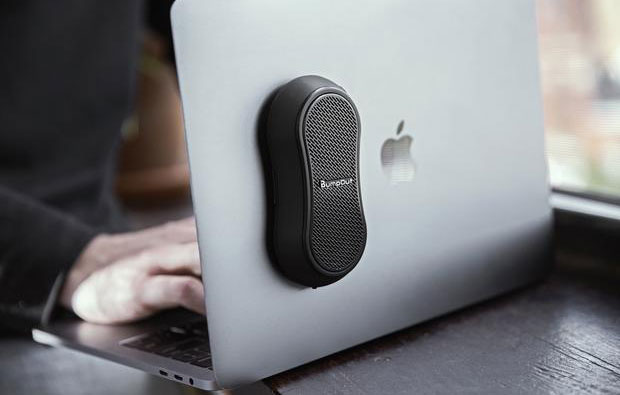 The main differences are portability and innovation. We have engineered a speaker with a  sleek design that fits comfortably in your pocket and can attach directly to your phone or case. Truly portable. Our patented Motorized Expansion Technology™ is an audio industry breakthrough. With the push of a button, the casing of the speaker expands, creating an acoustic chamber that results in powerful, high-quality sound, and rich bass response. We then paired this technology with BumpOut Coins that feature a patented repositionable adhesive that allows you to attach the speaker to any smooth surface, even your smartphone.
When you look at the crowded space of Bluetooth speakers there is a lot of "stuff" under $50 that leaves you wanting more: not loud enough, does not connect to your device easily, poor sound quality, etc… OR if you are willing to spend north of $150 you can get something that might meet your needs but is a big investment. We believe, after extensive research, that you don't need to spend a ton of money to get the results you are looking for. There is an opportunity in the market for a quality portable speaker under $100.
Who is the ideal BumpOut customer?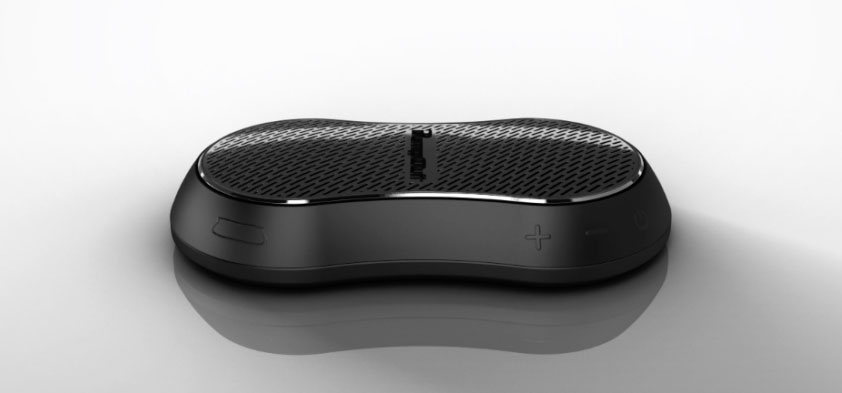 Anyone who listens to music on their smartphone and wants the latest innovation in audio at an affordable price. We are proud that we have been able to incorporate game-changing technology into BumpOut, but the #1 focus is "quality of music". That is why we partnered with the top audio engineers in the country and hired a high-end audio manufacturer to make BumpOut. It needs to sound great and your listening experience needs to be enjoyable.
Describe the use of the coin mounts.
BumpOut comes with coins that can be placed on any smooth flat surface so you can have your soundtrack at home or on the go. Coins have a repositionable adhesive that can be removed and repositioned. BumpOut speaker connects directly to the coins. Our test markets showed us that most youths will place the coin on the mirror in the bathroom so they can connect the speaker (to the mirror) while showering or getting ready for school or going out. Most parents said they will place a coin in the kitchen on the refrigerator so they can attach the speaker and listen to music while making dinner. Almost everyone we surveyed will place a coin on their smartphone for true portability and improve the "sub-par" audio quality and volume smartphones currently provide. Speaker does not need to be attached to the coin to listen to the music. The coins provide an extra feature to mount your speaker in various locations or, if attached to your smartphone, allows for easy portability.
What are some perks of crowdfunding?

Customer engagement. We have been working on this project for 2 years and have spent our own nest eggs on getting to this point. Crowdfunding has allowed us to engage with our customers and backers and bring validity to all of our efforts. You never really know what you have until you "flip the switch" on sales. To hit our Indiegogo goal in 4 days confirms everything we have been working towards.
What are some challenges you've come across along the way?
The biggest challenge with hardware is capital. It is very expensive to manufacture a product, which is why Crowdfunding is such an important process. Also, finding helpful resources for hardware development in Philadelphia is a challenge. We have kept our resources very organized and hope to be able to aid others in the city.
What is your team like?
The core of the team is Founder Zac Pierce and partners Brian Zamrowski and Mat Chacko.  We have surrounded ourselves with high-level specialists to ensure that we are delivering the best possible product for an affordable price.
What is BumpOutU?
We believe in today's youth. By providing guidance and exposure to career paths that foster individual talents, we aim to make a meaningful impact on the Creators of tomorrow. Our first live event held on October 8th brought community leaders, entrepreneurs, and students together for a day of bumping music and breakout sessions developed to inspire creativity and ideas backed by positive action. With our backers' support, our commitment to BumpOutU, and proactive approach to making a difference will scale along with our company.
How did you advertise?
On a budget! In these earliest stages, we rely heavily on PR and focus on technology and audio outlets.
What are some tips you can give to entrepreneurs looking to crowdfund?
It is a LOT of work but, if you go into it with a plan of what you want to learn from the process, it is extremely helpful. You learn about what features really resonate with your consumers.
Sleep Better With Tomorrow Sleep To Improve Work Performance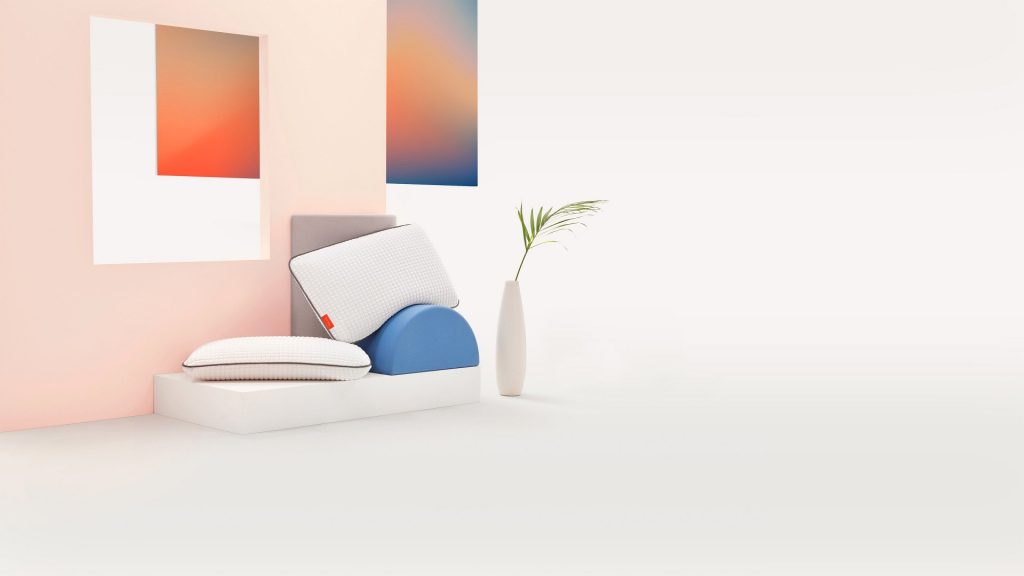 Our working life consists of long office hours to various days of sleepless nights. Tomorrow Sleep is a hybrid between traditional mattresses and new modern technology to help you through those rough nights. Tomorrow products are designed to help improve your wellness by fulfilling your sleeping experience. To ensure comfort and support, Tomorrow has enabled a combination between the temperature regulating memory foam with a stabilizing coil system to enhance your night's sleep. With the additional sleep reports, bed warmer, smart alarm, and more, this mattress company has changed the sleeping industry for the better.
During busy hours, hard workers tend to forget about their well being once their mind is set to work. That alone may be desirable to entrepreneurs since it can boost productivity, however, it can be counted as the negative opposite. Sleep deprivation undergo all of these unhealthy habits. The average amount of sleep hours an adult needs in a day is in close proximity to 8 hours a night. The cost of poor sleep is not in the increase of productivity, but in the lack of quality. A lost in sleep reduces brain function, leaving you unable to produce decent work. The effects of lack of sleep on productivity is well recorded, negatively affecting work performance – productivity and quality. Without proper sleep, you will have more issues in concentrating, learning, and communicating. This can result in slower reaction times on problem solving due to memory lapses, or more noticeably, the moody and intolerant behavior. In an interview with Bryan Murphy, Founder and President of Tomorrow Sleep, he explains how with Tomorrow Sleep, the smart mattress can properly get you the sleep you need in order to be productive the next day.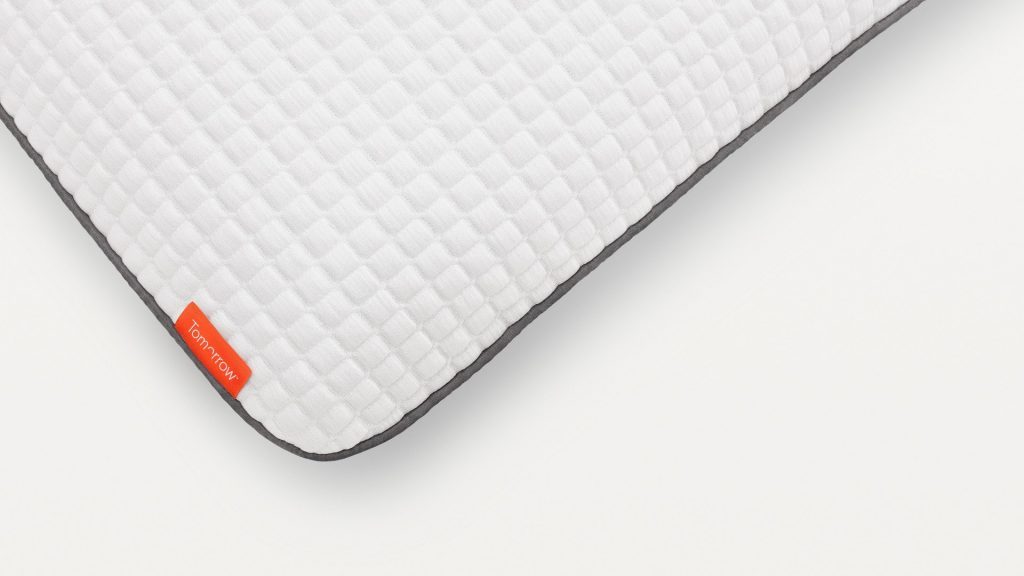 What is Tomorrow Sleep?
Tomorrow, which launched in June, is a new sleep company that combines a direct-to-consumer ethos with 100 years of American manufacturing expertise. Leveraging the knowledge and research of industry leader Serta Simmons Bedding, Tomorrow created the first truly connected sleep system with smart technology designed to help you transform your sleep and achieve your deepest, most restorative rest, offered at an incredible value that wouldn't be possible in traditional brick and mortar stores.
What is the company passionate about?
Tomorrow was founded on the principles of a well-balanced, healthy life. We believe overall wellness requires truly restorative sleep, and having the right tools makes all the difference and that sleep is a fundamental pillar of wellness. We're dedicated to offering our customers a better tomorrow and our mission is to provide a holistic system of products that allows people to achieve their best sleep night after night, so they can be anything they want to be in the morning.
How is Tomorrow Sleep different from other mattresses?
It really boils down to experience, control and scale.  We have over a century of experience designing and engineering sleep products. Our own manufacturing, supply and quality operations here in the US produce millions of beds per year. Having this experience, control and scale allows us to invest in cutting edge, premium materials that deliver real benefits directly to our customer at a great price. As a result, we offer a premium hybrid mattress that's designed with temperature regulating memory foam and a gently stabilizing, wrapped coil system, available at a direct to consumer price.
What started Tomorrow Sleep?
We saw that people are increasingly becoming aware of the importance of sleep as a cornerstone of wellness, however there wasn't a great solution to address that need in the direct-to-consumer space. We set out to solve two problems. First, by and large, most direct-to-consumer mattresses are made up of all foam and as such people complain that they lack support and sleep hot. Second, the bedding microclimate largely governs your ability to fall asleep quickly and stay in deep sleep. So, we set out to design a truly integrated sleep system that would help keep you comfortable, and give you the most restorative sleep possible.  We then paired that system with smart technology that allows you to learn how you sleep and help improve it.
What kind of special features are included to the products?
Tomorrow provides a totally new kind of hybrid mattress, combining premium temperature regulating memory foam with a gently stabilizing, wrapped coil system that offers the perfect balance of comfort and support. Our mattress has been expertly designed and tirelessly tested to ensure every coil in our mattress flexes separately to give you unparalleled head-to-toe support and the freedom to move, while our patented ventilated rail system helps maintain a well-balanced climate all night long.
Additionally, our holistic system – which includes pillows, sheet set, comforter, mattress protector and Sleeptracker® monitor – was designed to work together with the Tomorrow mattress in order to help our customers go from restless to ready for a better tomorrow. Our sleep products are made from premium materials to create the ideal sleep environment.
Is Tomorrow Sleep trying to improve? If so, how?
We're the first sleep company to combine a holistic approach with over 100 years of sleep experience, so we're doing things differently from the start. We're working to improve the mattress market as a whole by offering innovative products designed to help customers transform their sleep and achieve their deepest, most restorative rest.
How is Tomorrow Sleep supporting their customers?
Customer first is a core value. We're giving our customers the tools to transform their sleep and achieve their deepest, most restorative rest. Having a direct and personal relationship to our customer through our direct-to-consumer model allows us to make sure they are happy with our products and helps us to innovate better and more quickly.
What should people look forward to when buying your products?
With Tomorrow's products, customers will have everything they need to sleep to their full potential.
How important is sleep?
We believe that sleep is an essential and critical component of overall wellness, just as important as nutrition, exercise and mindfulness. Sleep has unparalleled restorative powers and when we get a quality night's rest with the proper climate and conditions, we're able to perform better.
Why do others need to be more aware about how they sleep?
Sleep keeps our daily performance at peak condition, and we feel it's important to enlighten consumers on the benefits of getting truly restorative rest. The more aware people are of how they're sleeping, the easier it is to improve and achieve the best sleep possible. Our Tomorrow Sleeptracker® monitor uses bio sensors to peacefully monitor and record sleep cycles, body movements and heart rate, and delivers personalized suggestions for better sleep.  Whether you're in light sleep, deep sleep or REM, our Sleeptracker® monitor knows how much time you spend in each stage and offers feedback and tips to help you understand and directly improve your sleep.
What message are you trying to pass with your company?
Our goal for Tomorrow is to educate people on sleep's role in overall wellness, and provide people with a holistic system of tools designed to help them live a better life, which we believe starts with a good night's rest.
The Burst Sonic Toothbrush Review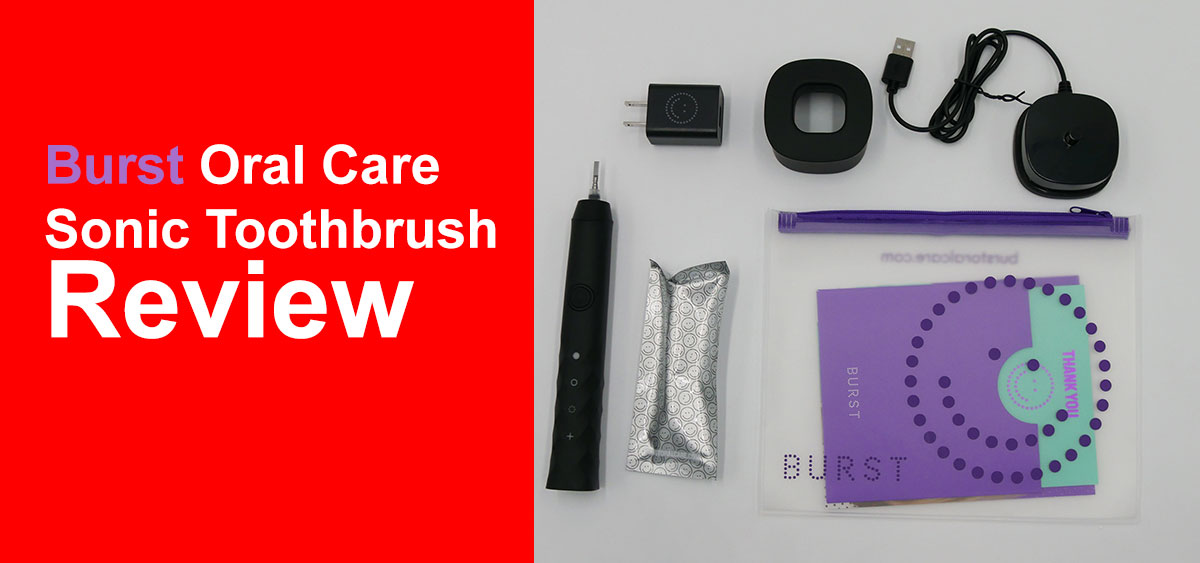 Subscriptions nowadays come in different forms. Music, television, shipping, and even toothbrushes. Toothbrush companies follow the trend not only to have loyal customers but promote dental hygiene. And it's all because of sonic toothbrushes. Sonic toothbrushes offer a cleaner outcome compared to regular toothbrushes. The vibrations help stimulate the salivary glands that clean teeth more effectively. 

Burst is one of these toothbrush companies gaining buzz. It became popular because of the corn test video demonstrated by a well-known dentist Dr. Constantine and celebrity endorser, Chrissy Teigen. Since its rise to fame, Burst toothbrush has received over 20,000 reviews from its customers and more than 20,000 dental professionals support their sonic toothbrush. To tell you the truth, I'm impressed.
But is it worth the hype?
The Burst Sonic Toothbrush: A Background

Let's take a look at the features the Burst Sonic Toothbrush has to offer:
Its colors and packaging features
Longevity and portability
Binchotan-charcoal infused soft bristles
Three brush modes up to 33,000 strokes
Quarterly brush head delivery, smart timer for mouth quadrants, four burst bands
Burst, The Basics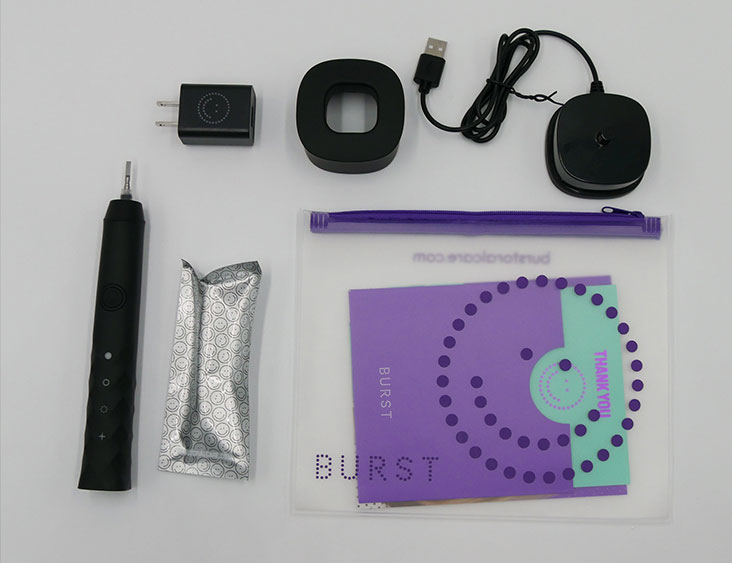 The Burst Toothbrush originally has two colors: black and white. But, those who love Rose Gold are in luck because Burst also offers that color. The Brush Sonic toothbrush looks sleek and modern compared to its competitors. Those who are minimalists would love the design. The toothbrush itself feels smooth and easy to grip because of the diamond-like ridges. The toothbrush is lightweight, so it's a bonus. The toothbrush head is also small so it does get into the tiny spaces you miss by using a regular toothbrush.
The packaging for the black and white versions include one charcoal-infused toothbrush head, the Burst Sonic Toothbrush, a USB charger, wall socket, and the stand. The rose gold version also has those parts, but it comes with a travel case. The warranty for the toothbrush lasts for two years, but with a subscription, it can become a lifetime warranty. For those who are environmentally conscious can use this toothbrush since the founders say their product is cruelty-free and vegan-friendly.
Many users notice the two smiley faces on the Burst toothbrush. One's located at the back of the toothbrush head (which also acts as a tongue scraper, neat!) and the other is on the power button. Even the wall socket has a smiley face.
It seems Burst wants to be part of your journey to a healthier (and maybe even whiter) smile.
Bring it Everywhere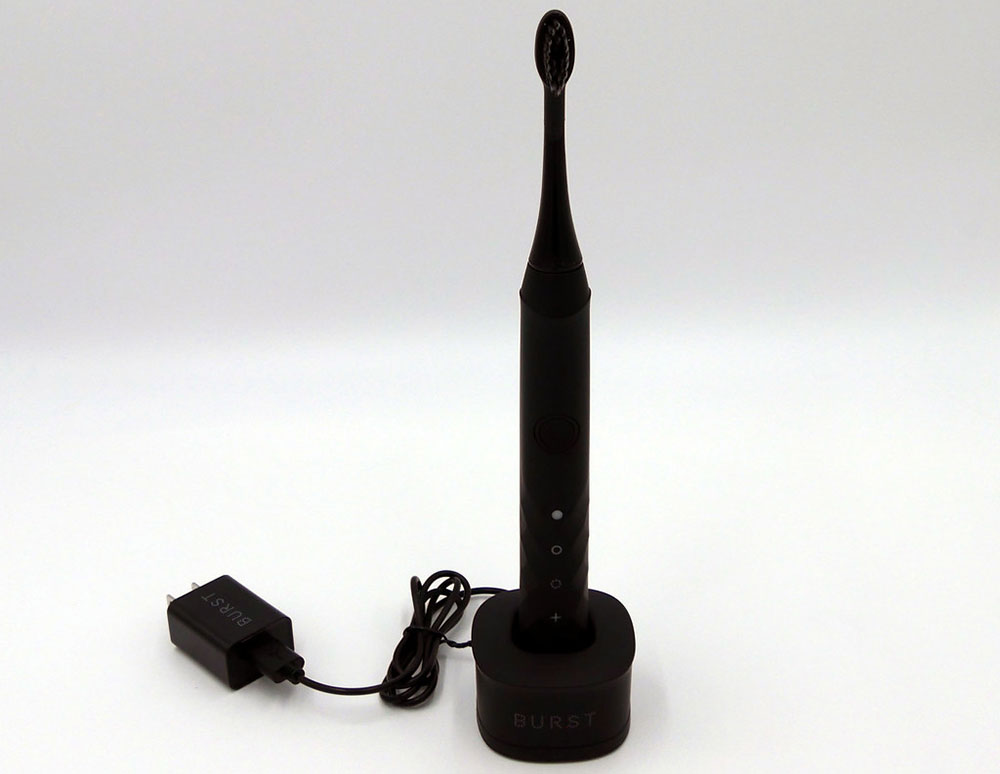 It's also portable and you can take it anywhere you travel! You don't have to buy an extra toothbrush when you're not at home. Since it's lightweight, you can carry the whole package anywhere.
Its battery life for one use runs around four weeks. It's all because of the 700mAh Lithium-ion battery installed on the brush itself. So you don't have to worry about charging it all the time, unlike other brands. And if you're traveling, you can leave home without the charger (that is, if it's fully charged, of course).
Travelling is made easy for the Rose Gold edition brushes since they have a travel case prepared on their package. For those with the standard edition brushes, they can purchase their travel case for $12.99.
Charcoal for Your Chompers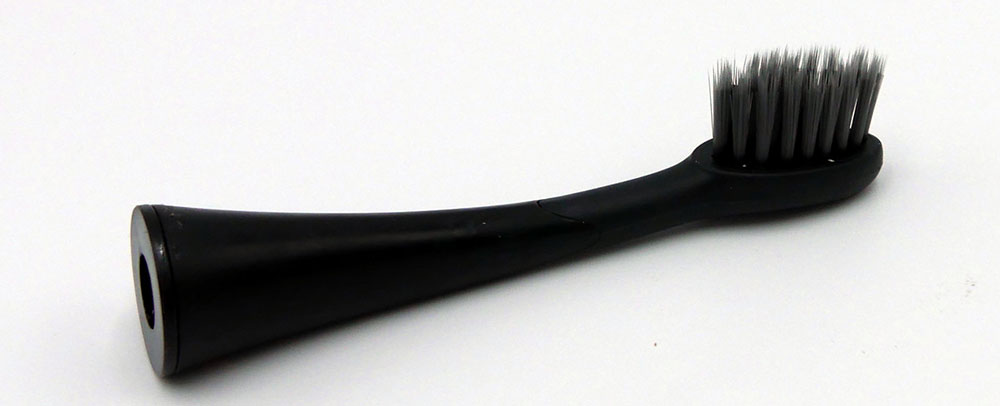 The Binchotan charcoal-infused bristles are made from PBT nylon, which is soft and gentle on the teeth and gums. Not many people are fans of soft bristles, so not everyone may get to appreciate and enjoy brushing with Burst. But it still brings overall comfort to the user. Also, the charcoal bristles are effective in whitening the user's teeth after a few brushes. Users can enhance their whitening experience by complementing their toothbrush with the Burst Wonderfully Whitening Toothpaste.
Switch Up for Comfort

The minimally designed icons for Whitening, Sensitive, and Massage modes and the battery doesn't disrupt the overall look of the toothbrush. You've got something to choose for any mood or occasion. The icons may confuse you in the beginning, but people get used to them when using it for a long time.
This sonic toothbrush boasts 33,000 vibrations per minute, which is available on its Whitening Mode. According to Burst, this much vibration can help with plaque removal. Meanwhile, the sensitive mode has only 31,000 vibrations, which isn't noticeable. But it still gets the job done.
According to users, the vibrations feel good after use. However, some users report tickling. Nevertheless, the strokes aren't painful and it feels that the toothbrush is massaging the mouth (even without the use of massage mode).
Worry-Free Brushing

Since Burst is on a subscription model, those who would continue to use it would get a new brush head for $6 every 90 days. You don't have to think about changing your brush head, because Burst will send it when you need it.
The Burst toothbrush is a family-friendly product. As mentioned earlier, the Burst sonic toothbrush feels soft on the teeth and gums, it's good for kids and those with oral health issues. Since kids can use the brush as well, when a family owns one for each person, they can purchase a Burst Band to differentiate their brushes from other members.
Burst also has a built-in two-minute smart timer, which is recommended when brushing. The smart timer reminds its brushers to move to another quadrant of your mouth when you've brushed one part for 30 seconds. You'll know when you need to move if the brush starts to create a pulsing sensation.
Pricing
In terms of pricing, it's pricey compared to its competitors. The black and white starter packs cost $69.99, while the Rose Gold edition is at $99.99. Why skimp on quality when Burst has impressive features?
Burst offers free shipping so it's a win for its customers. However, it may take time to receive your product, but the wait is worth it as many do say.
Conclusion
The Burst Sonic Toothbrush is one of the many toothbrush subscription models in the market. Many dental professionals and fans back the product for its effectiveness and comfort. Even if the toothbrush is slightly pricier than its competitors it's a product worth using and delivers effective results to bring you a healthy white grin.
Moose Knuckles Stirling Parka Review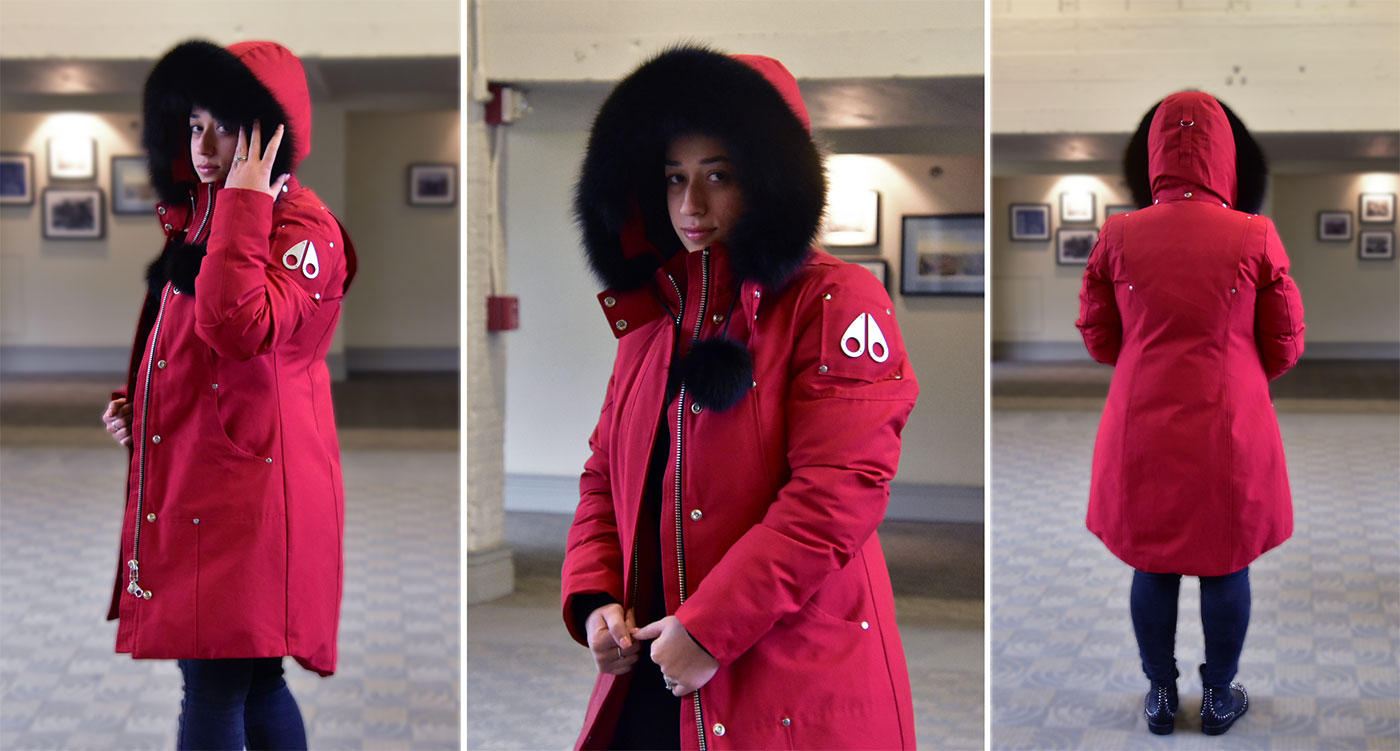 The popular Canadian outerwear brand Moose Knuckles is continuing to expand its name across the nation and into America. Moose Knuckles is a relatively new brand founded in 2009 by Will Poho and Mark Peros. Most of its manufacturing is done in Winnipeg. The brand is dominating the winter fashion scene through bomber jackets and parkas. Moose Knuckles are created from quality materials and are sweatshop free. The company also uses Canadian-origin gray duck down and farmed fox fur from Finland in order to ensure the materials are able to combat Canada's harsh winters. Here is the Moose Knuckles Stirling Parka review:
How It Looks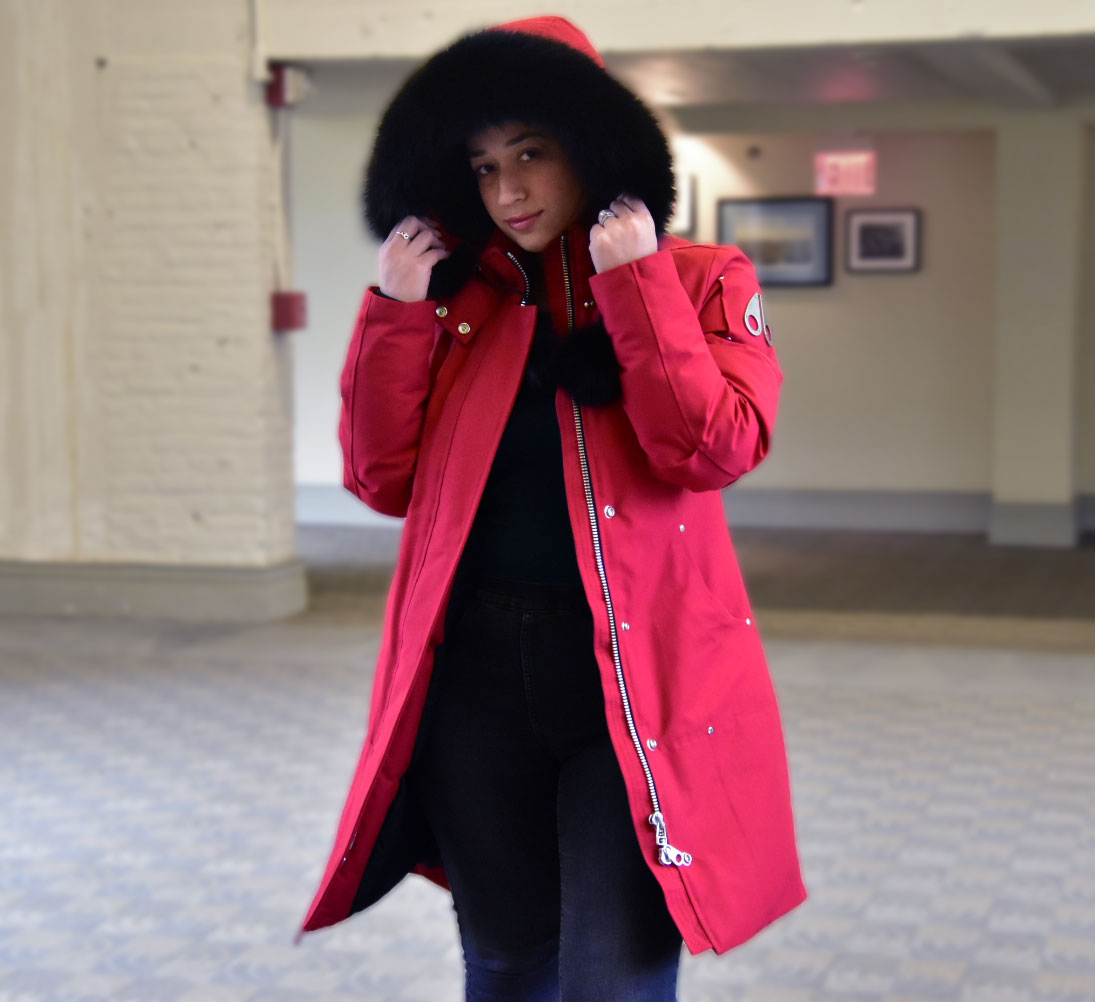 "Wearing a Moose Knuckles Stirling is like driving a red Ferrari. You will be noticed."  
The Stirling comes in at least 9 different shades of color. We reviewed the red model with black fur trim. Photos on the website convinced me the garment will provide a cinched waist, however I didn't feel restricted. The fur trim and goose down insulation allows you to be all bundled up and warm. Noticeably, the jacket has a Moose Knuckles signature metal detail on the upper arm of the garment. The signature catches the eyes in an instant, due to its unique look and new brand.
The pom-poms add a nice touch to the parka, adding a more feminine touch to the style. The double stitched durable canvas, luxurious fur, YKK zippers, and soft interior lining came together wonderfully upon putting it on for the first time. It was heavier than I thought, but the fitting was perfect. It was comfortable to wear and provided a more urban and versatile look. I took the Stirling out on a 9 degree day to see how it holds up. Wearing just a t-shirt inside, I never once felt the cold. Walking the streets of Philadelphia where every other person is wearing a Canada Goose or Montcler, I stood out like a sore thumb as people are trying to figure out what brand I'm wearing. A couple of girls even stopped and asked me what brand it is and where I purchased it. Wearing a Moose Knuckles Stirling is like driving a red Ferrari. You will be noticed.  
Specialty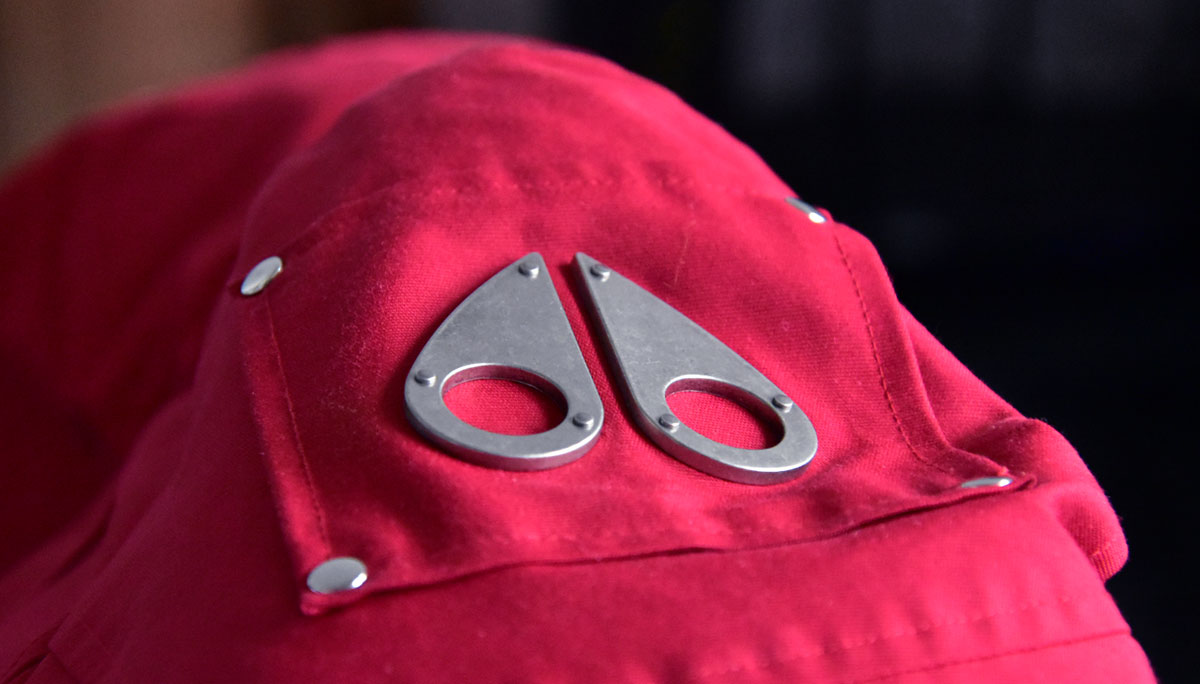 Moose Knuckles is ranked as the top parka brand for having the highest thermal insulation value. The Moose Knuckles parka came out with the result of a thermal insulation value of 2.11 clo. Thermal Insulation is the measure of resistance to dry heat transfer from a heated thermal manikin to a more cool environment. Thermal insulation is used to prevent excessive heat loss, which is the entire framework of an effective jacket. Moose Knuckles provide an amazing dependability on warmth and comfort due to their thermal insulation value. And wearing the Stirling for an entire day in single-digit weather, I can confidently say their research paid off. 
Features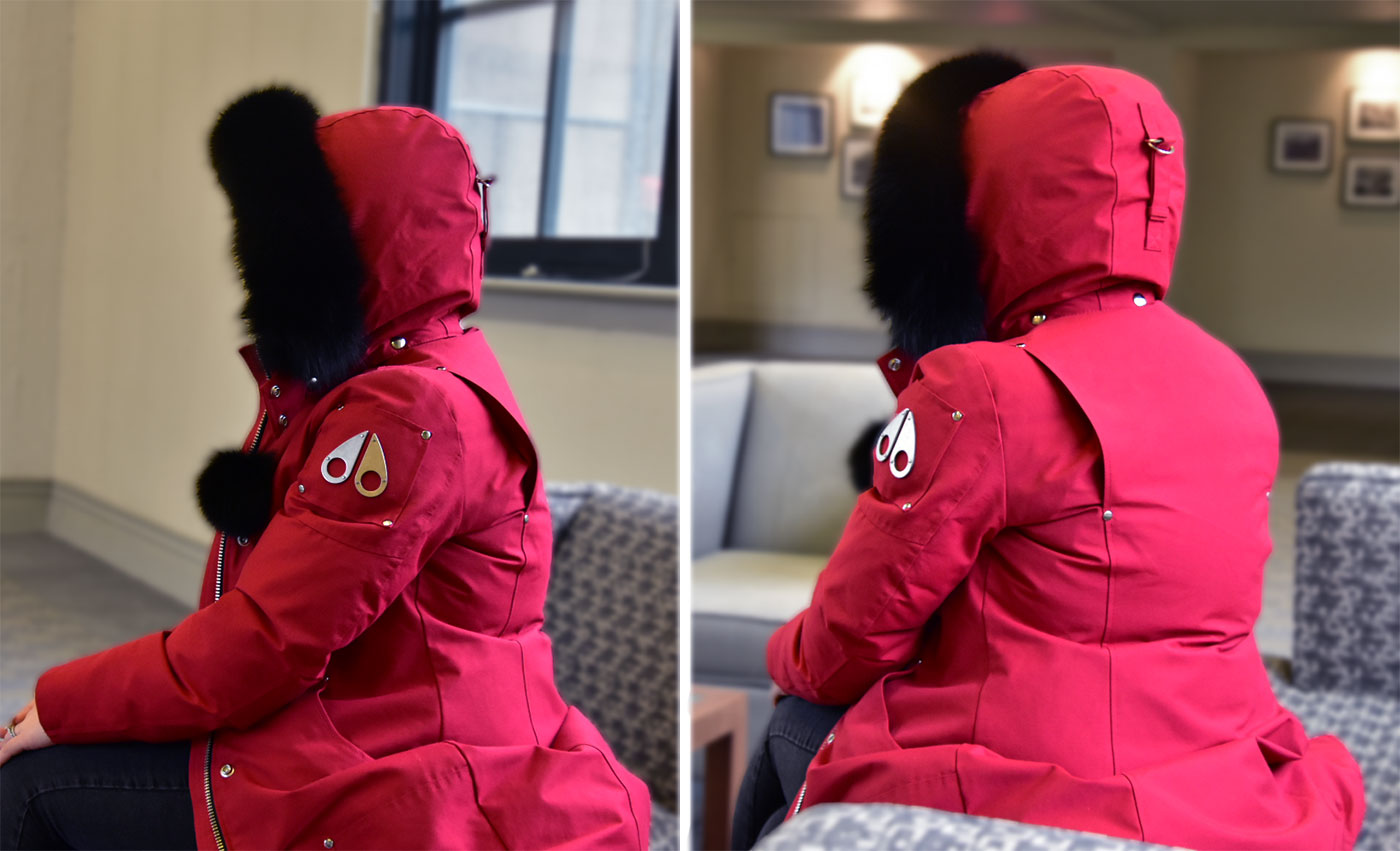 In addition to looking fabulous and keeping you warm the Stirling also comes equipped with features to appreciate. Most of which you'll have to see in person or experience first hand to appreciate. 
Form fitting
This matters a lot to women and young girls. The Stirling looks great and even though it's fitting, it doesn't feel restricting. 
Spacious hood
The fur lined hood is cavernous but fits comfortable thanks to adjustable straps on the back. 
Quality fox trim fur
Moose Knuckles didn't cheap out on the fur. You will get plenty of high quality fur with the Stirling. Some parka offers low-grade synthetic fur purely for aesthetics. The fur on the Stirling is genuine, feels incredibly soft to the touch, and doesn't shed like many other brands. 
Durable & Water resistant
The canvas material combined with double stitching are durable and made to last. It's also water resistant!
Quality zipper
The front zipper is heavy gauge YKK zippers and won't break on you anytime soon. 
Plenty of pockets
Girls will understand the excitement of having pockets in just about anything. Four pockets on the outside and two on the inside of the jacket. 
The Verdict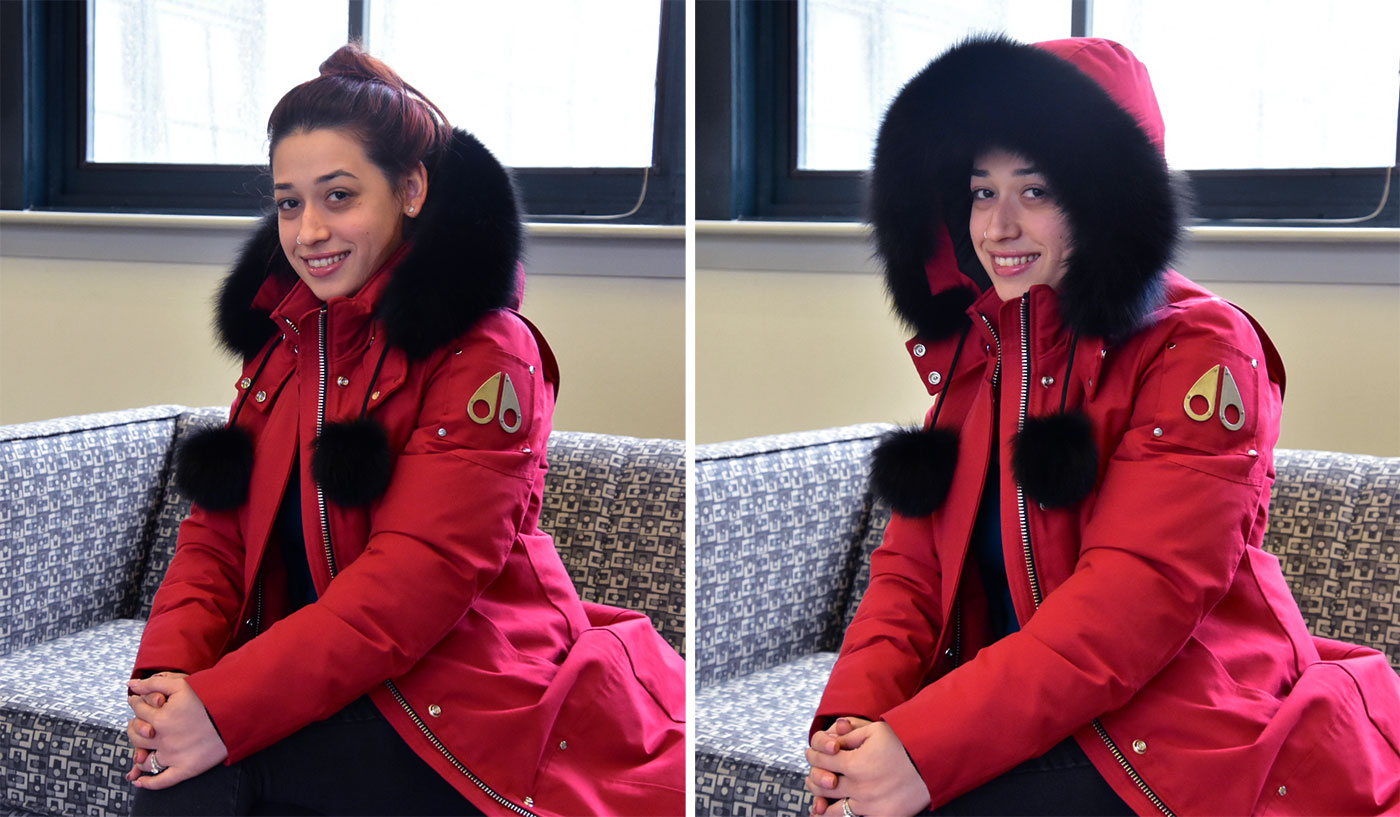 Many brands fail to understand what quality means in a jacket. Winters in Canada are harsh, it's windy, cold, and downright undesirable. Comfort and style is a rare combination when you're trying to make a parka that can withstand Canada winters. The Moose Knuckles Stirling parka is able to give you the swag look and still keep you toasty warm. Despite having plenty to love, we managed to find a few flaws. 
Pros
You look unquestionably rich
Fashionable
Attention to detail styling
Plenty of pockets
Warm. Sourced from Canadian-origin gray duck
Quality fox fur from Finland
Durable construction that will last
Value doesn't depreciate as much
Cons
Heavy when compared to similar parkas
Canvas material despite being durable, can feel rigid
Outside breast pockets are too small
If you're looking for something discreet and low-key, look elsewhere. Moose Knuckles never intended the Stirling to be subtle. Make no mistake, you will stand out. For those living in harsh, cold conditions, investing in a reliable winter outer garment is a must. We highly recommend the Moose Knuckles Stirling because it's incredibly well made, warm without the bulk, fashionable, and will likely be the last winter coat you'll ever buy.
At $950, it's certainly not cheap but you get more than what you pay for. Despite being the new kid on the block, Moose Knuckles' unique line of products rival Canada Goose and Montcler in terms of quality, value, and appeal. The next time you're out shopping for a winter coat, put Moose Knuckles near the top of your list.