10 Design Pickle Alternatives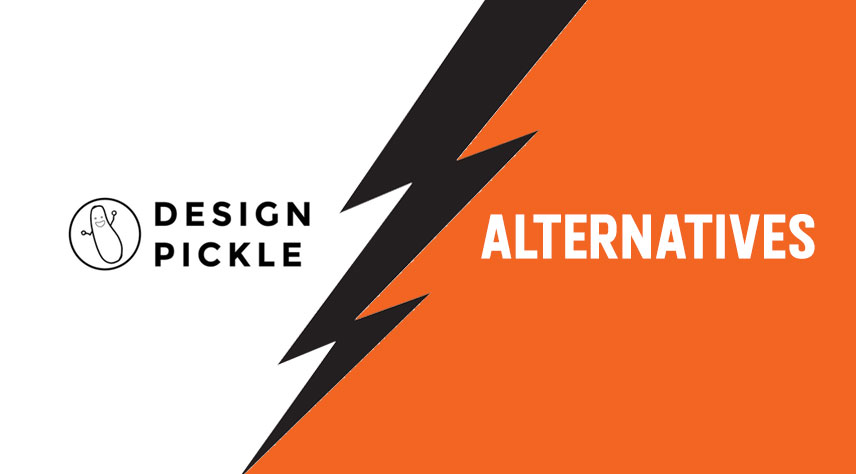 Looking for a Design Pickle alternative to try out? Unlimited graphic design subscription services have become a popular choice in recent years. The model is simple, you pay a flat monthly rate every month and get access to unlimited graphic design help. It's a great option for companies that have consistent design needs, but don't have the budget to pay for an in-house designer or the time to manage freelancers.
That being said, we went ahead and ranked some of the top unlimited graphic design companies in the industry. You can see the full list here.
If you're looking for a design pickle alternative, we put together a complete list of the top 15 companies to put your money on.
1. Penji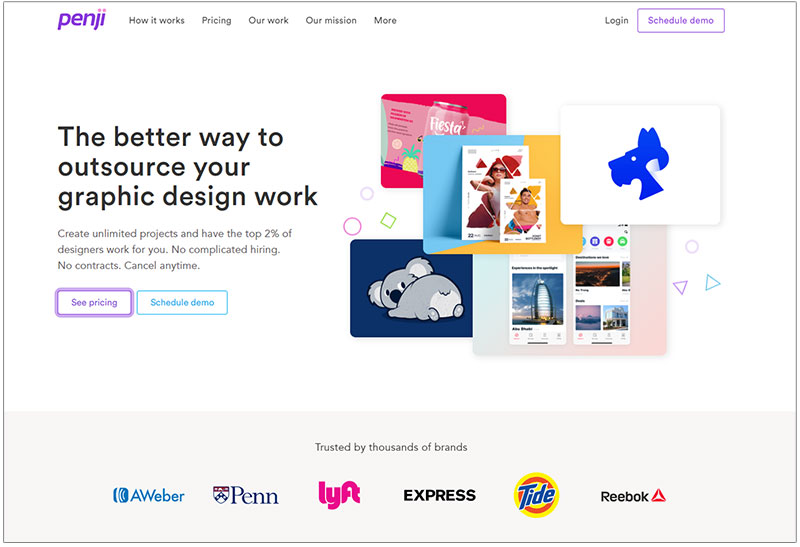 The first company on the list probably won't surprise most people. Penji is one of the biggest unlimited graphic design providers in the industry and has consistently received positive praise from the community. For a Design Pickle alternative, Penji offers a lot more for less. We signed up for both companies and did a complete breakdown and comparison of Design Pickle vs Penji. Check out the article to see how they both stack against each other.
Why we recommend: Great customer support. Highly skilled designers. Offers logo designs, illustrations, and UX/UI.
Price: $369 – $899/m
2. Design Doctor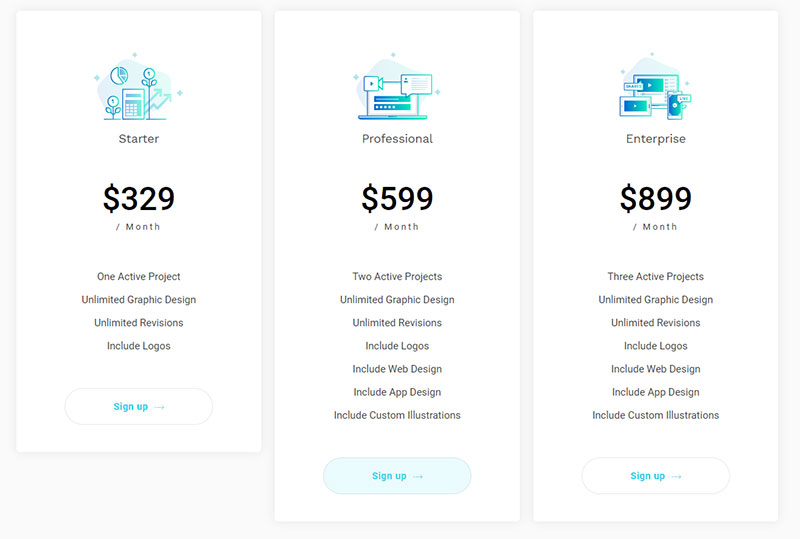 Another Design Pickle alternative that's been making waves is Design Doctor. The company offers the same perks and benefits as both Design Pickle and Penji, except it tends to have more competitive pricing.
Why we recommend: Competitive pricing. Skilled designers. The company offers a wide variety of design choices.
Price: $349 – $699/m
3. Lead Pixels
Leadpixel is a high-end competitor to Design Pickle. Their plans start higher than just about everyone on this list, however, they offer significantly better service given that their main workforce seems to be from the USA and Canada.
Why we recommend: Top level designers, however at a premium price.
Price: $1499 – $4999/m
4. Kapa99

Kapa99 is another Design Pickle alternative making the list largely due to their ability to consistently produce quality designs. One drawback of Kapa99 is that they're one of the few companies on this list that uses Trello in order to manage projects. If you're familiar with Trello, Asana, Jira, and other similar online project management software, then you'll be fine. If not, they may not be the best fit for you.
5. Manypixels

Manypixels is a newcomer in the unlimited graphic design space and also offers a similar service to Design Pickle at a comparable price. One interesting benefit is that the company can also design 2-3 second gif images. This can be useful if the animated gif is something you frequently need for your social media campaign.
6. Kimp

One of the more interestingly branded Design Pickle alternatives on the list is Kimp. Their mascot is a monkey. Kimp offers unlimited graphic design, however, their team model is interesting. They claim to offer a project manager and 3 designers to work with you. However, similar to Kapa99, Kimp also utilizes Trello for managing projects, which also means they share the same complexity if you're not familiar with the platform.
7. Dark Roast

Dark Roast is also a new name in the unlimited graphic design space from Canada. The company charges significantly more than most other companies on the list except for Lead Pixel. At $949 per month, it's an expensive subscription. Their portfolio looks great and Dark Roast features their own proprietary platform for you to submit and manage projects. One possible downside is where the designers are from. We couldn't find much information on this, however, at a premium price, it would be ideal if their staff are from either the USA or Canada.
8. Delesign

Delesign have been around since 2017 according to their website. The graphic design provider offers some of the best value for $399/m. For the same price as many others on the list, Delesign also offers 2D animation videos. We're not sure of the quality, length, or requirements, but this is still a great bonus to have. Unlike their competitors on this list, Delesign doesn't offer a higher-tier for their graphic design offering. Their highest tier is the $399 that includes graphic design AND 2D videos.
9. Limitless Design

Quite possibly the cheapest one on the list, but with one caveat. Limitless Design's base price is just $179/m, but you only get 4 graphic design requests per month instead of unlimited. This may be a great value if that's all you usually need anyway. Their truly unlimited design plan costs $299, which is the cheapest on the list.
10. Tucan Go

Founders of unlimited graphic design companies tend to favor bizarre names. We've seen Kimp, Unicorn, and now a Tucan. Whatever the reason is, the company touts its environmental impact and offers a wide selection of services in addition to graphic design.
Tucan Go also offers marketing, web development, photography & video, and even hosting. They are NOT all a part of one plan by the way. Each service has its own pricing structure and treated as independent memberships. So you'll need multiple subscriptions if you want more than just their unlimited graphic design offering.
Top 10 Dedicated Hosting Companies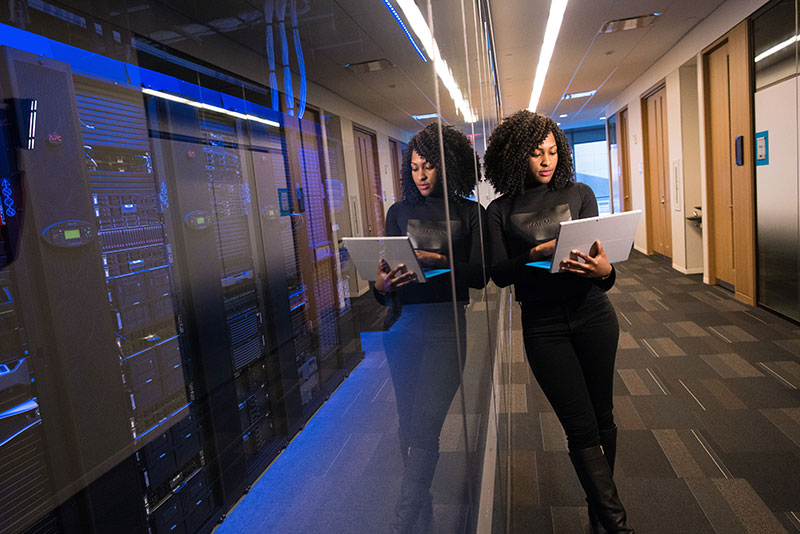 By January 2020, 1.74 billion websites are live on the internet. Imagine how many servers are running just to keep these websites up. As the number of websites grows, hosting sites adjust to the demand. Luckily, small businesses or entrepreneurs have different options in deciding hosting companies for their websites.
We've narrowed down the Top 10 Dedicated Hosting Companies on the internet based on their price, value, and customer support.
1. HostGator

One of the most popular hosting companies is HostGator. It's been in the hosting game since the early '00s and is one of the top choices by many small businesses, developers, and big brands. That makes them one of the Top 10 dedicated hosting companies on this list.
The HostGator dedicated server hosting starts at $119/mo for the Value Server with a four core and eight-thread CPU. The most expensive plan is $149, where you can get a 1TB SSD (Solid State Drive) and have a higher CPU capacity.
It offers the following features for its users:
Unlimited bandwidth
Customization between SSD and HDD (Hard Disk Drive)
cPanel and WHM (Web Host Manager)
DDOS protection
Three dedicated IPv4 IPs
Users can choose to have a managed or semi-managed solution as well.
Blog Beginner says that HostGator's dedicated server is best for those in the gaming business. Those with higher traffic can also benefit from the dedicated hosting server.
One of the cons of using HostGator is that there's only one location for the server, which may cause a slowed down response time when someone isn't accessing it from the US. HostGator receives mixed reviews about their support in general due to slow responses.
2. DreamHost

You can get a DreamHost Standard Server for $149/mo and 4GB ram as part of this plan. Pricing ranges from $149 to $379/mo.
Aside from that, you can get the following:
1TB HDD
100% uptime
Root access
DDOS protection
Unique IPv4 & IPv6 addresses
DreamHost only has a Linux OS, which developers may favor more. Even so, Is It WP says that DreamHost makes it easy for users to navigate and manage its built-in cPanel.
Website Builder Expert seems to lean towards HostGator or Bluehost for dedicated servers because the two websites provide more features than DreamHost.
3. A2 Hosting

For A2 Hosting, you have four options for Dedicated Server Hosting to choose from:
Unmanaged
Discount SSD
Managed Flex
Core Flex
An unmanaged server starts at $99.59, while their popular option, the Discount SSD Server starts at $129.30/mo.
Many users praise A2 Hosting for their service, but there have been reports of sudden account suspensions from those who have used the service.
4. Hostwinds

You can customize your Hostwinds dedicated hosting server based on your preferences. Their plans start at $75.00, and you can modify the following in your plan:
Server Drives
RAM
RAID
Operating System
Outbound Bandwidth
IP Addresses
That's a plus for developers because it allows for more flexibility. However, Blog Beginner finds that the dedicated server plans lack features.
5. Liquid Web

You have ten server options starting from $119/mo for a two-year plan on Liquid Web. You can also decide where you can choose the hosting server (For the US, it's in Michigan, Arizona, while in the EU, it's only in the Netherlands). Their most expensive hosting plan is $549.00.
Liquid Web recommends using the Intel Xeon 1230 server for high traffic and multiple websites. Customers can get the following features:
32 GB ram
Two 240 GB SSD
5 TB bandwidth
They've received mixed reviews from users saying they had issues contacting support and had downtime as well. However, most of the reviews from Host Advice suggests that A2 is a reliable and responsive host with great customer support.
6. GoDaddy

Aside from being a website builder, GoDaddy has been a hosting service since 1997. 
If you want to save up on a dedicated hosting service, the Economy plan is their most affordable for small businesses. Moving up from there, their dedicated server plan starts at $129.99/mo. For those with demanding hosting needs, Godaddy's $419.99/mo plan comes with a 256 GB ram and two 1 TB SSD. 
Other features included in the dedicated hosting server:
Bare metal server
RAID1
cPanel/WHM or Linux CentOS control panel
Hosting Advice says that GoDaddy is easy to use for beginners due to the speed and performance of their servers. They also have one of the best customer support in the industry.
7. GreenGeeks

Among the other dedicated hosting sites on this list, GreenGeeks prides itself as one of the eco-friendly options for hosting. They recommend going for a Standard Server that's $269/mo. Included in the plan are :
4GB memory,
2x 500 GB SATA Hard Drive
10,000 GB transfer
Their most expensive server plan (Pro Server) is at $439.
Customer service gets the most praise from their Dedicated Server users. Others that use GreenGeeks raved that they offer great value for what you're paying. However, similar to Liquid Web, server locations are limited. Web Hosting Secret Revealed mentioned there was a set-up fee that some hosting sites don't have.
8. InMotion

You have only two options for InMotion. The Bare Metal Dedicated Server starts at $75.69/mo, making it one of the most affordable options on this list. However, InMotion suggests that it's for administrators and developers. For small business owners, you can purchase the Managed Dedicated Server for $115.69/mo.
InMotion recommends the Advanced plan priced at $176.59/mo. For those with more to spare, you can opt for the CC-2000 server priced at $529.49/mo.
Benefits of Inmotion's Dedicated plans:
Data transfer
Free IPs
Choice of data transfer (not available for the Essential Plan)
Support earns much praise from Inmotion users who left reviews in Host Advice. According to one customer, downtime is rare and that many software applications are available for the price. However, users find that InMotion features are lacking and that there's no Windows support.
9. Ionos

Ionos has eight plan offerings for its users. The recommended plan for customers for the SSD plan is the XL-32 SSD priced at $110/mo for three months. Meanwhile, for the HDD plan, they recommend the XL-32 SSD priced at $90/mo for three months as well.
For those plans, you'll get:
Unlimited traffic
Free domain
RAID 1
If you're opting for a cheaper plan, you can go for their A8i SSD or A8i HDD, the SSD is at $45/mo for six months, while the HDD is at $40/mo for six months. Reviewers and users alike like the pricing, and it's good value. That's why it's one of the top 10 dedicated hosting companies.
According to Tech Radar, even during testing, the server response is also performing well. However, they noted that it's configurations aren't up to par with other hosting companies. Some customers find that its interface isn't user-friendly too.
10. AccuWeb Hosting

AccuWeb Hosting has different offerings depending on the type of server you need and your region. The abundance of configurations is perfect for anyone looking to customize their hosting needs.
Accuweb offers the following options:
Classic
Advanced
Infrastructure
Storage
High-Availability
Game
For the US servers, the most affordable is the USA-Vint Hill plan, which starts at $90/mo. They do a breakdown of prices once you click on the order now button and see that the plan is priced at $150/mo. The price range for the classic USA servers is $105/mo to $150/mo, depending on your configuration.
Their most expensive plan for the USA servers is the Storage-74 server priced at $1120/mo.
According to PCMag, for their $360 plan, you can get 250 email accounts and have a Linux OS. Since there's also different pricing, many find that the hosting website is affordable. However, some customers noted that tech support could do a better job.

5-Minute Read: Everything You Need To Know About Coronavirus (Covid-19)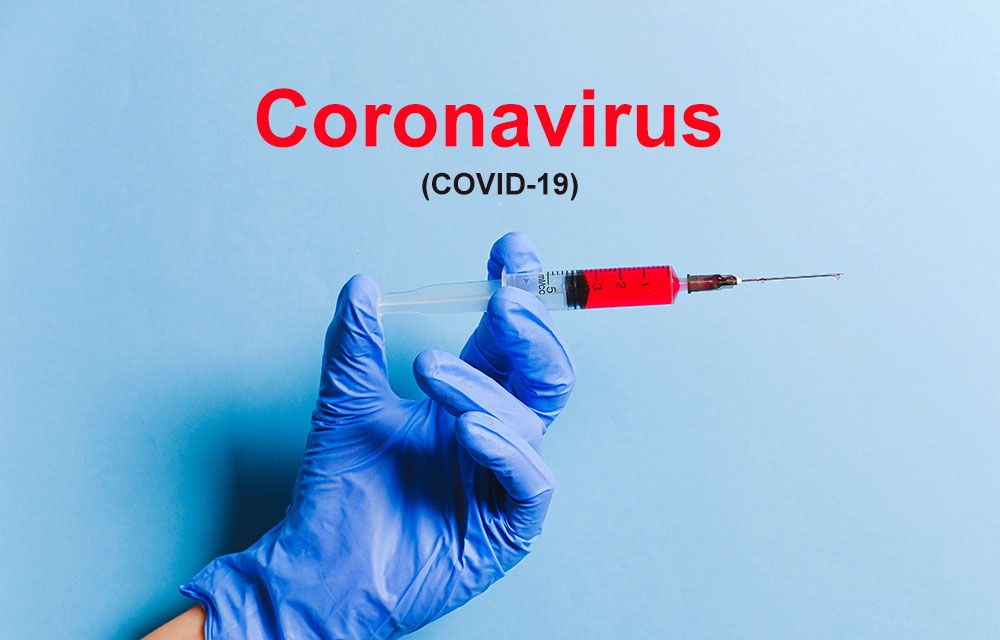 There's been a lot of panic in the US ever since news of the coronavirus broke out. Since then, there's been mass hysteria that's been further perpetuated by the media. I've been keeping tabs on the news and unfortunately the majority of news outlets aren't fact-checking their statistics, death-tolls, and facts.
Therefore, I decided to put together a 5-minute quick read to give you all the verified facts you need about the Coronavirus, so you're not out there panicking like everyone else. Share this with everyone you know, and help spread FACTS instead of hysteria. All facts in this article are sourced from legitimate sources such as the Center Of Disease Control, World Health Organization, and science journals.
I'll also keep this as updated as possible. Last updated: 8/3/20.
What IS the Coronavirus?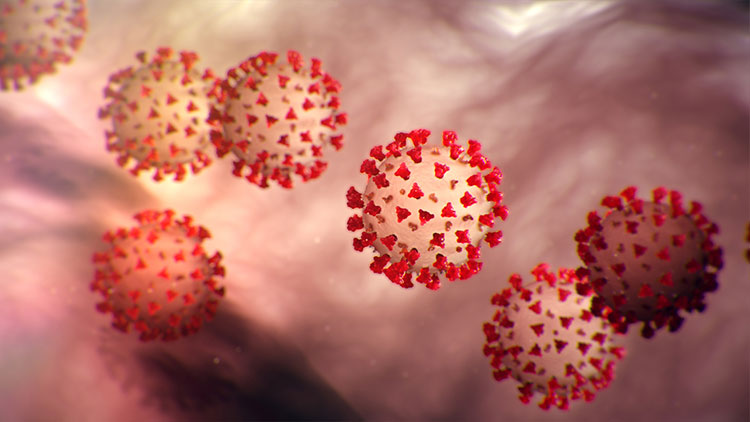 For those who think that coronavirus is some sort of "new" virus, you couldn't be further from the truth. The term coronavirus simply refers to the type and general shape of the virus. The virus is round and appears to have a "crown" when viewed under a microscope, hence it's named "corona" (Latin for crown) virus.
Coronavirus' real name
The one that's scaring the living crap out of most us right now has several names, Novel Coronavirus, SARS-CoV-2, and COVID-19. If you see any of these names on the news, they're all talking about the same virus.
Coronavirus comes from animals
Coronaviruses weren't supposed to infect humans. The virus infects animals and because of our contact with livestock, a spillover can take place. A Spillover is when a virus that's NOT meant to infect humans, actually infect humans. It's extraordinarily rare and considered an anomaly. Humans get viruses from animals all the time, but the viruses can't bind or reproduce their human host, and in 99.99% of cases nothing happens.
In the rare event that the virus can successfully reproduce and infect a human host, we have a problem. And usually a MAJOR problem.
Are Asians More Likely To Get/Spread COVID-19?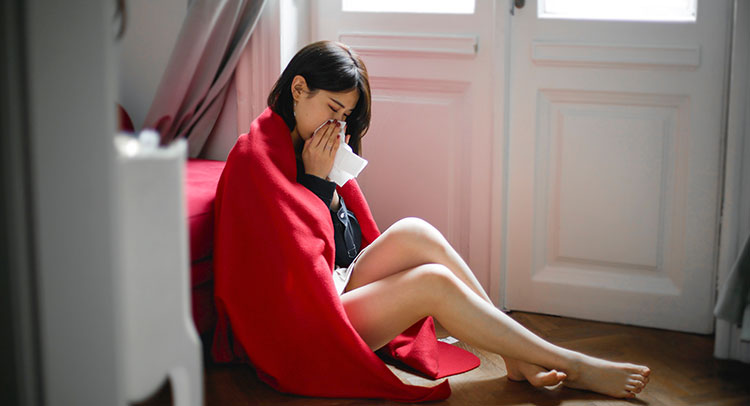 Anyone can contract COVID-19. Any misinformation about Asians and Chinese being more susceptible because of genetic markers is purely xenophobia and utter nonsense.
If you see any posts like these on social media, do the following:
Call them out on their bs.
Recite facts from the CDC or WHO
Don't let these idiots spread misinformation and fear among your community.
How It Affects Children
In China, more than 44,000 confirmed cases of COVID-19 were children. And 416 cases (less than 1%) were children younger than nine. Zero cases of fatalities in children reported thus far.
How it affects children
Coughing
Nasal congestion
Runny nose
Diarrhea
Headache
Less than 50% have a fever
Symptoms tend to be more subdued in children than in adults. This is likely because children tend to have healthier lungs than adults. Children who were diagnosed with COVID-19 recovered quickly within 1-2 weeks and sustained no permanent lung damage.
How It Affects Adults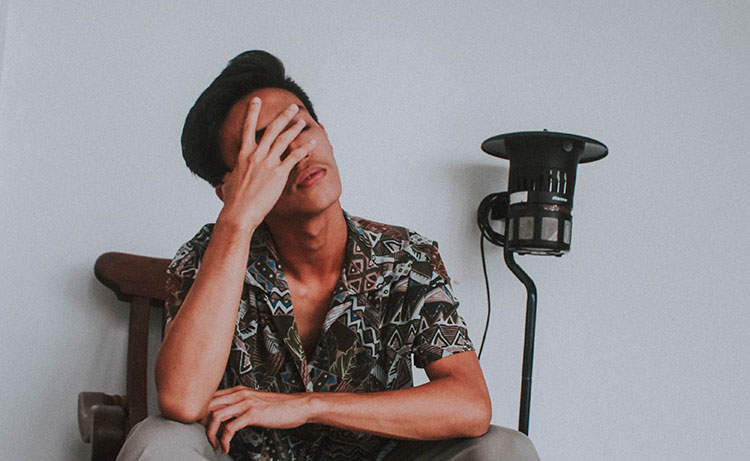 Adults will get worse symptoms than children, but nothing fatal. If you're a healthy adult who's survived the common cold and the flu each year, you'll likely be perfectly fine. Prepare for the following symptoms:
Fever
Coughing
Shortness of breath
How It Affects The Sick And Elderly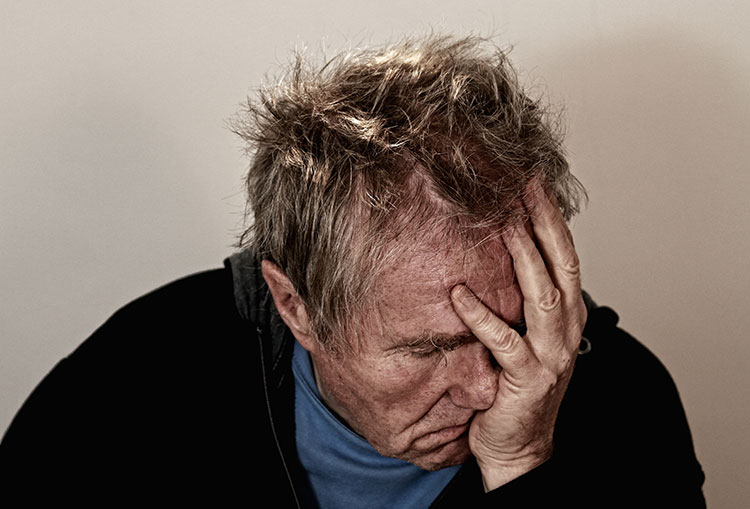 Elderly and anyone with heart disease, diabetes, or any lung disease, are more likely to experience more severe and sometimes fatal symptoms of the COVID-19.
Pneumonia
Kidney failure
Death
Most reported deaths have been from those with the conditions above and the elderly.
Proper Way To Protect Yourself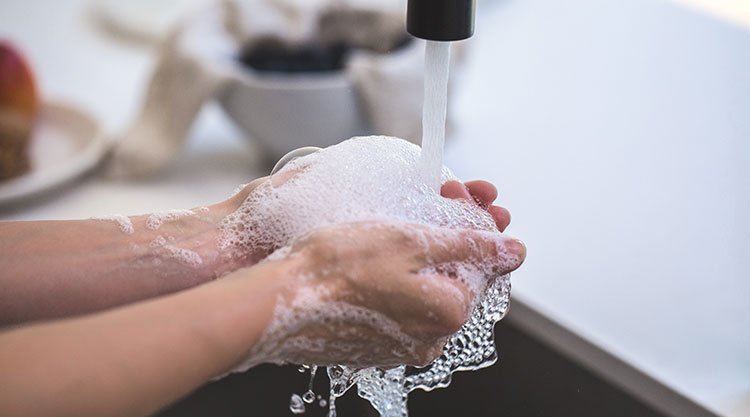 Stop wearing facemasks and start washing your hands. Facemasks simply don't work. The virus spreads via droplets which can leave any surface it makes contact with contagious for up to 2 weeks. Facemasks won't protect you. Hand sanitizers, soap, and water will.
Tell your loved ones to wash their hands too and that should greatly reduce their likely hood of contracting the virus.
Other Types Of Coronaviruses
This isn't the first time. Far from it. Below are other strains of the coronavirus that you may be familiar with, but didn't recognize it as "corona".
SARS (Severe Acute Respiratory Syndrome)
It started in 2002 in China also from contact with animals. Infected 26 countries. More than 8000 reported cases and 774 known deaths. Luckily it was contained in 2003. )
MERS (Middle East Respiratory Syndrome)
Coronavirus named MERS-CoV originated in Saudi Arabia in 2012 from contacts with camels. Later research found that MERS-CoV originated from bats. 2494 laboratory-confirmed cases with 858 known deaths so far bringing death rate to 37.1%.
DO NOT Trust Statistics – Yet
Any published numbers you see online, are likely wrong. None of it is even close to the truth or remotely accurate. Here's why:
Most cases aren't reported: It's only been known to be life-threatening for the already sick and elderly. Most people simply aren't rushing to the ER when they get a fever or start coughing.
Not enough tests: Last week federal government promised to ship 1.5 million test kits, however, it's unclear how many actually were sent. Some sources claim 1.1 million, others claim only 700K. What is known, is that there aren't enough kits being made or distributed nationwide.
News outlet will claim the spread of the coronavirus has "exploded" or is "getting out of control". It's a virus, and this is what actually happens in ANY viral pandemic. It's a virus that's airborne and naturally, the number of people it actually infects is always significantly higher than reported cases. This doesn't mean the coronavirus has gone out of control, not at all. It's simply behaving predictably – infecting exponentially more people than we can monitor.
7 Strategies Serial Entrepreneurs Use To Find Investors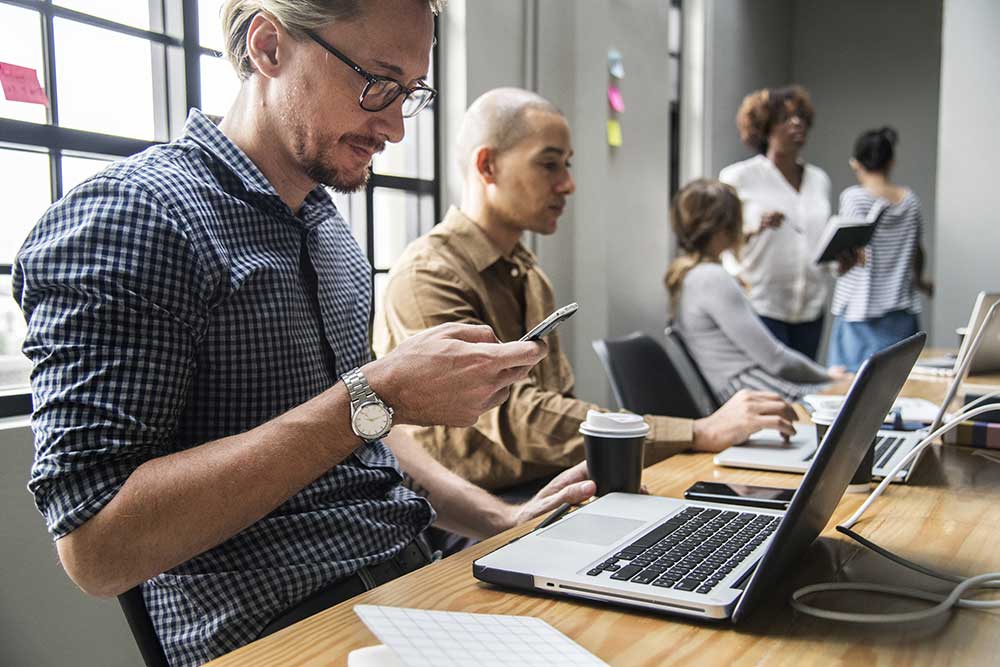 You have a fantastic idea that could change the world, disrupt an industry, or impact millions (possibly billions) of people. You know exactly what you're doing, how you're going to do it, and a great team supporting your vision. But you lack the most important resources of all – money. The idea might be great, but you know darn well it's dead in the water without substantial seed capital supporting it. So now it's back in the trenches to find investors to back your ideas. Luckily there are proven strategies that's worked for millions of entrepreneurs and successful startups that you can adopt.
Through Your Immediate Network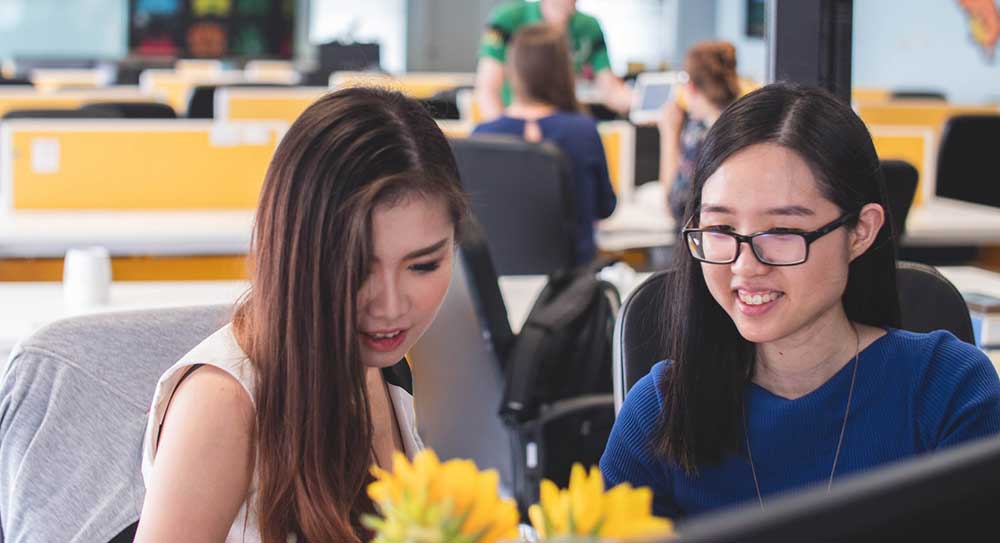 This might be obvious, but you need to start with your immediate network and ask if anyone is already an investor. You never know if someone is actually an accredited investor. An investor doesn't have to be walking around in suits and be publicly a part of any investor network. It could be a close friend who believes in your idea and is willing to put money down to invest in you. Before you go and seek investors outside your network, check with your own network.
Look Them Up Online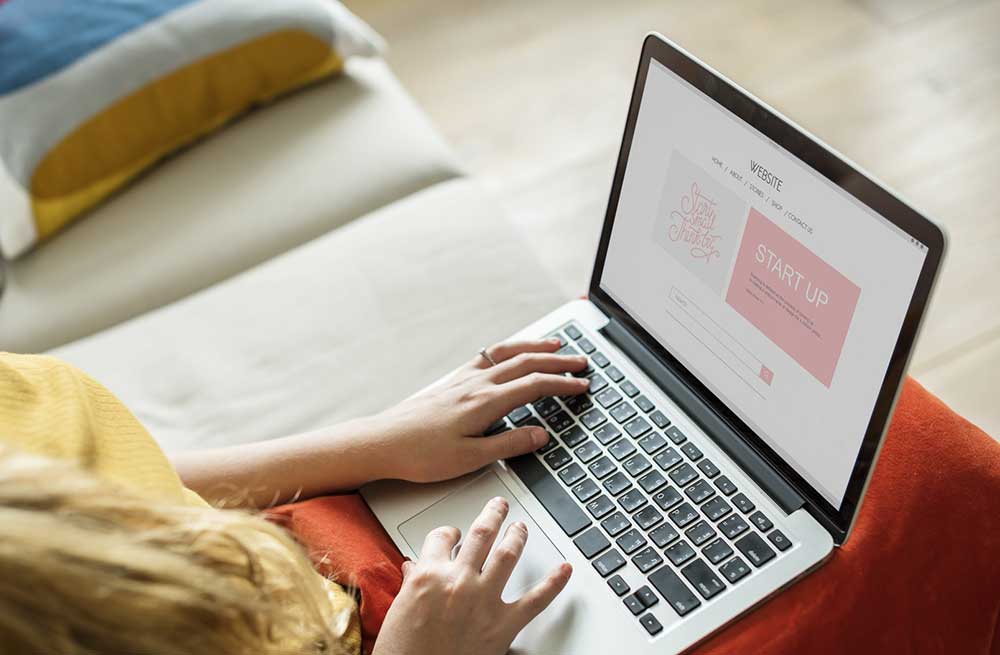 Finding investors probably isn't as hard as you might think. Most angel investor networks and VC firms make themselves very known and you can often do a quick Google search to find a handful of angel networks and VC's in the area. They'll often have a website or at least a Linkedin page. From there, it's up to your hustling skills to reach out and schedule a meeting.
At Investor-specific Events
Look on Event Bright, Net Mixer, or other event-curated websites for upcoming conferences or events that are catered to Investors specifically. You'll increase your chances of shaking hands with investors in person. Meeting them in person first can sometimes be better than cold emailing them. At these events, you'll have the opportunity to meet them, get to know them, share a joke or two, and then ask for their card to follow up later. But do be mindful of their time and of the event's goals. You're likely not the only ones trying to get in front of them and there may be other startups there constantly trying to pitch to them. Meeting them is great, but don't look desperate and try to pitch to every investor you come into contact with.
Angel Investor Networks
An Angel investor network will have a pool of angel investors who put their money into an organization and that organization find startups like you to invest in, on behalf of the investors in their network. Angel investor networks are very common and they host meetings regularly to put startups in front of a group to pitch. Most of them will have some sort of minimal fee to pitch, just to ensure that you're serious. These groups are also easily found online and very receptive to your reaching out.
Be Friends With Investors Who Can't Invest In You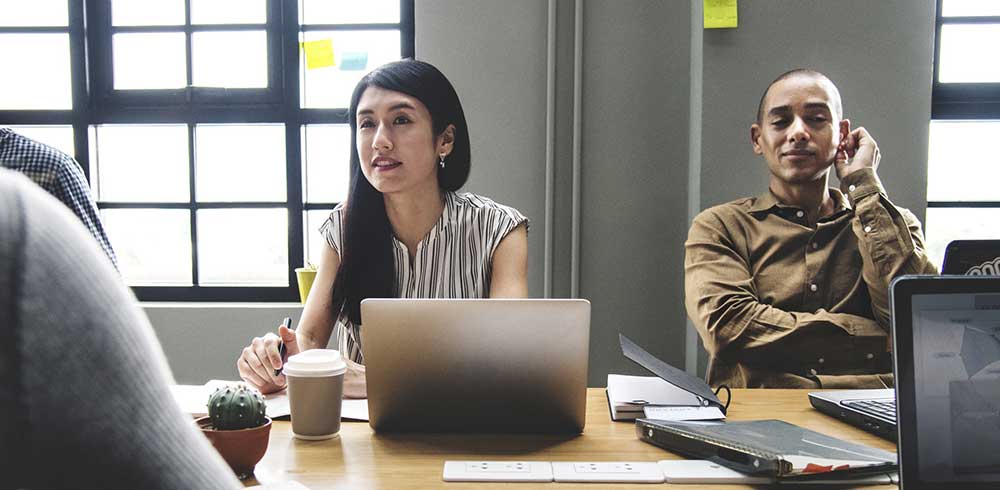 Investors will typically have a specific industry or niche that they focus on because they're more knowledgeable in that subject. Not every investor will even entertain your idea, and that's ok. Make it a point to be friends with a lot of investors just for the sake of friendship and ask for advice instead. They may not be able to invest in you directly, but they have plenty of friends in their network who can. And being investors, they can also help prepare you so you have the highest possible chance of success when you pitch to prospective investors.
Join An Accelerator
Accelerators can be found in many large cities and they're a great way to literally accelerate your timeline, get things moving, and meet potential investors. Typically an accelerator program may last anywhere from 3 – 6 months. And at the very end, there's usually an organized pitch event to get your startups in front of investors in that city. Investors attending these events are much more likely to invest in you because they know that you're likely a much more high-quality startup because you graduated from an accelerator program they trust. And there's probably already been vetting done, which saves them a bit of time on due diligence.
Join Your Local Startup Community
If you live in a big city or have access to get to one, there's likely already a big startup scene there. There's plenty of organizations, programs, events going on all the time. Be sure to do your research and be a part of the community. Attend events, volunteer, and take advantage of resources these organizations and communities offer. The more exposure you have with these communities, the more friends you'll make. And eventually, you'll get a lot of exposure and support from the community. This is a long term strategy, and probably not something you can expect immediate results from.