History of NBA: The Success Behind the Big League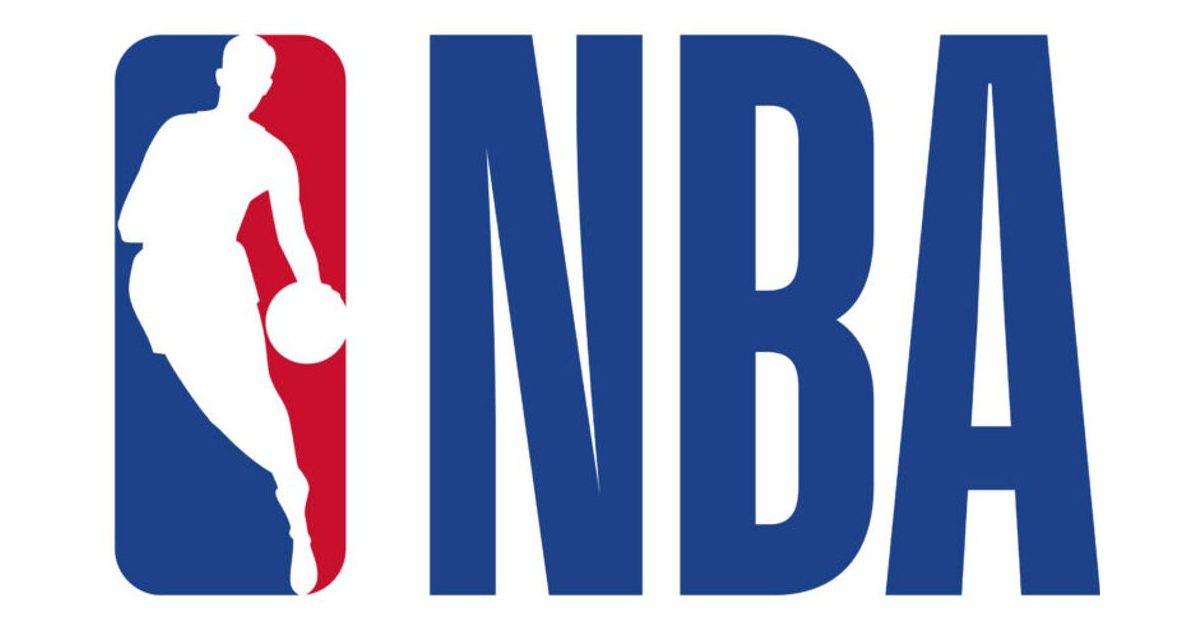 The NBA (National Basketball Association) is a household name worldwide. Everyone recognizes the logo, the commercials, and the basketball teams. That's because this big league established itself in 1946 and has grown into this lucrative and prosperous business that every basketball fanatic loves. But how did the NBA claim this global success? Learn about the history of NBA here.
History of NBA: How it Started
Deemed the most significant professional sports league in the U.S. and Canada, the NBA is a favorite basketball league among most men worldwide. It's a professional basketball league in North America and has 29 teams in the United States, with only one team in Canada. Overall, the NBA has 30 of the best basketball teams with the best talents in the world.
The NBA was founded on June 6, 1946, in New York City, with Maurice Podoloff as its first president and commissioner. Its original name was BAA, which means Basketball Association of America. It then merged with its competitor, which is another basketball league called National Basketball League (NBL). And this is when the league changed its name to National Basketball Association (NBA).
The NBA's basketball season is from October to April, with playoffs extending into June, with each team playing 82 games. And as of 2020, NBA players are the highest-paid athletes based on average annual salary yearly.
These are the 30 NBA teams:
Atlanta Hawks
Boston Celtics
Brooklyn Nets
Charlotte Hornets
Chicago Bulls
Cleveland Cavaliers
Dallas Mavericks
Denver Nuggets
Detroit Pistons
Golden State Warriors
Houston Rockets
Indiana Pacers
Los Angeles Clippers
Los Angeles Lakers
Memphis Grizzlies
Miami Heat
Milwaukee Bucks
Minnesota Timberwolves
New Orleans Pelicans
New York Knicks
Oklahoma City Thunder
Orlando Magic
Philadelphia 76ers
Phoenix Suns
Portland Trail Blazers
Sacramento Kings
San Antonio Spurs
Toronto Raptors
Utah Jazz
Washington Wizards
The Reason for NBA's Success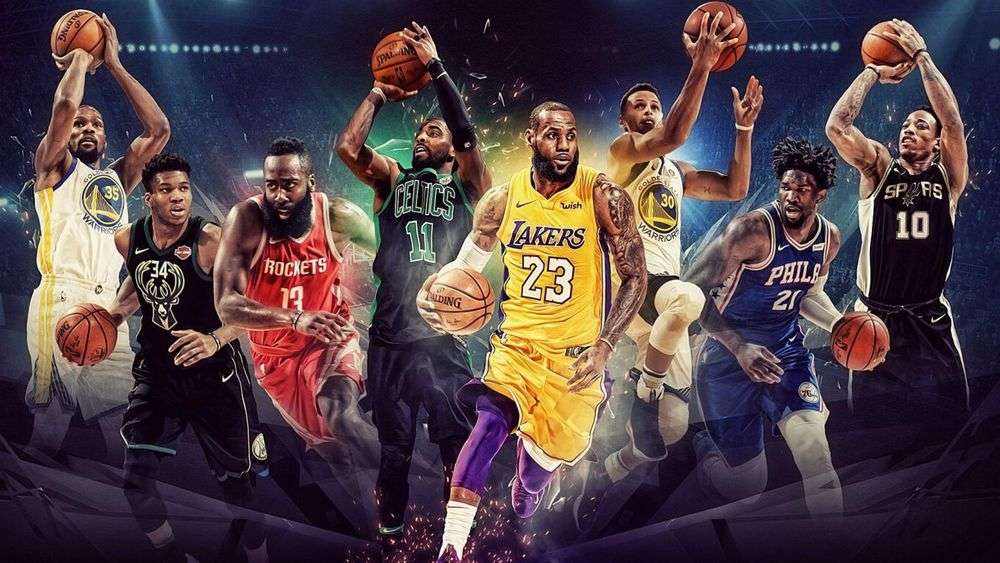 NBA is the most successful sports league globally, amassing billions in revenue. And this is due to how innovative this professional basketball league is. For decades, it had to catch up to its competing sports leagues such as football and baseball.
Moreover, the NBA is also the first league to transform its all-star game into a three-day weekend packed with fun events with impressive turnouts. The NBA is also responsible for turning NBA players into global stars due to worldwide broadcasting. The NBA dominated the other top sports league in America, the Major League Baseball.
Since it's not a public company, the league doesn't disclose detailed public financial reports. But one Forbes report that shows valuations of all 30 NBA teams, the league's revenue in the 2018 to 2019 season reached around $8.6 billion.
Each one of the teams is valued at $1 billion, and one team on average is worth $2.2 billion. This is about 14 percent higher than the former 2017 to 2018 season.
It's no surprise why NBA players are the best-paid athletes in the world. Plus, it certainly also doesn't shock everyone why the NBA's revenue could reach up to billions. And that's because the league amasses its revenue from several streams.
Revenue from TV
While many would like to see the action live on a court, many people also prefer to watch games on TV. And this is why NBA's television revenue is a major part of its success. The league has garnered several television contracts that continue to increase over the years.
During the 2016 to 2017 season, ESPN and TNT had to re-up their contracts to approximately $24 billion. It was a nine-year deal that earned the NBA around $2.6 billion per year.
The NBA also had to ramp up TV advertisements, which is also one of the reasons why the league gained popularity over time.
Revenue from merch
Another significant contributor to NBA's revenue is merchandise, which accounts for around $1 billion annually. During the 2017 to 2018 season, the teams wore advertisements on their jerseys for the first time in the history of NBA. This is called the Jersey Patch revenue, which lets teams take home $9.3 million annually.
Another revenue from merch is sponsorships. The NBA also gets sponsorship from major brands like Nike and Adidas, with contracts amounting to billions.
Revenue from tickets
The ticket sales aren't the NBA's primary source of revenue. However, it still stacks up to incredible sales every season. For instance, tickets are sold at around $70 each. Multiply that by 15,000 to 20,000 attendees. You do the math.
Worst draft in the history of NBA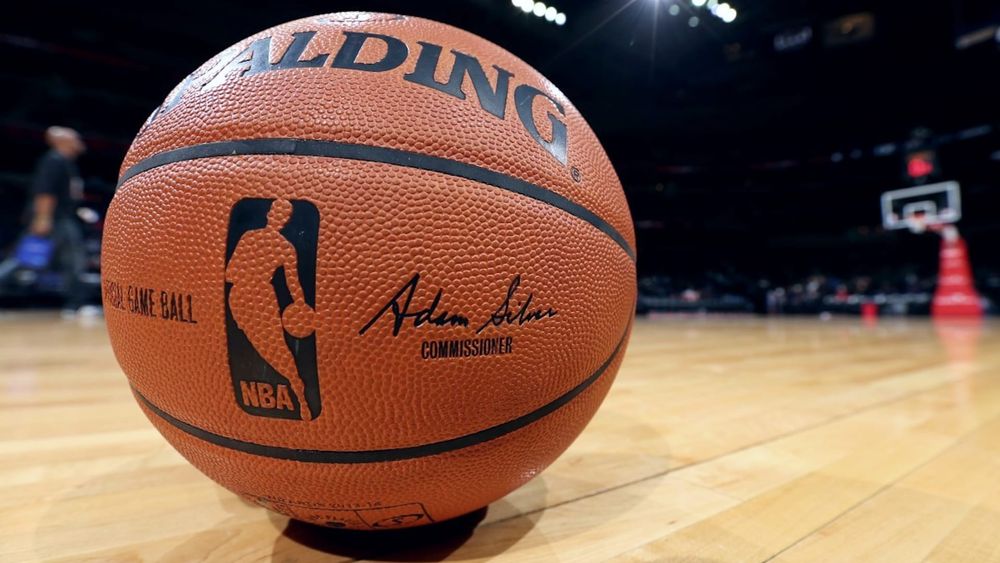 According to experts, the worst draft in the history of the NBA was the 2000 NBA draft on June 28, 2000. It was the only draft wherein a college senior was considered the top overall selection.
The only top pic was Kenyon Martin, first-rounder Jamaal Magloire, and second-rounder Michael Redd.
Most high-performing teams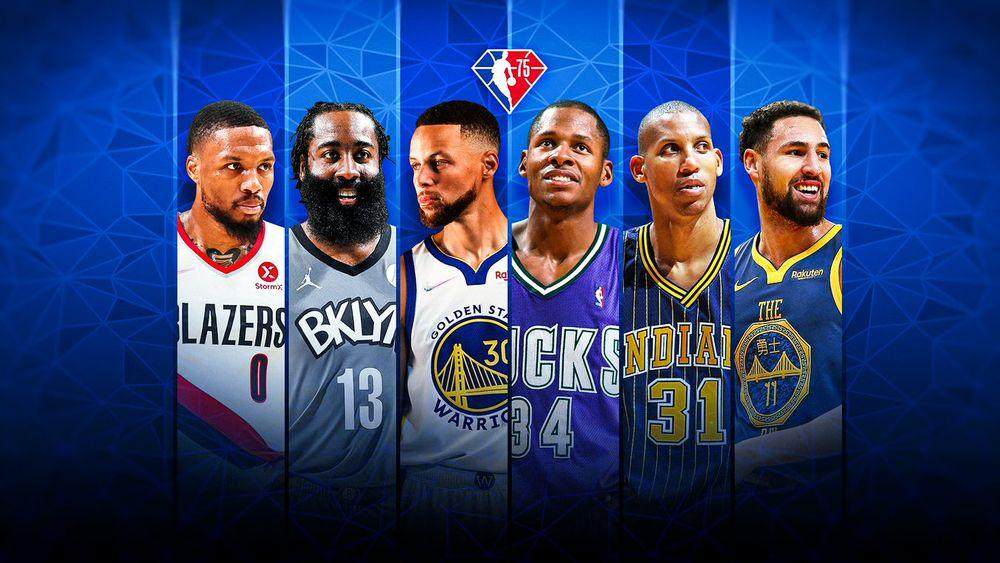 The top NBA players have been gaining stardom globally, with fanatics giving their full support in every game. These NBA legends list continues to grow, with names in each new generation.
Some of the best players in NBA history are:
Micheal Jordan
Bill Russell
Kareem Abdul-Jabbar
WIlt Chamberlain
Magic Johnson
Larry Bird
Oscar Robertson
John Havlicek
Rick Barry
John Stockton
Karl Malone
Elgin Baylor
David Robinson
Julius Erving
Charles Barkley
Tim Duncan
Kobe Bryant
Kevin Garnett
Shaquille O'Neal
Steve Nash
Dirk Nowitzki
Allen Iverson and more!
It's hard to establish who the best-performing teams are in the NBA. But the Boston Celtics have the most wins in the history of the NBA, with 3,513. The San Antonio Spurs carry the highest win-loss percentage, which is 2,261 to 1,442. Meanwhile, the Minnesota Timberwolves show the lowest win-loss percentage at 1,049 to 1,581. If you want to know the NBA team standings, check the official page.
Conclusion
The sports league juggernaut isn't slowing down anytime soon. As long as basketball fans are still raving about their favorite teams and players, it's no surprise this basketball league will enjoy revenue increases in the coming years.
For other stories, read more here at Owner's Mag!
FN Meka, the world's first AI rapper, gets booted out by record label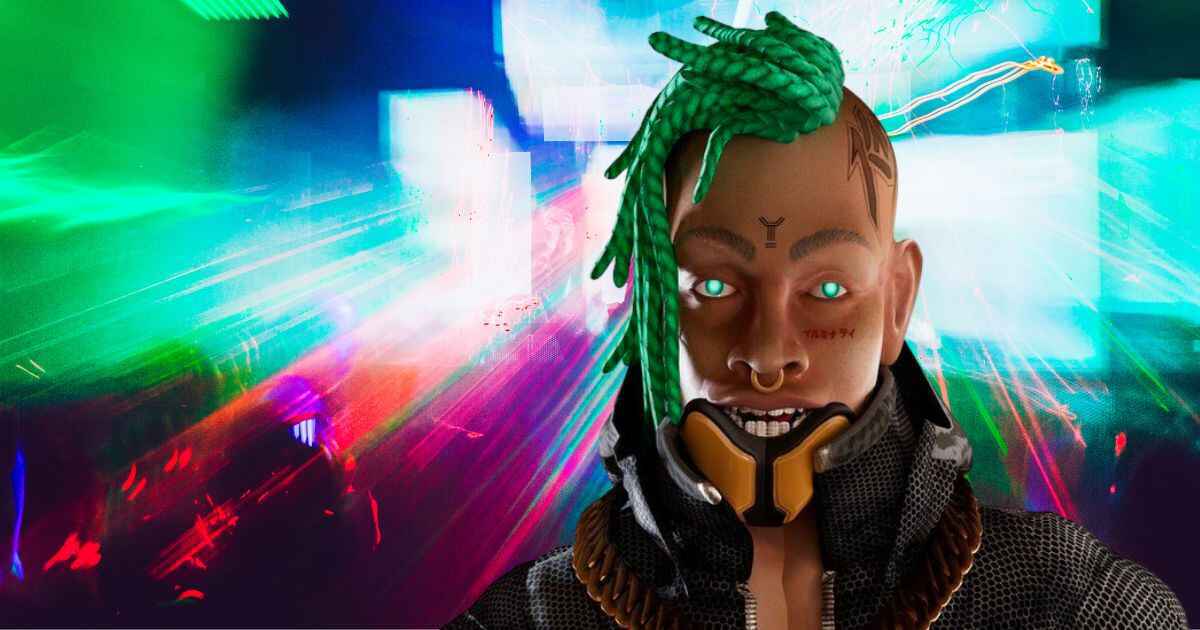 It's not unusual for companies to use artificial intelligence (AI) to create artist personas. In the 2022 VMAs, Eminem and Snoop Dogg performed in the metaverse with their digital alter egos. And AI rappers are no different. In April 2019, FN Meka debuted as the world's first AI-powered rapper. 
Soon enough, he gained a huge following on Tiktok for his Hypebeast aesthetic and larger-than-life personality. In 2021, his Tiktok ballooned to 10 million followers. His popularity prompted Capital Records to sign him on August 14 this year. But, internet users began pulling up records of his questionable online behavior. Ten days later, his label booted him out.
Here's how it happened.
Apparently, AI rappers exist.
FN Meka's concept isn't a true original. In fact, when it comes to virtual rap avatars, you'd probably think of British rap group Gorillaz first.
Brandon Le created the AI rapper avatar to sell non-fungible tokens. However, executive Anthony Martini led the avatar to new heights. Martini signed the rapper to Factory New, a record label he made for virtual artists.
His first single, "Florida Water," features Gunna and Cody "Cix" Conrod, a Fortnite player. On the day FN Meka signed the deal, the single was released.
The rapper is the first artist to sign in Factory New.
The downfall
A few days after his new record deal, Industry Blackout, an online activist group, called out FN Meka over his questionable actions.
For one, the AI rapper had used the N-word in several of his songs, including his first single. He also mocked police brutality and posted a picture of himself being beaten up by the police.
Plus, FN Meka was criticized for racially stereotyping Black people because of his appearance and aesthetic. Furthermore, rumors began circulating that no actual Black people were involved in his creation in the first place.
Other news outlets also criticized the AI rapper for collaborating with Gunna, who is in jail for racketeering.
The record company has since dropped him. In a statement, the record label offered "their deepest apologies to the Black community." Because of FN Meka's actions, the label has cut ties with him "effective immediately."
More and more problems
It doesn't end there.
Kyle the Hooligan has come forward as the voice behind FN Meka. And the rapper has dropped new information on the issue. He alleges that the company did not pay him for the first three songs he made for the AI rapper. He also claims to have been ghosted by the creators at around 2021, when FN Meka just started gaining traction.
Of course, this comes as a surprise. Factory New claims that the AI writes the song while the humans only perform it.
Kyle doesn't know who currently voices FN Meka, and he hasn't probed it. What we know for sure, though, is that the rapper is based on other trendy rappers like Ice Narco, Lil Pump, and 6ix9ine.
On August 28, Kyle the Hooligan announced that he would file a lawsuit against Brandon Le and Factory New.
There's a sort of irony in FN Meka. The AI rapper, voiced by a Black artist, is the product of white creators. And some activists and critics even call the AI rapper a new form of blackface. Here, critics argue that anyone can use and adopt Blackness without being Black. Today, a majority of FN Meka's music and videos have been deleted from TikTok. Martini has also walked away from Factory New and FN Meka, leaving the rapper's fate hanging in the air.
How Diddy Turned a Nothing Vodka Into a Success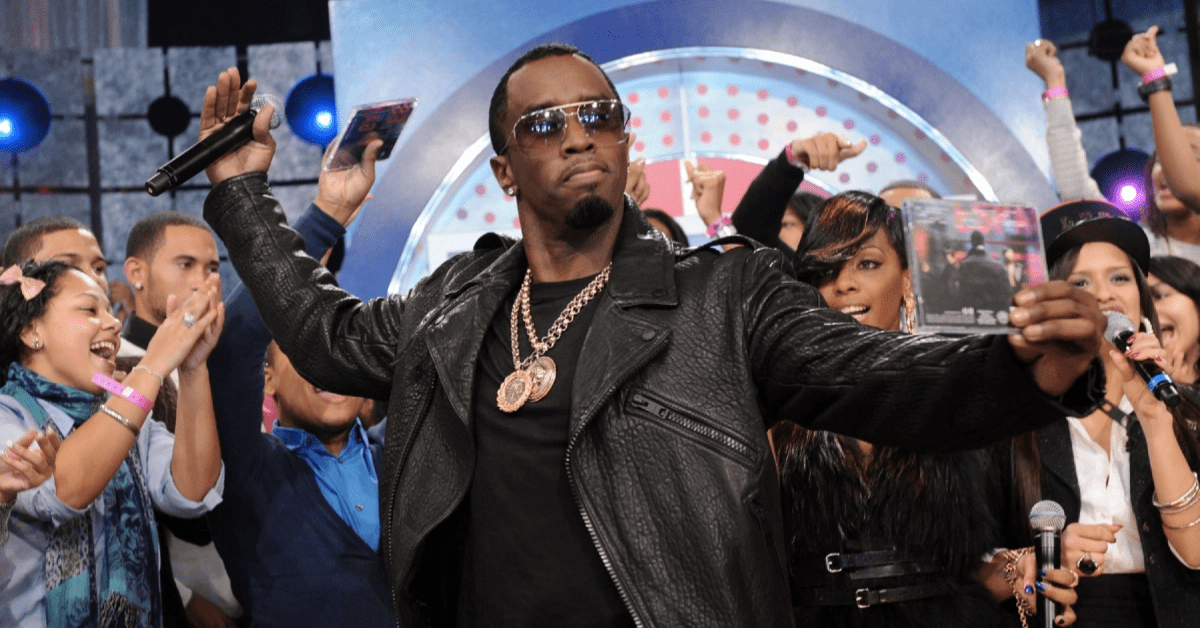 You remember the early 2000s, right? All about the flip phones, rented tapes from Blockbuster, those low-rise jeans I could never pull off, and of course, a music revolution. 
Pretty much every decade had its unique flavor of popular music. But from 2000 to 2010, while garage rock was making a comeback, we also saw the uprise in amazing hip-hop tracks. One of the big artists from that era was Sean Combs. Better known as  P. Diddy, Puff Daddy, Love, or whatever you wanna call him. 
Diddy; you've probably heard of him. He's responsible for the hit tracks such as Bad Boys for Life, I'll Be Missing You, and I Need A Girl (Parts 1 and 2). He's also known for being the face of a well-known vodka company.  Although Ciroc is one of the most coveted beverage brands, things weren't always so easy for them.   You might be surprised to learn that Diddy is the sole reason you know the name in the first place.
About Ciroc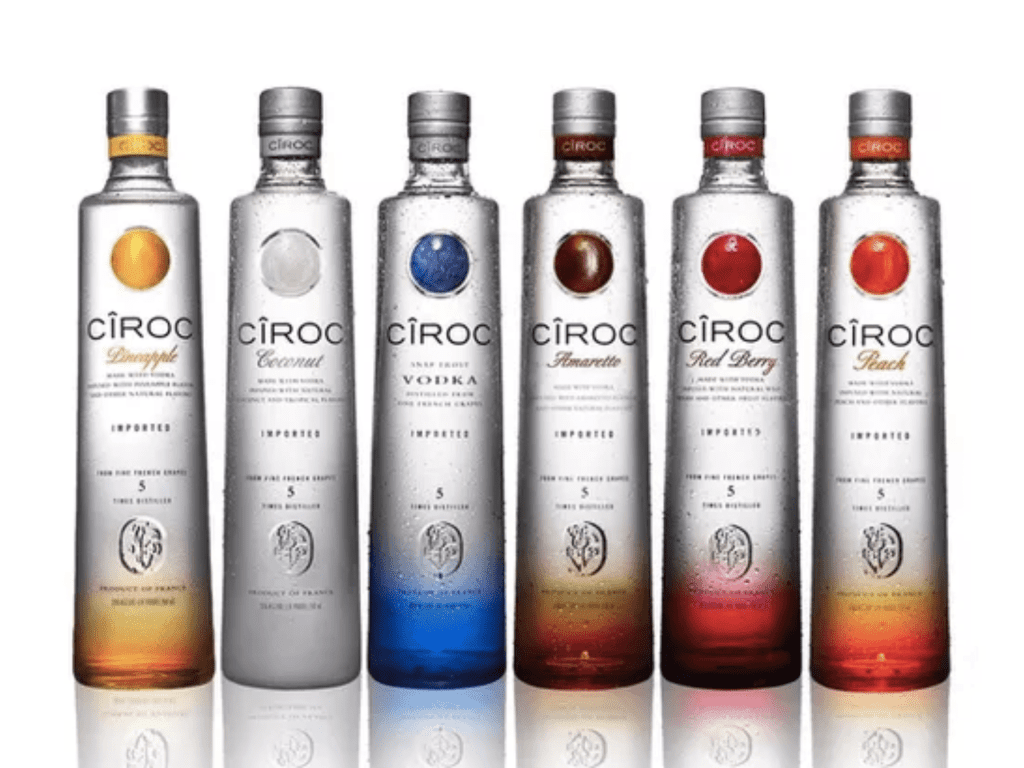 Ciroc is a French brand that produces alcoholic beverages.  Established in 2003, it mainly creates different flavors of vodka. But it also sells brandy as well. Ciroc is different from other vodkas in that it sources its alcohol from grapes rather than grain or potatoes. Its quality is, well, questionable. Well, it generally has good reviews some have claimed otherwise. According to Wine experts, the fruit used for Ciroc and many other beverages is Trebbiano grapes. They're known as an unsophisticated grape; the type that doesn't cost much and tends to produce undistinguished alcohol. 
Well, wine experts, I hate to break it to you, but most people don't care. As long as the alcohol tastes good and does its job, then people will buy it. The success of alcohol depends mainly on marketing. And nothing is better proof of this than Ciroc.
At first, Ciroc had a stupidly tough time establishing itself within the American markets. For a while, they collaborated with some no-name athletes. Earl Little was one of the first to promote it. They soon introduced Ciroc to various nightclubs with minimal success. Still, they were the 50th-ranked premium vodka. They were struggling just to sell 40000 cases. Something needed to change; they needed to do something drastic in order to become a success. 
How Diddy Elevated It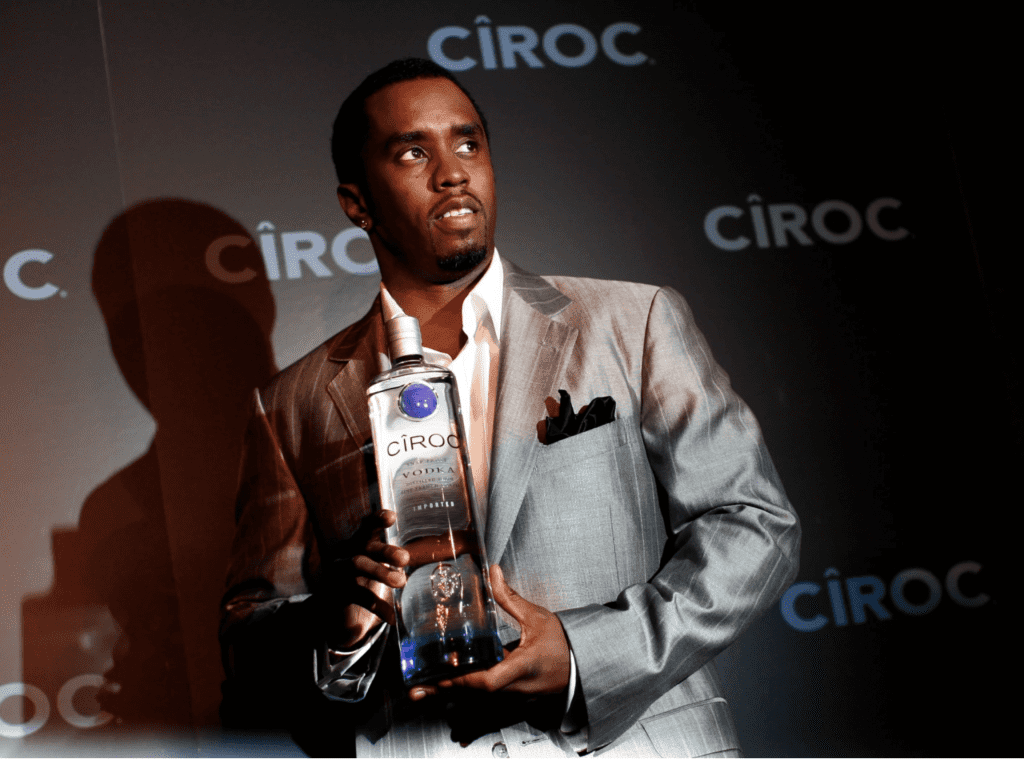 In 2007, Diddy was recruited to be a spokesperson for Ciroc. He was sort of a last resort, as the company decided they didn't have much to lose. In typical Diddy fashion, he took this unknown brand and made it really cool. He took over Ciroc's marketing in the United States, applying his unique salesmanship to it. And by that I mean, he was shocking.
Here's a good example. In the early 2000s, one of the key events of the decade was Obama's run for president. Meanwhile, Diddy began calling himself "Ciroc Obama," basing much of his promotion on that one pun.
Aside from the jokes, Diddy would also give the company free product placement and his music videos. He went on to create endless flavors for Ciroc Vodka, promoting it whenever he had the chance. His advertisements emphasized the "sexiness" of using grapes as the source of alcohol. He made it clear that no other vodka was like it. Over time, Diddy's name became intrinsically tied to the brand. Within a few years, Ciroc skyrocketed to #2 on the premium vodka listings.
Nowadays, Diddy still creates flavors and promotes Ciroc in his own unorthodox way.
Featured image from Rolling Stone
Is The "Death" Of Choco Taco A Marketing Ploy?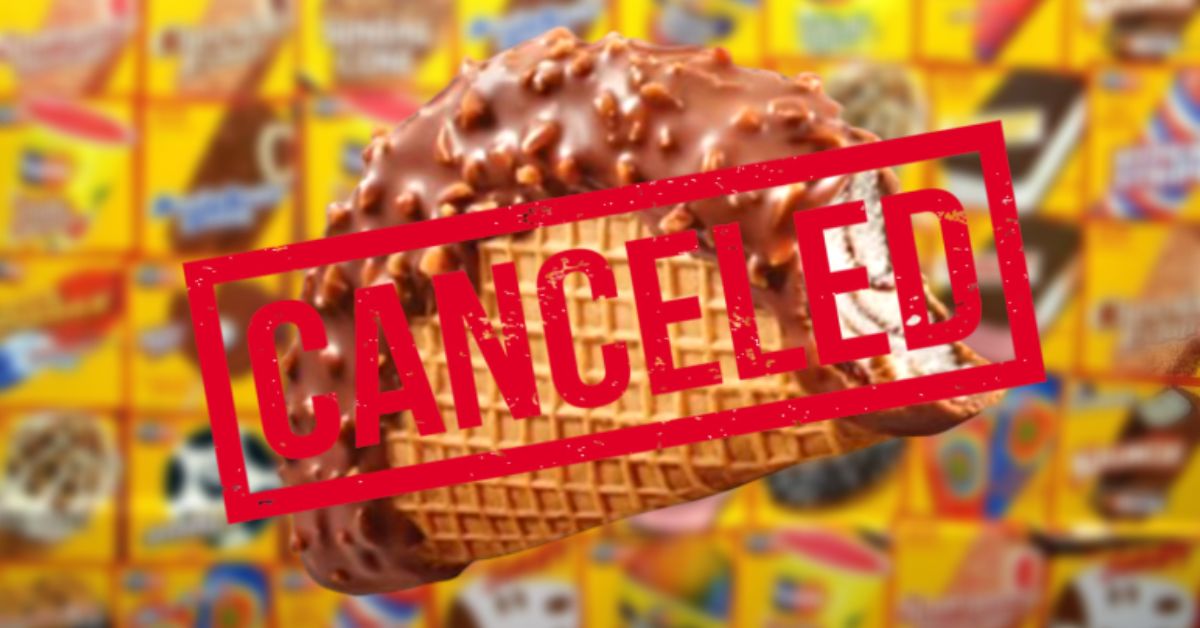 Guys, I have bad news. On July 25, 2022, Klondike made a devastating announcement:
"Over the past two years, we have experienced an unprecedented spike in demand across our portfolio and have had to make very tough decisions to ensure availability of our full portfolio nationwide.
"A necessary part of this process is that we sometimes must discontinue products, 
"even a beloved item like Choco Taco.
"We know this may be very disappointing, but we hope you'll try one of our other great products, including–"
Shut up! I don't care about your other lame products! We want Choco Taco!
I don't get it, Klondike. You'll drop Choco Taco but keep Klondike Shakes?! This is the saddest ice cream news since Coldstone Creamery insisted on making their employees sing as a means to distract consumers from their inadequate business model.
But I digress…
This Doesn't Make Sense
What's this about, Klondike? Why discontinue an ice cream truck staple? Were sales really lagging that much? Why do you have to make room for other products? You have, like, four other things. You can't hang onto the iconic Choco Taco?
None of this makes sense. Unless, of course, it's all a marketing scheme.
After the announcement, Twitter had an eruption of expletives (what's new?).
Why would the Klondike brand make a decision like this? Either this is a marketing scheme to create surge profits down the line. Or Klondike is being run by a bunch of morons.
The Klondike brand is owned by Good Humor-Breyers Corp. which is owned by Unilever, a British multinational consumer goods company. Fun fact: Unilever is the largest producer of soap in the world.
We have ice cream decisions being made by a bunch of limey soap-hawking suits.
Unilever's YTD stock is down, though they've had a teeny tiny upward trend in the last month. Could this giant international conglomerate be faking the discontinuation of a beloved summer treat in order to regain profit? Unlikely.
Still, one has to wonder whether the discontinuation of Choco Taco is a simple marketing ploy to increase sales. Why not?
There's a Precedent for Bringing Back Discontinued Products
Plenty of products have been discontinued only for them to later return. Notable products include Dunkaroos, Waffle Crisp, 3D Doritos, and Crystal Pepsi. Planters, known for their immortal mascot, brought back their Cheez Balls after a public campaign for their return.
Perhaps the most famous of these is the McDonald's McRib. The irresistible boneless pork sandwich molded into the shape of ribs was first introduced in 1981 but discontinued in 1985 only to be brought back later that year and discontinued again in 2005. Now the McRib is available here and there as a limited edition option.
It's the "limited edition" that makes consumers salivate the most, isn't it? The very idea that something could only be available only for a short while increases desire. A sudden sense of exclusivity or rarity makes something immediately valuable. It's a classic supply-and-demand tactic. We want what we cannot have.
We see you, Klondike/Good Humor-Breyers/Unilever.
Will Choco Taco Return?
Maybe one day. For now, there will be ice cream fiends hoarding and rationing out Choco Tacos, trading them like currency in an increasingly dystopian society.
Reddit user FilthyGunger eloquently wrote:
"I thought it would be here forever, and I always told myself I'll have one later but later is here and a choco taco is not.
"It's [sic] like losing a dog, but instead of a loving animal, it's an ice cream-filled taco topped with chocolate and nuts. 
"Honestly, if there was anything I could say about its passing, I would say that the world didn't just lose an ice cream taco, it lost its way."
RIP Choco Taco. For now.