Guide To Choosing The stst VR Headset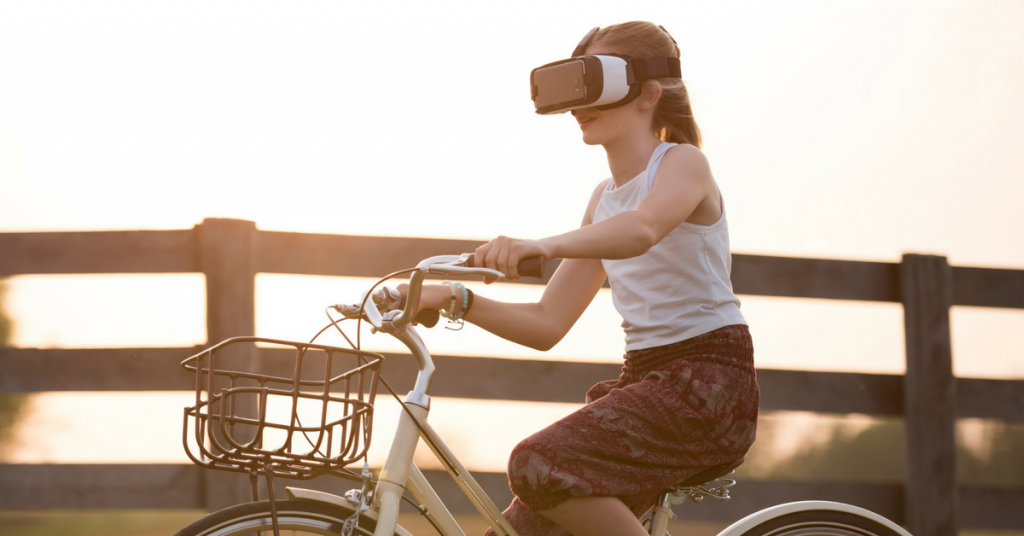 You're about to take the plunge in virtual reality (VR). You see how much fun your friend is having playing with his Oculus Rift. Your Galaxy S7 toting friends are showing off their Gear VR. You've played with an HTC Vive in the store, and now you are ready to get into VR. How exactly do you do that? What VR platform should you invest in? Virtual reality broke out in a big way in 2016 with big names such as Sony and Facebook (via Oculus) releasing VR headsets for the masses.
While virtual reality isn't new by any means (the first VR headset was built in 1968), 2016 was the year that VR truly broke out into the mainstream. Cheap VR headsets can now be found in several big box stores and even grocery stores such as Wegmans. Despite the coming out party for VR, it's still very much an early adopters market. How the rest of the market responds to VR in the long term remains to be seen since we're still on the first versions of current VR headsets. With that said, here are the top VR headsets to look at:
Oculus Rift
Starting out this list is the Oculus Rift. The Rift started out as the brainchild of Oculus founder Palmer Luckey and id Software cofounder John Carmack. After Luckey created a Kickstarter for the Rift back in 2012, it quickly became the darling of the gaming industry and raised upwards of $2.5 million. The Rift has gone through several iterations starting with the Development Kit 1 or DK1. Each successive iteration of the Rift improved on the specs dramatically such as screen resolution, refresh rate, and frame rate.
In 2014, Oculus was bought by Facebook for $2 billion. The influx of cash from Facebook allowed Oculus to finish development of the Rift and it finally went on sale on March 28, 2016 for $600. Oculus formed a partnership with Microsoft to allow Rift games to be played natively with the Xbox One controller (which was also packaged in with the Rift headset). Initial reviews of the Rift were overwhelmingly positive with many reviewers praising the comfort of the headset and truly high end graphics that don't compromise.
The major drawback was the lack of the Oculus Touch controllers at launch. The Oculus Touch Controllers free the user's hands and allow more immersive VR experiences. The Touch controllers were later released in early December. The Touch Controllers connect to the Rift via Bluetooth thereby freeing up a USB port. However, even with the two cameras, the tracking may occasionally go out.
The solution is to buy a 3rd camera sensor which eats up another USB port and costs $80. Unfortunately, in order to render the detail required of Rift in a manner that doesn't make the user nauseous, a PC with a high-end graphics card was required (NVIDIA GTX 970 or AMD Radeon R9 290).
In October 2016, Oculus lowered the system requirements a little by adopting the "motion interpolation" technology which allows games to run at lower frame rates. This would also allow cheaper computers with lower specs to run VR games on the Rift. That said, computers that can run VR games comfortably still cost around $600-700 not to mention the cost of the Rift itself.
HTC Vive
Up until March 2015, HTC was primarily known as a smartphone maker. The Taiwan based company unveiled the Vive at Mobile World Congress on March 2015 as a collaboration with gaming company Valve. HTC engineered the actual VR headset while Valve created SteamVR operating system for use on the Vive. The Vive was designed as a whole room experience from the beginning.
It utilizes two IR cameras placed on opposite sides of the room as well as two motion controllers to allow full movement in a VR environment. Up until the release of the Oculus Touch Controllers for the Rift, the HTC Vive was the only one allowing full room scale VR.
Most early VR games for the Rift were created for traditional couch gaming using the Xbox One controller, just with the added benefit of VR head tracking. In order to prevent users from bumping into the wall or furniture, the Vive has a feature called Chaperone which actually shows a cool "Tron" view of the real world using the built-in camera on the front once the user gets too close to an obstacle.
Reviews for the Vive were also favorable with many lauding the complete immersion offered by the motion controllers. Unfortunately, some reviewers complained how bulky and uncomfortable the Vive headset was compared to the Rift.
Additionally, be prepared to set aside about 15-20 minutes setting up the play space if you want the full room-scale games. The Room-Scale mode requires you to place the IR cameras (called Lighthouses) on opposite sides of the room. The space requirement can be as small as 6.5ft by 5ft or as large as 15ft by 15ft.
Fortunately, there is a Standing-Only setting that allows you to use the Vive in tighter spaces. Like the Rift however, all of that VR goodness doesn't come cheap.
In fact, the HTC Vive retails for about $800, a good $200 more expensive than the base Oculus Rift. That's also not factoring in the cost of the high-end computer needed to render the VR graphics on the Vive.  
PlayStation VR
Not to be left in the dust, Sony released their PlayStation VR (PSVR) on October 13, 2016. Unlike the HTC Vive and the Oculus Rift, the PSVR was designed to be connected to the PlayStation 4 console instead of a PC. The PSVR is meant to be a more affordable entry into the VR space as most people who purchase it will probably already own a PS4. Also, the price the PSVR itself is only $400.
The complete system consists of the headset itself, a processor box to output video to the TV and 3D audio, the PS camera, and two PlayStation Move controllers. Some readers may recognize the Move controllers from Sony's previous foray into motion controllers to compete with the Nintendo Wii.
The main drawbacks to the PSVR is that it's not quite as powerful as the Rift or the Vive. The PS4 is much weaker than high end gaming computers and thus the PSVR is limited to 1080p resolution. While 1080p is crisp from a distance, the pixels can be seen when viewed up close.
Also, while the Move controllers are a welcome addition and do provide more immersion than a PS4 DualShock controller, the limited viewing angle of the camera can cause the loss of tracking of the Move controllers. While the setup doesn't require you to place cameras everywhere, the plethora of cords can be a real pain. Regardless, for the price, the PSVR remains a solid entry into the VR market.
Google Daydream View
Google's Daydream View headset utilize smartphones to provide the VR experience. Before Daydream, there was Google Cardboard. It's literally what you think it is: a cardboard box with two lenses inside that had a slot for sliding in a smartphone. Google wanted a cheap and easy way for people to experience VR for themselves.
Google also positioned Cardboard for education and schools. Teachers could use Cardboard in the classroom for more immersive learning experiences. Unfortunately, VR on phones was still a budding concept and experiences, while novel, were not the best.
To remedy that, Google unveiled the Daydream VR platform and Daydream View headset alongside the Pixel smartphone on October 4, 2016. Initially designed just for the Pixel, Daydream View is a small VR headset made of fabric that has an opening for the Pixel.
It also came with a simple motion controller for pointing and interacting with virtual objects. Nothing as fancy as the Rift and Vive or even the PSVR Move controllers but for affordable VR, it gets the job done. Google is leveraging the Daydream VR platform on Android to allow developers to easily create VR experience for Android based devices such as smartphones.
Samsung Gear VR
Samsung also stepped into the virtual reality ring with its Gear VR. The Gear VR was originally released in November 2015 for use with Samsung's flagship smartphones such as the Galaxy S6/S7. It was developed with input from Oculus and provides a cheaper alternative to high end VR headsets.
The first edition of the Gear VR was released to developers in December 2014 and only worked with the Galaxy Note 4. Technically, consumers could buy it as well but it was marketed towards developers so they could get a handle on the technology in order to create applications for it.
There are currently around 185 applications for the Gear VR. In fact, Six Flags Magic Mountain partnered with Samsung to create the first roller coaster with VR in North America.
So which VR headset should you pick? That question largely hinges on what your bank account is looking like. If you own a gaming PC with a relatively newer graphics card then go for the HTC Vive or Oculus Rift. Both offer uncompromised VR experiences allowing you to fully utilize a room. Because of the high-end graphics and resolution, there's much less chance of feelings of nausea or motion sickness.
If you own a PS4 and don't want to shell out for a high end gaming PC, then the PSVR would make a better bet. While the screen resolution isn't as high as the Vive/Rift, it's not so distracting that it takes away from the experience. Plus, because the PS4 already has a huge install base, game developers are more likely to create games for it.
On the downside, the Rift, Vive, and PSVR all suffer from a copious amount of cables that must be managed. If you don't own a PS4 or high end gaming PC (or maybe you just don't want to shell out $400 for PSVR), the Samsung Gear VR or Google Daydream View are viable options especially if you own a Samsung or Google phone.
In fact, most people will probably use these as stepping stones into the world of VR. However, the VR experiences on these devices still pale in comparison to the higher end VR headsets, not to mention significantly eating into battery life on the smartphone. If you're interested in the Daydream View but don't own a Pixel, don't fret.
Google announced that companies such as Samsung (ironically), HTC, LG, Alcatel, Xiaomi, Huawei, ZTE, and Asus will all create Daydream ready smartphones.
5 Presentation Options Other Than PowerPoint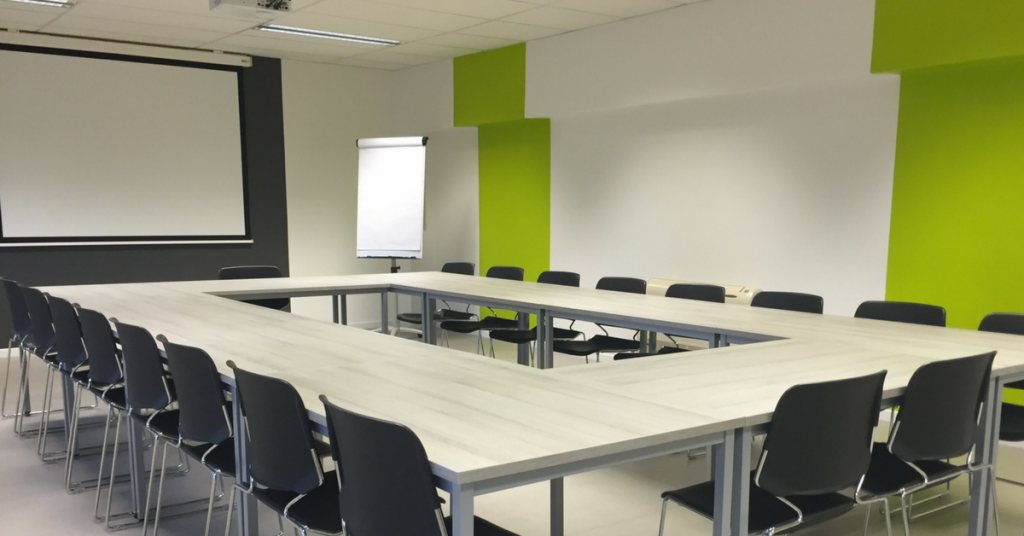 Microsoft's PowerPoint is a very popular choice for presentations. For most part, it is easy to use and is considered as an industry standard. However, PowerPoint has become boring. Over the last 15 years, we have been bombarded with the same looking slide and effects. If you're looking for a change, you've come to the right place because we found presentation options that are free and better. Check these out.
Canva
Canva is a beautiful online interactive presentation website. Many backgrounds and slide designs are free. If you want to buy premium themes and slides, you can buy them at $1. The tool is priced at $12.95 per month for business use. Canva allows users to print blog graphics, flyers, posters, Facebook covers and many more.
When you register to the website, it has an interactive tutorial that allows you to learn how to use the website quickly. It has over 10 million users and is available for PC and Apple users. Out of many presentation options, this is a good tool for everybody who wants an easy-to-use presentation tool that is flexible and affordable.
Prezi
If you're tired of "old slides", throw them away and replace them with Prezi. This is one of the best alternatives to PowerPoint because unlike slides, Prezi's zoom presentation options allow users to the relationship between the big picture and fine details. This feature takes viewers on an compelling informative journey that they will not only enjoy but also remember.  With Prezi, there are no "dull" slides, only non-linear presentations that are more exciting.
Prezi is an easy way to show context but be careful because it can also cause dizziness. Paid version of the tool features additional storage space and the ability to use the tool locally.
Google Slides
Google has their hands in many pies, including the presentation pie. Google Slides is as cloud-based tool that can be used by a lot of people. Just like other Google products, it can be authored by different users. This tool is able to create, comment and real-time edit slides. Users can also create slides without an internet connection making it a good alternative to people who are not connected all the time. Visit Google Drive and create slides, it's that easy.
The new version of Slides has embedded video, animation and a wide array of free templates that can help you create presentations, pitches and portfolios. Access your presentation from your phone, tablet or PC. All changes are saved automatically so there is no need to click save. Google might be basic but it is very flexible.
Keynote
Microsoft PowerPoint is to Apple Keynote. Their presentation options are rich with great tools for creating presentations using its many templates. Keynote is a good PowerPoint alternative because it puts design as the forefront of your presentation. This tool has built-in graphics tools so that you can edit and tweak to your heart's content. Compared to PowerPoint, Keynote's user interface is also more user-friendly. Create stunning and memorable presentation with real-time collaboration. Keynote can also handle embedded media and graphics and can be downloaded at the Apple app store.
Emaze
As a cloud-based presentation tool, Emaze is responsive with pretty elements. Create attractive and dynamic presentations with free pre-made templates. All you need to do is to populate the template with graphics and content to amaze your audience. The free package is great but to access the premium package, $9.90 per month for unlimited space and sharing, offline viewing and privacy controls.  
As you can see, PowerPoint is not the only presentation tool you can use. Some of these alternatives are cloud-based, free to use and allow users to "save as" to other formats. The most important thing to remember is that these tools are just tools. The most important thing to remember for presentations is the content. Cool slides and flashy graphics miss the point if they cannot educate and inform the audience. So make your slides cool but most importantly, provide content.
iPhone Accessories To Fit Your Lifestyle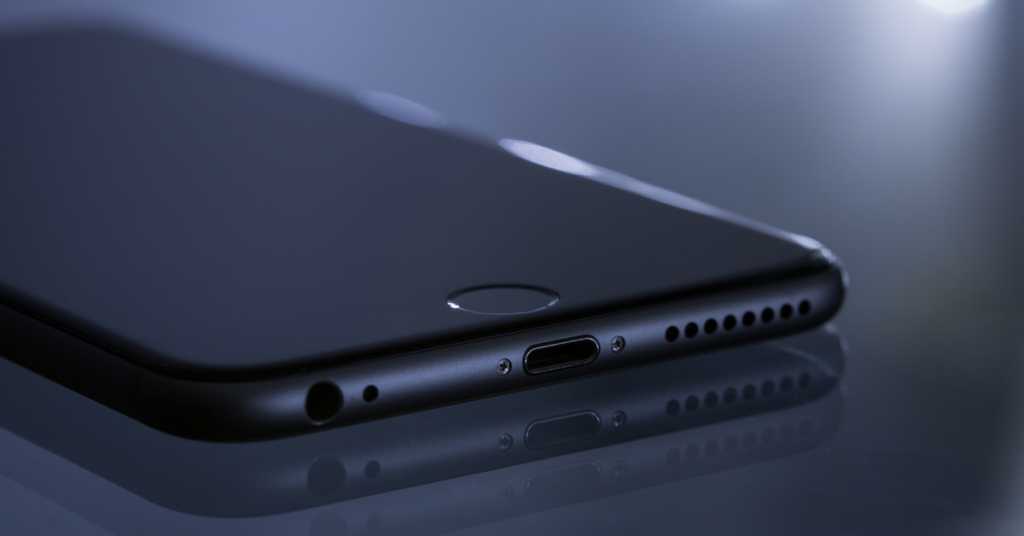 Set your iPhone apart from your best friend's iPhone with a touch of your own personality. Deck it out in iPhone accessories that duplicate your style & taste. Finding that perfect accessory can be difficult, especially when there are endless choices to choose from. We narrowed down some options to help you decide. Check out our nominations below:
Nomad – iPhone 7 Plus Leather Folio Case
Looking for a case to match your style? Enhance your swag immediately with Nomad's Leather Folio. Pleasingly designed, the Folio is made from Horween Leather. Nomad's Folio adds character and taste to your iPhone's exterior. The more you use it, the more personable it becomes. Nomad's Leather Folio will eliminate your need to carry a wallet ever again making them ideal iPhone accessories for those on-the-go. With space to store 6 cards and cash, this case makes your everyday carry even better.
Budstraps – Podstraps Neck Strap for Apple Airpods
Keep your Airpods safe and secure with Podstraps. Podstraps allow you to focus on what's important, and that is adventuring. If you're hiking, biking, walking, or anything else adventurous, the minimalistic design does a fantastic job keeping your Airpods together. Eliminate the thought of ever losing your Airpods
Vibrelli Universal Bike Mount
Ever gone cycling before and wanted to capture a photo of the sunset? Then remembered that your phone was in a hard to reach place, at the bottom of your pack? Mount your phone where it's easily accessible: right on your handlebars. With Vibrelli's Mount, you can now ride comfortably knowing your phone is right where you need it to be. Need to make a call? Simply unclip your phone from the mount and now your phone has mobility again.
Ivyskin – Leather USB to Lightning iPhone and iPad Charging Cable
We are always mixing up our cables with our friend's cords because they all look identical. The Ivyskin Leather USB is far from ordinary. Constructed in hand-braided leather, this USB will stand out amongst all of the other wires you put it next too. Fabricated from foil, Mylar shielding, and wire, the Ivyskin USB makes for a durable, tangle free, iPhone Lightning USB.
Snap Inc. Spectacles
Take your Snap stories further with Snap Inc.'s Spectacles. They are designed to record 10-to 30-second video clips for your Snap story. As interactive iPhone accessories, Spectacles will record your snaps and transmit them to the app right away, eliminating the possibility of accidently pressing X and deleting your precious clips. Never again will you have to pull out your phone to record a moment. It changes how you record video. Record what you are actually seeing and doing, and not what your phone allows you to see. Spectacles come in three colors: black, coral, and teal. They look good on everyone and make the perfect pair of sunglasses when you aren't recording.
Moment Lens – Battery Photo Case
Looking to take your photography skills to the next step? Moment has created a Battery Photo Case to help you heighten your level of expertise. Capturing photos all day long requires you to be plugged in by an outlet all day long. That used to be the case, but not any longer. The Moment Battery Photo Case boasts a 3500 mAh battery that will get you the charge you need to keep going. Paired with an electronic DSLR style shutter button, capturing photos is now easier than before. Want to elevate your photography even further? Mount a Moment Lens to capture high quality images on your iPhone 7 or iPhone 7 Plus.
Apple Airpods
Making the transition to a new pair of headphones can be difficult. It can be rather strenuous to find that perfect pair that you truly enjoy owning. Apple's newly released Airpods are new on the market and are definitely a pair worthy of having. They come in a pleasant, all white case, that doubles as a charging station, and a home to keep them safe. Running in a hurry? Plug the Airpods in for 15 minutes and you will have enough charge to last you 3 hours. Extremely lightweight and well designed, it can be easily forgotten that you have them in. Thanks to Apple's W1 chip, the Airpods have enhanced battery life, and offer effortless connectivity.
Budstraps – Flex Sport Earbud Neck Strap
Are your headphones constantly falling out of your ears and down to the floor during workouts? Check out the Flex Sport Neck Strap. Keep your headphones from getting in the way of what you have to do. Designed to hang against your collar, this strap will counteract the forces of gravity making them great iPhone accessories for fitness.
Apple Watch Series 2
Looking for a new watch for your iPhone? You may want to check out Apple's latest hot ticket item. The Series 2 Watch has quite a few new features: built-in GPS, water resistance up to 50 meters, a new dual core processor, boasts a display that is two times brighter than its predecessor, and most importantly, improved battery life. The new Apple Watch is all about fitness and functionality. Whether you want to monitor your performance in cycling, running, or walking, the Apple Watch Series 2 will help you track your accomplishments.
Belkin Lightning Audio + Charge RockStar
With Apple scrapping the beloved 3.5mm headphone jack, iPhone users are scourging to find a solution to charge their devices while listening to music. With the advent of the Lightning Audio Earpods, Belkin has made it possible to listen to Lightning Audio music, while charging at the same time with their Lightning Audio + Charge RockStar.
Lightning to 3.5mm Headphone Jack Adapter
Apple Airpods constantly falling out of your ears? Apple has created an adapter to allow iPhone users to use their favorite pair of 3.5mm headphones, with the new iPhone 7 and 7 Plus. Simply plug in, and press play. No more worrying about Apple's Airpods not fitting into your ears.
Evo Aqua Case
As humans, we want to take our phones with us wherever we go, whatever the conditions may be. Tech 21 has created a case for people that want to "do it all" regardless of rain or shine. The Evo Aqua Case ensures that your iPhone will be waterproof and drop proof, despite the circumstances you may subject your phone too. These iPhone accessories make it ideal for those who brave all weather conditions. 
Peel Super Thin iPhone 7 Case
Cases are a great way to protect your phone, until they become intrusive. Looking for iPhone accessories that won't take away from the aesthetic? Keep your phone the way it came, with Peel's ultra-thin iPhone case. Its purposed to keep your iPhone looking the way it was when you took it out of the box on day 1. No logos to represent here, just a 0.35mm thin case that swaddles around your iPhone's curves.
Mophie Juice Pack Air
Always on the go, but with no battery to go anywhere with? Mohpie's Juice Pack gives users a substantial 60% increase in external battery capacity. Not only will this case keep your iPhone charged, but it will also protect every edge of your iPhone. Keep up with the day's demands, and stay juiced.
How to Determine Which Social Network Is Right For Your Business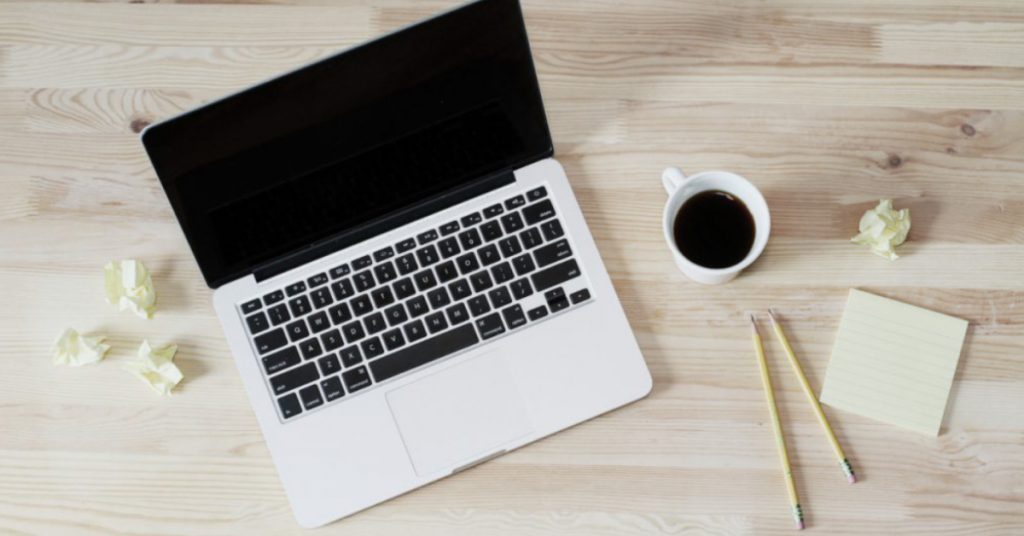 Often times startups hop on every major social network to look "present," but fail to keep up with all of their accounts. Sometimes being present online, but failing to be consistent on your profiles is worse than not having a social account at all. Imagine a customer browsing your website, and they decide to hit the "Facebook" icon to like your page so that they can stay updated on your sales. As they are linked to your company's page- they see posts from 2014. They will start questioning how legit your business is or if your business is still active. You could seriously lose a potential customer! Keeping up to date with a company page is a lot of work, and you can't afford to be on every single social media platform. You need to understand which network (or networks) fits the best for your business, and focus on that.  
Let's start with Facebook. Facebook has over 1 billion monthly users worldwide- and 73% of the US adult population, which means that you can basically reach consumers in every industry. It is a great place to start to test your social media campaigns. Facebook is best for building brand awareness, staying familiar with your current customers, and grabbing the attention of potential customers. To have a Facebook profile, you need to stay committed to posting at least once a day, with high quality content (pictures and videos do a lot better than plain text). Although Facebook does work for B2B businesses, it is where the B2C business truly shines. But, regardless of the industry or the size of your demographics, you will most likely be able to bring exposure to your company and establish a true community around your brand. Facebook is the only social media platform you should be on no matter what field you are in.
The second most talked about social media network is Twitter. Twitter has 230 million monthly users- and on this platform the users have a higher tendency to follow brands than any other network. Twitter is most popular with young adults ages 18 -29, living in very popular urban areas. Twitter is best for building brand awareness, release breaking news, building relationships with customers and influencers and for handling public complaints (users tend to vent on Twitter). The types of businesses that do best on Twitter are: musicians/influencers, publications, news organizations, marketing companies, and sports related businesses. To have a Twitter profile, you must post a few times a day, and you should be interacting with your industry's community.
Instagram is becoming one of the fastest growing networks, and brands are getting so creative with their marketing strategies! Instagram has over 500 million monthly users- most are female, younger than 35, living in urban areas. According to Forrester Research- Instagram users were 58 times more likely to engage with brands compared to Facebook and Twitter. Instagram is best building brand awareness, interacting with customers and influencers, staying familiar with existing customers, and grabbing the attention of potential customers. Instagram is usually best for B2C companies, but users are slowly moving from Facebook and Twitter into Instagram so that may change soon for the B2B world. The types of businesses that do best on Instagram are: fashion brands, retailers, Etsy shops, bloggers, home décor brands, active/sports/fitness related. On Instagram, visual storytelling is an art form, so brands need to be willing to post consistent high quality content and able to engage with followers regularly.  
Another fast growing network is Pinterest. It use to be just for moms looking for recipes, brides looking for wedding décor, and new parents looking for baby advice, but it has evolved into much more. Pinterest has over 110 million monthly users. 73% of users are females between the ages of 18-50. Pinterest is best for driving referral traffic back to your blog, video, or store. Pinterest is best for B2C businesses whose niche is: cooking, arts and crafts, clothing/fashion, baby items, home décor/design, event décor, or gift items. This is a goldmine for creative industries as you can communicate directly to the customer. Since users are constantly "repining," you may receive free marketing from fans that repin your image to their followers. To have a business Pinterest profile, you must be ready to update it every time you post a blog, throw an event, or have a new item in stock. People want easy, digestible content like infographics, quotes, blog title graphics, close ups of décor, outfit ideas, etc. Make sure to title your picture appropriately, write a relevant description that has relevant keywords, and link it back to your website.
LinkedIn is the only social network that is specifically for B2B companies. It was designed for educated professionals looking to advance their careers and stay well connected within their industries. LinkedIn has over 106 million monthly users, both male and female ranging in ages 25-64. Most users have a bachelor's degree or higher. LinkedIn is best if business development is a core focus. It is a great tool to build brand awareness, promote career opportunities, and educate potential customers on your products and services. To have a LinkedIn company page, you must be ready to update it a few times a week sharing company updates, content that relates to your industry, and interact with industry related groups. Unlike most social media networks, LinkedIn is the place where everything you communicate should be professional.
To determine which social network(s) is right for your business, finish this sentence: "My target audience is on _________." The next step is getting started on the one or two best options. Once you get the hang of it and create a community of followers, you can move on to adding another social media platform to your list. Whatever you choose, just be sure to be consistent in posting high quality content. You NEED to be active on social media if you want to have a successful business.  The beauty of social media is that it is FREE marketing. It may take a few months of dedication of working on your profile, gaining followers and building your engagement. But if you apply the right tactics, overtime you will see an increase in awareness of your brand and interest in your product or services.