A Short Guide For Shopping Online During The Holidays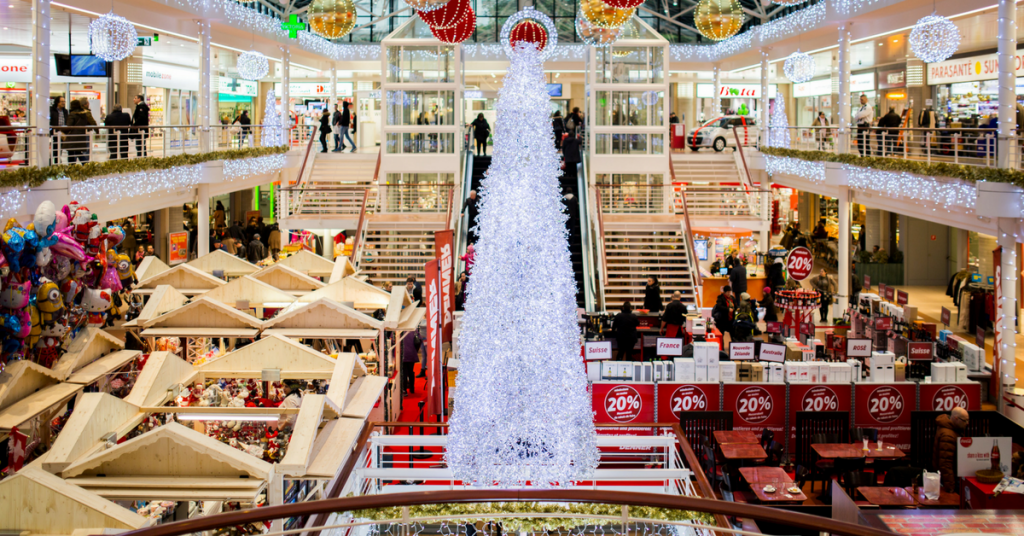 Now that the Holidays are upon us, the rush to get everybody gifts begins. But, don't panic, because thanks to the internet, you can now do your shopping at home at the comfort of your home office or bed. Online shopping is becoming very popular, because there are no long queues, no need to sit in traffic while going to the mall and best of all, no aggressive shoppers. Online shopping is more relaxing and less stressful on the body. But, before you get your credit card ready and swipe away, here are some tips to consider when shopping online for gifts.
Read the Reviews
When it comes to online shopping, reviews matter. When you see an item you like on your computer, there is no way to touch it. All you have are pictures and descriptions of the item. Online shopping does not have long lines or crowds, but the drawback is you won't get to see the quality of the items. This is why you need to read reviews of other customers who purchased the items. They have already felt and worn the product, so they know if it is of good quality and can tell you their experience in using the product.
Size Matters
Have you ever bought a shirt as a medium in one store, and then get sized as large when you go to another shop? When you buy a sweater in a store, you have the option of trying it on. You don't have this when you're shopping online, so always read the size guide posted. This will give you an idea of what "medium" or "large" is, because every store has a different sizing chart. If the store does not have a sizing guide or chart, contact them for measurements to make sure that you have an idea of the sizing. Another option is to make sure that they have a good return policy so that you can exchange products if you get the sizing wrong.
Hunt for Bargains
One of the best things about shopping online is the ability to visit many stores with just the click of a mouse. If you're shopping for electronics for example, other stores are bound to carry the same product but at a different price. This is why you should always visit multiple websites when shopping online so that you can find the best bargains to save money. An iPhone, for example, would retail at a certain price in Website A, however there might be other websites that sell the same model phone at a lower price with freebies. Hunting for bargains is easy when you're shopping on the web, so make sure to compare prices and discounts in multiple stores.
Be Safe
Your safety is always important, so always make sure to shop only in secure e-commerce sites with verified SSL certificates. Always look for the padlock icon usually found on the right side after the URL. Never give away your credit card number or financial information. Information like this should always be handled by a third-party such as Paypal and the like.
It's Okay To Embrace Garbage Trends … I Guess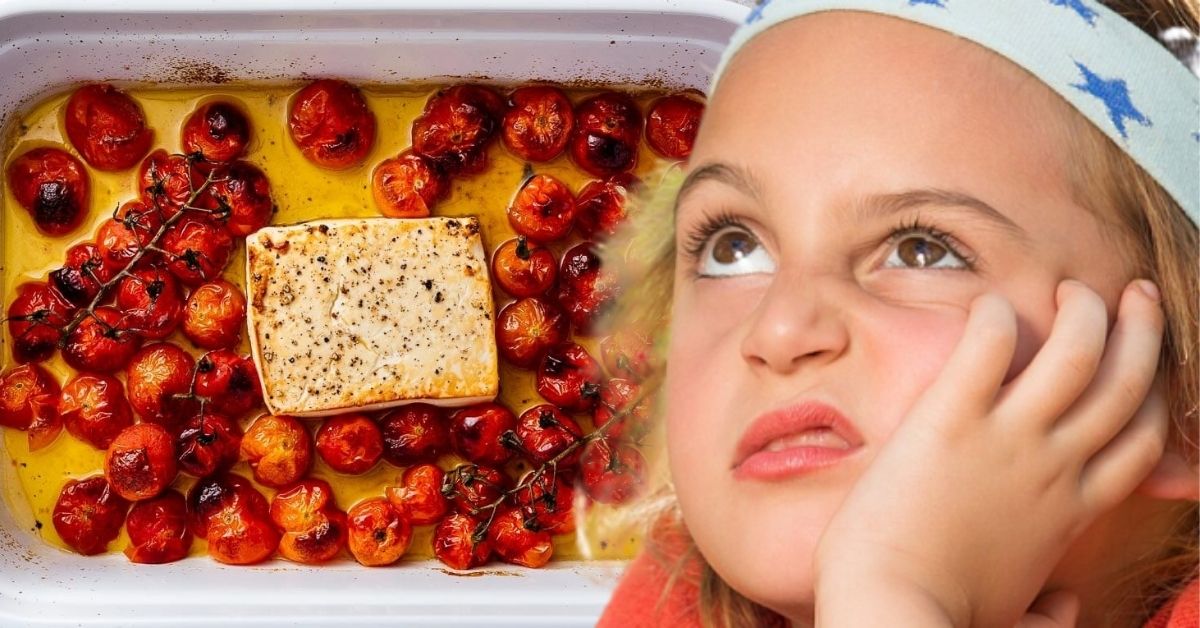 Remember a year ago when sea shanties were a thing? No? Neither do we. But it was totally a thing. The flash-in-the-pain trend that was sea shanties is what is now known as a "garbage trend." And it wasn't the only one.
"Garbage trends … are kind of like fast fashion."
The term "garbage trends" comes from Vox journalist Rebecca Jennings.
"They sort of come out of nowhere, they seem very of the moment, everyone showers them with attention and, in some respects, money and time and meaning and then the next week they're in … the figurative landfill of ideas."
There Is Nothing New About This
One can watch a video of Josephine Baker dancing to the Charleston fad of the 1920s and immediately relate. It looks almost like an old-timey TikTok, no?
There have always been fads and trends. There have been quite a few in the past decade.
Remember fidget spinners?
Cronuts?
How about Tebowing?
And, of course, the Harlem Shake.
There's more. ALS Ice Bucket Challenge, Pokemon Go, Words With Friends, Heelys, Mannequin Challenge. There has never been and never will be a shortage of garbage trends.
But, in our increasingly virtual/digital lives, garbage trends are coming and going faster than ever.
TikTok Ruins Everything
"The spread of these trends that come and go is much faster.
"I think TikTok and these other algorithm-based platforms are a huge part of it."
There is an entire South Park episode all about how quickly these trends come and go. Who can't relate to catching up with a trend only to learn that it's over?
The youths can't? Well, **** em. They will relate one day…
"Barely anyone knows how these algorithms work. [Even marketers] test something and then if it doesn't blow up, they'll just get rid of it.
"If it does [blow up], they'll shove it in everyone's faces and then move onto the next thing."
It does feel pretty random, doesn't it?
Garbage Trends Aren't Going Anywhere
Ultimately, is there anything wrong with garbage trends? Do they really hurt anyone? (I don't mean physically, I'm sure someone's been hit in the head by a fidget spinner.) Outside of that insult to cuisine that is baked feta pasta, garbage trends are at least fun.
They're a moment in the present that we often take for granted. We live in a time where we're embarrassed by our past and anxious about our future. It's nice to have these stupid little moments of levity. They keep us sane, if but for a moment.
Onto the next one…
MLM Cult Tactics You Should Know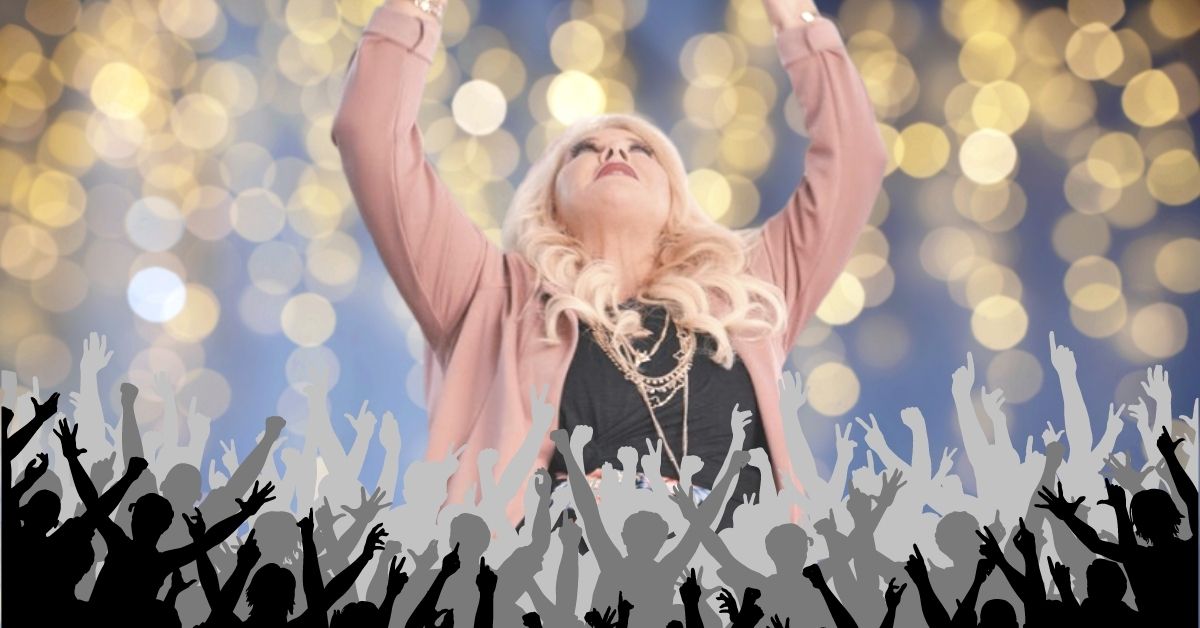 It might seem a little hyperbolic to say that MLMs (multi-level marketing schemes) are cults. It's not. MLM cult tactics are very real and very dangerous.
Much of our collective understanding of what makes a cult is based on what we've seen in the news. Mass suicides, violent stand-offs with law enforcement, and jumping on Oprah's couch can all be traced back to those wacky, scary cults.
MLMs just sell make-up, diet shakes, or leggings. How are they anything like those scary, wacky cults?
MLMs, while they may not shave their heads and commit mass suicide, rely on tactics that are nearly identical to those very same cults. Here are some MLM cult tactics you really should know.
They Prey On Vulnerable People
You are at your highest risk of being recruited into a cult or MLM if you're in a vulnerable state. These states can be financial pressure, a dead-end job, loneliness, and others. It's when you're feeling low and desperate for help that attracts these organizations like blood in the water.
A cult or an MLM will approach you with a solution to your problem, and they'll do it with a smile.
While a cult targets spirituality, MLMs target finance and work. They will lure vulnerable people in with a seemingly safe, welcoming, and exciting environment. This is what you've been looking for, they'll say.
They Promise Secrets To Success
Every MLM and cult member is told: "all you have to do is A, B, and C and you'll be successful." For cults, it's enlightenment or freedom. For MLMs, it's financial independence or self-reliance. These organizations make these grand promises if you follow everything you're told.
If you aren't seeing success, well, I guess you just have "a lack of faith," "negative mindset," or "you didn't work hard enough."
Charismatic "Guru" Leaders Are Infallible
The leader can do no wrong. They are geniuses and they are sharing their wisdom with you. Their words are repeated, memorized, and cherished. Any challenge to them would be unthinkable. They are to be protected and lionized.
The most notable example would be NXIVM's Keith Raniere. A former Amway executive, Raniere turned his self-help MLM into a literal cult and then a cult within a cult. But that's an entirely different, far more disturbing story.
They Tell You To 'Reject The Haters'
One MLM cult tactic that is disturbingly transparent would be their insistence of purging anyone who doesn't buy into the message.
Cults tell you that the group is your family and friends and that your actual family and friends are hurting you. MLMs call them "negative people" or "haters" that are "standing in the way of your success.
This is how these organizations control the information you take in. If they can limit as much of the "outside world" as they can, the easier their indoctrination can take hold.
Shady Structures Keep Members Hooked
There need to be incentives to keep people in line. MLMs often promise confusing and repetitive promotional structures. This keeps followers believing and always moving up the never-ending "ladder of success."
Amway, for example, has "pin levels" like Silver, Gold, Ruby, Pearl, Sapphire, Emerald, Diamond, Executive Diamond, and so on. ItWorks uses Double Diamond, Triple Diamond, Presidential Diamond. NXIVM had different colored sashes. Having a tangible reward works wonders as an incentive.
Whenever the pyramid shape begins to reveal itself (and it will), MLMs use the straw man argument that "all corporations have a pyramid shape too."
Sure, Jan. Except those employees are promoted based on performance, not how many units they sell.
Fear Tactics Are Standard
MLMs and cults will use passive-aggressive techniques to shame, slander, and discredit members who speak up or try to leave. They will threaten to take everything away from you. They exploit Dr. Karl Albrecht's 5 Basic Fears and often with success.
You're either with them or against them. And they mean it.
It Takes Over Your Life
MLM members are intensely pressured to speak about their company and experience in order to convert others to join. They will incessantly promote or mention their MLM in every conversation. They'll use MLM products and discuss them with you ad nauseam.
You will live and breathe the MLM, much like you would in a cult. Your entire world is the MLM and you must share it with the world.
LuLaRoe demanded control of their members' social media, weight, marriages, and more. If anything positive happened in your life, it was #BecauseOfLuLaRoe.
They Demand Absolute Devotion
There's no room in an MLM for dissent. They will tell you that absolute devotion is the key to success. Even when confronted with facts, a true believer will reject them. They may even dig deeper.
The FLDS, the infamous polygamist cult led by Warren Jeffs, instructed its followers to "keep sweet." This meant to "demonstrate loyalty and absolute obedience to someone, even if it means unspeakable harm."
The MLM Cult Tactics Are Very Real
MLMs need to use cult tactics in order to sustain themselves. This is ironic considering that MLMs are inherently unsustainable. In order to blind members from the scam, MLMs have to radicalize them. Cult tactics are tried and true.
Humans are predictable sheep. Predators take advantage of that. MLMs and cults are predatory organizations that harm the most vulnerable among us.
Take note of these MLM cult tactics and protect yourself from these incredibly harmful organizations.
Irritating Jargon To Retire in 2022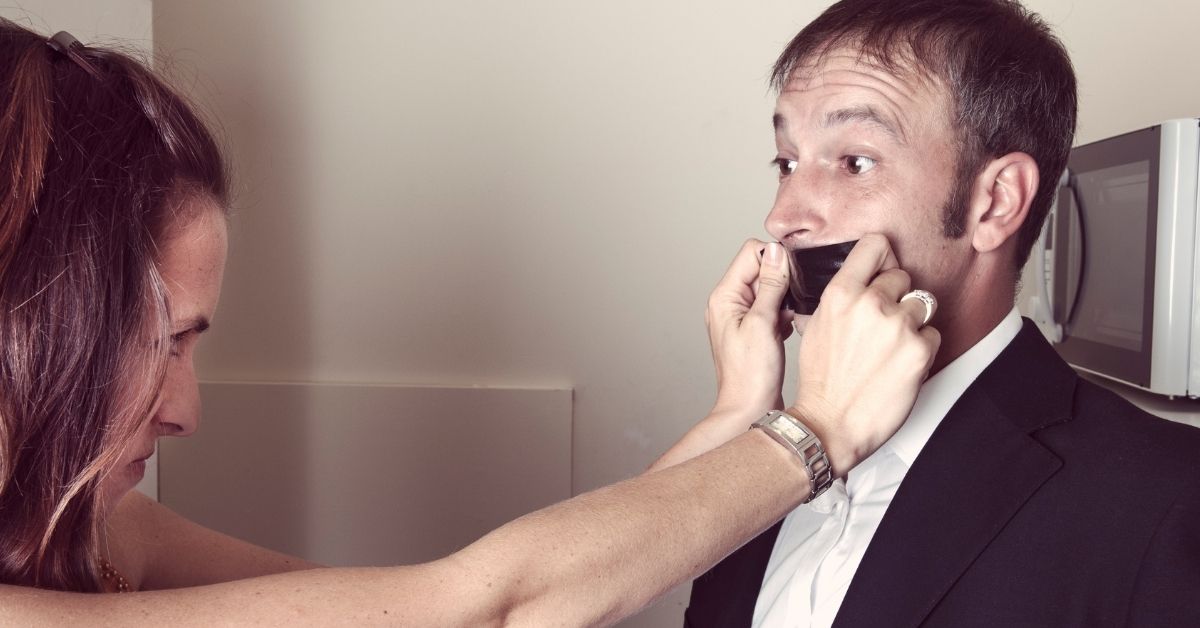 Sometimes people say the stupidest things. Then they say them again. And again. And then I get a migraine. Now that much of our lives are on various social media, we're forced to read these stupid, irritating things. It's time to stop it. So, here's a nice list of irritating jargon to retire in 2022. 
That's fair.
Is it? Because it sounds like you're judging me and are too scared to say so.
I did a thing.
Just say what you did. Actually, you know what? Don't. I don't care.
Understood the assignment
What, you think you're better than me? Like I didn't understand the assignment?
Unprecedented times
Honey, it's been two years of this crap. And before this, there were four years of different crap. It's no longer unprecedented. It's more like "near-chaos."
Trash
"That song is trash." "This food is trash." Wow, you're really mean and dismissive.
Tell me you're ___ without telling me you're ___
Or, you could just tell me what it is and save some syllables.
2020 two
HAHAHAHAHAHAHA get out.
THIS
"I'm too stupid and lazy to use my own words so I'm going to piggyback on someone else's."
Sus
Not everything has to be monosyllabic. I'm not knocking brevity for brevity's sake but you're just being annoying.
Photo dump
Is it too difficult to organize your photos? Why even share at all? Your memes aren't that funny and we've seen enough of your cat.
Bandwidth
Unless you're referring to the internet, shut up.
It is what it is
Lazy speech. You sound like you don't know what to say and are afraid to appear like an idiot. This is the verbal equivalent of a shrug. Only it's a cliche. Be better.
Now, everybody stfu. I've had it with y'all. It is time for this irritating jargon to retire.