Scams To Avoid During The Holidays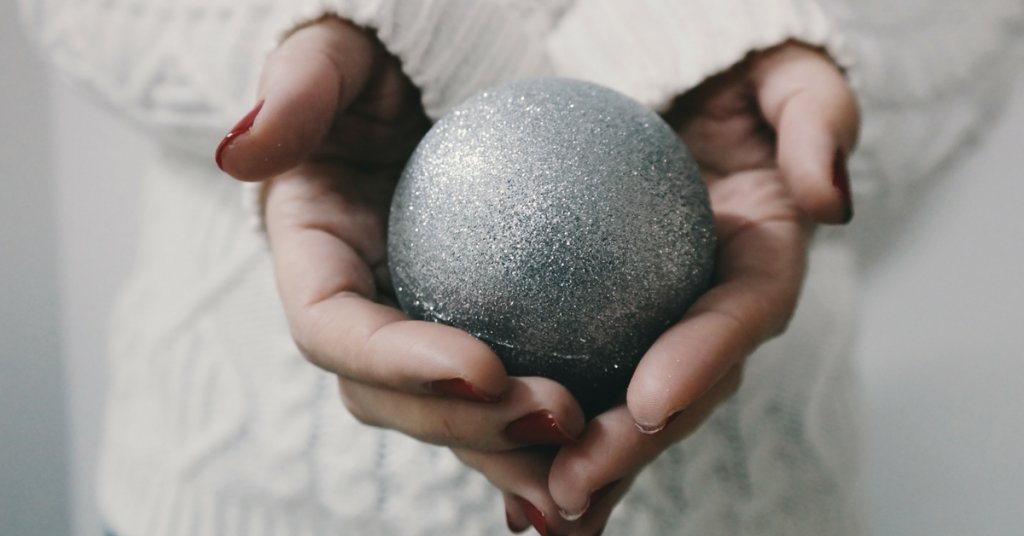 The Holidays is a special time and makes us more aware of our blessings and the needs of other people. It is during this time of the year that many people choose to give a part of that blessing to people who are needy. Unfortunately for us, it is also the time for unscrupulous people to come out of the woodwork to take advantage of this generous spirit. Giving during the Holidays is good and it is encouraged. However, it is also better to be vigilant to ensure that the right people benefit from the generosity. Here are some charity scams to avoid during the holidays.
Fake Charities
During the Holidays, giving is at its peak. It is no wonder then that charities sprout like mushrooms during this time of year. While there are many legitimate charities, be wary of fake charities that aim to take advantage of people's generosity. If you want to give to charitable institutions, give to those who make a public record of donations. The Salvation Army or Toys for Tots are good examples. In order to weed out fake charities, limit your donations to charities that provide financial statements. Check your local business bureau or the chamber of commerce for documentation.
Unfamiliar Websites
Just like fake charities, websites should be taken with caution during the Holiday Season. The FBI cautions shoppers not to shop on websites that look dubious, do not have SSL certificates, or have third party payment systems. Most of these sites are easy to spot since most of them offer products at unbelievable discounts. If it sounds too good to be true, it's probably a scam. The authorities also warn against wiring money as payment, because once money is wired, it cannot be recovered again.
Be wary of emails from e-commerce sites too. Some of them contain links that lead you to purchase products at big discounts. The problem occurs when you pay and they ask for your credit card information. These sites are setup to fish for information so that the scammers can use your financial information later on.
Social Media Mash Ups
Social media is a popular way to connect, which is why it is now a popular way to dupe people out of their hard earned cash. Social media is now being used by scammers to plant malware in your computer. Users of social media should refrain from accepting friend requests from people they do not know.
Aside from malware and viruses, scammers also use social media to monitor your whereabouts. If you frequently post what you're doing or post purchases, they can use this information to track you down and possibly rob you. Think Kim Kardashian and France before posting anything sensitive online.
Apps
Did you know that downloading fake apps can lead to scams? When you download an app, it requests permission to access information about you that's already stored on your mobile device. If you download a fake app, it can use this information such as your credit card details to buy products. To avoid downloading fake apps, use apps of trusted developers and to look for reviews before installing.
What Type of Bookkeeping is Best for Business?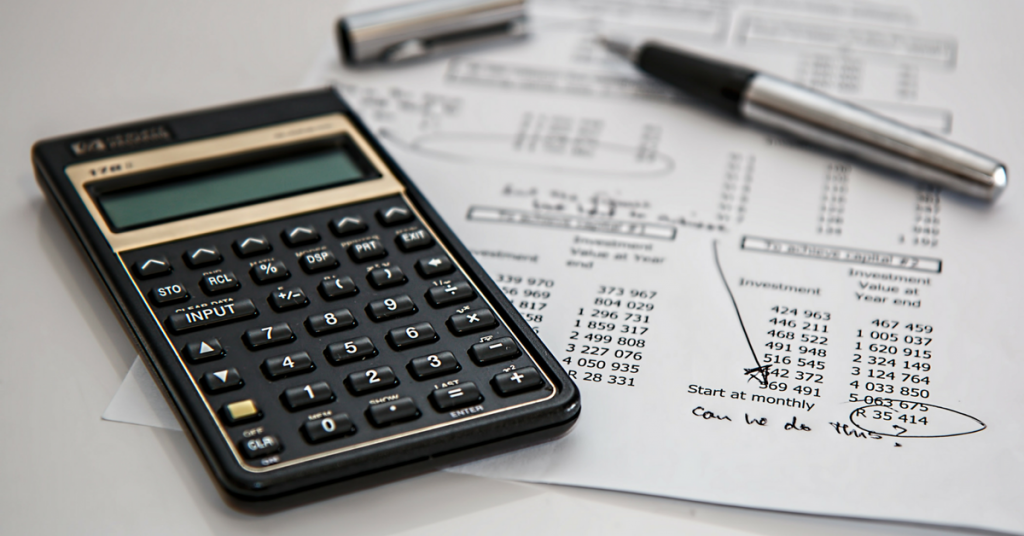 Regardless of industry or number of employees, every business requires bookkeeping in some capacity. Larger businesses might employ one, two or even more full time bookkeepers, while smaller businesses may hire a part-timer to review the books once a month. No matter the business, it's important that owners and managers understand that there is no "one-size-fits-all" approach to bookkeeping.
While cost is always a dominant factor when choosing the bookkeeping process for a business, it is not the only one to consider – after all, businesses should not bank on a bargain when it comes to the person in charge of overseeing their finances. To better understand the different "types" of bookkeeping, here are three categories to consider:
1. Traditional bookkeeper
Whether your business is small or large, you'll need to hire an experienced bookkeeper with a formal education and accreditations. Specifically, the bookkeeper should have substantial experience in business accounting, preferably in your particular industry. This way, you can rely on their previous learnings, which will allow for a shorter onboarding period.
It's important to consider the role a bookkeeper will play in relation to your business's Certified Public Accountant (CPA). Typically, bookkeepers are in charge of processing an organization's financial transactions and documents, including purchases, receipts, sales and payments. Those transactions are recorded in a ledger or journal. In addition to the daily ledger, most businesses use software, (think QuickBooks or Sage), to keep track of entries, debits and credits. Keeping two separate recordings, one manual and one virtual, results in a trial balance with a final total of debits and credits that match. The ideal bookkeeper, particularly those who are certified, will classify and summarize financial information into financial reports, balance sheets, income statements and cash flow statements.
A CPA's priority should be analyzing business processes and reporting, and providing advice to the business owner, especially for complex tax filing concerns. While a bookkeeper handles the businesses' day-to-day transactions, the CPA will review and analyze the financials at specified times throughout the year. To ensure cohesion and integrity of the business's finances, it is critical that the bookkeeper and CPA work as parts of a system.
2. Advanced bookkeeping technology
All businesses should implement some level of technology into the accounting workflow to lessen their financial and administrative burden. When considering advanced bookkeeping technologies, businesses must ensure that the technology works harmoniously across the board, while solving for particularly tedious tasks within the workflow.
For example, one of the more time-consuming, monotonous tasks in the average accounting workflow is data entry. From invoices to expense receipts, businesses are flooded with excessive yet necessary documents on a daily basis. For more streamlined and efficient data entry, businesses should employ expense tracking and management technology. Proper expense tracking ensures that employees are getting reimbursed for their expenses on the job while maximizing tax deductions and protecting the business in case of an audit.
To ensure the business's expense management technology seamlessly plugs into their existing accounting workflow, owners and managers should be on the lookout for three features:
1. Mobile capture: Bulky scanners are office gadgets of the past. In today's business world, mobile apps and software can turn your smartphone camera into a mobile scanner, allowing business owners and employees to simply snap a photo to extract data points, like totals, dates and vendor names, and import them into the proper location.
2. Integrate with advanced accounting software: Proper "locations" are often powerful accounting software, like QuickBooks or Sage. Through integration with the accounting software, the data entry process is not only streamlined, but ensures the correct information is being put into the correct data field.
3. Cloud Capabilities: In today's increasingly-connected world, business owners and employees need access to their most important business documents at all times, so it's important that their expense management systems are connected to the cloud. In addition to ease of access, the cloud promotes a collaborative work environment and allows coworkers to always be on the same page.
While most businesses use some combination of advanced technology and a traditional bookkeeper, those that are looking for a completely hands-off (and expensive) approach should consider a virtual bookkeeper.
3. Virtual bookkeeper
With the ubiquity of cloud technology and the popular practice of remote collaboration, some businesses are employing new virtual bookkeeping services. Virtual bookkeepers stand in as an entire outsourced accounting department for a business. With a team of bookkeepers, businesses have a unique system of checks and balances giving the owner peace of mind.  While they may lose the personal approach of a single bookkeeper, they can rely on availability and speed with multiple bookkeepers available at a moment's notice.
When deciding what kind of bookkeeper will work best, it's important for businesses to realize that advanced technology can supplement (or even replace) certain aspects of the bookkeeping workflow. While a full-time bookkeeper can certainly manage the entire process, businesses that implement certain software can eliminate tedious steps of the process, saving time and money. By allowing technology to solve for menial tasks, business owners may be able to move to a part-time bookkeeper or even take over the role themselves.
Each option comes with pros and cons, and it is determining the best fit for each individual business that is paramount.   Business owners and managers should keep their bookkeeping process current; both to the market and their businesses' ever-changing requirements. There is always room for improvement, so constant evaluation and tweaking of workflows to ensure an efficient bookkeeping process, and ultimately, a better return on investment, should always be employed.
Things You Should Think About Before Bootstrapping A Business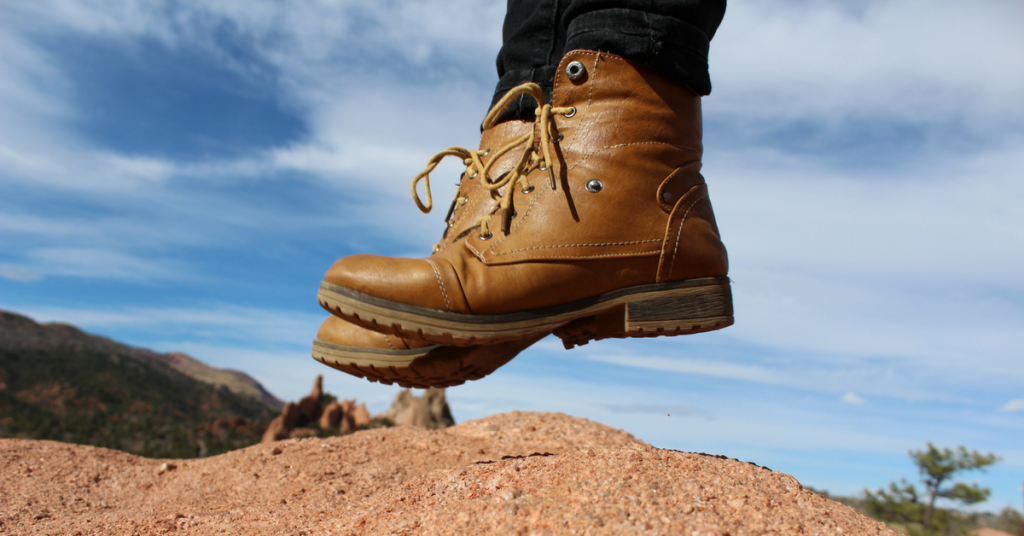 Bootstrapping is the process of finding funding from other sources like friends, family and other potential investors. As an entrepreneur receiving a check for thousands of dollars to help fund your business validates your idea and can motivate you to work harder in achieving your goals. While it seems like a good way to get funding for your business, it is not as easy as it sounds. Bootstrapping requires flexibility and hard work. Here are some things you need to think about first before bootstrapping your business.
The Right Partner
Having the right partner or co-founder can make your business run more smoothly. The right partner can make the bootstrapping process easier. Find somebody you can trust and who has skills that complement yours. If you're a hardcore business man but not good in keeping the books or accounting, find a partner who can balance your books for your best chances of survival.
Fundraising is Not Business
A small business is usually composed of small staff and limited funds. As the co-founder, it is your job to find funding. However, bootstrapping can take you away from your business. This can be very risky especially if the business is still in its infancy. Your business can only grow when the team is spending time to grow it. But time is a fixed resource and without you there to help grow it, your business has less resource to grow the business, making fundraising a "costly" venture for you.
The worst part of fundraising all the time is that it makes you into a good fundraiser but worse CEO. Spending lots of time away from the business especially when you're starting out can have a bad effect on it.
More Money, More Problems
According to many investors, they add value to your company. While this is true in some aspects, there are also investors that are "problem creators" and not problem solvers. Investors bring in money for the company and are great when you want to bounce off ideas but they do not actually run the business for you. In business, the person with the most information can make the best decisions and nobody is as well informed as you. Some founders are naïve in thinking that investors have the same goals as they do. This is wrong, because investors are in it to make money only. They don't want to become a "world changing software" or become "the industry leader in garment manufacturer". They want a return of investment with profit as soon as possible.
This is not to say that all investors think this way. All we're saying is that their interests are not always aligned with your own.
Find A Mentor
Having guidance can help your business become successful. When you're bootstrapping your business, it is also important to find investors who are willing to mentor you. A good investor/mentor wants you to succeed not only because they have money tied up to your business but also because they want to genuinely see you succeed. A mentor can help you make difficult decisions without being emotional while giving you financial guidance.
Money Does Not Solve Problems
Receiving a big check can seem like a lifesaver to many businesses especially small startups but it does not always solve problems. A common mistake among founders is thinking that if they had X amount then they will be able to do something.  More money in the bank gives you more options, but more often than not, it gives the business more ways to spend the money they shouldn't be spending like offices or equipment they can't afford. For small businesses and startups, bootstrapped money should be used as a tool to generate more money.
Gaining the attention of well-funded venture capitalists can be very flattering. First time entrepreneurs who have a difficult time finding capital through traditional sources can find bootstrapping attractive and it is a great way to start a business. However, entrepreneurs should not see it as a safety net that your investors provide. To make the most out of bootstrapping, you need to manage your business' money as if it were your own because let's face it, the business is your own.
5 Mistakes When Spending On Your Business
A new coffee maker for the break room, new company car or educational courses seem like practical purchases for your business. But do you really need them? When you're operating on a small budget, spending on things like these can be disastrous for your business. Let's take a look at common spending mistakes entrepreneurs make that lead them to financial mishaps. If you're facing economic difficulties, stay away from these business spending mistakes.
1. Buying To Impress
The thought of buying new electronics, furniture and marketing products to impress your clients and investors sounds appealing to many businessmen. But don't just open your checkbook yet. Spending to impress is a bad idea because you're not in business to impress other people. You're in business to make a profit. Spending is an expense to your business. Instead of spending to impress, spend money to make more money. You don't need the latest electronics or new furniture. If you need to buy new equipment, get the essentials and make money with that. When you are truly profitable, then you can move up in bling.
2. Spending on Untargeted Marketing
Spending a lot of money on general advertising is not efficient and effective. Untargeted marketing is expensive because it does not bring in the most number of potential clients. For example, spending money on a billboard might make it seem like you're being visible. However, you are also visible to a lot of irrelevant people. Instead of spending on general untargeted marketing, focus on targeted marketing platforms like Google AdWords and Facebook because they can bring in clients who are more likely to buy your product or service. They are also more cost-effective compared to general advertising like newspapers and billboards.
3. Attending Expensive Conferences
Conferences can give you the opportunity not only to learn what's new in the industry but also to network and hobnob with people who can be beneficial to your organization. However, it is easy to be overly enthusiastic and go overboard. The trick is not to attend every conference and seminar. It's better to choose your events wisely by defining your networking purpose before attending an event. Instead of paying for expensive conferences, talk to industry leaders. Take them out to lunch or coffee and soak up what they have to say and learn as much as you can. This is a one-on-one opportunity you seldom get when you're in a conference.
4. Spending on Cheap Products and Service
One of the best ways to increase profit margins and keeping costs low is by looking for the cheapest available materials or service. However, this plan can also backfire on you especially if the product or service is low quality. In fact, you can end up spending more. For example, you find 2 products that will speed up your manufacturing process greatly. Product A costs less than Product B so you are naturally tempted to buy Product A. However, you fail to recognize that Product B is a trusted brand, is made with high quality materials and comes with a warranty which means it can probably last longer. If you buy Product A, you might end up buying a new one after a couple of years and end up paying the same amount. In this case, Product A ended up costing you more money. When it comes to cheap, make sure that it is made with quality materials and not the cheapest price tag.
5. Not Keeping A Record Of Your Expenses
If you don't keep track of how much you spend, you're not controlling cash. Not keeping track of spending is one of the most common business mistakes novice entrepreneurs commit. It's true that running a business takes a lot of time and many businessmen don't have the time to record all their business expenses. But keeping track is important and should be something you do every day. If you can't do it every single day, set aside a specific day of the week to track your expenses for that time period. When you control your cash flow you know where you are spending your money and can come up with ideas how to minimize expenses. Segregating expenses by department can make the chore easier for you.