Scams To Avoid During The Holidays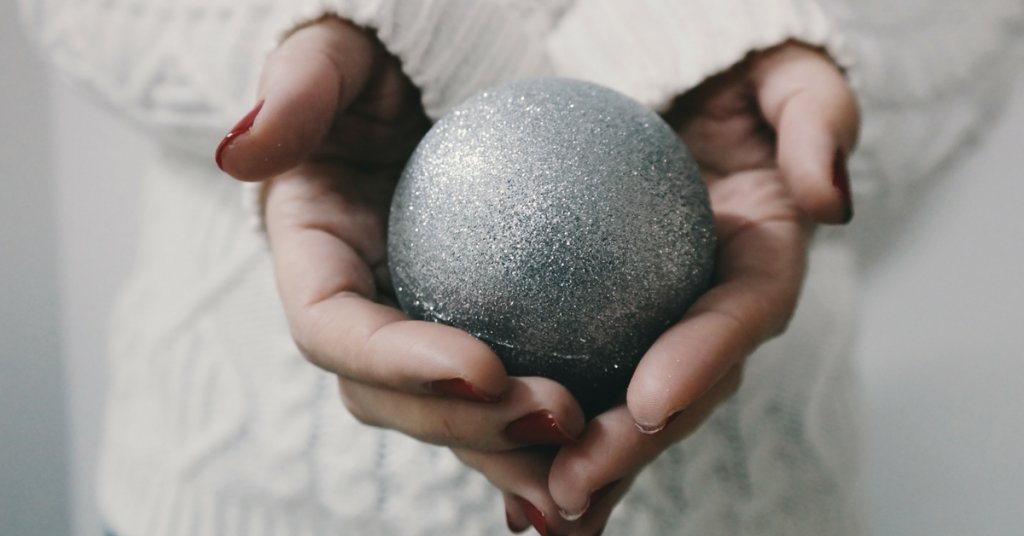 The Holidays is a special time and makes us more aware of our blessings and the needs of other people. It is during this time of the year that many people choose to give a part of that blessing to people who are needy. Unfortunately for us, it is also the time for unscrupulous people to come out of the woodwork to take advantage of this generous spirit. Giving during the Holidays is good and it is encouraged. However, it is also better to be vigilant to ensure that the right people benefit from the generosity. Here are some charity scams to avoid during the holidays.
Fake Charities
During the Holidays, giving is at its peak. It is no wonder then that charities sprout like mushrooms during this time of year. While there are many legitimate charities, be wary of fake charities that aim to take advantage of people's generosity. If you want to give to charitable institutions, give to those who make a public record of donations. The Salvation Army or Toys for Tots are good examples. In order to weed out fake charities, limit your donations to charities that provide financial statements. Check your local business bureau or the chamber of commerce for documentation.
Unfamiliar Websites
Just like fake charities, websites should be taken with caution during the Holiday Season. The FBI cautions shoppers not to shop on websites that look dubious, do not have SSL certificates, or have third party payment systems. Most of these sites are easy to spot since most of them offer products at unbelievable discounts. If it sounds too good to be true, it's probably a scam. The authorities also warn against wiring money as payment, because once money is wired, it cannot be recovered again.
Be wary of emails from e-commerce sites too. Some of them contain links that lead you to purchase products at big discounts. The problem occurs when you pay and they ask for your credit card information. These sites are setup to fish for information so that the scammers can use your financial information later on.
Social Media Mash Ups
Social media is a popular way to connect, which is why it is now a popular way to dupe people out of their hard earned cash. Social media is now being used by scammers to plant malware in your computer. Users of social media should refrain from accepting friend requests from people they do not know.
Aside from malware and viruses, scammers also use social media to monitor your whereabouts. If you frequently post what you're doing or post purchases, they can use this information to track you down and possibly rob you. Think Kim Kardashian and France before posting anything sensitive online.
Apps
Did you know that downloading fake apps can lead to scams? When you download an app, it requests permission to access information about you that's already stored on your mobile device. If you download a fake app, it can use this information such as your credit card details to buy products. To avoid downloading fake apps, use apps of trusted developers and to look for reviews before installing.
How To Get Funding For Your Small Business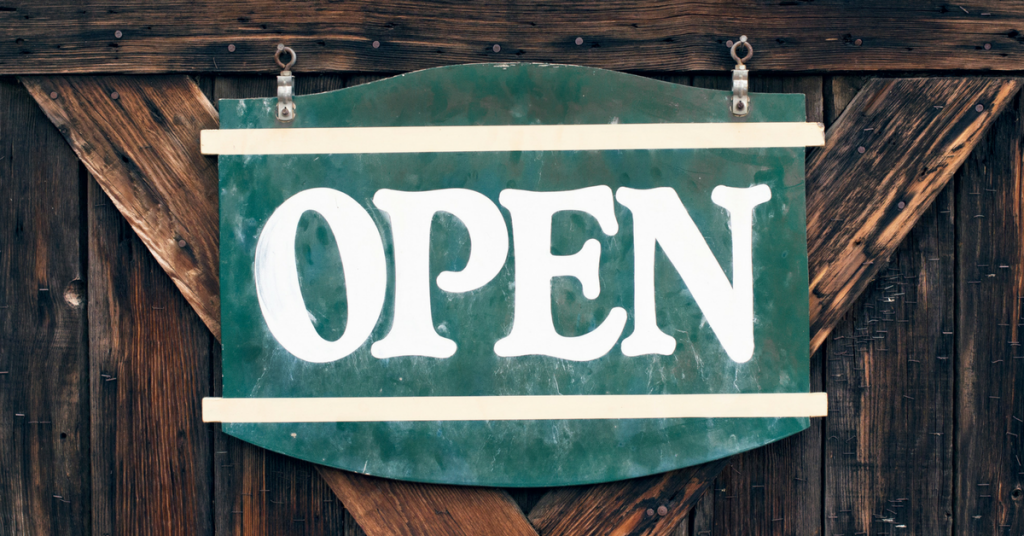 It can feel very overwhelming being a small business owner. Sometimes you might not even know where to start. This article was created to give you some tips on how to obtain resources to grow your company. The most important thing is to never quit on your dreams. There are so many tools out there that can help you grow your company more efficiently. 
Visit the Small Business Association in your city
It is very important to write a business plan. Before you seek out funding, it is critical to have a clear outline of your business goals and objectives. The SBA can assist you with reviewing your business plan and help in advising you on available funding programs. They also have mentorship programs that you can sign up for. It is vital to network with other professionals in your industry.
The Small Business Association can also provide a plethora of tips on preparing a financial statement. It is important to understand your company's profits and losses. An Income Statement can assist you with measuring your company's profitability over a period of time. Each month, you should evaluate your company's financial records. You don't need to be an accountant to prepare these types of statements. It is critical to understand every aspect of your business before you seek funding.
Research grant programs
There are available grant programs that you can apply for. Grants for small businesses have a challenging application process, plus businesses need to meet certain requirements in order to qualify. There are grants available for specific demographics, research purposes, geographic locations, and business types.
The federal government does provide grants to small business engaged in scientific research and development (R&D) under the Small Business Innovation Research (SBIR) Program. Depending on the nature of your business, you might be able to qualify for a variety of different grants.
Develop a personal saving plan
It is very common for small businesses to be self-funded. You would be surprised about how much you can save if you create an effective budget. Reducing eating out at least twice a week can save you hundreds of dollars each month. Having a social calendar is fun, but you have to remember that you are building your small business right now.
If you are selling a product, a great way of saving money is by buying in bulk. You can sometimes get great discounts by buying items from overseas. Another great way to save money is by making your own products or printing your own marketing materials. Try being creative and you never know what can happen. It will feel very gratifying to see the results of your hard work. Handmade items also give a very personalized and custom feel to the items. Pinterest is a great site to get inspiration for your projects.
Host a fundraising event
Giving back is very important and there are several non-profits that are doing great things in the community. If you are looking to obtain funding for a good cause, try hosting a fundraising event. Several restaurants are willing to allow you to host a free event at their location and donate a portion of everyone's meal to charity. You could also add a feature on your website to allow customers to donate a $1 to your charity at the checkout.
People love to read positive stories about companies that give back to the local community. You can also offer individual internships at your company, so they can get school credit or community service hours. Once you have raised funds for your charity or non-profit organization, you can issue a press release or invite a local news station to report what you are doing for the community.  "Kindness in words creates confidence. Kindness in thinking creates profoundness. Kindness in giving creates love." – Lao Tzu
How business loans can be effective
There will come a time when you need to grow your small business. It is difficult to grow your business if you don't have the available cash flow. A lot of startups fail because they are unable to take their businesses to the next level. I suggest that you review your business and write out your expenses. Estimate how much money it would take for you to operate, then use that figure to help determine how much you need. You will most likely need to provide financial records to show the amount of money your small business earns as well.
Several well-known banking institutions and online sites offer small business loans. Credit unions and community banks are very small business friendly. Obtaining a line of a credit is also a possible option. Check your credit score because that will play a huge part in getting your loan approved at a good interest rate. There are predatory lenders out there that will offer extremely high interest rates. You don't want to get a business loan and then end up losing your business trying to repay the loan. Having a business loan can reduce the stress of covering your current overhead, get you to pay your staffs, and will allow you to focus on growing your business.
PayPal is a great tool for tracking your business expenses and generating reports. You can also use the PayPal card swipe machine to accept payments for a fee. A little known resource is the PayPal Working Capital funding service. I would advise that you read the reviews and important disclosures regarding this funding option. PayPal Working Capital offers flexible payment options, fixed fees, no credit check, and funding is available in minutes if approved.
Crowdfunding might be a great option
There are several popular rewards-based crowdfunding options. This is where companies offer 'rewards' or 'perks' to individuals who pledge to his or her project. It is important to research all of the pros and cons associated with this option. These programs also allow you to interact with the world and obtain feedback on your company or idea. A potential investor might be out there waiting to jump in and help you fund your small business.
There are also several personal online fundraising sites that you can share with your friends and family. It is recommended to have a strong presentation of what the funding will be used for. This will help you obtain more funding and encourage more people to share it with others. This option typically doesn't generate as much revenue as crowdfunding, but it can be very effective.
If you are looking to create a small business, I would like to wish you the best of luck. Owning a small business is one of the most rewarding and scariest things that you will ever do. America was built by small businesses and it is important to know some of the available tools to grow your company.
Entrepreneurs know that raising money to start your business is one of the toughest things you have to do. Competition for funds increase every day so your chances of securing an investment grow slimmer. However, finding an investor is not impossible and fundraising does not need to be stressful. Here are some things you can do to take some of the pressure off and start rolling in investments.
Tell Your Story
Tell them what your company is all about. If you are raising money for a certain purpose, people are more likely to support it if they see or know where their money is going. You have to make investors understand how your product or service will change the lives of your potential customers. In TV shows like Shark Tank it is common to see entrepreneurs give the investors their background and the background of their company in story form. Try to evoke emotion in your investors so that they will be more inclined to write checks.
Determine The Amount of Money You Need
When you're fundraising for your business, you're using other people's money. Make it easier for them to part with their money by telling them how much you need. Get quotations, documentations such as bills and business costs and your business budget. You need to be able to show investors that there is attractive profitability once the business takes off and the bills are paid.  
In this connection, you need to keep your business costs low. Investors like to see attractive profit margins so that they will be able to get a return on their investments as soon as possible.
Approach Relatives and Friends
You can perfect your sales pitch by starting with your family and friends. Invite them to become shareholders of your company by telling them of the advantages of joining you in business. If your relatives like the idea, they become shareholders of the business. However, make sure that you retain majority ownership of your business. If you sell too much, you become diluted. This could spell trouble if you need to raise more funds.
Borrow From Banks
Banks are good options for raising money. You don't need to give them equity because they will be lending you money. For this option, you need to show banks that you will be able to pay your loan. Documents like cash flow and collateral are needed to secure a bank loan. Generally speaking, banks are more comfortable with lending their money to businesses that have a proven track record. If the business consistently sees profit and this profit is good enough to cover additional debt, then the loan is more likely to be approved. If you're a startup, you need to prepare a thorough loan package with explanations how your company will grow and repay the loan.
Keep Business Costs Low
Now that you have money, it is normal to be tempted to buy new office equipment like computers, desks and chairs. You have to resist temptation because this is not why you wanted to start raising money in the first place. Burning through your investment is the first mistake new entrepreneurs make. Once business capital has been secured, you need to be careful how you spend it because everything is an expense to your business especially if you're not profitable yet. Avoid getting burned by cutting down costs like working from your house instead of renting a fancy business address or buying new furniture. It might not sound ideal but the savings can be put in other areas of the business that really need money like new manufacturing equipment, automated software that will make service faster or hiring new people to make more products if supply is behind. Keeping business costs low does not only prevent you from burning through capital but it also improves your profit margin.
Starting a business always comes with new financial responsibilities on top of personal expenses like rent, mortgage, student loans, gas and utilities. Many entrepreneurs learn that starting a business is not the easiest way to make money; it is the easiest way to burn through it. Starting a business can be a nerve-wracking track, but it can also be rewarding.
5 Mistakes When Spending On Your Business
A new coffee maker for the break room, new company car or educational courses seem like practical purchases for your business. But do you really need them? When you're operating on a small budget, spending on things like these can be disastrous for your business. Let's take a look at common spending mistakes entrepreneurs make that lead them to financial mishaps. If you're facing economic difficulties, stay away from these business spending mistakes.
1. Buying To Impress
The thought of buying new electronics, furniture and marketing products to impress your clients and investors sounds appealing to many businessmen. But don't just open your checkbook yet. Spending to impress is a bad idea because you're not in business to impress other people. You're in business to make a profit. Spending is an expense to your business. Instead of spending to impress, spend money to make more money. You don't need the latest electronics or new furniture. If you need to buy new equipment, get the essentials and make money with that. When you are truly profitable, then you can move up in bling.
2. Spending on Untargeted Marketing
Spending a lot of money on general advertising is not efficient and effective. Untargeted marketing is expensive because it does not bring in the most number of potential clients. For example, spending money on a billboard might make it seem like you're being visible. However, you are also visible to a lot of irrelevant people. Instead of spending on general untargeted marketing, focus on targeted marketing platforms like Google AdWords and Facebook because they can bring in clients who are more likely to buy your product or service. They are also more cost-effective compared to general advertising like newspapers and billboards.
3. Attending Expensive Conferences
Conferences can give you the opportunity not only to learn what's new in the industry but also to network and hobnob with people who can be beneficial to your organization. However, it is easy to be overly enthusiastic and go overboard. The trick is not to attend every conference and seminar. It's better to choose your events wisely by defining your networking purpose before attending an event. Instead of paying for expensive conferences, talk to industry leaders. Take them out to lunch or coffee and soak up what they have to say and learn as much as you can. This is a one-on-one opportunity you seldom get when you're in a conference.
4. Spending on Cheap Products and Service
One of the best ways to increase profit margins and keeping costs low is by looking for the cheapest available materials or service. However, this plan can also backfire on you especially if the product or service is low quality. In fact, you can end up spending more. For example, you find 2 products that will speed up your manufacturing process greatly. Product A costs less than Product B so you are naturally tempted to buy Product A. However, you fail to recognize that Product B is a trusted brand, is made with high quality materials and comes with a warranty which means it can probably last longer. If you buy Product A, you might end up buying a new one after a couple of years and end up paying the same amount. In this case, Product A ended up costing you more money. When it comes to cheap, make sure that it is made with quality materials and not the cheapest price tag.
5. Not Keeping A Record Of Your Expenses
If you don't keep track of how much you spend, you're not controlling cash. Not keeping track of spending is one of the most common business mistakes novice entrepreneurs commit. It's true that running a business takes a lot of time and many businessmen don't have the time to record all their business expenses. But keeping track is important and should be something you do every day. If you can't do it every single day, set aside a specific day of the week to track your expenses for that time period. When you control your cash flow you know where you are spending your money and can come up with ideas how to minimize expenses. Segregating expenses by department can make the chore easier for you.