Scams To Avoid During The Holidays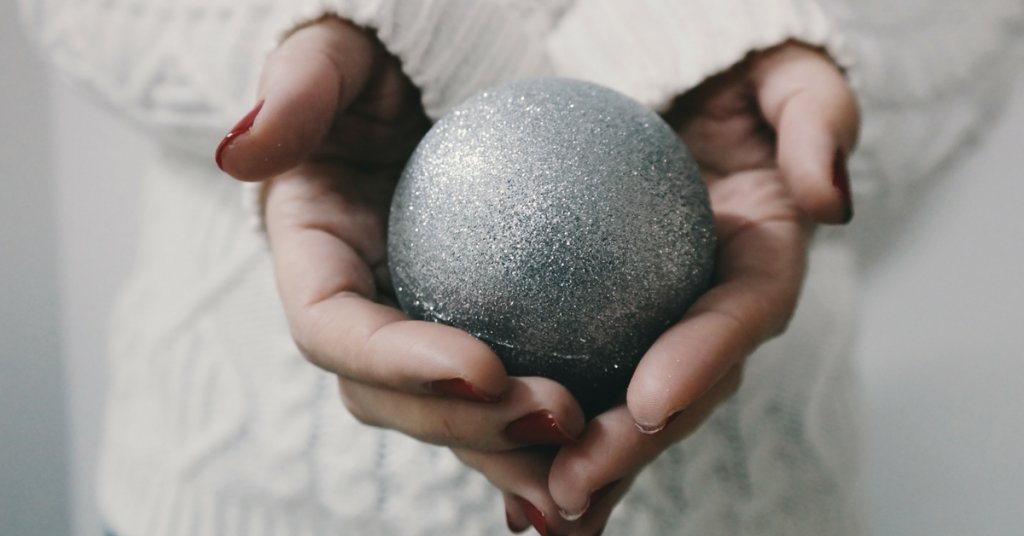 The Holidays is a special time and makes us more aware of our blessings and the needs of other people. It is during this time of the year that many people choose to give a part of that blessing to people who are needy. Unfortunately for us, it is also the time for unscrupulous people to come out of the woodwork to take advantage of this generous spirit. Giving during the Holidays is good and it is encouraged. However, it is also better to be vigilant to ensure that the right people benefit from the generosity. Here are some charity scams to avoid during the holidays.
Fake Charities
During the Holidays, giving is at its peak. It is no wonder then that charities sprout like mushrooms during this time of year. While there are many legitimate charities, be wary of fake charities that aim to take advantage of people's generosity. If you want to give to charitable institutions, give to those who make a public record of donations. The Salvation Army or Toys for Tots are good examples. In order to weed out fake charities, limit your donations to charities that provide financial statements. Check your local business bureau or the chamber of commerce for documentation.
Unfamiliar Websites
Just like fake charities, websites should be taken with caution during the Holiday Season. The FBI cautions shoppers not to shop on websites that look dubious, do not have SSL certificates, or have third party payment systems. Most of these sites are easy to spot since most of them offer products at unbelievable discounts. If it sounds too good to be true, it's probably a scam. The authorities also warn against wiring money as payment, because once money is wired, it cannot be recovered again.Be wary of emails from e-commerce sites too. Some of them contain links that lead you to purchase products at big discounts. The problem occurs when you pay and they ask for your credit card information. These sites are setup to fish for information so that the scammers can use your financial information later on.
Social Media Mash Ups
Social media is a popular way to connect, which is why it is now a popular way to dupe people out of their hard earned cash. Social media is now being used by scammers to plant malware in your computer. Users of social media should refrain from accepting friend requests from people they do not know.Aside from malware and viruses, scammers also use social media to monitor your whereabouts. If you frequently post what you're doing or post purchases, they can use this information to track you down and possibly rob you. Think Kim Kardashian and France before posting anything sensitive online.
Apps
Did you know that downloading fake apps can lead to scams? When you download an app, it requests permission to access information about you that's already stored on your mobile device. If you download a fake app, it can use this information such as your credit card details to buy products. To avoid downloading fake apps, use apps of trusted developers and to look for reviews before installing.
What To Do When You Lose Creativity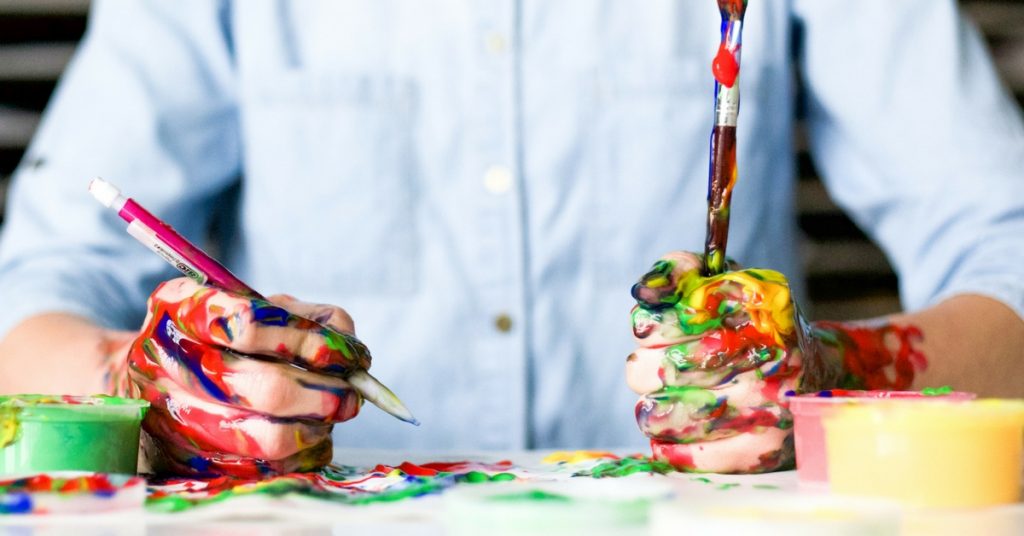 The longer you are tasked to creating things, the more likely you will lose your creative edge. It doesn't matter if you're making websites, writing a new book, or making a new recipe. There might come a day when you feel too lethargic to get out of bed or dread going to work. These are some of the most basic and easy-to-shrug symptoms of losing the creative streak. The good news is that there are ways to snap out of it. You can regain your creativity and prevent yourself from "drying out" by practicing a few simple tasks.
Explore
When we were kids, it's always fun to experience new things for the first time. As we get older, our sense of wonder gets jaded, probably because we had to grow up and face reality. But rediscovering how great the world is can help awaken our creative streak. To prevent yourself from losing it or to find it if it's already lost, explore and experience new things again. You can set aside one day a month to try something new, be it an experience, new dish, or venturing out to a new place. Adventure can reawaken creative juices and your sense of wonder.
Laugh
One of the reasons why we lose our creativity is pressure. It can be quite stressful if you're always looking for new ways to make your design look fresh. Sometimes it is even unavoidable that your paintings, essays or web designs all look the same way. Stress can kill creativity, so what better way to de-stress than to laugh? You can watch a comedy movie, catch a live comedy act, or just clown around with your friends. When your brain is filled with oxytocin and dopamine, which we get from laughter, you will be more relaxed and find it easier to find inspiration for creativity.
Think Like A Kid
If you're asked to be creative, ask yourself what your six year-old would do in situations like these. Kids can be very creative and surprisingly straightforward. It might feel weird at first, but you never know, so you might as well give it a try and see if it works.
Rediscover Creative Pursuits
When was the last time you painted something, read a good book, sang, danced like nobody's watching, or even modeled clay? All these creative outlets sometimes get lost because of busy lives. However, you can rediscover them again if you set aside time at least once a week to be creative outside your work.
Meditate
Mediation is a good way to relax both the right side (creative) and left side (logical) part of the brain. When they are both relaxed, they work harmoniously so you don't run out of creative ideas. Some people think that they don't have much time to mediate, but it can be surprising what 5 to 10 minutes of meditation can do for your brain. Meditation does not have to be complicated. You can start by thinking happy thought for 10 minutes each day for relaxation, and you will be surprised how easy it will become to carry on creative tasks.When it comes to being creative, pay attention to yourself. Find out what works and what doesn't. This can tell you when you are most inspired, which in turn can really help you to continue being creative.
These Are All of the Industries Experiencing The Amazon Takeover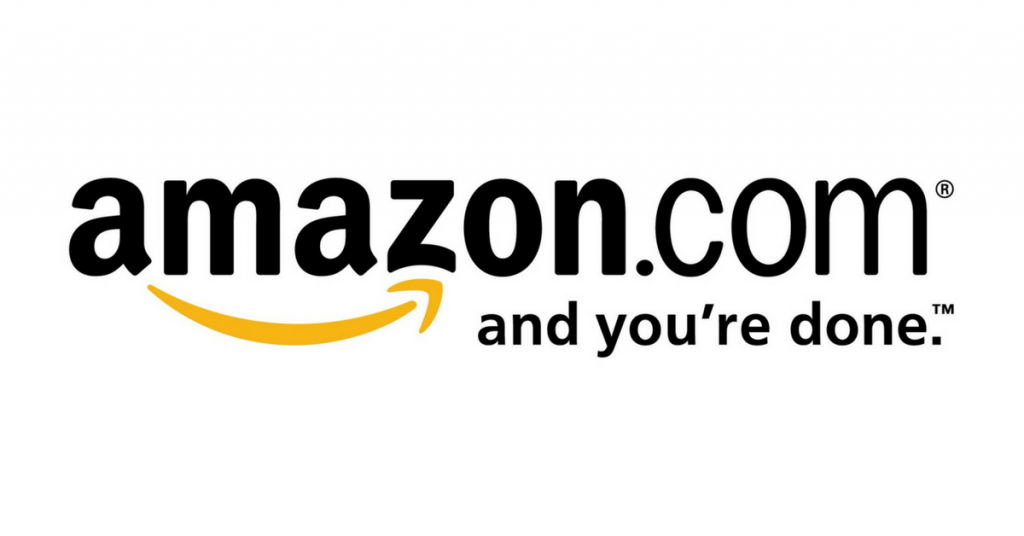 Amazon's continuous growth is prompting the company to expand into a variety of industries well beyond their initial scope of electronic commerce. Beginning as an online bookstore, Amazon now represents the

most valuable United States retailer

regarding market capitalization. Amazon founder Jeff Bezos is presently

the world's richest person

. A combination of success and drive for constant expansion is resulting in an Amazon takeover of several important industries. Amazon still reigns supreme as an online retailer, though clearly that title alone is not enough to satisfy Bezos. His areas of interest are vast, including the following.
Brick-and-Mortar Retail
Just last year, the Amazon takeover

included Whole Foods, where they were acquired for $13.7 billion

. The move continues Amazon's battle with Walmart to reign supreme in the retail space. On the other side, Walmart is continuing to

refine their online space

, while remaining America's top employer. The battle between these two giants will continue to wage on, with Amazon's interest in the brick-and-mortar space being no secret.Even before the Whole Foods acquisition, Amazon's plans to build

convenience stores and curbside pickup locations

shows a deep infatuation with becoming a strong brick-and-mortar presence. Beyond a mere presence, Amazon is confident that consumers will continue embracing a model that allows them to order online and pick up in person.Amazon's opening of the

Amazon Go Store in Seattle in January

marks an exciting time for these interests. Customers enter the store and scan their Amazon Go app as they do. Cameras and other sensors track customers' activity as their browse, registering an item into their virtual cart when they take it off the shelf. Customers are charged when they leave the store with their goods. Amazon terms the idea "Just Walk Out" shopping and hopes to attract customers who despise waiting in lines, as many do.Amazon's reshaping of the typical brick-and-mortar presence is introducing consumers to new ideas like "Just Walk Out" shopping. Combined with the acquisition of Whole Foods, the company will without a doubt continue to redefine the brick-and-mortar shopping experience.
Delivery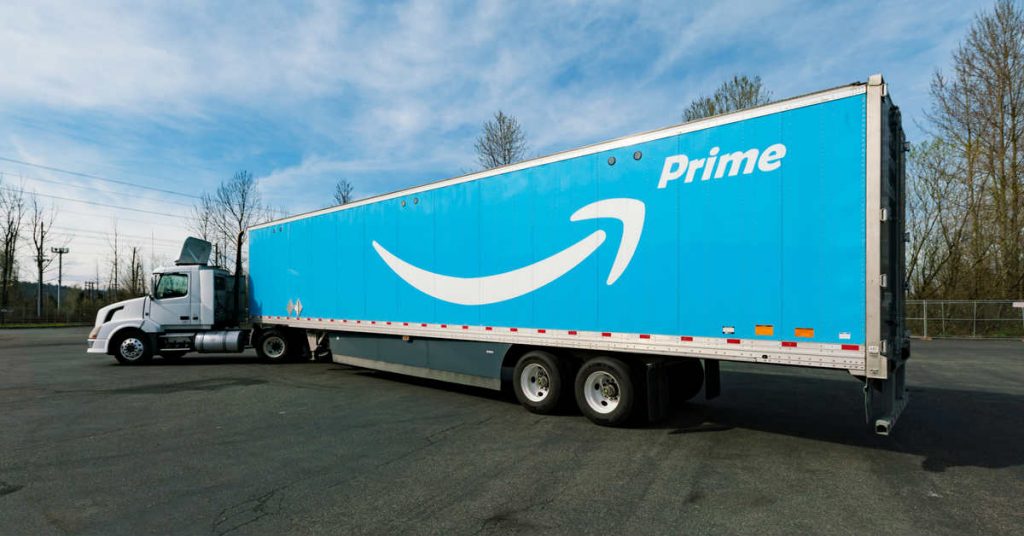 Amazon has been shaping the delivery industry for many years now, especially since Amazon Prime's introduction in 2005. The company's vow to deliver items to Prime customers in two days or less still presents a challenge to online retail competition, who are well aware that they must match these shipping expectations or compensate in some other way, like offering lower prices. Meeting Amazon's delivery promises and their costs is a major challenge, especially to new eCommerce businesses.Beyond Amazon Prime's major influence on shipping expectations among online retailers, Amazon is redefining what the delivery space means through their utilization of drone technology. Specifically, Amazon Prime Air is introducing a new delivery system, where unmanned aerial vehicles can safely get packages to customers in 30 minutes or less.Amazon, already familiar with quick parcel delivery, is upping the ante even more in the delivery industry with such lofty ambition. Still, with a private trial already underway in the UK, Amazon Prime Air and the use of drones in delivery is a very real aspect of the future. Upon receiving the regulatory support, we can anticipate Amazon Prime Air to be an option for many.
Technology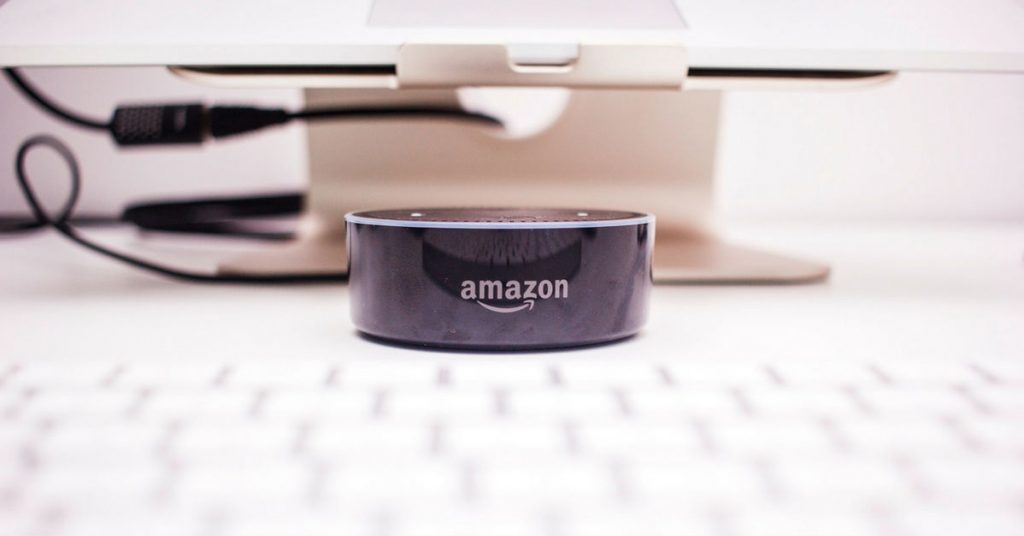 It makes sense that Amazon is continuing to make significant moves in the tech sphere. There's no doubt regarding the company's technical expertise and how technology can accommodate access to their variety of products.Among their technological products is Amazon Fire TV, which streams live TV and enables users to watch hundreds of shows and movies. There's also the Amazon Kindle Fire, which capitalizes on Amazon's vast digital library in the form of a tablet computer with a seven-inch multi-touch display. Many still view Kindle Fire as a

strong competitor to Apple's iPad

.Amazon's Dash buttons, while simple, are also an exciting addition to their array of tech. The Dash Button is a single-function controller that consumers can place around their house near items that need replenishing. Need a new order of Tide paper towels? Order a specific Dash button for Tide, put it near the towels and press the button when you notice them running low. They will then arrive on your doorstep in a couple of days.
Entertainment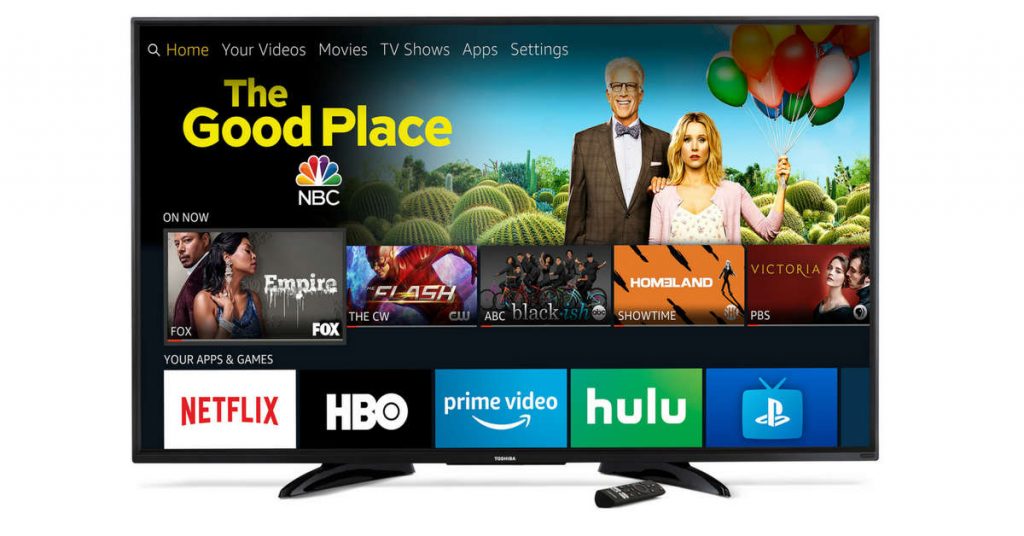 Amazon Prime offers much more than free two-day shipping. One of Prime's most notable benefits is the increasingly impressive Amazon Video platform. The Amazon Prime Video show

Transparent

won the Golden Globe Award for Best Television Series, Musical or Comedy in 2005, while 2017 Oscar Best Picture nominee

Manchester by the Sea

is also developed by Amazon Studios.Amazon is increasing their influence in both TV and film by producing excellent content, including many

notable releases in development

. They're emerging as a viable competitor to cable, Netflix and Hulu.Whether a consumer prefers reading a book or watching a movie, Amazon is seeking to have the entertainment niche covered.
Is This Amazon's Peak?
Amazon's firm grasp across multiple industries begs the question: Is this Amazon's peak? While it's impossible to tell definitively, stockholders should monitor the situation closely. Amazon has been a model of consistent growth since 2000. Presently, Amazon's stock trades for

approximately 130 times

the business's projected earnings for 2018 and almost four times its projected sales for 2018.These growth prospects rely on revenue per customer growth. Although there will certainly be customers who increase their spending on Amazon, it's difficult to think of any huge breakthroughs or offerings that will prompt more revenue per customer, especially upon Prime's increase to $119 per year. Many customers may opt to spend that on a Costco membership instead.Additionally, it's important to note that Amazon's acquisition of Whole Foods plays a significant role in the stock increases the past year for Amazon. The market seems to be operating under an assumption that Amazon will make a similarly buzzworthy acquisition this year, which is far from a given.

Still, even if market projections seem a bit optimistic at the moment for Amazon, there's no doubting that the company will continue playing a significant role in shifting expectations within several industries, from delivery and entertainment to the brick-and-mortar experience.
Business Insurance And Why You Need It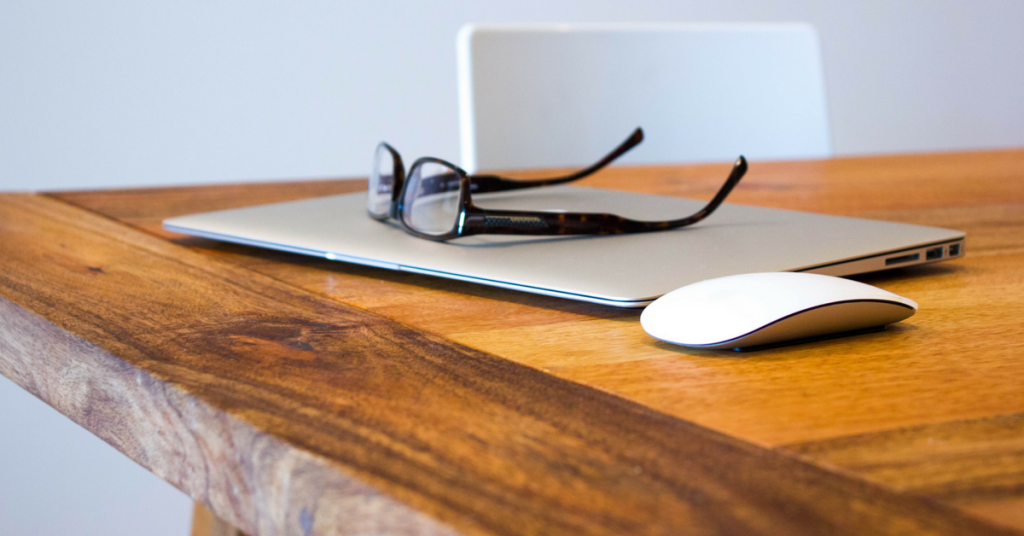 Business insurance is a requirement that you should not ignore even if you are in a low-risk workplace. For certain business sectors such as healthcare industries, mechanical workshops or amusement parks, getting a liability insurance is essential. Finding the best insurance can be a challenging and complicated process, but it is better to get an insurance coverage. Disasters happen, and you need an authorized protection to save you from severe economic loss.
Why is business insurance necessary?
If you start a business and employ some people, you need to have business insurance. It is a legal requirement. The insurance coverage varies from one country to another. Almost all countries have made it compulsory for the companies to get a liability insurance. You may think that your business is small and has less risk. You can also think that you can afford the losses your companies might face. The business experts always advise getting a proper insurance for every kind of business. There can be natural disasters like floods or earthquakes. Fire accidents and thefts are not the only risks. Your business can incur massive losses due to disruption of work. There can be cash crunch, skilled labor crisis, road work, police barricades and criminal acts too. You should consider all the aspects before buying an insurance coverage for your company.
General Liability Insurance
Almost all trades have some liabilities. So, a general liability insurance is essential. Before you hire some employees for your business, get a liability insurance first. Your company becomes the 'employer.' It becomes a legal need if you wish to make your business a limited company. If any of your staff falls ill or faces any fatal accident during working hours, your company becomes liable. You need to discuss with your insurance broker about the amount of liability insurance cover your business needs. If there is any death because of their work in your company, you need to arrange appropriate compensation. So, you should avoid any expense trimming while buying insurance for the company.
Professional Liability Insurance
It is also known as errors & omissions (E&O) insurance. This is not a one-size-fits-all insurance. Each industry has different concerns while running the business. So, you need customized coverage for your business. The professional liability insurance protects the business from the claims that the company was negligent in performing their services accurately. When you buy the E&O insurance, make sure you appoint an attorney for your company who can defend the lawsuits filed against the company.
Property Insurance
Property Insurance is a must when you run a business. Be it your own building or leased property, you need coverage. This insurance covers your business inventory, equipment, signage, and furniture from any losses due to fire, storm or burglary. Home based businesses still do not get much coverage from property insurance. You need to ask your insurer for extra coverage.
Product insurance
Apart from the above-mentioned insurance policies, you should get an additional product insurance to cover your manufacturing business. It covers any loss due to manufacturing, distributing and retailing hitches.

Buying insurance for your business is complex. You need a trustworthy insurer. Every business needs a unique package based on the requirements of the company. You should always review your insurance policies and keep them in active status.