Saving Money On The Holidays
The best time of the year has finally arrived. As people are gearing up for merry-making, the list of expenses also gets longer. The thought of ringing in the new year with a pile of debt can make you restless. Make a comprehensive plan, shop smart and enjoy your holidays with full vigor. Here are some smart tips to save you from spending too much on the holiday season.
Make a budget
Think about how much you can spend. Do not go overboard with spending. Include even the smallest anticipated spending in your budget like postage, greeting cards, Christmas décor, and so on. Observe all the expenses minutely and try to save a few bucks if you can. Before you go into a store, think about how much you want to spend on an item. If you can stick to your budget with every purchase, you can allocate some extra money on some unexpected expenditures.
Use cash
Using cash for holiday shopping is a great way to save some money. You can only spend how much you have. Credit cards are like short-term loans. These cards enable you to shop more than you can afford and regret later.
Put yourself on the shopping list too
Sometimes, you buy something very expensive for someone out of impulse, but you never buy that for yourself because of budget constraints. Sometimes, it is better to splurge on yourself too. Check the impulsive gift shopping to save money.
Send e-cards
Sending e-cards is a great way to save money on postage. E-cards are mostly free and come with attractive personalized options.
Choose an inexpensive method to make merry
You do not need to buy extravagant gifts for everyone in the family. Instead, take them out for a ride to see the neighborhood Christmas lights. You can also bake some cookies or cakes for them or try making Christmas crafts for the kids.
Take advantage of the discounts and sales
Holiday sales are the best opportunity to get some amazing gifts at low prices. Check the online deals too. Do some research and ensure that you are paying the best price available in the market for a product. You also need to know when to stop splurging.
Become a Secret Santa
You can use your finances to participate in charity during the holiday season. Instead of buying endless toys and gifts for family and friends, donate generously to this noble cause. You can be on your budget and at the same time arrange toys, clothes, and books for those less fortunate. You can also ask your family to join these celebrations and experience a unique feeling.
Arrange potluck parties
Organizing a big party for family and friends is an age-old tradition for Christmas and New Year. However, arranging and decorating the party in a generous way is a pricey affair. Cooking a lavish meal also needs lots of time and money. Let all your guests know that you are preparing the main dish for the party, and you would appreciate if they can bring in sides, appetizers and drinks. You can also send emails to all the guests requesting a special dish for the party along with the invite. After all, collaborative effort is known to produce great results.
It's normal to get carried away by the festivities and spend a fortune on shopping. However, having a balanced budget for your holiday shopping can save you from the extra financial burden.
7 Truths Of Entrepreneurship No One Tells You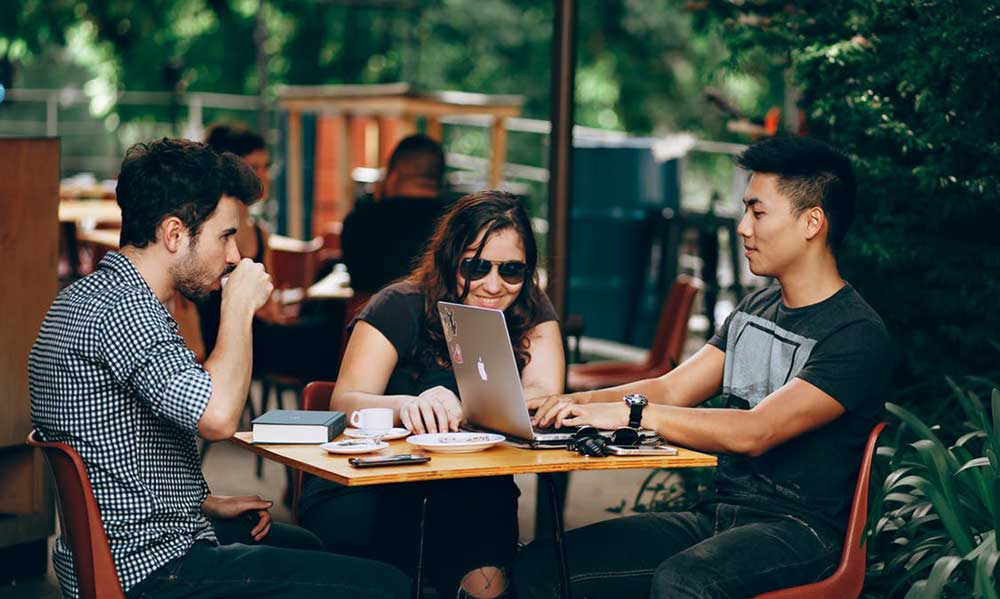 Being an entrepreneur is a high-risk and high-reward journey that only few can withstand. Nowdays, becoming an entrepreneur seems like a worthwhile pursuit. Afterall, you get to be your own boss. You make lots of money, right? And best of all, you get to wear the much sought after badge of honor – that you're a part of the 1%. Much of that is fiction and the reality of entrepreneurship is hardly anything like what the media and entertainment industry portrays. Everyone knows entrepreneurship is difficult, but very few know just how difficult and what the journey is actually like. Here are the 7 Truths about entrepreneurship that very few people will tell you.
1) No One Cares That You're An Entrepreneur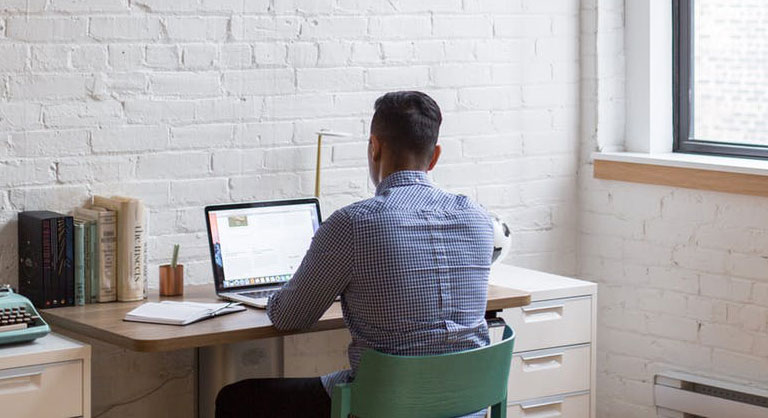 One of the perk of being a self proclaimed "entrepreneur" is that you're among the special few. Nothing could be further from the truth. Once you become a recognized "entrepreneur", you'll realize just how many of you there are. And no one really cares about one another. No one thinks about you, cares about you, or believe your idea is special. At least not yet. As hard to swallow as it is, people don't care that you're an entrepreneur as much as you think.
2) You Never Escaped The 9-5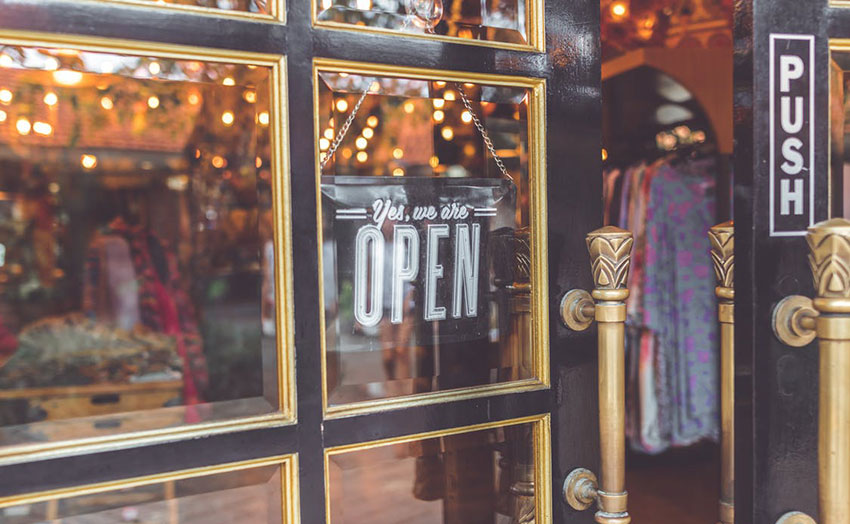 Another common reasons people become entrepreneurs is to escape the traditional nine to five work week. I hate to disappoint you, but that's literally the complete opposite of what will happen. Not only are you not going to escape it, you end up having to work the ten-to-two in addition to the nine-to-five. You'll miss the days where you get to relax and stop thinking about work after 5PM. And you'll certainly miss only having to work 40 hours a week.
3) Someone Already Did It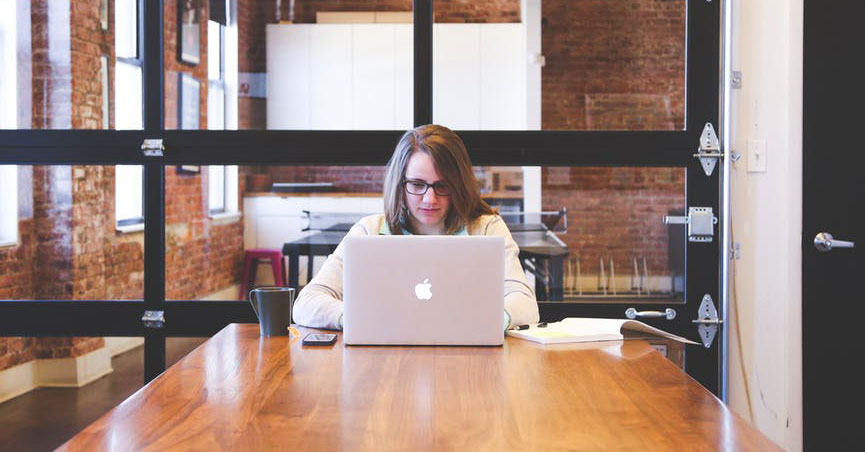 You became an entrepreneur because you thought you were doing something unique and cool. And you also thought that you were the only one in the known entire universe that's ever thought of that idea. Oh boy, you couldn't be more wrong. Little did you know, you've been typing in all the wrong keywords on Google to find your competitors. The moment you begin to seriously research your competitors, you start to find them. And you'll also realize that in many cases, your competitors are older than you, more experienced, and have more funding. Prepare to be demoralized.
4) No One Wants To Give You Money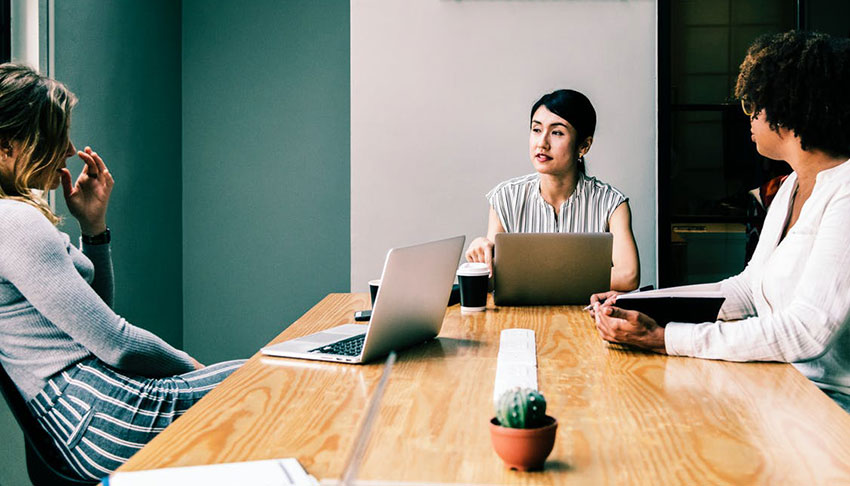 To make matter worse, no one wants to invest in your idea at this stage. If you're just starting out, you likely have very little to show for. And savvy investors want to put their money where they will have the highest chance of getting a return of investment, and you're just not it, not yet at least. But along the way, you'll realize just how difficult fundraising can be. For most entrepreneurs, it takes anywhere between 6 months to a year to secure their first round of funding. For some, it will take even longer. So if you're in need of capital, be prepare to play the long game.
5) You Stopped Loving It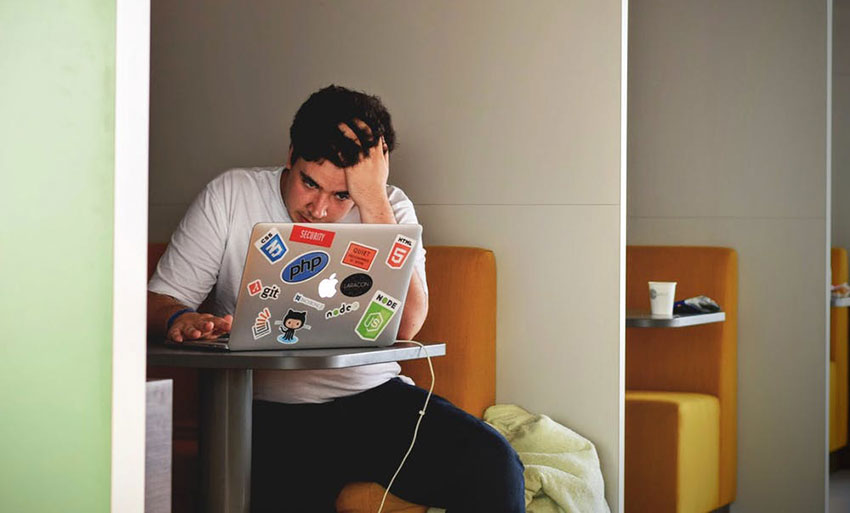 And the tragic truth will seek you out one day. One day, you'll sit at a coffee shop waiting for your next meeting to show up. You've hardly slept the night before. You can't even sort out all the tasks you haven't done this week. As you're sitting there, you can feel both your energy, hope, and aspiration dwindling. That's when you realized you no longer love what you do. You started this journey because you believed that it was something you loved and that you could spend the rest of your life doing. After all, that's what everyone's been telling you, that you need to pursue your passion. And here you are, out of money, out of luck, and out of fuel.
Every entrepreneur will eventually come to the point where passion no longer fuels the journey. This is the most critical point in your entrepreneurial pursuit. Because this is where most people get up and walk away. The ones who succeed recognize they need to seek out something more than just a passion, they need a real purpose.
6) Everything Works Out As Long As You Stay In The Game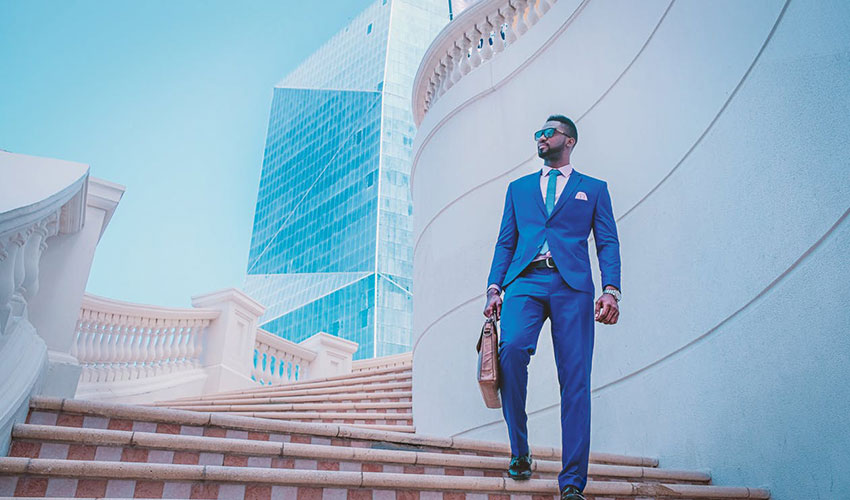 And for those with unbreakable will and perseverance, you'll be rewarded in the end. You'll soon realize that as long as you stay in the game long enough, you can succeed. Sure, there's likely to be a lot of pivoting and changing your business plan. But that's all a part of growing and evolving your company. One day you will get the funding you want. One day, your product will finally find a place in the market. And one day, you'll be living the life you once dreamed of.
7) It's All Worth It In the End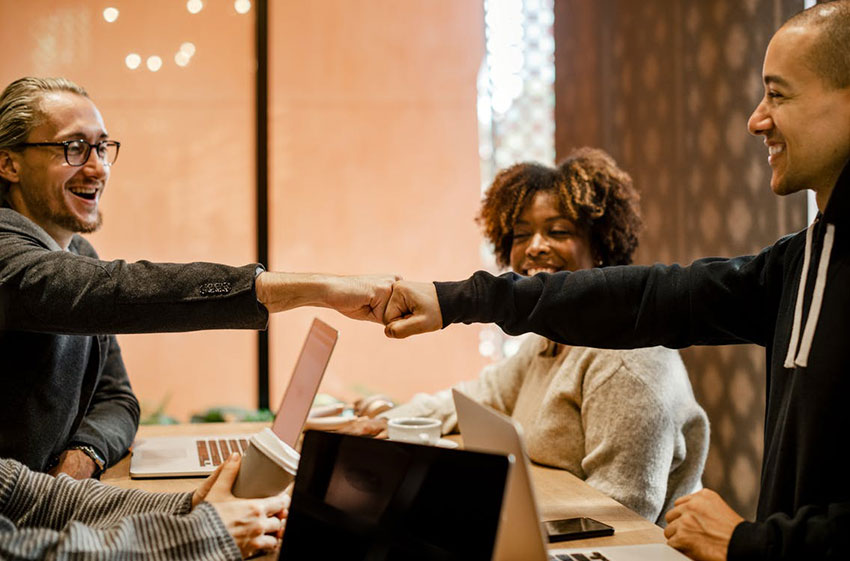 This is what every successful entrepreneur will tell you. And that it's all worth it in the end. You'll realize it's called a journey for a reason. It's a long, tough, and challenging journey that's meant to break even the bravest adventurers. You'll look back and miss all the fun and excitement of figuring things out. And you'll laugh at all the silly failures you didn't see until much later. If you stick with it until the very end, you'll find out that it was worth every ounce of sweat and tears.
6 Books That Will Change Your Life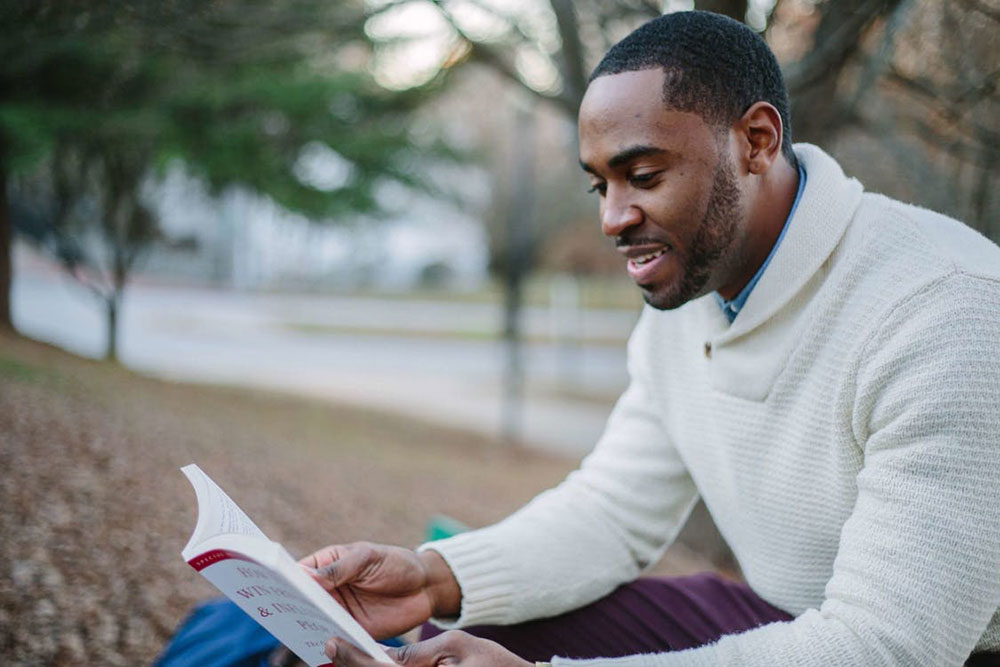 Whether you're going through a transition in life, starting a new career, ending a career, or simply looking for ways to improve yourself, there's likely a book for that. But today there are thousands upon thousands of self-help books from qualified authors to choose from, which ones do you pick? We've curated a list of some of the best self-help books for you to check out.
Think And Grow Rich
This comes as no surprise to anyone. Think And Grow Rich is one of the best self-help book ever written. To date, it's helped hundreds of millions of people discover themselves. The book is a practical guide that outlines some fundamental laws that govern success and has been released internationally in just about every language.
How To Win Friends And Influence People
Dale Carnegie's work was released in 1936, but it still remains a popular choice nowadays. The advice and practical tips suggested applies today as much as it did when it was originally published. To date, it's sold more than 15 million copies and can be found on the shelves of many executives.
The 7 Habits Of Highly Successful People

Originally published in 1989, Steven R. Covey's work became an instant bestseller and today still can be found in every Barnes & Noble. It's been reprinted and sold over 25 million copies in over 40 languages. The book provides valuable knowledge on how to be a more effective you whether at work or in your personal life.
The Road Less Traveled

Over 7 million copies sold in it's most recent print, translated in over 23 different languages, and being on the New York's Best Seller's list for over 10 years, this is a rare gem you don't want to miss out on. Dr. Peck's teaches his reader how to live a full and complete life, how to differentiate dependency from love, and how to find your true self.
The 5 Love Languages

Who knew there were 5 different languages of love? Dr. Gary Chapman did and his work has helped millions of people all over the world to renew their intimacy, learn how to love, and most importantly – learn how to receive love better. Beyond simply helping with personal relationships, learning the 5 love languages will also give readers better insights into dealing with people both at work and at home.
The Art Of Happiness

Who's more qualified to write a book about happiness than the Dalai Lama? Despite the great loss his country and he personally have suffered, the Dalai Lama remains positive and enthusiastic whenever you see him. Those who have been fortunate enough to be in his presence reported feeling lighter and even happier within just a few short moments. Coauthoring with Dr. Howard C. Cutler, The Art Of Happiness is a book that will arm you with the knowledge and tools to overcome everyday challenges and discover a better version of you – one that is happier and more fulfilled.
These Are All of the Industries Experiencing The Amazon Takeover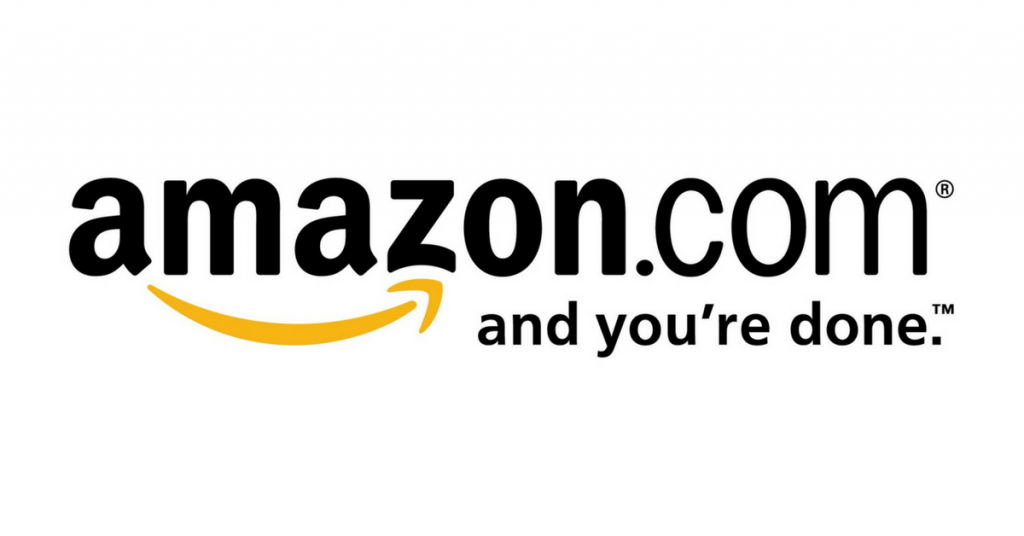 Amazon's continuous growth is prompting the company to expand into a variety of industries well beyond their initial scope of electronic commerce. Beginning as an online bookstore, Amazon now represents the most valuable United States retailer regarding market capitalization. Amazon founder Jeff Bezos is presently the world's richest person. A combination of success and drive for constant expansion is resulting in an Amazon takeover of several important industries. Amazon still reigns supreme as an online retailer, though clearly that title alone is not enough to satisfy Bezos. His areas of interest are vast, including the following.
Brick-and-Mortar Retail
Just last year, the Amazon takeover included Whole Foods, where they were acquired for $13.7 billion. The move continues Amazon's battle with Walmart to reign supreme in the retail space. On the other side, Walmart is continuing to refine their online space, while remaining America's top employer. The battle between these two giants will continue to wage on, with Amazon's interest in the brick-and-mortar space being no secret.
Even before the Whole Foods acquisition, Amazon's plans to build convenience stores and curbside pickup locations shows a deep infatuation with becoming a strong brick-and-mortar presence. Beyond a mere presence, Amazon is confident that consumers will continue embracing a model that allows them to order online and pick up in person.
Amazon's opening of the Amazon Go Store in Seattle in January marks an exciting time for these interests. Customers enter the store and scan their Amazon Go app as they do. Cameras and other sensors track customers' activity as their browse, registering an item into their virtual cart when they take it off the shelf. Customers are charged when they leave the store with their goods. Amazon terms the idea "Just Walk Out" shopping and hopes to attract customers who despise waiting in lines, as many do.
Amazon's reshaping of the typical brick-and-mortar presence is introducing consumers to new ideas like "Just Walk Out" shopping. Combined with the acquisition of Whole Foods, the company will without a doubt continue to redefine the brick-and-mortar shopping experience.
Delivery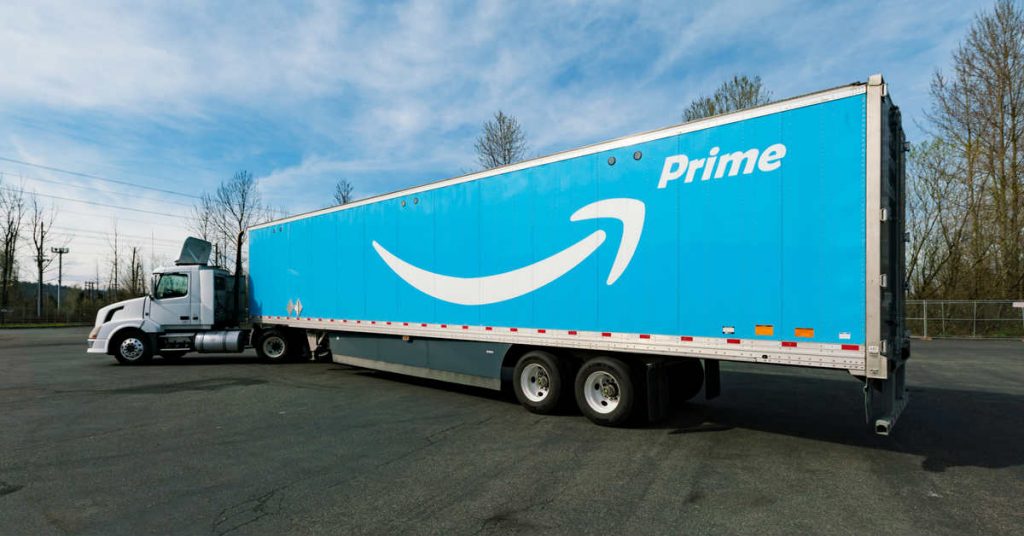 Amazon has been shaping the delivery industry for many years now, especially since Amazon Prime's introduction in 2005. The company's vow to deliver items to Prime customers in two days or less still presents a challenge to online retail competition, who are well aware that they must match these shipping expectations or compensate in some other way, like offering lower prices. Meeting Amazon's delivery promises and their costs is a major challenge, especially to new eCommerce businesses.
Beyond Amazon Prime's major influence on shipping expectations among online retailers, Amazon is redefining what the delivery space means through their utilization of drone technology. Specifically, Amazon Prime Air is introducing a new delivery system, where unmanned aerial vehicles can safely get packages to customers in 30 minutes or less.
Amazon, already familiar with quick parcel delivery, is upping the ante even more in the delivery industry with such lofty ambition. Still, with a private trial already underway in the UK, Amazon Prime Air and the use of drones in delivery is a very real aspect of the future. Upon receiving the regulatory support, we can anticipate Amazon Prime Air to be an option for many.
Technology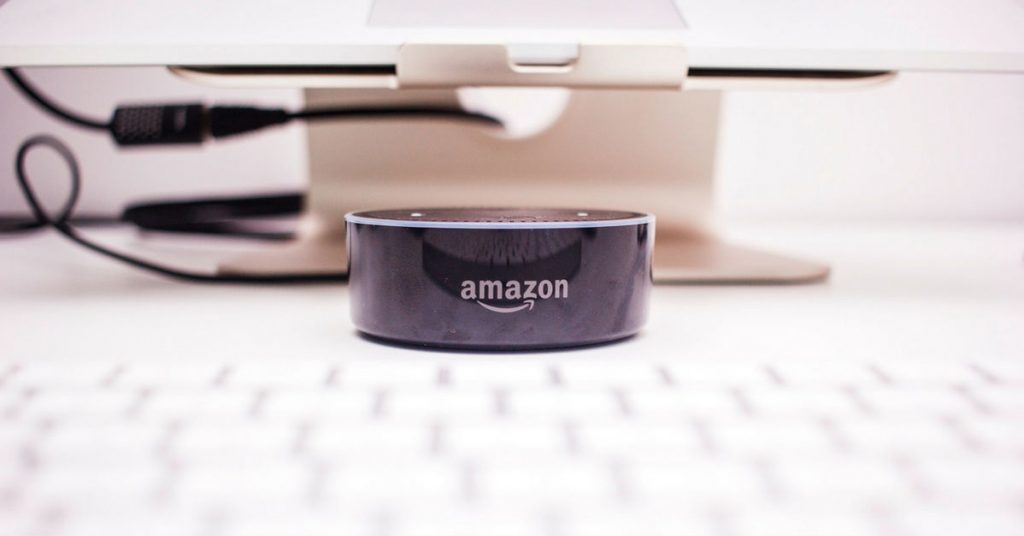 It makes sense that Amazon is continuing to make significant moves in the tech sphere. There's no doubt regarding the company's technical expertise and how technology can accommodate access to their variety of products.
Among their technological products is Amazon Fire TV, which streams live TV and enables users to watch hundreds of shows and movies. There's also the Amazon Kindle Fire, which capitalizes on Amazon's vast digital library in the form of a tablet computer with a seven-inch multi-touch display. Many still view Kindle Fire as a strong competitor to Apple's iPad.
Amazon's Dash buttons, while simple, are also an exciting addition to their array of tech. The Dash Button is a single-function controller that consumers can place around their house near items that need replenishing. Need a new order of Tide paper towels? Order a specific Dash button for Tide, put it near the towels and press the button when you notice them running low. They will then arrive on your doorstep in a couple of days.
Entertainment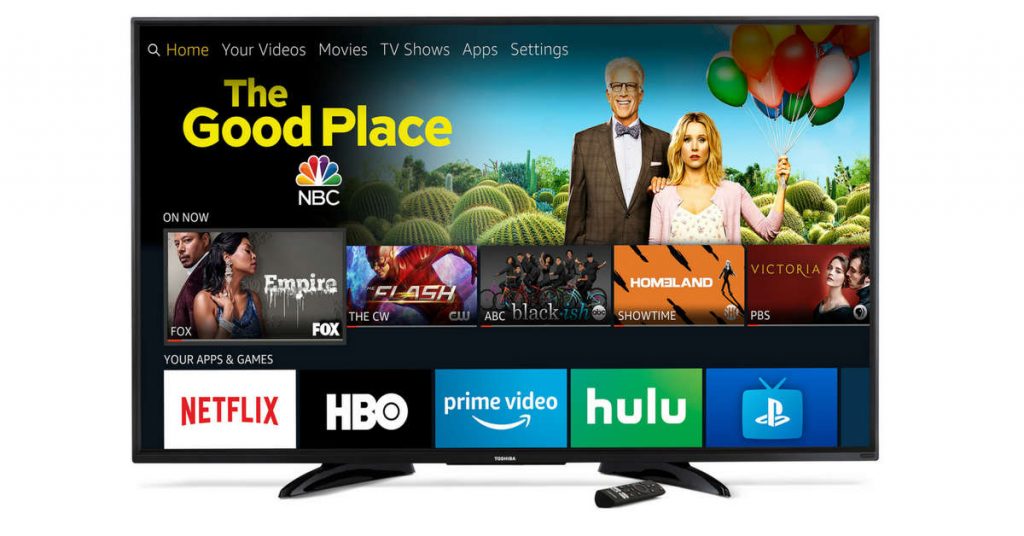 Amazon Prime offers much more than free two-day shipping. One of Prime's most notable benefits is the increasingly impressive Amazon Video platform. The Amazon Prime Video show Transparent won the Golden Globe Award for Best Television Series, Musical or Comedy in 2005, while 2017 Oscar Best Picture nominee Manchester by the Sea is also developed by Amazon Studios.
Amazon is increasing their influence in both TV and film by producing excellent content, including many notable releases in development. They're emerging as a viable competitor to cable, Netflix and Hulu.
Whether a consumer prefers reading a book or watching a movie, Amazon is seeking to have the entertainment niche covered.
Is This Amazon's Peak?
Amazon's firm grasp across multiple industries begs the question: Is this Amazon's peak? While it's impossible to tell definitively, stockholders should monitor the situation closely. Amazon has been a model of consistent growth since 2000. Presently, Amazon's stock trades for approximately 130 times the business's projected earnings for 2018 and almost four times its projected sales for 2018.
These growth prospects rely on revenue per customer growth. Although there will certainly be customers who increase their spending on Amazon, it's difficult to think of any huge breakthroughs or offerings that will prompt more revenue per customer, especially upon Prime's increase to $119 per year. Many customers may opt to spend that on a Costco membership instead.
Additionally, it's important to note that Amazon's acquisition of Whole Foods plays a significant role in the stock increases the past year for Amazon. The market seems to be operating under an assumption that Amazon will make a similarly buzzworthy acquisition this year, which is far from a given.
Still, even if market projections seem a bit optimistic at the moment for Amazon, there's no doubting that the company will continue playing a significant role in shifting expectations within several industries, from delivery and entertainment to the brick-and-mortar experience.