Where's Other Bob? – How Bob Chapek Is Ruining Disney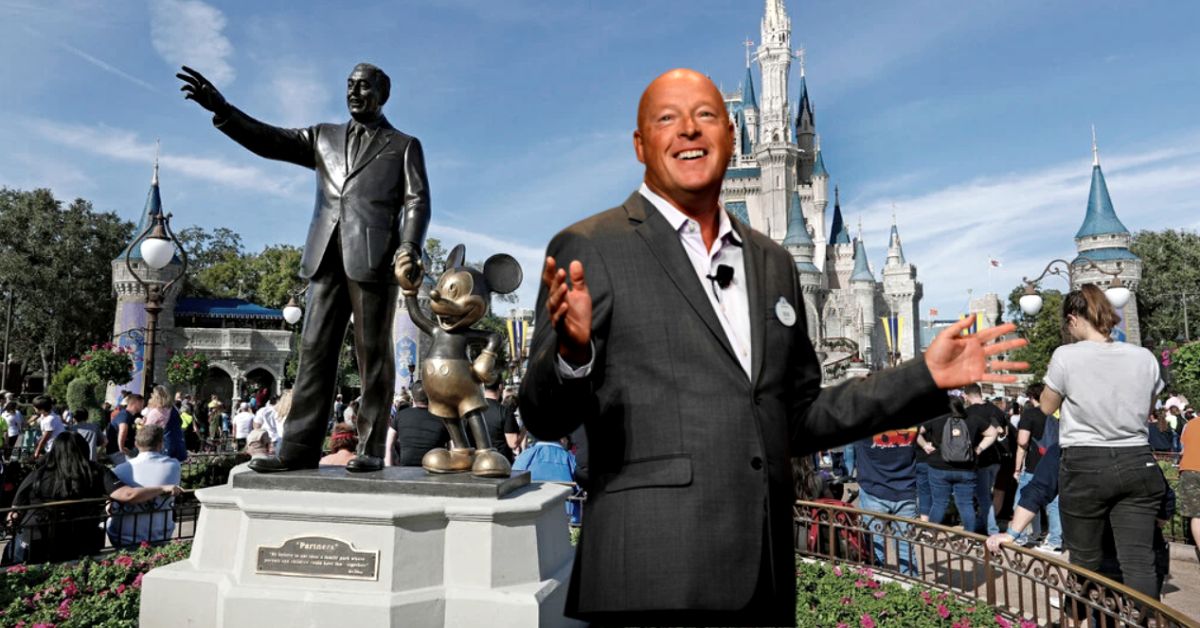 In February of 2020, Bob Iger stunned the business world by announcing that he was stepping down as the CEO of The Walt Disney Company after 15 successful years.
"I don't want to run the company anymore." 
Fair enough, Bob.
During his tenure as CEO, Iger turned an already successful company and brand to even greater, more international heights. He broadened Disney's library of content with the acquisitions of Pixar, Marvel, and Lucasfilm. He made critical headway in East Asian markets. Under his guidance, the beloved company's market capitalization grew from $48 billion to $257 billion.
It wasn't just his savvy business mind that expanded Disney's capital and influence. Bob Iger is widely regarded to have great interpersonal relationships. People across the board adore Iger. People did business with him because they liked him and his ideas.
It wasn't just surprising and heartbreaking that Iger was stepping down after leading Disney to such success. It was who he chose to take over that was surprising: Chairman of Disney Parks, Experiences and Products Bob Chapek.
It's only been two years, but in that short time, it really seems that Bob Chapek is ruining Disney.
Chapek The Rising Star
Chapek began his career at Disney in 1993 as the marketing director for Buena Vista Home Entertainment at a time when VHS was still dominant but DVD was waiting in the wings. He is widely credited for bringing Disney's home entertainment division into the digital age by leaning into the emergence of DVD and eventually Blu-ray.
Then-CEO Michael Eisner had high hopes for Chapek's career:
"He was always an executive that you knew would be on the rise. He knew how to grow the business while adjusting to the changing marketplace, which was intense." 
And rise he did. In 2006, Chapek was promoted to president of Buena Vista Home Entertainment. Three years later, he was president of distribution for Walt Disney Studios. Two years after that, Chapek was appointed president of Disney Consumer Products.
Chapek was building success for Disney under Iger's leadership. It wouldn't be until 2015 that Chapek's star rose even higher.
Disney's Marvel-ous Galaxy Far, Far Away
After Michael Eisner was pushed out as CEO in 2005, Iger was warmly welcomed into the role. He started his tenure off very strong in 2006 when he led Disney's acquisition of Pixar for $7.4 billion. This set an optimistic tone for Disney's future after the post-Renaissance lull.
Roy E. Disney, in particular, was excited about Iger's new role:
"Animation has always been the heart and soul of the Walt Disney Company, and it is wonderful to see Bob Iger and the company embrace that heritage by bringing the outstanding animation talent of the Pixar team back into the fold.
"This clearly solidifies The Walt Disney Company's position as the domination leader in motion picture animation and we applaud and support Bob Iger's vision." 
Iger's vision was simple: bigger and better. In 2009, he led Disney's acquisition of Marvel for $4 billion. In 2012, after a casual chat with George Lucas about retiring, Disney acquired Lucasfilm (and with it, the rights to the Star Wars and Indiana Jones franchises) for $4 billion.
Chapek ended up being a crucial talent for Iger's vision. In 2015, he was named chairman of Walt Disney Parks and Resorts. In that role, he oversaw the launch of Pandora – The World of Avatar, directly managed the construction and opening of Star Wars: Galaxy's Edge, and invested a staggering $24 billion into theme parks, attractions, hotels, and cruise ships.
That investment paid off in 2017 when Disney's parks and resorts saw a 14% increase in operating income. This is when the media began to whisper and murmur about Chapek being a possible candidate for Disney CEO.
In 2018, as the company was preparing for the launch of Disney+, some divisions were reorganized and Chapek was given back the consumer products division in addition to his parks and resorts responsibilities.
Iger had faith in Chapek:
"Bob comes to this new role with an impressive record of success at both parks and resorts and consumer products and he is the perfect leader to run these combined teams." 
This open praise by Iger only fueled media speculation about Chapek's candidacy for CEO.
Speaking of which…
Surprise! Chapek's The New CEO
In 2020, Bob Chapek was announced as the next CEO of The Walt Disney Company, much to the surprise of many Disney employees who expected Tom Staggs to take over. The only caveat was that Iger, due to COVID, would handle many of Disney's operational duties. This would ease Chapek into the role during a tumultuous time.
Iger stayed on in some capacity until the end of 2021. As he left, he warned executives not to let data influence Disney's creative decisions.
Chapek knew the future of media consumption and made it a point to direct Disney in the right direction – producing direct-to-consumer content via Disney+:
"It's about having a granular understanding of what the consumption patterns are, and then speaking to the consumers in a way that's going to be relevant to the content that they want specifically for themselves. 
"And, by doing so, we'll drive engagement and consumption."
Chapek settled into his new role with confidence. It wouldn't be until legal problems presented themselves that Chapek's lack of interpersonal talent and misguided priorities became a real problem for Disney.
The new CEO would unwittingly drive wedges between creative talent and executives in such a messy fashion that it would bring his status into question.
Chapek's Embarrassing Legal Fumbles
Chapek's talent as a "numbers guy" was no help for him as Disney navigated survival under COVID. While no one blames him for having to shut down parks and slowly reopen under CDC guidance, there were legal issues Chapek handled poorly, to put it mildly.
Black Widow Lawsuit
After a one-year absence, Scarlet Johansson reprised her role as Black Widow in her own solo film, on which she served as Executive Producer. The film proved to be a major success and vehicle for the superstar. However, due to COVID, many planned theatrical releases were canceled and moved to streaming platforms.
In July 2021, she filed a lawsuit against Disney. In the suit, she claimed that the simultaneous release of Black Widow on Disney+ breached a clause in her contract. Johansson was entitled to box-office profits, which the release on Disney+ denied her.
Disney responded… aggressively. The company went on a character attack, claiming that Johannson was indifferent to the "horrific and prolonged" effects of the pandemic. The back-and-forth between the two parties was very messy until they reached a settlement in September that year.
"Don't Say Gay"
In 2022, Florida passed Florida House Bill 1557 (also known as the "Don't Say Gay" bill). During the backlash, reports surfaced about Disney funding the very legislaters who wrote and sponsored the bill.
Normally, a company funding politicians wouldn't come under much scrutiny. But the extremity of the bill was in direct contradiction with Disney's proudly public pro-LGBTQ+ stance.
In a company memo, Chapek refused to criticize the controversial bill and intentionally played down the company's backing of anti-LGBT legislators. His statements and lack of action drew quick backlash. And then came the backpedaling:
"I want to be crystal clear: I and the entire leadership team unequivocally stand in support of our LGBTQ+ employees, their families, and their communities. And, we are committed to creating a more inclusive company — and world.
"We all share the same goal of a more tolerant, respectful world. Where we may differ is in the tactics to get there. And because this struggle is much bigger than any one bill in any one state, I believe the best way for our company to bring about lasting change is through the inspiring content we produce, the welcoming culture we create, and the diverse community organizations we support."
Disney announced that is was withdrawing all political donations and instead turning their financial support to LGBTQ+ causes. Florida Governor Ron Desantis retaliated in a way he almost certainly did not think through.
But that's an entirely different story.
Will Chapek Squander Iger's Success?
It's a little early to say for sure. After all, it's only been two years. Chapek is having a rocky start to his tenure, to say the least. But there's always room for improvement.
The test of a good CEO is how they handle bad situations. Chapek had little control over COVID but had plenty of control how Disney handled the Black Widow lawsuit and the "Don't Say Gay" bill. The tensions he created between executives and creatives is incredibly damaging to a company that champions creativity above all else.
Chapek, as of today, still hasn't quite found his footing. His latest embarrassing blunder involved comparing himself to Iron Man and confusing Disneyland's motto for Disney World's at his alma matter, Indiana University:
"IU was my ticket to a new life…I was kind of desperate. Desperate to demonstrate my worthiness and desperate not to waste a dime of my parents' money on a school that was frankly testing my limits at the time.
"But that desperation turned to determination and my dream of defying expectations and the odds took over. And just like Iron Man draws his energy from that Arc Reactor, I get a thump from my drive to prove myself every single day. 
"It's a lifetime power supply that pushes me through doubts, difficulties and around those who underestimate kids from the region."
In the speech, Chapek confused Disneyland's motto "The Happiest Place on Earth," for Disney World's "The Most Magical Place on Earth." OOPS. The motto mixup gaffe wouldn't be that big of a deal, if Chapek hadn't run Disney's parks for five years.
Bob Chapek has become a bit of a joke of a CEO. Whether or not he can turn his reputation around is entirely up to him. As of now, morale at Disney post-Iger is low and does not like the direction Chapek has been driving the iconic company. The creative geniuses that drive Disney's success must be wondering, "Where's other Bob?"
Iger, despite rumors of tensions between the two Bobs, has expressed support for Chapek:
"He's very different from me. That doesn't mean he can't do that job well. Give him time. It's the only fair thing to do."
Fair enough, Bob.
12 Best Manufacturing Software for Businesses in 2022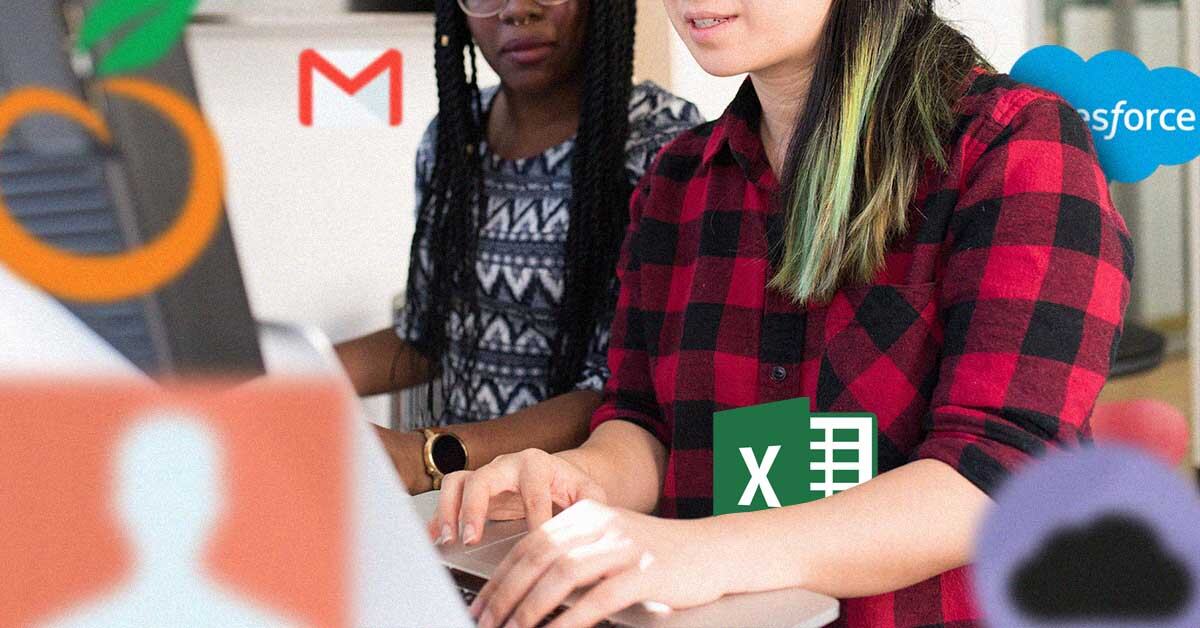 Small or mid-sized companies in the manufacturing sector acknowledge that manufacturing software helps them keep up with orders and production jobs. This software allows business owners to come up with accurate bills of materials as well as inventory management.
There is plenty of manufacturing software available in the market today. To help you find the right tool, we've compiled the best manufacturing software solutions rated well by real software users. We've listed twelve products that stood out among thousands of applications in manufacturing that deliver excellent value.
1. Odoo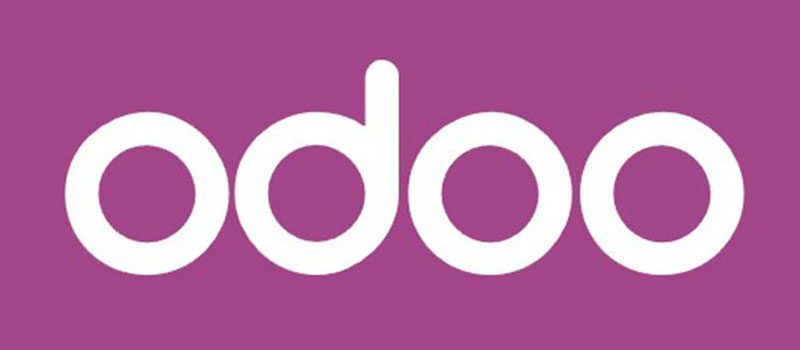 Odoo is an open-source business management tool that offers various applications to streamline every company's needs or processes. Its features include enterprise resource planning (ERP), customer relationship management (CRM), point of sale (POS) system, accounting, manufacturing, email marketing, and invoicing.
2. Genius ERP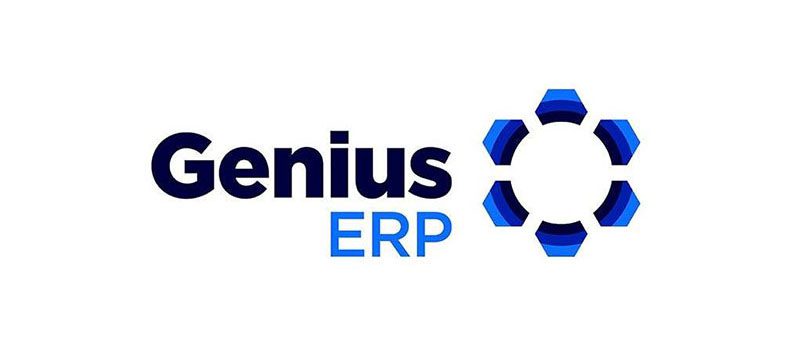 Genius ERP is a manufacturing ERP software made for custom manufacturers. It assists manufacturers in reducing costs, increasing productivity, and improving business performance. Genius ERP's key features are accounting, scheduling, product engineering, production planning, and job costing.
3. JobBOSS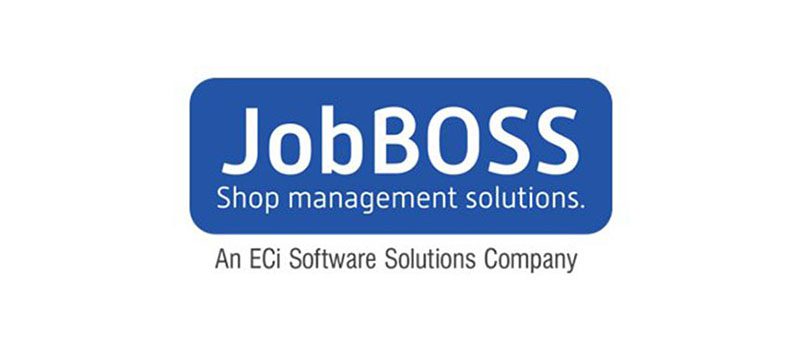 JobBOSS is a job shop management software for manufacturers and job shop owners. The answer can assist with quote processing, order processing, shop floor control, inventory control, shipping, estimates, and data visualization.
4. Epicor Kinetic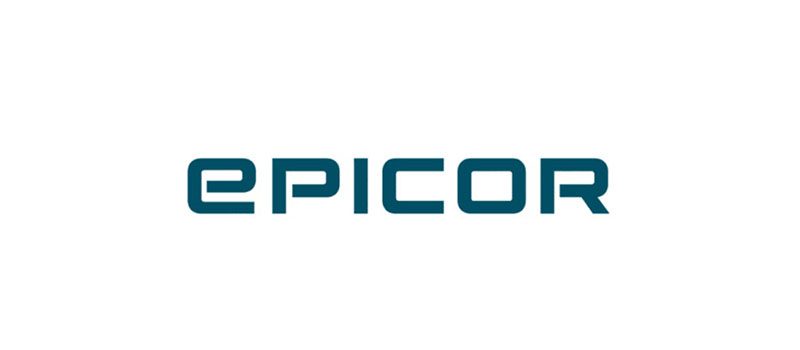 Epicor Kinetic is an ERP solution that helps manufacturing plans and manages its resources. The software has all the features you need to scale, compete, and attract top talent to your organization. These include CRM, advanced planning and scheduling, supply chain management, product lifecycle management, and a quality management system.
5. NetSuite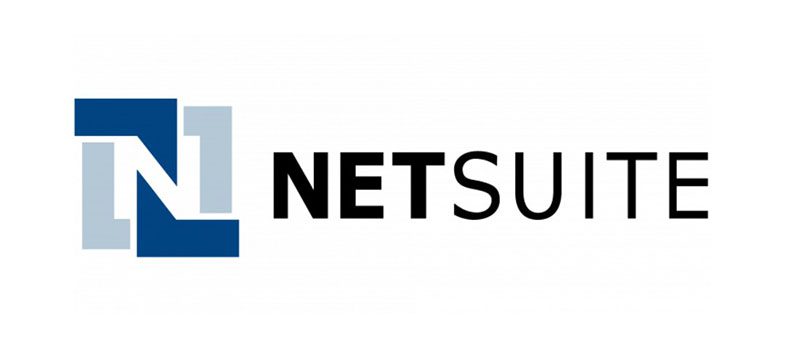 NetSuite is a business management solution that integrates various applications such as ERP, accounting, CRM, HCM, omnichannel commerce, reporting, and analytics. The solution offers real-time operational and financial performance insights while automating core processes.
6. DEAR Systems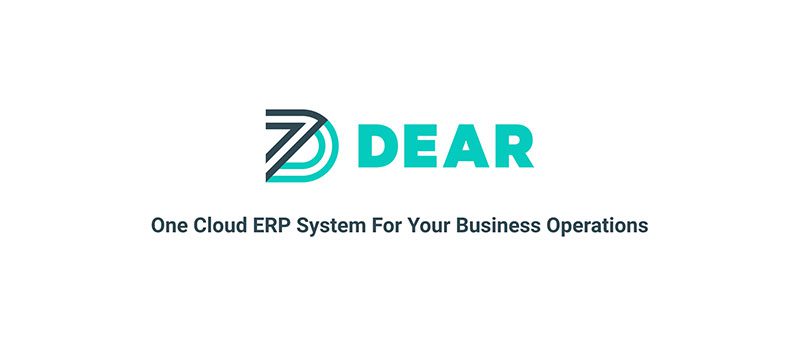 DEAR Systems is an ERP software specifically created for small and medium businesses. The comprehensive solution has modules dedicated to manufacturing, purchasing, sales, inventory management, accounting, POS, and warehouse management.
7. Fishbowl Inventory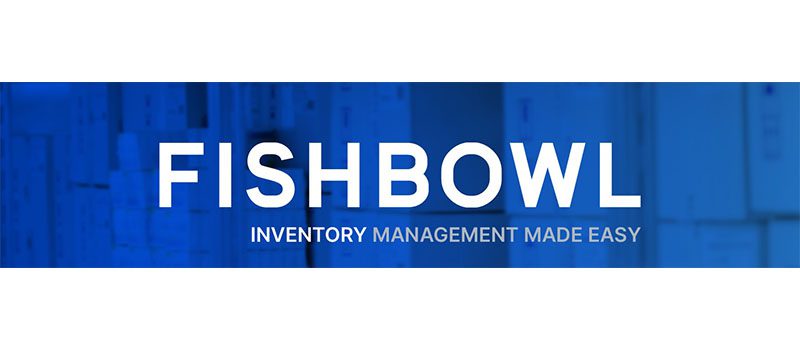 Fishbowl is a popular manufacturing and warehouse inventory management solution for small and medium enterprises. The software enables the user to generate work orders and track inventory. Likewise, it integrates with accounting software to scale your business.
8. Katana Manufacturing ERP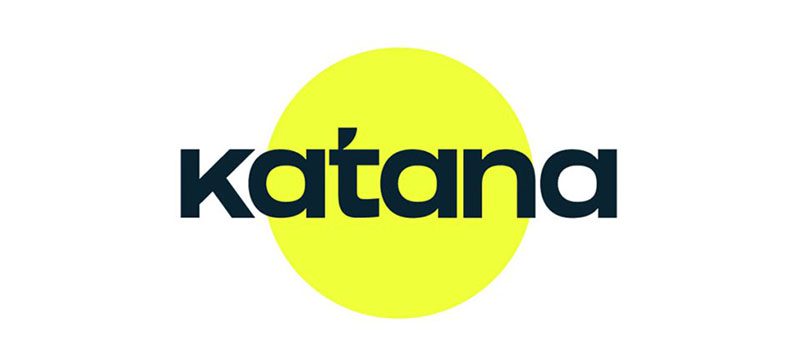 Katana Manufacturing ERP lets you gain clear visibility over inventory sales and order management. The solution also controls the total shop floor while tracking manufacturing costs based on product operations.
9. MRPEasy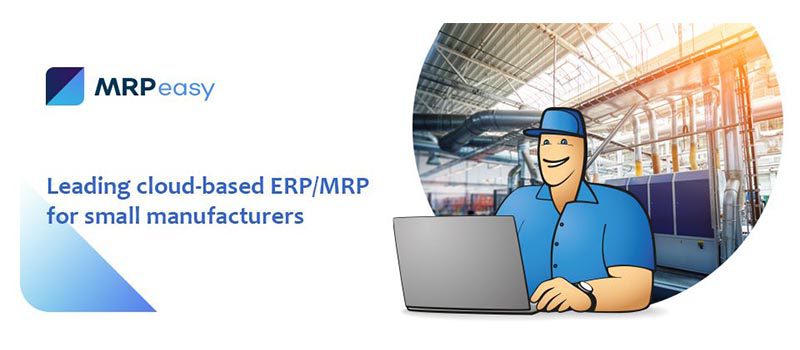 MRPeasy is a manufacturing software for small companies that integrates various modules in one solution, including procurement, supply chain management, and CRM. It also streamlines the purchasing process while managing every purchase order and organizing purchase cycles.
10. Prodsmart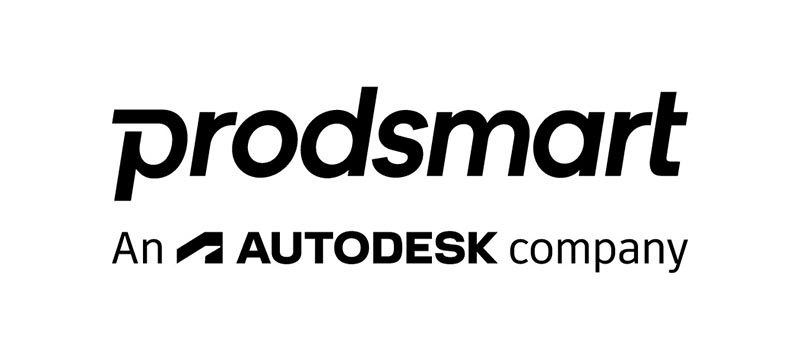 California-based Prodsmart is a manufacturing execution solution for portable and mobile devices. The floor supervisors and machine operators can use the software directly from their workstations rather than stepping away from the floor.
11. Sage 100cloud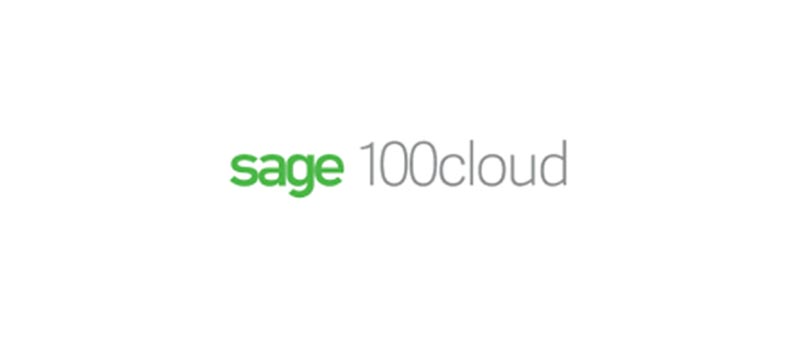 Sage 100cloud is an ERP solution for discrete manufacturers, wholesale distributors, and professional service processes. It streamlines the manufacturing business to provide greater visibility into every item's status and optimized inventory.
12. Statii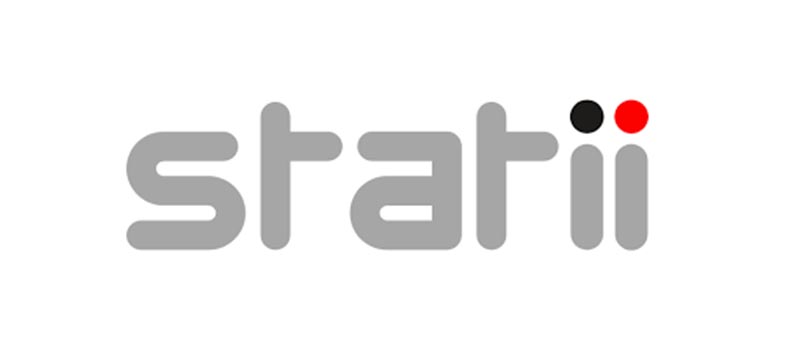 Statii is an ERP and MRP software created for small manufacturing firms. The solution helps create work orders, scheduling, inventory, purchase orders, invoicing, contact management, and reporting.
Conclusion
Adopting technologically advanced manufacturing software can give your business all the functionalities the tool offers to ensure maximum productivity. These solutions allow you to efficiently handle shop floor management, scheduling, time tracking, and accounting. Finding a platform that's easy to use can be a great way to start your software-buying process.
The 8 Best Enterprise Accounting Software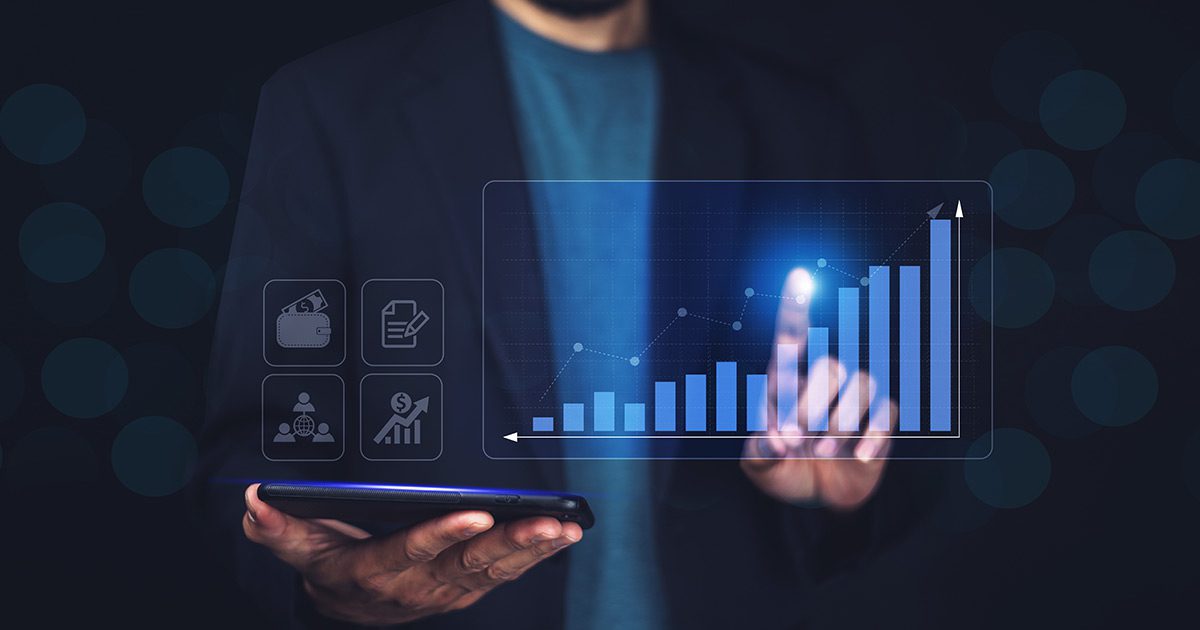 For large companies that handle vast amounts of financial records, enterprise accounting software is a necessity. If you're looking to get one, below are 8 of the best we found:
1. Oracle NetSuite ERP

A leading name in the business software industry, Oracle NetSuite ERP (enterprise resource planning) is a powerful choice. It takes care of everything accounting, from tax to cash management concerns, and many more in between. This accounting software integrates seamlessly with NetSuite's other features to provide enterprise-sized businesses with a full-service suite.
Oracle helps you manage inventories, track finances, host e-commerce shops, and maintain your CRM (customer relationship management) systems.
2. Sage Intacct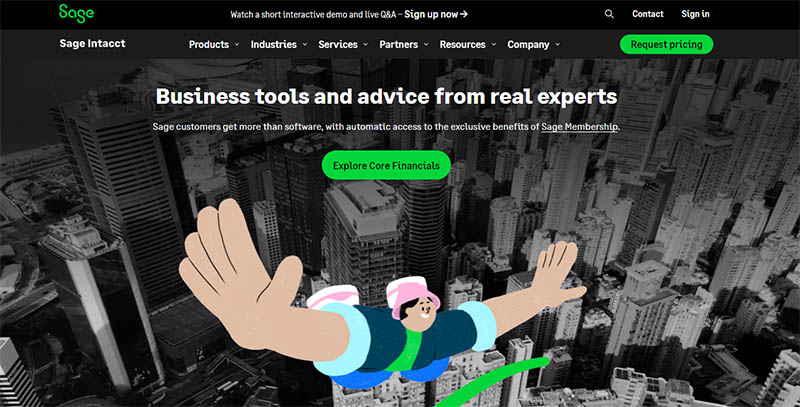 Cloud-based platform Sage Intacct is another solid choice for enterprise accounting software. It provides the usual essential accounting tools such as general ledger, accounts receivable and payable, cash and tax management, among many others. Its users love the additional features Sage Intacct has to offer.
Its advanced accounting tools include dynamic allocations, project-based accounting, and AI-powered timesheets, to name a few. Its intelligent general ledger tool is AI-powered which is efficient and saves you time and money.
3. QuickBooks Enterprise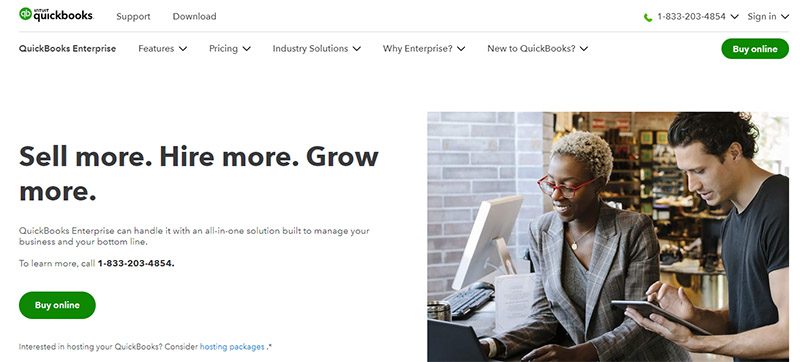 A popular enterprise accounting software, QuickBooks Enterprise has industry-specific solutions any entrepreneur will appreciate. It has built-in automation tools that include payroll, collection of customer payments, task management, recurring invoices, and many more.
It has robust reporting tools and more than 200 customizable reports for better financial visibility. QuickBooks Enterprise has built-in budgeting and forecasting tools and advanced inventory and order management capabilities.
4. Xero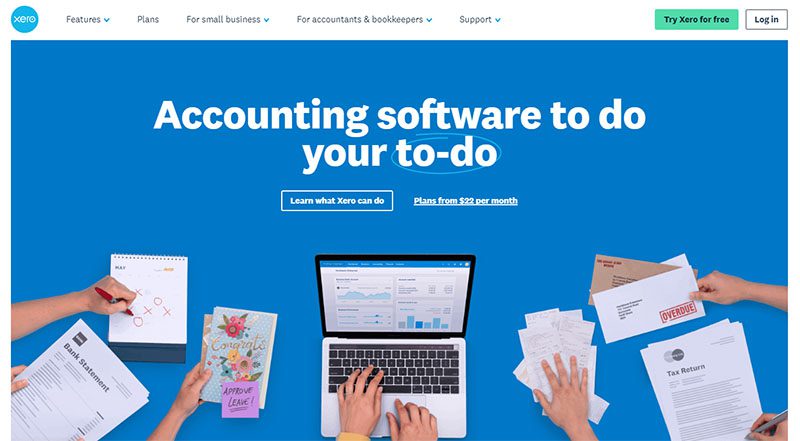 Initially created for small businesses, Xero has the power and capabilities to handle enterprise accounting companies as well. It features tools to make accounting quick and easy, including cost capturing, invoicing, bank reconciliation, and payment processing. 
With its Xero Workpapers feature, enterprise owners use the platform to automate compliance processes. Users of Xero enjoy its robust analytics and reporting capabilities that give them valuable information about client cash flows.
5. Acumatica Cloud ERP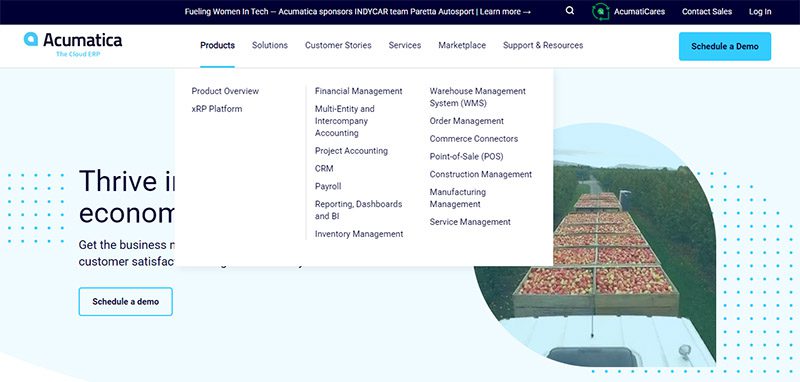 For enterprises with multiple entities, Acumatica Cloud ERP is a highly recommended accounting software. Its users love how it can centralize their enterprise's financial data and processes across different locations. It is capable of handling project-based accounting, managing billing, and budgeting, aside from its basic accounting capabilities.
You can customize workflows for accounting automation and many financial management processes. In addition to its multi-entity accounting, Acumatica helps with currency, tax, and payroll management.
6. FinancialForce

If your enterprise deals with customers the world over, FinancialForce is the accounting software for you. Aside from the core tools for accounting, it also has global-grade solutions such as multi-currency and multi-language capabilities. It is built on the popular CRM platform Salesforce, so you'll know you're in good hands.
FinancialForce uses SalesForce's Einstein, giving you insightful and intelligent financial data. It
also has built-in compliance reports and financial statement template features.
7. SAP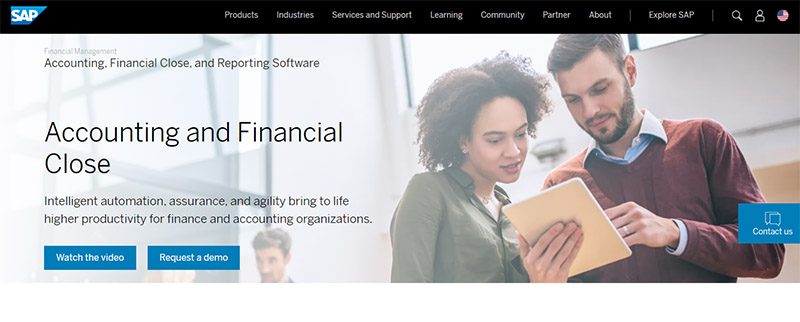 Providing enterprises with complete financial management, SAP is an industry leader in ERPs. Its SAP Billing and Revenue Innovation Management allows businesses to automate their billing and invoicing processes. Alongside its basic accounting tools, this software helps you with concerns about governance, risk, and compliance (GRC).
It has been proven excellent in simplifying financial closing through its automated workflows. It also provides support for subscription and usage-based billing and accounts receivable.
8. Microsoft Dynamics 365 Finance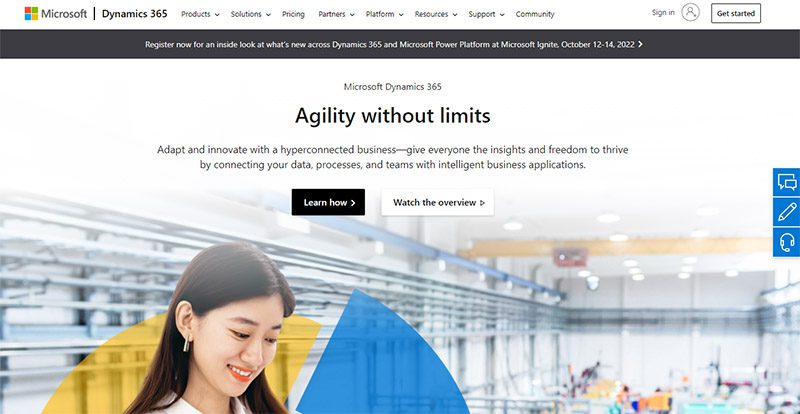 Sporting a trusted name in the tech industry, Microsoft Dynamics 365 Finance is an excellent choice for an accounting software. It offers automated vendor invoice processing, financial reporting capabilities, built-in tax calculation tools for tax compliance, and many more.
It seamlessly integrates with other Microsoft platforms, including Dynamics 365 Sales and Dynamics 365 Commerce. It is a powerful tool that helps you monitor many financial operations.
The Best POS Systems for Small Businesses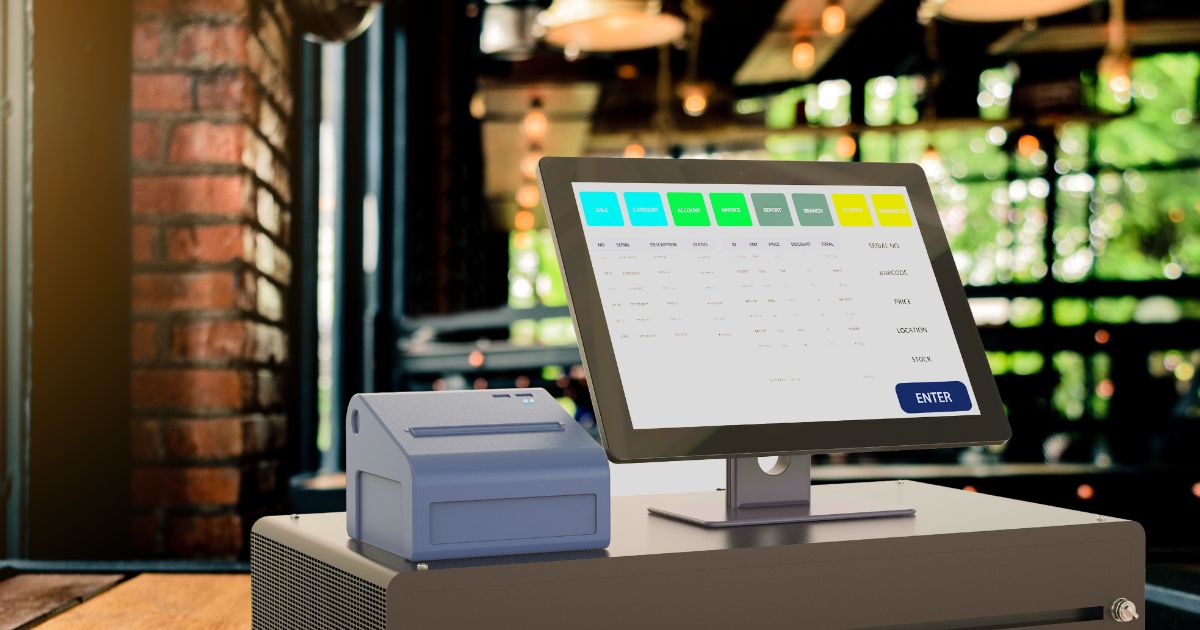 There are many hurdles to running a small business. More often than not, you are working with meager resources and even more limited staffing. Because of this, you need an efficient set of tools to help you manage everyday operations.
And one of the most critical suites to any retail business is a point of sale (POS) system. This tool allows business owners to cater to various payment options, whether online or in-person. Another great thing about POS systems is that they come with practical business features, depending on your industry.
Here are the ten best POS system for small businesses today:
1. Clover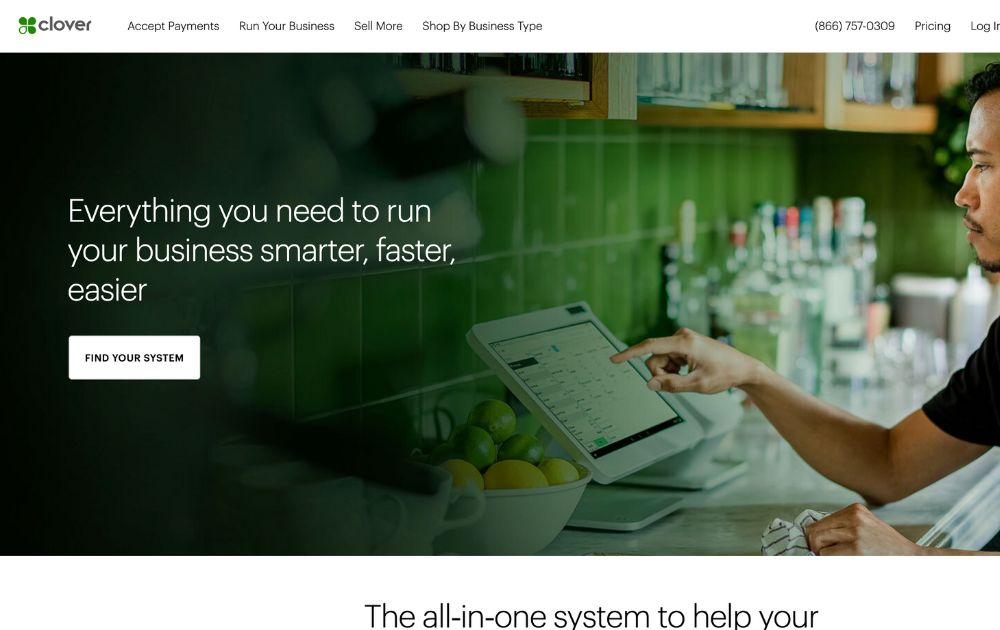 If you need a POS system for your small business right now, Clover can get it done for you. It has essential credit card processing tools and more. Users can link Clover with third-party apps for other functions like managing payroll. Clover Go, which works on Android and iOS tablets, is the best option for small business owners.
The suite's virtual terminal allows owners to accept payments via a smart device. But the most appealing feature of Clover is its ease of use. Their terminals come pre-configured, so onboarding is mostly a smooth process.
2. Square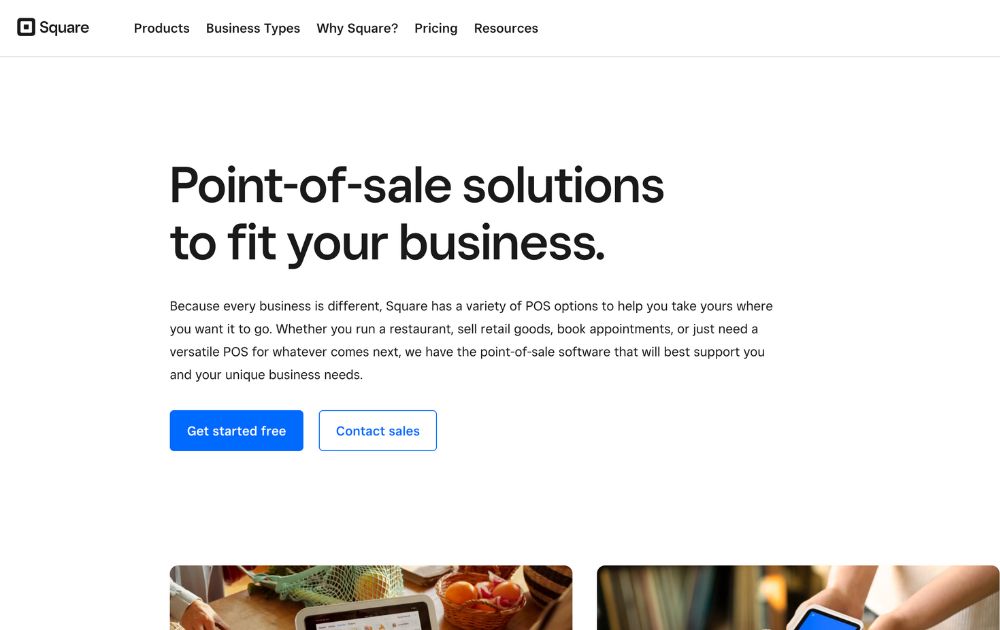 Square has good overall features, making it a top option for general retailers. Users can get barcode printing tools, sales reports, and stock management. Apart from that, though, it also has specific features and tools designed for individual contractors and restaurants.
Another plus is that Square accounts come with a built-in e-commerce store. Finally, POS users can expect speedy payments and buy now, pay later charges via Afterpay.
3. Chase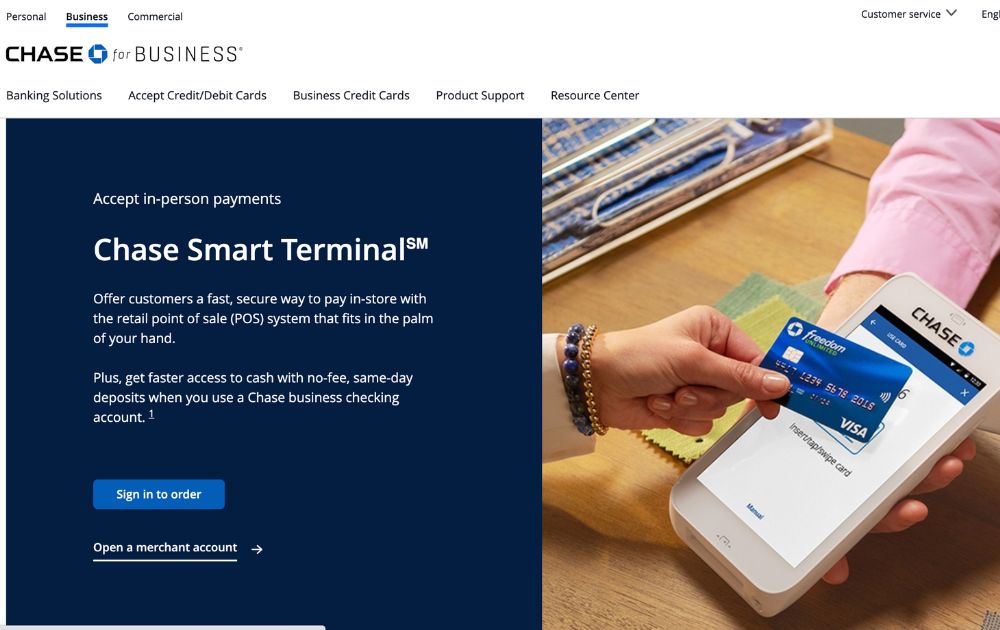 On the other hand, Chase has various hardware and virtual solutions that accept payments from multiple platforms. Users can expect to get physical tablets and standalone terminals for brick-and-mortar shops. And users can even make contactless payments and wireless credit card payment processing with the Chase Smart Terminal.
Aside from that, Chase also has e-commerce integrations for online stores. Because of these features, Chase is ideal for e-commerce shops and general retailers.
4. Shopify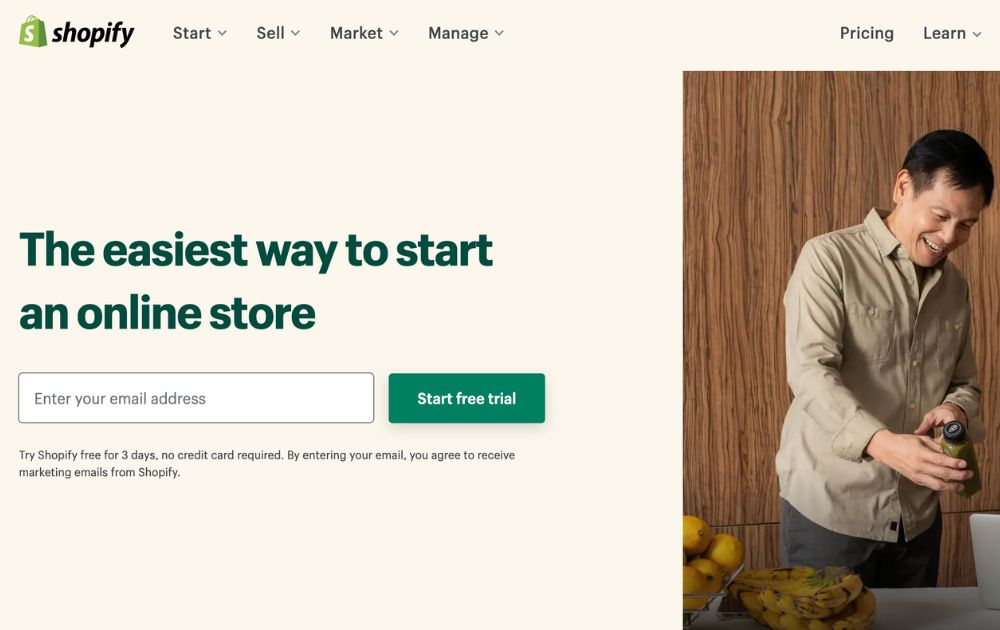 Shopify is the best mobile POS system for small businesses because it makes it easier for owners to start and complete payments in the same place. It's also the best POS system for retailers that are on multiple channels. It has easy to use interface that online businesses can easily use. 
Plus, it has advanced tools that help with inventory and customer relations. Finally, Shopify lets users integrate with Apple and Facebook for better customer support.
5. Toast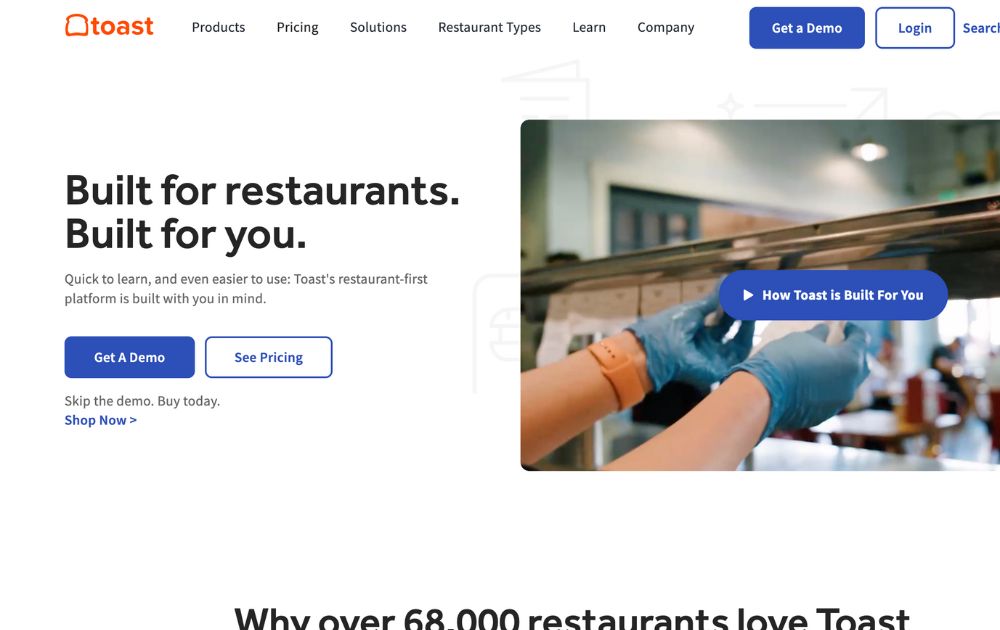 Toast offers POS systems for small businesses free of charge. Apart from this, they also have a good starter POS promo that's ideal for businesses just starting out. Otherwise, they have pay-as-you-go and standard plans that lock users in for two years. 
The system is great for restaurants because of its many valuable features. These include QR code payments, delivery tools, a table check splitting tool, and more. Toast also has a staff and inventory management tool.
6. Lightspeed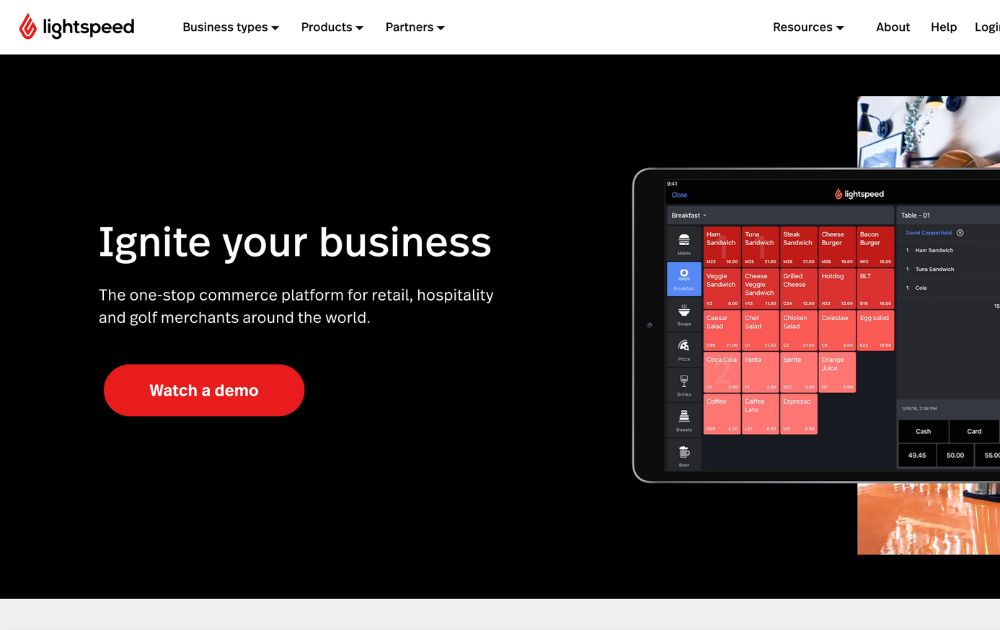 On the other hand, companies that need superb inventory tools can try Lightspeed. It has a matrix system to manage your stock and create smooth data visualization. Here, you can draw up matrixes of product variants to see which items need restocking.
Lightspeed works even when it's offline. This POS system for small businesses is best if you are in the food and beverage industry, as well as physical retailers and restaurants.
7. Revel Systems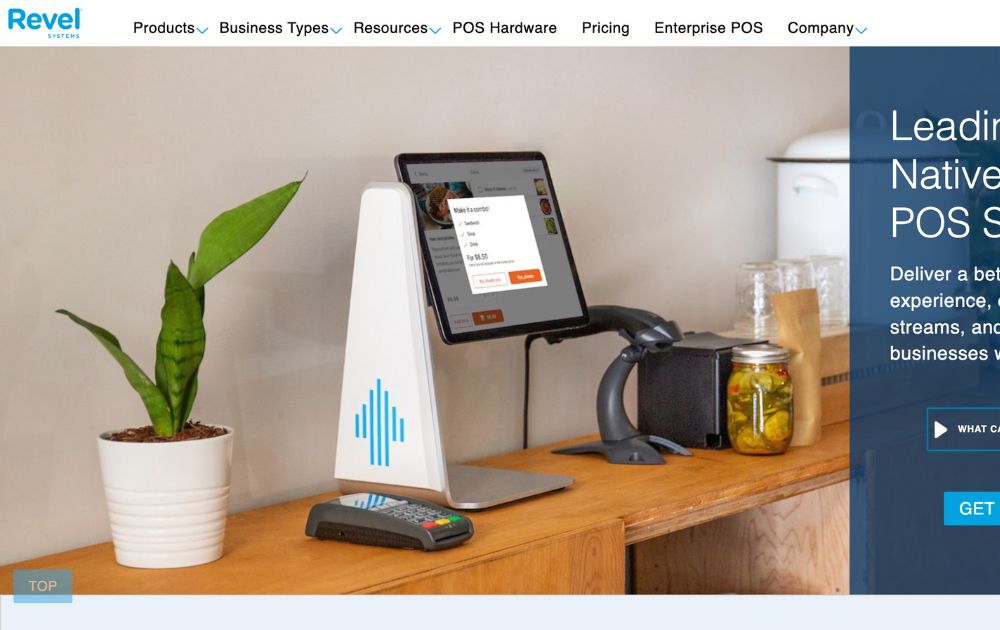 The best POS system for retail shops and restaurant is Revel Systems. Whether a general store or a busy retailer, you can count on Revel Systems' hardware tools to finish payments.
Revel has iPad-based terminals that track stocks, orders, and deliveries for groceries and restaurants. In fact, its restaurant features include tracking tips, building menus, and managing tables. Meanwhile, its grocery tools include discount, loyalty, and gift card tools.
8. ITRetail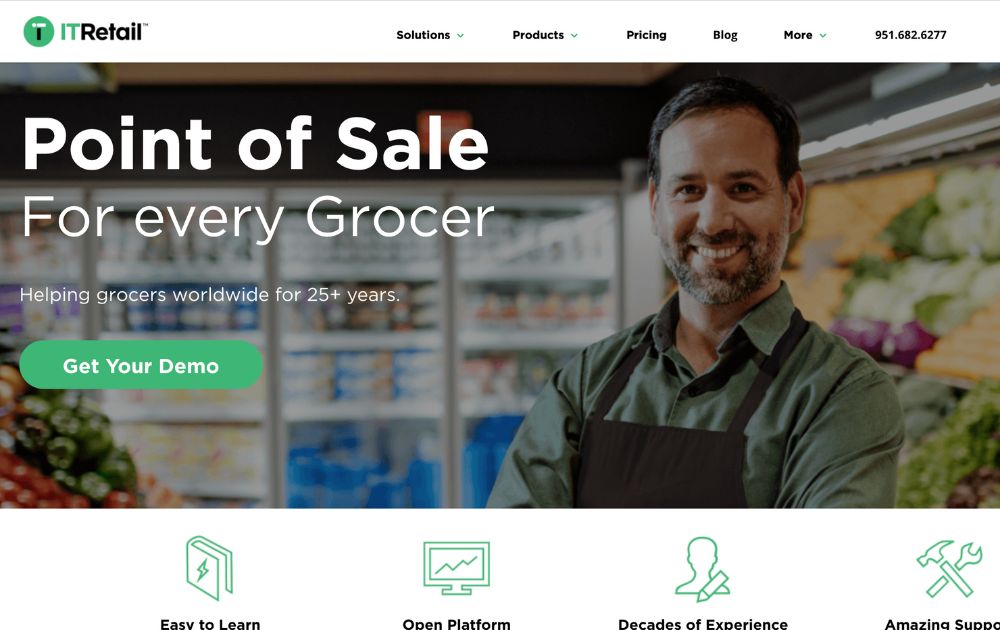 On the other hand, ITRetail is a POS system for small business that's best for groceries and small markets. For one, it has strong and flexible checkout options. Customers can pay via debit, credit card, gift cards, or e-wallet. It also has a host of options should people need to self-checkout. 
Apart from that, you can manage your stock via their mobile app. Users can customize CRM tools to monitor and track loyalty and rewards programs.
9. KORONA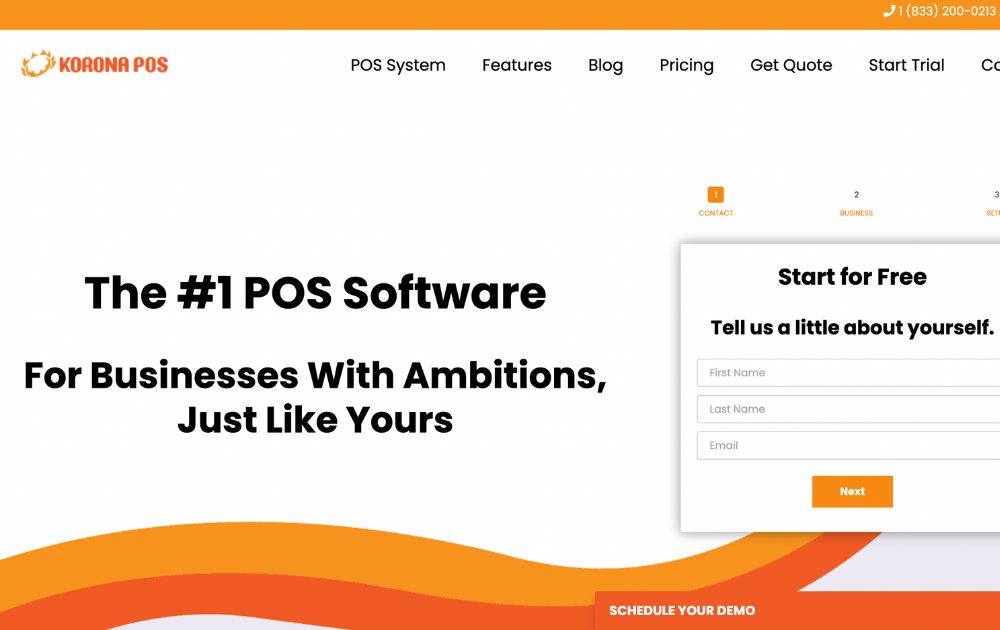 KORONA is a POS suite that is best for high-risk enterprises. This refers to liquor, vape, and even cannabis stores. However, KORONA can also support brick-and-mortar shops and ticketed venues. Most online reviews deem KORONA one of the most flexible POS because it links with major payment processors. 
Aside from that, it's also a top choice because of its stock tracking tools. It even has a ticketing function, making it a great event option.
Tips for picking a POS system
When you think about the qualities of a great POS system, it can seem like an unnecessary expense. However, a POS system can be a game-changer for a small business. Here are a few tips on picking a system to make sure that it will be a worthy investment.
Hardware and Software Compatibility
The first thing to look for when picking a POS system is whether it will be compatible with your hardware and software. Check if your POS system supports your computer operating system (like Windows or Mac). You also want to check if it works with your network and your printer or scanners. You don't want to invest in a product that can't work with your current systems. Keep in mind that POS systems come in various levels of functionality, so you can find one compatible with your existing technology.
Ease of Use
Another important thing to consider when picking a POS system for your small business is its easy use. The less time you spend on training your staff, the better. You want to find a POS system with an intuitive interface, making it easy for everyone from your office manager to your cashier. 
Security
Another important thing to consider when picking a POS system is its security features. You want a system that is protected against fraud and theft.
Budget
Lastly, don't forget about the budget when picking a POS system. You don't have to overspend to get a great product. A good rule of thumb is to look for a system in the middle of the price range for your industry.