Misen Chef Knife Review by Owner's Mag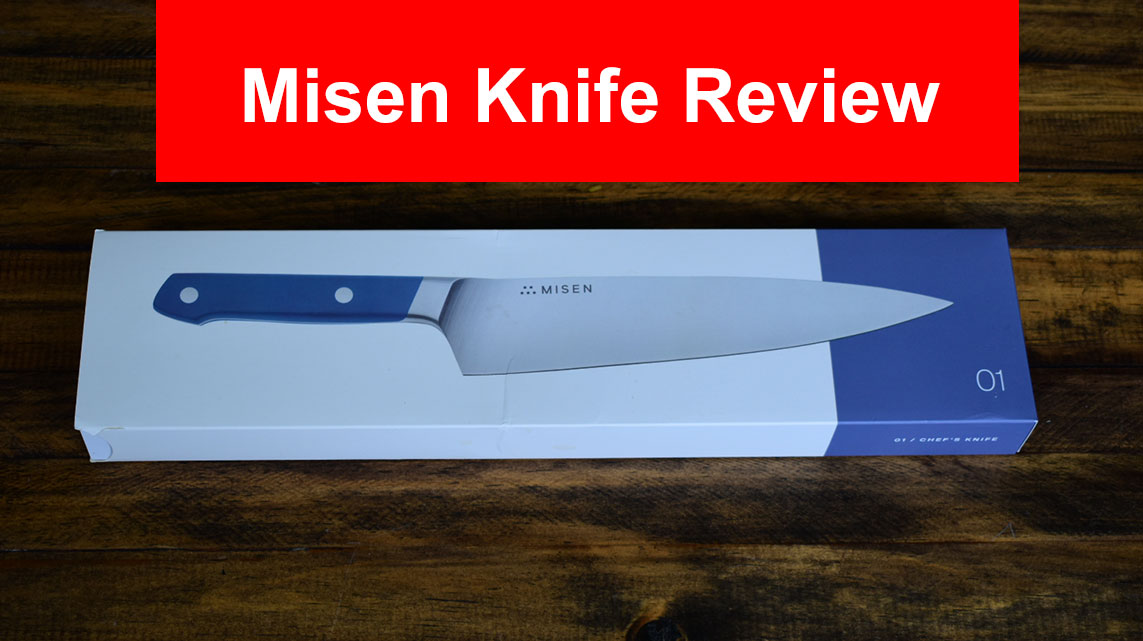 An essential kitchen companion that every homeowner, chef, and wannabe cook should have is a chef's knife. Chef's knives can make cooking a little less tedious and a tad bit enjoyable with the right make and brand. While people are paying exorbitant prices for quality chef knives, they don't know that one brand is right under their nose for half the price.
The Misen Chef Knife is the knife they never had. It's an all-around companion that can replace all the other set knives in your kitchen because of its ergonomic design and efficient materials.
Quality Knife at Half the Price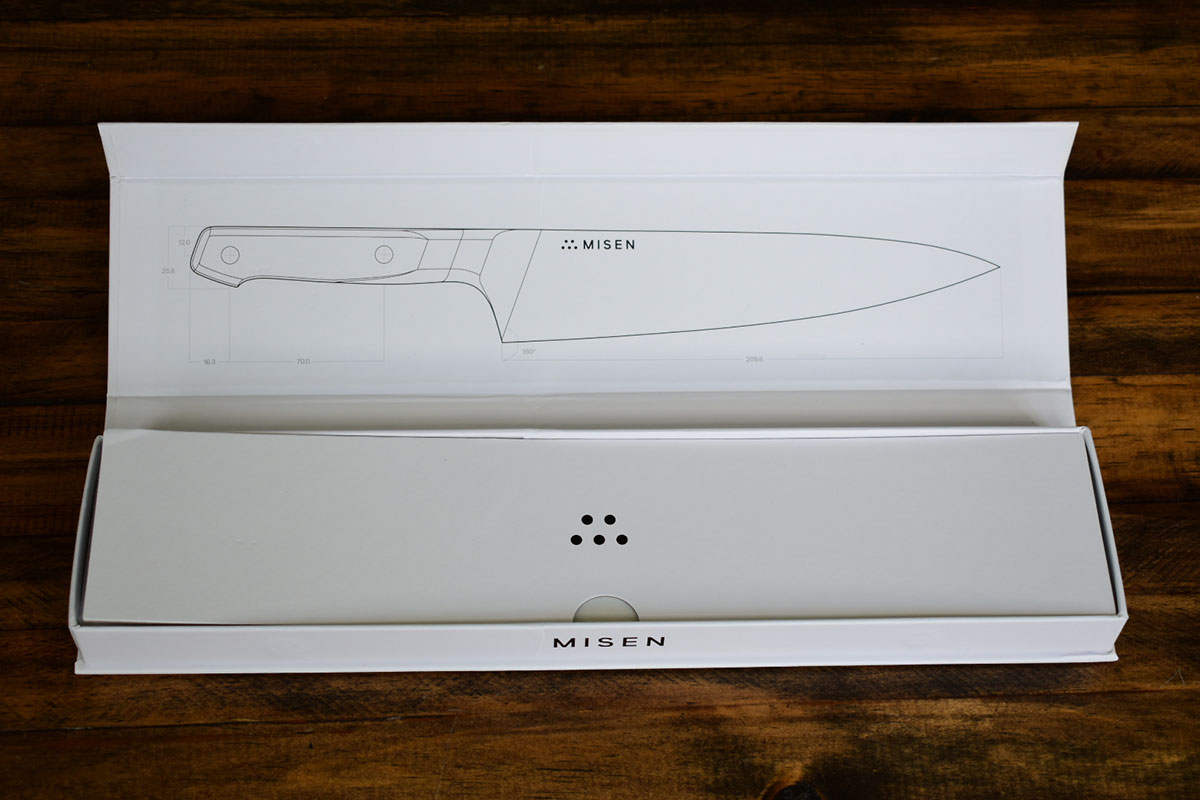 Most of the chef's knives in this quality would usually cost a minimum of $100. However, the fantastic thing about the Misen Chef Knife is that it offers a lesser price without compromising quality.
Why?
That's because the company knows how much it costs to make a good and high-quality knife in reality. Nonetheless, due to the myriad of middlemen and retailers who want in on the profit, they jack up the prices, leaving consumers having to pay for expensive chef's knives.
With the Misen Chef Knife, the company itself partners with the factories and sells the items directly to the customers. That's why customers can enjoy the Misen Chef Knife at a meager cost of $65.
Misen Chef Knife: Features and Benefits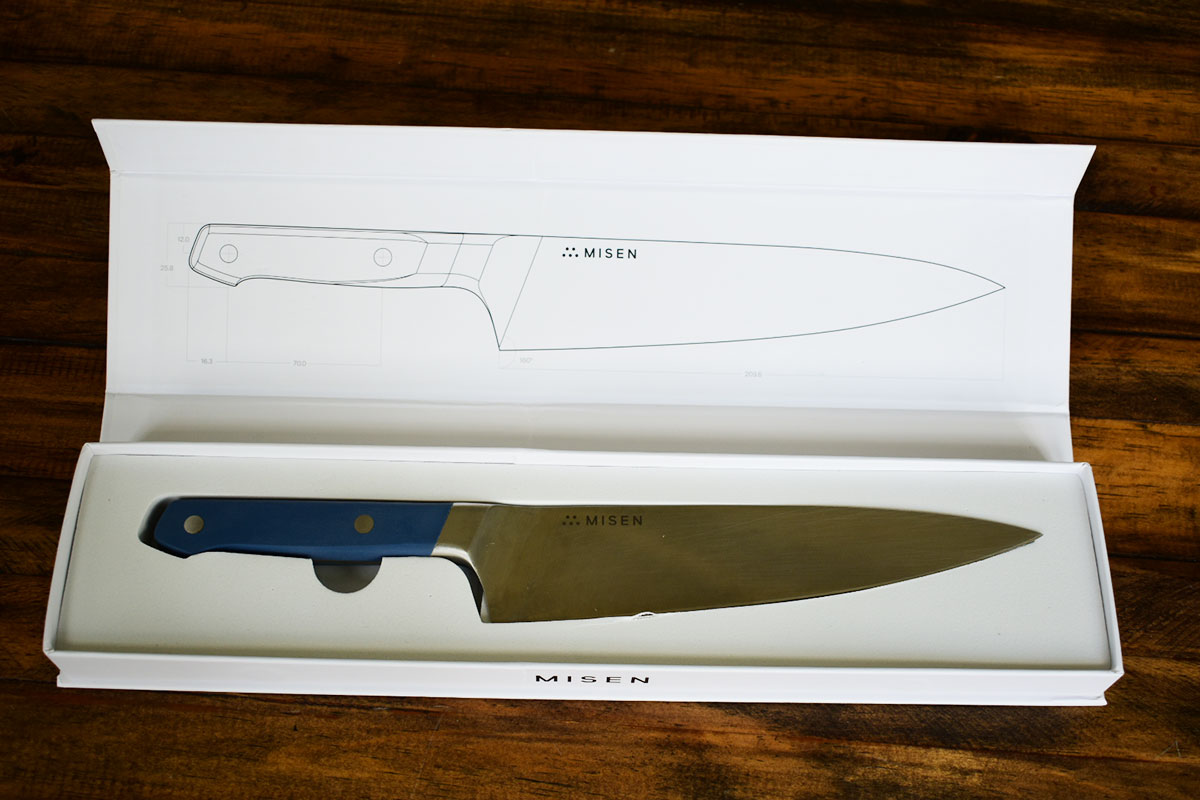 Having raised over $1 million on Kickstarter, the Misen Chef Knife is made with aesthetics and functionality in mind. Sourcing the best materials for seamless and hassle-free cooking, this knife comes with a perfection that is like no other. So what makes the Misen Chef Knife a better choice than other expensive chef's knives? Let's dive right into the features and benefits.
Elegant Design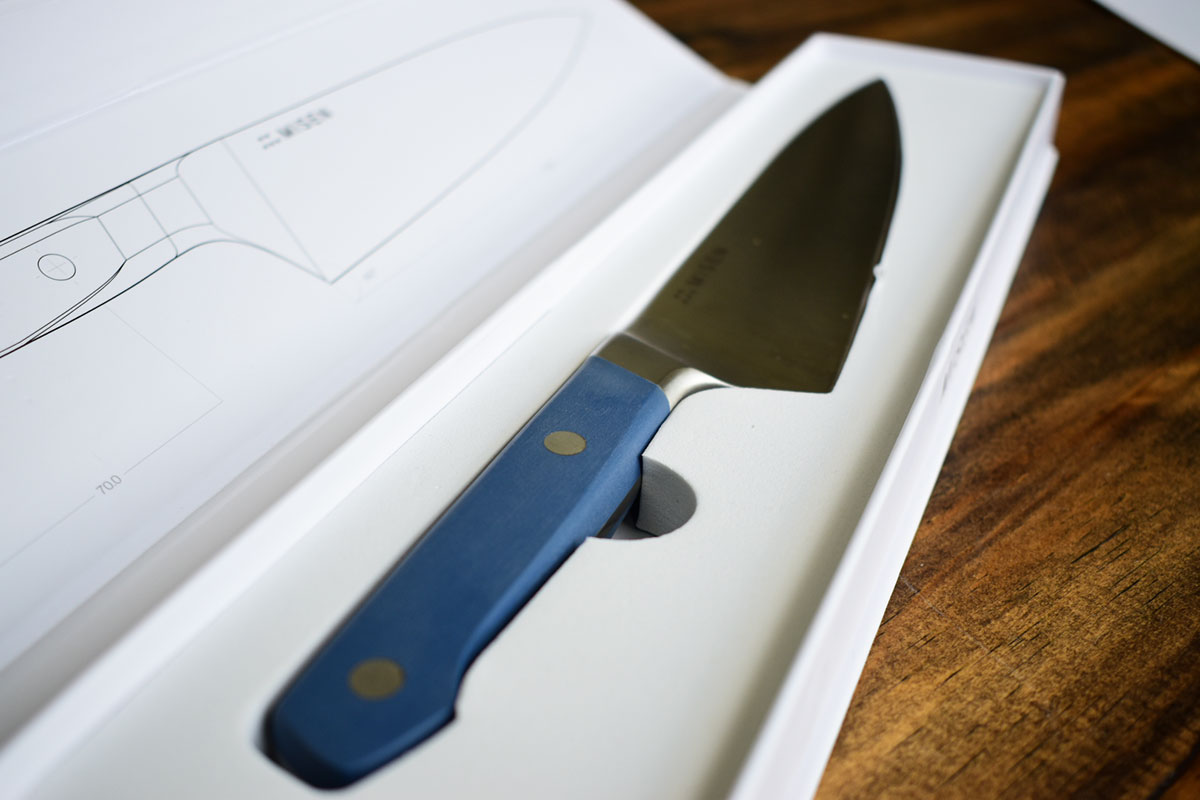 The most notable feature once you set your eyes on the Misen Chef Knife is the luxurious and delicate design. However, there is nothing fragile about the power it brings to kitchen tables and chopping boards. From lithe tasks such as filleting and skinning fish to more robust tasks such as cutting up beef and hard root-crop vegetables, this knife delivers.
The subtle curvatures on the blade and the sturdy handle complement each other. Overall, the Misen Chef Knife looks and feels expensive, but it doesn't hurt your pocket.
Superior Japanese AICHI Steel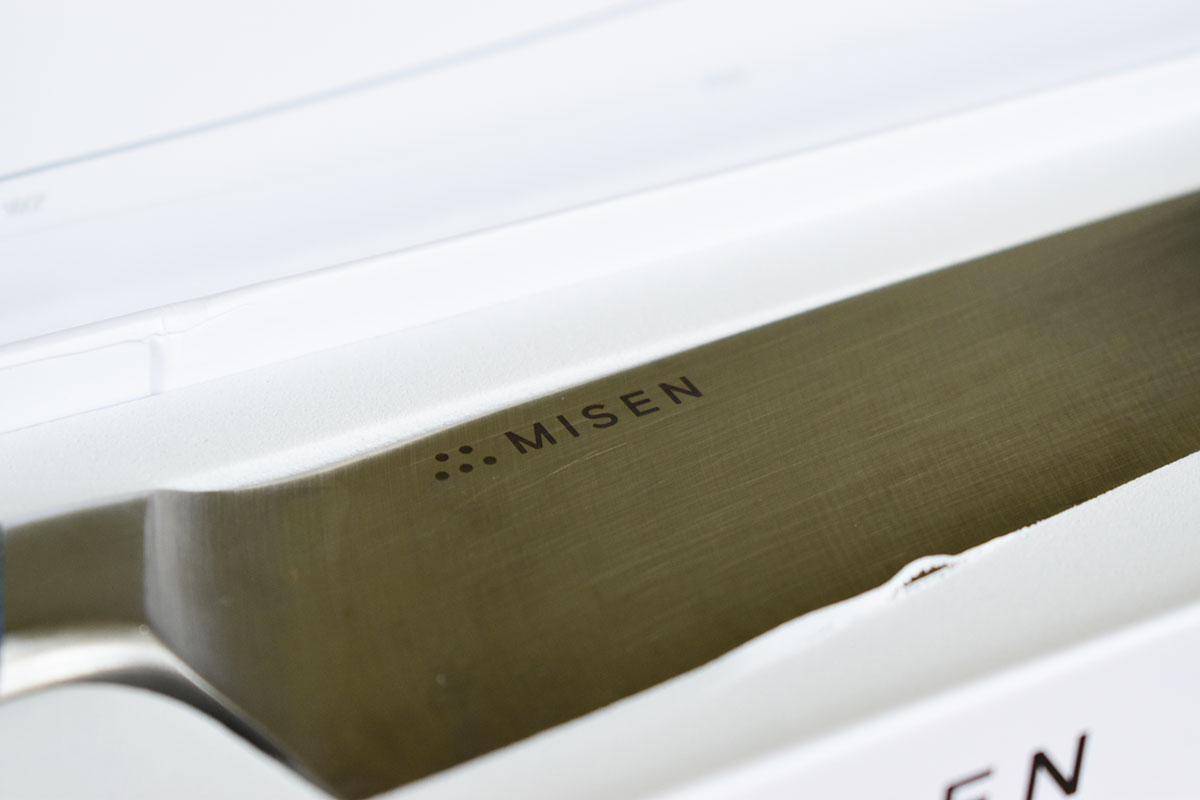 The Misen Chef Knife comes in a premium AICHI AUS-8 Japanese steel that makes holding, cutting, slicing, chopping, and more so natural. The sturdy Japanese material is perfect for chefs and the chefs at heart that want fast and exact cutting precision.
"Pinch Grip" Sloped Bolster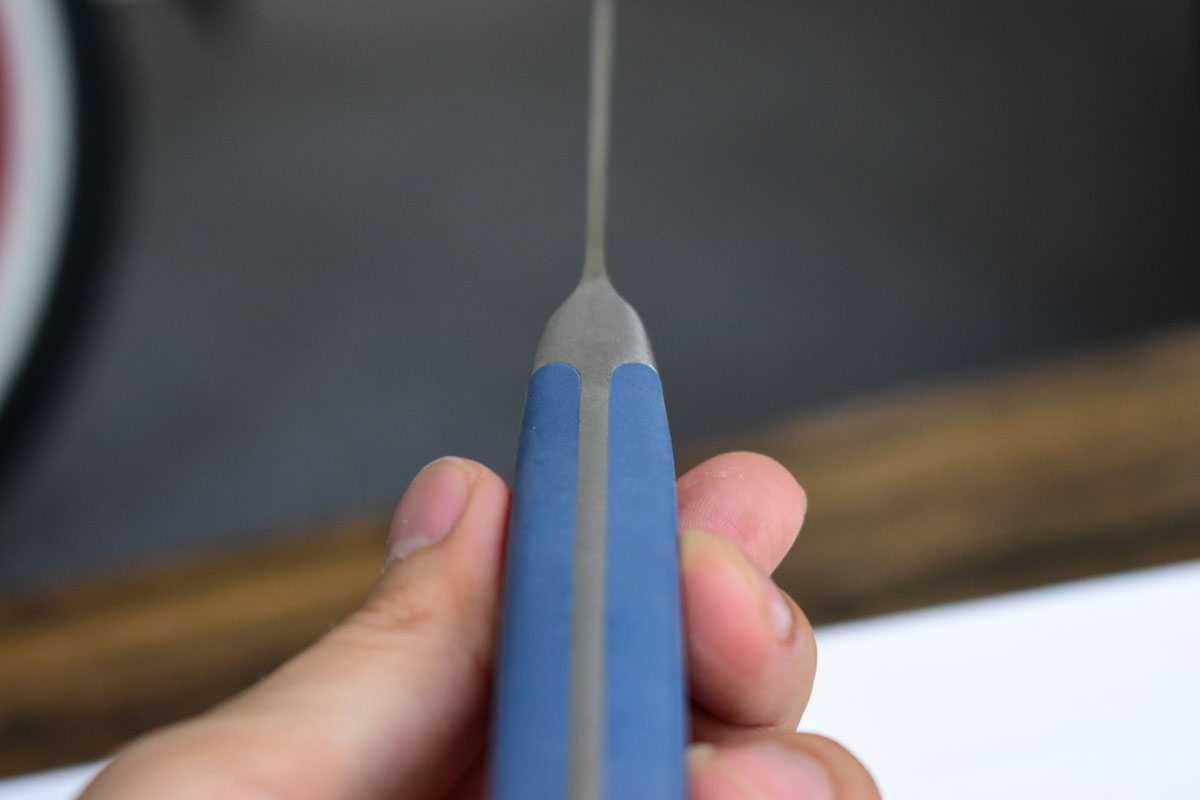 The Misen Chef Knife was made with a tilted bolster. The slope that enables a "pinch grip" system makes using the knife comfortable and controllable. The slope is evident on the beautiful blade face, which also comes from a mix of the power and masculinity of Western knives and the class and adeptness of Japanese knives.
Overall, this sloped bolster allows for various cutting methods in the kitchen. Whether you're slicing a bunch of potatoes, rock-chopping onions, or filleting fish, you can be sure the Misen Chef Knife does every technique with grace and efficiency.
Sharper Blade Angles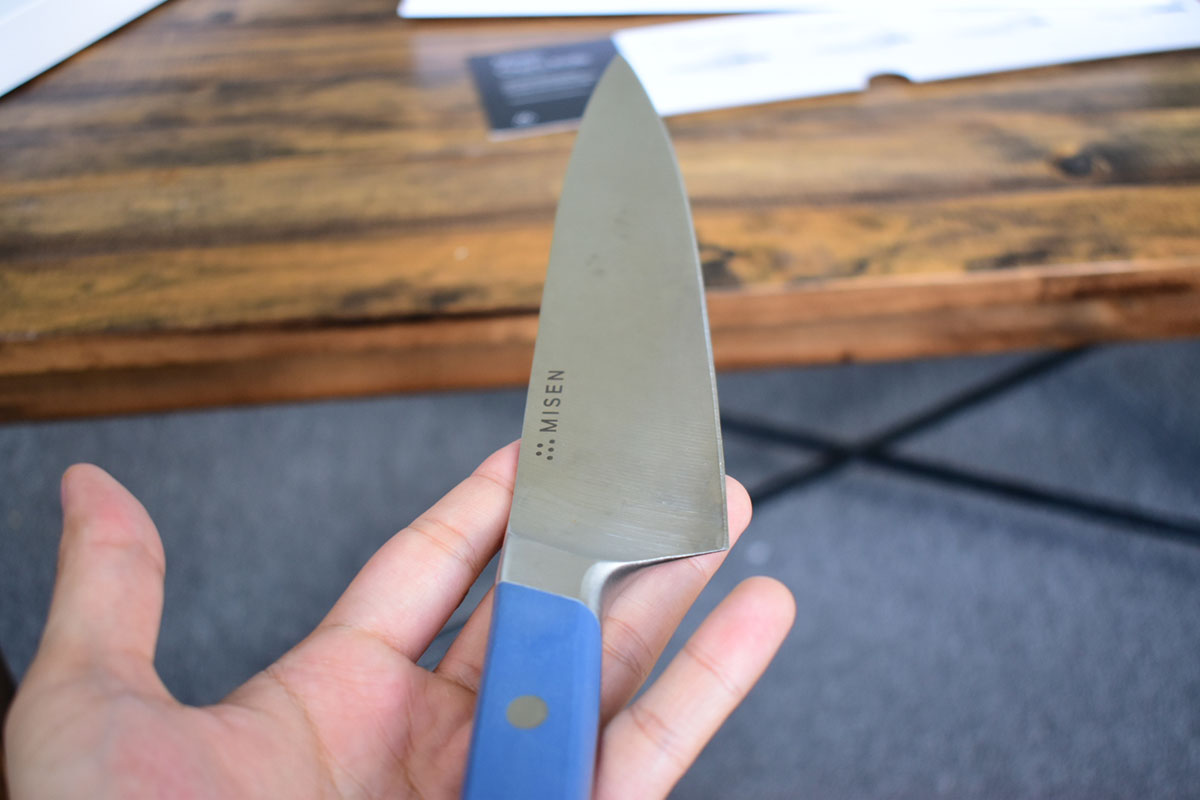 While other blades, especially those in the West, typically have 25-degree angles, the Misen Chef Knife's blade angles are only at 15 degrees. This is a technique adopted in crafting this masterpiece, so the chef's knife's blade has a sharper look. However, it's not just the look that's commendable. These blades are also razor-sharp blades built for any cutting techniques.
Of course, the sharpness of the blades doesn't last. This is the general truth about any knife. That's why, when purchasing the Misen chef's knife, customers will also get a lifetime sharpening. Misen's professional sharpeners will have your Misen Chef Knives sharpened in their initial state — just like how you used it the first time.
Confidence in Affordability and Elegance
The company is confident that its customers will love the Misen Chef Knife the moment they touch, feel, and cut anything with it. However, the customers will still get these offers when buying the chef's knife:
60-Day Trial Period. Although 96 percent of its customers usually keep the knives, they still want them to try to take it with a grain of salt. If they're not happy, they can return it and get a refund.
Lifetime Replacement Guarantee. If for some reason, customers drop or chip the knives, the company will replace the knife with a brand new one with no questions asked.
Hassle-Free Returns. If customers receive a defective knife or any other reason that might make them want to choose another stock, the company covers the return shipping expenses to keep customers satisfied.
Wrap Up
If you've been looking for the best kitchen companion all your life, there's no need to look any further. The company is all for keeping their customers happy while providing honest trade that benefits both parties. With the Misen Chef Knife, you get convenience, efficiency, and beauty at a fair price.
Popping the Bubble: How to Escape the Social Media Echo Chamber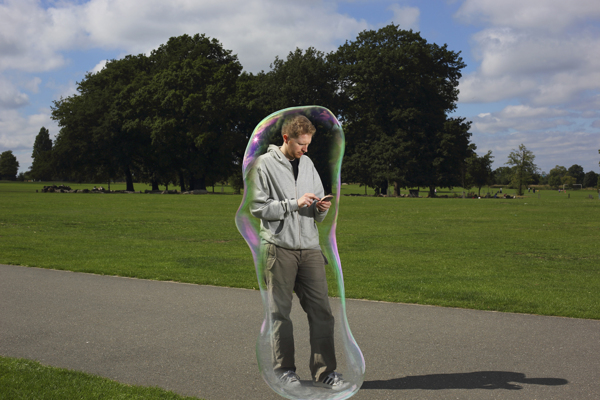 This past election has left most millennials in a cloud of surprise. I know that on my own Facebook news feed there was a very anti-Trump/pro-Bernie vibe. In the months prior to the election, my outlets for social media were bombarded by very specific opinions against the reality TV billionaire. All I heard were calls to "feel the Bern". To me, and I think to most people my age, it appeared unanimous that Trump would lose. However this was not the case. So what happened?
One issue with social media is that it's prone to creating echo chambers: places where our ideas are reaffirmed by the consensus of our networks. Don't like one particular friend's libertarian view? Easy. Unfollow them. This ability to unfollow, paired with algorithms that curate content towards to your taste depending on what you like/react to, creates the walls that seal us into comfort zones with like-minded people. It traps us into a biased reality; a bubble that prevents us from ideas different than our own. Here are three simple ways to combat the bubble, and allow for the diffusion of ideas. No one's saying it's easy, but those who do are the guardians who keep the dialogue open during difficult times and with controversial ideas.
Actively like and react to diverse new sources and pages
Much of the power and control that users have over their social media is in curation. Your feed is curated according to the content you interact with. Simply being aware of this fact can make help make you more conscious about how and what appears in your feed. If you're not seeing a lot of diversity in content, maybe try interacting with new stuff.
Watch out for confirmation bias
Does it always sound like you're right? When you log onto your Facebook, does every status update and shared article resonate with your own beliefs? It's easy to be drawn by the gravity of people who support your ideas, but to keep an honest perspective on the state of the world, you need to balance out what you expose yourself to.
A wise person once said to me "you like that author's opinion? Then try reading their opposer's book."
Never Unfollow
The "unfollow" feature is meant to be used in times of dire offense. It's understandable that a person be unfollowed because they are insulting or harassing. The problem is that in some subjects like politics and religion, people can resort to both of these behaviors. Because people tend to hold political and religious beliefs close to their hearts, opposing views often respond with even more hostility. Usually in these cases people unfollow not because of the idea itself but because of the primitive and often negative ways people try to convey them.
What makes unfollowing such a bad option is that it closes the dialogue between big contrasting ideas. If you unfollow a friend who disagrees with you, you're basically choosing not to hear their side. Does doing this really make you the bigger person? When we choose to stop the flow of information, we are also choosing to remain within the bubble. Break free by practicing these three simple guidelines. Humans aren't always the best at communicating, but at least keeping an open ear and an open heart leaves the door open to a more harmonious reality, one that actually reflects the ideas of the world, and the people who hold them.
Working With An Agency? They're Probably Outsourcing To These Startups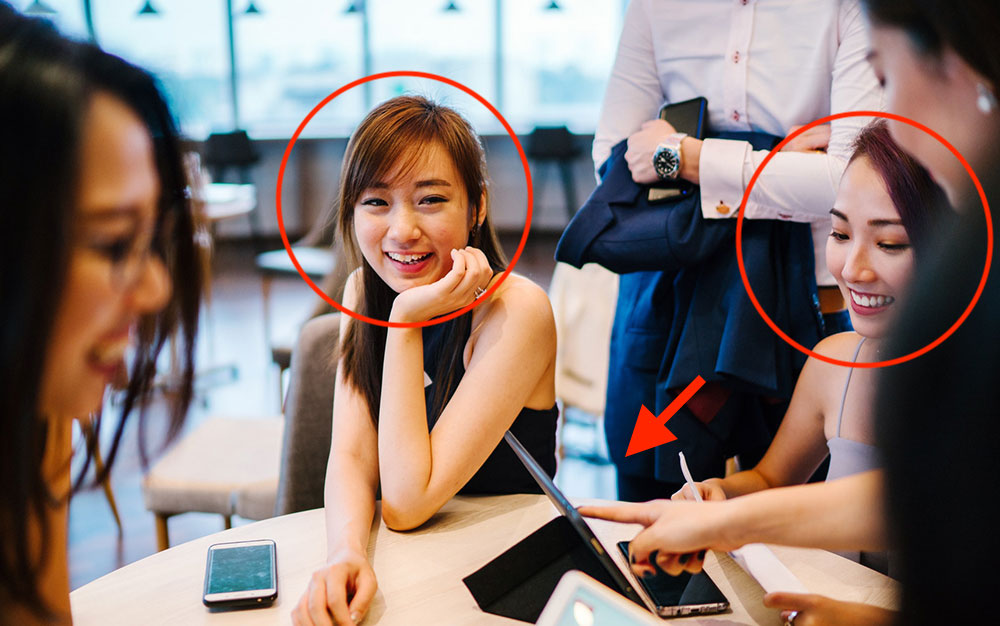 Have you ever wondered if the agency you hired is secretly outsourcing the work?
As a digital publication, we've hired countless agencies to help code, design, market, and launch products for us. We usually have a Project Manager from their head office as our point of contact. But we're never sure who is completing the work. Where are they outsourcing them to?
As curious journalists, we decided to find out. For an entire month, we created a fake agency called Flower Pot Media LLC. Then we joined various Facebook groups, forums, private Google groups, and subreddits to chat with fellow agencies. We also interviewed a handful of employees and subcontractors who frequently work with creative firms to learn more about how agencies operate. It wasn't easy to get people to cough up where they're outsourcing to, but we eventually got a list of names. And to our surprise, the same few companies keep popping up.
Our goal isn't to expose agencies or reveal how they make money. If you don't have the organization or leadership required to manage a campaign, then you're better off hiring an agency. But if you want to save some money AND are willing to put in the time/energy to coordinate, manage, and execute a campaign yourself, then this list is for you.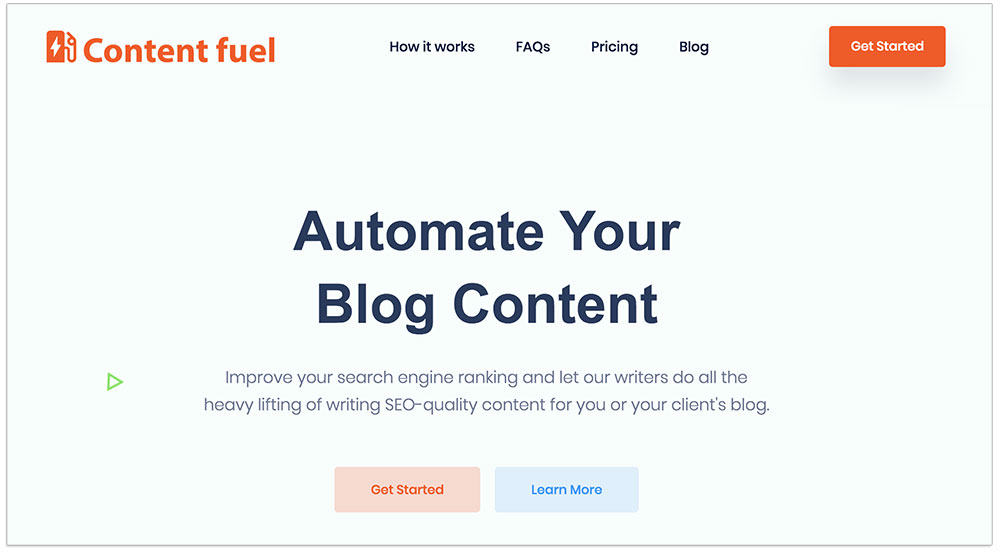 As a writer myself, I know how tricky it is to hire GOOD writers. There are plenty of writers who will produce junk or just "spin" content for $5/hr or $10 – $25 per article for you. None are agency-quality or anything you'd want on your website.
After a bit of digging and asking around in the forums, many of our friends say they've either used or are currently using Content Fuel and have a great experience, mainly with the quality of their writers.
Content Fuel is a startup that provides unlimited content writing at a flat monthly rate. The main selling point is that their writers are damn good writers. From my experience, their level of writing qualifies for anywhere from $25 – $50/hr or $500 for a 1000 word article. For the price, I'm not entirely sure how they're able to afford that kind of talent.
Another nice perk of Content Fuel is that you don't need to manage the writers. If a writer doesn't work out, you can instantly request for another writer to be assigned. This saves time, as Agencies often have to manage freelance writers, and that can be time consuming and exhausting.
Penji (Graphic design, Illustrations, Ads, Web/App designs)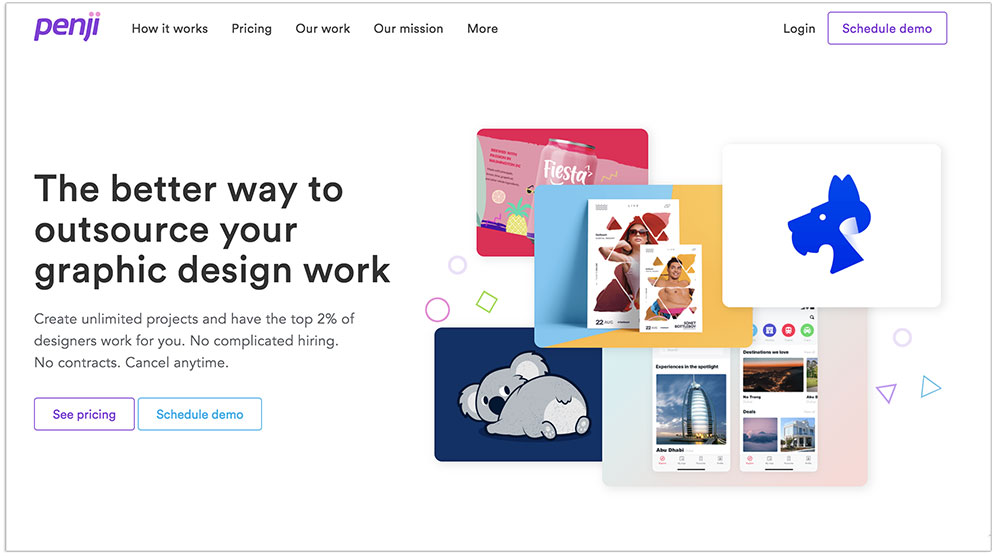 We found Penji because their salespeople are constantly writing in all of the forums and private groups. But they weren't there to sell. Instead, they just help answer everyone's questions, which we thought was a very smart sales tactic.
Penji uses an on-demand and unlimited service model that agencies often take full advantage of. Similar to Content Fuel, you can submit as many design projects as you want for your clients. Their team of on-demand designers gets to work. And instead of getting billed per project ($300-$500/project adds up), Penji charges a flat monthly rate every month regardless of usage.
We used to hire a local design agency to handle all of our design tasks. We were billed for every project, every revision, and paid an hourly rate of $75/hr. Our monthly invoice was anywhere from $4000 – $6000.
Curious to see if the rumors were true, we signed up. In the first month, they produced 33 completed designs for our team ranging from banners, infographics, and social media posts. We paid $698 for what could've easily been an $8000 invoice from a local agency or freelancer. True to their promise, they didn't charge us extras for revisions or any overage.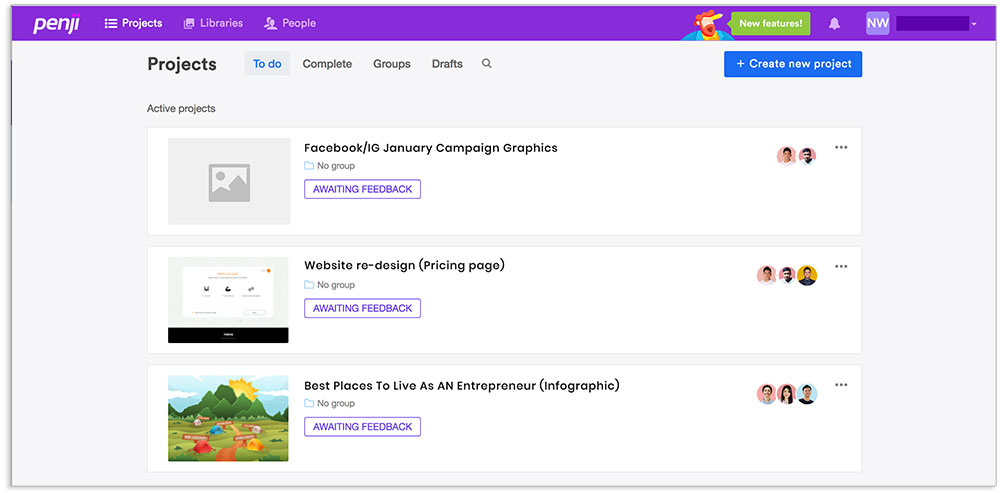 We especially like their dashboard. It's easy for agencies to manage their client's projects. You can create a brand profile for each client and upload all their logos and brand materials. And any time you need a design job done for that client, just select the brand profile and Penji's designers will have everything they need to get to work. They were lightning fast. Everything we submitted, they turned around in less than 48 hours. Quality was either the same if not sometimes even better than the agency we hired. Overall, we can see why agencies outsource to Penji.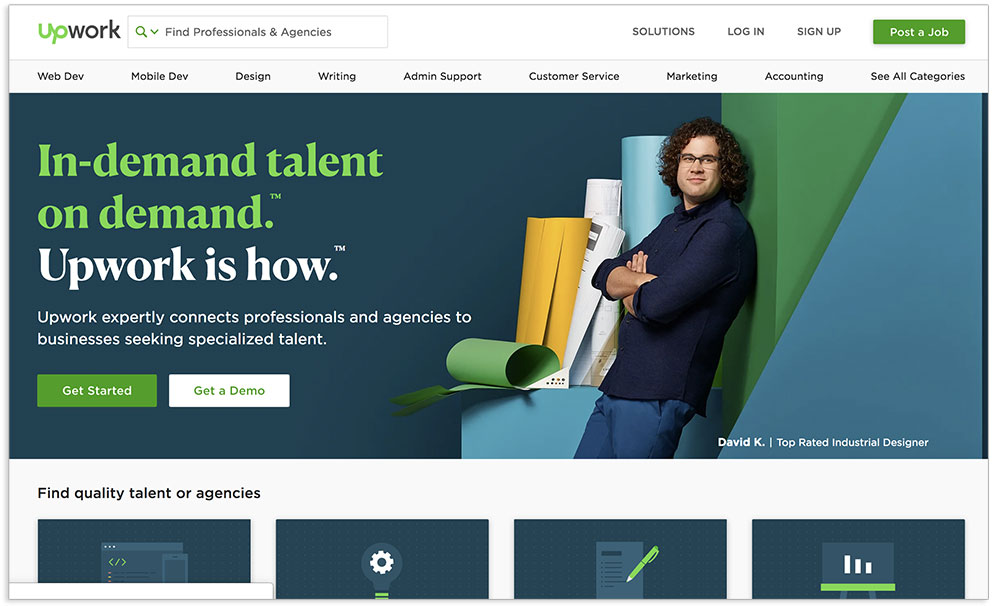 Upwork is a great place to outsource programming and coding work to. You'll find developers from India, Pakistan, Ukraine, and many other countries from around the world. Rates are relatively cheap, from $5/hr for entry-level developers to $35+/hr for more advanced talents. You can also hire a group of developers/agencies directly from Upwork.
We hired a local agency to code our website (ownersmag.com), however, at times it felt like we were actually communicating with someone from India. It wasn't a problem for us, because the communication and work were good. But we did wonder how much we would've actually paid if we were to go directly to the source.
One caveat you should note is that, unlike Content Fuel and Penji, you're doing the hiring and managing on Upwork yourselves. Content Fuel and Penji does all the hiring, managing, and finding the talent for you, so it's pretty hands-off. Meanwhile, on Upwork, you need to post a job, interview the candidates, pay them yourself, and also be up at night to collaborate with them. Keep that in mind, as that level of management alone can be worth hiring an agency for.
The Hoth (SEO)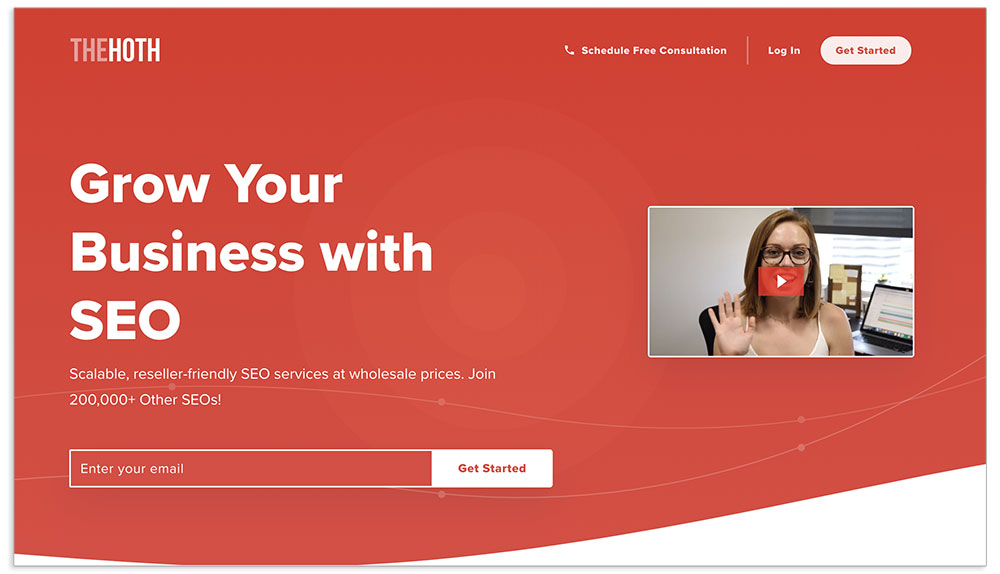 As a publication, we don't need to hire an SEO agency to help us rank. However, many of our sponsors and advertisers do. The Hoth is a one-stop-shop for white-labeling SEO services. They offer an internal platform for agencies to keep track of and manage the client's SEO progress. They handle white-labeled reporting too, so you can send branded reports for an added touch.
Many agencies we spoke to use The Hoth as a reliable 3rd party service to help their clients' SEO campaign succeed. They've been around for a while and although the SEO white-labeling space is fairly competitive, they stand out as one of the more reliable services.
Conclusion
Don't go firing your agency and try to do things yourself just yet, that might not be a good idea. The real value of an agency is its ability to coordinate, communicate, manage, plan, and execute a successful campaign for you. And that often requires many hours, phone calls, and meetings, which is exactly what you're paying for.
Agencies outsourcing the workload is completely normal. As a matter of fact, it would be unusual for an agency to do everything inhouse themselves. So before attempting to take over the work yourself, make sure you have the capacity and coordination to manage everything.
Should You Get a Website?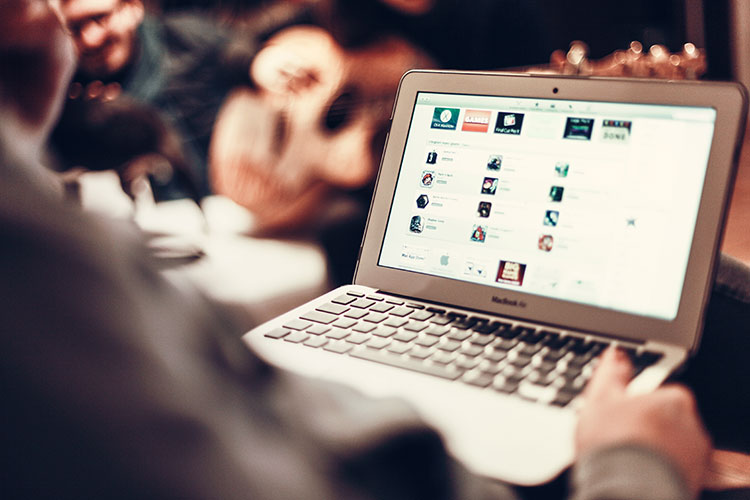 Nowadays most established businesses have websites, however more than 75% of businesses out of 22.5 Million registered businesses in the U.S still don't have websites.  So is it really essential if most businesses seem to be doing alright without it?  There are 2 school of thoughts when it comes to this subject.
YES: Your business is your website
Most modern businesses that have been started and ran by millennials are gungho about having a strong web presence.  Their demographic tends to rely on online and social media searches and interests.  The philosophy here is simple, if you have a website, you can be found.  If you don't have a website…well, you can't be found.  So modern business owners rely on their website as a primary source of generating new leads and acquiring new customers.
NO: Good Service/Product is the best practice
More traditional business owners tend to rely less on websites, as their business may have been started long before the web revolution, and they tend to be smaller businesses and more localize.  Their philosophy is nonetheless, true.  By providing reliable and trustworthy products and services, they're able to maintain a consistent staple of customers day in and day out.  However the downside to this practice is it can't be scaled easily.  As you're only as good as the locals around you.
No Website is better than a BAD Website
A better question than whether or not to have a website is whether or not it's worth having a BAD website.  An out-dated and unresponsive website nowadays in 2016 will appear old and neglected, often times even hurting the business.  Locals will still visit your business, however having a poor web presence could deter prospects.
Conclusion?
It's definitely worth getting a website for your business, however you need to make sure that you're doing yourself a favor by making sure your web presence best represent your business.