Penji partners with Nonprofits to provide $1 graphic design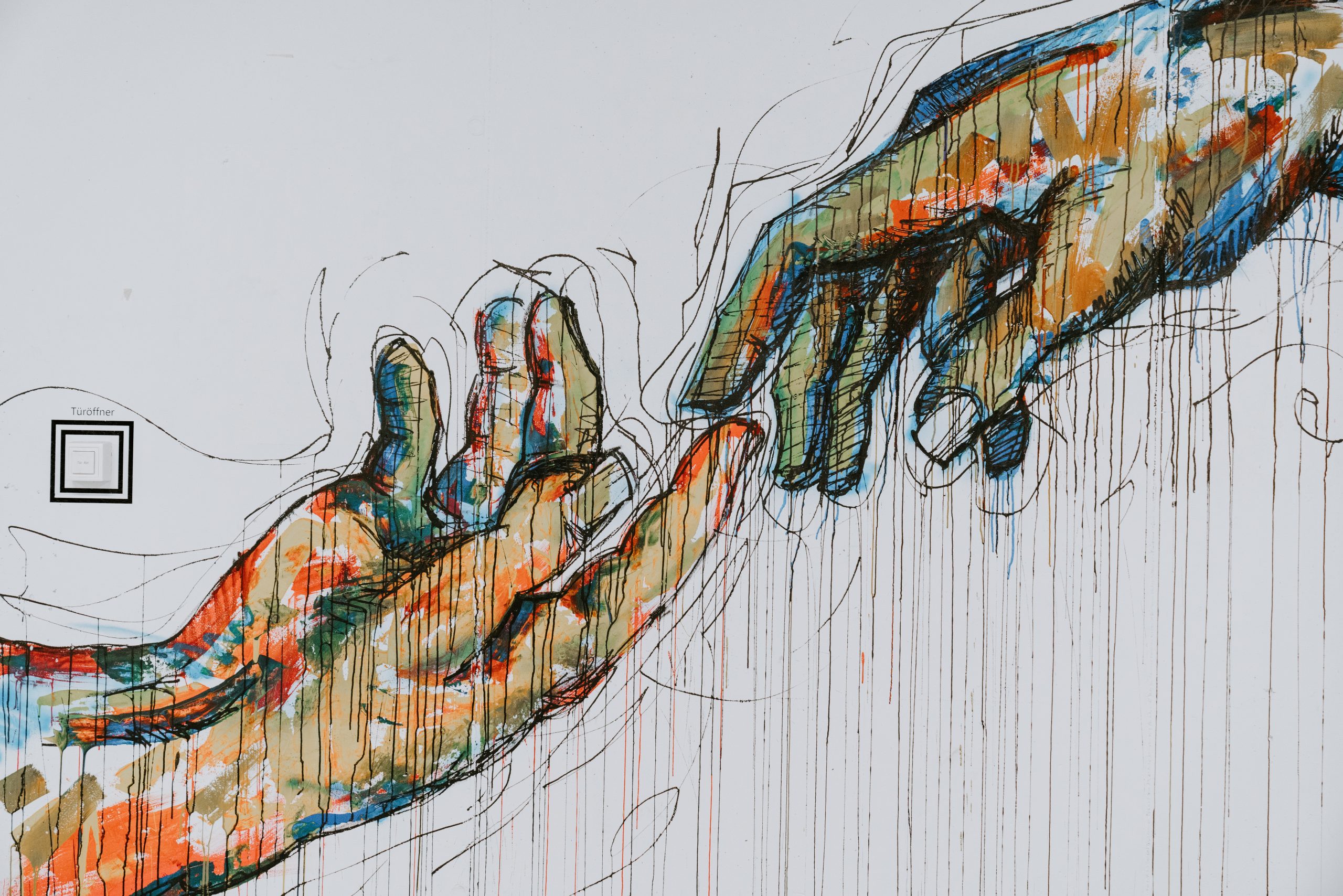 When you think of companies doing community service, what comes to your mind is something along the lines of donations or volunteering. Penji has found a way to benefit the community by offering its services pro bono.
What is Penji and what are they doing?
If you haven't heard of Penji, the company is an unlimited graphic design service from which you can request your graphic design entirely online. Users can request an unlimited number of designs from Penji's designers for $499/m.
For an exclusive time, Penji is open to partnering with eligible nonprofit organizations to help support their cause through its $1 graphic design membership program, Penji for Nonprofits.
The program cannot come at a better time with budgets being tight from COVID-19. This isn't the first time Penji has held this program, but the second time this year. Hopeworks, Philadelphia Women's Network Connection, and Sundara Fund are only some of the hundreds of nonprofit organizations that have partnered up with Penji in the past years.
Through the Penji for Nonprofits program, nonprofits get FULL access to Penji. Whether, nonprofits need website design, marketing materials, social media posts, a new logo designed, all of it can be designed through this program. Accepted nonprofits get the same level of treatment and all the features/benefits that full-cost paying Penji customers would typically get.
So, why is Penji willing to give so much?
The reason comes from Penji's humble beginnings in Camden, NJ, one of the poorest cities in the United States. Known initially as Penji for Camden, CEO Khai Tran wanted to give back to the community but had neither the staffing nor the funds to make a big enough impact on the community. Until they realized that providing what they do best – graphic design to nonprofits could support them and allow nonprofits to redirect their energy into helping the community.
While no longer located in Camden, Penji has not only continued this initiative but expanded it to be open to nonprofits nationwide. This year, applications are open from 10/1 – 11/1. Penji hopes to admit up to 250 applicants for this year's Penji for nonprofits program.
Applications are open here.
Philadelphia's Cooper Sharp Cheese is Making Its Way in Every Restaurant in Philly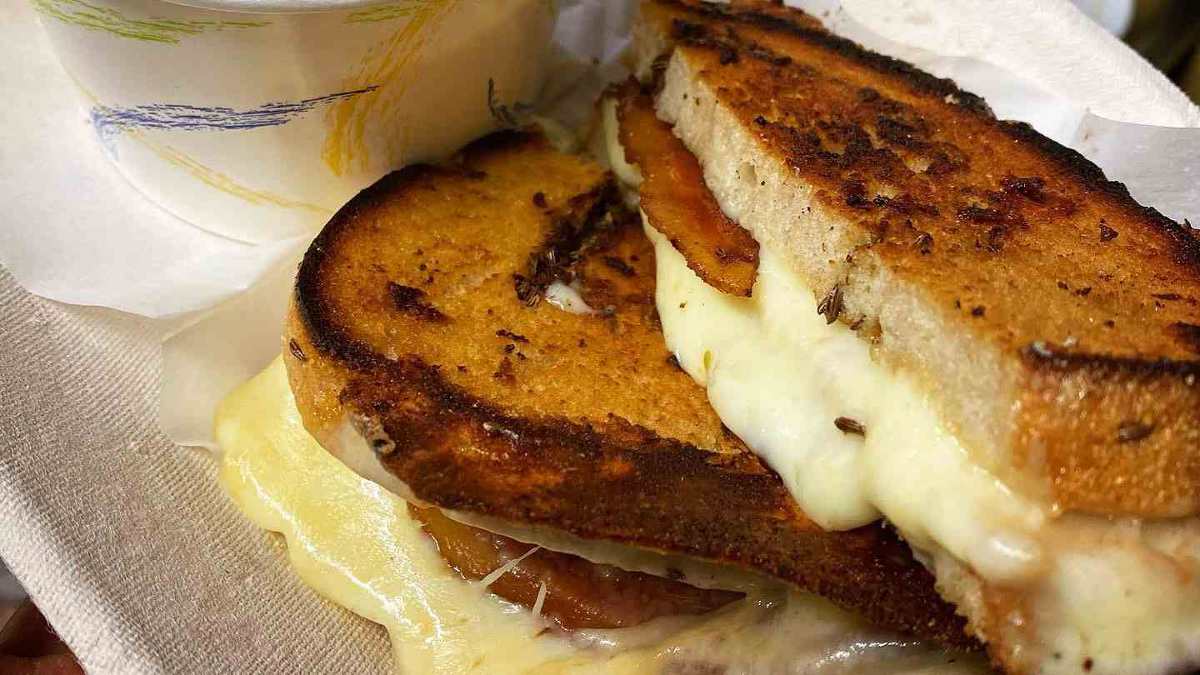 When you're ever in Philadelphia craving for cheese by any chance, the only kind of cheese you can count on to satisfy your tummy is the Cooper Sharp cheese. This cheese has been well-loved by Philly residents. With its bold and rich taste, we won't be surprised why you'll love it too!
Like the other type of cheese called "American" cheese, Cooper Sharp cheese is made with love and perfection from its founder I.C. Cooper. In 1918, I.C. Cooper envisioned a thriving cheese business when he started aging cheese curds.
He then moved the business from New York to Philadelphia and has made the same recipe for over 25 years! You can find Cooper Sharp cheese in almost every supermarket around the region. You can even search for this cheese on the website and get first dibs from nearby stores.
However, if you're around Philly and want a comforting sandwich with its famous Cooper Sharp cheese, here are the go-to places you must check out.
1. Mom Mom's Kitchen's Grilled Cheese ($6 to $10)
Although Mom Mom's Kitchen doesn't have dine-in offers available, it doesn't mean you can't order their famous grilled cheese. However, you may also enjoy your sandwich at Bob and Barbara's next door while ordering drinks from them and cleaning up after your mess.
You can order at the takeout window and have your sandwich to-go as well. Mom Mom's Kitchen has changing menus all the time. And you may also check out their Instagram for weekly specials and mouthwatering images.
Location: 1505 South Street (South Street West)
2. O'Jung's Tavern's Pork Roll Sliders ($8)
O'Jung's Tavern has found its home in Philly since 2001 in South 2nd Street. The restaurant offers weekly specials together with their regular menu. If you're also looking for weekend entertainment, come to this place for some fun and sports games. 
Order the pork roll slides with the Cooper Sharp cheese sauce, spicy mustard, and filling butter-toasted baby soft pretzels.
Location: 1625 South 2nd Street (Pennsport)
3. Pub & Kitchen's Burger ($20)
Pub & Kitchen has featured farm-to-table dishes with wine, craft cocktails, and local beers. This authentic tavern has been beefing up its menu for over a decade, depending on the season and product availability.
One of Pub & Kitchen's best-sellers is the Happy Valley six-ounce burger patty with Cooper Sharp cheese, pickles, caramelized onions, and of course, bacon!
Location: 1946 Lombard Street (Rittenhouse)
4. Middle Child's Breakfast Sandwich ($7.50)
Middle Child is a casual daytime spot for breakfast lovers. The restaurant opened another location in Fishtown, five times the first location's size. The second location will also feature a dinner menu and a bar for those who want to pair their Turkey club sandwiches with a round of booze. 
We recommend Middle Child's breakfast sandwich with fluffy eggs, Cooper Sharp cheese, potato bread, and arugula.
Location: 248 South 11th Street
5. Angelo's Pizzeria's Cheesesteak
Angelo's Pizzeria offers creative and classic sandwiches, breakfast options, and fried snacks. Their mouthwatering bagels, cheesesteaks, and pizza are the bomb. The restaurant only accepts cash and takeout for now. 
Although the pizza is its best-seller, try the cheesesteak with Cooper Sharp cheese, which is to die for!
Location: 736 South 9th Street (Italian Market)
6. Korshak's Long Hot Bagels
Korshak's founder Phil Korshak started whipping out bagels in 2003. He intended to spark joy in hungry diners and continues to do that today with Korshak's long hot bagels. 
Order the chewy and crispy long hot bagel with Philly's famous Cooper Sharp cheese and experience delight in every bite.
Location: 1700 South 10th Street (East Passyunk)
For other reads about Philly eats, check out more here at Owner's Mag!
15 Most Popular Philly Restaurants With Excellent Lunch Menus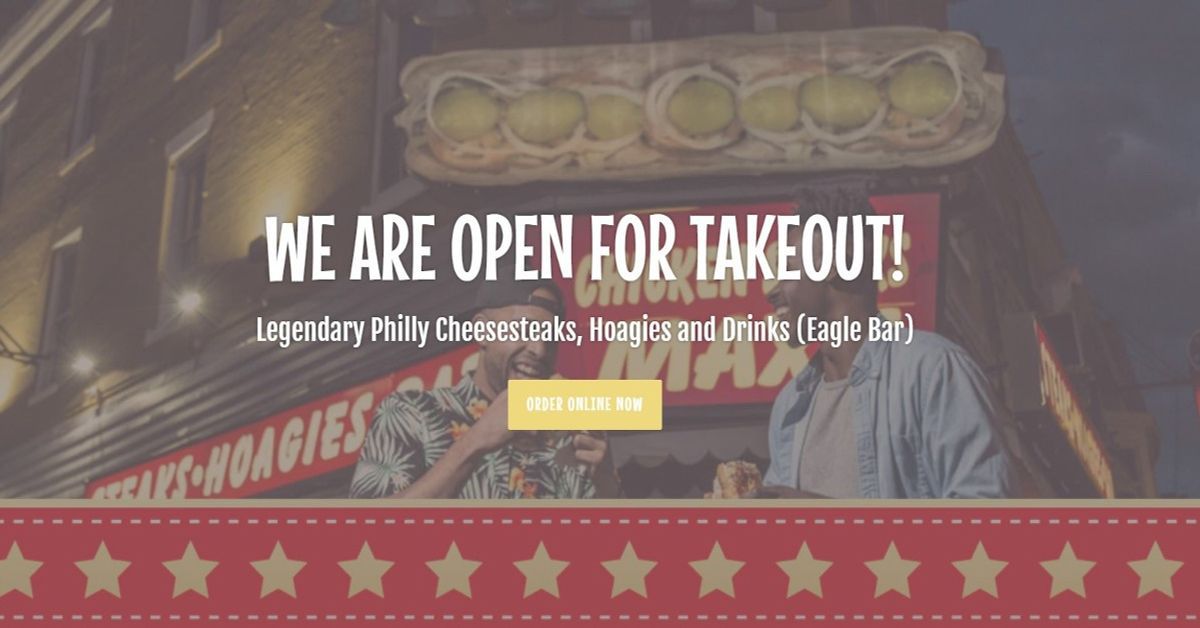 With the overwhelming admiration for brunch and the filling nature of breakfast, lunch is often sidelined for other meals. That's not the case in Philadelphia. Satisfying lunch options are widely available here, from sandwiches to cheesesteaks, to pho, to bao buns – you name it. Philly's Reading Terminal Market is a venue for limitless lunch options, all under one roof. And if you're looking for something to satisfy your mid-day craving, Here are 15 restaurants where you can enjoy the best lunch in Philly.
1. Salam Cafe
5532 Greene St
Philadelphia, PA 19144
(215) 660-9780
Located in Germantown, Salam Cafe is open every day except Sunday. Their lunch specialties include chicken kebabs, Ethiopian platters with injera, and beef stew marinated in berbere. They also offer a handful of appetizers to entice your palate.
Follow them here on Instagram.
2. Max's Steaks
3653 Germantown Ave
Philadelphia, PA 19140
(215) 229-9048
Visit website
A cheesesteak is a perfect lunch and sometimes the best and only option for a busy weekday. Don't you agree? At Max's, you can order a cheesesteak at any time of the day, up until 1 a.m. That means the national sandwich of Philadelphia is never hard to find.
3. Down North Pizza
2804 W Lehigh Ave
Philadelphia, PA 19132
(215) 377-9787
Visit website
Down North is relatively new, yet it's already a Philly institution. It offers amazingly crispy and cheesy Detroit-style pizzas and delicious wings, all in sizes big enough for sharing.
4. Zorba's Tavern
2230 Fairmount Ave
Philadelphia, PA 19130
(215) 978-5990
Visit website
Enjoy the large lunch platters at Zorba's Tavern served with rice, potatoes, mixed vegetables or french fries, and tzatziki sauce. Every platter is huge and filling. Everything ranging from gyros to roasted lamb to charcoaled chicken, stuffed pita sandwiches are available at affordable prices.
5. Honey's Sit'n Eat
800 N 4th St
Philadelphia, PA 19123
(215) 925-1150
Visit website
Although it is a traditional breakfast spot, Honey's Sit' n Eat's lunch options should not be taken for granted. The turkey club is the friendly diner classic, and Buttermilk chicken fingers are also the best.
6. Jezabel's Argentine Café & Catering
206-208 S 45th St
Philadelphia, PA 19104
(215) 554-7380
Visit website
If you prefer empanadas for lunch, Jezabel's cafe in West Philly has the best to offer. The spicy lentil vegan option is delightful — and be sure to pick up some alfajores and medialunas for a post-lunch sweet treat.
7. bāo • logy
1829 John F Kennedy Blvd
Philadelphia, PA 19103
(215) 999-2263
Visit website
Judy Ni's Baology is located in the heart of Center City. It is the preferred spot for Taiwanese dishes on the go.
8. Reading Terminal Market
51 N 12th St
Philadelphia, PA 19107
(215) 922-2317
Visit website
Reading Terminal Market has been where downtown workers go for breakfast, lunch, and early dinner during breaks. The options range from oysters to ice cream to sushi to samosas. At Reading Terminal Hall, you'll taste all the world's best foods in a bustling and lively food hall.
9. Franklin's Table Food Hall
University of Pennsylvania, 3401 Walnut St
Philadelphia, PA 19104
(215) 558-6422
Visit website
There is a long list of lunch options in University City, making it perfect for the college students. If you're looking for a few options all in one place, the Franklin's Table Food Hall features a few more choices to satisfy lunch cravings.
10. Huda
32 S 18th St
Philadelphia, PA 19103
(445) 544-8025
Visit website
Huda's bestsellers are sandwiches made of fluffy, soft milk bread buns with an assortment of toppings to choose from, plus the special Huda sauce. The salads and sides are a lovely pairing to the flavorful sandwiches.
11. Middle Child
248 S 11th St
Philadelphia, PA 19107
(267) 930-8344
Visit website
At Middle Child, you can preorder online, pick up your sandwich, sit in the park and enjoy a satisfying mid-day meal.
12. The Breakfast Den
1500 South St
Philadelphia, PA 19146
(267) 758-6008
Visit website
The Breakfast Den is not only for the morning crowd. The selection of Vietnamese sandwiches, Bánh mì, and salads is worthy of lunch time.
13. Sky Cafe
1122 Washington Ave B
Philadelphia, PA 19147
(215) 271-1983
Visit website
Here's another option for the best lunch in Philly. Sky Café has large platters of great Indonesian food on their lunch menu, with homemade egg noodles and coconut rice and some appetizers.
14. Pho Ha
600 Washington Ave
Philadelphia, PA 19147
(215) 599-0264
Visit website
Don't miss out on one of the best lunch options in Philly. Pho Ha on Washington Avenue is open all day and it's a local go-to for an array of pho options, as well as spring rolls, vermicelli dishes, and broken rice.
15. Café y Chocolate
1532 Snyder Ave
Philadelphia, PA 19145
(267) 639-4506
Visit website
The bestseller at Cafe Y Chocolate on Snyder Avenue is the cheesesteak a la Mexicana. The huaraches, flautas, and enchiladas are popular choices, too.
There you go. We're done walking you through the 15 most popular restaurants geographically located within Philadelphia. You can bookmark this page for future reference.
And for other stories about Philly, read more here in Owner's Mag!
7 Best Philly Theater Companies You Need to Know About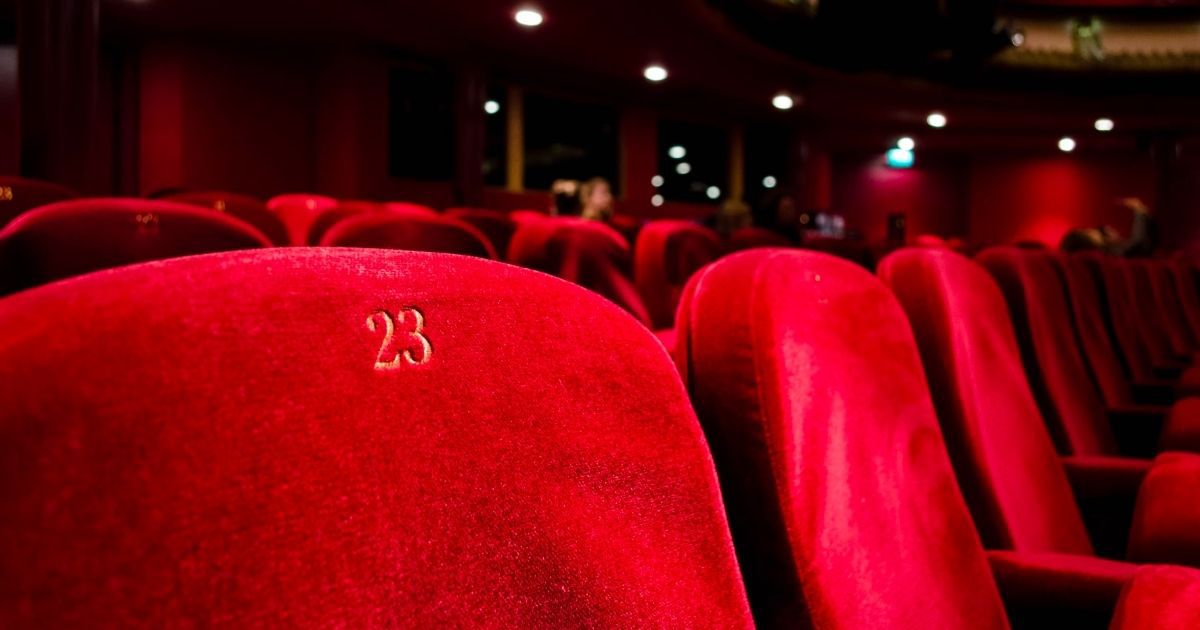 The state of Philadelphia has one of the best and brightest theater communities all over the country. You can find almost all sorts of people involved in the performing arts here. From directors and actors who pay homage to Hollywood classics to industry novices making their own experimental takes on a mix of genres, it's a state with every color of the theater rainbow.  With the rich culture in the state, it comes as no surprise that some of the best Philly theater companies have taken refuge in one of the most dynamic places in the country.
There are a great number of old and new theaters in the city. In fact, it's been difficult trying to pin this list down, but we did it. Without further ado, take a look at our picks for the best Philly theater companies.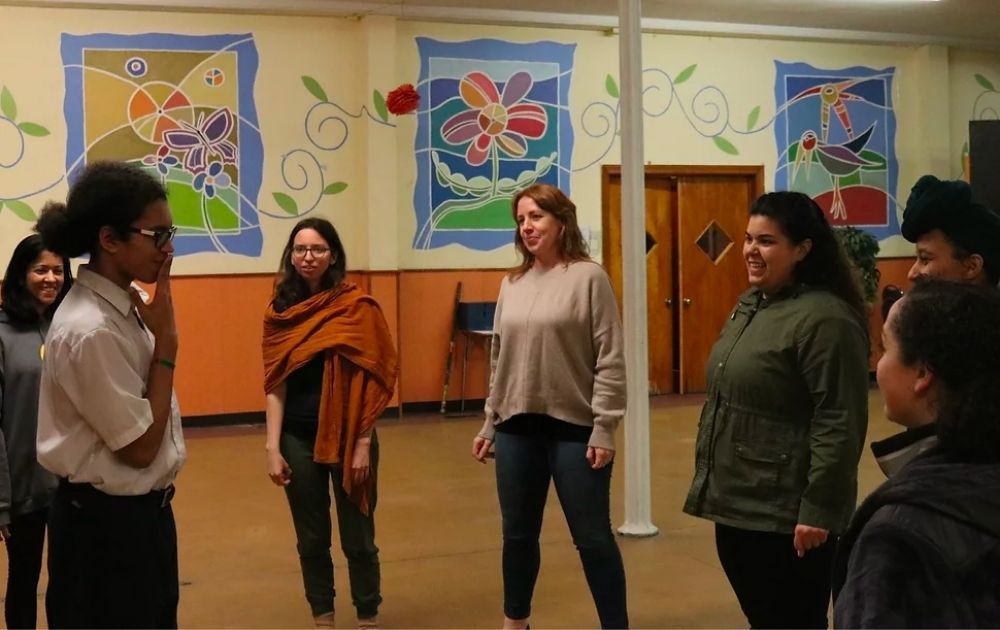 This theatre company stays true to its name by dedicating power to the hands of everyday men and women on the streets. It aims to promote and advocate for artists and communities in the area. In fact, the theatre is currently open for a program called Land&Body, which offers free acting classes for adults living in North Philadelphia.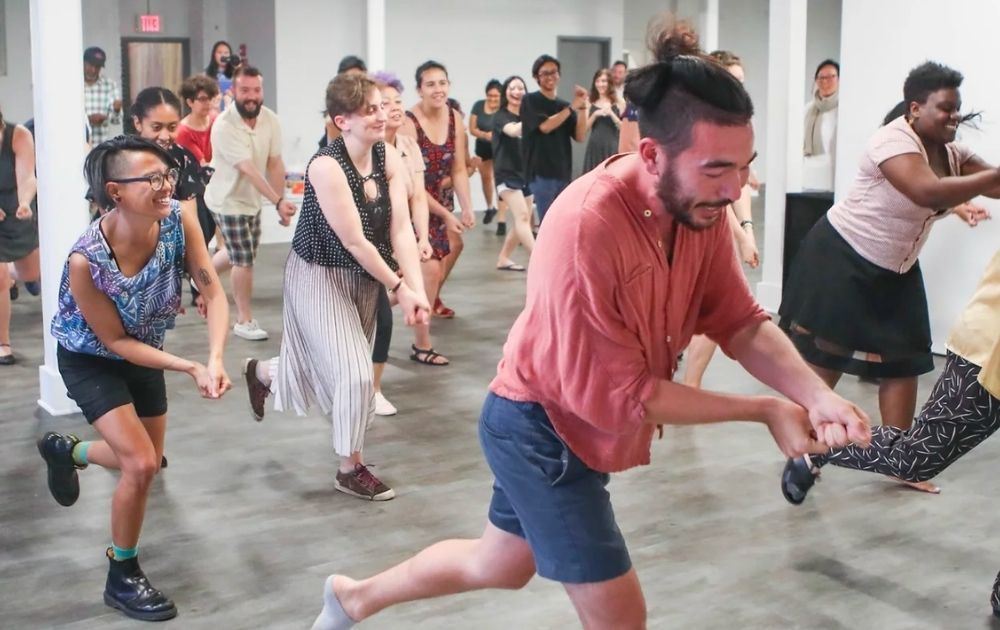 Asian-Americans are at the forefront of this Philadelphia theatre company. One of the goals of PAPA is to provide a safe space for pan-Asian Americans, their stories, and the experiences of the community. In fact, it recently ran a production of Cowboy vs. Samurai in the Hedgerow Theater.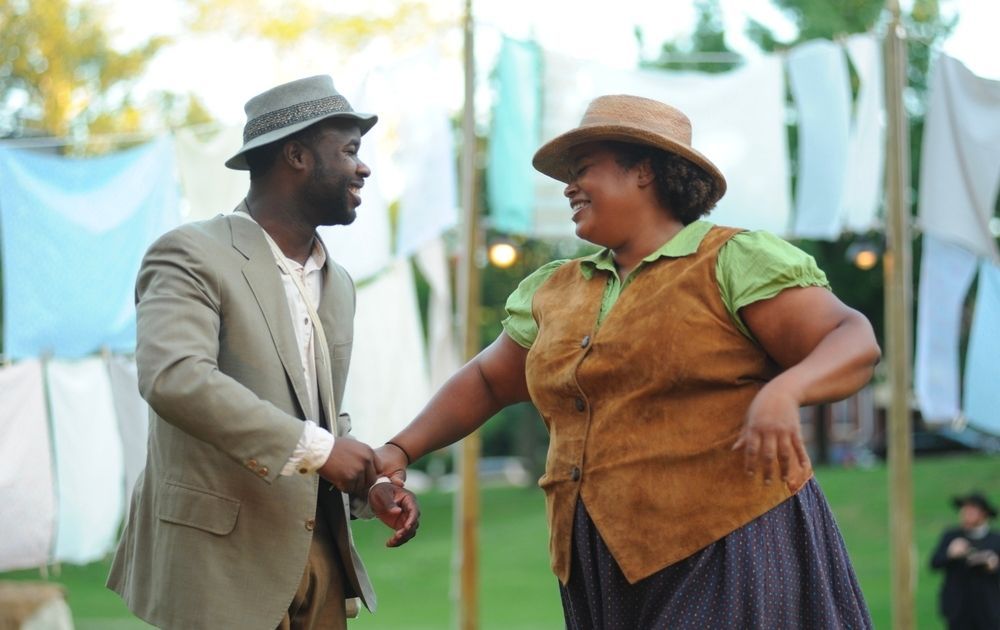 If you are looking for modern takes on the classic pieces of the master playwright, Shakespeare, then you've got to check out this theater company. It offers classic outdoor renditions of his plays. On the other hand, it also produces tales that are inspired by the Bard to help engage with the locals.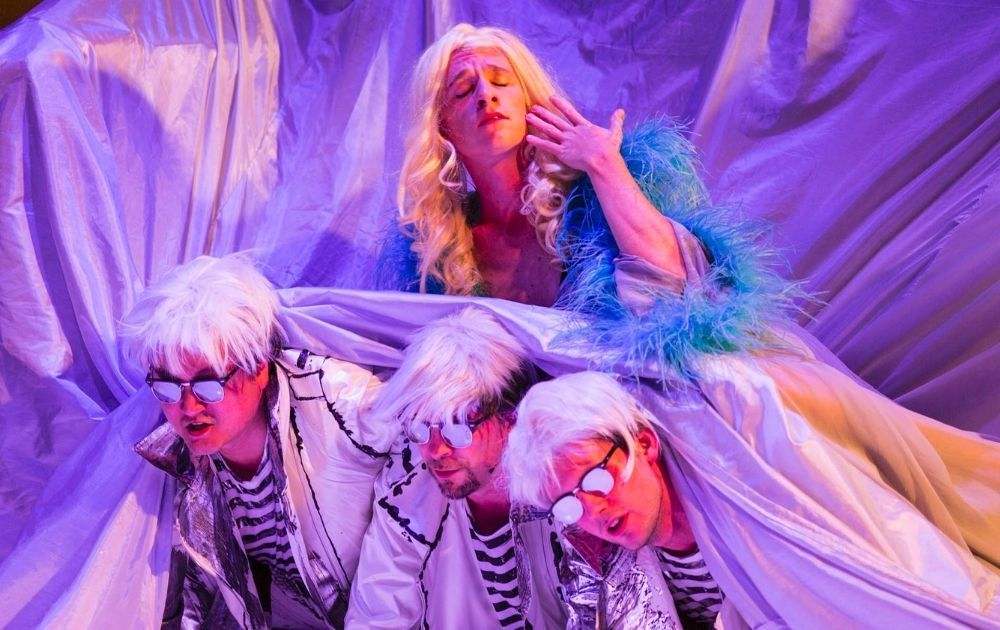 On the other hand, the Bearded Ladies Cabaret is an up-and-coming indie group that provides intimate and heartwarming plays with wit and charm. Their production mostly tackles the topics of pop culture, sex, gender, and other forms of expression. But mostly, they seek to bring back to life and redefine the cabaret by combining it with theater, opera, and dance.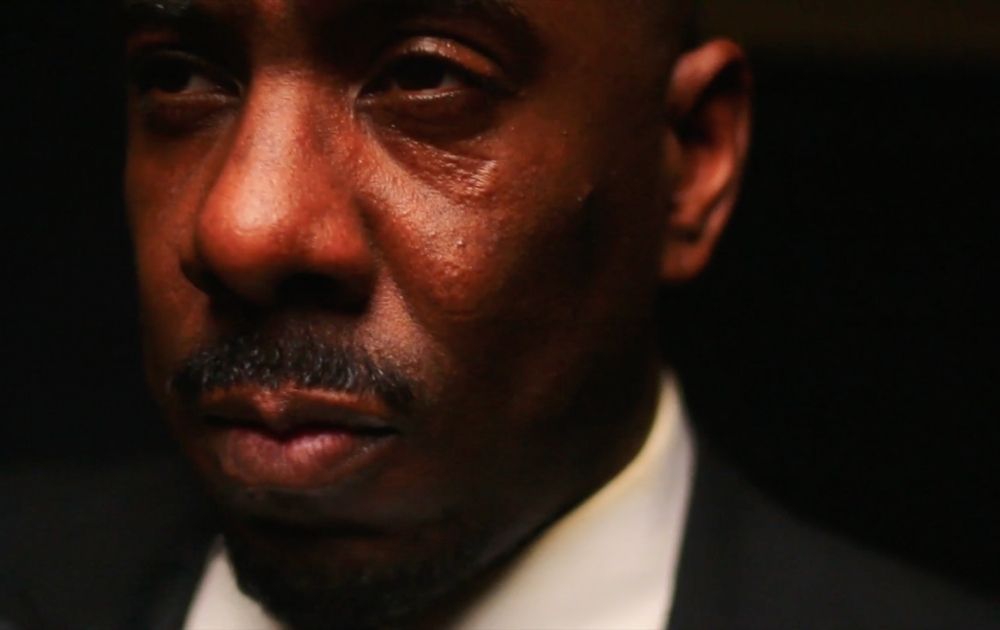 Now, this African-American theater company has been around for a while, but its artistry is still going strong. Since it was opened in the 60s, The New Freedom Theatre has trained thousands of students on the art to perform, act, and make productions. They have a big network of performers who lend their talents to stories of African men and women.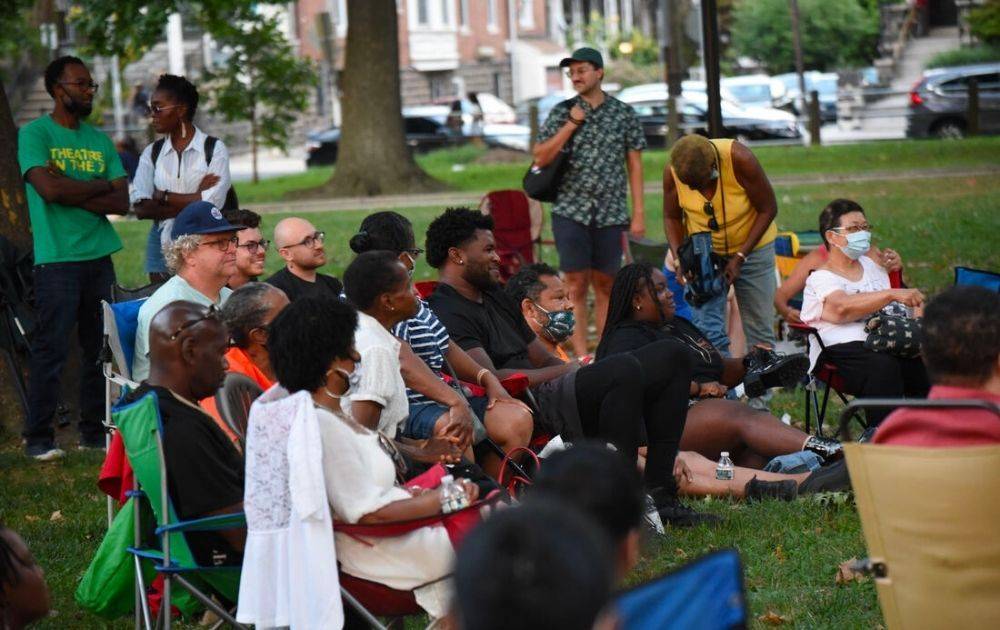 Meanwhile, Theatre in the X is another one of the best Philly theater companies in the area. It is located in Malcolm X Park and does not charge for its productions. This makes it easier for West Philadelphians in the area to have access to theater and the arts. Currently, they are hosting a fundraiser to provide resources for their upcoming rendition of Dreamgirls.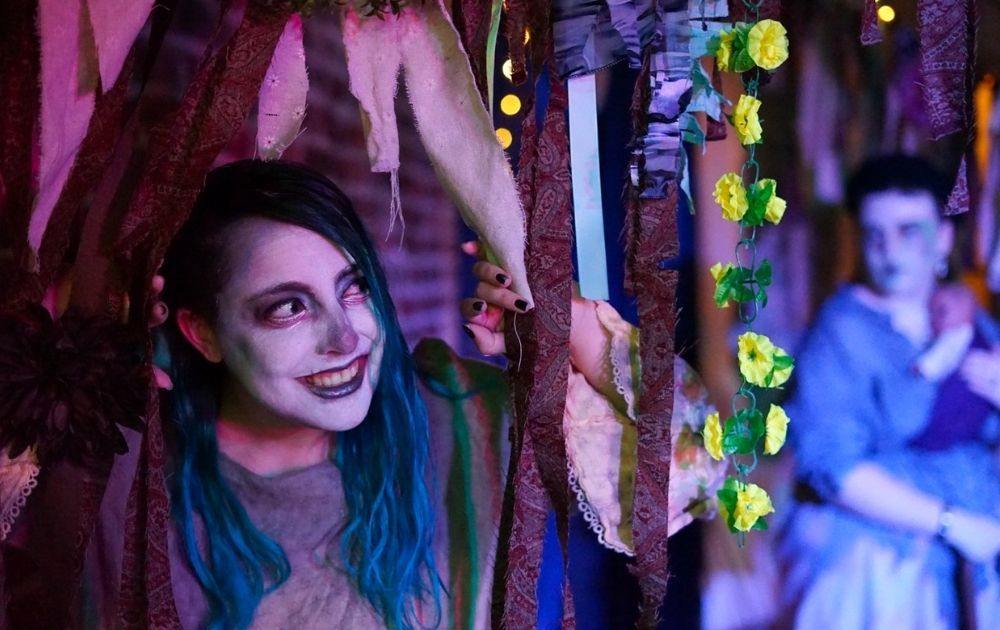 This exciting troupe is a queer collective that makes its original productions from scratch. This group produces adaptations of albums, retells classic tales with gay characters, and more. This tight-knit group of creatives celebrates human stories with a dash of humor and perspective.
The best Philly theatre companies have more than just good performances to offer. Those that shine the brightest also uplift their communities by providing activities that shape the lives of the people involved. More than just art, they promote creativity and expression in the area.
For other stories from Philly, read more here at Owner's Mag!