How to Become a Successful Entrepreneur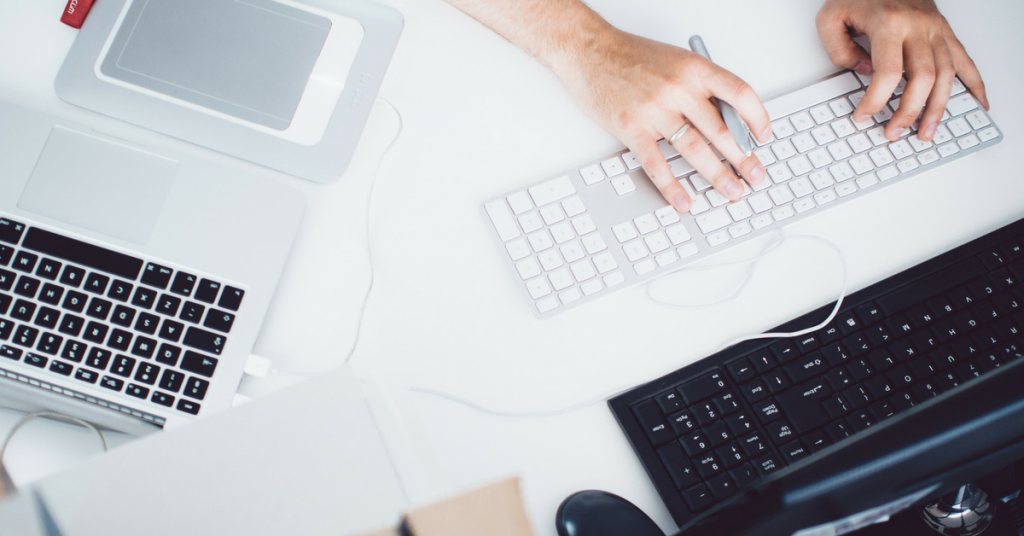 I learned first hand that starting your own successful business is the same as any day job – you are only successful when you show up and put in the necessary time and work. For years, I worked for others as an employee, until the day I decided to take a leap of faith and opened my own business. What I discovered was that when you become an entrepreneur you get to make your own rules along the way and have fun while doing it!
Whatever product or service your business may offer, here are a few tips I wish someone had shared with me when I ventured down my entrepreneurial journey:
Find Your Passion
This is one of the biggest factors that attributed to my success. You need it, because there will be blood, sweat and tears (sometimes quite literally) to see your business through. For me, I was inspired from my childhood in Colombia to create bright and beautiful jewelry and handbags. Because I was so motivated, it was easy to dive in and work hard. I suggest sitting down and taking the time to find out what opportunities excite you and find a way to incorporate those into a future career.
Overcome Adversity With Resilience
I started my company after going through a tough time in my life. I stayed resilient and eventually overcame the rough patches with hard work, dedication and determination. I knew if I wanted to succeed, I was going to have to adopt a confident attitude and push through any obstacles that came my way. When you start your business, there will be lots of challenges, but if you have a good attitude you can accomplish anything!
Maintain Balance
Mental breaks and time with your family will ultimately make you so much better in your work. I created my business with this in mind and also set it up to empower other women to start their own businesses through our social selling model with a focus on maintaining balance in their lives by setting their own work schedules.
Mentor Others
You learn new things about yourself and your business by leading others down their own paths. For me, this comes in the form of working with our hundreds of consultants around the country to guide their own life-changing business under our corporate umbrella.
Continue Evaluating Your Model
I started selling my fashion line through traditional retailers. After some soul searching and a lot of research I refocused on direct sales – seeing the potential in the $30 billion industry behind 82%  of women in America who make more than $100,000 a year. Always reconsider shifts in your approach and never stop seeking out new information to guide your decisions.
Have A Support System
You'll need it! Along with a strong personal network, build your business with professional support. As a social selling company, our consultants have a built-in close-knit network of support from other women who are always there for each other in all aspects of life. It's something that empowers me personally and I hear feedback from our consultants all the time about the impact this has on their lives and careers.
Create A Network Of Referrals
One of the easiest ways to grow your business is through referrals. Consider asking your current customers and supporters to spread the word about your brand, and give them a reward for bringing in new traffic. This simple yet strategic move will help you increase customer loyalty, brand credibility, and reach.
Give Back
My favorite thing about owning my own business is that I have the opportunity to give back and donate to causes I am very passionate about. Think about making an annual company donation to a charity or contributing a percent of proceeds from one of your products to a nonprofit you care about. Giving back is good for the soul, but it also promotes goodwill among your customers and fans.
Above All, Remember To Have Fun!
I make a point to have fun every day at my job and at home. Following your dreams can be stressful but it is also a huge blessing to be able to pursue a passion for a living. If I ever feel overworked or stressed out I try to stop and unwind for 10-15 mins. Playing a mindless game or taking a mini-nap revitalizes me and allows me to continue working hard the rest of the day, while continuing to enjoy what I do!
Public Relations Lessons To Learn From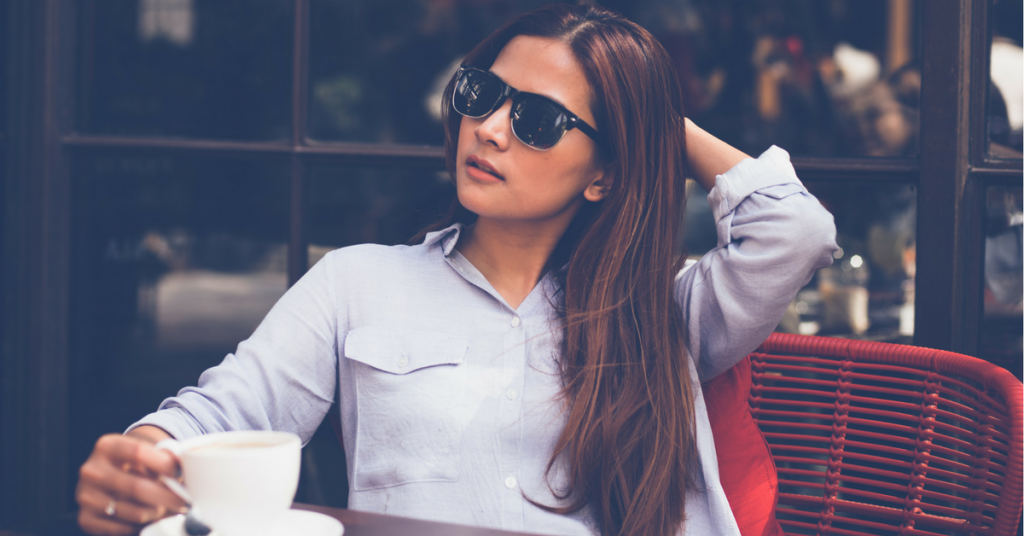 When you're new and inexperienced, the public relations world can be strange and exciting at the same time. Even if you went to school or took the appropriate courses, nothing can prepare you for the real-life experience because there are some things that cannot be taught in school. There are lessons in the PR world that is best learned from experience, trial and error and by learning from other people's mistakes. Here are examples of PR lessons that you can learn from.
Work With Influencers
There are many novices who do not consider working with influencers when they are working on or launching a PR campaign. They undervalue influencers because it is seldom taught in school. Partnering with an influencer is a great PR campaign because they already have networks in place that you can leverage to make your campaign succeed. Nowadays people are connected not only through work but through the internet and social media too. It is normal to "follow" or be "friends" with somebody on social networking sites like Twitter, Facebook and LinkedIn and influencers have their own circle of followers and friends in these platforms. Working with influencers is a great way to spread your message quickly and make your campaign succeed.
Cultivate Media Relationships
People in the media have access to a bigger audience. When you're working in PR it is all about getting the word out and reaching the maximum number of audiences. Don't be shy with reporters. Get to know them and build relationships so that you can call upon them when needed. Aside from reporters, you also need to cultivate a relationship with your online audience. To do this, you need to be accessible to them through social media and blogs. Respond to their queries and engage them in conversation.
Create Newsworthy Content
When you're in school, it is easy to imagine that your clients will have newsworthy content and you will have unlimited media coverage because of it. But when you're in the real world, this is not always the case. When you're a PR executive, it is your job to come up with newsworthy content by capitalizing on relevant events and to find ways to position your clients so that they can engage the media. Whether it is a holiday trend or current events, it is always important to stay abreast of what's trending to get press for your clients.
Rejection Is Not Personal
Don't take rejection personally. Just because you think that something is newsworthy or amazing does not automatically mean that other people deem it so. In school, most students do not need to access the media to garner attention for their assignments. This is why most of them do not have first experience when their stories get rejected. Don't take it personally. Just because the reporter is not interested in your story does not mean to say that your story next week will also get rejected.
Timing Matters
When somebody tells a joke, the narrator has to time it perfectly for maximum effect. The same applies with public relations. It is easy to get impatient because you might think that it is best to strike immediately. However, it also pays to watch and be patient. Don't send newsletters and pitches when no one is likely to read them. Learn the right time to update your clients or company's social media pages, the best time to send email newsletters or when your blog posts go live. Knowing the right timing to update can help maximize viewership and impact.
Re-Use Content
Many of us who frequent the internet know that fresh is always best. However, in the world of public relations, it is alright to re-use content and repeat your message. There is a difference between sounding like a broken record and repetition. You want to repeat your message because some consumers won't remember your message the first time. Repeat the message and reuse content by referencing past blog posts, sharing old posts in your newsletter or sharing old content as #throwbackthursday.
There are many public relations lessons that you don't learn in school. In PR you need to learn to exploit situations to your advantage. If you're new to PR have to be brave and try things that are new to you or get ready to learn as you go along.
5 Behaviors That Separate The Successful From The Average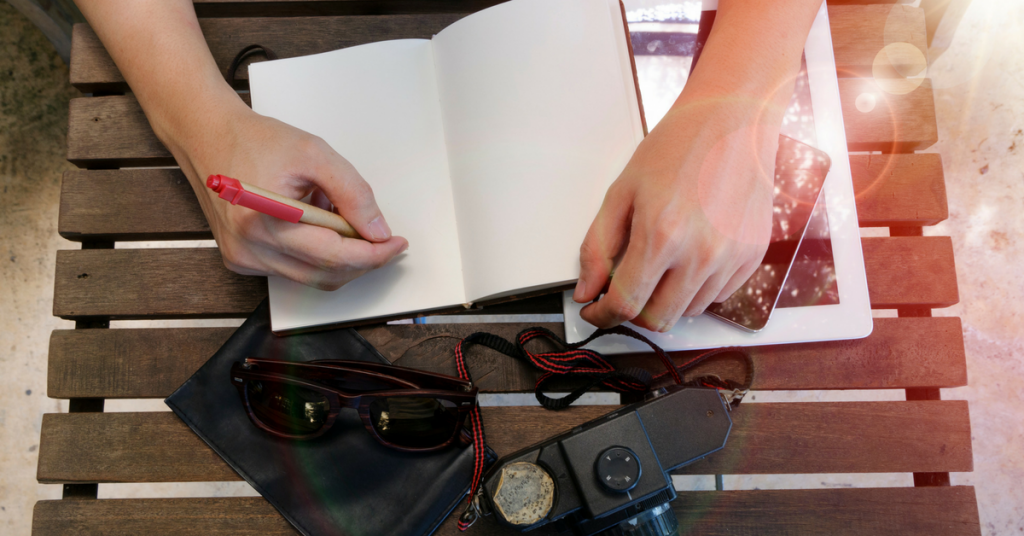 Many of us wish to be Bill Gates, Warren Buffet or even Mark Zuckerberg. These people are some of the most successful Americans today. They are worth billions of dollars and are at the helm of successful companies. Aside from wanting to be like them, many are also asking what they did to become successful. We want to know what behaviors and characteristics they have that helped them succeed. Here are behaviors of successful people you will want to emulate to help you become triumphant.
1. They Initiate
Successful people are not happy with the bare minimum. They like going the extra mile. For example, aside from knowing how much an item costs to acquire, they also want to learn about better products, discounts or how they can save. They do not wait for other people to tell them information. They initiate and ask questions because they want to learn, make recommendations, pitch ideas or offer to help. This is because success requires people to become proactive. Successful people are on the offense not defense all the time.
Initiation takes risk. By putting yourself out there you could fail. Conversely, you can also fail by not doing anything.
2. Thrift
Frugality or thrift is defined as "the quality of using money and other resources carefully and not wastefully". They don't live beyond their means or try to keep up with the Joneses because they know that there will always be other people who are more successful than they are. Successful people also know the value of money which is why they are not too keen on burning it quickly. They know the hard work they put in earning that money and wasting it on frivolous items is counterproductive.
Successful people like Mark Zuckerberg do not flaunt what they have. He drives a $30,000 Acura and Michelle Obama wears Target and recycles her wardrobe.
3. Persistent
Thomas A. Edison said he did not fail 10,000 times. He just found 10,000 ways it did not work. Many people are willing to accept failure, but successful people embrace these failures and learn from it. They use it as a stepping stones that can help them reach that "aha" moment. Successful people are adaptable and do not give up immediately which is a big reason for their success. These behaviors help you progress as you try to reach your goals.
The same is true for bestselling author JK Rowling. She got 12 rejection letters and was told "not to quit her day job" before the daughter of a Bloomsbury editor demanded the rest of Harry Potter and the Philosopher's Stone. The series is now the fastest selling book in history and has a combined sales of $450 million.
4. Intuition
Successful people listen to their gut instinct. Even if other people told them not to do it, they did so anyway because it felt right to them. Intuition goes hand-in-hand with fearlessness and not doubting yourself which are traits that keep people in low-paying jobs. So listen to your instincts. Do what you think and feel is right.
5. Passion
Passion is believing in something that is sometimes impossible. Successful people are passionate and they use this drive to do things other people have not thought of. They love what they do and it is this drive that pushes them to become the best in their field which in turn makes them financially successful. When you don't love what you're doing it shows in the results of your work which in turn affects your pay.
People who are inspired and passionate create new opportunities which can open new doors that lead to success. Steve Jobs for example, was often labeled as "crazy" or "eccentric", but there is no doubt to everybody that he is passionate in what he did which in turn made him a very successful and wealthy man.
The difference between successful people is not just old fashioned luck. Successful people have behavior that helps them tackle mediocrity and stay on top of their game while other people complain about money. Success is the result of hard work; dedication and gratitude for people who helped them achieve it. Hopefully you can nurture these behaviors and let them grow to help you become successful in your own right.
7 Things Successful People Are Doing That You're Not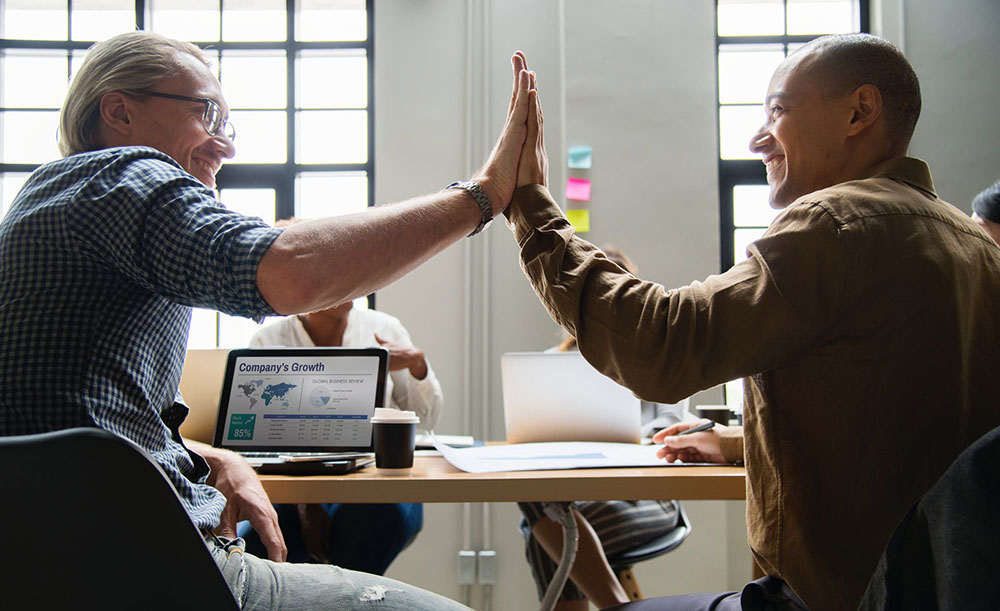 Success comes in many shapes, sizes, and form. When it comes to entrepreneurship or running a business, you'll often see the ultra successful soar past all of their peers with relative easy and in a relatively short amount of time. One can't help but wonder what exactly do these individuals possess that others don't that allowed them to be so successful. Although it's not fair to generalize their success into a few bullet points, these ultra successful entrepreneurs all inherently have 10 things in common that the rest of us don't.
Know What They Want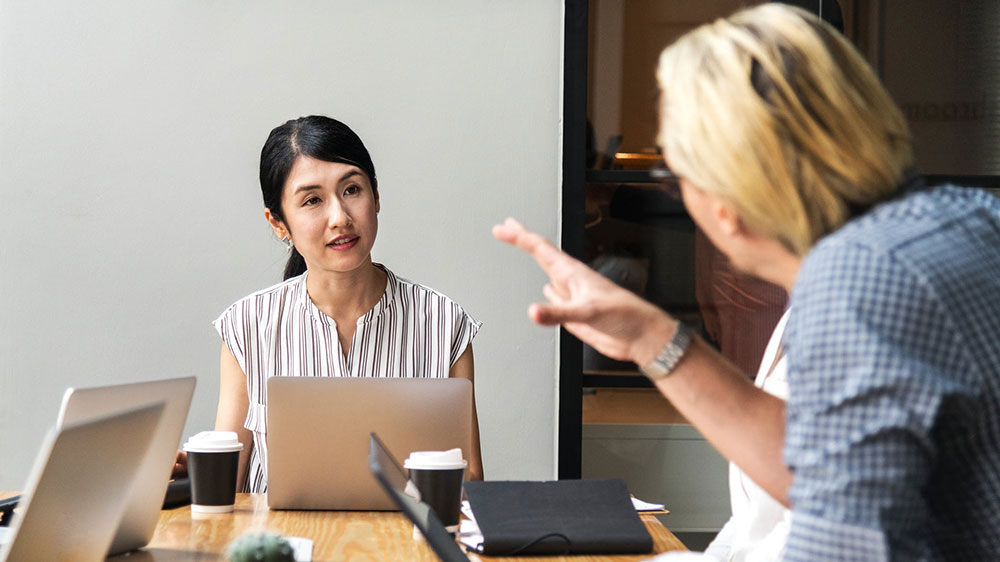 Successful people know exactly what they want. They can tell you in vivid details the life they imagine for themselves and how they will get there. They rarely question their own ability or their own path. If anything, they're more likely to tread the unknown in pursuit of what they want.
Inherent Self Confidence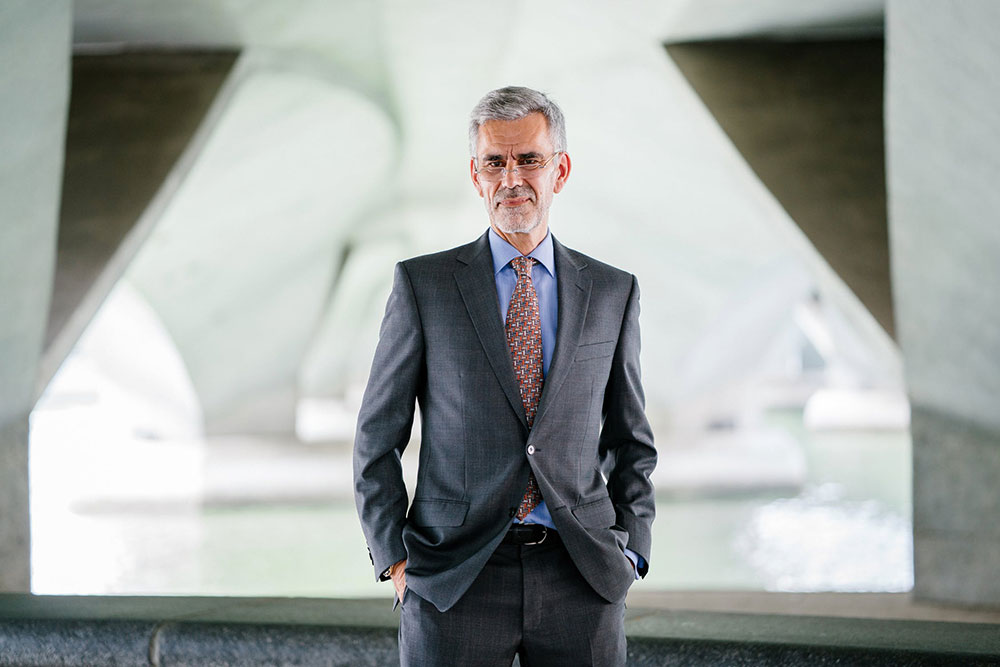 You know confidence when you're around it. And you also can smell arrogance and insecurities from a mile away. Successful people don't need to be arrogant. They never flaunt or brag about things they have to make others believe they're more successful than they really are. Being around them, you get a sense of their stability and security that's inherent in every action and word that comes from them.
Decisiveness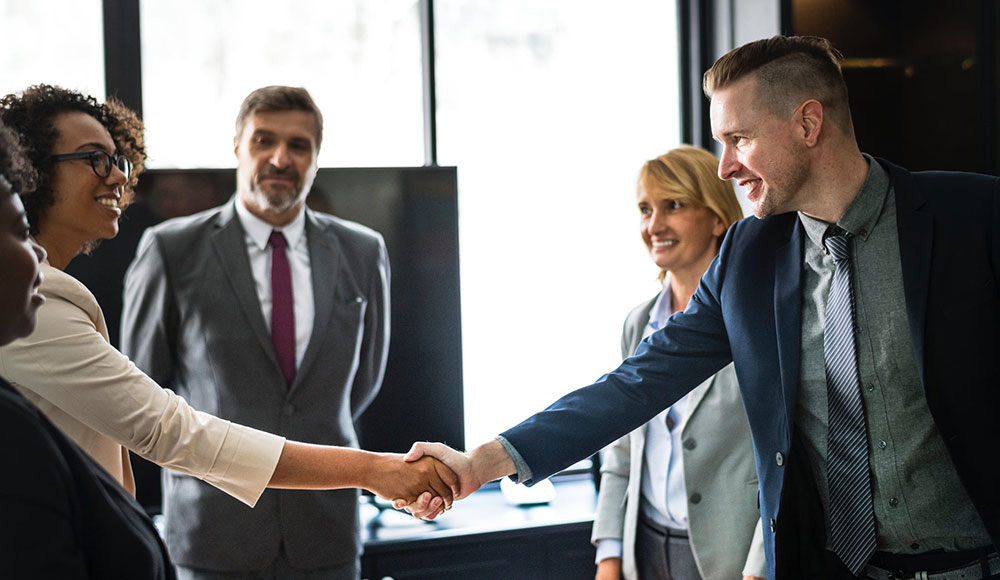 They're decisive individuals. In addition to knowing what they want, they also know how to get what they want, and they're certain they will get there. They don't procrastinate making decisions. When enough facts and evidence presents itself, they'll make a decision to keep the ball moving instead of sitting around waiting for stars to align
High Level Of Certainty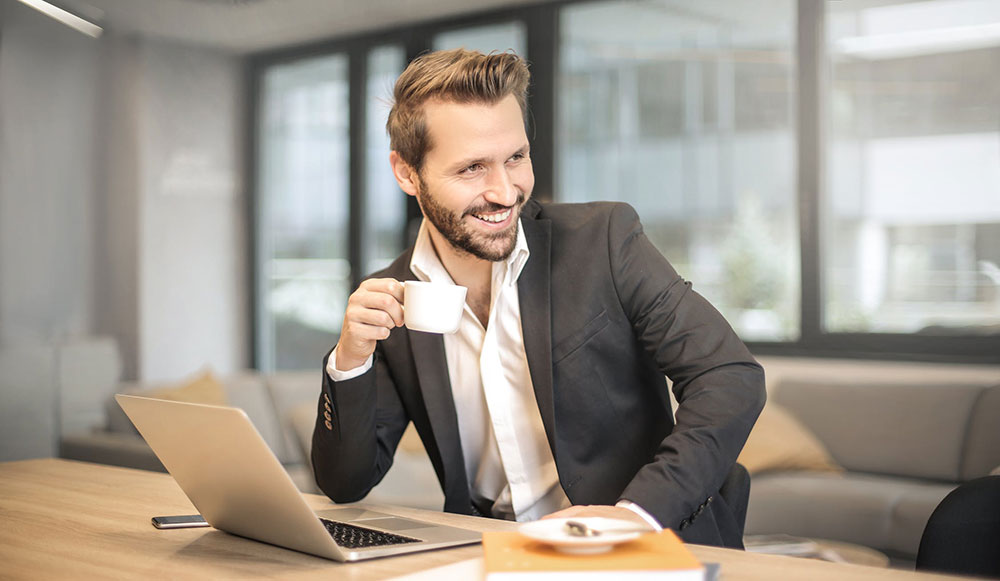 They possess an intoxicating level of certainty. Whatever it is they're doing, they're certain it's the right one. Whatever they're ordering at a restaurant, they're CERTAIN it's the best damn thing on the menu. No matter what the decision is, they're always certain of it and confident that they will get what they want. You'll rarely hear these individuals utter "I think that's a good idea." Instead, they're likely to command, "That's a good idea. I like it!"
Planning Everything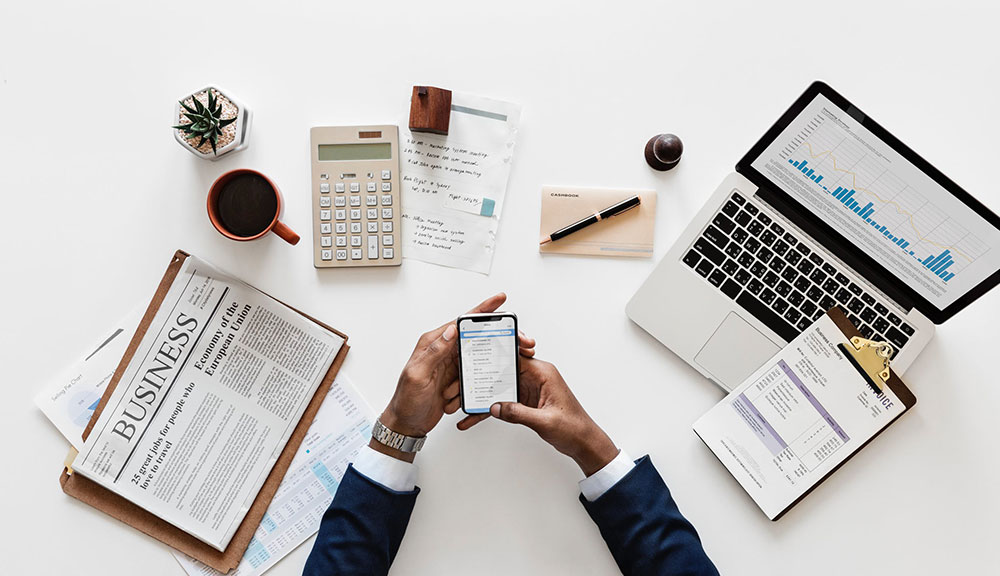 Although they're quick to make decisions, they're not reckless. Highly successful individuals plan out everything meticulously in order to guarantee their results. But don't confuse them with someone who plans everything, overthinks every situation, and never takes action. They're meticulous in terms of how thorough their plans are, and how far down the thought-branch they go. But they certainly don't overthink or over-complicates their plan.
Completing Everything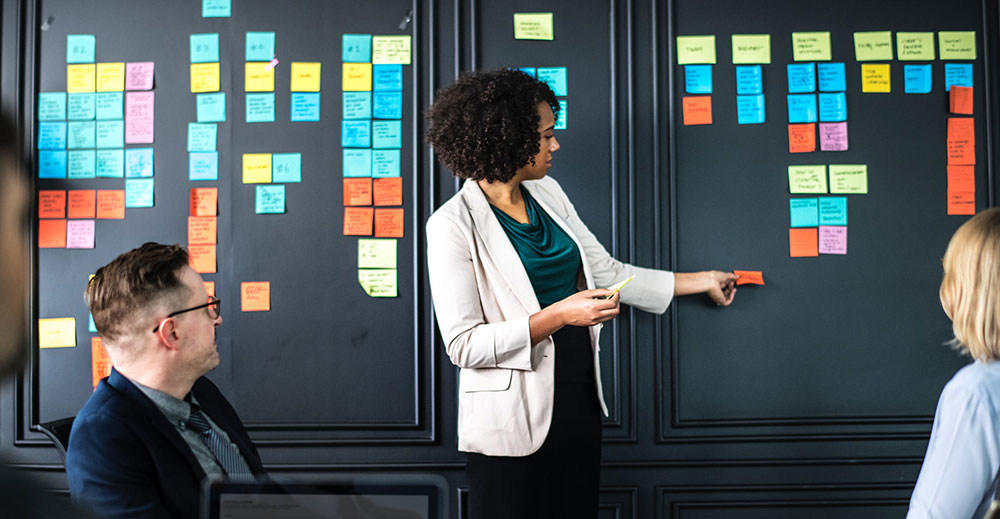 They're not perfectionist. They're completionist. Whatever they start, they plan to finish. And their ability to see things through create opportunities that otherwise wouldn't exist. Their ability to complete everything they start stems from their ability to control their enthusiasm. It's easy to start things when you're excited and can see the future clearly. It's much more difficult to maintain the same level of excitement once the endorphins are gone. For the ultra successful, they don't need the excitement to fuel their productivity.
Positive Mental Attitude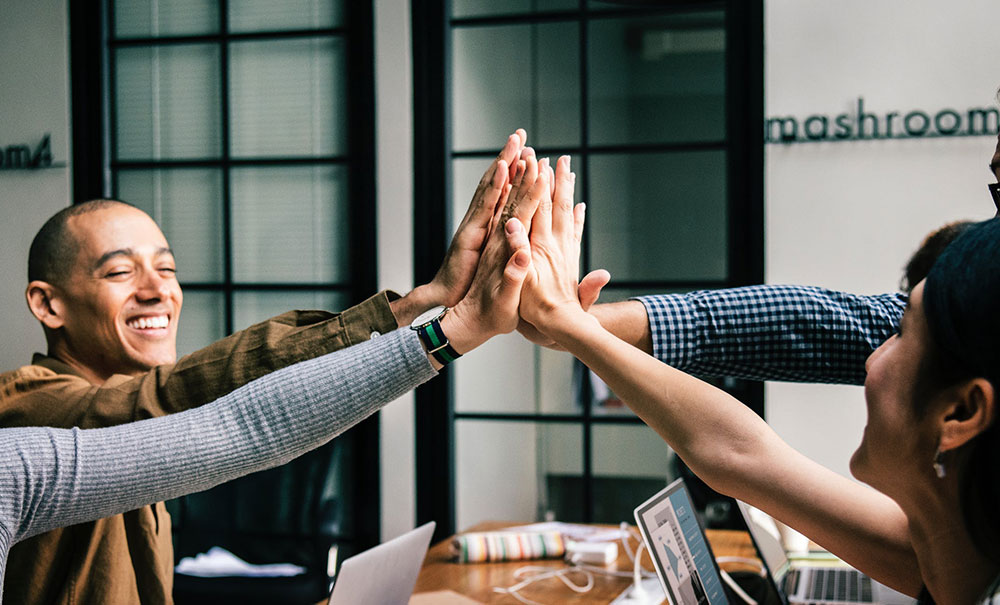 They're incredibly positive individuals who can always see an opportunity in any situation. They're not oblivious or blinded to obstacles or things that go wrong in their business. But more so, they have an ability to see past the negative and salvage something positive from it. This trait makes them difficult to discouraged and resilient to setbacks.