How To Create Content And Build Your Audience Online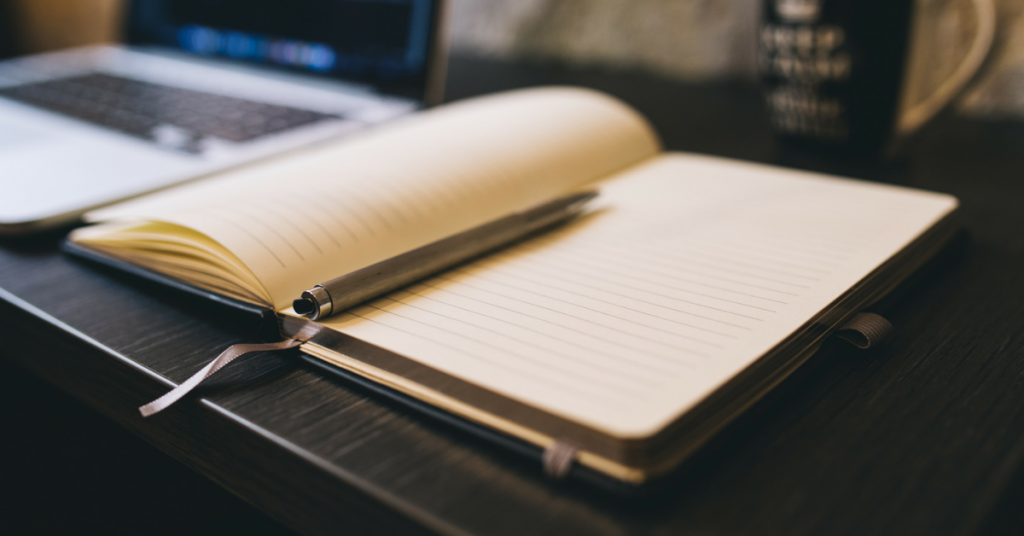 During a recent conversation about networking and cross-promotion, a colleague expressed doubt about her ability to promote my business because she had little traffic on her website and social media. She said creating content would be futile because nobody would see it. The implication was, "I need to build an audience before creating content." She had the equation totally backwards. Create content first, and the audience will come, over time. In this article we will go over several strategies that show you how to create content and help you build your audience online!
Introduction to Content Creation
Consider this analogy. You just moved into a house and want to host a party. Are you going to invite guests over to an unfurnished home? You need couches, chairs, tables, food, music, activities, etc. Is your website or social media page an unfurnished home? Do you provide anything to entice people to stick around? If not, don't expect many people at your party. Would you visit an online magazine without any articles? How do you feel about a website when the last entry on the Blog was 18 months ago? I get a mental image of tumbleweeds blowing through a ghost town.People are attracted to websites and social media pages that provide engaging, valuable, current, and relevant content. We live in a time where we can create and publish our own content whenever we want! We don't need the Yellow Pages or an advertising firm to share our message. If you want to promote yourself and build your brand, content marketing is paramount. There is no excuse for failing to create content. If you are passionate about your project, there are plenty of formats you can choose to broadcast your message, including:
Blogs
If you enjoy writing, this is a great vehicle to share stories about your product or service, and to share yourself. You can incorporate pictures, link to other sites, and share on social media.
Social Media
You can share your product or service on several outlets, both on your business and personal page. Share stories about the evolution and improvement of your product or service. Post pictures and show your product or service in action.
Shared Content
Share articles relevant to your project, but it is critical that you add your own commentary. Don't just Share,

Comment

and Share!
Videos
People want to know the real you, and this is a great vehicle to share yourself while sharing your product or service. People need to know if they like and trust you before they decide to buy from you. Live videos are starting to explode on social media, so get out of your comfort zone and try it.
Cross-Promotion
Find strategic partners and cross-promote each other. Write guest blog posts, share each other's content on social media, shoot a video together, or even create a page on your website where you promote and link to your partners.Regardless of your preferred medium, the following factors are critical to creating quality content: Value, Patience, Relevancy, Non-Monetization, and Storytelling.
Value
It's all about your audience, not about you! You need to give them real value. Don't waste people's time talking about how great you or your product/service are. Talk about how your product/service will improve the reader/viewer's life by filling a want or need. When I'm scanning a website, I'm looking for content that provides value to me. I'm subconsciously looking for content that makes me think, "I need to read/watch that." I am looking for content that is conducive to my growth or appeals to my needs and wants.Your titles and substantive content should demonstrate how the material will appeal to the reader/viewer's self-interest. When reviewing content, I take about 15-30 seconds to decide if I'm receiving any value. Time is too precious and attention spans are too short. I'm sure cat video metrics might suggest otherwise, but I venture that most people don't go online

looking

for cat videos. When I find myself sucked into trivial content online, it's almost always by accident, and I get out of there as soon as I recognize I'm wasting my time.Give your content

real

value. Don't lure people with the promise of content as a ruse to grab personal information or even worse, hit them with a pay wall. Don't do the bait and switch. Have you ever been tantalized by a link description, you click, and then presented with a landing page demanding your email address before revealing any content? When this happens, I know the content is just bait, and I will have to manually opt out from daily email blasts to escape the funnel. You might generate some leads that way, but you aren't giving value or building a positive brand. Provide value on the front end, no strings attached, you will draw more people in over time, and you will build a brand that people appreciate. This leads into my next point.
Patience
It takes time to build a brand, so manage your expectations. Even if content unexpectedly goes viral, your fame will be short lived if you don't have other content to entice people to stick around or return.You cannot have a mindset or expectation of immediate gratification. I once shared with a friend that I boosted a blog entry on FB, and he smugly responded, "What's your ROI on that?" I wasn't looking for immediate ROI! I boosted a blog post I thought would resonate. It led to hundreds of clicks, dozens of likes, and new followers on my business page. Certain people didn't know about my business before, but they knew about it after. That's the ROI I was looking for. Immediate business would have been great, but I am

patiently

building a brand here.When you are creating content for your business, whether it's a blog post, video, or social media post, don't expect an immediate ROI. If you're doing paid advertising, then you certainly want to track ROI, but this article is about content creation, not advertising. Content marketing is a long game.Don't get discouraged if your content receives little or no engagement at first. Keep plugging away, keep improving your craft, keep putting your message out there. The mere existence of substantive content on your website improves your SEO. Some people need to see you post multiple times before they click and check you out. Some people need to review your content several times before they engage or buy. Those people never would have engaged if you decided, after posting a couple videos, that you weren't getting enough ROI, and shut it down. There is no instant gratification or overnight success in business, and anything violating this rule is likely illegal or immoral.
Relevancy
Simply put, your content must be relevant to your business's mission. By all means, have some variance in your content. Change it up. Be original. Push the envelope, but ensure that all of your content is somehow relevant to your business.For example, if you own an auto body repair shop, don't post about politics! (Avoiding politics is good advice to any business.)  If you own a nail salon, don't post about gardening; if you're an SEO consultant, don't post about woodworking. You get the gist. I know someone in the printer repair business who shares random content on social media having no relation to his business, and every share includes a preamble pitch for his service. The shared content and the message have no synergy or place together. Would you prefer grapefruit with your steak, or mashed potatoes with your steak? The whole point of content marketing is to increase brand awareness. This purpose is frustrated when you post irrelevant content.
Monetization
The subtext of your content is for people to create a mental association with your brand. You want people to associate your product or service with their need, and quality content creates that connection. This is a legitimate

quid pro quo

. You provide valuable and engaging content, and consumers provide brand recognition and loyalty. Over time, that leads to revenue for your company. This kind of monetization is subtle, indirect and takes time, but is very powerful because the consumer ultimately initiates the sale. People are turned off by content that is overtly monetized. Unless one is shopping or sees an ad with cute animals, people do not actively seek advertising. Remember, people view your content because they are enticed by the proposition of receiving free value. People are guarded when they feel they are being sold,

especially

when they did not expect a sales pitch.I once attended a "seminar," where the ostensible purpose was to teach about marketing, but the speaker could not stop interrupting himself to pitch his coaching service. He would tease with some marketing nuggets, then pull away saying we could hear the best parts if we signed up for his program. "Seminar" was written in quotation marks because I felt I was attending a live infomercial against my will. I got fed up and walked out. I feel the same way when I'm viewing disingenuous content online. Don't publish thinly-veiled advertorials. The value of your content is tainted when it is overtly monetized.Don't get me wrong here. There is nothing wrong with selling. If you want to overtly sell your product or service, then go for it! Just don't be deceptive.
Story Telling
Facts tell, stories sell. Couch your messages in terms of stories, and people will engage with your content on a deeper level. People remember stories that touch them emotionally, and they remember the source of the story – your business. People are attracted to stories, it's just human nature. Most people lack the attention span to delve into dense factual material, and you'll lose most of your audience

Do not wait for an audience to build before you start creating content for your business. Start creating and publishing content now, and you will grow a following over time. If you seamlessly weave facts about your product or service into a story, while giving value and avoiding overt monetization, you can create powerful content and a powerful brand.
170 Questions to Ask A Client Before You Begin Your Campaign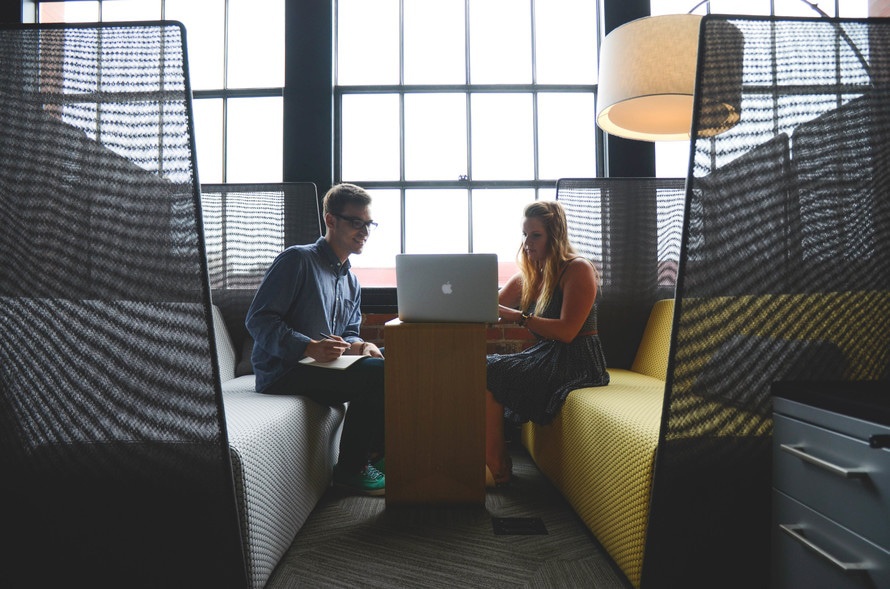 Confused about what type of questions to a prospect in the crazy world of tech?
Well, worry no more! We decided to give you our 170 questions that we ask our clients, before we begin working with them. Now, we don't ask every question, because let's be honest, we would be here for several hours before we get all of the answers. Choose your questions wisely and add your company's culture into how you ask your questions!If you'd like to add more onto this list, feel free to comment below or
email us your additions.
Current Website Questions
- What is the purpose of your current website?- Are there any aspects of your current website that you love?- Are there any aspects of your current website that you hate?- Is there anything on the current website that needs to be removed entirely?- Is there anything on the current website that must absolutely stay?- Do you have multiple locations?- Where are they located?- Do you offer different products or services per location?- What is your business's unique value proposition (UVP)?- What are the services you want to highlight on your website?- Why do visitors currently come to my website?- Is your website easy to navigate and is it easy to find information?- Are your current website visitors being converted into sales?- Are competitors' websites more functional and have they recently been redesigned?- Does the content on my website deliver the right message?- Is your website a good representation of your business?- Does your current website instill trust and confidence?- Is it easy to update your website?- Are visitors who come to your website being tracked and analyzed?- Does your current website make it easy for website visitors to contact you?- What tools and apps do you use to run your business?
Website Redesign Questions
- Why do you want a new website?- Do you have a proposed sitemap prepared?- In an ideal world, what do you want your website to become?- What are your specific goals for your new website that will help indicate if your investment is profitable?- How quickly do you want to achieve these goals?- Is there anything that you would like to have included in the new website that you lack currently?- Will your copy need to be reviewed and approved by legal and compliance?- Will your legal team need to create the privacy policy for the site?- At the end of this project, how do you qualify it as a success?
Competitive Analysis Questions
- Who are your top seven competitors?- What about these companies makes then stand apart from others?- What elements of these companies and/or their online activity would you like to model afterin your redesign?- What do you currently like about your competitors websites?- What do you hate about your competitors websites?- What are some sites that you like the style of, features, and functionality of?
Branding Questions
- Do you have brand guidelines?- If not, do you need help putting this together?- What are the brand guidelines?- Are there any color preferences for the new website?- Do you have the hex codes for your current brand colors?- Have you created buyer personas?- If you did; how many do you have and will we need to set up conversion funnels for each persona?
Do you have a site architecture completed?
- Do certain products and/or services speak to different type of clients?- What differentiates your product or service from your competition- Is there any legacy on your current website?- Do you currently have duplicate content on your site?- What types of content will you publish on the site?- How do plan to market the website once it is launched?- What are some images that relate to your business?- Will you be updating and reusing content and/or images from your current website?- Do you need help creating new visual components for your website?- What are some visual components that you'd like to add to your website?- Do you have a tag line?- What is your elevator pitch?- Do you have a mission statement?- What differentiates your company from your competitors?
Sales, Marketing, and Advertising Questions
- Do you have a documented content strategy?- What types of marketing are you currently involved in or practice on a regular basis?- Why kind of ads will you be running? (Google, Facebook, native, display, search)- Do you have a current advertising budget?
-
When it comes to marketing (in general), what are your biggest challenges?- When it comes to obtaining qualified leads, what are your biggest challenges?- When it comes to closing leads, what are your biggest challenges?- Are there any short-term or long-term goals that need to be considered in the website redesign?- What social media elements would you like integrated?- Do you need a subscription option or other offer?- Will you be blogging on your website?- Who will be blogging on your website?- When do you see the most customers go to your website?- Do you currently use marketing automation software?- Do you use email marketing, landing page, or other tools on your site?- Do you use a CRM to store sales and customer information?- What is the target demographic of your website visitors?  Are there specific sectors, industry segments, company sizes, geography that needs to be focused on more than others?- Would you like to personalize content so that the content shown is targeted and relevant for different types of visitors?- Do you create ebooks, white papers, and other resources are placed behind a form?- Do you send email marketing communications?- What types of emails do you send to subscribers, prospects, leads, and customers?- Do you want automated emails to be triggered by actions customers take on your website?- Do you want the ability to create, edit, and publish landing pages and site pages?- Would you like to run predictive lead scoring every few months to automatically determine the properties and weight of each factor to create a lead score?- Have you performed A/B tests of your landing pages and calls-to-action to increase clickthrough rates?
Lead Generation and Contact Page Questions
- How do you currently track leads on your website?- How do you want to collect customer information?- Are you comfortable with having your phone number on your website?- What is the email address you want on your website?- Can you speak to your customer experience?- How does a user become a customer of yours on your current website?- Do you currently include relevant call-to-actions on content posts?- Do you collect information from visitors and store this in a CRM or use it to inform marketing efforts?- What fields do you currently or want to include on forms?- Do you use call tracking to track online campaigns?
SEO Questions
- Do you need assistance with search engine optimization?- When was the last time you reviewed your website was optimized?- Do you have someone who can review content for SEO best practices, internally?- Do you have someone who can create unique meta titles and descriptions per page or blog post, internally?- Do you have a Google Analytics account?- Do you have a Google Webmaster Tools or Bing Webmaster Tools account?- Based on what you know right now, what keywords or phrases would "you" use to search for your products and/or service offering?- What search terms are your competitors targeting?- Of the words you just listed, which ones would you like to target with the new website?- Do you have existing content that can support these keywords or phrases?- Does your existing website and content rank for these phrases?- What are your top performing keywords?- What are your most trafficked pages on your website?- Which site pages rank high in SERPs?- What percentage of visits are from organic sources?- What percentage of traffic are referrals from other sites?- Which referral channel gives your website the most traffic?- What percentage of traffic is from social media sites?- What percentage of traffic is from email marketing?- What percentage of traffic is from direct or people who type your URL into the search bar?- What percentage of traffic is from mobile devices?- What percentage of traffic is from tablet devices?- What sources -- social, referral, organic, etc. -- generate traffic from mobile and tablet users?- How many landing pages do you have?- What are your top performing landing pages?- What are your top performing blog posts?- How many visits does your site get each month?- How many page views does your site get each month?- How many leads do you generate each month?-  How long do people typically spend on your website?- What is the bounce rate for your site?- What is the average amount of sales generated by your site each month?- What is the page load time of your site?- How many inbound links are pointing to your current site?- Is your current site optimized for mobile users?
Reporting Questions
- Do you like data?- What types of reports and data would you like to receive from our team?- Do you prefer phone call reporting?- Would you like to receive reports via PDF's?- Would you like the reports to be converted into videos?
Website Functionality Questions (UX and UI)
- Will you require a responsive design (adapts automatically to mobile devices)?- How often will you be updating the content on your site?- What functional requirements are needed within the new website?- Is there any specific feature that is needed for your website?- Do you want users to be able to comment on blog posts and other types of content?- Do you need to integrate chat features?- Will you need an internal search engine for your site?- Do you plan to post audio/video files to the site?- Do you have a video hosting service or will you be uploading videos to Vimeo or YouTube to embed videos on your site?- Will you need people to log in on the site either with a username and password or by using social logins?- Will users need the ability to post product reviews?- Do you want people to be able to share content from your website?- Will visitors have to enter credit card information and other personal details on any section of the website?- Do you plan to sell anything through your website?
Development and Hosting Questions
- Who is your current website host?- If switching hosting companies, do you know where your DNS is controlled?- Do you have any and all logins?- Hosting- Domain name- Website- Where is your site currently hosted?- Do you know the current level of hosting you have?- Do you have or need an SSL certificate?- Do you have specific accessibility requirements? (Possibilities include, larger text, language conversion, blind accessible)- Will your site need to announce that they use cookies?- Do you have an existing content management system you prefer or would you like our suggestions on the proper CMS?
Project and Budget Questions
- What is your budget for this project?- What is your yearly budget for website improvements?- What is you desired kick off date?- Who all is responsible for reviewing and providing feedback on the site?- Who will give final approval for the site prior to launch?- Who will be managing the site once it's completed?- Will you require training on how to properly maintain the site?At Owners Magazine, we care deeply about creating an incredible experience for our customers. What better way to get to know our clients than to ask them fun questions? The world of business can be so serious and with the way our society is becoming, we decided to throw a wrench into your average questions.
DISCLAIMER:
These questions don't work for every company. It all depends on your company culture and how your customers view you.
Get To Know Your Clients Better
- At which store would you like to max-out your credit card?- If you could have one super power, what would it be?- If you could be one character in any movie, Tv show, cartoon, who would you be?- What movie title describes your life?- What is your favorite TV show?- What is your favorite video game?- If you could choose one Pokemon that relates to your personality, who would it be?- Do you have any nerdy addictions?- Have you ever refitted an item, and if so, what did you regift?- What's the strangest talent you have?- Do you have any nicknames?- Which way does your toilet paper hang on the wall – over or under?- What is that one song on you're afraid to admit that you like?- What are three things still left on your bucket list?- If you could eat one thing for the rest of your life, what would it be?
Best Way To Start The Morning For A More Productive Day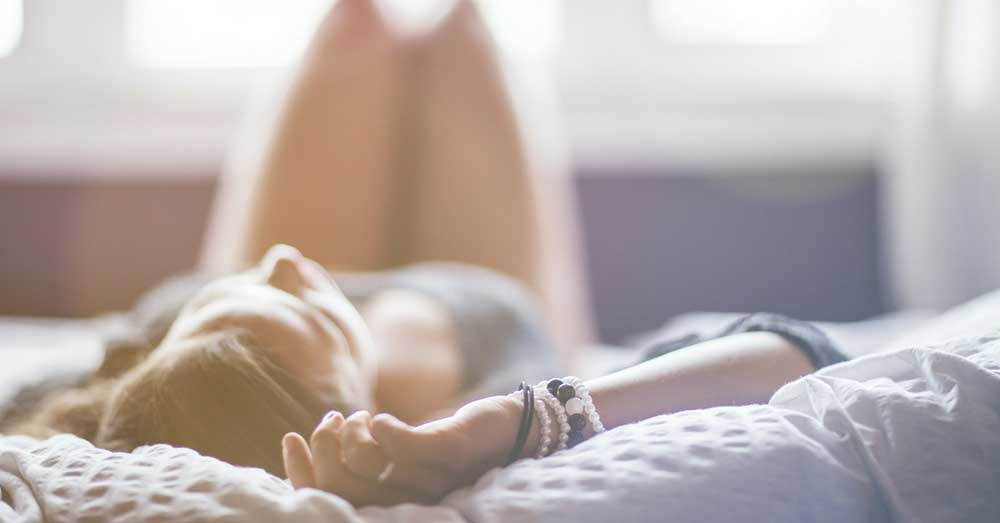 Don't you just hate the sound of your alarm clock every morning? Not all of us are morning people. Some of us need more than just the sound of the alarm clock to get us going every day. But this does not mean to say that you have to start the day sluggish and cranky. There are ways to help you get going in the morning to make your day brighter and hopefully more productive. Check out our tips below.
Start Your Day The Night Before
If you're one of those people who take more time to wake up then you need to start your day the night before to keep you from getting frustrated and rushing through your morning routine. Even something as easy as setting up the coffee maker the night before and picking out your outfit before going to bed can help you get a head start that will save you a couple of minutes so that you won't be late for that important meeting.
Eat Protein
Many people start their day with a breakfast of dairy, usually a bowl of cereal. This is perfectly all right but it is also good to note that breakfast is your fuel for the start of the day. Instead of eating cereal, eat something that is harder to digest like protein which keeps you focused. So try switching your bowl of cereal for a plate of scrambled eggs.
Lemon Water
Try a cup of lemon water instead of coffee as your first beverage of the day. Lemon water is rich in Vitamin C and can help with digestion, especially when you drink it immediately after waking up. Lemon water can help boost your metabolism, burn fat while cleansing your palette, and give you a boost of energy. This does not mean to say that you should say good-bye to coffee. You can drink your cup of hot java during breakfast or while commuting to work.
Wake-up Feeling Pleasant
The ringing of an alarm clock can be irritating, so instead of waking up annoyed, set your alarm tone to something more pleasant like your current favorite tune. This will also make you set your alarm with a smile instead of resignation. Waking up with a positive attitude is always better than waking up cranky.
Set Goals
Work can be full of pressure and stress which is bad for your health. Minimize stress by setting goals for the day. If you have a big project, for example, break it down into small manageable tasks and set how many you want to hit for the day. Remember, you don't have to finish your big project right away, and it's also stressful if you leave everything until the last minute. It's better to break down tasks, set goals, and hit those goals than to cram everything at the last moment and hope that your project looks good.Stress and pressure can have a negative effect on the body. Over the long run, it can morph into health problems like diabetes, heart disease, and obesity. Making these small changes can help you wake up feeling refreshed can minimize stress and pressure, so make sure to try some of them out!
What To Do When You Lose Creativity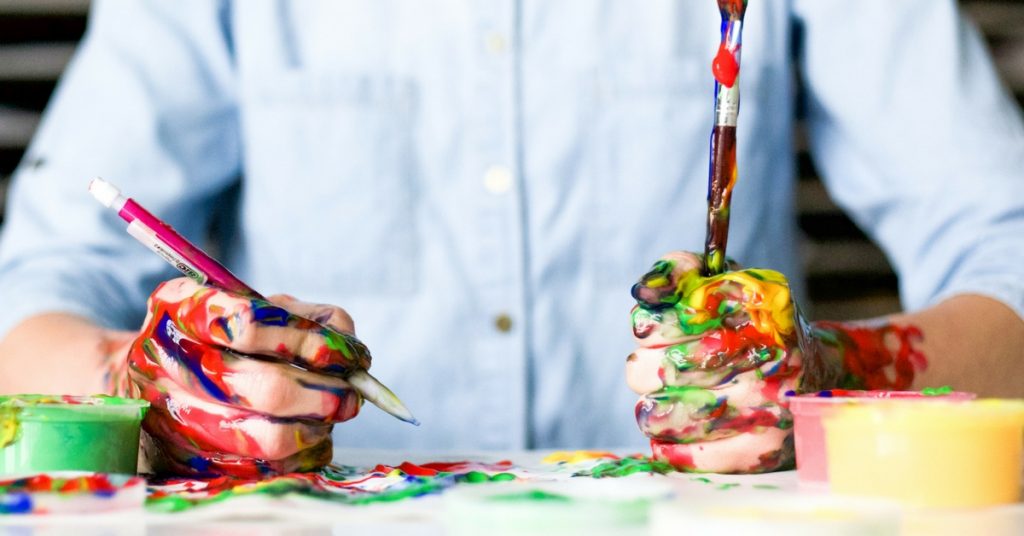 The longer you are tasked to creating things, the more likely you will lose your creative edge. It doesn't matter if you're making websites, writing a new book, or making a new recipe. There might come a day when you feel too lethargic to get out of bed or dread going to work. These are some of the most basic and easy-to-shrug symptoms of losing the creative streak. The good news is that there are ways to snap out of it. You can regain your creativity and prevent yourself from "drying out" by practicing a few simple tasks.
Explore
When we were kids, it's always fun to experience new things for the first time. As we get older, our sense of wonder gets jaded, probably because we had to grow up and face reality. But rediscovering how great the world is can help awaken our creative streak. To prevent yourself from losing it or to find it if it's already lost, explore and experience new things again. You can set aside one day a month to try something new, be it an experience, new dish, or venturing out to a new place. Adventure can reawaken creative juices and your sense of wonder.
Laugh
One of the reasons why we lose our creativity is pressure. It can be quite stressful if you're always looking for new ways to make your design look fresh. Sometimes it is even unavoidable that your paintings, essays or web designs all look the same way. Stress can kill creativity, so what better way to de-stress than to laugh? You can watch a comedy movie, catch a live comedy act, or just clown around with your friends. When your brain is filled with oxytocin and dopamine, which we get from laughter, you will be more relaxed and find it easier to find inspiration for creativity.
Think Like A Kid
If you're asked to be creative, ask yourself what your six year-old would do in situations like these. Kids can be very creative and surprisingly straightforward. It might feel weird at first, but you never know, so you might as well give it a try and see if it works.
Rediscover Creative Pursuits
When was the last time you painted something, read a good book, sang, danced like nobody's watching, or even modeled clay? All these creative outlets sometimes get lost because of busy lives. However, you can rediscover them again if you set aside time at least once a week to be creative outside your work.
Meditate
Mediation is a good way to relax both the right side (creative) and left side (logical) part of the brain. When they are both relaxed, they work harmoniously so you don't run out of creative ideas. Some people think that they don't have much time to mediate, but it can be surprising what 5 to 10 minutes of meditation can do for your brain. Meditation does not have to be complicated. You can start by thinking happy thought for 10 minutes each day for relaxation, and you will be surprised how easy it will become to carry on creative tasks.When it comes to being creative, pay attention to yourself. Find out what works and what doesn't. This can tell you when you are most inspired, which in turn can really help you to continue being creative.