How To Create Content And Build Your Audience Online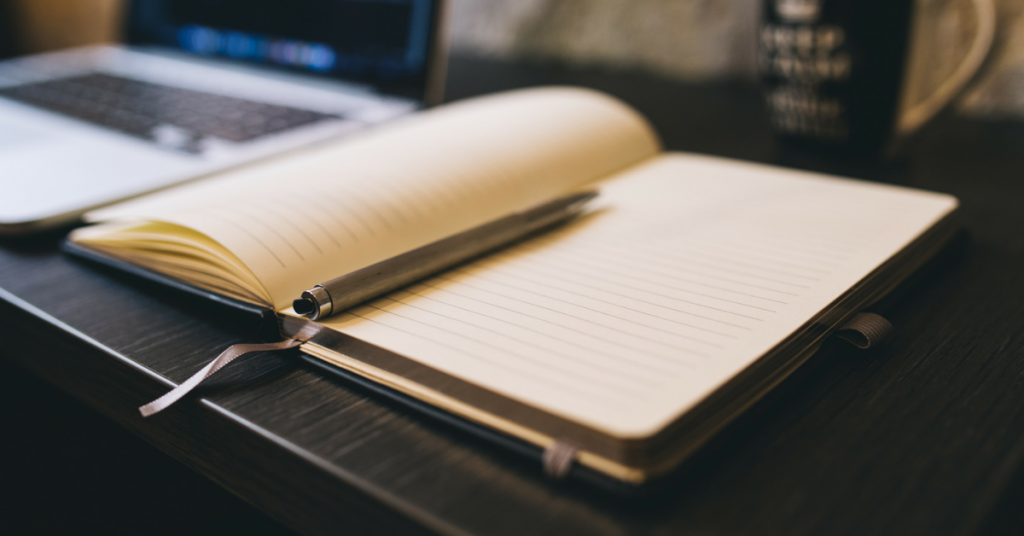 During a recent conversation about networking and cross-promotion, a colleague expressed doubt about her ability to promote my business because she had little traffic on her website and social media. She said creating content would be futile because nobody would see it. The implication was, "I need to build an audience before creating content." She had the equation totally backwards. Create content first, and the audience will come, over time. In this article we will go over several strategies that show you how to create content and help you build your audience online!
Introduction to Content Creation
Consider this analogy. You just moved into a house and want to host a party. Are you going to invite guests over to an unfurnished home? You need couches, chairs, tables, food, music, activities, etc. Is your website or social media page an unfurnished home? Do you provide anything to entice people to stick around? If not, don't expect many people at your party. Would you visit an online magazine without any articles? How do you feel about a website when the last entry on the Blog was 18 months ago? I get a mental image of tumbleweeds blowing through a ghost town.People are attracted to websites and social media pages that provide engaging, valuable, current, and relevant content. We live in a time where we can create and publish our own content whenever we want! We don't need the Yellow Pages or an advertising firm to share our message. If you want to promote yourself and build your brand, content marketing is paramount. There is no excuse for failing to create content. If you are passionate about your project, there are plenty of formats you can choose to broadcast your message, including:
Blogs
If you enjoy writing, this is a great vehicle to share stories about your product or service, and to share yourself. You can incorporate pictures, link to other sites, and share on social media.
Social Media
You can share your product or service on several outlets, both on your business and personal page. Share stories about the evolution and improvement of your product or service. Post pictures and show your product or service in action.
Shared Content
Share articles relevant to your project, but it is critical that you add your own commentary. Don't just Share,

Comment

and Share!
Videos
People want to know the real you, and this is a great vehicle to share yourself while sharing your product or service. People need to know if they like and trust you before they decide to buy from you. Live videos are starting to explode on social media, so get out of your comfort zone and try it.
Cross-Promotion
Find strategic partners and cross-promote each other. Write guest blog posts, share each other's content on social media, shoot a video together, or even create a page on your website where you promote and link to your partners.Regardless of your preferred medium, the following factors are critical to creating quality content: Value, Patience, Relevancy, Non-Monetization, and Storytelling.
Value
It's all about your audience, not about you! You need to give them real value. Don't waste people's time talking about how great you or your product/service are. Talk about how your product/service will improve the reader/viewer's life by filling a want or need. When I'm scanning a website, I'm looking for content that provides value to me. I'm subconsciously looking for content that makes me think, "I need to read/watch that." I am looking for content that is conducive to my growth or appeals to my needs and wants.Your titles and substantive content should demonstrate how the material will appeal to the reader/viewer's self-interest. When reviewing content, I take about 15-30 seconds to decide if I'm receiving any value. Time is too precious and attention spans are too short. I'm sure cat video metrics might suggest otherwise, but I venture that most people don't go online

looking

for cat videos. When I find myself sucked into trivial content online, it's almost always by accident, and I get out of there as soon as I recognize I'm wasting my time.Give your content

real

value. Don't lure people with the promise of content as a ruse to grab personal information or even worse, hit them with a pay wall. Don't do the bait and switch. Have you ever been tantalized by a link description, you click, and then presented with a landing page demanding your email address before revealing any content? When this happens, I know the content is just bait, and I will have to manually opt out from daily email blasts to escape the funnel. You might generate some leads that way, but you aren't giving value or building a positive brand. Provide value on the front end, no strings attached, you will draw more people in over time, and you will build a brand that people appreciate. This leads into my next point.
Patience
It takes time to build a brand, so manage your expectations. Even if content unexpectedly goes viral, your fame will be short lived if you don't have other content to entice people to stick around or return.You cannot have a mindset or expectation of immediate gratification. I once shared with a friend that I boosted a blog entry on FB, and he smugly responded, "What's your ROI on that?" I wasn't looking for immediate ROI! I boosted a blog post I thought would resonate. It led to hundreds of clicks, dozens of likes, and new followers on my business page. Certain people didn't know about my business before, but they knew about it after. That's the ROI I was looking for. Immediate business would have been great, but I am

patiently

building a brand here.When you are creating content for your business, whether it's a blog post, video, or social media post, don't expect an immediate ROI. If you're doing paid advertising, then you certainly want to track ROI, but this article is about content creation, not advertising. Content marketing is a long game.Don't get discouraged if your content receives little or no engagement at first. Keep plugging away, keep improving your craft, keep putting your message out there. The mere existence of substantive content on your website improves your SEO. Some people need to see you post multiple times before they click and check you out. Some people need to review your content several times before they engage or buy. Those people never would have engaged if you decided, after posting a couple videos, that you weren't getting enough ROI, and shut it down. There is no instant gratification or overnight success in business, and anything violating this rule is likely illegal or immoral.
Relevancy
Simply put, your content must be relevant to your business's mission. By all means, have some variance in your content. Change it up. Be original. Push the envelope, but ensure that all of your content is somehow relevant to your business.For example, if you own an auto body repair shop, don't post about politics! (Avoiding politics is good advice to any business.)  If you own a nail salon, don't post about gardening; if you're an SEO consultant, don't post about woodworking. You get the gist. I know someone in the printer repair business who shares random content on social media having no relation to his business, and every share includes a preamble pitch for his service. The shared content and the message have no synergy or place together. Would you prefer grapefruit with your steak, or mashed potatoes with your steak? The whole point of content marketing is to increase brand awareness. This purpose is frustrated when you post irrelevant content.
Monetization
The subtext of your content is for people to create a mental association with your brand. You want people to associate your product or service with their need, and quality content creates that connection. This is a legitimate

quid pro quo

. You provide valuable and engaging content, and consumers provide brand recognition and loyalty. Over time, that leads to revenue for your company. This kind of monetization is subtle, indirect and takes time, but is very powerful because the consumer ultimately initiates the sale. People are turned off by content that is overtly monetized. Unless one is shopping or sees an ad with cute animals, people do not actively seek advertising. Remember, people view your content because they are enticed by the proposition of receiving free value. People are guarded when they feel they are being sold,

especially

when they did not expect a sales pitch.I once attended a "seminar," where the ostensible purpose was to teach about marketing, but the speaker could not stop interrupting himself to pitch his coaching service. He would tease with some marketing nuggets, then pull away saying we could hear the best parts if we signed up for his program. "Seminar" was written in quotation marks because I felt I was attending a live infomercial against my will. I got fed up and walked out. I feel the same way when I'm viewing disingenuous content online. Don't publish thinly-veiled advertorials. The value of your content is tainted when it is overtly monetized.Don't get me wrong here. There is nothing wrong with selling. If you want to overtly sell your product or service, then go for it! Just don't be deceptive.
Story Telling
Facts tell, stories sell. Couch your messages in terms of stories, and people will engage with your content on a deeper level. People remember stories that touch them emotionally, and they remember the source of the story – your business. People are attracted to stories, it's just human nature. Most people lack the attention span to delve into dense factual material, and you'll lose most of your audience

Do not wait for an audience to build before you start creating content for your business. Start creating and publishing content now, and you will grow a following over time. If you seamlessly weave facts about your product or service into a story, while giving value and avoiding overt monetization, you can create powerful content and a powerful brand.
8 Proven Steps To Getting Paid For Your Knowledge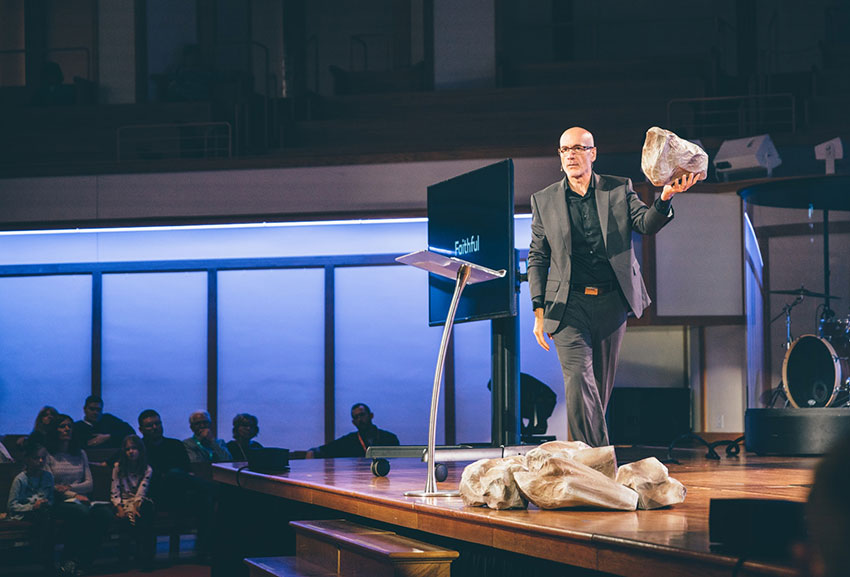 Everyone loves to give advice, but not everyone gets paid to do so. Nowadays the evolution of technology has opened up the world in more ways than we could imagine. We're able to connect with others in more ways than before thanks to the advancement of mobile technology. And because of social media, we're also presented with the opportunity to connect with just about anyone and anywhere, so long as they have an active internet connection. Many startups have taken advantages of these technological advancements and created side hustles and ways for the average person to earn more money during their free time.
Uber
,
Airbnb
, and
Postmates
are a few examples of startups that have taken advantage of the gig economy blossoming.But the gig economy doesn't have the potential earning you're looking for. What if you're an expert in a special field and wants to get paid millions of dollars a year for your knowledge instead? Luckily for you, there's a proven path to get there. It's not an easy path, otherwise, everyone would've taken it. And it's certainly challenging. But if you have a specialized knowledge that you believe others would pay for, then follow these eight steps to getting paid for your knowledge.
1) Write A Book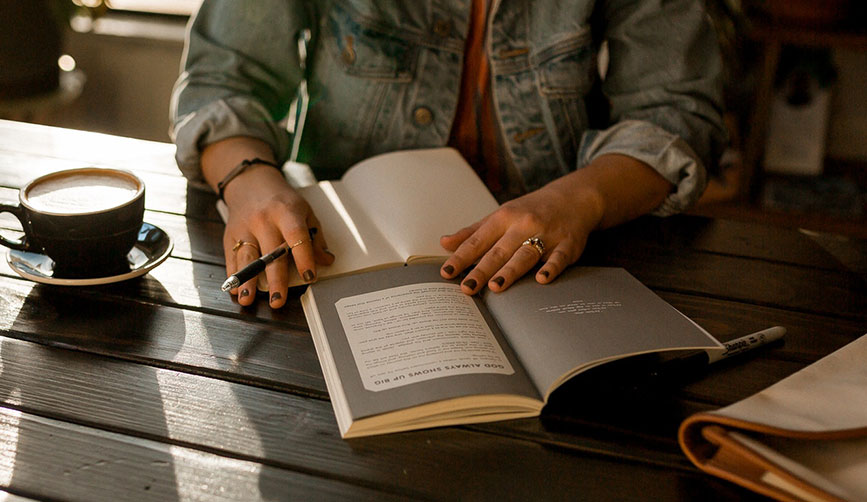 The easiest and the best starting point is to write a book and have it published on Amazon. Amazon has an incredible program that lets just about anyone become an author without going the route of pitching to publishers. Being an author is a great starting point for getting paid for your knowledge because it establishes you as an expert in the industry first and foremost. You may or may not make a profit from book sales, however, the benefit of establishing credibility and trust early on has compounding interest for years to come.
2) Be A Guest Contributor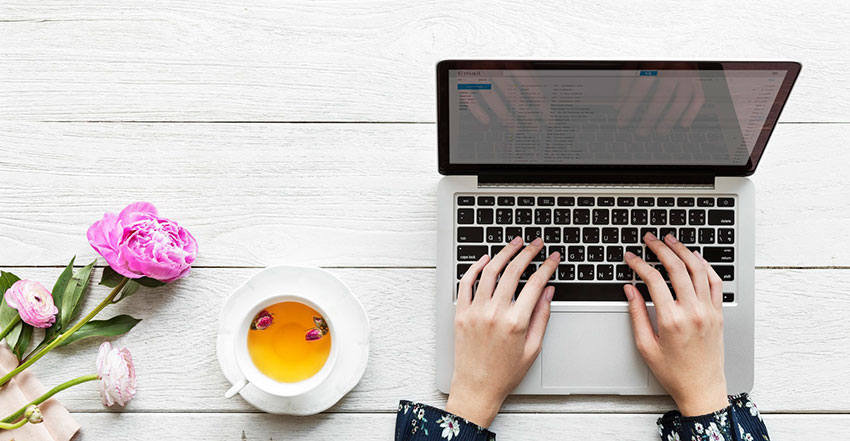 Although this would be trading your time for barely any pay, it builds a reputation as an author. You'll want to start guest contributing on small blogs, eventually working your way to local publications, and eventually pitch yourself to write in large national publications to gain notoriety and further reinforce yourself as an expert. Being a guest contributor won't exactly bring in the dough or help pay the bills, but combined with writing a book, you're establishing a strong portfolio when it comes time to selling and getting paid for your knowledge.
3) Build Your Brand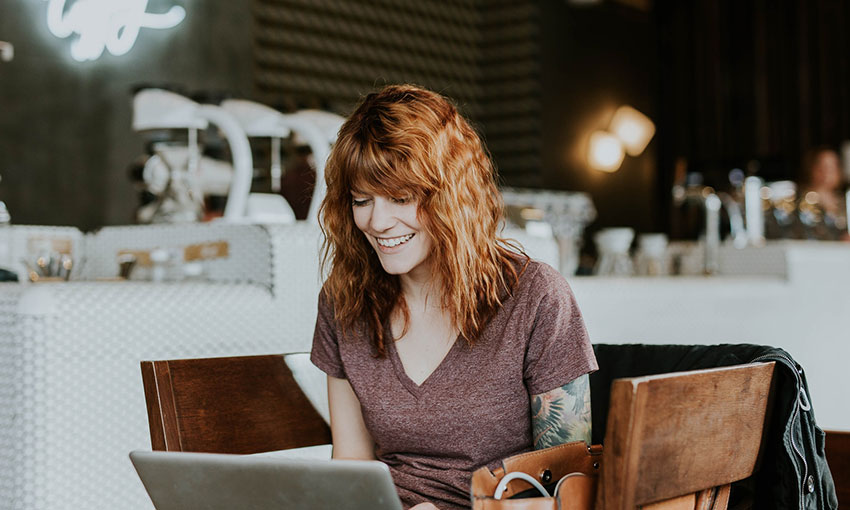 Now that you're a published author and a highly recognized expert in a specific field, it's time to build your brand. We suggest getting a professional website developed, getting a logo designed, and setting up your social presence in order to look appealing. This process might cost some money since you need to hire a professional designer to help you with all your design needs. But if you're on a budget, don't worry we've compiled a list of amazing free resources you can use with a few spare hours on the weekend.
Free resources to build your brand:
4) Develop A Mastermind Group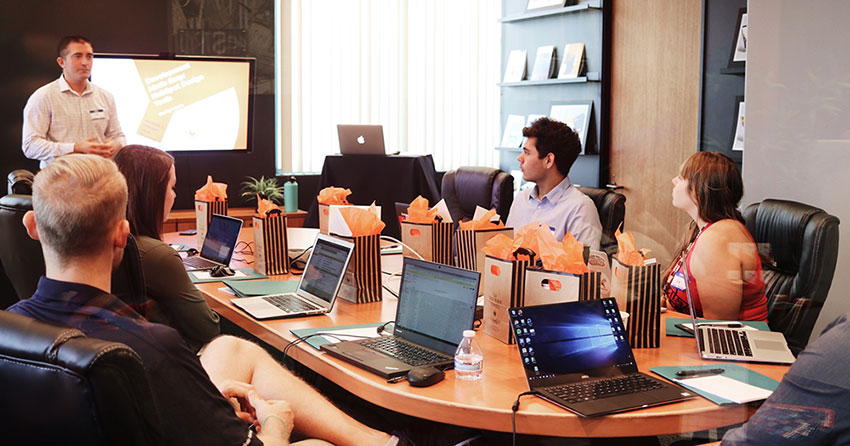 Make friends with other experts in your field whom you could also learn from. Develop a mastermind group of experts who share a common interest as you and expand your group. Having a mastermind group that meets regularly will further enhance your knowledge and broaden your horizon as you'll be making friends with the right people. To build your own mastermind group, first, you have to attend a lot of events in your area to find others with similar interests. Once you have a least a few people who share common interests with you, create your own event or group to gather and discuss specific topics related to your field of expertise. Encourage your members to also invite like-minded individuals to expand your mastermind group.
Be sure to stay connected with everyone and keep your relationships alive. You'll need your member's help later!
5) Seek Speaking Free Engagements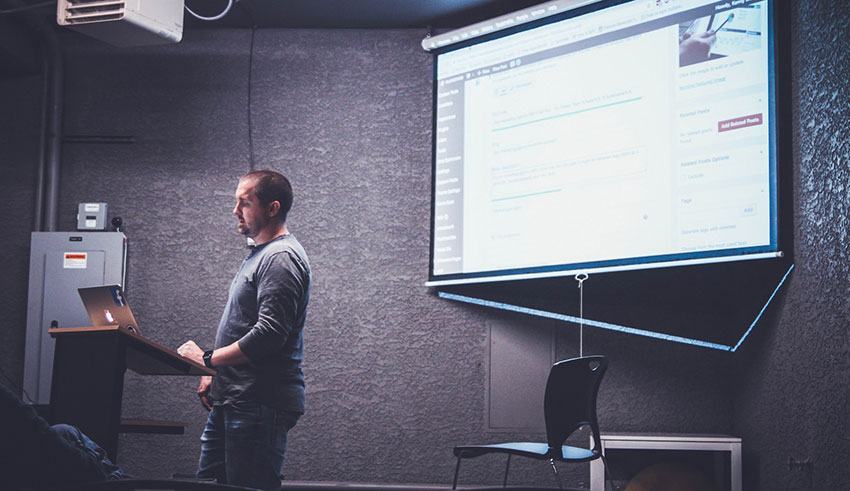 As your reputation continues to grow and your group gains new members, you can begin seeking out speaking engagements. Start small at local networking events, schools, or local clubs that may want you as a free speaker. You might not make much from the free speaking engagements, but they will build confidence and hone your public speaking skills. And the ability to speak and present your ideas well will be crucial in getting paid for your knowledge.
6) Seek PAID Speaking Engagements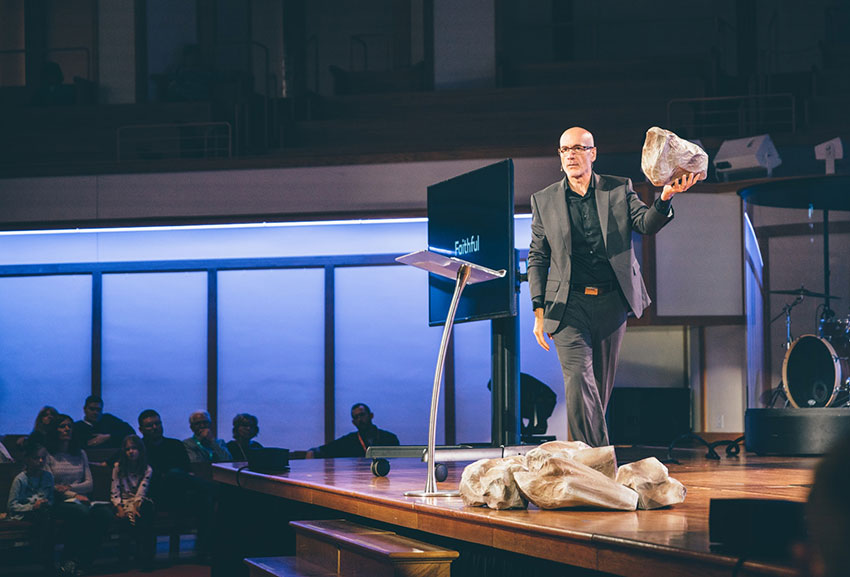 Don't be shy, you're definitely worth it. Now that you're an official speaker, author, well-published writer, and fully certified expert in your field, you can begin seeking paid speaking engagements. The amount is entirely up to you. It'll take a bit of hustling to get your name into the hat, but if you did a great job with the previous steps, people will be seeking you out instead at this stage to speak. You can also tap into your network of masterminds to explore other avenues to find speaking opportunities.
7) Offer Consulting Services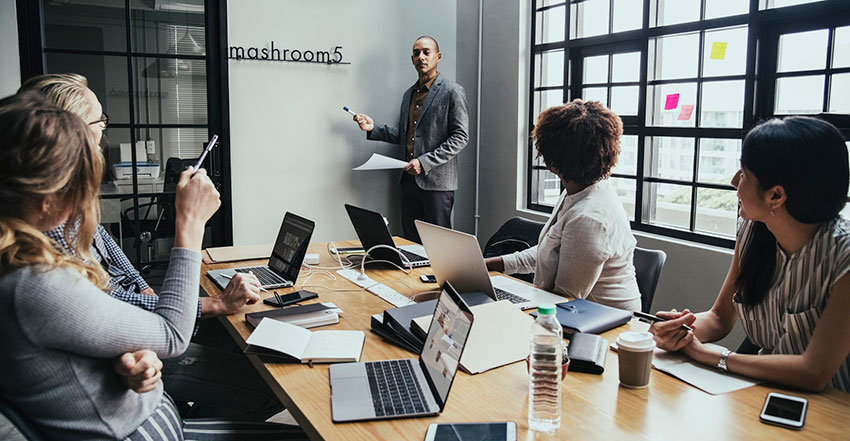 You can offer your consulting service much earlier if you so choose. We left it at this step because of the more experience and reputation you have, the more you can charge. If you're just starting out, you'll likely have to do a lot of free work to build your reputation. Meanwhile, if you follow the other six steps first, you'll already have built that reputation and following by this point. At this point, you're probably well known within a small community, have your own mastermind group, a small following on social media, and a lot of credibilities. You can now update your website to offer consulting services in your field of expertise.
8) Create Online Classes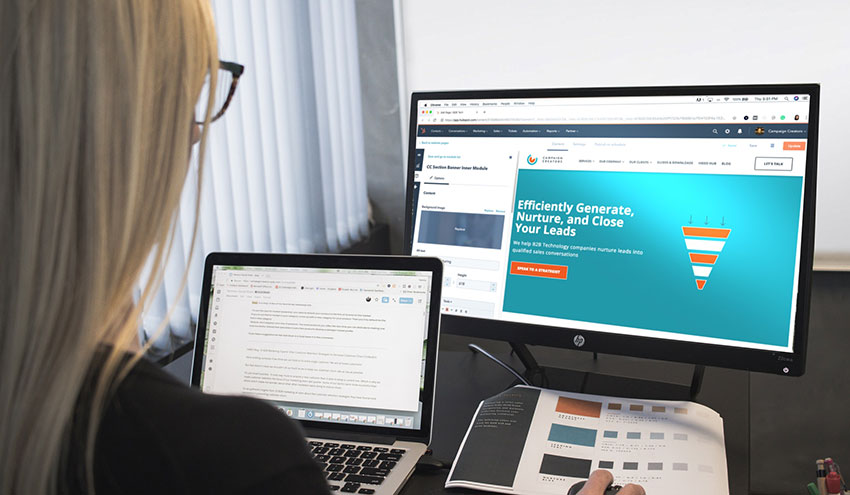 Now that you've established yourself as a reputable person, you can start creating online courses all over the internet. Websites like Udemy and Coursera offer a free and easy way for prospective teachers to create an online course, upload it to the platform, and have millions of people buy into it. You'll get a cut of the sales once a student purchases the online course. And the material you'll be using can be directly from the book you've written or knowledge you've gathered throughout the course of establishing your brand. With a well created online class and a strong reputation to back it, students will flock to you in no time.
Try to create your class on multiple platforms to increase your stream of passive income. This is where you start to reap what you've sowed. Consulting may make a lot of money, but if your online class hits the top of the chart, you'll easily rake in six-digits per month from passive income. It might have taken a few steps to get here, but it's well worth it.
How to Get Started
Don't let these steps intimidate you. It takes time and commitment and has been repeated countless times with great success. With a little bit of perseverance, better work habits, and self-motivation, you'll be a published author in no time. And with a little more determination, you'll be able to generate passive income and finally getting paid for your knowledge.
8 Signs Of A Sabotaging Coworker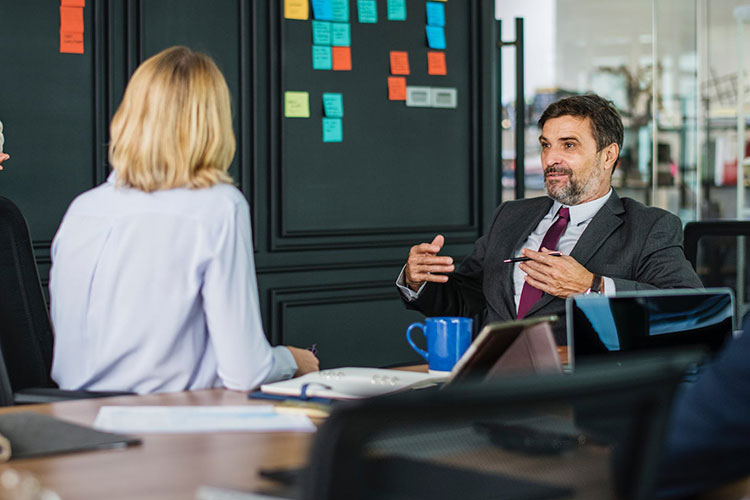 No one wants to be around a coworker who intentionally wants to sabotage other people's work or even the company's progress. A work place is a place for growth, innovation, and forward thinking. But unfortunately that doesn't mean everyone's on the same page. And in the office environment, you can't simply just get avoid the person. At some point you will intersect, and at some point, you may be their next target. And that's why it's important to be able to learn the signs of a sabotaging coworker so you can spot them early on and navigate yourself (and possibly others around you) safely.
They Procrastinate On Important Deadlines
We can't all make deadlines 100% of the time. And there will be times where a coworker simply can't deliver on the dot, and that's acceptable to a certain point. Being late from time to time on delivering projects and deliverable is one thing. But a coworker who is consistently late only on important deadlines is a sure sign that this coworker intentionally wants to bring the team down. Their tardiness might not be accidental. It might be something they're intentionally doing in order to slow down a project or derail the team's efforts. This is one of the earliest signs of a sabotaging coworker that you need to be alert of.
Randomly Interested In Your Personal Life
Team bonding is a good thing in an office environment. After all, a healthy culture does promote conversations and coworkers getting to know each other well enough to grab celebrate together outside of work. But if a coworker that you're not close with, out of the blue becomes interested in your personal life, be on the lookout. That's not normal behavior, and can signal someone who's simply seeking information. In some cases, this can be harmless curiosity. However, if the signs are there with a few other on the list, it's a sure sign the coworker isn't a great team player and could be looking for ways to undermine your work.
They Spread Rumors
We all hate office rumors. And we especially hate it when it's about us. Anyone who goes around spreading rumors on a routine basis, is also likely to be a sabotaging coworker. If the rumor being spread is related to a coworker, that's a major red flag. Spreading rumors around the office is toxic, destructive for whoever that's being portrayed, and most important - just plain wrong. They're not just sabotaging an individual, they're potentially sabotaging the morale of the entire company by going around spreading rumors. You can easily spot these type of coworkers based on their language. You'll often hear them begin a rumor with something like..."I'm not suppose to tell you but...""You didn't hear this from me...""Just between us..."And my favorite. "I don't think this is true, but I heard..."
They Try Too Hard To Be Dominant
There's great leaders and bad leaders. And then there are those who aren't even leaders, but they demand you follow them. These are your typical office "alphas". They always try to "dominate" people or appear alpha in a group. You can easily spot them standing  with their legs wide open and their body language asserting dominance over someone else for no particular reason. You can often feel their aggressive energy just by being around them. And they tend to speak loudly to get your attention. They're also the type who demand respect instead of commanding it. And more often than not, they don't get what they want. And the result of them not getting the respect and appreciation they aggressively pursue, they'll lash out and try to sabotage those around them.
They Don't Celebrate Other Coworkers
Nothing lifts moral of an office more than a wonderful celebration of someone else's achievements. Your time will come and when it does, your coworkers will also celebrate your accomplishments. When another coworker reaches a sales goal or achieves something great, the saboteur will likely to be the first one to dip out. You can easily spot them based on facial expression. Next time there's a celebration, be on the lookout for the person that's looking miserable, despite everyone else cheering on a coworker's success. A healthy environment is one where coworkers celebrate each other's success instead of trying to find ways to undermine it.
They Give Backhanded Compliments
Giving compliments to show verbal appreciation of another person's work is a great exercise to build trust and camaraderie. A backhanded compliment, does the opposite. Backhanded compliments are already insulting on their own. But to receive them constantly from a coworker signals something much more sinister. This is usually congruent with the same coworker that's rarely happy for others in the office. If push comes to shove, they'll give you a compliment - a backhanded one. And you won't feel great getting being around them. It also helps to point out that the type who gives backhanded compliments are likely to show multiple other signs on this list.
Overly Negative 
They can put on a fake smile, but when they speak or voice an opinion, that's when you can spot their true negative attitude. They're rarely optimistic or supportive of ideas or other people. They're the first to find flaws in everything and fail to see the good in another person's ideas. There's inherent flaws in just about any idea proposed, and there's a healthy way to share them constructively. But this coworker's intention is to demoralize you and dissuade your idea, not provide constructive feedback to improve upon.
They Take Credit For Other People's Work
Not celebrating another coworker's accomplishments is one thing. But taking credit for their work is just another level of selfishness and greed. This is just a major no-no for anyone in the office. Taking credit that's not yours is a violate of a social contract we all agreed to in a professional working environment. Coworkers who have a habit of stealing credit to boost their own self worth to their superiors are toxic for the office. This is harmful if left unchecked because it both empowers the saboteur in the office, AND discredits and discourages the actual high performer. Why would someone try to perform and achieve their goals again if they're not appreciated, and their credit is stolen?
Disclaimer: Use With Caution
These are some of the more obvious signs of a coworker who's constantly trying to sabotage progress. Do take these signals with a grain of salt. Just because a coworker committed to one of the item on the list, one time, does not make them a bad person. We all have bad days. And we all have personal life challenges to deal with that our coworkers don't know about. Do try to give your coworkers the benefit of the doubt, and do try to see if the habit is consistent and in-fact intentional. Sometimes someone's just having a bad day. With the disclaimer out of the way, you're now equipped to spot the next saboteur in your company.
8 Ways To Stay Focused On Your Fitness Goals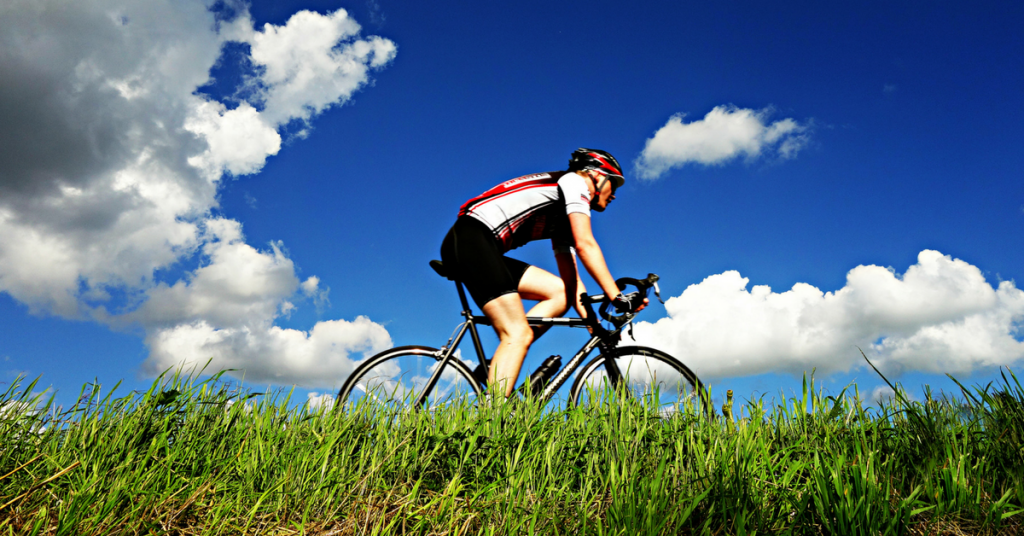 Staying committed to your fitness goals is not always easy. In the beginning it is easy to stay committed and motivated. But as we all know, motivation wanes over time and we end up frustrated, stuck, overworked and distracted. It can be hard to stay focused when you have so much on going on.

It is easy to let life get the best of us, but it is not okay to stray off the track too far that we forget what is important. Staying focused on goals is crucial and staying motivated and committed to your fitness goal can make your life better.Here are some ways to motivate yourself to losing weight and exercising regularly.
Set Goals
Don't just say that you want to lose weight. Be specific. Say "I want to lose 20lbs in one year". Your fitness goals need a specific and realistic time frame to measure your success like achieving fitness challenges. Being vague is like being indecisive. Setting up reasonable and manageable goals will keep you working hard.
Be Realistic
Losing 20 pounds in a year is realistic and doable. However, stating that you want to lose the same amount in 3 months is setting yourself up for failure, not to mention that it is almost impossible and dangerous for your health. It is also best if you have the means of achieving your fitness goals. If you want to swim to lose weight, make sure that you have access to a pool.
Reminders
Stick Post-It notes everywhere to remind yourself the benefits of exercise. This will not only serve as reminders but also motivation to continue and persevere.
Get A Buddy
An exercise buddy with a similar mindset can be great motivation to keep on moving forward. Sometimes exercising by yourself can be lonely and you might be tempted to skive off because of it. But if you have somebody waiting for you at the gym, it would be a different story.
Schedule Workout
We know you're busy, but lots of busy people still have time to work out. They do this by scheduling their workout. Just like scheduling an appointment to the doctor, schedule the time for your daily workout. Use your phone to set up reminders or an alarm.
Put It In Writing
Encourage yourself to continue by starting a fitness journal. After exercising, write down what you did every day, the duration, what you ate and how much. When you look back and see the numbers you can measure your progress and keep on going.
Talk To A Trainer
Exercise is fun if it is composed of activities that you like doing. It is more fun if the activities are varied every day. The more you like your exercises, the more you will be motivated to do them. Talk to a trainer so that you can both device varied exercises you enjoy doing.
Obstacles
Responsibilities sometimes get in the way of our workouts. Think about what could possibly get in the way of your exercise regimen. For example, your kids might need watching on the day you're supposed to go biking. Arrange for a sitter before hand or you can consider getting a child bike seat so that you can bring them along.