Content Creation 101: How To Create, Distribute, And Monetize Your Content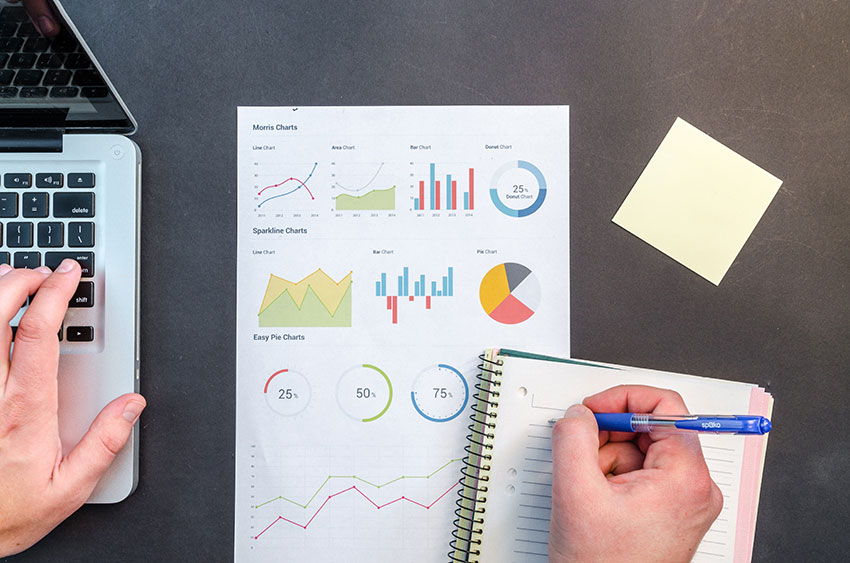 During a recent conversation about networking and cross-promotion, a colleague expressed doubt about her ability to promote my business because she had little traffic on her website and social media. She said creating content would be futile because nobody would see it. The implication was, "I need to build an audience before creating content." She had the equation totally backward. Create content first, and the audience will come, over time. In this article, we will go over several strategies that show you how to create content and help you build your audience online!
Introduction to Content Creation
Consider this analogy. You just moved into a house and want to host a party. Are you going to invite guests over to an unfurnished home? You need couches, chairs, tables, food, music, activities, etc. Is your website or social media page an unfurnished home? Do you provide anything to entice people to stick around? If not, don't expect many people at your party. Would you visit an online magazine without any articles? How do you feel about a website when the last entry on the blog was 18 months ago? I get a mental image of tumbleweeds blowing through a ghost town.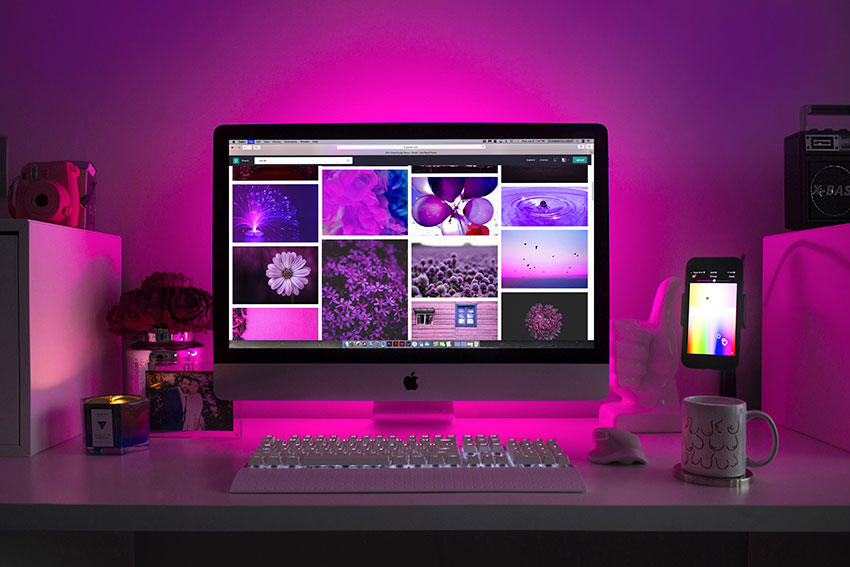 People are attracted to websites and social media pages that provide engaging, valuable, current, and relevant content. We live in a time where we can create and publish our own content whenever we want! We don't need the Yellow Pages or an advertising firm to share our message. If you want to promote yourself and build your brand, content marketing is paramount. There is no excuse for failing to create content. If you are passionate about your project, there are plenty of formats you can choose to broadcast your message, including:
Blogs
If you enjoy writing, this is a great vehicle to share stories about your product or service and to share yourself. You can incorporate pictures, link to other sites, and share on social media.
Social Media
You can share your product or service on several outlets, both on your business and personal page. Share stories about the evolution and improvement of your product or service. Post pictures and show your product or service in action.
Shared Content
Share articles relevant to your project, but it is critical that you add your own commentary. Don't Just Share, Comment and Share!
Videos
People want to know the real you, and this is a great vehicle to share yourself while sharing your product or service. People need to know if they like and trust you before they decide to buy from you. Live videos are starting to explode on social media, so get out of your comfort zone and try it.
Cross-Promotion
Find strategic partners and cross-promote each other. Write guest blog posts, share each other's content on social media, shoot a video together, or even create a page on your website where you promote and link to your partners.
Regardless of your preferred medium, the following factors are critical to creating quality content: Value, Patience, Relevancy, Non-Monetization, and Storytelling.
Provide Value For Your Audience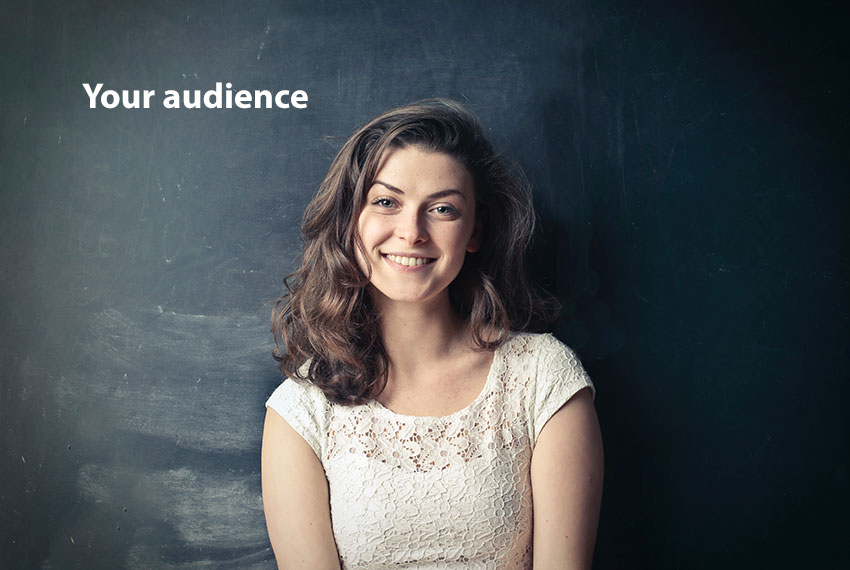 It's all about your audience, not about you! You need to give them real value. Don't waste people's time talking about how great you or your product/service are. Talk about how your product/service will improve the reader/viewer's life by filling a want or need. When I'm scanning a website, I'm looking for content that provides value to me. I'm subconsciously looking for content that makes me think, "I need to read/watch that." I am looking for content that is conducive to my growth or appeals to my needs and wants.
Hooking Their Attention Within 15-30 seconds
Your titles and substantive content should demonstrate how the material will appeal to the reader/viewer's self-interest. When reviewing content, I take about 15-30 seconds to decide if I'm receiving any value. Time is too precious and attention spans are too short. I'm sure cat video metrics might suggest otherwise, but I venture that most people don't go online looking for cat videos. When I find myself sucked into trivial content online, it's almost always by accident, and I get out of there as soon as I recognize I'm wasting my time.
Don't Mislead Your Audience. Give Them What You Promised!
Give your content real value. Don't lure people with the promise of content as a ruse to grab personal information or even worse, hit them with a paywall. Don't do the bait and switch. Have you ever been tantalized by a link description, you click, and then presented with a landing page demanding your email address before revealing any content? When this happens, I know the content is just bait, and I will have to manually opt-out from daily email blasts to escape the funnel. You might generate some leads that way, but you aren't giving value or building a positive brand. Provide value on the front end, no strings attached, you will draw more people in overtime, and you will build a brand that people appreciate. This leads to my next point.
Content Takes Time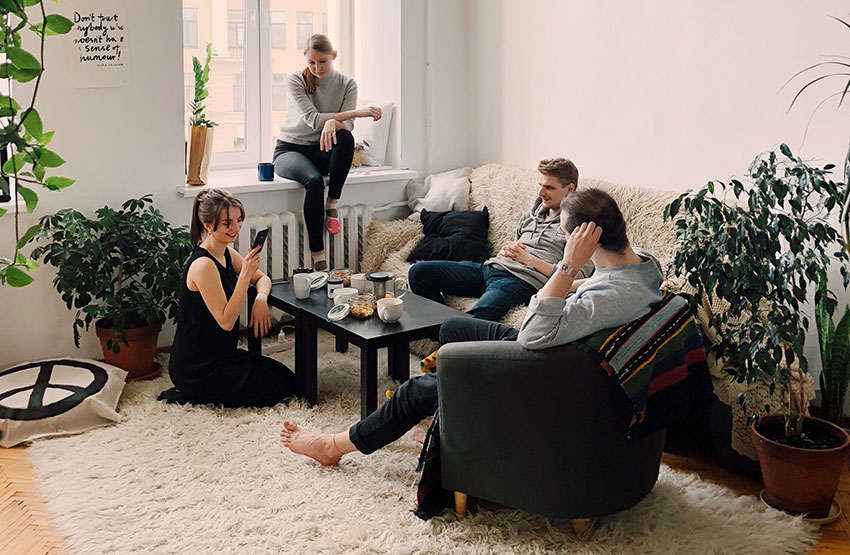 It takes time to build a brand, so manage your expectations. Even if content unexpectedly goes viral, your fame will be short-lived if you don't have other content to entice people to stick around or return.
Adjust Your Expectations
You cannot have a mindset or expectation of immediate gratification. I once shared with a friend that I boosted a blog entry on FB, and he smugly responded, "What's your ROI on that?" I wasn't looking for immediate ROI! I boosted a blog post I thought would resonate. It led to hundreds of clicks, dozens of likes, and new followers on my business page. Certain people didn't know about my business before, but they knew about it after. That's the ROI I was looking for. The immediate business would have been great, but I am patiently building a brand here.
Play The Long Game
When you are creating content for your business, whether it's a blog post, video, or social media post, don't expect an immediate ROI. If you're doing paid advertising, then you certainly want to track ROI, but this article is about content creation, not advertising. Content marketing is a long game.
No Instant Gratification Here…
Don't get discouraged if your content receives little or no engagement at first. Keep plugging away, keep improving your craft, keep putting your message out there. The mere existence of substantive content on your website improves your SEO. Some people need to see you post multiple times before they click and check you out. Some people need to review your content several times before they engage or buy. Those people never would have engaged if you decided, after posting a couple of videos, that you weren't getting enough ROI, and shut it down. There is no instant gratification or overnight success in business, and anything violating this rule is likely illegal or immoral.
Relevancy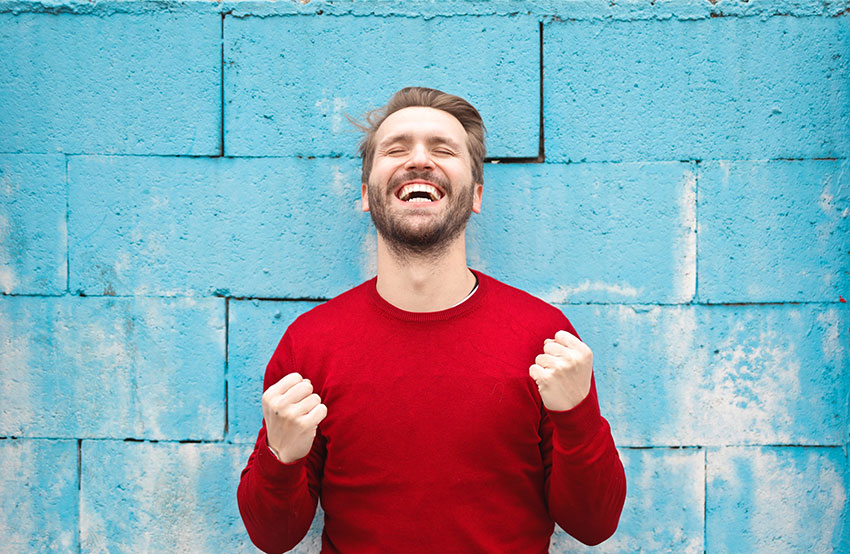 Simply put, your content must be relevant to your business's mission. By all means, have some variance in your content. Change it up. Be original. Push the envelope, but ensure that all of your content is somehow relevant to your business.
For example, if you own an auto body repair shop, don't post about politics! (Avoiding politics is good advice to any business.)  If you own a nail salon, don't post about gardening; if you're an SEO consultant, don't post about woodworking. You get the gist. I know someone in the printer repair business who shares random content on social media having no relation to his business, and every share includes a preamble pitch for his service. The shared content and the message have no synergy or place together. Would you prefer grapefruit with your steak or mashed potatoes with your steak? The whole point of content marketing is to increase brand awareness. This purpose is frustrated when you post irrelevant content.
Monetization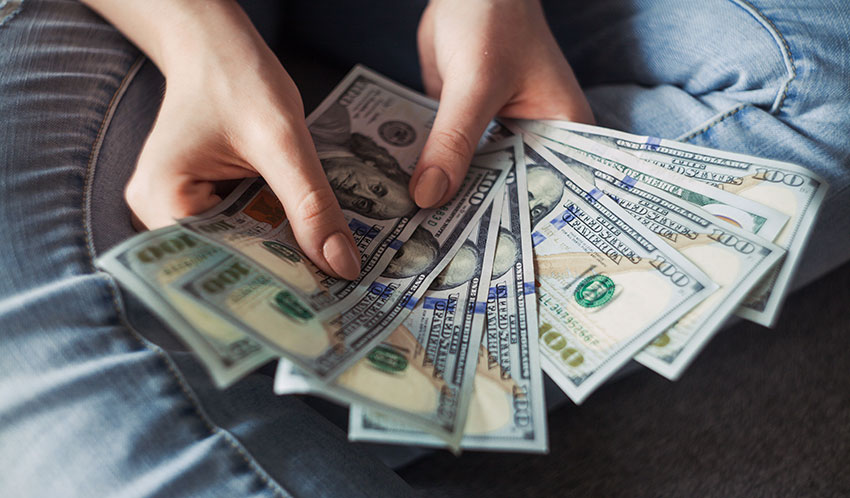 The subtext of your content is for people to create a mental association with your brand. You want people to associate your product or service with their needs, and quality content creates that connection. This is a legitimate quid pro quo. You provide valuable and engaging content, and consumers provide brand recognition and loyalty. Over time, that leads to revenue for your company. This kind of monetization is subtle, indirect and takes time, but is very powerful because the consumer ultimately initiates the sale.  
Don't OVER-monetize Your Content
People are turned off by content that is overtly monetized. Unless one is shopping or sees an ad with cute animals, people do not actively seek advertising. Remember, people view your content because they are enticed by the proposition of receiving free value. People are guarded when they feel they are being sold, especially when they did not expect a sales pitch.
I once attended a "seminar," where the ostensible purpose was to teach about marketing, but the speaker could not stop interrupting himself to pitch his coaching service. He would tease with some marketing nuggets, then pull away saying we could hear the best parts if we signed up for his program. "Seminar" was written in quotation marks because I felt I was attending a live infomercial against my will. I got fed up and walked out. I feel the same way when I'm viewing disingenuous content online. Don't publish thinly-veiled advertorials. The value of your content is tainted when it is overtly monetized.
Don't get me wrong here. There is nothing wrong with selling. If you want to overtly sell your product or service, then go for it! Just don't be deceptive.
Story Telling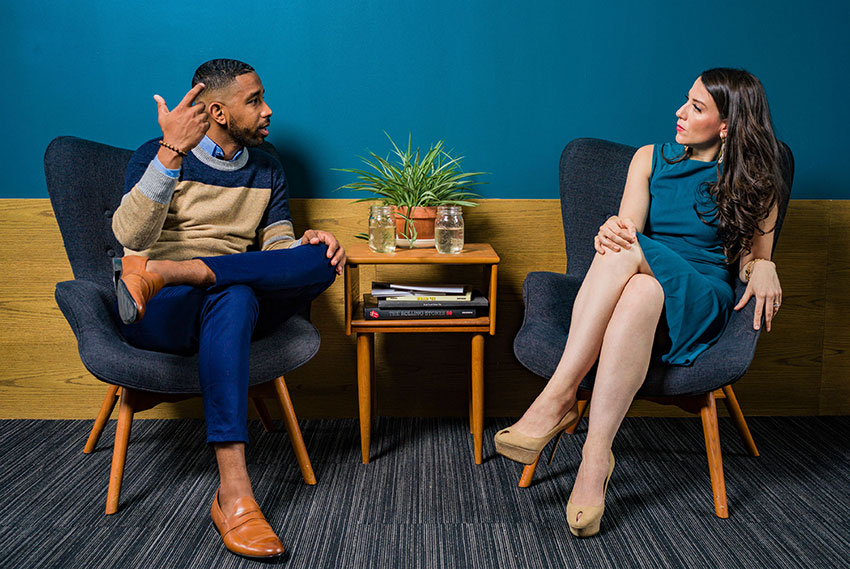 Facts tell stories to sell. Couch your messages in terms of stories, and people will engage with your content on a deeper level. People remember stories that touch them emotionally, and they remember the source of the story – your business. People are attracted to stories, it's just human nature. Most people lack the attention span to delve into dense factual material, and you'll lose most of your audience
Do not wait for an audience to build before you start creating content for your business. Start creating and publishing content now, and you will grow a following over time. If you seamlessly weave facts about your product or service into a story, while giving value and avoiding overt monetization, you can create powerful content and a powerful brand.
The Youngest Billionaire On The Forbes List Creates Scale AI Platform Used By Big Companies Worldwide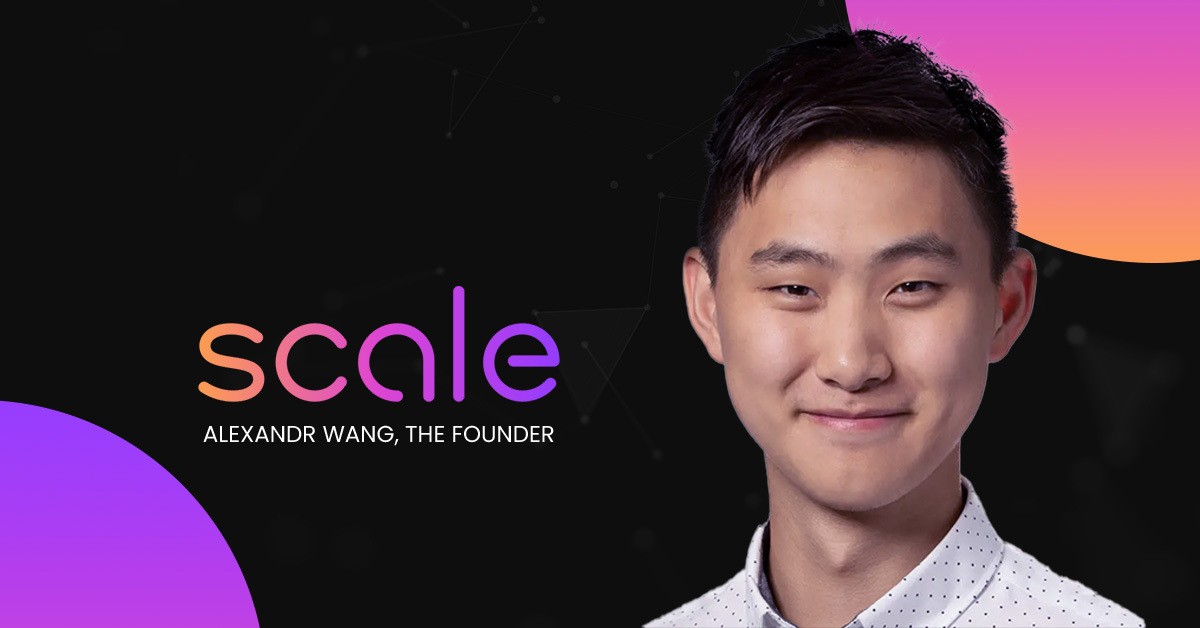 A 25-year-old Asian-American MIT dropout gives Elon Musk and Jeff Bezos a run for their money through his Scale AI platform. This platform aims to accelerate the advancement of AI applications and is used by PayPal, Toyota, General Motors, and other big American companies. And his name is Alexandr Wang.
Wang founded the software with fellow tech geek Lucy Guo. He is a 25-year-old self-made billionaire making waves in the tech industry. So what exactly is Scale AI, and how did this young entrepreneur and founder make it to the Forbes list of billionaires? Let's dig deeper.
Who is Alexandr Wang?
Alexandr Wang is a college dropout that started tinkering with tech and coding at a young age. The young tech genius claims that he got it from his parents, both physicists by profession. Hailing from New Mexico, his parents worked on American military projects, as per Prestige magazine.
Having acquired some innate intellect, Wang would join math and coding competitions while still in school. The tech whizz nourished his love for coding by gaining new opportunities in his early years after high school. While most high school students think about which university to go to after graduation and their plans for college, Wang worked for Quora full time by the age of 17.
A summer project that turned Wang's life around
Alexandr Wang started Scale AI with fellow tech whizz Lucy Guo during the summer. He told his mom that it would only be a summer project. However, Wang never went back to school and ventured on to change the world of AI.
Wang studied Bachelor of Science in Mathematics and Computer Science at MIT (Massachusetts Institute for Technology). He dropped out of MIT at the age of 19 and completed his first year at New England University. During that summer, he met up with another tech genius Lucy Guo whom he met while both were working at a category in Quora, the question and answer channel.
The tandem then invested in the company with the help of Y Combinator, an American startup accelerator.
Getting funding
In 2021, Wang received millions of funding. Scale AI received the financial backing of around $350 million last year. The platform was already enjoying a revenue of $100 million on top of that funding, which values the company at $7.3 billion.
Forbes estimates the young entrepreneur's net worth at $1 billion since the young CEO has a one-percent stake in the company. The esteemed digital magazine also listed Wang as the 2,534th world billionaire on the Forbes list. He also got into Forbes' 30 under 30 list in 2018, which exhibits the top up-and-coming entrepreneurs, intellects, and thought leaders in different industries. Wang and Guo bagged the spot in the Enterprise Technology category.
Trusted by big companies worldwide
Scale AI is a platform that helps in the development of AI applications. With so much data that can be aggregated online, Scale AI leverages this data to make the most out of its AI systems. The platform is even helping analyze satellite images of the impact that Russian forces made on Ukraine.
Since launching, over 300 companies have seen the potential of the platform. The biggest companies using the platform are Lyft, Toyota, PayPal, General Motors, SAP, and the American Military.
How Volar Alta automates inspections and logistic support through drones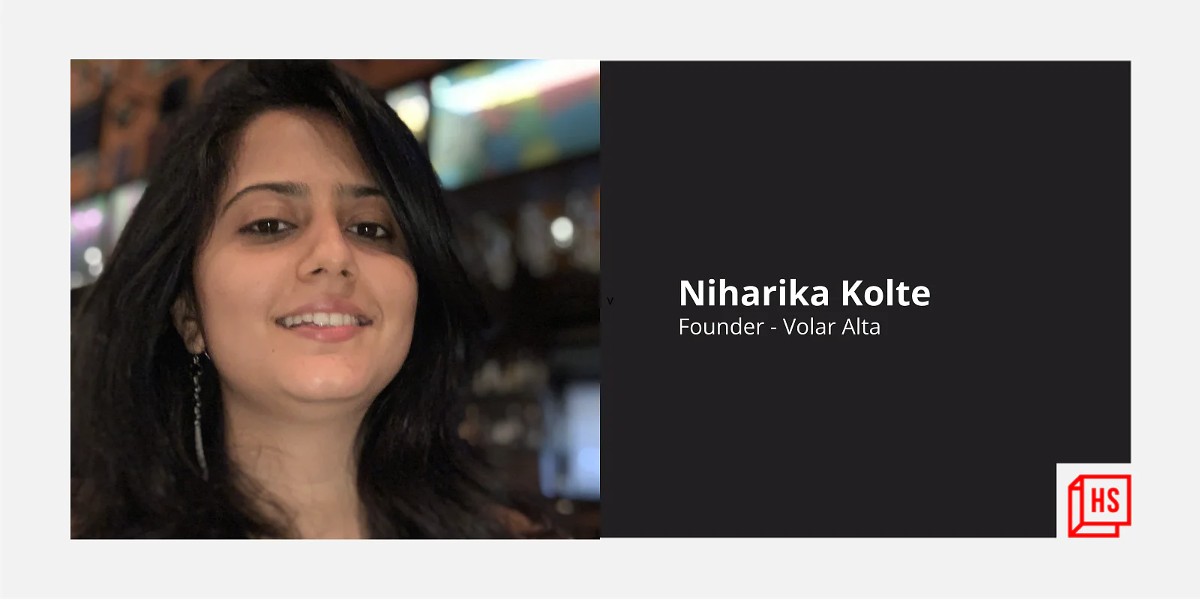 Startups are darlings when it comes to marrying social impact with technology. And the best part is that young people are leading this amazing movement. The newest startup making waves in the industry is Volar Alta, which provides drone support for companies across various fields. 
In order to save time, energy, and manpower, the company is offering drones as tools to speed up quality checks. They also want to make drone delivery a reality in the future.
How did Volar Alta get its start?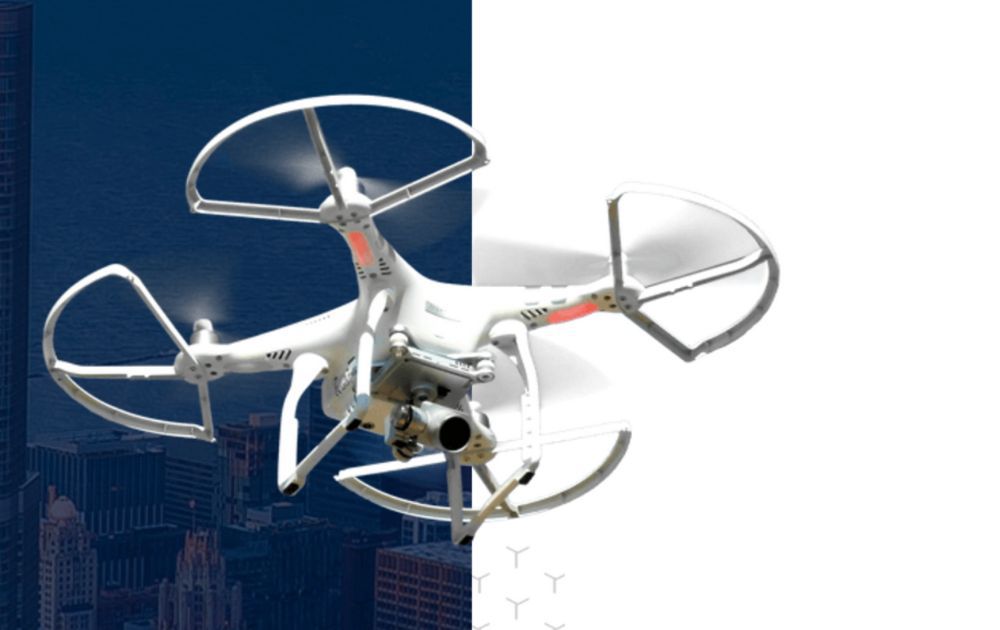 Like many startup founders, Niharika Kolte did not start out dreaming of being an entrepreneur. In fact, she began her career as an analyst working at PWC and KPMG. During her stint, she began to think of more efficient ways to conduct inspections and do technical due diligence. According to Kolte, this is usually the most prolonged phase of a deal for a banker or analyst.
She believes that this is because of the old-school way of conducting technical inspections. Most companies test their assets using a random sampling test. But this is a time-consuming and not wholly accurate method. That said, Kolte found the need to have a more efficient way – one that offers both time efficiency and accuracy.
This inspired Kolte to provide a drone-based solution for businesses. With Volar Alta, she hopes to create a more cost-effective way to conduct operations. Apart from this, their drones also lessen downtime and boost security.
More work done for less time
Drones, she found out, can reduce the time it takes to do asset inspections. Using a drone to make inspections means that it can be used across various industries. This includes agriculture, real estate, entertainment, energy, and more.
Drone-based inspections can also reduce climate impacts. Kolte said that their drones are compact and can conduct inspections on a large scale without many carbon emissions.
She explains that her solution can help some companies conduct internal inspections on their equipment, such as silos and cyclones. In this case, companies usually deploy people to find visual defects. This method means that cement plants have to be shut down and halted production.
Kolte said that for 64 cyclones, it would take six days to erect scaffolding to reach the top and another 11 days to identify the problem. Other days would also be allotted to fix the defect.
Using drones, however, drastically cuts down the time it takes to get a visual of the cyclones. According to Kolte, Volar Alta finished inspecting 64 cyclones in three days. The company ended up saving eight days of shutdown time.
Apart from that, it can also potentially save lives. Drones can easily detect workers who live in close quarters, and a drone can even serve as first responders in a disaster event.
What's next for Volar Alta?
Since the pandemic started, Volar Alta has made a massive pivot to security. They began using their product as a surveillance tool for quarantine zones in India. But today, Volar Alta focuses its business on internal asset inspections and drone-based logistics.
Besides reducing the time for inspections, the startup's goal is to become an Uber for drones. Volar Alta is looking to have their drones deliver four items while in the air. And while the company also does not make drones in-house yet, they have their tech prepared. They have already created an intelligent custom storage payload to get multiple deliveries done in a single flight.
Volar Alta's groundbreaking tech has received three grants from IIM, Nidhi Prayas Scheme, and The UK FCDO. Kolte reports that the company has grown ten times since it started.
In the future, Kolte hopes that drones in business can reach the mainstream.
And for other tech and startup stories, read more here at Owner's Mag!
Is Launching a Start-up Worth it? A Tech Expert Weighs In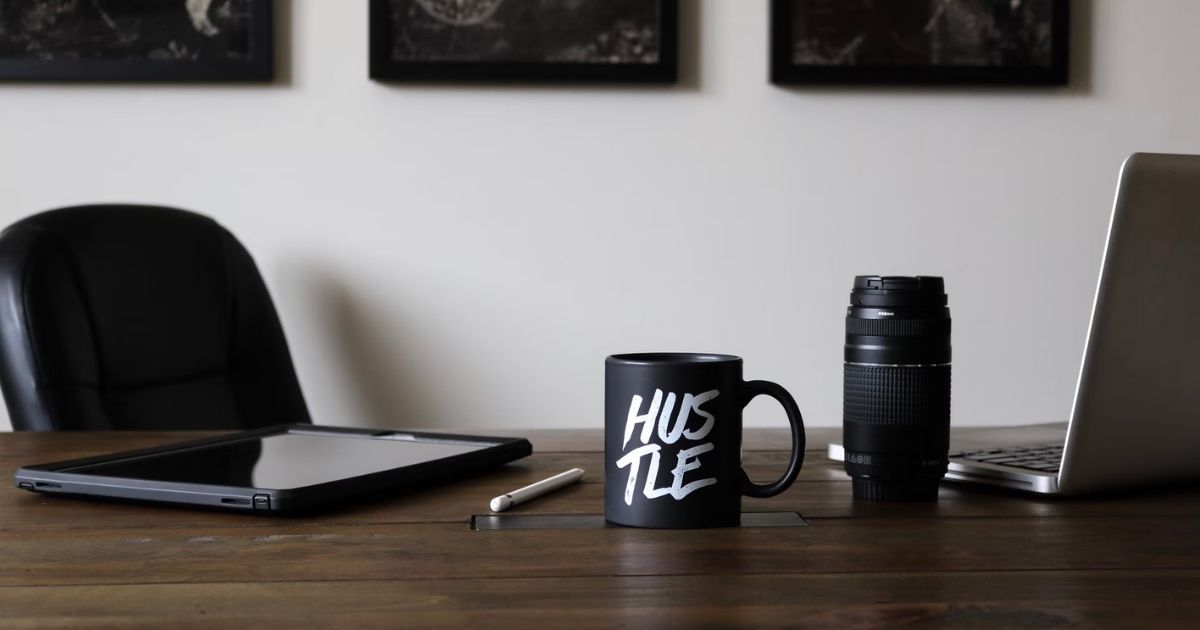 If you're a young, savvy entrepreneur who may be pondering, "Is launching a start-up worth it?" Then, Ben Lamm, a tech startup expert, has some things to confess.
Most of us like to dream about the allure of a start-up. The big ideas, creative collaborations, and ending mindset draw many fans into the promise of success. And who can blame us? The most successful companies today were built on the backs of entrepreneurs who dreamed big but started small. Apple, Uber, and Twitter were all start-ups once. And if they can make it, then maybe so can we – right?
But behind the curtains, most of us don't know how hard it is to start a start-up. For one, there are a lot of hidden pros and cons of working in a start-up. Even Lamm, a start-up unicorn who has made building start-ups his full-time career, says there's a lot more to the industry than meets the eye. 
Five start-ups and counting
So, exactly how hard is it to start a startup?
In an interview with CNBC Make It, Lamm says he thinks he cries more than the average person. Like many others hustling in the  industry, his success relies on his ability to work long hours. It's a testament to how he has had the time to launch six start-ups over the last few years. 
Over the last twenty years, the 40-year-old Lamm has built and sold several tech startups. His portfolio includes the AI-powered Hypergiant, the e-learning company Simply Interactive, the online gaming company Team Chaos, and a conversational intelligence company named Conversable. He is currently working on Colossal Biosciences, a company aiming to disrupt the biotech scene with its gene-editing techniques.
But Lamm says that his job is often glorified by the media, which isn't entirely false.
On long hours and lack of sleep
For starters, there's a lot of pressure for start-ups to succeed. Is launching a start-up worth it? Maybe not if you value your sanity. Most start-ups fail, whether from lack of funding or because of reckless business decisions; not everyone succeeds. Because of this, there's a lot of pressure to grind and grind to get the business going.
Lamm says that building a start-up often requires entrepreneurs to work and travel over 200 days a year. There are moments of pure exhaustion and endless anxiety. It also involves a lot of personal sacrifices. Unlike a regular 9 to 5, start-up builders don't have the leisure to spend a lot of time with family.
It can also be incredibly hard to disconnect work from daily life. In fact, Lamm says to be a successful start-up builder is to be blessed with the "right mix of dysfunctional traits." It's also a psychologically exhausting journey. You'll work extremely hard on an idea and get rejected by investors, partners, and even close people in your life.
Lamm says the pandemic has forced him to take a step back from his usual routine. Because of his decreased travel schedule, he has forced himself to take more vacations. Apart from this, he has also made serious commitments to disconnect by limiting his time to check on emails and messages.
De-glamorizing start-ups
Lamm has been an outspoken critic of the prevalence of burnout in the start-up industry. Despite his extensive work portfolio, Lamm is not shy to open up about the serious psychological setbacks of having to compete in the rat race.
Given Lamm's confessions, the question remains – is launching a start-up worth it? In the end, it's up to the person in question if they will make it worth it or not. And to hit the sweet spot, it's all about setting your priorities and knowing from the get-go what your non-negotiables are and what aspects are open for compromise.