Content Creation 101: How To Create, Distribute, And Monetize Your Content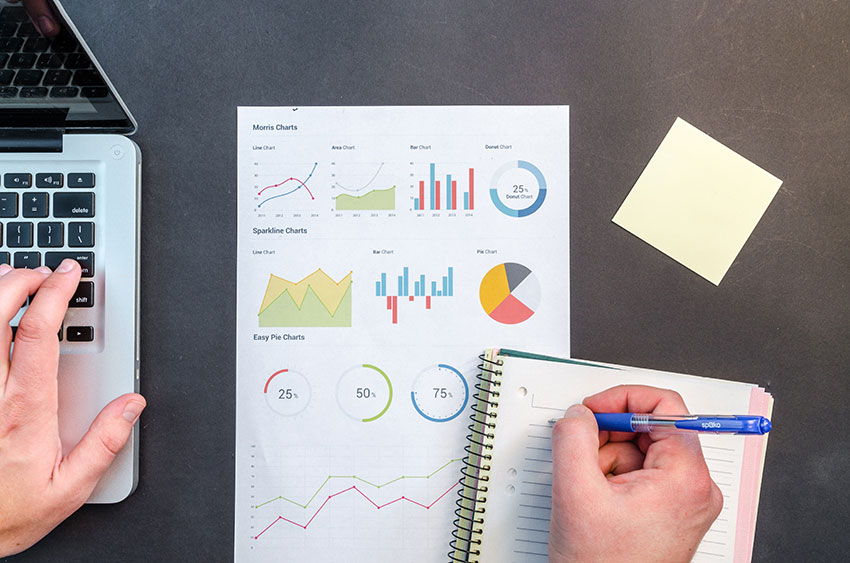 During a recent conversation about networking and cross-promotion, a colleague expressed doubt about her ability to promote my business because she had little traffic on her website and social media. She said creating content would be futile because nobody would see it. The implication was, "I need to build an audience before creating content." She had the equation totally backward. Create content first, and the audience will come, over time. In this article, we will go over several strategies that show you how to create content and help you build your audience online!
Introduction to Content Creation
Consider this analogy. You just moved into a house and want to host a party. Are you going to invite guests over to an unfurnished home? You need couches, chairs, tables, food, music, activities, etc. Is your website or social media page an unfurnished home? Do you provide anything to entice people to stick around? If not, don't expect many people at your party. Would you visit an online magazine without any articles? How do you feel about a website when the last entry on the blog was 18 months ago? I get a mental image of tumbleweeds blowing through a ghost town.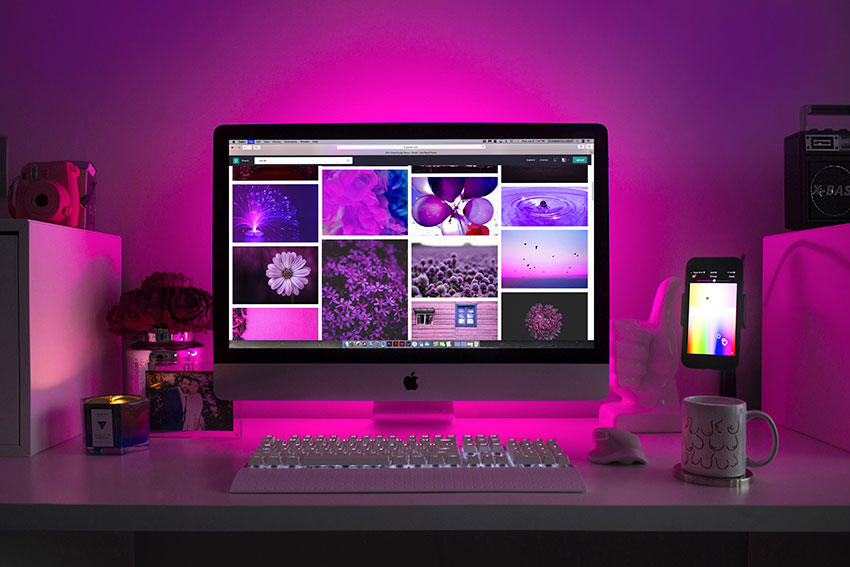 People are attracted to websites and social media pages that provide engaging, valuable, current, and relevant content. We live in a time where we can create and publish our own content whenever we want! We don't need the Yellow Pages or an advertising firm to share our message. If you want to promote yourself and build your brand, content marketing is paramount. There is no excuse for failing to create content. If you are passionate about your project, there are plenty of formats you can choose to broadcast your message, including:
Blogs
If you enjoy writing, this is a great vehicle to share stories about your product or service and to share yourself. You can incorporate pictures, link to other sites, and share on social media.
Social Media
You can share your product or service on several outlets, both on your business and personal page. Share stories about the evolution and improvement of your product or service. Post pictures and show your product or service in action.
Shared Content
Share articles relevant to your project, but it is critical that you add your own commentary. Don't Just Share, Comment and Share!
Videos
People want to know the real you, and this is a great vehicle to share yourself while sharing your product or service. People need to know if they like and trust you before they decide to buy from you. Live videos are starting to explode on social media, so get out of your comfort zone and try it.
Cross-Promotion
Find strategic partners and cross-promote each other. Write guest blog posts, share each other's content on social media, shoot a video together, or even create a page on your website where you promote and link to your partners.
Regardless of your preferred medium, the following factors are critical to creating quality content: Value, Patience, Relevancy, Non-Monetization, and Storytelling.
Provide Value For Your Audience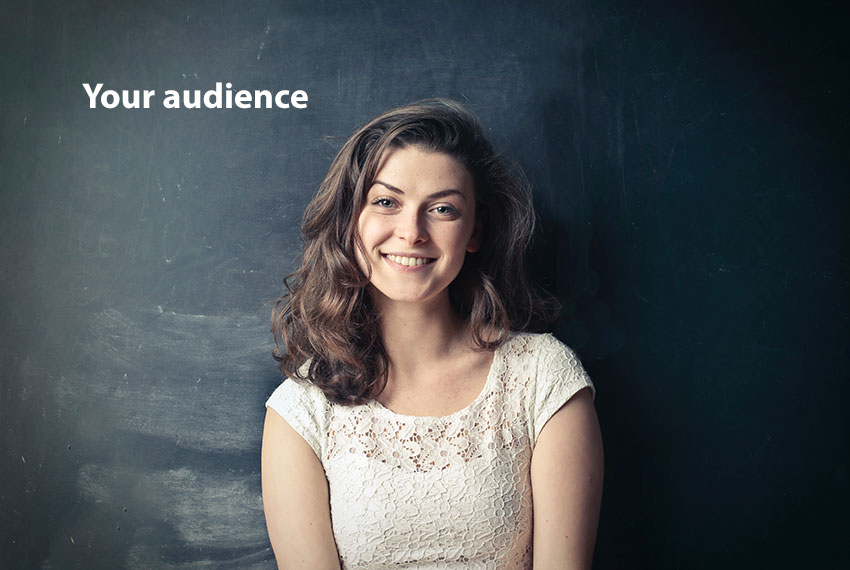 It's all about your audience, not about you! You need to give them real value. Don't waste people's time talking about how great you or your product/service are. Talk about how your product/service will improve the reader/viewer's life by filling a want or need. When I'm scanning a website, I'm looking for content that provides value to me. I'm subconsciously looking for content that makes me think, "I need to read/watch that." I am looking for content that is conducive to my growth or appeals to my needs and wants.
Hooking Their Attention Within 15-30 seconds
Your titles and substantive content should demonstrate how the material will appeal to the reader/viewer's self-interest. When reviewing content, I take about 15-30 seconds to decide if I'm receiving any value. Time is too precious and attention spans are too short. I'm sure cat video metrics might suggest otherwise, but I venture that most people don't go online looking for cat videos. When I find myself sucked into trivial content online, it's almost always by accident, and I get out of there as soon as I recognize I'm wasting my time.
Don't Mislead Your Audience. Give Them What You Promised!
Give your content real value. Don't lure people with the promise of content as a ruse to grab personal information or even worse, hit them with a paywall. Don't do the bait and switch. Have you ever been tantalized by a link description, you click, and then presented with a landing page demanding your email address before revealing any content? When this happens, I know the content is just bait, and I will have to manually opt-out from daily email blasts to escape the funnel. You might generate some leads that way, but you aren't giving value or building a positive brand. Provide value on the front end, no strings attached, you will draw more people in overtime, and you will build a brand that people appreciate. This leads to my next point.
Content Takes Time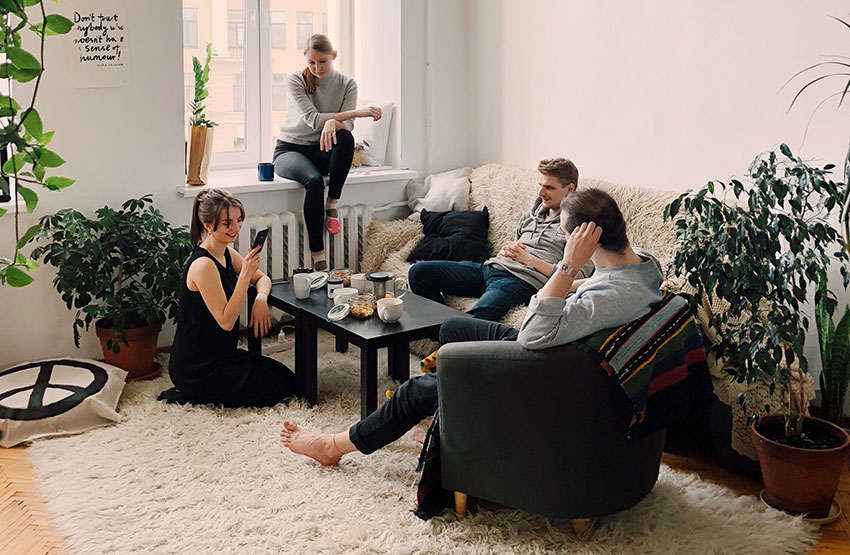 It takes time to build a brand, so manage your expectations. Even if content unexpectedly goes viral, your fame will be short-lived if you don't have other content to entice people to stick around or return.
Adjust Your Expectations
You cannot have a mindset or expectation of immediate gratification. I once shared with a friend that I boosted a blog entry on FB, and he smugly responded, "What's your ROI on that?" I wasn't looking for immediate ROI! I boosted a blog post I thought would resonate. It led to hundreds of clicks, dozens of likes, and new followers on my business page. Certain people didn't know about my business before, but they knew about it after. That's the ROI I was looking for. The immediate business would have been great, but I am patiently building a brand here.
Play The Long Game
When you are creating content for your business, whether it's a blog post, video, or social media post, don't expect an immediate ROI. If you're doing paid advertising, then you certainly want to track ROI, but this article is about content creation, not advertising. Content marketing is a long game.
No Instant Gratification Here…
Don't get discouraged if your content receives little or no engagement at first. Keep plugging away, keep improving your craft, keep putting your message out there. The mere existence of substantive content on your website improves your SEO. Some people need to see you post multiple times before they click and check you out. Some people need to review your content several times before they engage or buy. Those people never would have engaged if you decided, after posting a couple of videos, that you weren't getting enough ROI, and shut it down. There is no instant gratification or overnight success in business, and anything violating this rule is likely illegal or immoral.
Relevancy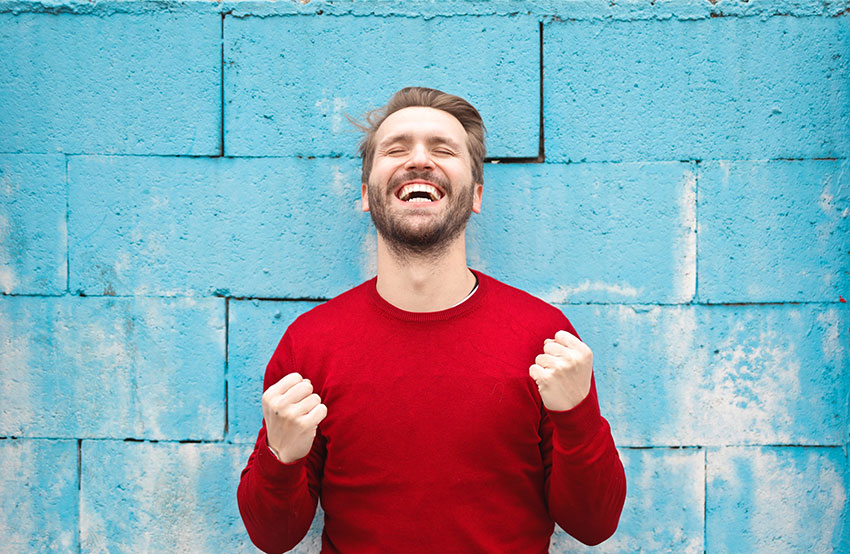 Simply put, your content must be relevant to your business's mission. By all means, have some variance in your content. Change it up. Be original. Push the envelope, but ensure that all of your content is somehow relevant to your business.
For example, if you own an auto body repair shop, don't post about politics! (Avoiding politics is good advice to any business.)  If you own a nail salon, don't post about gardening; if you're an SEO consultant, don't post about woodworking. You get the gist. I know someone in the printer repair business who shares random content on social media having no relation to his business, and every share includes a preamble pitch for his service. The shared content and the message have no synergy or place together. Would you prefer grapefruit with your steak or mashed potatoes with your steak? The whole point of content marketing is to increase brand awareness. This purpose is frustrated when you post irrelevant content.
Monetization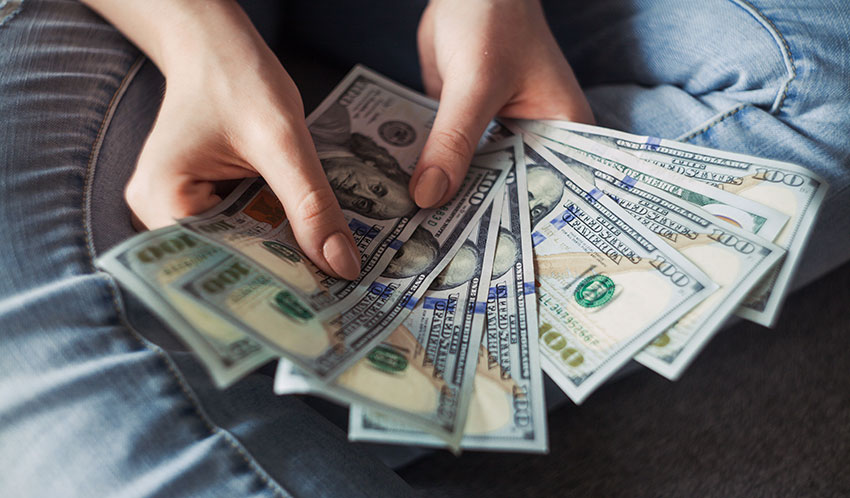 The subtext of your content is for people to create a mental association with your brand. You want people to associate your product or service with their needs, and quality content creates that connection. This is a legitimate quid pro quo. You provide valuable and engaging content, and consumers provide brand recognition and loyalty. Over time, that leads to revenue for your company. This kind of monetization is subtle, indirect and takes time, but is very powerful because the consumer ultimately initiates the sale.  
Don't OVER-monetize Your Content
People are turned off by content that is overtly monetized. Unless one is shopping or sees an ad with cute animals, people do not actively seek advertising. Remember, people view your content because they are enticed by the proposition of receiving free value. People are guarded when they feel they are being sold, especially when they did not expect a sales pitch.
I once attended a "seminar," where the ostensible purpose was to teach about marketing, but the speaker could not stop interrupting himself to pitch his coaching service. He would tease with some marketing nuggets, then pull away saying we could hear the best parts if we signed up for his program. "Seminar" was written in quotation marks because I felt I was attending a live infomercial against my will. I got fed up and walked out. I feel the same way when I'm viewing disingenuous content online. Don't publish thinly-veiled advertorials. The value of your content is tainted when it is overtly monetized.
Don't get me wrong here. There is nothing wrong with selling. If you want to overtly sell your product or service, then go for it! Just don't be deceptive.
Story Telling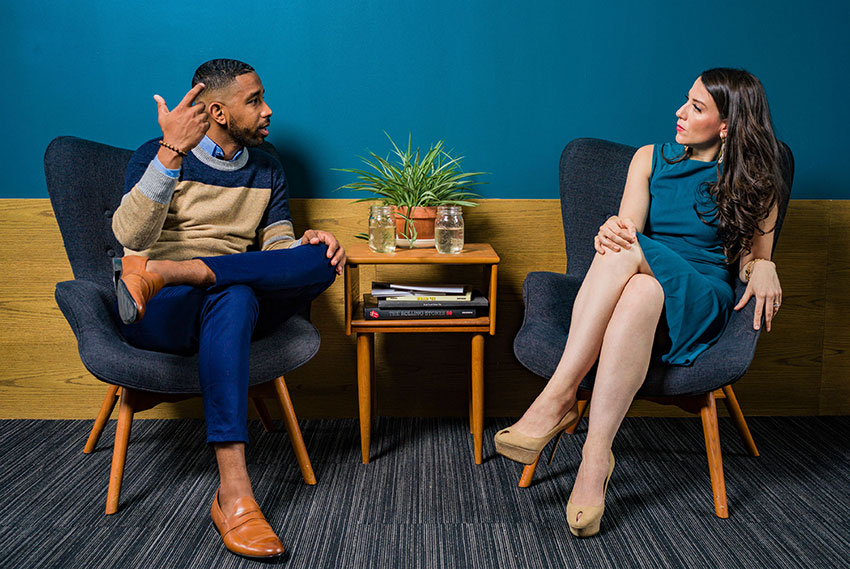 Facts tell stories to sell. Couch your messages in terms of stories, and people will engage with your content on a deeper level. People remember stories that touch them emotionally, and they remember the source of the story – your business. People are attracted to stories, it's just human nature. Most people lack the attention span to delve into dense factual material, and you'll lose most of your audience
Do not wait for an audience to build before you start creating content for your business. Start creating and publishing content now, and you will grow a following over time. If you seamlessly weave facts about your product or service into a story, while giving value and avoiding overt monetization, you can create powerful content and a powerful brand.
Popping the Bubble: How to Escape the Social Media Echo Chamber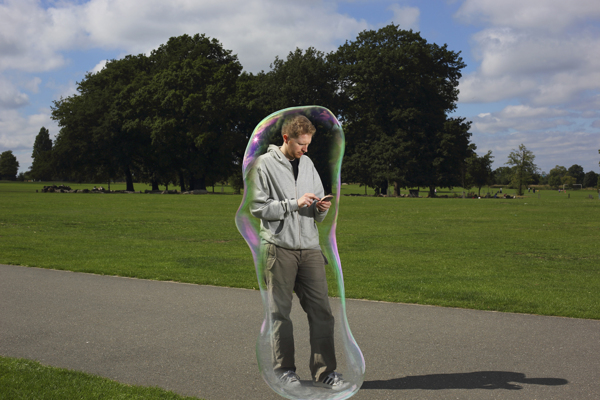 This past election has left most millennials in a cloud of surprise. I know that on my own Facebook news feed there was a very anti-Trump/pro-Bernie vibe. In the months prior to the election, my outlets for social media were bombarded by very specific opinions against the reality TV billionaire. All I heard were calls to "feel the Bern". To me, and I think to most people my age, it appeared unanimous that Trump would lose. However this was not the case. So what happened?
One issue with social media is that it's prone to creating echo chambers: places where our ideas are reaffirmed by the consensus of our networks. Don't like one particular friend's libertarian view? Easy. Unfollow them. This ability to unfollow, paired with algorithms that curate content towards to your taste depending on what you like/react to, creates the walls that seal us into comfort zones with like-minded people. It traps us into a biased reality; a bubble that prevents us from ideas different than our own. Here are three simple ways to combat the bubble, and allow for the diffusion of ideas. No one's saying it's easy, but those who do are the guardians who keep the dialogue open during difficult times and with controversial ideas.
Actively like and react to diverse new sources and pages
Much of the power and control that users have over their social media is in curation. Your feed is curated according to the content you interact with. Simply being aware of this fact can make help make you more conscious about how and what appears in your feed. If you're not seeing a lot of diversity in content, maybe try interacting with new stuff.
Watch out for confirmation bias
Does it always sound like you're right? When you log onto your Facebook, does every status update and shared article resonate with your own beliefs? It's easy to be drawn by the gravity of people who support your ideas, but to keep an honest perspective on the state of the world, you need to balance out what you expose yourself to.
A wise person once said to me "you like that author's opinion? Then try reading their opposer's book."
Never Unfollow
The "unfollow" feature is meant to be used in times of dire offense. It's understandable that a person be unfollowed because they are insulting or harassing. The problem is that in some subjects like politics and religion, people can resort to both of these behaviors. Because people tend to hold political and religious beliefs close to their hearts, opposing views often respond with even more hostility. Usually in these cases people unfollow not because of the idea itself but because of the primitive and often negative ways people try to convey them.
What makes unfollowing such a bad option is that it closes the dialogue between big contrasting ideas. If you unfollow a friend who disagrees with you, you're basically choosing not to hear their side. Does doing this really make you the bigger person? When we choose to stop the flow of information, we are also choosing to remain within the bubble. Break free by practicing these three simple guidelines. Humans aren't always the best at communicating, but at least keeping an open ear and an open heart leaves the door open to a more harmonious reality, one that actually reflects the ideas of the world, and the people who hold them.
How To Make Customers Love Your Brand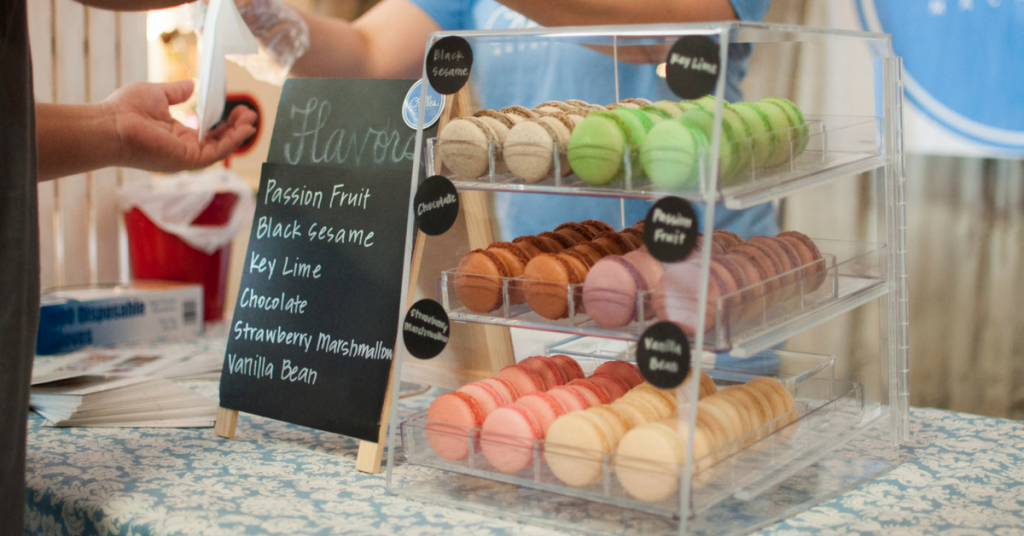 Why do customers prefer one brand over the other? Brand loyalty is not a mental act but an emotional one. This is because customers have an emotional relationship to the brands they prefer. The challenge for many brands is how to get customers emotionally invested and to keep the connection going. Here are some ways you can make customers love your brand.
Personality
Give your brand a personality. How do you want customers to feel? What message do you want to convey? Determine the tone of your brand and be consistent in maintaining this tone. Marcus Tober from Searchmetrics suggests that entrepreneurs give their brands a personality many people can relate to so that they can find it easy to connect and establish a level of trust.
High Quality
Brands that consistently maintain high quality are very trustworthy. When your brand is reliable and consistent, customers become loyal. If you let a customer down, they don't forget. What's worse, they might even tell their friends.
Make Customers Feel Unique
Customers like to feel that they are special. They don't want to become just another number in your spreadsheet. Reward customers with little extras like personalized customer care. This way they will remember the experience and know that you are dedicated to them.
Develop Excitement
Hype can develop excitement over your brand and products. Building excitement can get people talking about you. Apple for example is very good in building excitement over the launch of their iPhones every time a new model comes along. The result is usually long lines from customers who want to be one of the first few people to buy the model or a pre-ordering frenzy online.
Exclusive Events and Parties
One way to reward loyal customers and maintaining the emotional relationship with them is to reward them with exclusive events and parties. Event marketing is a great way to make customers feel special. When they feel that they are receiving special attention and gaining access, they feel special and it forges a deeper connection.
Special Incentives
Consider how to make your products and services more special. This is not only so that you can survive a competitive marketplace where everybody wants to be innovative but also so that you can maintain a competitive edge. Think of ways how to improve your product or how you can make an entirely new and more superior product. New improvements will give customers reasons to love you more.
Deliver Value
Make sure your brand speaks of matters that concern your customers. Customers want to see how you can enhance their lives because if you can't, they don't have a reason to be loyal to you. Show them that you can deliver value by staying loyal to your brand.
Connect With Social Media
One of the ways you can connect with customers is by engaging them through social media and blogs. Connecting with them through these platforms give your brand a more human persona and they will be able to relate more easily to you. Create social media accounts not only for updates but also so that your customers can reach you more easily. Give them information they can use through blogs and answer questions and comments to develop a relationship with them.
Real-Time Customer Support
People today are used to everything becoming "instant". They are impatient and want everything on demand. Providing real-time customer support is a great way to retain customer loyalty and increase satisfaction.
Encourage Feedback
Getting feedback from customers is a great way to boost customer loyalty. When customers feel that they have a say in how to improve your product or service, they feel that they are valued. When they have input, they will feel important. Encourage feedback from customers and learn from it.
Exceed Expectations
Don't be satisfied and go the extra mile to exceed customer expectations. This is a great opportunity to tell customers that you value them. According to a study by the Rockefeller Corporation, 68% of customers leave because they feel unvalued. Exceeding customer expectations means that you are appreciating customers and the business they bring.
20 Habits Of Billionaires That You Can Do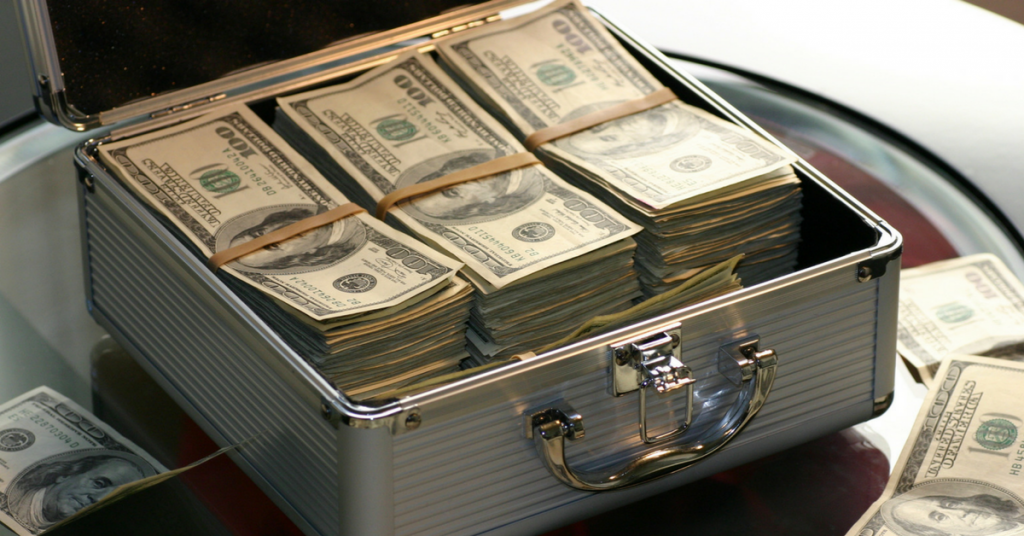 According to billionaires, money is a byproduct of their daily habits. If this is true, they must have some amazing habits! Lucky for us, most billionaires today are self-made. They worked hard to get to where they are today. If so, there must be some things we can do to gain financial success. Here are some things billionaires do every day that you can do too.
1. Avoid Death
If you want to enjoy your money, avoid things that are bad for you. People do not become billionaires by spending all their money on junk food. According to studies, 70% of the rich eat less than 300 junk food calories per day compared to 97% of needy people who eat more than 300 junk food calories. 76% of the wealthy also exercise aerobically four days a week compared to 23% of the needy.
2. Practice Gratitude
When you're stressed or angry, find things to be thankful for. This can be very hard but sometimes it's best to see the silver lining.
3. 10 Ideas Per Day
Get into the habit of 10 ideas per day. Not all of them will come to fruition but some of them might. You never know unless you try it.
4. Plant Seeds
We're not talking about a garden here but a seed that will turn into ideas, relationships or products someday. Write a thank you note, start an exercise routine, send ideas, eat well – you get the picture.
5. Learn To Say No
This can be hard for some people but if you learn how to say "No" you will have more time to read, learn, explore, sleep, spend time with family, work on ideas and many more.
6. No Excuses
Nothing ever good comes from blaming, complaining and explaining. Excuses take time and sometimes its action that you need.
7. Follow Warren Buffet's 5/25 Rule
Write down 25 things you want to do with your life. When you're done, go do the top 5. Forget about the other 20 because who has time to do all that? Focusing on the 5 will give you time to spotlight things that are important to you.
8. Don't Rush
Success takes time; you can't be an overnight success. It can take years to become a billionaire so be patient and celebrate small successes on the way.
9. Read
Read not only for learning but for relaxing too. Make it a habit to read at least 30 minutes a day every day.
10. Wake Up Early
Warren Buffet, Bill Gates and Richard Branson are all early risers. Getting up early lets them work without disturbance or to exercise before they tackle everyday things.
11. Make Mistakes
You don't need to be scared to make mistakes. They can be good teachers or serve as inspiration.
12. Sleep
Ever notice that you're cranky when you're sleep deprived? Sleep rejuvenates the brain and repairs brain cells and the body. Sleeping the appropriate number of hours per night and getting to a regular sleep pattern can boost productivity and make you happier.
13. Surround Yourself With People You Love
Surround yourself with family and friends. People that you love can help boost your confidence and inspire you to do better.
14. 1% a Day
1% a day is 3800% a year compounded. If you want to get better at something, do it 1% better each day. It's a win-win situation.
15. Ask Questions
Brian Grazer, the producer behind Apollo 13 and Arrested Development liked to ask people questions. He would call up the Dalai Lama or Steve Jobs and have "curiousity conversations." This is how he met Ron Howard and how they started Image Films which created the famous TV show Empire.
16. Stand Next To The Smartest Person In The Room
Steve Jobs did this by standing next to Steve Wozniak and Harold Raims did it by standing next to Bill Murray. The next is true with Kanye West (Jay-z). Stand next to the smartest person in the room and watch what they do.
17. Follow-Up
This is a habit that's hard for shy people. Don't be afraid to email and follow-up on that idea or nice to meet you email.
18. Be Single Minded.
80% of successful people are focused on accomplishing one single goal. Only 12% of less successful people do this.
19. To-Do List
If you want to accomplish your goals make a to-do list to keep track of things. Be like 81% of successful people and get into this habit.
20. Do 1 Thing You Loved As A Kid
Do 1 thing you loved to do as a kid every day. If you loved biking or playing with your dog, this can be the one thing that fuels your life.