How To Create Content And Build Your Audience Online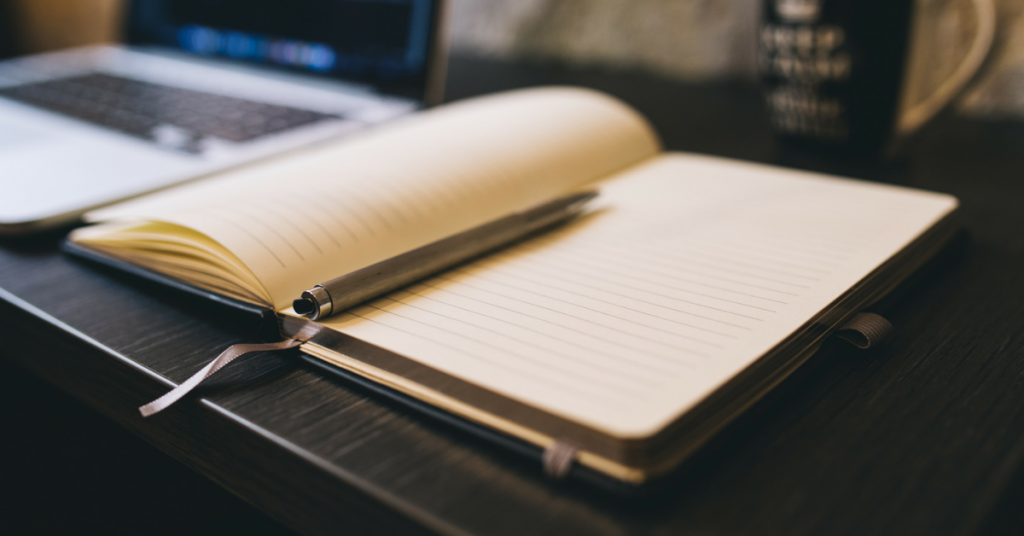 During a recent conversation about networking and cross-promotion, a colleague expressed doubt about her ability to promote my business because she had little traffic on her website and social media. She said creating content would be futile because nobody would see it. The implication was, "I need to build an audience before creating content." She had the equation totally backwards. Create content first, and the audience will come, over time. In this article we will go over several strategies that show you how to create content and help you build your audience online!
Introduction to Content Creation
Consider this analogy. You just moved into a house and want to host a party. Are you going to invite guests over to an unfurnished home? You need couches, chairs, tables, food, music, activities, etc. Is your website or social media page an unfurnished home? Do you provide anything to entice people to stick around? If not, don't expect many people at your party. Would you visit an online magazine without any articles? How do you feel about a website when the last entry on the Blog was 18 months ago? I get a mental image of tumbleweeds blowing through a ghost town.People are attracted to websites and social media pages that provide engaging, valuable, current, and relevant content. We live in a time where we can create and publish our own content whenever we want! We don't need the Yellow Pages or an advertising firm to share our message. If you want to promote yourself and build your brand, content marketing is paramount. There is no excuse for failing to create content. If you are passionate about your project, there are plenty of formats you can choose to broadcast your message, including:
Blogs
If you enjoy writing, this is a great vehicle to share stories about your product or service, and to share yourself. You can incorporate pictures, link to other sites, and share on social media.
Social Media
You can share your product or service on several outlets, both on your business and personal page. Share stories about the evolution and improvement of your product or service. Post pictures and show your product or service in action.
Shared Content
Share articles relevant to your project, but it is critical that you add your own commentary. Don't just Share,

Comment

and Share!
Videos
People want to know the real you, and this is a great vehicle to share yourself while sharing your product or service. People need to know if they like and trust you before they decide to buy from you. Live videos are starting to explode on social media, so get out of your comfort zone and try it.
Cross-Promotion
Find strategic partners and cross-promote each other. Write guest blog posts, share each other's content on social media, shoot a video together, or even create a page on your website where you promote and link to your partners.Regardless of your preferred medium, the following factors are critical to creating quality content: Value, Patience, Relevancy, Non-Monetization, and Storytelling.
Value
It's all about your audience, not about you! You need to give them real value. Don't waste people's time talking about how great you or your product/service are. Talk about how your product/service will improve the reader/viewer's life by filling a want or need. When I'm scanning a website, I'm looking for content that provides value to me. I'm subconsciously looking for content that makes me think, "I need to read/watch that." I am looking for content that is conducive to my growth or appeals to my needs and wants.Your titles and substantive content should demonstrate how the material will appeal to the reader/viewer's self-interest. When reviewing content, I take about 15-30 seconds to decide if I'm receiving any value. Time is too precious and attention spans are too short. I'm sure cat video metrics might suggest otherwise, but I venture that most people don't go online

looking

for cat videos. When I find myself sucked into trivial content online, it's almost always by accident, and I get out of there as soon as I recognize I'm wasting my time.Give your content

real

value. Don't lure people with the promise of content as a ruse to grab personal information or even worse, hit them with a pay wall. Don't do the bait and switch. Have you ever been tantalized by a link description, you click, and then presented with a landing page demanding your email address before revealing any content? When this happens, I know the content is just bait, and I will have to manually opt out from daily email blasts to escape the funnel. You might generate some leads that way, but you aren't giving value or building a positive brand. Provide value on the front end, no strings attached, you will draw more people in over time, and you will build a brand that people appreciate. This leads into my next point.
Patience
It takes time to build a brand, so manage your expectations. Even if content unexpectedly goes viral, your fame will be short lived if you don't have other content to entice people to stick around or return.You cannot have a mindset or expectation of immediate gratification. I once shared with a friend that I boosted a blog entry on FB, and he smugly responded, "What's your ROI on that?" I wasn't looking for immediate ROI! I boosted a blog post I thought would resonate. It led to hundreds of clicks, dozens of likes, and new followers on my business page. Certain people didn't know about my business before, but they knew about it after. That's the ROI I was looking for. Immediate business would have been great, but I am

patiently

building a brand here.When you are creating content for your business, whether it's a blog post, video, or social media post, don't expect an immediate ROI. If you're doing paid advertising, then you certainly want to track ROI, but this article is about content creation, not advertising. Content marketing is a long game.Don't get discouraged if your content receives little or no engagement at first. Keep plugging away, keep improving your craft, keep putting your message out there. The mere existence of substantive content on your website improves your SEO. Some people need to see you post multiple times before they click and check you out. Some people need to review your content several times before they engage or buy. Those people never would have engaged if you decided, after posting a couple videos, that you weren't getting enough ROI, and shut it down. There is no instant gratification or overnight success in business, and anything violating this rule is likely illegal or immoral.
Relevancy
Simply put, your content must be relevant to your business's mission. By all means, have some variance in your content. Change it up. Be original. Push the envelope, but ensure that all of your content is somehow relevant to your business.For example, if you own an auto body repair shop, don't post about politics! (Avoiding politics is good advice to any business.)  If you own a nail salon, don't post about gardening; if you're an SEO consultant, don't post about woodworking. You get the gist. I know someone in the printer repair business who shares random content on social media having no relation to his business, and every share includes a preamble pitch for his service. The shared content and the message have no synergy or place together. Would you prefer grapefruit with your steak, or mashed potatoes with your steak? The whole point of content marketing is to increase brand awareness. This purpose is frustrated when you post irrelevant content.
Monetization
The subtext of your content is for people to create a mental association with your brand. You want people to associate your product or service with their need, and quality content creates that connection. This is a legitimate

quid pro quo

. You provide valuable and engaging content, and consumers provide brand recognition and loyalty. Over time, that leads to revenue for your company. This kind of monetization is subtle, indirect and takes time, but is very powerful because the consumer ultimately initiates the sale. People are turned off by content that is overtly monetized. Unless one is shopping or sees an ad with cute animals, people do not actively seek advertising. Remember, people view your content because they are enticed by the proposition of receiving free value. People are guarded when they feel they are being sold,

especially

when they did not expect a sales pitch.I once attended a "seminar," where the ostensible purpose was to teach about marketing, but the speaker could not stop interrupting himself to pitch his coaching service. He would tease with some marketing nuggets, then pull away saying we could hear the best parts if we signed up for his program. "Seminar" was written in quotation marks because I felt I was attending a live infomercial against my will. I got fed up and walked out. I feel the same way when I'm viewing disingenuous content online. Don't publish thinly-veiled advertorials. The value of your content is tainted when it is overtly monetized.Don't get me wrong here. There is nothing wrong with selling. If you want to overtly sell your product or service, then go for it! Just don't be deceptive.
Story Telling
Facts tell, stories sell. Couch your messages in terms of stories, and people will engage with your content on a deeper level. People remember stories that touch them emotionally, and they remember the source of the story – your business. People are attracted to stories, it's just human nature. Most people lack the attention span to delve into dense factual material, and you'll lose most of your audience

Do not wait for an audience to build before you start creating content for your business. Start creating and publishing content now, and you will grow a following over time. If you seamlessly weave facts about your product or service into a story, while giving value and avoiding overt monetization, you can create powerful content and a powerful brand.
Tips For Starting A Profitable Business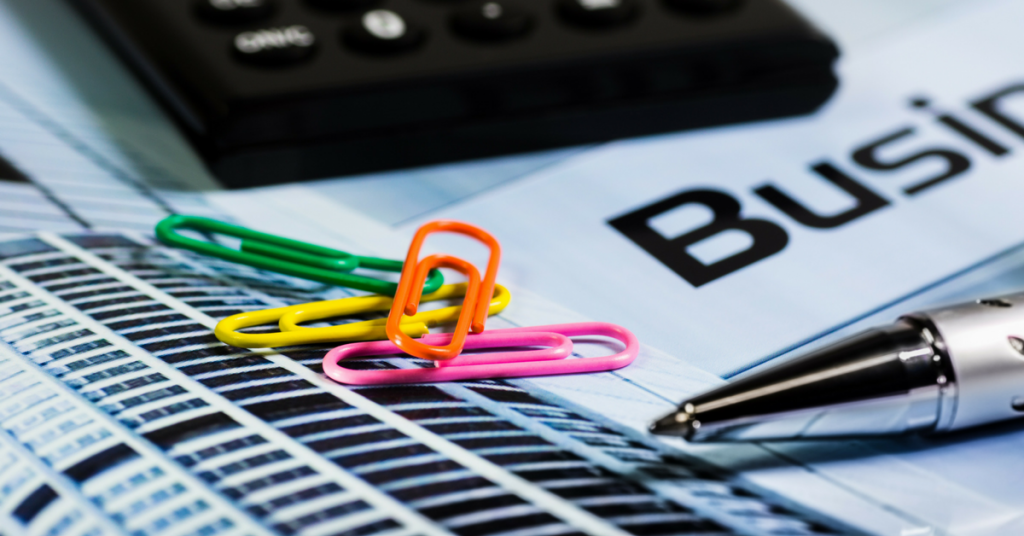 How many entrepreneurs do you know start a company with the intention of failing? We hope that this number is zero, but failure can be the result of a business even if it is unintentional. Serial entrepreneurs know many different ways to fail. This is because success in not guaranteed no matter what business you get into. They also share their tips to avoid failure to help you start a profitable business.
Surround Yourself With The Right People
The phrase "It takes a village to raise a child" also applies to a profitable business. Without talented individuals working for you, it will be very hard to survive. Surround yourself with amazing friends and successful business owners so that you can have access to different skills and knowledge that can help you grow a profitable business and make it thrive.
Build a Strong Foundation
Before starting your business, ask yourself why you're starting it in the first place. How is your product or service going to help your target audience's lives better? How does this idea align with your core values? Do you have a solid profitable business plan to make this dream a reality? The answers to these questions will help your business have a strong foundation.
Perfect Your Pitch
You should be able to describe your company in 3-5 words.  Think of AirBnB: a place to stay. Describing your business concisely will make it easy to understand. If it is easy to understand, it is also easier to sell. When working on your pitch, stay away from mistakes like using industry jargon that is hard to understand for the layman, asking the wrong questions to those who listened to you, not making the pith relevant to the listener or only talking about yourself.
Know Your Competitors
Keep your enemies close and your competitors closer. They are not the enemy but not knowing what they're doing could be harmful to your company. Don't hesitate to use tools to analyze your competition. Tools like SEMrush, SimilarWeb or even Google Alert can help tell you what your competitor is up to and increase your chances of survival.
Build a "Must Have Product"
Sites like Hacker News have a ton of really cool startups ideas. However, if you really want to increase your chances of survival and success, build a must-have-product instead of a nice-to-have product. The difference between the two is easy to spot. The former is a product that is hard to live without while the latter is more disposable.
Build A Company That You Can Scale Independently of Your Staff
It's better to grow a company that can be scaled using technology and automation. Take Groupon for example that did the opposite. They have a massive staff because they need it to keep new deals flowing everyday and to service their customers. Their company is not scalable because their growth is dependent on the number of staff their hire. This is why their balance sheet is awful.
Find Ways To Keep Costs Low
You can think of cash as your company's lifeblood and high cost is equivalent to a hemorrhage. Remember that all the cash in the world is not worth anything unless it's a positive cash flow. Find ways to keep your costs low like going directly to the supplier or negotiating for better prices. Find better ways to finance transactions and ways to work out deals.
Focus on Sales and Marketing
Nothing happens in business unless a sale is made. From the start, find ways to get leads and ways to convert those leads into sales and make sure you are getting repeat sales from your customers. To do this you need an effective sales and marketing funnel that you can work, test and measure.
Always Find Ways To Increase Profits
Don't rest on your laurels yet. Don't just be happy with getting customers and making them buy from you. Always find ways to get them to buy more.
Embrace Creativity
Brands like Apple and Ikea stand the test of time because they have followers who are loyal to them. They also differentiated their companies from their competitors by embracing innovation and creativity. Reach out to your employees and don't be afraid to use their ideas. Launching new products and developing a clever marketing campaign is a good way of retaining that competitive edge your company needs.
Test and Measure
Are your marketing campaigns increasing sales? Is your social media presence helping drive traffic to your website? Testing and measuring everything gives you perspective especially if you want to find ways to increase traffic and keep costs down. Use tools like Google Analytics and Unbounce to help you test and measure marketing campaigns.
Empower Your Staff
No matter how big or small you are, empowering your staff by letting their voices be heard can help boost your profitability. When they feel that they are contributing or when you give them freedom to work, you are making them feel wanted which can greatly affect their productivity and self confidence.
6 Books That Will Change Your Life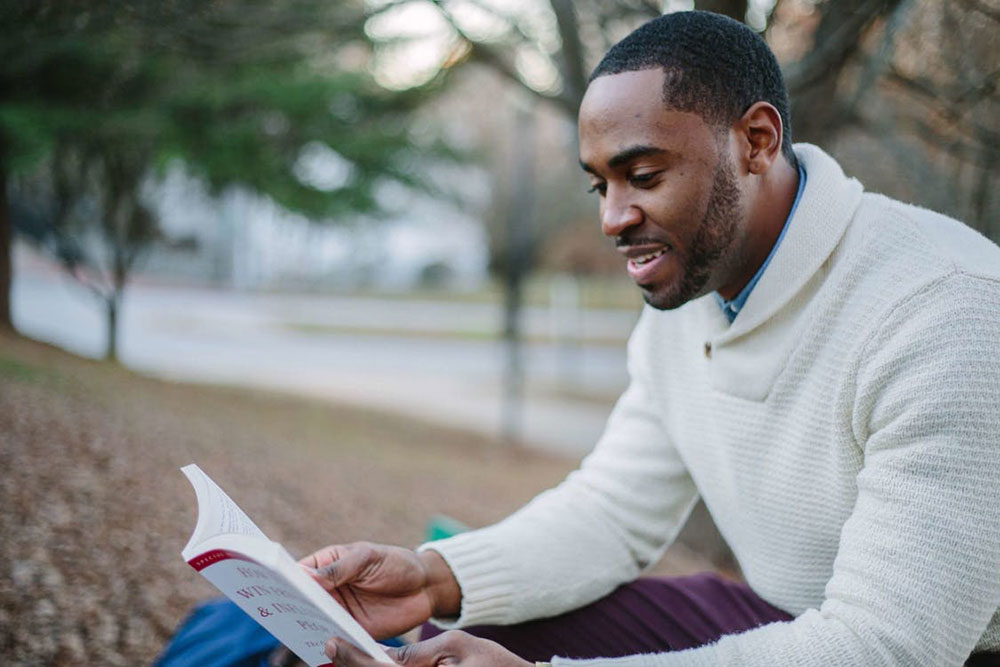 Whether you're going through a transition in life, starting a new career, ending a career, or simply looking for ways to improve yourself, there's likely a book for that. But today there are thousands upon thousands of self-help books from qualified authors to choose from, which ones do you pick? We've curated a list of some of the best self-help books for you to check out.
Think And Grow Rich
This comes as no surprise to anyone. Think And Grow Rich is one of the best self-help book ever written. To date, it's helped hundreds of millions of people discover themselves. The book is a practical guide that outlines some fundamental laws that govern success and has been released internationally in just about every language.
Buy it here
How To Win Friends And Influence People
Dale Carnegie's work was released in 1936, but it still remains a popular choice nowadays. The advice and practical tips suggested applies today as much as it did when it was originally published. To date, it's sold more than 15 million copies and can be found on the shelves of many executives.
Buy it here
The 7 Habits Of Highly Successful People
Originally published in 1989, Steven R. Covey's work became an instant bestseller and today still can be found in every Barnes & Noble. It's been reprinted and sold over 25 million copies in over 40 languages. The book provides valuable knowledge on how to be a more effective you whether at work or in your personal life.
Buy it here
The Road Less Traveled
Over 7 million copies sold in it's most recent print, translated in over 23 different languages, and being on the New York's Best Seller's list for over 10 years, this is a rare gem you don't want to miss out on. Dr. Peck's teaches his reader how to live a full and complete life, how to differentiate dependency from love, and how to find your true self.
Buy it here
The 5 Love Languages
Who knew there were 5 different languages of love? Dr. Gary Chapman did and his work has helped millions of people all over the world to renew their intimacy, learn how to love, and most importantly - learn how to receive love better. Beyond simply helping with personal relationships, learning the 5 love languages will also give readers better insights into dealing with people both at work and at home.
Buy it here
The Art Of Happiness
Who's more qualified to write a book about happiness than the Dalai Lama? Despite the great loss his country and he personally have suffered, the Dalai Lama remains positive and enthusiastic whenever you see him. Those who have been fortunate enough to be in his presence reported feeling lighter and even happier within just a few short moments. Coauthoring with Dr. Howard C. Cutler, The Art Of Happiness is a book that will arm you with the knowledge and tools to overcome everyday challenges and discover a better version of you - one that is happier and more fulfilled.
Buy it here
7 Truths Of Entrepreneurship No One Tells You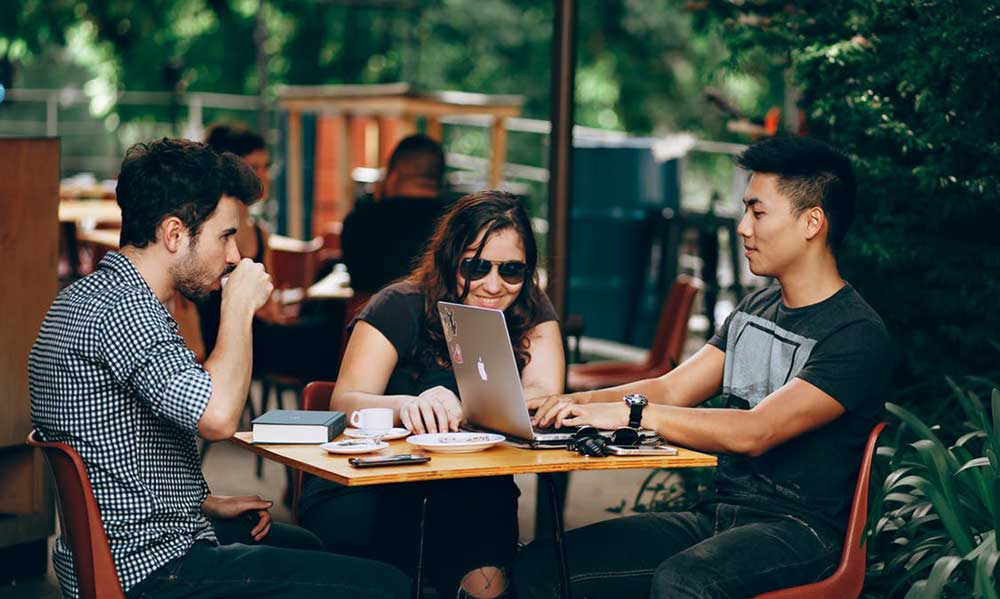 Being an entrepreneur is a high-risk and high-reward journey that only few can withstand. Nowdays, becoming an entrepreneur seems like a worthwhile pursuit. Afterall, you get to be your own boss. You make lots of money, right? And best of all, you get to wear the much sought after badge of honor - that
you're a part of the 1%
. Much of that is fiction and the reality of entrepreneurship is hardly anything like what the media and entertainment industry portrays. Everyone knows entrepreneurship is difficult, but very few know just how difficult and what the journey is actually like. Here are the 7 Truths about entrepreneurship that very few people will tell you.
1) No One Cares That You're An Entrepreneur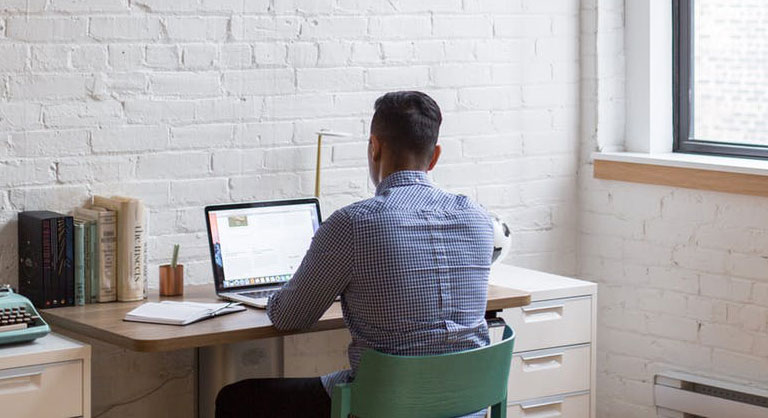 One of the perk of being a self proclaimed "entrepreneur" is that you're among the special few. Nothing could be further from the truth. Once you become a recognized "entrepreneur", you'll realize just how many of you there are. And no one really cares about one another. No one thinks about you, cares about you, or believe your idea is special. At least not yet. As hard to swallow as it is, people don't care that you're an entrepreneur as much as you think.
2) You Never Escaped The 9-5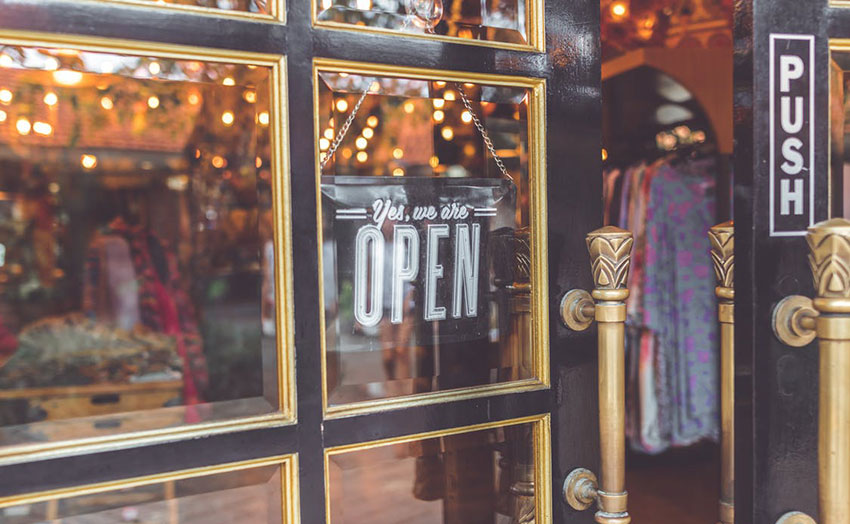 Another common reasons people become entrepreneurs is to
escape the traditional nine to five work week
. I hate to disappoint you, but that's literally the complete opposite of what will happen. Not only are you not going to escape it, you end up having to work the ten-to-two in addition to the nine-to-five. You'll miss the days where you get to relax and stop thinking about work after 5PM. And you'll certainly miss only having to work 40 hours a week.
3) Someone Already Did It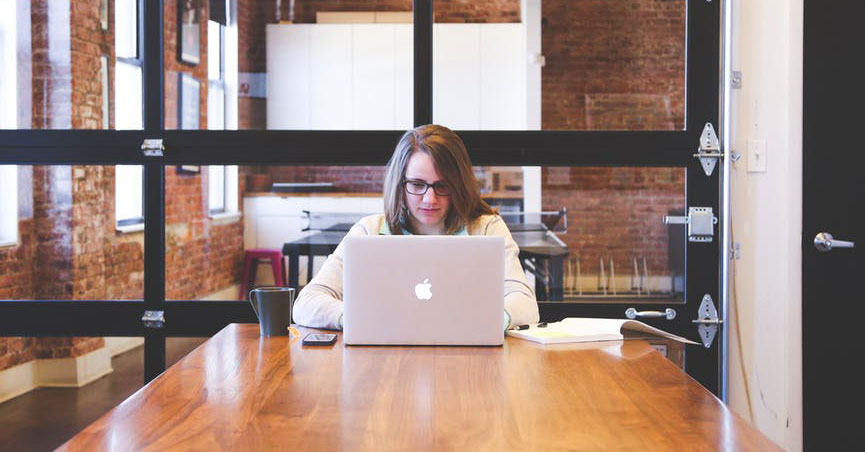 You became an entrepreneur because you thought you were doing something unique and cool. And you also thought that you were the only one in the known entire universe that's ever thought of that idea. Oh boy, you couldn't be more wrong. Little did you know, you've been typing in all the wrong keywords on Google to find your competitors. The moment you begin to seriously
research your competitors
, you start to find them. And you'll also realize that in many cases, your competitors are older than you, more experienced, and have more funding. Prepare to be demoralized.
4) No One Wants To Give You Money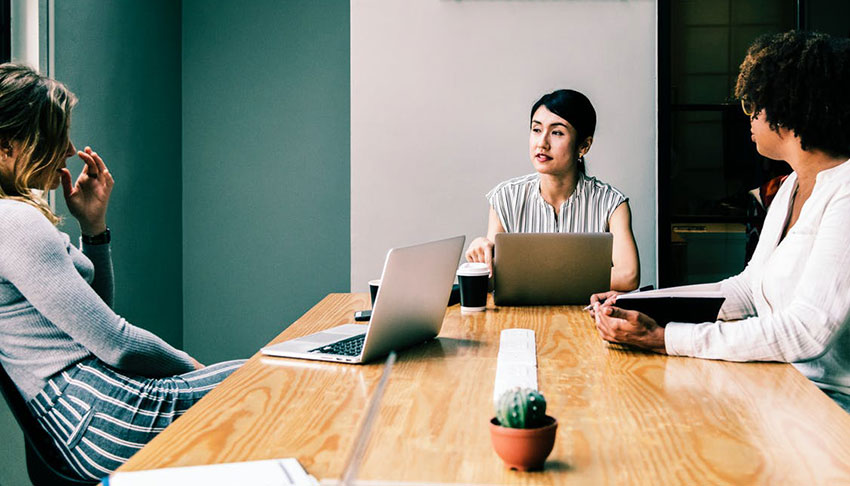 To make matter worse, no one wants to
invest in your idea
at this stage. If you're just starting out, you likely have very little to show for. And savvy investors want to put their money where they will have the highest chance of getting a return of investment, and you're just not it, not yet at least. But along the way, you'll realize just how difficult fundraising can be. For most entrepreneurs, it takes anywhere between 6 months to a year to secure their first round of funding. For some, it will take even longer. So if you're in need of capital, be prepare to play the long game.
5) You Stopped Loving It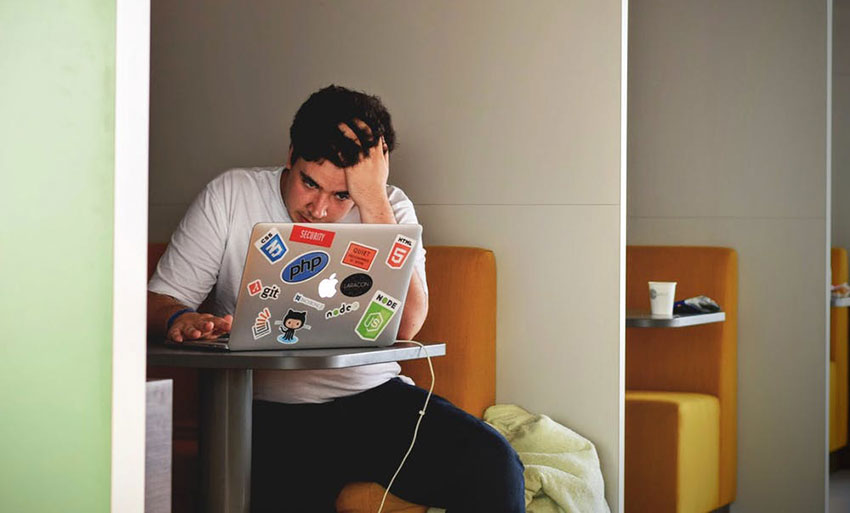 And the tragic truth will seek you out one day. One day, you'll sit at a coffee shop waiting for your next meeting to show up. You've hardly slept the night before. You can't even sort out all the tasks you haven't done this week. As you're sitting there, you can feel both your energy, hope, and aspiration dwindling. That's when you realized you no longer love what you do. You started this journey because you believed that it was something you loved and that you could spend the rest of your life doing. After all, that's what everyone's been telling you, that you need to pursue your passion. And here you are, out of money, out of luck, and out of fuel.Every entrepreneur will eventually come to the point where passion no longer fuels the journey. This is the most critical point in your entrepreneurial pursuit. Because this is where most people get up and walk away. The ones who succeed recognize they need to seek out something more than just a passion, they need a real purpose.
6) Everything Works Out As Long As You Stay In The Game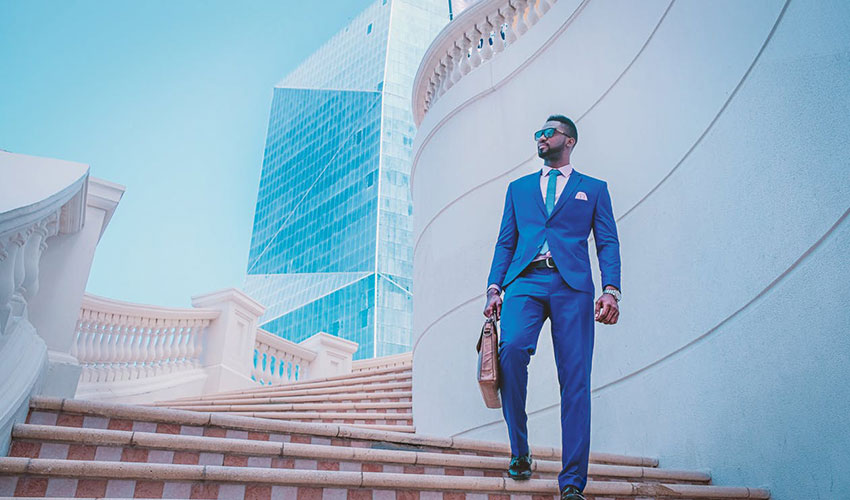 And for those with unbreakable will and perseverance, you'll be rewarded in the end. You'll soon realize that as long as you stay in the game long enough, you can succeed. Sure, there's likely to be a lot of pivoting and changing your business plan. But that's all a part of growing and evolving your company. One day you will get the funding you want. One day, your product will finally find a place in the market. And one day, you'll be living the life you once dreamed of.
7) It's All Worth It In the End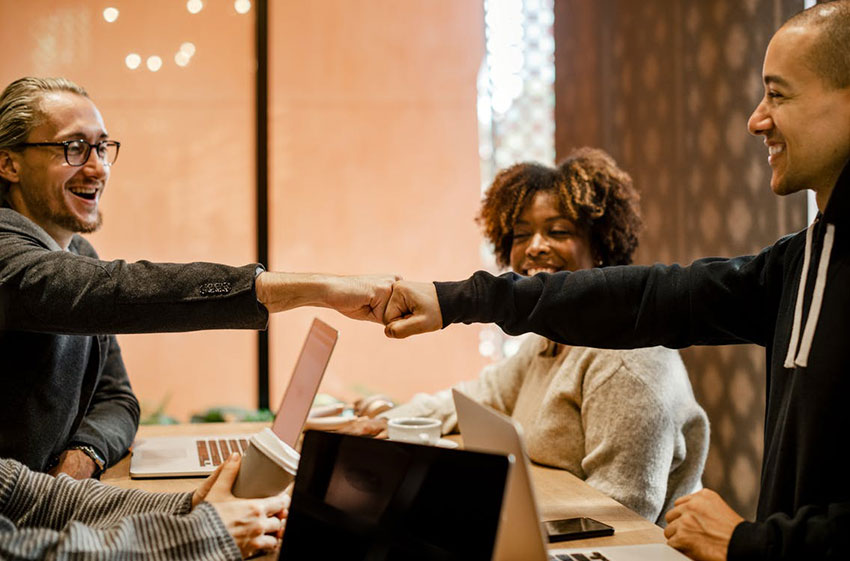 This is what every
successful entrepreneur
will tell you. And that it's all worth it in the end. You'll realize it's called a journey for a reason. It's a long, tough, and challenging journey that's meant to break even the bravest adventurers. You'll look back and miss all the fun and excitement of figuring things out. And you'll laugh at all the silly failures you didn't see until much later. If you stick with it until the very end, you'll find out that it was worth every ounce of sweat and tears.