Using Live Video To Double Your Business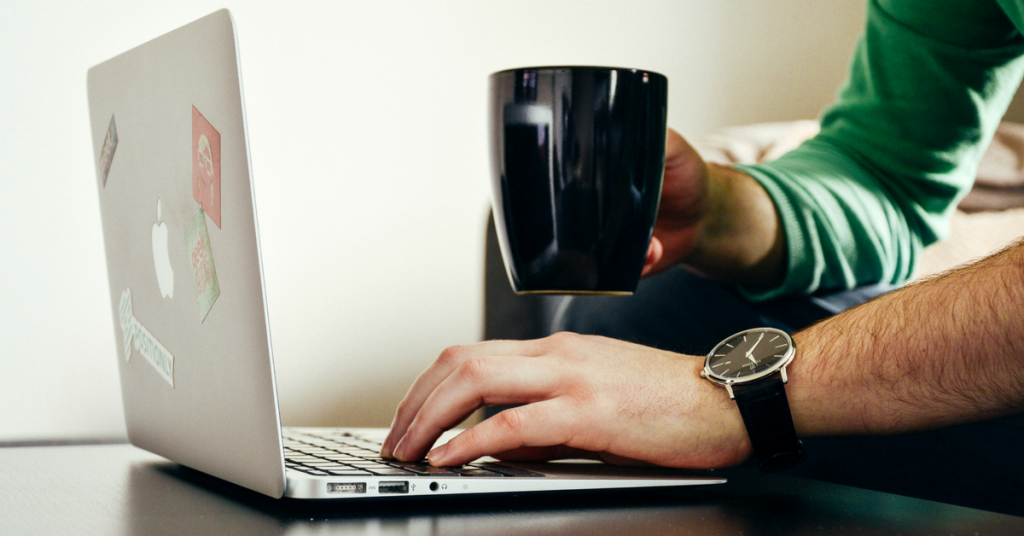 Instagram Live Video, Facebook Live Video, and Periscope – more than likely you would have heard of these social media platforms, but did you know they are the latest technological breakthroughs for users to incorporate into their business? These platforms allow you to connect powerfully and easily with your audience, which means as an entrepreneur, you are able to personalize your brand and business amongst targeted viewers.
Engaging with your audience is key to running a successful company. Gone are the days where you can just create a website, cross your fingers, and hope that people will find it and contact you for your products or services. We live in a new era, where billions of people are constantly connected to their smart phone. According to Facebook, there are 1.18 billion active users that visit their social network on a daily basis! So with the Live Video option, you are now able to literally interact in real time with your audience. Think what that can do for your business.
The first thing you may be asking yourself right now is, how can I reach more people without a large following? Well, the easiest and quickest way to build a responsive following is to become Keyword specific. This means that you are targeting people specifically interested in your niche and what you have to offer. It is better to have 100 followers that are engaged and interested in buying your product or service than 1,000 followers that take little to no action on your offers. One of the fundamental keys to your business growth is to create an organic following.
How to build a following organically
Content is king
The more value and content you post regularly on social media — the more followers you are going to gain. People want to learn, be entertained, and see valuable posts from you.
Assuming you're doing this and you have a responsive following, now you are able to incorporate Live Video! Before you "go live" you must have a game plan on exactly what you will be talking about. Go in prepared or you'll lose interest and engagement.
Keep in mind the attention span of the average person is extremely short, so you have one chance and one chance only.  Make it count! Lucky for you, you don't have to be on Live Video for too long to get your message across. A handy acronym to use is: K.I.S.S: Keep it short and simple! Your audience will love you for that, trust me!
Build a bond
Like anything worthwhile in life, the power of our bonds with others is what binds us together.  Strip all the technology away and we are simply human beings creating connection and bonds, which create trust and trust creates fans and buyers. With your current audience, you must build a bond, in other words, a relationship with them. You can do this with live video. Have a conversation with your audience, while keeping them entertained. Ask questions, acknowledge your viewers, and deliver value that they can take away once you're done.
Now that you've created a relationship with your audience ask them to spread the word by liking to share and comment. The more likes and shares you get, the further your reach gets. Now the way Facebook's algorithm works is, with the more activity that is happening on your post or feed, they will make sure everyone can watch it and have the opportunity to engage. Whenever a user logs onto Facebook, they will see you first on their feed!
Create a contest
People love winning. Creating a giveaway or a contest that gives your users the chance to gain something by participating will spread your name and page around Facebook like wildfire. It's scary how fast news will spread when done correctly. A word of caution: Make sure you set clear and concise rules to your contest to avoid unnecessary drama or miscommunication.
On your post, make sure to include a form. Here, you will gather the user's information: name and email address. These two requirements are essential for you. You have not only gained new leads for your business, but your new leads have also done free advertising work for you and your business. By liking, sharing, and commenting on your post, they have now expanded your message to their following, giving them the opportunity to participate in the contest and spread the word even farther. There are a ton of ways you can grow your audience exponentially with a few cleverly executed strategies.
Live Video Doubling Your Business
Providing value and entertaining info on your product or service without sounding like a door salesman will take you a long way. At the end of each video, provide a call to action for your audience to participate in. An example of this could be, "Click the link in my bio to learn more." Keep in mind that you do not have to provide a call to action in every video. Spamming your viewers will only backfire.
Another approach you can have is leaving a cliffhanger at the end of each video where your viewers will want to see your next Live Event. It leaves you with suspense, which ultimately makes you come back for more. That's the effect you need to have on your audience.
Your call to action could be clicking a link that you've posted on your page, tagging a friend on your most recent post, and/or leaving a comment with their email on your post. The link that the user will be clicking should direct them to a landing page where you will be able to provide the user with value and an offer. That ties back into a sales funnel, where you can convert leads into buyers.
At the end of the day, Live Video allows you to connect with your audience on a personal level. This form of communication will be help you convey your message more clearly as they watch you live. You will have a better connection with your viewers as you build a connection through emotions. Live video allows your audience to learn more about you, your business and what you're selling. Make it exciting, provide value,  develop creative call to actions for your audience and watch your business grow.
Getting Recognition Builds Productivity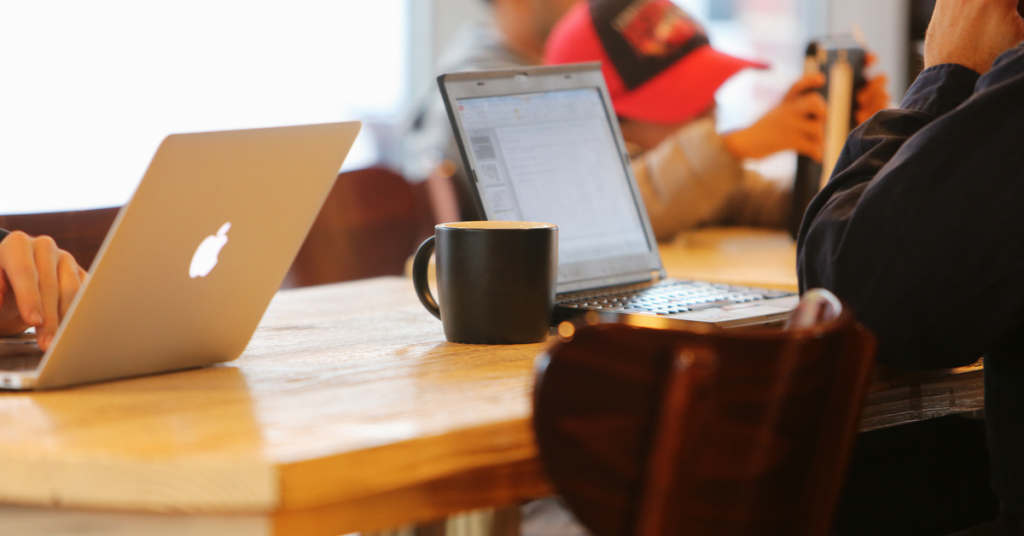 Getting recognition is one of the top motivators and drivers among employees in the workplace. According to studies, 78% of employees work harder if they are better recognized. More recognition for a job well done translates to better productivity and happy employees. This sounds very simple, but is actually a bit more complicated to implement. This is because employees today don't want just compensation as a form of getting recognition. They also want a close-knit office culture, volunteer opportunities, praises, rewards and genuine recognition for their efforts. Here's how to do it:
Reward the Right Things
Rewarding employees for every achievement is counterproductive. Instead of singing their praises for everything they do well, reward the right things such as:
Actions that align with the company's strategies and goals. Recognize behavior that aligns with the company's overall mission. If you don't have a mission statement, now is the time to define it.

Big wins and small wins should also be celebrated. Big projects usually have higher risks and setbacks. To keep your team from being frustrated, celebrate the small ones as well.

Being a team player is essential to the survival of your organization. As such this behavior is important because employees who work well together do not let their egos into the organization. Employees like this know how to put the team in front of their own personal interests.
Understand Why It Matters
According to a study by BambooHR, 82% of employees feel that they do not get recognition for their work and are considering leaving the company. Recognition seems like a small thing and not understanding why it is needed could hurt an organization's profitability. Think about it, a few simple words of encouragement or gratitude can save your company thousands of dollars in recruitment and training new talent. Recognition helps revenue. When an employee gets the recognition they deserve they are happy and happy employees are more productive. Companies who recognize their employees have 2.5 times more revenue compared to companies that do not reward their employees. This means that high engagement translates to a third higher profitability.
Culture of Recognition
Create a culture of recognition within your organization. For example, you can ring a bell and call everybody's attention whenever somebody does a good job. This way everybody knows whenever the bell is rung that something amazing has happened. This action also recognizes the achievement of an employee. Soon your office will associate bell rings for getting recognition and will aspire to have the bell rung in their honor.
Tailor Fit Your Recognition
Teams within organizations can have their own culture. For example, this team loves bowling or comic books. Aside from the usual phrases and accolades typically bestowed on them, go a bit further by tailoring recognition for their internal culture like going on a celebratory bowling game after a job well done or treating them to a couple of comic books. These small actions do not only show recognition but it shows that you respect the individuality of your members as a team.
Link Recognition with Performance
The key is to promote good behavior through recognition. In the long run, the goal is to achieve better attitude and improved performance. Therefore managers should know how to tie recognition, company objectives and individual performance. Connecting behavior with specific behavior helps to drive better performance. For example, your goal as a company is to implement zero accidents in the workplace. Be sure to reward employees for avoiding accidents or coming up with a new system to improve safety. To truly drive behavior and reinforce performance, recognition from superiors should be more than just a few nice words. Superiors, management, team leaders and even the CEO should connect saying thank you (gratitude) with behavior (the purpose). Influencing behavior can boost performance and productivity while boosting morale.
How To Connect With Employees As A CEO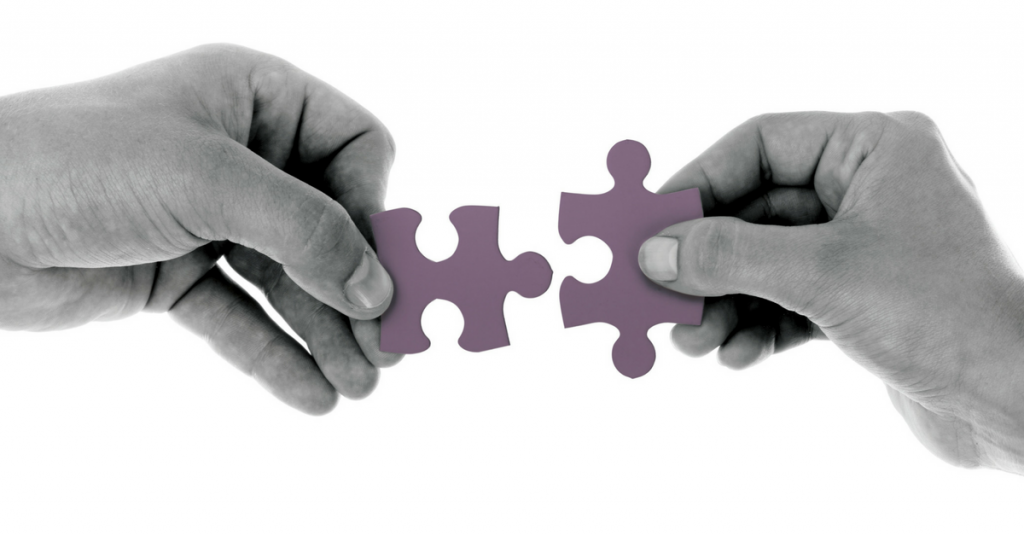 Thirty years ago, a CEO's focus was on customers and profit. Nowadays we know that CEOs have a bigger impact. A good CEO knows that a company is more than just their customers and profits. A good connection with employees is also important to keep productivity and motivation up. CEOs need to connect with employees on a regular basis not only to inspire but also to know what is going on at the company's most basic level. Here are ways a CEO can connect with his employees.
Social Media
Many CEOs use social media to reach out to their clients and customers in an effort to humanize their company. Why not use the same social media to connect with employees too? Sending a congratulatory tweet to a team or following an employee on Facebook can be very flattering to employees.
To some of them, the boss is on the top floor only accessible to a select few VIPs. Being called to the CEOs office is very rare except maybe if they did something wrong. Social media brings everybody closer together because they are used by all kinds of people. Connect with employees on social media to make yourself more reachable, friendly and more human.
Take Mark Zuckerberg for example. Facebook's CEO is very accessible to all people on his social media. He shares pictures of his kids and daily activities of their family life. This makes Mr. Zuckerberg seem more relatable, not only to employees but to many people as well.
Family Day
Family day is not only a great way for families to get together on company time (and expense), it is also a good time for the boss to connect with employees. Being called by your boss by your first name can be very gratifying for employees because the CEO remembers you. This simple act of remembering first names can be very inspiring and motivating to employees.
Employees also like to see their boss in casual clothing. To them it makes them look friendly and approachable. You can be surprised how many more employees approach their CEOs when they are seen wearing casual clothing. The friendly setting of family day is also a good way for CEOs and their employees to bond and get to know each other outside the workplace.
One-on-One
Having a one-on-one with the CEO can be very intimidating. What does he want with you anyway?
This is not necessarily true. A good way to get to know employees and make them feel important is to schedule a short one on one. It does not necessarily have to be about work. It can be about getting to know each other or catching up. This has to do with people wanting to feel that they are important. A CEO's day is full of meeting with important people and spending time with ordinary employees will make them feel special. It is an easy motivational tool that does not cost anything but time
Open Door Policy
An open door policy makes CEOs more accessible to ordinary employees. They understand that a CEO's time is important but an open door policy also makes them feel welcome. This is one of the reasons why many CEOs prefer to have meetings in a conference room rather than their private offices. This is to ensure that ordinary employees can walk in and talk to them if needed.
The door does not have to be literally open. Just make sure they understand that they can drop in anytime or arrange for an appointment to talk with you.
Share Meetings With Employees
Employees like to know what's going on in the company. It makes them feel involved and valuable. One of the best ways to make them feel that their contribution is important is to record your meetings and share it with them. Sharing is a good idea because it's a communication vehicle, it shows employees how decisions are made and it encourages precise thinking, communication that reduces politicking.
Leadership style differs from one CEO to the next. CEOs wear different hats all the time. The key is to remember that employees are the lifeblood of a company and finding ways to keep them motivated is one of the duties of a good CEO.
Useless Phrases You Need to Stop Using in Your Emails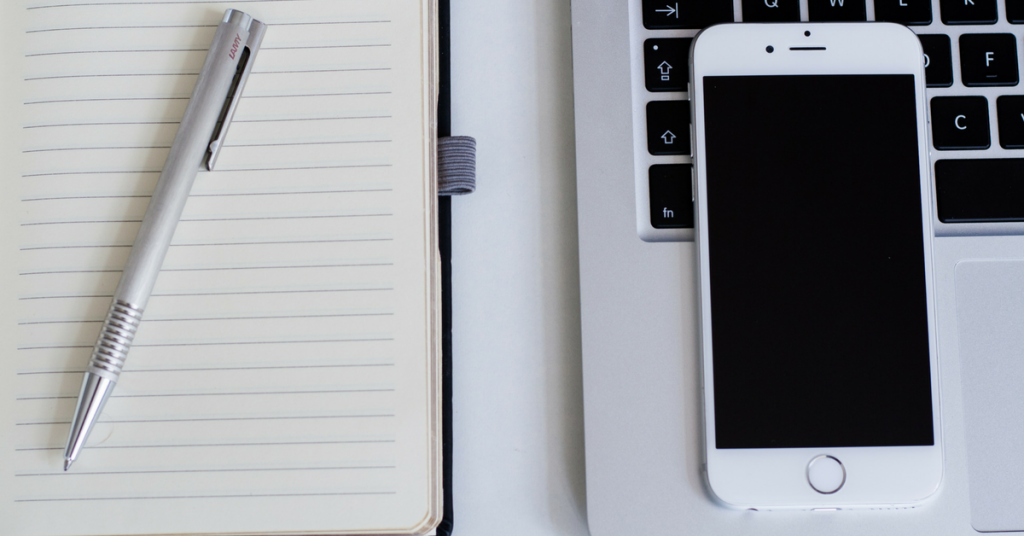 According to the Pew Research Center, 61% of Americans think that email is important to doing their jobs. Despite this fact, many of us are not good at it. Mastering the art of getting to the point is crucial especially if you consider that 66% of emails were opened on a smartphone or tablet. With this in mind, keep these useless phrases off your emails.
Please be advised
Many people use this because it sounds professional but it is also unnecessary. Be concise. The recipient already knows it's important.
Please do not hesitate to contact me
This is one of many useless phrases that communicates the obvious. Email is a form of communication and it is expected that you will reply if it is important.
I Think
Senders usually include an 'I think" to soften a blow. However, this phrase tells the recipient that you're not sure of yourself. Whenever you're communicating in emails or real life, you need to be confident. You also risk that the recipient disregarding your opinion of you use this phrase.
Enclosed/Attached please find
Nothing can actually be enclosed or attached in an email. This phrase is used when the sender wants to avoid using "I". It seems minor, but it's better to use "I attached…" to make your email more direct.
I hope you are well
This phrase is usually used on 3 occasions: when you want to hit the recipient with something unpleasant and when you want to feign closeness.  If you are genuinely concerned about the person, ask them directly and avoid using this filler line.
To Whom It May Concern
There are only a few situations when this phrase is appropriate. If you know the recipient, address them directly. If you don't, avoid using this unnecessarily formal phrase. The phrase also makes you sound unconfident.
Sincerely Yours
In the days of snail mail, this phrase was the norm. However, in the digital age, it seems stiff and very formal. Instead of using this phrase, use "Cheers" or "Thank you" or just sign you name.
Sorry to bother you
Opening an email with an apology undermines our credibility. Instead of apologizing, get straight to the point. Tell them why you're contacting them instead of hiding behind apologies.
To be honest with you
This is tricky. It is commonly used when you want to soften a blow or when you want to be candid about something. However, it also tells the recipient that you might not be honest before.
You should
"You should" implies that you make their decisions for them. Avoid using this phrase unless they're asking you for advice.
No problem
When people use "no problem", there is actually a problem and you're softening them up. Instead of useless phrases like "no problem", use "you're welcome" or "sure thing" to avoid miscommunication.
I'll try
We all live in a world ruled by calendars and deadlines and "I'll try" sounds wishy washy. This phrase does not instill confidence in your abilities. It can also make you seem disengaged or not fully committed to your project.
As I mentioned before
It seems like your explaining the same thing over and over again. Instead of making it seem like your repeating yourself, try to be considerate. Get to the point even if it seems like you're repeating yourself.
Let me know if there's anything else I can do for you
This phrase is totally unnecessary because it opens a whole can of things totally unrelated to your purpose. Instead of beating around the bush, let the recipient know what it is you can do for them.
I completely understand how you feel
Before you type this phrase to your email, stop and think if you've been in their shoes before. These types of useless phrases can sound thoughtful and well-intentioned but it can also come off as condescending and distanced. Emails are the currency in the business world. While proper courtesy is important, rambling and improper phrases can hurt your credibility. Eliminating these phrases from your email ensures that your email is well-received.