How to Conquer Distractions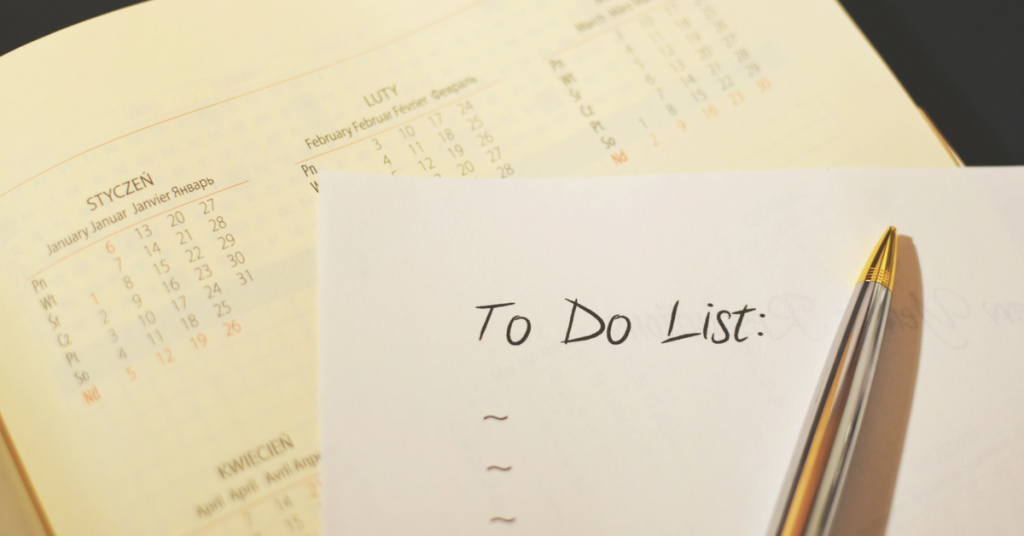 Distractions can keep a person from being productive, be it at work, school, or at home. Unfortunately, there are simply too many distractions, and concentration can be a problem. Luckily, there are "hacks" you can follow to keep you from getting behind on your work and stay focused. Here are some tips to consider to keep your mind at work.
Social Media
Apps like Freedom help you focus on the task ahead by keeping you off social media. Install it on your computer, smartphone, or tablet, and it will block distracting sites like Twitter and Facebook, so you can limit the time spent on social media while you're working.
Environment
The environment we work in has a big impact on your concentration. Many people find that working in a quiet space help improve concentration and keep distractions away. For example, when doing research or school work, head down to the library instead of staying at home. Your home has many of distractions like the bed, computer, or refrigerator. Libraries are meant for studying, so your brain will be conditioned to do so.
Make A List
Make a list of things you want to accomplish during the day to keep you from going astray. If you want to tackle a big task, break it down to smaller jobs to make it more manageable. Reward yourself with some candy or a break every time you check off an assignment from your list to keep you motivated. Breaking down big jobs will keep you moving forward, and before you know it, work is done.
Clean Up
If you choose to work on your desk, make sure that it is free from clutter which can be very distracting. Some people don't mind working in a messy desk, but crumpled sheets of paper, pieces of office supplies, or unfiled folders can become annoying over time. Somewhere along the road, you might find yourself ignoring work and filing or sorting office supplies. Avoid this trap by organizing and cleaning your desk first before working on it.
White Noise
Some people find it easier to work with white noise in the background. Turn on your stereo and have music playing in the background to keep the silence from being too deafening. Try something soothing like classical music or background noises like waves crashing on the surf. Stay away from anything noisy, because they might be too stimulating and keep you from concentrating on your work.
Supplies Within Reach
Keep food, water, and other supplies within reach so that you won't need to get up unless it's important or a bathroom break. Sometimes, the world outside the cubicle or home office can be distracting, and you might have a hard time getting back to concentrating if you leave your desk. People who work at home find that if they have everything they need in their home office, they forget that they are actually at home and get more work done.  
Experts say that actions need constant repetition so it becomes a habit. By repeating the above suggestions, we hope that over time you will learn to manage distractions and be more productive.
How To Spot Financial Influencer Red Flags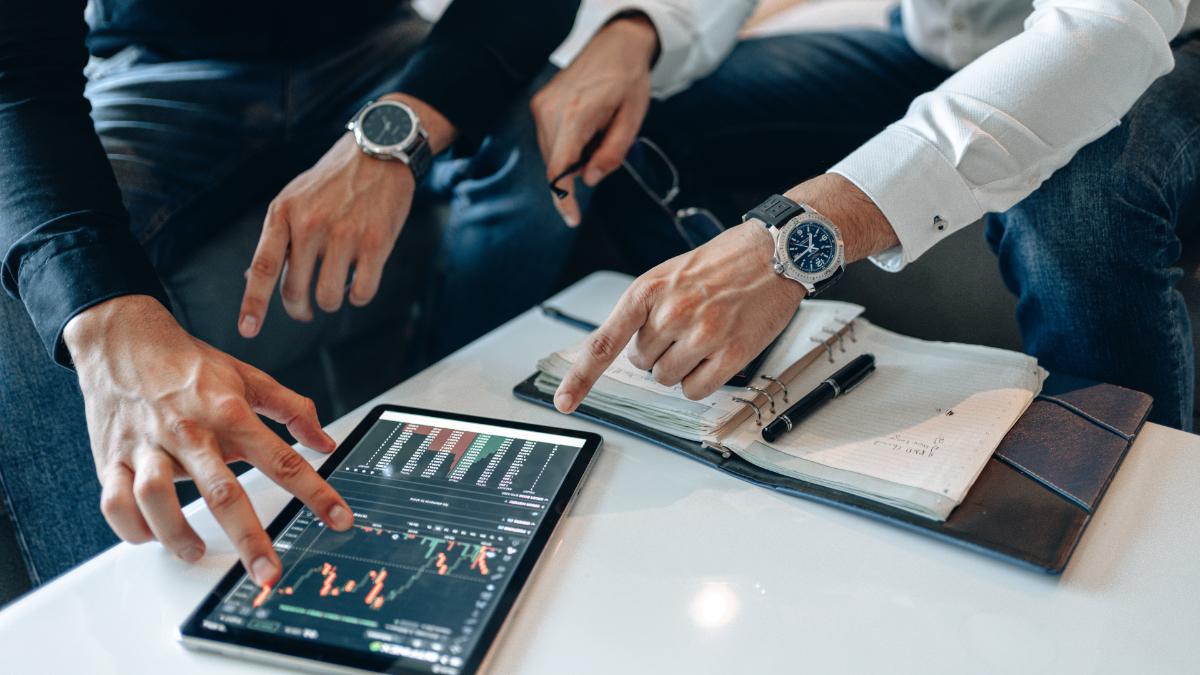 Nowadays, it's pretty easy to gather all types of information from the internet. One click and you can learn about almost anything online. That includes personal finance. And if people want to learn about personal finance, they look up to personal finance influencers.
Since personal finance is a serious and important issue, finding legitimate personal finance influencers is crucial so you don't fall prey to fake ones. So it's best to look out for financial influencer red flags. 
In this article, we'll dig deeper into what financial influencers do and the red flags to keep an eye on.
What do financial influencers do?
Financial influencers provide strategies and tips about how to handle money, investing, and other monetary-related topics. A financial influencer doesn't have to undertake official courses to become one. More often than not, they share tips and strategies based on the experiences they gain throughout the years of investing, trading, or dealing with finances.
A financial influencer may even share their personal experience in terms of growing their financial assets. As long as you have a proven track record of how you grew your finances, you can be classified as a financial influencer.
Financial influencers earn money in various ways. But to become an influencer, you have to earn considerable followership to attain trustworthiness. Moreover, credibility is also an essential aspect of being a financial influencer. So one has to accumulate social proof such as testimonials from the people they've helped, ratings from authoritative sites, and reviews from followers.
These influencers create a website where they can typically distribute content on anything finance. In most cases, influencers earn money from ads on their sites, sponsors, or affiliate marketing. Furthermore, financial influencers also offer their services by conducting one-on-one consultation sessions with clients for a fee.
Do financial influencers give tips for free?
Yes. Financial influencers start out by giving tips and strategies to grow your money for free. This way, they can gain followers, listeners, or subscribers. They distribute finance-related content such as blogs, podcasts, videos, ebooks, guides, whitepapers, PDF files, or even hold webinars.
The most common platforms to distribute financial-related content are:
Facebook
Instagram
YouTube
Reddit
TikTok
Twitter
LinkedIn
You may also find financial influencers in their element in various groups and forum websites such as Quora. And you can gain many tips and strategies from other people who pitch into the conversation.
5 Financial Influencer Red Flags to Watch Out For
As mentioned, it's essential to find legitimate financial influencers to learn valuable insight about money. So here are the top financial influencer red flags to watch out for.
1. Unproportioned number of followers and engagement
Buying Instagram followers is a huge thing on the platform nowadays. So before following a financial influencer, check out if there is an imbalance between the number of followers and quantitative amount of engagement. If the influencer has a million followers with only 1,000 or fewer likes on every post, that's a red flag.
2. No social proof
You should always consider credibility when selecting which financial influencers to follow. If you can't find social proof on any of their platforms, then it means the influencer hasn't lifted a finger to help anyone.
3. Hard selling
If you find that the influencer is always pushing for selling services or merch, consider it a red flag. A passionate financial influencer will prioritize helping others grow their money first before theirs.
4. Asking for upfront fees
As mentioned, when they're hard selling their services and asking for fees upfront, get one foot out the door immediately. These people want money from you above anything else.
5. Too-good-to-be-true promises
Sometimes, we fall prey to fake or too-good-to-be-true promises. Because of this, terms such as "guaranteed," "get rich quick," or "no fail" tend to spike up interest. However, there is no guarantee in the world of finance, so keep on searching for a legit influencer if you read terms like these.
Financial Guru Says Asking This One Question Will Help You Make Smart Financial Choices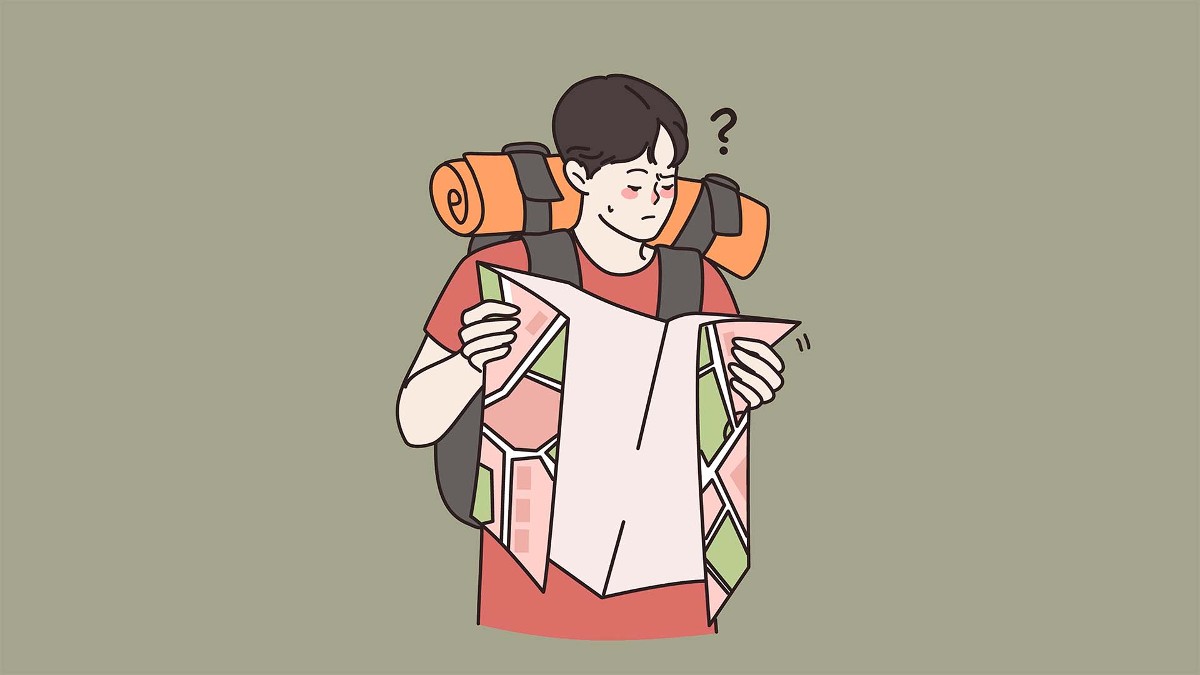 Financial guru Ramit Sethi explains doing this one essential thing before anything else to get your finances in check. He says you're not going anywhere if you don't map out and plan your journey. He teaches how to make smart financial choices that will keep your financial house in order. 
The era of technology has paved the way for fintech companies to help users transfer money conveniently and budget money properly. These days, there is no shortage of budgeting apps that range from free to premium services. Budgeting apps such as Mint, YNAB, PocketGuard, or Zeta could keep your finances in order.
Moreover, you can also find many resources about achieving long-term financial success and security. However, the author of I Will Teach You to Be Rich, Ramit Sethi, says that all these budget and financial apps won't work if you don't do one essential step. 
I Will Teach You to Be Rich explores the principles to manage your finances properly and gain control of your future. It details a six-week program that encourages people in their 20s and 30s to live a more fulfilling life with financial security. 
Getting your financial goals straight
The Cut's Charlotte Cowes interviews Ramit Sethi about financial planning. Sethi claims that people can get too confused about making money-related decisions. He says he gets more than 2,000 messages from people of various socioeconomic backgrounds and ages per day.
Most of these messages are queries about finances and how to gain control of it to live a comfortable life. Sethi says that most people don't know the definition of financial success. For example, when he asks clients what financial success is, they respond vaguely with no satisfying answers.
His clients' definition of financial success would often relate to being able to do whatever they want, getting out of debt, or having a million dollars. However, when pressed for reasons of how they came up with these, his clients couldn't answer.
More often than not, people think about taking control of their money after graduating from college, getting married, getting divorced, having children, or getting a new job. Sethi claims that this reckoning is due to external factors and never internal ones.
For instance, not many people wake up one day and say, "I want to regain control of my finances." Instead, it's always about these external events in one's life that pushes people to think about managing their money.
When this epiphany happens, most people who complain about personal finances probably have never read a book on personal finances. According to Sethi, the secret ingredient to achieving financial success is competence. You have to learn the ins and outs of the language of money. Unfortunately, money is talked about restrictively and unappealingly.
The ONLY one question to ask to improve personal finance
Sethi says that these vague answers might be for fear of not living a comfortable life or a sense of obligation. These answers don't motivate anyone from start to finish. But it's how you plan a creative vision that allows you to make smart financial choices. 
Let your dreams push you towards better money management. So before tackling the basics of financial planning, ask yourself this one question:
"What does the rich life look like to me?"
Sethi advises being more specific on your visions in life. The more detailed and sensory your responses are, the more precise the path to financial success.
Five Lessons Learned From A Financial Reporter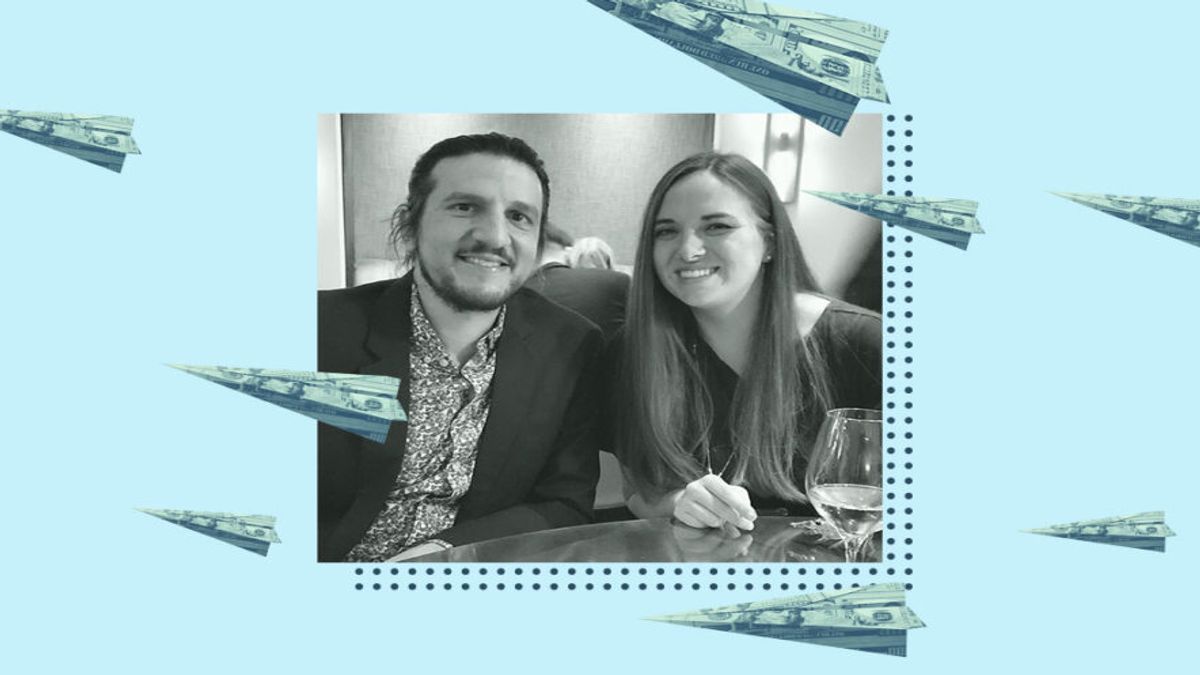 There is plenty of great personal advice out there. But how do you figure out whether or not it applies to you? Jason Stauffer, a NextAdvisor reporter, shares that there's no single tip or money hack that will instantly turn your life around. However, some principles can guide you towards achieving your goals. You will need to find a way to apply them to your unique status or situation. So, here are the best personal finance tips to use.
Five Best Personal Finance Tips By Jason Stauffer
1. Budgeting Is More Than Just Managing Money
Stauffer said that his budget was a personalized spreadsheet he constantly updated for many years. It was part of his dream of becoming a young Warren Buffet. However, that budget rarely helped him feel less stressed about money.
During his early stint at NextAdvisor, Stauffer discovered zero-based budgeting or ZBB. Once he and his wife started to apply the method, they started saving more and feeling less anxious about money. A reasonable budget should manage your expenses and your emotional relationship with money.
With ZBB, every money that comes in is assigned to a specific purpose. They allocated funds to pay for rent, cellphone, and other expenses. Aside from that, they also allot money for more than their current bills. This strategy helped them pay off student loans sooner than scheduled. 
ZBB also helped the couple build an emergency fund. For example, when their cat needed a $2,000 emergency surgery, they already have that amount available. Without sufficient emergency funds, it would have been a hindrance to their goals.
The zero-based budgeting app called You Need a Budget (YNAB) has effectively turned credit cards into debit cards.
If you want to explore ZBB, YNAB is a great place to start. But take note, the app is not free. There are lots of free or cheap ZBB templates available. And ZBB isn't the only budgeting approach that works. As you explore different budgeting methods, focus on why you want a budget.
2. Prioritize Income Over Expenses
Some people have paid off their mortgage in less than six years and settled six-figure sums of debt. One common factor for these success stories is they constantly find ways to make more money. They engage in side hustle businesses or find better-paying jobs. Still, having a budget that works is the first step towards achieving goals.
Stauffer also shared that they are expecting their first child, and it is as vital as ever to increase household income. His wife is considering a transition from freelance to a full-time world, which would provide a more stable income. From there, they might also explore other side hustle opportunities.
Starting a freelance or side hustle might not be as challenging as you perceive. Chances are you already have hobbies and talents you could utilize or develop to augment your income.
3. Learn To Negotiate
The idea of negotiating has always been overwhelming, but it's one of the best personal finance tips to use. In reality, dealing is usually as simple as asking for what you want. Thinking about a good offer sometimes includes offering something of value in return. 
Any method of negotiation is better than no negotiation at all. Find an approach that could assist you in doing it and become more comfortable. You could try making an indirect request and evaluate if it is easier for you.
4. Be Patient and Consistent
Transforming the status of your finances takes time. Almost all financial success stories are prefaced by a long learning period and establishing momentum. Whether learning to code before becoming a tech entrepreneur or saving up for a downpayment on a house or property, significant changes take time.
If you can only take small steps, focus on taking small steps. It can be not easy seeing how fast everyone else moves or progresses. What's not seen is how much time it took them to develop the speed you're seeing.
5. Future Homeowners: Ask About a Zero Mortgage
The most overlooked strategy Stauffer encountered for reducing your mortgage cost is to ask for lender credits instead of a higher interest rate. The credits would be used to settle the loan fee portion of your closing costs in this situation. With a zero-cost mortgage, you'd be paying a reduced amount every time you buy a home or refinance.
When researching lenders, always ask if they have a zero-cost loan option. Then, compare your options and see which one applies to you.