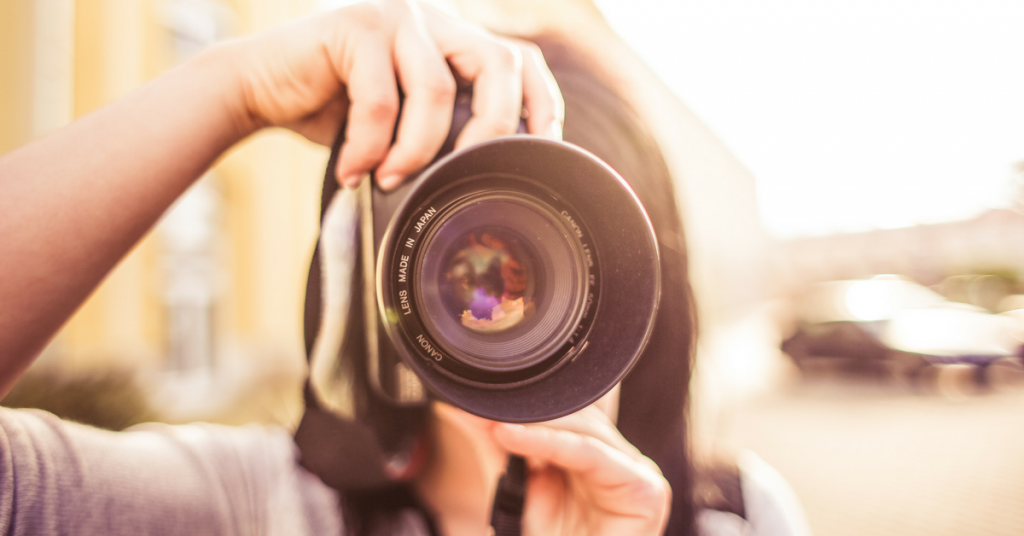 One of the best things about freelancing is the ability to work from anywhere in the world. Freelancers around the world can opt to work from their beds dressed in their pajamas or while sitting outside in a posh cafe. The control over where and when to work is very empowering for freelancers because it enables them to schedule life and work so that they are balanced.
Choosing to become a freelancer gives you better control over life-work balance. This is particularly advantageous for parents. During a typical day, the kids go to school while mom and dad are off to work. This is alright for many families. However, when a child falls sick, it becomes a problem. Who's going to take care of him or her? Freelancers on the other hand, just need to reschedule work and commitments to take care of their child. Most of the time, there is no need to skip work.
For many, freelancing is just like working a 9-5 job. Many freelancers start the day just like normal people do, with a cup of coffee and breakfast. Afterwards, it's time to power up the PC or laptop and start working. Freelancers take breaks too. Meetings with other team members are a bit different though, because freelancers usually "meet" each other via teleconference. Some companies use videochat, others use collaboration websites like Dropbox to communicate, monitor, and share progress.
Freelancers also need to socialize. Thanks to social media, freelancers can chat with friends and family without leaving their computers. Because of freelancing, they spend their lunch breaks this way, which is not really different from a typical 9-5 employee. After the break, it's back to work to finish the work load for the day. At quitting time, regular employees share drinks at the local pub to let their hair down. Freelancers are not different, except they usually just head to the fridge for some refreshments. However, the option to socialize face to face is always there.
The only difference between regular employees and freelancers is when they start their day. Regular employees usually follow the 9-5 routine, but not freelancers. The latter can start their day whenever they want and take a break when they want to. Many freelancers work more than 8 hours a day doing multiple jobs and tackling different projects. This is because freelancers can choose who to work for and the number of hours they want to work on it. Freelancers have a deadline they stick to, but most of them have the power to choose when to start and stop working.
Becoming a freelancer is like being on an adventure, but it is certainly not for people who do not like taking risks or are not self-motivated. Freelancers love adventure because their job can take them anywhere. Having the ability to work as long as you have an internet connection and a laptop enables workers to see the world and experience other cultures. Freelancers meet different people from around the world. A freelance web designers can work in a desk in India for a big multi-national company in the United States.
Freelancers have to be self starters, because there is no boss looking over their shoulders to check on their progress. It might be tempting to take 2 hour lunch-breaks, but it could mean delays and staying on the project longer. This means that freelancers need to be organized and know how to stick to schedules.
Becoming a freelancer can be risky, but it is a good choice for people who want flexibility over their schedules. It is also a good starting block for mothers who want to be there for their families or those that are coming back to the workforce. It is also a good choice for people who want to save on gas money or hate fighting rush hour traffic and then getting stuck in it for hours.
'Or Die Trying' Webseries Empowering Millennials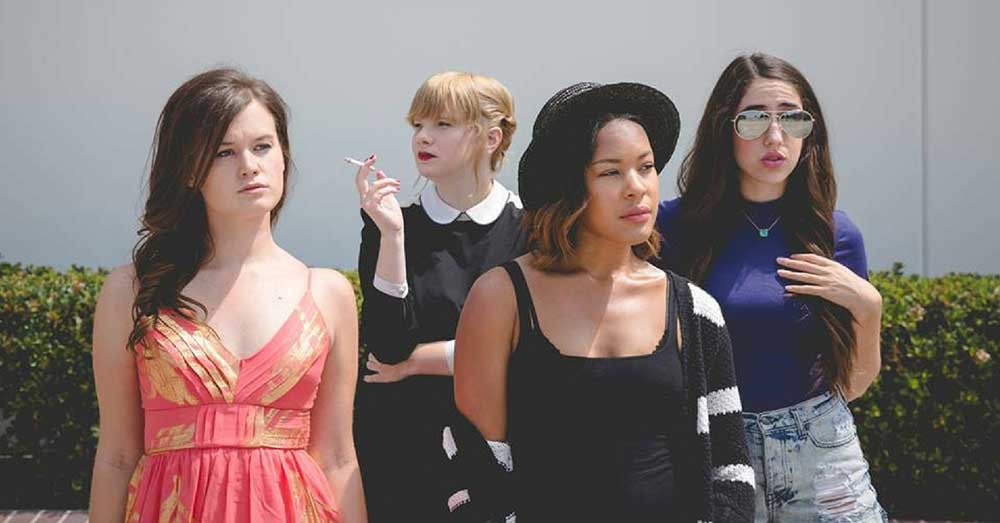 Inspiring millennials across the nation, Or Die Trying is sharing a story about four women living in Hollywood pursuing their dreams in the entertainment industry. In this exclusive interview, they reveal the truth about LA, crowdfunding, and feminism. The passion behind the webseries stem from the lives of the creator Myah Hollis and producer Sarah Hawkins. They are the masterminds behind Or Die Trying, and this is how they're doing it.
What is Or Die Trying about?
MH: Or Die Trying is about four millennial women living and working in Hollywood. When it comes to their careers in the entertainment industry, they know what they want and they have an idea of what it will take to get there, but they struggle with making all of the pieces of their lives mesh seamlessly. While they're strong in one area, they're lacking in another. It's a story about their journeys as they develop as women and try to come to some type of equilibrium, while not compromising who they are in the process.
Tell me about the characters.
MH: Amelia Tinsley is a journalist, struggling with her identity and her sense of purpose, and trying to get herself back on track. Bailey Rosenberg is a comedian who is totally in tune with who she is and what she wants, but is having opposing expectations forced on her by her mother who wants her to live more traditionally. Ellie Hansen is an indie actress who is disinterested in the idea of fame at the expense of art, even though she's constantly being pressured to "sell out." Raegan Thomas is the creator and co-showrunner of a TV show who, although she's doing very well professionally, is dealing with things in her personal life, and she doesn't really have the ability to compartmentalize the two. Each character is trying to achieve a sense of balance between two dueling aspects of their lives.
How did you ladies meet?
SH: Myah and I met a few years ago in Philly where we both lived and worked. We both made the leap to LA within months of each other in 2013, Myah moving here for writing, and I sought to pursue acting. Being friends and fellow film industry ladies, we wanted to create something together that we could call our own, as if you wait for the perfect role or opportunity to come to you, you're never going to find it. We've been work wives ever since!
Why LA?
SH: Los Angeles is like Mecca for artists and those striving to put one's dreams into fruition. Most everyone is here with purpose, and that alone can be incredibly infectious. Who wouldn't want to feed off that type of energy every day?

MH: If you're seriously pursuing a career in TV or film, this is the heart of the industry. It's where you need to be. It also helps that it's sunny all year and there's a ton of sushi.
What is your day to day like?
MH: Every day is hectic in its own way, but not extremely exciting to be honest. It's just a marathon of checking things off of checklists, chugging gallons of caffeine and trying not to sink into the warm comfort of an unproductive Netflix binge.
SH: I'm not sure I can really echo Myah's sentiments enough on the coffee bit. Coffee in an IV and an obscene mountain of emails.
What inspires you?
SH: My fellow women in film. I feel like there is such community within our little network that is just pure of heart and down to earth, so much that at times it can kick your own ego-butt every now and then. This industry can be just absolutely brutal, but when I see like-minded, passionate, badass women who just want to help level each other up, I get incredibly motivated to do the same and progress the conversation further.
MH: I think I'm most inspired by the statistical improbability that I should be successful as a writer in this industry. When I first decided that I would pursue this instead of going down one of the many roads that would lead me to a stable job, I was very aware of the fact this is something that I should fail at. More people fail than succeed, that's just a fact. You know this going in but you do it anyway. The idea of being successful despite those odds is what drives me.

Why a story about women?
MH: There aren't enough stories about women told by women. There's a unique perspective that's missing in Hollywood because women are not telling our own stories, therefore the stories that are being told are not representing us properly. It's a systemic problem that will only change if we make it our responsibility to create more complex, realistic female characters.
Who are some of your role models? Why?
MH: Shonda Rhimes is my main professional role model, for reasons that feel really obvious to me but I'll just go ahead and lay them out. She has knocked down so many barriers and has become the epitome of a woman building her own empire and playing by her own rules. She has beat the odds in every way, and that's really inspiring. My role models in my personal life are my parents and my family and close friends. I'm just surrounded by so many strong, resilient and talented people, it's insane.
SH: Amy Sherman-Palladino for the creation of Gilmore Girls, which is probably some of the best feminist writing on TV and on a personal level, my dad. He has been a huge influence on my career as an actor and as a producer, and is a constant source of inspiration.
What advice can you give to people chasing their dreams in LA?
SH: Find your "person(s)". LA can be extremely lonely and competitive if you let it. Surround yourself with people who push you to be better, to think outside of yourself, to keep the end goals in perspective when the day-to-day gets muddled and messy. That's what I love most about Myah's & I's relationship. She keeps me in check and we push on together.
MH: Don't listen to people, listen to your instincts. Listen to your gut. Succeeding in this city takes stamina. Only you know when you've had enough. Don't stop going after what you want until you're sure you don't want it anymore.
How did crowdfunding through Seed & Spark help you?
SH: Seed&Spark was one of the most challenging and rewarding experiences. Crowdfunding is never easy, but the folks at Seed&Spark vet you and prepare you on a level that is incredibly empowering. Really cool filmmakers came out of the woodwork to support us, not only financially but with loans of goods, services, promotions, etc. Our project became a community through Seed&Spark, and we're excited to continue to build that village through production this October.
How are you trying to make your audience feel?
MH: I don't ever want to tell people what they should feel. I'm kind of a psych nerd, so I can get a little hippie-dippie at times, but I really think that everyone is at a different point in their lives and different things resonate with you depending on what you're experiencing at the time. I just want people to be able to empathize on some level, but whatever feelings our show ignites is fine with me as long as they're engaged.
What is your message to your audience?
MH: You have to trust your instincts, regardless of the backlash that may cause. You also have to be willing to put in the work to become whoever it is you want to be, both professionally and personally. Those are the main things that I want people to walk away with. Other than that, I just hope people take what they need from it and that they're both inspired and entertained.
What sort of person is going to love the show?
SH: We sought to really hone in on our fellow millennial women in film, because they are our community, our niche; the ambitious, driven women who know what they want and are actively doing everything they can to make it happen. I know ODT echoes universal truths far beyond that demographic, that dreams are worth fighting for, and given by the reaction to our trailer, our Seed&Spark Campaign, and other press, I can't wait to see who latches on to it, as both men and women alike have been extremely anxious and excited for us to get it out there.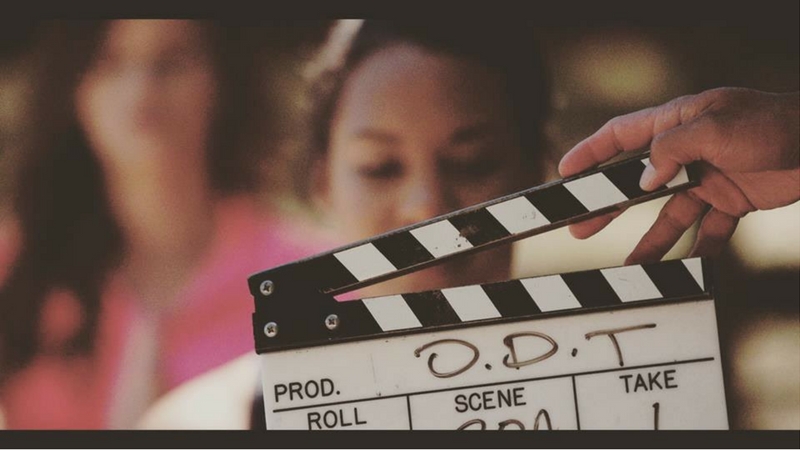 What was the happiest moment?
MH: Finishing the scripts was a huge relief. I tend to pick at them compulsively until they're exactly the way I see it in my head, so when they were officially locked in and ready to go I felt like I could finally breathe.
SH: For me, it's the seeing the community we are beginning to build with Or Die Trying. A distinct moment was at our ODT Networking Party, and looking out into the crowd to see all the amazing people who not only came out to support our series, but came out to connect with fellow filmmakers and level each other up by networking with one another. It was so cool to witness!
How has pursuing Or Die Trying affected your lives?
MH: It's completely dominated the past year and a half of my life. Everything has revolved around this project for so long, that I don't really remember what I was doing with my days before. It's also made me really confident in my abilities as a writer and producer, and very thankful to be surrounded by such talented and creative people every day.
SH: Same! ODT on the brain 24/7.
What struggles are women facing today?
SH: I'm going to chunk this down to women in film because there are some pretty wild problems outside of this industry women have been and are currently fighting against. To put it plainly, there is unequal opportunity for women behind and infront of the camera, unequal pay above and below the line, and very little movement to illuminate the female perspective onscreen.
Would you consider yourselves feminists?
SH: Yes. Men and women are equals, it's time our society reflects it. Feminism shouldn't be a dirty word.
MH: I honestly don't understand how you can not be a feminist. There are negative implications about what feminism is, but it's very simply the belief that women are equal to men in every capacity. I can't believe that's something that we're still debating as a society.
How do you feel about the film industry today?
SH: I think we are in a unique time where collaboration and creation is becoming increasingly more welcome than competition. So much of this industry is cut-throat, but when it comes down to actually bringing a project into fruition on the indie level, I believe most people are in it for the right reasons. Maybe that's naive of me to say, but at the very least, that's been our experience with ODT. Everyone just wants to be apart of something bigger than themselves, and I believe our series speaks to that.
What obstacles have you faced?
SH: The proverbial "no," and learning that it has no real merit on you or what you're capable of achieving.
MH: The great thing about building your own projects and creating your own opportunities is that you don't face many obstacles that you can't overcome. There are always logistics that need to be figured out, but the fact that you're not waiting for someone to tell you what you can or can't do eliminates a lot of that hesitation and stress that can hinder you in this industry.
Who would you like to work with in the future?
MH: Shonda.
SH: Jill Soloway.
Is there anything you want to highlight?
SH: We're headed into production of Or Die Trying this October, but you can stay tuned on our progress at odtseries.com and on social media @ODT_series and at #odtseries
Design Hack Your Office For Maximum Productivity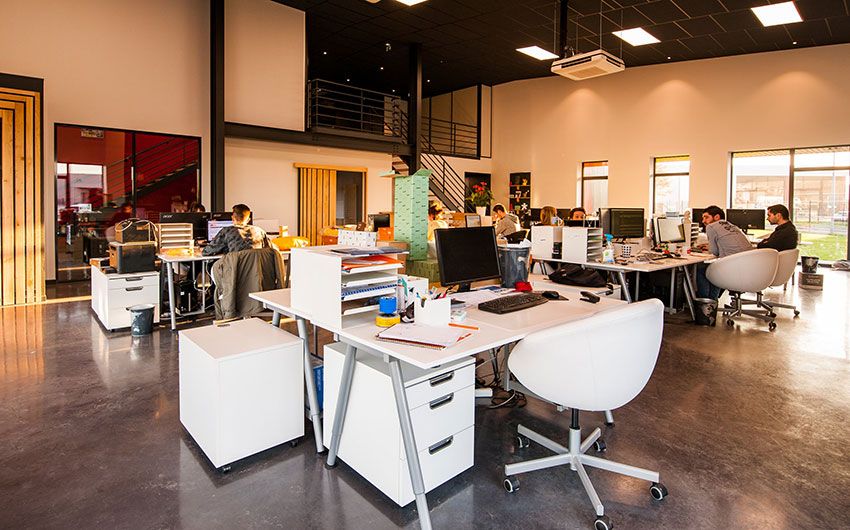 Did you know that how your workplace design can impact the productivity of your employees? Aside from this, office design also affects employee safety and health. A study by international architectural firm Gensler in the US states that even small workplace designs such as lighting and spatial layout affect employee productivity. So how does the environment impact the health, safety, and productivity of employees?
Design To Encourage Movements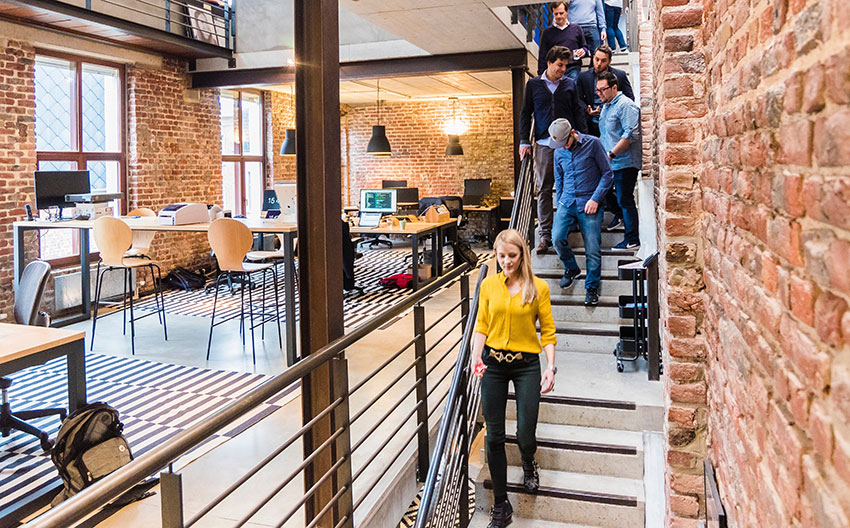 Our work has a big impact on your health. Most of the time employees spend a lot of time on their desks, so they are becoming sedentary. As we all know, sitting down for long periods of time has adverse effects on our health. It makes us gain weight, which in turn can lead to more problems like heart disease and obesity. Getting sick could lead to more days away from work or hospital stays, which could inhibit the productivity of the employee.
Designing office spaces that encourage movement or walking can help curb these problems for employees and employers alike. There are workstations that are designed to be used in either sitting or standing positions. An open space design also encourages employees to walk from one section of the office to another. Sometimes something as basic as an ergonomically correct chair can help prevent ailments like backaches.
Natural Lighting > Fluorescent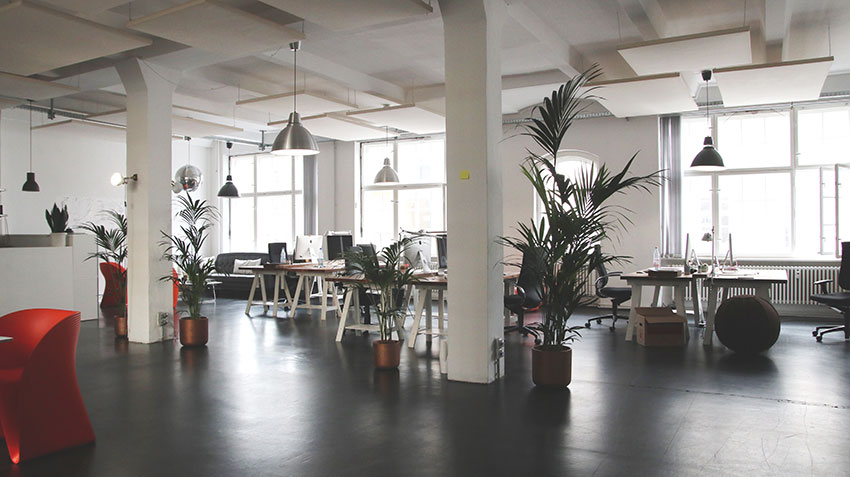 Good lighting can help people see details clearly and increased visibility can help increase productivity. But, this does not mean to say that you can skimp on lighting in the office because a recent study from Cornell University shows that poor lighting is connected to low production levels and social satisfaction among employees. Many offices are composed of cubicles to give employees privacy to do their work. However, the cubicle arrangement also blocks natural light, which means that some employees are not exposed to natural lighting during an entire work cycle.
Humans are wired to seek natural lighting. In fact, all office workers in Europe must have exposure to natural light. Employees who had the best views were the most productive and were most likely to describe themselves as healthy.
Dedicated Noise-Isolation Areas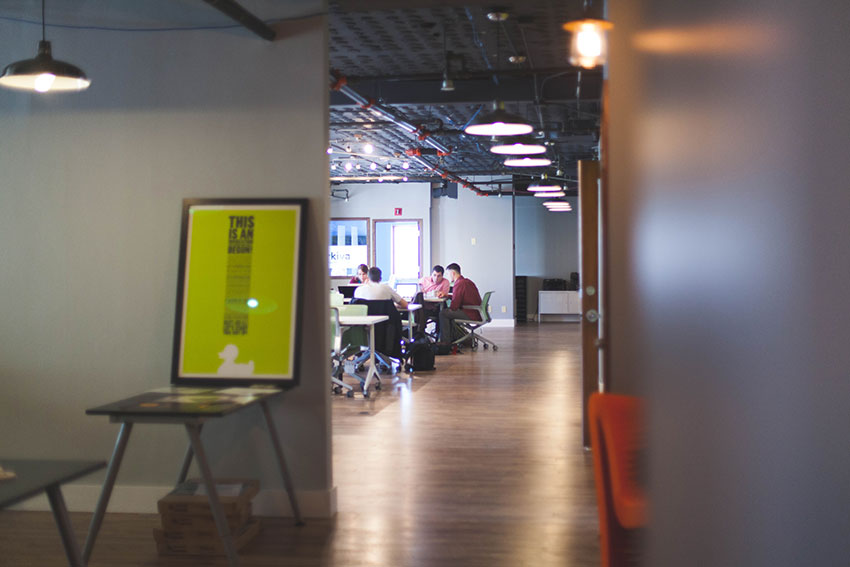 Acoustics is another key contributing factor to productivity. To achieve acoustic comfort, the office must have appropriate acoustic support that is conducive to interaction, confidentiality, and concentrative work. If it is too noisy, workers will not be able to communicate with each other let alone concentrate.
Design your office to have multiple quiet areas where employees can migrate to in order to make calls, have private meetings, or to focus on their work.
Designed With Health In Mind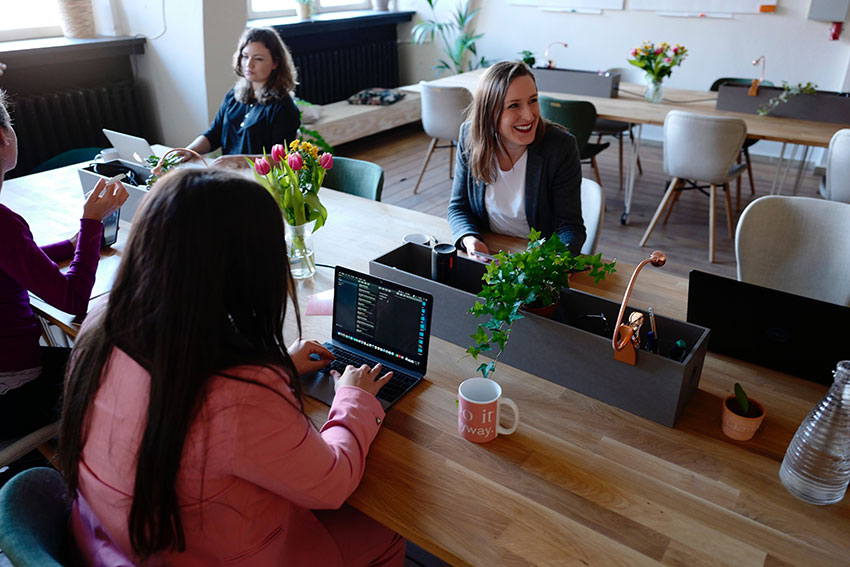 Aside from these factors, employers should also provide workers with suitable ventilation, access to greenery and the gym to help encourage a healthy lifestyle. Even something as basic as giving them access to increase or reduce the temperature in the office can impact their productivity. Employers should also encourage employees to personalize their workstations so that employees are happier. Workspace design should allow employees to socialize with each other easily while at the same time giving them access to views and privacy so that they can work properly and productively.
Good lighting, comfortable furniture, pleasant color schemes, and access to views or natural lighting can help generate positive energy in the office and employee mood. 79% of UK based employees report that a good working environment is important to their sense of job satisfaction.
Kemetria Lilly Founder of Lilly's Kloset: 5 Tips for Aspiring Entrepreneurs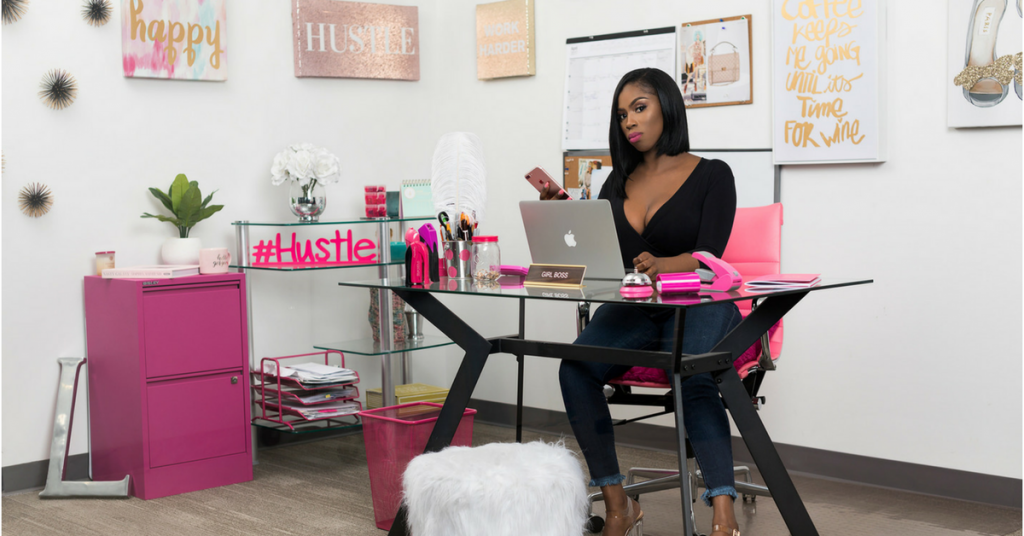 Every girl, including myself, wants to look beautiful and radiant, but to feel confident is another plus. Then there's Lilly's Kloset, the online women's boutique with offers in everything a woman needs in her closet. Founded by Kemetria Lilly, Lilly's Kloset has everything from sunglasses to shoes. There is a unique offer on looks from head to toe.
The brand started off as an accessory boutique, but just by listening to their customer's wants, they added other categories to the site, with shoes being their main revenue. Just by that, the brand gave more access and opportunities to customers to be apart of the brand, with the responsibility to make decisions on what Lilly's Kloset carry and restock.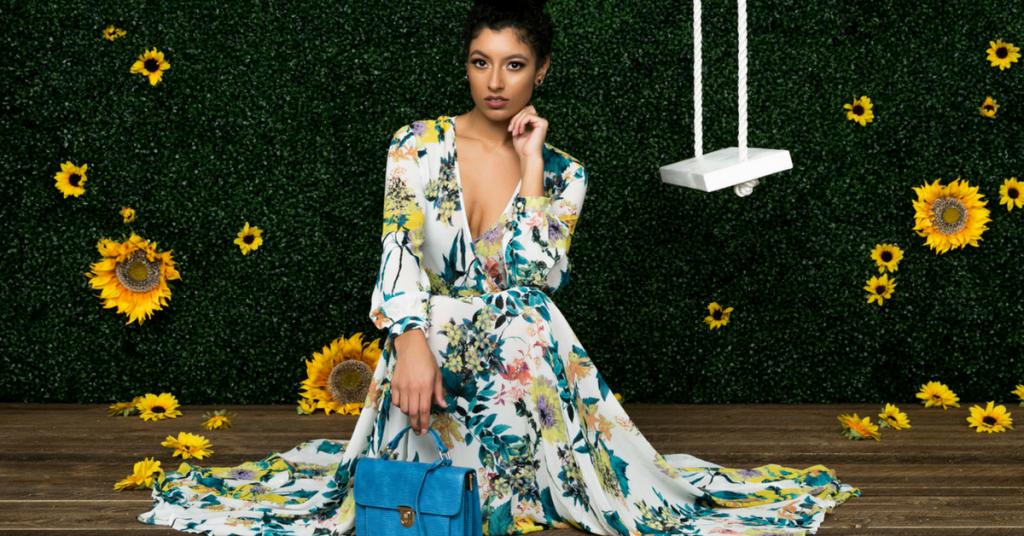 Fashion is the most effective way to communicate women-empowerment, in influencing young girls to the recognition of their true potential. In the process, to reflect their internal beauty into physical shape is something that Lilly's Kloset carries out respectfully. This brand screams women-empowerment. Initially, Kemetria Lilly aimed to work in the fashion industry.
After getting rejected though, she still committed to her passion for styling and putting beautiful things together. As she builds herself a career that allows her to create, she also intended to use her brand to make women feel good through fashion. The outfits are for women from ages 18-24, or as Kemetria Lilly calls it, "The Lilly's Kloset girl is a college student that has a party to go to, the working mom that has brunch with her friends on Sunday, or the bride that needs shoes for her whole wedding party."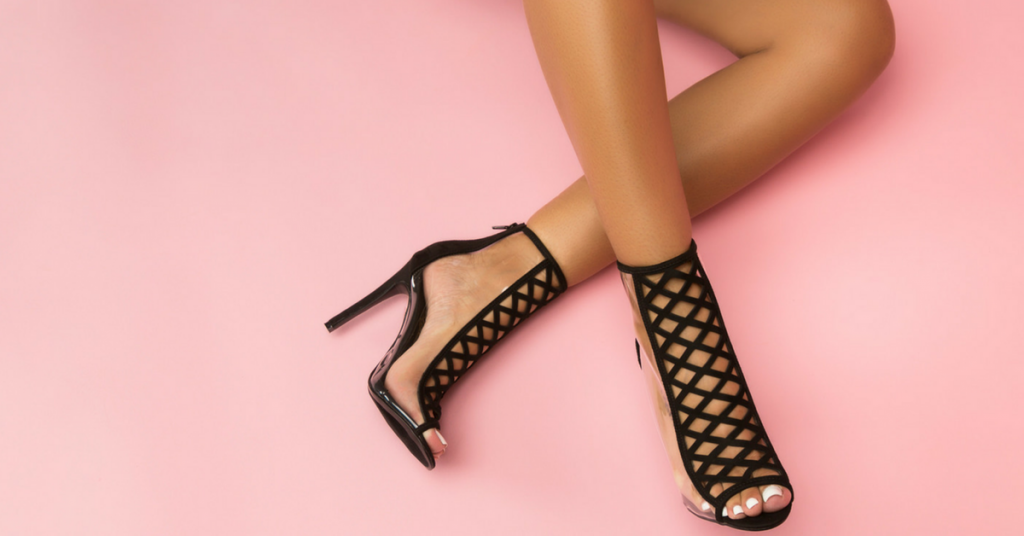 To further advance her company, Kemetria Lilly plans to improve the overall customer experience, even stepping in to interact with her customers more. The benefits of doing this will loosen the gap between their ongoing challenge in figuring out what their consumers want. Fashion trends are constantly changing, so from observing their general customers, the brand is able to produce products that can fit into their lifestyle.
For each piece of apparel, Kemetria Lilly already thought of a layout of how the outfit could be implemented. With this success, the company plans on improving with a movement towards adding product lines, larger size selection, and more exclusive collections. Leaving their only competition being last year's sale to beat, they conclude how this is not just a brand for fashion, but also a voice for women.
As an entrepreneur herself, Kemetria Lilly started her business from the ground up. She continues to share her knowledge by giving 5 tips for aspiring entrepreneurs.
1.) Be Unique
You will never stand out by following the crowd. To get people's attention to what you're doing, you have to give them something to remember. Generate ideas that will meet up to your standards, that way, you have a project to be proud of.
2.) Stay Consistent
This goes for everything you do. Stick to the things that you are familiar with, you'll polish your skills to become an expert. Also, you will have a motive. This is the guideline for Lilly's Kloset,
"We stick to the same fonts and colors, our voice is also the same through our marketing material".
3.) Be Transparent
People like to connect with people, not brands. Therefore, showing who the owner is or what it's like behind the scenes in building your brand allows you to be relatable. To keep your customers, you have to create a sense of the relationship between them and the brand. Something to look forward to.
4.) Be Patient
When it feels like everyone else is thriving in their career but you aren't, it will make it easy to think things won't work out. Due to that, it'll seem like the easiest thing to do is to give up, but that is not the case. It's important to know that social media is only the highlight reel of our lives and hard times will not be shown.
5.) Never Stop Learning
It's so important to educate yourself as an entrepreneur and to always be aware of what's going on in your industry. To keep yourself up to the task, be prepared to continue your education. With every situation, whether it's a failure or win, there is always a lesson lurking behind that can help you improve your task.