Kemetria Lilly Founder of Lilly's Kloset: 5 Tips for Aspiring Entrepreneurs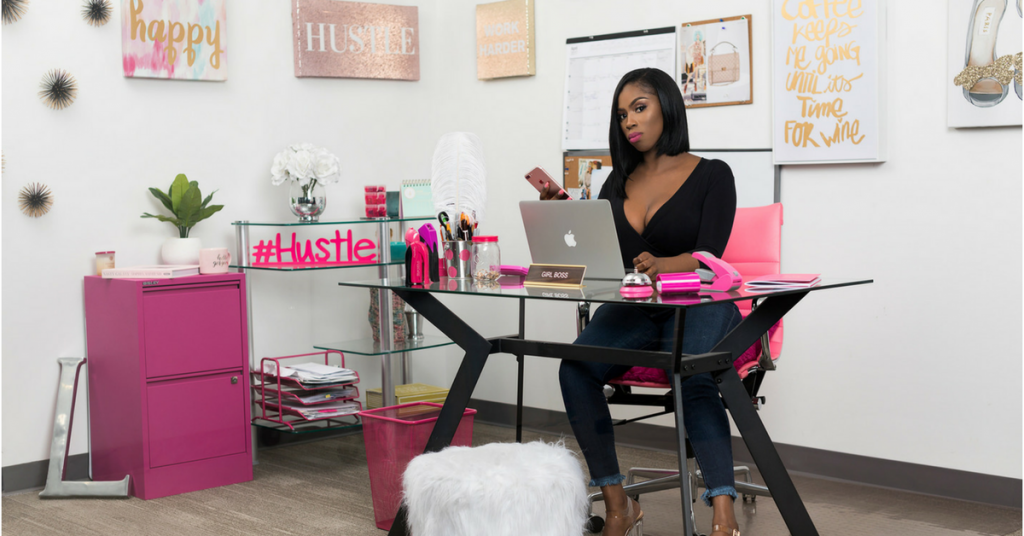 Every girl, including myself, wants to look beautiful and radiant, but to feel confident is another plus. Then there's
Lilly's Kloset
, the online women's boutique with offers in everything a woman needs in her closet. Founded by Kemetria Lilly, Lilly's Kloset has everything from sunglasses to shoes. There is a unique offer on looks from head to toe. The brand started off as a accessory boutique, but just by listening to their customer's wants, they added other categories to the site, with shoes being their main revenue. Just by that, the brand gave more access and opportunities to customers to be apart of the brand, with the responsibility to make decisions on what Lilly's Kloset carry and restock.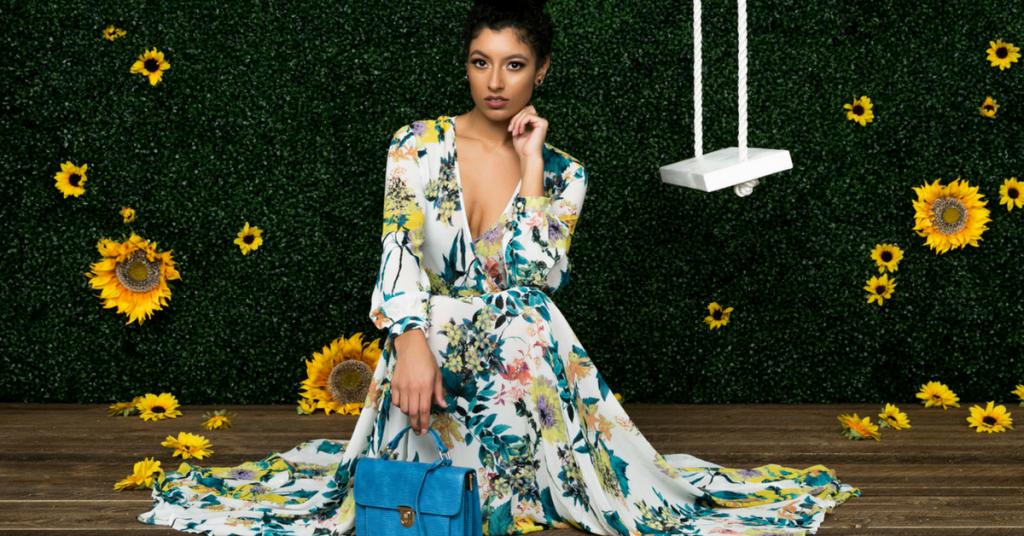 Fashion is the most effective way to communicate women-empowerment, in influencing young girls to the recognition of their true potential. In the process, to reflect their internal beauty into physical shape is something that Lilly's Kloset carries out respectfully. This brand screams
women-empowerment
. Initially, Kemetria Lilly aimed to work in the fashion industry. After getting rejected though, she still committed to her passion in styling and putting beautiful things together. As she builds herself a career that allows her to create, she also intended to use her brand to make women feel good through fashion. The outfits are for women from ages 18-24, or as Kemetria Lilly calls it, "The Lilly's Kloset girl is a college student that has a party to go to, the working mom that has brunch with her friends on Sunday, or the bride that needs shoes for her whole wedding party."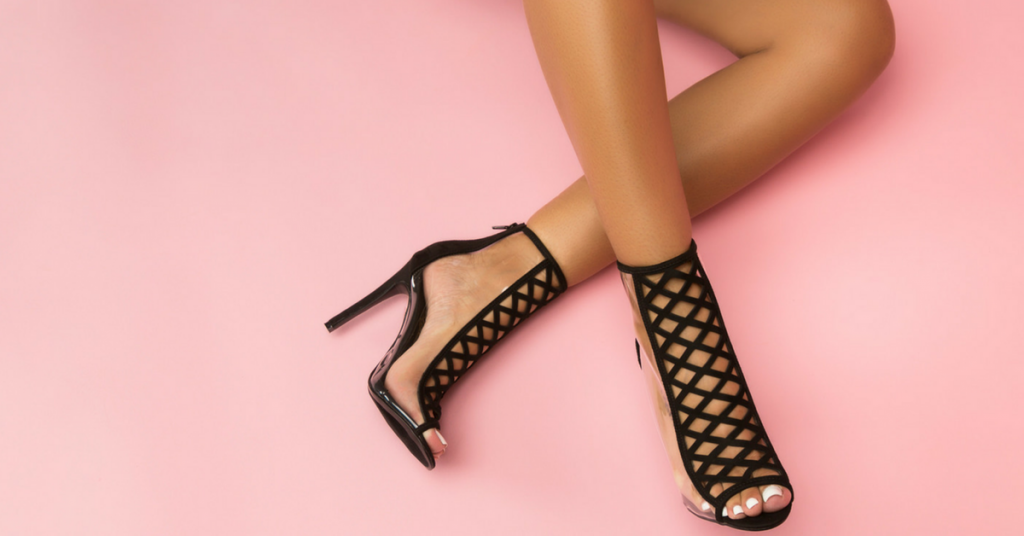 To further advance her company, Kemetria Lilly plans to improve the overall customer experience, even stepping in to interact with her customers more. The benefits of doing this will loosen the gap between their ongoing challenge in figuring out what their consumers want. Fashion trends are constantly changing, so from observing their general customers, the brand is able to produce products that can fit into their lifestyle. For each piece of apparel, Kemetria Lilly already thought of a layout of how the outfit could be implemented. With this success, the company plans on improving with a movement towards adding product lines, larger size selection, and more exclusive collections. Leaving their only competition being last year's sale to beat, they conclude how this is not just a brand for fashion, but also a voice for women.As an entrepreneur herself, Kemetria Lilly started her business from the ground up. She continues to share her knowledge by giving 5 tips for aspiring entrepreneurs.
1.) Be Unique
You will never standout by following the crowd. To get people's attention to what you're doing, you have to give them something to remember. Generate ideas that will meet up to your standards, that way, you have a project to be proud of.
2.) Stay Consistent
This goes for everything you do. Stick to the things that you are familiar with, you'll polish your skills to become an expert. Also, you will have a motive. This is the guideline for Lilly's Kloset, "We stick to the same fonts and colors, our voice is also the same through our marketing material".
3.) Be Transparent
People like to connect with people, not brands. Therefore, showing who the owner is or what it's like behind the scenes in building your brand allows you to be relatable. To keep your customers, you have to create a sense of relationship between them and the brand. Something to look forward to.
4.) Be Patient
When it feels like everyone else is thriving in their career but you aren't, it will make it easy to think things won't work out. Due to that, it'll seem like the easiest thing to do is to give up, but that is not the case. It's important to know that social media is only the highlight reel of our lives and hard times will not be shown.
5.) Never Stop Learning
It's so important to educate yourself as a entrepreneur and to always be aware on what's going on in your industry. To keep yourself up to task, be prepared to continue your education. With every situation, whether it's a failure or win, there is always a lesson lurking behind that can help you improve your task.
5 Things You Need To Know About Millennials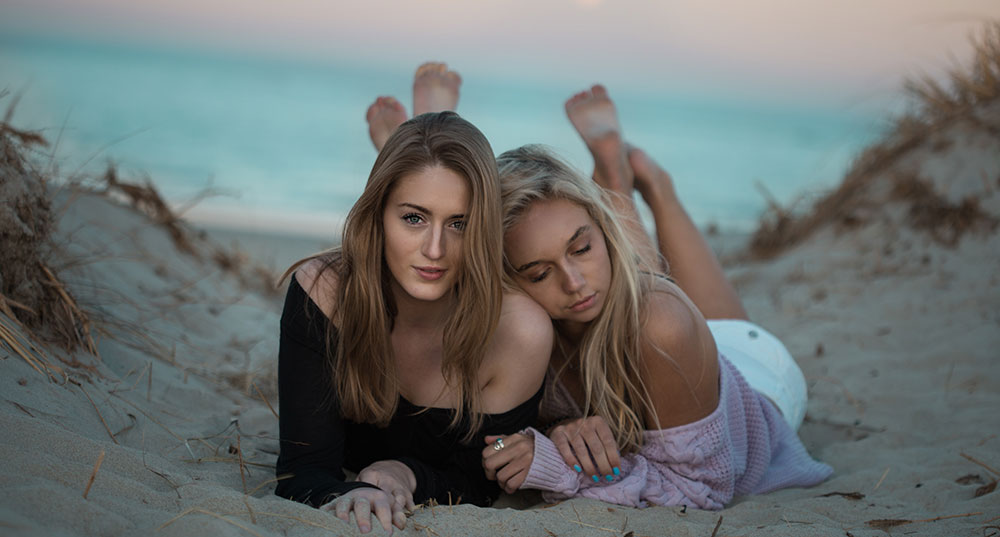 Millennials (aka: Generation Y) are an interesting breed.  We've experienced quite a drastic change within our lifetime and the way we communicate with one another is very different than the generation before us.  Unfortunately we're not that easily understood and people tend to categorize us without knowing all the facts.  Below are 7 things you MUST know about millennials before you begin to make judgement.
It's harder for us to get a job
Contrary to what others may think, our generation aren't fortunate enough to get a job with just our high school degree.  For most of us, a Bachelors is barely enough to get accepted.  Our parents and grandparents had it much easier than we did in this department.  Demands for our education is increasing, our cost of living is higher, our student loans are piling higher than we'd like...and job opportunities are scarcer than before.
We're not buying Houses
We're considering many other alternatives as most of us still prefer to be in the cities where our job opportunities are highest.  And unfortunately that also comes with a very high rent, so we prefer to room with others to save on living expenses.  And we're also marrying much later as well, so the need to have our own american dream house doesn't need to be realize so early.
We're not driving anymore
Again...back to the whole idea of cost of living rising.  It cost on average anywhere from $500-$800 a month to own a car in most cities, and that's not even including the cost of parking and tickets you're likely to rack up.  With Uber and Lyft in most major cities nowadays, we're looking at other alternatives to driving.
Not all of us are Entrepreneurs
Yes...it's true.  With the boom of entrepreneurs in the recent years, it's easy to assume that most millennials are following similar footsteps as Zuckerberg and Jobs.  The truth is, although the idea of running your own startup is very appealing, most of us are actually straight up trying to create a profitable company.  We're still for the same dream, except without the early-stage hustling and grinding.
We want to work for a cause
The work we do does define us, and as Millennials we're NOT okay with settling for a meaningless job that simply pays the bill.  The job doesn't have to be high paying, as long as the work we do is meaningful and we are apart of something that's making waves.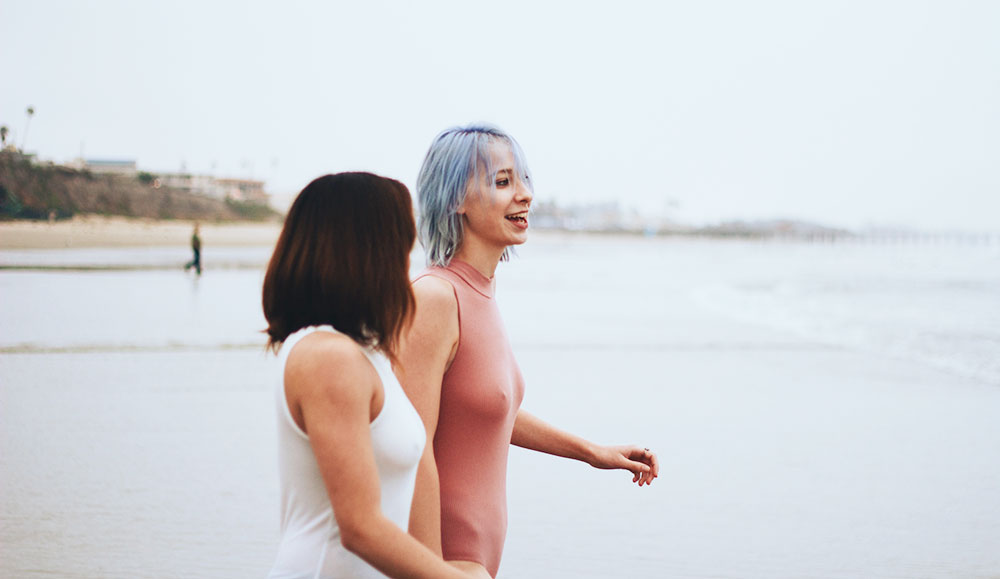 Do you know how to ask for a favor? Asking for a favor might be hard especially if you're the independent type. Like it or not, we need to ask favors now and then if we want to succeed. Favors have varying degrees from the very easy: "please come to the conference call tomorrow" to the onerous "please introduce me to your contact at Apple". Lucky for you, people like doing favors. Studies show that people comply with requests to avoid awkwardness and it also suggests that favors are less of a burden than we think.But regardless of studies, asking for favors can still feel strange. Therefore being deliberate in the way you ask a favor can make a big difference in the outcome. When asking for a favor, remember the following:
Set the stage: "I need to ask a favor"
Provide reason
Provide means of escape
The phrase, "I need to ask a favor" is a very powerful verbal contract. It also implies reciprocity. If you help me now, you can ask a favor from me in the future. This two way relationship of give and take acknowledges that the favor is not totally one-sided. But aside from this, it also makes the other switch gears into receiving mode. This will give your friend time to have an "uh-oh" or "happy to do so" moment. Consider these:"Friend, can you cover my shift tonight? I'm not going to make it due to an emergency" or"Friend, I have a favor to ask. Is it possible for you to cover my shift tonight? I have an emergency".In the first scenario, the friend is off guard and might feel that he has to do the favor. In the second scenario, setting up the stage to ask the favor gives your friend a second or two to decline or accept the favor.
The Reason
According to Robert Cialdini's book, Influence; giving a reason to your favor increases the chances of a positive response. If you know how to ask for a favor be sure you're providing a reason makes people react positively even if the reason is makes no sense to the request. People like to know that they are being asked something. If you're asking a millennial for a favor, consider reading this article  about
5 things you need to know about Millennials
. It'll give some insights on what makes millennials tick.
The Escape Clause
When learning how to ask for a favor, it's good to keep in mind an Escape Clause. People are inherently good especially when they are asked to comply with a request. This is because giving is better than receiving. However, when you ask a favor your goal is two-fold: getting what you want and making the giver feel good about helping. The best way to do this is to provide and escape clause so that your friend can graciously decline in the event that they cannot do you the favor. Remember you are giving them the choice to comply. You are not commanding them.
Good Escape Clauses Include:
"I understand if you can't help. But I thought I'd ask".
"I understand if you can't come because you're busy".
"I would like an introduction to your friend from Apple but I understand if it makes you uncomfortable".
Friends and colleagues cannot always come through when you ask them a favor due to a variety of reasons. However, you can always ask them favors with grace and gratitude so that you maximize your chances of getting what you want. Hopefully you will be able to pay back the favor once they ask something from you.
5 Airport Hacks For Business Traveling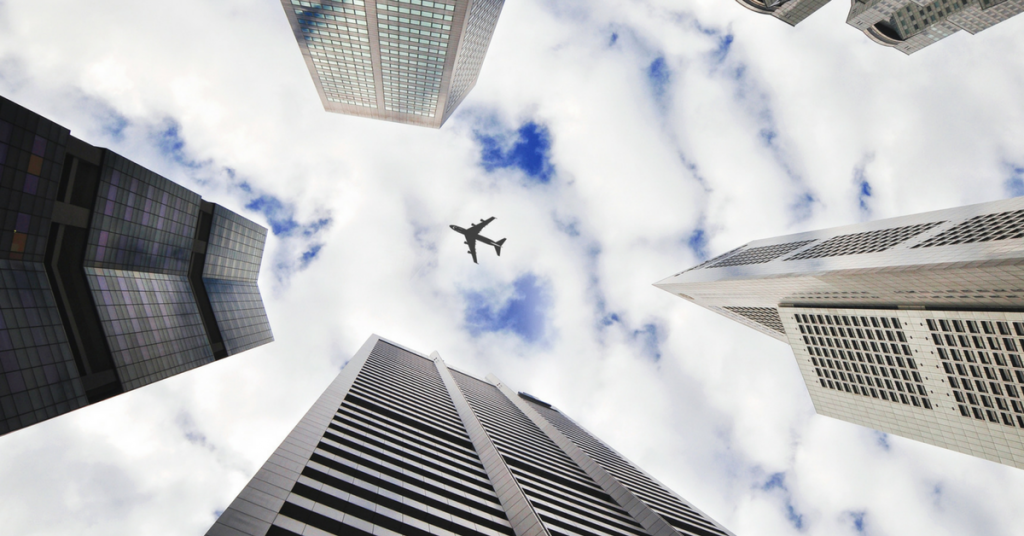 Do you want to skip long queues, drink for free, get good prices on seats or learn how to get a free upgrade to first class? If so, read on because we've compiled 5 of the best airport hacks for business traveling. These tips can help you save money and make your trip a bit more comfortable.
1. Sign Up for TSA PreCheck or Global Entry
If you want to skip long lines, signing up for TSA PreCheck or Global Entry will allow you to breeze through security lines. Once approved, you are whisked ahead and there is no need to take off your shoes or remove your laptop from its case. It makes business traveling easy and more civilized. The US, Canada, Mexico, New Zealand, the Netherlands and other countries have similar pre-scanning programs that work with Global Entry.The TSA PreCheck makes traveling domestically simpler while Global Entry makes returning from an international trip easier as it eradicates paperwork and long queues. Basically, they are clearance from the US Customs and Border Protection that designate people as low-risk travelers. All it takes is a background check, interview and payment of fees and you can clear customs in a hurry.
2. Boarding Pass
Boarding passes like tickets are downloadable and printable nowadays. However, we are still a slave of technology and many of us have had embarrassing moments where we can't find our boarding pass on our phone or the app suddenly hangs. Avoid these embarrassing moments by taking a screenshot of your pass and showing it to the boarding gate. Screenshots are easier to find and don't require the use of an internet connection.
3. Pay For First Class Lounge
This hack comes in handy if you travel a lot. The first class lounge costs around $30-$50 and has access to free drinks (including alcohol), internet, comfortable seats and free food. In some airports there are even shower rooms and quiet rooms for sleeping. If you have a long lay over, the first class lounge can be money well spent. Business traveling in style.
4. Book the Red-Eye
Taking the red-eye can be less stressful than taking other flights. Taking the last flight in or out helps you avoid the hustle and bustle of the airport and roads. Choose late night flights especially if it's an overnighter. If it leaves at 10pm, you can avoid rush hour traffic, lines at security and check-in will be minimal and the airport will be less crowded and you can fall asleep during your flight and wake-up at your destination.
5. Save On Internet Fees
Roaming for your cellular device can be very expensive for data and internet. Instead of racking up charges, sign up for Boingo, a wifi hotspot provider. They charge around $4.98 per month for internet access in the Americas and $59 a month for worldwide coverage. Check your American Express platinum card if you can get a subscription for free so you can network while you're in the air.

Check if your airline has a loyalty program. This will encourage you to travel more frequently as your rack up the miles and get more perks. Keeping this in mind will make your business trips cost less and traveling easier.