Penji Review: How unlimited is it REALLY? (+25% Promo Code)
Move over Fiverr. Unlimited graphic design services are the newest alternative to hiring a graphic designer. But, these services bring up many questions. For example: How unlimited is unlimited graphic design?
We tried out one of the top services: Penji.
Like many of their counterparts, Penji offers graphic design work on a monthly subscription. We put their promise of fast turnaround, high-quality, and affordability to the test.
You can submit as many design projects as you want via their online portal, and they'll complete your requests one at a time until your queue is complete. This type of service promises to be a great added resource for teams to improve productivity.
Does it sound too good to be true? We thought so too. So, we signed up to see for ourselves.
This article was updated on June, 2021.
Quick Summary
As with any service, there are pros and cons. To help with your graphic design hiring decision, we decided to condense what we found in a bulleted list below. Here's a quick summary of our review of Penji's unlimited graphic design service.
(Still wondering what "unlimited graphic design" is? We explain what it is here.)
Pros
Easy and quick to create design projects
Storage for all my requested designs
VERY fast turnaround on most projects. I expected just 1 draft in 24 hours but instead received 3 drafts. Revisions were sometimes completed the same day I submitted them.
Helpful features such as a revision tool, ability to invite team members, brand profile, and more
Upbeat and direct communication from everyone I interact with
A dedicated and responsive account manager who replies within a few hours
Cons
Can't call or talk to designers
Best if you have design projects ready to submit
Not available as an app
Overall Experience
Penji's "unlimited" design model is a great choice if you have the right expectations going in. The service is affordable for growing businesses and their output is reliable. However, if you're expecting to be on-call or face-to-face with your designer, this type of service is not for you.
Compared to designing yourself, hiring freelancers, or using Fiverr, Penji is a much better service and value by a long shot. Their team of designers lived up to the promise and exceeded my expectations.
Thinking of trying Penji out for yourself? Here's a special promo code for Owner's Mag readers:
Use the Penji promo code "OWNER25" to get 25% off your 1st month.
---
PENJI FULL REVIEW

We put Penji to the test by signing up, requesting a design, and examining the results. Here's how it went.
Final Verdict
We get it. You want to know how it went without reading all the mumbo jumbo.
All four projects were completed within two weeks and I was impressed with how they all turned out. If I had paid hourly or per project, these would've easily cost me well above $1200+ to get done, and probably taken weeks.
With Penji, it took just a few days and I paid a fraction of what I would've paid elsewhere. Definitely impressed with both the turnaround, quality, communication, and value this startup has to offer.
But Penji isn't without its flaws. The service definitely isn't for everybody.
Who would benefit:
business owners
marketers
agencies
creatives with consistent design needs
If you don't have a consistent need, the bill will start racking up after a couple of months and you won't see the value in the subscription.
However, if you do happen to fit their target demographic, then there's no better alternative out there. The speed and quality of their work easily rival other services I'd ever used. For $399 per month, this is an absolute steal.
What I Did Step by Step
Now, if you want to get into the meat of how it went, keep on reading for every detail of how I got from the sign up screen to the final project.
Signing Up For Penji
Signing up for Penji was a relatively quick and painless process. All of my questions were answered in less than 5 minutes by customer support via Intercom and another 2 minutes to complete the checkout process.
Communication with Penji's Support Team
How fast and reliable a company's support team is before you are an active customer is a reflection of what's to come. If they're unresponsive now, it will only get worse once I'm a customer. I reached out to Penji's customer support team via their Intercom chat popup and got a response within 30 seconds, which is pretty good. I asked basic questions and the agent seemed knowledgeable.
Communication as a Customer
All communication is done online through Penji's proprietary online portal. That includes revisions, feedback, and answering any questions my designers may have.
Communication with Your Designers
Penji assigned me 1 designer, Billie, and communication with her was easy. If you have used any messaging platforms like Slack, Facebook Messenger, or Discord, you'd be familiar with this form of communication.
Billie was responsive, attentive, and always seemed to have a positive attitude no matter how demanding my requests were. She had many questions about the projects, which I tried my best to answer as a customer. Though the back and forth took longer than I wanted, I realized she was just being thorough to get the design done right, which I appreciate.
Communication with Your Account Managers
They assigned me an Account Manager, Charmaine, who was very quick whenever I needed something. It usually takes just a few hours for me to get a reply via email from her. When I had an issue with one of the projects, she quickly stepped in and helped resolve the situation.
1. Choose the Right Package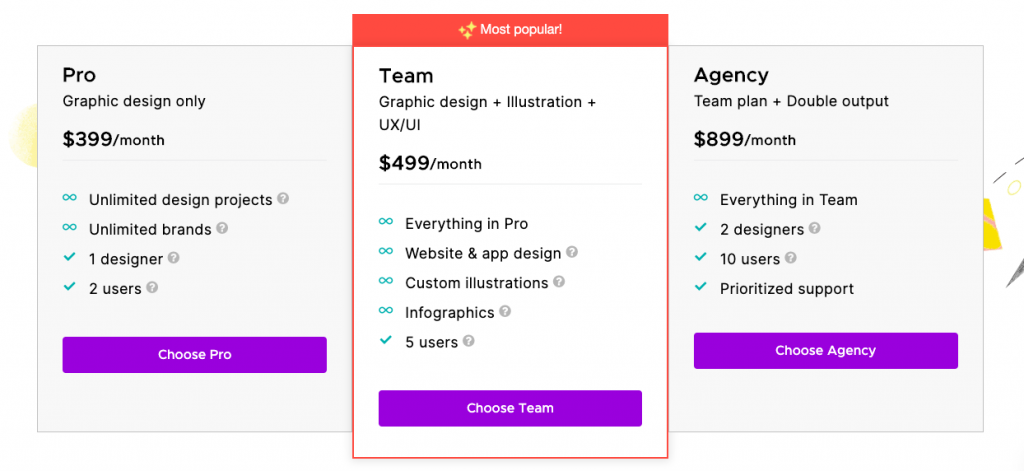 All the packages are laid out with monthly, quarterly, and yearly pricing. Starting at $399 per month for the Pro plan, you'll be able to make unlimited graphic design requests with a 24-48 hour turnaround. As your design needs grow, you'll have the Team and Agency packages to choose from.
2. Checkout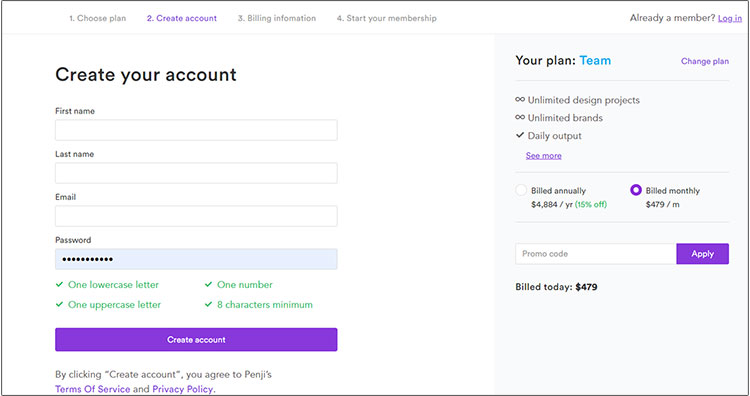 The form is straightforward and easy to fill out. Checking out was a breeze and took about 2 minutes.
---
3. Submit a Design Project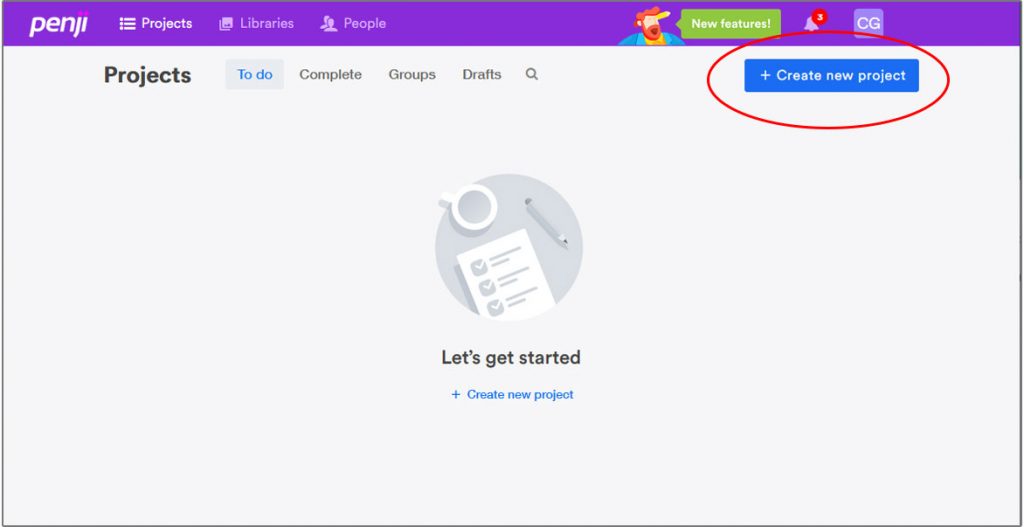 Clicking on the "+ Create new project" button, I'm presented with a visual chart of all the design categories they offer. They offer an extensive selection of options and even the ability to request a custom project.
4. Fill Out the Request Form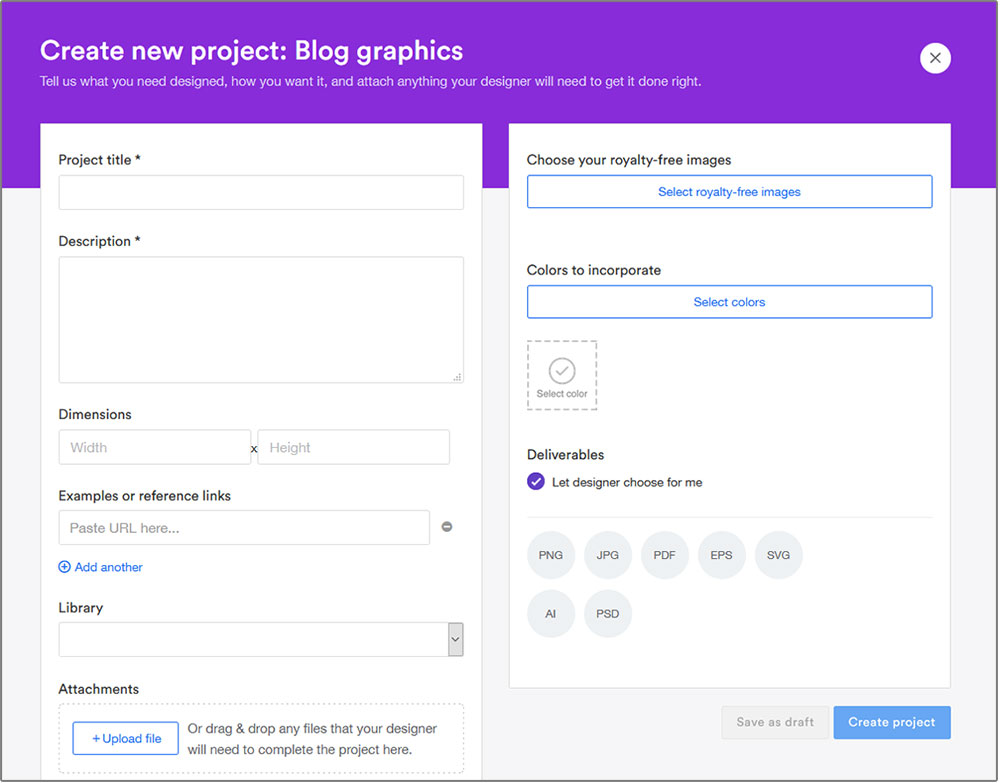 Next, I filled out a short form detailing what I wanted them to design. For those of you who hate long forms, this one from Penji is easy to follow and doesn't ask too many questions. Most of the questions are actually optional so you can be as descriptive or non-descriptive as you like.
My test projects
As a digital publisher, we produce content on a daily basis and always have a need for on-brand graphic design. I created several projects to test how well-rounded Penji is and how they handle both simple and complex requests. A simple banner should be difficult, but can they handle a complex infographic with lots of texts and imagery?
Here are my test projects:
Blog Graphic: Best DSLR Camera Equipment For Beginners
Custom Illustration: Best Vacuum Cleaner Money Can Buy
Facebook Post: Isometric Tech Gadget Graphic
Magazine Print Cover (Owner's Magazine's 2020 May Edition
Despite creating four projects, the entire process was quick and smooth. It only took a few minutes to create them and their internal platform was lightning fast. At this pace, I can see myself submitting multiple projects on their platform with ease.
---
Turnaround Time
I expected at least one draft the next day. What I didn't expect were three drafts ready for review. To give you a comparison, most freelancers and design firms we've hired take several days to submit just one draft.
The designs were surprisingly good considering that it's the first draft AND they had a 24-hour turnaround. After reviewing, I realized how they did it. Every project had a different designer. I wasn't assigned just one designer. It was like having my very own virtual design team.
4. Requesting Revisions
Though the designs were good, I still needed a few revisions. The drafts were turned around usually the same day or by the next day. Their support agent actually told me it will take 24 hours to turn around revisions. The revisions that took 24 hours were typically much more involved.
Overall, revisions were quick. Most came back within a few hours after I submitted them.
My one gripe would be that I prefer to have some sort of real-time chat with my designer or at least have a Zoom call. That's one thing I like about working with my freelancers. Whenever they were online, we could just have a back and forth conversation to get the revisions across. I can't do that with Penji.
Built-in Revision Tool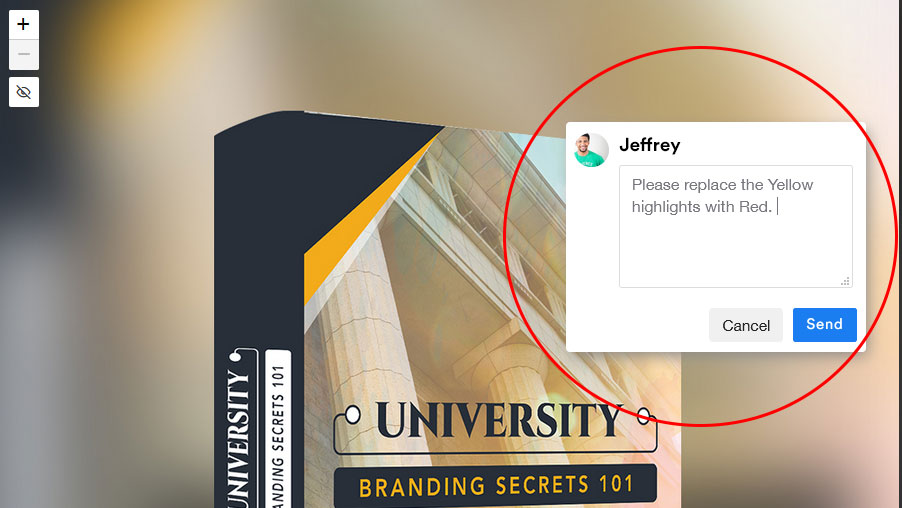 Penji has a built-in revision tool that lets me click anywhere on the design to leave a revision. I found this incredibly useful as it enables me to pin-point what I want to change.
---
The Results
It took about 1 week to go back and forth with revisions and edits for all 4 design projects. At the end of the week, I received the final drafts for all three. Here are the results of the three test projects.
1. Blog Graphic: Best DSLR Camera Equipment For Beginners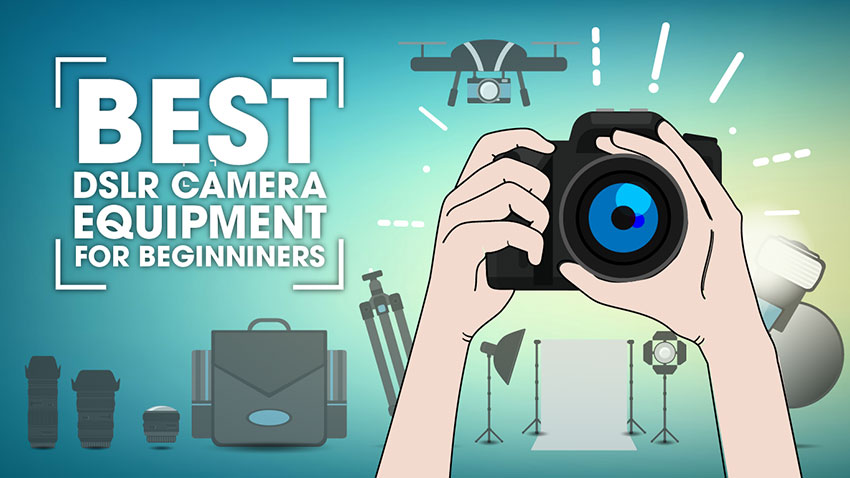 This far exceeded my expectations and will more than do for the blog I'm writing about DSLR camera equipment. I think most designers would probably just stop with 1-2 icons and graphics for this design. My designer decided to add the tripod, three lenses, drone, backpack, and a whole entire stage lighting kit.
I didn't ask for those, but I'm impressed with the quality of the design. No revisions needed. I approved this project on the first try.
2. Custom Illustration: Best Vacuum Cleaner Money Can Buy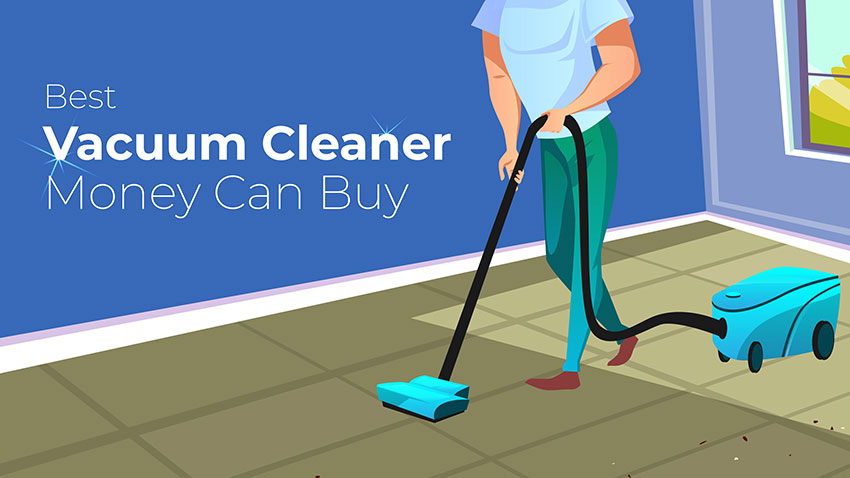 For this project, I asked my designer Kei to do a custom illustration of a man vacuuming his floor. He actually drew it up and sent me a rough sketch first before he started coloring it in. That was an extra layer of care and attention to detail I wasn't expecting. Needless to say, I approved of his drawing and he delivered this draft the next day.
Revision
Everything in this graphic was hand-drawn and then colored digitally. Like the first project, I couldn't think of any revisions except asking him to put the texts "Best Vacuum Cleaner Money Can Buy" on the graphic.
He went the extra mile and designed the text to fit the graphics. See for yourself above. It's details like these that I would have had to harass my freelancer and he would try to nickel and dime me for every revision. Great work Kei!
3. Facebook Post: Isometric Tech Gadget Graphic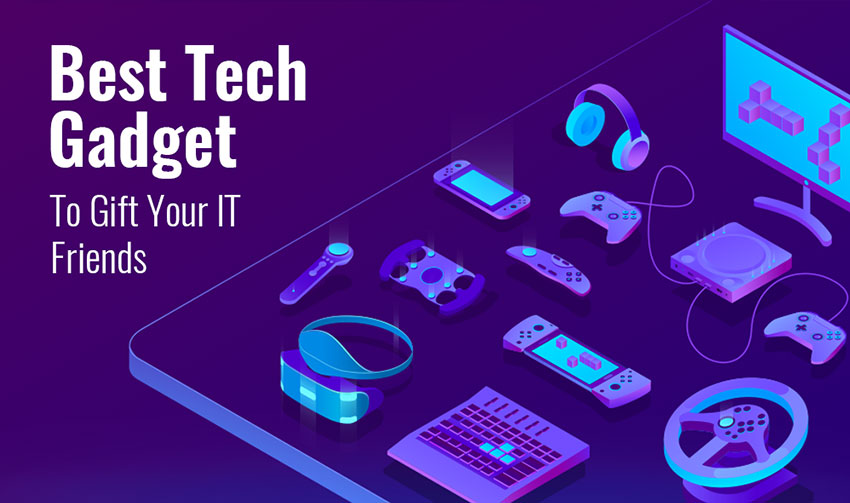 My designer Jave's first draft amazed me because of how much detail he put into this project. I had asked for an isometric graphic with various tech products laid out on an isometric glass plane. I honestly thought my description may have been a bit too vague, but he understood my vision even better than I did.
4. Magazine Print Cover (Owner's Magazine's 2020 May Edition)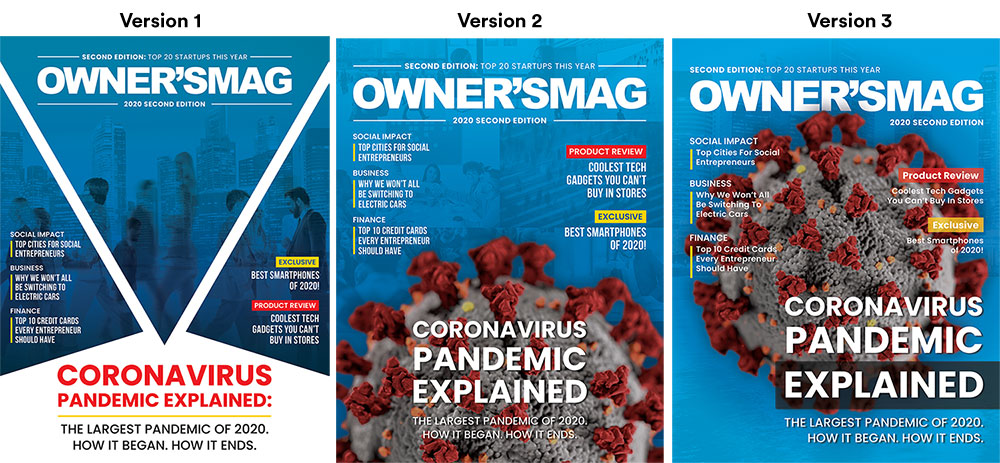 My designer Billie gave me 3 versions of the magazine cover. I don't like version 1 at all. It looks too templated. I personally like version 2 and 3 and left revision notes accordingly. The coronavirus image was entirely her idea and I love it.
Revision
This project took a bit longer than the others because my designer Billie had questions and we had a lot of back and forth. I didn't mind at all since she was asking good questions that I should've included in my design request. Overall, I appreciated the extra time she took to understand me and the project better.
About three days later, I received another draft which blew everything before it out of the water.
---
Reviews From Other Sources
Because you may not take our word for it, here are some of the most recent reviews from other sources:
Jan Kartusek
Jorge Vila
IM Nights
Disclaimer: we receive an affiliate commission when the Penji promo code is used, however, the review is based on our experience.
Elon Musk's Boring Company's proposed Fort Lauderdale transit loop receives mixed reactions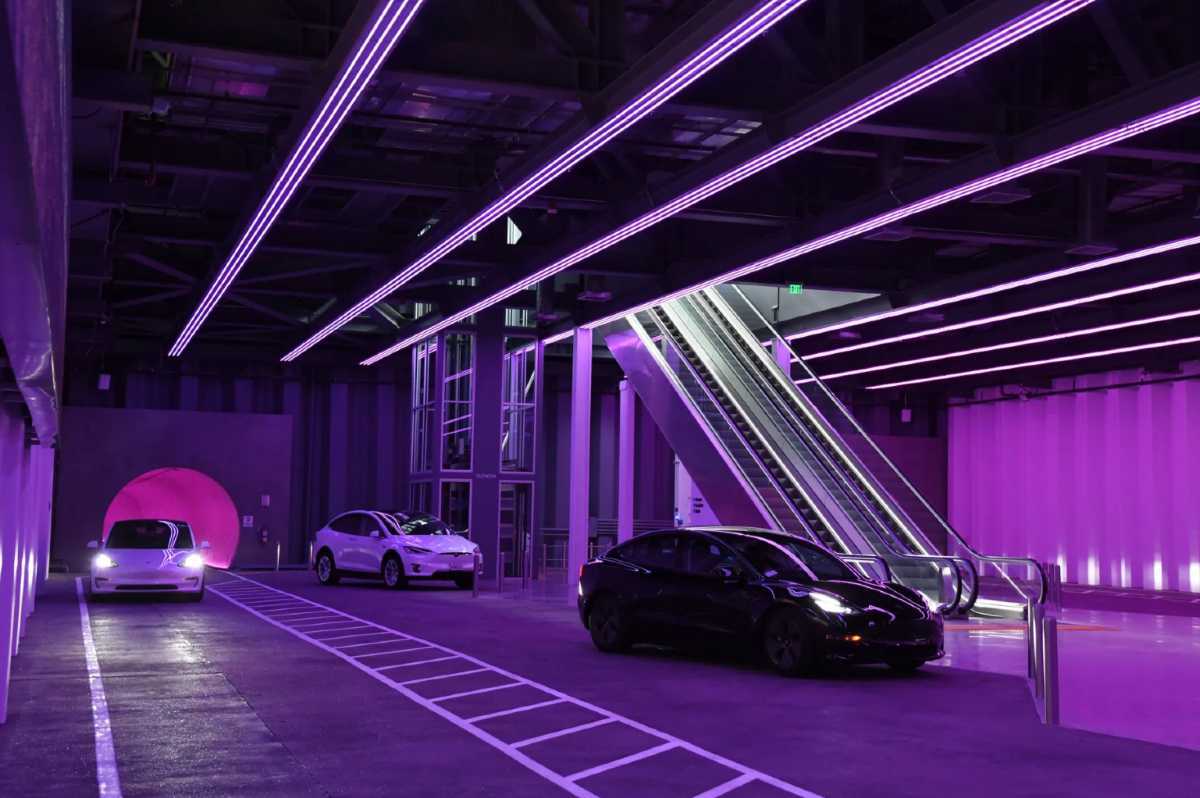 Elon Musk is the one guy you can turn to for the craziest ideas. But is his proposed transit loop in Fort Lauderdale really happening?
Boring Company, the brainchild of Elon Musk, provides low-cost transportation, fast-to-dig, freight, and utility tunnels. To date, the company has only dug three tunnels, one of which is the Los Angeles test tunnel. The other two are the underground 0.8-mile Las Vegas Convention Center tunnels. 
Now, Boring Company is looking into building another transit loop connecting Fort Lauderdale's downtown to its beach. Passengers will be brought from point A to B in standard Teslas. Although Fort Lauderdale Mayor Dean Trantalis said it's an "innovative and unprecedented" way of alleviating street-level traffic, many people are still skeptical about Musk's proposed transit loop.

It appears that this transit loop project called the "Las Ollas Loop" is just one out of the many proposed tunnels by Musk. The Boring Company had announced projects such as the Chicago loop system and the DC-to-Baltimore tunnel. However, both have seemingly been cancelled, with the latter eliminated from the company's website. 
This makes everyone wonder: Is the proposed transit loop hot air?
Transit loop drew flak
Although the Boring Company and Fort Lauderdale are in the works of materializing the said plan, engineers, experts, and people concerned are still dubious of the tunnel due to Florida rising sea levels. In addition, many people fear that due to the city's location, the "Loop" might cause flood risks.
Climate change might have a huge impact on the fulfillment of the transit loop. Some say if it indeed pushes through, then engineers would have to find a way to use technology and features that fight the impact of climate change. This would have to involve extensive investigation from an engineering and structural perspective.
Another concern is Florida's limestones, which make it hard to optimize tunnelling machines due to the natural holes. Moreover, the city dons many underground aquifers, which experts claim need to be protected as well. However, the Boring Company is open to studying the geological aspect on which path to dig that leads to the beach. It can avoid risks and drastic environmental impact.
But one of the valid concerns from transportation planners is why Fort Lauderdale would settle for standard Teslas? With that, they'll need to drive hundreds of passengers from downtown to the beach when a bus or train can accommodate more. 
Mayor Dean Transalis stays positive
Fort Lauderdale Mayor Dean Transalis is nothing but excited about Musk's proposed transit loop. Aside from solving traffic in the most congested streets in the city, this project will also relieve parking stress at Fort Lauderdale's beaches.
The city of Fort Lauderdale is now seeing an expected $30-million budget for this transit loop. This is despite the Boring Company's promise of faster construction times and lower costs. However, this promise received criticism from tunnel industry experts and engineers. They say the company doesn't have new technology for building tunnels. 
Talks from Fort Lauderdale Vice Mayor and Governor are now looking into opening the transit loop by the end of 2022.
Regardless of the skepticism from transportation and tunnel experts, the Boring Company remains optimistic about the project. They said a ride in standard Teslas that brings people from downtown Fort Lauderdale to the beach would cost each person $5 to $8. This is in comparison to a similar route with Uber, which will cost $10 per person. 
But Mayor Dean Transalis hasn't yet closed the deal on the Boring Company's proposal. Instead, he offered other tunnel-digging companies to submit better and more innovative tunnelling methods within 45 days.
Top 10 Best Meal Delivery Services to Try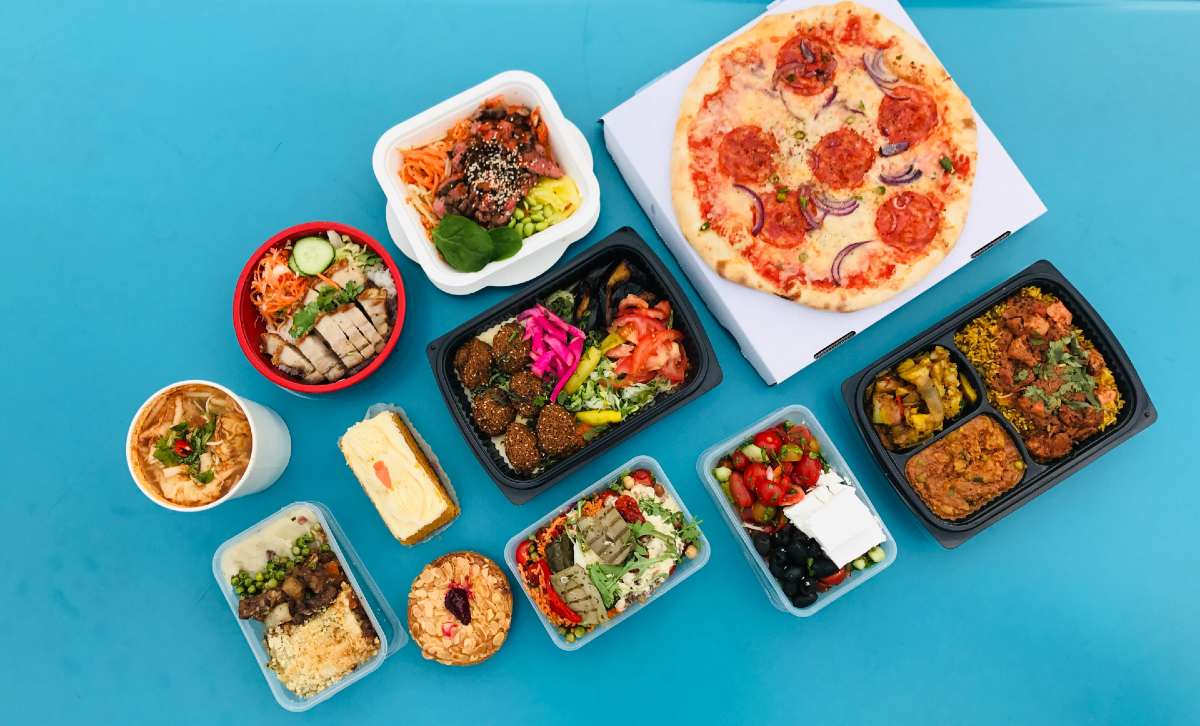 Many people have been trying to stay at home amid the coronavirus disease pandemic and grocery delivery services have come to save the day. But if you want to take it up a notch and also save chopping and meal prep time, meal delivery services will be more your jam.
Here are the best meal delivery services to check out the next time you want a convenient home-cooked meal.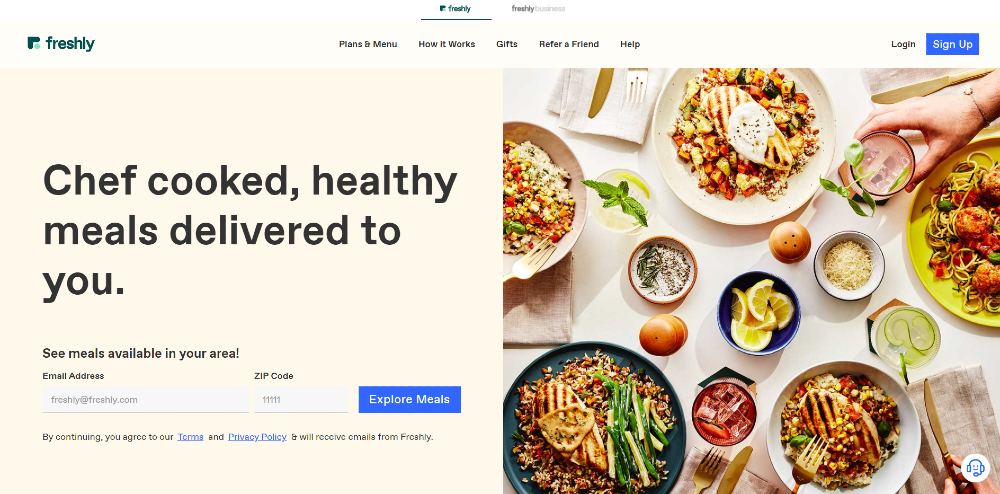 First on our list of best meal delivery services is Freshly. This platform offers single-serve fully-prepared meals. That means you won't have to saute, boil, or anything else that would require more than three minutes to do. The plan costs $11.49 per meal for four meals per week but if you order 12 meals per week, the price goes down to $8.49 per meal.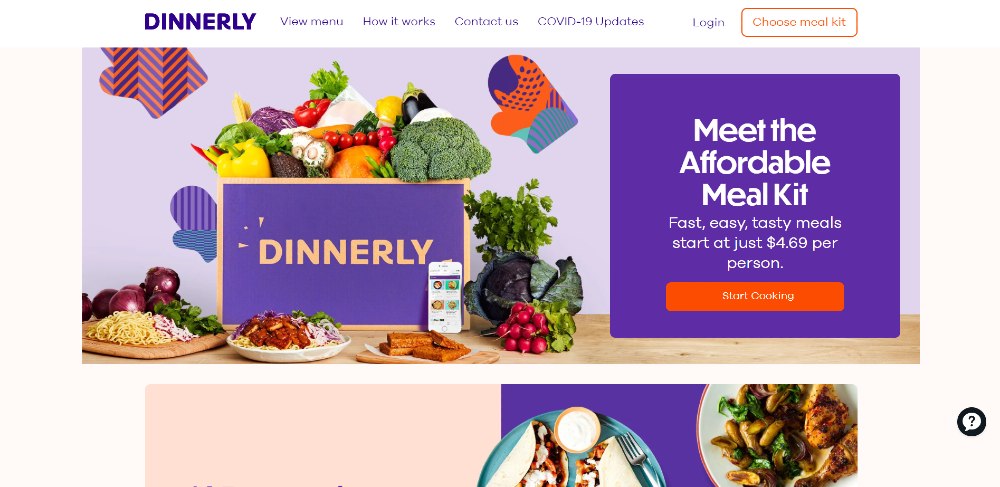 If you want to feel like a cooking whiz, Dinnerly is one of the best meal delivery services to try. Instead of delivering cooked meals, the platform offers meal kits with all the ingredients you need. The best part is, they offer it for as low as $4.69 per person. Their products cost a lot less than other providers because they use digital recipe cards and spend less on marketing.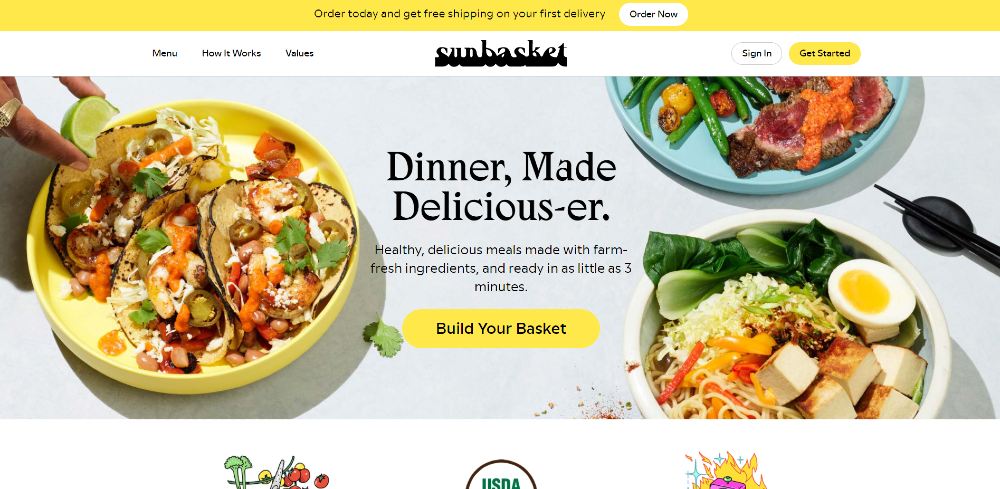 If you can't decide between fully-cooked meals or meal kits, Sunbasket can give you both. They have fresh and ready meals that you can buy and heat up. Or if you want to flex your muscles in the kitchen, you can also try their meal kits. Their dinners start at $8.99 per serving.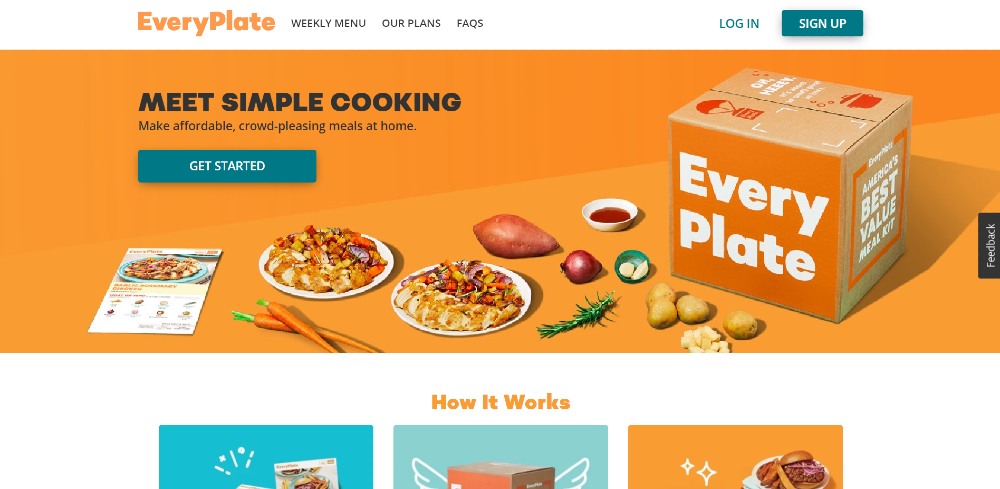 EveryPlate is a good choice for those who want to practice their cooking skills without tiring themselves out too much. The meals only take six steps to make and are ready within 30 minutes.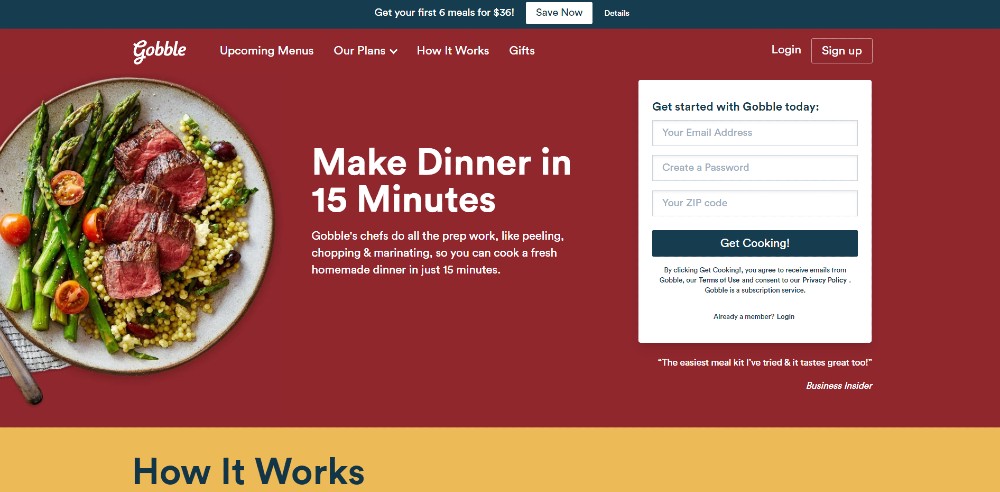 If you can only handle 15 minutes of cooking, then check out Gobble. Their chefs do all the tedious work, from peeling and chopping to marinating. So you'll spend less time preparing and more time enjoying your meal.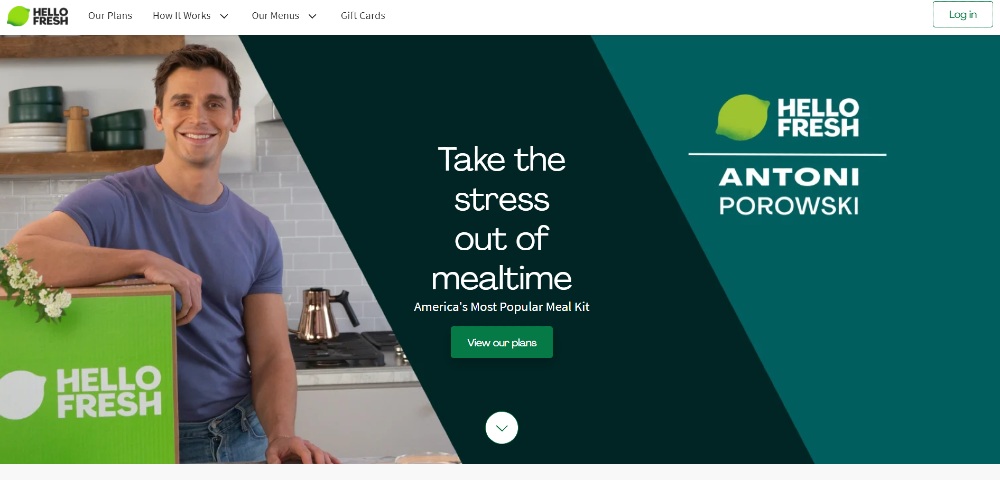 Hello Fresh says it's "America's Most Popular Meal Kit" and it's surely worth checking out. Each of their boxes contains pre-portioned farm-fresh ingredients and easy-to-follow recipes with nutritional info. The kit also fits perfectly in the fridge so you can order it in advance.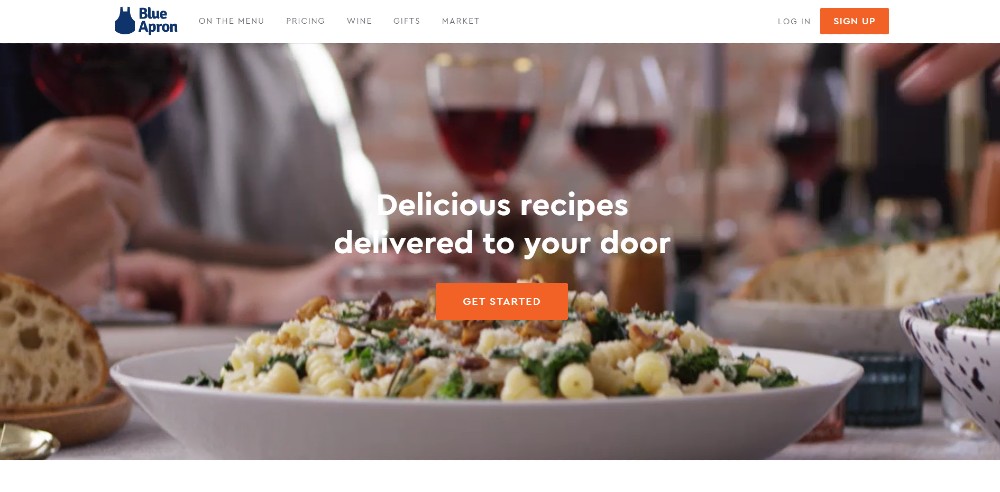 If you're the type of foodie who likes to keep things exciting, this service is for you. Blue Apron keeps dinner interesting by offering a wide variety of meals – from healthy options to premium plates. The service costs $9.99 per serving for two recipes per week (each one serving two people).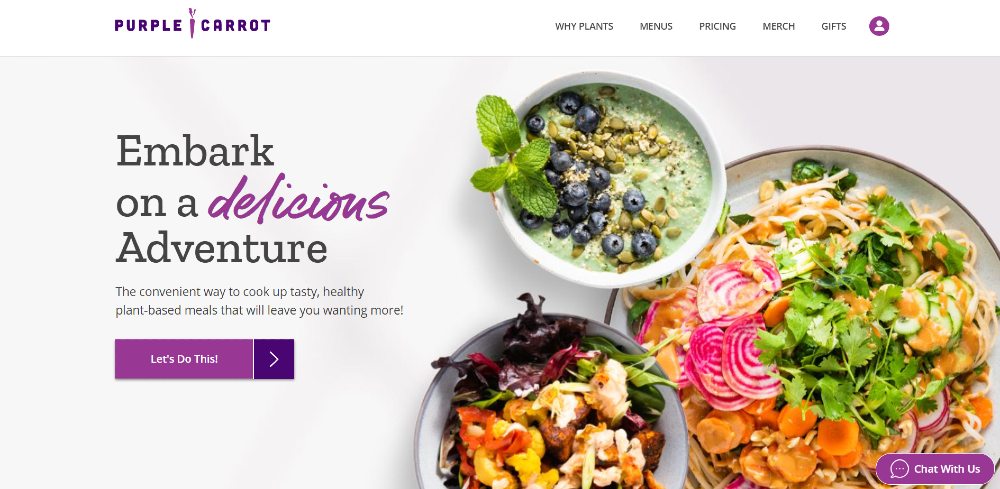 Who says meat-eaters have all the fun? Purple Carrot offers plant-based meals that are good for you and good for the planet. Best of all, their menu options are anything but boring – you'll get all the flavors and nutrition you need sans the guilt.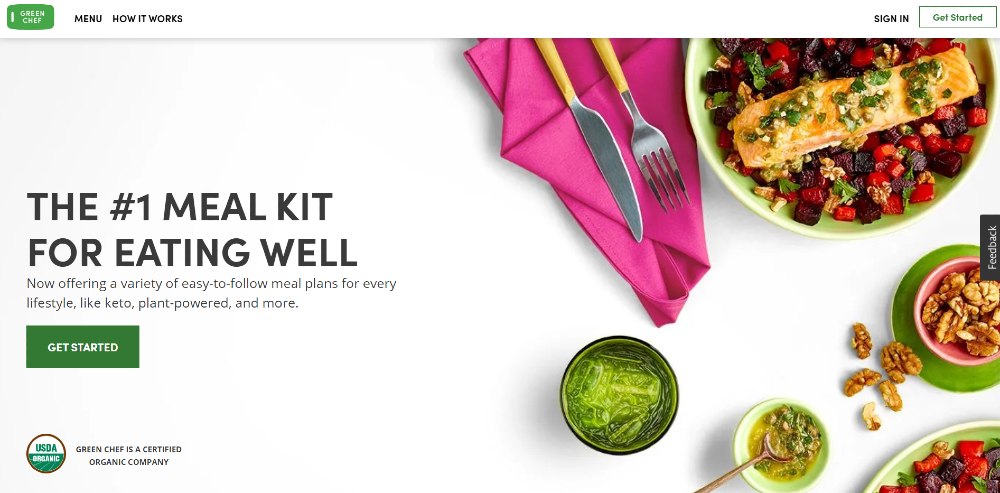 Green Chef is another favorite for foodies trying to eat clean and stay lean. They offer three menu categories – balanced meal, plat-powered, and keto + paleo. That means you won't have to go astray from your diet to enjoy delicious meals.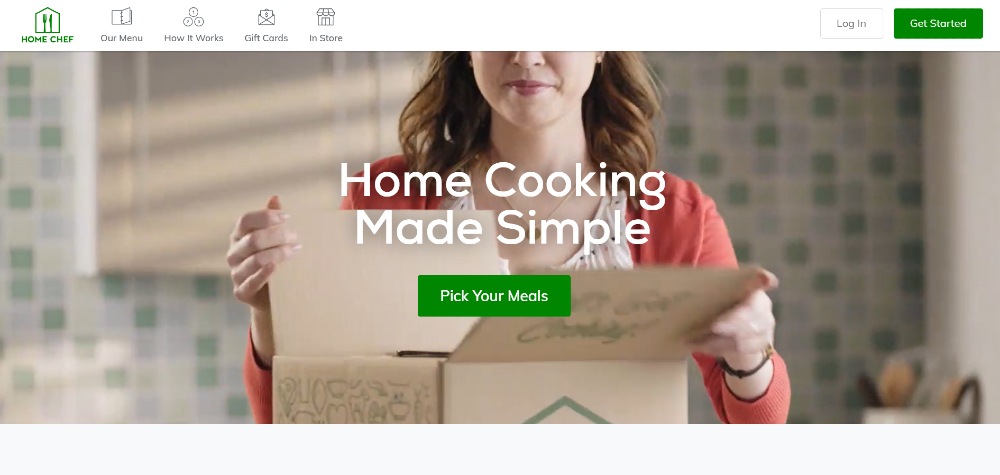 Last but not least on our best meal delivery services list is Home Chef. This platform offers weekly meal kits starting at $6.99 per serving. Whether you're cutting down on carbs, calories, or animal byproducts, they have the plan for you. You can also upgrade, double up, or swap items according to your preferences.
Coinme: Financial Services Crypto-Enabling Legacy Raises $10M Funding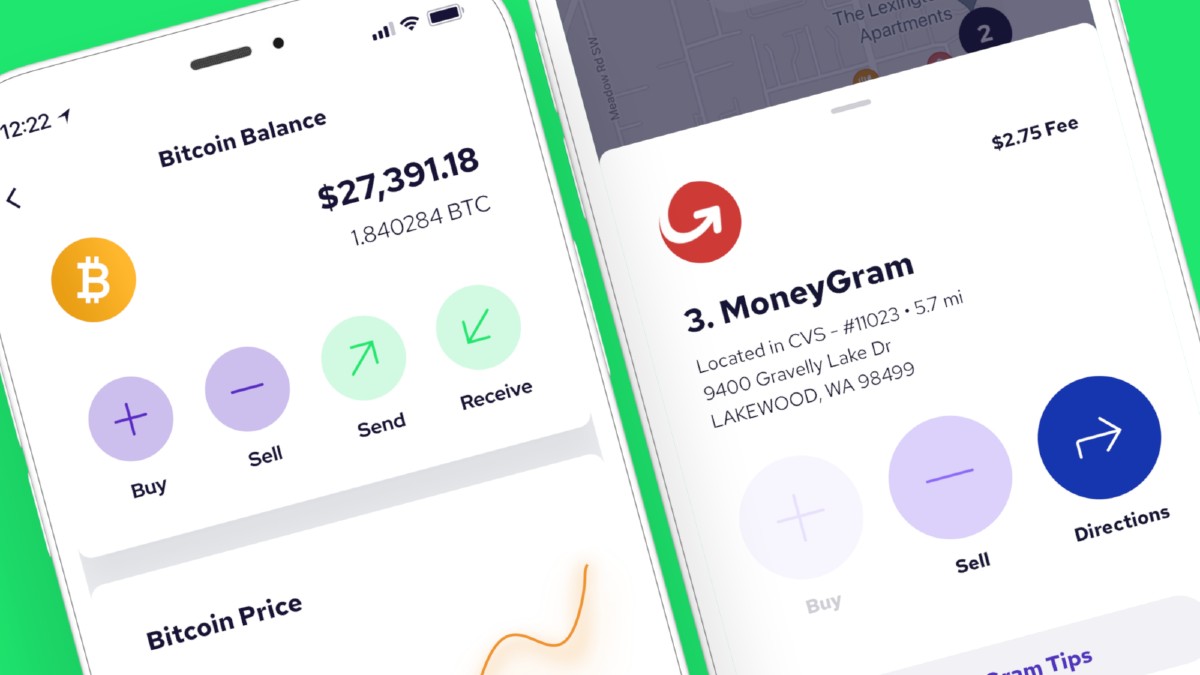 Coinme, a cryptocurrency startup based in Seattle, raked in $10 million worth of funding from investors. Although fluctuating, cryptocurrency is still a powerhouse this 2021. It's no wonder why Coinme managed to raise a $10 million grant from its existing investors.
What is Coinme?
Coinme is a cryptocurrency startup founded in 2014. Since day one, the company has made it its mission to be one of the world's trusted cryptocurrency gateway. The legacy started with the most well-known digital currency— Bitcoin. Using the most relevant digital currency back then, Coin me started a few Bitcoin ATMs. It offers an enterprise "application programming interface" or API to provide Bitcoin's secure sale. 
Between 2017 to 2020, Coinme experienced an overwhelming 2,200% revenue growth. Due to the consumer's demand for bitcoin and the pandemic's uncertainty, their revenue skyrocketed.
Fast Forward to 2021, Coinme managed to build up and grow thousands of kiosks. The company believes that cryptocurrency provides an equal opportunity for everyone. Therefore it needs to be more accessible.
Coinme is supported by the following:
Pantera
Blockchain
Digital Currency Group
Xpring
Coinstar
Hard Yaka
Nima
Percival Capital
How to Use Coinme
For those who are not aware of how to use Coinme, you can buy Bitcoin with four simple steps. First, you're required to create a Coinme account. Next, you must be able to locate the nearest kiosk to your place. After that, you can insert cash into the kiosk.
However, it would be fantastic if you kept in mind that coins are not accepted for Bitcoin transactions. Finally, you can redeem and receive your Bitcoin in an instant. Another thing you need to remember is Coinme's daily purchase limit.
'Crypto-enabling' Feature
Coinme allows the buy and sell of bitcoins with cash for its customers. Currently, the startup has more than 15,000 locations through partnerships such as Coinstar and Moneygram. Coinme had its bitcoin ATM. However, it's focusing on its cryptocurrency cash network.
Using the digital currency cash network allows financial services such as Moneygram to be "crypto-enabled" via an enterprise API.
Although the market is volatile, most of Coinme's consumers are not speculating about its price. Instead, they take advantage of Coinme to acquire cryptocurrencies at store value. There are a lot of ways to take advantage of Coinme's services. It includes using cryptocurrencies as payment for services and goods or sending it to your friends and family.
$10 Million Worth Funding
As the largest licensed cash network for cryptocurrencies in the US, Coinme raised $10 million for strategic funding. The funds were raised by Coinme's existing investors, including Digital Currency Group, a capital market company.
Coinme Expansion
The startup plans to expand internationally in the upcoming months. Currently, the company has 58 people in total and managed $30 million to date. Neil Berquist, Coinme's CEO and co-founder shared expansion plans later this year. He announced that the company would dive into various markets, starting with Latin American.
El Salvador recently became the first country to adopt bitcoin as a legal tender formally. Yes, that means history was marked during cryptocurrencies' most crucial time. Meanwhile, politicians of Latin American countries share support for bitcoin's adoption as legal tender. The politician's active support drives a more favorable opinion of locals.
Specifically, politicians from various nations such as Argentina, Brazil, Mexico, Paraguay, and Panama have expressed their interest and support for cryptocurrency.
Other than penetrating the international markets, Coinme plans to add multi-coin support to its system. It means we get more digital currency offering aside from Bitcoin. It also plans to add a type of payment to buy and sell digital currencies on Coinme's products.
According to Bergquist, people want different types of payment. Consumers want to buy using their bank account. He especially pointed out how consumers expressed their demands to access different cryptocurrencies other than Bitcoin. Well, now, all your demands are being fulfilled by Coinme, one step at a time.
Final Thoughts
According to PR News Wire, by 2023, the blockchain market, as expected, will rise to $23.3 billion. With the continued growth, investors are sure to spread investment to promising cryptocurrency startups. Since 2017, cryptocurrency startups like Coinme have raised funding. Overall, startups reached a whopping number of $20 billion to date.