Penji Review: The Top Fiverr Alternative (+25% Promo Code)
Move over Fiverr. Unlimited graphic design services are the newest alternative to hiring a graphic designer. But, these services bring up many questions. For example: How unlimited is unlimited graphic design?
We tried out one of the top services: Penji.
Like many of their counterparts, Penji offers graphic design work on a monthly subscription. We put their promise of fast turnaround, high-quality, and affordability to the test.
You can submit as many design projects as you want via their online portal, and they'll complete your requests one at a time until your queue is complete. This type of service promises to be a great added resource for teams to improve productivity.
Does it sound too good to be true? We thought so too. So, we signed up to see for ourselves.
This article was updated on June, 2021.
Quick Summary
As with any service, there are pros and cons. To help with your graphic design hiring decision, we decided to condense what we found in a bulleted list below. Here's a quick summary of our review of Penji's unlimited graphic design service.
(Still wondering what "unlimited graphic design" is? We explain what it is here.)
Pros
Easy and quick to create design projects
Storage for all my requested designs
VERY fast turnaround on most projects. I expected just 1 draft in 24 hours but instead received 3 drafts. Revisions were sometimes completed the same day I submitted them.
Helpful features such as a revision tool, ability to invite team members, brand profile, and more
Upbeat and direct communication from everyone I interact with
A dedicated and responsive account manager who replies within a few hours
Cons
Can't call or talk to designers
Best if you have design projects ready to submit
Not available as an app
Overall Experience
Penji's "unlimited" design model is a great choice if you have the right expectations going in. The service is affordable for growing businesses and their output is reliable. However, if you're expecting to be on-call or face-to-face with your designer, this type of service is not for you.
Compared to designing yourself, hiring freelancers, or using Fiverr, Penji is a much better service and value by a long shot. Their team of designers lived up to the promise and exceeded my expectations.
Thinking of trying Penji out for yourself? Here's a special Penji promo code for Owner's Mag readers:
Use the Penji promo code "OWNER25" to get 25% off your 1st month.
---
PENJI FULL REVIEW

We created this Penji review by signing up, requesting a design, and examining the results. Here's how it went.
Final Verdict
We get it. You want to know how it went without reading all the mumbo jumbo.
All four projects were completed within two weeks and I was impressed with how they all turned out. If I had paid hourly or per project, these would've easily cost me well above $1200+ to get done, and probably taken weeks.
With Penji, it took just a few days and I paid a fraction of what I would've paid elsewhere. Definitely impressed with both the turnaround, quality, communication, and value this startup has to offer.
But Penji isn't without its flaws. The service definitely isn't for everybody.
Who would benefit:
business owners
marketers
agencies
creatives with consistent design needs
If you don't have a consistent need, the bill will start racking up after a couple of months and you won't see the value in the subscription.
However, if you do happen to fit their target demographic, then there's no better alternative out there. The speed and quality of their work easily rival other services I'd ever used. For $399 per month, this is an absolute steal.
What I Did Step by Step
Now, if you want to get into the meat of how it went, keep on reading for every detail of how I got from the sign up screen to the final project.
Signing Up For Penji
Signing up for Penji was a relatively quick and painless process. All of my questions were answered in less than 5 minutes by customer support via Intercom and another 2 minutes to complete the checkout process.
Communication with Penji's Support Team
How fast and reliable a company's support team is before you are an active customer is a reflection of what's to come. If they're unresponsive now, it will only get worse once I'm a customer. I reached out to Penji's customer support team via their Intercom chat popup and got a response within 30 seconds, which is pretty good. I asked basic questions and the agent seemed knowledgeable.
Communication as a Customer
All communication is done online through Penji's proprietary online portal. That includes revisions, feedback, and answering any questions my designers may have.
Communication with Your Designers
Penji assigned me 1 designer, Billie, and communication with her was easy. If you have used any messaging platforms like Slack, Facebook Messenger, or Discord, you'd be familiar with this form of communication.
Billie was responsive, attentive, and always seemed to have a positive attitude no matter how demanding my requests were. She had many questions about the projects, which I tried my best to answer as a customer. Though the back and forth took longer than I wanted, I realized she was just being thorough to get the design done right, which I appreciate.
Communication with Your Account Managers
They assigned me an Account Manager, Charmaine, who was very quick whenever I needed something. It usually takes just a few hours for me to get a reply via email from her. When I had an issue with one of the projects, she quickly stepped in and helped resolve the situation.
1. Choose the Right Package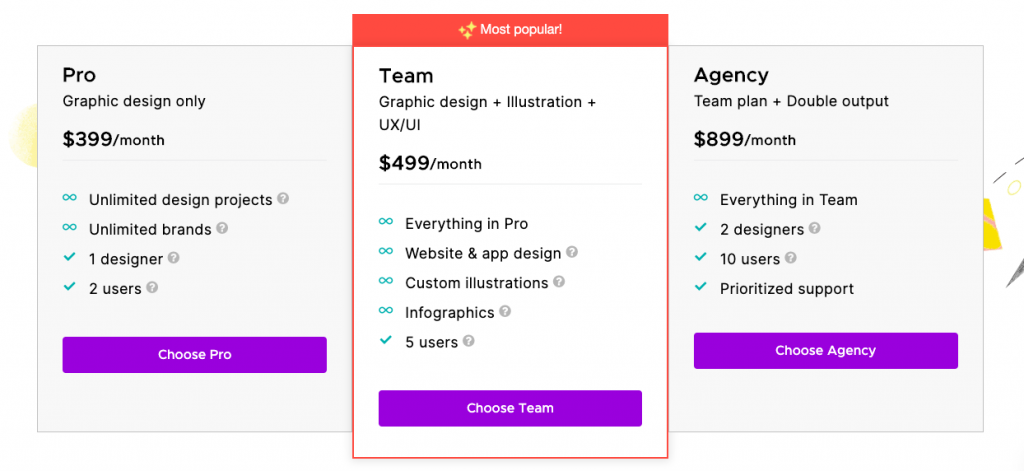 All the packages are laid out with monthly, quarterly, and yearly pricing. Starting at $399 per month for the Pro plan, you'll be able to make unlimited graphic design requests with a 24-48 hour turnaround. As your design needs grow, you'll have the Team and Agency packages to choose from.
2. Checkout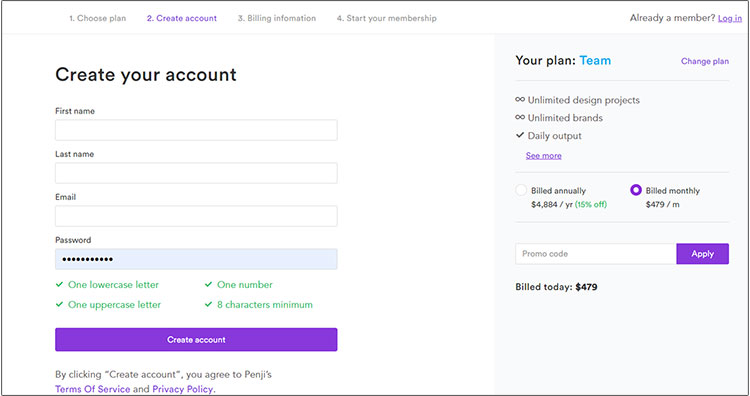 The form is straightforward and easy to fill out. Checking out was a breeze and took about 2 minutes.
---
3. Submit a Design Project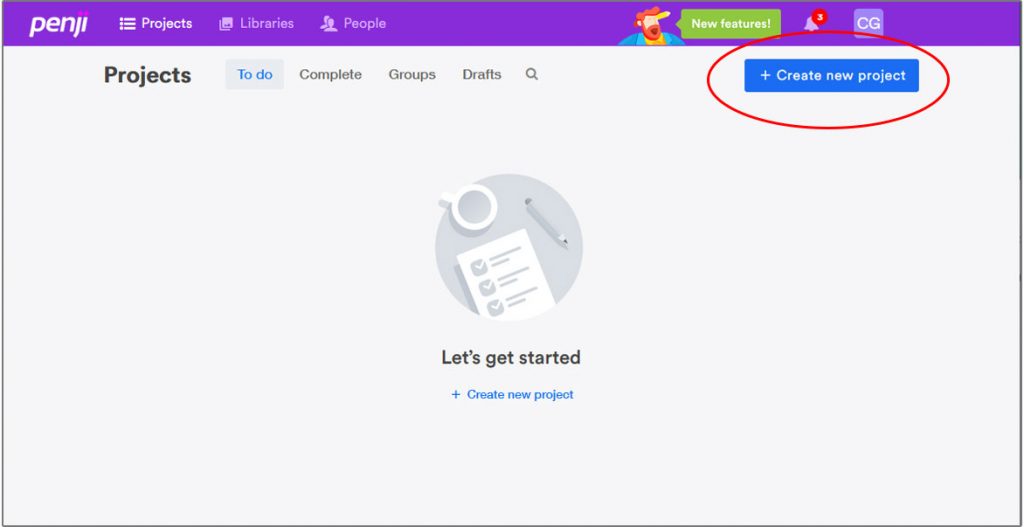 Clicking on the "+ Create new project" button, I'm presented with a visual chart of all the design categories they offer. They offer an extensive selection of options and even the ability to request a custom project.
4. Fill Out the Request Form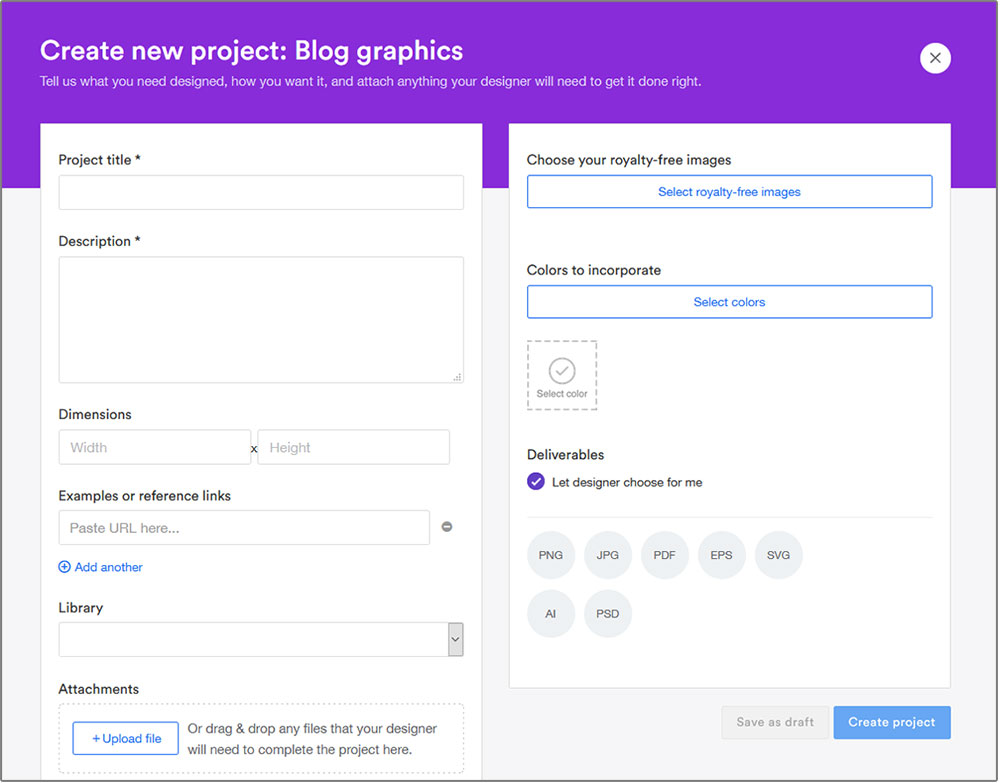 Next, I filled out a short form detailing what I wanted them to design. For those of you who hate long forms, this one from Penji is easy to follow and doesn't ask too many questions. Most of the questions are actually optional so you can be as descriptive or non-descriptive as you like.
My test projects
As a digital publisher, we produce content on a daily basis and always have a need for on-brand graphic design. I created several projects to test how well-rounded Penji is and how they handle both simple and complex requests. A simple banner should be difficult, but can they handle a complex infographic with lots of texts and imagery?
Here are my test projects:
Blog Graphic: Best DSLR Camera Equipment For Beginners
Custom Illustration: Best Vacuum Cleaner Money Can Buy
Facebook Post: Isometric Tech Gadget Graphic
Magazine Print Cover (Owner's Magazine's 2020 May Edition
Despite creating four projects, the entire process was quick and smooth. It only took a few minutes to create them and their internal platform was lightning fast. At this pace, I can see myself submitting multiple projects on their platform with ease.
---
Turnaround Time
I expected at least one draft the next day. What I didn't expect were three drafts ready for review. To give you a comparison, most freelancers and design firms we've hired take several days to submit just one draft.
The designs were surprisingly good considering that it's the first draft AND they had a 24-hour turnaround. After reviewing, I realized how they did it. Every project had a different designer. I wasn't assigned just one designer. It was like having my very own virtual design team.
4. Requesting Revisions
Though the designs were good, I still needed a few revisions. The drafts were turned around usually the same day or by the next day. Their support agent actually told me it will take 24 hours to turn around revisions. The revisions that took 24 hours were typically much more involved.
Overall, revisions were quick. Most came back within a few hours after I submitted them.
My one gripe would be that I prefer to have some sort of real-time chat with my designer or at least have a Zoom call. That's one thing I like about working with my freelancers. Whenever they were online, we could just have a back and forth conversation to get the revisions across. I can't do that with Penji.
Built-in Revision Tool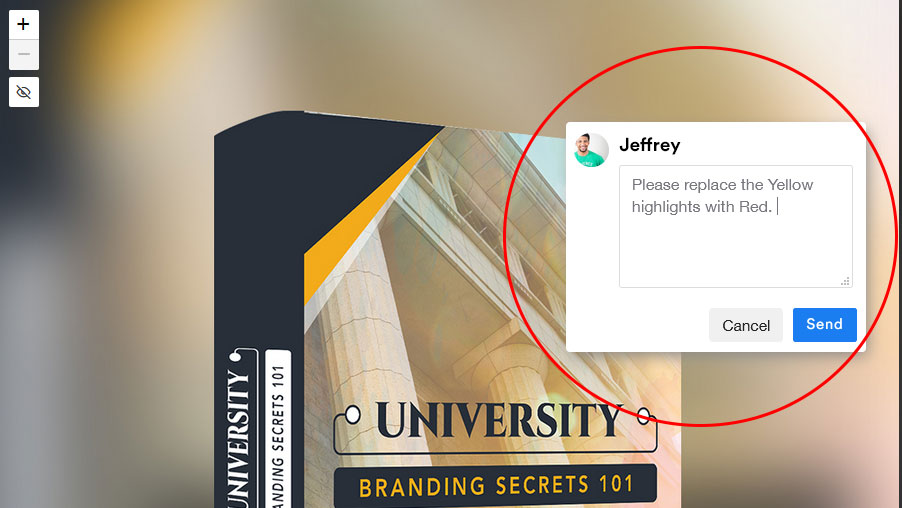 Penji has a built-in revision tool that lets me click anywhere on the design to leave a revision. I found this incredibly useful as it enables me to pin-point what I want to change.
---
The Results
It took about 1 week to go back and forth with revisions and edits for all 4 design projects. At the end of the week, I received the final drafts for all three. Here are the results of the three test projects.
1. Blog Graphic: Best DSLR Camera Equipment For Beginners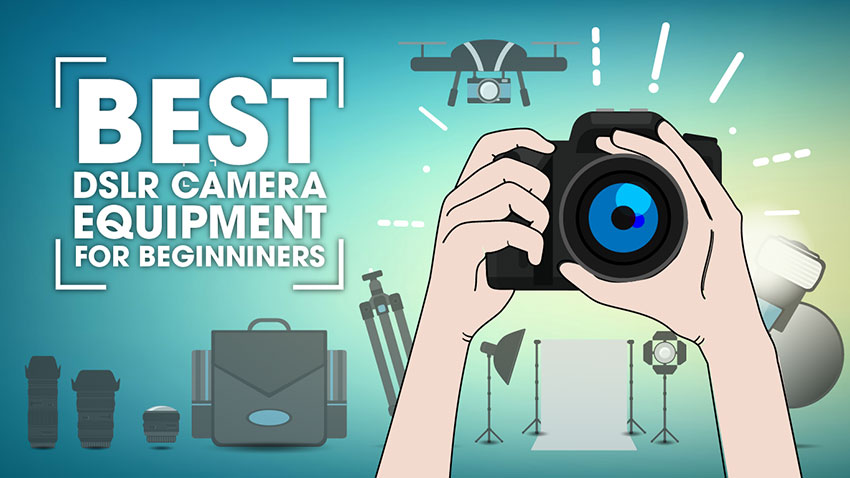 This far exceeded my expectations and will more than do for the blog I'm writing about DSLR camera equipment. I think most designers would probably just stop with 1-2 icons and graphics for this design. My designer decided to add the tripod, three lenses, drone, backpack, and a whole entire stage lighting kit.
I didn't ask for those, but I'm impressed with the quality of the design. No revisions needed. I approved this project on the first try.
2. Custom Illustration: Best Vacuum Cleaner Money Can Buy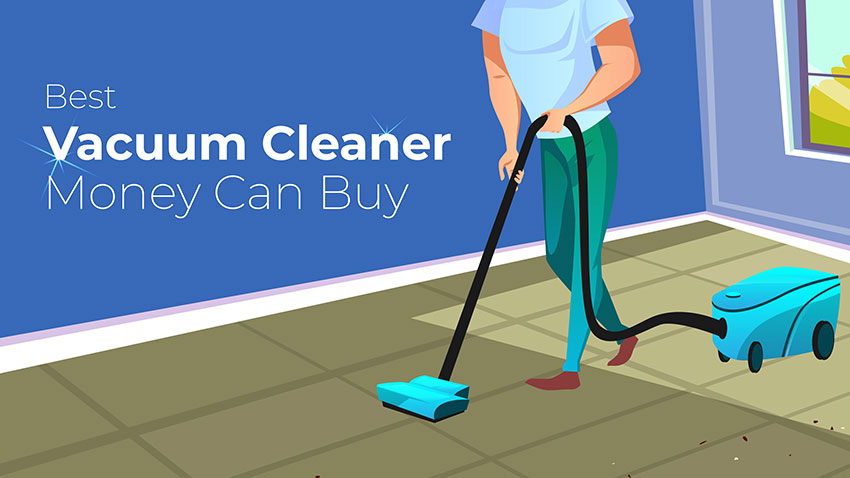 For this project, I asked my designer Kei to do a custom illustration of a man vacuuming his floor. He actually drew it up and sent me a rough sketch first before he started coloring it in. That was an extra layer of care and attention to detail I wasn't expecting. Needless to say, I approved of his drawing and he delivered this draft the next day.
Revision
Everything in this graphic was hand-drawn and then colored digitally. Like the first project, I couldn't think of any revisions except asking him to put the texts "Best Vacuum Cleaner Money Can Buy" on the graphic.
He went the extra mile and designed the text to fit the graphics. See for yourself above. It's details like these that I would have had to harass my freelancer and he would try to nickel and dime me for every revision. Great work Kei!
3. Facebook Post: Isometric Tech Gadget Graphic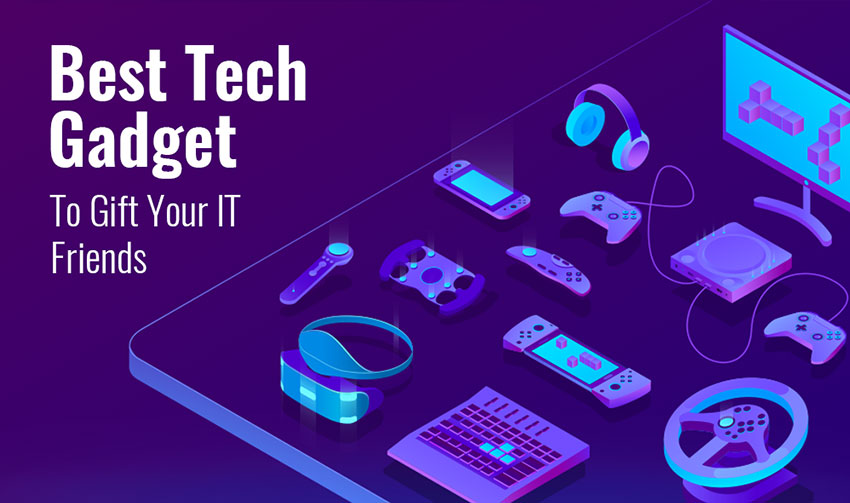 My designer Jave's first draft amazed me because of how much detail he put into this project. I had asked for an isometric graphic with various tech products laid out on an isometric glass plane. I honestly thought my description may have been a bit too vague, but he understood my vision even better than I did.
4. Magazine Print Cover (Owner's Magazine's 2020 May Edition)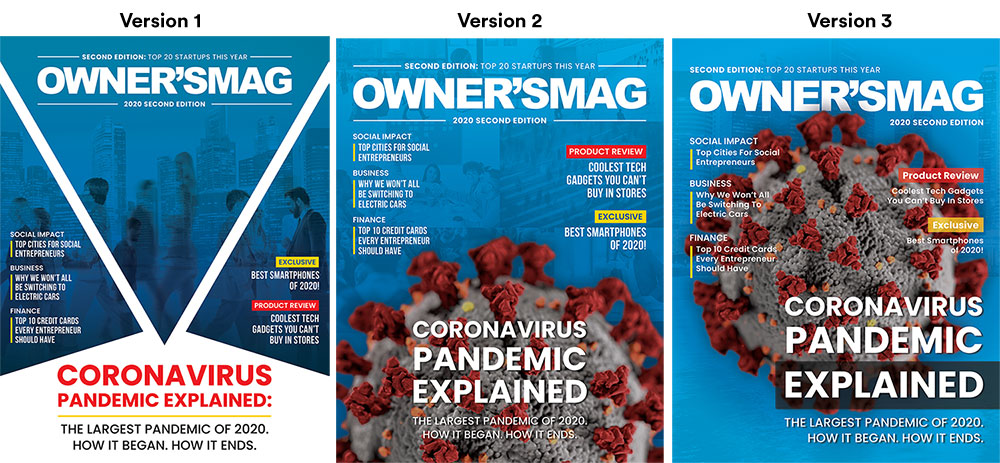 My designer Billie gave me 3 versions of the magazine cover. I don't like version 1 at all. It looks too templated. I personally like version 2 and 3 and left revision notes accordingly. The coronavirus image was entirely her idea and I love it.
Revision
This project took a bit longer than the others because my designer Billie had questions and we had a lot of back and forth. I didn't mind at all since she was asking good questions that I should've included in my design request. Overall, I appreciated the extra time she took to understand me and the project better.
About three days later, I received another draft which blew everything before it out of the water.
---
Reviews From Other Sources
Because you may not take our word for it, here are some of the most recent Penji reviews from other sources:
Jan Kartusek
Jorge Vila
IM Nights
Disclaimer: we receive an affiliate commission when the Penji promo code is used, however, the review is based on our experience.
OpenStudio – Business Management All-In-One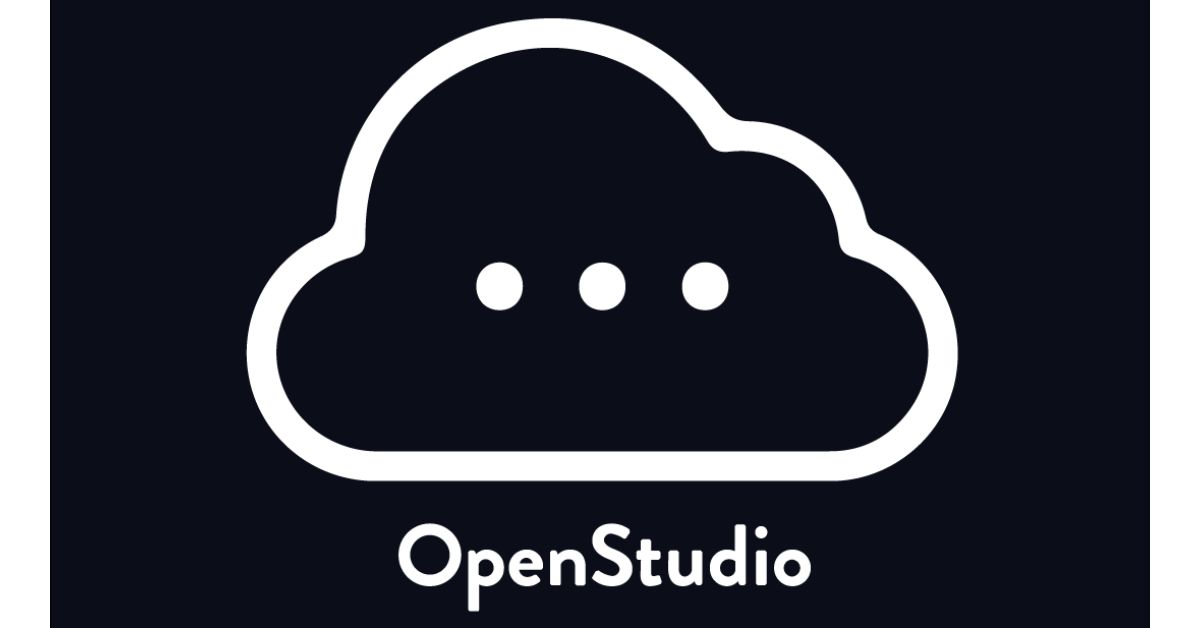 We all need a service that makes business easier, right? Managing your team, your finances, your documents, and your customers can be an arduous juggle. There are a few services out there that help businesses manage all of this. But have you heard of OpenStudio? No? Well, allow us to make a proper introduction. 
OpenStudio helps you centralize all the applications and services you may need in order to run a business.
Some of the top features offered by OpenStudio are necessary in order to run a business but haven't necessarily been rolled into one package. Things like IT Protocol/Document Management create a shared workspace to save your important documents for future consultation.
Or perhaps you may find the Permissions and Authorization Management feature useful. You can decide which permissions and applications every member can access.
OpenStudio offers the following services:
Surveys
Content Management
Task Management
Ticketing
Alerts
Document Management
File Sharing
There are other similar services, but none of them are as neatly packaged and formatted as OpenStudio. Running a business doesn't have to be complicated. All you need should be at your fingertips. A custom environment to manage your team, your finance, your documents, and your customers? Sign us up.
Archbee Is Here To Centralize Your Company Data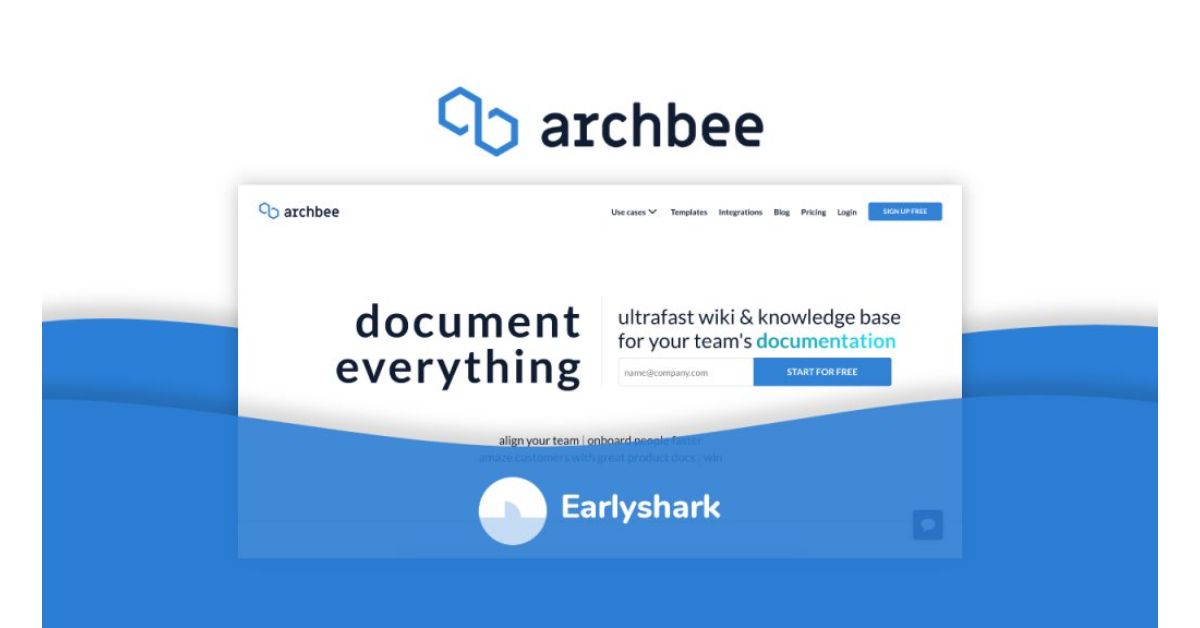 If you could describe Archbee in two words they would be: "documentation specialist."
Founded in 2018 with $1 million in funding. Archbee is a knowledge base platform for technical teams to create, structure, and share documentation internally and to customers. 
The software provides a set of customized tools for software developers. This enables everyone in the business to organize key information and intelligence in a single hub. That's a benefit of colleagues and customers, both present and future. 
Meet Dragos
In an interview with Forbes, founder and CEO of Archbee, Dragos Bulugean stated:
"We are talking about the knowledge that makes your business what it is. Archbee is meant to be the one-stop-shop for the documentation needs of software companies."
"Businesses are in a rush to create products, launch them faster, and be the first to market. An important part of creating a product is its catalog or index – in essence, the 'how to' guide.'"
"It is this often neglected task that Archbee is making it easier to create. It is not just a product manul but a central knowledge base and the true front of knowledge which is making an impact on commercial metrics – helping improve onboarding time for customers, reducing the number of support tickets and, importantly, making the products understood by users."
"We're focused on helping any company that builds software to create collaborative spaces which are accessible to all and easy to use."
This long-awaited platform offers editing, document collaboration, Slack integration, file storage, and other related services. These features, in turn, enable engineers to disseminate real-time information about planning on their construction team.
When you have a software as innovative as Archbee, it frees time up for developers and engineers. That way they're able to spend more time in "deep-work" mode and solve more challenging problems that require full attention. 
In short, with Archbee, you can centralize all of your information in one place.
Meet The World With Memrise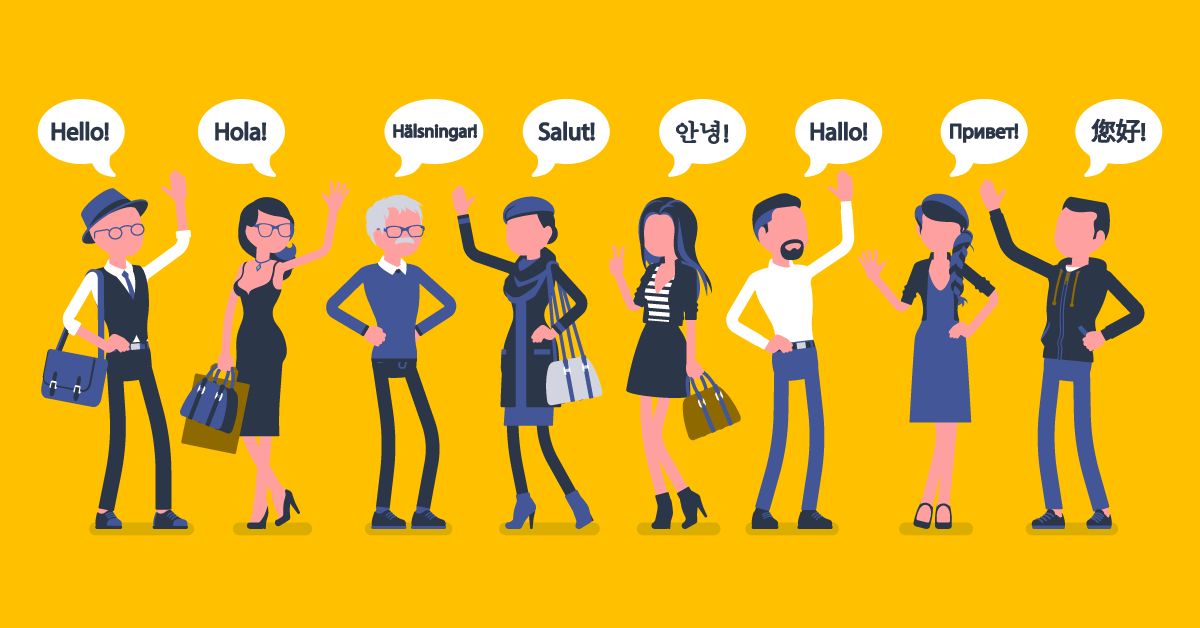 All over the world, around 60-75% of people speak at least one language. People who speak more than one language report improved memory, problem-solving, critical-thinking skills, enhanced concentration, and more. So, if you speak more than one language, you essentially have an improved brain. If you want to join this crowd, Memrise may be the most effective option out there.
"One of the things that had kind of caught my attention was that psychology around how we learn languages."
Ben Whatley, Co-Founder and CPO of Memrise, learned French the way most of us learn a second language. We're given the rules of the language, the grammar, how to speak properly. But there's a flaw in that approach.
"I would go to France and I couldn't speak a word. I wanted to understand why that was.
"That was a light bulb moment."
The way we're taught language is from the left brain perspective as opposed to the right. The left brain involves analytics, reading, and writing. The right brain involves creativity. If you need a metaphor to help you out, the left brain is the uptight, brilliant nerd and the right brain is the hippie-dippie artist.
Whenever you're learning a language, you may often hear that the best way to learn is to immerse yourself in it. If you're learning Spanish, spend a month in Mexico City. If you're learning Japanese, take a trip to Tokyo. And so on. The grammatical approach to learning language has its value, but it's the colloquial experience that truly helps imprint
Whatley and fellow Oxford classmate, Ed Cooke, founded Memrise in 2010. Cooke, a Grand Master of Memory, had combined his skills with Whatley's observations and ideas. They conceived of a new method of language learning. One more in line with immersion than grammar. 
"We've been gradually and daringly evolving the product to bring more and more of the richness of real-world content into the course of our ongoing experience."
"In 2016, we did a tour around Europe on a double-decker bus to collect a video dictionary of all the European languages.
"Tens of thousands of short videos of native speakers [speaking] in context."
While other language learning apps like Duolingo or Babbel have computerized voices, Memrise has actual recorded voices.
"That kind of got baked into our core algorithm – namely naturalistic accents, idioms, phrases as they're spoken in the real world, not sort of in the kind of academic sense, but a kind of multi-dimensional learning." – Cooke
"Most everyone really wants when they're learning a language is they're learning it to connect with other people, to be able to read what other people mean and to be able to express themselves to other people." – Whatley
Speaking Spanish to your teacher versus speaking to a coworker is notably different. Your teacher will have you say "poco" to mean "little" when your coworker will make fun of you for sounding too proper. Memrise would teach you that "poquito" is the casual way to say "little."
Memrise is disrupting the academic dominance of language learning by focusing more on practice than technique. How many native English speakers do you know that speak perfectly grammatical English?
Let's take "you all." In the south, you'll here "ya'll." But in Pittsburgh, you'll hear "yinz." Do you think ESL teachers are noting things like that? Probably not. Memrise, however, does focus on this more casual ways of speaking because they have a stronger understanding of how the human brain functions and how we communicate with one another.
One interesting feature you'll find with Memrise but not any other language learning app are Zoom conversations. These are free rooms where you can hop in and speak, say, Spanish with other people. Instead of traveling to Mexico City to immerse yourself in the Spanish language, you can log into Zoom and speak it with other speakers.
"It's live person to person – it's not a lesson. It is just about trying to use whatever language skills you've got in your in your bag. Just try and get it out there and use it, because that's what happens when you are actually in a country." – Whatley
"The aspiration is to make it as fun as being in the country." – Cooke
It's never too late to learn a language. The pleasure of learning and speaking a new language is immeasurably rewarding. As Memrise says on their site, "learn and language and meet the word."