Foot Cardigan Taking Socks One Step Further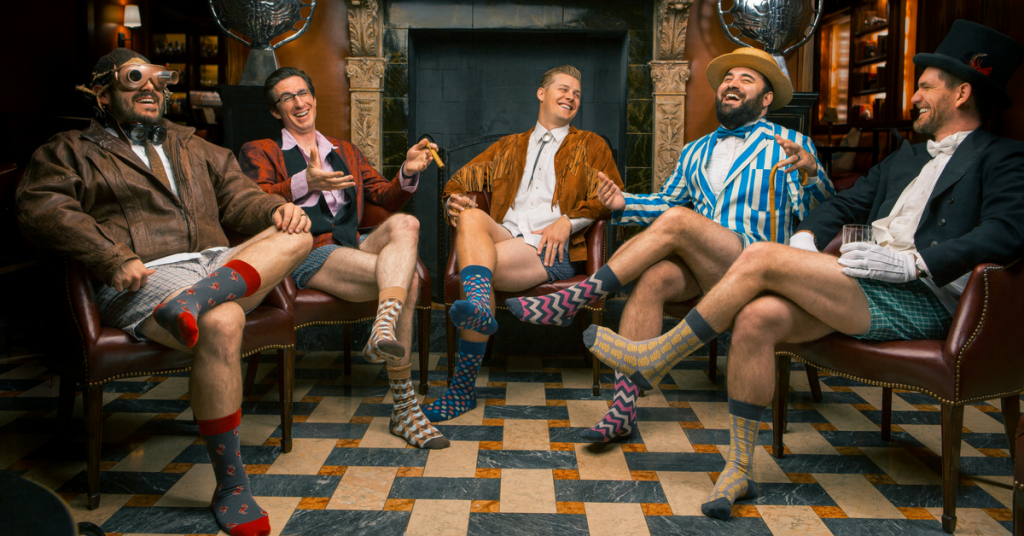 Seeing packages in the mail is probably one of the most underrated and exciting things that happen to us in our digital world. You may know them as the guys on Shark Tank that ripped off their pants. Foot Cardigan is a sock subscription that sends you random socks once a month. From holiday themed to socks covered in sushi, be sure to be surprised every time. Their fun, colorful Instagram feed is a small taste of what you will receive. We interviewed the founder of Foot Cardigan, Bryan Deluca, about how the company got to where they are today.
How did Foot Cardigan get started?
We fell in love with the subscription model after seeing that viral Dollar Shave Club video in 2012. Socks are a commodity so we knew we had a shot at having some success within the space if we came at it from a different angle, you know, like a subscription. Et voila!
Why socks?
The 'fun, crazy, fashion' sock trend was just getting going, so we kind of were at the right place at the right time. I had a little experience in sourcing so I was able to find our first factories and get that going. But I really loved the idea of taking this historically boring product, like a sock, and making buying/receiving it fun.
What makes your socks different from competitors?
Over the last four years, I think we've created our niche within the larger sock industry. Of course I think our product is as good or better than other brands out there, so when you're competing, you have to make sure there's just a quality standard there, or people won't buy your stuff. But beyond that, we've really separated ourselves with our design aesthetic. The words 'whimsical' and 'fun' are probably the most circulated within our design team. But really, it goes beyond the socks. It's the brand. The tone. It's unique to our industry.
Describe your subscription service.
Most people don't think about buying socks until they have to. They've got holes in their current ones, so now they've got to go to the store to buy new ones. It can be a hassle. But with Foot Cardigan, we give you something you need (socks), and we give you an experience you wouldn't expect for such an historically mundane product. You get a random pair of fun socks in your mailbox every month. You don't know what you're getting until you open the package. That's one of our customers' favorite things about us. We make the decision for them, and they get the surprise in their mailbox. No one gets fun mail anymore. And we're proof that people still crave it.
Tell me about your team.
It's really a privilege to work with them every day. They work really hard and are really smart. About half our team is operations and customer service and the other half is marketing/web. It's a good blend of creative people. When I say creative, I don't mean just the designers. We need every position to be creative, with how we respond to customers and how we ship out socks.
Describe your company culture.
It's pretty much exactly what you'd expect from us. Meaning, if you've been to our site or received our socks and you walked into our office, it would make complete sense to you. A lot of laughing. A lot of energy. Whimsical decor. Every person on our team is empowered to do their jobs. And they're encouraged if they make mistakes, because when we make mistakes, we learn and get better. We love taking risks. Sometimes they work and sometimes they don't. We give our team the freedom to think about how to do things better, without the fear of judgement. That matters.
How has being on Shark Tank and HSN affected your business?
The've both been really great. Both are experiences that you never expect to happen, but when they do, you're kind of like 'WHAT?!?! Did that just happen?' But yeah, our business greatly benefited from both experiences.
Do you plan on expanding your product line?
I'm so excited about this. Over the last four years, we've launched four products. In the next 12 months, we have plans to launch almost double that.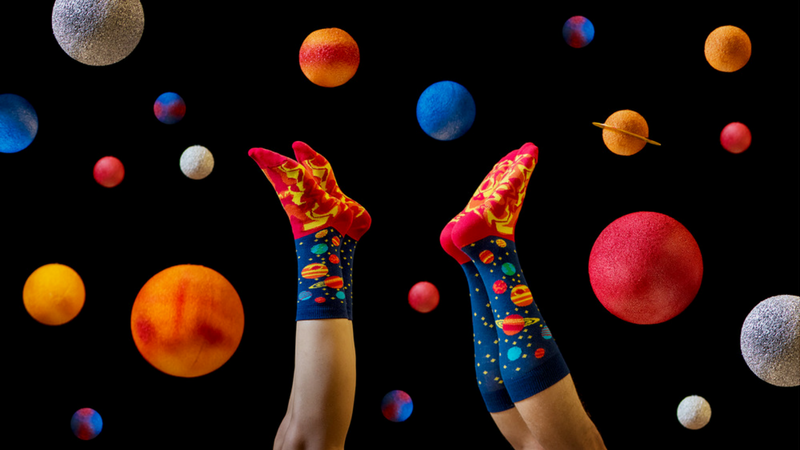 What inspires you?
My family. They are my rock. My three-year old doesn't care that I was on Shark Tank and she doesn't care if I had a challenging day at work. She just wants daddy to cuddle her and play Candy Land. That's really refreshing for me. I thrive off seeing my friends succeed. I have a lot of friends in different industries that are so damn good at what they do. When they have victories, we celebrate, and when they fail, we cry. Being around people who challenge themselves to be the best they can at what they do. That gets me every time.
What is the biggest lesson you've learned so far?
To soak in every single moment of this ride. I find moments every single day to be thankful. I often find myself saying 'I can't believe I GET to do this every day.' Because I'm not guaranteed this will last forever. So I'm going to enjoy it while I can. Tomorrow, the world could decide that socks are terrible inventions and we're going barefoot, and we'd be done. Unless we made socks that looked like people were barefoot….I'll be right back….
What are some obstacles you've come across?
Growth. While it's really exciting to be growing, it's also really challenging. 2/3 of our team have been here less than a year. We've had to create things like an organizational structure, training, etc. Navigating inventory management with our model can be tough, but we're getting there. Oh, and things like at the beginning when we had to figure out how to tell people to buy something that they didn't know was a thing. That was strange.
What was the proudest moment for Foot Cardigan?
It had to be the first customer who bought a subscription that none of the co-founders knew. We went ballistic over the fact that someone who wasn't obligated as a friend or family member bought a subscription because they just loved the product. I'll never forget that.
What is some advice you can give to someone building their own startup?
Get over that fear of failure. I see that the most from people. They work on their thing for a couple years and it never sees the light of day. No one will ever care about your thing as much as you do. We had the idea and launched in 2.5 months. It wasn't the best first site, but it sold sock subscriptions. We tweaked it from there. So yeah, just get your thing out into the world. Don't waste time and money building something people don't want. The sooner you push it out there, the sooner you'll know if it's going to work or not. That's invaluable.
5 Strategies To Massively Save On Your Holiday Spending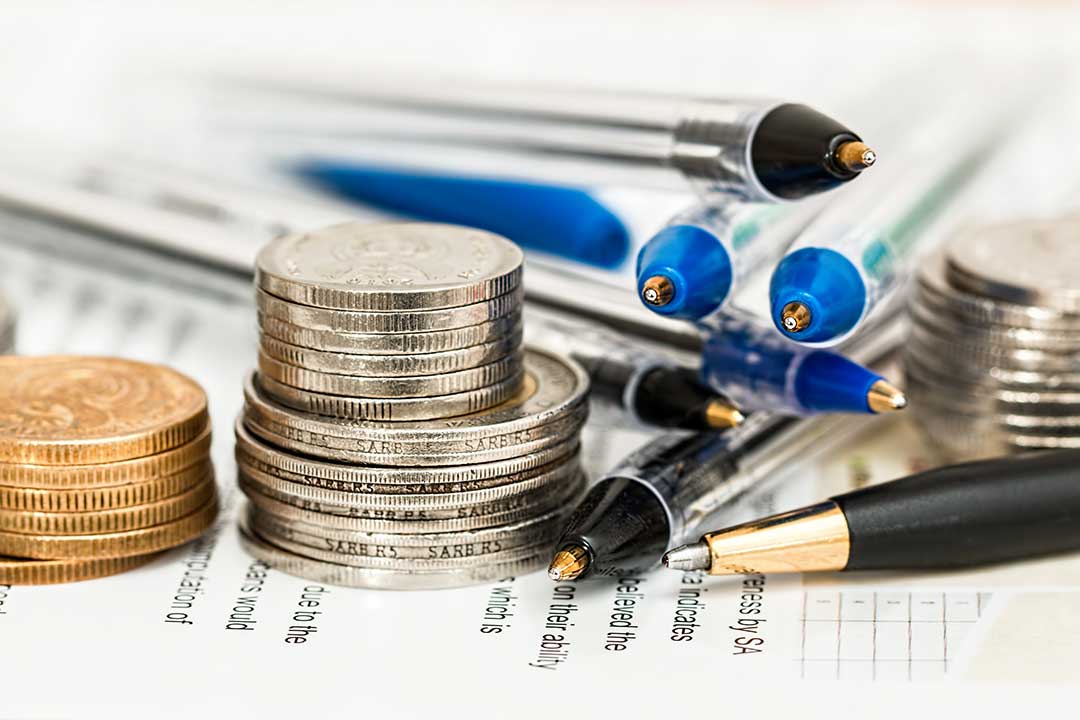 Regardless for those who are buying presents on-line or in-person, you continue to need to lower your expenses.
Whereas many individuals neatly use rewards playing cards and coupons, they're nonetheless lacking out on beneficial financial savings, which can price you serious money. These firms might help.
Get smarter about rewards
Curious which reward program suits you greatest? Birch helps you discover new bank cards based mostly in your spending habits.
Have already got playing cards with cash-back bonuses? You need to nonetheless try the finance app because it additionally helps you optimize what's already in your pockets.
By grouping your transactions into classes, Birch exhibits you which of them card provides you essentially the most bang to your buck. You'll never miss a another reward.
Money made simple
Utilizing Ebates is as simple as one, two, three: Join, Earn Cash, Earn Cash again. I'm not kidding.
Free Ebates memberships let savvy buyers seek for combining shops, and with one click on – and a coordinating purchase – you're creating wealth. I've been a member for years.
The web site is straightforward to navigate, together with helpful day by day offers. There's even a Chrome extension that permits you to simply store with out ever skipping out on reward money again. So even for those who ever neglect to undergo Ebates first, the Money Again Button will notify you.
Easy financial savings
With greater than 600,000 coupons at over 70,000 retailers, Retailmenot has every thing you have to save over the vacations – from coupon codes and cashback provides to meals offers and in-store gross sales.
The web site exhibits customers the highest trending reductions, whereas the app makes it simple to save lots of at your favourite shops and eating places proper out of your cellphone.
For these optimistically venturing out to brick-and-mortar shops, the the digital provides market makes use of push notifications and message-prompts to assist buyers and companies alike.
Flip reward playing cards into gold
Present playing cards amassing mud? Flip them into playing cards you really need or cold-hard money with the most important reward card change on the earth.
CardCash desires your undesirable reward playing cards and truly pays you as much as 92 % of the cardboard worth.
Have somebody in your elevate that's arduous to buy? I believe you'll in all probability seize them a present card. Why not do it at a reduction and select from the king-of-card's big stock?
Giveback whereas gifting
It's the season of giving – we wouldn't be speaking about presents if it weren't – so why not give again whereas procuring?
The world's first-ever shopfunding web site, GoodShop donates a portion of what you spend once you store at 1000's of shops on their web site.
From nationwide charities to native colleges and group teams, once you store with Goodshop you not solely save, however you give again.
Using Live Video To Double Your Business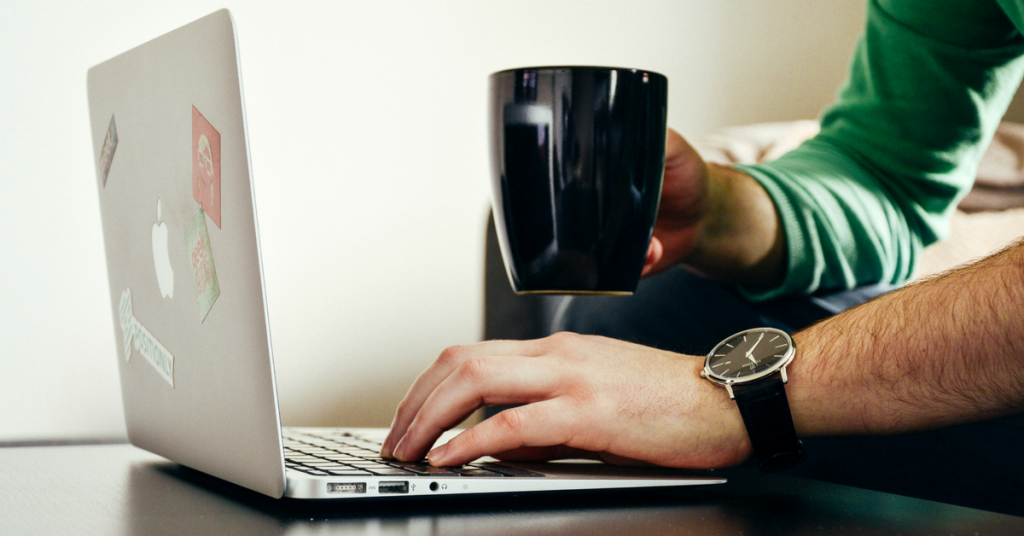 Instagram Live Video, Facebook Live Video, and Periscope – more than likely you would have heard of these social media platforms, but did you know they are the latest technological breakthroughs for users to incorporate into their business? These platforms allow you to connect powerfully and easily with your audience, which means as an entrepreneur, you are able to personalize your brand and business amongst targeted viewers.
Engaging with your audience is key to running a successful company. Gone are the days where you can just create a website, cross your fingers, and hope that people will find it and contact you for your products or services. We live in a new era, where billions of people are constantly connected to their smart phone. According to Facebook, there are 1.18 billion active users that visit their social network on a daily basis! So with the Live Video option, you are now able to literally interact in real time with your audience. Think what that can do for your business.
The first thing you may be asking yourself right now is, how can I reach more people without a large following? Well, the easiest and quickest way to build a responsive following is to become Keyword specific. This means that you are targeting people specifically interested in your niche and what you have to offer. It is better to have 100 followers that are engaged and interested in buying your product or service than 1,000 followers that take little to no action on your offers. One of the fundamental keys to your business growth is to create an organic following.
How to build a following organically
Content is king
The more value and content you post regularly on social media — the more followers you are going to gain. People want to learn, be entertained, and see valuable posts from you.
Assuming you're doing this and you have a responsive following, now you are able to incorporate Live Video! Before you "go live" you must have a game plan on exactly what you will be talking about. Go in prepared or you'll lose interest and engagement.
Keep in mind the attention span of the average person is extremely short, so you have one chance and one chance only.  Make it count! Lucky for you, you don't have to be on Live Video for too long to get your message across. A handy acronym to use is: K.I.S.S: Keep it short and simple! Your audience will love you for that, trust me!
Build a bond
Like anything worthwhile in life, the power of our bonds with others is what binds us together.  Strip all the technology away and we are simply human beings creating connection and bonds, which create trust and trust creates fans and buyers. With your current audience, you must build a bond, in other words, a relationship with them. You can do this with live video. Have a conversation with your audience, while keeping them entertained. Ask questions, acknowledge your viewers, and deliver value that they can take away once you're done.
Now that you've created a relationship with your audience ask them to spread the word by liking to share and comment. The more likes and shares you get, the further your reach gets. Now the way Facebook's algorithm works is, with the more activity that is happening on your post or feed, they will make sure everyone can watch it and have the opportunity to engage. Whenever a user logs onto Facebook, they will see you first on their feed!
Create a contest
People love winning. Creating a giveaway or a contest that gives your users the chance to gain something by participating will spread your name and page around Facebook like wildfire. It's scary how fast news will spread when done correctly. A word of caution: Make sure you set clear and concise rules to your contest to avoid unnecessary drama or miscommunication.
On your post, make sure to include a form. Here, you will gather the user's information: name and email address. These two requirements are essential for you. You have not only gained new leads for your business, but your new leads have also done free advertising work for you and your business. By liking, sharing, and commenting on your post, they have now expanded your message to their following, giving them the opportunity to participate in the contest and spread the word even farther. There are a ton of ways you can grow your audience exponentially with a few cleverly executed strategies.
Live Video Doubling Your Business
Providing value and entertaining info on your product or service without sounding like a door salesman will take you a long way. At the end of each video, provide a call to action for your audience to participate in. An example of this could be, "Click the link in my bio to learn more." Keep in mind that you do not have to provide a call to action in every video. Spamming your viewers will only backfire.
Another approach you can have is leaving a cliffhanger at the end of each video where your viewers will want to see your next Live Event. It leaves you with suspense, which ultimately makes you come back for more. That's the effect you need to have on your audience.
Your call to action could be clicking a link that you've posted on your page, tagging a friend on your most recent post, and/or leaving a comment with their email on your post. The link that the user will be clicking should direct them to a landing page where you will be able to provide the user with value and an offer. That ties back into a sales funnel, where you can convert leads into buyers.
At the end of the day, Live Video allows you to connect with your audience on a personal level. This form of communication will be help you convey your message more clearly as they watch you live. You will have a better connection with your viewers as you build a connection through emotions. Live video allows your audience to learn more about you, your business and what you're selling. Make it exciting, provide value,  develop creative call to actions for your audience and watch your business grow.
How To Start 2018 For Your Business
2018 is knocking, are you ready? The new year is upon us, some may be celebrating another successful year with champagne, where others may be contemplating on the next strategy to implement for their business. As you figure out which side of the coin you're on, it's best to understand the most effective approach you should take to make sure 2018 is not only better than 2016, but your best year yet.
Go Back To Basics in Business
To have a successful year, it starts with the basics. You need feel secure and confident that the foundation you have set, will help you excel in the new year. Having that confidence in your system, finances, and administrative work, will allow you the peace of mind to continue moving the needle forward in business.
If entrepreneurship is in the cards for 2018 (or you're already an entrepreneur/business professional), then this is the time to look at the preparatory checklist and assess exactly where one stands. Here is how to start 2018 , the right way.
Have the Right Mindset Day One
Forget all of the negativity that happened in 2016. It's a new year and a completely new slate.
Review Your Financials
Check up on the left over cushion money, but more importantly look at your bank statements or end of year review. If you're not already working with your accountant, be sure to give that individual a call to review what happened this year. To hit 2018 in stride, it's critical to have your personal and business finances in check.
Check Up On Your Business Plan
A proper business plan has to be a blueprint to how you conduct and want to conduct business. Take the time to revise your business plan add or subtract items on that plan you feel do not make sense. Being diligent now will save a lot of unnecessary hassles later as you continue to expand/grow your company.
Select Your Team Members Wisely
Coming from experience, finding the proper talent to work for you is the hardest part of business. Before making new hires, be sure you take the time to assess your teams' strengths and weaknesses. Then hire those to fill the voids. Reviewing your business plan will be a tremendous help when making these evaluations.  If you hire right in 2018, you are already on your way to success in 2018!
Assess Your Risks
Finally, check on your insurance coverage. Review the existing risks and think about the new risks planned for 2018. A new home, a new car, addition of new properties, launching a new sector of your business, starting a new family, planning retirement – carefully plan and cover the risks with the adequate insurance. Consult with the experts to ensure the protection of your family, property and business.
Personal Growth
As important as your business is, it's equally important to get your mind right. Here are a few ways you can personally grow in 2018:
Prioritize Your Health
Sustaining a wellness plan for all 12 months of 2018 is tough, but rewarding. Do not let minor issues like back pain or soreness to affect your plan. Write down your goals for daily exercise and schedule an annual medical checkup. A healthy body works like a magnifying glass for the joys of life – zooming in on the positives and zooming out when negatives occur. Don't get distracted and be sure to get your health corrected this year.
Declutter and Organize
Look through the space in your house, office, car, backyard and even phone and email inboxes. Clean up all the junk, sort the remaining in order. The time and effort put in to declutter and organize the stuff now will give a huge advantage on the upcoming year's activities. Start it off with a fresh plate.
Treat Yourself
Don't spend all of your time working in 2018.  Try to relax more by doing things you find fun.  Participate in social and cultural events that will expand your current limits. Make time to read books (both for business and pleasure), watch movies, or cater to a hobby. Plan ahead and make a wish list to cultivate some of the classics this year. If budget permits, go for a new wardrobe (maybe at least partially new) to start the year with a special zing!
Travel More
Plan for trips outside the scope of business in 2018. Go with friends and family or make it a solitary trip. But do visit a new place, experience a new cuisine, meet new people, even try to pick up a new language from the locals when traveling.  Going on a relaxing trip is one of the best modes of investing in yourself. Plan to make some memories and memoirs on the trip(s).   
Make Time for Family and Friends
Finally, catch up with friends, attend family get together events, meet up with cousins, and celebrate birthdays and anniversaries! Don't get too occupied with work, career and the future ahead. Enjoy the present with the people you love. Family and friendships are not replaceable assets in one's life – value them most and 2018 will be a great year!
Have a great 2018!