Things To Expect When Investing In A Startup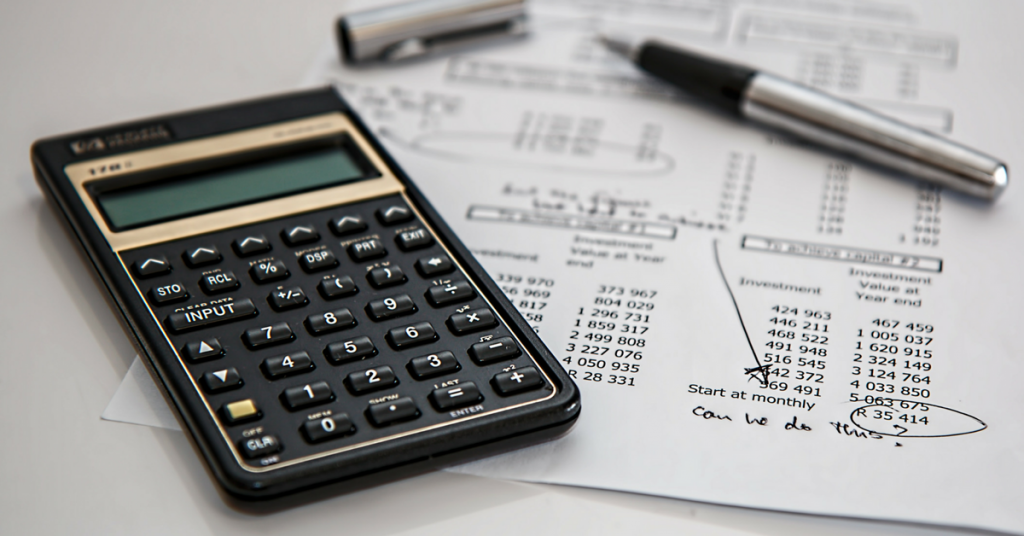 Making the first move is tough, but it gives you the confidence to lead a crowd behind you and take them along the right path.

Investing in startups is an exciting and challenging process. The investor must choose his area of interest before financing, since it's vital to understand the business mode,l and you can also help the startup with your strategic inputs. Depending on your investment profile, you can choose the following options to fund a startup business.
You can create a profile on global platforms like AngelList and CrunchBase to look out for interesting startups.

There are also different deal making platforms like LetsVenture and Venturefund.com that will help you to get connected with the startup community.

Crowdfunding is another choice if you want to invest smaller amounts along with another group of investors with common interests and risk appetite.

You can also try to establish contact with accelerators to find better startups to invest in.
The startup ecosystem is highly volatile, so before you decide to invest in a startup business, you need to consider many things like the liability, accurate valuation of the firm, your timeline, and your exit strategy. Most of the small-business investment opportunities come from friends, family, or word of mouth. So, before you get into financing a new venture, measure your steps carefully. It's vital to understand the business model and the revenue generation model.
Understand the structure of the business
There is always a chance that a startup business may fail. So, you need to understand the structure of the business and the risks involved in detail. Many startup businesses shut down within the first five years of operation mainly due to a flawed business model. Hence, if you do not understand the structure of the business, the chances of failure is high. It is important for the investor to limit their liability in the business. So, before investment, drafting the scope of the partnership and the associated liabilities is crucial for an investor.
You may not see profits in years
If you want to invest in startups, make sure that you are not in a hurry. Putting a large sum in a business can be a risky affair, and there are chances that you may not see any returns in years. Set milestones accordingly and understand the potential of the business to break even.
Plan an exit strategy
Investment in a new business venture means taking a risk. There are chances that the venture may fail and your investment is lost. It is good to wait for five years before you can expect some return on your investment. However, this varies depending on the nature of the business and if you need some liquidity before that period, you should plan a proper exit strategy. These clauses should be clarified upfront before investing and should be agreed upon by both parties with a legal stamp.
Homework
There is rarely any match between your expectation from the business and the real scenario. So, before you invest a lump sum amount in a startup, you need to do a SWOT (strengths, weaknesses, opportunities, and threats) analysis of the project. The startup should also have a proper business and marketing plan. Stay involved and review the performance of the startup periodically. You may consult a business valuation expert to take the correct decision.

Happy investing!
8 Proven Steps To Getting Paid For Your Knowledge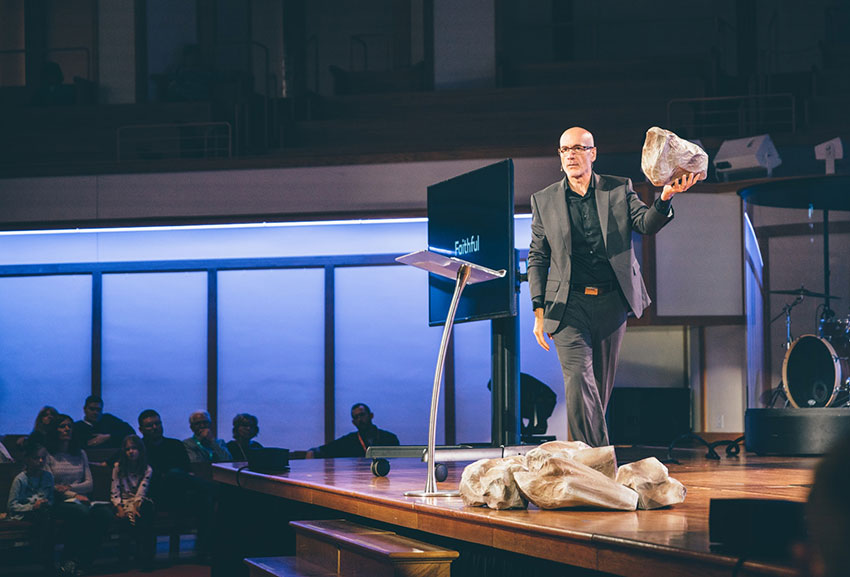 Everyone loves to give advice, but not everyone gets paid to do so. Nowadays the evolution of technology has opened up the world in more ways than we could imagine. We're able to connect with others in more ways than before thanks to the advancement of mobile technology. And because of social media, we're also presented with the opportunity to connect with just about anyone and anywhere, so long as they have an active internet connection. Many startups have taken advantages of these technological advancements and created side hustles and ways for the average person to earn more money during their free time.
Uber
,
Airbnb
, and
Postmates
are a few examples of startups that have taken advantage of the gig economy blossoming.But the gig economy doesn't have the potential earning you're looking for. What if you're an expert in a special field and wants to get paid millions of dollars a year for your knowledge instead? Luckily for you, there's a proven path to get there. It's not an easy path, otherwise, everyone would've taken it. And it's certainly challenging. But if you have a specialized knowledge that you believe others would pay for, then follow these eight steps to getting paid for your knowledge.
1) Write A Book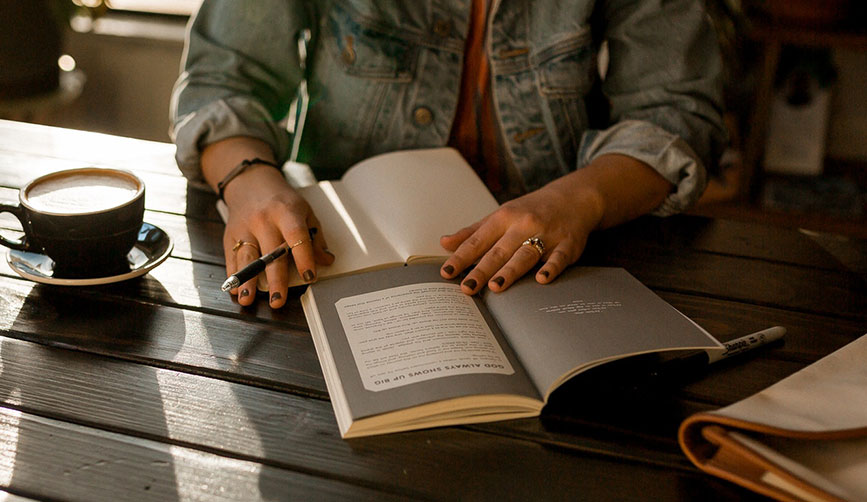 The easiest and the best starting point is to write a book and have it published on Amazon. Amazon has an incredible program that lets just about anyone become an author without going the route of pitching to publishers. Being an author is a great starting point for getting paid for your knowledge because it establishes you as an expert in the industry first and foremost. You may or may not make a profit from book sales, however, the benefit of establishing credibility and trust early on has compounding interest for years to come.
2) Be A Guest Contributor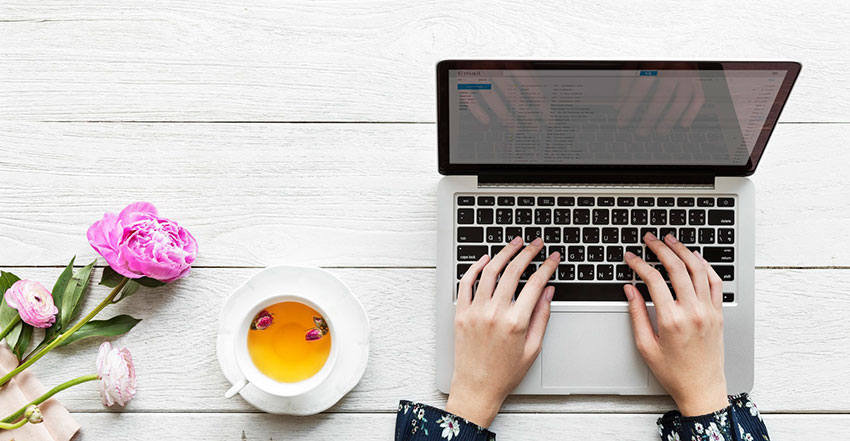 Although this would be trading your time for barely any pay, it builds a reputation as an author. You'll want to start guest contributing on small blogs, eventually working your way to local publications, and eventually pitch yourself to write in large national publications to gain notoriety and further reinforce yourself as an expert. Being a guest contributor won't exactly bring in the dough or help pay the bills, but combined with writing a book, you're establishing a strong portfolio when it comes time to selling and getting paid for your knowledge.
3) Build Your Brand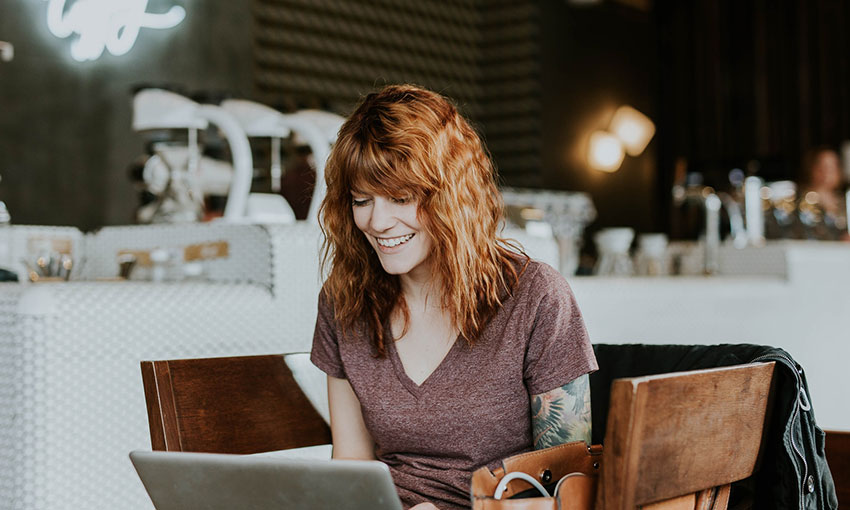 Now that you're a published author and a highly recognized expert in a specific field, it's time to build your brand. We suggest getting a professional website developed, getting a logo designed, and setting up your social presence in order to look appealing. This process might cost some money since you need to hire a professional designer to help you with all your design needs. But if you're on a budget, don't worry we've compiled a list of amazing free resources you can use with a few spare hours on the weekend.
Free resources to build your brand:
4) Develop A Mastermind Group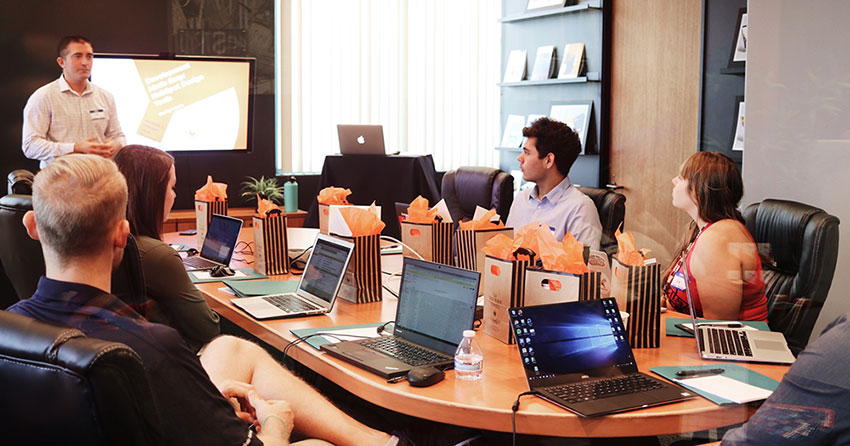 Make friends with other experts in your field whom you could also learn from. Develop a mastermind group of experts who share a common interest as you and expand your group. Having a mastermind group that meets regularly will further enhance your knowledge and broaden your horizon as you'll be making friends with the right people. To build your own mastermind group, first, you have to attend a lot of events in your area to find others with similar interests. Once you have a least a few people who share common interests with you, create your own event or group to gather and discuss specific topics related to your field of expertise. Encourage your members to also invite like-minded individuals to expand your mastermind group.
Be sure to stay connected with everyone and keep your relationships alive. You'll need your member's help later!
5) Seek Speaking Free Engagements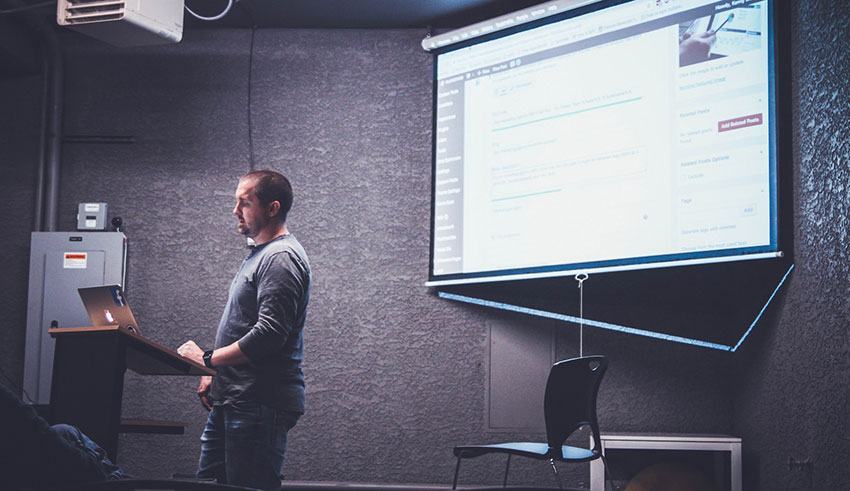 As your reputation continues to grow and your group gains new members, you can begin seeking out speaking engagements. Start small at local networking events, schools, or local clubs that may want you as a free speaker. You might not make much from the free speaking engagements, but they will build confidence and hone your public speaking skills. And the ability to speak and present your ideas well will be crucial in getting paid for your knowledge.
6) Seek PAID Speaking Engagements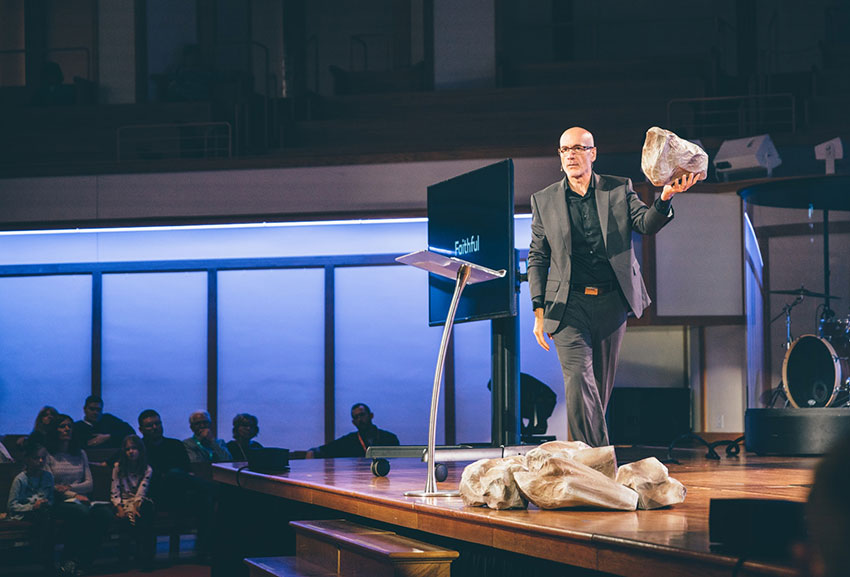 Don't be shy, you're definitely worth it. Now that you're an official speaker, author, well-published writer, and fully certified expert in your field, you can begin seeking paid speaking engagements. The amount is entirely up to you. It'll take a bit of hustling to get your name into the hat, but if you did a great job with the previous steps, people will be seeking you out instead at this stage to speak. You can also tap into your network of masterminds to explore other avenues to find speaking opportunities.
7) Offer Consulting Services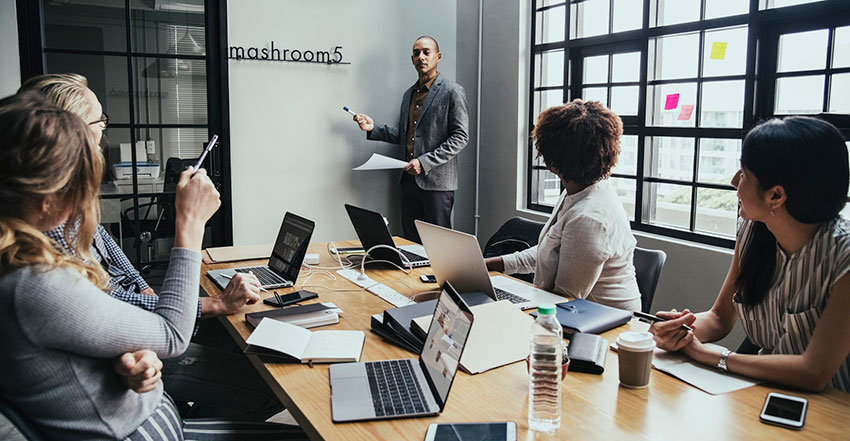 You can offer your consulting service much earlier if you so choose. We left it at this step because of the more experience and reputation you have, the more you can charge. If you're just starting out, you'll likely have to do a lot of free work to build your reputation. Meanwhile, if you follow the other six steps first, you'll already have built that reputation and following by this point. At this point, you're probably well known within a small community, have your own mastermind group, a small following on social media, and a lot of credibilities. You can now update your website to offer consulting services in your field of expertise.
8) Create Online Classes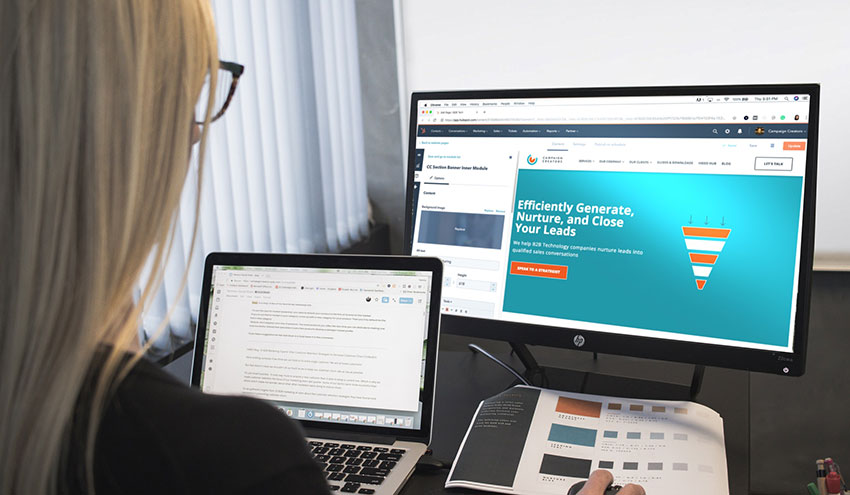 Now that you've established yourself as a reputable person, you can start creating online courses all over the internet. Websites like Udemy and Coursera offer a free and easy way for prospective teachers to create an online course, upload it to the platform, and have millions of people buy into it. You'll get a cut of the sales once a student purchases the online course. And the material you'll be using can be directly from the book you've written or knowledge you've gathered throughout the course of establishing your brand. With a well created online class and a strong reputation to back it, students will flock to you in no time.
Try to create your class on multiple platforms to increase your stream of passive income. This is where you start to reap what you've sowed. Consulting may make a lot of money, but if your online class hits the top of the chart, you'll easily rake in six-digits per month from passive income. It might have taken a few steps to get here, but it's well worth it.
How to Get Started
Don't let these steps intimidate you. It takes time and commitment and has been repeated countless times with great success. With a little bit of perseverance, better work habits, and self-motivation, you'll be a published author in no time. And with a little more determination, you'll be able to generate passive income and finally getting paid for your knowledge.
Protect Your Assets – Purchase Insurance For Your Business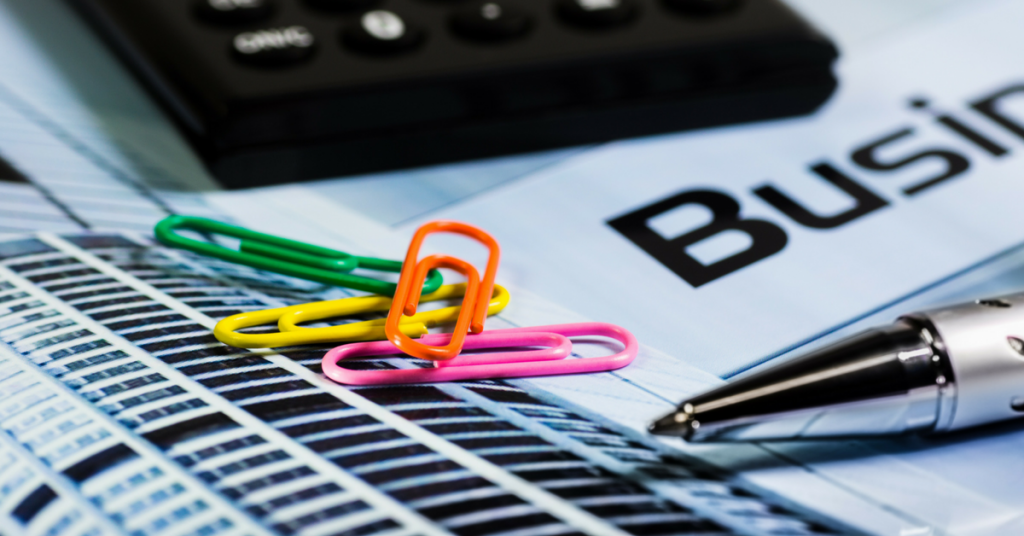 When you own a business, you have assets that you need to protect. The right insurance has a big impact on your success. There are many different types of coverage to choose from. Here are some factors you need to consider if you want to purchase insurance for your business.
Your Risks
Assessing your risks can help you figure out what kind of insurance you need to get for your business. Insurance companies determine the level of risk they are willing to accept when reviewing your application. During this process they will determine whether they will provide all or a portion of the coverage you are requesting. The premium is the price you pay for your insurance. Premiums vary on the type of insurance you get and on risk factors like location, building type, local fire protection services and the amount of insurance purchased. A deductible is the amount of money you agree when making a claim. For most insurance companies, the higher the deductible, the lower the premium. However, agreeing to pay a high deductible could mean high financial risks. Therefore, it is important to assess your risks before going to purchase insurance.
Shop Around
There are many different kinds of insurance and even more insurance companies. Make sure that every part of your business is covered when you purchase insurance. The cost of coverage differs from one insurance company to the next. There are some companies that specialize in covering specific areas of the business. For example, there are companies that specialize in fire insurance while there are also others that are good in business car insurance.
Consider BOP
Business Owner's Policy or BOP can be purchased separately and usually results in higher premiums. BOP covers property, general liability, vehicles, business interruption and other areas of business. BOP simplifies the insurance-buying process and can help save money. However, be aware of what is covered in any BOP you are considering buying because not every aspect of your business could be included. If you have unique risks, you should consider buying other insurance.
Assess Annually
As your business grows, so does your assets and liabilities. You don't want to be caught uninsured should disaster strike. If you bought new assets, replaced equipment or expanded operations, call your insurance agent to let them know of these changes. Discuss how these affect your insurance coverage and how you can get them insured the soonest possible time.
Reputable Licensed Agent
Insurance brokers can help you find the right kind of coverage your business needs. Brokers make money by receiving commission from the policies they sell which is why it is important to look for an agent that has your best interest (and theirs) at heart. Before buying, make sure that the broker understands the nature of your business or the coverage you need to find the best matching policy for your business.

Finding a reputable insurance agent is just as important as finding a good doctor or accountant. Always look for one that is licensed by the state. Many states have a directory listing licensed insurance brokers so this is a good place to start.
7 Things To Think About When Shopping For Life Insurance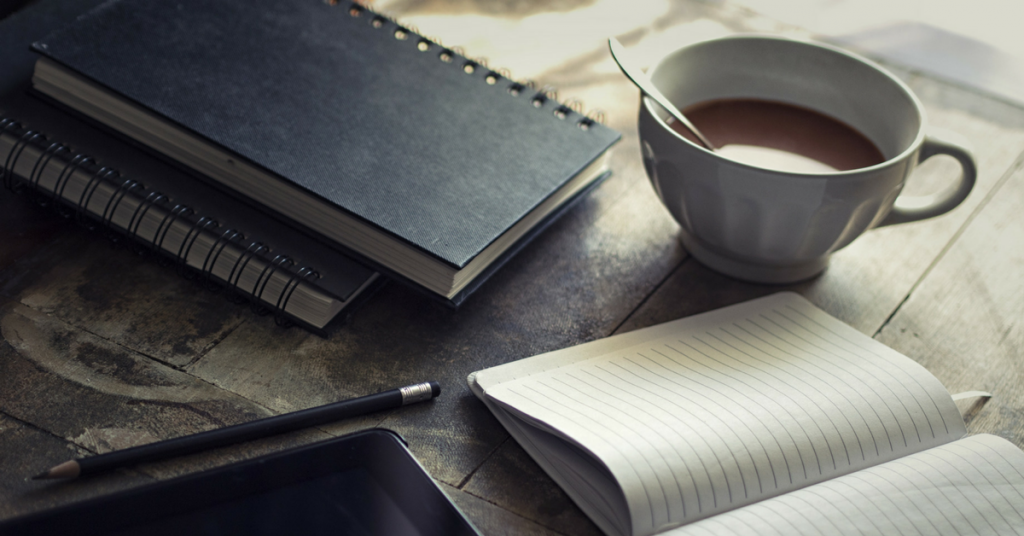 Try to imagine you're dead. You can think up various scenarios like dying after saving a couple of kids from drowning or you died after going skydiving. Whatever the reason for your death, heroic or otherwise, you're gone. Now that you're dead, think about simple questions like: Are there bills that need to be paid? Is somebody going to suffer financially after your death? Is there somebody you want to leave a legacy?

If you've answered yes to any of these questions then you need a life insurance policy. It is the most inexpensive way to pay for the above mentioned expenditures. How? Life insurance dollars can go to your beneficiaries at a low cost to you. For example, you pay $500 per year for $100,000 life insurance. You buy it 25 years before you buy. $500 x 25 years is only $12,500 but the policy pays your beneficiaries $100,000. This means you only spent 12.5 cents for every dollar of benefit money. Here are some things you need to know when looking for life insurance.
1. Buy Only if You Need It
Remember those questions above? Truth is all of us need life insurance to make our exit less strenuous on the ones we leave behind. Life insurance can make your death easier for family that need to arrange your funeral and organize your estate. With the right kind of policy you can you can build cash for your loved ones at a low cost to you.
2. Do You Have Enough?
How do you know that the insurance you purchased is enough to cover your bills and leave some money behind to loved ones? The best way to know if you have enough is to take stock of your financial responsibilities like debt and liabilities. You can gradually purchase life insurance as you go along so that you can cover any increase in your financial liabilities. Talk with a qualified life insurance broker to assess your risks so that you have enough to cover everything with some to leave behind to your loved ones.
3. End-of-Life Issues
Think of the end-of-life issues that need to be tackled. For example, do you have a will? If you are an entrepreneur, do you have succession plan and a strong leadership structure? Thinking about possible scenarios to what will happen when you're gone will sharpen your focus to let you think of things that need to be done and give you a clear strategy on how to accomplish them.
4. Type of Life Insurance
Generally speaking, there are 2 types of life insurance: permanent and term. Term insurance is more affordable and promises to pay the beneficiary the premium when the insured dies within a specified term; 10, 20 or 30 years for example.Permanent is for the "whole life". It is referred to as "cash value" and is designed to help the policy exist in perpetuity. They are like bonds or CDs but backed by the insurance company. They tend to be more complex and expensive.
5. Where To Buy
You need to buy life insurance through a licensed broker that you trust. An insurance agent is the first step to buying an insurance policy. They can advise you on what type of insurance you need or the amount of coverage. You need to be able to trust the agent because he or she could represent different companies.To get a feel of the process, ask questions and ask for a quote for a specific premium. You can also do research on the internet and ask companies for online quotes.
6. What Are Your Specific Needs?
Entrepreneurs need a little bit more than the salaried man. This is because their death could also affect their business or company. This is why they need life insurance policies that can also cover specific needs of their business. For example, there are policies that protect leaders through the Key Man Insurance. This is for the family of the individual, the company so that they can find somebody to replace him and it also gives the opportunity to the company to buy back any shares from the dependents of the deceased.
7. Options When Canceling
Know your options when canceling life insurance, even if you're still shopping. If you have insurance that you no longer need or is not working for you, you need to know the options for canceling so that you don't leave money or coverage on the table.