Advice From Millennial Entrepreneurs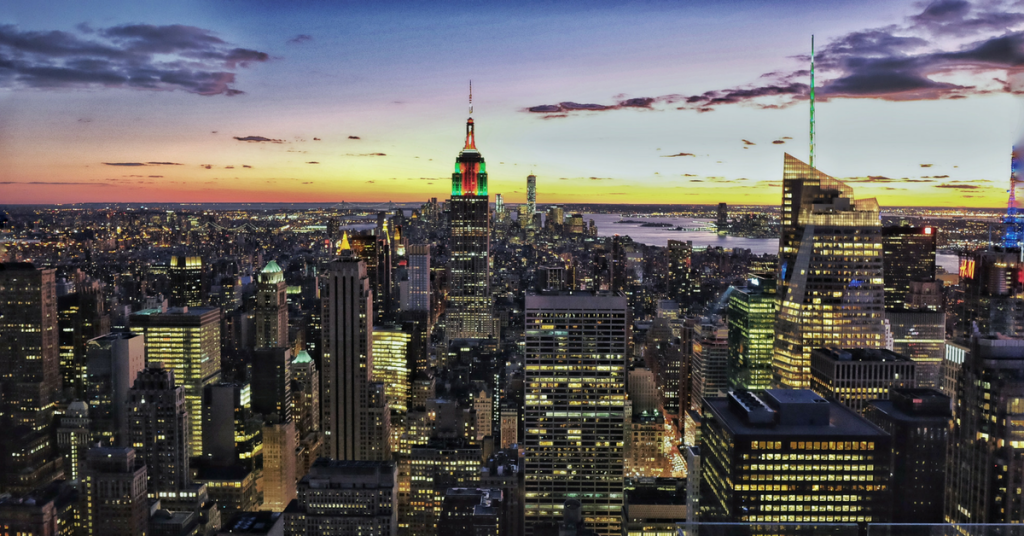 Millennials are underrated when it comes to work ethic. As the biggest age group in the country at 80 million strong, entrepreneurs sprout from all over, creating jobs for a variety of industries. Success comes in many forms, and we at Owner's Magazine had the opportunity to talk to a few successful entrepreneurs about culture, motivations, and how to achieve your goals. Many of these entrepreneurs are founders and CEO's of their own businesses, and they are here to give some advice on how to grow.
Greg Star, Founding Partner of Carvertise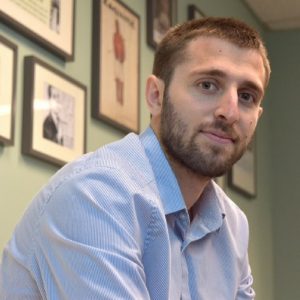 "Why finding a mentor is the worst advice I ever received. You may be confused by this title. After all, a mentor is crucial for personal development. They can provide hard earned wisdom that only comes from experience facing similar challenges that you are up against. Additionally, a mentor can open up a network of contacts that you would not meet otherwise. So why would finding a mentor be considered bad advice? Isn't this a no brainer? The answer is no- and here's why. Finding a single mentor limits your thinking. You should be trying to find multiple mentors. Here are three important benefits you get from surrounding yourself with a team of mentors as compared to one. 1. Different viewpoints- Having several mentors with different specialties to bounce problems off of will give you broader insight on the problems you are facing. Your one mentor may have a biased that can only be seen if your getting multiple points of view. 2. Larger network- A mentor can open up a lot of doors to a lot of key introductions for you from a personal and professional standpoint. Thus, the more mentors you have, the larger your network becomes. 3. It teaches you how to ask for help- This is probably the best lesson for finding multiple mentors. The act of constantly reaching out to different people asking help is an incredibly important skill. It teaches you to put your ego aside,  which is incredibly important in developing personally and professionally. I personally reach out for help 3-4x a month to people who I think I can learn from, and the benefits have been exponential. Bringing it together: Next time someone tells you to find a mentor, stop them, and let them know why they are wrong!"
Andrew Nakkache, Co-founder & CEO of Habitat LLC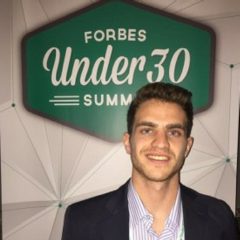 "7 core attributes or traits that I think are important for entrepreneurs (at least for me): Share Ideas - I'm big on sharing a raw idea with everyone. Ideas are typically worthless, and the only way they get better is through talking to enough people (and customers). 9/10 ideas I have are terrible. Delusional Optimism - You need to have a deep-seeded belief that you and your team are exceptional, and you are the ones that are going to fix the problem you're solving. Everlasting Paranoia - Simultaneously, you have to believe that what your building is worthless Shameless Persistence - Again, tell everyone your idea and ask everyone who you think can help..for help. Most people like to help entrepreneurs, those relationships can turn into mentors. Impulse Control - You need to have the ability to resist temptation. Level Headed - This ties into Impulse Control, you're going to have a lot of internal battles. It's important to keep a level head, and your team needs to see that. High Integrity - Always be thankful and courteous to everyone you meet. You never know how someone may be helpful down the road."
David Feinman, Co-founder & CEO of Viral Ideas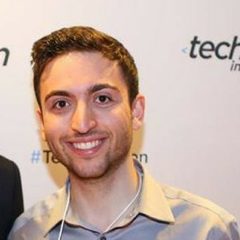 "For new entrepreneurs, it is important to just get started, to do something that you can take to market. Be it a product, a consulting concept, or something small, that you are able to take to a few customers that are willing to pay you something, for your idea or for your concept so that you can test, learn, and grow from that initial starting base, and really build on top of that."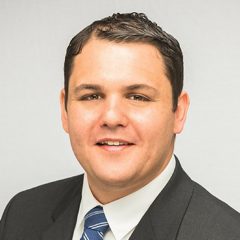 "While every situation is different, I often recommend that the partners in start-ups have honest and frank discussions their goals. I find that they rarely have accounted for disagreement and difficult circumstances that are likely to arise in any business. It is always easier to have a discussion about these issues up front. With respect to growing companies, I counsel them on how investment may dilute their equity. For founders of any company it is important to understand what they are giving up in order to gain investment. The bottom line is it's important to include your lawyer in these types of conversations early and often. We often act as the facilitators of these discussions and can provide specific insight sometimes based on "war stories" – both good and bad - from past representations."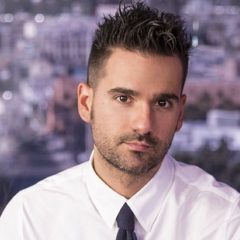 "The Great Recession created a lot of uncertainty for my generation and how it viewed itself and its prospects. The status quo didn't appear sustainable at the time and it forced a lot of us to think outside the box – and ultimately create jobs during that time. To me, success has been about educating yourself at length about the industry you're entering and then taking the extra time to get creative. Find that niche your industry is looking for. It's probably hiding in plain sight."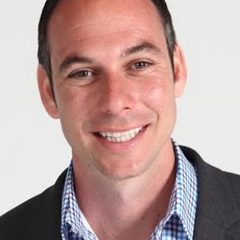 "To me, culture is everything. That is why most, if not all, of our agents and employees chose Metro 1 over other more established companies. The culture we curate and create exudes and exemplifies who we are and who we aspire to be in the community. Providing regular yoga and meditation classes for staff and agents builds camaraderie and rapport between and among the team. Culture is key in business."
Erica Dias, Co-Owner of The B Firm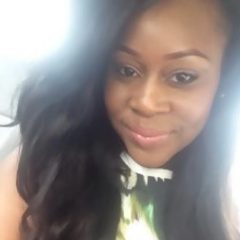 "Never give up! Dreaming isn't going to get you anywhere. DOING will! You've got this! Faith It Until You Make It!"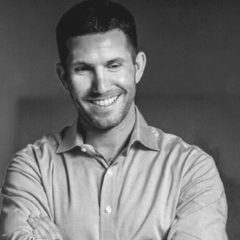 "I've found that so much of what dictates success in real estate development as a profession and an industry ultimately boils down to effective management, whether it's managing time, resources, personnel, etc. From the beginning, I recognized an opportunity to do things at PMG differently from the typical development shop. We have a great blend of really experienced industry veterans working hand-in-hand with ambitious young professionals that has left us with a very atypical culture relative to the other companies in our field. We have fun together and support one another, but we are also constantly pushing. When it comes to incentivizing employees based on project performance, I think we are more aggressive than just about any other developer of our size and that gets the team to reach for that higher gear. I am very demanding of my team, but they have become even more demanding of themselves and that is what makes me most proud."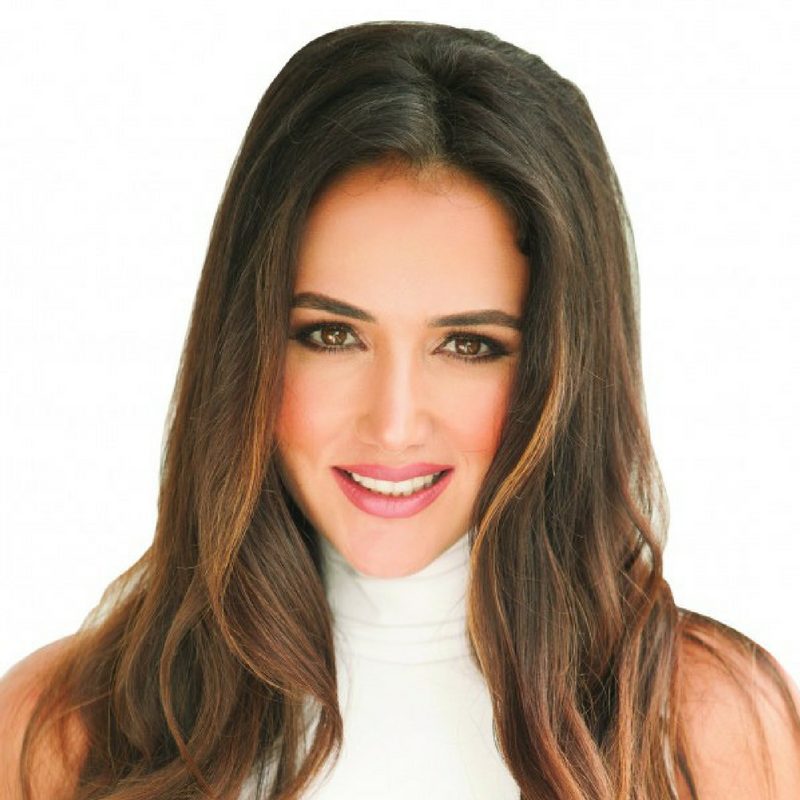 "To maximize sales, one must be creative and think outside the box. Push beyond ordinary marketing tools by investing in your listing and always look for new channels of communication and sales. Remember, it takes money to make money. Additionally, professionalism and dedication are key. Make sure to consistently be knowledgeable about your product, as well as the state of the market and its trends."
Ali Grant, Founder of Be Social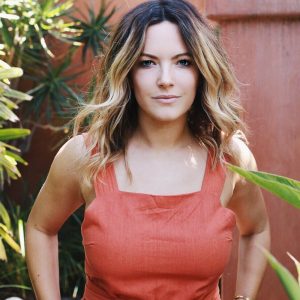 "As your business expands, you will soon understand the need to scale efficiently. It can be difficult giving ownership to others, but putting trust in your team allows you to conquer, grow, and scale."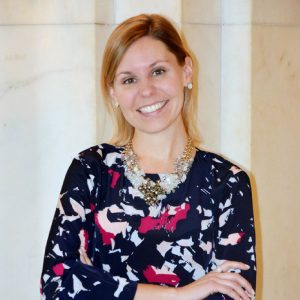 "I have been fortunate to build my entire book of business at VERY Real Estate on word-of-mouth referrals. It is my belief if you do right by one person, and put their needs above your own, treating them with respect, dignity, and acting in a thoughtful way on their behalf, that you leave a lasting and memorable impression. Naturally, when people have a positive experience, they tell their friends and your business grows like a tree. I strive to always have people smile when they hear my name. Making someone feel special is the key to building trusting, lasting relationships and having a reputation that leaves people feeling great."
Zubin Teherani, Co-Founder of LeagueSide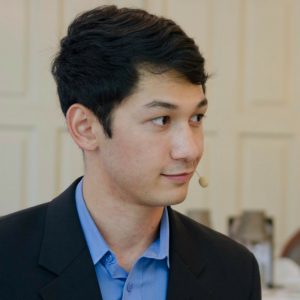 "Sell your idea before you sell your product. Youth sports sponsorships have unique advantages over other forms of marketing. They provide a captivated audience for hours every weekend, guarantees digital and in-person impressions to the same group of families, and supports the families you're marketing to by subsidizing their costs. We always, always, always, start by selling the merits of sponsoring youth sports organizations before we get into how it works. Selling the big picture helped us close big clients and investors in our early days before we ever built a product. "Fake it till ya make it" - When we started LeagueSide, we focused on selling before we ever built a product. We pitched clients, youth sports leagues, and investors and got yeses before we committed to LeagueSide full-time. This validated that this was a business worth pursuing, saved us months of time, and gave us perfect clarity of what we needed to do next."
Jenny Cipoletti, Founder of Margo & Me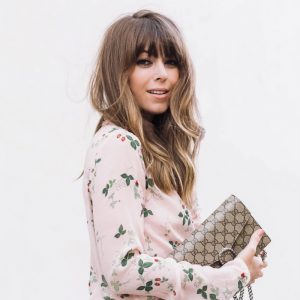 "The Shift: I started reaching out to stylists to work with them on weekends. I worked PR during the week and started styling on the weekends with whoever needed an assistant at the time. From there, I started to realize I really enjoyed the styling more. I woke up at 25 and I had a grocery list of all of these amazing things: my health, my boyfriend, and my puppy, but I just wasn't happy. I didn't know what was wrong with me. I was alive but I wasn't living. I was just going through the motions. That Quit Moment: I said to myself, if I wake up at 30 years old and I'm still doing this, it's not going to be pretty, so I left my PR job and went back to school. I did the nine month program at FIDM for fashion design, and it was incredible. For years and years, I hadn't learned anything tangible applicable or creative — that changed overnight. I'd totally forgotten what it felt like to be a student again, totally immersed in a creative culture and constantly inspired by my teachers, my peers, and my work. I was thrown into a design program where you learned how to sketch, sew, drape, and create patterns. It was like this bubble just burst inside of me. I suddenly realized that this was what I'd been missing all along. Start, Just Start: In addition to going back to school, I launched Margo and Me as a way to showcase what I was designing (Margo is my french bulldog). It started out as just a showcase for the dresses I was designing, but then I started posting outfits and styling tips as well. My husband is a director and was the one who originally inspired the idea because he was testing his new camera lens so I asked him to take a picture of me wearing one of my outfits. There were a few trendsetters out there, but this was before the huge blogging boom. There weren't really many people doing it at the time. It was a whole new world."
Kathleen McCabe, Founder of Syreni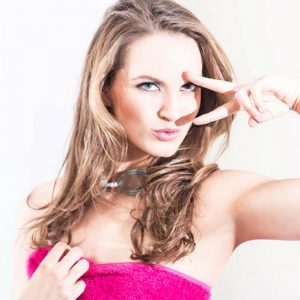 "In the early stages of starting a company the best way to stay motivated is hold yourself accountable by telling as many people as possible about what you are doing. This will help you gain confidence and allow you to practice your natural sales pitch while building your future network. Get a web presence early and publish your anticipated launch date. The excitement you see from your early followers will motivate you to keep going and not give up." 
Hayk Tadevosyan, Insurance Agent at State Farm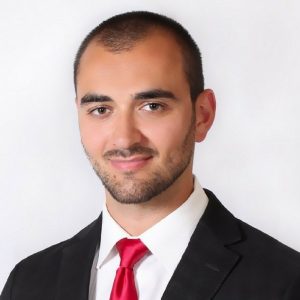 "I always go back and use numbers to make things simple to understand as I strongly understand that numbers don't lie. A powerful statistic and a very familiar one to business owners is "9 out of 10 businesses don't make it past year One", well what happens after year one? Another interesting statistic, half the business owners that make it past year one don't see year three and half of who makes it past year three don't see year five.... Why is that? During the starting phase of a business if you are part of the 9 out of 10 that doesn't make it, it's due to the fault of the person in charge, the business owner. You didn't work hard enough, weren't committed and were not putting in the hours. The only "silver bullet" in business success that I'm aware of is good old fashion Hard Work. SAME can be said by every successful entrepreneur I know. The problem with year 3 is our business outgrown us in volume. As an individual there are only so many meeting we can attend, so many calls we can make, so many things we can manage. If we don't duplicate ourselves, and in many cases duplicating ourselves several times, we will not keep up with the growth. When a demand exceeds the business structure, the business falls apart, which is why it's crucial to start training and developing a team right away, and the right people take a while to develop. If you ask yourself the question of, "How long it took us to learn a skill and perfect it?" If the answer is years, then why do we get frustrated with our managers if they don't get it right the first time and fire them?! We have to be patient and spend a lot of our time coaching, although sometimes we feel that time is better spend closing more deals. That's a huge misconception, training and developing a team is the highest ROI time we can spend in a business. Usually by year 5, the business owner is no longer working for money, but more for balance in life. At this point, we have to realize we don't need a job and the business is not built to create a job for the business owner, it's built to create jobs for others. If by year 5 the business owner doesn't have a manager that manages his team and a team that manages the customers, there is a high chance of the business owners to get negative with the business, which takes away creativity, and with lack of creativity, there is no passion, and without having passion, business dies, either right away or slowly till it becomes more expensive to maintain the business than to just close doors. There are a lot of moving parts to making a business work, but if I were to give anyone advice on what to focus on is this time schedule.

Year 1

- Be the hardest worker with longest hours. Become what you are looking to recreate as far as future employees in the business.

Year 2-3

- Since you are a machine, look to duplicate yourself. We always attract what we are, not who we want. So, if you are a hard and smart worker you will find a good team, if you don't, then you need to ask yourself if you are leading by example.

Year 3-5

- One of your team members will shine more than the rest, put them in charge and train them on how to train others. Train the team to answer to the manager, so you only answer to your manager. It's much easier long term to answer to few sharp leaders within your organization than thousands of clients. At this point, the machine is running, you have lots of time to spend on other business ventures, hobbies, family etc.

Your team is making lots of money and you have created good jobs in the community, and the business doesn't stop growing as you are not a one man show.
Tips On Tracking Business Miles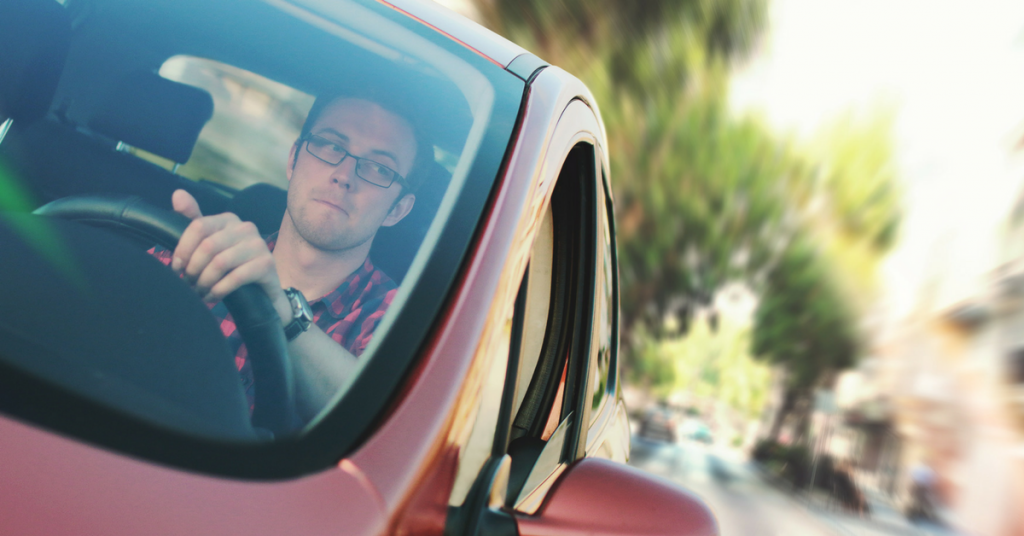 Are you one of those people who scramble around for auto deductions every time tax season comes along or do you avoid auto deductions because you think they are not worth the hassle?

Believe it or not, many businesses miss significant tax deductions simply because they do not keep up with tracking business miles. The good news is that tracking business miles is not a big chore. You just need a good system in place and tracking business miles is easy. Here are some tips to consider.
Use An App
Most businessmen use a smartphone and they have apps you can download to keep track of business miles. MileIQ, TripLog and TrackMyDrive are available for iOS and Android. Every time you take a trip, the app records the miles using GPS tracking and then allows you to classify the trips as business, personal, medical and other custom categories. You can also add additional details or purpose for the trips.
Daily Log
You can also use the old paper and pencil method by using a daily log you can keep in your glove compartment. The IRS wants detailed documentation so your logs need to contain date of travel, purpose (client name, meeting with supplier, banking, meeting with accountant, etc) and starting point and destination of every trip. You can also record the actual mileage if you want by taking note of the odometer meeting from the starting point to the end point.If you are only using 1 car for business and personal use, record the odometer reading at the beginning of the year and at the end of the year so that you can compute business use percentage.
Sampling Method
This method assumes that you travel almost the same amount for business every year. It also entails the use of detailed appointment books. Under this method, you keep track of your business mileage using a sample figure for a period and then use it to extrapolate your mileage for the whole year. You must keep a record of your mileage for the first three months for example and back it up with appointment books. You don't have to use three months. You can use 1 week, 2 months or any time duration you think that best represents your business mileage for the year.
GPS Mileage Tracker
There are tracking devices you can install in your car so that it can keep track of business and personal miles. Using a Wifi system, the GPS device records driving and then uploads it to the internet so that mileage logs are created automatically. Some of them have business buttons you can push so that trips are set automatically to business. The IRS trusts GPS mileage trackers because they are usually tamper proof and backed up so that they can protect information in the case of an audit.

Keep good records to maximize tax deductions that you are entitled to with the IRS. This way, you won't pay more than you owe and won't get slaughtered by the IRS auditor.
Sleep Better With Tomorrow Sleep To Improve Work Performance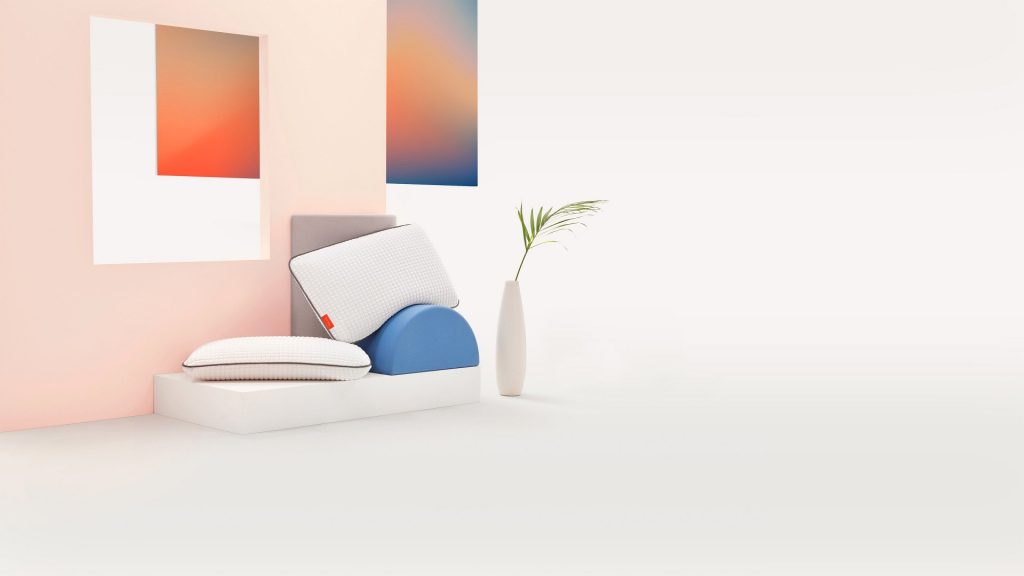 Our working life consists of long office hours to various days of sleepless nights. Tomorrow Sleep is a hybrid between traditional mattresses and new modern technology to help you through those rough nights. Tomorrow products are designed to help improve your wellness by fulfilling your sleeping experience. To ensure comfort and support, Tomorrow has enabled a combination between the temperature regulating memory foam with a stabilizing coil system to enhance your night's sleep. With the additional sleep reports, bed warmer, smart alarm, and more, this mattress company has changed the sleeping industry for the better.

During busy hours, hard workers tend to forget about their well being once their mind is set to work. That alone may be desirable to entrepreneurs since it can boost productivity, however, it can be counted as the negative opposite. Sleep deprivation undergo all of these unhealthy habits. The average amount of sleep hours an adult needs in a day is in close proximity to 8 hours a night. The cost of poor sleep is not in the increase of productivity, but in the lack of quality. A lost in sleep reduces brain function, leaving you unable to produce decent work. The effects of lack of sleep on productivity is well recorded, negatively affecting work performance - productivity and quality. Without proper sleep, you will have more issues in concentrating, learning, and communicating. This can result in slower reaction times on problem solving due to memory lapses, or more noticeably, the moody and intolerant behavior. In an interview with Bryan Murphy, Founder and President of Tomorrow Sleep, he explains how with Tomorrow Sleep, the smart mattress can properly get you the sleep you need in order to be productive the next day.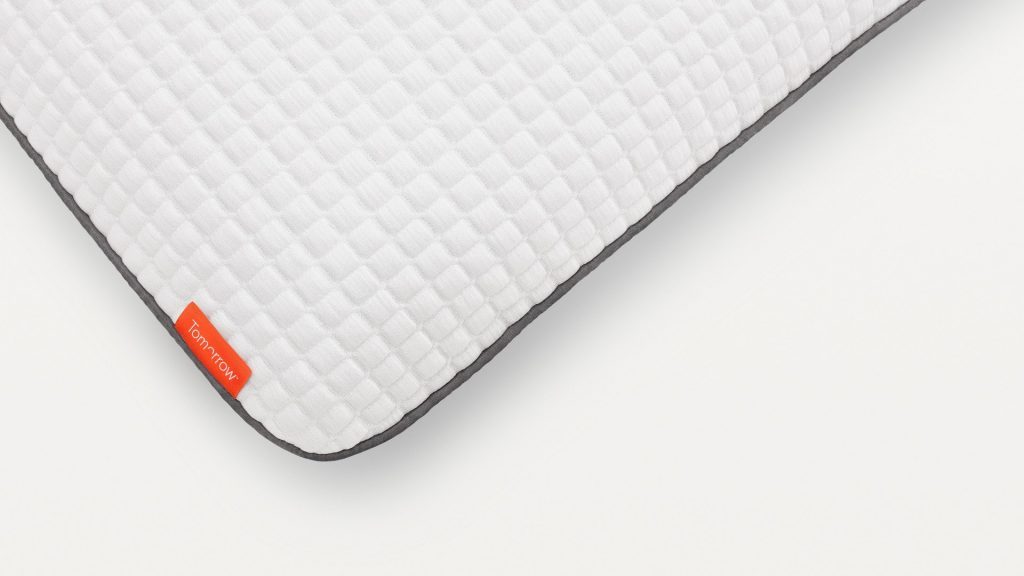 What is Tomorrow Sleep?
Tomorrow, which launched in June, is a new sleep company that combines a direct-to-consumer ethos with 100 years of American manufacturing expertise. Leveraging the knowledge and research of industry leader Serta Simmons Bedding, Tomorrow created the first truly connected sleep system with smart technology designed to help you transform your sleep and achieve your deepest, most restorative rest, offered at an incredible value that wouldn't be possible in traditional brick and mortar stores.
What is the company passionate about?
Tomorrow was founded on the principles of a well-balanced, healthy life. We believe overall wellness requires truly restorative sleep, and having the right tools makes all the difference and that sleep is a fundamental pillar of wellness. We're dedicated to offering our customers a better tomorrow and our mission is to provide a holistic system of products that allows people to achieve their best sleep night after night, so they can be anything they want to be in the morning.
How is Tomorrow Sleep different from other mattresses?
It really boils down to experience, control and scale.  We have over a century of experience designing and engineering sleep products. Our own manufacturing, supply and quality operations here in the US produce millions of beds per year. Having this experience, control and scale allows us to invest in cutting edge, premium materials that deliver real benefits directly to our customer at a great price. As a result, we offer a premium hybrid mattress that's designed with temperature regulating memory foam and a gently stabilizing, wrapped coil system, available at a direct to consumer price.
What started Tomorrow Sleep?
We saw that people are increasingly becoming aware of the importance of sleep as a cornerstone of wellness, however there wasn't a great solution to address that need in the direct-to-consumer space. We set out to solve two problems. First, by and large, most direct-to-consumer mattresses are made up of all foam and as such people complain that they lack support and sleep hot. Second, the bedding microclimate largely governs your ability to fall asleep quickly and stay in deep sleep. So, we set out to design a truly integrated sleep system that would help keep you comfortable, and give you the most restorative sleep possible.  We then paired that system with smart technology that allows you to learn how you sleep and help improve it.
What kind of special features are included to the products?
Tomorrow provides a totally new kind of hybrid mattress, combining premium temperature regulating memory foam with a gently stabilizing, wrapped coil system that offers the perfect balance of comfort and support. Our mattress has been expertly designed and tirelessly tested to ensure every coil in our mattress flexes separately to give you unparalleled head-to-toe support and the freedom to move, while our patented ventilated rail system helps maintain a well-balanced climate all night long.Additionally, our holistic system - which includes pillows, sheet set, comforter, mattress protector and Sleeptracker® monitor - was designed to work together with the Tomorrow mattress in order to help our customers go from restless to ready for a better tomorrow. Our sleep products are made from premium materials to create the ideal sleep environment.
Is Tomorrow Sleep trying to improve? If so, how?
We're the first sleep company to combine a holistic approach with over 100 years of sleep experience, so we're doing things differently from the start. We're working to improve the mattress market as a whole by offering innovative products designed to help customers transform their sleep and achieve their deepest, most restorative rest.
How is Tomorrow Sleep supporting their customers?
Customer first is a core value. We're giving our customers the tools to transform their sleep and achieve their deepest, most restorative rest. Having a direct and personal relationship to our customer through our direct-to-consumer model allows us to make sure they are happy with our products and helps us to innovate better and more quickly.
What should people look forward to when buying your products?
With Tomorrow's products, customers will have everything they need to sleep to their full potential.
How important is sleep?
We believe that sleep is an essential and critical component of overall wellness, just as important as nutrition, exercise and mindfulness. Sleep has unparalleled restorative powers and when we get a quality night's rest with the proper climate and conditions, we're able to perform better.
Why do others need to be more aware about how they sleep?
Sleep keeps our daily performance at peak condition, and we feel it's important to enlighten consumers on the benefits of getting truly restorative rest. The more aware people are of how they're sleeping, the easier it is to improve and achieve the best sleep possible. Our Tomorrow Sleeptracker® monitor uses bio sensors to peacefully monitor and record sleep cycles, body movements and heart rate, and delivers personalized suggestions for better sleep.  Whether you're in light sleep, deep sleep or REM, our Sleeptracker® monitor knows how much time you spend in each stage and offers feedback and tips to help you understand and directly improve your sleep.
What message are you trying to pass with your company?
Our goal for Tomorrow is to educate people on sleep's role in overall wellness, and provide people with a holistic system of tools designed to help them live a better life, which we believe starts with a good night's rest.
How to Build Your Own Startup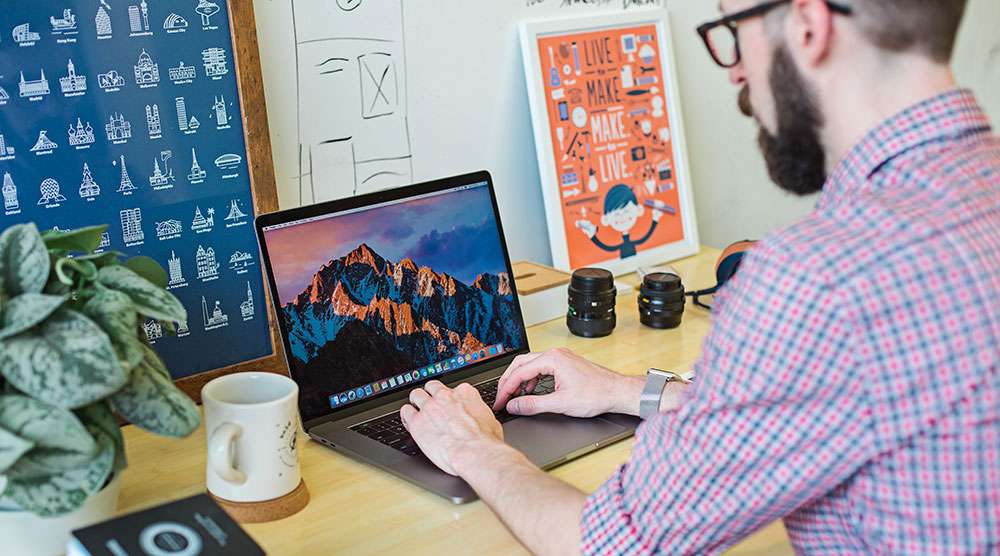 Ever wonder how to build your own startup? The startup world is full of entrepreneurs who want to take their dream business from Point A to point B. Getting your business off its feet can be hard because many people are not equipped with basic business skills. In the startup culture, getting your idea to become profitable is the dream, and it's always a race to set it up. If you're thinking about starting a business, here are some tips to consider to get yourself going.
Network to build your own startup
Look for people who have "been there and done that". These people know what they are doing and can provide you with practical tips and advice on how to start. Also ask about mistakes to avoid and things to watch out for so you don't have to learn the hard way.
Research Your Market
Market research can tell you if your idea is worth pursuing. Start your research by stating the problem and see if your business idea is the solution. Figure out how many people have this problem, and talk to them to see what they can say through a survey. Check out the competition to see how you are different and figure out how you can beat them.
Find A Mentor to help 

build your own startup
One of the best ways to start a startup is by finding a mentor that can guide you along the way.  Your mentor can be somebody whom you can bounce ideas off of. Mentors are some of the most important and valuable resource you can tap into. They can help you take your business from idea to success through their guidance and coaching.
Brand Your Business
Branding is not only about choosing a name for your business. It is about your business identity. Choose a name that conveys the idea of your startup or the problem it solves. By this time you should also have a domain name and have marketing materials ready.
Business Plan
A business plan is like a blueprint for your business that tells you what you are going to do and how you're going to do it. Your business plan should also have an "attack" on how you can "battle" the competition. Determine what you want to accomplish with your business and steps on how you can get there.
Your Workplace
Where you decide to work has an impact on your startup. Some people choose to work at home to save money, while others rent space or share an office with other businesses. Don't be afraid to experiment on locations for your workplace.
Accelerator Program to help 

build your own startup
Think about applying for an accelerator program. These are programs that provide startups with coaching, network or small investment to help the business take off quickly.  Take accelerator programs with a  grain of salt, because some of them will require you to part with equity.
Raise Capital
Capital for startups usually comes from the founders. Other startups get capital from venture capitalists, angel investors or loans. These investments can be a big help to startups. However, you should only take capital from sources that they understand. If you are raising capital from outside sources, figure out how much you need to raise and how it will affect your business.

Having an idea for a start up is easy. The hard part is in-between the idea and success. For startups, it is crucial that their idea become reality as quickly as possible, since delays can kill the idea. While there is no wrong or right way to start a startup, following the above steps can help save time.