Advice From Millennial Entrepreneurs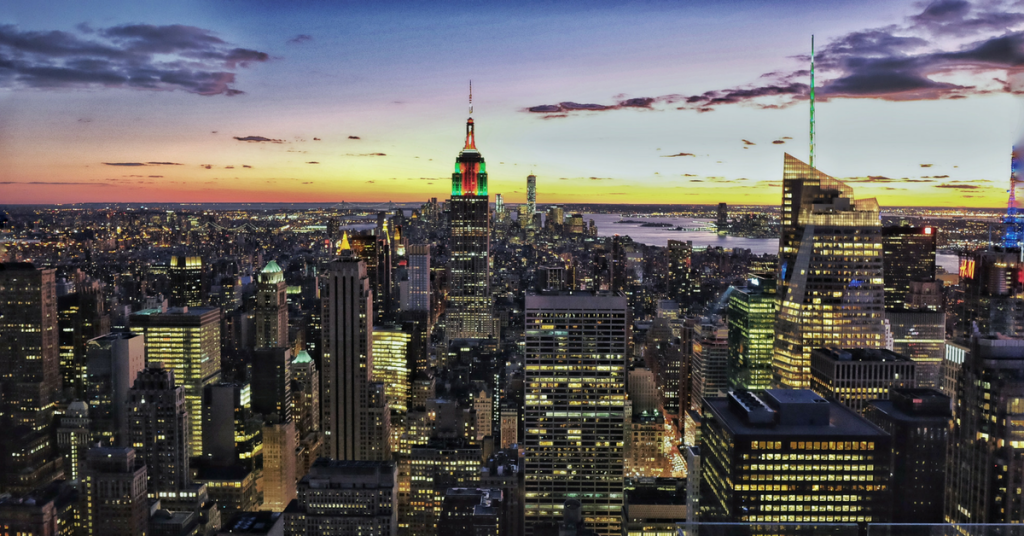 Millennials are underrated when it comes to work ethic. As the biggest age group in the country at 80 million strong, entrepreneurs sprout from all over, creating jobs for a variety of industries. Success comes in many forms, and we at Owner's Magazine had the opportunity to talk to a few successful entrepreneurs about culture, motivations, and how to achieve your goals. Many of these entrepreneurs are founders and CEO's of their own businesses, and they are here to give some advice on how to grow.

Greg Star, Founding Partner of Carvertise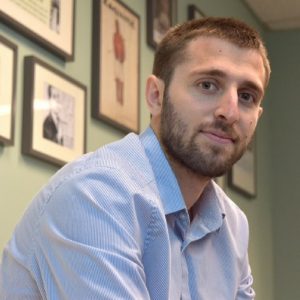 "Why finding a mentor is the worst advice I ever received. You may be confused by this title. After all, a mentor is crucial for personal development. They can provide hard earned wisdom that only comes from experience facing similar challenges that you are up against. Additionally, a mentor can open up a network of contacts that you would not meet otherwise. So why would finding a mentor be considered bad advice? Isn't this a no brainer? The answer is no- and here's why.
Finding a single mentor limits your thinking. You should be trying to find multiple mentors. Here are three important benefits you get from surrounding yourself with a team of mentors as compared to one.
1. Different viewpoints– Having several mentors with different specialties to bounce problems off of will give you broader insight on the problems you are facing. Your one mentor may have a biased that can only be seen if your getting multiple points of view.
2. Larger network– A mentor can open up a lot of doors to a lot of key introductions for you from a personal and professional standpoint. Thus, the more mentors you have, the larger your network becomes.
3. It teaches you how to ask for help– This is probably the best lesson for finding multiple mentors. The act of constantly reaching out to different people asking help is an incredibly important skill. It teaches you to put your ego aside,  which is incredibly important in developing personally and professionally. I personally reach out for help 3-4x a month to people who I think I can learn from, and the benefits have been exponential.
Bringing it together:
Next time someone tells you to find a mentor, stop them, and let them know why they are wrong!"
Andrew Nakkache, Co-founder & CEO of Habitat LLC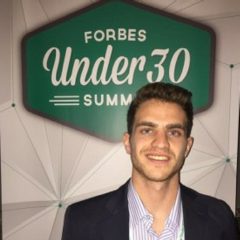 "7 core attributes or traits that I think are important for entrepreneurs (at least for me):
Share Ideas – I'm big on sharing a raw idea with everyone. Ideas are typically worthless, and the only way they get better is through talking to enough people (and customers). 9/10 ideas I have are terrible.
Delusional Optimism – You need to have a deep-seeded belief that you and your team are exceptional, and you are the ones that are going to fix the problem you're solving.
Everlasting Paranoia – Simultaneously, you have to believe that what your building is worthless
Shameless Persistence – Again, tell everyone your idea and ask everyone who you think can help..for help. Most people like to help entrepreneurs, those relationships can turn into mentors.
Impulse Control – You need to have the ability to resist temptation.
Level Headed – This ties into Impulse Control, you're going to have a lot of internal battles. It's important to keep a level head, and your team needs to see that.
High Integrity – Always be thankful and courteous to everyone you meet. You never know how someone may be helpful down the road."
David Feinman, Co-founder & CEO of Viral Ideas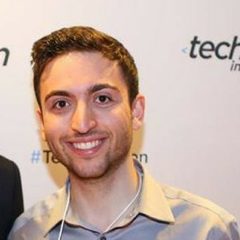 "For new entrepreneurs, it is important to just get started, to do something that you can take to market. Be it a product, a consulting concept, or something small, that you are able to take to a few customers that are willing to pay you something, for your idea or for your concept so that you can test, learn, and grow from that initial starting base, and really build on top of that."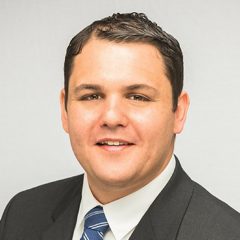 "While every situation is different, I often recommend that the partners in start-ups have honest and frank discussions their goals. I find that they rarely have accounted for disagreement and difficult circumstances that are likely to arise in any business. It is always easier to have a discussion about these issues up front.
With respect to growing companies, I counsel them on how investment may dilute their equity. For founders of any company it is important to understand what they are giving up in order to gain investment. The bottom line is it's important to include your lawyer in these types of conversations early and often. We often act as the facilitators of these discussions and can provide specific insight sometimes based on "war stories" – both good and bad – from past representations."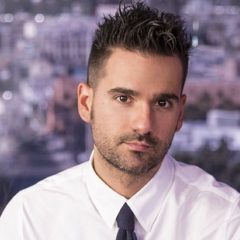 "The Great Recession created a lot of uncertainty for my generation and how it viewed itself and its prospects. The status quo didn't appear sustainable at the time and it forced a lot of us to think outside the box – and ultimately create jobs during that time. To me, success has been about educating yourself at length about the industry you're entering and then taking the extra time to get creative. Find that niche your industry is looking for. It's probably hiding in plain sight."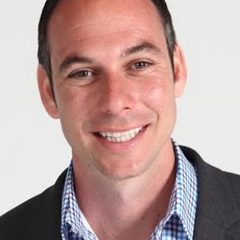 "To me, culture is everything. That is why most, if not all, of our agents and employees chose Metro 1 over other more established companies. The culture we curate and create exudes and exemplifies who we are and who we aspire to be in the community. Providing regular yoga and meditation classes for staff and agents builds camaraderie and rapport between and among the team. Culture is key in business."
Erica Dias, Co-Owner of The B Firm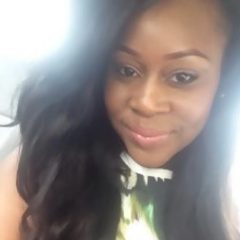 "Never give up! Dreaming isn't going to get you anywhere. DOING will! You've got this! Faith It Until You Make It!"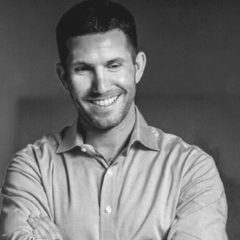 "I've found that so much of what dictates success in real estate development as a profession and an industry ultimately boils down to effective management, whether it's managing time, resources, personnel, etc. From the beginning, I recognized an opportunity to do things at PMG differently from the typical development shop. We have a great blend of really experienced industry veterans working hand-in-hand with ambitious young professionals that has left us with a very atypical culture relative to the other companies in our field. We have fun together and support one another, but we are also constantly pushing. When it comes to incentivizing employees based on project performance, I think we are more aggressive than just about any other developer of our size and that gets the team to reach for that higher gear. I am very demanding of my team, but they have become even more demanding of themselves and that is what makes me most proud."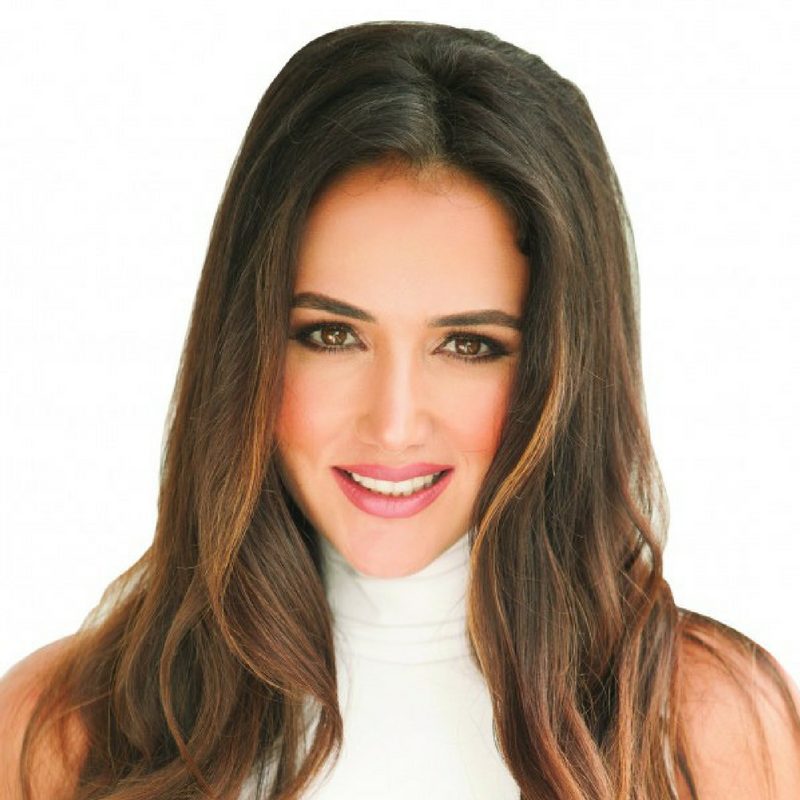 "To maximize sales, one must be creative and think outside the box. Push beyond ordinary marketing tools by investing in your listing and always look for new channels of communication and sales. Remember, it takes money to make money. Additionally, professionalism and dedication are key. Make sure to consistently be knowledgeable about your product, as well as the state of the market and its trends."
Ali Grant, Founder of Be Social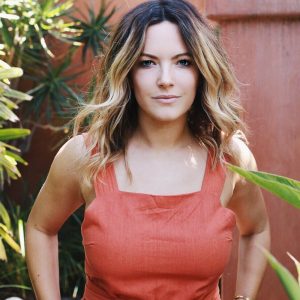 "As your business expands, you will soon understand the need to scale efficiently. It can be difficult giving ownership to others, but putting trust in your team allows you to conquer, grow, and scale."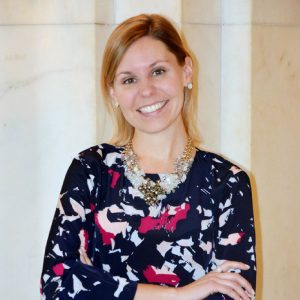 "I have been fortunate to build my entire book of business at VERY Real Estate on word-of-mouth referrals. It is my belief if you do right by one person, and put their needs above your own, treating them with respect, dignity, and acting in a thoughtful way on their behalf, that you leave a lasting and memorable impression. Naturally, when people have a positive experience, they tell their friends and your business grows like a tree. I strive to always have people smile when they hear my name. Making someone feel special is the key to building trusting, lasting relationships and having a reputation that leaves people feeling great."
Zubin Teherani, Co-Founder of LeagueSide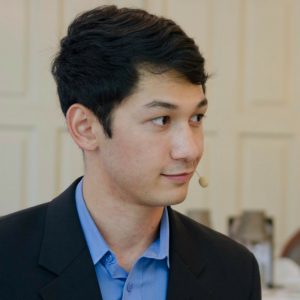 "Sell your idea before you sell your product. Youth sports sponsorships have unique advantages over other forms of marketing. They provide a captivated audience for hours every weekend, guarantees digital and in-person impressions to the same group of families, and supports the families you're marketing to by subsidizing their costs. We always, always, always, start by selling the merits of sponsoring youth sports organizations before we get into how it works. Selling the big picture helped us close big clients and investors in our early days before we ever built a product.
"Fake it till ya make it" – When we started LeagueSide, we focused on selling before we ever built a product. We pitched clients, youth sports leagues, and investors and got yeses before we committed to LeagueSide full-time. This validated that this was a business worth pursuing, saved us months of time, and gave us perfect clarity of what we needed to do next."
Jenny Cipoletti, Founder of Margo & Me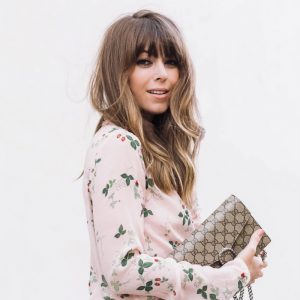 "The Shift: I started reaching out to stylists to work with them on weekends. I worked PR during the week and started styling on the weekends with whoever needed an assistant at the time. From there, I started to realize I really enjoyed the styling more. I woke up at 25 and I had a grocery list of all of these amazing things: my health, my boyfriend, and my puppy, but I just wasn't happy. I didn't know what was wrong with me. I was alive but I wasn't living. I was just going through the motions.
That Quit Moment: I said to myself, if I wake up at 30 years old and I'm still doing this, it's not going to be pretty, so I left my PR job and went back to school. I did the nine month program at FIDM for fashion design, and it was incredible. For years and years, I hadn't learned anything tangible applicable or creative — that changed overnight. I'd totally forgotten what it felt like to be a student again, totally immersed in a creative culture and constantly inspired by my teachers, my peers, and my work. I was thrown into a design program where you learned how to sketch, sew, drape, and create patterns. It was like this bubble just burst inside of me. I suddenly realized that this was what I'd been missing all along.
Start, Just Start: In addition to going back to school, I launched Margo and Me as a way to showcase what I was designing (Margo is my french bulldog). It started out as just a showcase for the dresses I was designing, but then I started posting outfits and styling tips as well. My husband is a director and was the one who originally inspired the idea because he was testing his new camera lens so I asked him to take a picture of me wearing one of my outfits. There were a few trendsetters out there, but this was before the huge blogging boom. There weren't really many people doing it at the time. It was a whole new world."
Kathleen McCabe, Founder of Syreni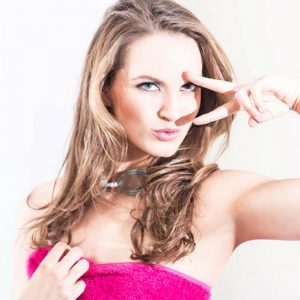 "In the early stages of starting a company the best way to stay motivated is hold yourself accountable by telling as many people as possible about what you are doing. This will help you gain confidence and allow you to practice your natural sales pitch while building your future network. Get a web presence early and publish your anticipated launch date. The excitement you see from your early followers will motivate you to keep going and not give up."
Hayk Tadevosyan, Insurance Agent at State Farm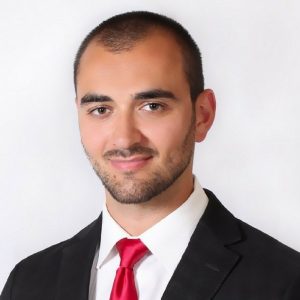 "I always go back and use numbers to make things simple to understand as I strongly understand that numbers don't lie. A powerful statistic and a very familiar one to business owners is "9 out of 10 businesses don't make it past year One", well what happens after year one?
Another interesting statistic, half the business owners that make it past year one don't see year three and half of who makes it past year three don't see year five…. Why is that?
During the starting phase of a business if you are part of the 9 out of 10 that doesn't make it, it's due to the fault of the person in charge, the business owner. You didn't work hard enough, weren't committed and were not putting in the hours. The only "silver bullet" in business success that I'm aware of is good old fashion Hard Work. SAME can be said by every successful entrepreneur I know.
The problem with year 3 is our business outgrown us in volume. As an individual there are only so many meeting we can attend, so many calls we can make, so many things we can manage. If we don't duplicate ourselves, and in many cases duplicating ourselves several times, we will not keep up with the growth. When a demand exceeds the business structure, the business falls apart, which is why it's crucial to start training and developing a team right away, and the right people take a while to develop. If you ask yourself the question of, "How long it took us to learn a skill and perfect it?" If the answer is years, then why do we get frustrated with our managers if they don't get it right the first time and fire them?! We have to be patient and spend a lot of our time coaching, although sometimes we feel that time is better spend closing more deals. That's a huge misconception, training and developing a team is the highest ROI time we can spend in a business.
Usually by year 5, the business owner is no longer working for money, but more for balance in life. At this point, we have to realize we don't need a job and the business is not built to create a job for the business owner, it's built to create jobs for others. If by year 5 the business owner doesn't have a manager that manages his team and a team that manages the customers, there is a high chance of the business owners to get negative with the business, which takes away creativity, and with lack of creativity, there is no passion, and without having passion, business dies, either right away or slowly till it becomes more expensive to maintain the business than to just close doors.
There are a lot of moving parts to making a business work, but if I were to give anyone advice on what to focus on is this time schedule.
Year 1 – Be the hardest worker with longest hours. Become what you are looking to recreate as far as future employees in the business.
Year 2-3 – Since you are a machine, look to duplicate yourself. We always attract what we are, not who we want. So, if you are a hard and smart worker you will find a good team, if you don't, then you need to ask yourself if you are leading by example.
Year 3-5 – One of your team members will shine more than the rest, put them in charge and train them on how to train others. Train the team to answer to the manager, so you only answer to your manager. It's much easier long term to answer to few sharp leaders within your organization than thousands of clients. At this point, the machine is running, you have lots of time to spend on other business ventures, hobbies, family etc.
Your team is making lots of money and you have created good jobs in the community, and the business doesn't stop growing as you are not a one man show.
10 Most Affordable Cities For Singles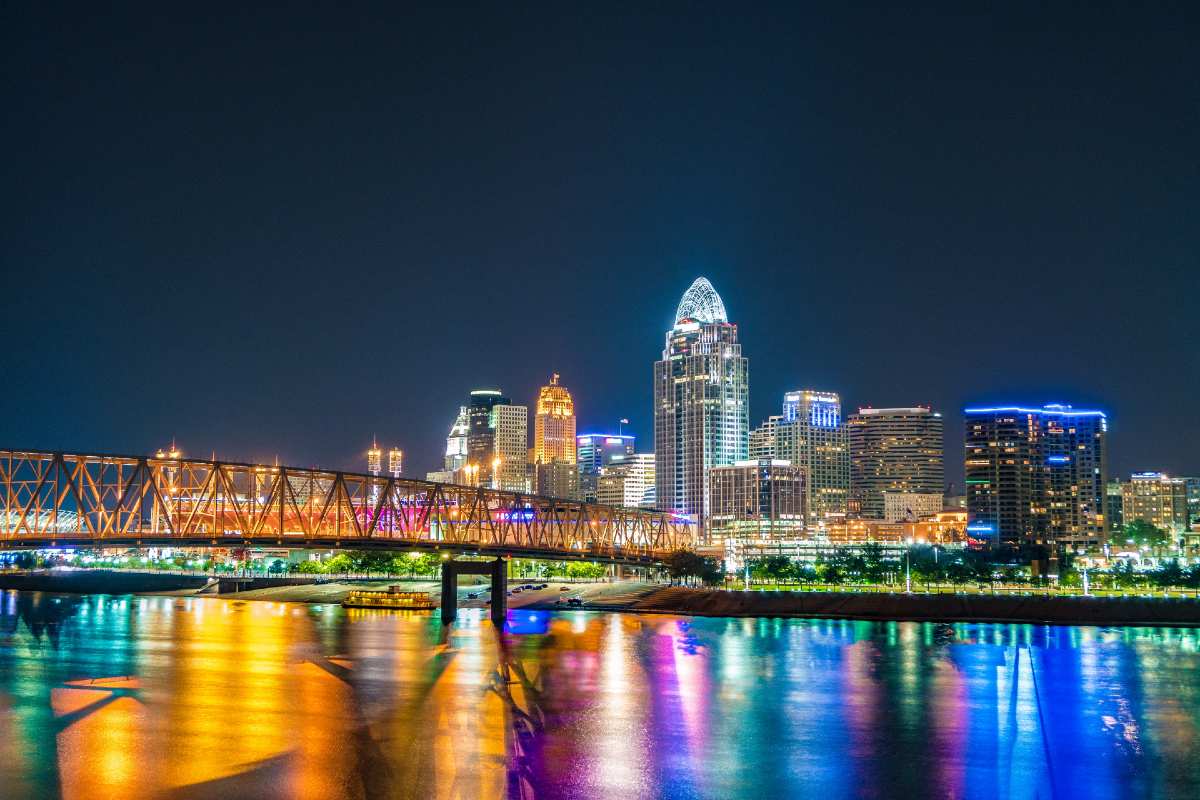 If you are looking for the most affordable cities for singles, you have come to the right place. Apart from the reasonable rent for a 1BR apartment, and a decent hourly wage, we chose these locations for their fantastic culture perfect for single people who are up for more adventures.
1. Columbus, Ohio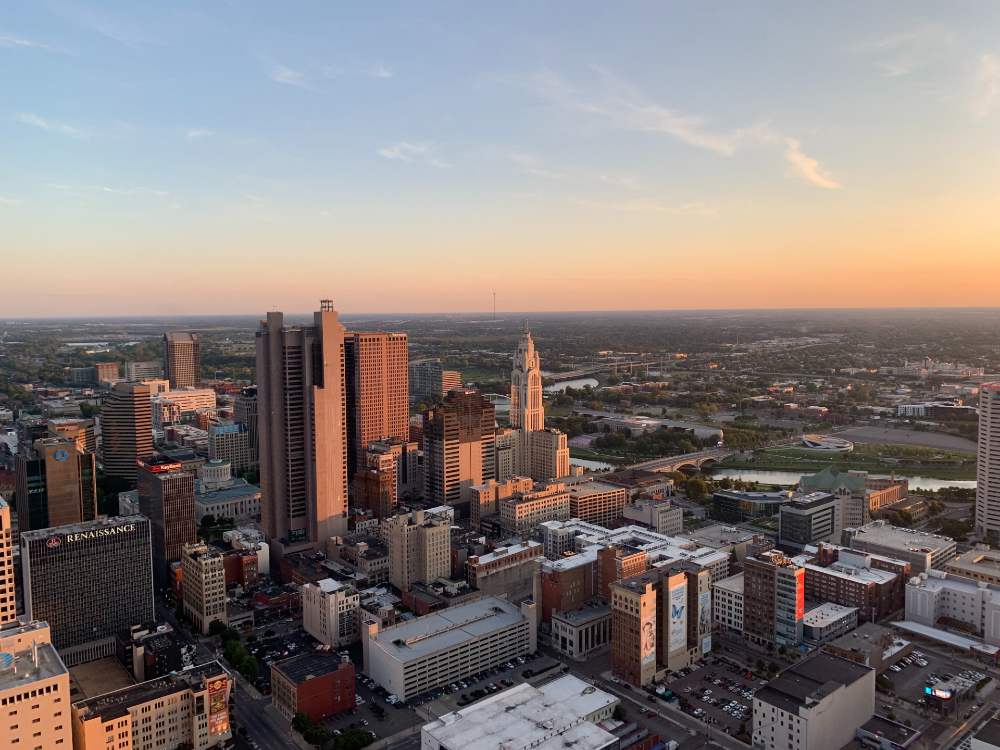 A lot of young professionals eye Columbus, Ohio to be their home for a number of reasons. You will never run out of things to do here. If you love arts, theater, and music, then Columbus, Ohio, will undoubtedly hit the spot. And let's not forget about the locals too. They are known as fun-loving people whom you can get along easily. Here, you can find parks, restaurants, and bars – perfect if you want to relax after a long day from work.  
Average Hourly Salary: $17.73
Average Monthly Rent for 1BR: $896
2. Madison, Wisconsin
One of the most beautiful and affordable cities we highly recommend is Madison, Wisconsin. You can find jaw-dropping lakes, beaches, and parks. Many people consider this area for work and permanently live as it was named the Best Work-Life Balance City by SmartAsset in 2018.   
Average Hourly Salary: $18.87
Average Monthly Rent for 1BR: $1131
3. Pittsburgh, Pennsylvania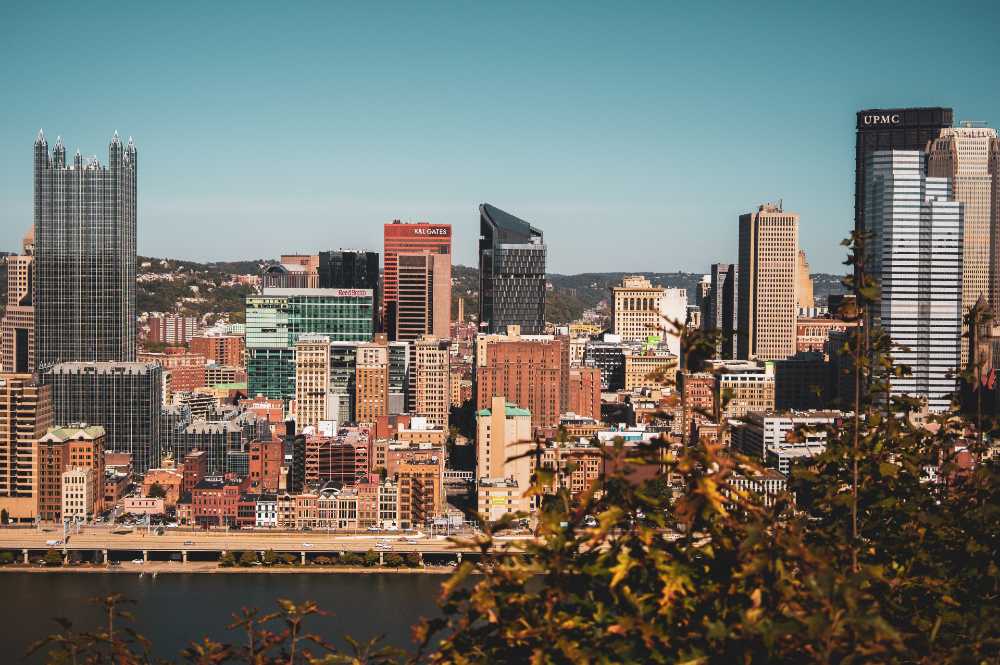 What we love about Pittsburgh, Pennsylvania, is that they have a strong sense of community. For a single person, that should be included in your criteria when looking for a new home. As of the moment, a lot of companies and corporations are building their presence in the city. Thus, job opportunities increase year after year. The situation was far more different 20 years ago, wherein the younger population's percentage is small due to a lack of job opportunities.    
Average Hourly Salary: $18.14
Average Monthly Rent for 1BR: $1254
4. Lexington, Kentucky
Lexington, Kentucky's population increases day by day, but the cost of living still remains low. In fact, the rent in this area is one of the most affordable in this list. This is why thousands of young professionals and single people would like to live in the city. 
Lexington has a stable economy and has a diverse job market. Regardless of your skills and specialties, you are likely to find a job in this city.
Average Hourly Salary: $16.76
Average Monthly Rent for 1BR: $777
5. Tulsa, Oklahoma
Everything is cheap in Tulsa, Oklahoma. Think about the rent, fuel, food, and even shopping! That's just one of the reasons why we urge single people to move here. But in reality, the city has more to offer. Tulsa, Oklahoma, has a booming economy, and we see more job opportunities opening over the years. Multinational corporations also consider building their headquarters in the area, proof of the city's development, which you can take advantage of.  
Average Hourly Salary: $16.84
Average Monthly Rent for 1BR: $692
6. Wichita, Kansas
Wichita, Kansas, is a great vacation destination and a city where you can house big events. But apart from that, it is one of the best and most affordable cities for singles. 
Your commuting experience will be amazing as well. At an average, you only have to spend 19 minutes of travel to work. That's way below the average commute time on a national scale. It also has excellent health care facilities. Plus, they have a lot of sunny days, giving locals more time for outdoor activities. 
Average Hourly Salary: $16.37
Average Monthly Rent for 1BR: $669
7. Fort Wayne, Indiana
It's impressive how Fort Wayne, Indiana, maintains a low cost of living with a high quality of life. It has a population of 264, 052, and the locals are incredibly welcoming. Adjusting here is easy, and you will instantly feel at home. 
Many people who relocated to the city did not have an idea of what Fort Wayne is all about. However, most of them were surprised to see how wonderful life here is. There is no congestion, like most cities in the US. So if you wish for a more relaxed lifestyle and a loving community, this is a perfect choice.
Average Hourly Salary: $16.58
Average Monthly Rent for 1BR: $758
8. Omaha, Nebraska
We also included Omaha, Nebraska, in our Affordable Cities for Singles list for a handful of reasons. Here, you get to see a thriving business environment and several options for entertainment. The best part is, the cost of living is extremely low. 
It's not only ideal for singles but also for couples planning to raise a family. And if you love good food and craft beer, Omaha, Nebraska will surely deliver. Lastly, it's the ideal location for those who want to start a small business.
Average Hourly Salary: $17.56
Average Monthly Rent for 1BR: $891
9. Cincinnati, Ohio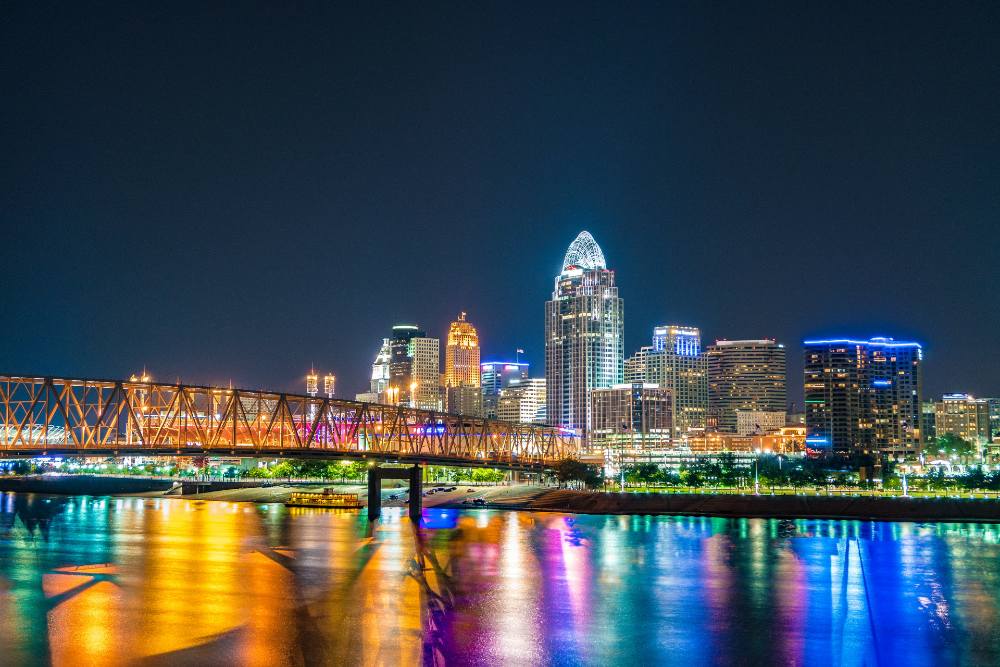 If you are always looking for things to do, then living in Cincinnati, Ohio, could be the perfect plan. Apart from a steady job market and low cost of living, the city has an amazing park system and world-class architecture. So whether you fancy arts or outdoor activities, you can do it all here. Cincinnati, Ohio, will also let you experience all seasons in one day!   
Average Hourly Salary: $17.88
Average Monthly Rent for 1BR: $1115
10. Lincoln, Nebraska
Last on our list of the most affordable cities for Singles is Lincoln, Nebraska. It's also tagged as a safe city to move in. So if you are going to live alone, then include this location in your options. 
Don't be surprised if strangers will initiate small talks here; this just means that the locals are friendly. This is also a haven for music lovers. As of the moment, Lincoln, Nebraska, has a population of 280,849.
Average Hourly Salary: $16.75
Average Monthly Rent for 1BR: $807

Top 5 Cities To Move To For Millennials On A Budget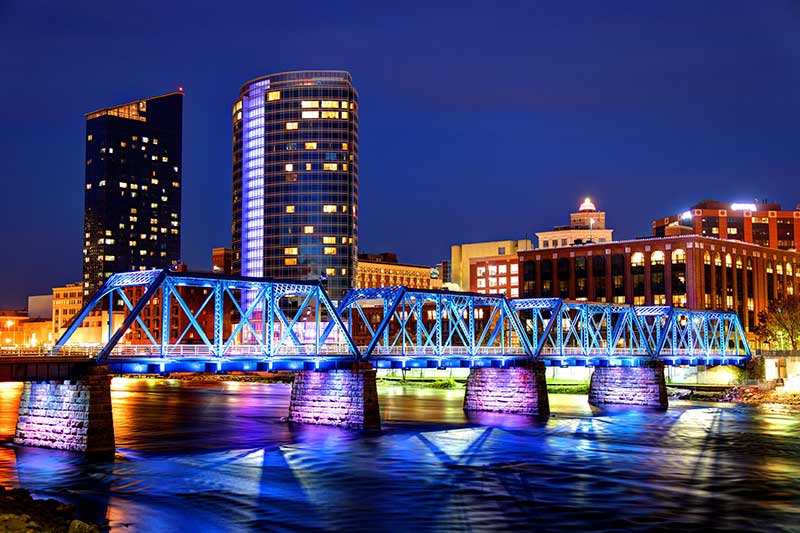 At some point in our lives, we've envisioned living comfortably in LA, NY, or other big cities in the US. It's all thanks to what we view in movies or TV shows. Sadly, due to rising costs and unforeseen economic circumstances, we may no longer attain our dreams to become a big shot in a big city.
However, hope's not all lost for millennials. There are still areas in the US where you can make a decent living without breaking the bank. In this article, we discuss the top 5 best cities for millennials to live while on a budget.
1. Raleigh, NC

Average cost of living:
Food: $388.12
Rent: $1,214.35
Utilities: $127.21
Internet: $55.79
Raleigh has become one of the best cities for Millennials because of the growing number of tech companies setting up camp in the city. Sure, there's Silicon Valley and Seattle, but East Coast millennials won't have to travel far to achieve their dreams of working with a tech company.
If you plan on working in the Research Triangle Park, you won't have problems with the commute. Bus fares are cheap, and some buses have Wifi installed.
It's not all work in Raleigh, though. Raleigh residents will have a lot to explore in their city because of their museums, parks, and attraction. Among the cities in the list, Raleigh hosts music shows almost every day in different venues. Music lovers will enjoy their time living here to discover various artists.
Besides that, Raleigh has a booming nightlife thanks to its bars. You've got choices between hidden or underground bars, so that you can visit a different one after work or on the weekends.
2. Columbus, OH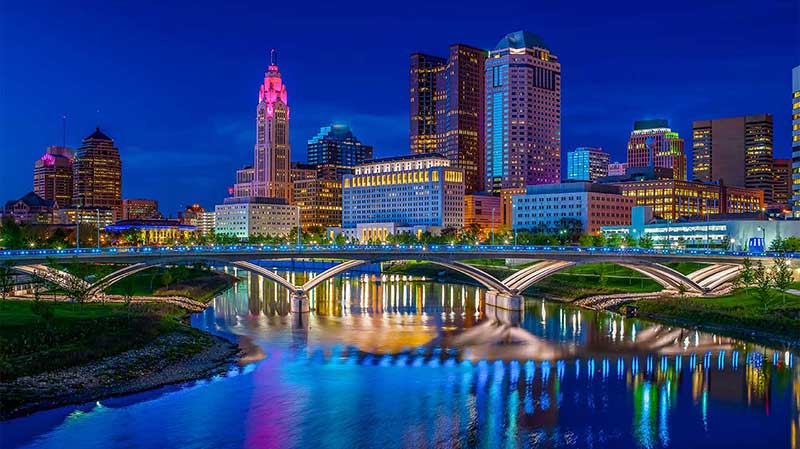 Average cost of living:
Food: $302.97
Rent: $1060.74
Utilities: $170.83
Internet: $57.40
Just like Raleigh, Columbus, Ohio, also has a thriving tech hub. In connection to that, Columbus is making developments in becoming a Smart City. Since their win in the 2015 Smart City Challenge, they're making commitments to transform the city through technology. Who knows, when you move there, you might get to see a glimpse of the future.
As for the commute, you might have to take the bus or bike around the city. You can even ride an open-air golf car for free in Downtown Columbus.
People have also started to take an interest in Columbus because of its culture and breweries. One of their most popular attractions is the German Village. So, if you're craving German food or want to learn more about German culture, that's the place you want to be.
As for the breweries, Columbus has the famous Brewery District, where you can try out their most popular brews. Plus, it's right beside the German Village, so you have more booze choices.
Also, Columbus is dubbed as America's test market. People in Columbus get the first taste of the hamburgers and wear the newest designs. So, if you want to become a trendsetter, pack your bags to Columbus and take snaps for the 'gram!
3. Grand Rapids, MI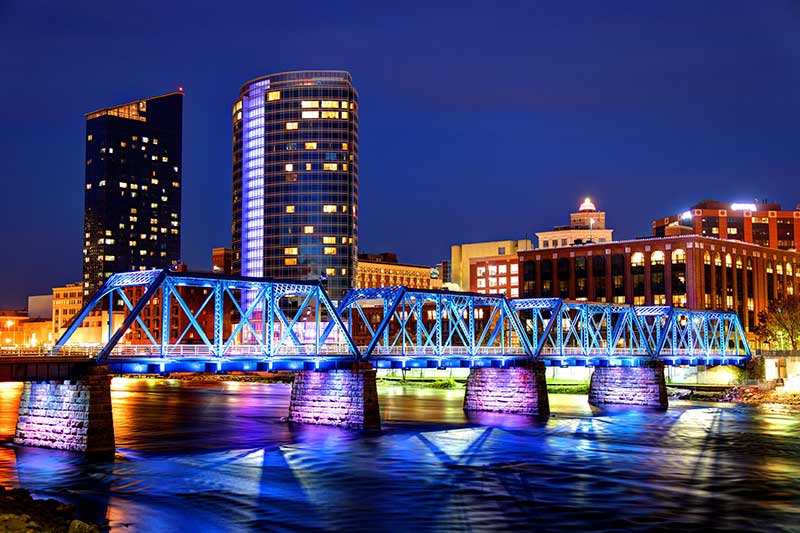 Average cost of living:
The Right Place finds the city is the number two destination for millennials to live. Aside from its affordability, its overall atmosphere is what attracts people to visit and live there.
If you plan to or want to work for the healthcare or manufacturing industry, you can thrive in the Grand Rapids, since those have prospered in the city. However, you'll still find work for any industry since there's a high demand for employees there. According to Area Vibes, there's a 6% unemployment rate in the city, so you still have a high chance of getting employed anywhere. That's why it's one of the best cities for Millennials.
Cycling is a much more affordable alternative to driving a car in Grand Rapids. You can take a bus, though, but the stations are limited.
Grand Rapids is almost an hour's drive to the beaches in the state if you want to live in an affordable city and go to a beach. However, much as you would like to go to the beach in your swimwear, you might have to prepare winter jackets because the weather is unpredictable. You can still enjoy some activities like visiting breweries and cafes to warm you during winter or become your hangout place with friends.
4. Austin, TX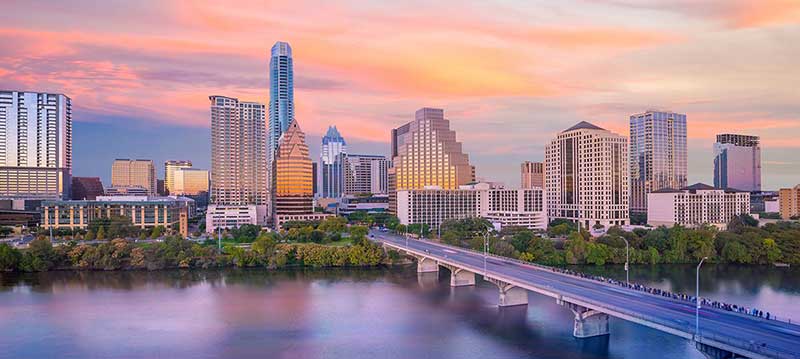 Average cost of living:
Food: $320.04
Rent: $1,660.45
Utilities: $154.52
Internet: $59.83
As compared to other cities on the list, Austin may have a higher cost of living. Still, Austin appeals to millennials because of their booming economy and sustainability measures.
In terms of commute, you may face challenges with traffic. You may use the bus instead or ride a bike to divert from the traffic.
If you're saving up for something, but want to skip out on doing something extravagant, there are free events like live performances and music fests.
The one thing any Austin resident shouldn't miss out is to try food trucks in the park too. It's something you can splurge on once in a while. Plus, Austin is the home to the South by Southwest (SXSW) festival happening every March. Here, you can discover new artists or catch their faves. These should serve as a reason why Austin is one of the best cities for Millennials to move to and build up their career.
5. Boise, ID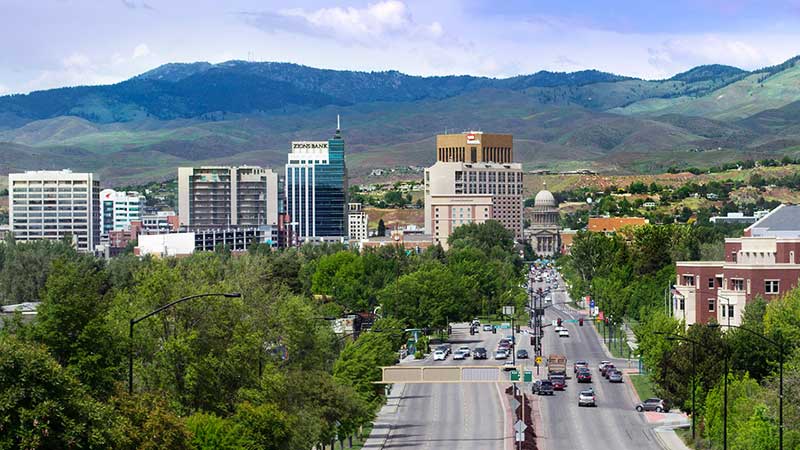 Average cost of living:
Boise has emerged as one of the leading cities to live in because of its affordability. Even California and Washington millennials move to the city for a lower cost of living. One thing that may stop you from relocating is limited public transportation.
However, Boise is also making developments in becoming a greener city like bike rentals and geothermal energy. So, this is perfect for the environmentally conscious millennials. That's why it's beginning to set itself up as one of the best cities for millennials.
In terms of work prospects in Boise, you can work for any industry, but you can consider becoming an entrepreneur. It's gaining attention as one of the fastest-growing cities to launch a startup.
Residents of Boise rave about the Boise River Greenbelt, where one can enjoy biking and scenic views. If you're an outdoorsy person, you'll enjoy hiking and skiing as well. If you're into art and theater, you're in luck because you can visit museums during the weekend and watch a production by the Boise theater companies.
Top 10 Most Website Builders That Doesn't Suck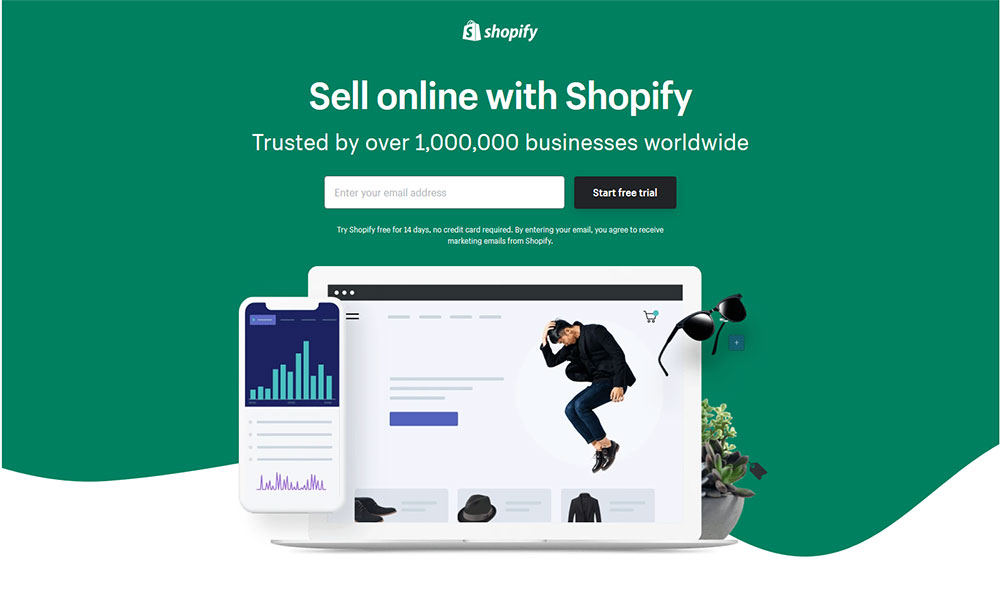 Create your own pages with the best website builders. There are hundreds to choose from but we've already selected the top 10 for you.
Years ago, only professionals that know how to use codes can create an effective website. It's a daunting skill that most of us would rather outsource. But as always, technology found a way to make website building easier for an average internet user. You don't have to learn codes (although it's still useful in some cases). And you can create your website in just a few minutes! All thanks to website builders.
Best Website Builders 2020
Before creating this list, we asked our team of website developers and designers to assess each website builder. Likewise, non-website builders from our group were also tasked to create simple pages. This approach allowed us to gauge each website builder based on its features and ease-of-use.
1. Webflow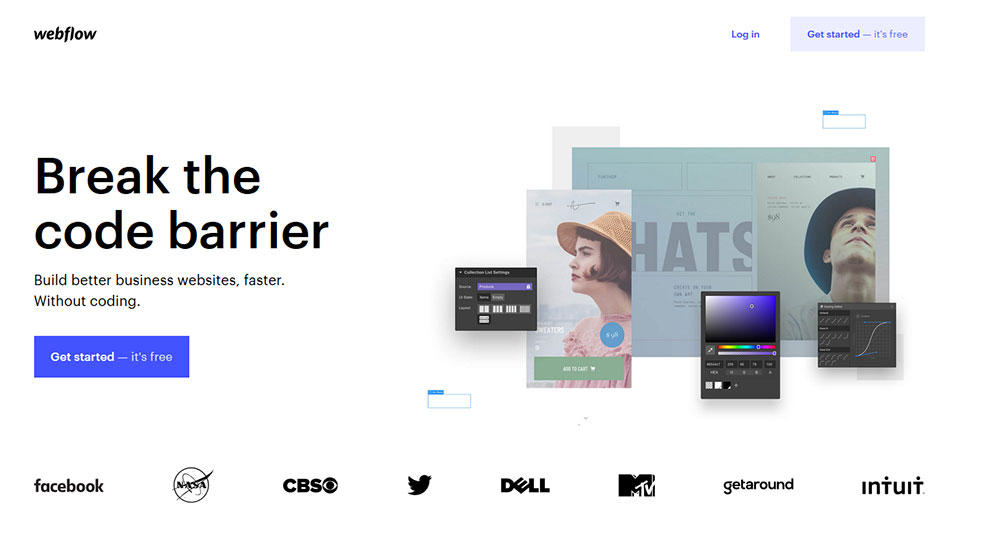 Webflow is a website builder that's perfect for both amateurs and professionals. It allows you to create websites without using codes, yet you can still customize it depending on your needs. You will also find their templates useful so you don't have to start your web design from scratch.
When we tested it out, our group didn't have problems onboarding the platform. The instructions are straightforward and you can build right then and there. But just in case you need some help, their tutorial is tailored-fit for first-timers.
Webflow has this 'Box Model'. It's a process where you think of your elements as boxes. Generally, you have your image boxes, text boxes, and button boxes which you can overlay to get that web design you want.
If there is one improvement that we are looking forward to, that would be their personal support. Yes, tutorials are available, but of course, there are questions that are best answered by an actual support team. Webflow's pricing starts at $35 per month.
2. Carrd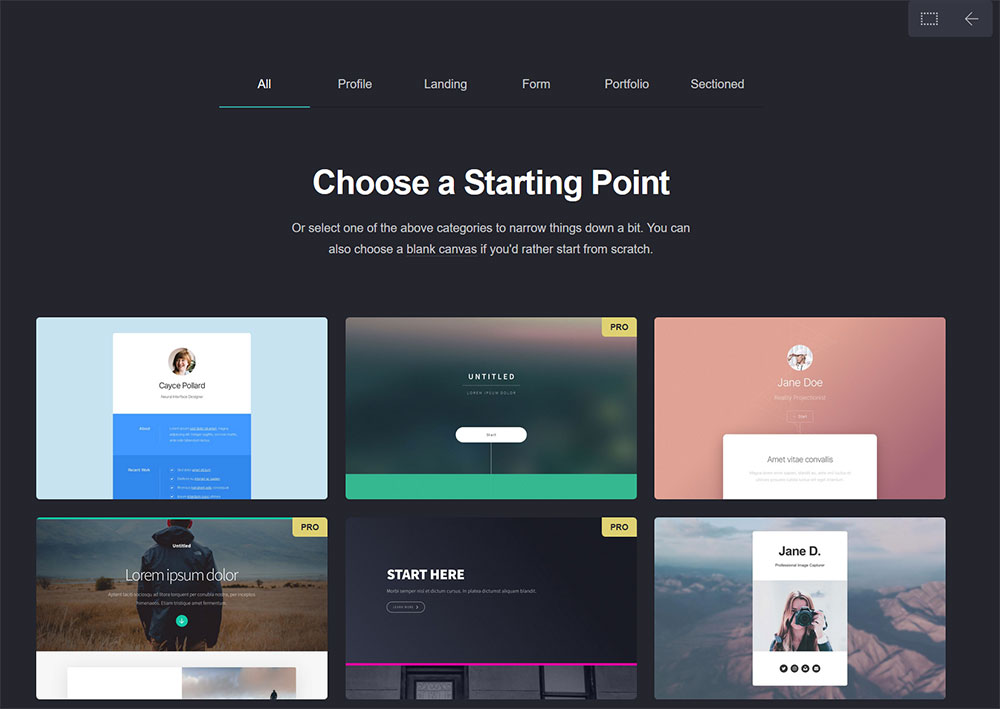 Carrd might be an underdog in the world of website builders, but it sure does a great job. Aside from being user-friendly, the web pages you create from it will load fast. That's a huge point for them. As for the templates, these are nothing short of amazing. Just some tweaks and you're all set to go.
We also timed our test, from signing in until we created a live page. Surprisingly, it took us less than an hour.
However, this might not sit well for pros and for e-commerce content. Nevertheless, for a price of $19 per year for their Pro Lite package, this has got to be the cheapest in the market today. Yes, the cost is per year and it isn't a typo.
3. Wix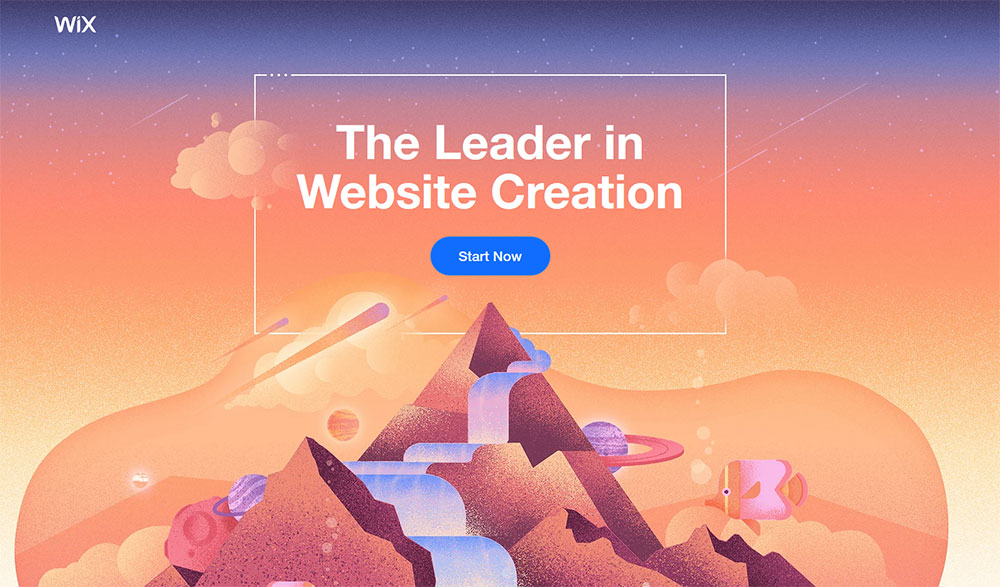 Wix is probably one of the most popular website builders in the list – thanks to their aggressive marketing. But is Wix worth the rave?
It actually is. To date, there are more than 180M users around the globe and that's a testimony that Wix works. It's easy to use, yet customizable. In fact, your professional web designers will enjoy it too.
Wix design options are commendable as well. They have a huge library where you can find awesome templates that can instantly give your website that professional look.
Lastly, they have a reliable support team that can answer your concerns, the soonest possible time. Wix has several plans to choose from and starts at $24.50 per month.
4. Squarespace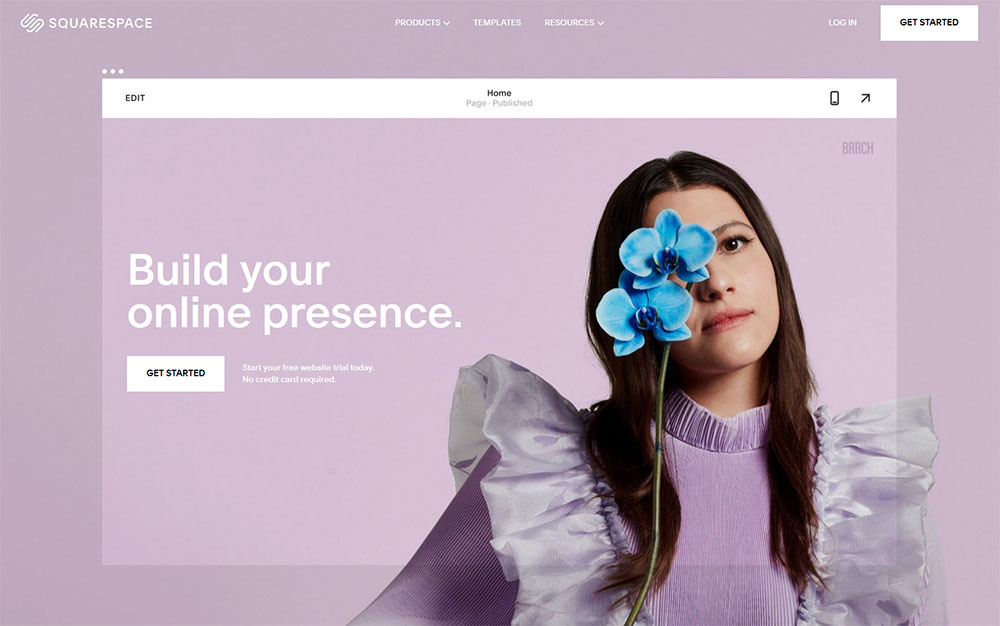 Included in our best website builders list is Squarespace. This is the right platform if your priority is the visual appearance. Their templates are carefully designed. The main challenge is actually choosing one (because everything seems to be perfect).
If this is your first time to design a website, Squarespace will not intimidate you. Just drag and drop elements, and you are all set. It doesn't matter if you are building a website for your online store, a non-profit organization, travel, or photography blog. This website builder will surely have something for you.
There is no blank canvas though. But that's not enough for us to dislike it. You can start with their Personal plan for only $12 per month.
5. Duda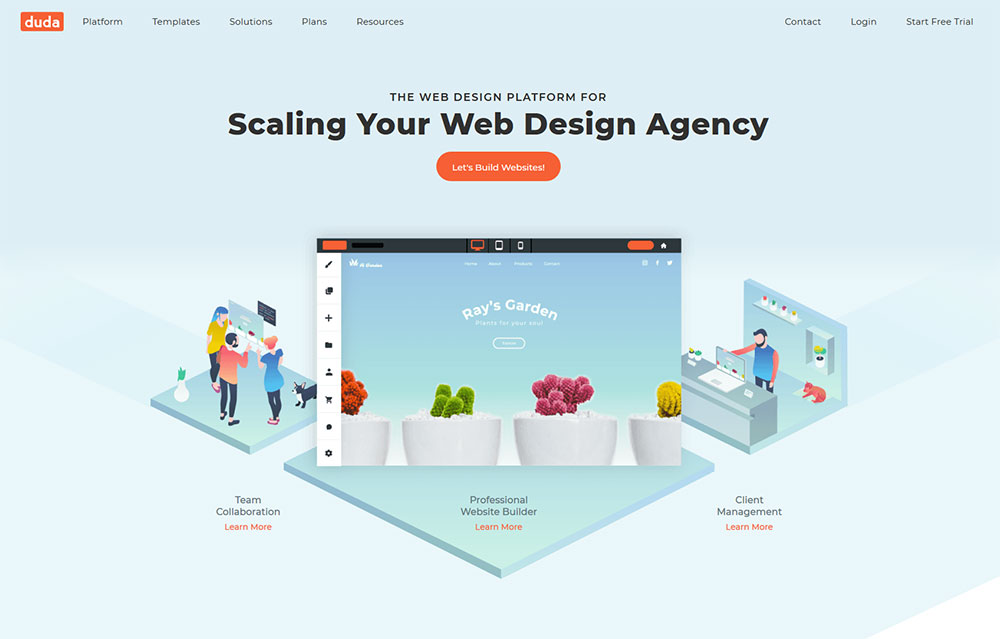 Duda has everything you need for a good website builder plus more. Apart from being user-friendly and having cool templates, it also has a feature where you and your team can easily collaborate. The platform allows you to leave comments on the design and this makes the entire process faster.
One of the downsides of choosing Duda is that their plans are quite costly. Getting their least expensive package for $14 per month is too restricted in our opinion.
6. GoDaddy

Another website builder that has taken the world by storm is GoDaddy. We've already used this platform a couple of years ago, and we have to say that there were a lot of improvements. The designs are now modern, and there are SEO and marketing features that are obviously essential for your website's success.
Quite frankly, most website builders will promise you the same thing – that you can build a website right away. The same is also true with GoDaddy. But what sets it apart is its customer service. They have 24/7 support through phone, email, and ticketing systems. So basically, it doesn't matter where you are. If ever you have trouble with your website, just reach out to them and get answers fast. However, if you are looking for a website builder that allows more creative and design freedom, this might not be the best choice.
You can get a package for $10 a month.
7. Ucraft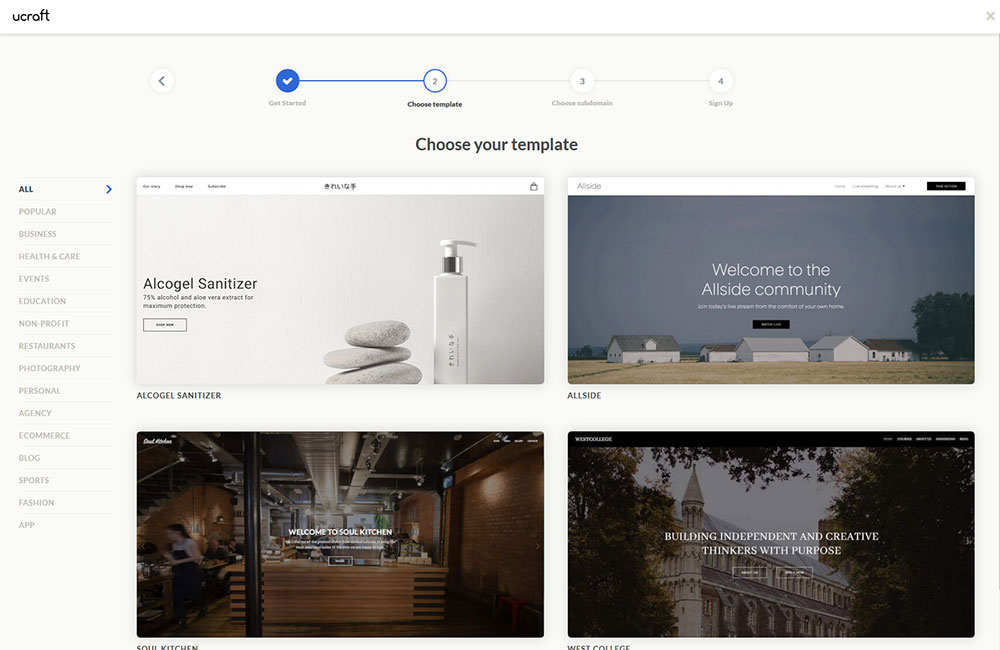 Ucraft isn't one of the biggest players in the market, but it still deserves to be on our list of the best website builders. You can create your blog, business website, or e-commerce page from this platform. As for the ease-of-use, we have to say that it can be a bit challenging as you cannot move the 'ready-made blocks' around your template. It's as if there is a pre-determined space allotted for these.
What we enjoyed though is the free logo maker. This is ideal for a startup company that has yet to create their brand identity. Their Pro package is $10 per month.
8. Shopify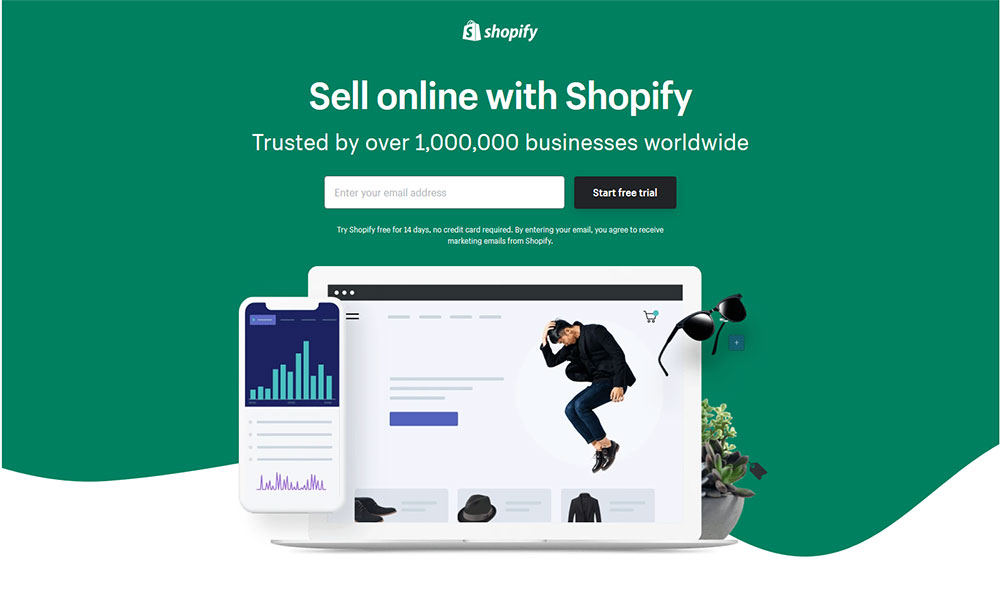 If you are building an online store, then we could not recommend anything better than Shopify. And right now, it powers more than 800,000 businesses around the world. They have an amazing inventory, tracking, and shipping tools.
This is ideal even if you don't have an idea about e-commerce design. Everything you need is here. They even have their own payment gateway. The interface is simple and clear so you can start building your online empire whenever you want to.
The Basic Shopify Plan is $29 per month. But as you grow your business, we encourage you to get their higher tiered packages.
9. Weebly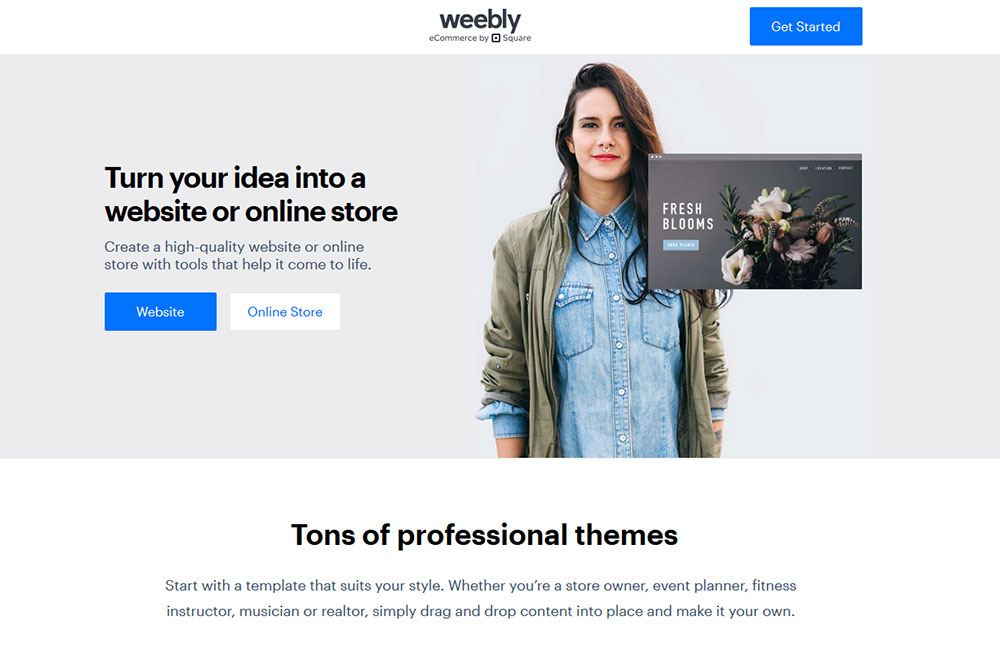 We cannot really say that Weebly is the best website builder. In fact, back in the days, you will find reviews mocking their templates for being below average. They took it to the core and made changes. And we are happy to say, it's all good now. If they continue making improvements, we will not be surprised if it will get a bigger portion of the market soon.
As of the moment, we can recommend it for small businesses only. You can add advanced site tools if you want. It's versatile enough not just for beginners but also for pros in web designing.
Their Professional package starts at $12 if you subscribe for one year.
10. Webnode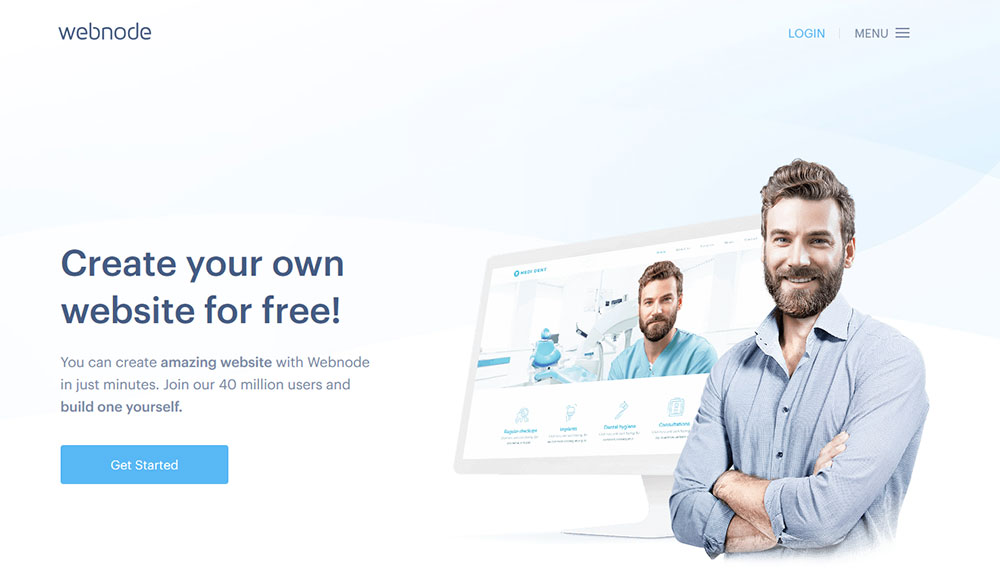 Lastly, we have Webnode, a website builder that supports more than 20 languages. This means you can create a multilingual website. That's precisely the reason they now have more than 40M registered users. And let's not forget, it is also great for SEO.
Just recently, they made improvements to their editor and shopping cart features. Nothing's wrong with the old ones. But seeing that they are proactive in making changes, that's already a good sign on how they will handle future requirements. As of the moment, this is not the ideal choice for e-commerce websites.
If you want a professional and bilingual website, you can choose their Standard package for only $11.95 per month.
Conclusion
Having a website now brings added value to your business and organization. There's no reason for you not to have one given the best website builders out there. A quick reminder though. Don't forget to look at the package's inclusions. The cheapest one might be too restricted and it would be more practical to get the higher plans. So take your time in understanding the features and then start building your website.