Advice From Millennial Entrepreneurs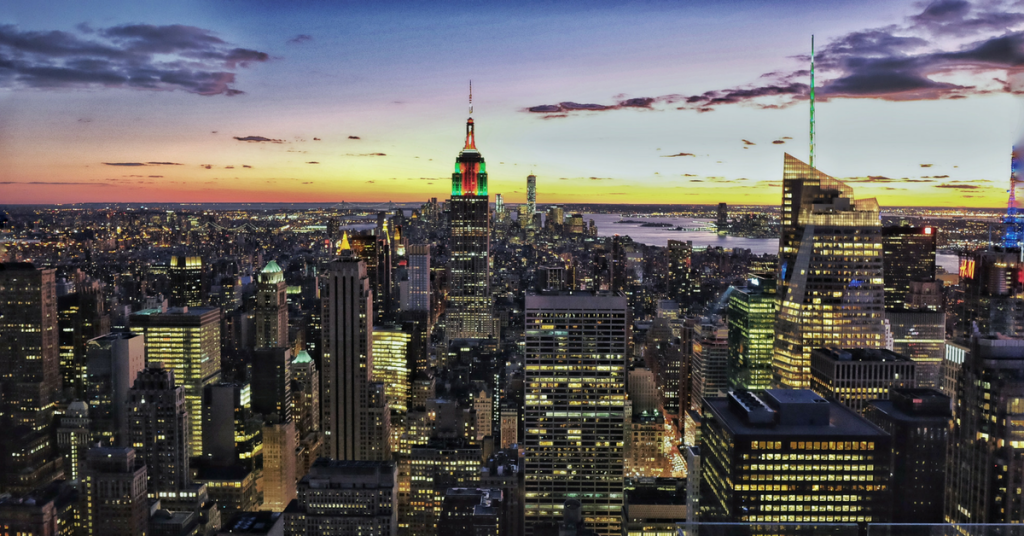 Millennials are underrated when it comes to work ethic. As the biggest age group in the country at 80 million strong, entrepreneurs sprout from all over, creating jobs for a variety of industries. Success comes in many forms, and we at Owner's Magazine had the opportunity to talk to a few successful entrepreneurs about culture, motivations, and how to achieve your goals. Many of these entrepreneurs are founders and CEO's of their own businesses, and they are here to give some advice on how to grow.

Greg Star, Founding Partner of Carvertise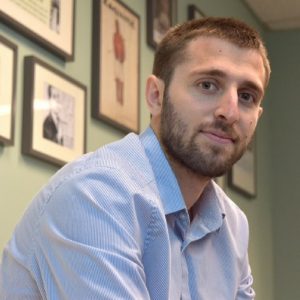 "Why finding a mentor is the worst advice I ever received. You may be confused by this title. After all, a mentor is crucial for personal development. They can provide hard earned wisdom that only comes from experience facing similar challenges that you are up against. Additionally, a mentor can open up a network of contacts that you would not meet otherwise. So why would finding a mentor be considered bad advice? Isn't this a no brainer? The answer is no- and here's why.
Finding a single mentor limits your thinking. You should be trying to find multiple mentors. Here are three important benefits you get from surrounding yourself with a team of mentors as compared to one.
1. Different viewpoints– Having several mentors with different specialties to bounce problems off of will give you broader insight on the problems you are facing. Your one mentor may have a biased that can only be seen if your getting multiple points of view.
2. Larger network– A mentor can open up a lot of doors to a lot of key introductions for you from a personal and professional standpoint. Thus, the more mentors you have, the larger your network becomes.
3. It teaches you how to ask for help– This is probably the best lesson for finding multiple mentors. The act of constantly reaching out to different people asking help is an incredibly important skill. It teaches you to put your ego aside,  which is incredibly important in developing personally and professionally. I personally reach out for help 3-4x a month to people who I think I can learn from, and the benefits have been exponential.
Bringing it together:
Next time someone tells you to find a mentor, stop them, and let them know why they are wrong!"
Andrew Nakkache, Co-founder & CEO of Habitat LLC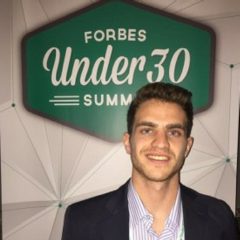 "7 core attributes or traits that I think are important for entrepreneurs (at least for me):
Share Ideas – I'm big on sharing a raw idea with everyone. Ideas are typically worthless, and the only way they get better is through talking to enough people (and customers). 9/10 ideas I have are terrible.
Delusional Optimism – You need to have a deep-seeded belief that you and your team are exceptional, and you are the ones that are going to fix the problem you're solving.
Everlasting Paranoia – Simultaneously, you have to believe that what your building is worthless
Shameless Persistence – Again, tell everyone your idea and ask everyone who you think can help..for help. Most people like to help entrepreneurs, those relationships can turn into mentors.
Impulse Control – You need to have the ability to resist temptation.
Level Headed – This ties into Impulse Control, you're going to have a lot of internal battles. It's important to keep a level head, and your team needs to see that.
High Integrity – Always be thankful and courteous to everyone you meet. You never know how someone may be helpful down the road."
David Feinman, Co-founder & CEO of Viral Ideas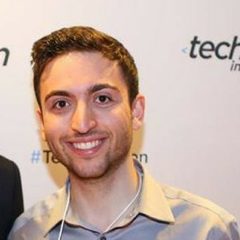 "For new entrepreneurs, it is important to just get started, to do something that you can take to market. Be it a product, a consulting concept, or something small, that you are able to take to a few customers that are willing to pay you something, for your idea or for your concept so that you can test, learn, and grow from that initial starting base, and really build on top of that."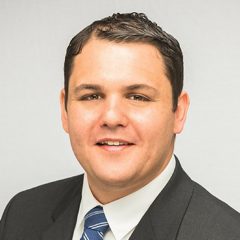 "While every situation is different, I often recommend that the partners in start-ups have honest and frank discussions their goals. I find that they rarely have accounted for disagreement and difficult circumstances that are likely to arise in any business. It is always easier to have a discussion about these issues up front.
With respect to growing companies, I counsel them on how investment may dilute their equity. For founders of any company it is important to understand what they are giving up in order to gain investment. The bottom line is it's important to include your lawyer in these types of conversations early and often. We often act as the facilitators of these discussions and can provide specific insight sometimes based on "war stories" – both good and bad – from past representations."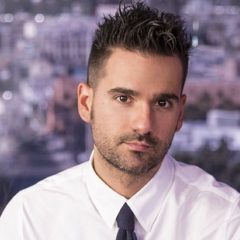 "The Great Recession created a lot of uncertainty for my generation and how it viewed itself and its prospects. The status quo didn't appear sustainable at the time and it forced a lot of us to think outside the box – and ultimately create jobs during that time. To me, success has been about educating yourself at length about the industry you're entering and then taking the extra time to get creative. Find that niche your industry is looking for. It's probably hiding in plain sight."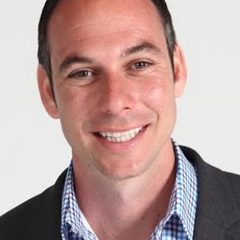 "To me, culture is everything. That is why most, if not all, of our agents and employees chose Metro 1 over other more established companies. The culture we curate and create exudes and exemplifies who we are and who we aspire to be in the community. Providing regular yoga and meditation classes for staff and agents builds camaraderie and rapport between and among the team. Culture is key in business."
Erica Dias, Co-Owner of The B Firm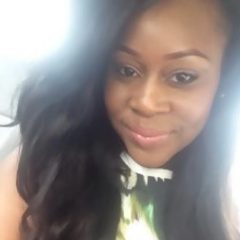 "Never give up! Dreaming isn't going to get you anywhere. DOING will! You've got this! Faith It Until You Make It!"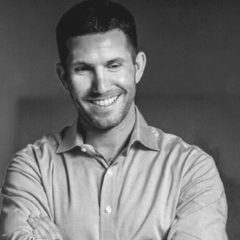 "I've found that so much of what dictates success in real estate development as a profession and an industry ultimately boils down to effective management, whether it's managing time, resources, personnel, etc. From the beginning, I recognized an opportunity to do things at PMG differently from the typical development shop. We have a great blend of really experienced industry veterans working hand-in-hand with ambitious young professionals that has left us with a very atypical culture relative to the other companies in our field. We have fun together and support one another, but we are also constantly pushing. When it comes to incentivizing employees based on project performance, I think we are more aggressive than just about any other developer of our size and that gets the team to reach for that higher gear. I am very demanding of my team, but they have become even more demanding of themselves and that is what makes me most proud."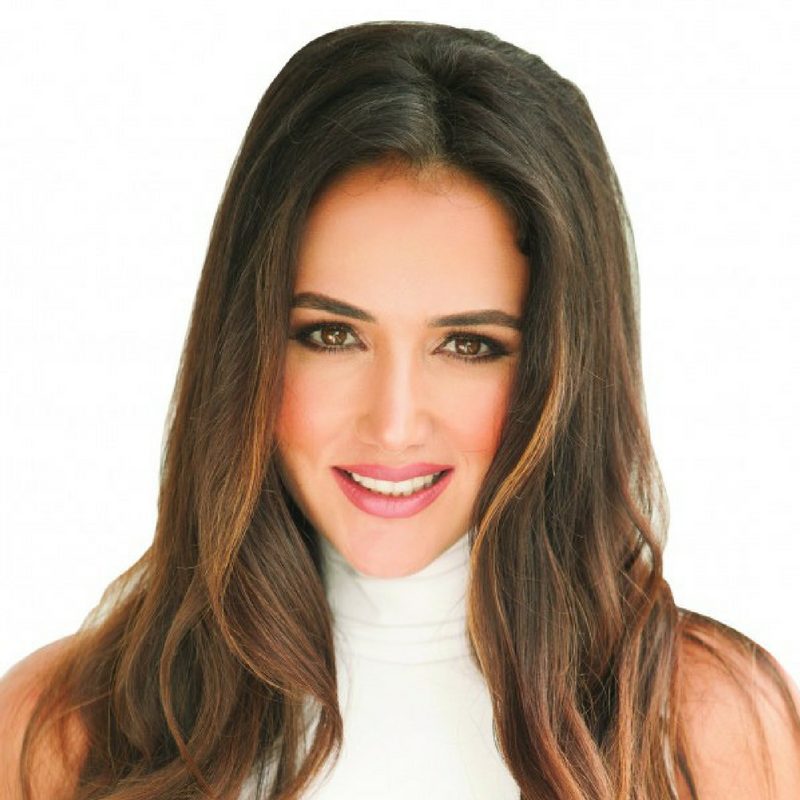 "To maximize sales, one must be creative and think outside the box. Push beyond ordinary marketing tools by investing in your listing and always look for new channels of communication and sales. Remember, it takes money to make money. Additionally, professionalism and dedication are key. Make sure to consistently be knowledgeable about your product, as well as the state of the market and its trends."
Ali Grant, Founder of Be Social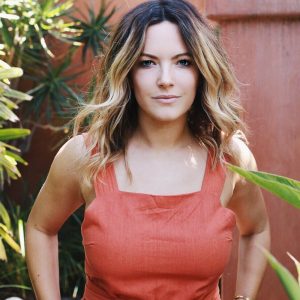 "As your business expands, you will soon understand the need to scale efficiently. It can be difficult giving ownership to others, but putting trust in your team allows you to conquer, grow, and scale."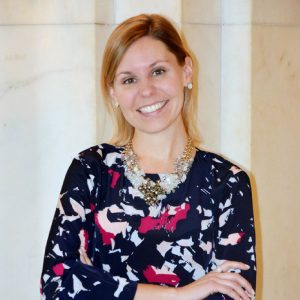 "I have been fortunate to build my entire book of business at VERY Real Estate on word-of-mouth referrals. It is my belief if you do right by one person, and put their needs above your own, treating them with respect, dignity, and acting in a thoughtful way on their behalf, that you leave a lasting and memorable impression. Naturally, when people have a positive experience, they tell their friends and your business grows like a tree. I strive to always have people smile when they hear my name. Making someone feel special is the key to building trusting, lasting relationships and having a reputation that leaves people feeling great."
Zubin Teherani, Co-Founder of LeagueSide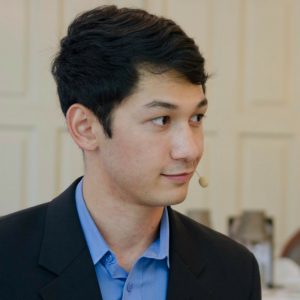 "Sell your idea before you sell your product. Youth sports sponsorships have unique advantages over other forms of marketing. They provide a captivated audience for hours every weekend, guarantees digital and in-person impressions to the same group of families, and supports the families you're marketing to by subsidizing their costs. We always, always, always, start by selling the merits of sponsoring youth sports organizations before we get into how it works. Selling the big picture helped us close big clients and investors in our early days before we ever built a product.
"Fake it till ya make it" – When we started LeagueSide, we focused on selling before we ever built a product. We pitched clients, youth sports leagues, and investors and got yeses before we committed to LeagueSide full-time. This validated that this was a business worth pursuing, saved us months of time, and gave us perfect clarity of what we needed to do next."
Jenny Cipoletti, Founder of Margo & Me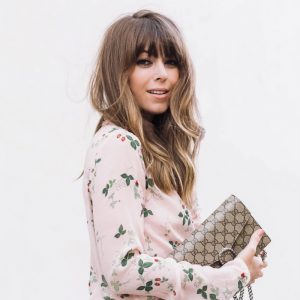 "The Shift: I started reaching out to stylists to work with them on weekends. I worked PR during the week and started styling on the weekends with whoever needed an assistant at the time. From there, I started to realize I really enjoyed the styling more. I woke up at 25 and I had a grocery list of all of these amazing things: my health, my boyfriend, and my puppy, but I just wasn't happy. I didn't know what was wrong with me. I was alive but I wasn't living. I was just going through the motions.
That Quit Moment: I said to myself, if I wake up at 30 years old and I'm still doing this, it's not going to be pretty, so I left my PR job and went back to school. I did the nine month program at FIDM for fashion design, and it was incredible. For years and years, I hadn't learned anything tangible applicable or creative — that changed overnight. I'd totally forgotten what it felt like to be a student again, totally immersed in a creative culture and constantly inspired by my teachers, my peers, and my work. I was thrown into a design program where you learned how to sketch, sew, drape, and create patterns. It was like this bubble just burst inside of me. I suddenly realized that this was what I'd been missing all along.
Start, Just Start: In addition to going back to school, I launched Margo and Me as a way to showcase what I was designing (Margo is my french bulldog). It started out as just a showcase for the dresses I was designing, but then I started posting outfits and styling tips as well. My husband is a director and was the one who originally inspired the idea because he was testing his new camera lens so I asked him to take a picture of me wearing one of my outfits. There were a few trendsetters out there, but this was before the huge blogging boom. There weren't really many people doing it at the time. It was a whole new world."
Kathleen McCabe, Founder of Syreni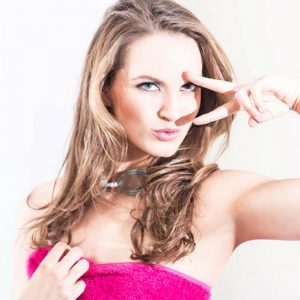 "In the early stages of starting a company the best way to stay motivated is hold yourself accountable by telling as many people as possible about what you are doing. This will help you gain confidence and allow you to practice your natural sales pitch while building your future network. Get a web presence early and publish your anticipated launch date. The excitement you see from your early followers will motivate you to keep going and not give up."
Hayk Tadevosyan, Insurance Agent at State Farm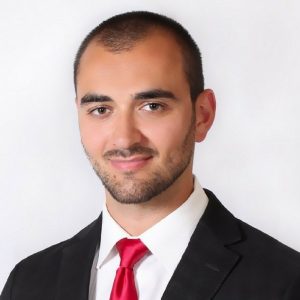 "I always go back and use numbers to make things simple to understand as I strongly understand that numbers don't lie. A powerful statistic and a very familiar one to business owners is "9 out of 10 businesses don't make it past year One", well what happens after year one?
Another interesting statistic, half the business owners that make it past year one don't see year three and half of who makes it past year three don't see year five…. Why is that?
During the starting phase of a business if you are part of the 9 out of 10 that doesn't make it, it's due to the fault of the person in charge, the business owner. You didn't work hard enough, weren't committed and were not putting in the hours. The only "silver bullet" in business success that I'm aware of is good old fashion Hard Work. SAME can be said by every successful entrepreneur I know.
The problem with year 3 is our business outgrown us in volume. As an individual there are only so many meeting we can attend, so many calls we can make, so many things we can manage. If we don't duplicate ourselves, and in many cases duplicating ourselves several times, we will not keep up with the growth. When a demand exceeds the business structure, the business falls apart, which is why it's crucial to start training and developing a team right away, and the right people take a while to develop. If you ask yourself the question of, "How long it took us to learn a skill and perfect it?" If the answer is years, then why do we get frustrated with our managers if they don't get it right the first time and fire them?! We have to be patient and spend a lot of our time coaching, although sometimes we feel that time is better spend closing more deals. That's a huge misconception, training and developing a team is the highest ROI time we can spend in a business.
Usually by year 5, the business owner is no longer working for money, but more for balance in life. At this point, we have to realize we don't need a job and the business is not built to create a job for the business owner, it's built to create jobs for others. If by year 5 the business owner doesn't have a manager that manages his team and a team that manages the customers, there is a high chance of the business owners to get negative with the business, which takes away creativity, and with lack of creativity, there is no passion, and without having passion, business dies, either right away or slowly till it becomes more expensive to maintain the business than to just close doors.
There are a lot of moving parts to making a business work, but if I were to give anyone advice on what to focus on is this time schedule.
Year 1 – Be the hardest worker with longest hours. Become what you are looking to recreate as far as future employees in the business.
Year 2-3 – Since you are a machine, look to duplicate yourself. We always attract what we are, not who we want. So, if you are a hard and smart worker you will find a good team, if you don't, then you need to ask yourself if you are leading by example.
Year 3-5 – One of your team members will shine more than the rest, put them in charge and train them on how to train others. Train the team to answer to the manager, so you only answer to your manager. It's much easier long term to answer to few sharp leaders within your organization than thousands of clients. At this point, the machine is running, you have lots of time to spend on other business ventures, hobbies, family etc.
Your team is making lots of money and you have created good jobs in the community, and the business doesn't stop growing as you are not a one man show.
170 Questions to Ask A Client Before You Begin Your Campaign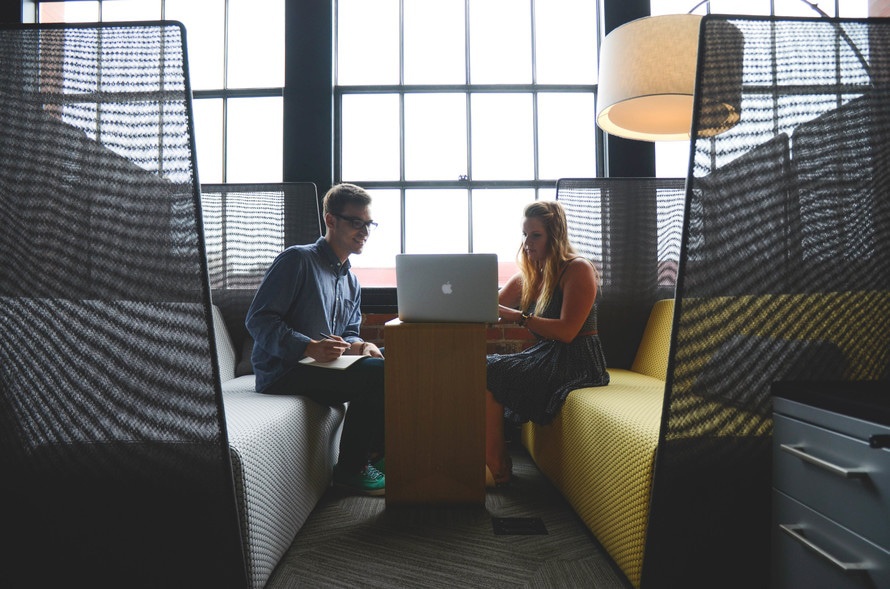 Confused about what type of questions to a prospect in the crazy world of tech?
Well, worry no more! We decided to give you our 170 questions that we ask our clients, before we begin working with them. Now, we don't ask every question, because let's be honest, we would be here for several hours before we get all of the answers. Choose your questions wisely and add your company's culture into how you ask your questions!
If you'd like to add more onto this list, feel free to comment below or email us your additions.
Current Website Questions
– What is the purpose of your current website?
– Are there any aspects of your current website that you love?
– Are there any aspects of your current website that you hate?
– Is there anything on the current website that needs to be removed entirely?
– Is there anything on the current website that must absolutely stay?
– Do you have multiple locations?
– Where are they located?
– Do you offer different products or services per location?
– What is your business's unique value proposition (UVP)?
– What are the services you want to highlight on your website?
– Why do visitors currently come to my website?
– Is your website easy to navigate and is it easy to find information?
– Are your current website visitors being converted into sales?
– Are competitors' websites more functional and have they recently been redesigned?
– Does the content on my website deliver the right message?
– Is your website a good representation of your business?
– Does your current website instill trust and confidence?
– Is it easy to update your website?
– Are visitors who come to your website being tracked and analyzed?
– Does your current website make it easy for website visitors to contact you?
– What tools and apps do you use to run your business?
Website Redesign Questions
– Why do you want a new website?
– Do you have a proposed sitemap prepared?
– In an ideal world, what do you want your website to become?
– What are your specific goals for your new website that will help indicate if your investment is profitable?
– How quickly do you want to achieve these goals?
– Is there anything that you would like to have included in the new website that you lack currently?
– Will your copy need to be reviewed and approved by legal and compliance?
– Will your legal team need to create the privacy policy for the site?
– At the end of this project, how do you qualify it as a success?
Competitive Analysis Questions
– Who are your top seven competitors?
– What about these companies makes then stand apart from others?
– What elements of these companies and/or their online activity would you like to model after
in your redesign?
– What do you currently like about your competitors websites?
– What do you hate about your competitors websites?
– What are some sites that you like the style of, features, and functionality of?
Branding Questions
– Do you have brand guidelines?
– If not, do you need help putting this together?
– What are the brand guidelines?
– Are there any color preferences for the new website?
– Do you have the hex codes for your current brand colors?
– Have you created buyer personas?
– If you did; how many do you have and will we need to set up conversion funnels for each persona?
Do you have a site architecture completed?
– Do certain products and/or services speak to different type of clients?
– What differentiates your product or service from your competition
– Is there any legacy on your current website?
– Do you currently have duplicate content on your site?
– What types of content will you publish on the site?
– How do plan to market the website once it is launched?
– What are some images that relate to your business?
– Will you be updating and reusing content and/or images from your current website?
– Do you need help creating new visual components for your website?
– What are some visual components that you'd like to add to your website?
– Do you have a tag line?
– What is your elevator pitch?
– Do you have a mission statement?
– What differentiates your company from your competitors?
Sales, Marketing, and Advertising Questions
– Do you have a documented content strategy?
– What types of marketing are you currently involved in or practice on a regular basis?
– Why kind of ads will you be running? (Google, Facebook, native, display, search)
– Do you have a current advertising budget?
– When it comes to marketing (in general), what are your biggest challenges?
– When it comes to obtaining qualified leads, what are your biggest challenges?
– When it comes to closing leads, what are your biggest challenges?
– Are there any short-term or long-term goals that need to be considered in the website redesign?
– What social media elements would you like integrated?
– Do you need a subscription option or other offer?
– Will you be blogging on your website?
– Who will be blogging on your website?
– When do you see the most customers go to your website?
– Do you currently use marketing automation software?
– Do you use email marketing, landing page, or other tools on your site?
– Do you use a CRM to store sales and customer information?
– What is the target demographic of your website visitors?  Are there specific sectors, industry segments, company sizes, geography that needs to be focused on more than others?
– Would you like to personalize content so that the content shown is targeted and relevant for different types of visitors?
– Do you create ebooks, white papers, and other resources are placed behind a form?
– Do you send email marketing communications?
– What types of emails do you send to subscribers, prospects, leads, and customers?
– Do you want automated emails to be triggered by actions customers take on your website?
– Do you want the ability to create, edit, and publish landing pages and site pages?
– Would you like to run predictive lead scoring every few months to automatically determine the properties and weight of each factor to create a lead score?
– Have you performed A/B tests of your landing pages and calls-to-action to increase clickthrough rates?
Lead Generation and Contact Page Questions
– How do you currently track leads on your website?
– How do you want to collect customer information?
– Are you comfortable with having your phone number on your website?
– What is the email address you want on your website?
– Can you speak to your customer experience?
– How does a user become a customer of yours on your current website?
– Do you currently include relevant call-to-actions on content posts?
– Do you collect information from visitors and store this in a CRM or use it to inform marketing efforts?
– What fields do you currently or want to include on forms?
– Do you use call tracking to track online campaigns?
SEO Questions
– Do you need assistance with search engine optimization?
– When was the last time you reviewed your website was optimized?
– Do you have someone who can review content for SEO best practices, internally?
– Do you have someone who can create unique meta titles and descriptions per page or blog post, internally?
– Do you have a Google Analytics account?
– Do you have a Google Webmaster Tools or Bing Webmaster Tools account?
– Based on what you know right now, what keywords or phrases would "you" use to search for your products and/or service offering?
– What search terms are your competitors targeting?
– Of the words you just listed, which ones would you like to target with the new website?
– Do you have existing content that can support these keywords or phrases?
– Does your existing website and content rank for these phrases?
– What are your top performing keywords?
– What are your most trafficked pages on your website?
– Which site pages rank high in SERPs?
– What percentage of visits are from organic sources?
– What percentage of traffic are referrals from other sites?
– Which referral channel gives your website the most traffic?
– What percentage of traffic is from social media sites?
– What percentage of traffic is from email marketing?
– What percentage of traffic is from direct or people who type your URL into the search bar?
– What percentage of traffic is from mobile devices?
– What percentage of traffic is from tablet devices?
– What sources — social, referral, organic, etc. — generate traffic from mobile and tablet users?
– How many landing pages do you have?
– What are your top performing landing pages?
– What are your top performing blog posts?
– How many visits does your site get each month?
– How many page views does your site get each month?
– How many leads do you generate each month?
–  How long do people typically spend on your website?
– What is the bounce rate for your site?
– What is the average amount of sales generated by your site each month?
– What is the page load time of your site?
– How many inbound links are pointing to your current site?
– Is your current site optimized for mobile users?
Reporting Questions
– Do you like data?
– What types of reports and data would you like to receive from our team?
– Do you prefer phone call reporting?
– Would you like to receive reports via PDF's?
– Would you like the reports to be converted into videos?
Website Functionality Questions (UX and UI)
– Will you require a responsive design (adapts automatically to mobile devices)?
– How often will you be updating the content on your site?
– What functional requirements are needed within the new website?
– Is there any specific feature that is needed for your website?
– Do you want users to be able to comment on blog posts and other types of content?
– Do you need to integrate chat features?
– Will you need an internal search engine for your site?
– Do you plan to post audio/video files to the site?
– Do you have a video hosting service or will you be uploading videos to Vimeo or YouTube to embed videos on your site?
– Will you need people to log in on the site either with a username and password or by using social logins?
– Will users need the ability to post product reviews?
– Do you want people to be able to share content from your website?
– Will visitors have to enter credit card information and other personal details on any section of the website?
– Do you plan to sell anything through your website?
Development and Hosting Questions
– Who is your current website host?
– If switching hosting companies, do you know where your DNS is controlled?
– Do you have any and all logins?
– Hosting
– Domain name
– Website
– Where is your site currently hosted?
– Do you know the current level of hosting you have?
– Do you have or need an SSL certificate?
– Do you have specific accessibility requirements? (Possibilities include, larger text, language conversion, blind accessible)
– Will your site need to announce that they use cookies?
– Do you have an existing content management system you prefer or would you like our suggestions on the proper CMS?
Project and Budget Questions
– What is your budget for this project?
– What is your yearly budget for website improvements?
– What is you desired kick off date?
– Who all is responsible for reviewing and providing feedback on the site?
– Who will give final approval for the site prior to launch?
– Who will be managing the site once it's completed?
– Will you require training on how to properly maintain the site?
At Owners Magazine, we care deeply about creating an incredible experience for our customers. What better way to get to know our clients than to ask them fun questions? The world of business can be so serious and with the way our society is becoming, we decided to throw a wrench into your average questions.
DISCLAIMER: These questions don't work for every company. It all depends on your company culture and how your customers view you.
Get To Know Your Clients Better
– At which store would you like to max-out your credit card?
– If you could have one super power, what would it be?
– If you could be one character in any movie, Tv show, cartoon, who would you be?
– What movie title describes your life?
– What is your favorite TV show?
– What is your favorite video game?
– If you could choose one Pokemon that relates to your personality, who would it be?
– Do you have any nerdy addictions?
– Have you ever refitted an item, and if so, what did you regift?
– What's the strangest talent you have?
– Do you have any nicknames?
– Which way does your toilet paper hang on the wall – over or under?
– What is that one song on you're afraid to admit that you like?
– What are three things still left on your bucket list?
– If you could eat one thing for the rest of your life, what would it be?
What To Do When Your Brain Is Fried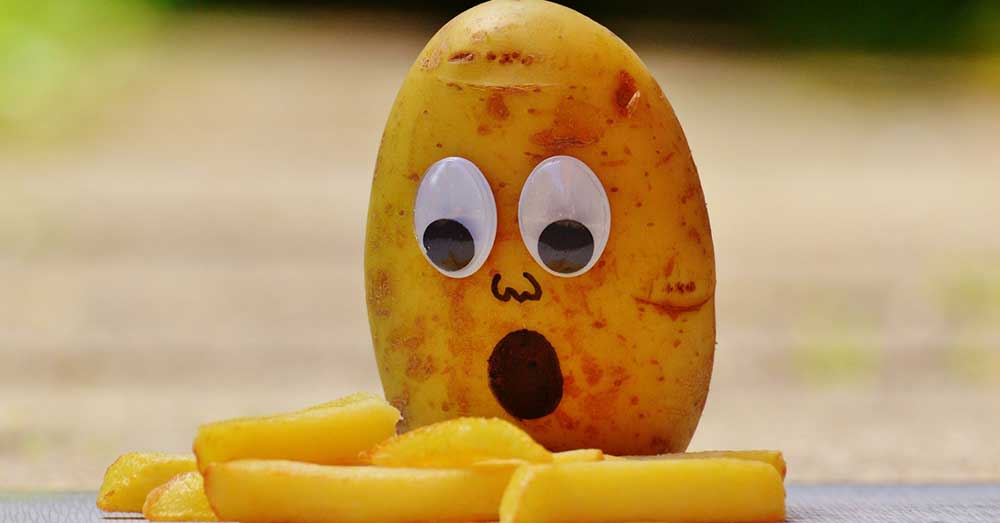 We've all been there before. A great creative week where ideas are flowing endlessly, inspiration and great feelings abound. You feel like you're breezing through and galloping towards the finish line. Then you come in one day and spend hours and hours staring blankly at your computer screen. For writers, it's writer's block, while others simply refer to it as a fried brain.
If you're struggling to think coherently or if you feel like there are no ideas or clear thoughts coming from your brain you may be suffering from mental fatigue. This can occur anytime to anyone and can hamper your productivity. For most people their first step is to get a caffeine fix. But this might not be the only way to beat a fried brain. Here are some great examples on how you can get your brain to work again.
Take A Walk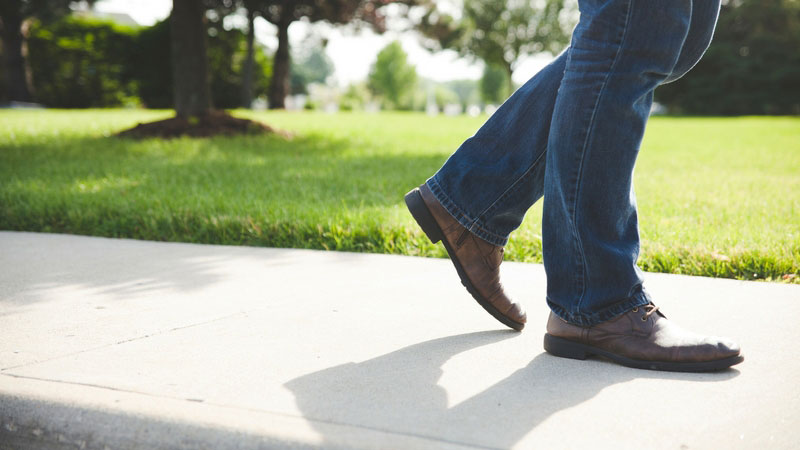 According to a study conducted in Edinburgh Scotland, taking a quick walk can help combat mental fatigue. The study hooked 12 people to a portable ECG machine that measured their brainwave patterns that can be used to gauge excitement, frustration, arousal and more. The participants were asked to walk through a predetermined route around Edinburgh through busy shopping districts and green spaces. ECG readings of the participants showed that walking through green spaces reduced feelings of frustration indicating a reduction in stress levels. Richard Coyne, PhD and one of the authors of the study states that taking a walk through a park reduces cognitive overload and can help you overcome your fried brain.
Think Positively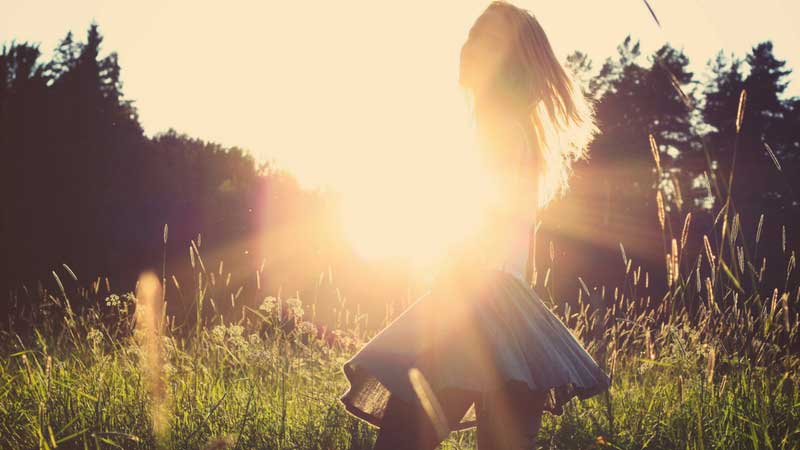 When the brain is stressed, it has problems sending signals from the amygdala – the brain's center for emotions, emotional behavior and motivation – to the prefrontal cortex which is responsible for higher level thinking. However, focusing on positive thoughts like your plans for the upcoming weekend or even quitting time can help lower stress levels thereby increasing the flow of information to your prefrontal cortex. This means happy thoughts can help you think clearly again.
Go On Youtube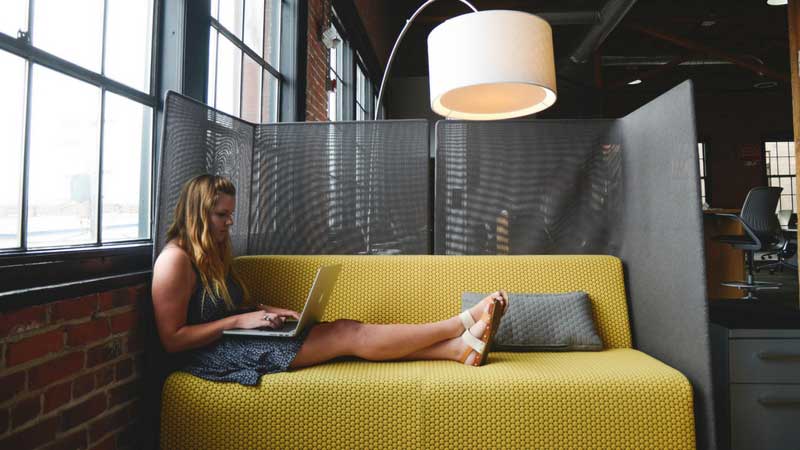 Did you know that YouTube has the same calming effect as taking a walk around the park? Studies show that humor has a very positive and relaxing effect on the brain so when you're feeling as if your brain is fried, hit Youtube and look for humorous clips from Jimmy Kimmel, Carpool Karaoke from James Corden, or Jimmy Fallon. Or if you're looking for something more inspiration look for FunForLouis, Casey Neistat, or Gary Vaynerchuck. The videos won't only help your brain "laugh," but also increase your motivation and perseverance so that stress is decreased and you regain mental clarity and health.
Sleep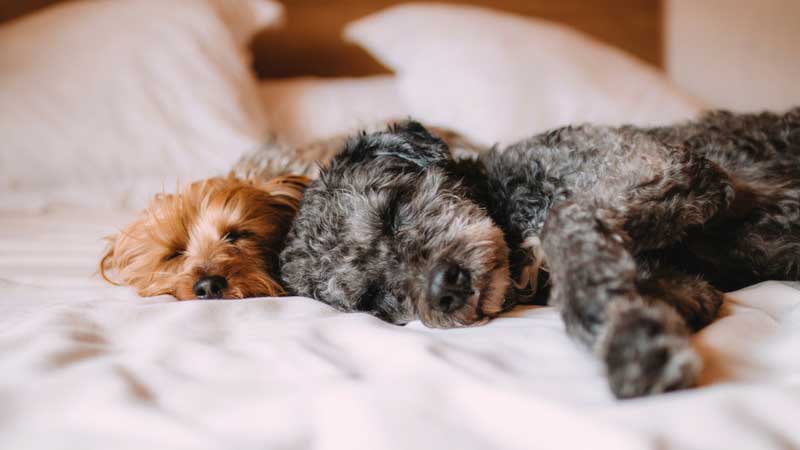 The brain gets tired too. Although it never really goes to sleep, sleeping helps the brain slow down so that it essentially takes a break from thinking and just focus on bodily functions and repairing your body after taking a beating from stress. Switching off can help you forget about what's keeping you stressed at least for the night and give you energy to tackle problems tomorrow. When the brain is rested you might see your problem in a new light and give you new angles on how to best tackle it.
Fatigue, slow mental response, irritability and finding it harder to perform are some of the signs of a fried brain. Giving your brain a break from time to time will not only keep you from burning out physically but mentally as well. Finding ways to relax your poor exhausted brain will help you in the long run too.
Business Insurance And Why You Need It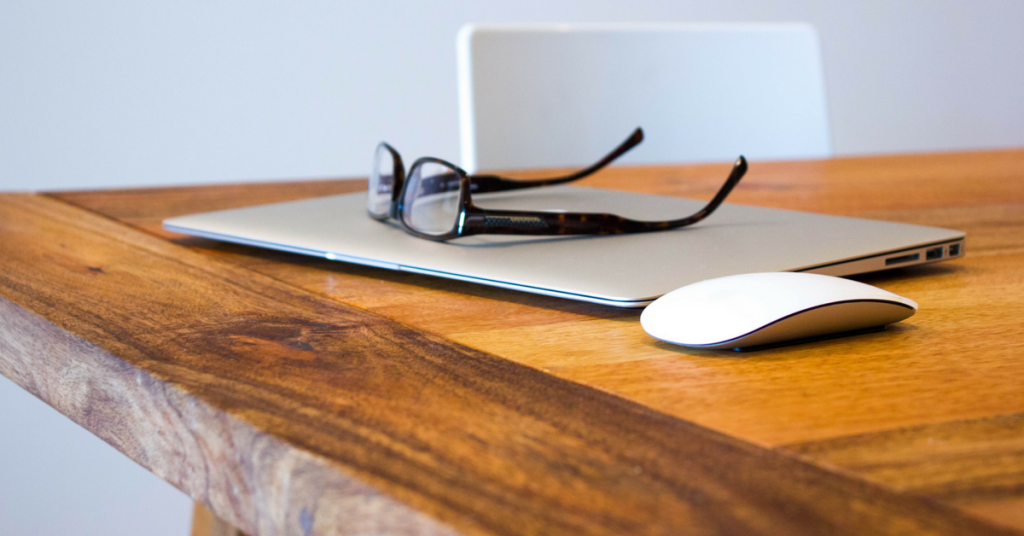 Business insurance is a requirement that you should not ignore even if you are in a low-risk workplace. For certain business sectors such as healthcare industries, mechanical workshops or amusement parks, getting a liability insurance is essential. Finding the best insurance can be a challenging and complicated process, but it is better to get an insurance coverage. Disasters happen, and you need an authorized protection to save you from severe economic loss.
Why is business insurance necessary?
If you start a business and employ some people, you need to have business insurance. It is a legal requirement. The insurance coverage varies from one country to another. Almost all countries have made it compulsory for the companies to get a liability insurance. You may think that your business is small and has less risk. You can also think that you can afford the losses your companies might face. The business experts always advise getting a proper insurance for every kind of business. There can be natural disasters like floods or earthquakes. Fire accidents and thefts are not the only risks. Your business can incur massive losses due to disruption of work. There can be cash crunch, skilled labor crisis, road work, police barricades and criminal acts too. You should consider all the aspects before buying an insurance coverage for your company.
General Liability Insurance
Almost all trades have some liabilities. So, a general liability insurance is essential. Before you hire some employees for your business, get a liability insurance first. Your company becomes the 'employer.' It becomes a legal need if you wish to make your business a limited company. If any of your staff falls ill or faces any fatal accident during working hours, your company becomes liable. You need to discuss with your insurance broker about the amount of liability insurance cover your business needs. If there is any death because of their work in your company, you need to arrange appropriate compensation. So, you should avoid any expense trimming while buying insurance for the company.
Professional Liability Insurance
It is also known as errors & omissions (E&O) insurance. This is not a one-size-fits-all insurance. Each industry has different concerns while running the business. So, you need customized coverage for your business. The professional liability insurance protects the business from the claims that the company was negligent in performing their services accurately. When you buy the E&O insurance, make sure you appoint an attorney for your company who can defend the lawsuits filed against the company.
Property Insurance
Property Insurance is a must when you run a business. Be it your own building or leased property, you need coverage. This insurance covers your business inventory, equipment, signage, and furniture from any losses due to fire, storm or burglary. Home based businesses still do not get much coverage from property insurance. You need to ask your insurer for extra coverage.
Product insurance
Apart from the above-mentioned insurance policies, you should get an additional product insurance to cover your manufacturing business. It covers any loss due to manufacturing, distributing and retailing hitches.
Buying insurance for your business is complex. You need a trustworthy insurer. Every business needs a unique package based on the requirements of the company. You should always review your insurance policies and keep them in active status.