Why Millennials Are The Best Entrepreneurial Generation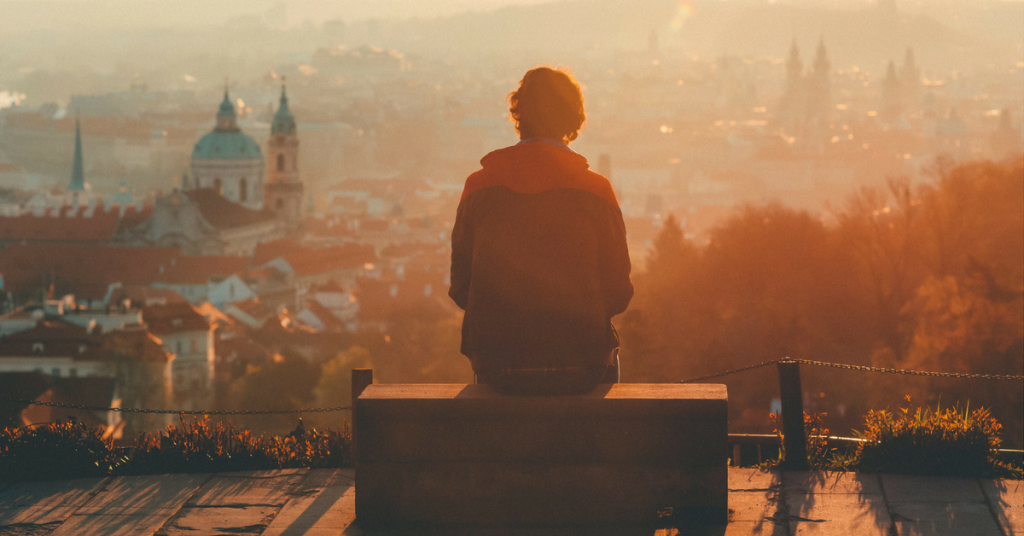 Why Millennials Are The Best Entrepreneurial Generation ? "Millennipreneurs", the amalgamation of millennial and entrepreneur are the exciting, new generation of savvy, young, and creative individuals that are taking the world by storm. Millennials are disregarding the path laid out for them by the Baby Boomers. They don't like to wait their turn on the corporate ladder. They are looking for or inventing ways to start their own business. This is not really surprising since millennials inherited a flawed world, and they want to repair it. For them, everything is about now. These are just some of the characteristics that make them good entrepreneurs. Here are other reasons why they make the best entrepreneurs.
Start Young
Compared to baby boomers, millennials start young. According to studies, the average age this group considered starting a business is 29.4 years old and actually started a business at 31.1 years old. Millennials do not only start early, they also launch twice as many businesses compared to baby boomers, making them the best entrepreneurial generation.
Advanced Technology
Nowadays, the technology sector is a good industry to take advantage of. With apps, technology, and gadgets becoming vital to their generation, millennials have more opportunities to take advantage of. They are talented in technology and have knowledge in coding and other IT skills. This means they have more virtual opportunities to turn into physical dollars, once again qualifying them to be the best entrepreneurial generation that can adopt advanced technology.
Work Together
Millennials like to work together in the form of collaboration and thrive on feedback. Nobody works alone in a bubble, so everyone's skills can be pooled around to get the best results. The older generations are usually more territorial about their ideas but millennials are the opposite. Millennials like an open floor plan for their offices and like physical communication. Aside from this, millennials also know how to work remotely.  This article highlights how entrepreneurs are motivating one another to work better together. 
Try and Try (Key to be the best entrepreneurial generation)
The saying "If at first you don't succeed, try again" is common among millennipreneurs. This attitude sets them apart from the previous generation. Young entrepreneurs know that it takes different strategies to make a business successful. Millennials are resistant to failure and know how to bounce back from a problem with different ways to attack it.  This is easily one of the key aspect that separates them and make them the best entrepreneurial generation to date. Check out this article for common failures that trip early stage companies. 
Know How To Invest
Unlike their predecessors, the new generation knows how to invest. Millennial investment saw a growth of 12% from last year with a large chunk of their investment concentrated abroad. Young entrepreneurs are also investment savvy with many of them diversifying their investments with 20% of them investing in their own business and 17% in real estate. Millennial entrepreneurs are also exceptional at learning how to invest in their company culture. 
Face-to-Face Communication
You would think that the email and text generation prefer their communication to be over gadgets. However, studies show that over 51% of millennials want their communication to be done face-to-face with only 9% preferring phone contact, 19% through email, and 14% through text. This preferred form of communication makes it easier for all parties to understand each other better thereby leading to deals being closed faster.
Prizing Independence
Only 13% of millennials have career goals that involve climbing the corporate ladder. The new generation sees their jobs as stepping stones to creating their own business. While most of them know that the chances of creating the next Facebook are low, they know that they have what it takes to make a cool start-up, and many of them are satisfied with starting with that. Millennials prize their independence, because they know that following a traditional career path can potentially lead to nowhere. They might have seen family or relatives work for a company for 20 years only to end up getting fired. This distrust in the corporate setting has created a new breed of young people who want to take a chance at succeeding at their own business.
How a Startup Incubator Can Accelerate Your Business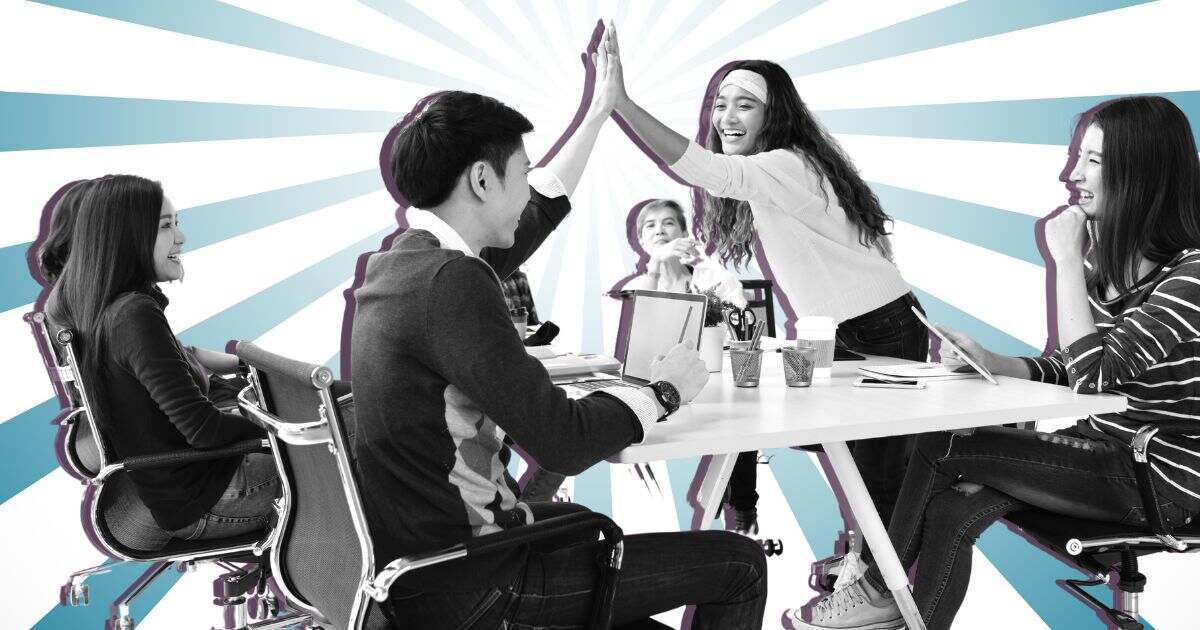 In today's fast-paced and competitive business landscape, startups often find themselves navigating a maze of challenges that can hinder their growth and potential.
This is where the concept of a startup incubator comes into play as a guiding light for emerging ventures. A startup incubator is more than just a physical space; it's a dynamic ecosystem designed to nurture and propel early-stage ventures toward success.
In this article, we'll tackle some of the most common questions surrounding incubators. For instance – what is the role of a startup incubator? How does it differ from an accelerator?
And most importantly, how can it optimize your business?
Let's begin!
What is an incubator in a startup ecosystem?
In a startup ecosystem, an incubator refers to a supportive environment or program designed to help early-stage startups grow and develop.
Incubators provide a range of resources and services to entrepreneurs, typically for a fixed period of time, with the goal of nurturing and accelerating the growth of their businesses.
Here's the usual process of how an incubator supports a startup:
Onboarding
Startups who applied and were accepted are welcomed into the incubator with an orientation session. During this phase, startups get an overview of the program's structure, expectations, and available resources. They also meet their mentors, advisors, and fellow cohort members.
Mentorship and Guidance
Startups are paired with mentors who have relevant industry experience or expertise.
Regular mentorship sessions provide guidance, feedback, and insights to help startups navigate challenges and refine their strategies.
Workshops and Training
Incubators organize workshops, seminars, and training sessions on various aspects of entrepreneurship. Topics covered during the startup incubator program may include:
Business planning
Marketing strategies
Product development
Legal and regulatory matters
Fundraising
Access to Resources
Aside from training sessions, startups can also gain access to resources such as:
Office space
Co-working environments
Internet connectivity
Meeting rooms
Some incubators provide access to shared equipment, startup software, and other tools needed for product development.
Networking and Events
Incubators often facilitate networking events, pitch sessions, and demo days where startups can showcase their progress to potential investors, partners, and the broader community.
Business Development
Startups work on refining their business models, products, and market strategies. They receive support in identifying their target audience, creating a value proposition, and developing a sustainable revenue model.
Funding and Investment
Incubators may provide introductions to potential investors, venture capitalists, and angel investors Startups also learn about different funding options and how to pitch their ideas to secure investment.
Graduation
Successful completion of the incubator program results in a "graduation" for startups.
Graduated startups may continue to receive support through alumni networks, ongoing mentorship, or access to incubator resources.
Startup Incubator vs. Accelerator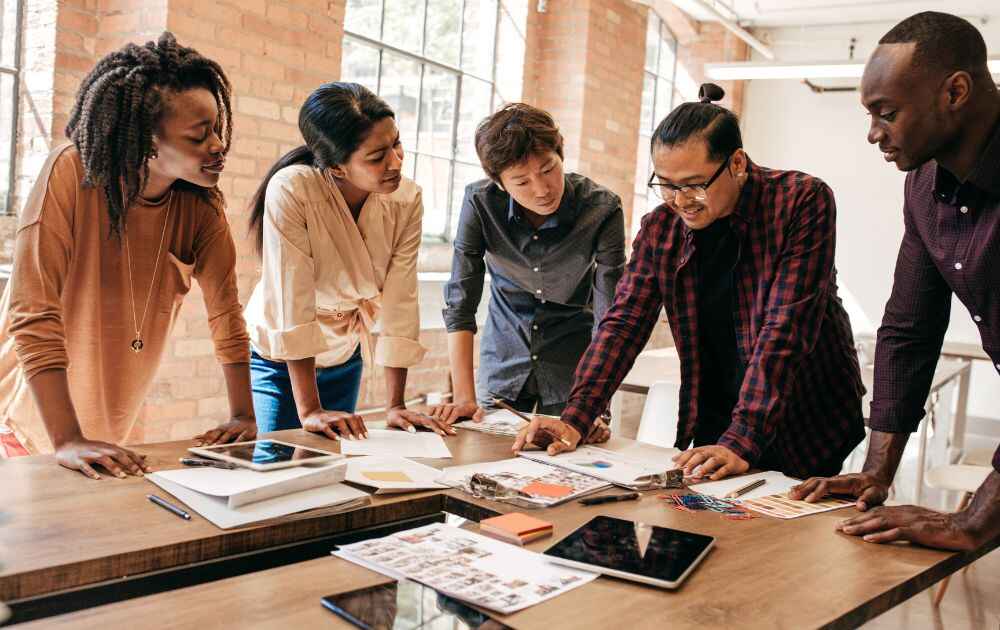 A startup incubator and a startup accelerator are both support programs designed to assist early-stage startups, but they have distinct characteristics and objectives. Here's a comparison between the two:
Focus. Incubators typically have a broader focus and cater to startups in various stages of development. They often work with startups that are in the ideation or early development phase. Accelerators, on the other hand, are more specialized and typically work with startups that have a viable product or service and are ready to scale rapidly. They focus on accelerating growth and reaching key milestones quickly.
Stage. Incubators are well-suited for startups that are still refining their business models, conducting market research, and building their initial product or service. Accelerators, meanwhile, are best suited for startups that have a minimum viable product (MVP) and are seeking to refine their business model, gain traction, and secure funding to scale.
Mentorship. A startup incubator provides mentorship and guidance, often with a focus on helping founders refine their business ideas, develop prototypes, and validate their concepts. On the other hand, an accelerator's mentorship is often geared towards specific aspects of growth, such as scaling operations, marketing, fundraising, and product-market fit.
Startup Incubator Examples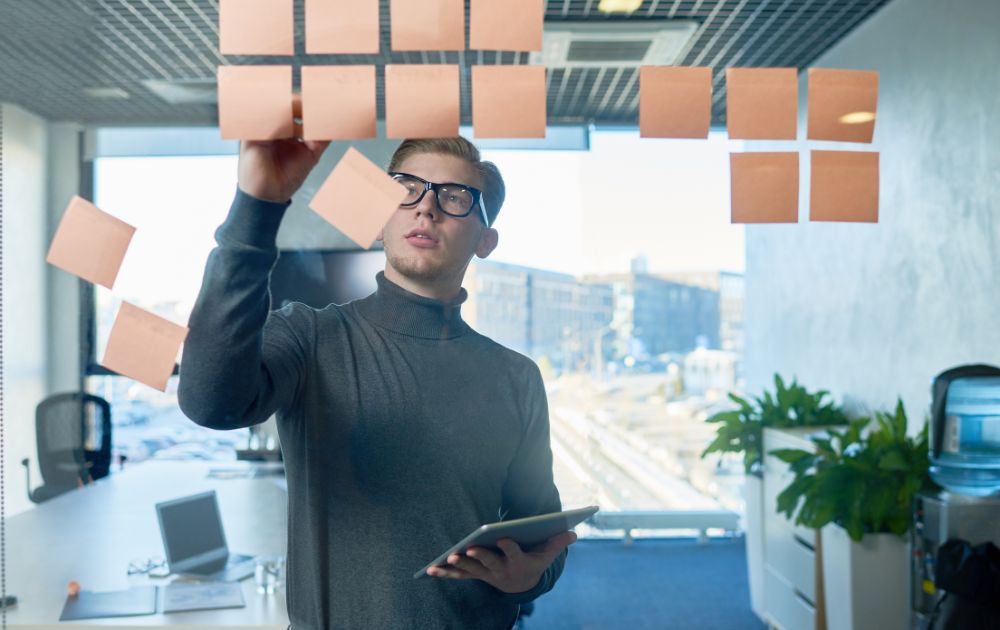 If you're looking for the best startup incubators in the world, here are a few you of the most popular ones to consider.
1. Y Combinator
Situated in the USA, Y Combinator is considered one of the best startup incubators which has played an instrumental role in fostering the growth trajectories of some of the most renowned startups globally. The Y Combinator program spans a duration of three months, during which startups receive a funding injection of $500,000, albeit subject to certain conditions.
Subsequently, founders are immersed in a sequence of mentoring and refinement initiatives that culminate in the prestigious Demo Day. Here, founders showcase their concepts to an audience comprising investors and handpicked media representatives.
Mentees: Airbnb, Dropbox, Coinbase, Gitlab
2. Techstars
Techstars directs its energy toward nurturing startups rooted in technology. Since its inception in 2006, Techstars has been a driving force behind the growth of numerous startups. Annually, they select more than 500 fledgling companies, providing them with up to $120,000 in investment and the invaluable chance to partake in mentorship programs.
Backed by an impressive funding sum of $21.3 billion, Techstars stands out as a reliable choice for technology-oriented startups. Within its portfolio of activities, Techstars hosts several high-profile events and initiatives, including Startup Week and Startup Weekend.
Mentees: Uber, DigitalOcean, SendGrid
3. 500 Startups
500 Startups operates as a dual-purpose platform, functioning as both an accelerator program and a seed fund dedicated to startups. Positioned primarily as a venture capital entity, they proudly proclaim a management portfolio worth $2.7 billion. Their primary interests converge on sectors where technology, innovation, and capital growth converge harmoniously.
Their extensive investment history spans more than 2,600 startups worldwide, underscoring the maturity and comprehensiveness of their accelerator program across diverse markets.
Mentees: Grab, Canva, Credit Karma
Frequently Asked Questions (FAQs)
Do I need an incubator for my startup?
If you're in the early stages, lack experience, and could benefit from structured guidance, resources, and mentorship, an incubator might be valuable. However, if you're aiming for rapid growth and have a clear roadmap, an accelerator could be more appropriate.
Do startup incubators provide funding?
Yes, many startup incubators provide funding as part of their support package. However, the funding offered by incubators can vary widely depending on the specific program, location, and the terms of the agreement. Some incubators offer direct funding to startups, while others may connect startups with potential investors or provide resources to help them secure funding elsewhere.
10 Best Startup Software for 2023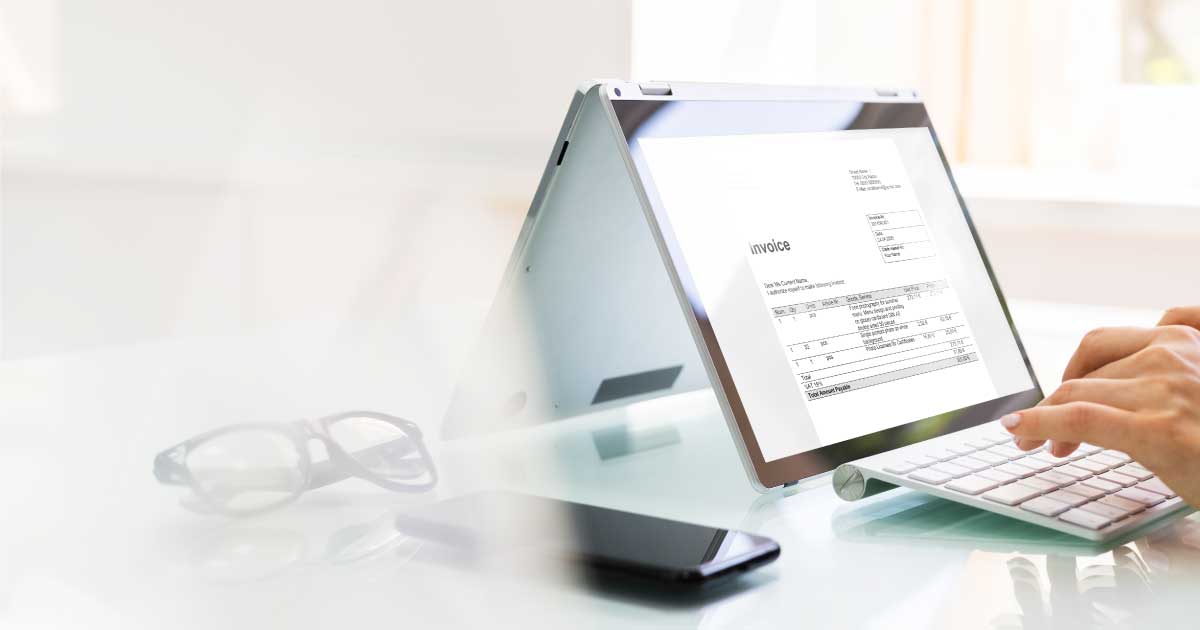 Every new business owner wants to keep costs as minimum as possible. This will allow them to do more with the limited budget they have. If you are one of them, the following startup software can significantly help:
1. Hootsuite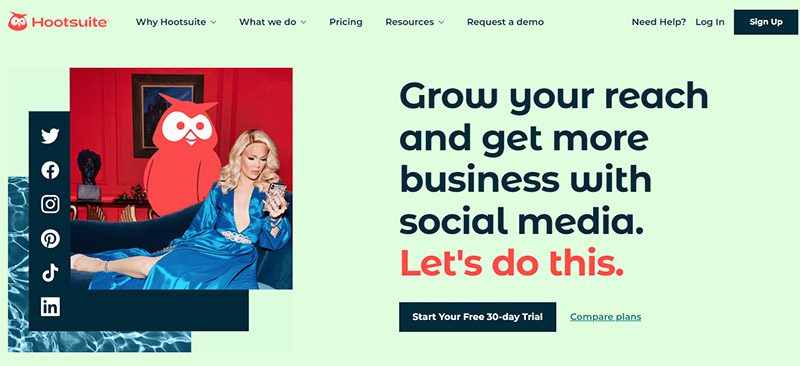 An online presence is a necessity for new businesses. Hootsuite can help you create content and get more followers quickly and easily. It is one of the most popular startup software, with a user-friendly interface and affordable pricing plans. 
It has a free plan that allows you to schedule 30 posts across any social media platform. Not only that, Hootsuite will help you monitor the Return On Investment (ROI) of all your social media campaigns. This will let you know which works and which doesn't. Its three other plans start at $49 per month.
2. Google Analytics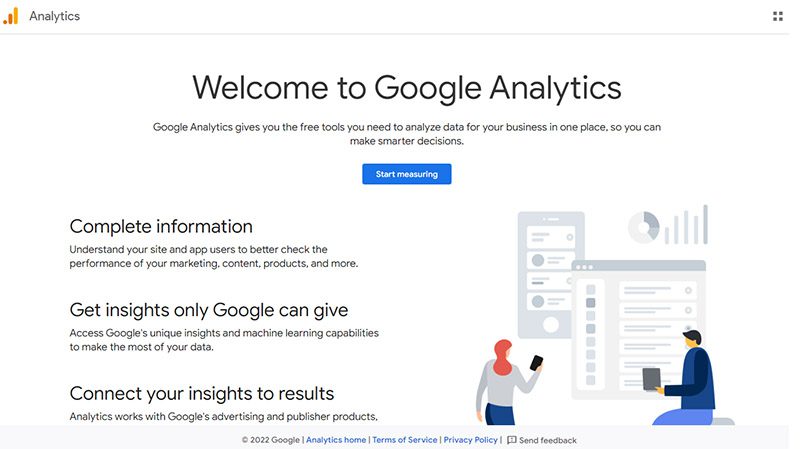 Understand your website better with Google Analytics. This startup software will let you track the traffic coming to your website. This will allow you to tweak whatever strategies you have in place as it tells you what needs improvement.
You can use Google Analytics free of charge as long as you don't exceed 5 million impressions a month. It will help you understand your customers' journey and improve your marketing ROI. It will provide insightful data that can aid you with your marketing strategies.
3. SendPulse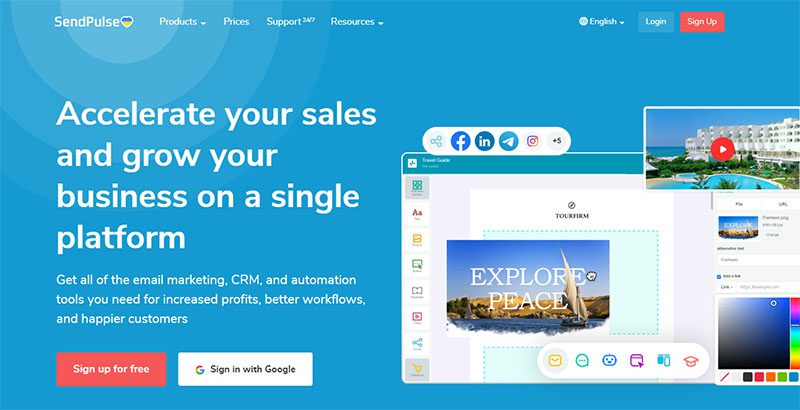 Excellent communication with your customers helps build stronger connections and build loyalty. Whatever messaging channel you choose, SendPulse is a superb startup software. It includes lead generation tools as well as promotional channels such as email, SMS, social media, and messenger chatbots. It also offers a free CRM tool and many others features.
SendPulse has a free plan ideal for startups, but if you want to upgrade, there are three premium plans to choose from. Prices start at $7 up to $11 per month.
4. FreshBooks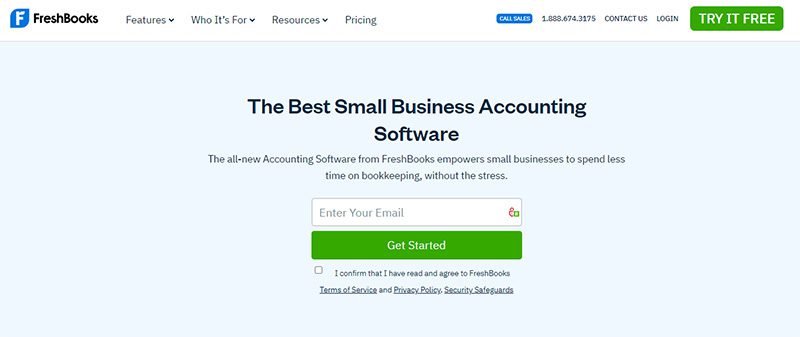 Once your business is running, you'll be needing an accounting and invoicing software. That's when you'll need FreshBooks, an app that automates invoicing, bookkeeping, payment tracking, and many other financial tasks. In just a few clicks, you can view your financial status through its Profit and Loss Statements (PLS) feature, do taxation summaries, and check expenditure reports.
FreshBooks offers four pricing plans which start at $6 per month and up to $22 for the premium plan. If you need more services, they offer a custom plan in which you'll need to contact them for a quotation.
5. HubSpot CRM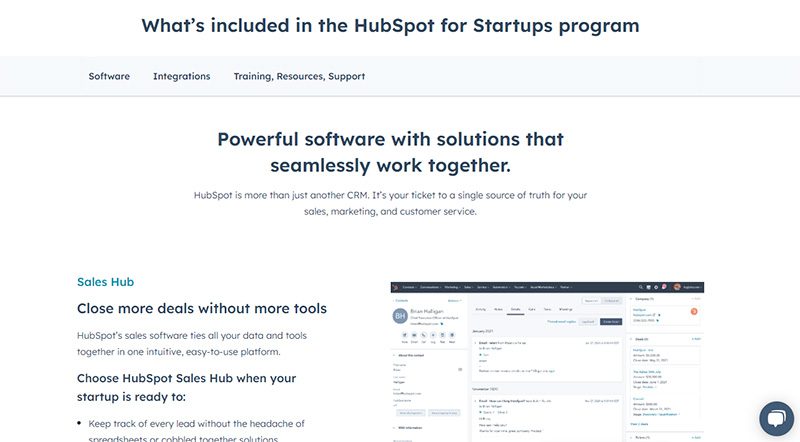 Primarily a CRM (Customer/Contact Relationship Management ) tool, HubSpot CRM is a must-have startup software. It lets you manage contacts, sales, pipelines, lead generation, and digital marketing, among many others. It consists of multiple tools or 'hubs' that you can buy separately. 
HubSpot CRM offers three pricing plans that start at $45 per month and can go up to $1,200 monthly. It may seem expensive, but if you consider what this startup software can do, you'll know it's worth every penny.
6. Penji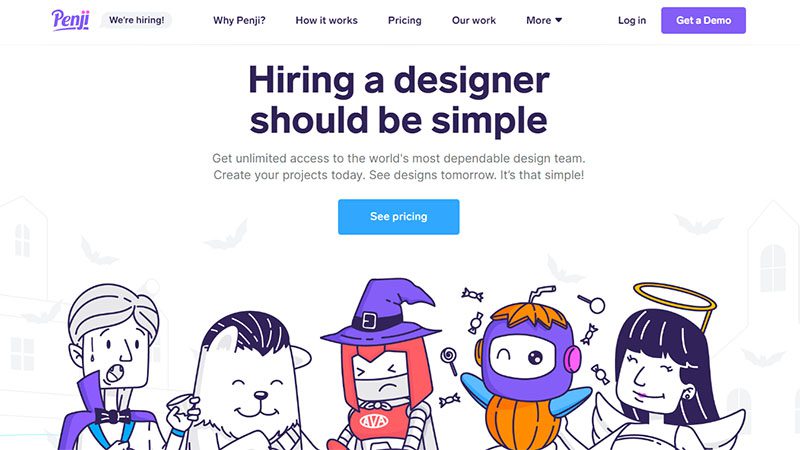 Starting your business involves advertising and marketing. And to do this effectively, you'll be needing graphic design. It can elevate your business in ways you can't even imagine. For this, you need Penji, an unlimited graphic design service that lets you request all your visual assets. 
For as little as $499 per month, you can request logos, digital ads, social media graphics, and many other branding collaterals. They have two other plans, plus a 30-day money-back guarantee that lets you decide without making a huge commitment.
7. Piktochart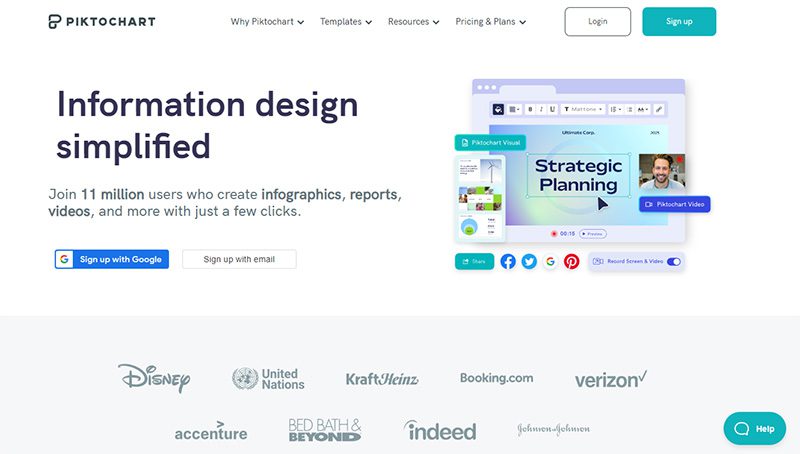 According to statistics, infographics are the fourth most-used type of content marketing. They can increase traffic to your website by 12%. To create interesting and engaging infographics, you can use Piktochart. With this startup program, you can add videos, charts, interactive maps, and many other elements to your infographic and embed them on your website or blog.
Piktochart offers a free plan that's suitable for startups and medium-sized businesses. If you want to enjoy more of its features, you can get any of its premium plans that start at $14 a month.
8. WordPress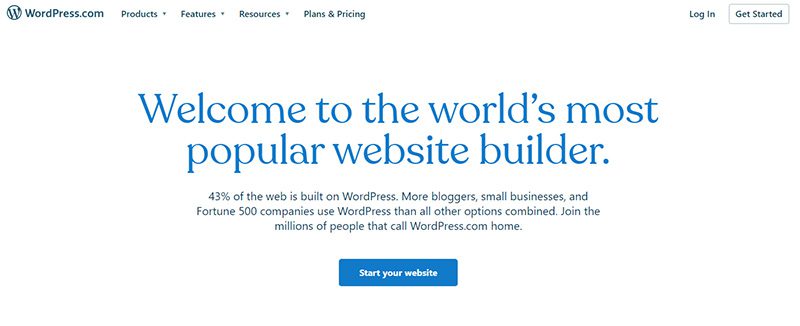 Join the over 455 million websites that use WordPress, the world's most popular website builder. It is an open-source content management system, which means it's free to use. You can build the website of your dreams using this startup software's plugin architecture and template system. It can help you create a website with responsive design, SEO, social sharing, and many other features. 
Aside from the free plan, WordPress has four premium plans with pricing that starts at $5 per month and up to $45 a month if you pay annually.
9. Salesflare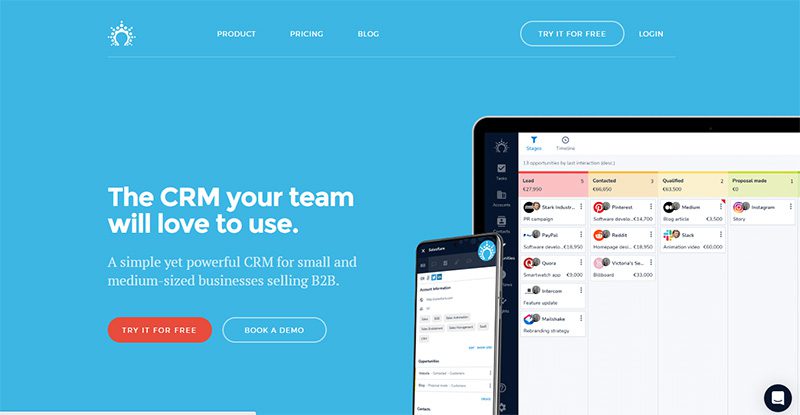 Another CRM tool ideal for startups, Salesflare automates many repetitive tasks to make handling your business easier and faster. It can help with your email applications, social media accounts, company calendars, and many other processes. It also provides you with crucial data such as sales funnel analysis, quota management, sales funnel analysis, and many others.
Salesflare offers simple and affordable pricing. It has three pricing plans that start at $29 per month and go up to $99 a month. It also has a free trial that lets you try the software without a credit card.
10. MailChimp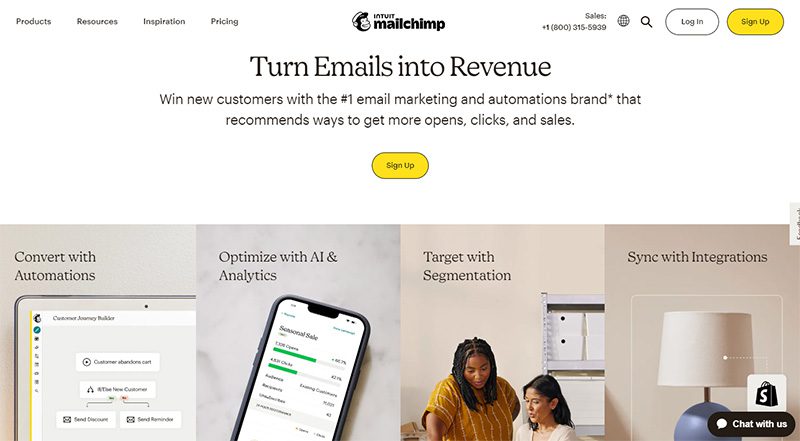 If you're thinking of strategies to add to your marketing campaigns, you need to add email marketing. It is one of the most effective but can involve a laborious process. To make it easy, use MailChimp, a marketing platform that lets you manage and communicate with your clients, customers, and prospects. With it, you can customize your emails, generate leads for your database, and perform many other email-related tasks.
MailChimp has a free plan if you want to try out the service first. However, its three premium plans offer many valuable features you won't get from the free plan.
Final Thoughts
Growing your business can be an exciting yet arduous endeavor. There is a multitude of concerns, issues, and tasks you need to take care of. Fortunately, there are startup software that you can get to make your life easier. Whether free or paid, these are absolutely helpful and worth looking into.
How Side Startups Are Growing During the Pandemic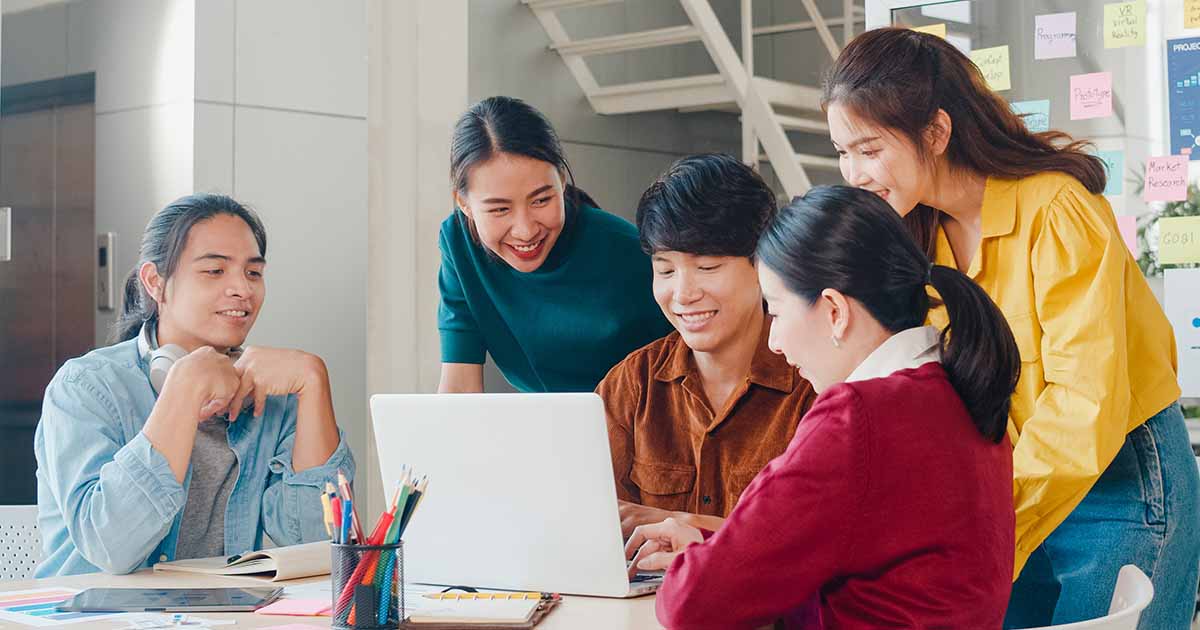 Side hustles aren't unheard of. Zapier reports that a third of Americans (34%) have a side hustle. Many individuals rely on different sources of income due to increasing prices. Plus, it can help pay off debts and earn more money. Fortunately, more people are launching side startups or businesses because of remote work and flexible working arrangements. But how do people manage their full-time work and still conduct other activities through their side startup?
The Pandemic Side Gig Boom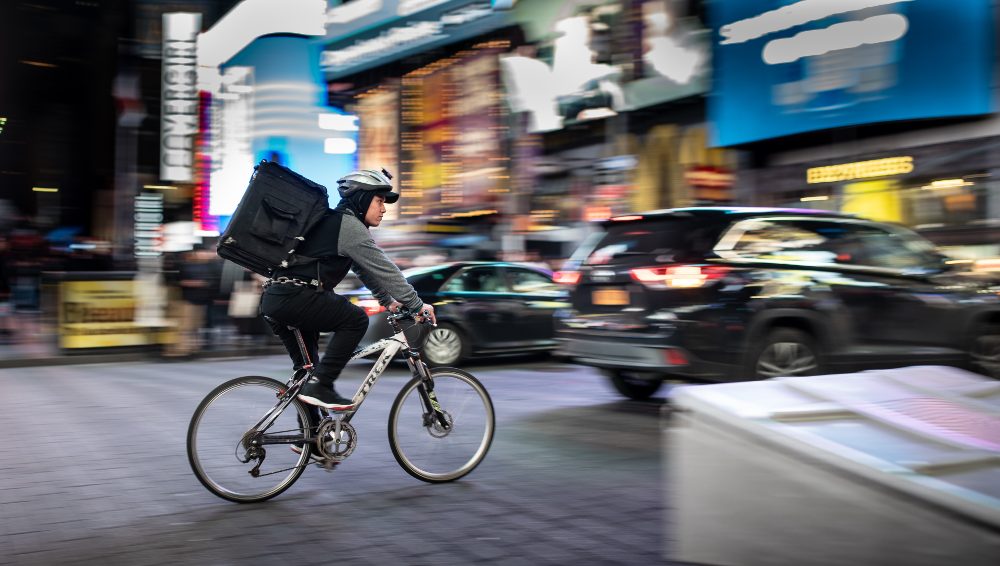 Before we discuss how people manage side startups, which side gigs boomed during the pandemic?
Forbes, BBC, and Bloomberg reported that many people turned to these side gigs:
Selling on Etsy
Freelancing on Fiverr
Delivering groceries and food
Launching small businesses
Managing social media
How Has Remote Work Contributed to Side Startups?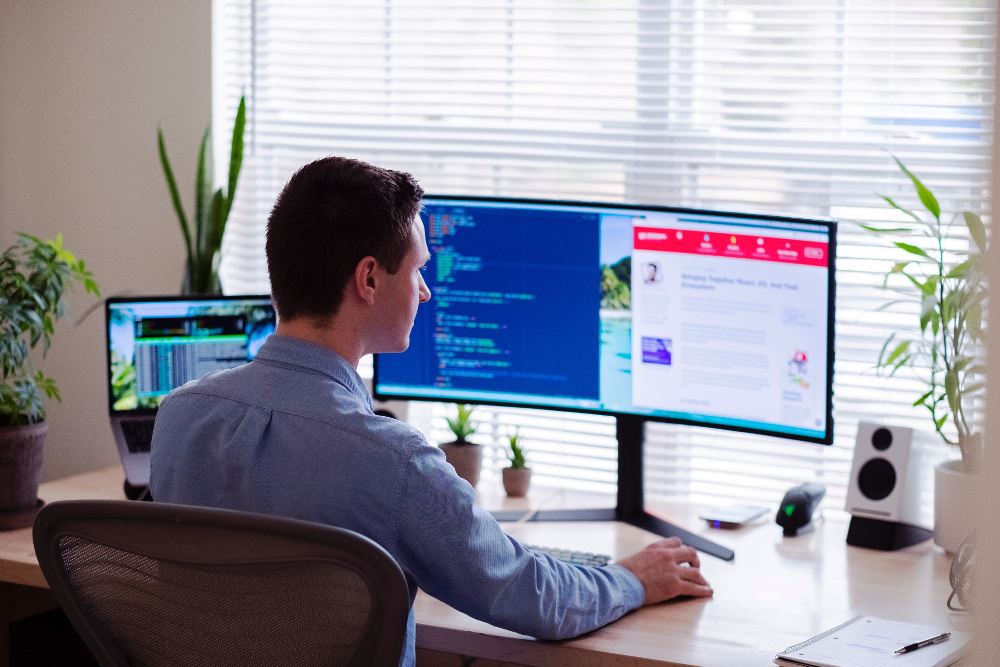 Due to the flexible nature of remote work, many have decided to launch their side startups. For example, one pharmaceutical company director has started a Web3 company.
However, it's not easy for him to manage the side startup while working for the company. He sees an unfair transaction. Although he does work eight hours, he believes that he doesn't owe his company the extra work hours he might have after finishing his regular work. After all, he doesn't get paid overtime for working extra.
Plus, whenever he's up for a promotion, the company always brings up his family and how long he can take some time off after the birth of his children.
Shari Rose is another startup founder. Unlike the pharma company director, the dentist practice Rose was working for was more than okay with her startup. They have said they needed her to stay.
Should The Boss Know Or Keep It To Yourself?
For starters, many businesses aren't too strict about their employees launching startups on top of their full-time work. However, having a side gig like a startup could contribute to their performance at their job. At the same time, it could affect their current professional relationship with their bosses. Plus, there are fears of employees being fired.
Vox interviewed a marketing director working on HR software and said he chose not to tell their boss about his side startup. Even if they searched on Google if they should or should not do it, they ended up not telling them. The marketing director says his current full-time work will help him develop his side startup because he's not well off.
However, some bosses are open about having their employees start their business on the side. Kaitlyn Borysiewicz works at a nonprofit but is working on her startup, the Melanin Collective. She has received approval from her boss that she can work on her startup on the side but can only work on it outside the nonprofit's operational hours.
The Employer Perspective
Some employers have voiced their opinions about the side startup arrangement. One manager, in particular, has mixed feelings about this. They don't speak on behalf of the company, but they are 50-50 over the side startup because employee growth matters in their company. But they're open to having their employees explore and discover what they want to do on the side.
Meanwhile, another employer, Chinwe Onyeagoro, is supportive of the side startup arrangement. What matters to her is so long as her employees are meeting their deadlines, they're more than welcome to work on their side startup anytime.