Invest In Company Culture For A Stronger Team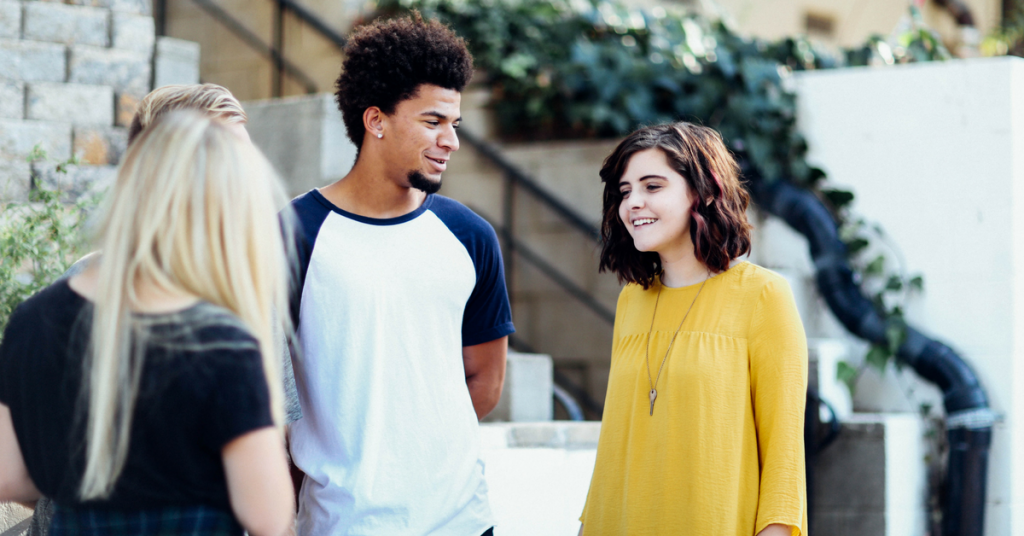 Blue chip companies like Google, Facebook and Twitter spend a lot of money investing in their company culture. This is because having a nice place to work attracts the best minds. While we don't all have $40 million to spend on company culture, there are some things you can do to jazz up your office culture. Here are great examples.
Out-of-Office Team Building
One of the best ways to ensure that everybody works together is to host an out-of-office team building. This is a good way to make employees familiar with each other while socializing outside of the office. It is also a good way to relieve stress after a long day at work. Group bowling, for example, can rouse the competitive spirit while enhancing team building. These activities make teams gel together so that they can work well inside and outside the office.
Give Out Awards
Awards serve 2 purposes: to recognize hard work or achievement of an employee and to motivate them to work harder. Programs like Employee of the Month might seem corny and simple to others, but for employees, it can spur them to work harder for recognition and that coveted space on the wall. You can have your employees nominate candidates. Once they are collected, a voting period can commence. The winner of the award gets a trophy plus a generous prize. It might seem small, but it is a good way to get employees to go the extra mile.
Get To Know Your Employees
Make yourself personally accessible to employees to keep company culture strong. It can be hard to remember the names of everybody especially if it's a big business but you should commit yourself to at least remembering their first names. Ask them about their lives, hobbies or interest. By cultivating this kind of open relationship, employees will respect and trust you.
Contribute
Get employees to contribute to the company culture. Employees in the company come and go. To keep culture current, it is important to keep it current by getting them involved in what the culture should be. For example, you can elect a "Culture Captain" each month and he or she is in-charge of shaping the month from Pajama Tuesdays to Margarita After-Office Fridays.
Keep Employees Happy and Loyal
It can be hard to pay attention to your employees' happiness if you constantly have your nose on the grindstone. However, keeping employees happy is vital. As we know, happy employees are productive and successful. When they are constantly in this state, they will be loyal to you, because they don't have a reason to leave. Allow your employees to have fun so that they can recharge.
Hold Regular Staff Meetings
Communication is one of the cornerstones of the workplace. Hold regular staff meetings, review performance, and discuss ways to improve. This is also a good time to review company policies and to discuss company news. Employees feel active and included when they are updated with the company's status.
Employee satisfaction is important for a business. Employees who are satisfied are better workers. Investing in company culture is a good way to get your company noticed while keeping employees motivated.
'Or Die Trying' Webseries Empowering Millennials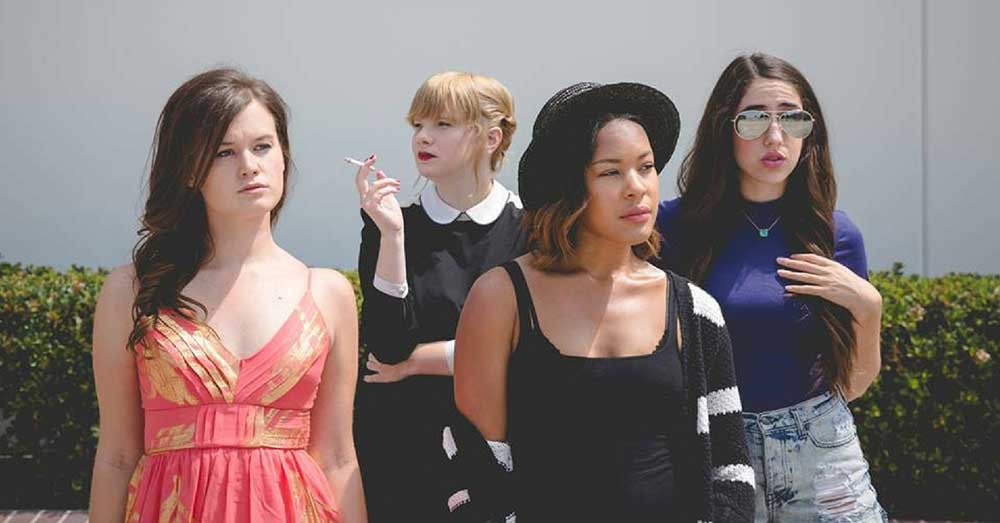 Inspiring millennials across the nation, Or Die Trying is sharing a story about four women living in Hollywood pursuing their dreams in the entertainment industry. In this exclusive interview, they reveal the truth about LA, crowdfunding, and feminism. The passion behind the webseries stem from the lives of the creator Myah Hollis and producer Sarah Hawkins. They are the masterminds behind Or Die Trying, and this is how they're doing it.
What is Or Die Trying about?
MH: Or Die Trying is about four millennial women living and working in Hollywood. When it comes to their careers in the entertainment industry, they know what they want and they have an idea of what it will take to get there, but they struggle with making all of the pieces of their lives mesh seamlessly. While they're strong in one area, they're lacking in another. It's a story about their journeys as they develop as women and try to come to some type of equilibrium, while not compromising who they are in the process.
Tell me about the characters.
MH: Amelia Tinsley is a journalist, struggling with her identity and her sense of purpose, and trying to get herself back on track. Bailey Rosenberg is a comedian who is totally in tune with who she is and what she wants, but is having opposing expectations forced on her by her mother who wants her to live more traditionally. Ellie Hansen is an indie actress who is disinterested in the idea of fame at the expense of art, even though she's constantly being pressured to "sell out." Raegan Thomas is the creator and co-showrunner of a TV show who, although she's doing very well professionally, is dealing with things in her personal life, and she doesn't really have the ability to compartmentalize the two. Each character is trying to achieve a sense of balance between two dueling aspects of their lives.
How did you ladies meet?
SH: Myah and I met a few years ago in Philly where we both lived and worked. We both made the leap to LA within months of each other in 2013, Myah moving here for writing, and I sought to pursue acting. Being friends and fellow film industry ladies, we wanted to create something together that we could call our own, as if you wait for the perfect role or opportunity to come to you, you're never going to find it. We've been work wives ever since!
Why LA?
SH: Los Angeles is like Mecca for artists and those striving to put one's dreams into fruition. Most everyone is here with purpose, and that alone can be incredibly infectious. Who wouldn't want to feed off that type of energy every day?

MH: If you're seriously pursuing a career in TV or film, this is the heart of the industry. It's where you need to be. It also helps that it's sunny all year and there's a ton of sushi.
What is your day to day like?
MH: Every day is hectic in its own way, but not extremely exciting to be honest. It's just a marathon of checking things off of checklists, chugging gallons of caffeine and trying not to sink into the warm comfort of an unproductive Netflix binge.
SH: I'm not sure I can really echo Myah's sentiments enough on the coffee bit. Coffee in an IV and an obscene mountain of emails.
What inspires you?
SH: My fellow women in film. I feel like there is such community within our little network that is just pure of heart and down to earth, so much that at times it can kick your own ego-butt every now and then. This industry can be just absolutely brutal, but when I see like-minded, passionate, badass women who just want to help level each other up, I get incredibly motivated to do the same and progress the conversation further.
MH: I think I'm most inspired by the statistical improbability that I should be successful as a writer in this industry. When I first decided that I would pursue this instead of going down one of the many roads that would lead me to a stable job, I was very aware of the fact this is something that I should fail at. More people fail than succeed, that's just a fact. You know this going in but you do it anyway. The idea of being successful despite those odds is what drives me.

Why a story about women?
MH: There aren't enough stories about women told by women. There's a unique perspective that's missing in Hollywood because women are not telling our own stories, therefore the stories that are being told are not representing us properly. It's a systemic problem that will only change if we make it our responsibility to create more complex, realistic female characters.
Who are some of your role models? Why?
MH: Shonda Rhimes is my main professional role model, for reasons that feel really obvious to me but I'll just go ahead and lay them out. She has knocked down so many barriers and has become the epitome of a woman building her own empire and playing by her own rules. She has beat the odds in every way, and that's really inspiring. My role models in my personal life are my parents and my family and close friends. I'm just surrounded by so many strong, resilient and talented people, it's insane.
SH: Amy Sherman-Palladino for the creation of Gilmore Girls, which is probably some of the best feminist writing on TV and on a personal level, my dad. He has been a huge influence on my career as an actor and as a producer, and is a constant source of inspiration.
What advice can you give to people chasing their dreams in LA?
SH: Find your "person(s)". LA can be extremely lonely and competitive if you let it. Surround yourself with people who push you to be better, to think outside of yourself, to keep the end goals in perspective when the day-to-day gets muddled and messy. That's what I love most about Myah's & I's relationship. She keeps me in check and we push on together.
MH: Don't listen to people, listen to your instincts. Listen to your gut. Succeeding in this city takes stamina. Only you know when you've had enough. Don't stop going after what you want until you're sure you don't want it anymore.
How did crowdfunding through Seed & Spark help you?
SH: Seed&Spark was one of the most challenging and rewarding experiences. Crowdfunding is never easy, but the folks at Seed&Spark vet you and prepare you on a level that is incredibly empowering. Really cool filmmakers came out of the woodwork to support us, not only financially but with loans of goods, services, promotions, etc. Our project became a community through Seed&Spark, and we're excited to continue to build that village through production this October.
How are you trying to make your audience feel?
MH: I don't ever want to tell people what they should feel. I'm kind of a psych nerd, so I can get a little hippie-dippie at times, but I really think that everyone is at a different point in their lives and different things resonate with you depending on what you're experiencing at the time. I just want people to be able to empathize on some level, but whatever feelings our show ignites is fine with me as long as they're engaged.
What is your message to your audience?
MH: You have to trust your instincts, regardless of the backlash that may cause. You also have to be willing to put in the work to become whoever it is you want to be, both professionally and personally. Those are the main things that I want people to walk away with. Other than that, I just hope people take what they need from it and that they're both inspired and entertained.
What sort of person is going to love the show?
SH: We sought to really hone in on our fellow millennial women in film, because they are our community, our niche; the ambitious, driven women who know what they want and are actively doing everything they can to make it happen. I know ODT echoes universal truths far beyond that demographic, that dreams are worth fighting for, and given by the reaction to our trailer, our Seed&Spark Campaign, and other press, I can't wait to see who latches on to it, as both men and women alike have been extremely anxious and excited for us to get it out there.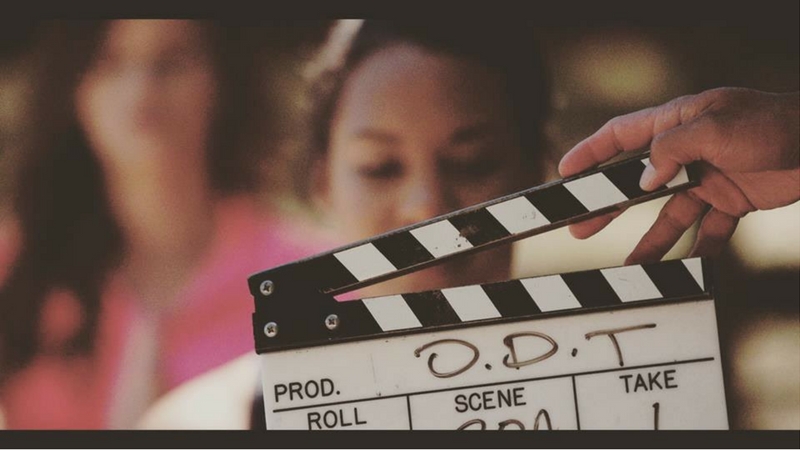 What was the happiest moment?
MH: Finishing the scripts was a huge relief. I tend to pick at them compulsively until they're exactly the way I see it in my head, so when they were officially locked in and ready to go I felt like I could finally breathe.
SH: For me, it's the seeing the community we are beginning to build with Or Die Trying. A distinct moment was at our ODT Networking Party, and looking out into the crowd to see all the amazing people who not only came out to support our series, but came out to connect with fellow filmmakers and level each other up by networking with one another. It was so cool to witness!
How has pursuing Or Die Trying affected your lives?
MH: It's completely dominated the past year and a half of my life. Everything has revolved around this project for so long, that I don't really remember what I was doing with my days before. It's also made me really confident in my abilities as a writer and producer, and very thankful to be surrounded by such talented and creative people every day.
SH: Same! ODT on the brain 24/7.
What struggles are women facing today?
SH: I'm going to chunk this down to women in film because there are some pretty wild problems outside of this industry women have been and are currently fighting against. To put it plainly, there is unequal opportunity for women behind and infront of the camera, unequal pay above and below the line, and very little movement to illuminate the female perspective onscreen.
Would you consider yourselves feminists?
SH: Yes. Men and women are equals, it's time our society reflects it. Feminism shouldn't be a dirty word.
MH: I honestly don't understand how you can not be a feminist. There are negative implications about what feminism is, but it's very simply the belief that women are equal to men in every capacity. I can't believe that's something that we're still debating as a society.
How do you feel about the film industry today?
SH: I think we are in a unique time where collaboration and creation is becoming increasingly more welcome than competition. So much of this industry is cut-throat, but when it comes down to actually bringing a project into fruition on the indie level, I believe most people are in it for the right reasons. Maybe that's naive of me to say, but at the very least, that's been our experience with ODT. Everyone just wants to be apart of something bigger than themselves, and I believe our series speaks to that.
What obstacles have you faced?
SH: The proverbial "no," and learning that it has no real merit on you or what you're capable of achieving.
MH: The great thing about building your own projects and creating your own opportunities is that you don't face many obstacles that you can't overcome. There are always logistics that need to be figured out, but the fact that you're not waiting for someone to tell you what you can or can't do eliminates a lot of that hesitation and stress that can hinder you in this industry.
Who would you like to work with in the future?
MH: Shonda.
SH: Jill Soloway.
Is there anything you want to highlight?
SH: We're headed into production of Or Die Trying this October, but you can stay tuned on our progress at odtseries.com and on social media @ODT_series and at #odtseries
BumpOut: The Expandable Portable Speaker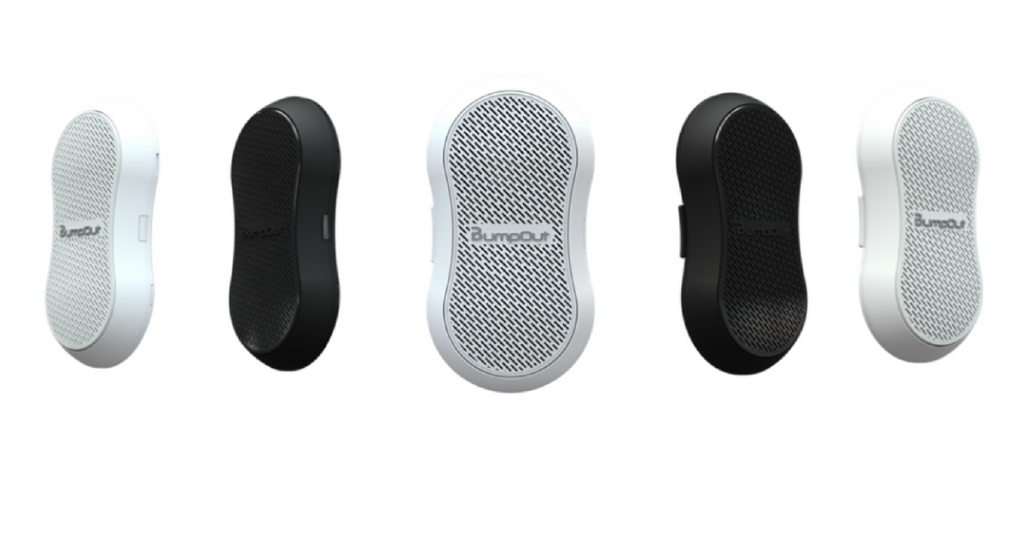 Take your music everywhere with BumpOut, the portable speaker designed for versatility. That was Zac Pierce's initial idea when creating technology. They hit an early milestone by reaching their crowdfunding goal on Indiegogo in 4 days, pre-selling the speaker at a discounted price to backers. What's neat about the speaker is it's Motorized Expansion Technology™, where it expands to generate high-quality audio and rich bass. It connects through Bluetooth with a range of 30 feet and runs for 7 hours before the next charge. You can attach the speaker to any smooth surface with the BumpOut coins, including your phone. We connected with Zac Pierce and the BumpOut team to learn more about the innovative technology behind their portable speaker. 
How would you describe BumpOut?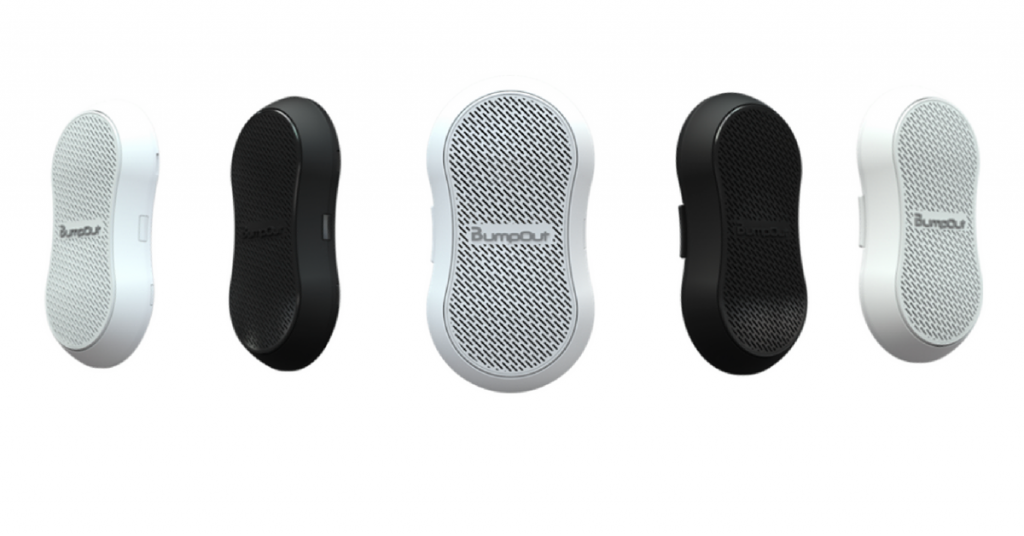 BumpOut is a portable Bluetooth speaker that can fit in the palm of your hand and attach to any flat surface, including smartphones, mirrors, refrigerators, etc. The most unique feature is the speaker's Motorized Expansion System. With one click of a button, the center of the speaker raises, generating high-quality sound & bass that drowns out the most competing products.
What is BumpOut's mission?
Inspire and innovate for those that boldly do what they love, not just what they are told. BumpOut as a verb. Be inspired and work hard as it inspires others.
How does BumpOut differentiate from competitor portable speakers?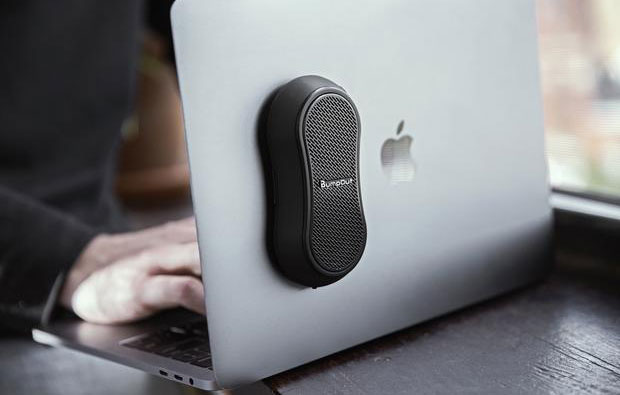 The main differences are portability and innovation. We have engineered a speaker with a  sleek design that fits comfortably in your pocket and can attach directly to your phone or case. Truly portable. Our patented Motorized Expansion Technology™ is an audio industry breakthrough. With the push of a button, the casing of the speaker expands, creating an acoustic chamber that results in powerful, high-quality sound, and rich bass response. We then paired this technology with BumpOut Coins that feature a patented repositionable adhesive that allows you to attach the speaker to any smooth surface, even your smartphone.
When you look at the crowded space of Bluetooth speakers there is a lot of "stuff" under $50 that leaves you wanting more: not loud enough, does not connect to your device easily, poor sound quality, etc… OR if you are willing to spend north of $150 you can get something that might meet your needs but is a big investment. We believe, after extensive research, that you don't need to spend a ton of money to get the results you are looking for. There is an opportunity in the market for a quality portable speaker under $100.
Who is the ideal BumpOut customer?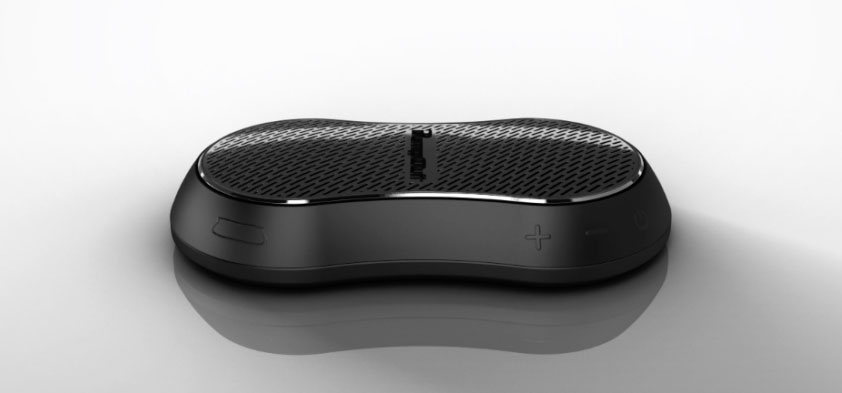 Anyone who listens to music on their smartphone and wants the latest innovation in audio at an affordable price. We are proud that we have been able to incorporate game-changing technology into BumpOut, but the #1 focus is "quality of music". That is why we partnered with the top audio engineers in the country and hired a high-end audio manufacturer to make BumpOut. It needs to sound great and your listening experience needs to be enjoyable.
Describe the use of the coin mounts.
BumpOut comes with coins that can be placed on any smooth flat surface so you can have your soundtrack at home or on the go. Coins have a repositionable adhesive that can be removed and repositioned. BumpOut speaker connects directly to the coins. Our test markets showed us that most youths will place the coin on the mirror in the bathroom so they can connect the speaker (to the mirror) while showering or getting ready for school or going out. Most parents said they will place a coin in the kitchen on the refrigerator so they can attach the speaker and listen to music while making dinner. Almost everyone we surveyed will place a coin on their smartphone for true portability and improve the "sub-par" audio quality and volume smartphones currently provide. Speaker does not need to be attached to the coin to listen to the music. The coins provide an extra feature to mount your speaker in various locations or, if attached to your smartphone, allows for easy portability.
What are some perks of crowdfunding?

Customer engagement. We have been working on this project for 2 years and have spent our own nest eggs on getting to this point. Crowdfunding has allowed us to engage with our customers and backers and bring validity to all of our efforts. You never really know what you have until you "flip the switch" on sales. To hit our Indiegogo goal in 4 days confirms everything we have been working towards.
What are some challenges you've come across along the way?
The biggest challenge with hardware is capital. It is very expensive to manufacture a product, which is why Crowdfunding is such an important process. Also, finding helpful resources for hardware development in Philadelphia is a challenge. We have kept our resources very organized and hope to be able to aid others in the city.
What is your team like?
The core of the team is Founder Zac Pierce and partners Brian Zamrowski and Mat Chacko.  We have surrounded ourselves with high-level specialists to ensure that we are delivering the best possible product for an affordable price.
What is BumpOutU?
We believe in today's youth. By providing guidance and exposure to career paths that foster individual talents, we aim to make a meaningful impact on the Creators of tomorrow. Our first live event held on October 8th brought community leaders, entrepreneurs, and students together for a day of bumping music and breakout sessions developed to inspire creativity and ideas backed by positive action. With our backers' support, our commitment to BumpOutU, and proactive approach to making a difference will scale along with our company.
How did you advertise?
On a budget! In these earliest stages, we rely heavily on PR and focus on technology and audio outlets.
What are some tips you can give to entrepreneurs looking to crowdfund?
It is a LOT of work but, if you go into it with a plan of what you want to learn from the process, it is extremely helpful. You learn about what features really resonate with your consumers.
Content Creation 101: How To Create, Distribute, And Monetize Your Content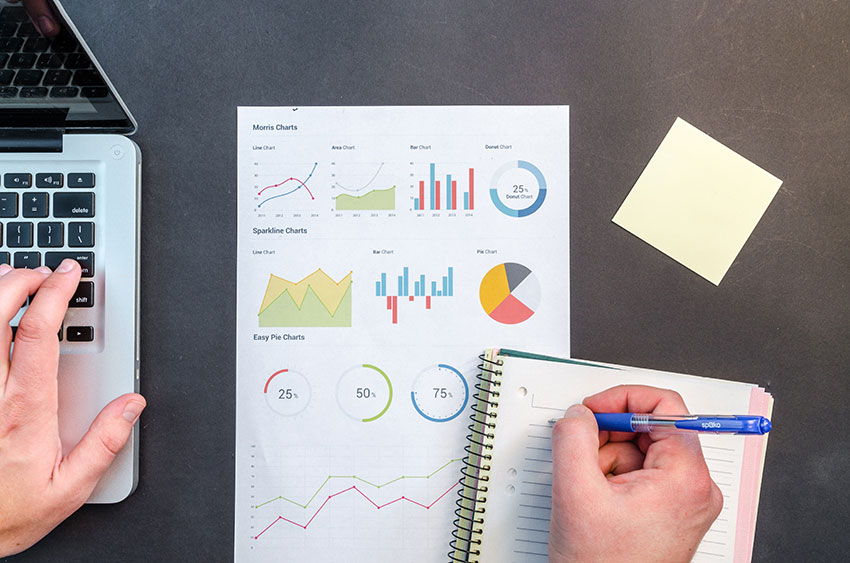 During a recent conversation about networking and cross-promotion, a colleague expressed doubt about her ability to promote my business because she had little traffic on her website and social media. She said creating content would be futile because nobody would see it. The implication was, "I need to build an audience before creating content." She had the equation totally backward. Create content first, and the audience will come, over time. In this article, we will go over several strategies that show you how to create content and help you build your audience online!
Introduction to Content Creation
Consider this analogy. You just moved into a house and want to host a party. Are you going to invite guests over to an unfurnished home? You need couches, chairs, tables, food, music, activities, etc. Is your website or social media page an unfurnished home? Do you provide anything to entice people to stick around? If not, don't expect many people at your party. Would you visit an online magazine without any articles? How do you feel about a website when the last entry on the blog was 18 months ago? I get a mental image of tumbleweeds blowing through a ghost town.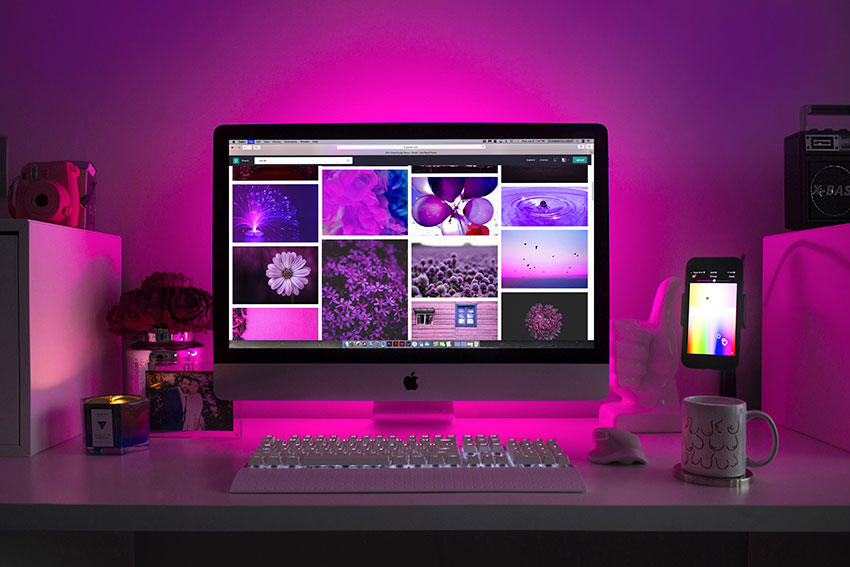 People are attracted to websites and social media pages that provide engaging, valuable, current, and relevant content. We live in a time where we can create and publish our own content whenever we want! We don't need the Yellow Pages or an advertising firm to share our message. If you want to promote yourself and build your brand, content marketing is paramount. There is no excuse for failing to create content. If you are passionate about your project, there are plenty of formats you can choose to broadcast your message, including:
Blogs
If you enjoy writing, this is a great vehicle to share stories about your product or service and to share yourself. You can incorporate pictures, link to other sites, and share on social media.
Social Media
You can share your product or service on several outlets, both on your business and personal page. Share stories about the evolution and improvement of your product or service. Post pictures and show your product or service in action.
Shared Content
Share articles relevant to your project, but it is critical that you add your own commentary. Don't Just Share, Comment and Share!
Videos
People want to know the real you, and this is a great vehicle to share yourself while sharing your product or service. People need to know if they like and trust you before they decide to buy from you. Live videos are starting to explode on social media, so get out of your comfort zone and try it.
Cross-Promotion
Find strategic partners and cross-promote each other. Write guest blog posts, share each other's content on social media, shoot a video together, or even create a page on your website where you promote and link to your partners.
Regardless of your preferred medium, the following factors are critical to creating quality content: Value, Patience, Relevancy, Non-Monetization, and Storytelling.
Provide Value For Your Audience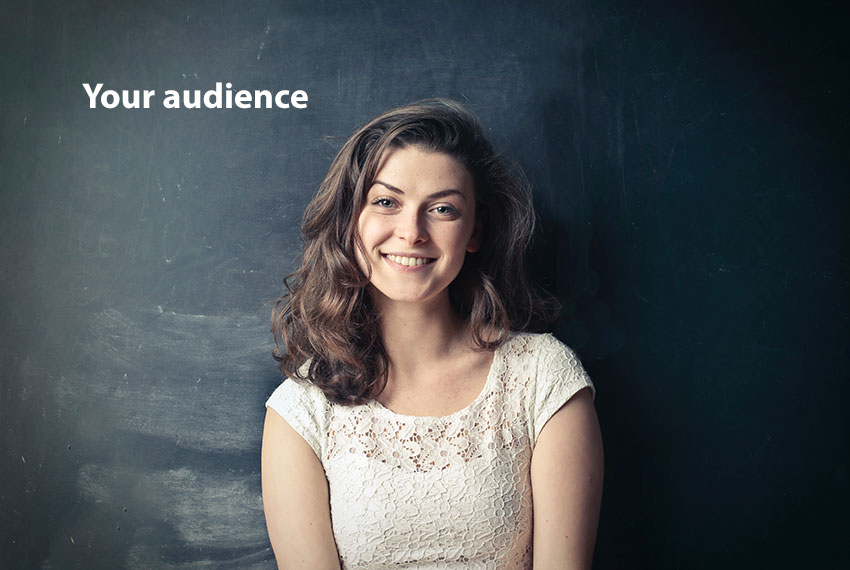 It's all about your audience, not about you! You need to give them real value. Don't waste people's time talking about how great you or your product/service are. Talk about how your product/service will improve the reader/viewer's life by filling a want or need. When I'm scanning a website, I'm looking for content that provides value to me. I'm subconsciously looking for content that makes me think, "I need to read/watch that." I am looking for content that is conducive to my growth or appeals to my needs and wants.
Hooking Their Attention Within 15-30 seconds
Your titles and substantive content should demonstrate how the material will appeal to the reader/viewer's self-interest. When reviewing content, I take about 15-30 seconds to decide if I'm receiving any value. Time is too precious and attention spans are too short. I'm sure cat video metrics might suggest otherwise, but I venture that most people don't go online looking for cat videos. When I find myself sucked into trivial content online, it's almost always by accident, and I get out of there as soon as I recognize I'm wasting my time.
Don't Mislead Your Audience. Give Them What You Promised!
Give your content real value. Don't lure people with the promise of content as a ruse to grab personal information or even worse, hit them with a paywall. Don't do the bait and switch. Have you ever been tantalized by a link description, you click, and then presented with a landing page demanding your email address before revealing any content? When this happens, I know the content is just bait, and I will have to manually opt-out from daily email blasts to escape the funnel. You might generate some leads that way, but you aren't giving value or building a positive brand. Provide value on the front end, no strings attached, you will draw more people in overtime, and you will build a brand that people appreciate. This leads to my next point.
Content Takes Time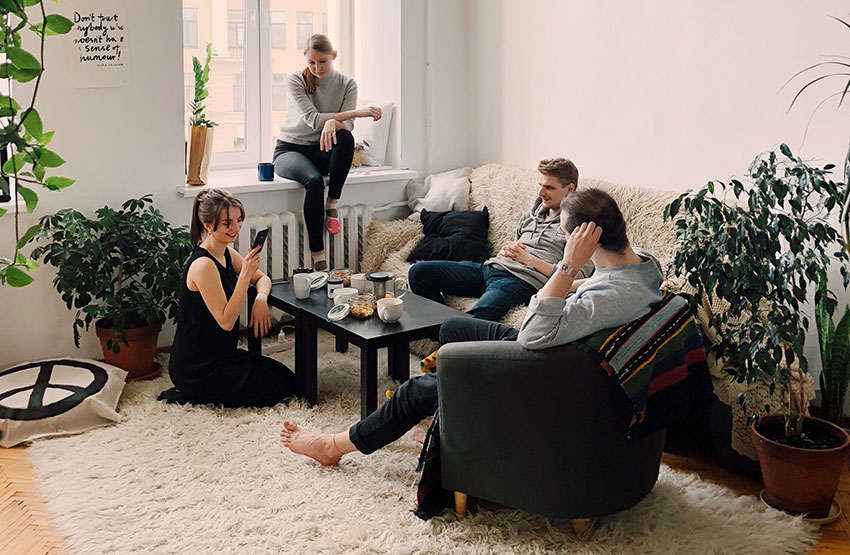 It takes time to build a brand, so manage your expectations. Even if content unexpectedly goes viral, your fame will be short-lived if you don't have other content to entice people to stick around or return.
Adjust Your Expectations
You cannot have a mindset or expectation of immediate gratification. I once shared with a friend that I boosted a blog entry on FB, and he smugly responded, "What's your ROI on that?" I wasn't looking for immediate ROI! I boosted a blog post I thought would resonate. It led to hundreds of clicks, dozens of likes, and new followers on my business page. Certain people didn't know about my business before, but they knew about it after. That's the ROI I was looking for. The immediate business would have been great, but I am patiently building a brand here.
Play The Long Game
When you are creating content for your business, whether it's a blog post, video, or social media post, don't expect an immediate ROI. If you're doing paid advertising, then you certainly want to track ROI, but this article is about content creation, not advertising. Content marketing is a long game.
No Instant Gratification Here…
Don't get discouraged if your content receives little or no engagement at first. Keep plugging away, keep improving your craft, keep putting your message out there. The mere existence of substantive content on your website improves your SEO. Some people need to see you post multiple times before they click and check you out. Some people need to review your content several times before they engage or buy. Those people never would have engaged if you decided, after posting a couple of videos, that you weren't getting enough ROI, and shut it down. There is no instant gratification or overnight success in business, and anything violating this rule is likely illegal or immoral.
Relevancy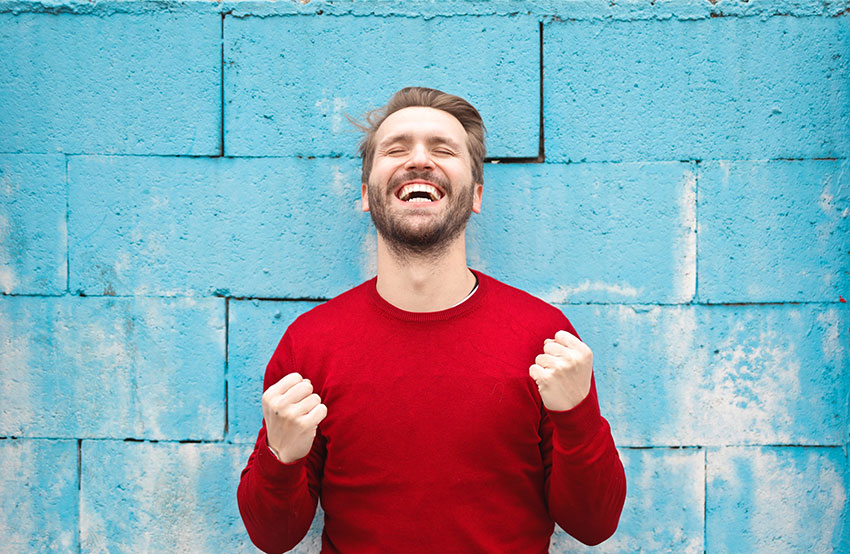 Simply put, your content must be relevant to your business's mission. By all means, have some variance in your content. Change it up. Be original. Push the envelope, but ensure that all of your content is somehow relevant to your business.
For example, if you own an auto body repair shop, don't post about politics! (Avoiding politics is good advice to any business.)  If you own a nail salon, don't post about gardening; if you're an SEO consultant, don't post about woodworking. You get the gist. I know someone in the printer repair business who shares random content on social media having no relation to his business, and every share includes a preamble pitch for his service. The shared content and the message have no synergy or place together. Would you prefer grapefruit with your steak or mashed potatoes with your steak? The whole point of content marketing is to increase brand awareness. This purpose is frustrated when you post irrelevant content.
Monetization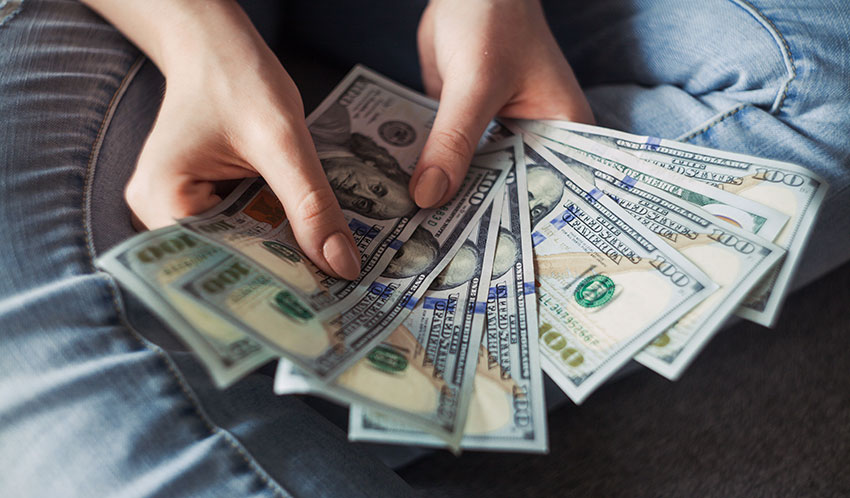 The subtext of your content is for people to create a mental association with your brand. You want people to associate your product or service with their needs, and quality content creates that connection. This is a legitimate quid pro quo. You provide valuable and engaging content, and consumers provide brand recognition and loyalty. Over time, that leads to revenue for your company. This kind of monetization is subtle, indirect and takes time, but is very powerful because the consumer ultimately initiates the sale.  
Don't OVER-monetize Your Content
People are turned off by content that is overtly monetized. Unless one is shopping or sees an ad with cute animals, people do not actively seek advertising. Remember, people view your content because they are enticed by the proposition of receiving free value. People are guarded when they feel they are being sold, especially when they did not expect a sales pitch.
I once attended a "seminar," where the ostensible purpose was to teach about marketing, but the speaker could not stop interrupting himself to pitch his coaching service. He would tease with some marketing nuggets, then pull away saying we could hear the best parts if we signed up for his program. "Seminar" was written in quotation marks because I felt I was attending a live infomercial against my will. I got fed up and walked out. I feel the same way when I'm viewing disingenuous content online. Don't publish thinly-veiled advertorials. The value of your content is tainted when it is overtly monetized.
Don't get me wrong here. There is nothing wrong with selling. If you want to overtly sell your product or service, then go for it! Just don't be deceptive.
Story Telling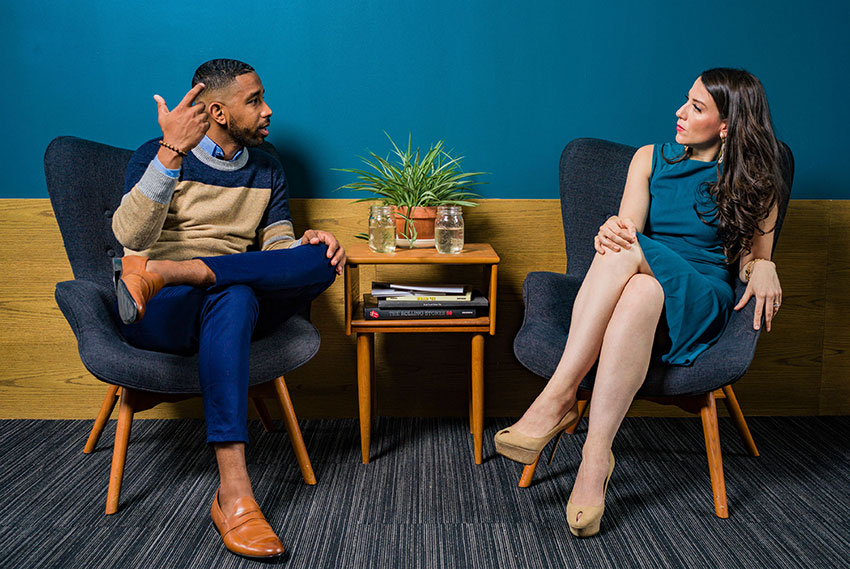 Facts tell stories to sell. Couch your messages in terms of stories, and people will engage with your content on a deeper level. People remember stories that touch them emotionally, and they remember the source of the story – your business. People are attracted to stories, it's just human nature. Most people lack the attention span to delve into dense factual material, and you'll lose most of your audience
Do not wait for an audience to build before you start creating content for your business. Start creating and publishing content now, and you will grow a following over time. If you seamlessly weave facts about your product or service into a story, while giving value and avoiding overt monetization, you can create powerful content and a powerful brand.