7 Famous Failures in Business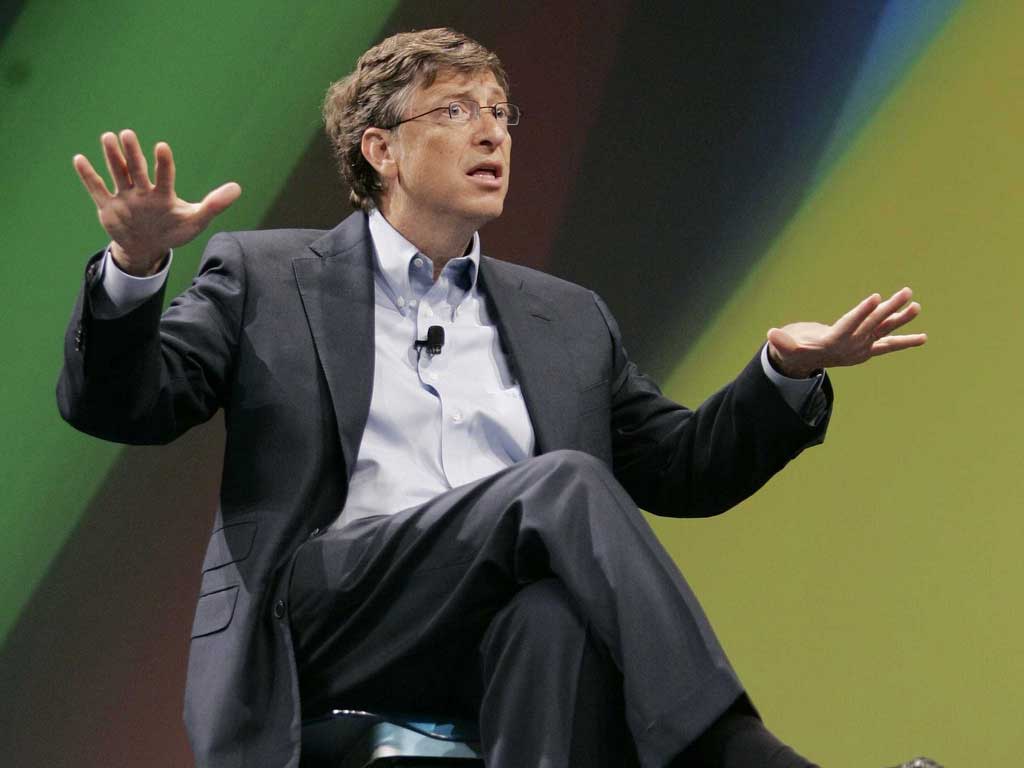 Failing is difficult. The second you realize that you've failed at something you worked on, you'll want to flip a table, cry, or give up. It is one of the hardest feelings to stomach, and the longer it sits, the chances of starting again gets slimmer. To think that failure can be good for you may sound crazy, but think about it. Successful ideas come from many small mistakes. The road to achieving goals are riddled with obstacles, but the twists and turns teach you something new with each step you take.
Stephen King

The story of a girl covered in pig's blood would not exist today if Stephen King gave up his will to write. Carrie was rejected 30 times before it was published by Doubleday & Co. Prior to his career as an author, he and his wife Tabitha lived off of his earnings from an industrial laundry and her school loans and savings. Today, Stephen King is a renowned horror genre author with a few film adaptations as well.
The Beatles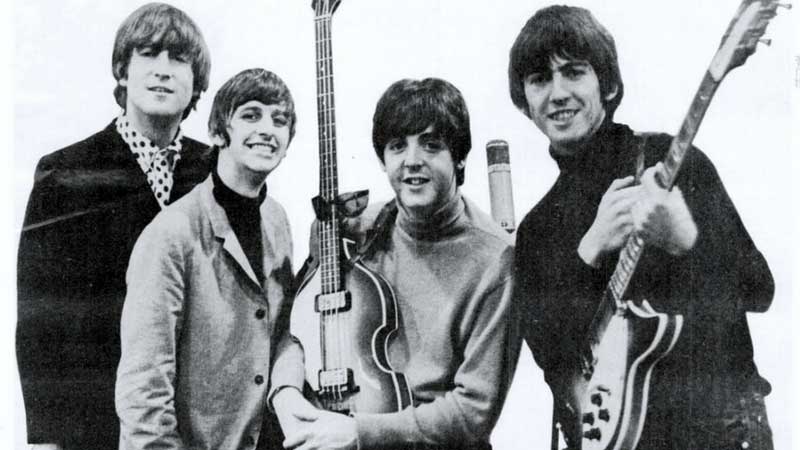 Their music rings to this day, far surpassing musicians of their time. We know The Beatles with members John Lennon, Paul McCartney, George Harrison, and Ringo Starr as the English rock band that shook the music industry. However, their earlier days were not as friendly. They were famously rejected by Dick Rowe, saying "guitar groups are on the way out." The group later signed with George Martin of Parlophone and the rest is history.
Oprah Winfrey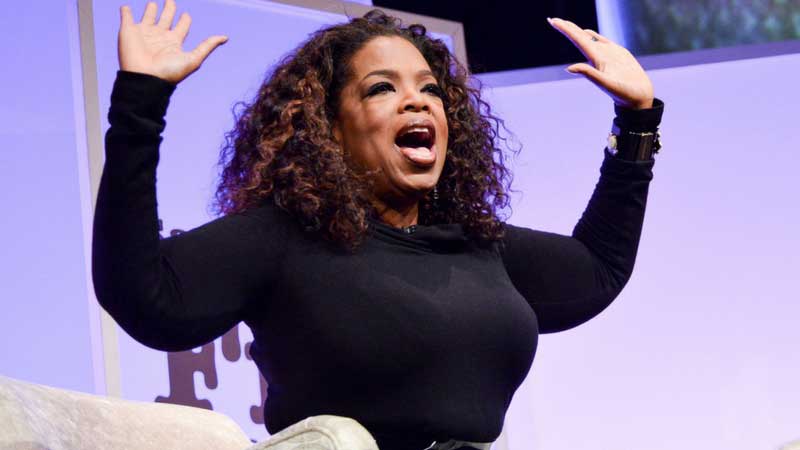 Her name gets thrown around often and we know exactly who she is. It is surprising that she was once put in a position where she was often humiliated and put down. Oprah began her career as an anchorwoman for WJZ in Baltimore, right next to Jerry Turner, a star of his time. According to the Baltimore Sun, she quickly learned that she was unwanted for prime time news and was placed in the morning cut-ins. She moved to Chicago and began her venture as the star of her own talk show. Today, you can find her face on television, covers of magazines, and hear her name everywhere you go.
J.K. Rowling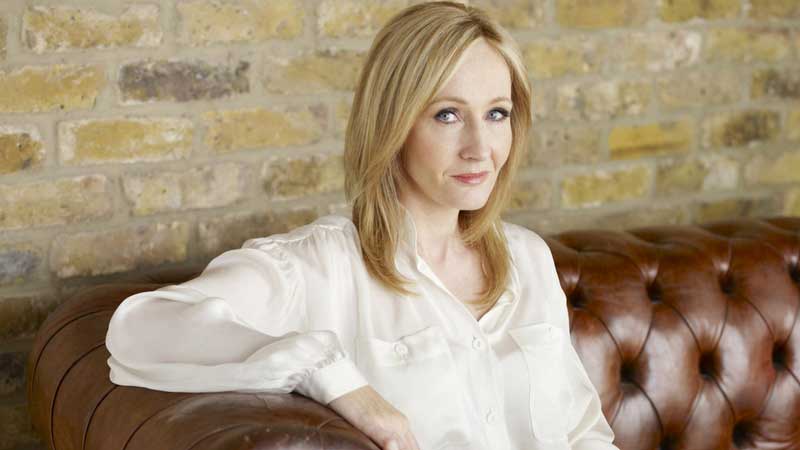 This world famous author is no stranger to rejection. Harry Potter and the Sorcerer's Stone was rejected by an agent before it got picked up by Christopher Little. He sent it to 12 different publishers and finally ended up in Bloomsbury. At the time, she and her daughter were living on benefits, and had no money to purchase simple supplies like folders. We see her as a billionaire children's author, but even J.K. Rowling has come across many instances of rejection, but perseverance pushed her to the top, where she has stayed ever since. Recently, J.K. Rowling, Jack Thorne, and John Tiffany wrote a two-part West End stage play called Harry Potter and the Cursed Child. The fantasy lives on.
Bill Gates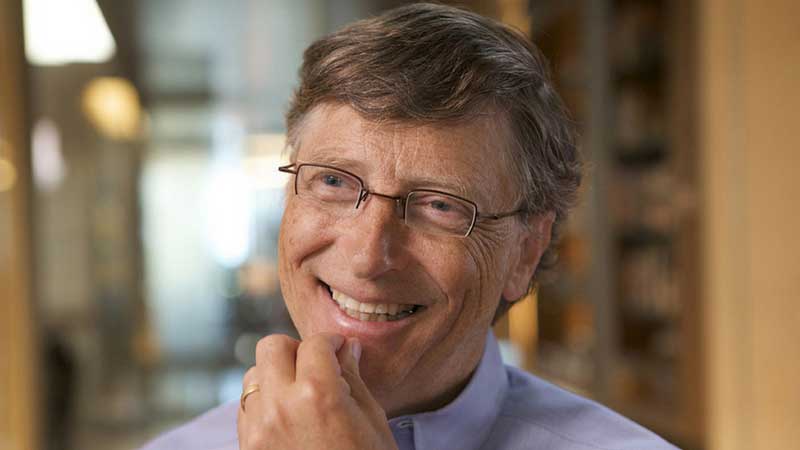 The man behind Microsoft was also a Harvard University dropout and co-owner of the failed business Traf-O-Data. However, he took what he learned from the business and a few years later created Microsoft. Bill Gates had a passion for computer programming and turned it into the world's largest software company. He brought his vision to life and people around the world are using his product.
Walt Disney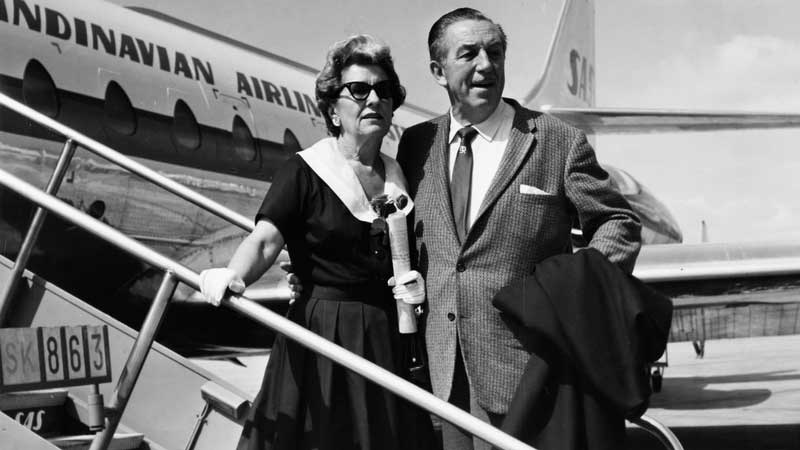 Snow White, Bambi, and Pinocchio would not exist if it was not for the hard work of Walt Disney. His life was filled with rejection towards his creativity, but that did not stop him from trying. The early films were not financially profitable, especially during World War II, yet are now some of the most celebrated films to date. Walt's advice to entrepreneurs would be, "Get a good idea, and stay with it. Dog it, and work at it until it's done, and done right." Disney is now a household name with theme parks, movies, television shows, branded merchandise, and much more.
Jack Ma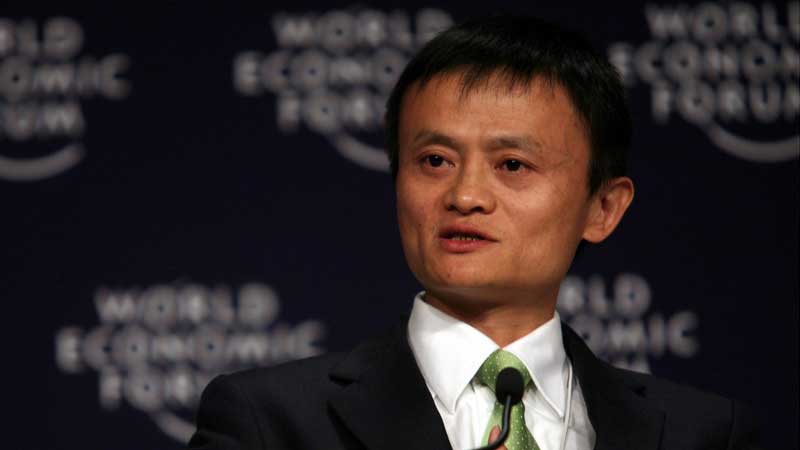 This is a man who understands humble beginnings. Employers rejected him often. In an interview with Bloomberg, he revealed, "I even went to KFC when it came to my city. Twenty-four people went for the job. Twenty-three were accepted. I was the only guy…" The day he learned about the Internet was when his life changed forever. It was his calling and after a few years, he created Alibaba, a Chinese e-commerce company that has passed Walmart as the largest retailer. He encourages entrepreneurs of all ages to start their own businesses instead of relying on others.
Many of the most successful people in the world failed before they got to where they are today. Their perseverance and faith in what they believed in allowed for their dreams to become reality. Entrepreneurship is a combination of elbow grease, tears, and a few bumps along the way. Continuing on and reaching success is completely up to you.
Side Hustle and Self-Employment Are Growing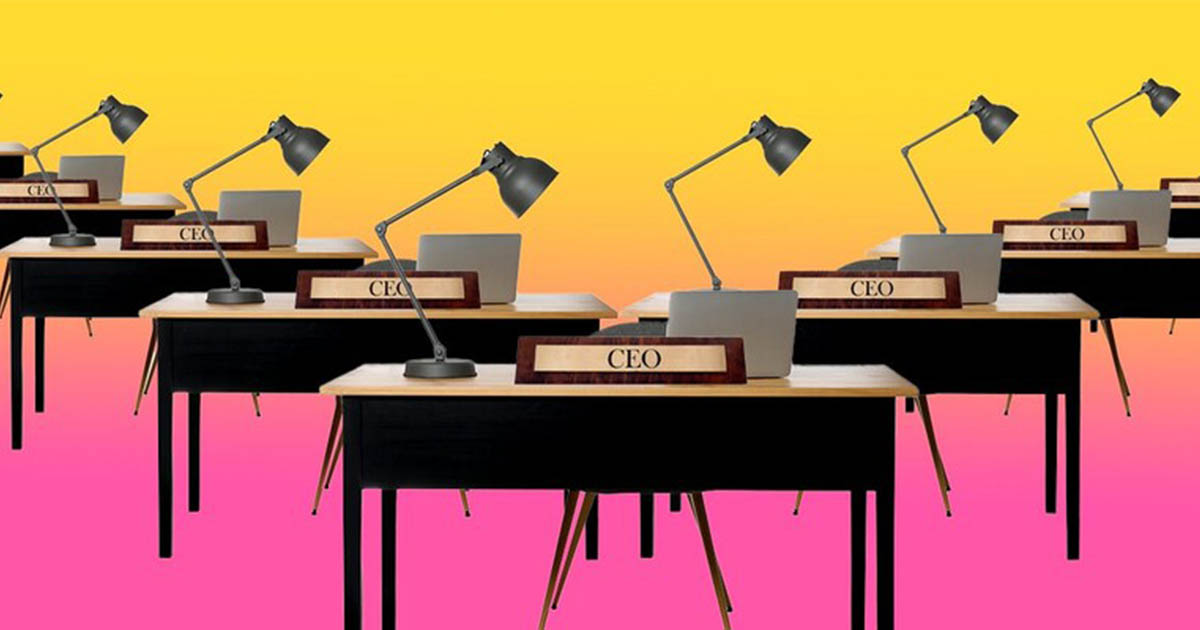 COVID-19 has changed every health facility in the US, including the one where Michopoulos worked. Protocols were restructured every day, and telehealth suddenly became a thing. A few months into the pandemic, new business applications soared. Alongside, side hustles are growing. It has already allowed millions of Americans like Michopoulos to work on their phase and generate extra income.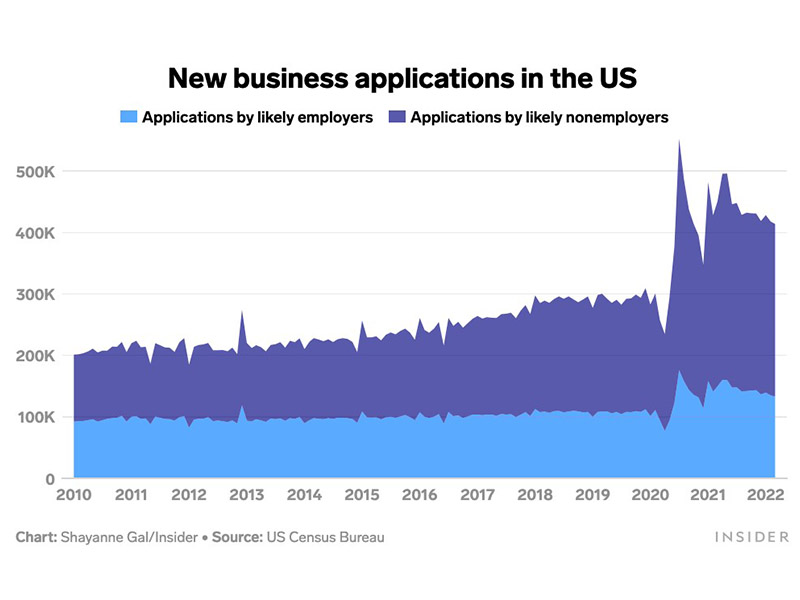 Alexis Michopoulus is a US-based doctor who dreamed of having her own private clinic. No matter where she worked, whether at a primary care center, an urgent care clinic, or a community health center, she was forced to attend to patients every 15 minutes or so. That's why she couldn't develop a real relationship with her patients. The clearcut solution was to start her own practice, but she kept putting it off for several reasons.
With the surprising increase in business, new applications spiked to record highs, soaring as much as 89 percent above 2019 data. And those numbers don't even count those Americans who have pursued side hustles while keeping their full-time jobs. On Etsy, sales surged by almost 25 percent in 2021. Meanwhile, registrations on the freelancing platform Fiverr grew twice during the past two years. 
"The numbers are remarkable. People see increasing market opportunities, given the new normal we're headed to." – Professor John Haltiwanger, University of Maryland. 
Since side hustles are growing, it has also contributed to an era of mass resignations and forced employers to extend more benefits to existing full-time workers. And if the business explosion continues, it could give America a much-needed jolt of dynamism. Haltiwanger said that job creation would be robust and there would be lots of innovation.
From Stagnation To Explosion
Most Americans don't pursue self-employment, and most businesses have been around for many years. However, there's a reason economists like Haltiwanger worry about entrepreneurship. It's vital for the health of the economy in the long run. New businesses create an inequality in the share of new jobs because they hire people with less experience and fewer credentials. But they drive innovation by trying new things. Moreover, they encourage more competition in the marketplace, reducing prices for consumers.
Before the pandemic, America's startup rate had been a downtrend for many years. In 1984, the rate was recorded at 13.1 percent. By 2006, it went down to 10.1 percent, and in 2019 it was only 8.2 percent. Surprisingly, the pandemic awakened the country from its entrepreneurial inactivity.
At the same time, the number of citizens registering for an employer-identification number skyrocketed. In March 2022, applications for EINs were higher than 40 percent compared with the monthly average in 2019. And that statistic most likely misses the rise inside hustlers, who often don't apply for EINs. Statistics show there are now at least 3.7 percent more self-employed Americans than before the pandemic.
Will Side Hustle and Self-Employment Explosion Last?
The big challenge now is how long the entrepreneurial boom will last. Will it weaken once life returns to something close to normality? Or will we consider the pandemic as a turning point for the economy?
At least, the boom in self-employment and side hustles proves that it was wrong to give up on American entrepreneurship that weakened over the past few decades.
"One of the essential lessons to learn from the pandemic is that there is a lot of motivation for people to go independent," economist Adam Ozimek told the Business Insider. He also said that it is a matter of the conditions fit for people to start businesses.
The 8 Sexiest SaaS Companies of 2022 (So Far…)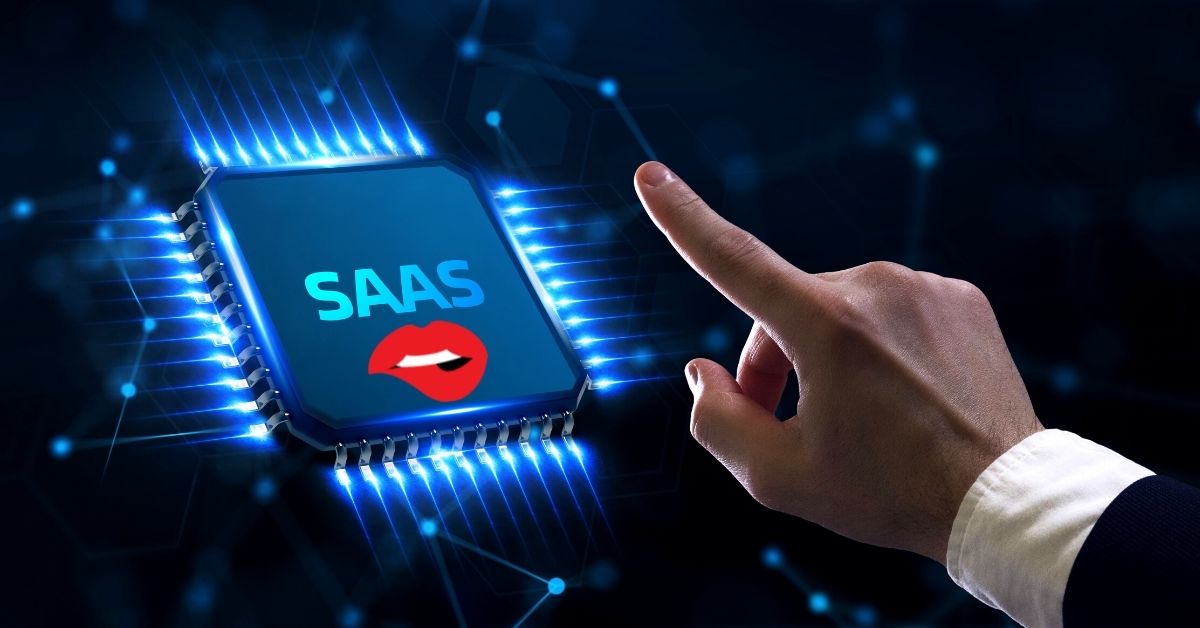 Did someone say, Sexy as a Service? No? Too bad. Because here at Owners' Magazine, we think SaaS are some of the sexiest services out there right now. The deeper society dives into the online world, the hotter SaaS gets. You can think of SaaS as a new kind of infrastructure, like roads and power, but on the internet.
Companies that are developing their own SaaS technology are building our future one digital brick at a time. To celebrate some of these companies, here is our list of the 8 Sexiest SaaS Companies of 2022.
So far… 😉
Nothing is sexier than quality VPN. This VPN service was founded in 2016 by the Swiss company Proton Technologies (the company behind ProtonMail). They tout a heightened focus on security, a free, no-ad version of their VPN, and a much faster speed as differentiators. In a September 2019 TechRadar review:
"ProtonVPN's network is small, and we had some performance issues during testing. Still, speeds are generally better than average, the apps are well-designed and we have to applaud any genuine VPN which offers a free, unlimited bandwidth plan."
ProtonVPN currently has 1,529 servers in 61 countries. They are available for Windows, MacOS, Android, and iOS.
You know what's not sexy? Not having all of your social media links in one place. Thanks to Linktree, that's no longer an annoyance. This freemium social media reference landing page was inspired by that very annoyance. It was reportedly created in six hours and had 3,000 users overnight.
In 2019, Linktree was included on CNBC's 'Upstart 100' list of "brightest, most intriguing, young startups promising to become the great companies of tomorrow."
You ever have a sexy tshirt idea but don't know where you can get it printed? Worry no more. Printify, founded in 2015, is a freemium printing platform for artists, entrepreneurs, and more who need to produce their designs on any material – apparel, wall art, home decor, accessories, tshirts, even tablecloths.
Tablecloths? That's ridiculous. Sign me up.
Sexy as it is, traveling is a real pain in the ass, no? Tripactions is a software-based solution to those ever-so-troublesome travel management issues. It's a cloud-based, one-stop-shop for business travel that allows companies to book hotels, flights, and accommodations with zero hassle.
Book trips, file receipts, modify reservations, track travel itineraries, chat with travel support agents, and reconcile expenses. Only thing that's missing is a selfie for the haters.
The feeling of designing the perfect design is one of the sexiest feelings out there. Shapr3D is a modeling app for iPad Pro that's way hotter than the competition. It's a free app – all modeling tools are included within the app itself. It's perfect for engineers, industrial designers, jewelry makers, 3D hobbyists, architects, and doodlers regardless of their experience in design.
The Computer-aided design (CAD) industry is expected to blow up in the next few years. So, might want to hop on the Shapr3D train.
If you want your work team to be at their sexiest, you might want to get ahold of Lokalise. This cloud-based localization and translation management system was designed primarily "for tech-driven teams managing iOS, Android apps, web, games, IoT or digital content, and software in general."
Lokalise is recognized for its "web-based collaborative editor, cross-platform projects and localization options, and plugins." This hot little app streamlines the translation and localization process and collaboration among developers, designers, translators, and project managers.
Zoom may be overdoing it, but Hopin is making video teleconferencing sexy again. Hopin has hosted over 80K events, working with organizers like United Nations, NATO, and Unilever.
There are customizable rooms and user experiences. That means that hosts can create a number of creative programming. You can hop from room to room like one would at a live exposition.
Not only that, but hosts will have access to a full suite of analytics to understand which events worked and which did not.
You can't get much sexier than some serious security, right? Recorded Future is an intelligence platform designed to provide active recommendations around security. They specialize in the collection, processing, analysis, and dissemination of threat intelligence.
By using their special patented machine learning and natural language processing methods to continuously collect and organize data from open web, dark web, and technical sources. These are the security kids you want on your side.
What do you think are the sexiest SaaS companies of 2022? Is there anyone we didn't include that you think you should have? Comment below and tell who you think should be included in our list of the Sexiest SaaS Companies of 2022.
Helix-Tower: Amazon's New Virginia' HQ2′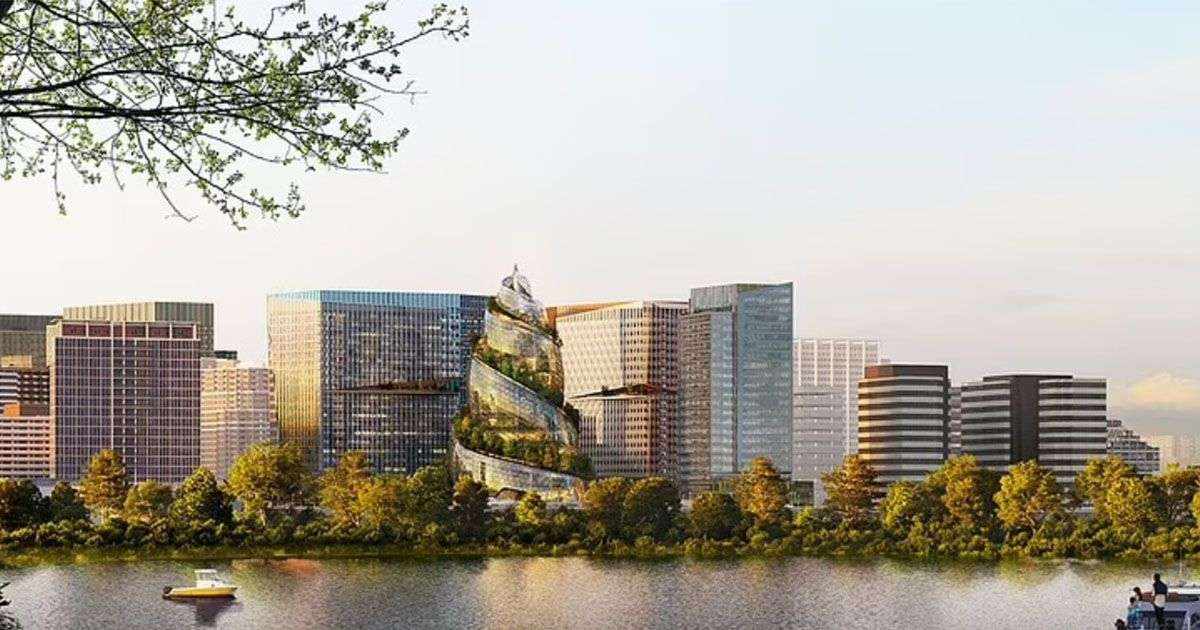 Here's the other Amazon forest! The multinational online shopping firm will build a helix-shaped tower dubbed Amazon Virginia HQ2. The proposed infrastructure is complete with tree-lined "mountain" visitors can visit during the weekends. Arlington officials recently approved the construction of the tall building.
According to a Daily Mail report, Amazon's second headquarters in Virginia will sit in the middle of the company's new $2.5-billion campus just across the River Potomac from Washington DC.  
The Arlington County Board unanimously approved the construction of the 350-foot-tall building. The NBBJ designed the building. NBBJ is an American global architecture, planning, and design firm with offices worldwide. 
Amazon Virginia HQ2 Will Dominate the Region's Skyline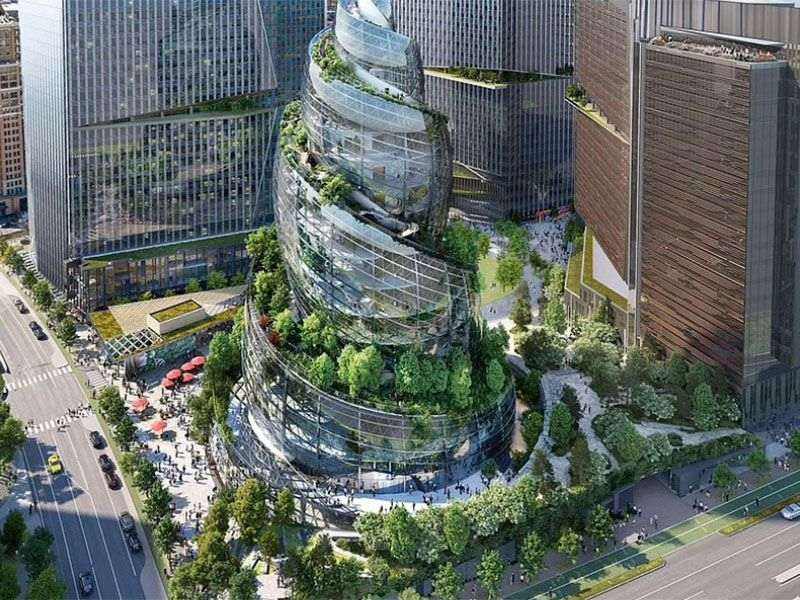 There's a law that prohibits skyscrapers within the District of Columbia. The Height of Buildings Act of 1910 was approved by the 61st United States Congress on June 1, 1910, to limit the heights of buildings in DC. It generally bans building heights along residential streets to 90 feet and along commercial corridors to the width of the street's right-of-way or avenue on which a building fronts, or a maximum of 130 feet, whichever is shorter.
The Amazon building will be one of the tallest structures in neighboring Arlington County. The Helix will dominate the region's skyline from some vantage points like no building other than the Washington Monument. The structure generally features a spiral hike around its exterior, lined with trees, allowing visitors to follow an encircling outdoor ramp around the edge of the building to its summit.
The proposed building was first launched by Amazon in February 2021 and is one of many large offices that the web giant on the site will construct.
It will be completed by 2025 and will welcome around 25,000 workers. Once fully operational, the campus will also include a separate park, a community high school, and multiple shops.
Amazon has claimed that the Helix will have its artist in residence and meeting space for the staff.
The online shopping leader's global headquarters is in Washington, with Virginia now set to become its second-most-important US base.
It spent years searching for a possible second headquarters, with multiple cities setting out its stall across the US.
Some even confirmed recommending amendments to local laws to simplify Amazon to settle and start doing business in the area. They did so, hoping that its presence would beef up their economies. 
Why New York City?
Amazon ultimately announced it had chosen New York City as its site in late 2018. It said it was planning to open a vast new base on Long Island City in Queens, just across the East River from Midtown Manhattan.That sparked fury from the cities that had lost out, who were angry that a metropolis already replete with jobs had landed yet another multinational firm.
Many New Yorkers were also angry and feared Amazon's presence would further gentrify a notorious city for its astronomical cost of living.
There were also fears from progressive lawmakers – including US Representative Alexandria Ocasio-Cortez – that the new Amazon Virginia HQ2 would price out poorer locals.
On Valentine's Day 2019, the firm announced it had withdrawn its bid for its New York headquarters and was instead concentrating on building its Arlington site, which was announced alongside the Long Island City deal.
Following the release of The Helix's design, people on the internet poke fun at its unusual structure, suggesting it resembles everything from soft-serve ice cream to a poop emoji to a Christmas tree and a cartoon turd.
NBBJ previously designed giant orb-shaped greenhouses for Amazon's US headquarters in Seattle.