5 Sales Tactics That's Proven To Work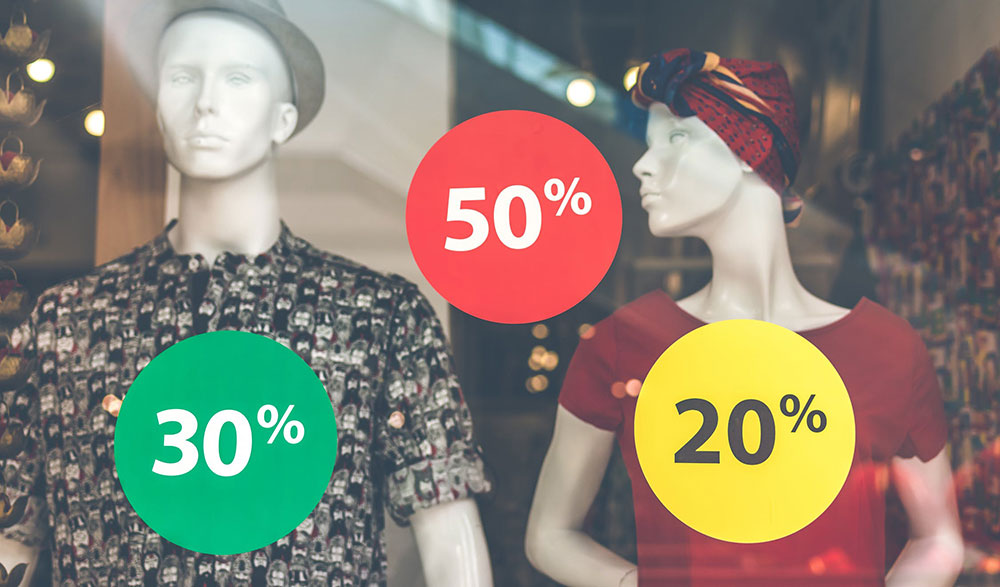 Sales is the oxygen to your business. Without sales, you wouldn't have a business. In order to achieve the next milestones in your business, you need to first achieve your sales goals. And sales' success fluctuates every year, with every season, and with every industry. It's so inconsistent it's hard to keep up with. We get it, sales is difficult. And when push comes to shove, you can always rely on the following 5 sales tactics that's been proven to work since the beginning of time.
Ask Your A Sale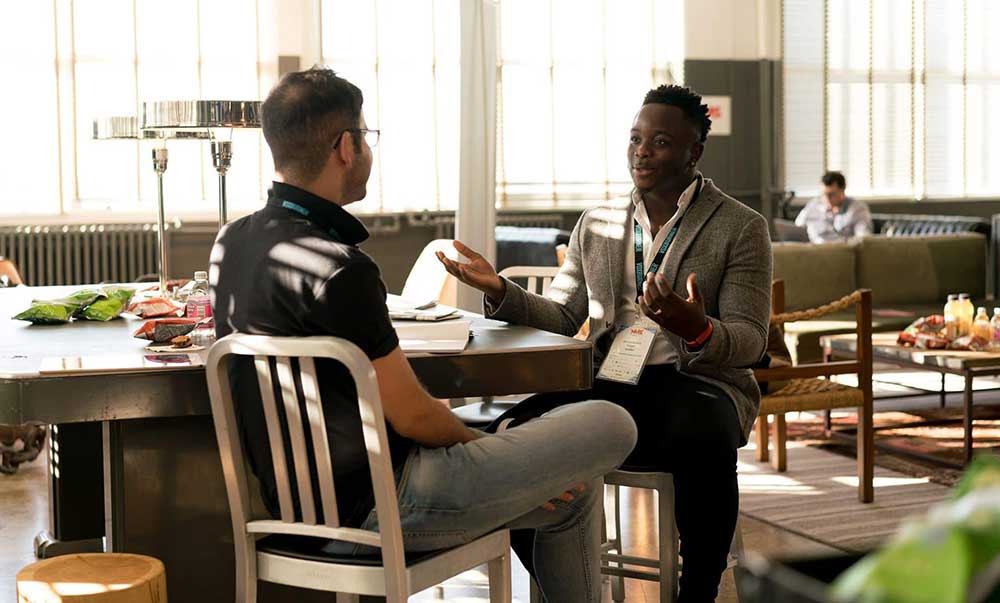 Yes, that's right. The oldest sales trick in the book, literally just ask. Sometimes we're intimidated by rejection or scared of the prospect of being turned down and killing the day. But you have everything you need right now to get started. If you absolutely NEED to get a sale in, no better strategy than to simply begin asking for a sale. Get our your phone and start texting. Log onto
Linkedin
or social media and begin sending messages. Go through your inbox and setup meetings with old friends or prospects you haven't connected with in a long time. You'll be surprised how well simply asking can work.
Give Something Away For Free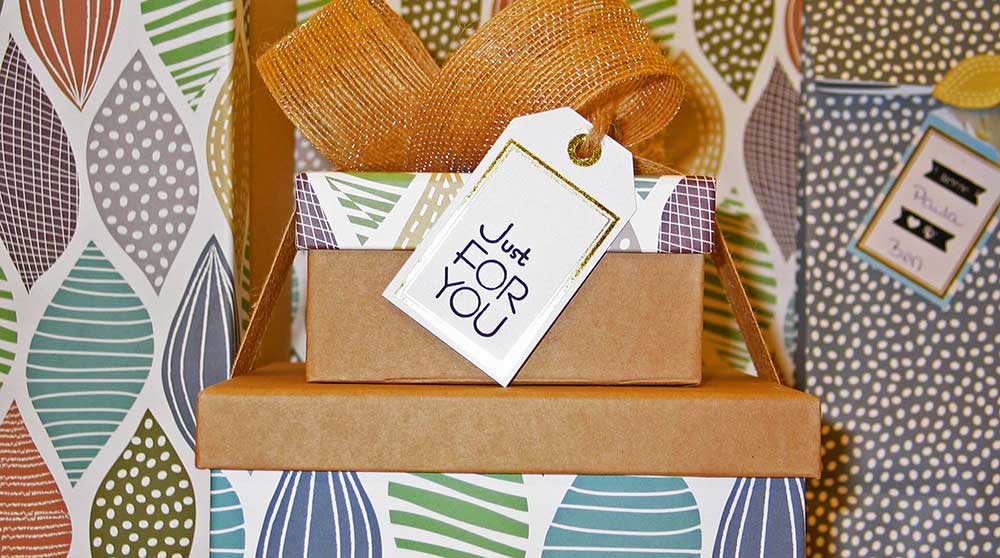 Everyone loves free. Think of something of value you can give away for free that could either get you publicity, leads, or at the very least a backlink to your website. Connecting with other organizations and offering something for free is a great way to bridge mutual connection that otherwise couldn't have happened. But make sure the thing you're giving away actually has value and that you get something in return. You don't need to get a sale in return, but as long as you're receiving something back that makes it worth the investment. Sales is a slow game, and these early investments can pay back big time later.
Sponsor An Event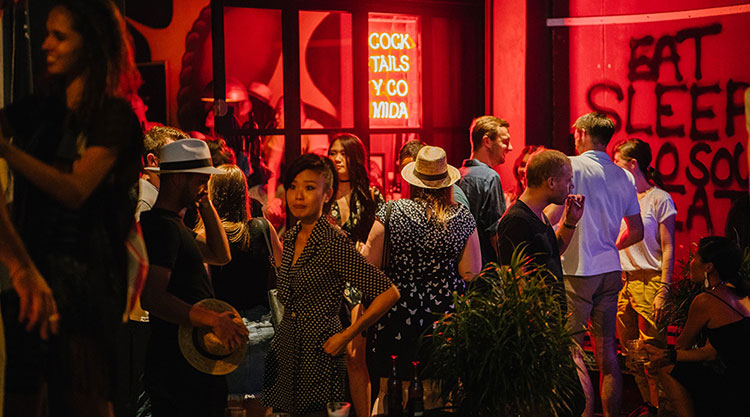 Choose an event that has your target audience and ask to sponsor it. If you're on a low budget, ask if you can offer an in-kind sponsor by trading your service/product (see above). But just having your logo at the event or on their promotional materials simply won't be enough. You need to be at the event and help get your name out there. Make sure you get a table or a spot where attendees can see you and your business. And setup your table up in a way that lets you get people's information to be used for prospecting later. You are there to get more business after all.
Run Online Ads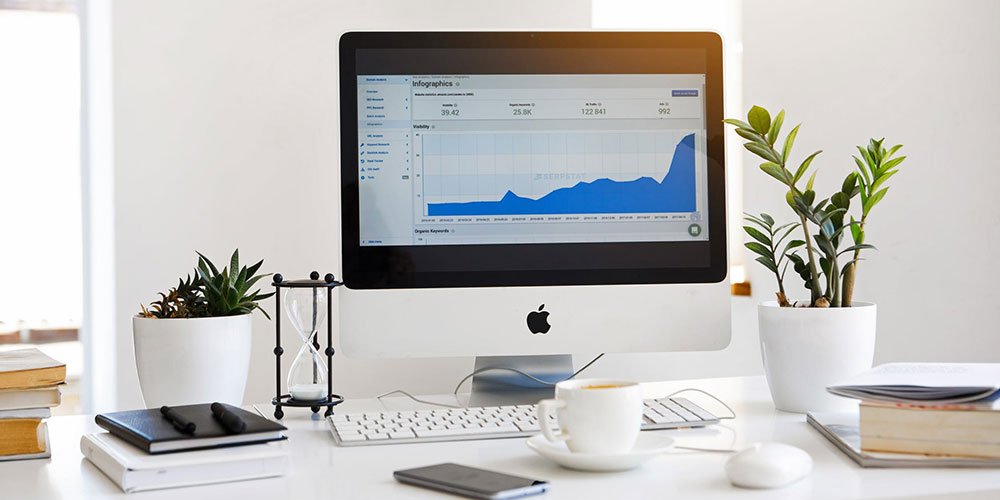 If you have some budget to play around with, run some advertisements on
Google
or
Facebook
(or both). Running ads can be expensive and tricky if you don't now what you're doing. You will need the proper copy written along with some appropriate graphics in order to convert better. If you're on a smaller budget and can't afford to hire a graphic designer, we recommend
Penji
. It's an on-demand graphic design platform that lets you work with a designer and get as much graphic design work as you want done for a flat monthly rate.  When you have your ads completed, make sure to have your entire
sales funnel
mapped out so you're able to capture leads and ultimately convert them.
Build Strategic Partnerships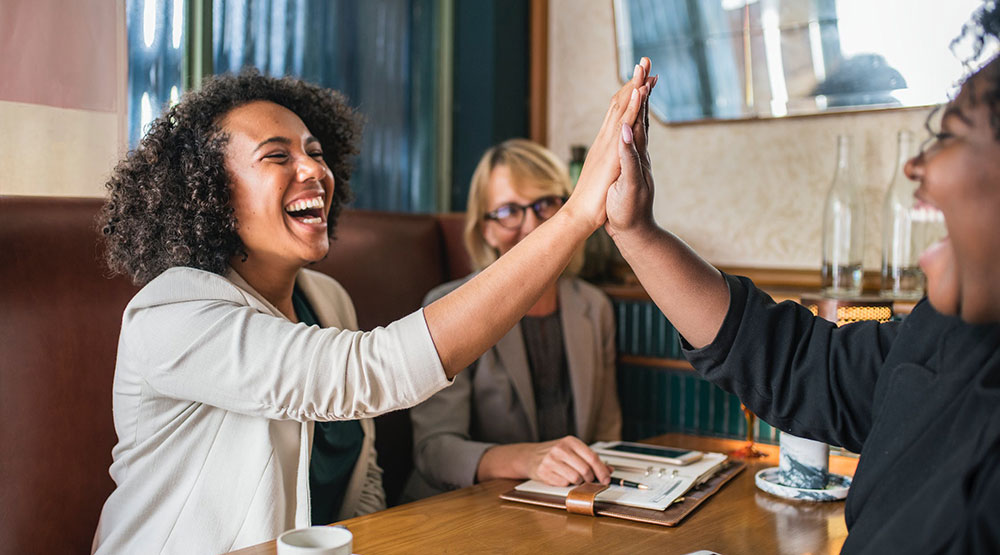 Depending on what your business is, building strategic partnerships can be a great way to introduce your product/service to customers who may already have the need. A partnership should be mutually beneficial, not a one way sales street. Be sure you have something to offer to your partners and that the benefits are mutual between you two. If a customer already trusts that business, they're more likely to trust your business when introduced through the proper channel. It will save time and money from advertising, so long as you have something to offer your partner in return.These aren't the only strategies that are viable and proven to work. But if you're looking for something to kick you into high gear and get moving, start with these and see where they lead you. Sales and marketing isn't any single action or strategy. You won't succeed if you just try one tactic to get sales. You'll have to experiment and explore all your available options. And just because it doesn't work now or doesn't work during this time of year, doesn't mean it doesn't work. You'll have to factor season into the equation. You can read this article for more information on
sales and learn the secret of consistent sales
.
Business Insurance And Why You Need It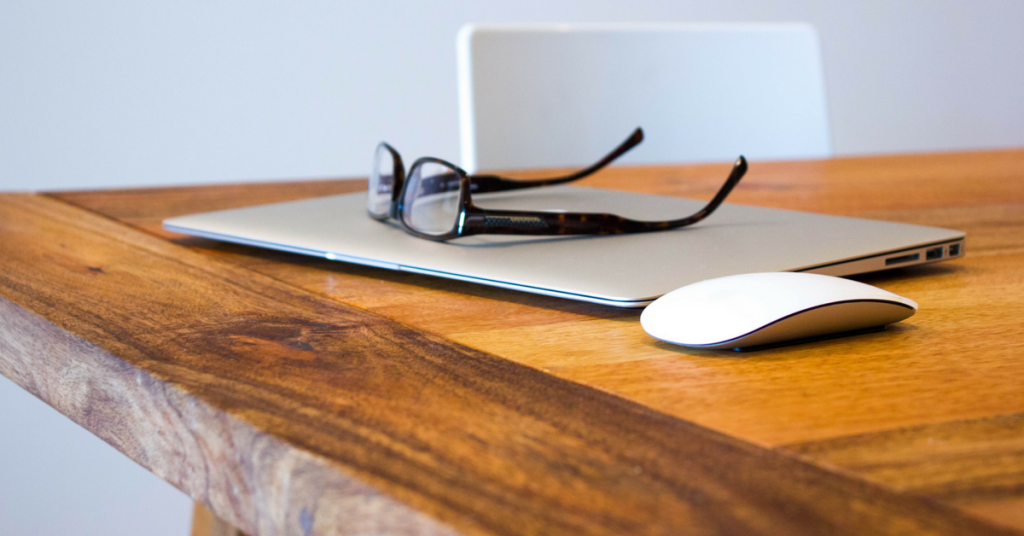 Business insurance is a requirement that you should not ignore even if you are in a low-risk workplace. For certain business sectors such as healthcare industries, mechanical workshops or amusement parks, getting a liability insurance is essential. Finding the best insurance can be a challenging and complicated process, but it is better to get an insurance coverage. Disasters happen, and you need an authorized protection to save you from severe economic loss.
Why is business insurance necessary?
If you start a business and employ some people, you need to have business insurance. It is a legal requirement. The insurance coverage varies from one country to another. Almost all countries have made it compulsory for the companies to get a liability insurance. You may think that your business is small and has less risk. You can also think that you can afford the losses your companies might face. The business experts always advise getting a proper insurance for every kind of business. There can be natural disasters like floods or earthquakes. Fire accidents and thefts are not the only risks. Your business can incur massive losses due to disruption of work. There can be cash crunch, skilled labor crisis, road work, police barricades and criminal acts too. You should consider all the aspects before buying an insurance coverage for your company.
General Liability Insurance
Almost all trades have some liabilities. So, a general liability insurance is essential. Before you hire some employees for your business, get a liability insurance first. Your company becomes the 'employer.' It becomes a legal need if you wish to make your business a limited company. If any of your staff falls ill or faces any fatal accident during working hours, your company becomes liable. You need to discuss with your insurance broker about the amount of liability insurance cover your business needs. If there is any death because of their work in your company, you need to arrange appropriate compensation. So, you should avoid any expense trimming while buying insurance for the company.
Professional Liability Insurance
It is also known as errors & omissions (E&O) insurance. This is not a one-size-fits-all insurance. Each industry has different concerns while running the business. So, you need customized coverage for your business. The professional liability insurance protects the business from the claims that the company was negligent in performing their services accurately. When you buy the E&O insurance, make sure you appoint an attorney for your company who can defend the lawsuits filed against the company.
Property Insurance
Property Insurance is a must when you run a business. Be it your own building or leased property, you need coverage. This insurance covers your business inventory, equipment, signage, and furniture from any losses due to fire, storm or burglary. Home based businesses still do not get much coverage from property insurance. You need to ask your insurer for extra coverage.
Product insurance
Apart from the above-mentioned insurance policies, you should get an additional product insurance to cover your manufacturing business. It covers any loss due to manufacturing, distributing and retailing hitches.

Buying insurance for your business is complex. You need a trustworthy insurer. Every business needs a unique package based on the requirements of the company. You should always review your insurance policies and keep them in active status.
How Millennials Are Changing The Workplace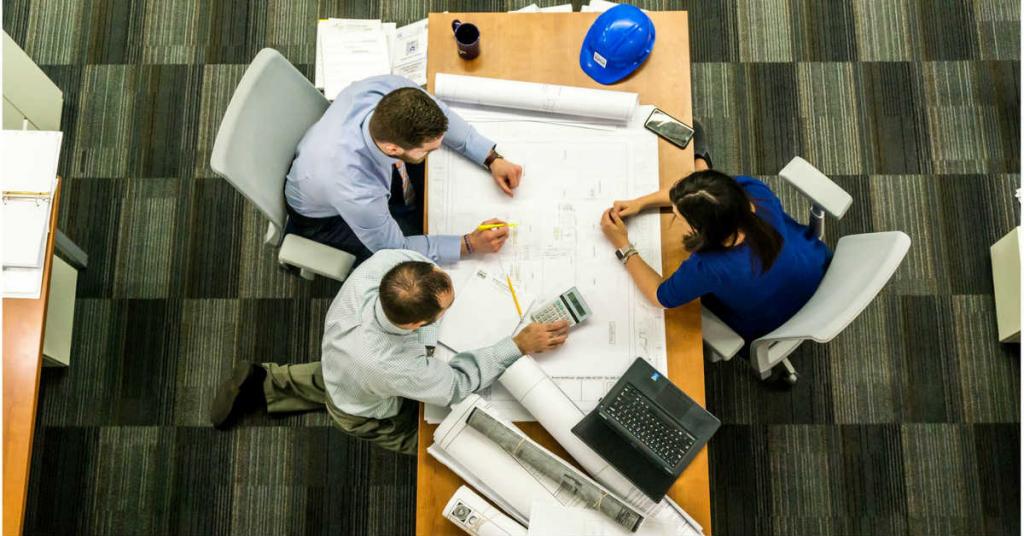 Millennials are reshaping the traditional corporate structure. With new CEOs entering the workforce, more companies have been adapting new tactics for managing, motivating, and improving. Millennial entrepreneurs have set the new standards to doing business, focusing on collaboration and efficiency. Soon by 2025, millennials will accommodate 75% of the workforce. This will replace the baby boomers, who have been recorded as the largest generation in the workforce. This instant switch leaves other generations questioning their management. These are 4 ways millennials are changing the workplace:
Emphasizing Technology
Millennials are the generation born after year 1982 and before 2004. This was essentially the era of technology beginnings. To be raised in the ever changing state of development, this generation foresees big things for the digital future. This need for rapid growth has created various platforms for creators, entrepreneurs, and more. Millennials have a profound belief that technology is the future, and so we should precisely use it to our advantage. Networking has been perfected with Linkedin, while Youtube is colonized by content creators, and Slack has better connected employees.
Open To Change
Millennials were born to alternate between innovation and tradition. To be raised in the era of constant development, generation Y has cultivated the skill to be open to change. Arguably, change is intended for growth, so that is how Millennials greet it. The digital age has disrupted traditional systems for the better, a concept that was impossible in the past. Due to the inconsistency they've experienced growing up, millennials have subdue their harsh conditions by advocating innovation. Although innovation is a new idea, generation Y strictly believes this is an optimal lifestyle.This generation does not believe in a constant, that everything has potential. Camden embodies that figure of high potential. Organizations are racing into the city of Camden, for it is the next startup hub for Millennial entrepreneurs. With the economy's rapid growth and welcoming nature, businesses are rushing in to secure their space. Just outside of Philadelphia, the city of Camden possess hope, just what entrepreneurs need.
Work With Purpose
Millennials differ from baby boomers in one drastic motive. The new generation seek a sense of control and innovation that past generations seem to lack. Millennials deeply value purpose, to even go the extra mile in changing jobs for content. Perhaps it's due to their entitlement, but Millennials are stubborn to the belief of following your inclination. 60% of employees confess that it is critical to allow them the capacity to do what they do best. Many Millennials will settle in the lower paying job, as long as it allows them the ability to express their talents.As observed in the city of Camden, non-profit organizations scatter throughout in order to rebuild the city of hope. Devoted organizations and passionate millennial entrepreneurs in the city are growing and giving back to the community.
Work Flexibility
The typical 9-5 business hour job is declining as Millennials continue to enter the workforce. The Census Bureau estimated that 13.4 million Americans work from home. The data will only increase when more Millennials start to work. This new career outlook stems from the disfavored opinion against office confinement. In the strong devotion for both work and freedom, Millennials compromised with the issue by creating careers from the comfort of their own home. Freelance work has been the popular option for Millennials, since it allows independency.  
How To Be More Productive During A Slow Week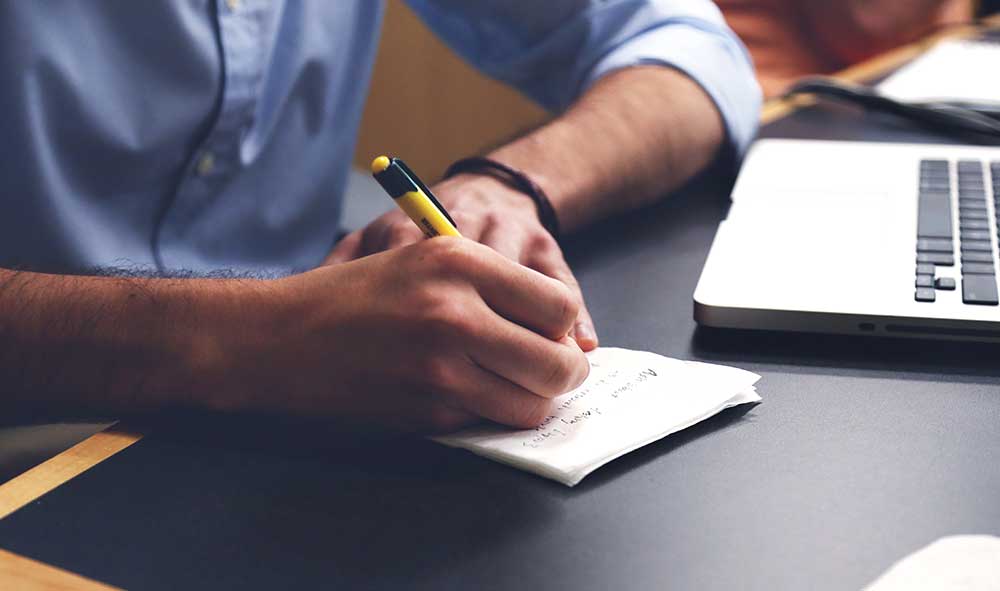 There's always something that needs to be done when you're very busy with work. But what happens when a project is finished and you get a few days before it all starts again? A slowdown in work is normal but it can be boring especially if you're used to being in the thick of the action at work. During this time you're probably looking for some things to do just to remain productive. Here are some great ideas to consider if you want to remain productive during a slow week.
Lend A Hand
Other departments or co-workers could be struggling to meet deadlines. Lend a hand to show that you are a team player. Ask if there is anything you can do to help (with your boss' approval). Aside from staying productive, you could learn something new or get a glimpse of how co-workers or other departments work or function and how it affects your side of the job.
Succession Planning
Have you thought about what happens to your work or teammates should you go up in smoke tomorrow? You should consider this seriously and think about succession planning. You basically take your job description and break it down so that each task is outlined per month. If this document does not exist, create it. It will make your job easier should you leave your job and your boss will thank you for it.If you have one, update it. It is important to keep your succession plan alive.
Call To Follow-up
When you're busy, you don't have a lot of time to spend talking to people on the phone. Now that you have a slow week, it's time to pick up the phone to catch up with clients, suppliers and stakeholders. Start with small talk because this will gradually become a lengthy discussion when you ask for their thoughts on how things are going. You can also bounce ideas around in order to gain their trust and foster the spirit of teamwork.
Give Yourself An Annual Review
Reflect on your performance this past year and think of ways you can do your job better. Aside from this, you can ask yourself if you're happy with your career or which direction you want to take it. Thinking about these things can help yourself grow as a person and employee. Bring up these insights during your next evaluation. Supervisors like employees who see the big picture.
Check In With Your Boss
Now that you have time to catch your breath, check in with your boss verbally or through email to update achievements and discuss the next steps. Employees sometimes forget to pass on good news to their superiors or to update on the future direction of projects. Catching your breath during a slow week is a good way to get managers up to speed. Aside from this, checking in with your boss reinforces your capabilities for bigger things in the future.

Slow days at work are rare, which is why doing these kinds of things are important. Focusing on your interests and staying proactive can help advance your career, improve professional knowledge and keep you on top of things.