Holiday Songs You Need On Your Playlist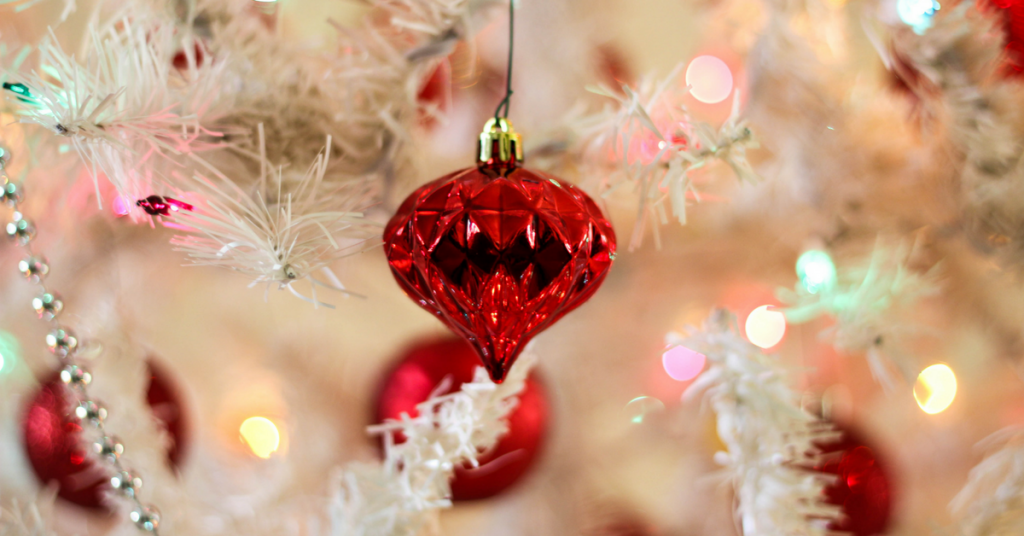 Everyone is prepping for the holidays. You can see it when you stroll down New York's Fifth Avenue and see the wonderfully decorated store windows, you can feel it when you see people shopping frantically and you can smell it thanks to the gingerbread cookies that are very popular during this time of year. Most of all, you can hear it every time you turn on the radio. Christmas songs are a great way to get into the holiday spirit. Here are some of the best Christmas songs you need for this holiday season.
The Classics
The classic Christmas songs do not get old; they only get better with time. Like aged wine, classic Christmas songs appeal to all kinds of people. Who doesn't love the Carpenters' rendition of

I'll be Home for Christmas

or Bing Crosby's

Silver Bells

? Many recording artists have tried to make a "hit" during the holidays but usually fail. This is because nostalgia is attached to classic Christmas songs. Many people also develop fond memories from songs they hear when they were young and become attached to it. This is why parents play certain Christmas songs during the holiday and pass the fondness to their children. It can be hard to beat classic songs like

O Holy Night

and

It's Beginning To Look A Lot Like Christmas

.
Pop Songs
Pop has been around since the 80's and shows no sign to fading away. Many people like pop songs because the melody and lyrics are simple making them easy to memorize and play. Some of the most popular Christmas pop songs that you need on you playlist include Mariah Carey's

All I Want For Christmas Is You

, Kelly Clarkson's

Underneath the Tree

, Justin Bieber's

Mistletoe

and Madonna's

Santa Baby

for a bit of holiday joy and cheer.
New Renditions
Sometimes, the best way to make a classic Christmas song seem like new is to re-record it. The old versions weren't bad, it's just fun to hear them being sung by other people. It is also easier for the new generation to get into the Christmas spirit when they hear tunes sung by their idols. Some of the best new renditions to include in your playlist for this season are Ariana Grande's

Last Christmas

, Mary J. Blige's

This Christmas

and Sam Smith's

Have Yourself A Merry Christmas

.
Duets
Christmas isn't Christmas if you don't have somebody to share it with. As they say, the more the merrier, so why not Christmas duets? Not only are they cool additions to your playlist, you can also partner with a co-worker to sing karaoke during your office Christmas party. Here are some cool Christmas duets for your playlist and karaoke idea: Micheal Bublé & Carly Rae Jepsen's

Rockn' Around The Christmas Tree

, Snoop Dogg & Anna Kendrick's

Winter Wonderland,

and Zooey Deschanel & Leon Redbone's

Baby, It's Cold Outside

.
Feel Good
Let's not forget to include feel good songs that are fun not only to listen to but to sing along with. Your Christmas playlist won't be complete without

Jingle Bells, I Saw Mommy Kissing Santa Claus, Let it Snow, Silver Bells, Feliz Navidad,

and

Chestnuts Roasting On an Open Fire

.
Lo & Sons Introduces The Hanover Deluxe Tech Backpack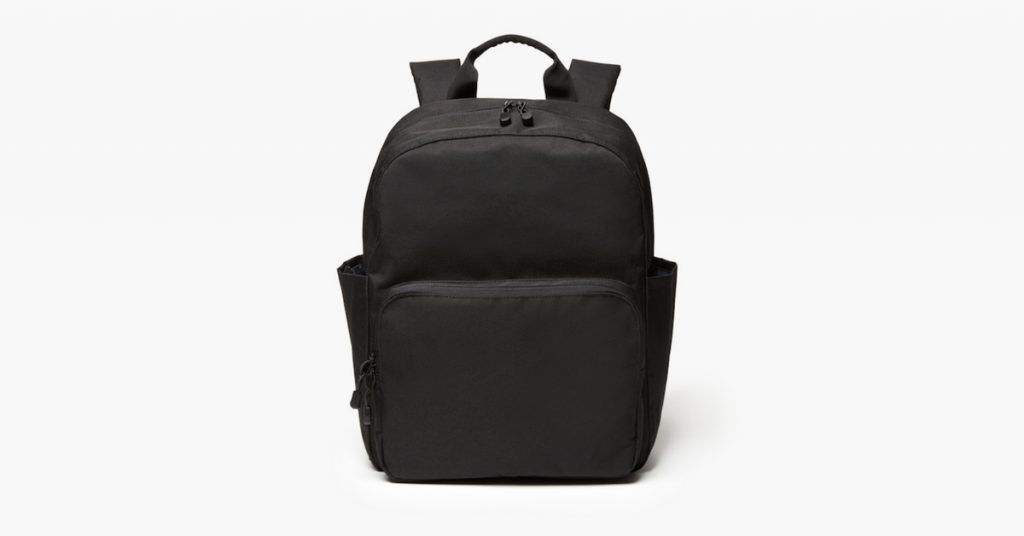 Every techie entrepreneur needs a backpack equipped to handle a variety of gadgets, devices, and other miscellaneous travel items. Whether you are going on a short business trip or just need something to hold your laptop, the Hanover Deluxe provides the necessary versatility.

The tech backpack is lightweight and ideal for traveling.The Deluxe is an upgrade from the

original Hanover

and now has more storage space, which is good for fitting in a larger laptop. The original Hanover could fit a 13" laptop, while the deluxe can accommodate up to 15". The Deluxe can be used by

men

and

women

and is perfect for everyday traveling, or even to be used as a spacious carry-on bag during a flight. The original Hanover weighed in at 1.75lbs and the Deluxe weighs in at only 2.2lbs but has a lot more storage space. If you decide to use the Deluxe as a carry-on during a flight the unique minimalist design can not only store all of your travel necessities, but can also fit comfortably under most airline seats.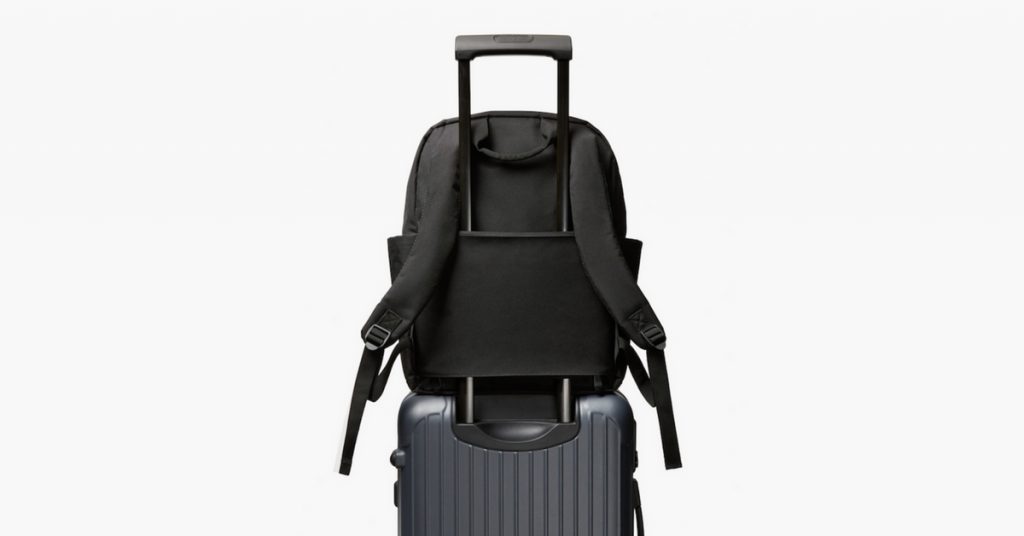 Lo & Sons definitely hit the mark with the creation of the Hanover Deluxe. Similar to the original, the deluxe is also eco-friendly. The bag is made from recycled poly which, in a nutshell, is a highly resistant form of polyester made from recycled plastic water bottles. The poly is reinforced in a way that it prevents any unnecessary tears or rips that can occur from excessive travel or commuting. The process to making the bag is simple, yet effective and is part of their greater mission to protect the environment. The plastic bottles are collected, then they are washed and cut into small pieces. The plastic is melted and woven into fabric, and then turned into the Hanover travel backpack. Not only is the bag durable, it is spacious, lightweight, and convenient for commuters and consistent travelers.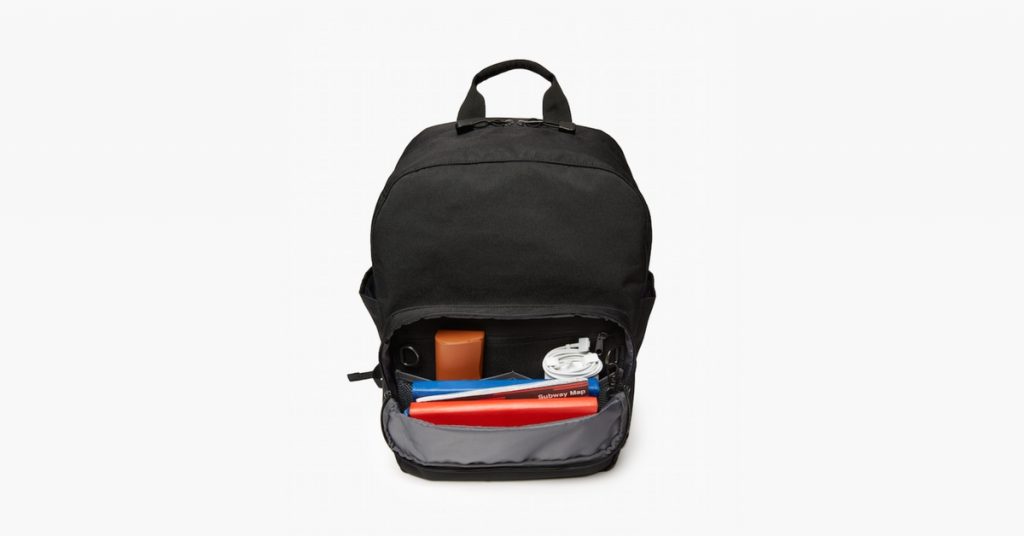 Lo & Sons is dedicated to keeping the environment clean by removing plastic bottles that are clogging up landfills at an alarming rate.

Recycled poly

is a fairly new fabric which has given new life to plastic bottles. The goal is to take those plastic bottles and turn them into fabric in order to lengthen the lifespan of Polyethylene Terephthalate (often known as PET), and ultimately contribute to cleaning up the Earth. Lo & Sons is using the initiative to not only create products that are eco-friendly but to also purify some of the destinations that their customers will travel to with these backpacks. Recycling plastic makes a long term difference in ways such as producing less greenhouse gas emissions, keeping animals safe by having less plastic in the ocean, and keeping landfills clear.Though the Hanover Deluxe incorporates some new and useful features, they kept some of the features from the original. The Hanover Deluxe still has padded shoulder straps, easy to use storage pockets for water bottles and such, a key leash to keep track of your keys, and removable inserts for easy storage. The Lo & Sons website even has a new cool feature that lets you look at different heights of people to see how the bag will look according to your particular body frame. Some of the changes include outer pockets that are easy to access using one hand (perfect for people rushing to catch a train, bus, etc). The new insert in the front compartment is now gray and see-through so that you can easily view the things that you've packed.The Hanover Deluxe boasts a more organizational design than the original due to the complexity of the compartments that it has. The tech backpack now has removable pouches for your items, and are easy to remove to pack for the work week. The pouches in the front are more organized than the original and include a zippable compartment for smaller items that you may need but don't want to forget. The tech backpack is engineered where the zippers can be opened using one hand. So, if you have your hands full you can easily reach and grab your water bottle or umbrella. The zippers were also woven together in a secure fashion so that they will endure constant traveling.The Hanover Deluxe retails for $148.00 and is available through

Lo & Sons official website

. If you are looking for an affordable, durable, and eco-friendly tech friendly backpack, the Hanover Deluxe is perfect! Supporting the long term mission that Lo & Sons has to clean up the Earth is not only admirable, but also solves a big problem. Recycling plastic creates less gas emissions which leads to less waste in the environment and conserves natural resources. Not only is this bag convenient for traveling, but is spacious enough to fit all of your tech related equipment and even light clothes and accessories. The backpack is a great gift for the entrepreneurs in your life who are always on the go, and need a lightweight source to transport all of their precious devices.
Rachel Smith of The Crafted Life, The Unicorn of DIY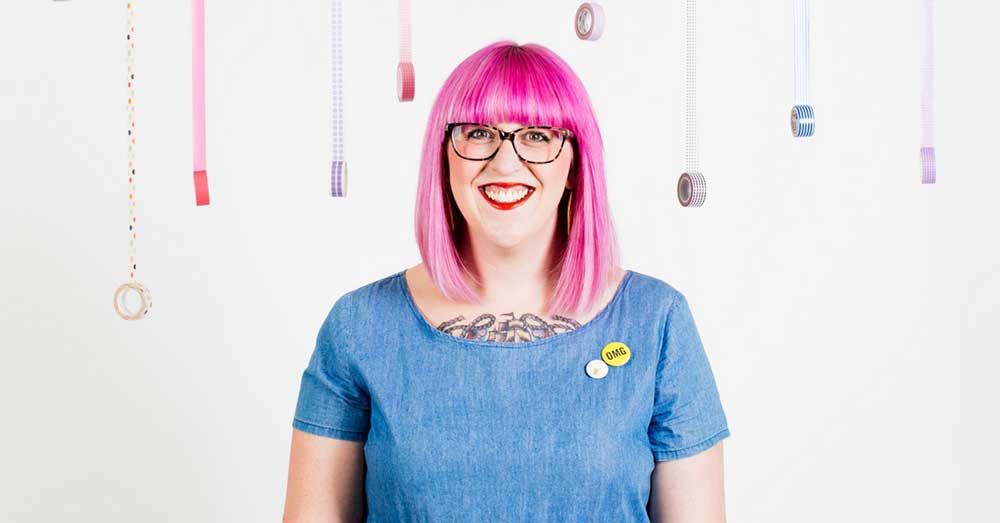 Rachel Smith of The Crafted Life, The Unicorn of DIY. Creativity is a beautiful thing, some may even say everyone can be creative if given the opportunity. The Crafted Life was created by Rachel Mae Smith based off of that belief. Like her blog, Rachel is colorful and fun. Her bright pink hair and big smile instantly grabs the attention of everyone around her. Her take on DIY is to make it fun and appealing without taking too much time and money.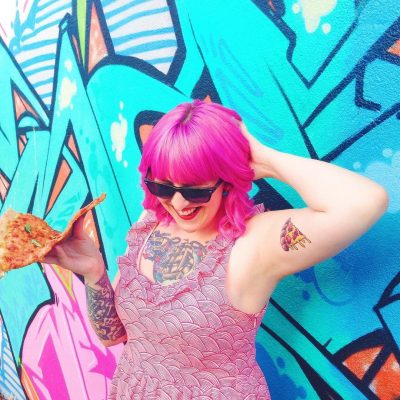 Rachel Smith is based in the city of Philadelphia, Rachel is on a mission to spread the fun of crafting through social media and blogging. Five years ago, she worked 70 - 80 hours per week, but craved for something more. She needed a creative outlet. That was when The Crafted Life was born. She started the blog while still working at her full-time job, with a goal of doing one DIY per week and documenting the process.Today, you can find Rachel Smith's work everywhere, from Pinterest to Facebook, and her favorite - Instagram. Her feed is filled with beautiful splashes of color with her cheery personality shining through. Social media has allowed her to meet people that she would not have met otherwise. She loves her work, even with the struggles that come with it. "It's all consuming, and it's hard to be curated and live a personal life at the same time. It's a bit of a trade off, but worth it in the end." No matter the difficulties, Rachel has found a work/life balance that is effective, and she wouldn't trade it for the world.Aside from teaching DIY, photography is another passion that burns deep. Her pictures are meticulously created to showcase the brand aesthetic that is The Crafted Life. She uses Lightroom for photo editing and PicMonkey for quick collages. Rachel was able to combine her talents, and with the help of social media, was given the opportunity to quit her previous job and work on her blog full-time. She uses all types of materials, from rhinestones to contact paper. Her creativity knows no bounds, as you can see from this vase decorated using temporary tattoos.Rachel Smith's audience is especially important to her. Every post is based on quality with each subscriber in mind. "It's really about a gut check. If I don't feel good about a post or a project outcome, I won't hit publish. More so than ever with all the content that's on the Internet, it's about quality over quantity." Rachel encourages everyone to try DIY. If you are a beginner, she suggests starting with an easy project that only requires a few tools and takes around 10 minutes to complete. Practice allows for more difficult projects in the future. Some of Rachel's personal favorites include this table makeover, these earrings that she wears on a daily basis, and shooting these DIY temporary tattoos.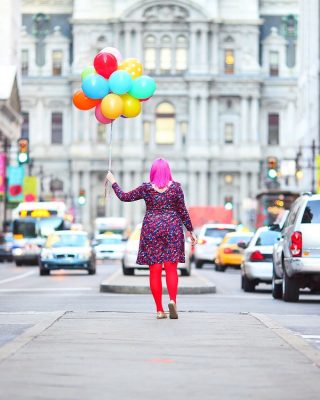 Rachel's schedule is filled with exciting adventures every day. "There is usually always a photoshoot happening, either for the blog or for Instagram, plus responding to emails, editing photos, sourcing props and materials, reading contracts, planning editorial content, pitching brands, writing actual posts, etc." Rachel has expanded her brand to merchandise like the Shut Up Sassy Lip Enamel Flair Pin that you can purchase on Etsy. She loves her city and the people in Philadelphia and has no plans on leaving anytime soon. The energy is amazing and pretzels are fifty cents! For now, Philly is her home, and the city is very lucky to have her.

What makes The Crafted Life different from other DIY blogs is the focus on the audience and the abilities within each person to create something amazing. The aesthetic of her social media pages is beautiful, filled with bright colors and gorgeous photography. Her instructions are very clear and written in a language that is disarming. Rachel understands her community and speaks to them as friends through the Internet. She took DIY to different platforms, teaching people around the world about the joys of crafting. Her encouragement helps build happiness around her, letting you know that there is a friend out there rooting for you.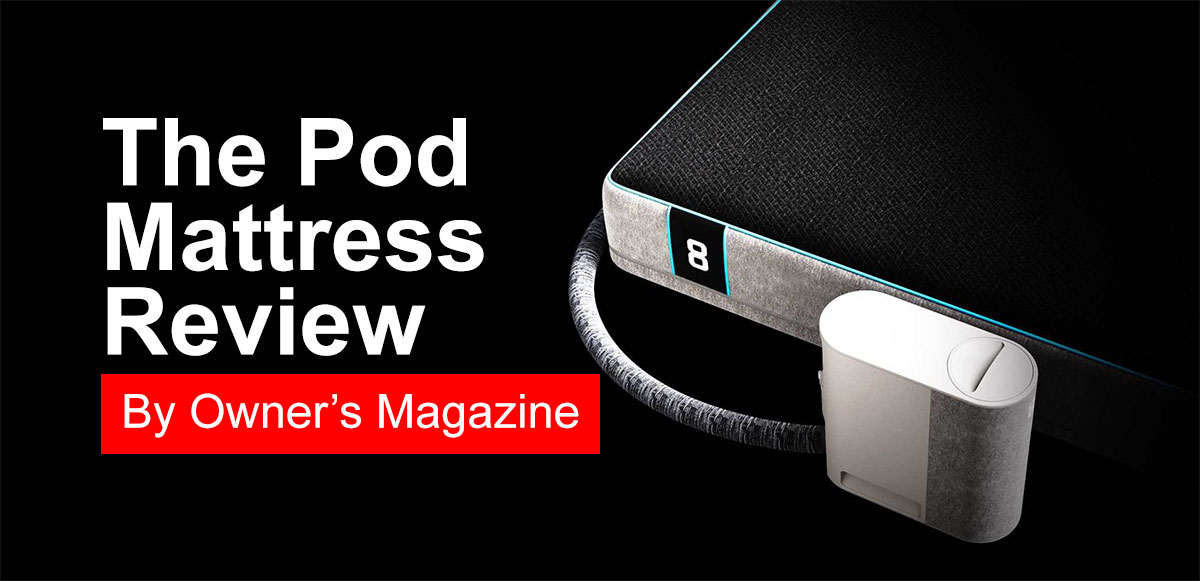 Lack of sleep is one of the underlying reasons for several mental and physical conditions. If you've ended up on this product overview due to uncomfortable slumbers, we'll introduce a solution that's too tempting to resist. If smartphones and smart homes are making waves in the market today, this particular "smart mattress" is something you don't want to miss.
Introducing the Eight Sleep mattress — the mattress that brings you convenience, comfort, relaxation, and connectivity. This Eight Sleep POD Mattress review will answer all your worries about having interrupted or lack of sleep due to several factors:
Not having the right mattress firmness
Material construction that absorbs humidity and hot temperature
Foam that interrupts sleep due to noticeable motion transfer
Sleepers that have back, neck, shoulder, or hip strains
The Eight Sleep App

We're actually going to start by talking about how well designed and feature-rich the integrated iOS/Android app is. The mattress is great, but we believe it's the well designed and functional app that's responsible for separating the Eight Sleep mattress from all other mattresses.
We were skeptical when any regular product comes packaged with an "app". 9/10 times, the app is barely functional, doesn't connect, or doesn't get enough updates to be usable by consumers. Fortunately, that isn't the case with the Eight Sleep mattress.
Polished, well designed, & coded: The App is polished, easy to use, and has a plethora of features to help you get the most out of the mattress and your sleep. I personally appreciate the White-noise feature that it comes with. The App will play a white noise track to help you fall asleep, then stop once you're asleep. Before I had another app for this purpose, but now I just use the built-in feature the Eight Sleep app provides.
Exceptional connectivity: The app connected to the POD device the very first time (very rarely does this happen) and has worked since then without any issues. Never once has the app failed to run or miscalculated the temperature or settings that we inputted. The App could either make or break the mattress and in this case, it definitely made the Eight Sleep mattress truly an exceptional mattress above the rest.
Loaded with features: The App comes with insightful analytics to give you a breakdown of how well you sleep. It also comes with an alarm (you can set it to change to a certain temperature to wake you up), ambient white-noise to help you sleep, coaching/relaxation tips, and can connect with Alexa.
Dual temperature control: You can also control the temperatures on both hemispheres independently. So if you have a partner that likes to sleep cold, you can adjust the settings to reflect their preference, meanwhile preserving your sanity.
Eight Sleep mattress at a Glance: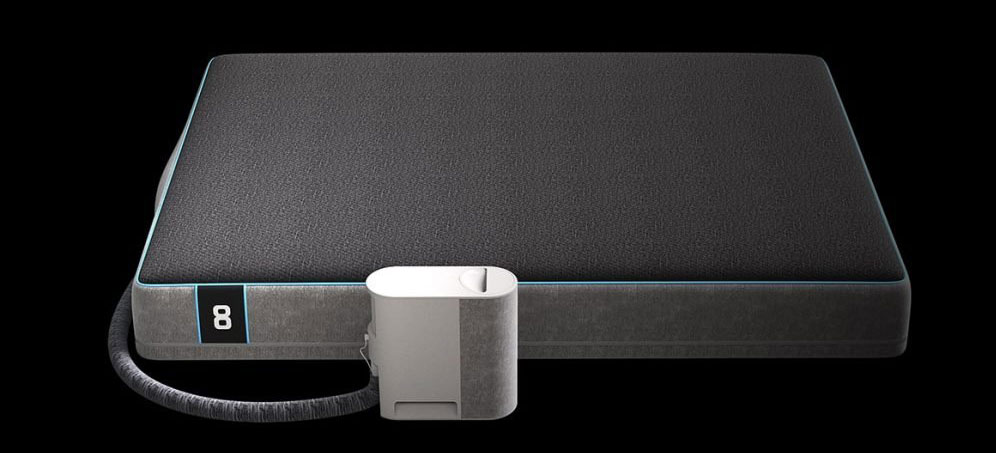 If you've been searching for a perfect sleeping companion that leaves you feeling refreshed in the morning, here's a possible matchup. Let's look at the Eight Sleep mattress benefits checklist:
✔ Just the right firmness
✔ Comes with thermo alarm
✔ Soft and comfortable foam construction with Active Grid Technology
✔ Provides just the right temperature between 55 to 115 degrees Fahrenheit
✔ Eight Sleep mattress app that tracks heart rate, REM, and more sleeping patterns
✔ Compatible with AI devices
Eight Sleep Mattress Benefits:
Let's look into the Eight Sleep mattress features and benefits.
High-Density Foams for Full Support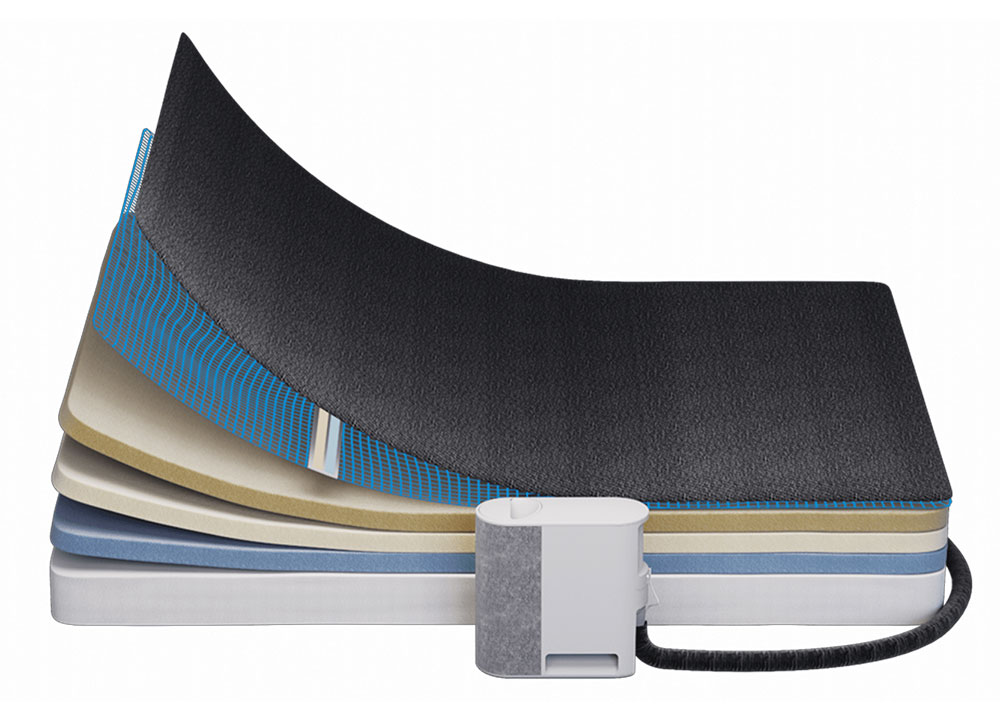 The Eight POD Mattress is constructed with four-layer high-density foams for all-out support. All kinds of sleepers will undeniably sleep like a baby with this material type. The total mattress height is 11 inches to give just the right thickness — not too thick and not too thin. Luracor foam which encompasses the first layer provides that initial support. Next comes the Visco foam to ensure equal sleeper's weight distribution on the surface.
The third layer is made of Polyfoam, measured at 2 inches, just like the first two. This layer acts as the support for the base which comes after. Last but not least is the five-inch base that is made of high-density Polyfoam. This final layer is the base that makes the Eight POD Mattress a force to be reckoned with.
With all these layers combined, it's no surprise why the Eight Sleep mattress has stability and durability that can withstand more than the average weight.
Active Grid Technology for Pressure Relief
The high-density foam is only the cherry on top. The Active Grid Technology is what makes the entire product unique.
Active Grid Technology is embedded in the different layers that make the Eight POD Mattress so cool and comfortable to sleep on. Due to the perforated material, air flows seamlessly in between the mattress and your back — allowing for a more refreshing slumber. The malleable mattress also makes tossing and turning more satisfying as the foam perfectly hugs your back contours, regardless of any sleeping position you're in.
Medium Firmness for All Kinds of Sleepers
From a firmness range of one to 10, the high-density foam has a firmness level of six. This provides just the right firmness for side sleepers, back sleepers, and stomach sleepers. The firmness also prevents any disruptive motion transfers from another sleeper. For sleepers on the plumper side, a firmer material may be more comfortable to hold their weight. However, the robust material ensures that they'll feel sufficient comfort and support throughout the night.
Thermo Adjustment for Soundless Alarms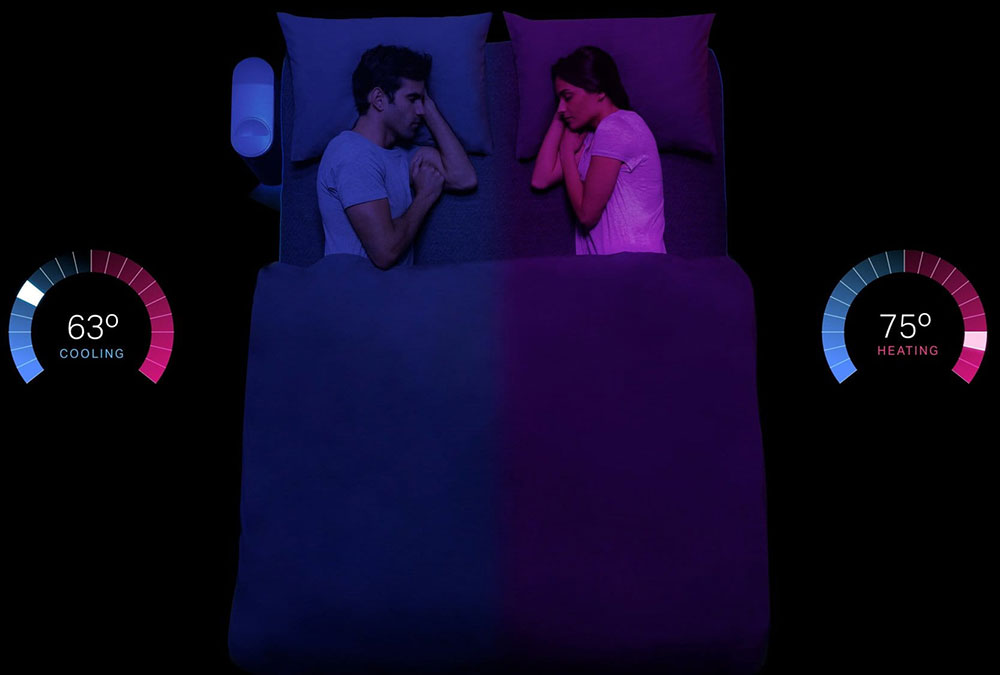 The Eight Sleep mattress is changing the way sleepers wake. From the loud, ringing sounds of alarm clocks to the POD's thermo alarm, you can now wake up on the right side of the bed naturally, and quietly. You can set the temperature from the most comfortable levels at a certain time when you're sleeping. Then gradually lower it to the most uncomfortable levels to give you a gentle nudge and wake you up naturally.
Eight Sleep Mattress Prices
For a full-size pod with dimensions 54 x 75 x 11, you only need to shell out a meager $1,995. A queen-size pod with dimensions 60 x 80 x 11 and a king-size pod with dimensions 76 x 80 x 11 only cost $2,195 and $2,495, respectively. The biggest, which is the cali-size pod with dimensions 72 x 84 x 11, will cost you $2,495.
Conclusion
To top all these features and affordable prices off, customers can take home an Eight POD Mattress and try this heavenly bed for 100 days. If in case they won't like it, they can get a full refund after shipping the item back.
Excruciating sleeping habits will be a thing of the past with the Eight Sleep mattress. Try one of these now, and you'll never want to get up from it — and don't say I didn't warn you!