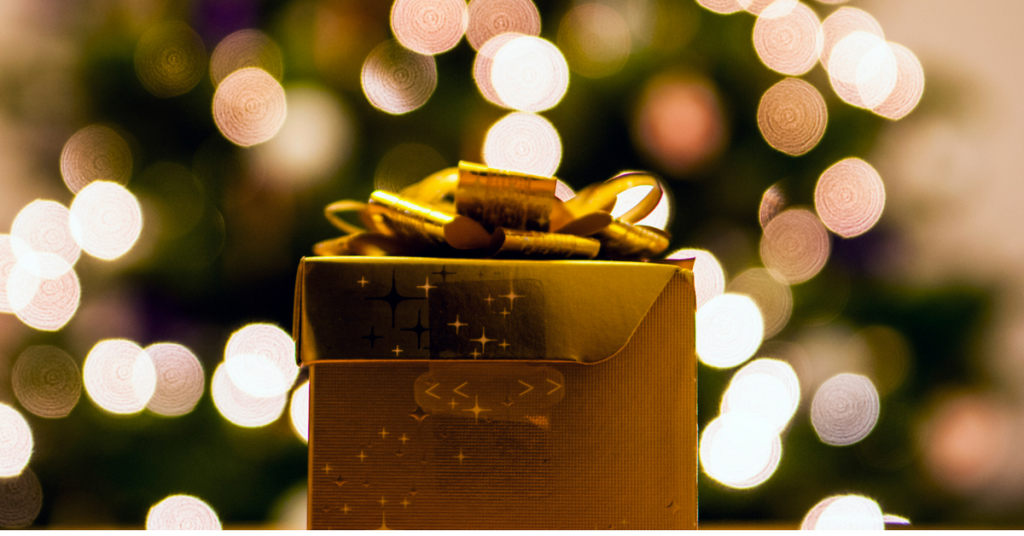 In most cases, retailers focus on email marketing along with traditional advertising to help boost sales during the holidays. However, SEO can help too. SEO takes time to take effect so it is better to start early. Here are some SEO tips to help businesses with their holiday campaigns.
Holiday Themed Content
Many website owners shift to the holiday theme around October. This is usually the time when owners put up holiday decorations to make their websites look festive. This is a great idea too but don't neglect holiday SEO in favor of decorations. During the holidays, shoppers are looking for different types of information. Writing content that will provide shoppers information could lead to more traffic to your website. For example, a website that is selling sports equipment would be better off blogging about different sporting gift ideas or the perfect gift for sports enthusiasts compared to something generic like choosing the best tennis shoes. People won't be searching for gift ideas in October, since shopping usually starts late November until mid-December, but if you want your post to rank high in search engine results page, you have to start blogging about the holidays early.
Target Holiday-Related Queries for PPC
Just like changing your content to suit the holidays, you also need to change your PPC ads to target holiday-related searches. Many people are asking if this is necessary because the demographics of the products have not changed. While this is true, the target buyer does change during the holiday season. To continue with the analogy above, the avid sports buff will still love sports equipment, but during the holidays, the target market becomes the wife, son, or friend of the sports buff. These are people who might not be into sports. If changing your blogs to the perfect holiday gift or gift ideas makes sense, so does changing your PPC ads to target holiday shoppers.
Emphasize Local Shopping and Free Shipping Options
One of the reasons why holiday shopping is so hectic is because everybody wants to complete their shopping before Christmas. This deadline can lead to product shortages, delays in delivery, or even shipment of wrong products. Website owners can take advantage of this by making it clear on their website that they offer store pick-ups, free shipping, guaranteed delivery, and the like. A recent study conducted by Eyeview reveals that 52% of shoppers research products online before going to the store. Retailers can use this to their advantage by making sure that the product is available on their website and offering guaranteed shipping will make shopping online more irresistible. As Christmas gets closer, guaranteeing delivery before the 25th becomes more important. Marketers need to get this information out so that their website can enjoy the SEO benefit during the holiday season.
SEO Friendly Images & Review
SEO marketers sometimes forget the importance of SEO-friendly images and reviews, especially during the holidays. While it is considered bad taste for brands to write their own reviews, they should instead search for reviews that mention gift giving. A good example would be to look for reviews that say "best gift for mom" or "best gift ever". This will increase the likelihood of the page showing up on search engines and it also helps when customers search for the products and the reviews shows up on the results page. Best of all, it also helps customers figure out if the product is good as a gift.
For pictures, brands should include holiday themed images. Descriptions should include words like "gift", "holidays" or "Christmas". This is because the alt-text for images is used by algorithms which SEO marketers can take advantage. For example an image of sports equipment with a Christmas-themed background can be captioned as "best holiday gifts for dad" is a good way to legitimately put those words on your website.
How To Create Content And Build Your Audience Online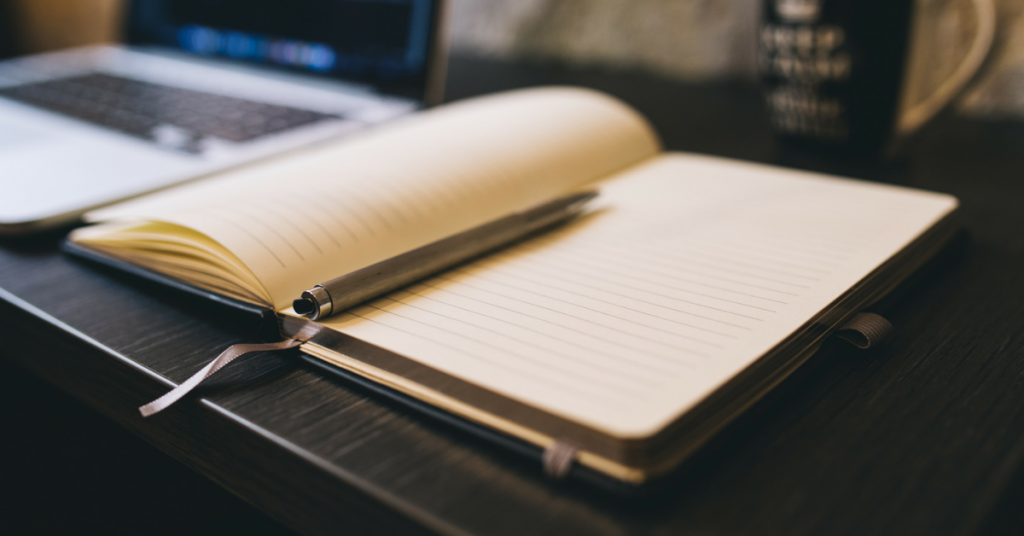 During a recent conversation about networking and cross-promotion, a colleague expressed doubt about her ability to promote my business because she had little traffic on her website and social media. She said creating content would be futile because nobody would see it. The implication was, "I need to build an audience before creating content." She had the equation totally backwards. Create content first, and the audience will come, over time. In this article we will go over several strategies that show you how to create content and help you build your audience online!
Introduction to Content Creation
Consider this analogy. You just moved into a house and want to host a party. Are you going to invite guests over to an unfurnished home? You need couches, chairs, tables, food, music, activities, etc. Is your website or social media page an unfurnished home? Do you provide anything to entice people to stick around? If not, don't expect many people at your party. Would you visit an online magazine without any articles? How do you feel about a website when the last entry on the Blog was 18 months ago? I get a mental image of tumbleweeds blowing through a ghost town.
People are attracted to websites and social media pages that provide engaging, valuable, current, and relevant content. We live in a time where we can create and publish our own content whenever we want! We don't need the Yellow Pages or an advertising firm to share our message. If you want to promote yourself and build your brand, content marketing is paramount. There is no excuse for failing to create content. If you are passionate about your project, there are plenty of formats you can choose to broadcast your message, including:
Blogs
If you enjoy writing, this is a great vehicle to share stories about your product or service, and to share yourself. You can incorporate pictures, link to other sites, and share on social media.
Social Media
You can share your product or service on several outlets, both on your business and personal page. Share stories about the evolution and improvement of your product or service. Post pictures and show your product or service in action.
Shared Content
Share articles relevant to your project, but it is critical that you add your own commentary. Don't just Share, Comment and Share!
Videos
People want to know the real you, and this is a great vehicle to share yourself while sharing your product or service. People need to know if they like and trust you before they decide to buy from you. Live videos are starting to explode on social media, so get out of your comfort zone and try it.
Cross-Promotion
Find strategic partners and cross-promote each other. Write guest blog posts, share each other's content on social media, shoot a video together, or even create a page on your website where you promote and link to your partners.
Regardless of your preferred medium, the following factors are critical to creating quality content: Value, Patience, Relevancy, Non-Monetization, and Storytelling.
Value
It's all about your audience, not about you! You need to give them real value. Don't waste people's time talking about how great you or your product/service are. Talk about how your product/service will improve the reader/viewer's life by filling a want or need. When I'm scanning a website, I'm looking for content that provides value to me. I'm subconsciously looking for content that makes me think, "I need to read/watch that." I am looking for content that is conducive to my growth or appeals to my needs and wants.
Your titles and substantive content should demonstrate how the material will appeal to the reader/viewer's self-interest. When reviewing content, I take about 15-30 seconds to decide if I'm receiving any value. Time is too precious and attention spans are too short. I'm sure cat video metrics might suggest otherwise, but I venture that most people don't go online looking for cat videos. When I find myself sucked into trivial content online, it's almost always by accident, and I get out of there as soon as I recognize I'm wasting my time.
Give your content real value. Don't lure people with the promise of content as a ruse to grab personal information or even worse, hit them with a pay wall. Don't do the bait and switch. Have you ever been tantalized by a link description, you click, and then presented with a landing page demanding your email address before revealing any content? When this happens, I know the content is just bait, and I will have to manually opt out from daily email blasts to escape the funnel. You might generate some leads that way, but you aren't giving value or building a positive brand. Provide value on the front end, no strings attached, you will draw more people in over time, and you will build a brand that people appreciate. This leads into my next point.
Patience
It takes time to build a brand, so manage your expectations. Even if content unexpectedly goes viral, your fame will be short lived if you don't have other content to entice people to stick around or return.
You cannot have a mindset or expectation of immediate gratification. I once shared with a friend that I boosted a blog entry on FB, and he smugly responded, "What's your ROI on that?" I wasn't looking for immediate ROI! I boosted a blog post I thought would resonate. It led to hundreds of clicks, dozens of likes, and new followers on my business page. Certain people didn't know about my business before, but they knew about it after. That's the ROI I was looking for. Immediate business would have been great, but I am patiently building a brand here.
When you are creating content for your business, whether it's a blog post, video, or social media post, don't expect an immediate ROI. If you're doing paid advertising, then you certainly want to track ROI, but this article is about content creation, not advertising. Content marketing is a long game.
Don't get discouraged if your content receives little or no engagement at first. Keep plugging away, keep improving your craft, keep putting your message out there. The mere existence of substantive content on your website improves your SEO. Some people need to see you post multiple times before they click and check you out. Some people need to review your content several times before they engage or buy. Those people never would have engaged if you decided, after posting a couple videos, that you weren't getting enough ROI, and shut it down. There is no instant gratification or overnight success in business, and anything violating this rule is likely illegal or immoral.
Relevancy
Simply put, your content must be relevant to your business's mission. By all means, have some variance in your content. Change it up. Be original. Push the envelope, but ensure that all of your content is somehow relevant to your business.
For example, if you own an auto body repair shop, don't post about politics! (Avoiding politics is good advice to any business.)  If you own a nail salon, don't post about gardening; if you're an SEO consultant, don't post about woodworking. You get the gist. I know someone in the printer repair business who shares random content on social media having no relation to his business, and every share includes a preamble pitch for his service. The shared content and the message have no synergy or place together. Would you prefer grapefruit with your steak, or mashed potatoes with your steak? The whole point of content marketing is to increase brand awareness. This purpose is frustrated when you post irrelevant content.
Monetization
The subtext of your content is for people to create a mental association with your brand. You want people to associate your product or service with their need, and quality content creates that connection. This is a legitimate quid pro quo. You provide valuable and engaging content, and consumers provide brand recognition and loyalty. Over time, that leads to revenue for your company. This kind of monetization is subtle, indirect and takes time, but is very powerful because the consumer ultimately initiates the sale.  
People are turned off by content that is overtly monetized. Unless one is shopping or sees an ad with cute animals, people do not actively seek advertising. Remember, people view your content because they are enticed by the proposition of receiving free value. People are guarded when they feel they are being sold, especially when they did not expect a sales pitch.
I once attended a "seminar," where the ostensible purpose was to teach about marketing, but the speaker could not stop interrupting himself to pitch his coaching service. He would tease with some marketing nuggets, then pull away saying we could hear the best parts if we signed up for his program. "Seminar" was written in quotation marks because I felt I was attending a live infomercial against my will. I got fed up and walked out. I feel the same way when I'm viewing disingenuous content online. Don't publish thinly-veiled advertorials. The value of your content is tainted when it is overtly monetized.
Don't get me wrong here. There is nothing wrong with selling. If you want to overtly sell your product or service, then go for it! Just don't be deceptive.
Story Telling
Facts tell, stories sell. Couch your messages in terms of stories, and people will engage with your content on a deeper level. People remember stories that touch them emotionally, and they remember the source of the story – your business. People are attracted to stories, it's just human nature. Most people lack the attention span to delve into dense factual material, and you'll lose most of your audience
Do not wait for an audience to build before you start creating content for your business. Start creating and publishing content now, and you will grow a following over time. If you seamlessly weave facts about your product or service into a story, while giving value and avoiding overt monetization, you can create powerful content and a powerful brand.
Smart Ways To Socialize With Coworkers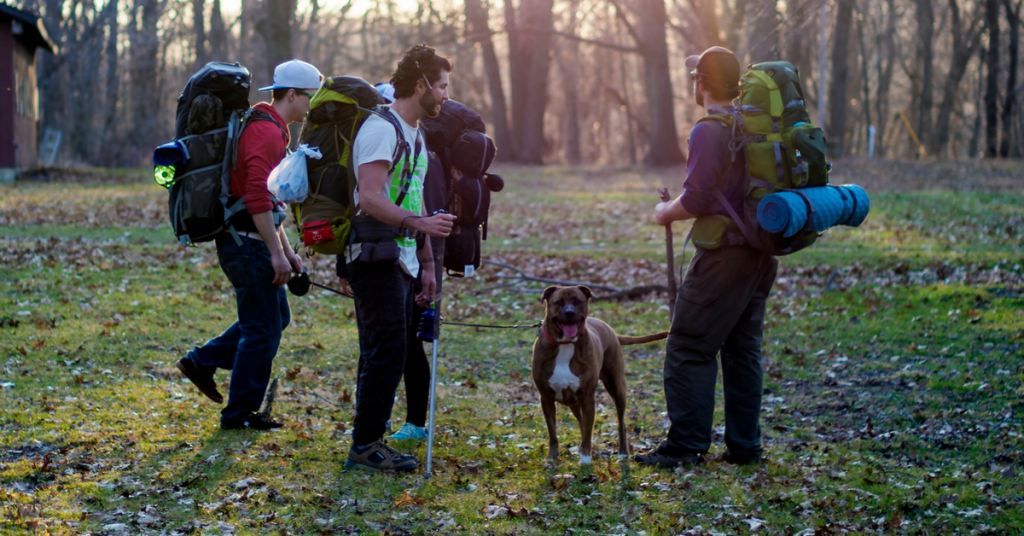 Most of us spend 40+ hours per week with our coworkers, so spending more time to socialize with them outside work does not sound too attractive. However, connecting with them outside business hours can greatly improve collaboration. In fact, according to a poll of the Creative Group, 64% of executives said that employees who socialized outside work enjoyed a more productive relationship.
In this digital age, it is important to note that "connecting" doesn't mean friending co-workers through social media. Whether it is spending time at the company picnic or enjoying after-hours drinks, socializing with coworkers is a good way to build camaraderie.
Step Outside Your Comfort Zone
This is a good tip to follow if you're a reserved person. You might be tempted to stick to people you're already friends with at work, but sometimes it is also good to seek other coworkers and chat with them. Limiting yourself to your social circle at work could mean missed connections or friendships with other coworkers.
Don't Monopolize Coworkers
Again, it is tempting to just stay with your circle but it can also lead to your monopolization of their time. Socialize and mingle with others but don't monopolize their time. This means that you should be prepared to have a graceful exit when there's a lull in conversation. Be prepared with something like "It was good chatting with you John. I'm going to check the buffet table now. See you tomorrow".
Limit Alcohol
Limit alcohol intake to 2 drinks when out with coworkers. You might be off the clock and it's time to let your hair down but remember that you have to see them during the next work day. As we all know, alcohol has a way of lowering our inhibitions which can lead to inappropriate behavior. You want them to respect you and having a video uploaded on YouTube entitled "My Drunk Coworker Kisses The Dog" can ruin your credibility. Don't be the employee that wakes up the next day and thinks "I can't believe I said/did that".
Don't Be A Wet Blanket
It might be tempting to vent about a colleague during your time off to another coworker, but always keep in mind that other people might overhear. We all need to vent from time to time but it's best to save your complaints to family and friends.
Take Pictures
Break the ice by taking pictures of your coworkers and tagging them on social media. This is a good way to begin and nurture relationships. Just make sure to use your good judgment and not post any photos that show coworkers in unflattering situations.
Socializing with coworkers outside work can be tricky; however, it is possible. Saying yes to outings and drinks after work sometimes can help establish connections, improve work relationships and lead to better teamwork.
Benefits Of Having Dogs At The Office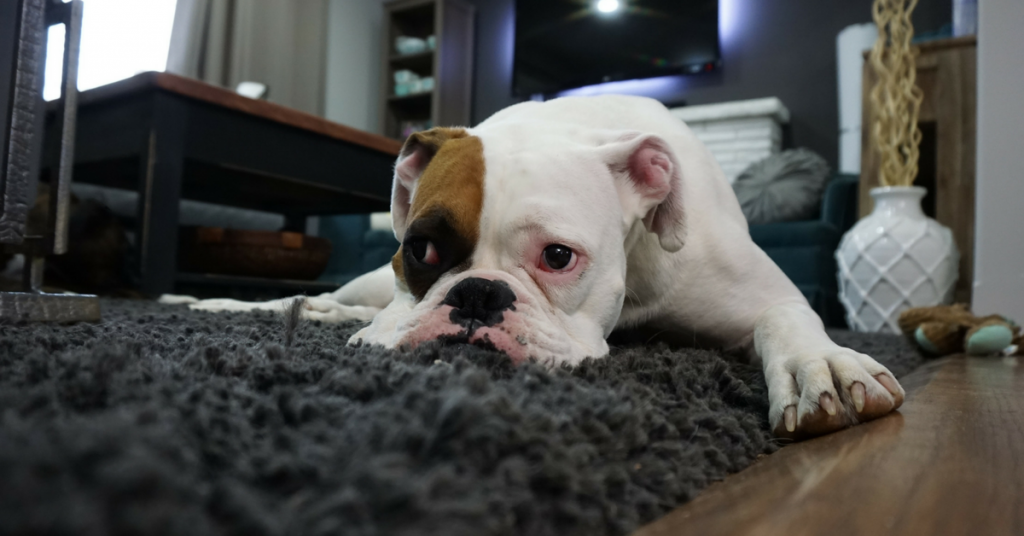 Taking along your furry friend to your workplace is not a distant dream anymore. Many offices are becoming pet-friendly. This is not an amusing fact, but a well-researched one. A dog can give you a bit of relief when you are completely tied-up with your work. If the pet is well-trained and perfectly healthy, you can take your dog in your office. If your co-workers are open to the idea of keeping a pet in the office, and the building authorities permit pets, then no one can hold you back. Here are the benefits of having dogs in your workplace:
Relieves stress
An active dog is an instant mood-booster. You feel relieved when you see the lively eyes of your pet. If you play with your dog for a few minutes, you get back the strength to work with high-efficiency. Anyone can have a rough day at the office. If a cute-looking Labrador or St. Bernard is there, you can overcome negativity almost instantly.
Helps in team-rapport
Dogs can act as a bonding factor for the team in the workplace. In some offices, people do not get along very easily. A dog can immediately change the environment. It melts the ice and everyone starts sharing their thoughts about keeping a pet. A friendly dog can bring everyone together. A pet can be a great topic as a conversation-starter. Even a new employee can settle down quickly in the new environment when a gentle-looking dog is there.
Reduce absentees
If pet-owners can come to work along with their pets, it becomes a huge relief for them. They can concentrate better on their work and perform well. Pets can feel lonely and bored and often fall sick when they are left alone at home. Workers may find different excuses to skip work to be with their pets. If they can bring their pets, they work peacefully and do not take frequent leaves.
Encourages healthy living
In most offices, employees are stuck for hours on their laptops. Sitting constantly for hours and looking at the screen can have adverse effects on the health of the workforce. If there is an office dog, the employees can take the dog for a walk. They can also share the responsibility of taking care of the dog. It will encourage them to stay active and happy in the workplace.
Dogs make the place more human
A dog or cat can completely change the plastic environment of the workplaces. People become so engrossed in their work, that they slowly ignore their human feelings for each other. Frequent dog petting or cuddling can help people come out of their robot-like situations in the office.
Pets stimulate creativity
Pets can provide natural pauses in workflow. The small breaks allow the human brain to relax and think outside-the-box. Pets allow you to relieve stress and think creatively. The more time you spend with your canine friend, the more relaxed you feel. A calm and fresh mind always bring the best idea in the workplace.
To increase the productivity and happiness of your employees, dogs can play an important role. You can arrange some training for the office people if they want a furry friend in the office premises.