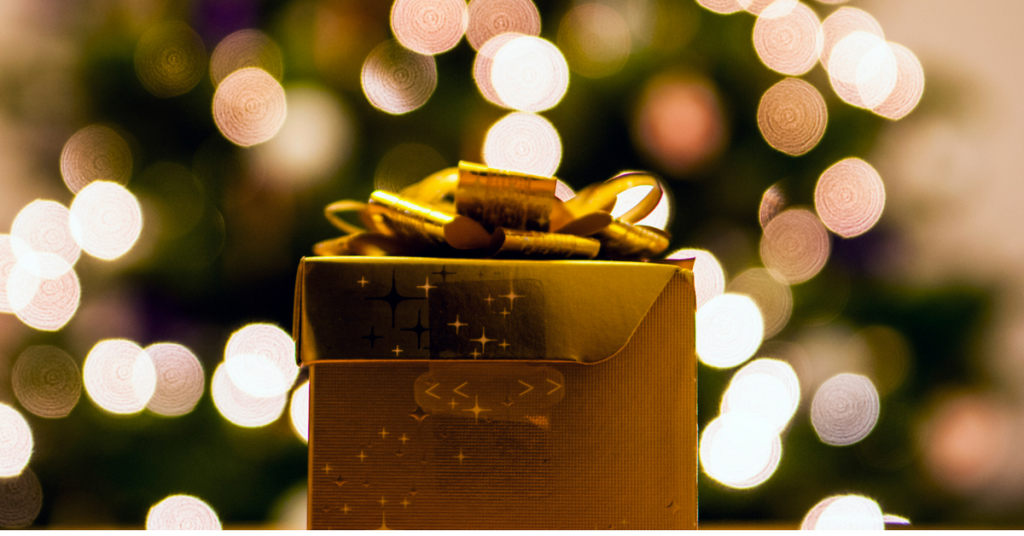 In most cases, retailers focus on email marketing along with traditional advertising to help boost sales during the holidays. However, SEO can help too. SEO takes time to take effect so it is better to start early. Here are some SEO tips to help businesses with their holiday campaigns.
Holiday Themed Content
Many website owners shift to the holiday theme around October. This is usually the time when owners put up holiday decorations to make their websites look festive. This is a great idea too but don't neglect holiday SEO in favor of decorations. During the holidays, shoppers are looking for different types of information. Writing content that will provide shoppers information could lead to more traffic to your website. For example, a website that is selling sports equipment would be better off blogging about different sporting gift ideas or the perfect gift for sports enthusiasts compared to something generic like choosing the best tennis shoes. People won't be searching for gift ideas in October, since shopping usually starts late November until mid-December, but if you want your post to rank high in search engine results page, you have to start blogging about the holidays early.
Target Holiday-Related Queries for PPC
Just like changing your content to suit the holidays, you also need to change your PPC ads to target holiday-related searches. Many people are asking if this is necessary because the demographics of the products have not changed. While this is true, the target buyer does change during the holiday season. To continue with the analogy above, the avid sports buff will still love sports equipment, but during the holidays, the target market becomes the wife, son, or friend of the sports buff. These are people who might not be into sports. If changing your blogs to the perfect holiday gift or gift ideas makes sense, so does changing your PPC ads to target holiday shoppers.
Emphasize Local Shopping and Free Shipping Options
One of the reasons why holiday shopping is so hectic is because everybody wants to complete their shopping before Christmas. This deadline can lead to product shortages, delays in delivery, or even shipment of wrong products. Website owners can take advantage of this by making it clear on their website that they offer store pick-ups, free shipping, guaranteed delivery, and the like. A recent study conducted by

Eyeview

reveals that 52% of shoppers research products online before going to the store. Retailers can use this to their advantage by making sure that the product is available on their website and offering guaranteed shipping will make shopping online more irresistible. As Christmas gets closer, guaranteeing delivery before the 25th becomes more important. Marketers need to get this information out so that their website can enjoy the SEO benefit during the holiday season.
SEO Friendly Images & Review
SEO marketers sometimes forget the importance of SEO-friendly images and reviews, especially during the holidays. While it is considered bad taste for brands to write their own reviews, they should instead search for reviews that mention gift giving. A good example would be to look for reviews that say "best gift for mom" or "best gift ever". This will increase the likelihood of the page showing up on search engines and it also helps when customers search for the products and the reviews shows up on the results page. Best of all, it also helps customers figure out if the product is good as a gift.

For pictures, brands should include holiday themed images. Descriptions should include words like "gift", "holidays" or "Christmas". This is because the alt-text for images is used by algorithms which SEO marketers can take advantage. For example an image of sports equipment with a Christmas-themed background can be captioned as "best holiday gifts for dad" is a good way to legitimately put those words on your website.
Interview With The Tangent Agency CEO, Marc Becker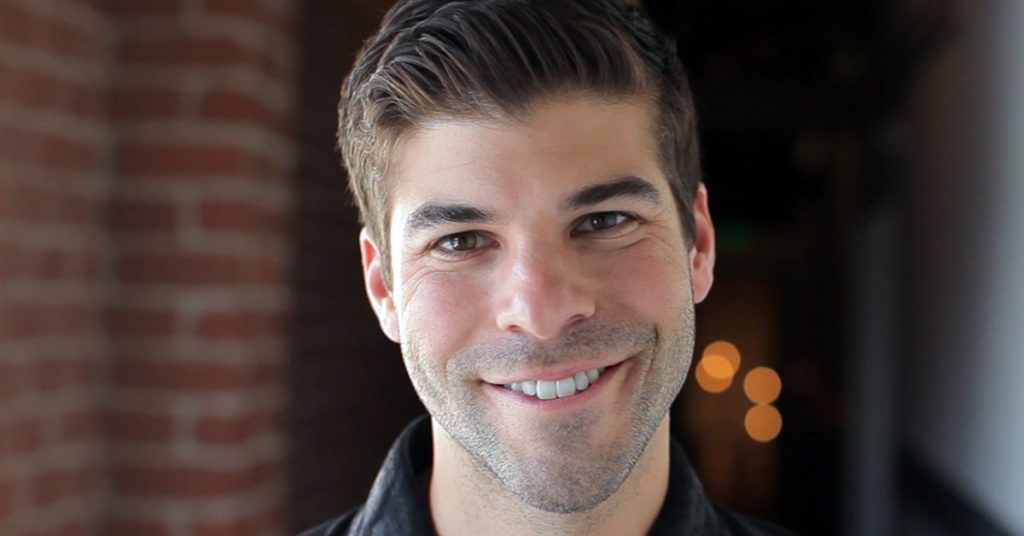 Going by the motto "It's not who you know, it's who knows you," The Tangent Agency has worked on many large projects, including Despicable Me, X-Men, Deadpool, Fifty Shades of Grey, and many more. Leading Tangent Agency is their CEO, Marc Becker. He comes with 7 years of experience as an Executive in the Global Brand Marketing team at Universal Pictures. Working closely with filmmakers, stakeholders, and brands, he helped develop campaigns for films across NBCU/Comcast platforms. Marc joined Tangent after using them as a trusted vendor while at Universal and now oversees business operations working for a creative powerhouse. The Tangent Agency brings big ideas to life by creating innovative content for their partners.

Marc granted us an interview to give us some insight on business and offered advice for those looking to advance their careers. He tells us about their new leadership team and how AR and VR is having a moment.
What is your day like as a CEO?
When you're running a company, you have to a wear a ton of hats. I always joke that I should change my business cards to read "Janitor to CEO" because that's really what I have to be. On a typical day we'll have a team check-in to talk about priorities followed by picking what music or movie we should put on in the background. My music is usually vetoed so our CSO, Daniel, has been on DJ duty for the last couple months. From there, I'm usually joining calls with partners ensuring we're clear on all their objectives and deliverables. In addition to the account management side of things I'll work with the team on brainstorms for ideation and reviewing material before it's sent out to the partners. Another big part of my day is usually working on business development whether it's chatting with partners/collaborators or potential clients who could use our services. I'm also a big proponent of mentorship and sharing my experiences whenever possible, so I NEVER turn down an informational interview - I tend to do them pretty often. It sounds very business school-y, but now that we've hired a couple more members of the team, I'm looking forward to working more ON the business instead of IN the business, which will enable us to scale a little faster.
What makes Tangent Agency different from other agencies?
At Universal, I used to hire nearly every agency under the sun. At Tangent, we are both a creative partner and thought partner, and all our strategy is insight-driven. We work with some of the biggest brands and on the biggest franchises, consistently delivering the quality and the marketing product you'd expect from a major creative agency, but also offer some unique capabilities like Strategic Sales Materials, Franchise Development, and Mythology. Our partners turn to our design team to develop a visual identity for their properties bringing their brands to life. Just as importantly, Tangent leads the way in deciphering data and creating a compelling story to pitch the property, often from scratch. Franchise development, while a critical storytelling and brand development device, is still a largely untapped part of entertainment marketing, and Tangent's team is some of the best in this field. By breaking down the complex nuances of your favorite films and television shows, the process of mythology provides an avenue and a lens into the backstories of the characters and plot points to help our clients develop endlessly engaging story universes. The Tangent creative team has been both on the agency side and the client side and are truly some of the best in the business. I continue to be inspired by them on a daily basis.
What are some of the best projects you've worked on?
We're proud of all our projects and they each present their own unique challenges and opportunities.  We like to say we've worked on everything from

My Little Pony

to

Straight Outta Compton

.  I find it exciting to work on independent films and Academy fare projects as well as the big global blockbuster franchises like the X-Men or Jurassic World.  Our resident super-geek and CSO, Daniel Barber, loves all things sci-fi and superheroes so I'm sure he'd say

Deadpool 2

,

Logan,

and Speilberg's

Ready Player One

are a few he'd cite. On a personal level, it's been special to be working on some of the Universal properties such as

Despicable Me

and

Fast & Furious

.  We're under NDA so I can't say exactly what we're doing on the projects, but I spent so many years at Universal working internally with the brilliant filmmakers and collaborating with my old team and everyone around NBCU to help manage those brands, it's fun to continue to work on them in this new capacity.
Who are some influencers that you admire?
I've always been a fan of the humble way of life Warren Buffet continues to maintain. Bill Gates has not only built an incredible empire and wealth, but continues to baffle me with his work through the foundation and his charitable contributions. Zuckerberg seems to be following in the footsteps of Gates, and I admire his commitment to making the world a better place. Sheryl Sandberg has become a voice of a generation of women and I appreciate the work she's done to help break the glass ceiling. I know I'm leaving a bunch of people off, but I think you can gather the overall trend - successful people that seek to make a difference in the world.
What advice has helped you the most throughout your career?
I've been extremely fortunate to have mentors champion me throughout my career and sprinkle many insightful gems of advice throughout the years. One piece of advice that has always stuck with me is from my old boss, mentor and friend David O'Connor, who runs Brand Marketing at Universal. He always used to say "don't be afraid to ask questions." Too many people let their egos get in the way of being inquisitive for fear that they will be perceived as unintelligent or ignorant. It's important to be strategic about asking questions and know when it's appropriate and when questions should be taken off-line, but I've found it incredibly valuable to "be real" and honest with the people around me in both my personal and professional life. If I don't know something, I ask and I remember, and then I have the knowledge going forward. If there's something that isn't my strength, for example graphic design, I can leave the work to the experts and allow people around me to shine.
What are some business tips you can give to startups?
Don't be a jack of all trades and a master of none. Know what you're good at and be the best at it. Or don't be the best at it, just make sure you know what your value proposition is. In regards to people looking to launch a startup, I can't tell you how many times entrepreneurs, friends, peers, etc. come to me with a business idea they "can't tell me about." Odds are, the idea isn't an original idea and someone else has thought of it - it's all about execution. You absolutely want to do your homework and discovery, but too many people suffer from analysis paralysis and never pull the trigger. The only way to make things happen is to actually execute. If something isn't working, don't let ego get in the way of being flexible, and don't be afraid to make a pivot.Another tip is to always consider the end user. These fans are real people who are passionate about whatever brand/product you're selling. In today's world with social media being what it is, everyone can vocalize their opinion and has a pulpit by which to express it. Whether you're marketing a multi-billion dollar blockbuster franchise or selling from a lemonade stand, it's important to consider your customers.
What are some recent company milestones for The Tangent Agency?
We rebranded and restructured the company 18 months ago with a new leadership team: Ben Taylor (CCO), Daniel Barber (CSO), Mat Guillen (Art Director), and myself as CEO. We just completed our first year with the refreshed company and have seen incredible results and continued growth. Another recent milestone is we've expanded our Experiential, AV, and Digital capabilities.
What will make this year better than last year?
We've carved out a great niche for ourselves as one of the industry's best kept secrets, working a lot behind the scenes. This year, we're excited about becoming a bigger player in the experiential world and working on more consumer facing materials. It's only January and we're already having productive conversations with some of the leading content creators and key players in new technologies such as VR and AR. TV and Interactive Gaming are both having big moments, and we are excited about the opportunities for Tangent to collaborate in both areas. We're looking forward to expanding our relationships with existing partners and working with new ones.  
How You Know A Co-Working Space Is For You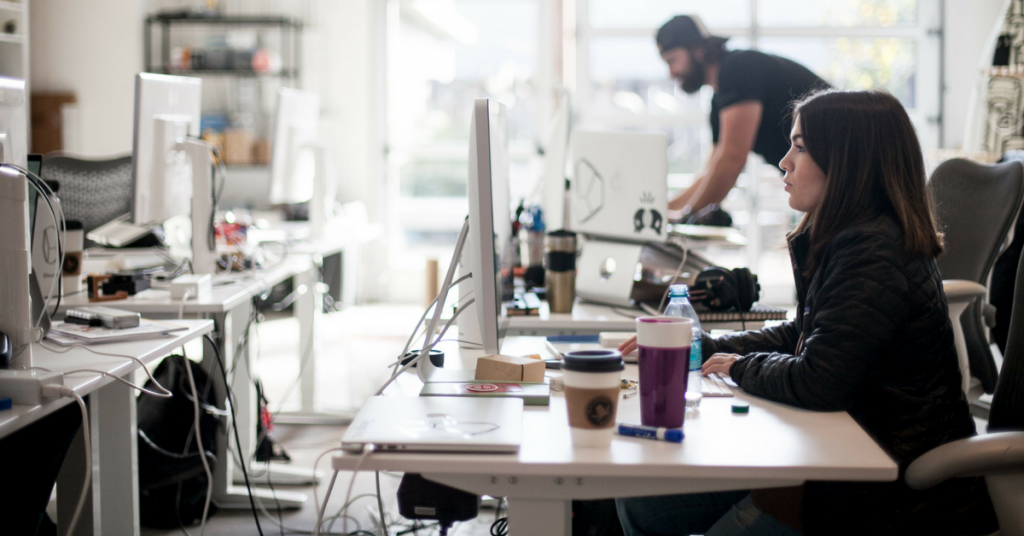 Working at home is one of the best reasons to become a freelancer. However, there are people who work better when they need to get up and get dressed or when they are surrounded by co-workers. A group of people doing different jobs but working together in the same space is called co-working. Here are some ways to determine whether it's time to look for a co-working space.
You're Not Getting Work Done
Working from home is great but only if you get work done. This is perhaps the obvious sign that you need to find a co-working space. If you're snacking every 15 minutes or you spend lots of time on social media instead of getting work done, you seriously need to consider a co-working space.
You Want Human Interaction
Humans are naturally social beings. Even if you hate some of your old co-workers, there is something about being about other people that can help you work hard throughout the day. You might not like some of your co-workers but sometimes it's nice to have somebody to complain to or chat with every day. If you find that you're missing water cooler chats or if chat messaging is not enough, perhaps it's time to look for a co-working space.
Your House Is Distracting
Your house has a bed, a TV, a fridge full of food and maybe your kids. All of these can be distracting especially if your kids need attention or if there's noisy construction nearby or when a telemarketer calls. Distractions also keep you from focusing on work and getting it done in a timely manner.
You Need To Meet Clients
Yes you house is cozy and warm, but is it really an ideal place to meet clients? What if your home is a studio apartment? Is there enough space for all of them to discuss matters comfortably? Co-working spaces have common areas like conference room where meetings can take place in a more professional atmosphere.
You Need Space
There are just some types of work where you need a big space. You might need lots of light, big windows or a big table or space for bulky equipment. Not all co-working spaces are big, but there might be something that can accommodate your need for bigger space.
You Need To Get Out Of Your PJs
If you haven't changed out of your pajamas for a couple of days, perhaps you need to look for a co-working space. Changing into something more professional could help you focus and become more productive.
You Need A Central Location
Your house could be out in the suburbs or somewhere not accessible to public transportation which can create logistics problem not only if you're meeting clients in their offices but for supplies deliveries too. A central location - which some co-working places have - is not only convenient to clients but for other matters too.
You Need To Grow Your Business
A home business is fine if you only have 1 or 2 employees. But what happens when you need to scale up and need more space? A co-working space can give you the flexibility to scale up or down depending on your needs. Depending on the co-working space, it can be for a small 1-man team or a 10-person team with access to a conference room.
Networking
When you're in a co-working space, you are surrounded with other goal-oriented people. This is a good opportunity to network with them, learn their business or share thoughts. Having access to people in different industries can open new doors of opportunities.
You Need Work-Life Balance
Work-life balance is important but it can be hard to achieve for some people when you work from home. Chores, children and distractions make it hard to focus on work so it creates an imbalance by making it hard for you to work. When you're in a co-working space, you can forget about your house for a while to focus work. However, you still have the freedom to attend to your child's PTA, go to the gym or pick up your dry cleaning.
8 Signs Of A Sabotaging Coworker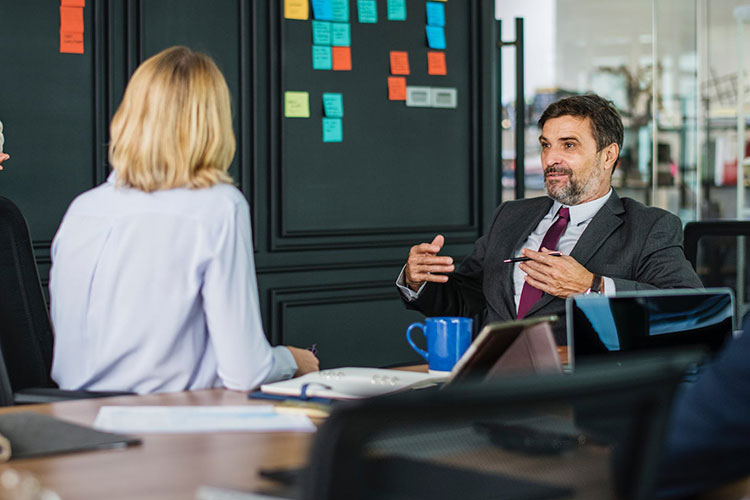 No one wants to be around a coworker who intentionally wants to sabotage other people's work or even the company's progress. A work place is a place for growth, innovation, and forward thinking. But unfortunately that doesn't mean everyone's on the same page. And in the office environment, you can't simply just get avoid the person. At some point you will intersect, and at some point, you may be their next target. And that's why it's important to be able to learn the signs of a sabotaging coworker so you can spot them early on and navigate yourself (and possibly others around you) safely.
They Procrastinate On Important Deadlines
We can't all make deadlines 100% of the time. And there will be times where a coworker simply can't deliver on the dot, and that's acceptable to a certain point. Being late from time to time on delivering projects and deliverable is one thing. But a coworker who is consistently late only on important deadlines is a sure sign that this coworker intentionally wants to bring the team down. Their tardiness might not be accidental. It might be something they're intentionally doing in order to slow down a project or derail the team's efforts. This is one of the earliest signs of a sabotaging coworker that you need to be alert of.
Randomly Interested In Your Personal Life
Team bonding is a good thing in an office environment. After all, a healthy culture does promote conversations and coworkers getting to know each other well enough to grab celebrate together outside of work. But if a coworker that you're not close with, out of the blue becomes interested in your personal life, be on the lookout. That's not normal behavior, and can signal someone who's simply seeking information. In some cases, this can be harmless curiosity. However, if the signs are there with a few other on the list, it's a sure sign the coworker isn't a great team player and could be looking for ways to undermine your work.
They Spread Rumors
We all hate office rumors. And we especially hate it when it's about us. Anyone who goes around spreading rumors on a routine basis, is also likely to be a sabotaging coworker. If the rumor being spread is related to a coworker, that's a major red flag. Spreading rumors around the office is toxic, destructive for whoever that's being portrayed, and most important - just plain wrong. They're not just sabotaging an individual, they're potentially sabotaging the morale of the entire company by going around spreading rumors. You can easily spot these type of coworkers based on their language. You'll often hear them begin a rumor with something like..."I'm not suppose to tell you but...""You didn't hear this from me...""Just between us..."And my favorite. "I don't think this is true, but I heard..."
They Try Too Hard To Be Dominant
There's great leaders and bad leaders. And then there are those who aren't even leaders, but they demand you follow them. These are your typical office "alphas". They always try to "dominate" people or appear alpha in a group. You can easily spot them standing  with their legs wide open and their body language asserting dominance over someone else for no particular reason. You can often feel their aggressive energy just by being around them. And they tend to speak loudly to get your attention. They're also the type who demand respect instead of commanding it. And more often than not, they don't get what they want. And the result of them not getting the respect and appreciation they aggressively pursue, they'll lash out and try to sabotage those around them.
They Don't Celebrate Other Coworkers
Nothing lifts moral of an office more than a wonderful celebration of someone else's achievements. Your time will come and when it does, your coworkers will also celebrate your accomplishments. When another coworker reaches a sales goal or achieves something great, the saboteur will likely to be the first one to dip out. You can easily spot them based on facial expression. Next time there's a celebration, be on the lookout for the person that's looking miserable, despite everyone else cheering on a coworker's success. A healthy environment is one where coworkers celebrate each other's success instead of trying to find ways to undermine it.
They Give Backhanded Compliments
Giving compliments to show verbal appreciation of another person's work is a great exercise to build trust and camaraderie. A backhanded compliment, does the opposite. Backhanded compliments are already insulting on their own. But to receive them constantly from a coworker signals something much more sinister. This is usually congruent with the same coworker that's rarely happy for others in the office. If push comes to shove, they'll give you a compliment - a backhanded one. And you won't feel great getting being around them. It also helps to point out that the type who gives backhanded compliments are likely to show multiple other signs on this list.
Overly Negative 
They can put on a fake smile, but when they speak or voice an opinion, that's when you can spot their true negative attitude. They're rarely optimistic or supportive of ideas or other people. They're the first to find flaws in everything and fail to see the good in another person's ideas. There's inherent flaws in just about any idea proposed, and there's a healthy way to share them constructively. But this coworker's intention is to demoralize you and dissuade your idea, not provide constructive feedback to improve upon.
They Take Credit For Other People's Work
Not celebrating another coworker's accomplishments is one thing. But taking credit for their work is just another level of selfishness and greed. This is just a major no-no for anyone in the office. Taking credit that's not yours is a violate of a social contract we all agreed to in a professional working environment. Coworkers who have a habit of stealing credit to boost their own self worth to their superiors are toxic for the office. This is harmful if left unchecked because it both empowers the saboteur in the office, AND discredits and discourages the actual high performer. Why would someone try to perform and achieve their goals again if they're not appreciated, and their credit is stolen?
Disclaimer: Use With Caution
These are some of the more obvious signs of a coworker who's constantly trying to sabotage progress. Do take these signals with a grain of salt. Just because a coworker committed to one of the item on the list, one time, does not make them a bad person. We all have bad days. And we all have personal life challenges to deal with that our coworkers don't know about. Do try to give your coworkers the benefit of the doubt, and do try to see if the habit is consistent and in-fact intentional. Sometimes someone's just having a bad day. With the disclaimer out of the way, you're now equipped to spot the next saboteur in your company.