Why You Shouldn't Be Ashamed Of Self-Promotion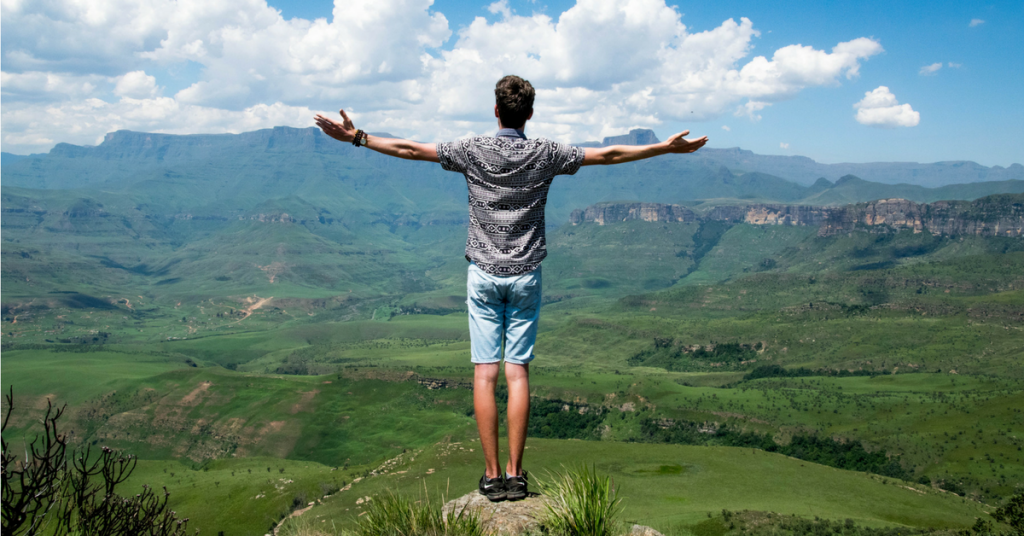 Many of us were told growing up that if we worked hard at school and at work, our efforts would be recognized and we would be rewarded. The sad news is that this is not the way it always works in real life. Sometimes you have to do some self promotion to get noticed. A

 little self-promotion can go a long way. The real world is very competitive and noisy. Singing your praises once in awhile can generate the attention you need to get ahead. So, here are reasons why it's OK to self-promote.
It's The New Normal
Your LinkedIn profile and other social medial platforms are essentially self-promotion tools. Nowadays posting about your success is the new normal. How many times have you seen a friend rave about a new job promotion or a company talking about their new product in social media? We expect to see these kinds of posts because it's what everybody does and we like cheering for them. So why not get some cheers for you too?
Not Everybody Is Aware
Your mom might know about your new blog or new job but you can't assume that everybody knows about it. Sometimes you have to tell the world about your triumphs in order to get more clients, sales or recognition. While everybody has their own agenda for self-promoting, sometimes you just have to make everybody aware of your achievements to get what you want.If you're a small start-up, you need your audience to be aware of what you are and what you're selling. Self-promotion is a low-cost and efficient way of letting people know who you are.
It's Necessary
If you're an architect, photographer, web designer or singer; self-promotion is part of the creative process. Why? Because you can't expect people to be aware of your talent. You have to tell them if you want to get their attention.Self-promotion will give you not only the recognition you need but also the limelight. When you're creative, you want people to be aware of what you can do so that you can be made aware of the opportunities your talent can open.
It Motivates You
Now that everybody in the world knows about your talent or skills, you need to be able to back up your claims. When this happens, it can motivate you to do better. Self-promoting will lead people to have expectations because you chose to broadcast your achievements. This can also lead to better opportunities. When a manager needs somebody to do a job, he or she will think of you because they've heard that you're doing great things.
It Can Help Other People
When you are confident enough to self-promote, it can help other people overcome their fear of self-promoting. A friend might say that if you can do it, then they can too. When you are self-promoting, doors and opportunities not available could suddenly open and this could be true for other people too. Giving others confidence to believe in themselves makes the world less scary.
Boost Confidence
Doesn't it cheer you up every time somebody likes your posts about your achievement? Doesn't it give you a confidence boost? It might just be the something you need to help you finish a very hard project or a confidence booster when you're facing challenges.
Information Dissemination
People need information and one of the best ways of doing so is through self-promotion. Sometimes, the best information comes from the source. Communication lines can get muddled and consumers end up with the wrong information. What better way to avoid this than by self-promotion. You can start by spreading the word yourself before letting other people handle the information. This way, you have it right the first time.

Never be ashamed of self-promoting even it's about you or if the idea is yours. Self-promotion is now the new default and thinking that it is shameful might be hindering you from opportunities. People who are afraid of self-promotion might be afraid of being scrutinized. So if you're not one of these people go ahead and start promoting.
5 Things To Give Up To Be Truly Happy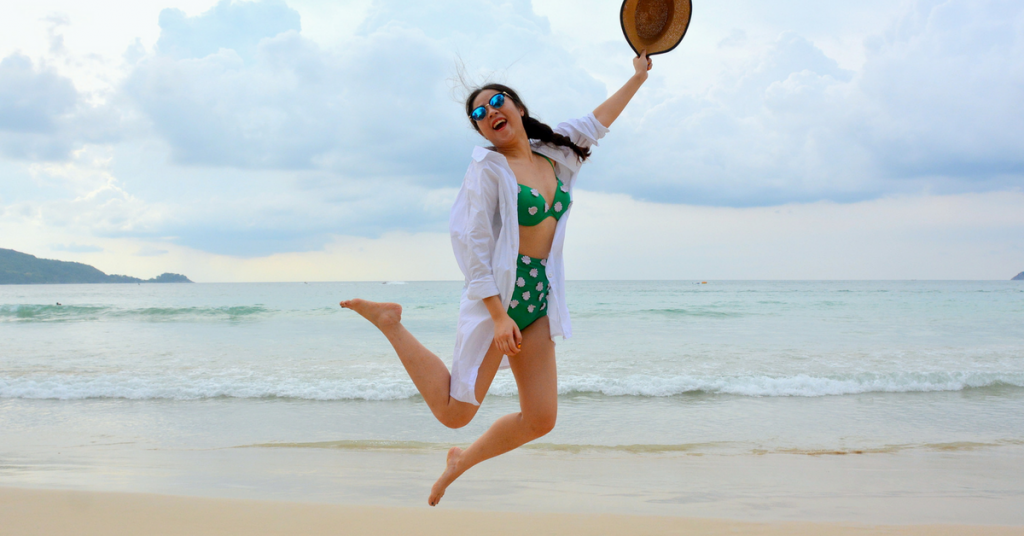 Did you know that the only thing standing between you and happiness is you? Nobody else should set limits on you and you shouldn't believe that you have limits either. No matter how old you are, what gender you are, or where you are, you deserve to be happy. There are some things in life that you cannot control, but happiness is not one of them. If you truly want to be happy, there are things that you have to learn to give up. Here are the 5 best examples.
1. Give up excuses
Excuses are stumbling blocks people use as crutches to avoid certain unpleasantness. But excuses bar the way to true happiness. Giving it up can lead to a happier future. For example, if you've been thinking about losing weight but always find yourself being "too busy" to join a gym, then today is the day you say good-bye to excuses. This does not mean to say that you have to give up work or other activities that keep you busy. This means that you have to find time to workout if you really want to get fit and shed those stubborn pounds.Remember, if you want to be happy, then stop with the excuses. You have to make time for the gym if you want to be happy and reach your goals.
2. Give Up Toxic Relationships
Toxic relationships are physically, mentally, and emotionally draining. They eat up your time, and it is not benefiting you in any way. It also gets in the way of self development or pursuing other relationships, which could be more beneficial. At some point, you have to find a way to break away from a toxic relationship before it affects you even more. You have to find a way to let go of the person who is causing you all this stress and grief. It won't be easy. Ironically, people in toxic relationships use it as a shield, because they are afraid of being truly happy. They become conditioned to the misery and forget how a normal relationship functions. In order to make room for happiness in your life, you have to cut off the toxicity and start thinking of the future and its possibilities.
3. Give Up Stress
Yes, it is possible to give up stress. Stressing out over a problem won't help you solve it. In fact, stressing over something leads to even more problems. The best way to give up stress is to find out what is causing it and then finding ways to get rid of it. Let's say you need more money and it's causing you stress. Once you admit and find out what is causing money problems, you can find ways to solve it. A good idea is to re-examine your budget and find out where you are spending money. The next step is to find items you can give up so that you can free up some cash. Alternatively, you can find other means of employment to come up with more money. The important thing to remember about stress is finding ways to solve it, because it usually gets rid of the stress.
4. Give Up Bad Habits
Bad habits like drugs, alcohol, and smoking have serious career health and relationship consequences. Giving them up before it is too late can help save your career, relationship, and your life. Bad habits have a bad way of isolating us from coworkers and family aside from ruining our health. Smoking and drugs can have serious financial consequences too.The first step to recovery is to admit that you have a problem. Once you know what it is, you can take steps to solving it. Don't be afraid to ask for help. There are many people who are trained to help you from consuming these substances so that you can correct your bad habits.
5. Give Up Regrets
At some point, you have to let go of your past so that you can focus on the future. As they say, what's done is done, and there is no way to go back to correct it. However, this does not mean that it cannot be undone. Stop regretting and start focusing on what you can do to correct your past mistakes. Make something happen instead of thinking about what happened. Regrets are good because you get to learn from it but holding on to them can also keep you from growing and maturing into a better person.
The Happiest Places In The World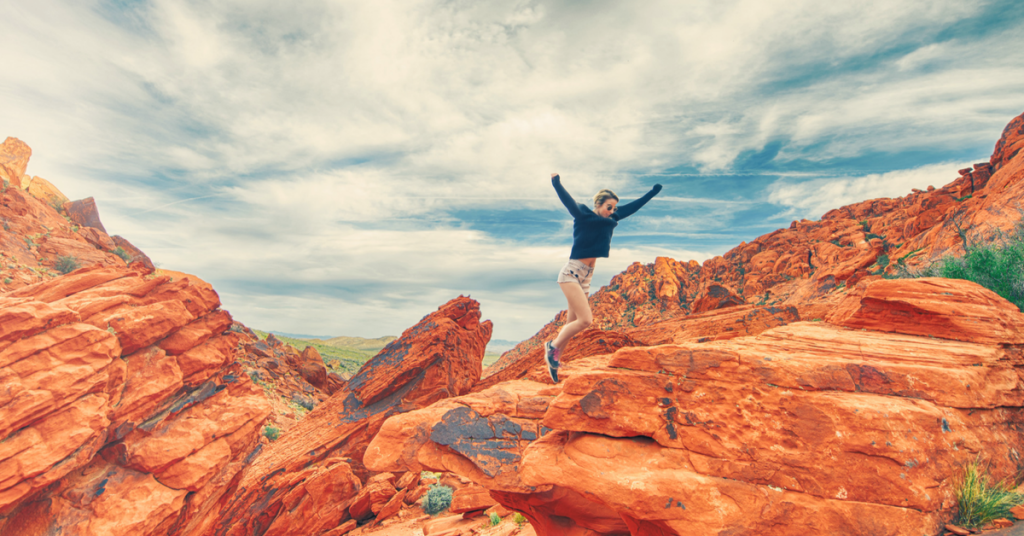 Human beings are in a constant pursuit of happiness. Happiness is a state of mind and varies from one person to another. Personal happiness depends upon many factors like general health, career growth, freedom of expression, and so on. Communal happiness is an index which is measured to judge the overall development of a place or a nation. The general well-being of the citizens and environmental balance maintain the overall happiness of a place.

The phrase Gross National Happiness (GNH) was coined in 1972 by Bhutanese King Jigme SingyeWangchuk. It is an index to measure the collective happiness of a nation. This concept has been accepted by many nations and the UN General Assembly had accepted it as its global development agenda in 2011.  The four main points of GNH are sustainable development, preservation and promotion of cultural values, conservation of the natural environment and establishment of good governance.There are many factors that make a country or a place happy. The GDP per capita, life expectancy of the people, the freedom to make personal choices, overall kindness, and social support contribute to the general happiness of the people.
Denmark
This tiny Scandinavian country is the happiest country in the world. The average life satisfaction level here is 7.69 out of 10. Gender equality is one of the key factors of this communal happiness. The government supports the families and children, and mothers get free health care. They have very high levels of social fairness. The capital Copenhagen is one of the most preferred food destinations in the world. The city offers an excellent quality of life for all.
Switzerland
Switzerland is one of the happiest countries in the world. The citizens have very low levels of stress and are satisfied with their lives. Swiss government offers the best healthcare for its citizens. The country is financially strong and has one of the highest per capita income levels in the world. This European nation encourages innovation and gives enough opportunities for people and businesses to grow.
Canada
Canada is one of the most prosperous nations in North America. The people are generally peace loving and tolerant. Canadians have a good life expectancy and freedom of choice and expression. They believe in strong bonding with family, friends, and co-workers.
Costa Rica
Costa Rica is rich in nature and the citizens are generally happy. The country is lush green and the people like to conserve the healthy environment. They have no army and the government money is spent on education and healthcare. They have a high life-expectancy of 78.5 years on average. Costa Ricans preserve their wildlife and greenery and tree plantation programs are quite common there.
Bhutan
Bhutan is the only Buddhist kingdom in the world and is the happiest nation in Asia. This tiny country surrounded by the Himalayas is incredibly green. 50% of the total area of the country is preserved for wildlife. The King helps maintain the perfect balance between globalization and age-old traditions of the country. They do not encourage development at the cost of damage to the environment.

Money is not the only deciding factor in measuring happiness. The generosity and well-being of the people matter the most. Good weather and natural environment, perfect work-life balance, affordable healthcare enable the people to live a rewarding life which in turn increases the GNH of a nation.
Ways To Deliver And Receive Negative Feedback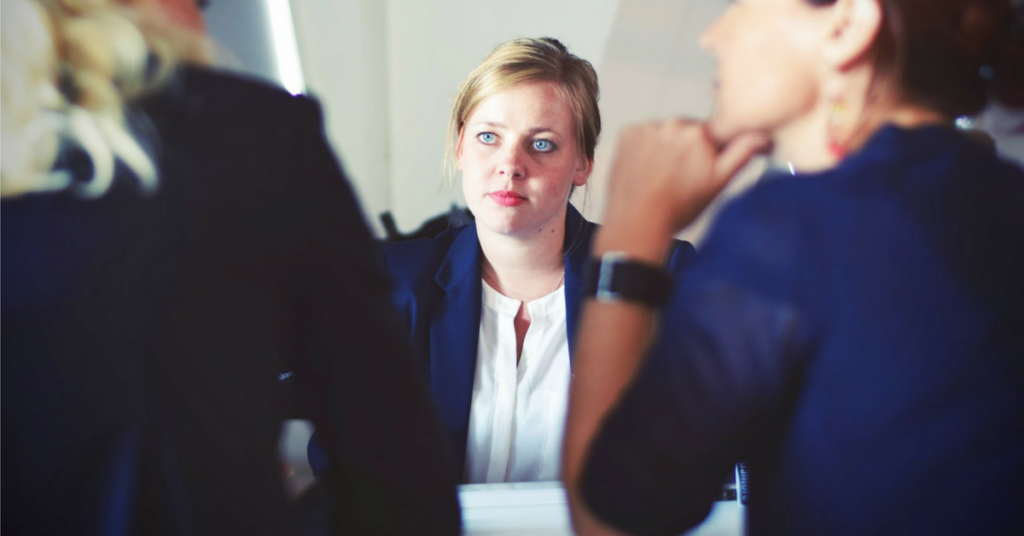 Positive feedback is easy to give and receive. The problem arises when it is time for negative feedback. When people hear bad things about them, it is normal for the person to be defensive, angry, or insecure. Negative feedback is to be expected, because nobody is perfect and there are times when behavior needs to be corrected. No matter what the situation is, negative feedback should be given in a constructive manner. Here are some tips to consider if you have to give negative feedback and what to do if you are on the receiving end.
Delivery Is Key
Most managers take the sandwich approach to delivering negative feedback. They usually start off with the positive and then segue to the negative and bookend the whole thing with more positive feedback. The problem with this approach is that it is confusing. By bookending praises in the end, the employee might not know what the point of the conversation is, leading to confusion.To avoid this, the delivery of the negative feedback should be direct. Managers can start with something positive such as the value of the employee to the company. The next phase should lead towards the negative feedback. For example, "We noticed a decline in your production. We are wondering what the problem is and how we can support you." After this, the conversation can turn towards support and coaching. Tell him how this behavior affects the organization and ask how you can help to avoid this in the future. It is also important to ask them the cause of the behavior so that everybody is aware and can take steps to avoid or correct it.For employees on the receiving end, feeling defensive or hurt is normal. However, being a team player is also important especially if you want to stay employed. The best way to handle negative feedback is to focus on constructive criticism. Remember that it is not personal and is about your work and how your behavior is affecting the team or company. It is best to focus on how you can change or correct the behavior and to work with managers to find solutions.
Ask For Time
Managers and employees both need time after negative feedback. Managers usually deliver negative feedback because the situation is fixable. Everything takes time to get fixed. Managers and employees cannot expect change overnight. In fact, this can be an ongoing process. As a project goes on for example, manages can have certain expectations from team members that can change over time. Employees are expected to adapt to these changes, so it is normal to expect frequent adjustments.Some employees might need time to test the validity of the feedback. Time outs like these can diffuse potentially heated exchanges. Both employee and manager should be respectful when time is needed. Employees can say "Thank you for your feedback. I will give it some thought and will get back to you." When managers feel that enough time has gone by, they can request a follow-up to demonstrate that enough time has been given. Respect should go both ways to preserve relationships in the business.

Listening to negative feedback can be hard and so is giving it. However, negative feedback is needed so that behavior is corrected and events can go their proper course. Without negative feedback, there is no improvement and most of all, there is no way to move forward.