Things You Should Never Say During A Presentation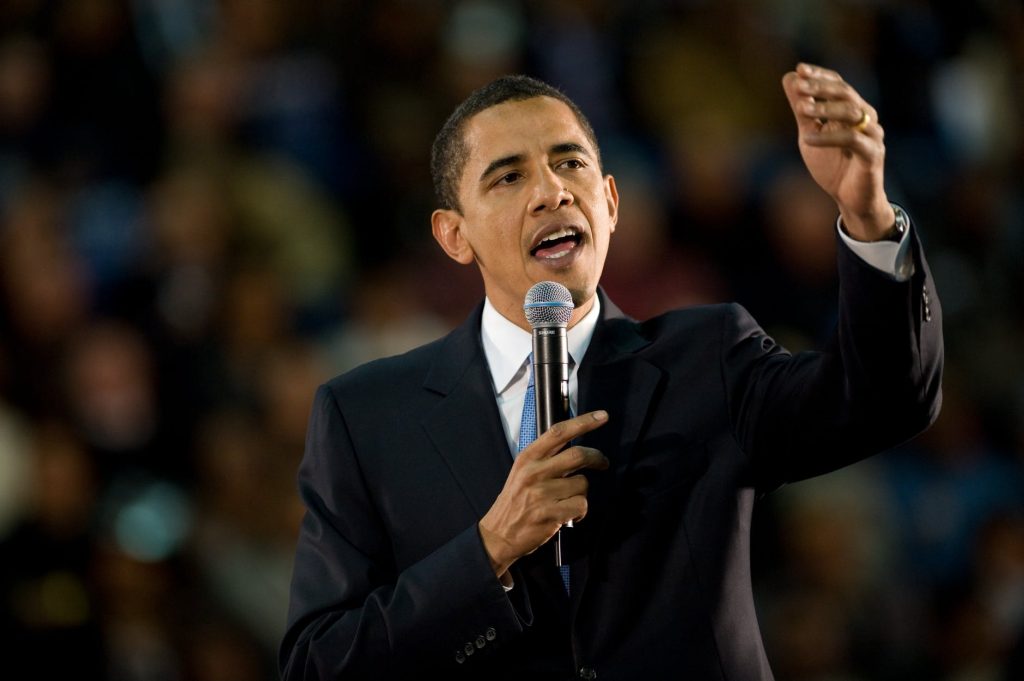 Many people have cold feet when they are asked to present something in front of a live audience. A sales presentation is a make or break situation for the companies. An excellent presentation can bring in a lot of new prospects for the company. Similarly, a bad presentation can also sour the relationship with an eager prospect. Public speaking is intimidating, but you can avoid the common mistakes and make a mark as a public speaker. You should be calm, confident and organized during the presentation. Here are some points you should remember during a presentation
"Hello! Can everyone hear me?"
You can feel very nervous before your presentation, but do not begin with this question. It is your responsibility to check the audio, but try to arrive early to check everything. When you are speaking at a large conference hall, the chances are high that someone has already checked the audio-visual facilities. Take a deep breath and smile at the audience. Begin with full confidence.
"I've got a lot of information to cover, so let me get started."
This statement can make your audience lose all interest in your presentation. People believe that longer presentations are boring. Starting with this statement assumes that it's going to be a long boring lecture instead of a captivating presentation. If your presentation happens to be long, do the work to shorten it in advanced, and come prepared to give a more condensed presentation without losing the overall message. 
"I'll keep it short"
This is a promise no one keeps. You should not use this statement before the presentation. Your audience comes to hear something promising and get inspired. It does not matter if your speech is long or short. When you say "I'll keep it short", you're also underselling your ability to maintain your audience's attention. 
"I did not have much time to prepare"
You should not begin your speech with an excuse. People in the audience look forward that the presentation will be a well-prepared one. They invest their time and money to be prepared for your presentation. It's only fair that you should be prepared to present. 
Fillers
Never use the words like "Umm", "you know" or "like" in your presentation. Your audience will assume that you are not confident about what you are saying. The fillers in your speech can distract them from the main point of the presentation. If you need to think about something, you can take a short pause in between.
"In Future, we plan to…"
Never reveal anything about the products that is still under production. Make public announcements of your new products and offers. Your audience expects detailed information of your new and ready products. If you have something exciting on the way, wait for it to actually be ready to start talking about it. 
"Avoid reading through the pages"
Do not just read aloud the pages or slides. This can turn the session dull for your audience. Try to present your points in an interesting way. You can begin with a small story or show some examples.
"I'll get back to that later"
The audience is always eager to interact with you. They can ask many questions after your presentation. Do not avoid their questions. It leaves a bad impression on your audience. Try to answer their questions politely.
"I guess that's it"
You should not end your presentation with this statement. Prepare your speech in such a way that it becomes obvious it is the end. Your transition to your next point should come naturally.
Make your speech fit in the given time-slot. Do not come underprepared and prolong your speech. You should not completely depend on the prepared write-ups or slides. Try to conclude it with some interesting information. Keep some time to interact with the audience, but do not get stuck with irrelevant points or questions.
How To Get Rid Of Office Gossip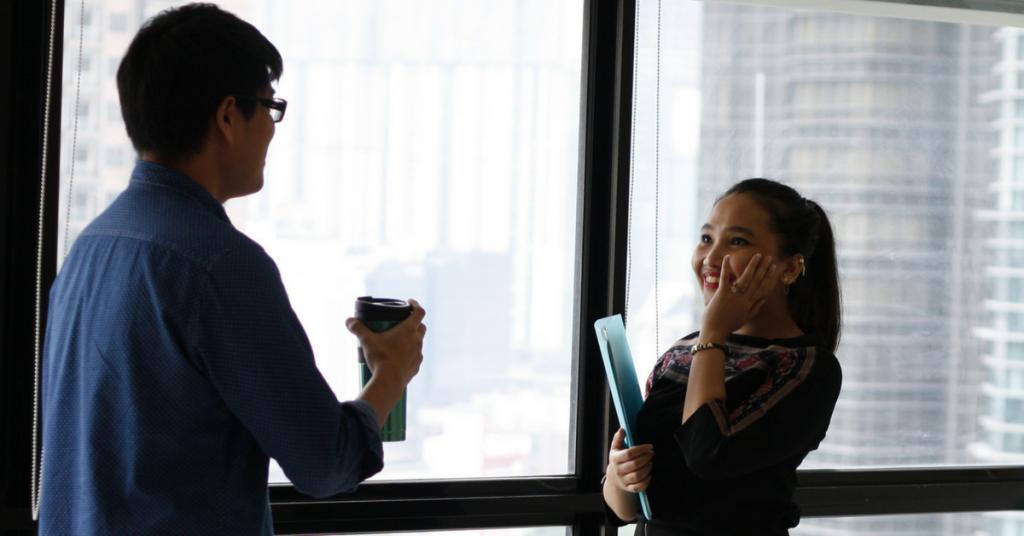 Office gossip is a negativity that affects almost every office. No company encourages rumor or gossip, but it is present everywhere. A little gossip is not that harmful. However, rumors and gossip can cast a spell of mistrust among employees. Handling harmful gossip can be difficult for managers. It is not very comfortable for them to bring the issue into the daylight. As a leader, you should control the gossip and let your employees know the actual situation. Here are some ways to get rid of the continuous flow of gossip.
Do not take work gossip to heart
In most of the cases, office gossip is deliberately created to spread malicious nonsense. Some people want to create a sense of fear and insecurity in the minds of the employees. So, you should not take the rumors personally or defensively. The management of the company should take strong actions against spreading false stories. Focus on the present and try to find the reason behind the rapid growth of gossip inside the company. You should try to deal with issue objectively avoiding all kinds of personal attacks.
Do not participate in any kinds of gossip
As a management head or a team lead, you should not participate in any kind of gossip inside the office premises. It would be a wrong signal for your subordinates. Do not belittle yourself in front of the employees of the company. Try to keep a distance from the groups who believe in big talks. Be aware of all the happenings in the company. Keep the facts ready to assure your team when they are in doubt. Motivate your team to stay away from the gossip mills.  
Get your facts right
You know you need to stop the flow of gossip and rumors to keep the office environment professional. Before you can act, you should know the true facts. Try to know where the office gossip started. Ask the team leads and departmental managers what they have heard. You should maintain an easy relationship with them. They can come and speak freely to you. It would be easier for you to fathom how much the gossip have spread and who are behind the wall.
Address the problem frankly
The first step to stopping the gossip is directly talking to the person who is spreading it. You should always remember that there are other people too who are indirectly related to it. There are some people who always believe the story and are responsible for spreading it in no time. So, as a leader of your company you need to address the entire team and if it is a very serious issue you need to address the entire company. If your employees are concerned about certain issues, answer them frankly. You can keep a suggestion box where your employees can post anything anonymously. If their identity is protected, they will cooperate with you to get rid of the harmful rumors spreading inside the company.
Make it a company policy to prevent gossip
It is important to draft a strong policy against spreading of rumors. All the employees should know how creating negative stories about the company will be treated. Provide them with examples how to keep the office environment free from rumors. Tell them how to curb negative interaction and discourage gossip-lovers.
Augmented Reality With Microsoft HoloLens And Project Tango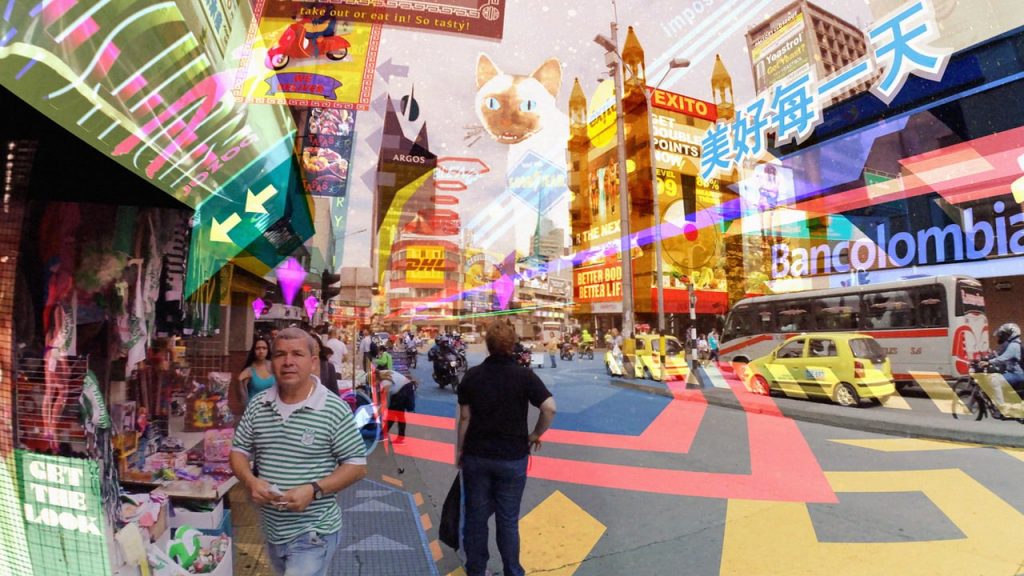 If you've been reading Owner's Magazine lately, you've probably read my article about virtual reality. There I detailed information about the latest VR headsets to make a proper buying decision. However, I intentionally left out augmented reality. Augmented reality, or AR, is different from VR in which VR fully immerses the user inside of another world, AR (also known as mixed reality) superimposes virtual objects onto the real world. Holograms are an example of augmented reality. Popular AR games such as Pokémon Go are also examples of AR where your smartphone camera superimposes the virtual Pokémon on a live video feed making it seem as if the Pokémon were standing in the real world. The technology behind AR is nothing new. Even in today's world of smartphones, many augmented reality apps were released on iPhone and Android devices back in 2008 and 2009. However, with the seemingly popularity of VR, more attention is also being given to AR solutions. Two of the biggest players in this space are Microsoft and Google.
Microsoft HoloLens
One of the more interesting AR devices comes from Microsoft. The HoloLens is a head mounted device that allows the user to view "holograms" through the lenses (hence the term "HoloLens"). The HoloLens features a bevy of sensors such as an accelerometer, gyroscope, magnetometer, four IR sensors for mapping the environment, a depth camera, ambient light sensors, 2.4-megapixel front camera, and microphone array. Along with an Intel CPU, Microsoft developed a custom chip called the "Holographic Processing Unit" or HPU. The HPU processes the sensor data as well as hand gestures and voice recognition. The HoloLens runs full Windows 10 and can run Universal Windows Programs. Regarding the hand gestures, there are two main gestures: bloom and tap. Bloom is simply balling your fist up palm facing up, and opening the fingers up like a flower (hence "bloom"). The bloom gesture activates the shell which allows you to access other programs. This is akin to pressing the Windows key on a PC or the Xbox button on the Xbox One. The second gesture is the tap. You aren't literally tapping the air but it's more like holding your index finger up then touching your thumb. This is used to select objects and windows. Windows can even be dragged around and pinned to walls or tables. Microsoft isn't technically marketing this towards consumers yet. This is primarily for developers to create applications although anyone can buy the development kit for a wallet busting $3000.
Project Tango
Project Tango is the augmented reality platform developed by Google. While the Microsoft HoloLens is an actual headset, Tango goes a more practical route and utilizes a smartphone or tablet form factor for AR. The devices provide the hardware necessities such as various sensors and RGB-IR camera for depth sensing. The Tango software uses the hardware to enable motion tracking and visual recognition of the environment. The IR camera allows Tango to map the environment including distance, sizes, and depth. That information is then stored for future applications to use. This has many practical uses such as navigating through stores, mapping, and visualizing data. For example, you could use Tango to see exactly how a piece of furniture would look in your home before buying it. Google partnered with Lenovo to release the Phab 2 Pro, the first commercially available smartphone with Tango built in. At CES 2017, ASUS announced that it will also be releasing a Tango enabled phone along with Daydream VR.
Which Is The Future? VR vs AR?
There has been some debate over which platform is more viable for the future. Virtual reality completely immerses the user in a new world. These kinds of experiences are better suited to content consumption and entertainment. All three of the major VR platforms (HTC Vive, Oculus Rift, PlayStation VR) all focus on games as their primary use case although some of them do allow you to watch movies in your own personal theater. At Facebook's Oculus Connect event back in October, Mark Zuckerburg unveiled a vision for new ways to use VR for social interactions. He used the Oculus Rift to interact with virtual representations of himself and two other colleagues in a totally virtual space. Imagine being able to debate politics and religion with your friends in real time in a virtual world…actually…that may not go so well. However, being able to interact with another person in virtual reality would dramatically change and revolutionize how we connect with our friends and family. The primary drawback with VR is the total disconnect from the real world. VR often involves putting on a somewhat bulky headset and tuning out the world around you. The advantage of AR is that it allows you to interact with virtual objects while still being cognizant of the real world around you. AR also allows more practical, everyday uses. Imagine having a digital map displayed on your windshield on your car that helps you navigate and alerts you to any hazards or speed limits. Imagine virtually placing a couch in your actual living room before buying the couch. Construction workers and architects could use AR to precisely build structures while seeing a virtual representation of the building. Google's Translate app can already translate text into another language in real time. So which one is the future? I think one of two things will happen. Either AR will eventually become dominant and heavily used in everyday life or there will be a mixture of AR and VR depending on the medium. VR will likely dominate the entertainment space with movies and gaming while AR is what most people will interact with daily. Project Tango will further accelerate the adoption of AR into Android phones. Apple is rumored to working with Carl Zeiss for their own augmented reality solution. History has shown us that once Apple implements a feature, the market generally follows suit. Regardless of what happens, the dream of the Star Trek HoloDeck is slowly coming to fruition.
Why Amazon's Second Headquarters Should Choose Northern Virginia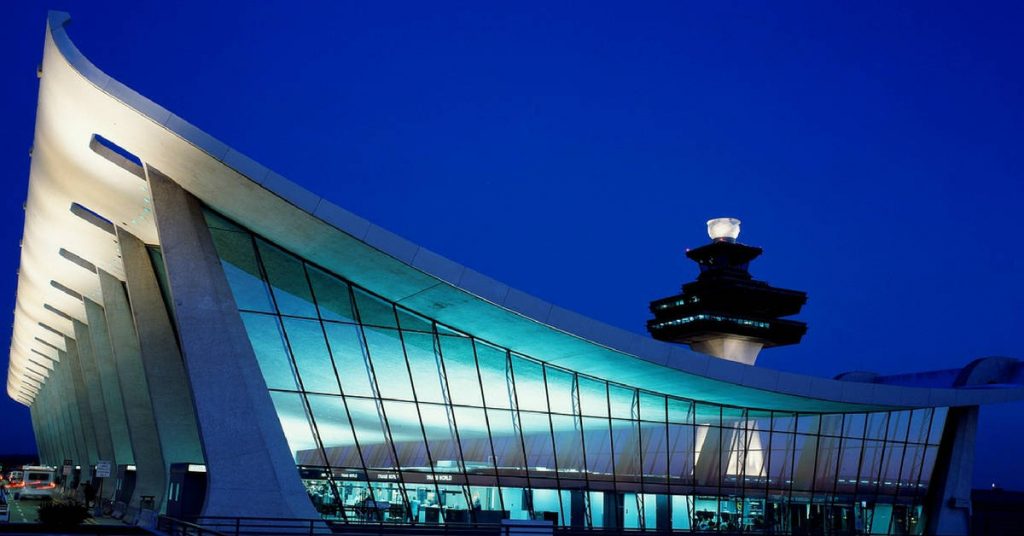 Among the top 20 shortlist for Amazon's second headquarters, Northern, Virginia is not a stranger to the massive tech company. Amazon CEO Jeff Bezos have frequently conducted business in the region. Bezos is known to own The Washington Post and Amazon's cloud service AWS is situated in a huge data center in the northern Virginia region. It is no surprise that Northern, VA is listed on the list. This region proved to be a safe home for Bezos' businesses, it would only make sense that Northern, VA is the next home for HQ2.
While the nation waits for the announcements of Amazon's second headquarters, speculations rise as Amazon employees crowd ARLnow.com. The local news-source for Arlington Virginia have reported major traffic from an internal Amazon site. The article reporting the county's green building council had received over 6,000 page views and 3,500 visitors from an Amazon web page that is only visible to Amazon employees. Amazon's interest in the community's dedication to sustainability is predicted to help the company's future development of a sustainable building of their own.
The area is surrounded by copious international airports including Ronald Reagan Washington National Airport, Washington Dulles International Airport, and Richmond International Airport for Amazon's consideration  of transportation. The bid for Amazon had reports of the Hub property as a potential site for Amazon's second headquarters. This 85-acre undeveloped location is near the Dulles Airport, perfect for Amazon's demands.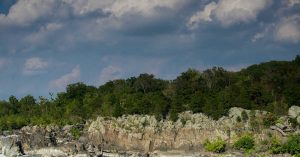 Amazon announced that they are developing a second headquarter of up to 8 million square feet in order to accommodate 50,000 workers. The plan to bring in 50,000 lucrative jobs to the new location will create billions of dollars in investment for the community. This opportunity for economic expansion does not come often, but neither does a perfect business location in Northern Virginia that is close to Bezos' other businesses.
A possible site for Amazon's second headquarters is on the border of Fairfax and Loudoun counties along Metro's Silver Line. "We are very excited that Northern Virginia is included on the short list as a potential location for Amazon's second headquarters," spoke the chairman of the Fairfax County Board of Supervisors, Sharon Bulova. "Fairfax and Loudoun counties are able to offer a great quality of life coupled with an innovative and business friendly culture for future Amazon corporate neighbors and employees. With our highly educated and talented workforce and a location close to Dulles International Airport and a new Silver Line train station, we hope we will have the opportunity to welcome Amazon HQ2 to Virginia."
Small businesses and agencies within Virginia are able share their professional insight to Amazon now as well. This is why Amazon HQ2 Should Choose Virginia.
If you are an agency from Virginia, and wish to contribute, please fill out this form here: https://ownersmag.com/need-talk-marketing-pr-agencies-amazon/
*Sponsored by Penji*