iPhone X – Everything You Need to Know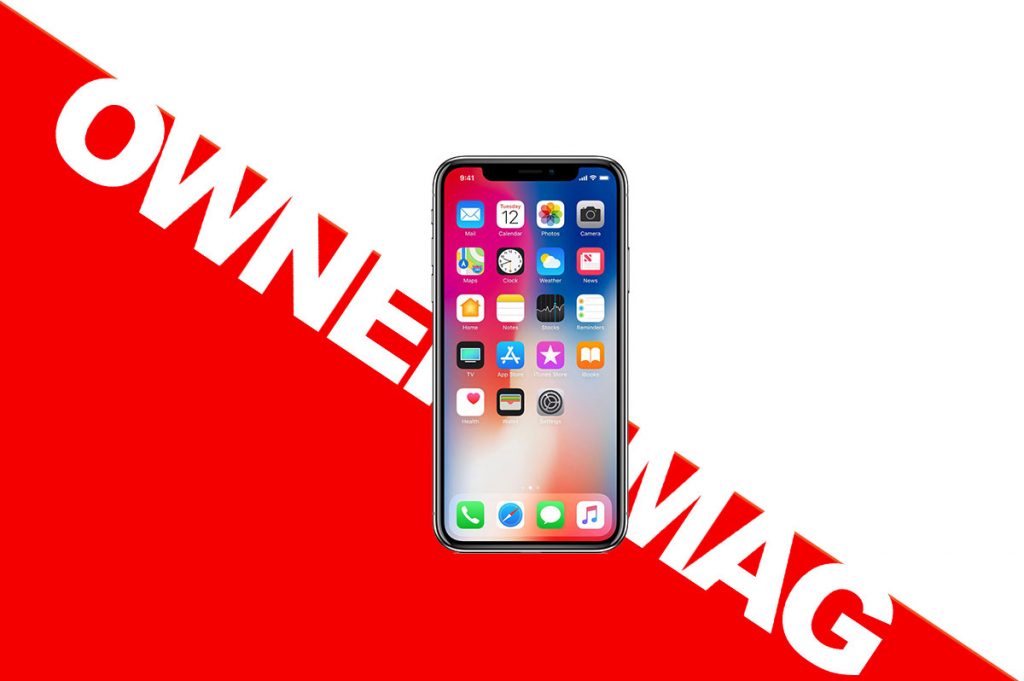 Here's everything you need to know about the iPhone X. Apple recently debuted not one, but 3 iPhones. Much has been under speculation about the 10th anniversary iPhone that Apple's been keeping under wraps. Ironically, as soon as Tim Cook announced how Apple would "double-down" on securing leaks, the internet started leaking more and more information about the new iPhone. So by the time Apple came around yesterday to announce the iPhone X, few were surprised by the revolutionary edge to edge OLED screen. This doesn't mean we aren't amazed or blown away by it, we were just not surprised.
So what exactly is the iPhone X? What are it's features? What's it useful for? How do you pronounce it? To answer those questions, we're going to save you countless hours of reading as well as avoid watching people's rehash of the Apple event on Youtube. This article will show you everything there is to know (and more) about the iPhone X.
1. The Specs
Color options: It will be available in Black and Silver.
Storage options: 64GB and 256GB
Price: Starting at $999
Front Camera: 7MP with TruDepth and FaceID
Rear Camera: Dual 12MP with OIS (Optical Image Stabilization)
Processor: A11 Bionic Chip
Dust/Water Resistance: IP67
2. How is it pronounced?
Let's start here. It's pronounced iPhone TEN, not EX. Don't walk around like an uneducated fool calling it iPhone X.
3. Availability
Order on Apple's website.
4. What's it made of?
The back is made entirely of durable glass that Apple claims should be shatter proof. Stainless steel band wraps around phone.
5. Why is it call the iPhone X (Ten)?
Because of the iPhone's 10th year anniversary. The first iPhone was released in 2007, and 10 years later is today's 10th year anniversary. Technically, the iPhone 8 and 8 plus should be called iPhone 7S and 7S Plus given that it's not a complete re-design. Apple's usual trend in naming is that an iPhone deserves a full numerical bump if and only if it's a complete transformation. Think back to the iPhone 3 to iPhone 4 overhaul. Remember how drastic the iPhone 4 was to the iPhone 5? And who could forget the dramatic change from the iPhone 5 to iPhone 6. The iPhone 8 and 8 plus are basically iPhone 7 in terms of design with internal CPU and camera upgrades.
So why isn't it called the iPhone 7S then? Because this year Apple decided  to break away from traditions. They went from 8 to 10 in the same year without batting an eye, so…I don't think they care about 7S at this point.

6. New Screen
The iPhone X sports a 5.8 inch edge-to-edge Super Retina (2436 x 1125 OLED display), with a pixel density of 458 pixels-per-inch, and a 1 million to one contrast ratio. Having an OLED display of this caliber means the phone can support Dolby Vision and HDR10, HDR-ready display, 3D Touch, and True Tone support.
Being an OLED screen also gives you a richer and more "realistic" black color. In a traditional LCD screen when you're viewing a black image, the screen still has to display some level of light underneath the darkened pixel. It can't actually turn OFF the pixel and give you true-black. In the case of an OLED screen, it has the ability to completely turn off the Pixel, giving you an accurate true-black.
The OLED display is expensive, much more than the previous Retina LCD screens Apple used. This is one of the reason why the iPhone X starts at $999.
7. Home button
No. You swipe up to go home.

8. Rear Cameras
Get ready, this is going to be a long one.
The iPhone X has DUAL 12 MP camera one, one with wide-angle f/1.8 aperture lens and the other has telephoto f/2.4 aperture lens. But they're not ordinary cameras. They come with dual Optical Image Stabilization to reduce motion blur and better images in low lighting. The cameras can now record videos in 4K at 60FPS and slow-motion videos at 240FPS.  The lens can also zoom up to 10x for photos and 6x for videos.
In short, the front cameras are good…really good. Probably the best we've ever seen on an iPhone.
9. Front Camera (Selfie camera)
The front (selfie side) cameras are revolutionary. It's a 7MP camera that takes better selfies than any other previous iPhones. The new Portrait Lighting mode allows users to take stunning selfies, adjust lighting in real-time, and cycle through different modes such as natural light, studio light, contour light, stage light and stage light mono. Portrait Lighting is supported by both the front and rear cameras.
The front camera is also capable of 360 Selfies and Augmented Reality, unlocking a world of possibilities for new app features to roll out in October.
The new "Selfie Scene" feature will utilize depth data (from TruDepth) to overlay your face over a variety of landscapes and scenes.
10. FaceID
FaceID stands for Face Identification. The 7MP front selfie camera can be used for unlocking your device and Apple claims it's even secure enough to authorize Apple Pay. We've seen Facial Recognition in Sci-fi flicks but never imagined the day would come. Apparently Apple isn't the first company to attempt Facial Identification. Samsung and a few other manufacturers have attempted this technology before however couldn't make it secure enough for commercial use. Apple on the other hand, is able to make Face Identification secure and easy to use.
11. How does Face ID Technology work?
The front facing camera utilizes TrueDepth technology to map more than 50 muscle movements and points of articulation on your face. It will also adapt to your face over a period of time and Apple claims it can recognize you regardless of hairstyle, hats, glasses, facial hair, etc. It's also smart enough to distinguish you from masks and photos of you. Is it reliable? Apple claims it's a yes, however Face ID is currently an unproven biometric security measure. Only time will tell if it holds up.
12. A11 Chip
The iPhone X is being deployed with the all new A11 Chip. It's a 64 bit 6-core processor, 4 High Efficiency cores and 2 Performance cores.
It's faster + more efficient: In theory, with 4.3 billion transistors the 4 Efficiency cores are 70% faster than Apple's A10 Fusion and the 2 Performance cores are 25% faster. In a nutshell, the new A11 Bionic chip is 30% faster and consumes 50% less power than the A10 chip. Apple claims it is the most powerful chip ever installed in a smartphone. The Neural Engine is said to be capable of 600 billion operations per second.
Good for gaming: The chip is also optimized for 3D gaming.
It can learn: The iPhone X is also capable of machine learning thanks to Apple's Metal 2 platform.
Better Pictures: The A11 Bionic gives the front and rear cameras a significant boost by implementing Apple-designed Image Signal Processor (ISP). The new chip also allows the cameras to process pixels faster, better auto-focus under low lighting, and overall better image noise reduction.
Better Videos: The chip also has Apple-designed video encoder. This mean it can process frames faster and analyze images and motion in real time for improved video quality.
13. Better Life
Apple claims the iPhone X's battery can handle 21 hours for just talk, 12 hours for internet usage, 13 hours for videos, and up to 60 hours if you're just listening to music (not sure if this is through speaker or plugged in earbud).
14. Fast Charging Feature
The iPhone X is capable of "fast-charge capable," meaning it can be be charged to 50 percent of battery life in 30 minutes. This is useful for fast moving business professionals and entrepreneurs.
15. Wireless Charging
The new iPhone X also comes with QI charging capability, meaning you can charge wirelessly. Upon release, you can purchase the Apple Airpower to charge up to 3 of your QI enabled devices at once without plugging anything in (except the Airpower mat). Pricing is currently unavailable, however you can get a Belkin mat for about $60 on Amazon. Also, more devices (including computer cases) are starting to have QI charging platforms built in.  We recently reviewed a custom computer case call the Dark Base Pro 900 that features a QI charging platform.

16. Water and Dust Resistance
The new iPhone X is both water and dust resistance. Don't be fooled into thinking you can go swimming with this. Apple claims the iPhone X has a rating of IP67 under IEC standard. Let's break that down so you know exactly what IP67 means.
The 6: It's 100% completely dust resistance, so you never have to worry about dust leaking inside and short circuiting components.
The 7: The phone can be submerged up to 1 meter underwater for at most 30 minutes.
So there you have it, it's pretty good. But don't go swimming with it, or try to take underwater shots.
There you have it…
That's literally everything you need to know about the new iPhone X and more. The phone currently is sold out in most retail locations. Chances are you'll have a tough time getting your hands on one of these. Fortunately, it's being sold in 55 countries so someone on Ebay will be selling it for a ridiculous price. But hey…you were going to spend 1K on it anyway, what's an extra few hundred?
What To Do When Your Brain Is Fried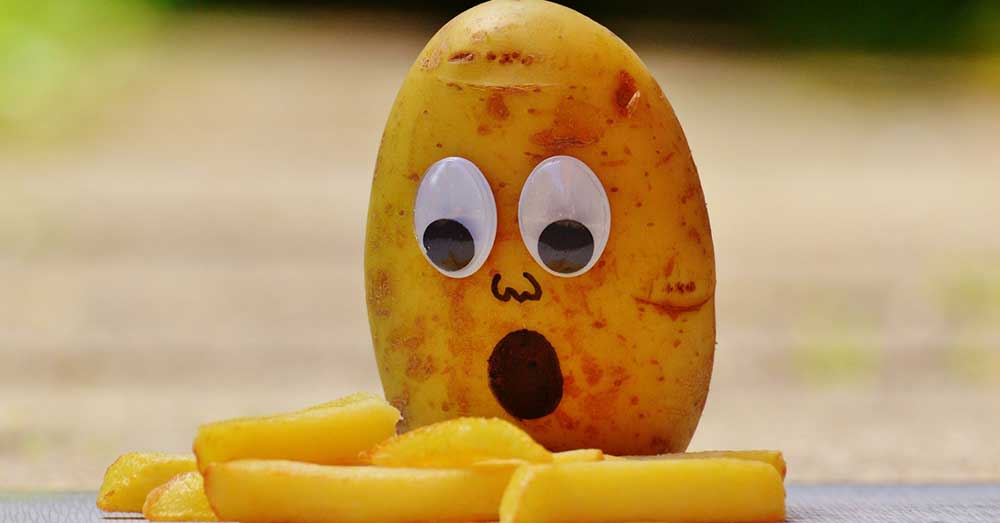 We've all been there before. A great creative week where ideas are flowing endlessly, inspiration and great feelings abound. You feel like you're breezing through and galloping towards the finish line. Then you come in one day and spend hours and hours staring blankly at your computer screen. For writers, it's writer's block, while others simply refer to it as a fried brain.
If you're struggling to think coherently or if you feel like there are no ideas or clear thoughts coming from your brain you may be suffering from mental fatigue. This can occur anytime to anyone and can hamper your productivity. For most people their first step is to get a caffeine fix. But this might not be the only way to beat a fried brain. Here are some great examples on how you can get your brain to work again.
Take A Walk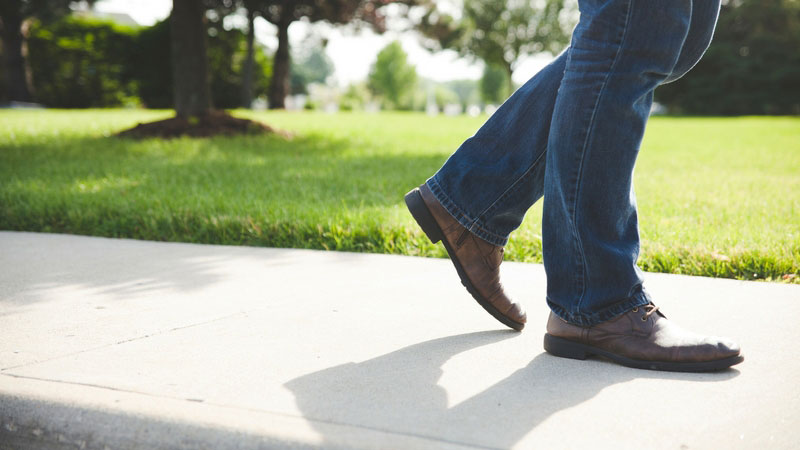 According to a study conducted in Edinburgh Scotland, taking a quick walk can help combat mental fatigue. The study hooked 12 people to a portable ECG machine that measured their brainwave patterns that can be used to gauge excitement, frustration, arousal and more. The participants were asked to walk through a predetermined route around Edinburgh through busy shopping districts and green spaces. ECG readings of the participants showed that walking through green spaces reduced feelings of frustration indicating a reduction in stress levels. Richard Coyne, PhD and one of the authors of the study states that taking a walk through a park reduces cognitive overload and can help you overcome your fried brain.
Think Positively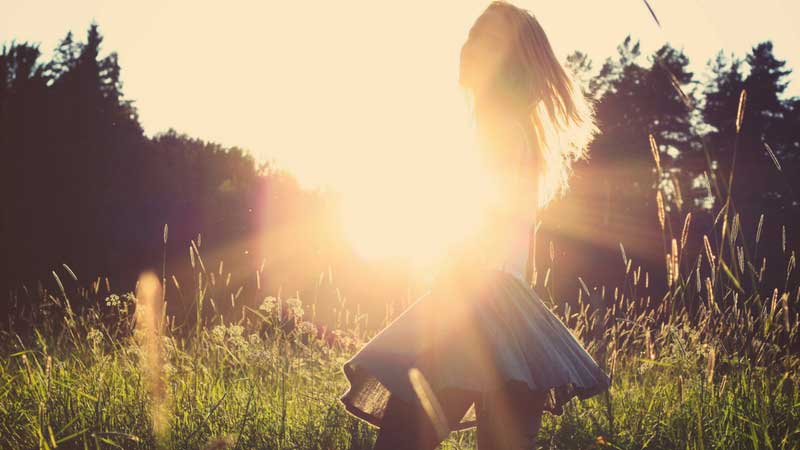 When the brain is stressed, it has problems sending signals from the amygdala – the brain's center for emotions, emotional behavior and motivation – to the prefrontal cortex which is responsible for higher level thinking. However, focusing on positive thoughts like your plans for the upcoming weekend or even quitting time can help lower stress levels thereby increasing the flow of information to your prefrontal cortex. This means happy thoughts can help you think clearly again.
Go On Youtube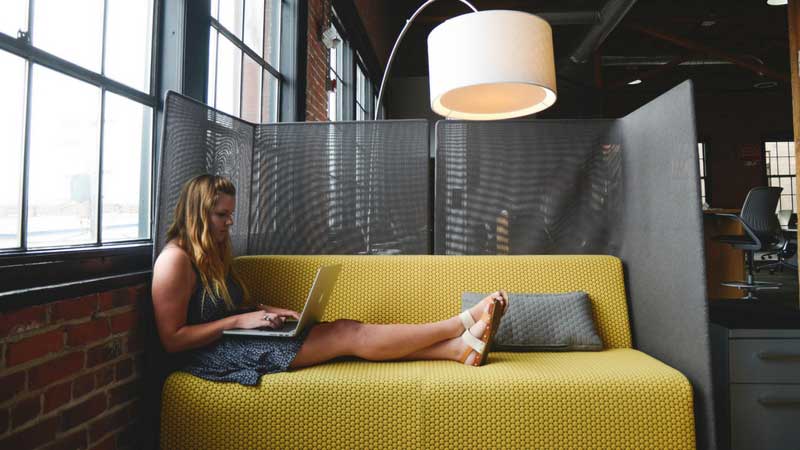 Did you know that YouTube has the same calming effect as taking a walk around the park? Studies show that humor has a very positive and relaxing effect on the brain so when you're feeling as if your brain is fried, hit Youtube and look for humorous clips from Jimmy Kimmel, Carpool Karaoke from James Corden, or Jimmy Fallon. Or if you're looking for something more inspiration look for FunForLouis, Casey Neistat, or Gary Vaynerchuck. The videos won't only help your brain "laugh," but also increase your motivation and perseverance so that stress is decreased and you regain mental clarity and health.
Sleep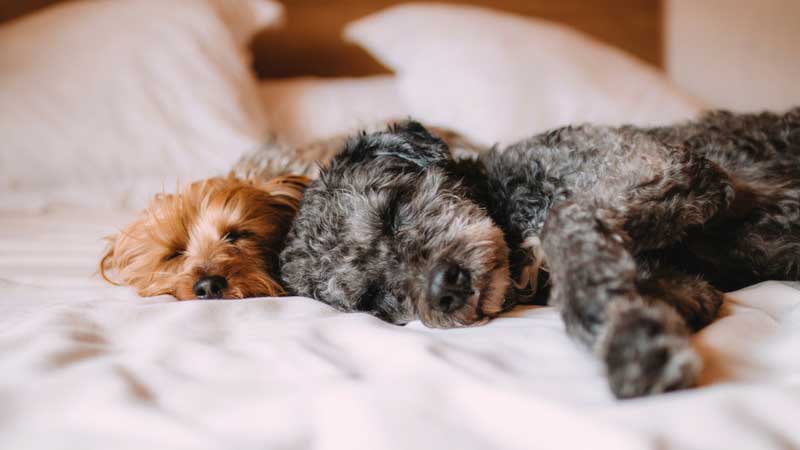 The brain gets tired too. Although it never really goes to sleep, sleeping helps the brain slow down so that it essentially takes a break from thinking and just focus on bodily functions and repairing your body after taking a beating from stress. Switching off can help you forget about what's keeping you stressed at least for the night and give you energy to tackle problems tomorrow. When the brain is rested you might see your problem in a new light and give you new angles on how to best tackle it.
Fatigue, slow mental response, irritability and finding it harder to perform are some of the signs of a fried brain. Giving your brain a break from time to time will not only keep you from burning out physically but mentally as well. Finding ways to relax your poor exhausted brain will help you in the long run too.
170 Questions to Ask A Client Before You Begin Your Campaign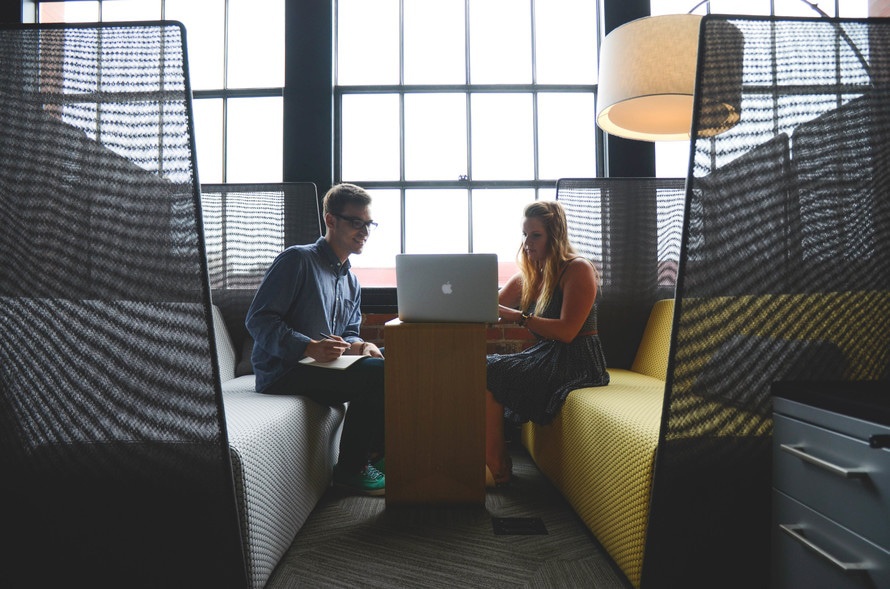 Confused about what type of questions to a prospect in the crazy world of tech?
Well, worry no more! We decided to give you our 170 questions that we ask our clients, before we begin working with them. Now, we don't ask every question, because let's be honest, we would be here for several hours before we get all of the answers. Choose your questions wisely and add your company's culture into how you ask your questions!
If you'd like to add more onto this list, feel free to comment below or email us your additions.
Current Website Questions
– What is the purpose of your current website?
– Are there any aspects of your current website that you love?
– Are there any aspects of your current website that you hate?
– Is there anything on the current website that needs to be removed entirely?
– Is there anything on the current website that must absolutely stay?
– Do you have multiple locations?
– Where are they located?
– Do you offer different products or services per location?
– What is your business's unique value proposition (UVP)?
– What are the services you want to highlight on your website?
– Why do visitors currently come to my website?
– Is your website easy to navigate and is it easy to find information?
– Are your current website visitors being converted into sales?
– Are competitors' websites more functional and have they recently been redesigned?
– Does the content on my website deliver the right message?
– Is your website a good representation of your business?
– Does your current website instill trust and confidence?
– Is it easy to update your website?
– Are visitors who come to your website being tracked and analyzed?
– Does your current website make it easy for website visitors to contact you?
– What tools and apps do you use to run your business?
Website Redesign Questions
– Why do you want a new website?
– Do you have a proposed sitemap prepared?
– In an ideal world, what do you want your website to become?
– What are your specific goals for your new website that will help indicate if your investment is profitable?
– How quickly do you want to achieve these goals?
– Is there anything that you would like to have included in the new website that you lack currently?
– Will your copy need to be reviewed and approved by legal and compliance?
– Will your legal team need to create the privacy policy for the site?
– At the end of this project, how do you qualify it as a success?
Competitive Analysis Questions
– Who are your top seven competitors?
– What about these companies makes then stand apart from others?
– What elements of these companies and/or their online activity would you like to model after
in your redesign?
– What do you currently like about your competitors websites?
– What do you hate about your competitors websites?
– What are some sites that you like the style of, features, and functionality of?
Branding Questions
– Do you have brand guidelines?
– If not, do you need help putting this together?
– What are the brand guidelines?
– Are there any color preferences for the new website?
– Do you have the hex codes for your current brand colors?
– Have you created buyer personas?
– If you did; how many do you have and will we need to set up conversion funnels for each persona?
Do you have a site architecture completed?
– Do certain products and/or services speak to different type of clients?
– What differentiates your product or service from your competition
– Is there any legacy on your current website?
– Do you currently have duplicate content on your site?
– What types of content will you publish on the site?
– How do plan to market the website once it is launched?
– What are some images that relate to your business?
– Will you be updating and reusing content and/or images from your current website?
– Do you need help creating new visual components for your website?
– What are some visual components that you'd like to add to your website?
– Do you have a tag line?
– What is your elevator pitch?
– Do you have a mission statement?
– What differentiates your company from your competitors?
Sales, Marketing, and Advertising Questions
– Do you have a documented content strategy?
– What types of marketing are you currently involved in or practice on a regular basis?
– Why kind of ads will you be running? (Google, Facebook, native, display, search)
– Do you have a current advertising budget?
– When it comes to marketing (in general), what are your biggest challenges?
– When it comes to obtaining qualified leads, what are your biggest challenges?
– When it comes to closing leads, what are your biggest challenges?
– Are there any short-term or long-term goals that need to be considered in the website redesign?
– What social media elements would you like integrated?
– Do you need a subscription option or other offer?
– Will you be blogging on your website?
– Who will be blogging on your website?
– When do you see the most customers go to your website?
– Do you currently use marketing automation software?
– Do you use email marketing, landing page, or other tools on your site?
– Do you use a CRM to store sales and customer information?
– What is the target demographic of your website visitors?  Are there specific sectors, industry segments, company sizes, geography that needs to be focused on more than others?
– Would you like to personalize content so that the content shown is targeted and relevant for different types of visitors?
– Do you create ebooks, white papers, and other resources are placed behind a form?
– Do you send email marketing communications?
– What types of emails do you send to subscribers, prospects, leads, and customers?
– Do you want automated emails to be triggered by actions customers take on your website?
– Do you want the ability to create, edit, and publish landing pages and site pages?
– Would you like to run predictive lead scoring every few months to automatically determine the properties and weight of each factor to create a lead score?
– Have you performed A/B tests of your landing pages and calls-to-action to increase clickthrough rates?
Lead Generation and Contact Page Questions
– How do you currently track leads on your website?
– How do you want to collect customer information?
– Are you comfortable with having your phone number on your website?
– What is the email address you want on your website?
– Can you speak to your customer experience?
– How does a user become a customer of yours on your current website?
– Do you currently include relevant call-to-actions on content posts?
– Do you collect information from visitors and store this in a CRM or use it to inform marketing efforts?
– What fields do you currently or want to include on forms?
– Do you use call tracking to track online campaigns?
SEO Questions
– Do you need assistance with search engine optimization?
– When was the last time you reviewed your website was optimized?
– Do you have someone who can review content for SEO best practices, internally?
– Do you have someone who can create unique meta titles and descriptions per page or blog post, internally?
– Do you have a Google Analytics account?
– Do you have a Google Webmaster Tools or Bing Webmaster Tools account?
– Based on what you know right now, what keywords or phrases would "you" use to search for your products and/or service offering?
– What search terms are your competitors targeting?
– Of the words you just listed, which ones would you like to target with the new website?
– Do you have existing content that can support these keywords or phrases?
– Does your existing website and content rank for these phrases?
– What are your top performing keywords?
– What are your most trafficked pages on your website?
– Which site pages rank high in SERPs?
– What percentage of visits are from organic sources?
– What percentage of traffic are referrals from other sites?
– Which referral channel gives your website the most traffic?
– What percentage of traffic is from social media sites?
– What percentage of traffic is from email marketing?
– What percentage of traffic is from direct or people who type your URL into the search bar?
– What percentage of traffic is from mobile devices?
– What percentage of traffic is from tablet devices?
– What sources — social, referral, organic, etc. — generate traffic from mobile and tablet users?
– How many landing pages do you have?
– What are your top performing landing pages?
– What are your top performing blog posts?
– How many visits does your site get each month?
– How many page views does your site get each month?
– How many leads do you generate each month?
–  How long do people typically spend on your website?
– What is the bounce rate for your site?
– What is the average amount of sales generated by your site each month?
– What is the page load time of your site?
– How many inbound links are pointing to your current site?
– Is your current site optimized for mobile users?
Reporting Questions
– Do you like data?
– What types of reports and data would you like to receive from our team?
– Do you prefer phone call reporting?
– Would you like to receive reports via PDF's?
– Would you like the reports to be converted into videos?
Website Functionality Questions (UX and UI)
– Will you require a responsive design (adapts automatically to mobile devices)?
– How often will you be updating the content on your site?
– What functional requirements are needed within the new website?
– Is there any specific feature that is needed for your website?
– Do you want users to be able to comment on blog posts and other types of content?
– Do you need to integrate chat features?
– Will you need an internal search engine for your site?
– Do you plan to post audio/video files to the site?
– Do you have a video hosting service or will you be uploading videos to Vimeo or YouTube to embed videos on your site?
– Will you need people to log in on the site either with a username and password or by using social logins?
– Will users need the ability to post product reviews?
– Do you want people to be able to share content from your website?
– Will visitors have to enter credit card information and other personal details on any section of the website?
– Do you plan to sell anything through your website?
Development and Hosting Questions
– Who is your current website host?
– If switching hosting companies, do you know where your DNS is controlled?
– Do you have any and all logins?
– Hosting
– Domain name
– Website
– Where is your site currently hosted?
– Do you know the current level of hosting you have?
– Do you have or need an SSL certificate?
– Do you have specific accessibility requirements? (Possibilities include, larger text, language conversion, blind accessible)
– Will your site need to announce that they use cookies?
– Do you have an existing content management system you prefer or would you like our suggestions on the proper CMS?
Project and Budget Questions
– What is your budget for this project?
– What is your yearly budget for website improvements?
– What is you desired kick off date?
– Who all is responsible for reviewing and providing feedback on the site?
– Who will give final approval for the site prior to launch?
– Who will be managing the site once it's completed?
– Will you require training on how to properly maintain the site?
At Owners Magazine, we care deeply about creating an incredible experience for our customers. What better way to get to know our clients than to ask them fun questions? The world of business can be so serious and with the way our society is becoming, we decided to throw a wrench into your average questions.
DISCLAIMER: These questions don't work for every company. It all depends on your company culture and how your customers view you.
Get To Know Your Clients Better
– At which store would you like to max-out your credit card?
– If you could have one super power, what would it be?
– If you could be one character in any movie, Tv show, cartoon, who would you be?
– What movie title describes your life?
– What is your favorite TV show?
– What is your favorite video game?
– If you could choose one Pokemon that relates to your personality, who would it be?
– Do you have any nerdy addictions?
– Have you ever refitted an item, and if so, what did you regift?
– What's the strangest talent you have?
– Do you have any nicknames?
– Which way does your toilet paper hang on the wall – over or under?
– What is that one song on you're afraid to admit that you like?
– What are three things still left on your bucket list?
– If you could eat one thing for the rest of your life, what would it be?
These Are All of the Industries Experiencing The Amazon Takeover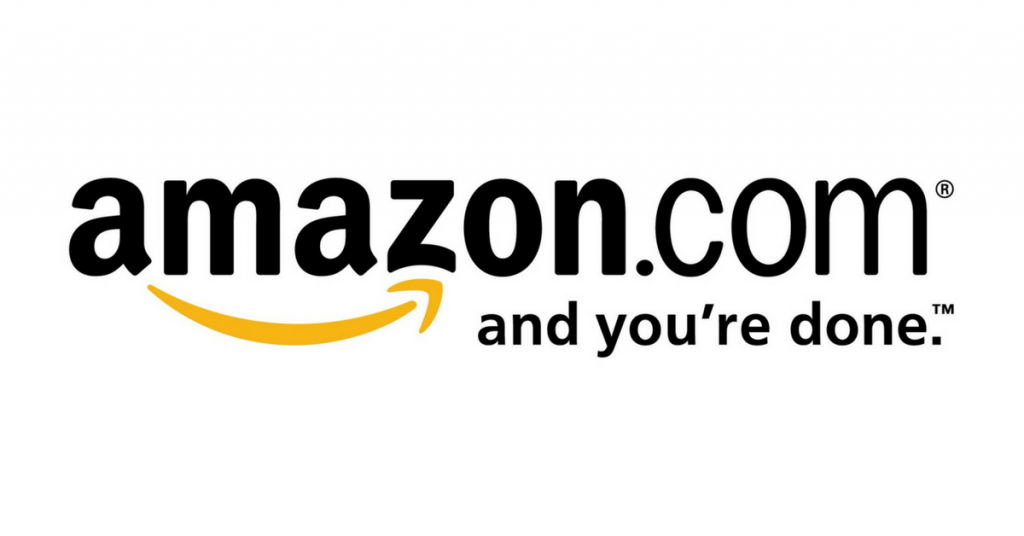 Amazon's continuous growth is prompting the company to expand into a variety of industries well beyond their initial scope of electronic commerce. Beginning as an online bookstore, Amazon now represents the most valuable United States retailer regarding market capitalization. Amazon founder Jeff Bezos is presently the world's richest person. A combination of success and drive for constant expansion is resulting in an Amazon takeover of several important industries. Amazon still reigns supreme as an online retailer, though clearly that title alone is not enough to satisfy Bezos. His areas of interest are vast, including the following.
Brick-and-Mortar Retail
Just last year, the Amazon takeover included Whole Foods, where they were acquired for $13.7 billion. The move continues Amazon's battle with Walmart to reign supreme in the retail space. On the other side, Walmart is continuing to refine their online space, while remaining America's top employer. The battle between these two giants will continue to wage on, with Amazon's interest in the brick-and-mortar space being no secret.
Even before the Whole Foods acquisition, Amazon's plans to build convenience stores and curbside pickup locations shows a deep infatuation with becoming a strong brick-and-mortar presence. Beyond a mere presence, Amazon is confident that consumers will continue embracing a model that allows them to order online and pick up in person.
Amazon's opening of the Amazon Go Store in Seattle in January marks an exciting time for these interests. Customers enter the store and scan their Amazon Go app as they do. Cameras and other sensors track customers' activity as their browse, registering an item into their virtual cart when they take it off the shelf. Customers are charged when they leave the store with their goods. Amazon terms the idea "Just Walk Out" shopping and hopes to attract customers who despise waiting in lines, as many do.
Amazon's reshaping of the typical brick-and-mortar presence is introducing consumers to new ideas like "Just Walk Out" shopping. Combined with the acquisition of Whole Foods, the company will without a doubt continue to redefine the brick-and-mortar shopping experience.
Delivery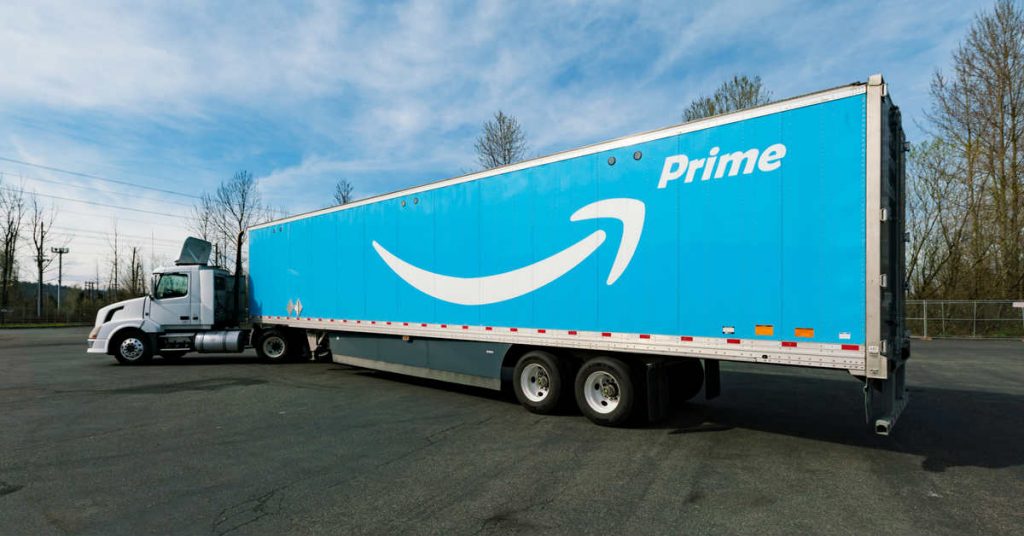 Amazon has been shaping the delivery industry for many years now, especially since Amazon Prime's introduction in 2005. The company's vow to deliver items to Prime customers in two days or less still presents a challenge to online retail competition, who are well aware that they must match these shipping expectations or compensate in some other way, like offering lower prices. Meeting Amazon's delivery promises and their costs is a major challenge, especially to new eCommerce businesses.
Beyond Amazon Prime's major influence on shipping expectations among online retailers, Amazon is redefining what the delivery space means through their utilization of drone technology. Specifically, Amazon Prime Air is introducing a new delivery system, where unmanned aerial vehicles can safely get packages to customers in 30 minutes or less.
Amazon, already familiar with quick parcel delivery, is upping the ante even more in the delivery industry with such lofty ambition. Still, with a private trial already underway in the UK, Amazon Prime Air and the use of drones in delivery is a very real aspect of the future. Upon receiving the regulatory support, we can anticipate Amazon Prime Air to be an option for many.
Technology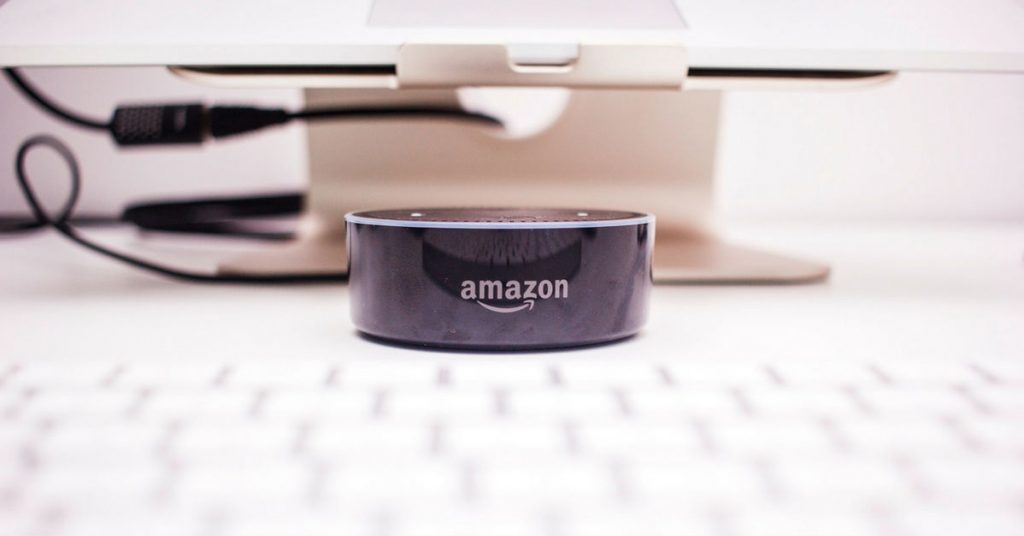 It makes sense that Amazon is continuing to make significant moves in the tech sphere. There's no doubt regarding the company's technical expertise and how technology can accommodate access to their variety of products.
Among their technological products is Amazon Fire TV, which streams live TV and enables users to watch hundreds of shows and movies. There's also the Amazon Kindle Fire, which capitalizes on Amazon's vast digital library in the form of a tablet computer with a seven-inch multi-touch display. Many still view Kindle Fire as a strong competitor to Apple's iPad.
Amazon's Dash buttons, while simple, are also an exciting addition to their array of tech. The Dash Button is a single-function controller that consumers can place around their house near items that need replenishing. Need a new order of Tide paper towels? Order a specific Dash button for Tide, put it near the towels and press the button when you notice them running low. They will then arrive on your doorstep in a couple of days.
Entertainment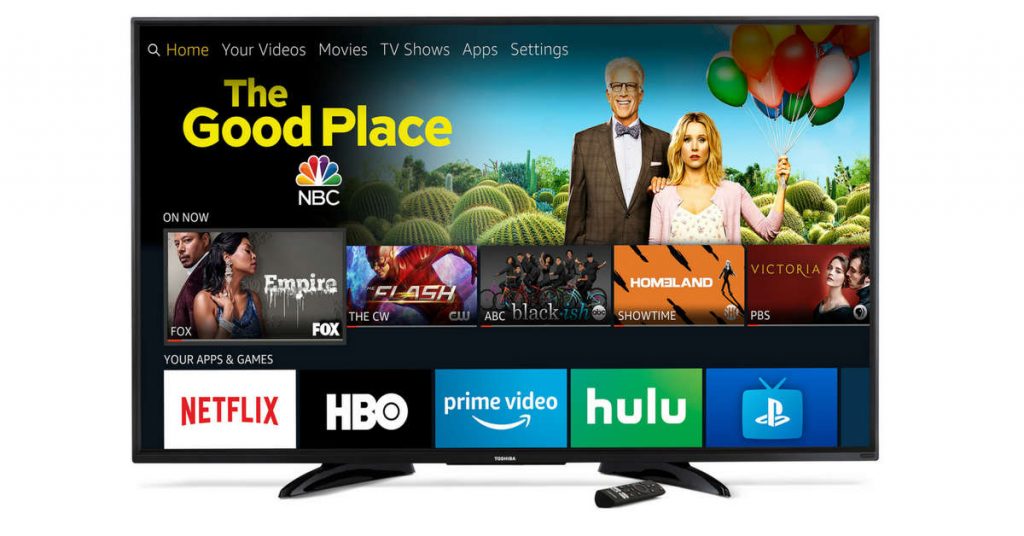 Amazon Prime offers much more than free two-day shipping. One of Prime's most notable benefits is the increasingly impressive Amazon Video platform. The Amazon Prime Video show Transparent won the Golden Globe Award for Best Television Series, Musical or Comedy in 2005, while 2017 Oscar Best Picture nominee Manchester by the Sea is also developed by Amazon Studios.
Amazon is increasing their influence in both TV and film by producing excellent content, including many notable releases in development. They're emerging as a viable competitor to cable, Netflix and Hulu.
Whether a consumer prefers reading a book or watching a movie, Amazon is seeking to have the entertainment niche covered.
Is This Amazon's Peak?
Amazon's firm grasp across multiple industries begs the question: Is this Amazon's peak? While it's impossible to tell definitively, stockholders should monitor the situation closely. Amazon has been a model of consistent growth since 2000. Presently, Amazon's stock trades for approximately 130 times the business's projected earnings for 2018 and almost four times its projected sales for 2018.
These growth prospects rely on revenue per customer growth. Although there will certainly be customers who increase their spending on Amazon, it's difficult to think of any huge breakthroughs or offerings that will prompt more revenue per customer, especially upon Prime's increase to $119 per year. Many customers may opt to spend that on a Costco membership instead.
Additionally, it's important to note that Amazon's acquisition of Whole Foods plays a significant role in the stock increases the past year for Amazon. The market seems to be operating under an assumption that Amazon will make a similarly buzzworthy acquisition this year, which is far from a given.
Still, even if market projections seem a bit optimistic at the moment for Amazon, there's no doubting that the company will continue playing a significant role in shifting expectations within several industries, from delivery and entertainment to the brick-and-mortar experience.