iPhone X – Everything You Need to Know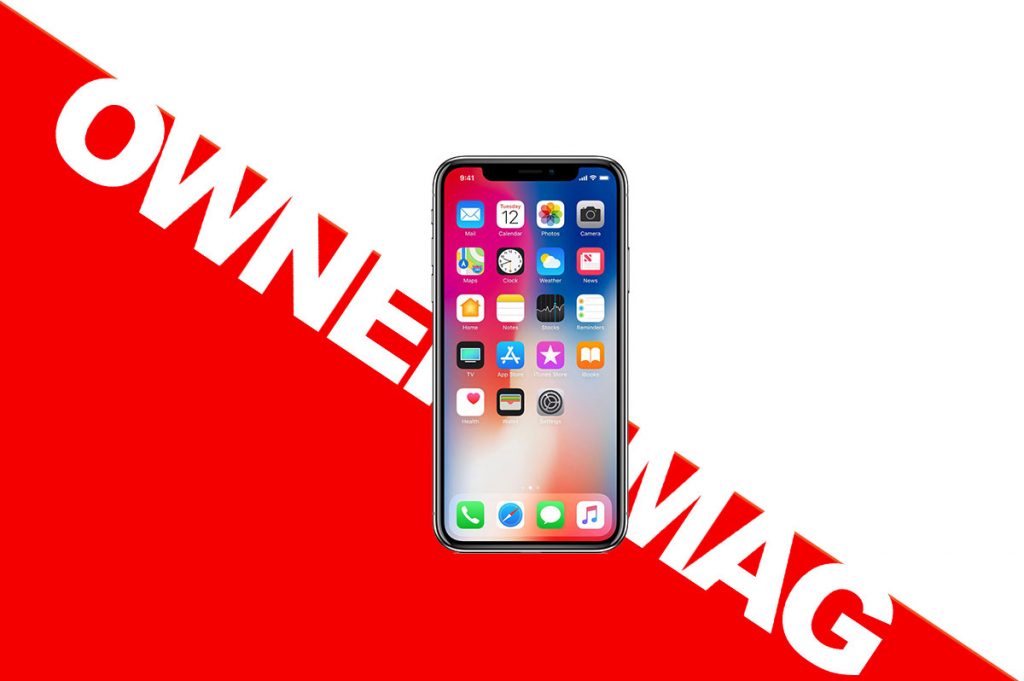 Here's everything you need to know about the iPhone X. Apple recently debuted not one, but 3 iPhones. Much has been under speculation about the 10th anniversary iPhone that Apple's been keeping under wraps. Ironically, as soon as Tim Cook announced how Apple would "double-down" on securing leaks, the internet started leaking more and more information about the new iPhone. So by the time Apple came around yesterday to announce the iPhone X, few were surprised by the revolutionary edge to edge OLED screen. This doesn't mean we aren't amazed or blown away by it, we were just not surprised.
So what exactly is the iPhone X? What are it's features? What's it useful for? How do you pronounce it? To answer those questions, we're going to save you countless hours of reading as well as avoid watching people's rehash of the Apple event on Youtube. This article will show you everything there is to know (and more) about the iPhone X.
1. The Specs
Color options: It will be available in Black and Silver.
Storage options: 64GB and 256GB
Price: Starting at $999
Front Camera: 7MP with TruDepth and FaceID
Rear Camera: Dual 12MP with OIS (Optical Image Stabilization)
Processor: A11 Bionic Chip
Dust/Water Resistance: IP67
2. How is it pronounced?
Let's start here. It's pronounced iPhone TEN, not EX. Don't walk around like an uneducated fool calling it iPhone X.
3. Availability
Order on Apple's website.
4. What's it made of?
The back is made entirely of durable glass that Apple claims should be shatter proof. Stainless steel band wraps around phone.
5. Why is it call the iPhone X (Ten)?
Because of the iPhone's 10th year anniversary. The first iPhone was released in 2007, and 10 years later is today's 10th year anniversary. Technically, the iPhone 8 and 8 plus should be called iPhone 7S and 7S Plus given that it's not a complete re-design. Apple's usual trend in naming is that an iPhone deserves a full numerical bump if and only if it's a complete transformation. Think back to the iPhone 3 to iPhone 4 overhaul. Remember how drastic the iPhone 4 was to the iPhone 5? And who could forget the dramatic change from the iPhone 5 to iPhone 6. The iPhone 8 and 8 plus are basically iPhone 7 in terms of design with internal CPU and camera upgrades.
So why isn't it called the iPhone 7S then? Because this year Apple decided  to break away from traditions. They went from 8 to 10 in the same year without batting an eye, so…I don't think they care about 7S at this point.

6. New Screen
The iPhone X sports a 5.8 inch edge-to-edge Super Retina (2436 x 1125 OLED display), with a pixel density of 458 pixels-per-inch, and a 1 million to one contrast ratio. Having an OLED display of this caliber means the phone can support Dolby Vision and HDR10, HDR-ready display, 3D Touch, and True Tone support.
Being an OLED screen also gives you a richer and more "realistic" black color. In a traditional LCD screen when you're viewing a black image, the screen still has to display some level of light underneath the darkened pixel. It can't actually turn OFF the pixel and give you true-black. In the case of an OLED screen, it has the ability to completely turn off the Pixel, giving you an accurate true-black.
The OLED display is expensive, much more than the previous Retina LCD screens Apple used. This is one of the reason why the iPhone X starts at $999.
7. Home button
No. You swipe up to go home.

8. Rear Cameras
Get ready, this is going to be a long one.
The iPhone X has DUAL 12 MP camera one, one with wide-angle f/1.8 aperture lens and the other has telephoto f/2.4 aperture lens. But they're not ordinary cameras. They come with dual Optical Image Stabilization to reduce motion blur and better images in low lighting. The cameras can now record videos in 4K at 60FPS and slow-motion videos at 240FPS.  The lens can also zoom up to 10x for photos and 6x for videos.
In short, the front cameras are good…really good. Probably the best we've ever seen on an iPhone.
9. Front Camera (Selfie camera)
The front (selfie side) cameras are revolutionary. It's a 7MP camera that takes better selfies than any other previous iPhones. The new Portrait Lighting mode allows users to take stunning selfies, adjust lighting in real-time, and cycle through different modes such as natural light, studio light, contour light, stage light and stage light mono. Portrait Lighting is supported by both the front and rear cameras.
The front camera is also capable of 360 Selfies and Augmented Reality, unlocking a world of possibilities for new app features to roll out in October.
The new "Selfie Scene" feature will utilize depth data (from TruDepth) to overlay your face over a variety of landscapes and scenes.
10. FaceID
FaceID stands for Face Identification. The 7MP front selfie camera can be used for unlocking your device and Apple claims it's even secure enough to authorize Apple Pay. We've seen Facial Recognition in Sci-fi flicks but never imagined the day would come. Apparently Apple isn't the first company to attempt Facial Identification. Samsung and a few other manufacturers have attempted this technology before however couldn't make it secure enough for commercial use. Apple on the other hand, is able to make Face Identification secure and easy to use.
11. How does Face ID Technology work?
The front facing camera utilizes TrueDepth technology to map more than 50 muscle movements and points of articulation on your face. It will also adapt to your face over a period of time and Apple claims it can recognize you regardless of hairstyle, hats, glasses, facial hair, etc. It's also smart enough to distinguish you from masks and photos of you. Is it reliable? Apple claims it's a yes, however Face ID is currently an unproven biometric security measure. Only time will tell if it holds up.
12. A11 Chip
The iPhone X is being deployed with the all new A11 Chip. It's a 64 bit 6-core processor, 4 High Efficiency cores and 2 Performance cores.
It's faster + more efficient: In theory, with 4.3 billion transistors the 4 Efficiency cores are 70% faster than Apple's A10 Fusion and the 2 Performance cores are 25% faster. In a nutshell, the new A11 Bionic chip is 30% faster and consumes 50% less power than the A10 chip. Apple claims it is the most powerful chip ever installed in a smartphone. The Neural Engine is said to be capable of 600 billion operations per second.
Good for gaming: The chip is also optimized for 3D gaming.
It can learn: The iPhone X is also capable of machine learning thanks to Apple's Metal 2 platform.
Better Pictures: The A11 Bionic gives the front and rear cameras a significant boost by implementing Apple-designed Image Signal Processor (ISP). The new chip also allows the cameras to process pixels faster, better auto-focus under low lighting, and overall better image noise reduction.
Better Videos: The chip also has Apple-designed video encoder. This mean it can process frames faster and analyze images and motion in real time for improved video quality.
13. Better Life
Apple claims the iPhone X's battery can handle 21 hours for just talk, 12 hours for internet usage, 13 hours for videos, and up to 60 hours if you're just listening to music (not sure if this is through speaker or plugged in earbud).
14. Fast Charging Feature
The iPhone X is capable of "fast-charge capable," meaning it can be be charged to 50 percent of battery life in 30 minutes. This is useful for fast moving business professionals and entrepreneurs.
15. Wireless Charging
The new iPhone X also comes with QI charging capability, meaning you can charge wirelessly. Upon release, you can purchase the Apple Airpower to charge up to 3 of your QI enabled devices at once without plugging anything in (except the Airpower mat). Pricing is currently unavailable, however you can get a Belkin mat for about $60 on Amazon. Also, more devices (including computer cases) are starting to have QI charging platforms built in.  We recently reviewed a custom computer case call the Dark Base Pro 900 that features a QI charging platform.

16. Water and Dust Resistance
The new iPhone X is both water and dust resistance. Don't be fooled into thinking you can go swimming with this. Apple claims the iPhone X has a rating of IP67 under IEC standard. Let's break that down so you know exactly what IP67 means.
The 6: It's 100% completely dust resistance, so you never have to worry about dust leaking inside and short circuiting components.
The 7: The phone can be submerged up to 1 meter underwater for at most 30 minutes.
So there you have it, it's pretty good. But don't go swimming with it, or try to take underwater shots.
There you have it…
That's literally everything you need to know about the new iPhone X and more. The phone currently is sold out in most retail locations. Chances are you'll have a tough time getting your hands on one of these. Fortunately, it's being sold in 55 countries so someone on Ebay will be selling it for a ridiculous price. But hey…you were going to spend 1K on it anyway, what's an extra few hundred?
How To Get Rid Of Office Gossip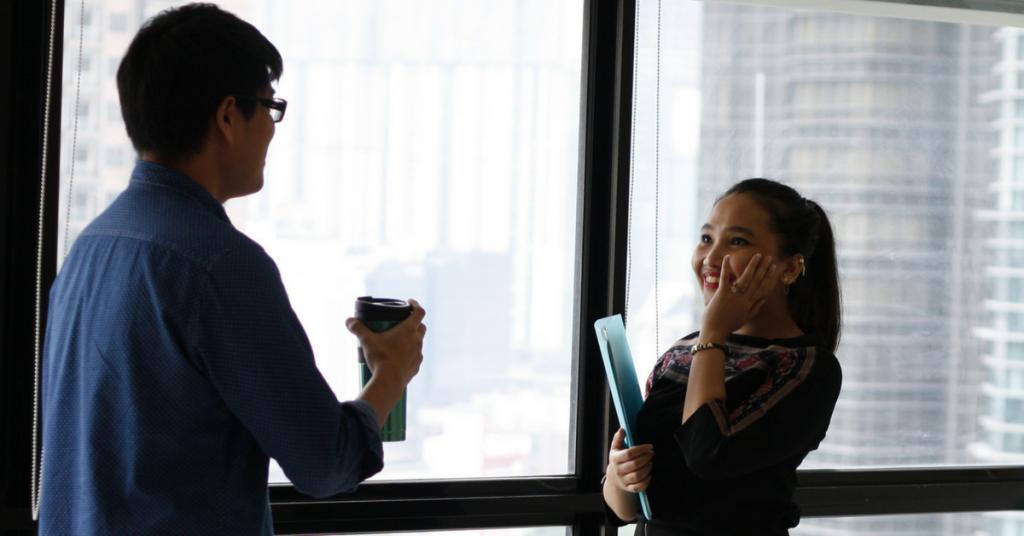 Office gossip is a negativity that affects almost every office. No company encourages rumor or gossip, but it is present everywhere. A little gossip is not that harmful. However, rumors and gossip can cast a spell of mistrust among employees. Handling harmful gossip can be difficult for managers. It is not very comfortable for them to bring the issue into the daylight. As a leader, you should control the gossip and let your employees know the actual situation. Here are some ways to get rid of the continuous flow of gossip.
Do not take work gossip to heart
In most of the cases, office gossip is deliberately created to spread malicious nonsense. Some people want to create a sense of fear and insecurity in the minds of the employees. So, you should not take the rumors personally or defensively. The management of the company should take strong actions against spreading false stories. Focus on the present and try to find the reason behind the rapid growth of gossip inside the company. You should try to deal with issue objectively avoiding all kinds of personal attacks.
Do not participate in any kinds of gossip
As a management head or a team lead, you should not participate in any kind of gossip inside the office premises. It would be a wrong signal for your subordinates. Do not belittle yourself in front of the employees of the company. Try to keep a distance from the groups who believe in big talks. Be aware of all the happenings in the company. Keep the facts ready to assure your team when they are in doubt. Motivate your team to stay away from the gossip mills.  
Get your facts right
You know you need to stop the flow of gossip and rumors to keep the office environment professional. Before you can act, you should know the true facts. Try to know where the office gossip started. Ask the team leads and departmental managers what they have heard. You should maintain an easy relationship with them. They can come and speak freely to you. It would be easier for you to fathom how much the gossip have spread and who are behind the wall.
Address the problem frankly
The first step to stopping the gossip is directly talking to the person who is spreading it. You should always remember that there are other people too who are indirectly related to it. There are some people who always believe the story and are responsible for spreading it in no time. So, as a leader of your company you need to address the entire team and if it is a very serious issue you need to address the entire company. If your employees are concerned about certain issues, answer them frankly. You can keep a suggestion box where your employees can post anything anonymously. If their identity is protected, they will cooperate with you to get rid of the harmful rumors spreading inside the company.
Make it a company policy to prevent gossip
It is important to draft a strong policy against spreading of rumors. All the employees should know how creating negative stories about the company will be treated. Provide them with examples how to keep the office environment free from rumors. Tell them how to curb negative interaction and discourage gossip-lovers.
How To Be More Productive During A Slow Week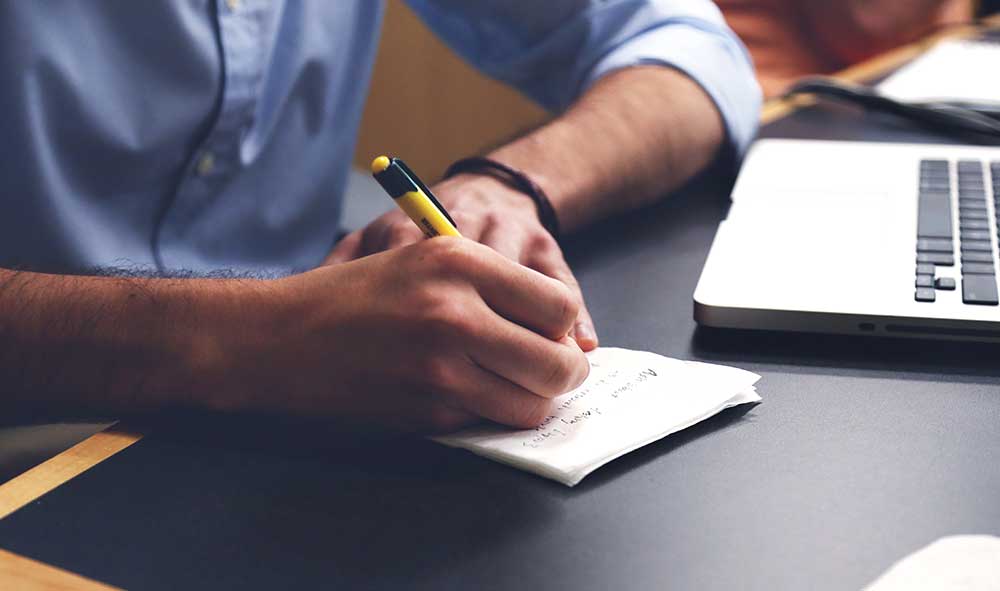 There's always something that needs to be done when you're very busy with work. But what happens when a project is finished and you get a few days before it all starts again? A slowdown in work is normal but it can be boring especially if you're used to being in the thick of the action at work. During this time you're probably looking for some things to do just to remain productive. Here are some great ideas to consider if you want to remain productive during a slow week.
Lend A Hand
Other departments or co-workers could be struggling to meet deadlines. Lend a hand to show that you are a team player. Ask if there is anything you can do to help (with your boss' approval). Aside from staying productive, you could learn something new or get a glimpse of how co-workers or other departments work or function and how it affects your side of the job.
Succession Planning
Have you thought about what happens to your work or teammates should you go up in smoke tomorrow? You should consider this seriously and think about succession planning. You basically take your job description and break it down so that each task is outlined per month. If this document does not exist, create it. It will make your job easier should you leave your job and your boss will thank you for it.
If you have one, update it. It is important to keep your succession plan alive.
Call To Follow-up
When you're busy, you don't have a lot of time to spend talking to people on the phone. Now that you have a slow week, it's time to pick up the phone to catch up with clients, suppliers and stakeholders. Start with small talk because this will gradually become a lengthy discussion when you ask for their thoughts on how things are going. You can also bounce ideas around in order to gain their trust and foster the spirit of teamwork.
Give Yourself An Annual Review
Reflect on your performance this past year and think of ways you can do your job better. Aside from this, you can ask yourself if you're happy with your career or which direction you want to take it. Thinking about these things can help yourself grow as a person and employee. Bring up these insights during your next evaluation. Supervisors like employees who see the big picture.
Check In With Your Boss
Now that you have time to catch your breath, check in with your boss verbally or through email to update achievements and discuss the next steps. Employees sometimes forget to pass on good news to their superiors or to update on the future direction of projects. Catching your breath during a slow week is a good way to get managers up to speed. Aside from this, checking in with your boss reinforces your capabilities for bigger things in the future.
Slow days at work are rare, which is why doing these kinds of things are important. Focusing on your interests and staying proactive can help advance your career, improve professional knowledge and keep you on top of things.
How To Attract Millennials To Your City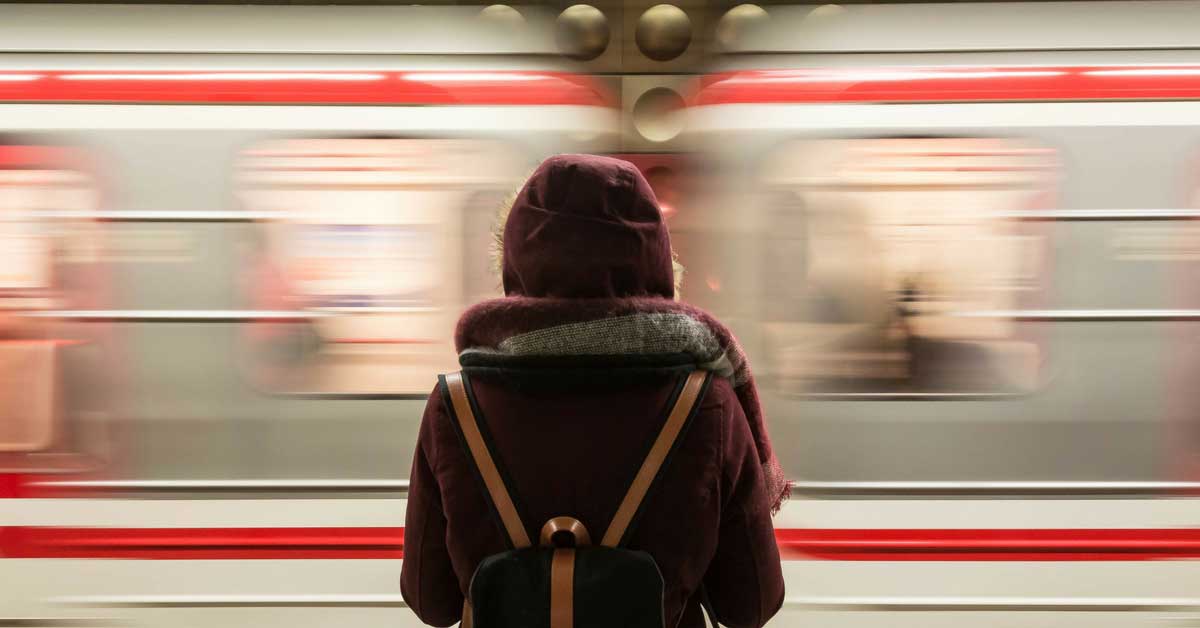 Location matters in the means of professional success. Millennials are reported to be getting married and starting families later than their parents. This means that their main focus is strictly on their professional career, so these matters are taken seriously, as they involve these factors into determining where to live. Millennials select cities that will help them thrive. This goes vice versa, cities need to attract people in order to be sustainable. The city of Camden has been successful with this process. With the increase of millennial entrepreneurs entering the city, the better the economy gets, as it is shown around the waterfront.
To create more jobs and attraction, cities must attract the job-seeking millennials. There are 3 determinants for millennials to move into your city:
Affordability
Someone who is financially responsible will always consider the cost of living foremost. Cities that contain a high population of millennials often have low employment rates and affordability. If the city is popular but does not meet within millennial's budget, then it wouldn't be worth the cost. Money is the only physical asset that holds us restricted. The city of Camden holds that title of affordability. Tax cuts are what attracts entrepreneurs mainly, however the overall value of the stay is well worth it. Camden is located outside of Philadelphia, just close enough to go into their city to network without paying Philadelphia's cost of living.
Entrepreneurship
Millennials are an ambitious generation. A reporting claimed that 54% have either wanted to start a business or have started one already. This characterized millennials as hard-working and motivated individuals. A location that showcases trails of entrepreneurship deliver a desirable reality to people. Silicon Valley embodies this example, as it is the most known startup hub for technology companies in America. Famous companies like Apple, Facebook, and Google are in that area, so the status of Silicon Valley is held at a high standard.
Another location that is maintaining that status is Camden. Due to Camden's location outside of Philadelphia and surrounding fortune 500 companies, millennial entrepreneurs are inspired to bring their startup here. There are multiple different types of organizations located here with 76ers as one.
Accessibility
Millennials are attracted to cities that cater to their needs. About 66% of Millennials identified  decent quality transportation as a main influence to choosing a location to live. People typically pick the option that meets their social needs. To obtain that, a low cost transit is ideally looked for in a city. Cities with an ineffective quality transit fail to attract Millennials.