iPhone X – Everything You Need to Know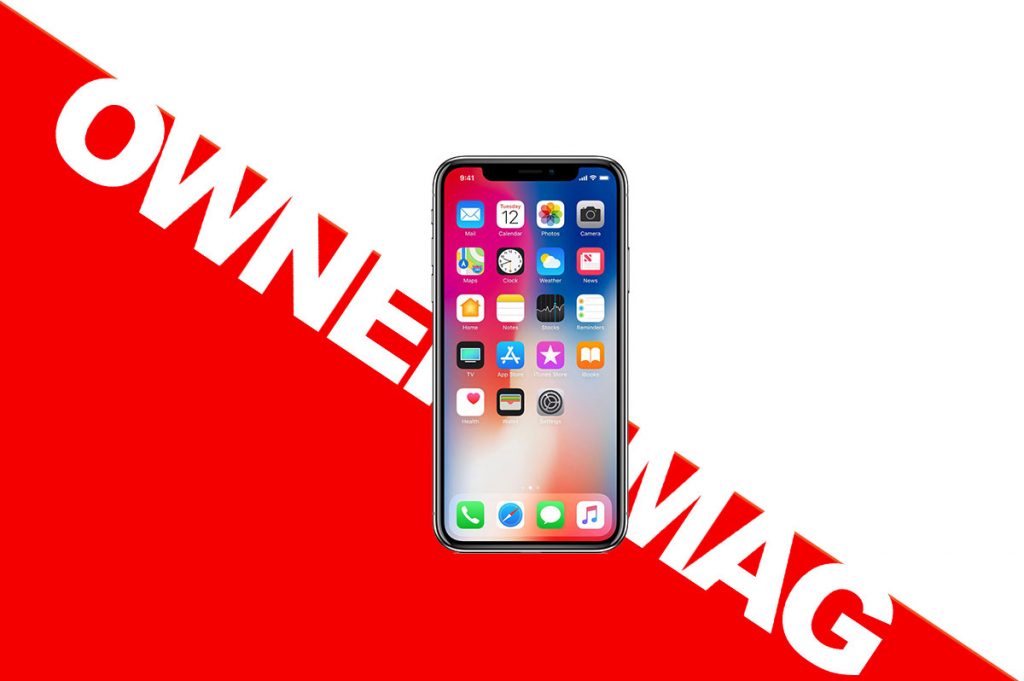 Here's everything you need to know about the iPhone X. Apple recently debuted not one, but 3 iPhones. Much has been under speculation about the 10th anniversary iPhone that Apple's been keeping under wraps. Ironically, as soon as Tim Cook announced how Apple would "double-down" on securing leaks, the internet started leaking more and more information about the new iPhone. So by the time Apple came around yesterday to announce the iPhone X, few were surprised by the revolutionary edge to edge OLED screen. This doesn't mean we aren't amazed or blown away by it, we were just not surprised.
So what exactly is the iPhone X? What are it's features? What's it useful for? How do you pronounce it? To answer those questions, we're going to save you countless hours of reading as well as avoid watching people's rehash of the Apple event on Youtube. This article will show you everything there is to know (and more) about the iPhone X.
1. The Specs
Color options: It will be available in Black and Silver.
Storage options: 64GB and 256GB
Price: Starting at $999
Front Camera: 7MP with TruDepth and FaceID
Rear Camera: Dual 12MP with OIS (Optical Image Stabilization)
Processor: A11 Bionic Chip
Dust/Water Resistance: IP67
2. How is it pronounced?
Let's start here. It's pronounced iPhone TEN, not EX. Don't walk around like an uneducated fool calling it iPhone X.
3. Availability
Order on Apple's website.
4. What's it made of?
The back is made entirely of durable glass that Apple claims should be shatter proof. Stainless steel band wraps around phone.
5. Why is it call the iPhone X (Ten)?
Because of the iPhone's 10th year anniversary. The first iPhone was released in 2007, and 10 years later is today's 10th year anniversary. Technically, the iPhone 8 and 8 plus should be called iPhone 7S and 7S Plus given that it's not a complete re-design. Apple's usual trend in naming is that an iPhone deserves a full numerical bump if and only if it's a complete transformation. Think back to the iPhone 3 to iPhone 4 overhaul. Remember how drastic the iPhone 4 was to the iPhone 5? And who could forget the dramatic change from the iPhone 5 to iPhone 6. The iPhone 8 and 8 plus are basically iPhone 7 in terms of design with internal CPU and camera upgrades.
So why isn't it called the iPhone 7S then? Because this year Apple decided  to break away from traditions. They went from 8 to 10 in the same year without batting an eye, so…I don't think they care about 7S at this point.

6. New Screen
The iPhone X sports a 5.8 inch edge-to-edge Super Retina (2436 x 1125 OLED display), with a pixel density of 458 pixels-per-inch, and a 1 million to one contrast ratio. Having an OLED display of this caliber means the phone can support Dolby Vision and HDR10, HDR-ready display, 3D Touch, and True Tone support.
Being an OLED screen also gives you a richer and more "realistic" black color. In a traditional LCD screen when you're viewing a black image, the screen still has to display some level of light underneath the darkened pixel. It can't actually turn OFF the pixel and give you true-black. In the case of an OLED screen, it has the ability to completely turn off the Pixel, giving you an accurate true-black.
The OLED display is expensive, much more than the previous Retina LCD screens Apple used. This is one of the reason why the iPhone X starts at $999.
7. Home button
No. You swipe up to go home.

8. Rear Cameras
Get ready, this is going to be a long one.
The iPhone X has DUAL 12 MP camera one, one with wide-angle f/1.8 aperture lens and the other has telephoto f/2.4 aperture lens. But they're not ordinary cameras. They come with dual Optical Image Stabilization to reduce motion blur and better images in low lighting. The cameras can now record videos in 4K at 60FPS and slow-motion videos at 240FPS.  The lens can also zoom up to 10x for photos and 6x for videos.
In short, the front cameras are good…really good. Probably the best we've ever seen on an iPhone.
9. Front Camera (Selfie camera)
The front (selfie side) cameras are revolutionary. It's a 7MP camera that takes better selfies than any other previous iPhones. The new Portrait Lighting mode allows users to take stunning selfies, adjust lighting in real-time, and cycle through different modes such as natural light, studio light, contour light, stage light and stage light mono. Portrait Lighting is supported by both the front and rear cameras.
The front camera is also capable of 360 Selfies and Augmented Reality, unlocking a world of possibilities for new app features to roll out in October.
The new "Selfie Scene" feature will utilize depth data (from TruDepth) to overlay your face over a variety of landscapes and scenes.
10. FaceID
FaceID stands for Face Identification. The 7MP front selfie camera can be used for unlocking your device and Apple claims it's even secure enough to authorize Apple Pay. We've seen Facial Recognition in Sci-fi flicks but never imagined the day would come. Apparently Apple isn't the first company to attempt Facial Identification. Samsung and a few other manufacturers have attempted this technology before however couldn't make it secure enough for commercial use. Apple on the other hand, is able to make Face Identification secure and easy to use.
11. How does Face ID Technology work?
The front facing camera utilizes TrueDepth technology to map more than 50 muscle movements and points of articulation on your face. It will also adapt to your face over a period of time and Apple claims it can recognize you regardless of hairstyle, hats, glasses, facial hair, etc. It's also smart enough to distinguish you from masks and photos of you. Is it reliable? Apple claims it's a yes, however Face ID is currently an unproven biometric security measure. Only time will tell if it holds up.
12. A11 Chip
The iPhone X is being deployed with the all new A11 Chip. It's a 64 bit 6-core processor, 4 High Efficiency cores and 2 Performance cores.
It's faster + more efficient: In theory, with 4.3 billion transistors the 4 Efficiency cores are 70% faster than Apple's A10 Fusion and the 2 Performance cores are 25% faster. In a nutshell, the new A11 Bionic chip is 30% faster and consumes 50% less power than the A10 chip. Apple claims it is the most powerful chip ever installed in a smartphone. The Neural Engine is said to be capable of 600 billion operations per second.
Good for gaming: The chip is also optimized for 3D gaming.
It can learn: The iPhone X is also capable of machine learning thanks to Apple's Metal 2 platform.
Better Pictures: The A11 Bionic gives the front and rear cameras a significant boost by implementing Apple-designed Image Signal Processor (ISP). The new chip also allows the cameras to process pixels faster, better auto-focus under low lighting, and overall better image noise reduction.
Better Videos: The chip also has Apple-designed video encoder. This mean it can process frames faster and analyze images and motion in real time for improved video quality.
13. Better Life
Apple claims the iPhone X's battery can handle 21 hours for just talk, 12 hours for internet usage, 13 hours for videos, and up to 60 hours if you're just listening to music (not sure if this is through speaker or plugged in earbud).
14. Fast Charging Feature
The iPhone X is capable of "fast-charge capable," meaning it can be be charged to 50 percent of battery life in 30 minutes. This is useful for fast moving business professionals and entrepreneurs.
15. Wireless Charging
The new iPhone X also comes with QI charging capability, meaning you can charge wirelessly. Upon release, you can purchase the Apple Airpower to charge up to 3 of your QI enabled devices at once without plugging anything in (except the Airpower mat). Pricing is currently unavailable, however you can get a Belkin mat for about $60 on Amazon. Also, more devices (including computer cases) are starting to have QI charging platforms built in.  We recently reviewed a custom computer case call the Dark Base Pro 900 that features a QI charging platform.

16. Water and Dust Resistance
The new iPhone X is both water and dust resistance. Don't be fooled into thinking you can go swimming with this. Apple claims the iPhone X has a rating of IP67 under IEC standard. Let's break that down so you know exactly what IP67 means.
The 6: It's 100% completely dust resistance, so you never have to worry about dust leaking inside and short circuiting components.
The 7: The phone can be submerged up to 1 meter underwater for at most 30 minutes.
So there you have it, it's pretty good. But don't go swimming with it, or try to take underwater shots.
There you have it…
That's literally everything you need to know about the new iPhone X and more. The phone currently is sold out in most retail locations. Chances are you'll have a tough time getting your hands on one of these. Fortunately, it's being sold in 55 countries so someone on Ebay will be selling it for a ridiculous price. But hey…you were going to spend 1K on it anyway, what's an extra few hundred?
My Honest Review of Flocksy's Unlimited Creative Services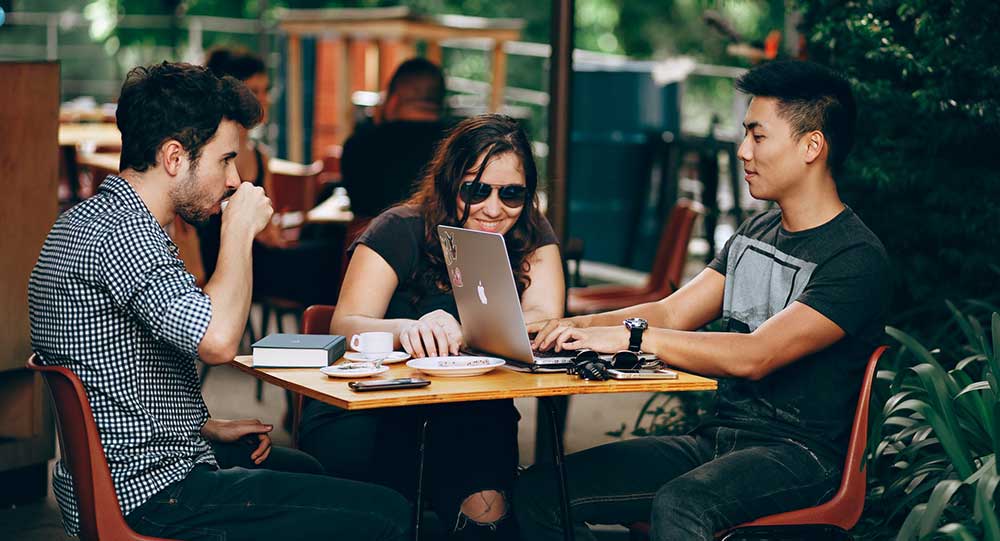 There are more unlimited graphic design services emerging every day. Flocksy stands out as one of the top competitors in the space. After this review, you'll have a better understanding of whether Flocksy is the best design option for your business.
Flocksy Overview
Flocksy works on an unlimited number of designs and revisions for a flat monthly fee. Unlike many of the other unlimited graphic design services, they also offer copywriting and web development.

How does Flocksy / unlimited graphic design work?
Unlimited graphic design services are an alternative solution for those who need design help but do not need a full design team. They all have similar promises:
24-48 turnaround time
Flat monthly rate
Dedicated designers
Money back guarantee
Lower cost than hiring an in-house designer
Who is Flocksy good for?
The unlimited creative business model that Flocksy provides is good for both big and small businesses. Some of these include:
Corporations in need of consistent blog content
Influencers and bloggers in need of social media design, thumbnails, and descriptions
Marketers who need press releases written
Entrepreneurs in need of a new website
Small businesses in need of advertising designs
Brands that use Flocksy
On Flocksy's website, they mention that they've worked with over 1000 brands including Harley Davidson, State Farm, and Forbes.

Their portfolio also shows projects that they've completed for other clients. There are t-shirt designs, marketing materials, copywriting examples, videos, and web development done for both large and small organizations.
Flocksy pricing
Flocksy has two options for pricing. $995/month for the All Access Plan and $420/month for the Team Plan.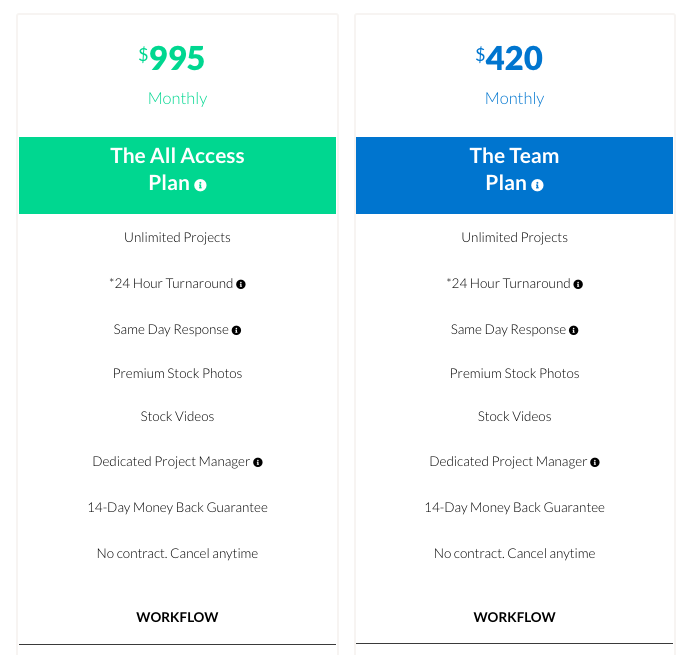 Flocksy review
What I like about Flocksy:
Manage your projects on their Project Management board
They have a custom team created for you on your dashboard
Project manager who manages all my projects
Image tagging to give revision notes
All services included in pricing
Support through email, chat, and phone
What I don't like about Flocksy:
Offshore team may be difficult to communicate with without the project manager
Adjusting to designer and writer skillsets
Flocksy alternatives
Penji (Read our full review + special promo code!)
Kimp
Design Pickle
Kappa99
GraphicsZoo
Are Standing Desks Worth It?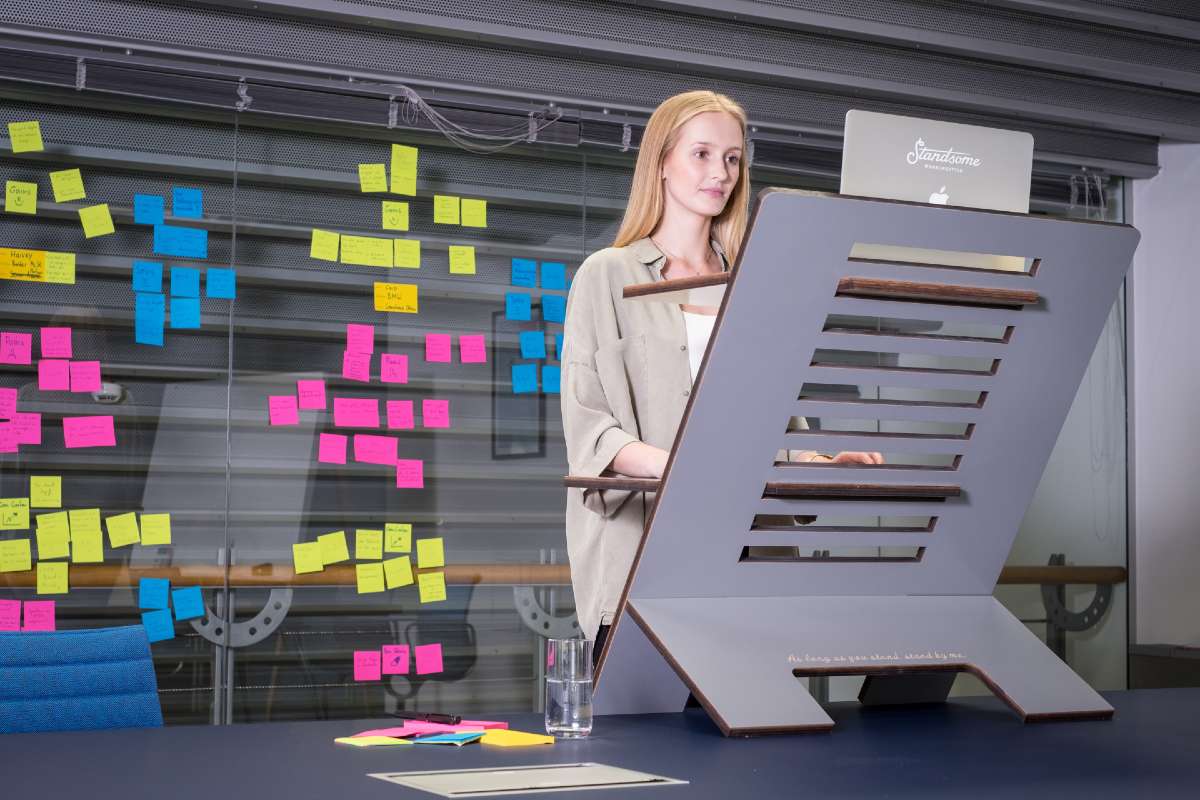 For most working adults, being strapped to a desk for hours every day means dealing with back pains and other ailments like high blood pressure and excess body fat.
To save our lower back (and most likely, to introduce a new product in the market), furniture makers have come up with a solution – standing desks.
With all the hype built around the table that allows us to work on our feet, the question remains – are standing desks worth it? Let's examine the advantages and disadvantages to help us make a stand.
Pros and Cons: Are Standing Desks Worth It?
We often hear the adage, "Sitting is the new smoking." According to experts, sitting for long periods can be associated with health issues, such as obesity, diabetes, heart disease, and even cancer.
With that in mind, it's no wonder that standing desks are making the rounds these days. In fact, it's seen as a healthier alternative to the traditional version linked to ailments mentioned above.
Despite the perceived novelty of a desk that lets you stand while working, the idea behind the product isn't as new as it seems. For instance, some claim that Leonardo da Vinci used a standing desk while painting. There are also accounts saying that this type of furniture was common among wealthy English households during the 18th century.
If these anecdotes were real, our forefathers must have also explored the idea of avoiding extended periods of sitting down. Which leads us back to the questions: are standing desks worth it, or are they overrated?
Pros
Here are some benefits of a standing desk:
Improves energy
Helps improve posture
Makes it easier to move, thereby keeping you on the go
Helps avoid health issues linked to sitting for extended periods
Cons
Below are some disadvantages of a standing desk:
Can be hard on your legs and feet, especially if you're wearing high heels
Reduces privacy if used in traditional offices
Can be more tiring if used for longer periods
So, are standing desks worth it? It depends on which of the pros and cons above are the most important to you.
For instance, a standing desk might be an excellent choice for your home office since you'll be wearing comfy slippers while working. However, it may be a different story if you're acquiring furniture for an actual office where users wear less uncomfortable footwear.
On another note, a standing desk can be well worth it if you want to move more for health reasons. Standing encourages you to move now and then, avoiding a long period of being in the same position.
Those who find it impractical to buy a new desk choose to get a desk converter instead. It's a small table placed on top of an existing desk, allowing one to stand while working.
5 Standing Desks to Consider
If you're looking for the best standing desk in the market, here are five fantastic options to consider:
1. iMovR Lander Desk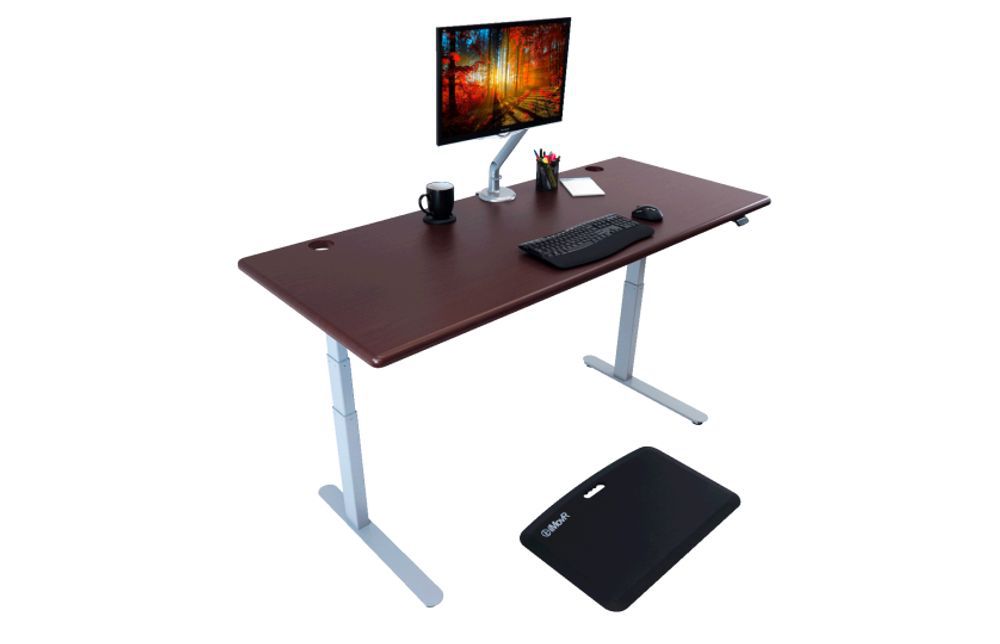 The people who designed Lander Desk from iMovR put a premium on ease-of-use. For one, it's delivered to users "98% factory pre-assembled." This means you won't need tools to assemble the desk. Added to that, you can sync the hand controller to your smartphone for touchless controls.
Price: iMovR Lander Desk costs $1,049 on iMovR's website.
2. UPLIFT V2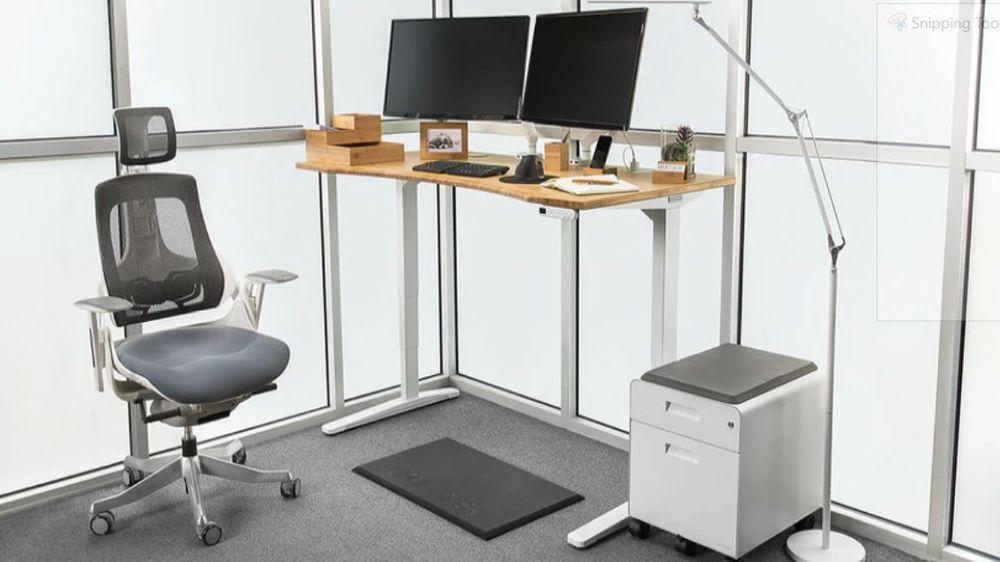 This product was chosen "Best Standing Desk" by Wirecutter twice in a row. A Certified Professional Ergonomist, this desk features a vertical height adjustment range, making it a good fit for users of all heights. It's also quite sturdy, with a 355 lb lifting capacity. You can choose from more than a dozen variants – from walnut and rubberwood to ash gray and whiteboard.
Price: UPLIFT V2 sells for $599.00 from their website.
3. Ikea IDÅSEN Standing Desk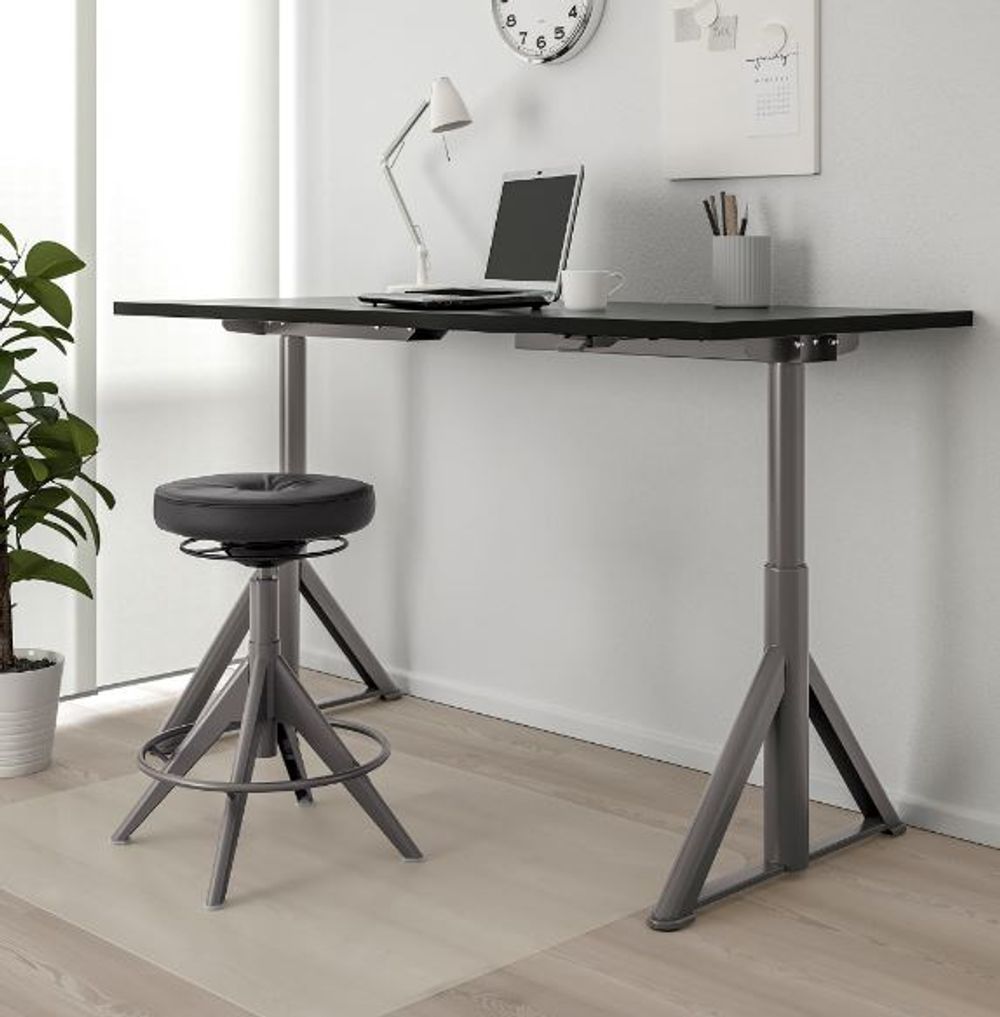 If you're looking for an Ikea standing desk, IDÅSEN variant is a good option to look at. It's a simple but reliable desk that's designed to "outlast years of coffee and hard work." Besides giving the user ample space to work on, it also features a solution to keep cords neat and organized underneath.
Price: IDÅSEN Standing Desk sells for $599 on Ikea's website.
4. Fully Jarvis Bamboo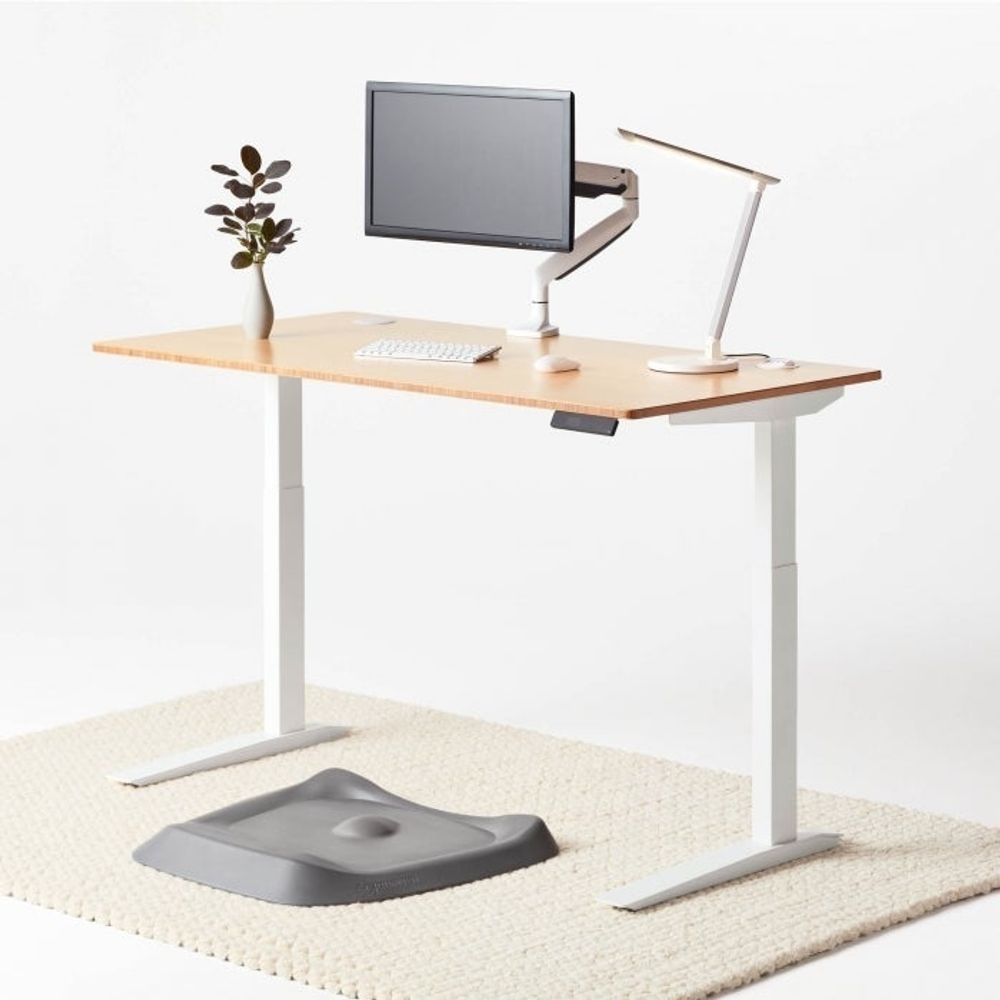 If you're a conscious shopper looking for a desk made from sustainable materials, Jarvis Standing Desk is worth considering. The sleek and elegant standing desk is made from eco-friendly bamboo, coupled with the brand's award-winning frame. It also has an LED-programmable handset you can use to adjust the height of the desk.
Price: Jarvis Standing Desk costs €579.00 or around $680 available on Fully's website.
5. Varidesk Electric Standing Desk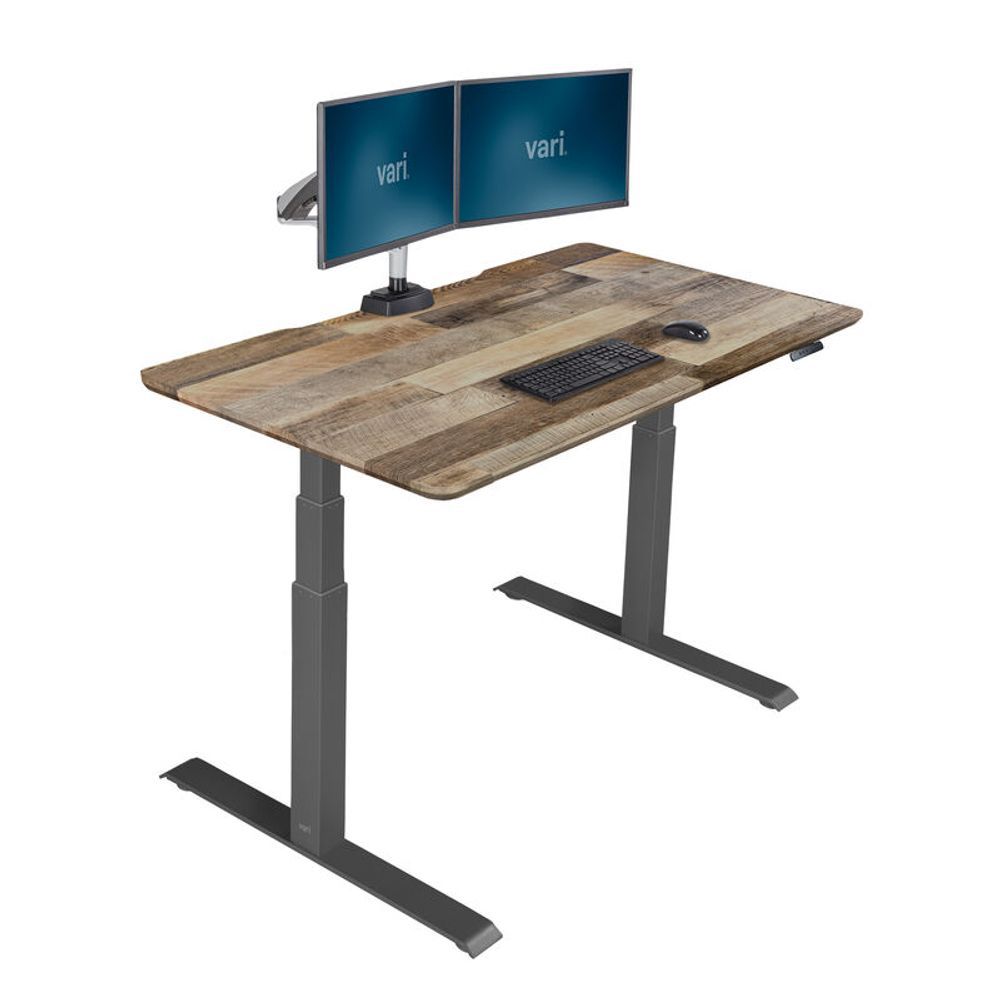 Varidesk Electric Standing Desk features a quiet but powerful electric motor and four programmable memory settings. The heavy-duty frame pairs well with T-Style legs and a durable laminate finish. It comes in five variants: white, black, butcher block, reclaimed wood, and dark wood. The desk comes with easy-to-use tools allowing you to set it up in minutes.
Price: Varidesk Electric Standing Desk 60×30 comes at $650 on their website.
Best Social Media Management Software For Marketers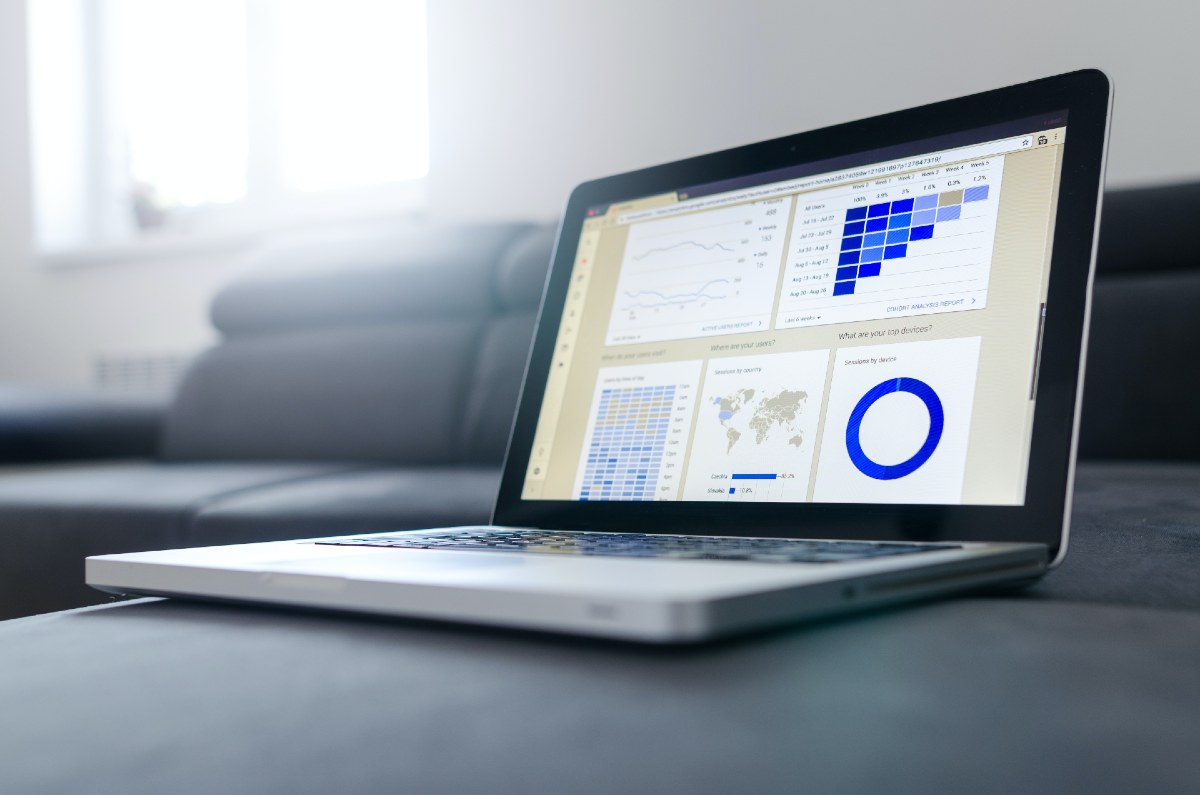 Whether you're running a small mom-and-pop shop or a mega-corporation, social media has become a crucial part of marketing in this day and age. In fact, statistics tell us that 3.6 billion people worldwide are on social media in 2020. This number is even expected to swell up to 4.41 billion in 2025, so having a solid social media presence now will surely pay off in the coming years.
With those figures in mind, it's no wonder that social media management software is on-demand among marketers. These systems help ventures maintain a consistent presence on the information superhighway. And more importantly, they power up campaigns, boosting engagement and trust.
Here are some of the best social media management tools 2020 you might want to consider for your business.
Sendible

Sendible lets users efficiently craft tailored posts for each platform. For instance, your Facebook post doesn't need to look like it's just an echo of your post on Instagram. To do that, they offer a platform where you can plan your content and strategy in one place. Aside from that, the system also offers analytics where you can gain dynamic insights from your social data. This can help inform your future campaigns and gear them for success.
Pricing: Sendible's most affordable package, Starter, comes at $29 per month, designed for solopreneurs. Their most popular option, Growth, costs $199 per month, which comes with seven users and 105 services.
Buffer

Buffer social media is one of the most popular marketing tools available today. They promise to tell the brand's story and grow their clients' audience with a platform that offers publishing, analytics, and engagement capabilities. Aside from publishing content, they also allow users to measure performance, get insights, and create reports in order to grow reach and engagement. As a result, the system can help you generate more sales.
Pricing: Buffer offers two types of packages. The first one is for publishing posts and starts at $15 per month. The second package type is for social media analytics, starting at $35 a month.
Sprout Social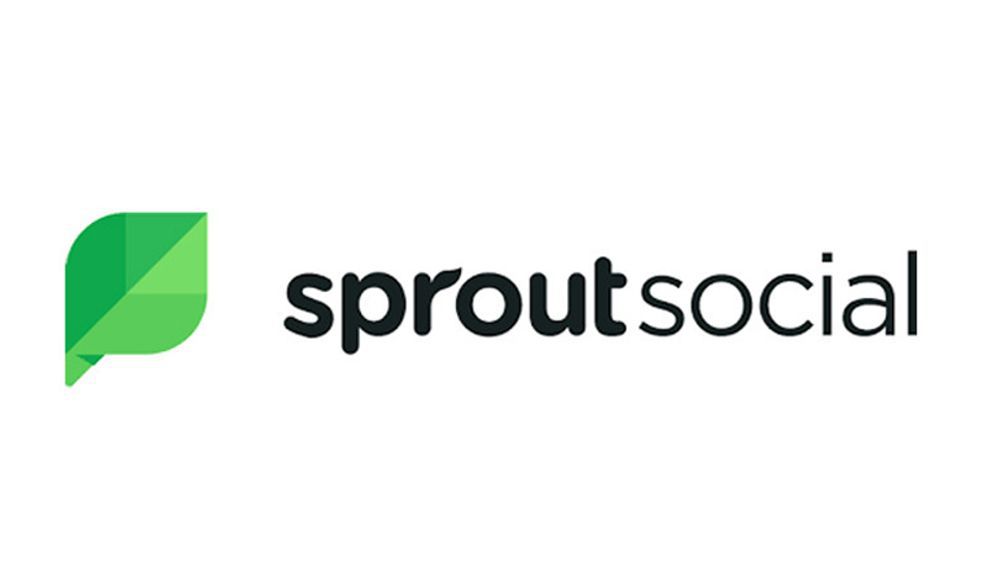 Sprout Social is another popular social media management software used by ventures of all sizes. More than helping automate content, they strive to "build and grow stronger relationships on social." And how do they do that? By helping clients understand and reach their audience and encourage community engagement.
Pricing: Their most popular package, professional comes at $149 per user per month. This comes with capabilities to publish, schedule, draft, and queue posts to ten social profiles. They also offer profiles, keywords, and locations monitoring as well as tasking and social CRM tools. The package provides competitive reports for Instagram, Facebook, and Twitter, so if you're getting traffic from those channels, Sprout Social is worth a try.
Zoho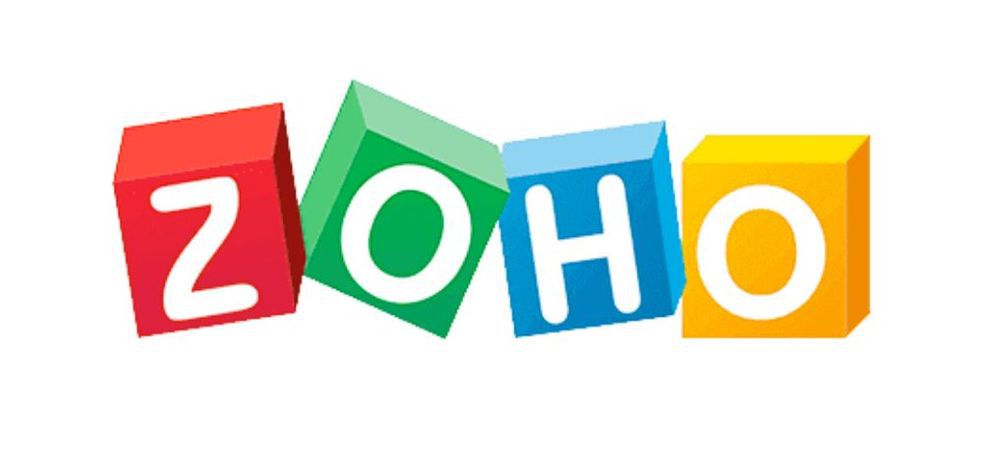 Many marketers swear by Zoho social for shouldering a big chunk of their business operation needs. Its social media management software is only a part of its powerful suite designed to run the business, making the process a lot easier and more convenient. This suite includes an end-to-end CRM with capabilities for everything from project tracking to smart accounting.
Pricing: For its social software, the most affordable package comes at $10 per month, which includes a two-member access to seven channels.
Hootsuite

Hootsuite has been around since 2008. And in an industry where trends come and go in a snap, 12 years of experience counts for a lot. Like other players, Hootsuite allows users to manage their social media in one place, helping ventures make the most out of every channel. From finding and scheduling content to present analytics, they make social media management a walk in the park.
Pricing: If the budget is tight, you might find Hootsuite free to be a very useful resource sans the price tag. It allows users to manage up to three social media accounts and schedule up to 30 posts per month. If your marketing needs require a lot more, their most affordable package, Professional, costs $19 per month. It comes with unlimited scheduling for ten social media profiles for one user.
Later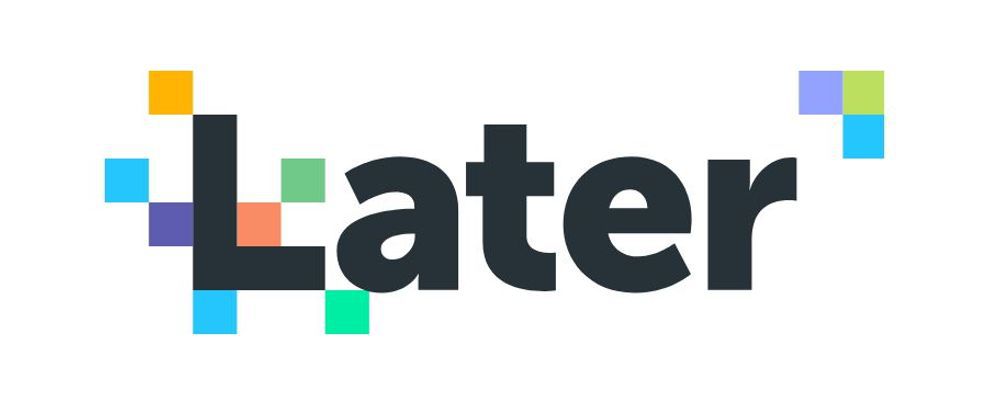 Later prides itself as "the world's favorite Instagram marketing platform." This social media management software allows users to plan social posts and publish automatically. Added to that, users can also get tailored insights to improve their campaigns and reach more people. If you find it time-consuming to create posts daily, this platform enables you to schedule them a month in advance. This day, you'll consistently have fresh content sans the hassle.
Pricing: If you're looking for social media management tools free of charge, you'll surely appreciate Later. They offer a free-forever package that includes one social set and 30 posts per social profile for one user. Despite the free offering, many users find their paid options worth it. In fact, their most popular package costs $16.5  per month and comes with more than one social set, 150 posts per social profile, and three to five users.