First Tech Startup to join Camden NJ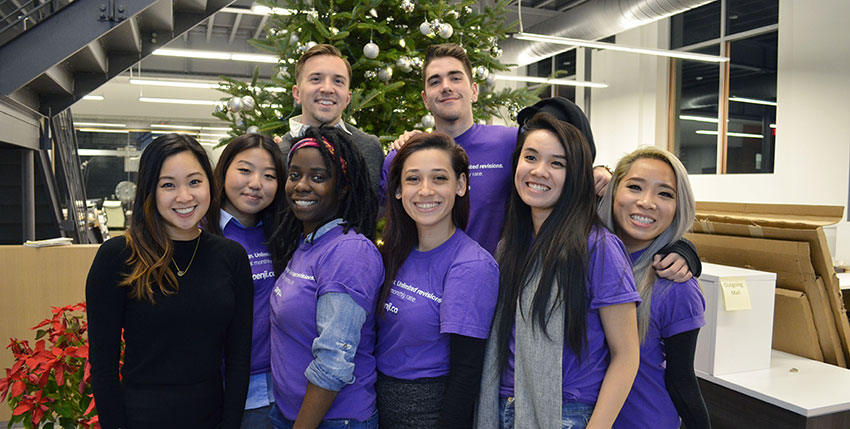 First Tech Startup to join Camden NJ
Penji is a new tech startup who recently launched in Camden NJ. Instead of having costly all-inclusive packages that design agencies typically offer, Penji offers unlimited graphic design, unlimited revisions, at a flat monthly rate. The startup launched on October 21st 2017, a day after Camden Catalyst, a startup pitch competition hosted by Waterfront Ventures to bring startups into the city.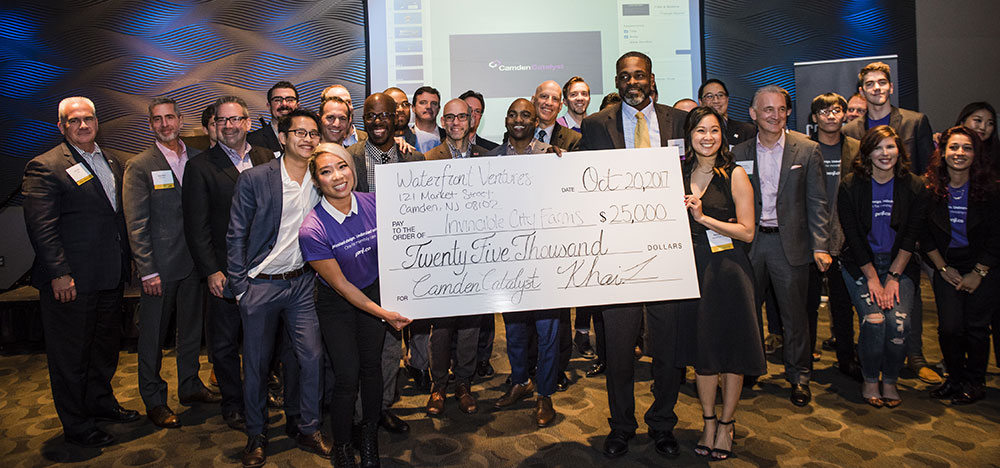 Penji solves a unique problem that startups, small businesses, and agencies tend to have. According to Penji, startups and small business owners spend too much of their time attempting to design their own marketing materials, logos, business cards, etc. And even if they hire a company or a freelancer to help them, it often costs quite a bit more than they originally thought. 
" It's a huge time waster. And that's why we created Penji, to solve that graphic design problem for startups and small businesses." – Johnathan Grzybowski (Cofounder)
Penji's unique mission
Penji also has a unique mission. The startup plans to be one of the first community conscious startups to plant their flag in Camden NJ. For Penji, being a community conscious startup means giving back to their community on a consistent basis and in ways that truly helps their community. The startup plans to offer jobs and opportunities specifically for students and residents in Camden. Their goal is to hire as many talents as they can from the city with the hope of keeping those talents in Camden. Camden is home to major school institutions such as Rutgers, Rowan, Camden County, and Cooper. Despite having these big names investing in the city, few job opportunities currently exist for students graduating from any of these 4 colleges.
"The only way to successfully revitalize Camden sustainably is if our students are willing to stay in the city and invest in the city themselves. And they can only do that if there are good paying jobs available in Camden. Currently there aren't many available, and we plan to change that."- Khai Tran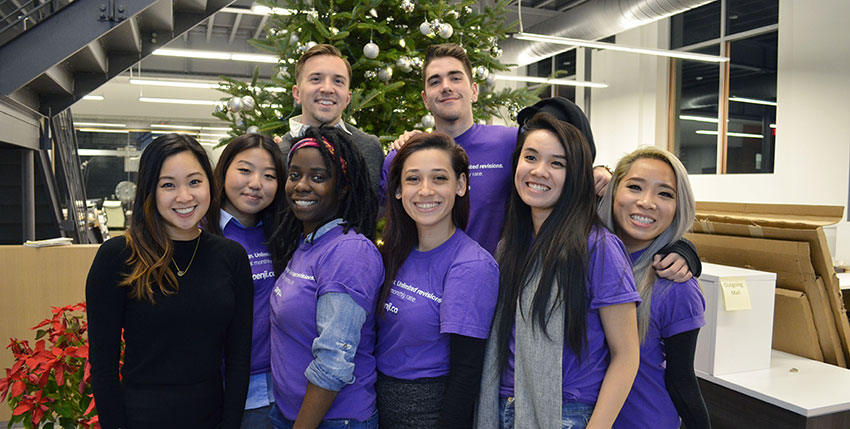 The startup already hired 4 students from Camden and have plans to hire more as they grow in Camden. Things are definitely looking up for Camden NJ as the interests for startups are growing from surrounding cities. The Camden city has been struggling with bringing in new businesses for the past few decades and many efforts have been put forth to revitalize the city. Things may be different this time around if enough startup companies join Penji in Camden and invest in the city.
Melissa Le (office manager of Waterfront Lab, Camden's very own co-working space) is optimistic that Camden will be revitalized this time around.
"We're feeling good about Camden's revitalization and we know it will be successful if enough key industries get involved. Having major companies such as American Water, Holtec, and Subaru is a great start, however we need more interests from startups and small businesses to make Camden's growth sustainable."
How To Attract Millennials To Your City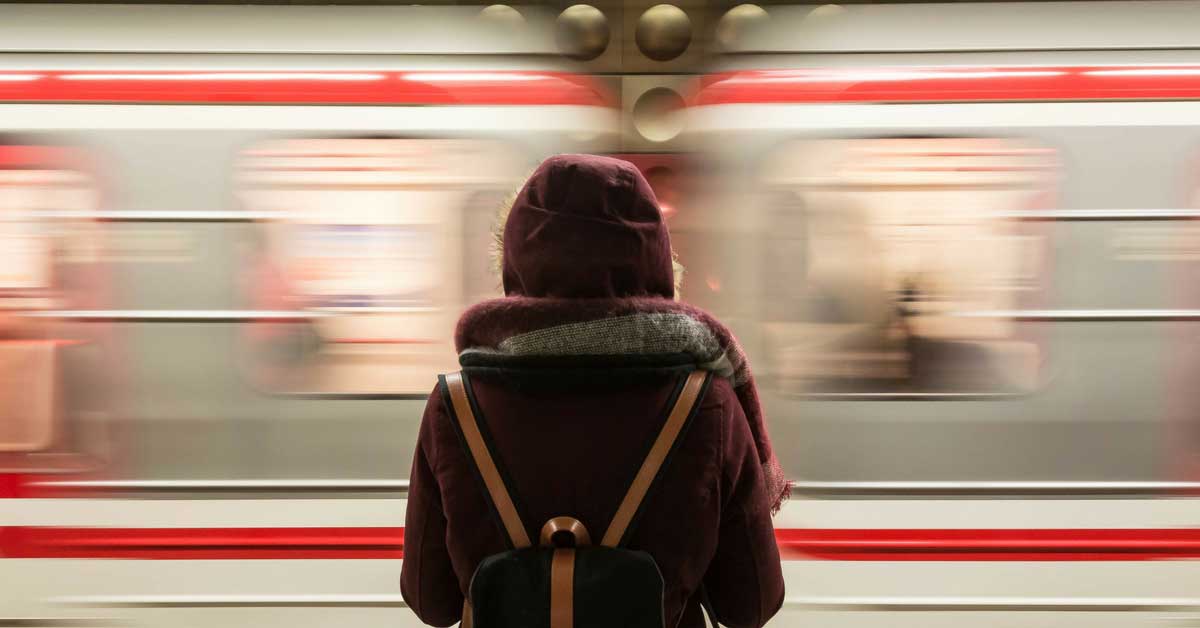 Location matters in the means of professional success. Millennials are reported to be getting married and starting families later than their parents. This means that their main focus is strictly on their professional career, so these matters are taken seriously, as they involve these factors into determining where to live. Millennials select cities that will help them thrive. This goes vice versa, cities need to attract people in order to be sustainable. The city of Camden has been successful with this process. With the increase of millennial entrepreneurs entering the city, the better the economy gets, as it is shown around the waterfront.
To create more jobs and attraction, cities must attract the job-seeking millennials. There are 3 determinants for millennials to move into your city:
Affordability
Someone who is financially responsible will always consider the cost of living foremost. Cities that contain a high population of millennials often have low employment rates and affordability. If the city is popular but does not meet within millennial's budget, then it wouldn't be worth the cost. Money is the only physical asset that holds us restricted. The city of Camden holds that title of affordability. Tax cuts are what attracts entrepreneurs mainly, however the overall value of the stay is well worth it. Camden is located outside of Philadelphia, just close enough to go into their city to network without paying Philadelphia's cost of living.
Entrepreneurship
Millennials are an ambitious generation. A reporting claimed that 54% have either wanted to start a business or have started one already. This characterized millennials as hard-working and motivated individuals. A location that showcases trails of entrepreneurship deliver a desirable reality to people. Silicon Valley embodies this example, as it is the most known startup hub for technology companies in America. Famous companies like Apple, Facebook, and Google are in that area, so the status of Silicon Valley is held at a high standard.
Another location that is maintaining that status is Camden. Due to Camden's location outside of Philadelphia and surrounding fortune 500 companies, millennial entrepreneurs are inspired to bring their startup here. There are multiple different types of organizations located here with 76ers as one.
Accessibility
Millennials are attracted to cities that cater to their needs. About 66% of Millennials identified  decent quality transportation as a main influence to choosing a location to live. People typically pick the option that meets their social needs. To obtain that, a low cost transit is ideally looked for in a city. Cities with an ineffective quality transit fail to attract Millennials. 
How Millennials Are Changing The Workplace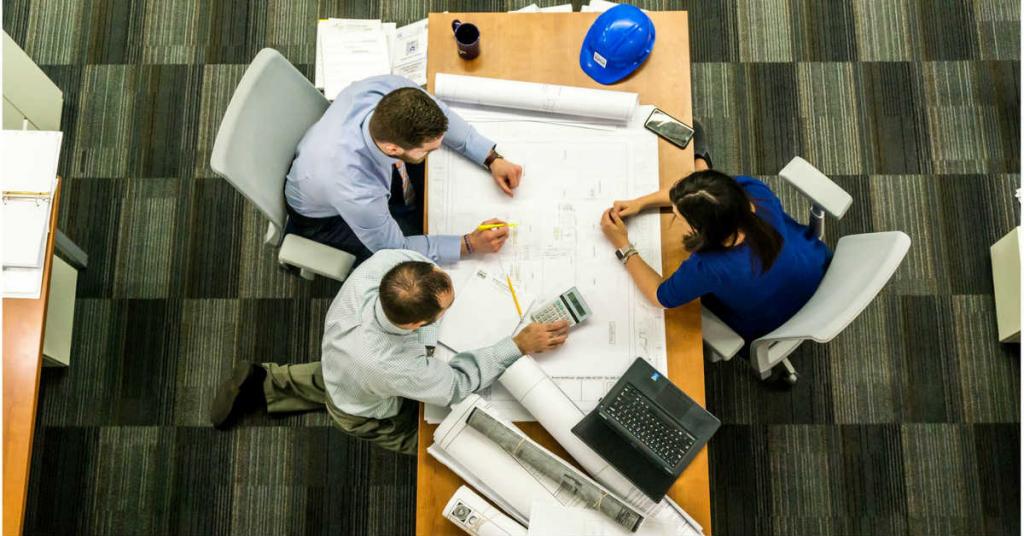 Millennials are reshaping the traditional corporate structure. With new CEOs entering the workforce, more companies have been adapting new tactics for managing, motivating, and improving. Millennial entrepreneurs have set the new standards to doing business, focusing on collaboration and efficiency. Soon by 2025, millennials will accommodate 75% of the workforce. This will replace the baby boomers, who have been recorded as the largest generation in the workforce. This instant switch leaves other generations questioning their management. These are 4 ways millennials are changing the workplace:
Emphasizing Technology
Millennials are the generation born after year 1982 and before 2004. This was essentially the era of technology beginnings. To be raised in the ever changing state of development, this generation foresees big things for the digital future. This need for rapid growth has created various platforms for creators, entrepreneurs, and more. Millennials have a profound belief that technology is the future, and so we should precisely use it to our advantage. Networking has been perfected with Linkedin, while Youtube is colonized by content creators, and Slack has better connected employees.
Open To Change
Millennials were born to alternate between innovation and tradition. To be raised in the era of constant development, generation Y has cultivated the skill to be open to change. Arguably, change is intended for growth, so that is how Millennials greet it. The digital age has disrupted traditional systems for the better, a concept that was impossible in the past. Due to the inconsistency they've experienced growing up, millennials have subdue their harsh conditions by advocating innovation. Although innovation is a new idea, generation Y strictly believes this is an optimal lifestyle.
This generation does not believe in a constant, that everything has potential. Camden embodies that figure of high potential. Organizations are racing into the city of Camden, for it is the next startup hub for Millennial entrepreneurs. With the economy's rapid growth and welcoming nature, businesses are rushing in to secure their space. Just outside of Philadelphia, the city of Camden possess hope, just what entrepreneurs need.
Work With Purpose
Millennials differ from baby boomers in one drastic motive. The new generation seek a sense of control and innovation that past generations seem to lack. Millennials deeply value purpose, to even go the extra mile in changing jobs for content. Perhaps it's due to their entitlement, but Millennials are stubborn to the belief of following your inclination. 60% of employees confess that it is critical to allow them the capacity to do what they do best. Many Millennials will settle in the lower paying job, as long as it allows them the ability to express their talents.
As observed in the city of Camden, non-profit organizations scatter throughout in order to rebuild the city of hope. Devoted organizations and passionate millennial entrepreneurs in the city are growing and giving back to the community.
Work Flexibility
The typical 9-5 business hour job is declining as Millennials continue to enter the workforce. The Census Bureau estimated that 13.4 million Americans work from home. The data will only increase when more Millennials start to work. This new career outlook stems from the disfavored opinion against office confinement. In the strong devotion for both work and freedom, Millennials compromised with the issue by creating careers from the comfort of their own home. Freelance work has been the popular option for Millennials, since it allows independency.  
Why Millennials Are Leaving Big Cities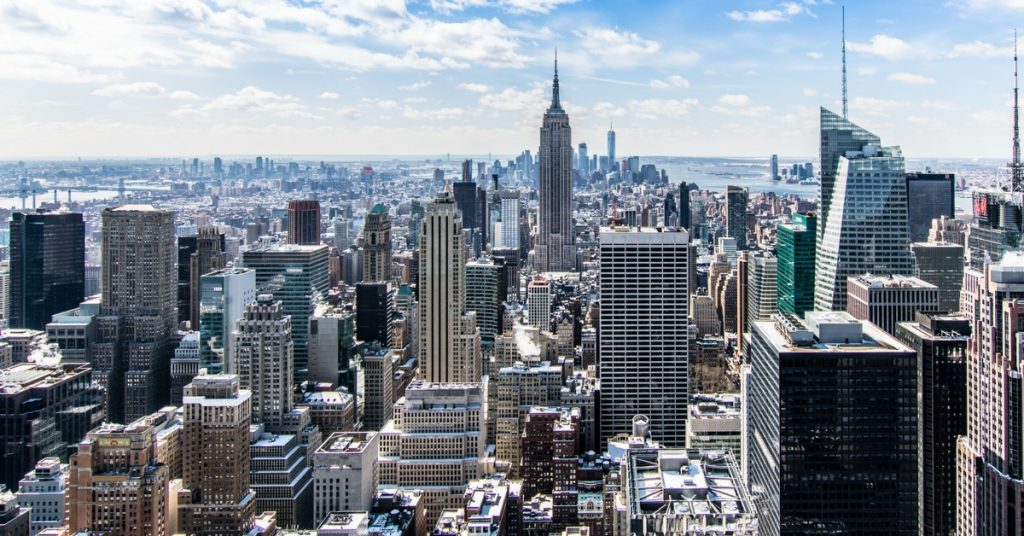 Don't confuse the millennial presence in cities with a desire to be in a city. The population of millennials in large cities may be dense, but since 2010, there has been growth in suburban and smaller urban areas. Not only that, but millennials are moving out of big cities like New York in droves and moving into neighboring areas. Up and coming cities like Camden is showing promise as an alternative to their neighboring city, Philadelphia. With more options and prices for housing dropping, leaving a city may not seem like a bad possibly. The reasons for millennials leaving a city may not be too surprising.
Struggle for financial stability
It's not surprising to find that the millennial generation is struggling financially. With the recession and lack of jobs, the expense of living in a city just doesn't seem worth it. Though unemployment has lowered, wages are still stagnant. At first glance, it may seem as if millennials prefer public transportation, but it may also translate to the difficulty of affording cars. Millennials are marrying later or not at all because of the lack of financial stability.
Living in a city was temporary
A large city meant job opportunities in the eyes of a millennial. However, it is expensive and chaotic. The allure of bars and skyscrapers have less of an appeal in the long run. Meanwhile, smaller cities with a growing economic sector like Camden seem more attractive, especially for job opportunities. Many new startups try to keep their offices in a more affordable area, which many times is not within a large city.
Lower priced housing
Not so long ago, purchasing a house seemed almost impossible because of the inflated prices. Though millennials are known for renting rather than purchasing, the housing market is slowly improving, and houses seem more attainable. Moving into the suburbs or a smaller metro area is better financially in many cases.
Preferences change
Today's 30 – 44 year olds are moving out of cities and into the suburbs or faux urban suburbs. Contrary to what was once believed, millennials still have that dream of living the American dream of having a big single house with the fence and lawn. Now that the older millennials are more established in their career, they don't feel a need to stay within the confines of a big city. Though the move out of a city and into the suburbs may seem slow compared to other generations, it seems that people are just planning to migrate at a later time.