Max Temkin On Cards Against Humanity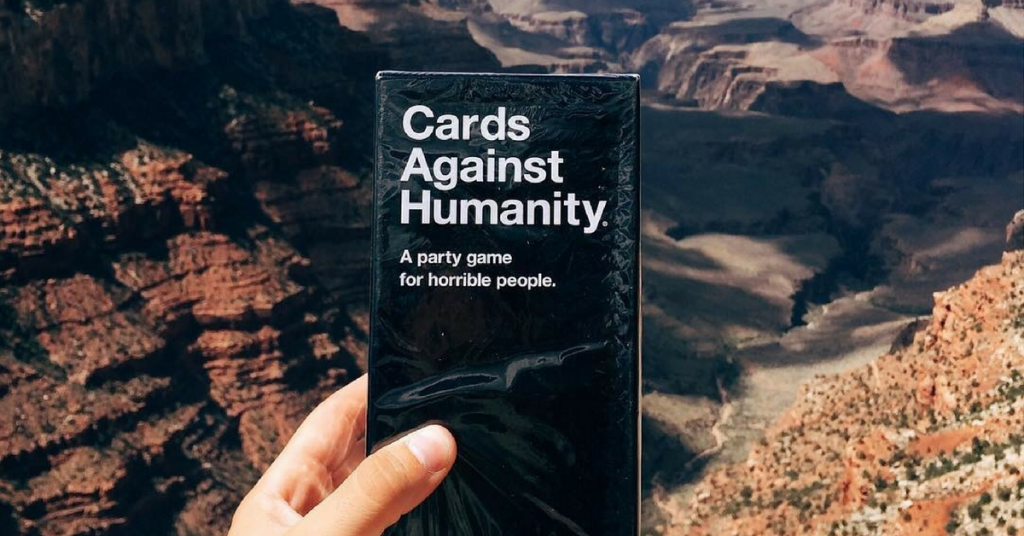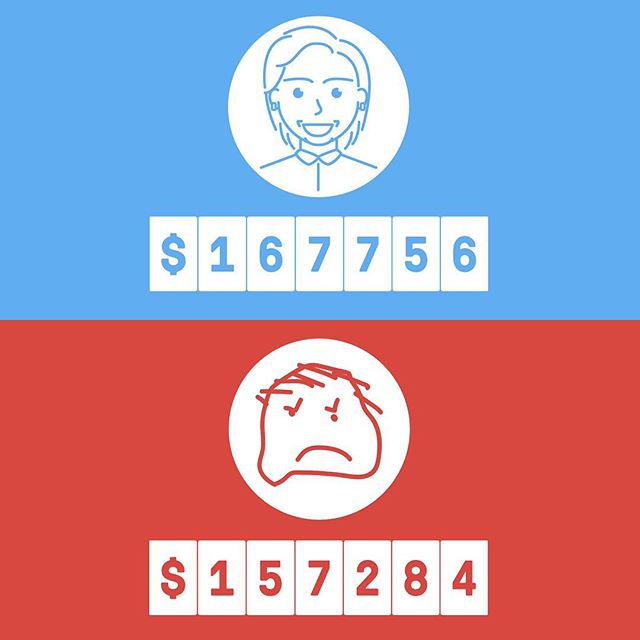 Interview with Max Temkin.  If you have ever played the popular card game Cards Against Humanity, you are a horrible person. If you haven't, prepare to die of laughter. To play, one person reads a question from a black card as everyone chooses the funniest white card from their hand to be chosen. It sounds simple, but with cards like "A big black dick." and "Not giving a shit about the third world.", you quickly realize that it is not a game for the weak.

During an exclusive interview with co founder Max Temkin, he tells us about business, Black Friday ideas, and doing things the Cards Against Humanity way. Best known for creating the game, he is also the cofounder of Blackbox, creator of Humans vs. Zombies, Secret Hitler, and Slap .45, and is on the National Finance Committee for Hillary for America. Though involved in politics, he does things a little differently, as you can see with America Votes with Cards Against Humanity. Like a true entrepreneur, the list of projects is endless. He describes himself as just a designer, but to think of him as just that would be foolish. Max Temkin is an inspiration for those aspiring to take their hobbies to the next level.
How did CAH get started?
Max Temkin - I've talked about this extensively in other interviews, but basically, the co-creators of Cards Against Humanity have a long history of making games together, and Cards Against Humanity was the first good one we play-tested. We put it out for free and it gained a cult following. Then we did a Kickstarter.
What are your backgrounds?
Max Temkin - I have a philosophy degree and I work on Democratic campaigns and elections. Some of the other Cards Against Humanity co-creators have backgrounds in economics, science, and advertising.
Why did you decide to create dick jokes instead of working in a different field?
Max Temkin - It was mostly a happy accident! We all still have outside interests, though Cards Against Humanity is my biggest project now.
When was your a-Ha moment?
Max Temkin - I'm not sure what that means! A time that sticks out in my memory that I knew Cards Against Humanity was pretty special was when I was play-testing it at college... I had a bunch of friends over in my dorm room, we were playing it and laughing, and more and more people kept coming over and joining. The laughter was contagious, and people kept coming in attracted by the spectacle. I saw that happen and I knew something special was going on.
How has sarcasm benefited your company?
Max Temkin - Not sure how to answer this one. We always try to find something earnest or authentic to make a joke about, and something that makes us laugh.
What is your on-boarding process?
Max Temkin - Is that like when you hire someone? We don't have a lot of formal procedures. Trin is our events director and is kind of in charge of office morale, so she helps people find their place in the company.

Describe your office culture.
Max Temkin - We have a large open office that we built in Chicago, it's a co-working space full of our friends... other designers, artists, musicians, podcasters, and weirdos from around the city.
What is the best way to respond to negative feedback?
Max Temkin - I try not to get defensive and rush to defend myself... I usually take a moment to absorb the criticism, and then translate it into something constructive that I can act on. Sometimes people have constructive criticism that I can't act on, and I just try to make sure that they're heard.
Who are some influencers that you admire?
Max Temkin - I truly hate thinking of people as "influencers," thinking like that instrumentalizes all of the relationships in your life and makes them transactional. I don't know that you can think about other people in terms of being an "influencer" or not, and still view them as honest and emotionally available to you.
What is the biggest lesson you learned since starting CAH?
Max Temkin - It's been very hard for me to delegate and give work to other people... even when they're way better than me. Our design director Amy Schwartz is a much better designer than me, the best designer I've ever worked with, and I really look up to her. I know that she outshines me in every skill. But it's still emotionally so difficult to give up the work.
How do you determine a good employee at CAH?
Max Temkin - We look for kind, funny, and well-rounded people who are first good human beings and second good employees. We value a diversity of experience and viewpoint, and whether people have full, real lives outside of work. Max Temkin - Every good business that you admire figured things out for themselves. They forged their own path and came up with their own way of doing things. Apple does things the Apple way. McDonald's does things the McDonald's way. Cards Against Humanity does things the Cards Against Humanity way. Reading business advice and blindly following what other people did didn't get those companies anywhere, and it won't get you anywhere either. To make a successful company or brand, you need to start from first principles and figure out your own way forward.
What advice can you give people new to crowdfunding?
Max Temkin - Again the whole notion of "giving advice" on crowdfunding is kind of crazy to me. The whole point is to authentically figure out what you're about and how to connect with other people. Some advice I like from Matthew Frederick's

101 Things I Learned in Architecture School

is that successful designers learn to make design decisions conditionally - that is, with the awareness that they may or may not work out as you continue toward a final solution.
Where do you see yourselves in 5 years?
Max Temkin - Tough question - I have no idea if people will still be playing Cards Against Humanity or care about us at all in five years. For the last five years, I've had a personal goal of making one small Kickstarter project a year. Sometimes they're really small and personal like my Maxistentialism zine. And sometimes they're huge public projects like my new game Secret Hitler. But I'd like to think that I'll still be doing that in a year.

How did you come up with 12 Days of Holiday Bullshit?
Max Temkin - We needed to come up with some way to market Cards Against Humanity during the holidays that was funny and still had integrity. The first year we did a holiday stunt, it was a pay-what-you-want pack and we made $70,000, which we donated to charity. We felt like the next year we needed to out-do that. The blind subscription, where you pay us and get a series of mystery gifts in the mail, was a nice escalation. We did that for three years and now we're taking a break.
How often do you guys visit Hawaii 2?
Max Temkin - I've never been! I hear from lots of people who have been to visit, and apparently it's really nice during the summer.
What do you do with all the dumb ideas that people submit?
Max Temkin - Mostly we use them as kind of raw brainstorming ideas... I don't think we've ever gotten a crowd suggestion that went directly into the game.
What are some Black Friday ideas that didn't make the cut?
Max Temkin - We probably investigate a hundred ideas that don't pan out to get to the one that works. The original idea was a $0.01-off coupon, but we ultimately rejected it because we felt that it was still a marketing deal. We always want to do something genuinely surprising and risky. This year's is going to be a doozy.
How did you come up with the idea for The Bigger Blacker Box?
Max Temkin - People asked us for a big box that held all the cards, and over my strong objections, we decided to give them what they wanted. This was the best product we could design that fit those needs.
A few Redditors mentioned that they want to send you beer. Has this happened? Have you received anything out of the ordinary?
Max Temkin - We've gotten all kinds of crazy gifts and things from people. I love that people feel like they have a relationship with us and want to send us stuff, I think that's a sign that we're getting our message out there and our voice is coming through.
Tips For Starting A Profitable Business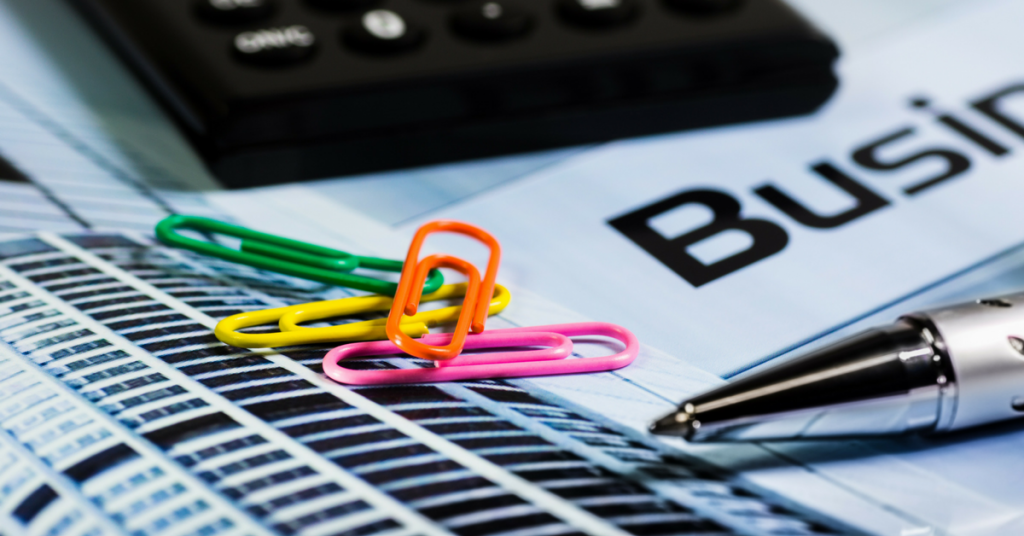 How many entrepreneurs do you know start a company with the intention of failing? We hope that this number is zero, but failure can be the result of a business even if it is unintentional. Serial entrepreneurs know many different ways to fail. This is because success in not guaranteed no matter what business you get into. They also share their tips to avoid failure to help you start a profitable business.
Surround Yourself With The Right People
The phrase "It takes a village to raise a child" also applies to a profitable business. Without talented individuals working for you, it will be very hard to survive. Surround yourself with amazing friends and successful business owners so that you can have access to different skills and knowledge that can help you grow a profitable business and make it thrive.
Build a Strong Foundation
Before starting your business, ask yourself why you're starting it in the first place. How is your product or service going to help your target audience's lives better? How does this idea align with your core values? Do you have a solid profitable business plan to make this dream a reality? The answers to these questions will help your business have a strong foundation.
Perfect Your Pitch
You should be able to describe your company in 3-5 words.  Think of AirBnB: a place to stay. Describing your business concisely will make it easy to understand. If it is easy to understand, it is also easier to sell. When working on your pitch, stay away from mistakes like using industry jargon that is hard to understand for the layman, asking the wrong questions to those who listened to you, not making the pith relevant to the listener or only talking about yourself.
Know Your Competitors
Keep your enemies close and your competitors closer. They are not the enemy but not knowing what they're doing could be harmful to your company. Don't hesitate to use tools to analyze your competition. Tools like SEMrush, SimilarWeb or even Google Alert can help tell you what your competitor is up to and increase your chances of survival.
Build a "Must Have Product"
Sites like Hacker News have a ton of really cool startups ideas. However, if you really want to increase your chances of survival and success, build a must-have-product instead of a nice-to-have product. The difference between the two is easy to spot. The former is a product that is hard to live without while the latter is more disposable.
Build A Company That You Can Scale Independently of Your Staff
It's better to grow a company that can be scaled using technology and automation. Take Groupon for example that did the opposite. They have a massive staff because they need it to keep new deals flowing everyday and to service their customers. Their company is not scalable because their growth is dependent on the number of staff their hire. This is why their balance sheet is awful.
Find Ways To Keep Costs Low
You can think of cash as your company's lifeblood and high cost is equivalent to a hemorrhage. Remember that all the cash in the world is not worth anything unless it's a positive cash flow. Find ways to keep your costs low like going directly to the supplier or negotiating for better prices. Find better ways to finance transactions and ways to work out deals.
Focus on Sales and Marketing
Nothing happens in business unless a sale is made. From the start, find ways to get leads and ways to convert those leads into sales and make sure you are getting repeat sales from your customers. To do this you need an effective sales and marketing funnel that you can work, test and measure.
Always Find Ways To Increase Profits
Don't rest on your laurels yet. Don't just be happy with getting customers and making them buy from you. Always find ways to get them to buy more.
Embrace Creativity
Brands like Apple and Ikea stand the test of time because they have followers who are loyal to them. They also differentiated their companies from their competitors by embracing innovation and creativity. Reach out to your employees and don't be afraid to use their ideas. Launching new products and developing a clever marketing campaign is a good way of retaining that competitive edge your company needs.
Test and Measure
Are your marketing campaigns increasing sales? Is your social media presence helping drive traffic to your website? Testing and measuring everything gives you perspective especially if you want to find ways to increase traffic and keep costs down. Use tools like Google Analytics and Unbounce to help you test and measure marketing campaigns.
Empower Your Staff
No matter how big or small you are, empowering your staff by letting their voices be heard can help boost your profitability. When they feel that they are contributing or when you give them freedom to work, you are making them feel wanted which can greatly affect their productivity and self confidence.
Interview With Interior Designer Taylor Spellman, Host Of "Yours, Mine Or Ours"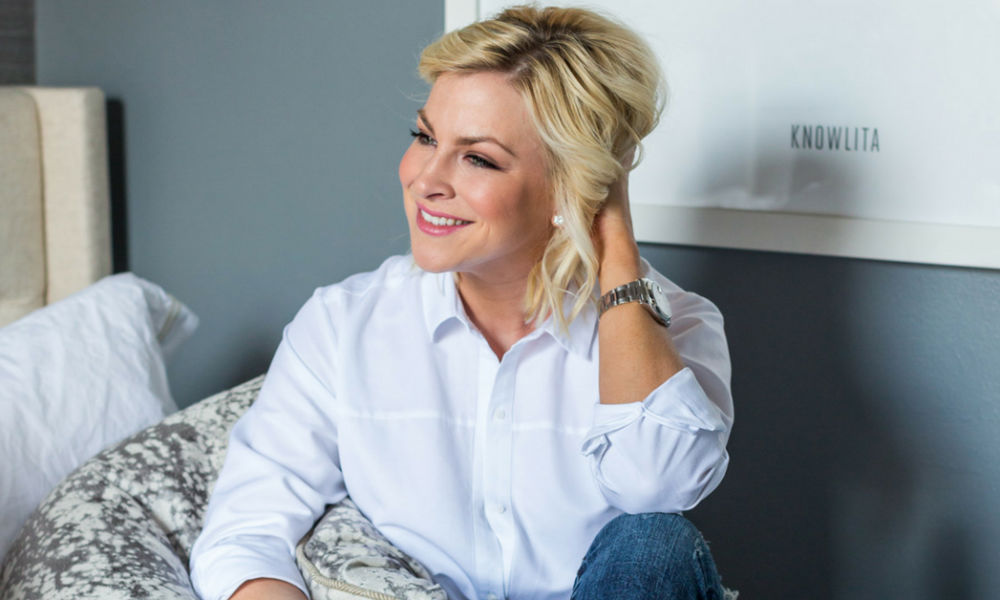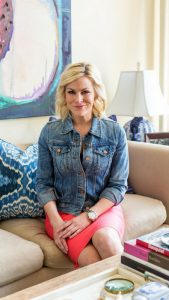 Transforming from dancer to interior designer, Taylor Spellman is as creative as they come. Taylor is a recognized interior designer and staging expert in New York with a portfolio of multi-million dollar clientele, including Ryan Serhant of BRAVO's "Million Dollar Listing." Her unique style of mixing high end with treasures from Goodwill has earned her a position as host of BRAVO series "Yours, Mine Or Ours" alongside real estate agent Reza Farahan. Her firm TSNY handles 30 million dollar's worth  of real estate daily. Because of this, Taylor Spellman manages the best team possible including Vice President, Lana Ataman, and Lead Designer, Jacqueline Leung.

Taylor Spellman works with finesse. Her sense of humor and bright personality shines through in her work and as a host for "Yours, Mine Or Ours." She takes care of her clients by personally taking the time to learn about their lifestyle and how interior design can elevate their lives. During the design process, she gets deep into the nitty gritty, overseeing each stage until completion. Her Instagram and Twitter is flooded with pictures of her projects and bits of advice for aspiring interior designers. Taylor Spellman talks to Owner's Mag about TSNY, design strategy, and being the host of "Million Dollar Listing".
How did you build a business around interior design?
I built a business around interior design by capitalizing on a niche in the market. When I started, no one was doing interior design just for bachelors. I felt strongly that it was strongly due to the fact that there wasn't a service being offered versus there being a need for it. I became known as doing interior design for men, and that gave me a competitive edge and people found out about me quicker, and ultimately word of mouth lead to more clients and a full blown firm.
What are some key factors you think about when designing a room?
How does this person really live?

How do you maximize the functionality of the space?

How do I bring my client's personality into the space to make it reflect who they are and make them feel very much at home?
When do you consider a room "done"?
Accessorizing. People often lay the groundwork but then stop after they have their coffee table, rug, and couch… but a layer of décor delivers the personal touch that make the home feel like you.
What is your average day to day like?
I would love to tell you that I get up and do yoga and relax, but in reality I hop up, get the biggest coffee possible and get going. It is a beautiful and hectic madness. I like to spend the majority of my day on-site with my clients and projects. Sometimes I'll be in a client's living room painting custom artwork, sometimes I'll be running around coordinating contractors and electricians to make sure everything is on point. I am extremely detail oriented so every single piece of the puzzle matters to me.
How has hosting a hit TV show influenced your lifestyle?
It's been interesting because I've been very hard at work for the past ten years, hustling, and trying to make a name for myself. And this show has definitely shifted things over the hill. Needless to say, I don't know that I'll ever get over getting recognized. That is something that will always be crazy to me.
What do you look for in a team?
First and foremost I think about work ethic. Is this person willing to work really hard and put in the hours, and be dedicated? Second I think about one's ability to think outside the box. Interior design and staging change by the second, and there's really no formula, so I need my team to be able to really think on their feet. And that's easier said than done.
What was the biggest challenge since starting your business?
My number one challenge has definitely been to 'stay the course'. There are so many things that come up that really make you truly believe you're on the wrong path, but if you have enough conviction, dedication and talent, then you just need to remember to stay on track and you will find success.
What is your favorite moment of 2016?
Watching the first episode of 'Yours, Mine or Ours' air. It was a very full circle moment for me, getting to see the fruit of my work come alive in a completely different format.
What are some tips you can give to aspiring interior designers?
Figure out what your unique selling point is. Is it your style, your personality? Is it your ability to make clients feel comfortable enough to use their own aesthetic in the place? Figure out what makes YOU unique and run like hell with it. Never stop.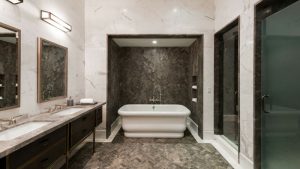 6 Books That Will Change Your Life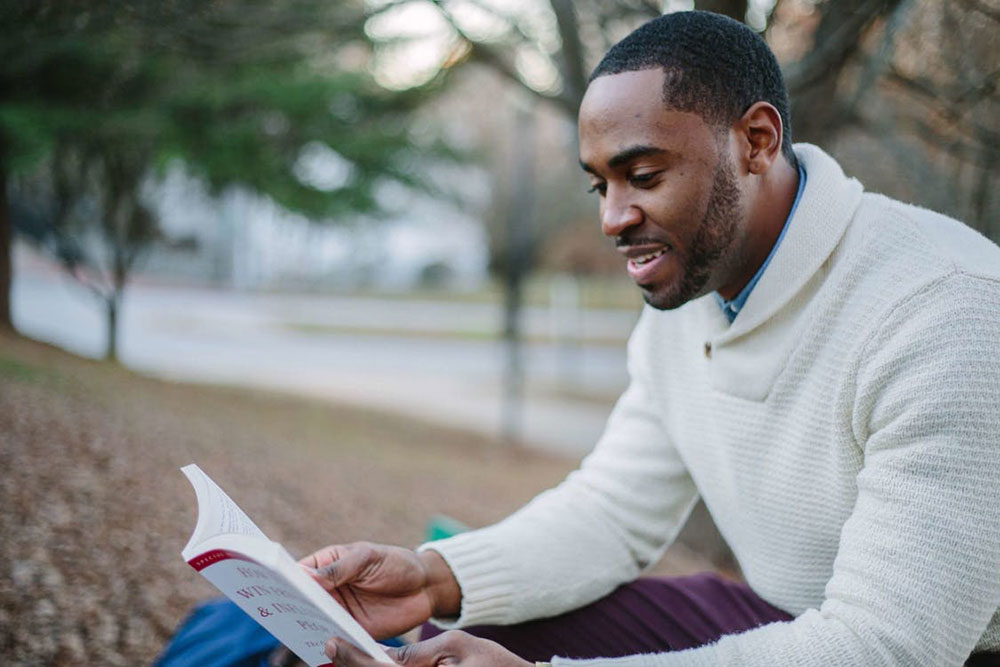 Whether you're going through a transition in life, starting a new career, ending a career, or simply looking for ways to improve yourself, there's likely a book for that. But today there are thousands upon thousands of self-help books from qualified authors to choose from, which ones do you pick? We've curated a list of some of the best self-help books for you to check out.
Think And Grow Rich
This comes as no surprise to anyone. Think And Grow Rich is one of the best self-help book ever written. To date, it's helped hundreds of millions of people discover themselves. The book is a practical guide that outlines some fundamental laws that govern success and has been released internationally in just about every language.
Buy it here
How To Win Friends And Influence People
Dale Carnegie's work was released in 1936, but it still remains a popular choice nowadays. The advice and practical tips suggested applies today as much as it did when it was originally published. To date, it's sold more than 15 million copies and can be found on the shelves of many executives.
Buy it here
The 7 Habits Of Highly Successful People
Originally published in 1989, Steven R. Covey's work became an instant bestseller and today still can be found in every Barnes & Noble. It's been reprinted and sold over 25 million copies in over 40 languages. The book provides valuable knowledge on how to be a more effective you whether at work or in your personal life.
Buy it here
The Road Less Traveled
Over 7 million copies sold in it's most recent print, translated in over 23 different languages, and being on the New York's Best Seller's list for over 10 years, this is a rare gem you don't want to miss out on. Dr. Peck's teaches his reader how to live a full and complete life, how to differentiate dependency from love, and how to find your true self.
Buy it here
The 5 Love Languages
Who knew there were 5 different languages of love? Dr. Gary Chapman did and his work has helped millions of people all over the world to renew their intimacy, learn how to love, and most importantly - learn how to receive love better. Beyond simply helping with personal relationships, learning the 5 love languages will also give readers better insights into dealing with people both at work and at home.
Buy it here
The Art Of Happiness
Who's more qualified to write a book about happiness than the Dalai Lama? Despite the great loss his country and he personally have suffered, the Dalai Lama remains positive and enthusiastic whenever you see him. Those who have been fortunate enough to be in his presence reported feeling lighter and even happier within just a few short moments. Coauthoring with Dr. Howard C. Cutler, The Art Of Happiness is a book that will arm you with the knowledge and tools to overcome everyday challenges and discover a better version of you - one that is happier and more fulfilled.
Buy it here