Snapchat Spectacles Officially Released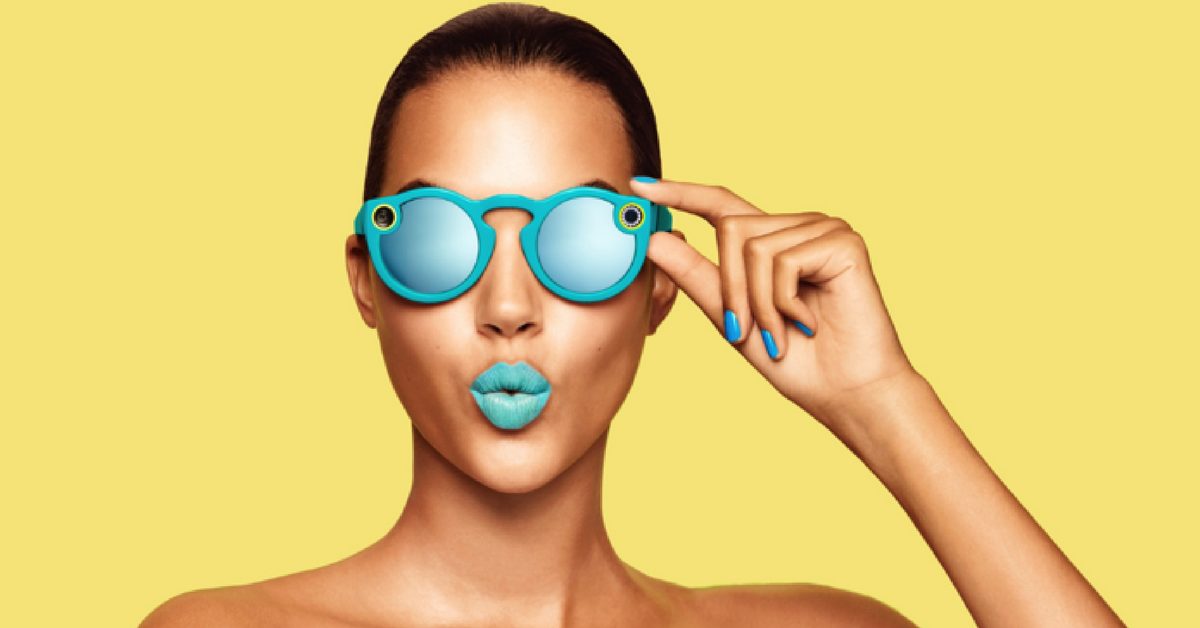 Most Eco-conscious Scooter Rolls to Next-Gen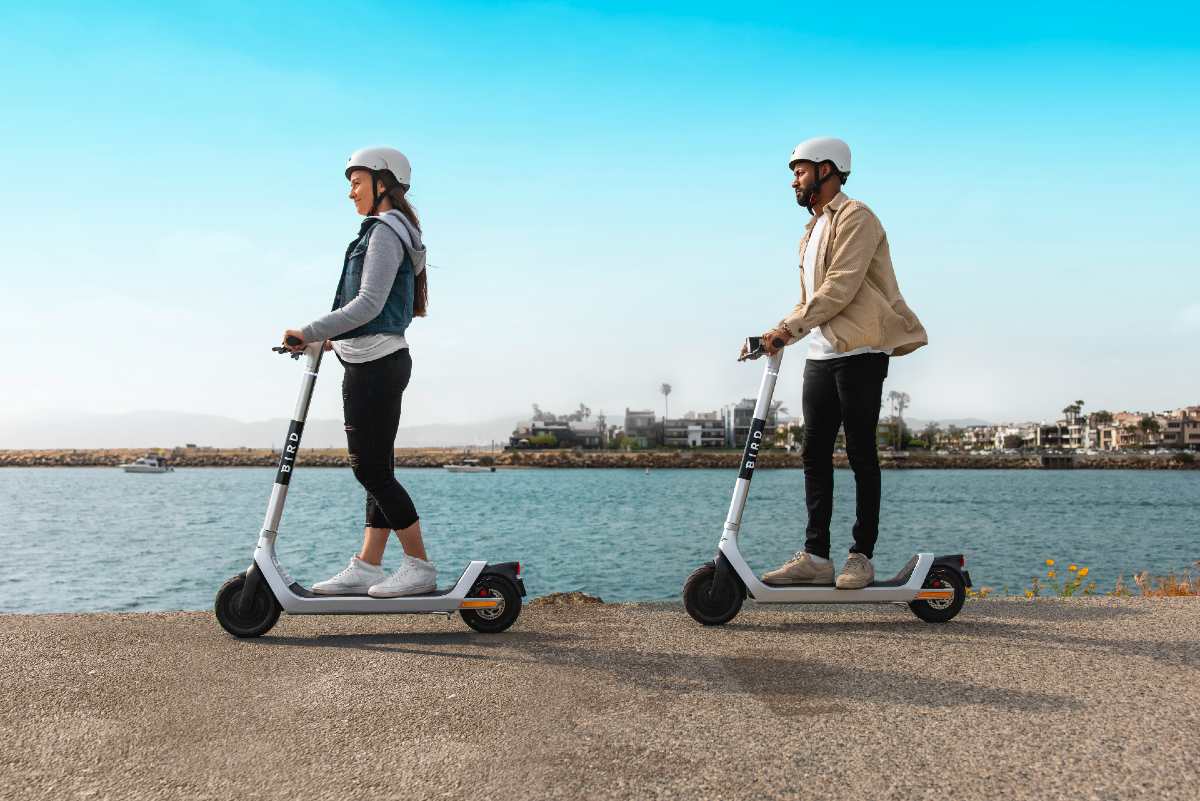 Now is the time to go green on the road with Bird Three, the next generation of eco-conscious scooters. As the microbility industry moves forward, the newest Bird scooter model is decked with cool upgrades made for our optimal comfort.
But has it improved compared to the last model? First, let's see what the hype is all about:
The Bird Three
After Bird announced a merger with Switchback II, a special-purpose acquisition company, we've been blessed with the next-gen of scooters. As Bird expands to become a public company, we can expect a brighter future for short-range electric transportation. That's great news, by the way, as our world needs fewer carbon emissions.
According to the study from the University of Toronto's engineers, 90% of vehicles must run on electricity by 2050. So, no worries, we still have 29 years to meet that goal. So there's not much pressure there.
Bird started its journey in 2017 and has grown into a microbility company with stations across more than 200 cities. The new generation of eco-conscious scooters is the result of Bird's four years in the industry.
With Bird Three, the company offers its riders a better scooter with longer hours of battery capacity. It's been created by experts to bring as little carbon emissions as possible. In addition, it comes with a design that requires less maintenance to improve rider's comfort and safety.
It's understandable that Bird made a big move. First, the cost of maintaining and building vehicles is a massive setback for profitability. Second, developing a long-lasting vehicle with great specs is excellent for long-term planning. The best part? It gives them more opportunity for growth.
Bird Three's Cool Upgrades
Bird's next-generation, coined as Bird Three, is better than ever with its cool upgrades. So what's in it for the riders? Here are the cool perks Bird has rolled out for us:
The Bird OS
The microbility company has created its operating system called "Bird OS." According to Scott Rushforth, Bird's chief vehicle officer, it's a motor controller with an IoT system. It's packed with a self-diagnostic system that lets the battery connect and communicate with the vehicle's network.
So how does that benefit its riders? For example, if your Bird Three scooter gets too hot, it will alert the server. But wait, Bird's convenient system does not end there. As the server gets notified, it will automatically adjust itself by slowing down its speed to cool down. In short, we can expect a more innovative health monitoring system with Bird OS.
On the other hand, Superpedestrian, a competitor of Bird, is powered by its VIS or Vehicle Intelligent Safety system. It runs at least 1,000 vehicle checkups every second of the ride.
New and Improved Battery
As the battery upgrades to a bigger and long-lasting version, it doesn't end there. Bird's battery does not only offer longer life but also comes with more protection. It's encased with a hermetically sealed IP68-rated protection that's tamper-proof. As a result, it's protected against dust, water, and even theft.
When we say the battery is larger than its last version, it's the largest in the industry at a 1 kWh capacity. However, compared to Superpedestrian, it has about the same capacity with a few differences at .986 kWh. Meanwhile, Lime, the biggest competitor of Bird, has gone for the opposite. They opted for a smaller swappable battery that has a capacity of .460 kWh.
With its latest release, Bird's scooter managed to double down its energy consumption. According to Rushfort, the scooter's battery is so large that it doesn't need to be charged that often. The charging only takes place at least once a week. As a result, it can ride smoothly from 15,000 to 20,000 miles without any problem.
Most Eco-conscious Generation of Bird Scooter
Bird is on the way to create the most "green" vehicle existing in the entire world. In order to accomplish that goal, the scooter's system needs to be highly durable. A sustainable scooter doesn't end with its battery capacity or carbon emissions. There is so much more to take into consideration.
According to Rushfort, as long as the vehicles "last longer," there's less demand for vehicles in the long run. The next-gen scooter is made with the same platform as its predecessor, Bird Two. Many parts are the same, so it's easier to "reduce, reuse, and recycle."
Bird Three is built to "last longer" than your average scooter as it's undergone 60-k impact testing. It ensures only the best class durability to prolong its lifespan.
Other Features to be Aware of:
Beginner Mode's gentle acceleration
Extended chassis for a longer Bird wheelbase
Improved high-power LED headlight and tail light
Automotive, self-sealing pneumatic tires
Get Out of WordPress Maintenance Mode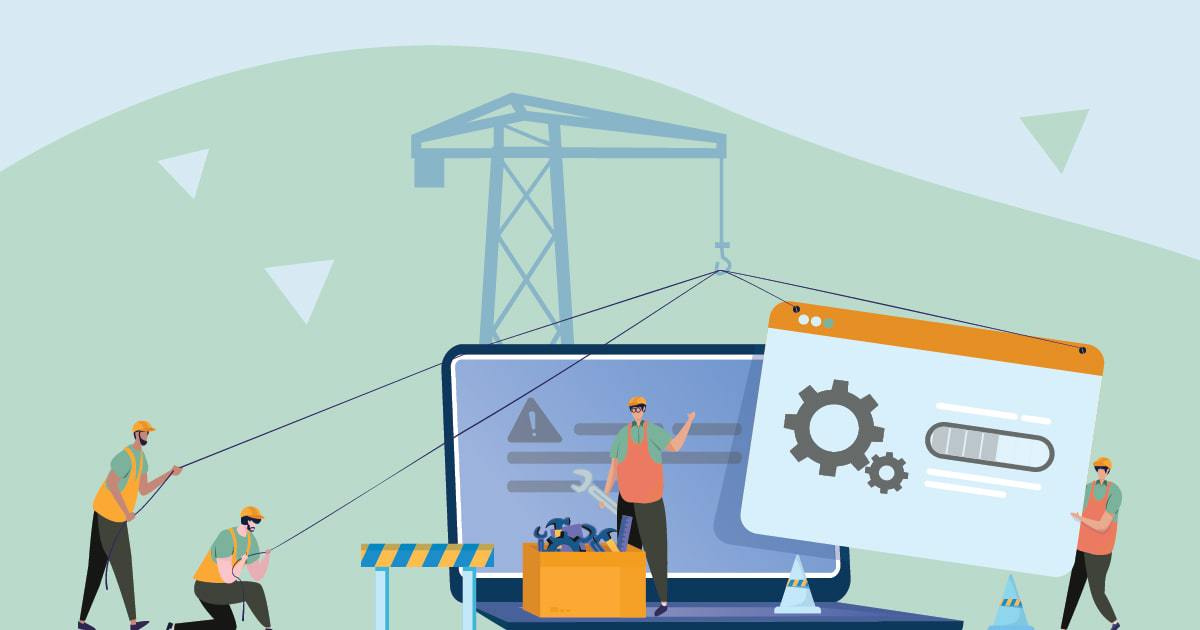 WordPress users know that the platform gets into maintenance mode each time an update is applied. It's business as usual as visitors to your website will see a pop-up saying that work on the site is underway. Then disaster strikes. The update is complete, but you still see WordPress stuck in maintenance mode. Don't panic; this happens. Here's how you can get out of this dilemma.
Why WordPress Gets Stuck in Maintenance Mode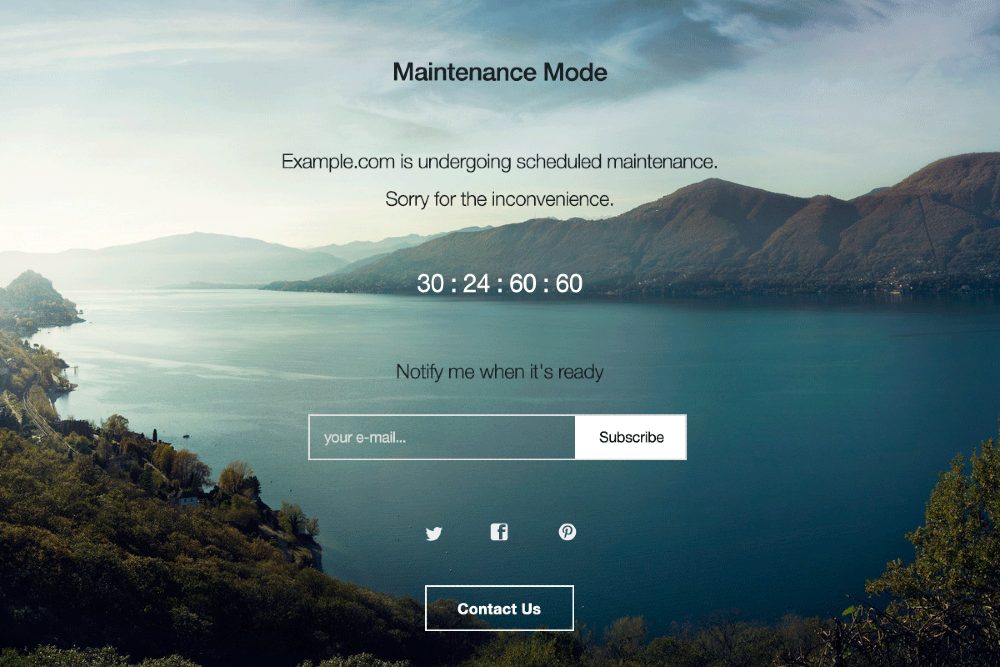 The world's most popular CMS features a built-in maintenance mode. WordPress activates it every time you update your software, plugins, and themes. The platform creates a file called .maintenance in a root folder to trigger it into maintenance mode.
This is the same root folder that holds the following files:
wp-admin folder
wp-config.php
This file then activates the said pop-up window. Once the update is done, WordPress deletes this file. The pop-up disappears, and the site works as it usually does.
Insert maintenance mode2
Image Source: WordPress.org
However, like every CMS, you can expect a little snag here and there with WordPress. It gets stuck in maintenance mode, which can be harrowing, especially for first-time WordPress users. Here are a few of the potential causes of this:
Accidental closure of the browser tab while the automatic update is ongoing
Automatically updating numerous plugins and themes
A glitch that happens because of a compatibility issue
How to Fix WordPress Stuck in Maintenance Mode
There are several ways to pull WordPress out of the maintenance mode. The most basic would be to simply delete the .maintenance file. After a successful update, WordPress automatically deletes this file. Nevertheless, things can sometimes go wrong.
Here are a few situations and what you should do to fix this:
Check the root folder
If you still see the .maintenance file in the root folder, remove it. You can do this by using an FTP client app such as WinSCP or FileZilla. 
Download your chosen FTP client app or use the file manager given by your hosting provider (e.g., cPanel File Manager)
Connect to the FTP server and find the WordPress root folder. This is usually the public_html folder that contains all the subfolders related to your site. The root folder is where you'll find the wp_admin folder
Search for the .maintenance and delete it using the FTP client app
Clear the browser cache and reboot your website
If you want to use the hosting site's file manager, here's what you should do:
Go to the hosting site's control panel
Click on the File Manager option
Search for the .maintenance file and delete it
Alternatively, you can use an SSH connection to get you out of the maintenance mode:
Go to the WordPress root folder
Type in rm .maintenance to remove the .maintenance file
The file should be deleted, and your website will be unlocked
If the theme or plugin did not update properly
If a theme or plugin did not update correctly, it might result in your WordPress site getting stuck in maintenance mode. This is what you should do:
Connect to your FTP server and look for the root folder
Navigate to the wp-content folder and find the sub-folder containing the plugins sub-folder
Rename this folder to plugins-old
Refresh the website and check whether this solved the issue
Repeat the steps for the themes sub-folder
If the themes and plugins are faulty
When you find out that the culprits are faulty themes and plugins, here's what you should do:
Connect to the FTP server
Rename each sub-folder back to "plugins" and "themes" to revert the previous changes you made
Go to the WordPress admin page
Find Appearance
Select Plugins or Themes depending on which is faulty
For Themes
If the theme is what causes the problem, do this:
Deactivate your current theme
Choose a different theme
The site will look chaotic, don't panic; this means it's working
Reactivate your old theme or reinstall its latest version
For Plugins
Activate the plugins one by one
Refresh the page to identify the plugin causing the problem
Delete the erroneous plugin
Reinstall it to see if the problem is fixed
If you still see WordPress stuck in maintenance mode, contact the developer of the theme or plugin. In the meantime, you have to stop using that plugin or find a substitute theme. Keep in mind that themes and plugins are updated regularly, so consider this when uploading them.
How to Avoid WordPress from Getting Stuck in Maintenance Mode
To reduce the chances of this happening again, take note of the following:
Plugin/Themes Compatibility
Before downloading or updating themes and plugins, make sure they're compatible with the WordPress version you're using. To check the compatibility of a theme or plugin, go to your WordPress dashboard.
Update Plugin/Themes One at a time
Updating the themes or plugins when updates become available is highly recommended. Do this instead of updating multiple plugins at once. This will prevent the problem from recurring as you can quickly identify which plugin causes the issue.
Additional Tips
After updating each of the plugins you use, make sure to test your website. This will ensure that the plugin is compatible and will not cause WordPress to get stuck in maintenance mode.
Another good tip is to stage your site and test the updates before using them on your live site. It would help if you always did regular updates to safeguard your website's stability and functionality. Also, don't forget to create backups that you can return to if, in the rare case that you aren't able to fix the issue.
Conclusion
Getting WordPress to work smoothly and uninterrupted after an update is what every website owner should aim for. It's a part of keeping your site in optimum working conditions. However, complications happen, and they are inevitable. Follow the steps listed above to get you out of the rut and lessen the chances of it repeating.
Airtags VS Tile: Where to Turn When You Lose Your Stuff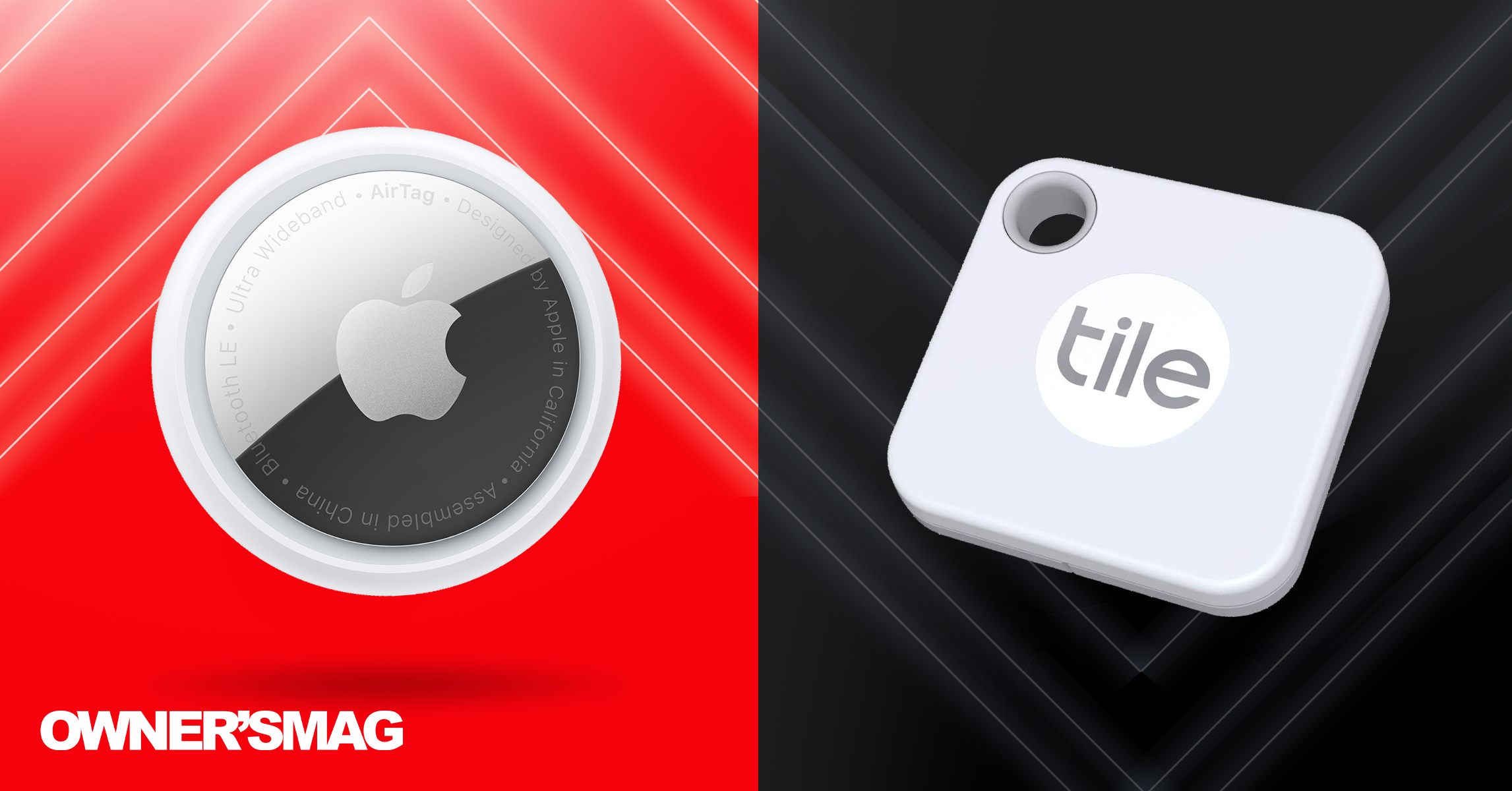 The Apple Spring Loaded Event has millions of Apple users excited over its new announcements and updates. Among them is the Airtags, and it's part of Apple's "Find My" collection. However, the tracker faces stiff competition from an established brand called Tile. It's way ahead of Airtags, but does Airtags give Tile a run for its money?
Here's our take on the Airtags vs. Tile debate.
Airtags vs. Tile: Look and Feel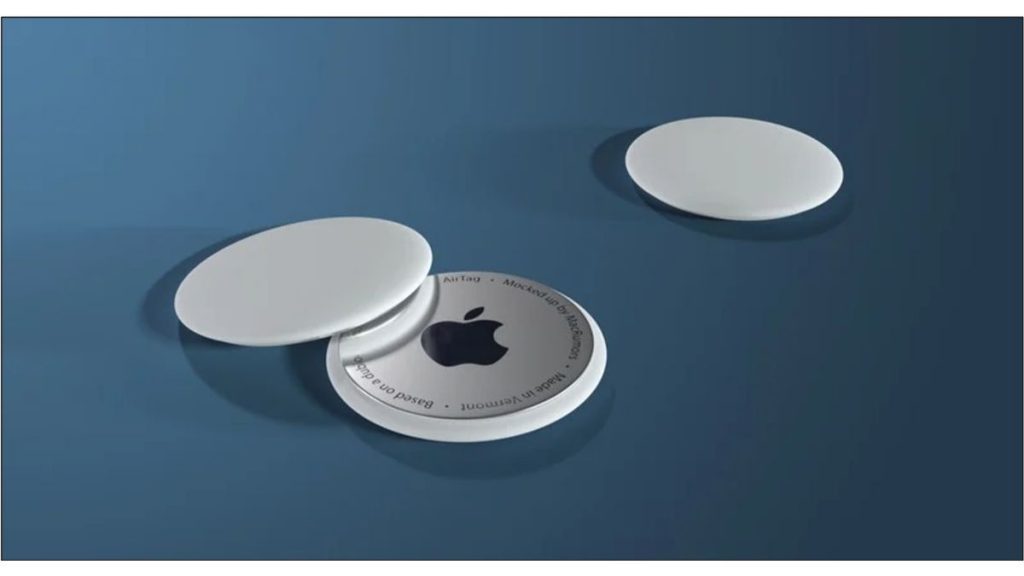 The Airtag comes in one color and shape so far: white and round. On the back, it has a small stainless steel cover that gives you access to the replaceable battery. But, if you want to add some color to your Airtag, Apple made colorful keyrings available for buyers. You can make it classy by buying a Hermès keyring, charm, or luggage tag.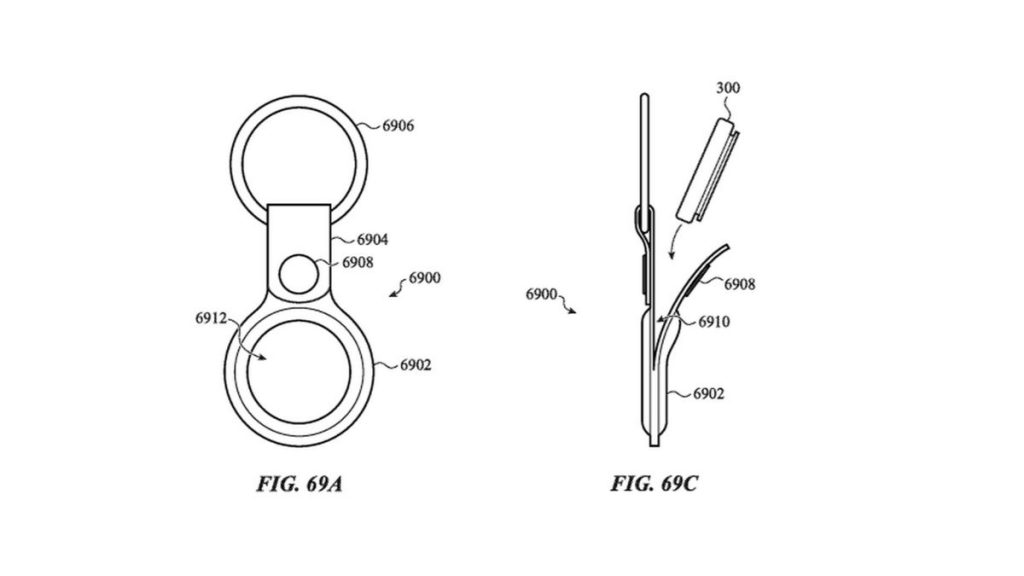 Meanwhile, Tiles come in different colors and shapes, depending on which ones you'll buy.
The Pro and Slim Tiles have four available colors:
Ruby Red
Black
Azurite
Rose
White (only comes in the two and four-packs for Pro)
The Pro is a square plastic with a small hole on the upper left. You can slide a part of the back when you need to replace the battery. The speakers are also at the back. It has a button that will pair your Tile to the phone for the first time or help you locate your phone.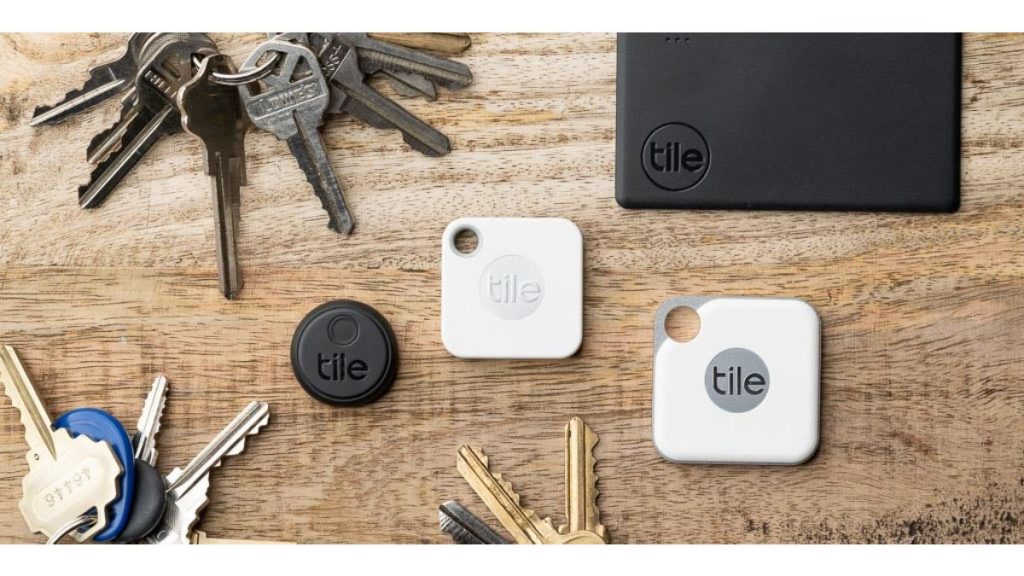 On the one hand, the Tile Slim is rectangular, and the speakers are at the front of the Tile. On the other hand, unfortunately, the battery is built-in, so you can't replace the battery.
The Mate is white and looks similar to the Pro.
Meanwhile, the Sticker is round and comes in black. As the name implies, you can stick this anywhere. Like the Slim, the battery is built-in. This one is closest to the Airtag look.
Aside from colors, Mate also has different Limited Edition designs available.
You can fit the Airtags and all Tile products inside your bag. In addition, you can stick Tile Stickers on items such as your remote control, water bottle, and wallet.
Verdict: Let's give this to Tile. It's cool to choose between colors and different Tile types.
Versatility and Functionality
Tile has been in the tracker game longer. Since 2013, the company has expanded its line of Tile products. As of 2021, the current Tile line consists of:
Tile has the upper hand in terms of versatility. After all, they are ahead of the game.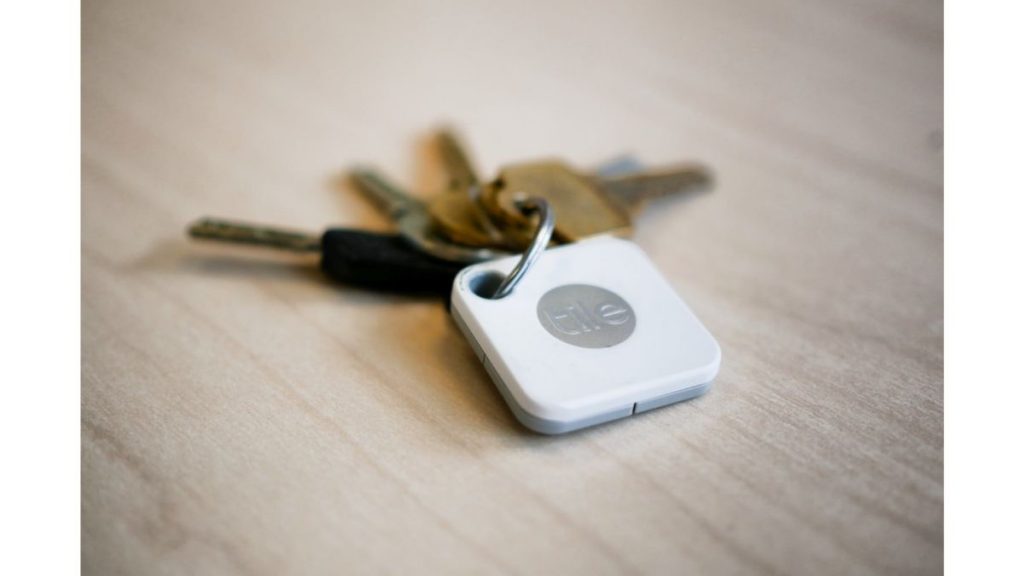 When using Tile, both Bluetooth and location should be active to pair the device to any item. You can choose an item to assign to your Tile. From there, you can select a ringtone that you want to stick with. And that's it. It's all paired up.
Customers can use Tile on Windows, Android, and iOS devices.
For the Airtag, you need to open the Bluetooth first. Once you unwrap the Airtag from the plastic, place it near your device, and it will pair after a few seconds. You can even choose the category of where you'll put your Airtag (e.g., keys, backpack).
Airtags are exclusive to iOS devices. Its Precision Finding feature is compatible only with these devices:
iPhone 11, Pro, and Pro Max
iPhone 12, mini, Pro, Pro Max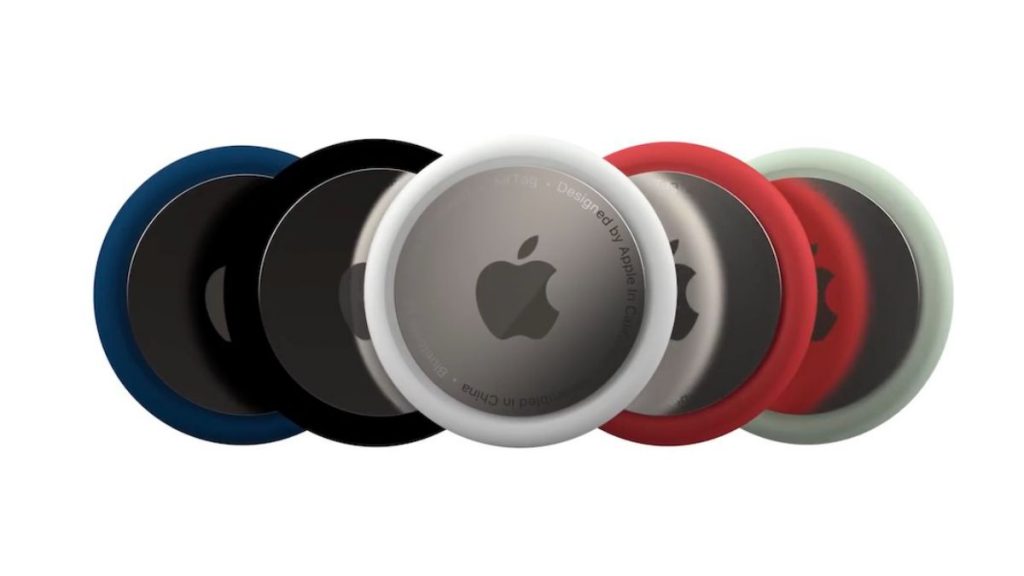 Verdict: Tile wins this round again. After all, Tile has had the upper hand for almost ten years and has developed different products ideal for the needs of its various users.
Finding Your Things
Once you set up your device to your respective tracker, it's time to test which is the best.
If you want to find your items using Tile, open the Tile App, click on the Tile, and click Find. It will alert you with the ringtone you set for the Tile.
Tiles aren't the only things you can find. For example, you have your Tile on hand but need to find your phone, press the button on your Tile twice, and it will help you locate your phone. In addition, the 2020 Tiles are updated to notify you even if your phone is on Silent mode.
On the other hand, you have two options when finding an item with Airtag. That is, of course, you have compatible devices for the Precision Finding feature. You can locate an item through sound or Precision Finding. If an item is within range, it will direct you to the item and notify "Here" when you've reached your destination.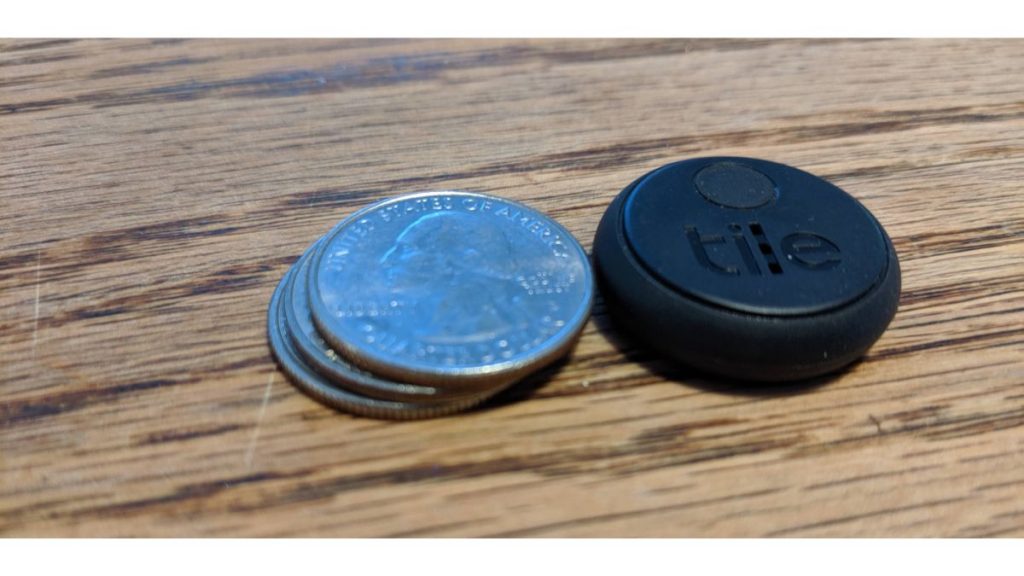 Finding Items in Public
In instances where you do lose an item in public, how are these trackers in action?
Tile has the Tile Network. So, for example, you lose your Tile. But another user may be within range of your Tile. The app will notify you that someone has found your Tile.
Airtags follow the same method. But Apple goes the extra mile by activating Lost Mode for an Airtag. You'll immediately get notified of your item's location, even if the person who found your item doesn't have an iOS device. It's all thanks to NFC.
Verdict: This one's a tie. Airtags don't have buttons that will help you locate your phone, but it has Precision Finding. Meanwhile, Tile can help you locate items through sound only, but it can help you find your smartphone with a push of a button (or two).
Airtags vs. Tile: Prices
Tile has more products in its tracker line. While they may have an advantage over versatility, let's see which one is worth buying.
As a new release, there's only one type of Airtags available for Apple users.
The cost of a one-pack Airtags is $29.99. Meanwhile, the four-pack is $99.99.
But what about Tile? Here is a breakdown of their prices for each type of Tile.
Pro
One-pack: $34.99
Two-pack: $59.99
Four-pack: $99.99
Mate
One-pack: $24.99
Two-pack: $47.99
Four-pack: $69.99
Slim
One-pack: $29.99
Two-pack: $53.99
Sticker
Two-pack: $39.99
Four-pack: $59.99
Verdict: Once again, Tile gets the win here. You can get a Tile based on your budget.
Airtags vs. Tile: Other Specs
Range
Tile specifies the range of how you can find your tracker in your home or anywhere else. But, of course, this also depends on which Tile you want to get.
Tile range: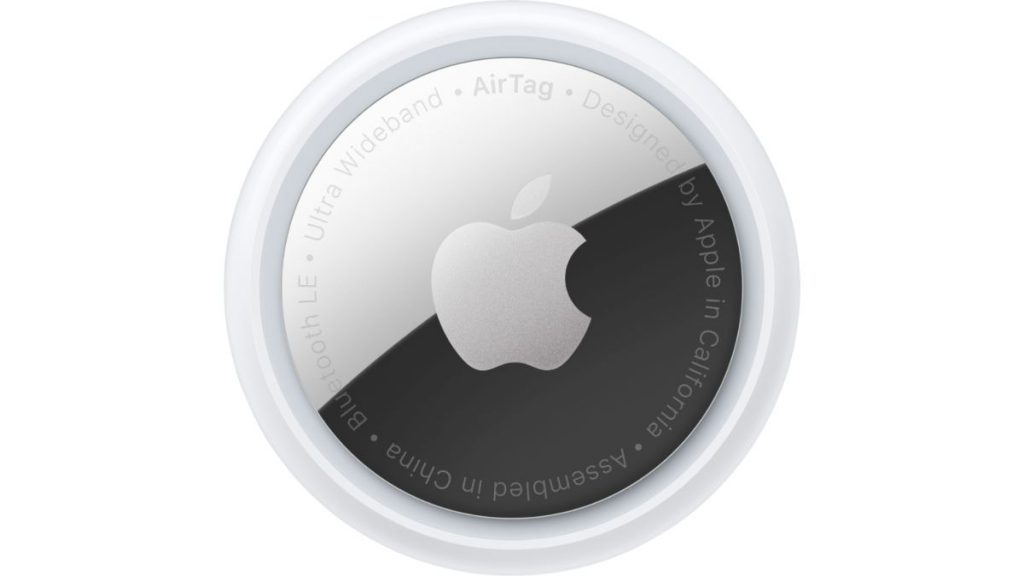 Pro: 400 ft.
Mate and Slim: 200 ft.
Sticker: 150 ft.
On the other hand, Apple didn't specify the range for their Airtags. However, TechCrunch estimates that it could be 40 ft. Meanwhile, TechRadar suggests that it could be as wide as 800 ft., considering it uses Bluetooth 5.0.
Water-Resistant or Waterproof?
Airtags are water-resistant, but Tile Pros and Mates are too. The Tile Slim and Sticker are waterproof.
Customization
Apple offers free engraving on the Airtags. On the other hand, Tile doesn't have personal customization options, but they have different colors, as mentioned above. Also, for Tile, you can set the ringtone to whichever sound you like.
Privacy
Trackers like Tile and Airtags may pose the issue of privacy because you can slip a Tile or an Airtag in another person's bag or belonging. Based on news reports, it appears that Apple has addressed potential privacy concerns. Airtags have a "Pairing Lock" that won't pair an Airtag with another device.
If, in any case, someone could be stalking you, you will receive a notification that there's an Airtag with you. Even those without an iOS device or smartphone can still benefit from this feature since the Airtag will make an alarm if it's out of range after three days.
On the other hand, Tile says that they don't sell or save any of their users' data. They keep your data anonymous and of other Tile users.
Integrations
Users can connect Tile to their partners. Here's where you can integrate Tile:
Fitbit (Inspire 2 has a built-in Tile)
HP (has products with built-in Tile)
Amazon (Amazon Alexa)
Conclusion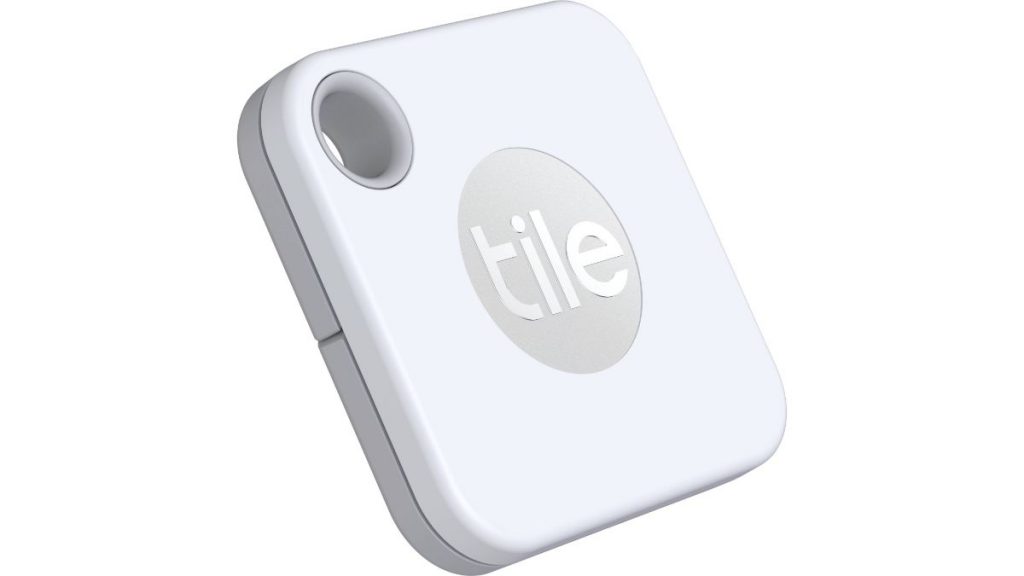 Tile has the upper hand as it's been in the market for almost ten years. In addition, it has different product lines and prices for various budgets. But it doesn't mean that Apple's tracker isn't inferior. Even if it's a new release, it's a worthy competitor to Tile. It's way ahead in the privacy and precision tracking game.
Regardless of what you choose, both trackers do their job in helping you locate items instantly. Plus, you can be sure that trackers have privacy features in place and will give you peace of mind.
Check us out for more tech reviews.