Tapping Into Punished Props With Bill And Britt Doran
Bill and Britt Doran – From a workshop in Seattle to conventions around the world, Bill Doran has showcased and taught millions how to create props from materials that can be found in a hardware store. Bill and Brittany Doran are doing what some can only dream of with their company Punished Props. As a positive voice in the comic and video game industry, they continue to bring people together through the power of creativity.
Where it all began…
Bill's love for creating props began in 2009 at PAX West, exposing himself to his first taste of cosplay, where fans dress up as their favorite fictional characters. He has an art background and has worked several jobs bartending, teaching, and held a position at Microsoft for some time. In 2012, he quit and started his own company, which we know as Punished Props today. Brittany is highly experienced in 3D modeling and animation, and she joined Bill full-time in 2015. Together, their perseverance and commitment to prop making has taken them down a road to success.
Giving back
From playing World of Warcraft in a college dorm room to becoming a successful entrepreneur, Bill is inspiring and empowering people to pursue their passion. Trading a position at an established company for EVA foam and filming tutorials was the best decision. Creating beautiful replicas is rewarding, however learning business was the biggest obstacle Bill had to overcome. What started as a commission based company quickly changed gears to a fabrication tutorial business because of the difference in body measurements per person and the large distance between him and his clients. By devoting more time to instructional content, he became a pillar in the cosplay community.
A growing success
With an audience demanding to see things built on screen, Punished Props became a key resource for costume creators. Their YouTube has over 100k loyal subscribers eagerly awaiting videos on how he creates props like the Skyrim helmet, Han Solo blaster, and a 3D printed batarang. They built up momentum over the years and are committed to their fans and schedule. The comments section is flooded with positivity, inspiring them to create a new video every week. Hungry and curious, fans rush to their Twitch channel, watching his tutorials live from their computer screens every Monday.
It is no surprise that requests to build specific items are sent their way on a daily basis. Although Bill cannot create everything, he encourages his viewers to try it themselves. His interactions with fans show extraordinary dedication to his craft and relationships built over the years. When approached with a request, his usual response is, "I can show you how to make it." With two books under his belt, Bill has established credibility in the prop making scene. Unlike many in creative industries, Punished Props has become allies with other prop makers such as Volpin Props, Kamui Cosplay, and WM Armory. The support from fans and friends enabled Punished Props to grow into what it is today.
Where can you find them Bill and Brittany?
If you want to meet Punished Props in person, look out for them at some of their favorite conventions. Catch Bill and Brittany at BlizzCon in November, or if you're on the East Coast, Dragoncon, the largest multi-media pop culture convention in the country. Bill was recently invited to TwitchCon 2016, where he was a judge for the costume contest. Bill and Brittany will be wearing their latest work at any of the events they attend. Be amazed by the precision and accuracy in the details of each piece. If you are unable to make it, follow their progress on their Facebook, Instagram, and Twitter. Not only will you see meticulously crafted tutorials, but also their interaction with various other prop makers like Volpin Props for this space gun on Kickstarter.
Bill hopes to continue inspiring the community to create things that would otherwise only exist virtually. The couple hopes to continue doing what they love but on a bigger scale in the near future. Growing fast, they'll soon need a larger studio for building props and filming content for their channels. Continuing to inspire and empower others, Punished Props forges a path for prop makers, cosplayers, and gamers around the world.
Leading Ladies In Tech: Caitlin Clark Zigmond
Caitlin Clark Zigmond is the Vice President of Product Management at CoreDial. She shares her experience of over 30 years where she has worked with numerous companies under several different capacities. She started out in Hi-Tech as the Director of operations working for a company that built precision hot stages in science and industry, which involved working with one of the first windows based research pieces of equipment. From there, Caitlin decided that she wanted to become an entrepreneur and started her own catering business. Growing up, she cooked at home as both her parents were working, and that influenced her first business. She bought a company with just four employees and grew it to the third largest company in Boulder, Colorado. Caitlin gave up the business to start a family with her partner. Over the next few years, she went from being the first Product Manager for New Global Telecom (NGT), to Product Lead for Hosted PBX, then Advanced Voice at Comcast who acquired Hosted PBX, and finally to CoreDial.
Caitlin spoke about the hurdles she had to face in the workplace and managing a work/life balance. Ruth Bader of the Supreme Court is her female role model because of how she has consistently broken down barriers throughout her career while maintaining a true level of professionalism. Though she's faced immense challenges and a heavy degree of sexism for her role in a previously all-male space, she has a fierce dedication to equality. Caitlin said it reminds her to connect to all those around her, whether it's family or a more professional setting. As Caitlin says, "Be open to new things and stay strong on your life's journey."
Philly Startup PiperWai Solves Your Sweat Problems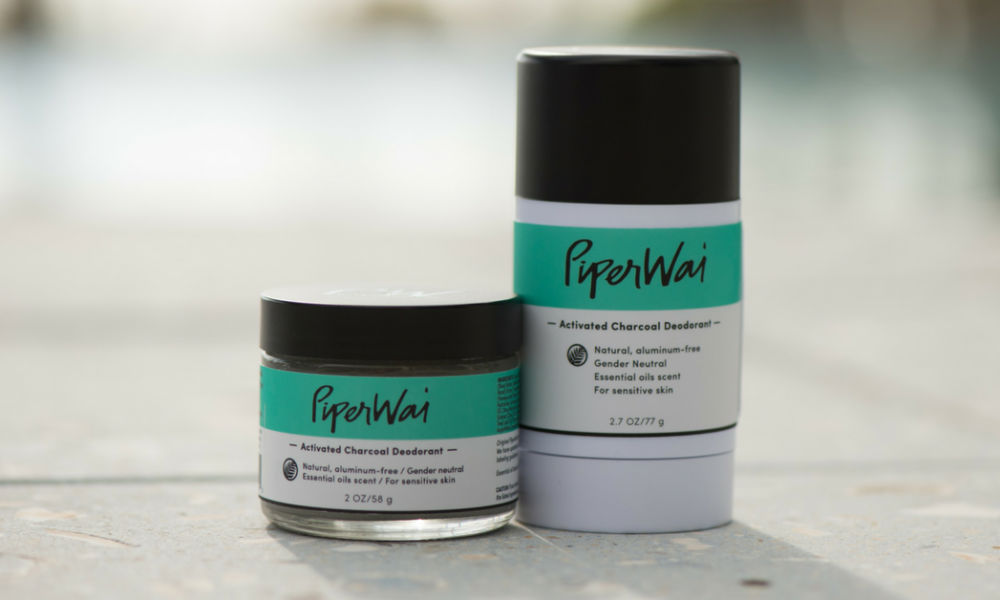 One of Philly's top startups, PiperWai, was founded by Jess Edelstein and Sarah Ribner, two entrepreneurs with a knack for building a brand and staying authentic. They penetrated the highly competitive deodorant market by introducing a natural deodorant that actually works as advertised. Whether you are health conscious or just a regular user, PiperWai was introduced to solve your sweat and odor problems. The team has no plans on moving anytime soon. According to Jess, "Philly startups are extremely supportive."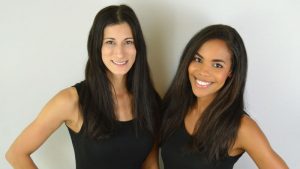 PiperWai is a natural charcoal based deodorant free of aluminum and other harsh chemicals that are usually found in conventional antiperspirants. Jess and Sarah started off with a creme deodorant and recently launched a stick applicator by popular demand. Activated charcoal is becoming an increasingly popular ingredient in cosmetics because of the health benefits and various uses. By using it in PiperWai's deodorant mixture, it absorbs moisture and fights odor without staining your clothes. The essential oils give off a spa-like scent that appeals to both men and women. And, in case you're wondering, it's perfect for sensitive skin!
I had the opportunity to connect with Jess Edelstein, Co-Founder of PiperWai, and was heavily impressed by the perseverance that she and Sarah Ribner has shown for their brand's success long before appearing on Shark Tank. From being 9 year old entrepreneurs in elementary school with their lemonade stand to self-made moguls, there's no stopping Jess and Sarah. As any entrepreneur can tell you, the process is difficult and the hours are long, but the result is worth it's weight in gold. This is the story of two best friends that embarked on an amazing journey together, and there seems to be no stopping them.
Before reaching their height of success with PiperWai, Jess's day job was a real estate agent, selling houses to make ends meet. When PiperWai first launched, Jess and Sarah worked 80-100 hours per week pumping out the mixture into jars by hand. PiperWai has always been a business that has been bootstrapped, even after appearing on Shark Tank. Their first office was a closet, but expanded exponentially as demand began to rise. Real estate money became less significant and PiperWai became the core focus. Jess and Sarah moved production from making 300 jars at their home office to a copacker to keep up with demand. PiperWai is now the 3rd fastest company on Shark Tank to reach $1 million in revenue and the business has grown 6000% since.
You can now find PiperWai in every GNC in the country and every Whole Foods in the Mid-Atlantic region. You can also find them at over 200 independent retailers and online on websites like Lucky Vitamin. When they first appeared on HSN, they completely sold out. Not only is PiperWai good for your body, they do good for the community as well. They donate a portion of their sales to non-profits. Bloggers rave about PiperWai and express how much the natural charcoal based deodorant has changed their daily routine.
One of the best piece of advice Jess has is, "Bootstrap everything until you cannot anymore. Work out of your apartment. You do not need to appear fancy early on. Reinvest back into your product. It's going to be hard. No matter how hard you work, it is going to be difficult. The short term discomfort is beneficial." Entrepreneurship is not for everyone, but for those, like Jess and Sarah, who persevere and continue to invent in the business, the benefits are astronomical. They enjoy the flexibility of not being chained to a desk. Jess has not set an alarm in 2 years. Entrepreneurship feels more rewarding to these founders, especially after all the effort and looking back how far they've come.
Finding the right deodorant takes a large amount of commitment, something that these young founders understand. PiperWai went all natural with their product and is quickly cornering the market by outperforming their competitors. Jess and Sarah has come a long way since mixing the PiperWai formula in a closet to the sound of Taylor Swift.
How To Find Your Dream Job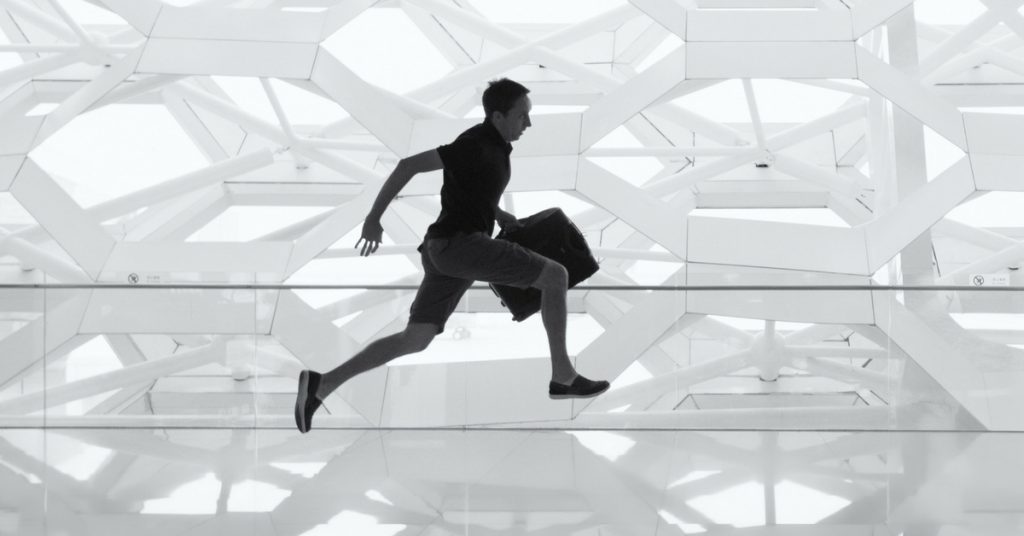 Do you remember being in your teens and people asking you what you wanted to be when you grew up? Most people do not normally have an answer to this question, which is quite understandable since most of us don't have a career path figured out at this stage in our lives. The good news is that you don't have to decide on your career after high school or in college. According to Forbes, most of us will have 15 to 20 jobs in our lifetime and could end up changing jobs every 4.4 years.
With all the career options available, how do you find your dream job?
Strength
One ways to find your dream job is to play to your strengths. If you're good at writing for example, you can be a teacher, journalist, copywriter or author. If you're the outdoorsy type, you can be a trail guide, camping guide or survival expert. Your love of math and solving problems can make you a good coder. Your strengths are a good indication that you should be doing something with them. It is also easier to be happier of you have a career that suits your strengths.
Take Classes
Taking classes and trying something new can help you discover your passion and lead you to your dream job. You can attend workshops, scour YouTube tutorials, or read books to find out where your passion lies. Exploring and finding out what you like can lead you to career paths you've never thought of before.
Work Environment
Another way to find your dream job is to consider what kind of working environment you thrive in. For example, for people who like being flexible and independent, working online might be a good option. For those who prefer a more traditional form of work environment, there are plenty of office jobs and career options. The same is true for people who like being outdoors or close to nature. Working in an environment you like can lead to better job satisfaction and help you fulfill the lifestyle you want to lead.
What Makes You Happy
Doing what makes you happy can lead you to your dream job. There are many things we like to do for "fun" that actually makes us happy. For instance, some people have fun working with children, which can lead to a career in teaching or child psychology. People who have fun while working with crafts can become crafting gurus with businesses. Doing what makes you happy is a good way to make money while having fun at the same time.
Informal Interviewing
Set informal meetings, like meeting over a cup of coffee, with prospective employers and people in the industry to discuss job expectations and see if they are potential fit for you. This process can help you find your dream job by eliminating jobs or industries that are not suitable for you. With the information you get from your informal interview you can make the decision process easier while networking possible contacts in the industry.
Finding the dream job is a challenge that everybody faces. There are many people working today who are not happy with their jobs but do it anyway to put food on the table. Finding your dream job will help you do the same, but at least you are happy working in an industry you love and are passionate about.