Mexican Grill Franchise Chronic Tacos Has "Nothing To Hide"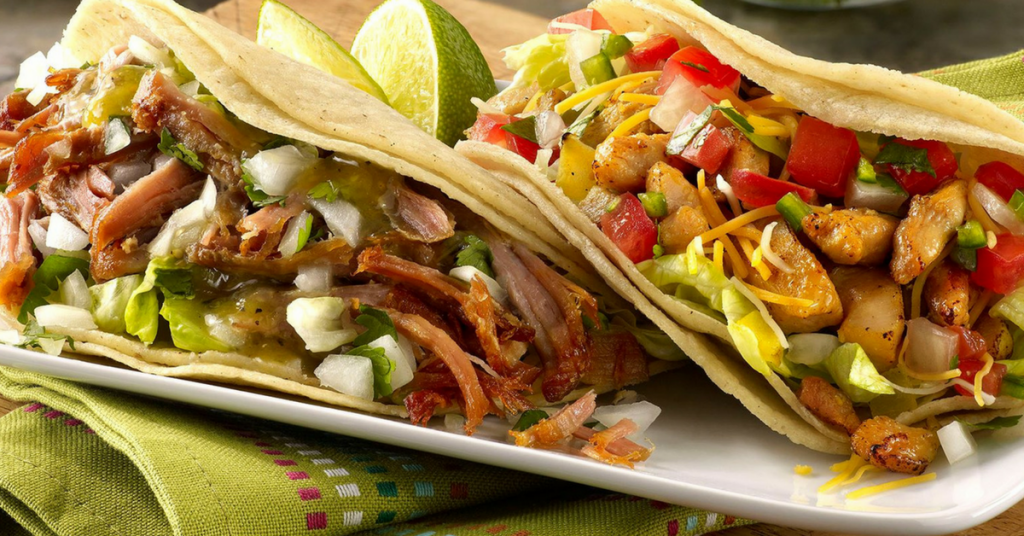 This Mexican franchise is promoting a transparent menu and a commitment to quality. With 35 locations across the country and anticipating 14 more openings in the first quarter of 2017 in California, Alabama, Colorado, Canada, North Carolina, Florida, and Washington, Chronic Tacos is taking over with their fast casual franchise. The Mohammed brothers, Michael, Dave, Dan and Joey, lead the franchise towards growth across North America. Chronic Tacos started a campaign called "Nothing to Hide" to highlight traceability, all-natural proteins, and eco-friendly products in all their locations. You can find customizable burritos, tacos, tostada bowls, and much more with the following quality commitments:   
·      All natural proteins with no artificial ingredients, hormones.
·      Non-GMO tortilla options
·      Eco-friendly paper products that are compostable and biodegradable
·      Full traceability in the supply chain for all produce
Speaking to Michael Mohammed, we were able to get an in-depth look into their "Taco Life" including company culture and The Annual Taco Eating Contest.
What is your favorite thing to order at Chronic Tacos?
I almost always order a Carne Asada Bowl-rito with added shrimp: half cabbage, half lettuce, Spanish rice, Pinto beans, with guac and Roja hot sauce on the side.
What differentiates Chronic Tacos from competitors?

What makes Chronic Tacos unique is how we're celebrating the individuality of our guests through our completely customizable menu. All of our ingredients are laid out in front of the guests, allowing them freedom and creativity with their meals.
While we grow as a brand, we continue to remain true to our roots and our third-generation recipes. Our celebration of authenticity is seen through our high-quality ingredients. Our Pico de Gallo, guacamole, and hot sauces are made from scratch, and you can really taste the difference. Our dedication to the quality of our food separates us from other Fast Casual chains.
We remain unparalleled in that we're not just a Fast Casual chain, we're a lifestyle brand. From the custom artwork on our walls, the music playing in our restaurants, and our involvement with action sports– the Taco Life embodies authenticity, activity, and individuality.
Describe the company culture.
Our culture encompasses open mindedness without the fear of change. Our everyday environment tends to be pretty easy going; we believe in working hard and having fun. Humor is a big part of who we are, as we try not to take ourselves too seriously, but despite our laid-back environment, we are very results driven.
What are your backgrounds?
I come from a very entrepreneurial family, and I have a background in finance and sales. I was a financial analyst at Boeing, then worked for the family business in sales. After working for the family business, my brothers and I partnered in some real estate developments and private investing, which eventually lead us to Chronic Tacos.
What inspires you to continue to grow the Chronic Tacos franchise?
We love what we do. I love working with my family to build something that we believe in, it's very fulfilling. We're driven by what we believe Chronic Tacos can be, we believe in this brand's potential. Seeing people embrace the uniqueness and individuality of what we call the "Taco Life" inspires us.
What are some of your favorite events that you've held?
The Annual Taco Eating contests are always a lot of fun. We partner with Gringo Bandito Hot Sauce and bring in professional eaters, like the eating champion Takeru Kobayashi. It's a great opportunity to have fun and interact with our customers and fans.
We also have a good time with our Grand Opening parties, there's live music, prize giveaways, and amateur taco eating contests. We cater Angels Baseball events and Live Nation– those are great, too.
How did you decide on your branding?
When we bought the company, we loved the uniqueness of the brand, but it seemed disjointed. We decided to focus on what we found important: the authenticity of our food and culture. Our branding and art needed to reflect that. We use Day of the Dead artwork to tie into our authentic recipes, and our music shows our Southern California roots.
Who are some high profile people you've worked with?
Every year, we work with Ryan Sheckler and the Sheckler Foundation for the Skate For A Cause event. This event keeps us involved with action sports and is a great opportunity for us to give back to the community. Jason 'Wee Man' Acuña is a long-time business partner of ours who we have a great relationship with. He owns a Chronic Tacos in Long Beach. We also partner with Dexter Holland of The Offspring. He owns Gringo Bandito Hot Sauce and we partner with them for our Annual Taco Eating contest.
Why did you go into the restaurant industry?
My brothers and I saw an opportunity with this brand, we saw potential in it. We were confident that we could utilize our skill sets in a way that would enhance the brand.
Where do you see the company in the near future?
We will continue to grow nationally and open new stores. As we continue to expand, we won't lose sight of where we started. We want to be one of the most respected brands in the industry, with a customer base who appreciates the experience we provide. It's important to us to be a franchise that franchisees want to partner with.
Survival Tips For Holiday Travel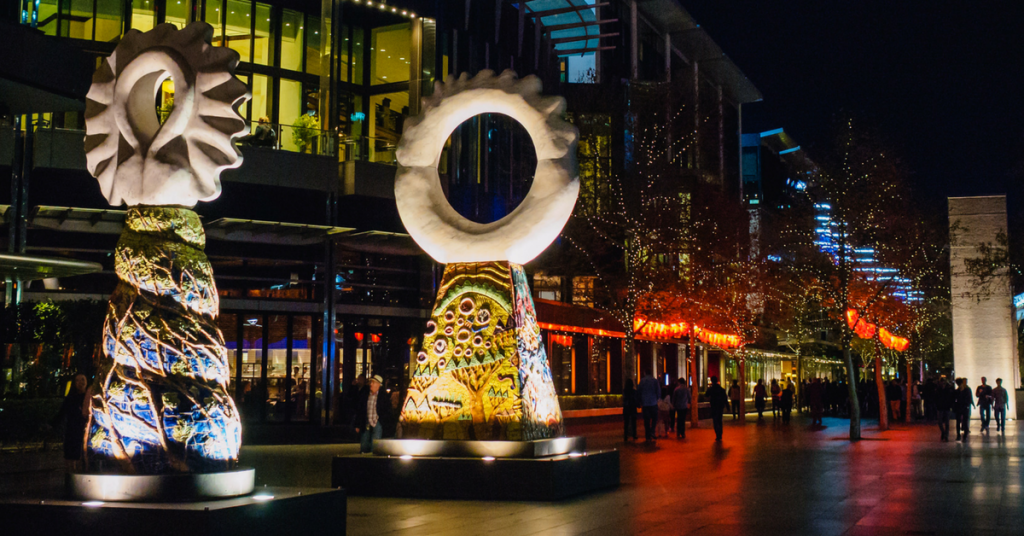 Some people have the luxury of staying put during the Holidays, but some of us have to travel hundreds of miles to spend time with our loved ones. This is not really so bad considering that Christmas is the time for family and friends. What's bad about it is that hundreds of other people will be thinking of the same thing and will want to spend time with their loved ones too. This makes traveling during the Holidays difficult, harsh, and exhausting. Here are some tips to help you survive the holiday rush.
Pack Ahead
One of the reasons why you forget a toothbrush or your cell phone charger is, because you like to pack at the last minute. To avoid forgetting important things, pack ahead of time. If your flight is in a week, start putting together your wardrobe at least 3 days before the date of departure. The night before, pack your toiletries except for your toothbrush and deodorant. Upon getting up and using said items, put them inside your toiletry case then pack them up. This way, everything is inside your suitcase and ready to go. You can also purchase new toothbrush and deodorant so that you can pack them up 3 days before your trip.
Get Up 1 to 2 Hours Early
Set your alarm an hour or two earlier than the usual. This will give you extra time to get ready. You can use this time to pack (if you did not follow above tip), unplug appliances, eat and cook breakfast, and  set up your security system or inform the neighbors or neighborhood watch that you're going away. The extra time can also be used to check the car if you're going on a road trip or to avoid traffic if you're going to the airport or bus terminal.
Pack Earplugs
Ear plugs are some of the best inventions, especially if you're on a long commercial flight. They will enable you to tune out unnecessary noise or get some much needed sleep. Shutting down noise can help decrease stress levels whether you're waiting for your flight to board or actually sitting in your seat. Earplugs are not only for air travel, they can also be used to tune out your sister's music or your brother's sports talk.
Avoid Being Hangry
Have you ever noticed that you're grumpier when you're hungry? We call this being hangry. It's when you're hungry and angry at the same time. Avoid this by eating regularly even when you're traveling. Eat something at the airport before boarding or eat the airplane food. You can also bring food along with you in the car and eat snacks or fill up on fluids to avoid getting hangry.
Give Gift Cards
Lugging heavy gifts in the airport or cramming them inside the car can be very inconvenient. The TSA suggests that giving gift cards instead of gifts to avoid checking in lots of items or being asked to open a bag at the x-ray machine. Gift cards are also smaller and fit inside your purse, so they don't have to fight space inside the luggage compartment of your car.
Travel During Off-Peak Days
The Wednesday before Thanksgiving is the busiest time for travel. Avoid this day as much as you can. If you work, arrange for a leave of absence early so that HR can prioritize you. Traveling early in the day is also better than getting later flights. According to studies, late flights have a bigger possibility of getting cancelled usually due to weather and other delays.
Minimum is Maximum: My Walk with a Minimalist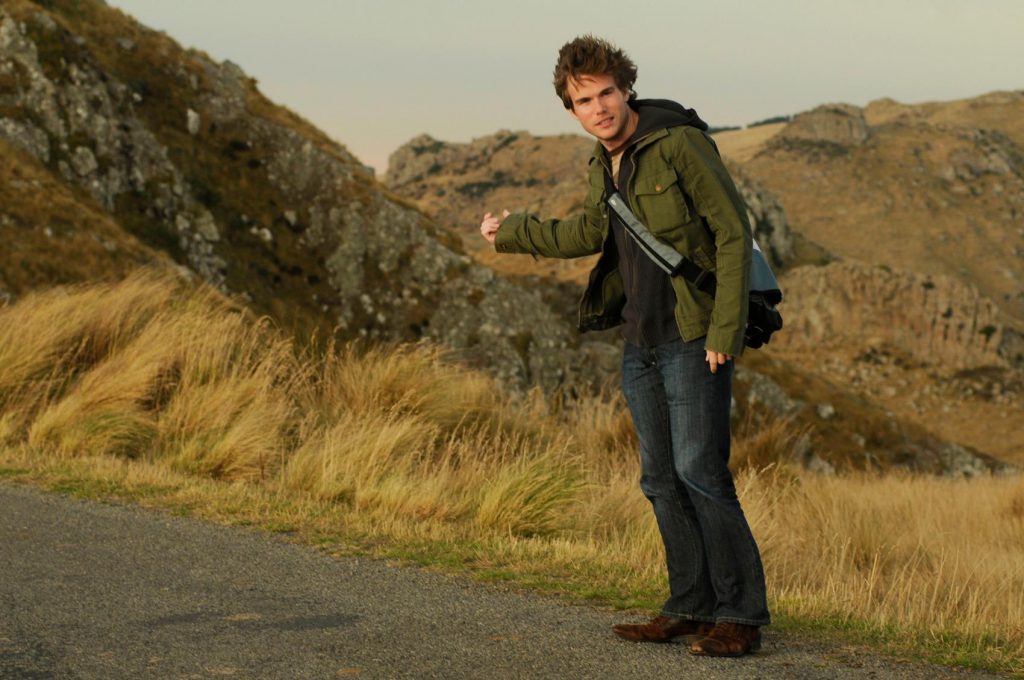 I've always had this habit of binge watching Ted talks.  The people who have graced the Ted stage have always been influential for our peers and our communities.  One of my favorite talks on the subject of minimalism comes from my friend Colin Wright.  You wouldn't think of meeting a new friend through TedX, but this was the first place that I'd see his name.  After seeing his first talk called 'Extreme Lifestyle Experiments', I found that he and I shared similar philosophies in life.  
Colin gave up his American career to become a minimalist.  He gave away the vast majority of his belongings, and decided that every three months the readers of his blog 'Exile Lifestyle' would vote on which place, anywhere in the world, he would live next. Everything he owned had to fit into one bag.  
After some research and light Facebook stalking, I decided to reach out to him personally. At this time I was living in New Orleans and was delighted to discover that he would be returning to the states for a road trip around the country.  One of his stops along the way would be New Orleans.  In a message I assumed would never be answered, I offered him my couch to surf.  To my surprise, he accepted.  
Colin stayed for about five days.  Together we explored the city.  Here's a taste of what I learned from this seasoned minimalist after our many exploratory walks:
What would you consider your formal job title to be?
This is something that changes with some frequency, and any concise answer I give tends to leave out quite a lot. At the moment I've been telling people I'm either an author or a podcast host, as those are my two main focuses at the moment.
But there's really no formality to this kind of lifestyle, and as a result, no formal title.
What was your lifestyle like before you became a minimalist?  Do you miss it?
I was running a branding studio in Los Angeles and living the lifestyle of a driven young person who never had money before and who suddenly was making money. Which is to say I was buying silly things and pursuing goals that weren't my own. I was also working ridiculous hours and not really paying attention to what that behavior was doing to me, health- and happiness-wise.
I enjoyed many aspects of the work, but as soon as I took a second to slow down and look at the big picture, I realized that I'd need to change something, and quick. I miss elements of that lifestyle, but the things I've replaced them with are much better fits for what makes me happy and helps me feel fulfilled.
Tell us about your purging process.  What were the hardest things to let go of?
It took me four months to get rid of all the stuff I had at my townhouse in LA. It got easier as the weeks went by, but especially at first, it was tricky getting rid of the things I had convinced myself I would need.
I had a closet full of nice clothes, for instance, and many of those jackets and jeans and shirts were never worn, and likely never would be. I had build up a series of scenarios in my head for when I would need these things, and how wonderful I'd feel having them on hand when those moments finally arrived. And what that meant, in practice, was that I had a bunch of clothing, and gadgets, and computers, and books, and all kinds of other possessions that were just sitting there, collecting dust, when someone else who might actually put them to use could be getting value from them.
Recognizing that, it all became a lot easier. But until that point, each thing I got rid of made me feel a little less prepared. There wasn't much sentimentality for the things I got rid of, just a well-entrenched feeling that I was going to be less secure — but that proved not to be the case. The opposite, in fact, since not stockpiling left me with so many more resources to spend on things I actually needed and wanted, when I needed and wanted them.
Is it difficult to remain minimal?  What would your advice be to the average person hoping to become minimal?
Not really. Not once you figure out why you're doing it, at least.
Like with anything, if you're forcing yourself to do something painful and there's no obvious victory at the end of the road, it's going to be harder to make those changes stick. If you take the time to figure out why you want to focus on certain things more, and reduce the excess and inessential, then it becomes a lot more manageable; you're no longer sacrificing, you're moving in a direction you want to go, and if anything you can feel like you're not getting there fast enough.
My best advice would be to take the time, before you start chucking stuff in the trash can or donation bin, to figure out what actually makes you happy. What's valuable to you? What possessions really make your life better? Allow you to do the work you care about? What do you wish you had more of in your life?
Asking these questions first will help you figure out what possessions are additive toward your goals, and which are standing in the way. Which are very much worth keeping, and maybe worth investing in further, and which you can easily give up, so that you have more time, energy, and resources (including money) to spend on the good stuff (whether that means possessions or experiences or something else).
How do you define value?
Something that's valuable is a net-gain for you and your life.
So if a possessions adds value to your life, it's enhancing something that's important to you. If it's a liability, it's keeping you from something important, or maybe sucking up money or energy that you could be spending on something that's an asset.
The specifics will be different for everyone. I prioritize experiences and pursuing new knowledge and meeting new people; travel, then, is more valuable to me than it might be for some people, because it makes me happier than almost anything else. For other people it might be anything else in the world — for some people, travel will be a waste of money and time.
That's why I think it's vital to understand yourself, first, so that any minimizing efforts are time well-spent, rather than just an empty exercise.
Downsizing a person's life isn't always an easy feat.  It's not for everyone. For myself, I found this process paramount in truly knowing the difference between what I 'want' and 'need'.  People often find themselves on autopilot when it comes to defining value within their lives.   Practicing a minimal lifestyle goes beyond just the stuff a person can accumulate.  In a way it's a method of studying the inventory of worth within your life.  Minimalism can be expressed not only in what you choose not to have, but also in how you make your decisions as a consumer.  It can show you whether or not you can see a difference between having 'experiences' or having  'possessions'.  
How do you define value?  Maybe going minimal can help you find out.  
Best Places To Travel During The Holidays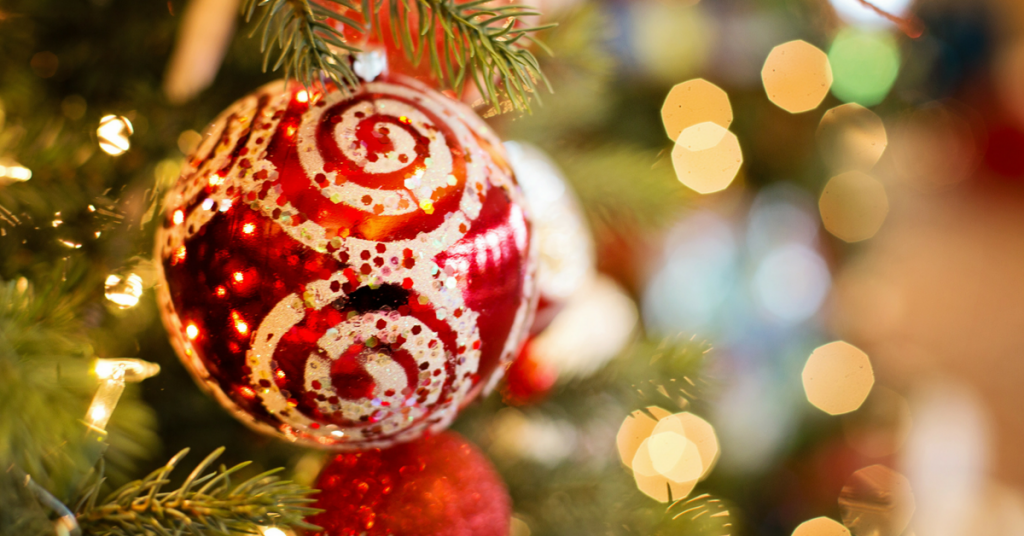 St. Augustine of Hippo said "The world is a book and those who do not travel read only one page". Even if you can't afford to travel the whole globe, exploring a new place a couple of hours from where you live can be a thrilling experience. The holidays are a great time to travel and explore new places. Here are some of the best places to see during the holidays.
Tromso, Norway
The Northern Lights are very beautiful and Tromso in Norway is one of the best places on the planet to see them. Look to the sky between 6pm till midnight. Aside from the Auroras, you can also go dog sledding, ride the mountain top cable car, and say that you've been to the North Pole (it's actually the Arctic Circle) for Christmas.
Naples, Florida
You can't build a snowman here, but the snow bird style winter in the city attracts many tourists during the holidays. The luxury stores, boutiques, and festive ambiance also does a good job of attracting visitors. If you've never been, head down to Third Street South for the traditional Christmas tree. There are also very beautiful window displays like the one at Marissa Collections, a department store located in the Old Naples Historic District. More shops can be found at Fifth Avenue South. When you get tired of shopping, don't forget to check out Naples' TUBA Christmas, a concert on Fifth Avenue South's Sugden Plaza that features brass tubas, euphoniums, and baritones.
Lapland, Finland
For a truly winter wonderland go to Lapland in Finland. The Urho Kekkonen National Park is just a 90-minute drive away from Helsinki and is a great place to visit. Experience a sleigh ride pulled by reindeer just like Santa, or you can go cross country skiing at the Saariselkä trails. For a unique experience, stay at the igloos at Hotel Kakslauttanen that are made from thermal glass so you can stay warm all night while watching the Northern Lights. You can also take 4-hour cruise on the Sampo, which served 26 years as an icebreaker.
Park City, Utah
If you want to see serious bling during the holidays, Park City in Utah is the place to go. The city holds the annual Electric Parade late November and locals light up their cars, bikes, trucks and crank up the holiday tunes as they parade down Main Street. Come during Christmas Eve to see St. Nick ski down the slopes to lead the torchlight parade. Check out the life sized gingerbread houses at Montage Deer Valley. January at Park City is the Sundance Festival which attracts the Hollywood crowd.
Edinburgh, Scotland
Listen to the bagpipes play Amazing Grace, watch fireworks illuminate the Palace of Holyroodhouse and take in a light show when you visit Edinburgh in Scotland during the holidays. If you can, stay at the Caledonian Hilton Edinburgh, which is Edinburgh's answer to New York's Times Square. For deliciously bewitching food, grab a bite at Witchery by the Castle and order the Loch Duart salmon and Gartmorn Farm duck – you won't regret it.