Mexican Grill Franchise Chronic Tacos Has "Nothing To Hide"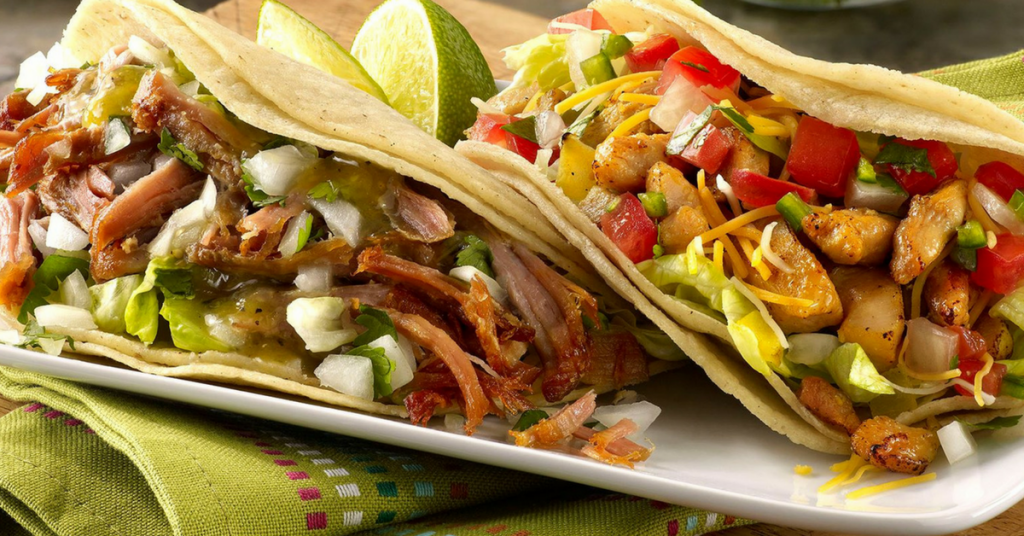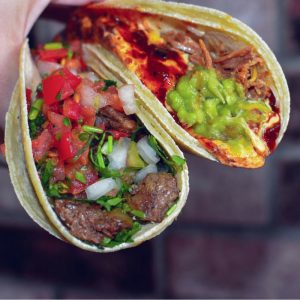 This Mexican franchise is promoting a transparent menu and a commitment to quality. With 35 locations across the country and anticipating 14 more openings in the first quarter of 2017 in California, Alabama, Colorado, Canada, North Carolina, Florida, and Washington,

Chronic Tacos

is taking over with their fast casual franchise. The Mohammed brothers, Michael, Dave, Dan and Joey, lead the franchise towards growth across North America. Chronic Tacos started a campaign called "Nothing to Hide" to highlight traceability, all-natural proteins, and eco-friendly products in all their locations. You can find customizable burritos, tacos, tostada bowls, and

much more

with the following quality commitments:  ·      All natural proteins with no artificial ingredients, hormones. ·      Non-GMO tortilla options ·      Eco-friendly paper products that are compostable and biodegradable ·      Full traceability in the supply chain for all produceSpeaking to Michael Mohammed, we were able to get an in-depth look into their "Taco Life" including company culture and The Annual Taco Eating Contest.
What is your favorite thing to order at Chronic Tacos?
I

almost

always order a Carne Asada Bowl-rito with added shrimp: half cabbage, half lettuce, Spanish rice, Pinto beans, with guac and Roja hot sauce on the side.
What differentiates Chronic Tacos from competitors?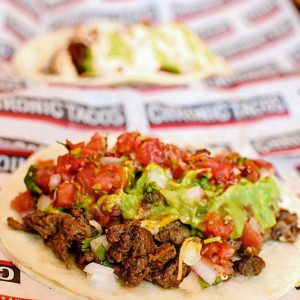 What makes Chronic Tacos unique is how we're celebrating the individuality of our guests through our completely customizable menu. All of our ingredients are laid out in front of the guests, allowing them freedom and creativity with their meals.While we grow as a brand, we continue to remain true to our roots and our third-generation recipes. Our celebration of authenticity is seen through our high-quality ingredients. Our Pico de Gallo, guacamole, and hot sauces are made from scratch, and you can really taste the difference. Our dedication to the quality of our food separates us from other Fast Casual chains.We remain unparalleled in that we're not just a Fast Casual chain, we're a lifestyle brand. From the custom artwork on our walls, the music playing in our restaurants, and our involvement with action sports– the Taco Life embodies authenticity, activity, and individuality.
Describe the company culture.
Our culture encompasses open mindedness without the fear of change. Our everyday environment tends to be pretty easy going; we believe in working hard and having fun. Humor is a big part of who we are, as we try not to take ourselves too seriously, but despite our laid-back environment, we are very results driven.
What are your backgrounds?
I come from a very entrepreneurial family, and I have a background in finance and sales. I was a financial analyst at Boeing, then worked for the family business in sales. After working for the family business, my brothers and I partnered in some real estate developments and private investing, which eventually lead us to Chronic Tacos.
What inspires you to continue to grow the Chronic Tacos franchise?
We love what we do. I love working with my family to build something that we believe in, it's very fulfilling. We're driven by what we believe Chronic Tacos can be, we believe in this brand's potential. Seeing people embrace the uniqueness and individuality of what we call the "Taco Life" inspires us.
What are some of your favorite events that you've held?
The Annual Taco Eating contests are always a lot of fun. We partner with

Gringo Bandito Hot Sauce

and bring in professional eaters, like the eating champion Takeru Kobayashi. It's a great opportunity to have fun and interact with our customers and fans.We also have a good time with our Grand Opening parties, there's live music, prize giveaways, and amateur taco eating contests. We cater Angels Baseball events and Live Nation– those are great, too.
How did you decide on your branding?
When we bought the company, we loved the uniqueness of the brand, but it seemed disjointed. We decided to focus on what we found important: the authenticity of our food and culture. Our branding and art needed to reflect that. We use Day of the Dead artwork to tie into our authentic recipes, and our music shows our Southern California roots.
Who are some high profile people you've worked with?
Every year, we work with Ryan Sheckler and the Sheckler Foundation for the Skate For A Cause event. This event keeps us involved with action sports and is a great opportunity for us to give back to the community. Jason 'Wee Man' Acuña is a long-time business partner of ours who we have a great relationship with. He owns a Chronic Tacos in Long Beach. We also partner with Dexter Holland of The Offspring. He owns Gringo Bandito Hot Sauce and we partner with them for our Annual Taco Eating contest.
Why did you go into the restaurant industry?
My brothers and I saw an opportunity with this brand, we saw potential in it. We were confident that we could utilize our skill sets in a way that would enhance the brand.
Where do you see the company in the near future?
We will continue to grow nationally and open new stores. As we continue to expand, we won't lose sight of where we started. We want to be one of the most respected brands in the industry, with a customer base who appreciates the experience we provide. It's important to us to be a franchise that franchisees want to partner with.
Q&A With Wen-Jay Ying: Founder Of Local Roots NYC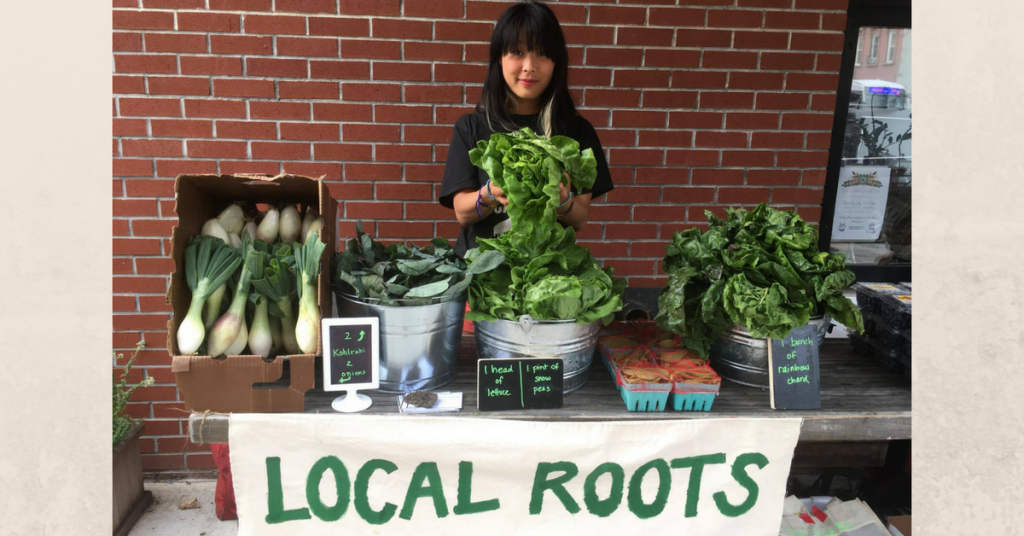 I met Wen-Jay a couple months back after stumbling into a Sustainability Commerce Popup Conference in Williamsburg.  She was among an eclectic panel of speakers that day who's company missions were not only vivid with green priority, but also deeply rooted into the fabric of their local communities. Her company,
Local Roots NYC
provides New Yorkers with a access to goods and produce from a network of local farmers (local meaning that their supplier's operations happen within a 250 mile radius).  It's a subscription based membership where you can sign up for different seasons, each having a variety of different seasonal foods.  Throughout the city are different "markets" where your allotted order is ready for pickup.  What's awesome about Local Roots is that their markets don't just happen anywhere, they happen at your favorite cafe or dive bar right in the heart of your local New York community.Local Roots NYC has been in operation for six years, with over 25 market sites, and over 750 members.  When meeting up with Wen-Jay at one of her market locations set up outside of a cute Brooklyn cafe, I got an overwhelmingly inclusive community vibe.  Toddlers were running around, and Local Roots members came to grab their goods while also inviting me to their yoga class later that day... I felt right at home! Here's some things we talked about that day:
How'd you come up with the idea for Local Roots?
I wanted to find a better, more social way to connect people and their communities to local farmers.  Creating Local Roots was my solution to the gap between farm to table.  Not only does it support local farmers but also the local businesses that we symbiotically partner with for our markets.
What makes this different than meal kits or other food delivery systems?
Having markets not only encourages the social aspect to shopping with us, but also greatly reduces waste.  When you order a food kit or have groceries delivered they tend to come with an excessive amount of packaging.  At are local market locations you can bring your own reusables and stop it at your favorite bar for a drink all at the same time.
How does your company take sustainability into account?
Each of our farmers practice different levels of sustainability.  Kindness to animals and to the land are extremely important to us.  Our vegetables are either Certified Naturally Grown, a grassroots alternative to the USDA's National Organic Program, or USDA Certified Organic . While the standards and the labels are the same – organic – the USDA Organic Program favors medium to big-sized farmers, and the
Certified Naturally Grown
program is better suited for small farmers. The Certified Naturally Grown label was created in 2002 in response to the USDA labeling, which is expensive in terms of time (paperwork per crop) and application fees. The Certified Naturally Grown program has farmers review fellow CNG farmers and prioritizes the exchange of feedback and ideas for growth.  More info on each of our famers can be found on our 
Farm page
 if you want to check it out.
So far what has been your favorite part of starting this company?
We've been running for over six years now.  In this time I've had customers become friends.  I've seen them get married and have babies, and I've seen those babies grow up on Local Roots produce.  Now these kids are almost three and they know so much more about their farmers and where their food comes from.  Not many other three year old kids are that connected to their food and how it grows! This makes me extremely happy and proud.
Irie to Aurora: Van Life with Two Roaming Nomads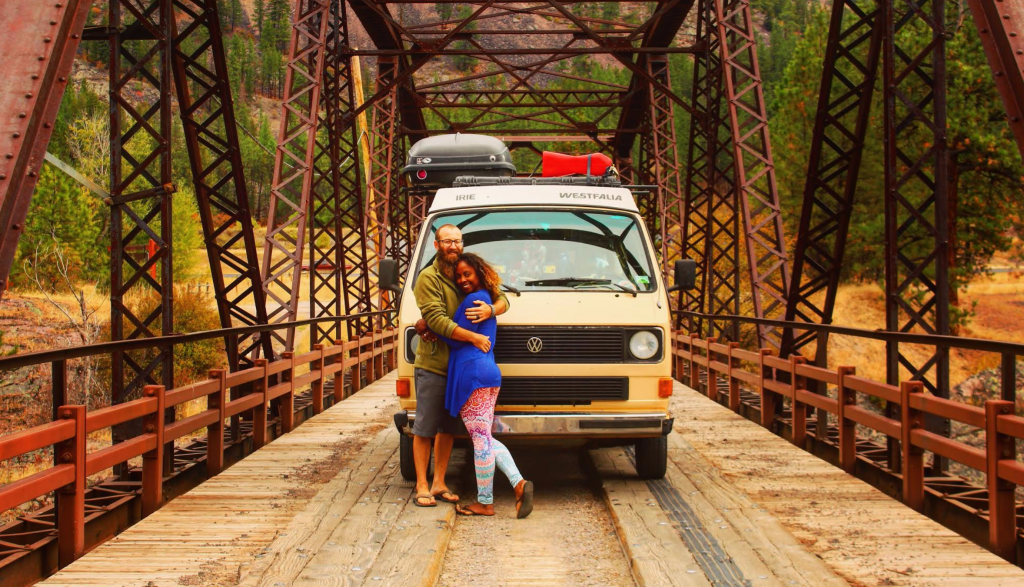 I met Noami and Dustin one hot New Orleans day while moving a piano from one house to another.  Dustin was a project manager for a construction company and Noami was an environmental scientist studying the coastal systems in Louisiana.  They seemed like your average couple, but what I discovered throughout our friendship was that they were anything but average.  Like myself, they also suffered from a particularly strong and itching wanderlust.  For this, they found and created a pretty fascinating solution: why not get a van, hit the road, work remotely, and explore?Thus was born their adventure, which they interestingly named "
Irie to Aurora
".  Their time on the road is now nearing its first year of completion.  Along the way, they've amassed over 8,400 followers on Instagram.  Here's a sneak peak into their
#vanlife
journey.
Who's idea was this?  How did you come up with it?
I think the idea to buy a van and live on the road was both ours. When Dustin and I met it was one of the first things we talked about, and throughout our relationship, we fantasized about the idea until we finally took the leap. Best idea ever.

We both love to travel. We've taken road trips together as often as we could since before we were even dating. As our relationship grew, these trips became more frequent and for extended periods. We also followed other people on social media who were doing the same thing, living on the road. This inspired us to do what we had always dreamt of and talked about.How long has this journey been and how long do you plan to continue?It has been eleven months on the road and we would like to sustain this lifestyle for as long as we can. How did you come up with the name "Irie to Aurora"?Noami is from Trinidad, and the word Irie is slang meaning "powerful and pleasing; a state of feeling great." Initially, when we planned the trip, our destination was Alaska to see the aurora borealis, hence Irie to Aurora. What has been your greatest challenge to date?Dustin works remotely so this requires us to stay on the grid most of the time and often hunt for wifi. His schedule is fluid, so finding a routine has been challenging.What do you guys do for work while on the road?Dustin currently works remotely as a construction estimator.  On the road Noami works odd jobs and freelance gigs online.What have you been the most homesick for?Overall, I don't think we've been particularly homesick. There have been moments where we reminisce about New Orleans and miss the little things, like the food, and the music, and the people.In what ways has this trip changed you individually and as a couple?Living on the road and sharing 80 square feet has come with its fair share of challenges. But I think it has brought us closer together. We've learned each other's strengths and weaknesses in ways we never thought we could. Living in such close quarters 24/7 has forced us to be more mindful of our attitudes and how we impact each other's "space" because tempers do flare. We're more compassionate with each other and with ourselves. We have created a space where simplicity can flourish, a lifestyle we have both come to value. Learning to let go and let be, keeping an open heart and mind is the everyday lesson and this attitude has led to so many new friendships and experiences. Overall, life on the road has been deeply transformative, it has brought us closer to ourselves and to each other. Dustin and I are better people because of this decision and we are so grateful for each other and our life together. Plans for another road trip in the future?I think the journey we're on is perpetual. There will be a few pit stops along the way but that's all part of it. However, we do have plans for Canada and maybe Central and South America, after Alaska of course.What was your favorite place along the way?Hmm… Choosing a favorite place is tough because each place is so unique with its own beauty, but we love Baja, Colorado, Wyoming, Montana, and Oregon.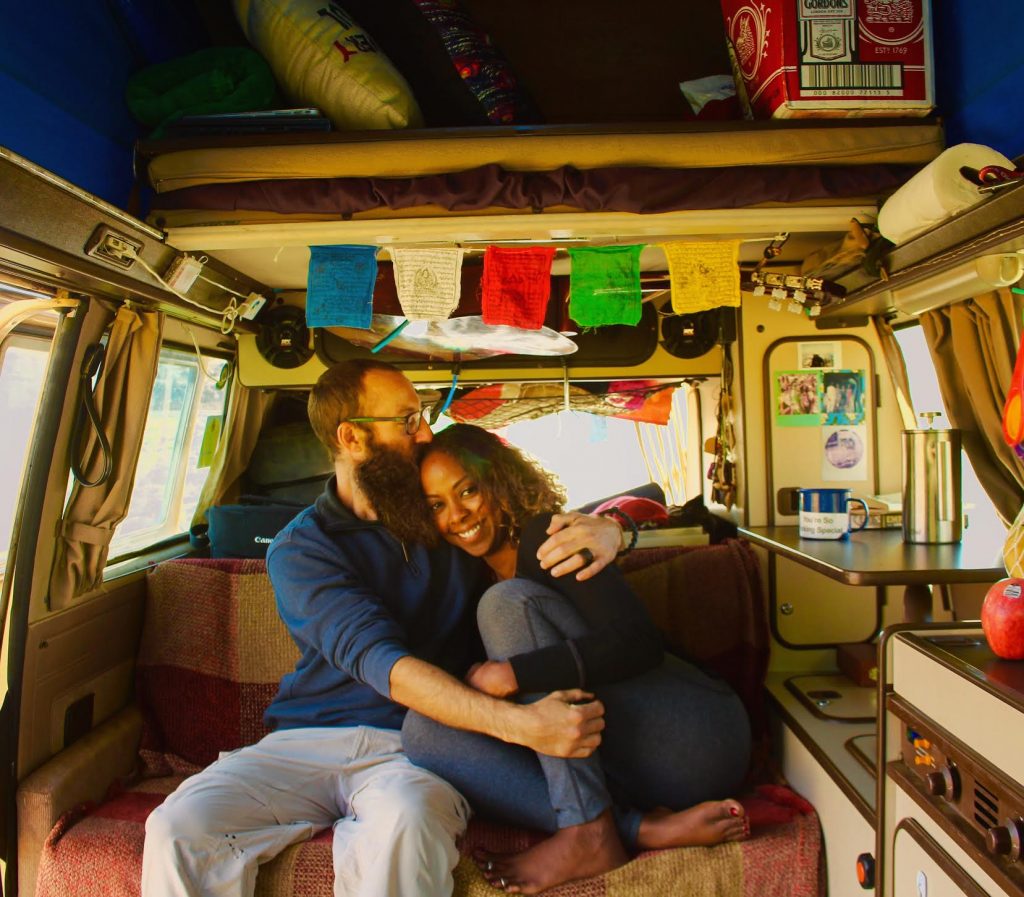 Van life might not be for everyone, but their journey is enough to make you want to buy a one way ticket to a random spot on the globe.  In an increasingly interconnected world, the ability to be fluid with your roots was once an impossibility that the internet is now making possible.  Perhaps this is a leap we should all consider, at least once in our lives.  Just like Tolkien said, not all those who wander are lost.
Interview With Bear Mattress Founder Scott Paladini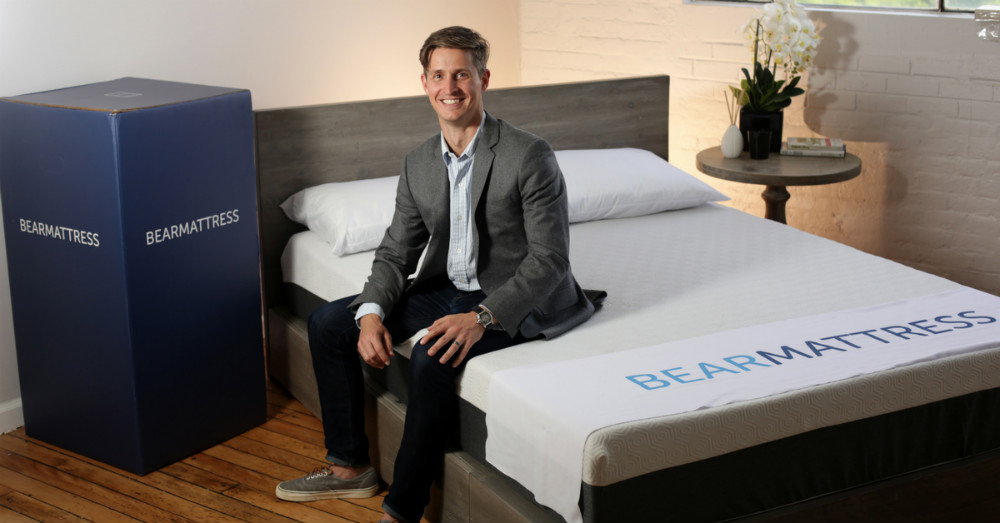 For those with an active lifestyle, sleep is a time for recovery and recharging your batteries.

Scott Paladini is the founder of Bear Mattress, a bed-in-a-box targeting athletes that you can purchase online. The mattress is made with Quick Response foam, Graphite gel-infused foam, and Celliant™ technologies and is designed to improve sleep and increase energy levels. With Bear Mattress, you will sleep cool because the foam technology helps regulate heat transfer from your body to the mattress. Their return policy is simple. Put the mattress to the test for 100 days, and if you don't like it, you can return it hassle free.Bear Mattress recently launched several accessories including the Bear Pillow. The best differentiating factor of Bear Pillow to traditional pillows is that Bear Pillow remains cool and provides optimal support for your neck and head as you sleep. It is made with Loft-X foam on the inside and Double Ice Fabric Technology on the outside, which offers the contouring support of memory foam along with some resistance and bounce that you would not get from a conventional pillow. Choosing a pillow is a personal process, so they allow you to try it out to see if it is the right fit.Along with having professional athletes like Cole Beasley of the Dallas Cowboys promoting their product, Bear Mattress has partnered with

Good Sports

, a nonprofit that gives opportunities to kids to participate in sports. With each Bear Product sold, 1% of the proceeds will be donated to Good Sports, allowing children to partake in athletic and fitness opportunities. The donations support schools, community programs, after school programs, and equipment for over 3200 organizations across the country.Scott Paladini opens up about Bear Mattress.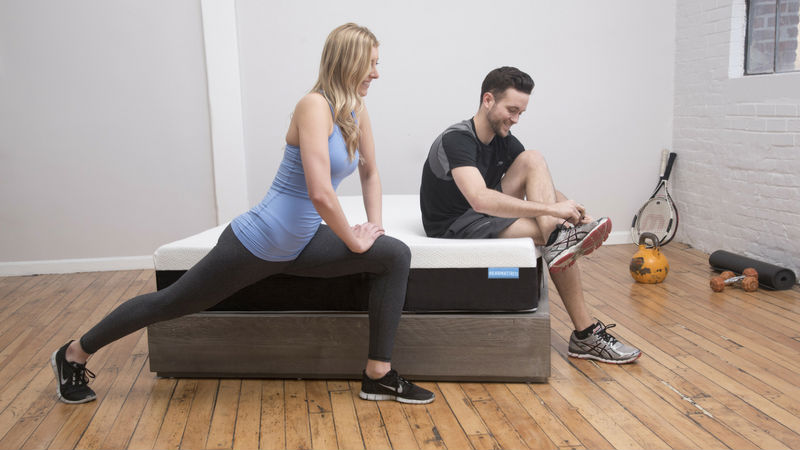 What keeps you motivated?
I draw motivation from a number of places both personally and professionally, but the biggest overall influence in my life is my family -- my wife and my newborn son. Branching out and starting your own business is one of the biggest risks you can take and my wife has been there in support every step of the way. Having a newborn is exhilarating, exhausting and comes with its own set of added pressures, but at the end of the day I want to make this business work for them as much for them as for myself. They help me stay motivated and keep things in perspective.
Why mattresses?
A good mattress is essential to getting a better, healthier sleep. It was while training for a marathon that I noticed the important role that rest played in muscle recovery. I saw a need for an affordable mattress specifically created for athletes, and set out to create a mattress designed to help promote muscle recovery. After over a year of product development and testing, we launched Bear Mattress in September 2015.Utilizing eco-friendly materials and the latest advancements in sleep technology, Bear Mattress improves muscle recovery, promotes cooling and elevates overall sleep quality. Bear Mattress has quickly become the brand of choice for professional athletes, weekend warriors and casual fitness lovers alike.That said, Bear is more than just a great mattress. We have grown tremendously over the past year and recently launched a line of sleep accessories that help people get a cooler, healthier and more restorative sleep.
What makes your customers different from traditional mattress customers?
Our customers are a new generation of mattress customers. They are conscious of their time, money, and understand the value that a great night's sleep provides. They don't have the time to go to the mattress store, and they don't want to pay the middleman.That said, I don't think there is such a thing as a 'traditional' mattress customer. In fact, we're actually seeing an influx in Baby Boomers purchasing the mattress online. These customers are looking to increase muscle recovery time (and often times reduce back pain), and are convinced by our nearly 500 genuine 5-star reviews.
What helped you the most when starting Bear Mattress?
I think my experience in the mattress industry, coupled with my interest in health and athletics, has been instrumental to Bear's success.
What is your team like?
For the first year in business there was no Bear "team"- I ran all operations myself. I was very conscious to grow the business at a manageable and realistic rate. When we surpassed seven figures in revenue I knew to get to the next level we needed more hands on deck, and we began the hiring process.Today the Bear team is comprised of industry experts who aren't afraid to think outside the box and roll-up their sleeves to get things done. We have a team mentality in the office, and genuinely enjoy working together. Everyone has a voice and brings different ideas to the table.
Who inspires you?
I'm most inspired each day by the real-life feedback we receive from customers. From the beginning, our goal with Bear has been to help people sleep better, but at the outset I didn't fully realize just how tangible the positive impact of our product could be. Literally everyday we receive calls and messages from satisfied customers, many of whom have struggled with chronic back pain for years. They tell us all about their story and the different ways in which Bear has helped to improve their quality of life across the board. These are special interactions that make us feel good and inspire us to continually evaluate how our products can be optimized to meet customer needs.
What are some things we can look forward to in 2017 from Bear Mattress?
In 2017 you can expect to see new, innovative products from Bear. We recently launched Bear Pillow, Bear Protect and Bear Foundation, and are looking forward to introducing new products that will improve muscle recovery, promote cooling and elevate overall sleep quality. We're also eager to expand our customer base into Canada this year.
What is some advice you can give to entrepreneurs?
I guess my advice to other entrepreneurs would be to not rush into things, particularly when it comes to investments from VC's and others who may take an interest in your business. It's important to remember that business is more a marathon than a sprint. If you believe in the product then take your time. Don't jump at every opportunity that presents itself. Work towards creating a company with a solid foundation that's built to last -- not just to be sold.