Mexican Grill Franchise Chronic Tacos Has "Nothing To Hide"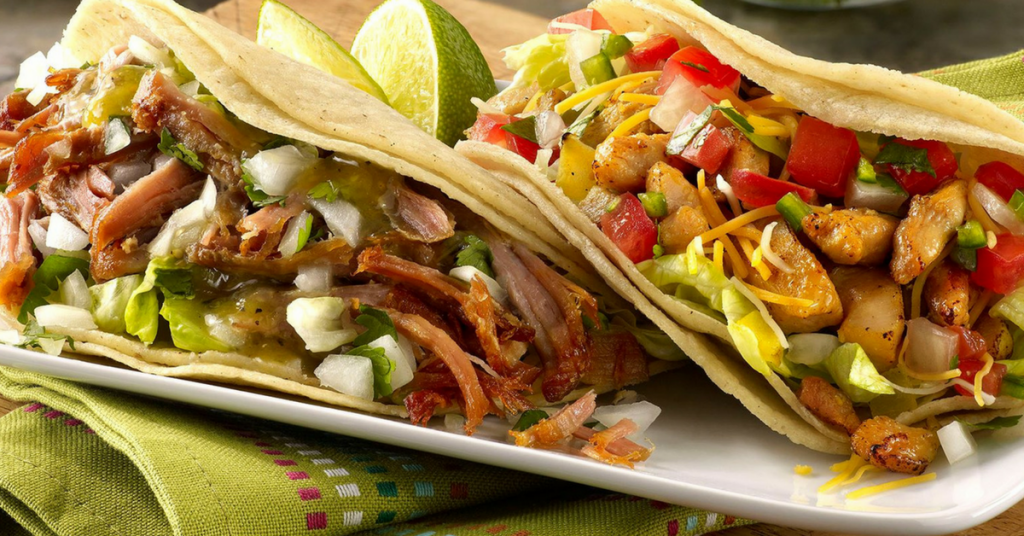 This Mexican franchise is promoting a transparent menu and a commitment to quality. With 35 locations across the country and anticipating 14 more openings in the first quarter of 2017 in California, Alabama, Colorado, Canada, North Carolina, Florida, and Washington, Chronic Tacos is taking over with their fast casual franchise. The Mohammed brothers, Michael, Dave, Dan and Joey, lead the franchise towards growth across North America. Chronic Tacos started a campaign called "Nothing to Hide" to highlight traceability, all-natural proteins, and eco-friendly products in all their locations. You can find customizable burritos, tacos, tostada bowls, and much more with the following quality commitments:   
·      All natural proteins with no artificial ingredients, hormones.
·      Non-GMO tortilla options
·      Eco-friendly paper products that are compostable and biodegradable
·      Full traceability in the supply chain for all produce
Speaking to Michael Mohammed, we were able to get an in-depth look into their "Taco Life" including company culture and The Annual Taco Eating Contest.
What is your favorite thing to order at Chronic Tacos?
I almost always order a Carne Asada Bowl-rito with added shrimp: half cabbage, half lettuce, Spanish rice, Pinto beans, with guac and Roja hot sauce on the side.
What differentiates Chronic Tacos from competitors?

What makes Chronic Tacos unique is how we're celebrating the individuality of our guests through our completely customizable menu. All of our ingredients are laid out in front of the guests, allowing them freedom and creativity with their meals.
While we grow as a brand, we continue to remain true to our roots and our third-generation recipes. Our celebration of authenticity is seen through our high-quality ingredients. Our Pico de Gallo, guacamole, and hot sauces are made from scratch, and you can really taste the difference. Our dedication to the quality of our food separates us from other Fast Casual chains.
We remain unparalleled in that we're not just a Fast Casual chain, we're a lifestyle brand. From the custom artwork on our walls, the music playing in our restaurants, and our involvement with action sports– the Taco Life embodies authenticity, activity, and individuality.
Describe the company culture.
Our culture encompasses open mindedness without the fear of change. Our everyday environment tends to be pretty easy going; we believe in working hard and having fun. Humor is a big part of who we are, as we try not to take ourselves too seriously, but despite our laid-back environment, we are very results driven.
What are your backgrounds?
I come from a very entrepreneurial family, and I have a background in finance and sales. I was a financial analyst at Boeing, then worked for the family business in sales. After working for the family business, my brothers and I partnered in some real estate developments and private investing, which eventually lead us to Chronic Tacos.
What inspires you to continue to grow the Chronic Tacos franchise?
We love what we do. I love working with my family to build something that we believe in, it's very fulfilling. We're driven by what we believe Chronic Tacos can be, we believe in this brand's potential. Seeing people embrace the uniqueness and individuality of what we call the "Taco Life" inspires us.
What are some of your favorite events that you've held?
The Annual Taco Eating contests are always a lot of fun. We partner with Gringo Bandito Hot Sauce and bring in professional eaters, like the eating champion Takeru Kobayashi. It's a great opportunity to have fun and interact with our customers and fans.
We also have a good time with our Grand Opening parties, there's live music, prize giveaways, and amateur taco eating contests. We cater Angels Baseball events and Live Nation– those are great, too.
How did you decide on your branding?
When we bought the company, we loved the uniqueness of the brand, but it seemed disjointed. We decided to focus on what we found important: the authenticity of our food and culture. Our branding and art needed to reflect that. We use Day of the Dead artwork to tie into our authentic recipes, and our music shows our Southern California roots.
Who are some high profile people you've worked with?
Every year, we work with Ryan Sheckler and the Sheckler Foundation for the Skate For A Cause event. This event keeps us involved with action sports and is a great opportunity for us to give back to the community. Jason 'Wee Man' Acuña is a long-time business partner of ours who we have a great relationship with. He owns a Chronic Tacos in Long Beach. We also partner with Dexter Holland of The Offspring. He owns Gringo Bandito Hot Sauce and we partner with them for our Annual Taco Eating contest.
Why did you go into the restaurant industry?
My brothers and I saw an opportunity with this brand, we saw potential in it. We were confident that we could utilize our skill sets in a way that would enhance the brand.
Where do you see the company in the near future?
We will continue to grow nationally and open new stores. As we continue to expand, we won't lose sight of where we started. We want to be one of the most respected brands in the industry, with a customer base who appreciates the experience we provide. It's important to us to be a franchise that franchisees want to partner with.
Best Places In The World For Coffee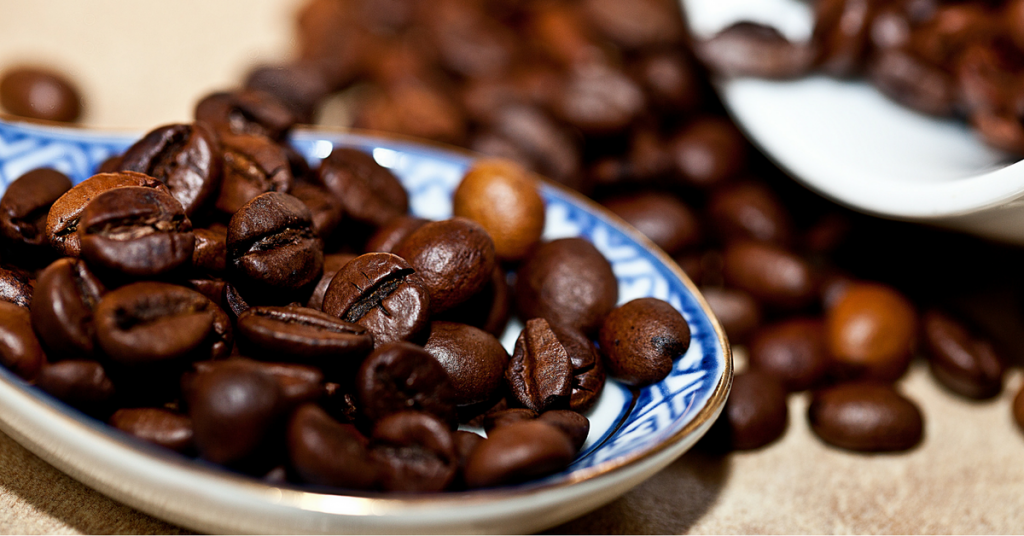 Whether it's a reunion of your old school friends, first meeting with your crush, stressed out, or in a relaxed mood, coffee has been known to give you company for ages.
Coffee is widely consumed and people feel relieved and energized with the consumption of coffee. There is a huge number of people who drink coffee to start their day and quite a few who consume it throughout the day. With its immense popularity and worldwide acceptance, coffee is available in multiple varieties. Coffee is known to have a host of benefits like reducing the risk of heart diseases, Type 2 Diabetes, Alzheimer's disease, and so on. Also, consuming black coffee helps you to get rid of excess body fat. Here are some places around the world who are known to supply the best quality coffee beans.
North America:
Hawaii, Mexico, and Jamaica are known to produce the best coffee beans in North America. The coffee beans cultivated here are rich in aroma and arguably offer the best taste. They are a bit on the expensive side, but very much in demand due to their excellent flavor. They are widely accepted and exported throughout the world.
Central America
  

Panama: Panama coffee is enjoyed by coffee lovers ever since its evolution. Panama is also famous for Hartmann Honey, a very popular variety of coffee.

  

Costa Rica: The coffee you get from this place is wet processed and perfectly balanced. Medium boiled and widely accepted throughout the world, Costa Rica's coffee is not only sweet, but you also get fruit flavors like berries, nuts, as well as chocolate, which is rich in taste.
South America:
  

Colombia: Colombia is a known producer of high-quality coffee beans. This coffee is mild in taste, maintains the perfect balance of acidity, and has a sweet and delicate aroma.

  

Brazil: The list of coffee producing regions is incomplete without the mention of Brazil. Brazil is the largest producer of coffee in the world, and the coffee beans are processed both wet and dry. The coffee beans extracted from this region is mild and sweet and has a lower level of acidity.
Asia and Indonesia
  

India: Coffee is primarily grown on the hill slopes and is the same variety as the one you get from Indonesia. This coffee is sweeter in taste with less acidity and is primarily grown in the states of Kerala, Karnataka and Tamil Nadu.
·    Java: Java is a very well-known producer of coffee in the Indonesian region. The coffee is sweet in taste, and you tend to get a long lasting effect on your taste buds. They are smooth, supple, and are known to have a subtle herbaceous note.
Top 5 Coworking Spaces in Philadelphia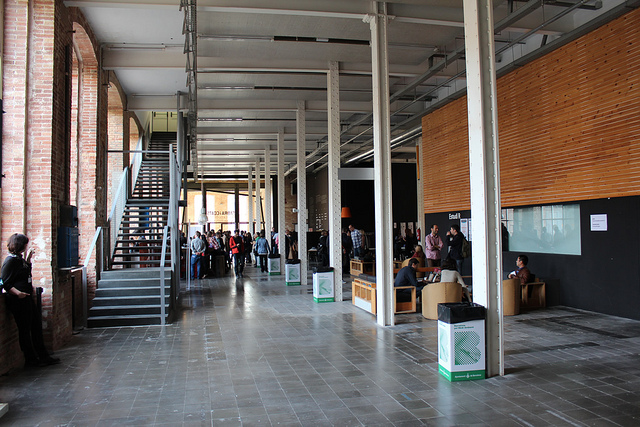 Looking for a great place to build your startup or run your company?  Renting an office can be expensive and eat up a lot of your mental real estate causing unnecessary headaches.  Instead give shared coworking spaces a try.  The idea is simple, coworking space is an open-concept office that everyone shares.  There are private offices, but most of the common areas and resources in the office are shared.  We've gathered a list of the top 5 coworking spaces in Philly for you to check out and grow your business.
WeWork Philly
Benjamin's Desk
Pipeline Spaces
Indy Hall
City Soho
Adventure Assist Travel Journal Is A Must Have For Trips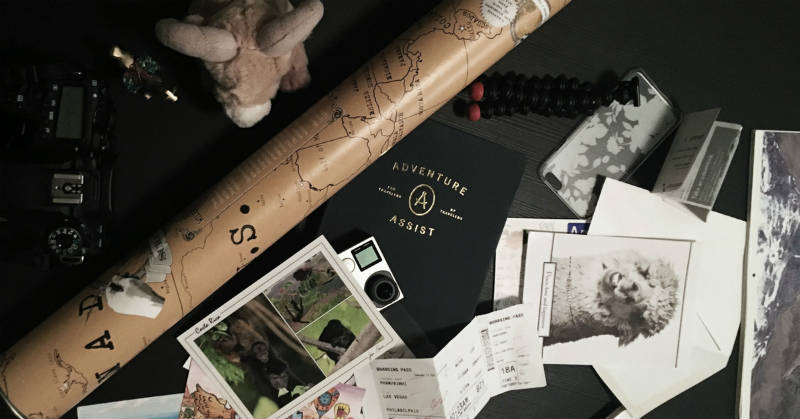 A twist to the classic notebook, Adventure Assist is a modern travel journal perfect for the before and afters of your trip. Mapping out your trip and keeping memories the old school way. Jot down the most important details of the trip as you are planning so you are ready once the time comes. Create a list of things to remember or missions to complete. Be ready for the accomplished feeling you get when you physically cross these things off your list. Keep quotes of silly things that happened along the way. Relive doodles of the funny dog you saw or the breathtaking view from the end of your hike.
The notebook was created by two adventure seekers, Jake Pritchard and April Onebane. Both studied abroad and have a passion for traveling with a purpose. Their mission is to " better connect travelers to their destinations by inspiring authentic and purposeful travel experiences through streamlining planning and organization." With that mission in mind, the Adventure Assist notebook was created. A heavy duty notebook with strong covers and thick sheets made to withstand the suitcases, backpacks and adventures it will be a part of.
Broken down into seven section, the notebook helps travelers organize and keep track of the basic necessities when traveling. The sections starts with "packing" and moves onto "to-do", "transportation", "accommodations", "calendar", "contacts" and "journal" with journal being the largest section. Each section is divided as an easily identifiable tab to quickly navigate to the section.
Packing
The first tab in Adventure Assist, Packing, tells you to "list adventure gear, regional specific clothing, travel documents and entertainment essentials for your journey." With four pages to list what you are packing, you definitely won't miss a thing or over pack. A couple of things we would recommend: S-hooks, ziplock bags, mini-tripod.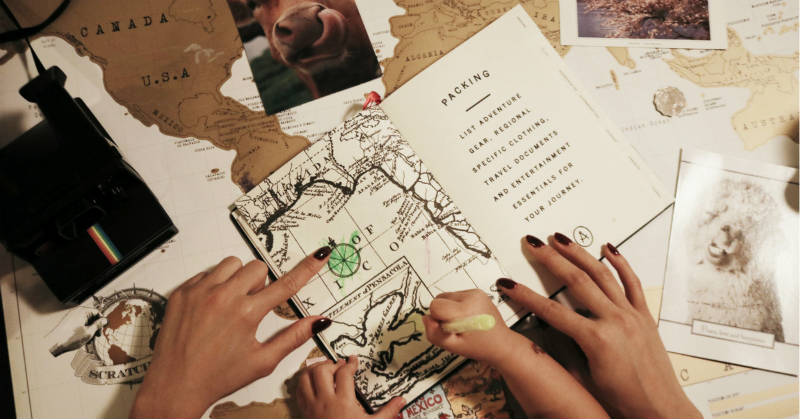 To-Do
Next, To-Do, is 10 pages, each page broken down into two sections. Each section is broken down into boxes: destination, attractions, activities, food and drinks. What are some things you want to do, see and eat at the destination? You will have an endless list of things you want to do on your next adventure but writing down the top 10 will help you keep track of the most important. Keep a smaller list for a higher chance of accomplishment while pulling from your bigger list when you run out. Nothing digital will ever replace the satisfying feeling of physically crossing something off of your Do-To list.
Transportation and Accomodations
Where are you staying each night? When time do you have to get there, get out and who do contact if you have a question. Necessary, if not the most important, information of every trip. Now that you know where you are staying, how are you getting there? Getting around in big cities is easy if the language is one you speak and the technology available is similar back home. The difficult but somewhat exciting times when you are visiting somewhere completely different than what you are used to, transportation will not be so easy. You may need to catch a ferry, jitney…donkey?! Keep track of what time departure and arrival is and any additional notes like how many stops until your destination.
Calendar and Contacts
The calendar section provides blank monthly calendar views for you to see your month at a glance. There is a column for notes where you could draw a map key, like emojis, and add the keys to your calendar. Contacts – great for noting who the people from each destination to call in case of emergencies. We have so many contacts in our phones we don't remember. When a panic situation happens, you have the information you need. In a more likely situation, you lose your phone or it runs out of battery. Now you have the contact information and can borrow someone's phone.
Journal
This is where you log your memories and experiences. The reason you are traveling in the first place. Write, draw, sketch, whatever you want in this section. Anything that will bring back the best memories from your journey when you discover this notebook on your shelf when you are 80. Instax or Polaroid would be perfect for this section. The two envelopes on each end of the notebook are great for storing tickets, airport stamp tickets, napkins with doodles on them or anything else relatively flat.
We will have our digital photos, videos, social media accounts to look back at. But the feeling from something handwritten or hand drawn is much more powerful and memory provoking than anything digital. Adventure Assist is personal and once you start writing, you won't want to stop.