MSI 1080 TI Duke Unboxing & Review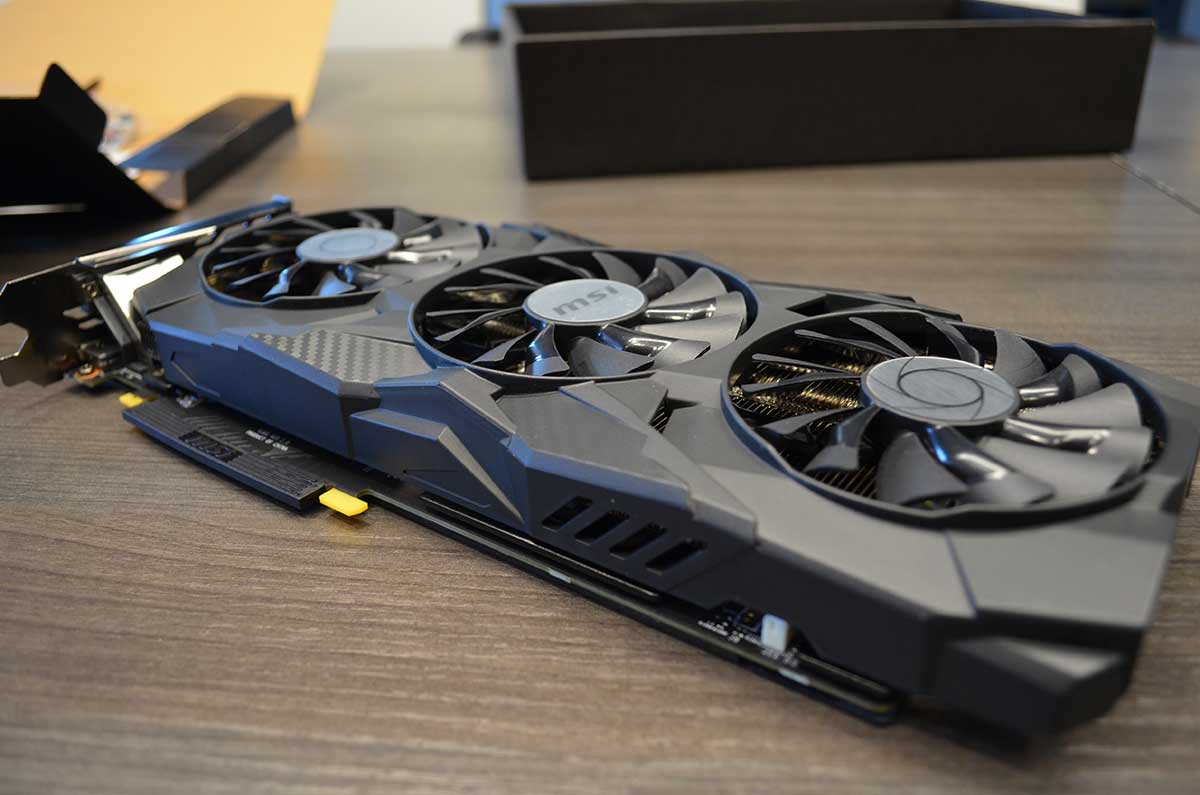 Today we get to unbox and review and new MSI 1080 Ti Duke. MSI released another version of 1080 TI Graphics Card recently under the brand name Duke. The new graphics card boasts 352-bit memory interface with a core base clock of 1480MHz, boost clock of 1582MHz, and 11GB of GDDR5X memory at 11016MHz. Today we're going to do an unboxing of the MSI Duke 1080Ti, review the specs, and also do some real world benchmarking with it to see how it ranks amongst other 1080TI graphics card.First, we want to make it clear that this isn't MSI's first 1080Ti graphics card, they have an entire lineup of them. You may be more familiar with the MSI Gaming X which features dual fan, a shorter profile, and has MSI's signature red on the casing. We did an overview on the MSI Gaming X previously, you can check it out here.
Unboxing the MSi Duke 1080Ti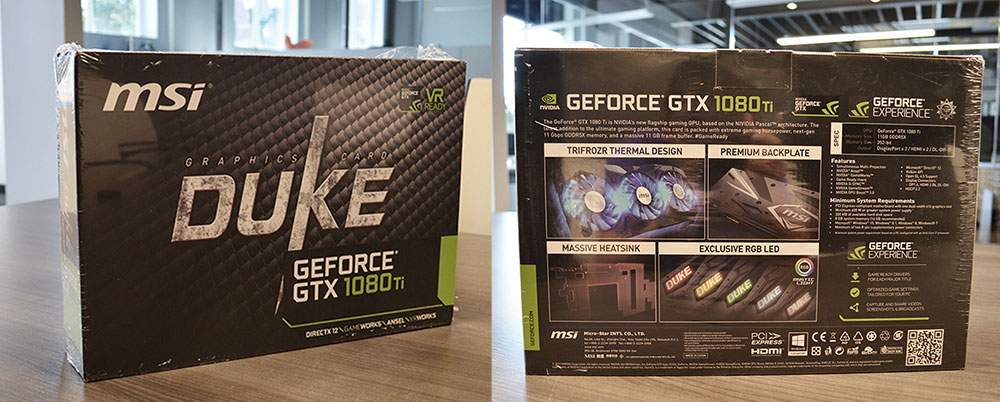 The MSI Duke ships in a beautiful carbon fiber skinned box with the essential letterings on the front side. The backside is more feature heavy and goes into details with all the offering you're getting for a $750 graphics card.One very nice and small touch that MSI added are the tabs to pull out the entire inside. Usually you'd have to do a little bit of wiggling to get everything out without ripping the box apart. Thanks to these little thumb tabs, you can pull the entire inside box easily.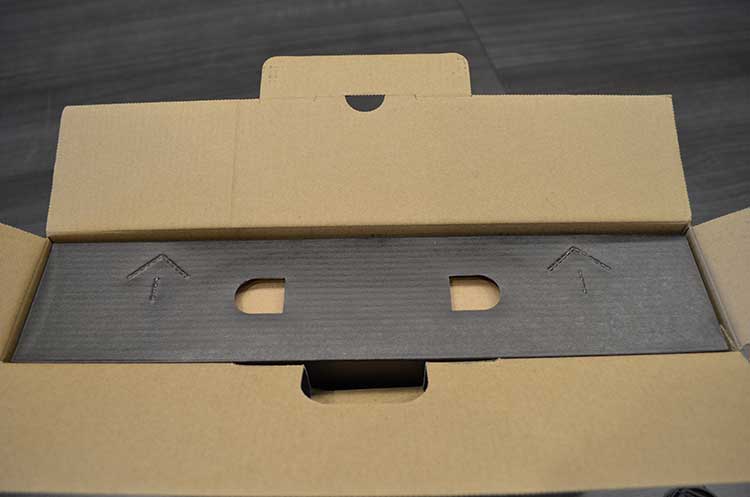 Upon pulling everything out, we're greeted with MSI's subtle logo printed on the matted cardboard box. The top is a thin cardboard box containing the essential manual, some marketing materails, a 6 to 8 pin power adepter (if you're using an older power supply, this is a nice little bonus), and the vestigial installation CD. If you're building a gaming machine and throwing down $750+ on a graphics card, something tells me you're not installing a CD drive. Not sure why manufacturers still include these in the higher end graphics card. For lower end cards it makes more sense.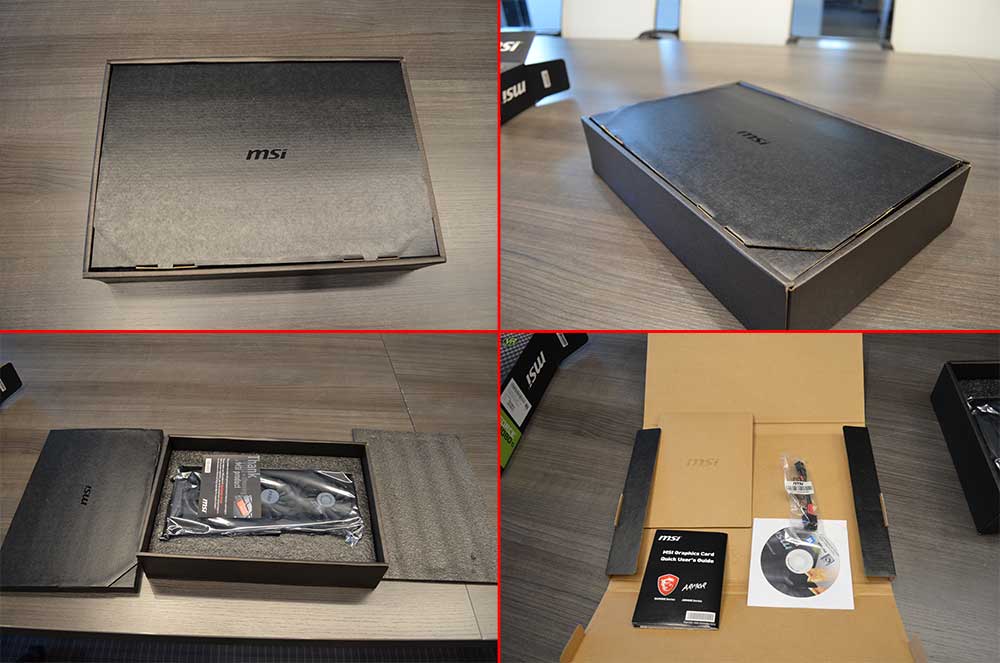 The graphics card itself is encased snuggly inside the foam cushion wrapped in anti-static bag. Opening the wrap reveals a the magnificent looking MSI 1080 TI Duke. It's construction is mostly hard plastic with carbon fiber print tastefully decorated on the face. Make sure you remove the plastic stickers on the fan plates before installing into your machine. The backplate is solid metal and features MSI's logo and some more carbon fiber streaks for aesthetics.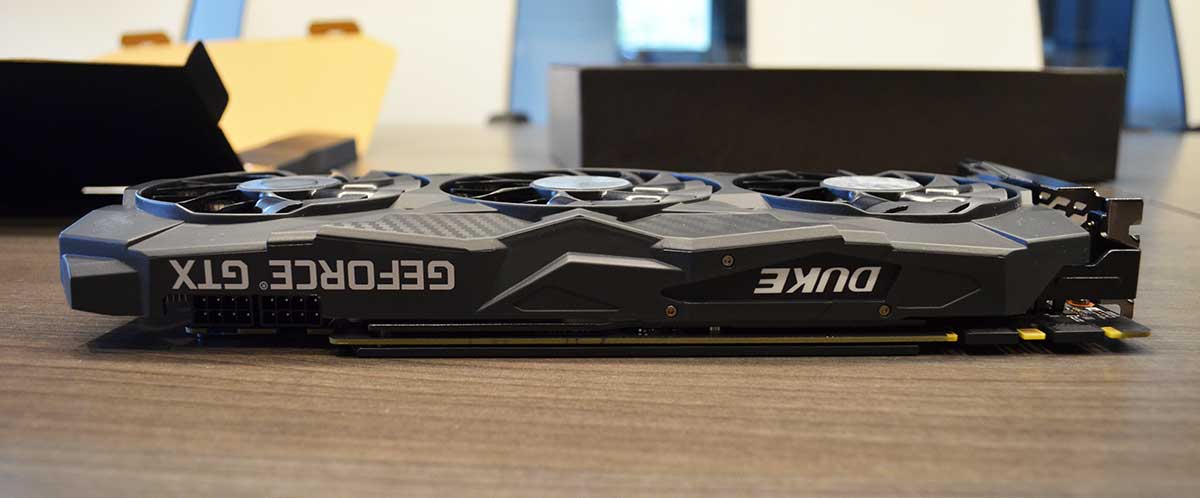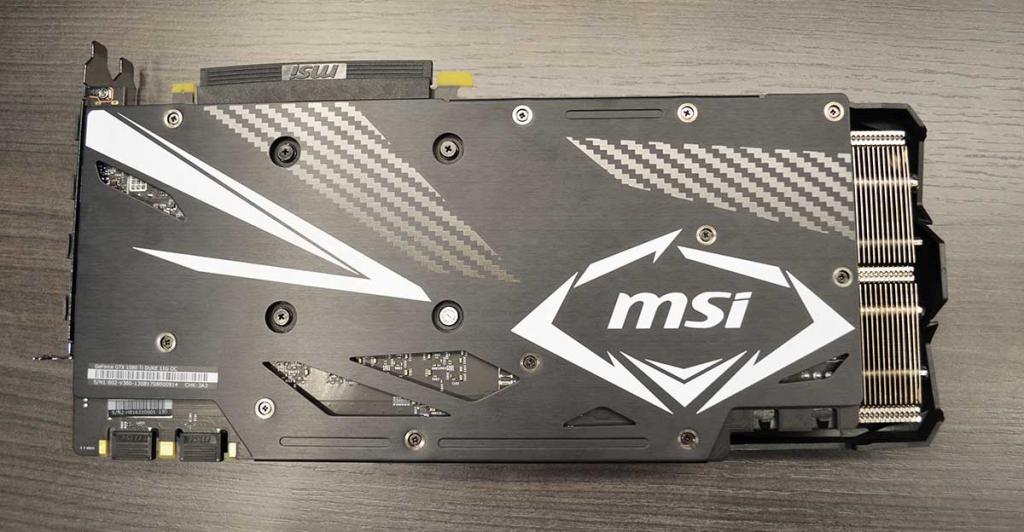 Cooling
The graphics card features MSI's proprietary Tri-Frozr fans. MSI claims the TORX fans have a combined of 2 different blade designs infused into one fan to give superior cooling capabilities. The unique about this card is that the fans actually stop spinning when temperatures are below 60C and only starts when temperatures are above 60C.  Keeping the graphics card cool is a cornerstone of design and one many third party manufacturers focus on optimizing.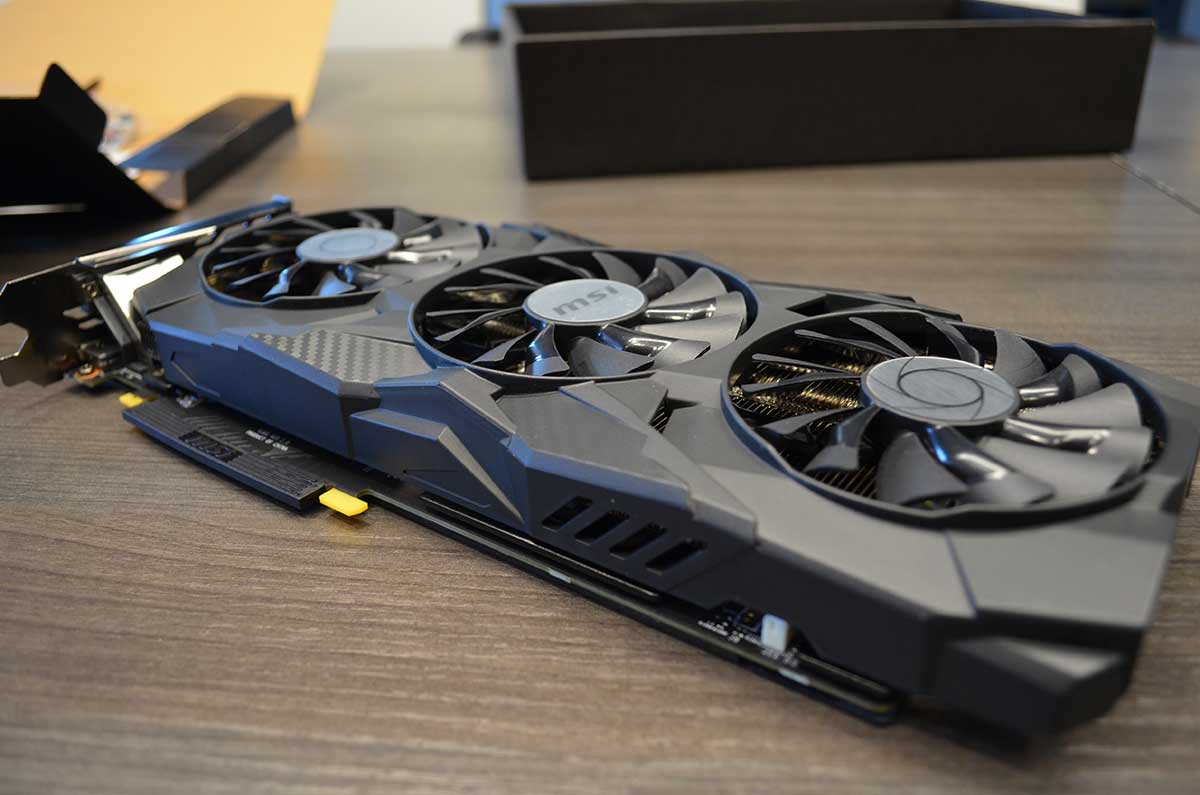 In addition to the fans, MSI also put a massive 8MM heatpipes that also helps dissipate heat during intense operation. The heatpipes also connect to a reinforced metal plate that acts as an additional heatsink and also prevent flexing due to the size of the graphics card.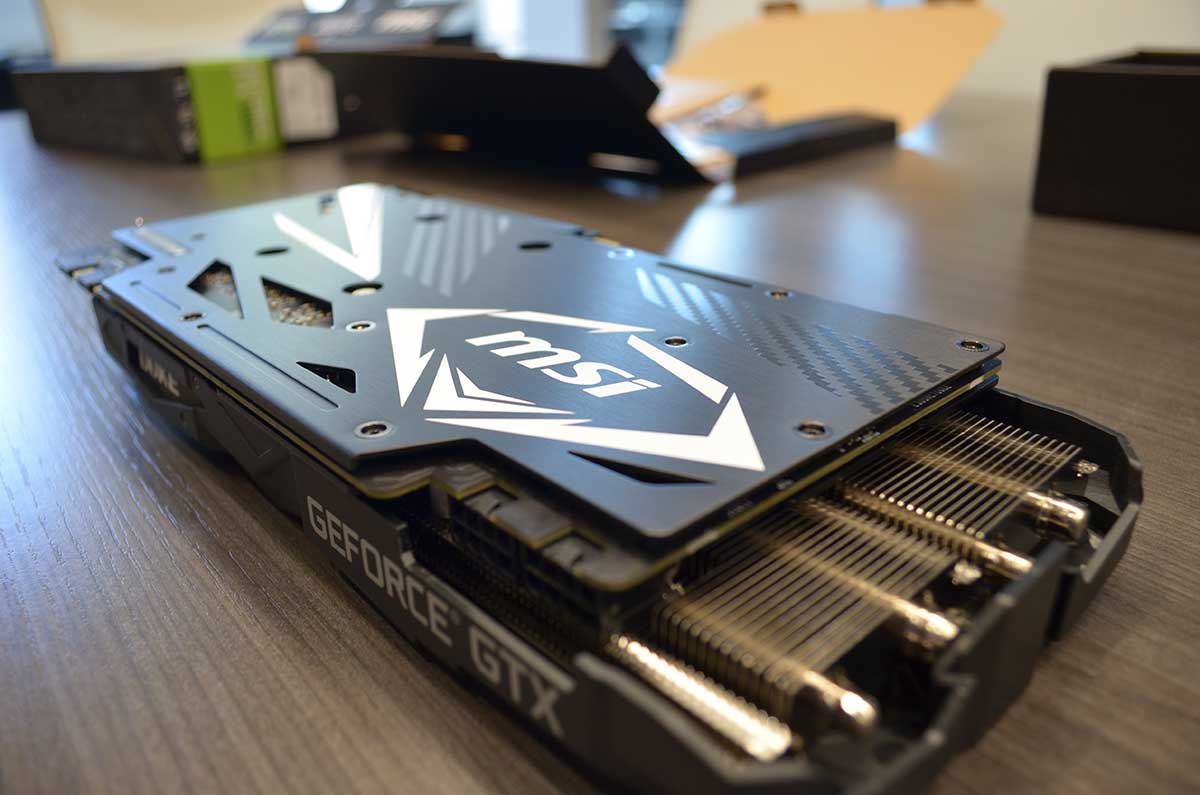 The MSI Duke is also noticeable larger than the MSI X gaming therefore flexing may be an issue. Take a look at the picture below and you'll noticed there's 2 layers of reinforced plating sandwiching the circuitboard to provide both optimal heat dissipation and also anti-flexing. The anti-flexing held true as we did try to bend the graphics card and to no avail.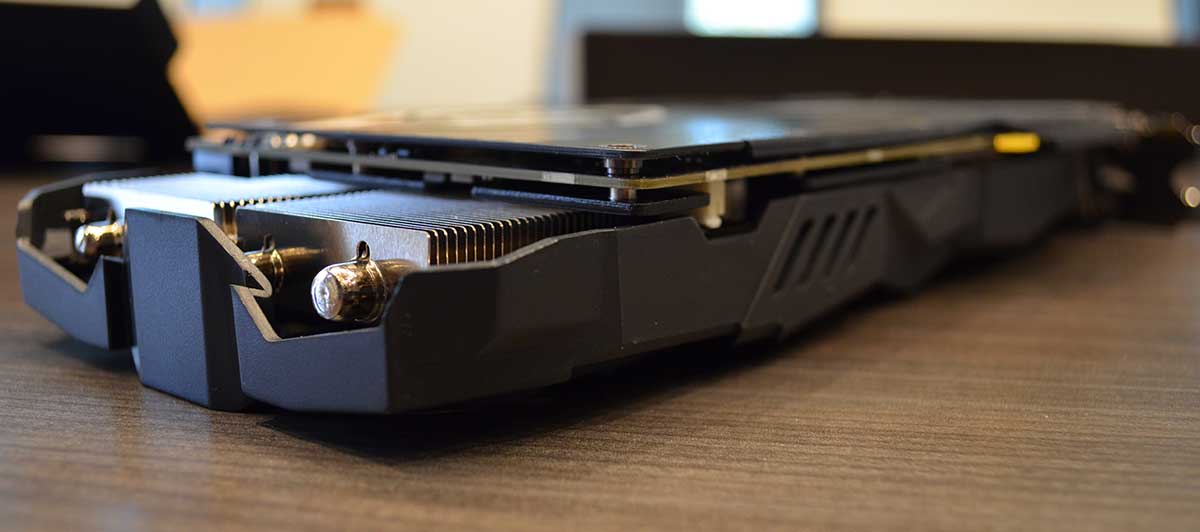 The Ports
The MSI 1080 TI Duke comes with your standard DVI port for those with older monitors. It has 2 HDMI 2.0 that can support 4K at 60Hz. You also get 2 1.4 Display ports that can support 4K at 120Hz or 8K at 60Hz (currently we don't have any 8K displays yet, but in the future when we do, you'll have a graphics card that can take advantage of it). This is the perfect configuration if you're planning to setup your machine for VR.For power, this graphics card (like all 1080 TI really) requires two 8-pin PCI Express power connectors that's rated at 250 Watts. If your power supply doesn't support 8-pin PCI, MSI graciously included an adapter for your 6-pin.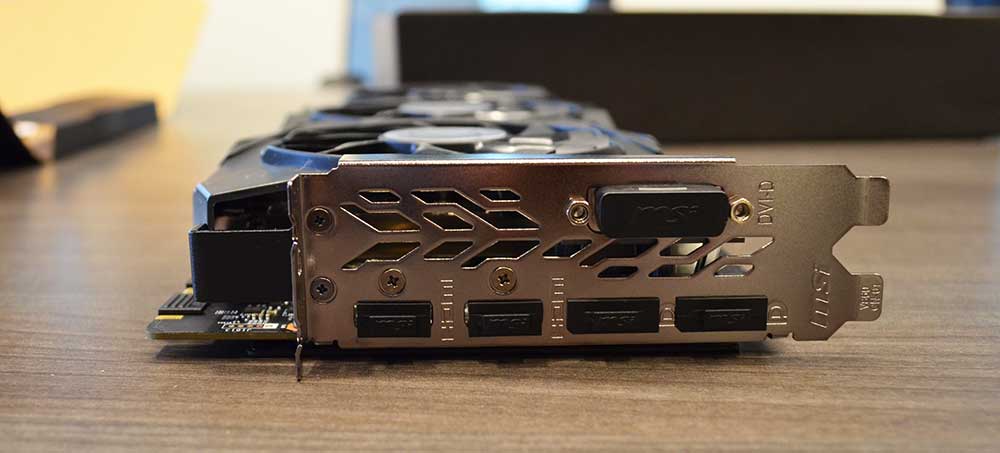 RGB Lighting
MSI promised that this is an RGB model meaning there will be configurable lights. The back plate looks nice and clean featuring MSI logo in all white and carbon fiber streaks, however it doesn't light up. We don't mind this, as when installed, the backplate is hardly visible anyway.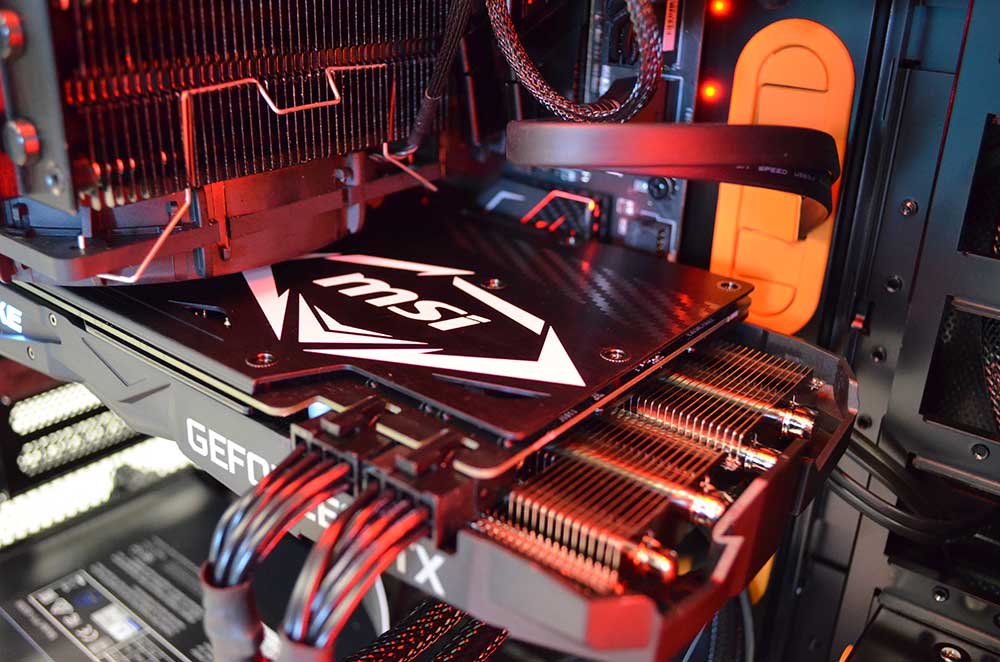 On the side, the MSI DUKE logo does light up and can be configured. The Geforce GTX doesn't light up, probably not a bad thing for us because our poor wiring covers it anyway. Overall, the lighting aspect of the MSI 1080 TI Duke is disappointing as only the DUKE logo lights up.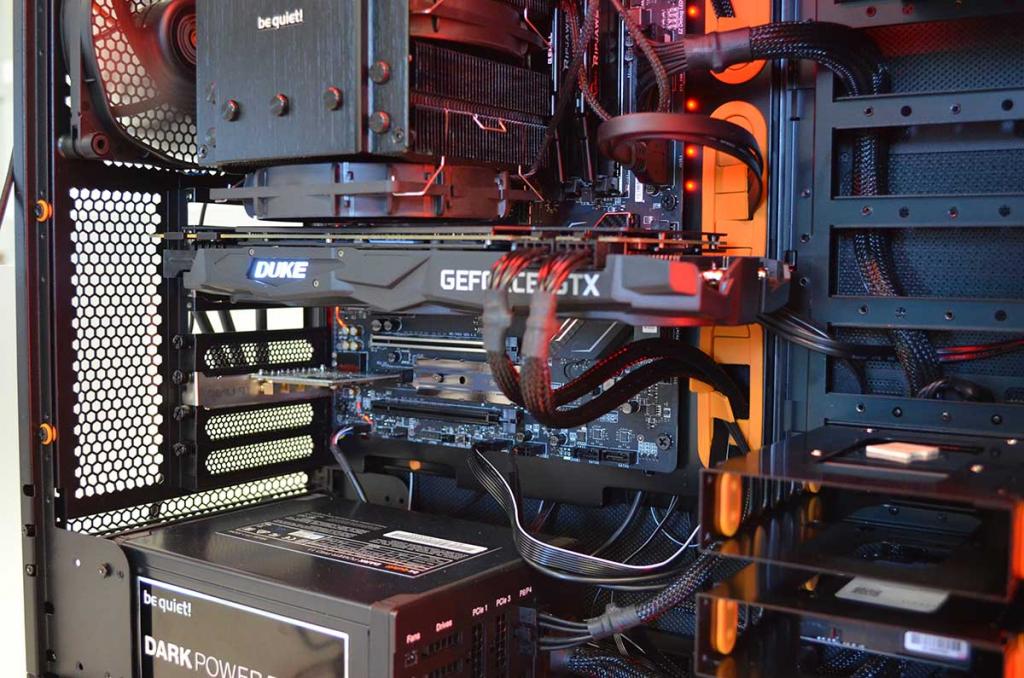 Benchmark
Now it's time to put the card to test. We decided to test single-player games instead of going online to really test the graphics card capabilities. Online games have the added layer of internet connection that could mislead our results.For testing, we installed the MSI 1080 TI Duke into our rig. Below are the specs for our rig.
Owner's Magazine's Custom RigCase
-
Dark Base 900 Pro
(Premium case, bit expensive but definitely worth every penny.
Check out our first look HERE
)
Power Supply
-
Dark Power Pro 11 850W 
CPU
- Intel 7700K Kaby Lake
CPU Cooler
- 
Dark Rock 3 
Motherboard
- MSI Z270 Carbon Gaming Pro
RAM
- 32GB DDR4 G.Skill Ripjaws 32
Graphics Card
- MSI 1080 TI Duke
Monitor of Choice
We chose
Pixio's new 347c Prime monitor
to review most of the higher end graphics card.
Pixio's 347c Prime
is a $600 34" monitor with aspect ratio of 21:9 giving us ultra-wide 1440p viewing with up to 5MM pixels. This is considerably more challenging output than traditional 1080P monitors, however not quite as demanding as 4K monitors. We enjoy the sweet spot in the middle and also enjoy the extra wide dimension of the
Pixio 347c Prime
. Review for the
Pixio 347c Prime
is coming soon.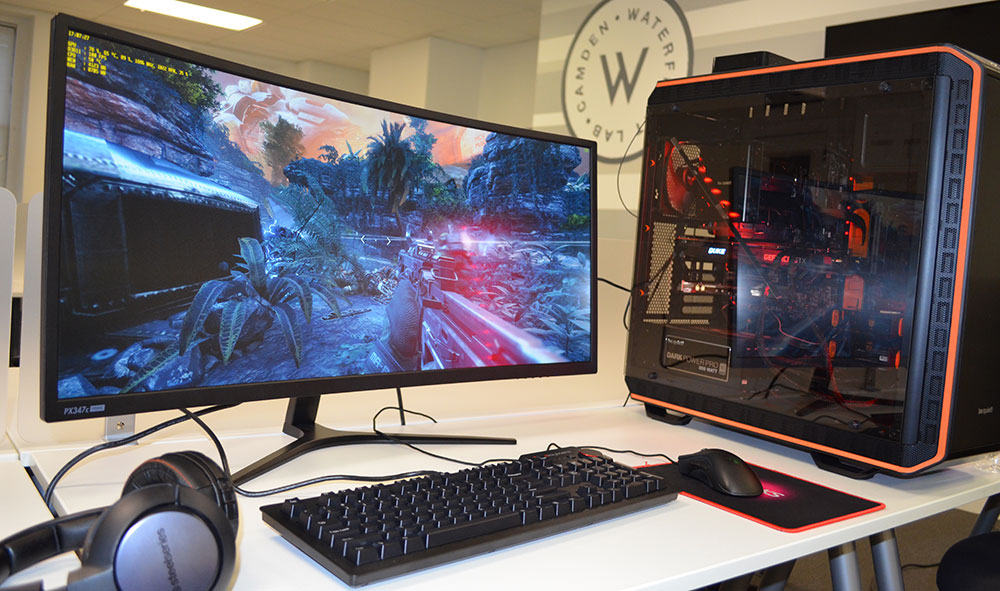 Keyboard
For this review, we decided to use
Das Keyboard 4 Professional
keyboard. It's a professional grade german-made keyboard that's used by many pros in E-Sport. Review for
Das Keyboard 4 Professional
coming soon.

Disclaimer: Owner's Magazine wasn't paid by either MSI, Be Quiet! or Pixio to promote products. All of the parts in our PC were chosen due to their respected quality and value determined by our engineers. We used quite a bit of Be Quiet!'s products due to their products generally being whispers even during heavy operation. And we chose Pixio's monitor due to it's value and desirable pixel density for testing high end graphics card. 
Witcher 3
Max FPS: 100Low FPS: 92Avg Temperature: 66C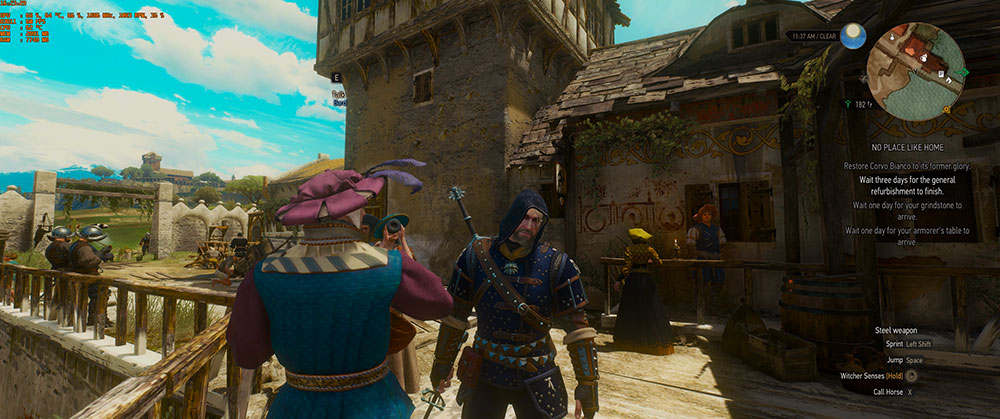 Battlefield 1
Max FPS: 100Low FPS: 77Avg Temperature: 71C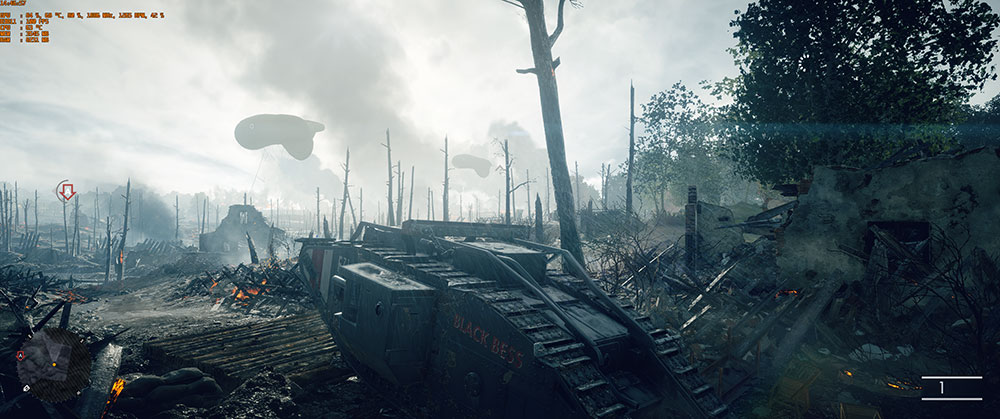 Doom
Max FPS: 100Low FPS: 74Avg Temperature: 68C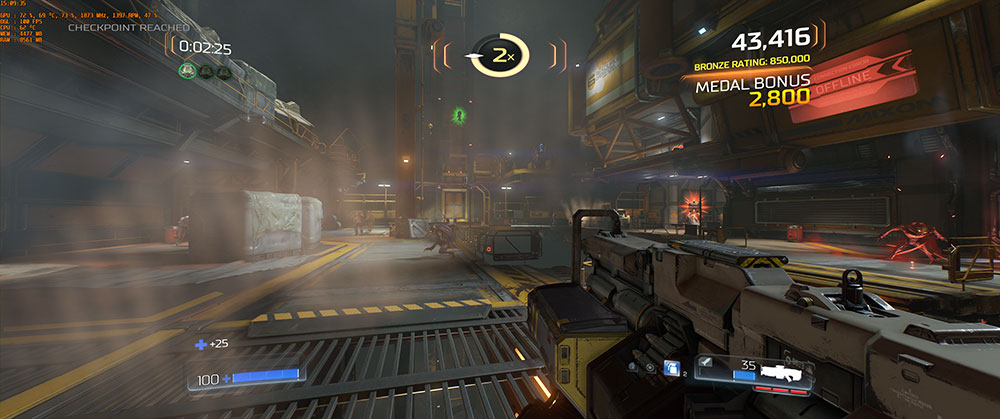 Dishonored 2
Surprisingly dropped below 60FPS during intense fight scenes.Max FPS: 100Low FPS: 55Avg Temperature: 64C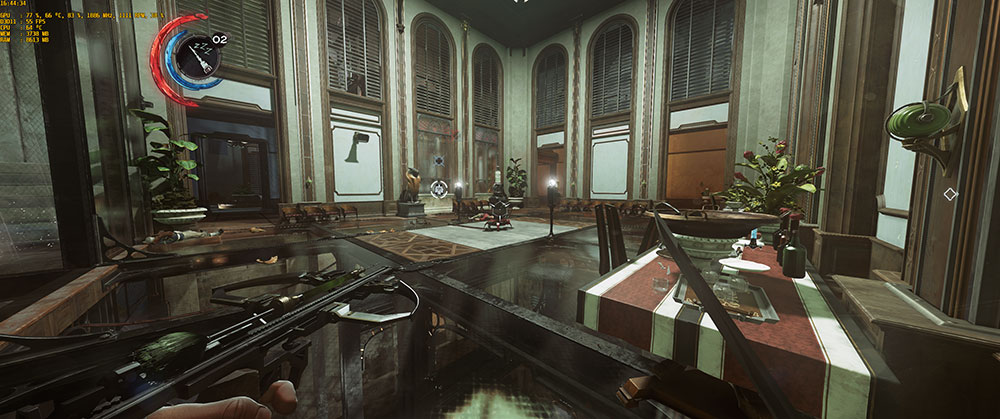 Call of Duty Infinity Warfare
Max FPS: 80Low FPS: 52Average Temperature: 79C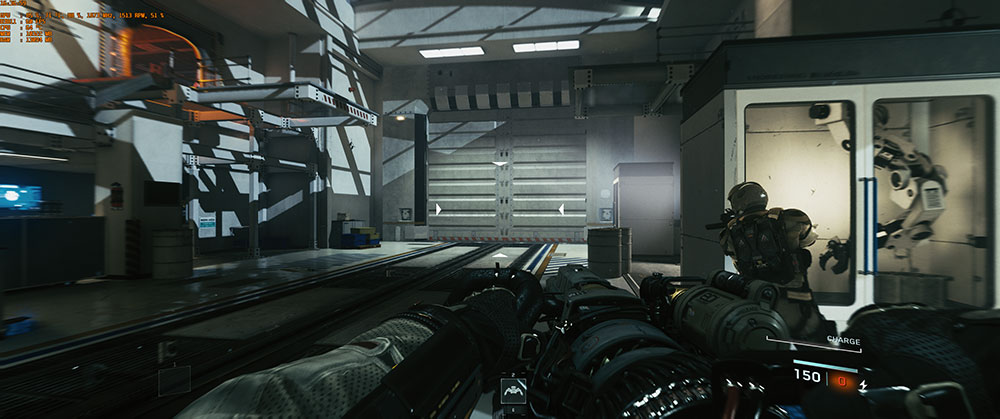 Tital Fall 2
Max FPS: 100Low FPS: 66Avg Temperature: 72C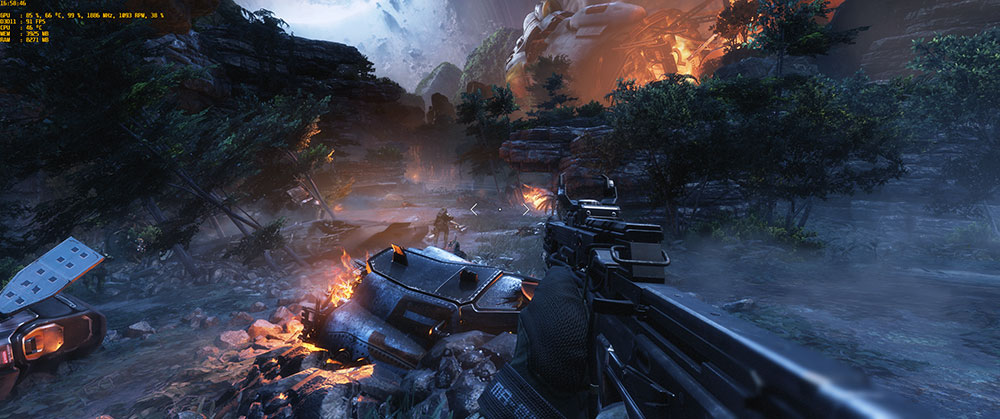 MSI 1080 Ti Duke Verdict
After testing the MSI 1080 TI Duke for several hours the card never got over 77C, and fan speed was silent for the most part. The unit handle most games on the list without a hitch. However that's not surprisingly since 1080 TI typically are made to handle higher end games. Cooling was not an issue with the triple Frozr fans silently doing their job. Frame-rate was capped at 100 for our testing, and most games remained at 100 FPS even during intense fight sequences. The only game that gave us any issue was Call of Duty: Infinity Warfare. The graphics card could only output 80FPS maxed and even dipped below 60FPS during a few sequences. All of this was on a 34" 1440P ultra-side Pixio 347c Prime monitor, not a 4K monitor.When you're shopping for 1080 TI, whether you're looking at Asus, PNY, EVGA, or MSI they're all relatively great performing cards. What separates them are the options, features, and bonuses that they come with. At the time of writing, the MSI 1080 TI DUKE is priced at $750 shipped on Amazon and that's quite a steal given everything you get with it. It's a solid performing card that comes with all essential ports for VR, has phenomenal cooling, rigid construction with additional heat plates (why the cooling was so good), slim profile (much thinner than the Asus Strix 1080 ti) making it easy to have SLI configuration, and it runs at no louder than a quiet whisper. The only drawback is the lackluster RGB lighting which they may as well not have done at all. Other than that, we put the MSI 1080 TI Duke right up there with all the other big boys.
Q&A with Tobias Peggs: CEO of Square Roots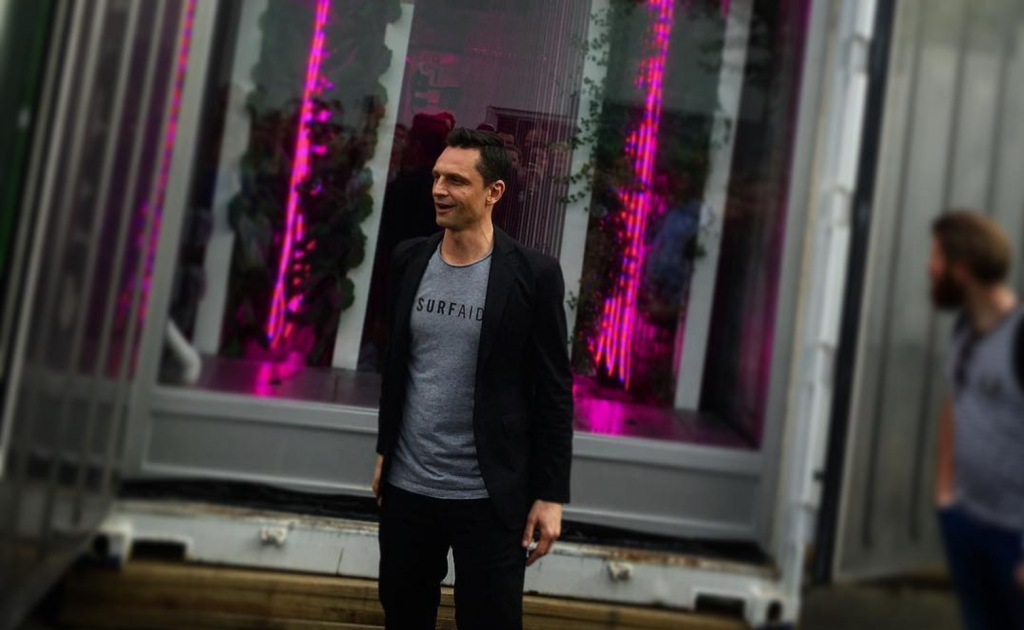 When you think of farming, wide sprawling hills with rows of stalks and veggies comes to mind.  You probably imagine a farmer as a dude with a plow with denim overalls, not necessarily as an entrepreneur.
Square Roots
is a startup that is changing the way we think of farming.  Cofounded by Elon Musk's brother, Kimbal Musk, this company is disrupting the industrial food complex by closing the gap between the food that farmer's grow and the consumers who buy them.In the heart of Brooklyn in a old industrial parking lot sits a bunch of unassuming shipping containers.  The last thing you'd expect them to contain would be two acres worth of growing produce, but alas, that is exactly what's inside of them.Your typical apple travels a huge distance from where it was picked to the grocery store shelf.  In the process it looses the vast majority of it's nutrition.  Square Roots attempts to resolve this inefficiency by providing a place for produce to be grown in an urban setting.  It does this by growing produce in shipping containers hydroponically (a method of growing without soil).  Each shipping container is manned by a farming entrepreneur who is responsible for creating their own business plan, marketing and distribution logistics.  Once the produce is ready for harvest, farmers deliver the fresh goods directly to your office/home, connecting the farmer with the consumer in a more intimate and conscious way.A couple weeks ago I took a tour of the urban farm led by of Square Root's CEO Tobias Peggs.  Here's a look at some of the things I learned along the way:
How much produce can one shipping container yield on average?
One shipping container can produce about 50lbs of leafy greens.
How long does it take a plant to get from seed to harvest?
This varies depending on what type of vegetable is being grown but take for example a head of lettuce: it takes about 2-3 weeks for the plant to go from seed to harvest.
Tell me more about the tech that goes into growing food in shipping containers.
To replace sunlight, we use red and blue LEDs, which are really the only two types of light plants need for photosynthesis.  Each shipping container is modular with a controlled climate.  My background is in artificial intelligence, so every aspect of the conditions in each shipping container is controlled by AI.  Say we had an heirloom seed that grew in southern Italy in the 1800's.  We can look to see what the climate was at that time and replicate it's environment within the container.   This way, instead of literally shipping food from southern Italy, we just ship the data about that environment and use it to grow exotic foods locally.
What control do farmers have over what they grow?
Our farmers are 100% entrepreneurs.  They decide which seeds to use.  They also are responsible for their own branding and marketing and how to distribute their goods.  This is our first cohort of farmers, they don't have to use the Square Roots name, but most choose to.
Is there anything like this currently being attempted?
There's one in particular being attempted in Japan.  A large portion of farmland was rendered unusable after the meltdown in Fukushima.  Because of this Japanese consumers now have stamps on the food which literally says "Proud to be grown indoors".  So people are attempting it, all of them in different methods. I would say we were the most modular.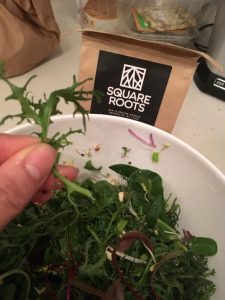 After the tour I got to sample some of the shipping container-grown produce.  The picture above is from a mustard green.  Believe it or not it was really spicy!  I never thought of leafy greens as spicy, but regardless it was bomb as hell in my salad.As populations rapidly grow and change in cities, so must the way we produce and distribute food.  Not only does the current method of industrialized farming diminish the quality of our food, but it also disconnects the farmer from the consumer.  Square Roots presents us with a wildly innovative solution to these issues.  Where does your salad come from?  Mine came from a badass shipping container in Brooklyn.
How to Determine Which Social Network Is Right For Your Business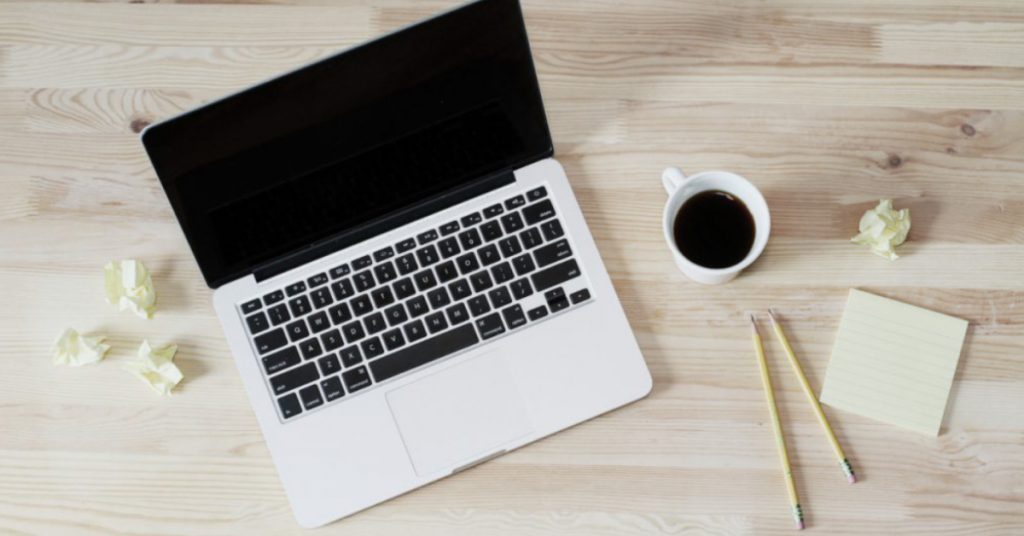 Often times startups hop on every major social network to look "present," but fail to keep up with all of their accounts. Sometimes being present online, but failing to be consistent on your profiles is worse than not having a social account at all. Imagine a customer browsing your website, and they decide to hit the "Facebook" icon to like your page so that they can stay updated on your sales. As they are linked to your company's page- they see posts from 2014. They will start questioning how legit your business is or if your business is still active. You could seriously lose a potential customer! Keeping up to date with a company page is a lot of work, and you can't afford to be on every single social media platform. You need to understand which network (or networks) fits the best for your business, and focus on that.

Let's start with Facebook. Facebook has over 1 billion monthly users worldwide- and 73% of the US adult population, which means that you can basically reach consumers in every industry. It is a great place to start to test your social media campaigns. Facebook is best for building brand awareness, staying familiar with your current customers, and grabbing the attention of potential customers. To have a Facebook profile, you need to stay committed to posting at least once a day, with high quality content (pictures and videos do a lot better than plain text). Although Facebook does work for B2B businesses, it is where the B2C business truly shines. But, regardless of the industry or the size of your demographics, you will most likely be able to bring exposure to your company and establish a true community around your brand. Facebook is the only social media platform you should be on no matter what field you are in.The second most talked about social media network is Twitter. Twitter has 230 million monthly users- and on this platform the users have a higher tendency to follow brands than any other network. Twitter is most popular with young adults ages 18 -29, living in very popular urban areas. Twitter is best for building brand awareness, release breaking news, building relationships with customers and influencers and for handling public complaints (users tend to vent on Twitter). The types of businesses that do best on Twitter are: musicians/influencers, publications, news organizations, marketing companies, and sports related businesses. To have a Twitter profile, you must post a few times a day, and you should be interacting with your industry's community.Instagram is becoming one of the fastest growing networks, and brands are getting so creative with their marketing strategies! Instagram has over 500 million monthly users- most are female, younger than 35, living in urban areas. According to

Forrester Research- Instagram users were 58 times more likely

to engage with brands compared to Facebook and Twitter. Instagram is best building brand awareness, interacting with customers and influencers, staying familiar with existing customers, and grabbing the attention of potential customers. Instagram is usually best for B2C companies, but users are slowly moving from Facebook and Twitter into Instagram so that may change soon for the B2B world. The types of businesses that do best on Instagram are: fashion brands, retailers, Etsy shops, bloggers, home décor brands, active/sports/fitness related. On Instagram, visual storytelling is an art form, so brands need to be willing to post consistent high quality content and able to engage with followers regularly. Another fast growing network is Pinterest. It use to be just for moms looking for recipes, brides looking for wedding décor, and new parents looking for baby advice, but it has evolved into much more. Pinterest has over 110 million monthly users. 73% of users are females between the ages of 18-50. Pinterest is best for driving referral traffic back to your blog, video, or store. Pinterest is best for B2C businesses whose niche is: cooking, arts and crafts, clothing/fashion, baby items, home décor/design, event décor, or gift items. This is a goldmine for creative industries as you can communicate directly to the customer. Since users are constantly "repining," you may receive free marketing from fans that repin your image to their followers. To have a business Pinterest profile, you must be ready to update it every time you post a blog, throw an event, or have a new item in stock. People want easy, digestible content like infographics, quotes, blog title graphics, close ups of décor, outfit ideas, etc. Make sure to title your picture appropriately, write a relevant description that has relevant keywords, and link it back to your website.LinkedIn is the only social network that is specifically for B2B companies. It was designed for educated professionals looking to advance their careers and stay well connected within their industries. LinkedIn has over 106 million monthly users, both male and female ranging in ages 25-64. Most users have a bachelor's degree or higher. LinkedIn is best if business development is a core focus. It is a great tool to build brand awareness, promote career opportunities, and educate potential customers on your products and services. To have a LinkedIn company page, you must be ready to update it a few times a week sharing company updates, content that relates to your industry, and interact with industry related groups. Unlike most social media networks, LinkedIn is the place where everything you communicate should be professional.To determine which social network(s) is right for your business, finish this sentence: "My target audience is on _________." The next step is getting started on the one or two best options. Once you get the hang of it and create a community of followers, you can move on to adding another social media platform to your list. Whatever you choose, just be sure to be consistent in posting high quality content. You NEED to be active on social media if you want to have a successful business.  

The beauty of social media is that it is FREE marketing. It may take a few months of dedication of working on your profile, gaining followers and building your engagement. But if you apply the right tactics, overtime you will see an increase in awareness of your brand and interest in your product or services.
The Best Unlimited Graphic Design Services of 2019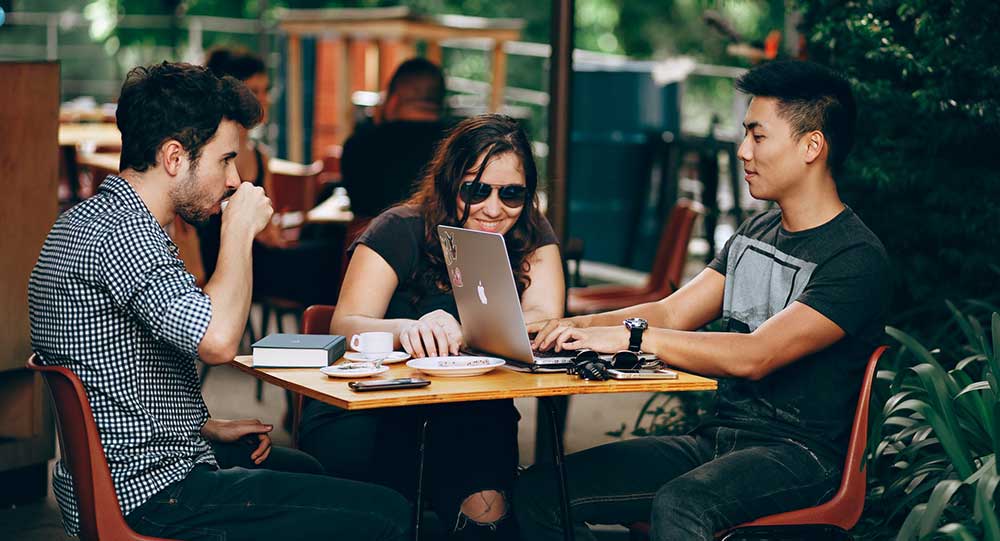 Looking to hire an in-house graphic designer or trying to scale graphic design offering to
grow your business
? What used to be an expensive and unpredictable endeavor has been disrupted by a new wave of companies who call themselves "Unlimited graphic design services". These startups are able to offer you the same benefit of a full-time graphic designer but at a fraction of the price.
What Does Unlimited Graphic Design Mean?
Just about every Unlimited Graphic Design provider offers the design service via a monthly subscription. After checkout, you gain access to their workflow. Some connect you to their Trello board, others resort to giving you a special email to send your design requests to, and a few more sophisticated providers have their own online platform/portal.Once you're connected to their workflow, you can begin submitting as many design requests as you want. Although they all claim "Unlimited", it generally means you can "create" unlimited design requests. It doesn't necessarily mean they'll work on them all at once. Usually, they just work on one design at a time. When one completes, they start the next design. The usual turnaround time is between 1 - 2 days, and that's just for the first draft. It doesn't mean your whole entire request is done. If you don't like it, you can request as many revisions as you want, and that will take more time. So it can take up to a week to actually get design complete if you have a lot of revisions.Another thing to keep in mind is content. You need to be able to have everything ready and
provide all the content
needed in order for their designers to get started.
Are they worth it?
If you have a lot of design needs, they're definitely worth it. Being it's a monthly recurring investment, you'll need to make sure that you have the need for ongoing graphic design service. This graphic design service model is comparable to outsourcing a designer yourself, except much of all the management work is done by the company. The quality of designs and turnaround time also tends to be significantly better when outsourcing a designer yourself.
Which Provider Should You Choose?
We've done the homework and curated a list of Unlimited Graphic Design providers for you and also negotiated special deals on your behalf. You can see them all below and decide which one fits your needs.
---
Unlimited Graphic Design Providers