MSI 1080 TI Duke Unboxing & Review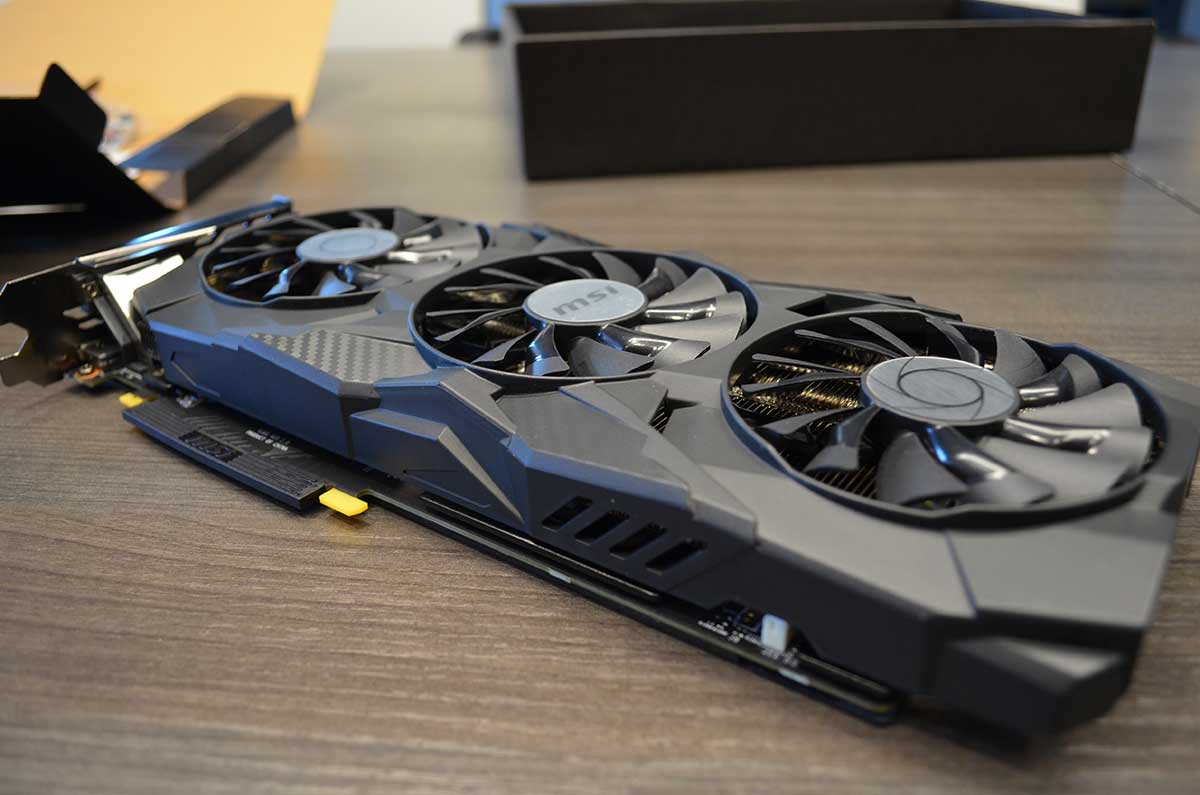 Today we get to unbox and review and new MSI 1080 Ti Duke. MSI released another version of 1080 TI Graphics Card recently under the brand name Duke. The new graphics card boasts 352-bit memory interface with a core base clock of 1480MHz, boost clock of 1582MHz, and 11GB of GDDR5X memory at 11016MHz. Today we're going to do an unboxing of the MSI Duke 1080Ti, review the specs, and also do some real world benchmarking with it to see how it ranks amongst other 1080TI graphics card.
First, we want to make it clear that this isn't MSI's first 1080Ti graphics card, they have an entire lineup of them. You may be more familiar with the MSI Gaming X which features dual fan, a shorter profile, and has MSI's signature red on the casing. We did an overview on the MSI Gaming X previously, you can check it out here.
Unboxing the MSi Duke 1080Ti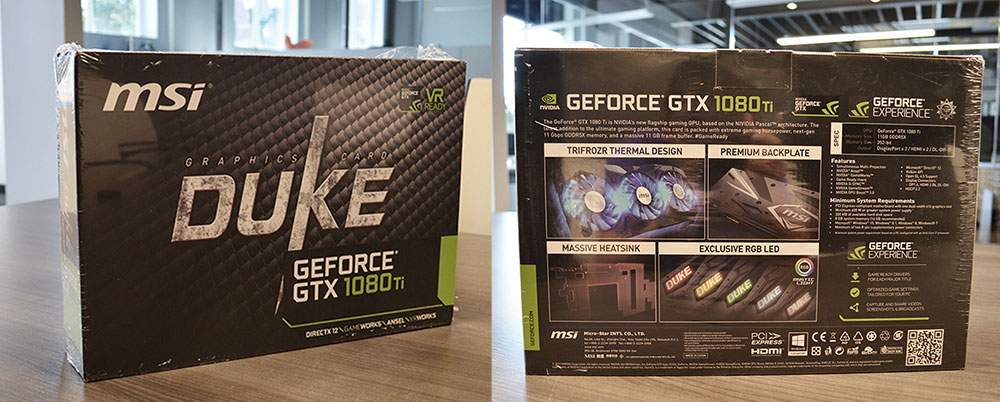 The MSI Duke ships in a beautiful carbon fiber skinned box with the essential letterings on the front side. The backside is more feature heavy and goes into details with all the offering you're getting for a $750 graphics card.
One very nice and small touch that MSI added are the tabs to pull out the entire inside. Usually you'd have to do a little bit of wiggling to get everything out without ripping the box apart. Thanks to these little thumb tabs, you can pull the entire inside box easily.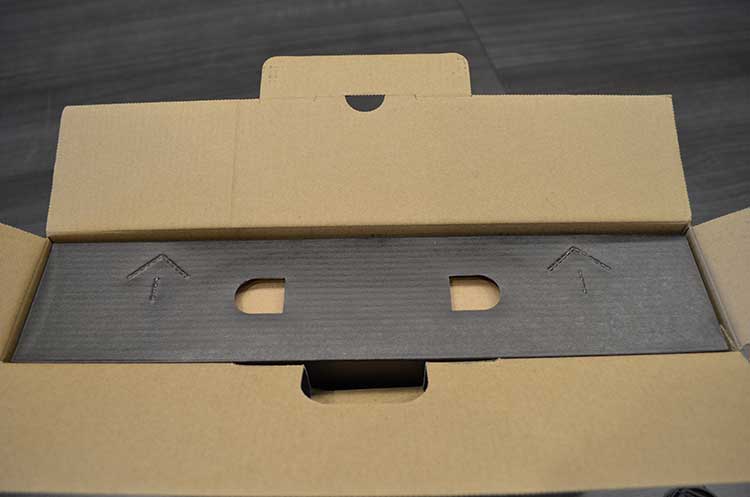 Upon pulling everything out, we're greeted with MSI's subtle logo printed on the matted cardboard box. The top is a thin cardboard box containing the essential manual, some marketing materails, a 6 to 8 pin power adepter (if you're using an older power supply, this is a nice little bonus), and the vestigial installation CD. If you're building a gaming machine and throwing down $750+ on a graphics card, something tells me you're not installing a CD drive. Not sure why manufacturers still include these in the higher end graphics card. For lower end cards it makes more sense.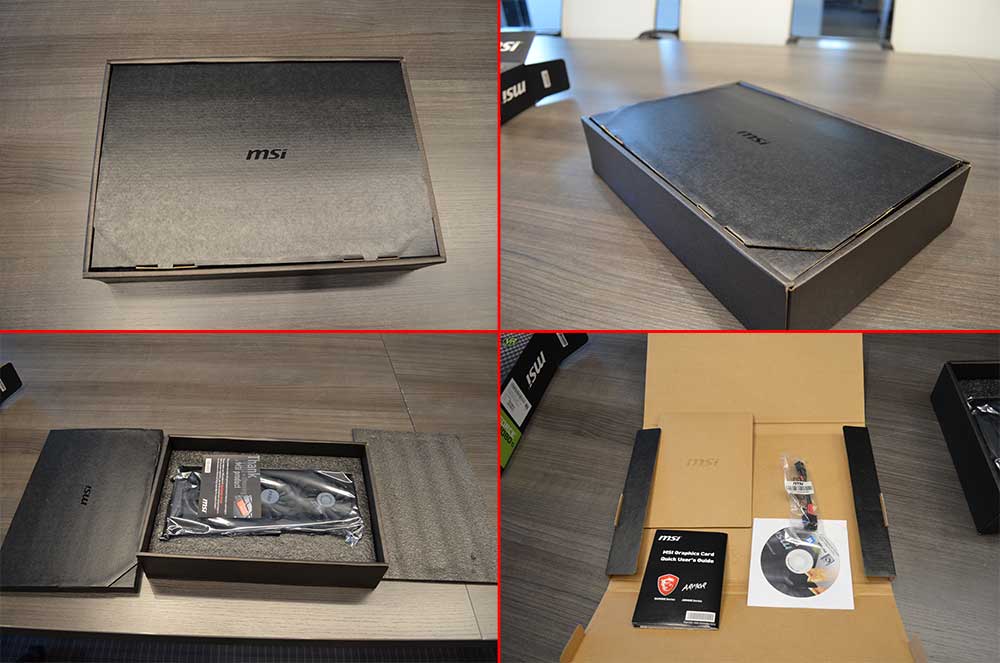 The graphics card itself is encased snuggly inside the foam cushion wrapped in anti-static bag. Opening the wrap reveals a the magnificent looking MSI 1080 TI Duke. It's construction is mostly hard plastic with carbon fiber print tastefully decorated on the face. Make sure you remove the plastic stickers on the fan plates before installing into your machine. The backplate is solid metal and features MSI's logo and some more carbon fiber streaks for aesthetics.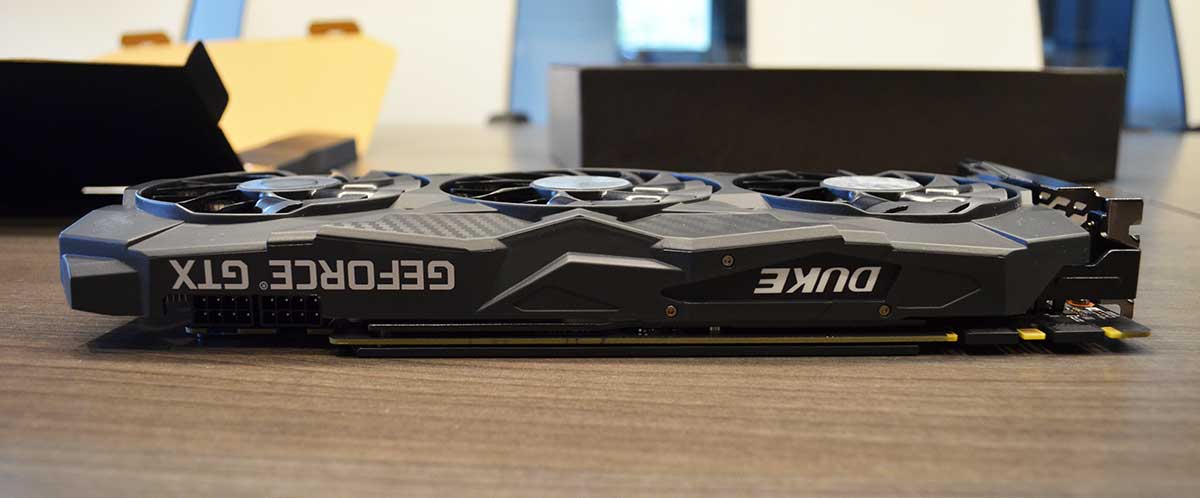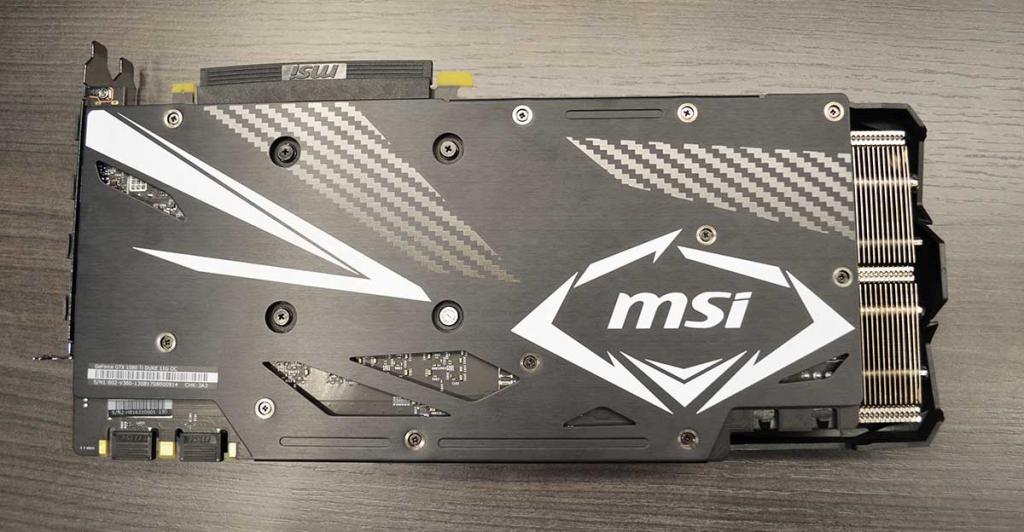 Cooling
The graphics card features MSI's proprietary Tri-Frozr fans. MSI claims the TORX fans have a combined of 2 different blade designs infused into one fan to give superior cooling capabilities. The unique about this card is that the fans actually stop spinning when temperatures are below 60C and only starts when temperatures are above 60C.  Keeping the graphics card cool is a cornerstone of design and one many third party manufacturers focus on optimizing.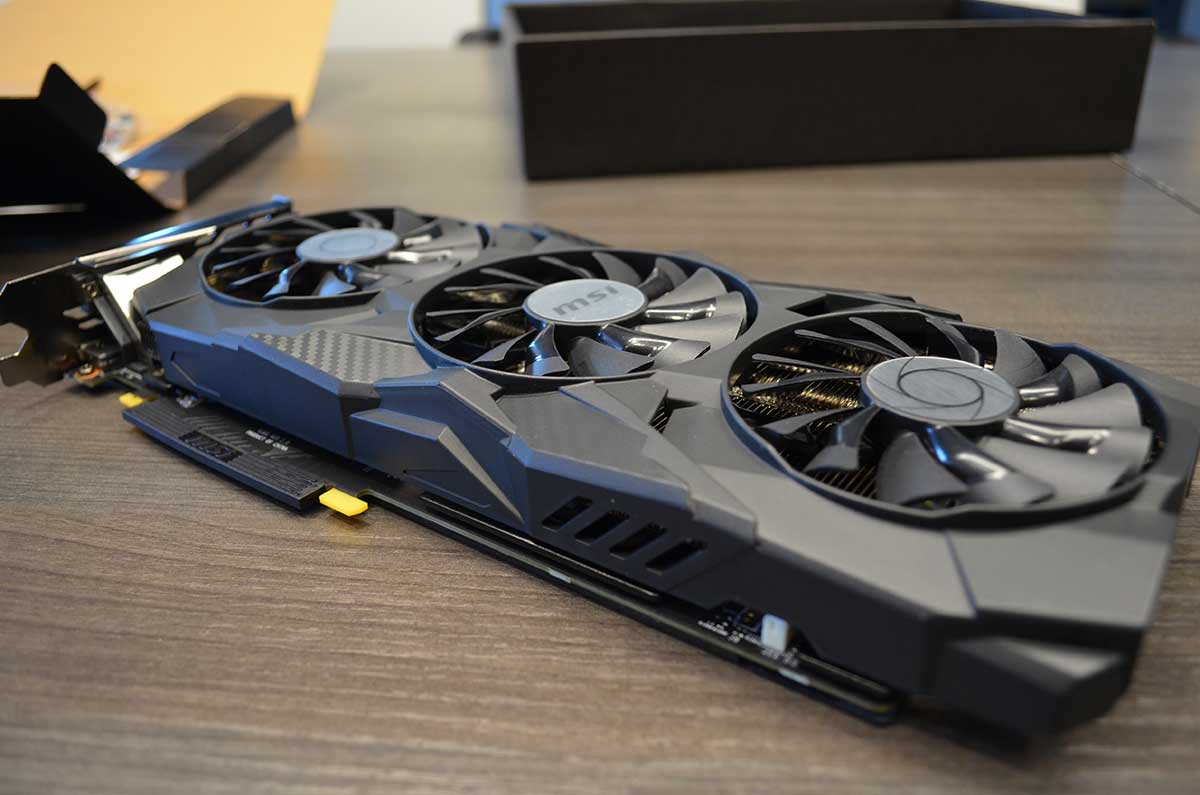 In addition to the fans, MSI also put a massive 8MM heatpipes that also helps dissipate heat during intense operation. The heatpipes also connect to a reinforced metal plate that acts as an additional heatsink and also prevent flexing due to the size of the graphics card.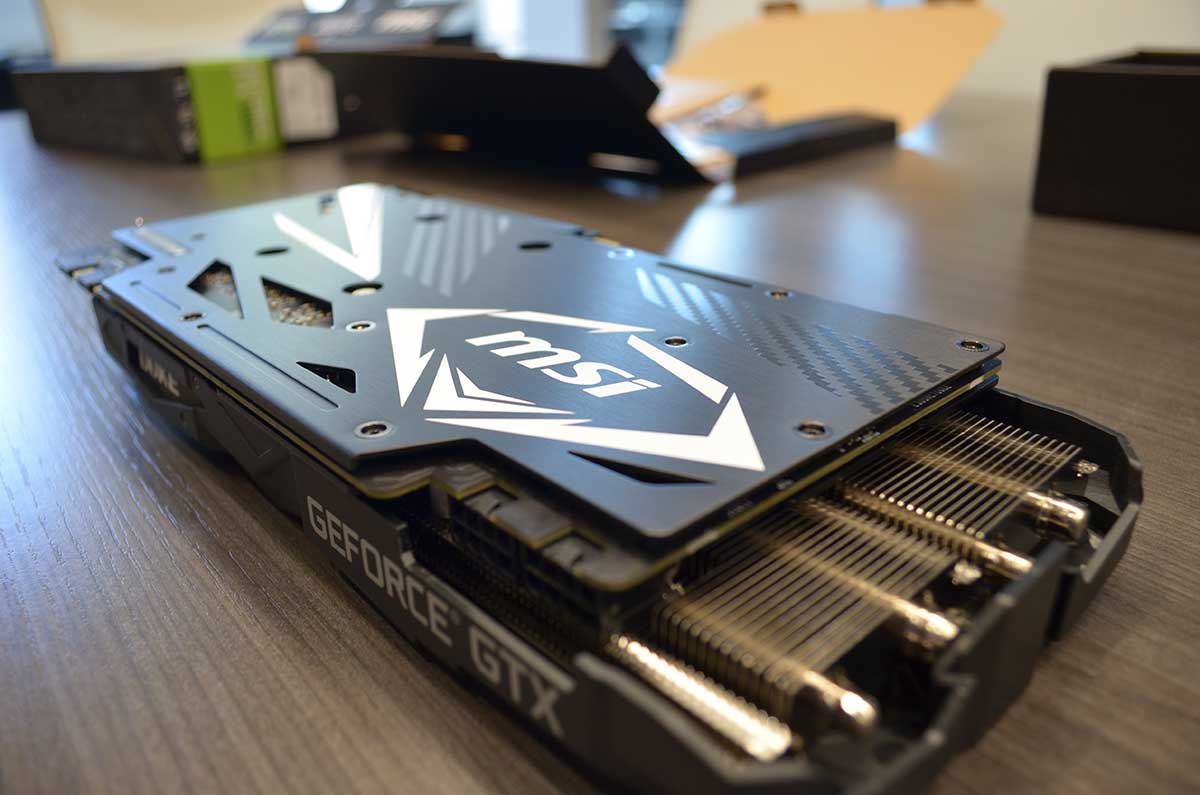 The MSI Duke is also noticeable larger than the MSI X gaming therefore flexing may be an issue. Take a look at the picture below and you'll noticed there's 2 layers of reinforced plating sandwiching the circuitboard to provide both optimal heat dissipation and also anti-flexing. The anti-flexing held true as we did try to bend the graphics card and to no avail.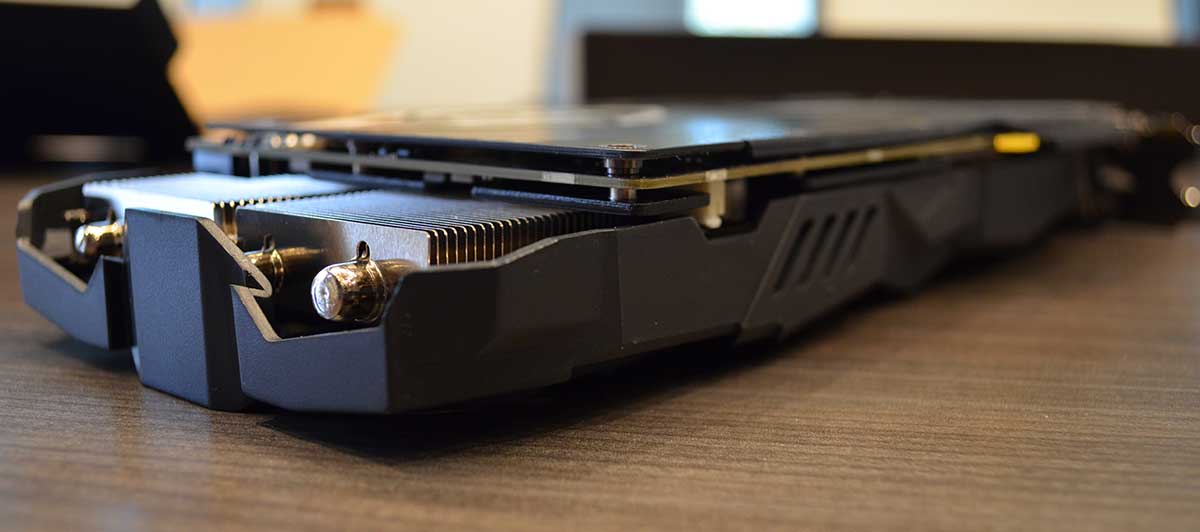 The Ports
The MSI 1080 TI Duke comes with your standard DVI port for those with older monitors. It has 2 HDMI 2.0 that can support 4K at 60Hz. You also get 2 1.4 Display ports that can support 4K at 120Hz or 8K at 60Hz (currently we don't have any 8K displays yet, but in the future when we do, you'll have a graphics card that can take advantage of it). This is the perfect configuration if you're planning to setup your machine for VR.
For power, this graphics card (like all 1080 TI really) requires two 8-pin PCI Express power connectors that's rated at 250 Watts. If your power supply doesn't support 8-pin PCI, MSI graciously included an adapter for your 6-pin.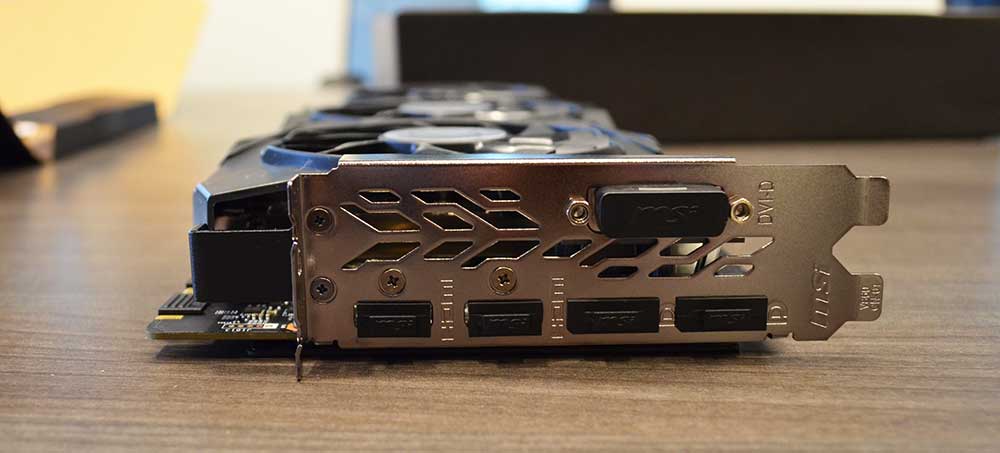 RGB Lighting
MSI promised that this is an RGB model meaning there will be configurable lights. The back plate looks nice and clean featuring MSI logo in all white and carbon fiber streaks, however it doesn't light up. We don't mind this, as when installed, the backplate is hardly visible anyway.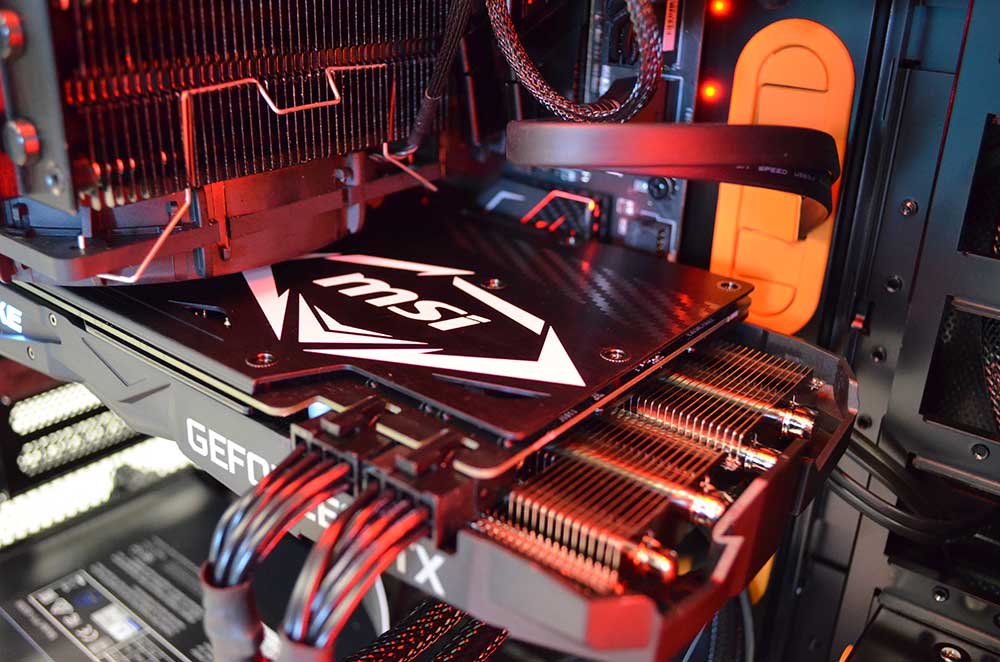 On the side, the MSI DUKE logo does light up and can be configured. The Geforce GTX doesn't light up, probably not a bad thing for us because our poor wiring covers it anyway. Overall, the lighting aspect of the MSI 1080 TI Duke is disappointing as only the DUKE logo lights up.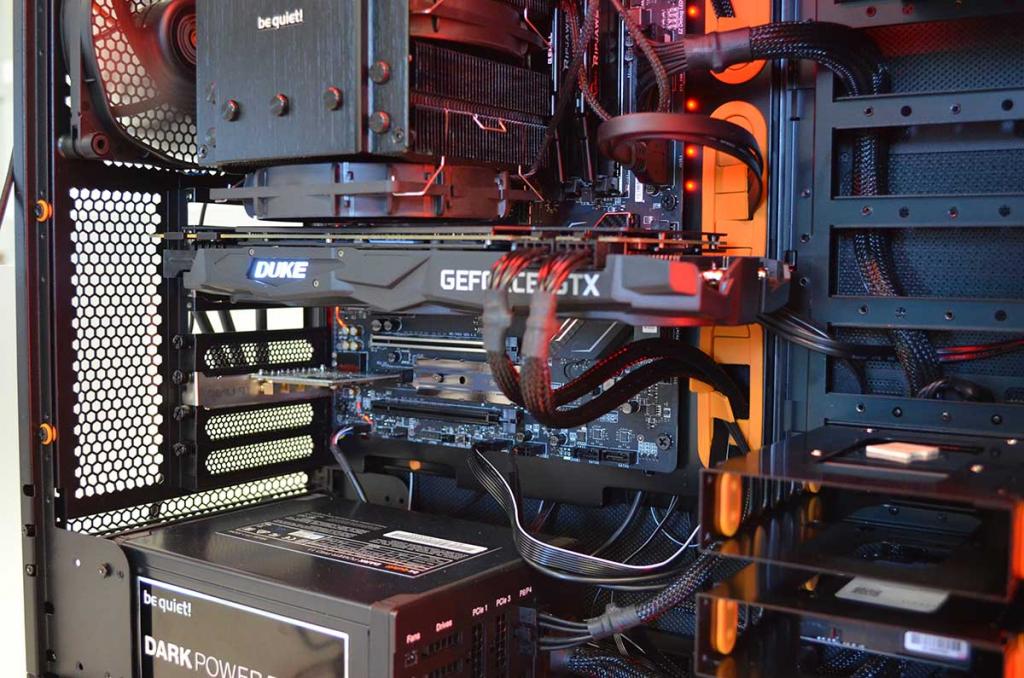 Benchmark
Now it's time to put the card to test. We decided to test single-player games instead of going online to really test the graphics card capabilities. Online games have the added layer of internet connection that could mislead our results.
For testing, we installed the MSI 1080 TI Duke into our rig. Below are the specs for our rig.
Owner's Magazine's Custom Rig
Case – Dark Base 900 Pro (Premium case, bit expensive but definitely worth every penny. Check out our first look HERE)
Power Supply – Dark Power Pro 11 850W 
CPU – Intel 7700K Kaby Lake
CPU Cooler – Dark Rock 3 
Motherboard – MSI Z270 Carbon Gaming Pro
RAM – 32GB DDR4 G.Skill Ripjaws 32
Graphics Card – MSI 1080 TI Duke
Monitor of Choice
We chose Pixio's new 347c Prime monitor to review most of the higher end graphics card. Pixio's 347c Prime is a $600 34″ monitor with aspect ratio of 21:9 giving us ultra-wide 1440p viewing with up to 5MM pixels. This is considerably more challenging output than traditional 1080P monitors, however not quite as demanding as 4K monitors. We enjoy the sweet spot in the middle and also enjoy the extra wide dimension of the Pixio 347c Prime. Review for the Pixio 347c Prime is coming soon.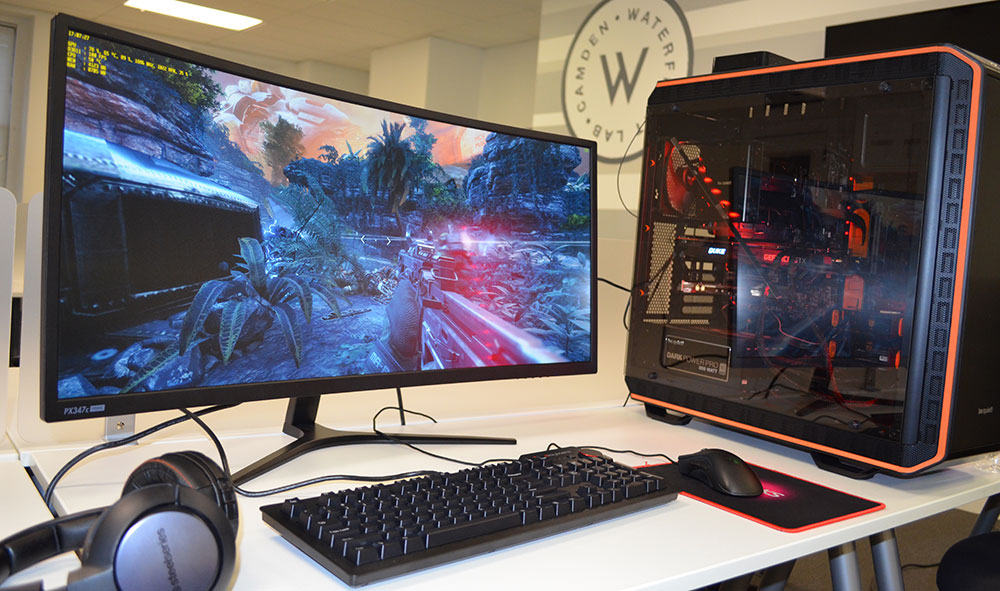 Keyboard
For this review, we decided to use Das Keyboard 4 Professional keyboard. It's a professional grade german-made keyboard that's used by many pros in E-Sport. Review for Das Keyboard 4 Professional coming soon.

Disclaimer: Owner's Magazine wasn't paid by either MSI, Be Quiet! or Pixio to promote products. All of the parts in our PC were chosen due to their respected quality and value determined by our engineers. We used quite a bit of Be Quiet!'s products due to their products generally being whispers even during heavy operation. And we chose Pixio's monitor due to it's value and desirable pixel density for testing high end graphics card. 
Witcher 3
Max FPS: 100
Low FPS: 92
Avg Temperature: 66C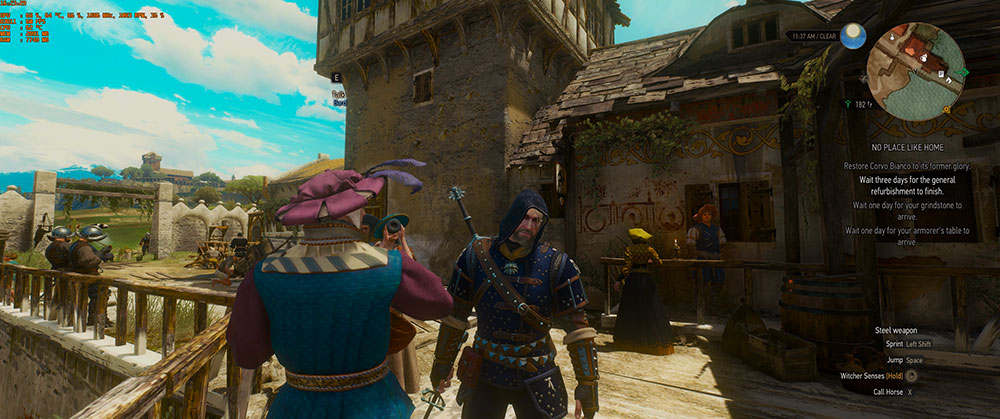 Battlefield 1
Max FPS: 100
Low FPS: 77
Avg Temperature: 71C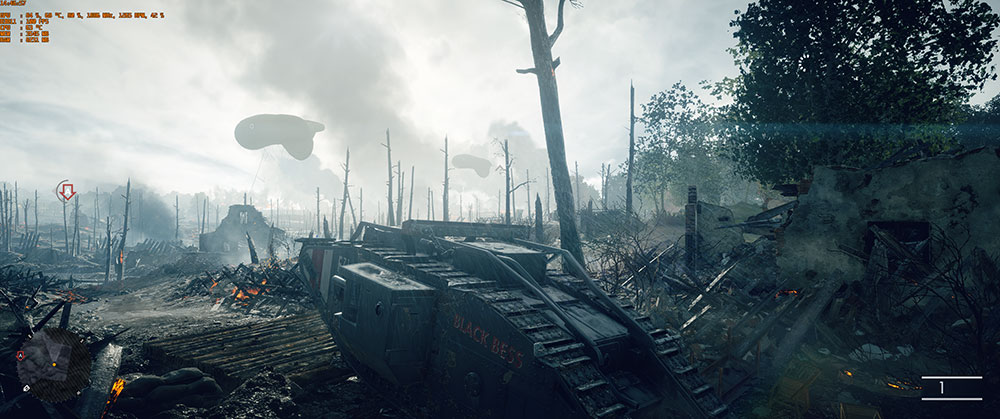 Doom
Max FPS: 100
Low FPS: 74
Avg Temperature: 68C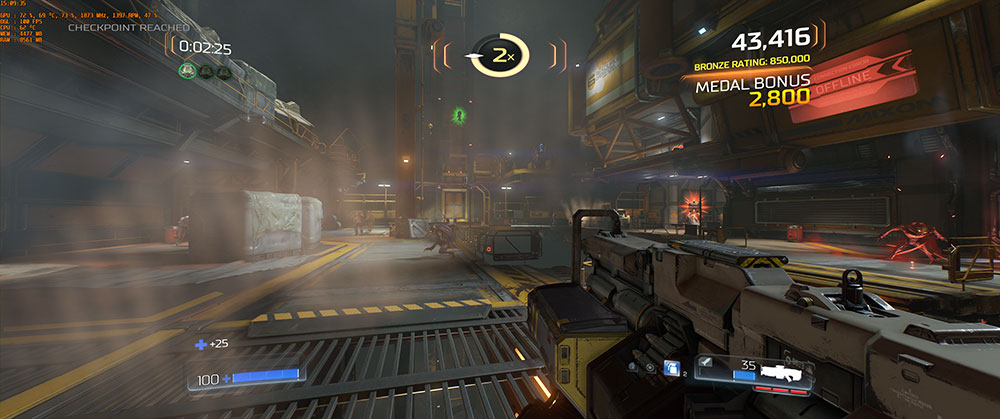 Dishonored 2
Surprisingly dropped below 60FPS during intense fight scenes.
Max FPS: 100
Low FPS: 55
Avg Temperature: 64C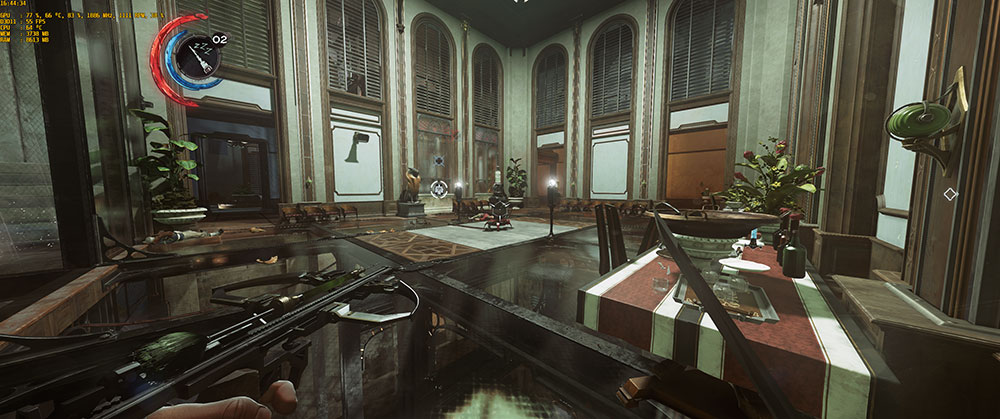 Call of Duty Infinity Warfare
Max FPS: 80
Low FPS: 52
Average Temperature: 79C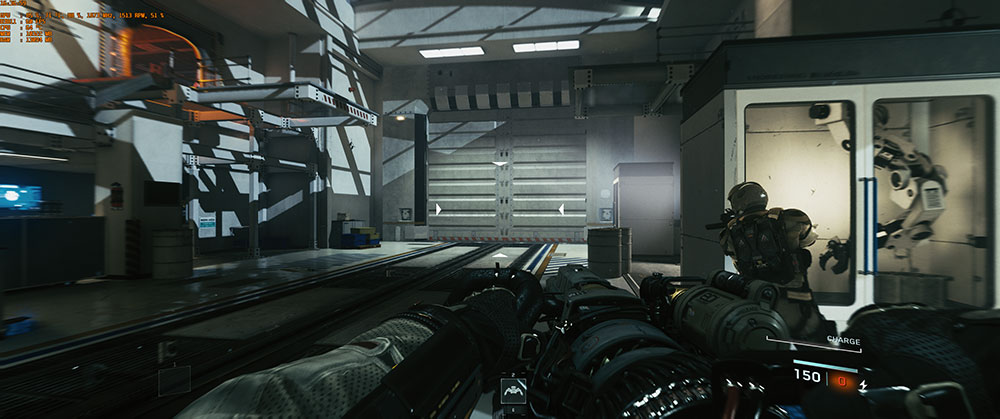 Tital Fall 2
Max FPS: 100
Low FPS: 66
Avg Temperature: 72C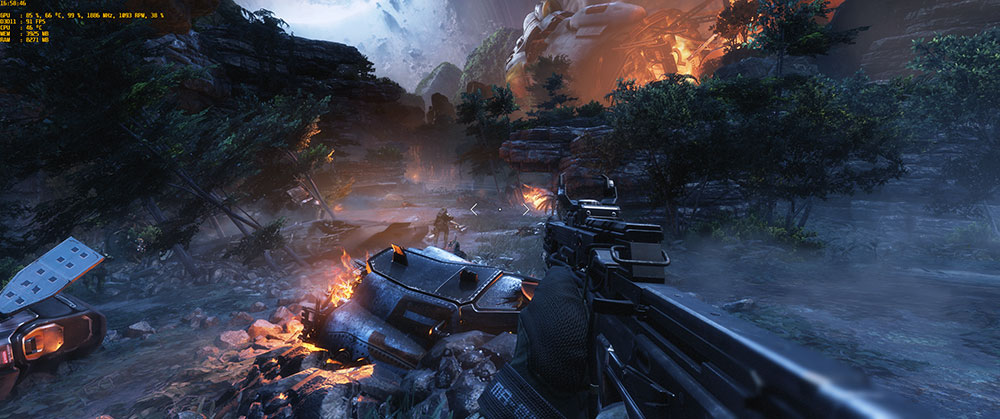 MSI 1080 Ti Duke Verdict
After testing the MSI 1080 TI Duke for several hours the card never got over 77C, and fan speed was silent for the most part. The unit handle most games on the list without a hitch. However that's not surprisingly since 1080 TI typically are made to handle higher end games. Cooling was not an issue with the triple Frozr fans silently doing their job. Frame-rate was capped at 100 for our testing, and most games remained at 100 FPS even during intense fight sequences. The only game that gave us any issue was Call of Duty: Infinity Warfare. The graphics card could only output 80FPS maxed and even dipped below 60FPS during a few sequences. All of this was on a 34″ 1440P ultra-side Pixio 347c Prime monitor, not a 4K monitor.
When you're shopping for 1080 TI, whether you're looking at Asus, PNY, EVGA, or MSI they're all relatively great performing cards. What separates them are the options, features, and bonuses that they come with. At the time of writing, the MSI 1080 TI DUKE is priced at $750 shipped on Amazon and that's quite a steal given everything you get with it. It's a solid performing card that comes with all essential ports for VR, has phenomenal cooling, rigid construction with additional heat plates (why the cooling was so good), slim profile (much thinner than the Asus Strix 1080 ti) making it easy to have SLI configuration, and it runs at no louder than a quiet whisper. The only drawback is the lackluster RGB lighting which they may as well not have done at all. Other than that, we put the MSI 1080 TI Duke right up there with all the other big boys.
Salesforce Predicts Shoppers Moving To Mobile Shopping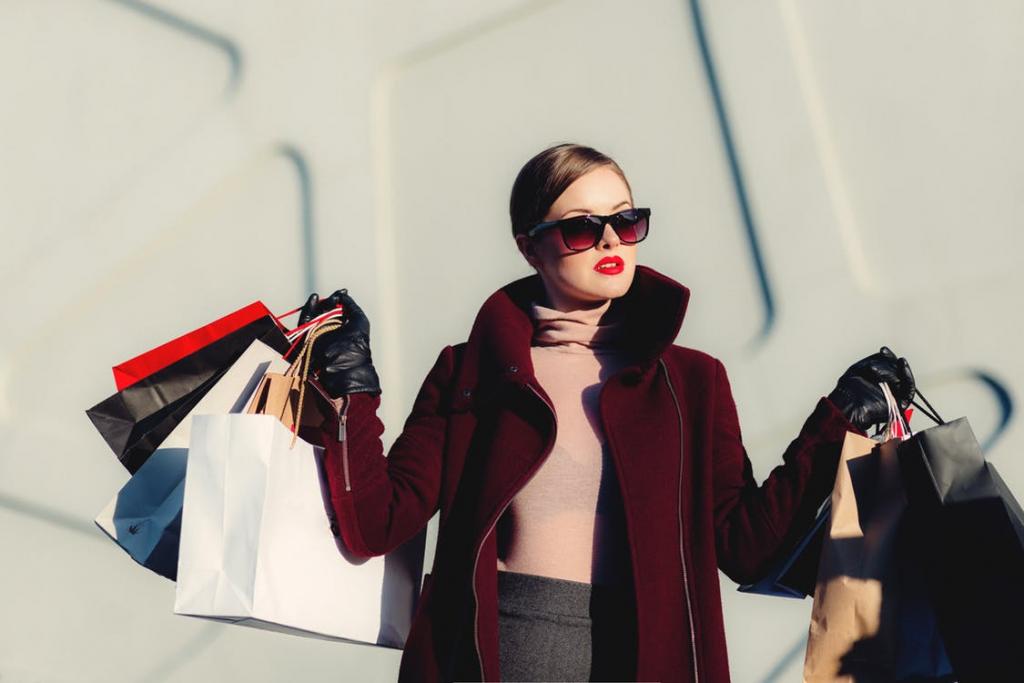 Analytics have confirmed the presence of shoppers to be on their own mobile smartphones. Jeff Barnett, CEO of Salesforce Commerce Cloud, shares his team's vision on what's to come for commerce in 2017. Shoppers are spotted to be taking their shopping online, strictly on mobile devices. Reports of a rate of 47% of orders from smartphones on U.S. sites grew in a span of a year alone, with costs of $2.08 worth of average spending on across U.S. E-commerce sites. In total, 4% of total traffic growth are summit to U.S. digital commerce sites. The data is looking at an uprise on mobile shopping, but in a downgrade on traditional brick and mortar retail. 
Discussion on stores making the ultimate decision on either changing their platform or to simply die off are being requested by retailers demanding flexibility in stores. The statics for mobile shopping means a decrease in retail profits. Customers have their attention on their mobile devices, neglecting traditional shopping. This forces retailers to upgrade and expand their business to newer areas.
Traditional brick and mortar retailers should shift themselves to mobile in order for their business to stay afloat. Selling online will keep the business staying competitive and consumer needs met. A majority of customers are already online, all retailers need to do is meet with them there. Distribution is made to be an easier process, with the supply being from one location. Already predicting the end of ATMs, shoppers are beginning to ditch cash with cards. With cards, customers are able to get more purchases to be conducted with extreme convenience. This is a win for both parties.
About 15% of U.S. malls will be disposed or will be converted into non-rental spaces within the next 10 years. Within 15 to 20 years, Howard Davidowitz, a retail consultant expects a near estimate of half of America's shopping malls to fail. More and more retailers are moving their business online to secure their awareness.
"Three trends are upon us, AI, mobile, and chat, put them together, add water and shake, and what do you get, a long abated killer app for mobile commerce". Rama Ramakrishnan, the Chief Data Scientist says. 2017 will be the year when AI chatbots for commas will soar and shift into mainstream across all stages of the shopping experience. "This time next year, we'll look back and wonder how we ever shopped without them".
With the promise in accelerated delivery, the mobile shopping experience is only improving. Prediction that our own voices will be the next user interface for shopping in 2017. Through services like Amazon Alexa, Google Home, and Siri, consumers can do more than web searches, but can also purchase products and services online as well. Customer centricity is becoming everyone's main task on the use of mobile shopping. Without predicting what consumers want, through online history and searches customers can get exactly what they want in their own time of need.
The new shopping method seems to be in favor of the consumers, with new features created to cater shoppers. The evolution of shopping has changed drastically due to technology advancements, their efficiency has allowed many opportunities to open. Although the benefits are in reach for most, traditional retailers much adapt well in order to catch up with the competition. Once the adjustment is complete, finding customers and companies will be much easier.
Useless Phrases You Need to Stop Using in Your Emails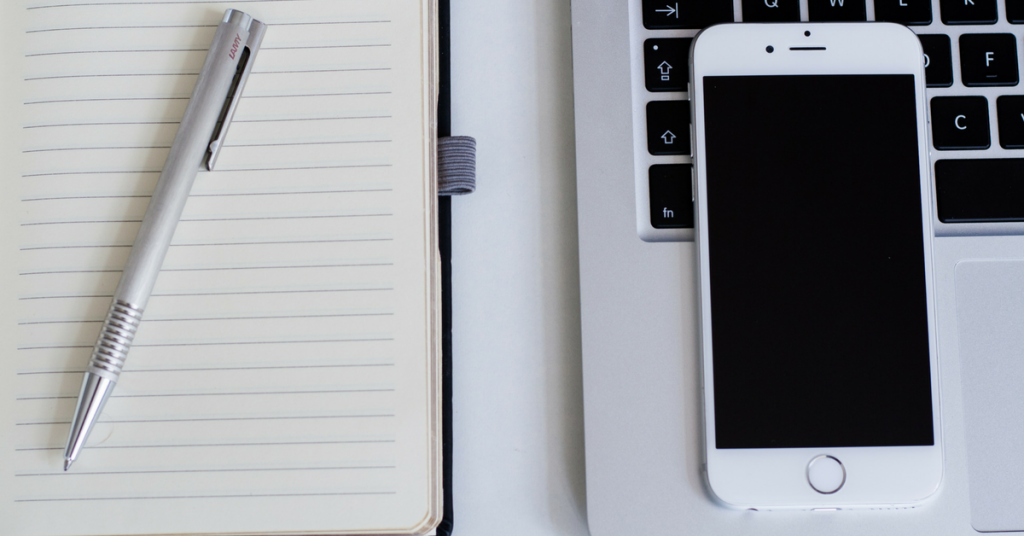 According to the Pew Research Center, 61% of Americans think that email is important to doing their jobs. Despite this fact, many of us are not good at it. Mastering the art of getting to the point is crucial especially if you consider that 66% of emails were opened on a smartphone or tablet. With this in mind, keep these useless phrases off your emails.
Please be advised
Many people use this because it sounds professional but it is also unnecessary. Be concise. The recipient already knows it's important.
Please do not hesitate to contact me
This is one of many useless phrases that communicates the obvious. Email is a form of communication and it is expected that you will reply if it is important.
I Think
Senders usually include an 'I think" to soften a blow. However, this phrase tells the recipient that you're not sure of yourself. Whenever you're communicating in emails or real life, you need to be confident. You also risk that the recipient disregarding your opinion of you use this phrase.
Enclosed/Attached please find
Nothing can actually be enclosed or attached in an email. This phrase is used when the sender wants to avoid using "I". It seems minor, but it's better to use "I attached…" to make your email more direct.
I hope you are well
This phrase is usually used on 3 occasions: when you want to hit the recipient with something unpleasant and when you want to feign closeness.  If you are genuinely concerned about the person, ask them directly and avoid using this filler line.
To Whom It May Concern
There are only a few situations when this phrase is appropriate. If you know the recipient, address them directly. If you don't, avoid using this unnecessarily formal phrase. The phrase also makes you sound unconfident.
Sincerely Yours
In the days of snail mail, this phrase was the norm. However, in the digital age, it seems stiff and very formal. Instead of using this phrase, use "Cheers" or "Thank you" or just sign you name.
Sorry to bother you
Opening an email with an apology undermines our credibility. Instead of apologizing, get straight to the point. Tell them why you're contacting them instead of hiding behind apologies.
To be honest with you
This is tricky. It is commonly used when you want to soften a blow or when you want to be candid about something. However, it also tells the recipient that you might not be honest before.
You should
"You should" implies that you make their decisions for them. Avoid using this phrase unless they're asking you for advice.
No problem
When people use "no problem", there is actually a problem and you're softening them up. Instead of useless phrases like "no problem", use "you're welcome" or "sure thing" to avoid miscommunication.
I'll try
We all live in a world ruled by calendars and deadlines and "I'll try" sounds wishy washy. This phrase does not instill confidence in your abilities. It can also make you seem disengaged or not fully committed to your project.
As I mentioned before
It seems like your explaining the same thing over and over again. Instead of making it seem like your repeating yourself, try to be considerate. Get to the point even if it seems like you're repeating yourself.
Let me know if there's anything else I can do for you
This phrase is totally unnecessary because it opens a whole can of things totally unrelated to your purpose. Instead of beating around the bush, let the recipient know what it is you can do for them.
I completely understand how you feel
Before you type this phrase to your email, stop and think if you've been in their shoes before. These types of useless phrases can sound thoughtful and well-intentioned but it can also come off as condescending and distanced. Emails are the currency in the business world. While proper courtesy is important, rambling and improper phrases can hurt your credibility. Eliminating these phrases from your email ensures that your email is well-received.
How To Choose The Right VR Headset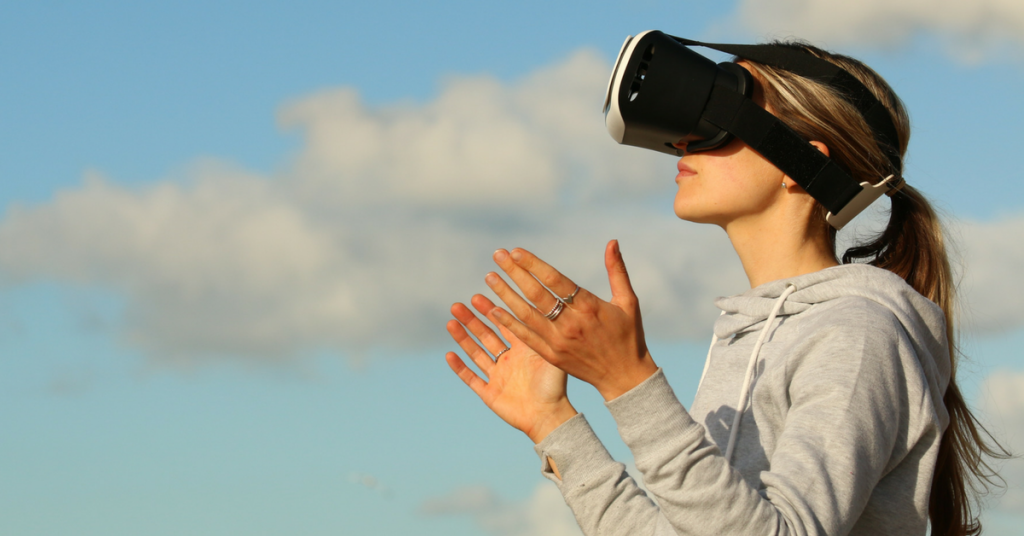 If you're a techie, you've probably heard of virtual reality (VR). This technology has been popping up during the last few years and is becoming mainstream. According to technology experts, VR headset use will reach up to 500 million units by 2025. Not only is it being used for recreation so that users can virtually jump into the best experiences without leaving their homes, it also has widespread application in the fields of education, business, health care and other industries. People are naturally curious about this nascent technology and are looking for VR headsets to get their feet wet. Here are some factors to consider if you're choosing a new VR headset.
Price
VR headsets have a wide range of prices ranging from cheap to very expensive. If you just want to test the waters, try to look for something more affordable. There are many headsets around the $40 mark that won't break the bank. According to some online reviews, the View-Master Deluxe VR Viewer provides decent entertainment for anybody in the family at a reasonable price.
Customizable Features
A good VR headset needs to be customizable to make your viewing experience a good one. Many people are flocking to buy the Google Cardboard but it is very basic and limited in what it can do. to enhance and make a user's viewing experience great so that they will want to use the VR headset again, it needs to options like smartphone adaptors so that you can use it in conjunction with your phone, focus wheel and decent ergonomics so that it is comfortable. Aside from this, look for VR headsets that have more sophisticated built-in controls like tracking sensors, controllers or their own screens. These features will help you achieve the best viewing experience and the needs of other people when you let them borrow it.
Content
The whole point of buying a VR headset is so that you can immerse yourself in new experiences. A good VR headset has a good breadth of content so that users can enjoy them to the fullest. Try to find headsets that have affordable experiences like going on adventures with Batman in Gotham City or roaming the earth with Jurassic era dinosaurs. How about swimming the deep blue sea with dolphins?
Before buying, check out the manufacturer's available content to see its breadth. Aside from this, content also needs to be affordable. Remember, there are VR headsets that are expensive so if you want to get your money's worth, there has to be limitless content available for your enjoyment.
Design
A VR headset also needs to have good design. It has to be ergonomic so that it sits comfortably on your face. There are headsets that are so comfortable you forget that you're wearing them. There are many headsets in the market. The Google Cardboard for example is very affordable and easy to use. You just snap them to your smartphone like a scuba mask and you're ready to go. While the experience is somewhat fun, the cardboard can be uncomfortable on the face and the surface tends to feel scratchy. Find something more comfortable if you have the budget.
Compatibility
VR headsets are still an evolving technology. While there is great promise in the market and the public is eager to try out this new piece of technology, there is still a big room to grow. This is why users should buy a VR headset that has good compatibility. There are headsets that can only be used with Android or iOs platform. There are others that have their own screens and cannot b upgraded. When it comes to this kind of technology it is better to find something that is flexible so that you can upgrade your phone or software without having to upgrade your VR headset.
Virtual Reality has been called as the "next big thing". According to some experts, this technology will soon take over our lives and using it will become normal in the near future. For now, VR headsets make a cool birthday gift or a treat to yourself for a job well done. Whichever headset you choose, find something that is within your budget with good content and flexibility.