iPhone Accessories To Fit Your Lifestyle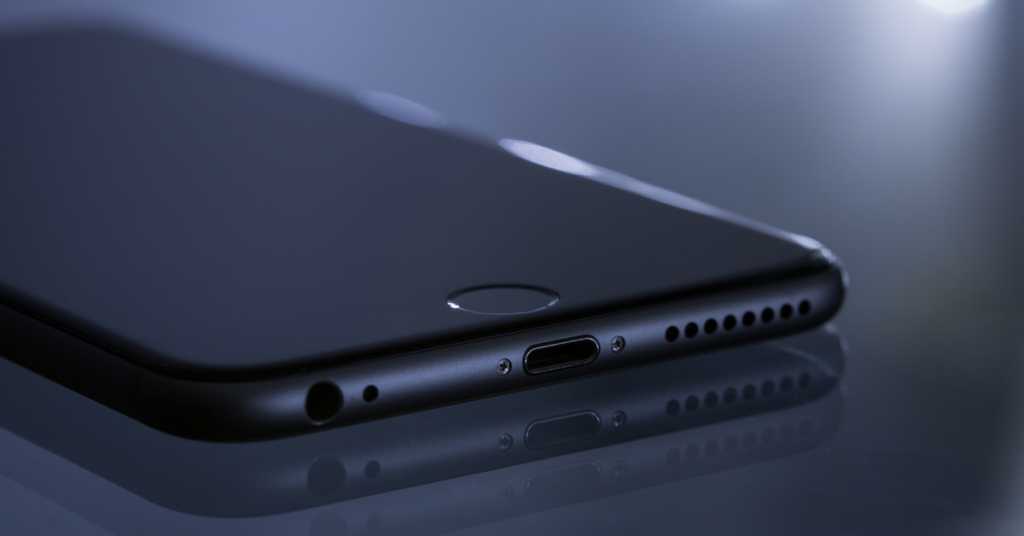 Set your iPhone apart from your best friend's iPhone with a touch of your own personality. Deck it out in iPhone accessories that duplicate your style & taste. Finding that perfect accessory can be difficult, especially when there are endless choices to choose from. We narrowed down some options to help you decide. Check out our nominations below:
Nomad – iPhone 7 Plus Leather Folio Case
Looking for a case to match your style? Enhance your swag immediately with Nomad's Leather Folio. Pleasingly designed, the Folio is made from Horween Leather. Nomad's Folio adds character and taste to your iPhone's exterior. The more you use it, the more personable it becomes. Nomad's Leather Folio will eliminate your need to carry a wallet ever again making them ideal iPhone accessories for those on-the-go. With space to store 6 cards and cash, this case makes your everyday carry even better.
Budstraps – Podstraps Neck Strap for Apple Airpods
Keep your Airpods safe and secure with Podstraps. Podstraps allow you to focus on what's important, and that is adventuring. If you're hiking, biking, walking, or anything else adventurous, the minimalistic design does a fantastic job keeping your Airpods together. Eliminate the thought of ever losing your Airpods
Vibrelli Universal Bike Mount
Ever gone cycling before and wanted to capture a photo of the sunset? Then remembered that your phone was in a hard to reach place, at the bottom of your pack? Mount your phone where it's easily accessible: right on your handlebars. With Vibrelli's Mount, you can now ride comfortably knowing your phone is right where you need it to be. Need to make a call? Simply unclip your phone from the mount and now your phone has mobility again.
Ivyskin – Leather USB to Lightning iPhone and iPad Charging Cable
We are always mixing up our cables with our friend's cords because they all look identical. The Ivyskin Leather USB is far from ordinary. Constructed in hand-braided leather, this USB will stand out amongst all of the other wires you put it next too. Fabricated from foil, Mylar shielding, and wire, the Ivyskin USB makes for a durable, tangle free, iPhone Lightning USB.
Snap Inc. Spectacles
Take your Snap stories further with Snap Inc.'s Spectacles. They are designed to record 10-to 30-second video clips for your Snap story. As interactive iPhone accessories, Spectacles will record your snaps and transmit them to the app right away, eliminating the possibility of accidently pressing X and deleting your precious clips. Never again will you have to pull out your phone to record a moment. It changes how you record video. Record what you are actually seeing and doing, and not what your phone allows you to see. Spectacles come in three colors: black, coral, and teal. They look good on everyone and make the perfect pair of sunglasses when you aren't recording.
Moment Lens – Battery Photo Case
Looking to take your photography skills to the next step? Moment has created a Battery Photo Case to help you heighten your level of expertise. Capturing photos all day long requires you to be plugged in by an outlet all day long. That used to be the case, but not any longer. The Moment Battery Photo Case boasts a 3500 mAh battery that will get you the charge you need to keep going. Paired with an electronic DSLR style shutter button, capturing photos is now easier than before. Want to elevate your photography even further? Mount a Moment Lens to capture high quality images on your iPhone 7 or iPhone 7 Plus.
Apple Airpods
Making the transition to a new pair of headphones can be difficult. It can be rather strenuous to find that perfect pair that you truly enjoy owning. Apple's newly released Airpods are new on the market and are definitely a pair worthy of having. They come in a pleasant, all white case, that doubles as a charging station, and a home to keep them safe. Running in a hurry? Plug the Airpods in for 15 minutes and you will have enough charge to last you 3 hours. Extremely lightweight and well designed, it can be easily forgotten that you have them in. Thanks to Apple's W1 chip, the Airpods have enhanced battery life, and offer effortless connectivity.
Budstraps – Flex Sport Earbud Neck Strap
Are your headphones constantly falling out of your ears and down to the floor during workouts? Check out the Flex Sport Neck Strap. Keep your headphones from getting in the way of what you have to do. Designed to hang against your collar, this strap will counteract the forces of gravity making them great iPhone accessories for fitness.
Apple Watch Series 2
Looking for a new watch for your iPhone? You may want to check out Apple's latest hot ticket item. The Series 2 Watch has quite a few new features: built-in GPS, water resistance up to 50 meters, a new dual core processor, boasts a display that is two times brighter than its predecessor, and most importantly, improved battery life. The new Apple Watch is all about fitness and functionality. Whether you want to monitor your performance in cycling, running, or walking, the Apple Watch Series 2 will help you track your accomplishments.
Belkin Lightning Audio + Charge RockStar
With Apple scrapping the beloved 3.5mm headphone jack, iPhone users are scourging to find a solution to charge their devices while listening to music. With the advent of the Lightning Audio Earpods, Belkin has made it possible to listen to Lightning Audio music, while charging at the same time with their Lightning Audio + Charge RockStar.
Lightning to 3.5mm Headphone Jack Adapter
Apple Airpods constantly falling out of your ears? Apple has created an adapter to allow iPhone users to use their favorite pair of 3.5mm headphones, with the new iPhone 7 and 7 Plus. Simply plug in, and press play. No more worrying about Apple's Airpods not fitting into your ears.
Evo Aqua Case
As humans, we want to take our phones with us wherever we go, whatever the conditions may be. Tech 21 has created a case for people that want to "do it all" regardless of rain or shine. The Evo Aqua Case ensures that your iPhone will be waterproof and drop proof, despite the circumstances you may subject your phone too. These iPhone accessories make it ideal for those who brave all weather conditions. 
Peel Super Thin iPhone 7 Case
Cases are a great way to protect your phone, until they become intrusive. Looking for iPhone accessories that won't take away from the aesthetic? Keep your phone the way it came, with Peel's ultra-thin iPhone case. Its purposed to keep your iPhone looking the way it was when you took it out of the box on day 1. No logos to represent here, just a 0.35mm thin case that swaddles around your iPhone's curves.
Mophie Juice Pack Air
Always on the go, but with no battery to go anywhere with? Mohpie's Juice Pack gives users a substantial 60% increase in external battery capacity. Not only will this case keep your iPhone charged, but it will also protect every edge of your iPhone. Keep up with the day's demands, and stay juiced.
How To Prepare Yourself For A Job In Tech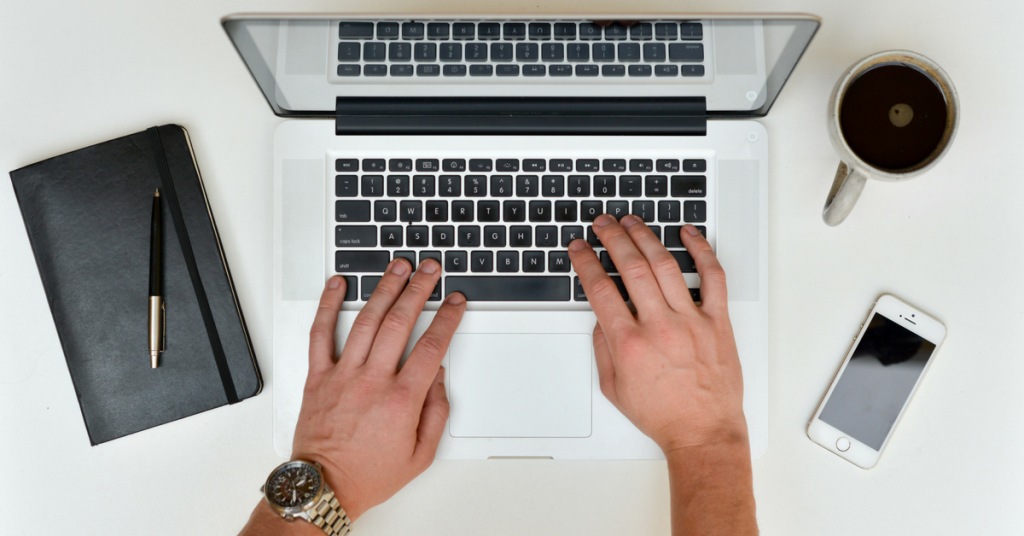 Technology has transformed the way we live our lives and is set to achieve what was thought impossible a decade ago.
In today's digital world, every sector is somewhat dependent on technology. So, if you are interested in making a career in technology, there is no limit of options. It is estimated that more than 10 billion smart devices will be connected to the internet by the year 2020, which will create more job opportunities in the technological field.
If you are planning for a career in tech, you need to plan it meticulously and keep yourself updated from time to time. You need to identify the right opportunity and make yourself stand out from the competition. Most of the well-known tech companies have a complex recruitment process to hire the right candidate. Your resume should be unique to get noticed in the crowd. You should also work hard and have diverse skillset to excel in the interviews. Here are some strategic tips for you to make it big in the tech industry.
Gain knowledge
If you want to attain success in the tech field, keep your basics right. Most of the tech companies look for good technical expertise. Keep your knowledge bank up-to-date with all the technical know-hows and latest innovations. You need to understand and master technology to contribute successfully. In-depth technical knowledge can definitely put you ahead of your competitors.
Passionate about technology? – Share it
Recruiters and hiring managers look for talent who passionate about technology. If you research on a tech issue, share it on a blog or tweet it and get noticed. If you are particularly passionate about cloud computing, UI design, or data analytics, share it on your blog or LinkedIn page. Your passion and activities throw more light on your personality and increase your employability.
Get ready to face the interview anytime
Tech companies recruit talent quickly. They look for dynamic individuals for their companies who are agile and mobile. So, keep your resume handy and visit various career fairs or online job portals regularly to know more about the tech companies and their recruitment procedures. If your skills match with a position, keep yourself ready to face the interview anytime.
Do your homework
It is important to know about your prospective employer. Wikipedia or LinkedIn are great sources to gather all the information about companies. Show some interest about the company and its work culture in the interview and you may have a better chance to negotiate your salary.
Ask questions
The biggest hurdle to get a tech job is to clear the technical round of an interview. The hiring managers evaluate you on your ability to solve real-world problems quickly. They also try to judge your knowledge and skills. The technical round consists of solving puzzles, brain teasers, coding challenges, and group discussions. However, your communication skill will definitely be the deal breaker in the interview. Interviews are always a two-way street. Ask some thoughtful questions to the employer about your role and your future in the company. Your interviewers do not know why they should hire you. So, you need to run an extra mile to prove yourself.
After you bag a role of your dreams in the tech industry, do not stop learning about the latest trends and keep yourself updated. It can always keep you ahead of your competitors. A good work experience allows you to choose a better role in the industry.
Why Quality Is Better Than Quantity In Design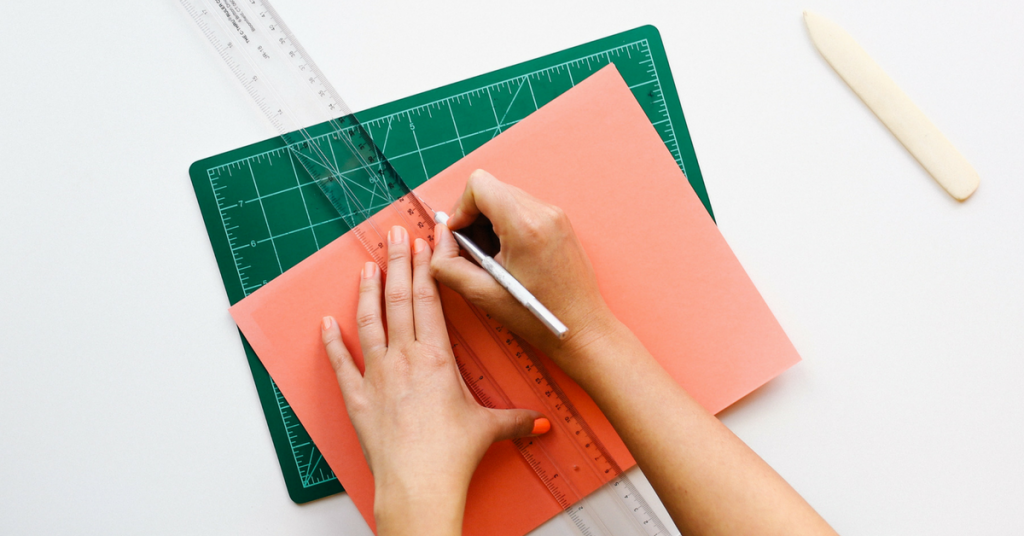 We have all been taught that quality is always better than quantity. This is true even in design. Quality is better than quantity in a web design, because a well designed website is thought out and capable of capturing your target audience. While it is true that there is competition when it comes to web design, there are still many designers and companies that prefer their designs to be tailor-made for their company rather than a 1-size-fits-all type of website. Here are reasons why you should always go for quality rather than quantity.
Quality Means Better Work
Let's stick to the example of quality web design. When you go to the internet and search for products, you usually go through several sites before settling on a page that catches your attention. But, before you decide to stick to that page, you've probably browsed through 3 or 4 websites. You might try asking yourself why you left those pages. Some of the most common answers include: slow loading time, unfriendly web design or uninformative product descriptions. All these reasons point towards sloppy workmanship on the part of the website developer. This could mean that the company is hiring inexperienced talent due to an overload in projects or poor supervising. Either way, this does not bode well for the reputation of your company, because it makes you look sloppy too.
Quality takes work. Designers and craftsmen alike need to consider many different factors so that they can make a product attractive to the target market. If your website looks like a cookie cutter website, it makes you look unoriginal and common. It might make customers think you stole website ideas from your rivals, because your website looks like theirs. This could translate to a loss in trust and a drop in reputation for your company.
Quality designs, on the other hand, means that thought was given to the design and development of the product. Designers studied what the customers wanted, what they need, and find ways to make the product unique to entice customers to them come back. All of these take time, but they have a better potential of paying off in the future. Designers and craftsmen need to consider everything from materials to the cost of time and materials ensure that the product is of good quality.
Quality Means Getting Noticed
There are over billions of different products available in the internet and in real-life. If you have a product you might want to launch it immediately to get a chunk of the market. Earlier is always better, so that you can reach more customers, right? This might be right, but in order to launch immediately, you might be tempted to go for something cheap with poor craftsmanship to ensure that your products are launched at the shortest possible date.
But, there is a price to your hastiness. Cheap and poor quality products are very common. They look like carbon copies of each other and break easily. The only difference in some of them is the price or the color of the product. You don't want to be lumped together with companies like these
Quality Products Mean Better Reputation
In the end, the reputation of your company hangs in the quality of your product. If you want to be a trusted name in your industry, you want a quality product. If you produce quality, people will see your product and company as industry leaders, and there is no price you can pay for this kind of reputation. Yes, it might mean that your product is more expensive than others, but at least you know you are providing good quality products that provide value to your customers.
The Divorce of Fantasy and Science Fiction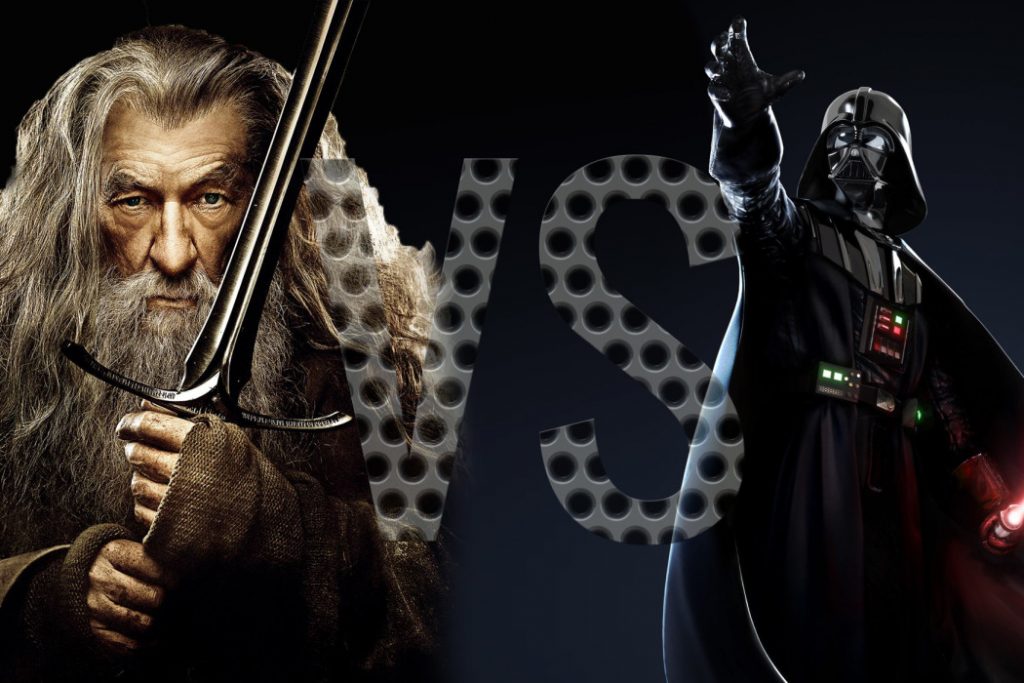 The divorce of fantasy and science fiction
When you walk into any Barnes and Nobles, you'll notice that the layout of the store is separated by shelves.  Each row of shelves is marked by genre.  There's an isle for Romance, one for History, one for Children's Books, and New Releases.  If you continue walking, you'll notice an isle titled fantasy and science fiction.
For most of the history of literature, you'll see these two paired together. Fantasy and science fiction are both genres of fiction and they present worlds where impossible things happen.  What's the difference?  In fantasy, the story is driven by mystical and magical forces often in a time and place that isn't real.  In Science Fiction, the story is driven by technologies not yet known or mastered, often with settings in the far off future.
The divide between fantasy and science fiction
Until recently, it made sense to group Science Fiction together with Fantasy.  Stories of these genres often shared similar tropes and literary aesthetics and both being worlds of impossibility.  However this is quickly becoming less and less true.  There is a chasm growing between these genres.  This gap grows parallel to the current explosive growth of internet and technology.  Famous science fiction novels like The Time Machine and 1000  Leagues Under the Sea would seem far outside the realm of possibility, especially to people during the Victorian era (the era that produced the steam punk aesthetic).  But when you compare the fictional plot lines of these same works to what we're achieving technologically today, you won't see too much of a difference.  Famous classic pieces like Issac Asimov's, iRobot don't look very different that the automated world we live in today.  In an age of drones, artificial intelligence, and self-driving cars, how far from the future are we?
What does the future hold for these genre?
We're reaching a point in time where these two genres need their own separate bookshelves and it seems that as humanity changes, so does our literature.  As imaginative and timeless as the genre of fantasy can be, the magic that shapes it will sadly never truly exist.  As we continue to innovate more and more, science fiction will have to find itself a new name.  In what category will we call the stories of the future?  What new genres will we create?