iPhone Accessories To Fit Your Lifestyle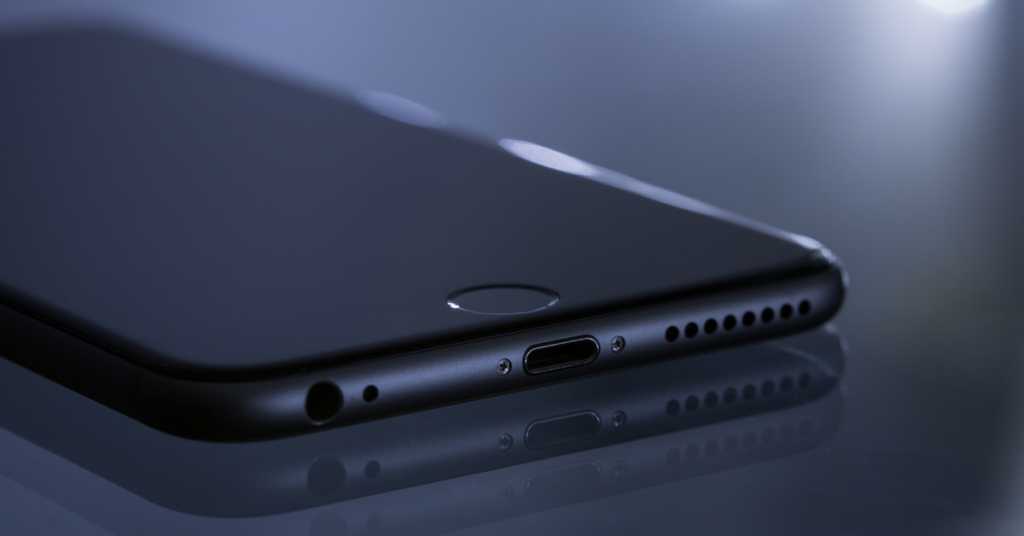 Set your iPhone apart from your best friend's iPhone with a touch of your own personality. Deck it out in iPhone accessories that duplicate your style & taste. Finding that perfect accessory can be difficult, especially when there are endless choices to choose from. We narrowed down some options to help you decide. Check out our nominations below:
Nomad – iPhone 7 Plus Leather Folio Case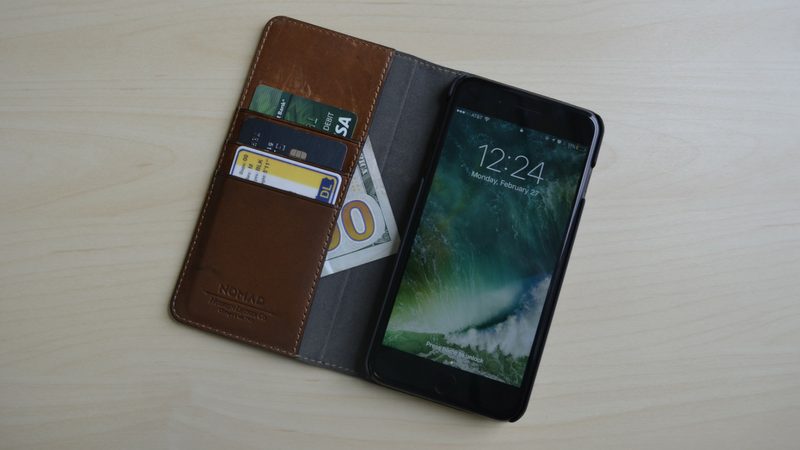 Looking for a case to match your style? Enhance your swag immediately with Nomad's Leather Folio. Pleasingly designed, the Folio is made from Horween Leather. Nomad's Folio adds character and taste to your iPhone's exterior. The more you use it, the more personable it becomes. Nomad's Leather Folio will eliminate your need to carry a wallet ever again making them ideal iPhone accessories for those on-the-go. With space to store 6 cards and cash, this case makes your everyday carry even better.
Budstraps – Podstraps Neck Strap for Apple Airpods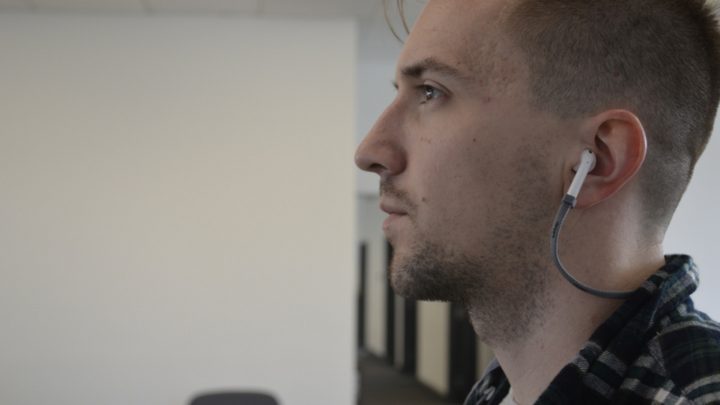 Keep your Airpods safe and secure with Podstraps. Podstraps allow you to focus on what's important, and that is adventuring. If you're hiking, biking, walking, or anything else adventurous, the minimalistic design does a fantastic job keeping your Airpods together. Eliminate the thought of ever losing your Airpods
Vibrelli Universal Bike Mount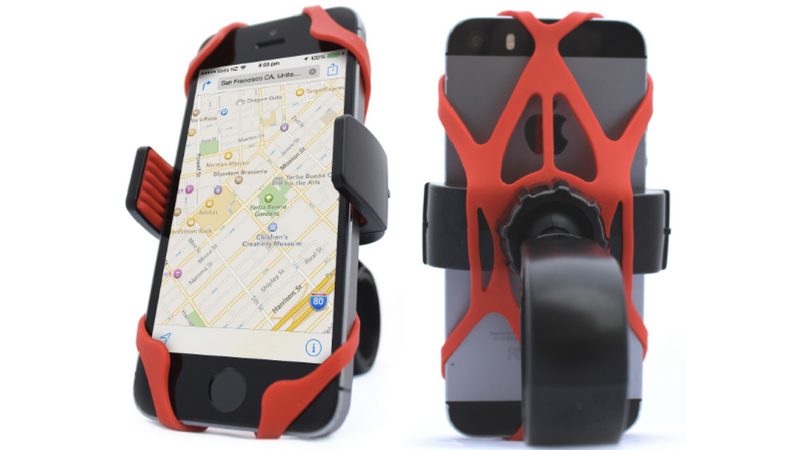 Ever gone cycling before and wanted to capture a photo of the sunset? Then remembered that your phone was in a hard to reach place, at the bottom of your pack? Mount your phone where it's easily accessible: right on your handlebars. With Vibrelli's Mount, you can now ride comfortably knowing your phone is right where you need it to be. Need to make a call? Simply unclip your phone from the mount and now your phone has mobility again.
Ivyskin – Leather USB to Lightning iPhone and iPad Charging Cable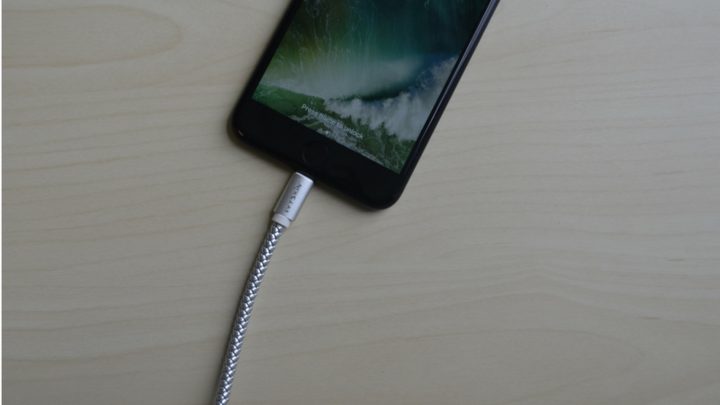 We are always mixing up our cables with our friend's cords because they all look identical. The Ivyskin Leather USB is far from ordinary. Constructed in hand-braided leather, this USB will stand out amongst all of the other wires you put it next too. Fabricated from foil, Mylar shielding, and wire, the Ivyskin USB makes for a durable, tangle free, iPhone Lightning USB.
Snap Inc. Spectacles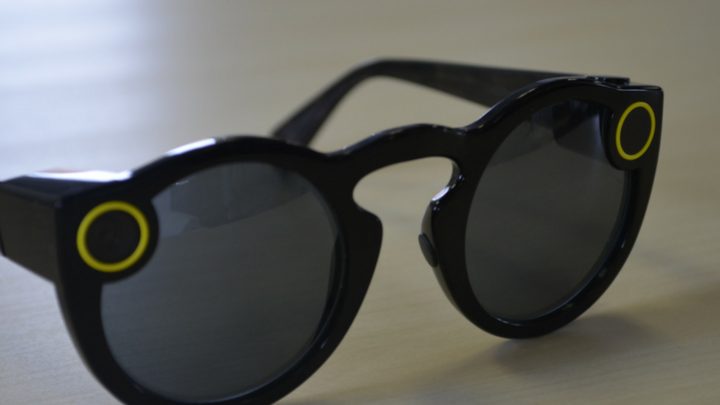 Take your Snap stories further with Snap Inc.'s Spectacles. They are designed to record 10-to 30-second video clips for your Snap story. As interactive iPhone accessories, Spectacles will record your snaps and transmit them to the app right away, eliminating the possibility of accidently pressing X and deleting your precious clips. Never again will you have to pull out your phone to record a moment. It changes how you record video. Record what you are actually seeing and doing, and not what your phone allows you to see. Spectacles come in three colors: black, coral, and teal. They look good on everyone and make the perfect pair of sunglasses when you aren't recording.
Moment Lens – Battery Photo Case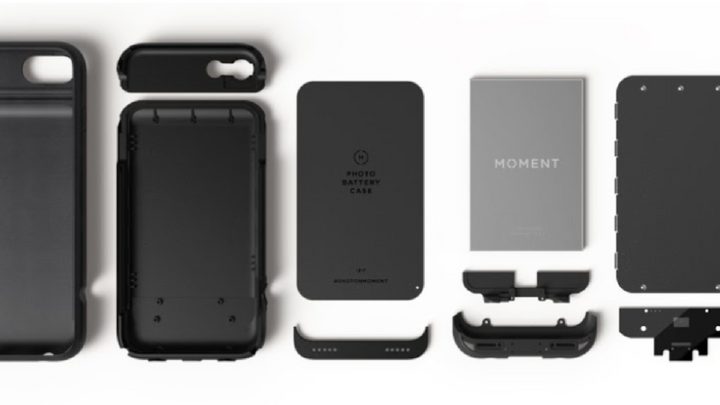 Looking to take your photography skills to the next step? Moment has created a Battery Photo Case to help you heighten your level of expertise. Capturing photos all day long requires you to be plugged in by an outlet all day long. That used to be the case, but not any longer. The Moment Battery Photo Case boasts a 3500 mAh battery that will get you the charge you need to keep going. Paired with an electronic DSLR style shutter button, capturing photos is now easier than before. Want to elevate your photography even further? Mount a Moment Lens to capture high quality images on your iPhone 7 or iPhone 7 Plus.
Apple Airpods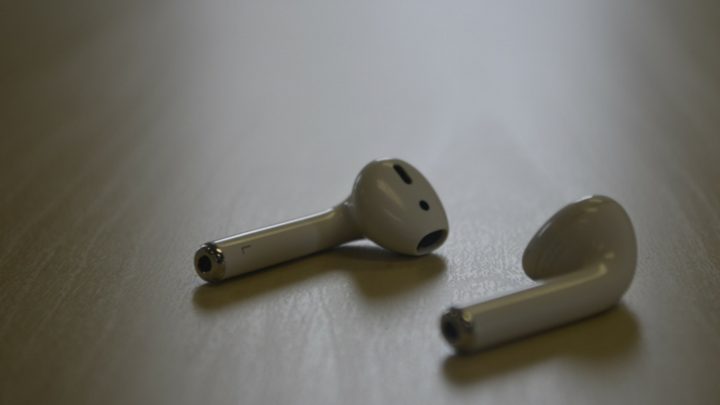 Making the transition to a new pair of headphones can be difficult. It can be rather strenuous to find that perfect pair that you truly enjoy owning. Apple's newly released Airpods are new on the market and are definitely a pair worthy of having. They come in a pleasant, all white case, that doubles as a charging station, and a home to keep them safe. Running in a hurry? Plug the Airpods in for 15 minutes and you will have enough charge to last you 3 hours. Extremely lightweight and well designed, it can be easily forgotten that you have them in. Thanks to Apple's W1 chip, the Airpods have enhanced battery life, and offer effortless connectivity.
Budstraps – Flex Sport Earbud Neck Strap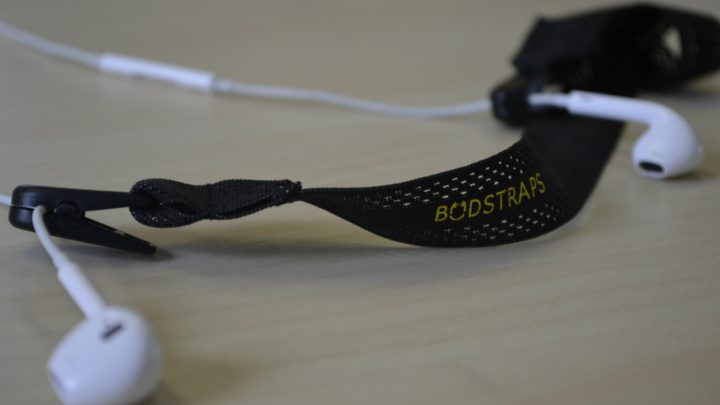 Are your headphones constantly falling out of your ears and down to the floor during workouts? Check out the Flex Sport Neck Strap. Keep your headphones from getting in the way of what you have to do. Designed to hang against your collar, this strap will counteract the forces of gravity making them great iPhone accessories for fitness.
Apple Watch Series 2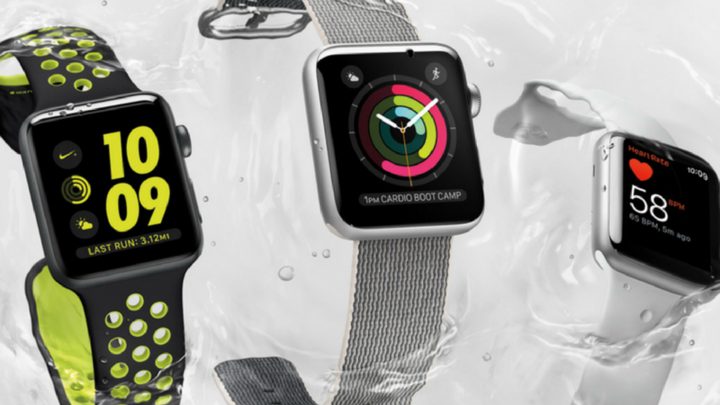 Looking for a new watch for your iPhone? You may want to check out Apple's latest hot ticket item. The Series 2 Watch has quite a few new features: built-in GPS, water resistance up to 50 meters, a new dual core processor, boasts a display that is two times brighter than its predecessor, and most importantly, improved battery life. The new Apple Watch is all about fitness and functionality. Whether you want to monitor your performance in cycling, running, or walking, the Apple Watch Series 2 will help you track your accomplishments.
Belkin Lightning Audio + Charge RockStar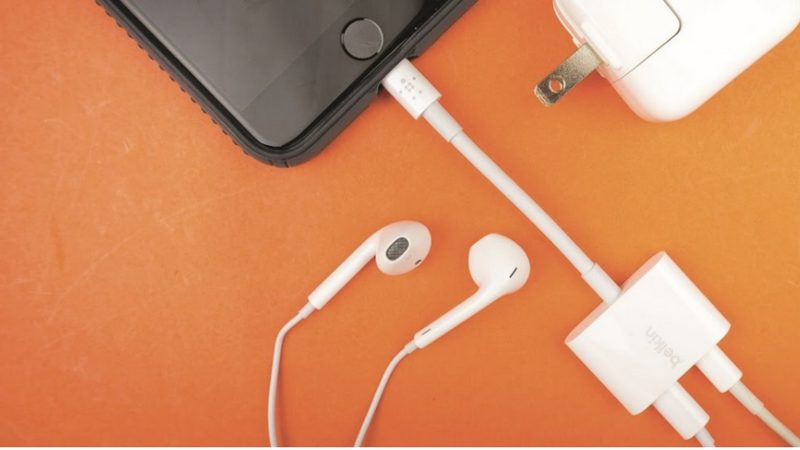 With Apple scrapping the beloved 3.5mm headphone jack, iPhone users are scourging to find a solution to charge their devices while listening to music. With the advent of the Lightning Audio Earpods, Belkin has made it possible to listen to Lightning Audio music, while charging at the same time with their Lightning Audio + Charge RockStar.
Lightning to 3.5mm Headphone Jack Adapter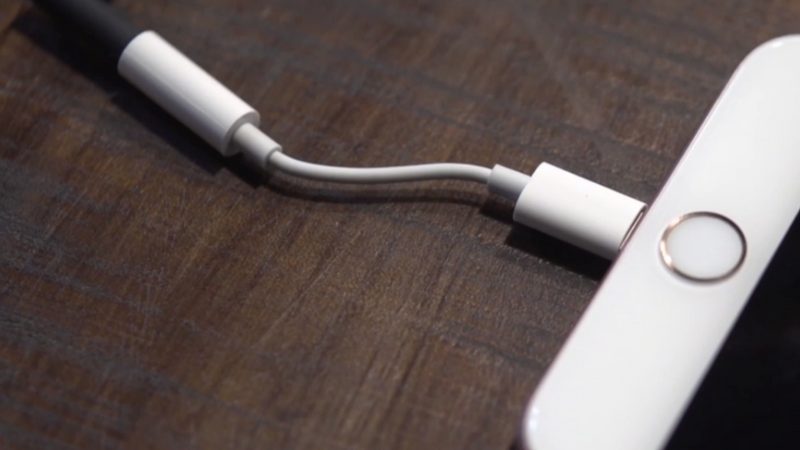 Apple Airpods constantly falling out of your ears? Apple has created an adapter to allow iPhone users to use their favorite pair of 3.5mm headphones, with the new iPhone 7 and 7 Plus. Simply plug in, and press play. No more worrying about Apple's Airpods not fitting into your ears.
Evo Aqua Case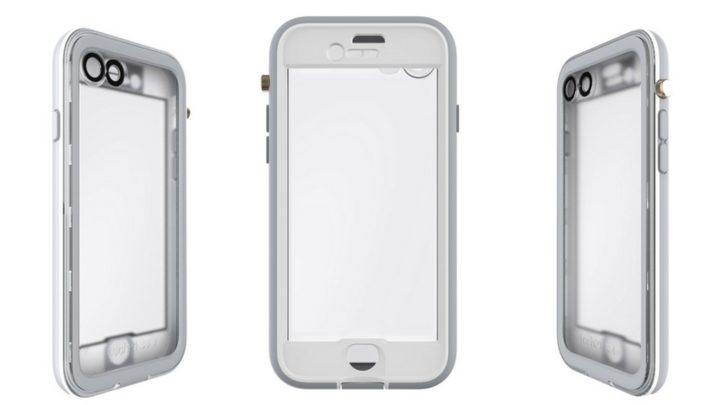 As humans, we want to take our phones with us wherever we go, whatever the conditions may be. Tech 21 has created a case for people that want to "do it all" regardless of rain or shine. The Evo Aqua Case ensures that your iPhone will be waterproof and drop proof, despite the circumstances you may subject your phone too. These iPhone accessories make it ideal for those who brave all weather conditions. 
Peel Super Thin iPhone 7 Case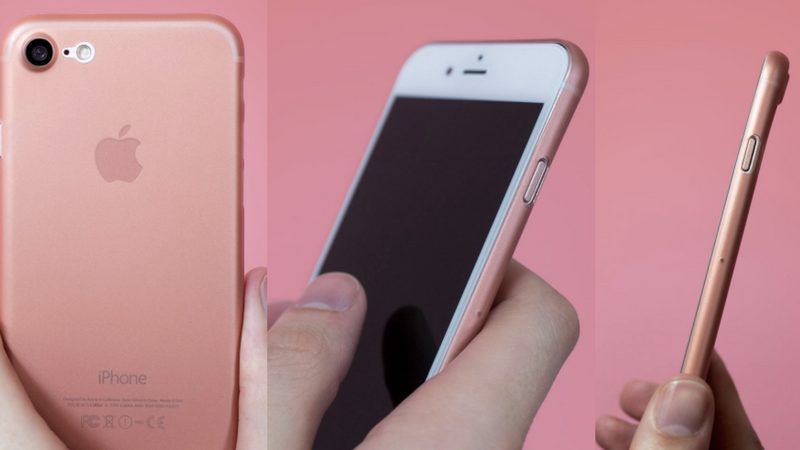 Cases are a great way to protect your phone, until they become intrusive. Looking for iPhone accessories that won't take away from the aesthetic? Keep your phone the way it came, with Peel's ultra-thin iPhone case. Its purposed to keep your iPhone looking the way it was when you took it out of the box on day 1. No logos to represent here, just a 0.35mm thin case that swaddles around your iPhone's curves.
Mophie Juice Pack Air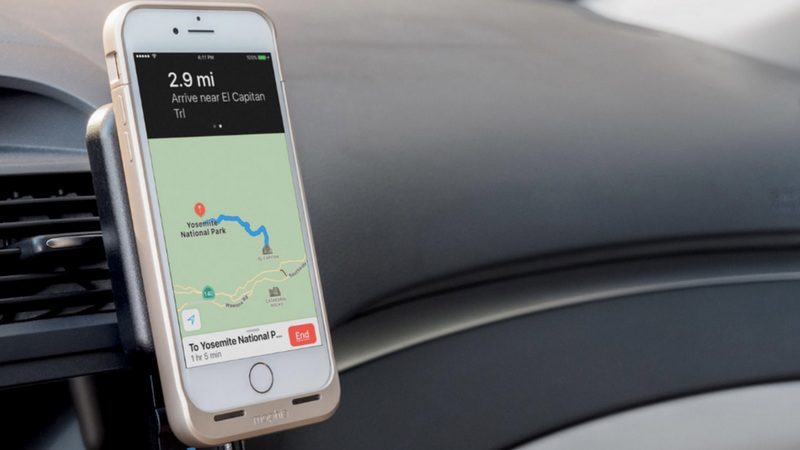 Always on the go, but with no battery to go anywhere with? Mohpie's Juice Pack gives users a substantial 60% increase in external battery capacity. Not only will this case keep your iPhone charged, but it will also protect every edge of your iPhone. Keep up with the day's demands, and stay juiced.
BumpOut: The Expandable Portable Speaker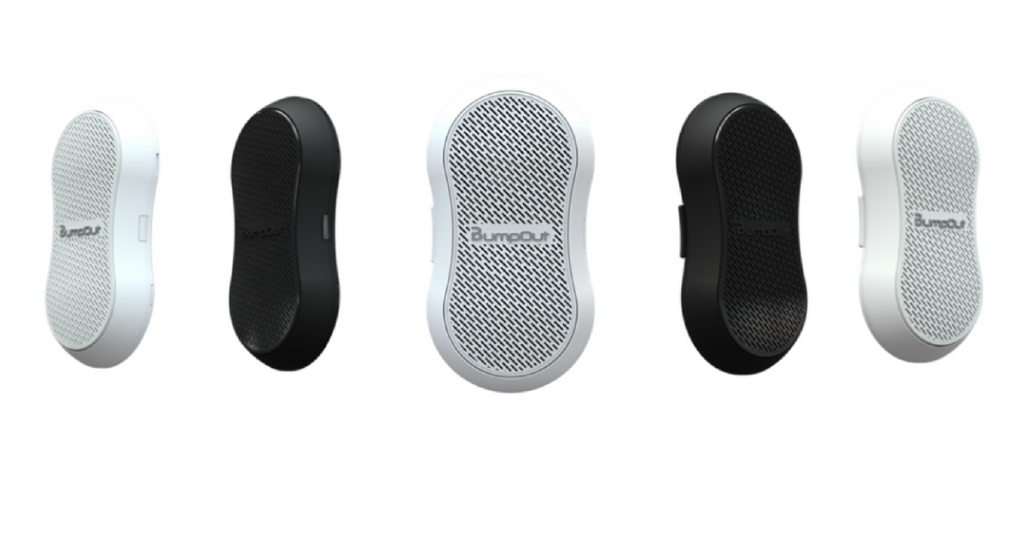 Take your music everywhere with BumpOut, the portable speaker designed for versatility. That was Zac Pierce's initial idea when creating the technology. They hit an early milestone by reaching their crowdfunding goal on Indiegogo in 4 days, pre-selling the speaker at a discounted price to backers. What's neat about the speaker is it's Motorized Expansion Technology™, where it expands to generate high quality audio and rich bass. It connects through Bluetooth with a range of 30 feet and runs for 7 hours before the next charge. You can attach the speaker to any smooth surface with the BumpOut coins, including your phone. We connected with Zac Pierce and the BumpOut team to learn more about the innovative technology behind their portable speaker. 
How would you describe BumpOut?
BumpOut is a portable Bluetooth speaker that can fit in the palm of your hand and attach to any flat surface, including smartphones, mirrors, refrigerators, etc. The most unique feature is the speaker's Motorized Expansion System. With one click of a button, the center of the speaker raises, generating high quality sound & bass that drowns out most competing product.
What is BumpOut's mission?
Inspire and innovate for those that boldly do what they love, not just what they are told. BumpOut as a verb. Be inspired and work hard as it inspire others.
How does BumpOut differentiate from competitor portable speakers?
The main differences are portability and innovation. We have engineered a speaker with a  sleek design that fits comfortably in your pocket and can attach directly to your phone or case. Truly portable. Our patented Motorized Expansion Technology™ is an audio industry breakthrough. With the push of a button, the casing of the speaker expands, creating an acoustic chamber that results in powerful, high quality sound, and rich bass response. We then paired this technology with BumpOut Coins that feature a patented repositionable adhesive that allow you to attach the speaker to any smooth surface, even your smartphone.
When you look at the crowded space of Bluetooth speakers there is a lot of "stuff" under $50 that leaves you wanting more: not loud enough, does not connect to your device easily, poor sound quality, etc… OR if you are willing to spend north of $150 you can get something that might meet your needs but is a big investment. We believe, after extensive research, that you don't need to spend a ton of money to get the results you are looking for. There is an opportunity in the market for a quality portable speaker under $100.

Who is the ideal BumpOut customer?
Anyone who listens to music on their smartphone and wants the latest innovation in audio at an affordable price. We are proud that we have been able to incorporate game changing technology into BumpOut, but the #1 focus is "quality of music". That is why we partnered with the top audio engineers in the country and hired a high end audio manufacturers to make BumpOut. It needs to sound great and your listening experience needs to be enjoyable.
Describe the use of the coin mounts.
BumpOut comes with coins that can be placed on any smooth flat surface so you can have your soundtrack at home or on the go. Coins have a repositionable adhesive that can be removed and repositioned. BumpOut speaker connects directly to the coins. Our test markets showed us that most youths will place the coin on the mirror in the bathroom so they can connect the speaker (to the mirror) while showering or getting ready for school or going out. Most parents said they will place a coin in the kitchen on the refrigerator so they can attach the speaker and listen to music while making dinner. Almost everyone we surveyed will place a coin on their smart phone for true portability and improve the "sub par" audio quality and volume smart phones currently provide. Speaker does not need to be attached to the coin to listen to the music. The coins provide an extra feature to mount your speaker in various locations or, if attached to your smartphone, allows for easy portability.
What are some perks of crowdfunding?
Customer engagement. We have been working on this project for 2 years and have spent our own nest eggs on getting to this point. Crowdfunding has allowed us to engage with our customers and backers and bring validity to all of our efforts. You never really know what you have until you "flip the switch" on sales. To hit our Indiegogo goal in 4 days confirms everything we have been working towards.
What are some challenges you've come across along the way?
The biggest challenge with hardware is capital. It is very expensive to manufacture product, which is why Crowdfunding is such an important process. Also, finding helpful resources for hardware development in Philadelphia is a challenge. We have kept our resources very organized and hope to be able to aid others in the city.
What is your team like?
The core of the team is Founder Zac Pierce and partners Brian Zamrowski and Mat Chacko.  We have surrounded ourselves with high level specialists to ensure that we are delivering the best possible product for an affordable price.
What is BumpOutU?
We believe in today's youth. By providing guidance and exposure to career paths that foster individual talents, we aim to make a meaningful impact on the Creators of tomorrow. Our first live event held on October 8th brought community leaders, entrepreneurs and students together for a day of bumping music and breakout sessions developed to inspire creativity and ideas backed by positive action. With our backers' support, our commitment to BumpOutU, and proactive approach to making a difference will scale along with our company.
How did you advertise?
On a budget! In these earliest stages, we rely heavily on PR and focus on technology and audio outlets.
What are some tips you can give to entrepreneurs looking to crowdfund?
It is a LOT of work but, if you go into it with a plan of what you want to learn from the process, it is extremely helpful. You learn about what features really resonate with your consumers.
5 Best Gaming Mouses for Work and Play

Ever wondered if there's such a thing as a gaming mouse that's work good for work? At Owner's Magazine we value our readers and understand that you're probably scrolling through this article on your phone, tablet, or worse on a trackpad. An entrepreneur shouldn't have to separate work and play. We've reviewed several other products for entrepreneurs who seek tech gadgets that doesn't require compromising. And today we've reviewing the best Gaming Mouse for both work and play. We want to give a shoutout to our sponsors and supporters who send us amazing products to review.

5. Logitech G900 Chaos Spectrum
DPI: 12,000
Interface: Wired/Wireless 2.4GHz
Buttons: 11
Ergonomic: Ambidextrous
Features: Customizable RGB Lighting, 30 hour battery life, removable side buttons
Cost: $79 refurbished from Tanga
Wireless gaming has always been plagued with lag issues, which is why true gamers tend to shy away from bluetooth or wireless mouse. The G900 is here to change that once and for all. Logitech was able to get the G900's polling rate down to 1 millisecond on a 2.4GHz connection. Combine that with accelerated coverage of DPI range, zero smoothing and filtering, the G900 is a serious contender for that precious cargo space in your travel bag. Being wireless means it'll pair with just about any laptop (even mac) and it's ambidextrous design makes it compatible with all type of users.

4. Asus ROG Gladius II
DPI: Up to 12,000
Features: 50g acceleration, 1000Hz USB polling rate, removeable left and right buttons, Omron switches, RGB lighting
Price: $99 from B&H
Designed to grab attention and also excel in performance. The Asus ROG Gladius 2 comes with swappable buttons, a clickable scroll wheel, and a sensitivity toggle. The RGB lighting covers the mouse from top to bottom and is customizable, so you can pimp it to look like the rest of your gear if that's what your heart desire. Despite the comprehensive list of features and the hefty price tag, it doesn't come with swappable weights. This mouse is a perfect fit for entrepreneurs on the go and seeking a mouse that would allow them to snap a few noobs in between meetings at coffee shops.

3. Corsair Glaive RGB
DPI: Up to 16,000
Features: Interchangeable thumb grips, three-zone backlighting, Pixart 3367 sensor, Omron switches, DPI status lights
Price: $60 from Amazon
Taking a step down from the super high end priced mouse and entering the more affordable range we have the Corsair Glaive RGB.  Corsair is a company known for their PC parts and not known for their gaming peripherals. Entering the gaming scene, Corsair needed to innovate competitive edge, resulting in a mouse built for comfort, with a coating of soft touch paint, and swappable thumb grips.

2. Razer DeathAdder Elite
DPI: Up to 16,000
Features: True tracking at 450 Inches Per Second, Resolution Accuracy of 99.4%, Mechanical mouse switches (up to 50 million clicks), Razer Chroma lighting, Up to 450 IPS / 50 g acceleration, Razer Synapse software
Price: $67 from Amazon
Razer is a well known brand in e-sports gaming and especially gaming equipment. It's no surprise that at least one razer mouse would make it on the list. The Razer Deathadder Elite is an affordable and powerful gaming mouse that carries all the essential pro-gaming necessities and nothing extra. You can also change the DPI of the mouse on the fly via buttons beneath the scroll wheel. Although the DeathAdder doesn't have the bells and whistles as some of the other mouse on this list it does come with beautiful RGB lights, changing the DPI on the fly, easy-to-buttons, and grippable scroll wheel makes the DeathAdder a formidable mouse for the price.

1. SteelSeries Sensei 310
DPI: Up to 12,000
Features: Ambidextrous design, one-to-one tracking up to 3,500 CPI, 50-million click life span
Price: $60 from Amazon – it's so popular it's out of stock!
And the ultimate mouse for both gaming and work is the SteelSeries Sensei 310.
Steel series have always been known for making exceptional gaming products and their latest The SteelSeries Sensei 310 is no exception. Steelseries priced the mouse competitively to mice priced double it's price. It's a simple no-frills design that's not meant to show off your "gamer side" or be an attention magnet on your desk. If there is such a thing as a Mature gamer, Steelseries definitely made this mouse for that specific audience. Although lacking the bells and whistles of other mice on this list, the performance, reliability, and impressive sensitivity makes the SteelSeries Sensei 310 a must-have for both gamers and the average everyday user looking for a solid performing mouse. The mouse is so popular you may have a hard time tracking it down online.
Conclusion
These were the 5 best mouse that we reviewed this half of 2017. No matter which mouse you choose on the list, you'll be satisfy with. Ultimately choosing a mouse is a personal choice and everyone's preferences are different. Some of us want our mouse to be edgy, flasy, and highly customizable. While others want a no-frills plug & play gaming mouse that can also work with their Mac while traveling. Whichever mouse you choose, just make sure you also grab a good mouse pad to go along with it. A mouse is only as good as the surface its on after all.
Sleep Better With Tomorrow Sleep To Improve Work Performance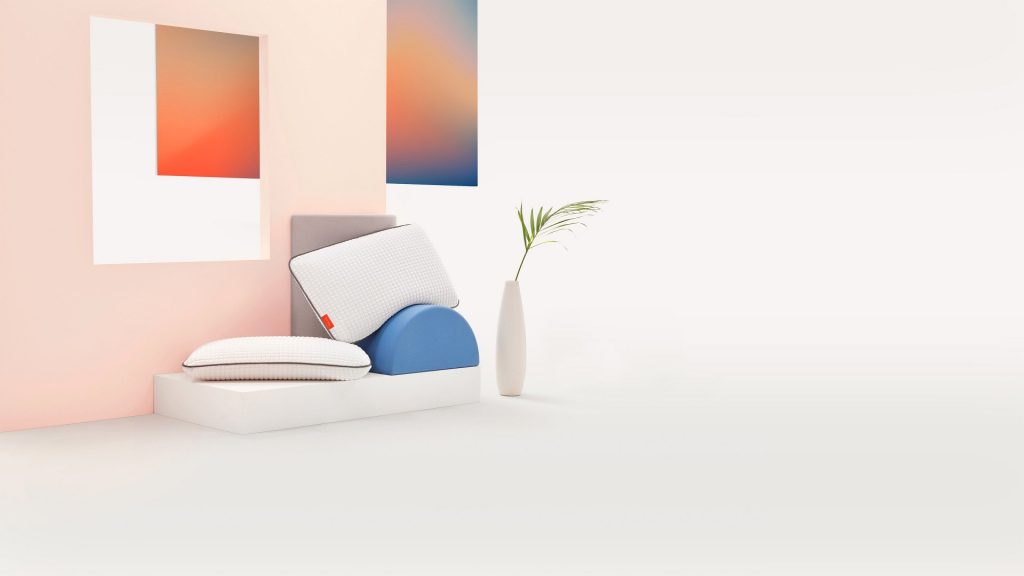 Our working life consists of long office hours to various days of sleepless nights. Tomorrow Sleep is a hybrid between traditional mattresses and new modern technology to help you through those rough nights. Tomorrow products are designed to help improve your wellness by fulfilling your sleeping experience. To ensure comfort and support, Tomorrow has enabled a combination between the temperature regulating memory foam with a stabilizing coil system to enhance your night's sleep. With the additional sleep reports, bed warmer, smart alarm, and more, this mattress company has changed the sleeping industry for the better.
During busy hours, hard workers tend to forget about their well being once their mind is set to work. That alone may be desirable to entrepreneurs since it can boost productivity, however, it can be counted as the negative opposite. Sleep deprivation undergo all of these unhealthy habits. The average amount of sleep hours an adult needs in a day is in close proximity to 8 hours a night. The cost of poor sleep is not in the increase of productivity, but in the lack of quality. A lost in sleep reduces brain function, leaving you unable to produce decent work. The effects of lack of sleep on productivity is well recorded, negatively affecting work performance – productivity and quality. Without proper sleep, you will have more issues in concentrating, learning, and communicating. This can result in slower reaction times on problem solving due to memory lapses, or more noticeably, the moody and intolerant behavior. In an interview with Bryan Murphy, Founder and President of Tomorrow Sleep, he explains how with Tomorrow Sleep, the smart mattress can properly get you the sleep you need in order to be productive the next day.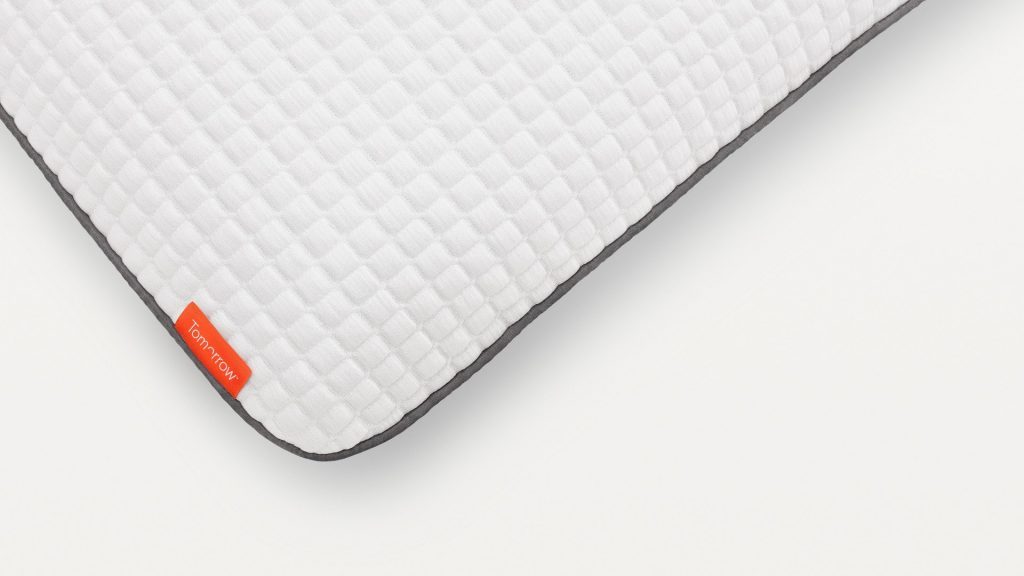 What is Tomorrow Sleep?
Tomorrow, which launched in June, is a new sleep company that combines a direct-to-consumer ethos with 100 years of American manufacturing expertise. Leveraging the knowledge and research of industry leader Serta Simmons Bedding, Tomorrow created the first truly connected sleep system with smart technology designed to help you transform your sleep and achieve your deepest, most restorative rest, offered at an incredible value that wouldn't be possible in traditional brick and mortar stores.
What is the company passionate about?
Tomorrow was founded on the principles of a well-balanced, healthy life. We believe overall wellness requires truly restorative sleep, and having the right tools makes all the difference and that sleep is a fundamental pillar of wellness. We're dedicated to offering our customers a better tomorrow and our mission is to provide a holistic system of products that allows people to achieve their best sleep night after night, so they can be anything they want to be in the morning.
How is Tomorrow Sleep different from other mattresses?
It really boils down to experience, control and scale.  We have over a century of experience designing and engineering sleep products. Our own manufacturing, supply and quality operations here in the US produce millions of beds per year. Having this experience, control and scale allows us to invest in cutting edge, premium materials that deliver real benefits directly to our customer at a great price. As a result, we offer a premium hybrid mattress that's designed with temperature regulating memory foam and a gently stabilizing, wrapped coil system, available at a direct to consumer price.
What started Tomorrow Sleep?
We saw that people are increasingly becoming aware of the importance of sleep as a cornerstone of wellness, however there wasn't a great solution to address that need in the direct-to-consumer space. We set out to solve two problems. First, by and large, most direct-to-consumer mattresses are made up of all foam and as such people complain that they lack support and sleep hot. Second, the bedding microclimate largely governs your ability to fall asleep quickly and stay in deep sleep. So, we set out to design a truly integrated sleep system that would help keep you comfortable, and give you the most restorative sleep possible.  We then paired that system with smart technology that allows you to learn how you sleep and help improve it.
What kind of special features are included to the products?
Tomorrow provides a totally new kind of hybrid mattress, combining premium temperature regulating memory foam with a gently stabilizing, wrapped coil system that offers the perfect balance of comfort and support. Our mattress has been expertly designed and tirelessly tested to ensure every coil in our mattress flexes separately to give you unparalleled head-to-toe support and the freedom to move, while our patented ventilated rail system helps maintain a well-balanced climate all night long.
Additionally, our holistic system – which includes pillows, sheet set, comforter, mattress protector and Sleeptracker® monitor – was designed to work together with the Tomorrow mattress in order to help our customers go from restless to ready for a better tomorrow. Our sleep products are made from premium materials to create the ideal sleep environment.
Is Tomorrow Sleep trying to improve? If so, how?
We're the first sleep company to combine a holistic approach with over 100 years of sleep experience, so we're doing things differently from the start. We're working to improve the mattress market as a whole by offering innovative products designed to help customers transform their sleep and achieve their deepest, most restorative rest.
How is Tomorrow Sleep supporting their customers?
Customer first is a core value. We're giving our customers the tools to transform their sleep and achieve their deepest, most restorative rest. Having a direct and personal relationship to our customer through our direct-to-consumer model allows us to make sure they are happy with our products and helps us to innovate better and more quickly.
What should people look forward to when buying your products?
With Tomorrow's products, customers will have everything they need to sleep to their full potential.
How important is sleep?
We believe that sleep is an essential and critical component of overall wellness, just as important as nutrition, exercise and mindfulness. Sleep has unparalleled restorative powers and when we get a quality night's rest with the proper climate and conditions, we're able to perform better.
Why do others need to be more aware about how they sleep?
Sleep keeps our daily performance at peak condition, and we feel it's important to enlighten consumers on the benefits of getting truly restorative rest. The more aware people are of how they're sleeping, the easier it is to improve and achieve the best sleep possible. Our Tomorrow Sleeptracker® monitor uses bio sensors to peacefully monitor and record sleep cycles, body movements and heart rate, and delivers personalized suggestions for better sleep.  Whether you're in light sleep, deep sleep or REM, our Sleeptracker® monitor knows how much time you spend in each stage and offers feedback and tips to help you understand and directly improve your sleep.
What message are you trying to pass with your company?
Our goal for Tomorrow is to educate people on sleep's role in overall wellness, and provide people with a holistic system of tools designed to help them live a better life, which we believe starts with a good night's rest.