Best Podcasts For Designers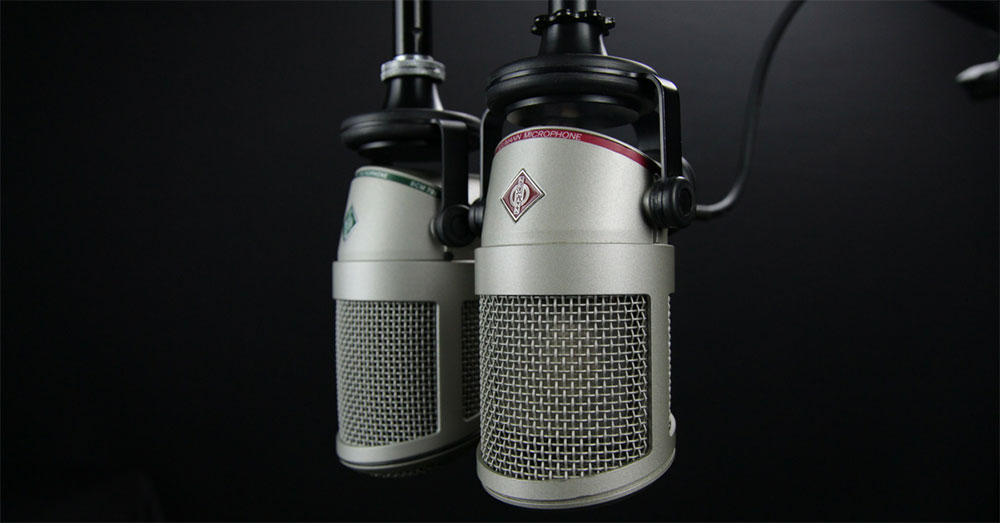 In the past few years podcasts have increasingly become an outlet for entertainment, news, sports, politics, music, etc. It seems like everyone is hosting or co-hosting a podcast these days about any topic imaginable. Though most people do a podcast purely from the standpoint of conveying some sort of message, some have parlayed podcasting into a full career in media. A podcast is simply a long form conversation or interview which essentially informs or entertains the listener in some way. They're uncensored so most prefer this format as opposed to radio, which seems to be a fading medium. If you consider yourself a creative thinker, a designer, or developer in some form here's some of the best podcasts you should check out!
Adventures in Design
Adventures in Design is a daily podcast hosted by two graphic designers, Mark Brickey and Billy Baumann. "Adventures" is an entertaining, yet informative gossip show, which incorporates relatable "Shop Talk". Brickey and Baumann focus on people who have successfully fused design and happiness into their professional lives.
The Deeply Graphic Design Cast
If you're looking for a graphic design podcast targeted to freelancers or agency designers, The Deeply Graphic Design Cast by Wes McDowell may be one of the best podcasts for you. Wes is a graphic and web designer from Los Angeles who is characterized as both a serial freelancer and agency designer. He is joined by co-hosts Mikelle Morrison, Nick Longo, Brandon Voss, Kristi Duce, and Sam Cox. Their show is described as the web and graphic design podcast that offers both practical and creative design advice you can use. The creative hosts tackle relatable design topics and answer listener questions every episode!
Unmistakable Creative
An iTunes Subscriber once described Unmistakable Creative by saying, "If TED Talks met Oprah, you'd have the Unmistakable Creative". The show has fielded over 600 interviews with guests ranging from best selling authors & entrepreneurs to ex-cons. The show interestingly characterizes itself as a place for "wide eyed wanderers and starry eyes dreamers". This is one of the best podcasts if you're searching for diversity of guests and topics. It allows for a wide range of listeners who consider themselves free spirited, rebellious, and passionate humans.
Design Details
Simply put, Design Details is "a show about the people who design our favorite products". Hosted by Bryn Jackson and Brian Lovin each hour long episode while lacking structure provides a casual conversation atmosphere. Their guests have featured a wide variety of different designers who specialize in UX, visual design, product design, game design, etc.
Developer Tea
Developer Tea is a unique podcast because of the length of each episode. This is a podcast that you can literally listen to in about ten minutes. On your lunch break, on your commute in traffic, or while washing dishes you can be informed about development and manage time simultaneously. The show is hosted by Jonathan Cutrell, a developer who and director of Technology at a company called "Whiteboard", in Chattanooga, TN. Jonathan says that he wants to help designers "level up" and achieve their goals.
Let's Make Mistakes
If you scour the reviews online, you will see conflicting opinions from the listeners of "Let's Make Mistakes". Another podcast that frequently lacks structure and often goes off on tangents, the hosts still discuss design in an effective manner. Though there may have been a few changes in the co-hosts Mike Monteiro is a main stay and fan favorite. An opinionated voice on the show provides a great balance to his two counterparts in whatever creative topic they decide to discuss in each episode.
Design Matters with Debbie Millman
In 2005, Debbie Millman created a radio show called "Design Matters". Though it started as a small idea surrounded by a great vision, the show has progressed to be a staple in one of the best podcasts for community. Millman saw the show as a great way to interview some of the designers that she admires most and ask them everything that she ever wanted to know. Millman is not just a podcaster she also made history by being the first design podcast to distribute episodes free on iTunes. 200 episodes later, the show has gained awards, recognition, and critical acclaim and has grown exponentially since 2005.
Design Guy
If you're looking for structured, condensed design principles explained to you, Design Guy podcast is the place to look. Even though the show is focused primarily on graphic design, the listener can still gain useful general design information from these "timeless principles".
Boagworld
This particular web design podcast, Boagworld, is hosted by British UX designer Paul Boag, along with Marcus Lillington. If you are looking for an informative show that tackles all things web design, this may be one of the best podcasts for you. They have been joined by a diverse cast of guests over the show history, and always provide a unique take on the design field. If you're looking to shake things up a bit, while gaining valuable information this is the podcast to check out.
The Creative Agency Podcast
For entrepreneurs/designers who are interested in owning or working in the creative/digital agency space you may have some questions that cannot be answered from a mere Google search. "Creative Agency" focuses on growing and managing a creative agency. Chris Bolton hosts and interviews a myriad of entrepreneurs on the best practices to staying afloat in the agency space. Check it Out!
Interview With Interior Designer Taylor Spellman, Host Of "Yours, Mine Or Ours"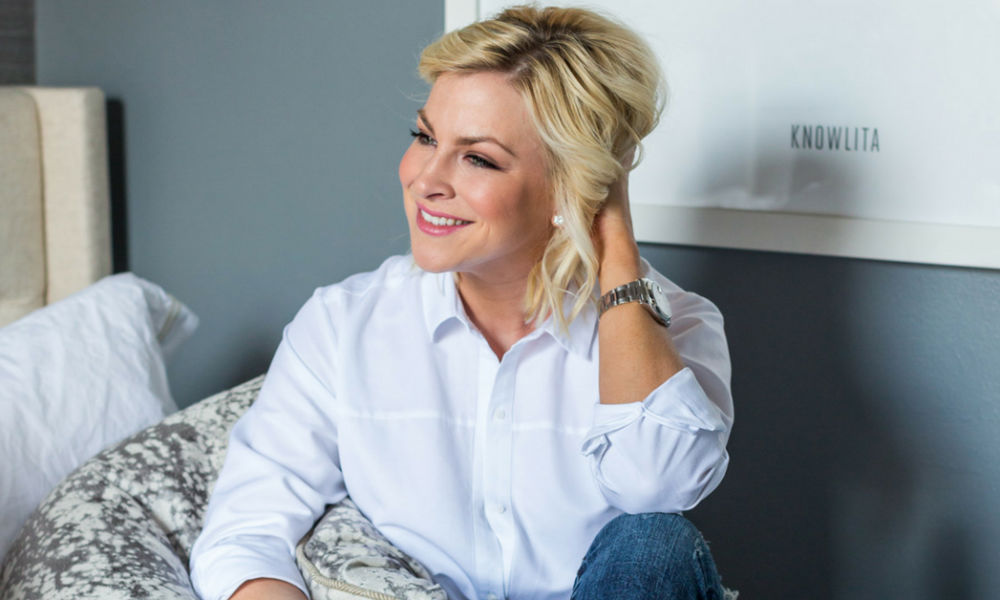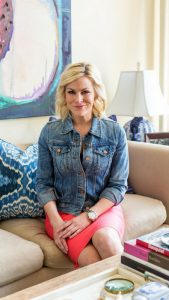 Transforming from dancer to interior designer, Taylor Spellman is as creative as they come. Taylor is a recognized interior designer and staging expert in New York with a portfolio of multi-million dollar clientele, including Ryan Serhant of BRAVO's "Million Dollar Listing." Her unique style of mixing high end with treasures from Goodwill has earned her a position as host of BRAVO series "Yours, Mine Or Ours" alongside real estate agent Reza Farahan. Her firm TSNY handles 30 million dollar's worth  of real estate daily. Because of this, Taylor Spellman manages the best team possible including Vice President, Lana Ataman, and Lead Designer, Jacqueline Leung.
Taylor Spellman works with finesse. Her sense of humor and bright personality shines through in her work and as a host for "Yours, Mine Or Ours." She takes care of her clients by personally taking the time to learn about their lifestyle and how interior design can elevate their lives. During the design process, she gets deep into the nitty gritty, overseeing each stage until completion. Her Instagram and Twitter is flooded with pictures of her projects and bits of advice for aspiring interior designers. Taylor Spellman talks to Owner's Mag about TSNY, design strategy, and being the host of "Million Dollar Listing".
How did you build a business around interior design?
I built a business around interior design by capitalizing on a niche in the market. When I started, no one was doing interior design just for bachelors. I felt strongly that it was strongly due to the fact that there wasn't a service being offered versus there being a need for it. I became known as doing interior design for men, and that gave me a competitive edge and people found out about me quicker, and ultimately word of mouth lead to more clients and a full blown firm.
What are some key factors you think about when designing a room?
How does this person really live?

How do you maximize the functionality of the space?

How do I bring my client's personality into the space to make it reflect who they are and make them feel very much at home?
When do you consider a room "done"?
Accessorizing. People often lay the groundwork but then stop after they have their coffee table, rug, and couch… but a layer of décor delivers the personal touch that make the home feel like you.
What is your average day to day like?
I would love to tell you that I get up and do yoga and relax, but in reality I hop up, get the biggest coffee possible and get going. It is a beautiful and hectic madness. I like to spend the majority of my day on-site with my clients and projects. Sometimes I'll be in a client's living room painting custom artwork, sometimes I'll be running around coordinating contractors and electricians to make sure everything is on point. I am extremely detail oriented so every single piece of the puzzle matters to me.
How has hosting a hit TV show influenced your lifestyle?
It's been interesting because I've been very hard at work for the past ten years, hustling, and trying to make a name for myself. And this show has definitely shifted things over the hill. Needless to say, I don't know that I'll ever get over getting recognized. That is something that will always be crazy to me.
What do you look for in a team?
First and foremost I think about work ethic. Is this person willing to work really hard and put in the hours, and be dedicated? Second I think about one's ability to think outside the box. Interior design and staging change by the second, and there's really no formula, so I need my team to be able to really think on their feet. And that's easier said than done.
What was the biggest challenge since starting your business?
My number one challenge has definitely been to 'stay the course'. There are so many things that come up that really make you truly believe you're on the wrong path, but if you have enough conviction, dedication and talent, then you just need to remember to stay on track and you will find success.
What is your favorite moment of 2016?
Watching the first episode of 'Yours, Mine or Ours' air. It was a very full circle moment for me, getting to see the fruit of my work come alive in a completely different format.
What are some tips you can give to aspiring interior designers?
Figure out what your unique selling point is. Is it your style, your personality? Is it your ability to make clients feel comfortable enough to use their own aesthetic in the place? Figure out what makes YOU unique and run like hell with it. Never stop.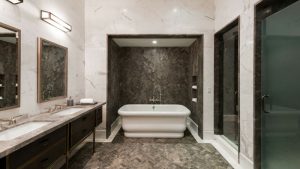 Leading Ladies In Tech: Caitlin Clark Zigmond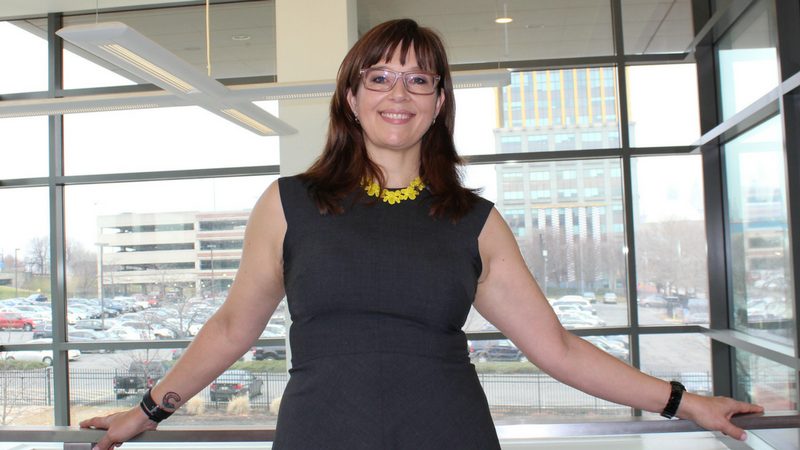 Caitlin Clark Zigmond is the Vice President of Product Management at CoreDial. She shares her experience of over 30 years where she has worked with numerous companies under several different capacities. She started out in Hi-Tech as the Director of operations working for a company that built precision hot stages in science and industry, which involved working with one of the first windows based research pieces of equipment. From there, Caitlin decided that she wanted to become an entrepreneur and started her own catering business. Growing up, she cooked at home as both her parents were working, and that influenced her first business. She bought a company with just four employees and grew it to the third largest company in Boulder, Colorado. Caitlin gave up the business to start a family with her partner. Over the next few years, she went from being the first Product Manager for New Global Telecom (NGT), to Product Lead for Hosted PBX, then Advanced Voice at Comcast who acquired Hosted PBX, and finally to CoreDial.
Caitlin spoke about the hurdles she had to face in the workplace and managing a work/life balance. Ruth Bader of the Supreme Court is her female role model because of how she has consistently broken down barriers throughout her career while maintaining a true level of professionalism. Though she's faced immense challenges and a heavy degree of sexism for her role in a previously all-male space, she has a fierce dedication to equality. Caitlin said it reminds her to connect to all those around her, whether it's family or a more professional setting. As Caitlin says, "Be open to new things and stay strong on your life's journey."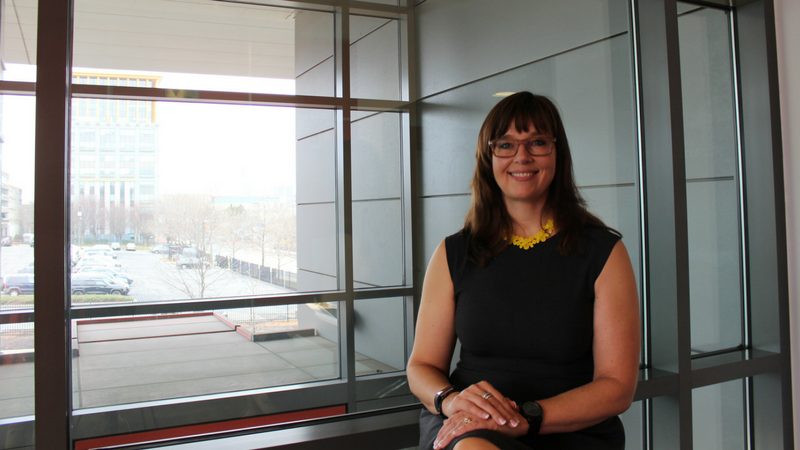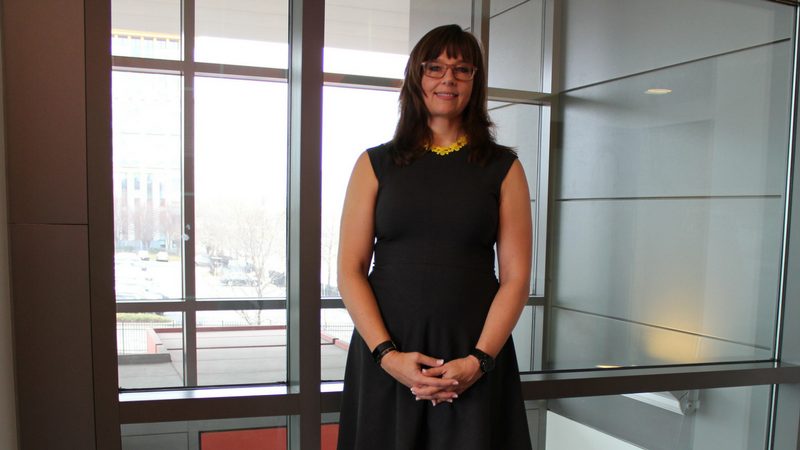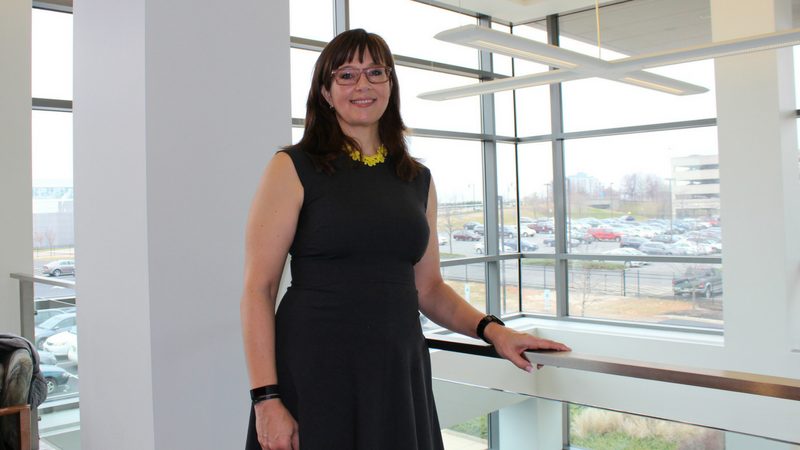 Justin Wu: 5 Tips for Branding Your Business Online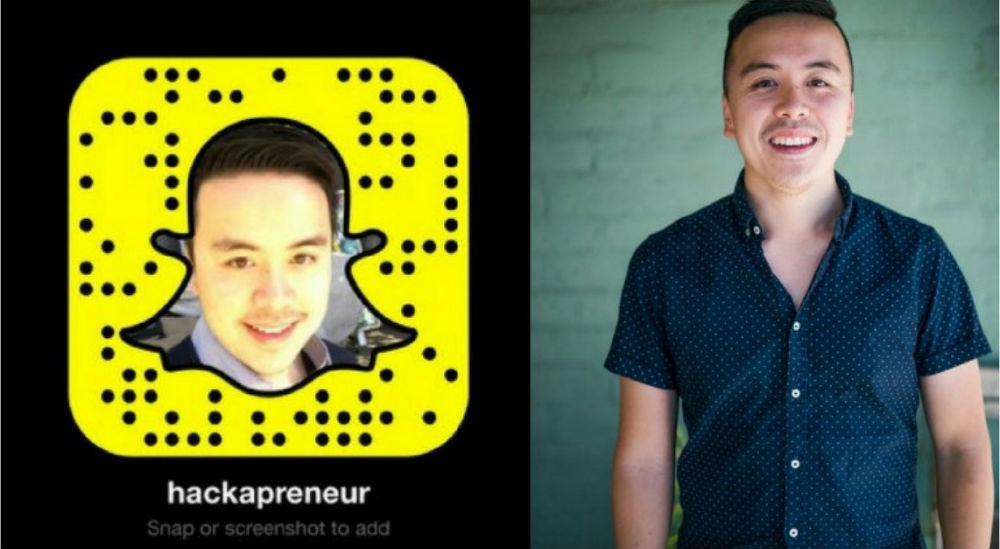 From someone who breathes social media, I came across an interesting blog. In that, I've learned that social media isn't just for the use of entertainment. Since each social platform has the potential to help grow your business, Justin Wu, founder of Growth.ly, teaches others how to navigate their way through as an entrepreneur online. As an Instinctual developer, Justin Wu possesses skills in growth hacking to information architecture. Starting off on Snapchat and Instagram, he is also an expert in the field of various social channels. Justin snapchats religiously to help other entrepreneurs conveniently reach their goals. In order to pick up all of the skill-sets of an entrepreneur, the most effective way is to hack the system. Or as he brands it on his snapchat username, be a hackapreneur.
In his own marketing agency, Growth.ly heavily focuses on different marketing tunnels and how each channel matters to your business. In trusted knowledge on social media and marketing, Justin is able to spread his entrepreneurial skill-sets to others. Since startups are rapidly growing more lost and confused, Justin Wu provides tips on helping entrepreneurs brand their business online. Here are 5 tips from Justin Wu for branding your business online.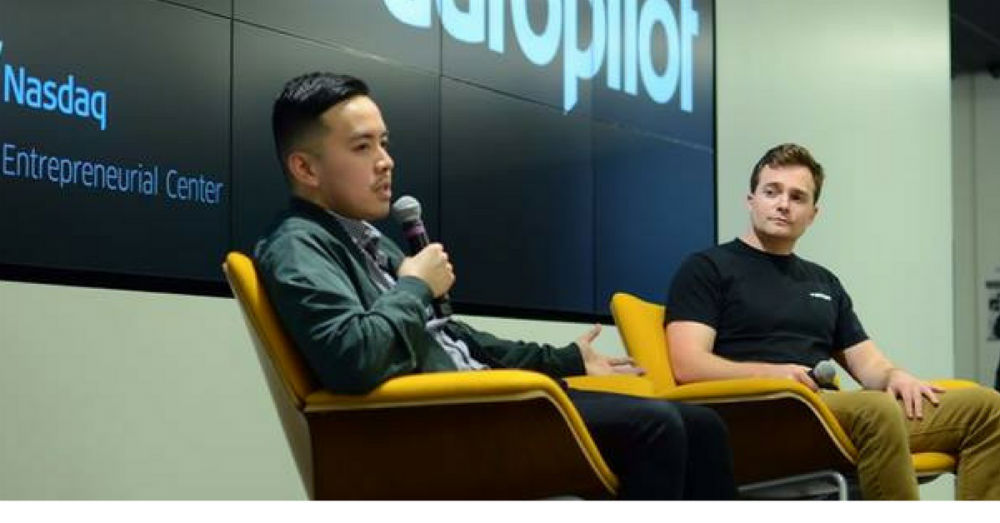 Be comfortable in front of the camera
Interacting through the camera may be uncomfortable, especially with your face in the front and how you're speaking to a fake audience. Regardless, Snapchat is still all live and on the spot. Through force, the task will then become routinely. These set of skills should already exist with an entrepreneur's ability to adapt. As times change, so should you.
Chose the right platform
If some devices don't align well with your business, there are other platforms to acquire. Instagram is the easiest way to get discovered. Snapchat is far more difficult to brand, with the limited time offered to record and the immediate execution of the video for instant feedback. There are also other platforms that exists that you may not know about. To get a better understanding of what you're putting yourself in, explore and get familiar with the new environment. Know where it's best to brand your business.
Don't be stubborn, remember long-term vision
Don't be married to an idea. Let's just say, perhaps you don't go on YouTube, or you don't regularly check Facebook, your relationship with these platforms may influence how much you think their worth is. From your perceptual stigma, you may not think to brand yourself on these devices. The issue here is, your encounter with these different sources can't counter play on how you plan to expose your business content. If you want the best for your business and to get more customers, don't chase them. The customers are the main focus of your business, rather than chasing them, it's simpler to be meeting them where they are and engage in proper contact.
Collaborate
In Justin Wu's work with Samsung and Intel, he strongly pushes for collaboration opportunities. For his other company, Sidevision, it can be tracked by the Warner Bros. The Warner Bros have invested in the company and agreed to take over. This vision to the public gives a positive look to you, making it seem like your connections are strong with experts. Rather than that, collaboration allows ideas to exchange. Everyone has knowledge and skills in different cases, but having the chance to expand your brand to another realm is an opportunity to take up. Taking in more fans is the goal here.
Figure out how to create content
Everybody seeks beauty, and with social media always pushing out visual content, your business needs to develop an advantage. By possessing skills in visuals, the aesthetics will do all of the talking to keep your ideal customers stay. In skills such as photography, your content will attract a wide variety of different people. The simplest way to gain attraction, through the peripheral route of persuasion.