Best Podcasts For Designers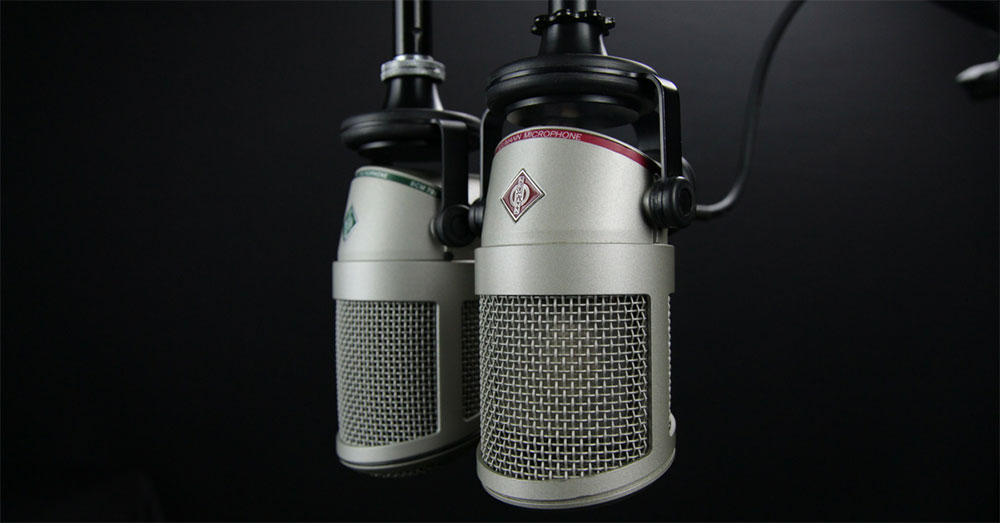 In the past few years podcasts have increasingly become an outlet for entertainment, news, sports, politics, music, etc. It seems like everyone is hosting or co-hosting a podcast these days about any topic imaginable. Though most people do a podcast purely from the standpoint of conveying some sort of message, some have parlayed podcasting into a full career in media. A podcast is simply a long form conversation or interview which essentially informs or entertains the listener in some way. They're uncensored so most prefer this format as opposed to radio, which seems to be a fading medium. If you consider yourself a creative thinker, a designer, or developer in some form here's some of the best podcasts you should check out!
Adventures in Design
Adventures in Design is a daily podcast hosted by two graphic designers, Mark Brickey and Billy Baumann. "Adventures" is an entertaining, yet informative gossip show, which incorporates relatable "Shop Talk". Brickey and Baumann focus on people who have successfully fused design and happiness into their professional lives.
The Deeply Graphic Design Cast
If you're looking for a graphic design podcast targeted to freelancers or agency designers, The Deeply Graphic Design Cast by Wes McDowell may be one of the best podcasts for you. Wes is a graphic and web designer from Los Angeles who is characterized as both a serial freelancer and agency designer. He is joined by co-hosts Mikelle Morrison, Nick Longo, Brandon Voss, Kristi Duce, and Sam Cox. Their show is described as the web and graphic design podcast that offers both practical and creative design advice you can use. The creative hosts tackle relatable design topics and answer listener questions every episode!
Unmistakable Creative
An iTunes Subscriber once described Unmistakable Creative by saying, "If TED Talks met Oprah, you'd have the Unmistakable Creative". The show has fielded over 600 interviews with guests ranging from best selling authors & entrepreneurs to ex-cons. The show interestingly characterizes itself as a place for "wide eyed wanderers and starry eyes dreamers". This is one of the best podcasts if you're searching for diversity of guests and topics. It allows for a wide range of listeners who consider themselves free spirited, rebellious, and passionate humans.
Design Details
Simply put, Design Details is "a show about the people who design our favorite products". Hosted by Bryn Jackson and Brian Lovin each hour long episode while lacking structure provides a casual conversation atmosphere. Their guests have featured a wide variety of different designers who specialize in UX, visual design, product design, game design, etc.
Developer Tea
Developer Tea is a unique podcast because of the length of each episode. This is a podcast that you can literally listen to in about ten minutes. On your lunch break, on your commute in traffic, or while washing dishes you can be informed about development and manage time simultaneously. The show is hosted by Jonathan Cutrell, a developer who and director of Technology at a company called "Whiteboard", in Chattanooga, TN. Jonathan says that he wants to help designers "level up" and achieve their goals.
Let's Make Mistakes
If you scour the reviews online, you will see conflicting opinions from the listeners of "Let's Make Mistakes". Another podcast that frequently lacks structure and often goes off on tangents, the hosts still discuss design in an effective manner. Though there may have been a few changes in the co-hosts Mike Monteiro is a main stay and fan favorite. An opinionated voice on the show provides a great balance to his two counterparts in whatever creative topic they decide to discuss in each episode.
Design Matters with Debbie Millman
In 2005, Debbie Millman created a radio show called "Design Matters". Though it started as a small idea surrounded by a great vision, the show has progressed to be a staple in one of the best podcasts for community. Millman saw the show as a great way to interview some of the designers that she admires most and ask them everything that she ever wanted to know. Millman is not just a podcaster she also made history by being the first design podcast to distribute episodes free on iTunes. 200 episodes later, the show has gained awards, recognition, and critical acclaim and has grown exponentially since 2005.
Design Guy
If you're looking for structured, condensed design principles explained to you, Design Guy podcast is the place to look. Even though the show is focused primarily on graphic design, the listener can still gain useful general design information from these "timeless principles".
Boagworld
This particular web design podcast, Boagworld, is hosted by British UX designer Paul Boag, along with Marcus Lillington. If you are looking for an informative show that tackles all things web design, this may be one of the best podcasts for you. They have been joined by a diverse cast of guests over the show history, and always provide a unique take on the design field. If you're looking to shake things up a bit, while gaining valuable information this is the podcast to check out.
The Creative Agency Podcast
For entrepreneurs/designers who are interested in owning or working in the creative/digital agency space you may have some questions that cannot be answered from a mere Google search. "Creative Agency" focuses on growing and managing a creative agency. Chris Bolton hosts and interviews a myriad of entrepreneurs on the best practices to staying afloat in the agency space. Check it Out!
Interview With The Tangent Agency CEO, Marc Becker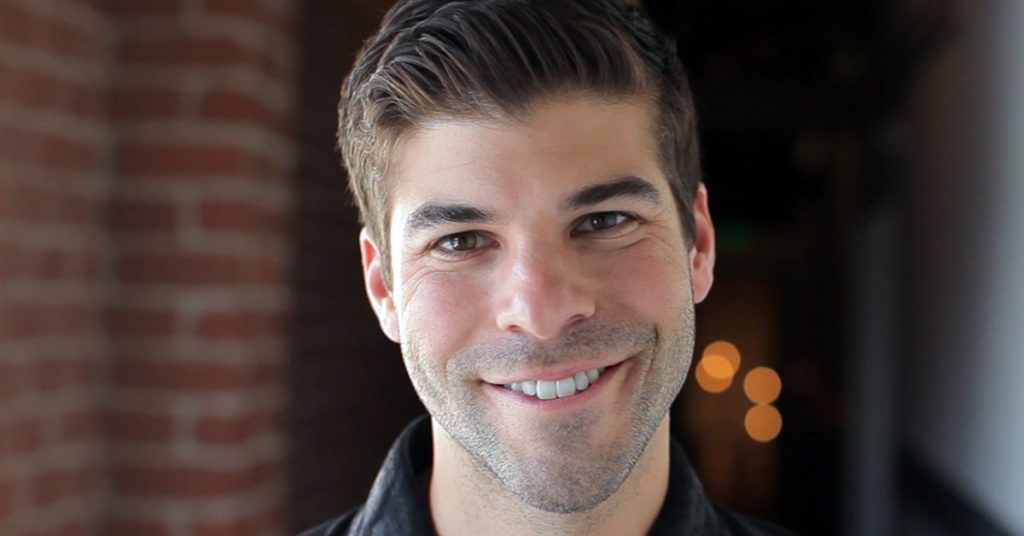 Going by the motto "It's not who you know, it's who knows you," The Tangent Agency has worked on many large projects, including Despicable Me, X-Men, Deadpool, Fifty Shades of Grey, and many more. Leading Tangent Agency is their CEO, Marc Becker. He comes with 7 years of experience as an Executive in the Global Brand Marketing team at Universal Pictures. Working closely with filmmakers, stakeholders, and brands, he helped develop campaigns for films across NBCU/Comcast platforms. Marc joined Tangent after using them as a trusted vendor while at Universal and now oversees business operations working for a creative powerhouse. The Tangent Agency brings big ideas to life by creating innovative content for their partners.

Marc granted us an interview to give us some insight on business and offered advice for those looking to advance their careers. He tells us about their new leadership team and how AR and VR is having a moment.
What is your day like as a CEO?
When you're running a company, you have to a wear a ton of hats. I always joke that I should change my business cards to read "Janitor to CEO" because that's really what I have to be. On a typical day we'll have a team check-in to talk about priorities followed by picking what music or movie we should put on in the background. My music is usually vetoed so our CSO, Daniel, has been on DJ duty for the last couple months. From there, I'm usually joining calls with partners ensuring we're clear on all their objectives and deliverables. In addition to the account management side of things I'll work with the team on brainstorms for ideation and reviewing material before it's sent out to the partners. Another big part of my day is usually working on business development whether it's chatting with partners/collaborators or potential clients who could use our services. I'm also a big proponent of mentorship and sharing my experiences whenever possible, so I NEVER turn down an informational interview - I tend to do them pretty often. It sounds very business school-y, but now that we've hired a couple more members of the team, I'm looking forward to working more ON the business instead of IN the business, which will enable us to scale a little faster.
What makes Tangent Agency different from other agencies?
At Universal, I used to hire nearly every agency under the sun. At Tangent, we are both a creative partner and thought partner, and all our strategy is insight-driven. We work with some of the biggest brands and on the biggest franchises, consistently delivering the quality and the marketing product you'd expect from a major creative agency, but also offer some unique capabilities like Strategic Sales Materials, Franchise Development, and Mythology. Our partners turn to our design team to develop a visual identity for their properties bringing their brands to life. Just as importantly, Tangent leads the way in deciphering data and creating a compelling story to pitch the property, often from scratch. Franchise development, while a critical storytelling and brand development device, is still a largely untapped part of entertainment marketing, and Tangent's team is some of the best in this field. By breaking down the complex nuances of your favorite films and television shows, the process of mythology provides an avenue and a lens into the backstories of the characters and plot points to help our clients develop endlessly engaging story universes. The Tangent creative team has been both on the agency side and the client side and are truly some of the best in the business. I continue to be inspired by them on a daily basis.
What are some of the best projects you've worked on?
We're proud of all our projects and they each present their own unique challenges and opportunities.  We like to say we've worked on everything from

My Little Pony

to

Straight Outta Compton

.  I find it exciting to work on independent films and Academy fare projects as well as the big global blockbuster franchises like the X-Men or Jurassic World.  Our resident super-geek and CSO, Daniel Barber, loves all things sci-fi and superheroes so I'm sure he'd say

Deadpool 2

,

Logan,

and Speilberg's

Ready Player One

are a few he'd cite. On a personal level, it's been special to be working on some of the Universal properties such as

Despicable Me

and

Fast & Furious

.  We're under NDA so I can't say exactly what we're doing on the projects, but I spent so many years at Universal working internally with the brilliant filmmakers and collaborating with my old team and everyone around NBCU to help manage those brands, it's fun to continue to work on them in this new capacity.
Who are some influencers that you admire?
I've always been a fan of the humble way of life Warren Buffet continues to maintain. Bill Gates has not only built an incredible empire and wealth, but continues to baffle me with his work through the foundation and his charitable contributions. Zuckerberg seems to be following in the footsteps of Gates, and I admire his commitment to making the world a better place. Sheryl Sandberg has become a voice of a generation of women and I appreciate the work she's done to help break the glass ceiling. I know I'm leaving a bunch of people off, but I think you can gather the overall trend - successful people that seek to make a difference in the world.
What advice has helped you the most throughout your career?
I've been extremely fortunate to have mentors champion me throughout my career and sprinkle many insightful gems of advice throughout the years. One piece of advice that has always stuck with me is from my old boss, mentor and friend David O'Connor, who runs Brand Marketing at Universal. He always used to say "don't be afraid to ask questions." Too many people let their egos get in the way of being inquisitive for fear that they will be perceived as unintelligent or ignorant. It's important to be strategic about asking questions and know when it's appropriate and when questions should be taken off-line, but I've found it incredibly valuable to "be real" and honest with the people around me in both my personal and professional life. If I don't know something, I ask and I remember, and then I have the knowledge going forward. If there's something that isn't my strength, for example graphic design, I can leave the work to the experts and allow people around me to shine.
What are some business tips you can give to startups?
Don't be a jack of all trades and a master of none. Know what you're good at and be the best at it. Or don't be the best at it, just make sure you know what your value proposition is. In regards to people looking to launch a startup, I can't tell you how many times entrepreneurs, friends, peers, etc. come to me with a business idea they "can't tell me about." Odds are, the idea isn't an original idea and someone else has thought of it - it's all about execution. You absolutely want to do your homework and discovery, but too many people suffer from analysis paralysis and never pull the trigger. The only way to make things happen is to actually execute. If something isn't working, don't let ego get in the way of being flexible, and don't be afraid to make a pivot.Another tip is to always consider the end user. These fans are real people who are passionate about whatever brand/product you're selling. In today's world with social media being what it is, everyone can vocalize their opinion and has a pulpit by which to express it. Whether you're marketing a multi-billion dollar blockbuster franchise or selling from a lemonade stand, it's important to consider your customers.
What are some recent company milestones for The Tangent Agency?
We rebranded and restructured the company 18 months ago with a new leadership team: Ben Taylor (CCO), Daniel Barber (CSO), Mat Guillen (Art Director), and myself as CEO. We just completed our first year with the refreshed company and have seen incredible results and continued growth. Another recent milestone is we've expanded our Experiential, AV, and Digital capabilities.
What will make this year better than last year?
We've carved out a great niche for ourselves as one of the industry's best kept secrets, working a lot behind the scenes. This year, we're excited about becoming a bigger player in the experiential world and working on more consumer facing materials. It's only January and we're already having productive conversations with some of the leading content creators and key players in new technologies such as VR and AR. TV and Interactive Gaming are both having big moments, and we are excited about the opportunities for Tangent to collaborate in both areas. We're looking forward to expanding our relationships with existing partners and working with new ones.  
"I'm Fat Let's Party" Guy: Life as a Celebrity Meme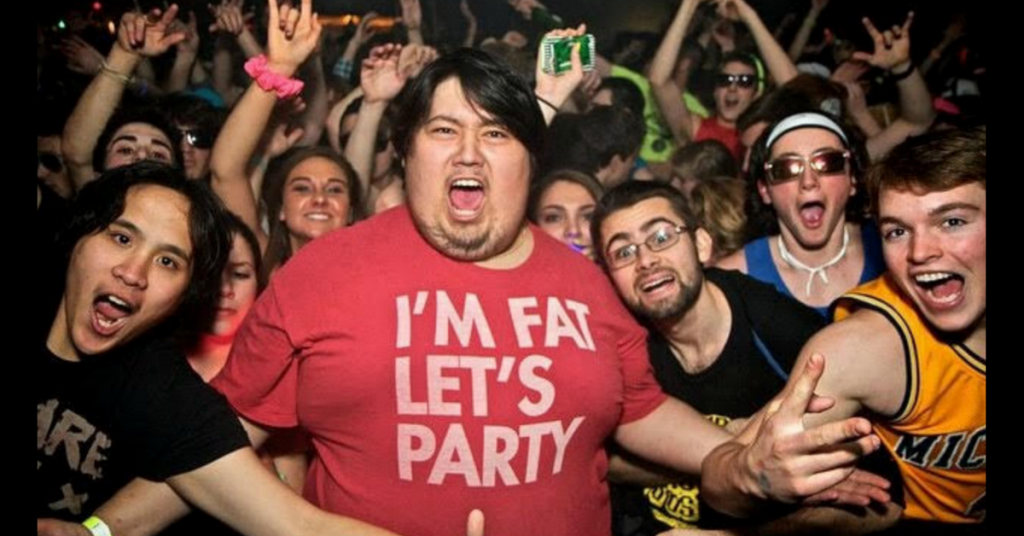 The internet has done a lot to disrupt culture.  Once upon a time, styles, techniques, communities and information were only as transmutable as cable TV and word of mouth.  When compared to the rate of change we see today, the evolution of content has moved from a slow creep to nearing light speed.  Ten years ago the lifetime of any trend in humor could last months, and before that years.  These days, you see a popular meme "break the internet" but one week later a new one is there to take it's place.Imagine if Charlie Chaplin had risen to fame in this day and age through the vehicle of The Meme.  Would he still be as iconic?  As immortal?I spoke with Steven Lee... also known as "I'm Fat Let's Party" Guy.  Steven's meme has been sported on the front page of reddit twice and has garnered over 400k in likes and shares on social media within the first hours of being posted.  As it happens, Steven and I actually went to the same schools growing up.  However I am jealous because I cannot say that I grew up to be a world-class meme.  I got the chance to speak with him about Memeology.  Here's what he had to say: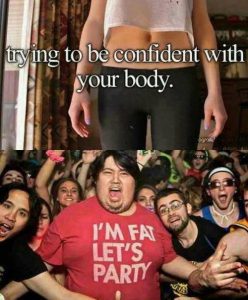 1.  So let's hear about this party... 
The picture was taken in 2011, I was with my friend Dave Leek. We went to Philadelphia at Drexel Factory for a concert. The head Dj was Alesso. When we got there I found out my friend Dj Dubsef was opening so we were allowed in early. When the concert started, since we got in early we got front row, right in the middle. It was crazy we were just having a blast and I saw the photographer "
ATOTHE
" and I just made that pose and everyone went along with it. It was great the high from just being at the concert and all the fun I was having was crazy mainly because I was completely sober. We didn't drink at all it was just the energy that gave me like a high feeling. Definitely an amazing feeling.
2.  Now let's hear about this shirt...
The shirt I got back in 2010 at Comic Con NY. It was at a booth called
"Seibei".
They were super nice. After I became the meme I sent them an email about it. They thanked me and I told them that I ordered another shirt from them.  They said they were going to throw in some more for me. It was amazing because I ordered two shirt but when the package came they gave me three more shirts two of them were different color versions of the "I'm Fat, Let's Party" shirt. One in black with yellow letters and one in sky blue with yellow letters too. Another note about Seibei is that when I went to Magfest 2015 I got to meet the creator of the shirt there. He was working his friend's booth there and I haven't officially met him before so it was great. Once he saw me he told some customer "I'm sorry but I need to hug this man really quick." He is an amazing man, his name is David by the way. In short, I have three different colors of the shirt.
3.  Who first memed this?  Tell me about the moment you realized it went viral.
So going back to the Photographer "ATOTHE" he posted the original photo on his Facebook page. Then someone who I still don't know posted it to "reddit" and it blew up from there. It's funny I never heard of reddit before that. I saw the post after 14 hours of it being posted and it already had over 400,000  reblogs and likes. It was weird because in the comments some people knew who I was, telling them I lived in NJ and that I went to high school. Some said that I quote "omgz he snapchats me everyday". The worst part of it though was the comments about body confidence saying that I have a mental problem about my body. Then there were other people arguing about it. It was pretty nuts. Also in the comments were people who started to photoshop me into a ton of different memes.  Basically the reason it became a big deal was because it made the front page of reddit and apparently posts only get the front page when it's discussed and reblogged a ton.
4.  How old is this meme now?  How often do you see it reappear? 
It's about 5 or 6 Years old now. It has been reappearing all the time. It's been on the front page of reddit now about 5 times and when it gets posted the meme evolves, which is cool.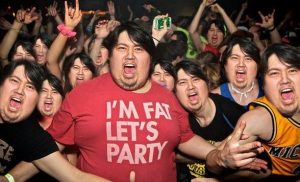 5.  What has been the most surprising side effect of being a "meme guy" so far?
The most surprising part of being "that guy" is that people from all over the world knows the meme and some of them actually know who I am due to mutual friends. The funniest/weirdest time I got recognized was when I was working as a cashier for FiveBelow. These two kids age probably around 12 and 10. They made a comment while I was ringing them up. It was "oh must be a party over here". I was confused at first but then I looked at them and I asked are you referring to the meme. Their faces lit up in excitement when I caught on. What made it weird is that their father was confused and asked what are you guys talking about. My response was that they saw a funny picture of me and he gave me the most confusing look ever. It was funny and weird lolz.
6.  What are your thoughts on meme culture and memes as a vehicle for humor?  What's your favorite meme? 
The meme culture is huge, when it first started it usually was the same pictures with new phrases on them. Now new memes come out every other week. The convention I went to had a huge meme culture following in it. There were people who cosplay a meme that just got popular only a week ago. It's crazy but I also believe sometimes people make memes and take it to a new level. Now memes are videos too. They went from pictures to videos... now that's huge step. But again some of the memes are just too much for me and are part of that I wanna say is stupid humor like doing the stupidest things on purpose.
My favorite meme of all time?  Arthur Fist.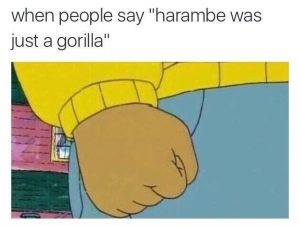 7.  What do you like most about your meme?  What do you like least? 
What I like most about my meme is that I met people who told me that the meme gave them the courage to go out and do things and that made me feel better about themselves. Even though I just was at a party having fun. The thing I like least about it is that some people think that I'm someone who just parties all the time and that makes them think I'm not someone who actually has a head on their shoulders. It sucks but I usually just ignore those guys because everyone has, haters am I right?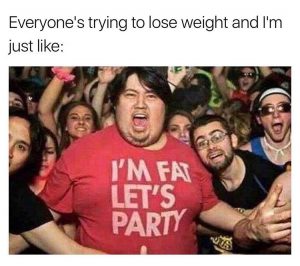 Ken Butler: Giving Voices to Lost Objects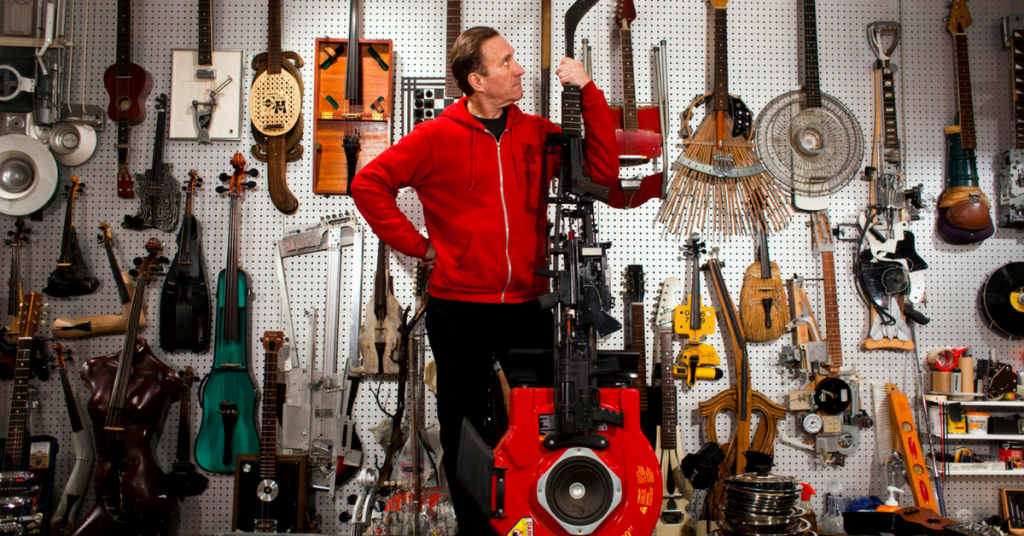 Ken Butler is your quintessential Williamsburg creative.  What exactly makes art, art?  What makes music, music? With a studio in Brooklyn and an artistic sense that is difficult to categorize, he blurs the lines between the two.  Ken creates functional instruments from found objects.  Some pieces are as large, if not larger, than a grand piano, and others are as small as a key. In a manner that pays homage to Frankenstein, Ken takes old and forgotten items, repurposes them, and gives them voice.  He was kind enough to welcome me into his badass studio. Being a person with deep respect for both art and music, I found myself profoundly fascinated while surrounded by his creations.  Here's some things I learned while we hung out:
Do you consider yourself more of an artist or a musician?
I am an artist first.  I used to mainly be a painter.  Back then I was slightly OCD.  As I experimented with the sculpture of instruments, I fell in love not with my creation's ability to make music, but from its transformation from trash into functional poetic art.
Do you ever create instruments for musicians?
I often get requests but I don't really do it.  My pieces are meant more to be shown, not played.  Often times when a real musician will try one of my pieces, they'll complain about how it's difficult to keep tuned.  And I always tell them that's not the point! The beauty is in the poetry of it's transformation, not in its utility as an instrument.  When it comes to playability, expectations should be fairly low for found instruments.
How did you come up with this concept?
I found an old axe one day and thought it would make a cool string instrument!  I am a total "noodle-head".  As a classic "Jack of all trades, master of none" I always found myself drawn to creative stuff but never really being an expert in any of it.  I think creating hybrid instruments was the byproduct of having this kind of mind.
Do you prefer playing your hybrid instruments to classic instruments?
Hell no! Classic instruments are beautiful, refined, time-tested things.  They are popular for a reason.  If I were stranded on a desert island and someone told me I could only bring one instrument, I would bring a classic guitar.
Are you working on any cool new hybrids now?
To be honest I don't create many hybrid instruments anymore.  There once was a time when all I did was churn out work like crazy, but I don't do that so much anymore.
Why?
Well, in 2007 I had liver cancer.  I underwent a transplant and realized that like most of my creations, I was a hybrid as well.  Almost dying hit me like a brick wall and honestly it lessened my desire for validation as an artist.  I realized that the true value was in the "making"... not in the expectation of selling the pieces that I have done.
Want to see one of of his badass creations?  Check out this Hybrid Piano:
This piano plucks a string under the keyboard using a spinning bicycle wheel.  When a key is pressed it changes the pitch of the plucking sound.