Best Podcasts For Designers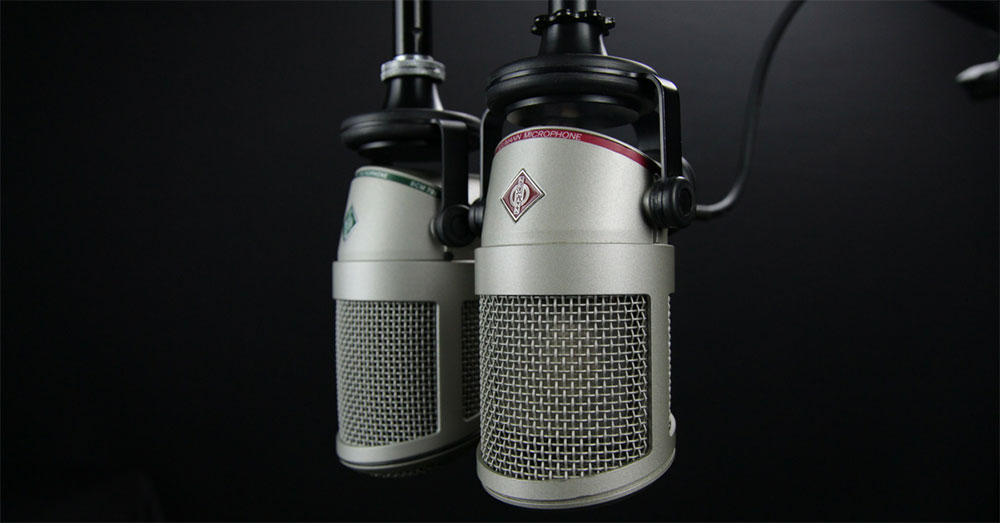 In the past few years podcasts have increasingly become an outlet for entertainment, news, sports, politics, music, etc. It seems like everyone is hosting or co-hosting a podcast these days about any topic imaginable. Though most people do a podcast purely from the standpoint of conveying some sort of message, some have parlayed podcasting into a full career in media. A podcast is simply a long form conversation or interview which essentially informs or entertains the listener in some way. They're uncensored so most prefer this format as opposed to radio, which seems to be a fading medium. If you consider yourself a creative thinker, a designer, or developer in some form here's some of the best podcasts you should check out!
Adventures in Design
Adventures in Design is a daily podcast hosted by two graphic designers, Mark Brickey and Billy Baumann. "Adventures" is an entertaining, yet informative gossip show, which incorporates relatable "Shop Talk". Brickey and Baumann focus on people who have successfully fused design and happiness into their professional lives.
The Deeply Graphic Design Cast
If you're looking for a graphic design podcast targeted to freelancers or agency designers, The Deeply Graphic Design Cast by Wes McDowell may be one of the best podcasts for you. Wes is a graphic and web designer from Los Angeles who is characterized as both a serial freelancer and agency designer. He is joined by co-hosts Mikelle Morrison, Nick Longo, Brandon Voss, Kristi Duce, and Sam Cox. Their show is described as the web and graphic design podcast that offers both practical and creative design advice you can use. The creative hosts tackle relatable design topics and answer listener questions every episode!
Unmistakable Creative
An iTunes Subscriber once described Unmistakable Creative by saying, "If TED Talks met Oprah, you'd have the Unmistakable Creative". The show has fielded over 600 interviews with guests ranging from best selling authors & entrepreneurs to ex-cons. The show interestingly characterizes itself as a place for "wide eyed wanderers and starry eyes dreamers". This is one of the best podcasts if you're searching for diversity of guests and topics. It allows for a wide range of listeners who consider themselves free spirited, rebellious, and passionate humans.
Design Details
Simply put, Design Details is "a show about the people who design our favorite products". Hosted by Bryn Jackson and Brian Lovin each hour long episode while lacking structure provides a casual conversation atmosphere. Their guests have featured a wide variety of different designers who specialize in UX, visual design, product design, game design, etc.
Developer Tea
Developer Tea is a unique podcast because of the length of each episode. This is a podcast that you can literally listen to in about ten minutes. On your lunch break, on your commute in traffic, or while washing dishes you can be informed about development and manage time simultaneously. The show is hosted by Jonathan Cutrell, a developer who and director of Technology at a company called "Whiteboard", in Chattanooga, TN. Jonathan says that he wants to help designers "level up" and achieve their goals.
Let's Make Mistakes
If you scour the reviews online, you will see conflicting opinions from the listeners of "Let's Make Mistakes". Another podcast that frequently lacks structure and often goes off on tangents, the hosts still discuss design in an effective manner. Though there may have been a few changes in the co-hosts Mike Monteiro is a main stay and fan favorite. An opinionated voice on the show provides a great balance to his two counterparts in whatever creative topic they decide to discuss in each episode.
Design Matters with Debbie Millman
In 2005, Debbie Millman created a radio show called "Design Matters". Though it started as a small idea surrounded by a great vision, the show has progressed to be a staple in one of the best podcasts for community. Millman saw the show as a great way to interview some of the designers that she admires most and ask them everything that she ever wanted to know. Millman is not just a podcaster she also made history by being the first design podcast to distribute episodes free on iTunes. 200 episodes later, the show has gained awards, recognition, and critical acclaim and has grown exponentially since 2005.
Design Guy
If you're looking for structured, condensed design principles explained to you, Design Guy podcast is the place to look. Even though the show is focused primarily on graphic design, the listener can still gain useful general design information from these "timeless principles".
Boagworld
This particular web design podcast, Boagworld, is hosted by British UX designer Paul Boag, along with Marcus Lillington. If you are looking for an informative show that tackles all things web design, this may be one of the best podcasts for you. They have been joined by a diverse cast of guests over the show history, and always provide a unique take on the design field. If you're looking to shake things up a bit, while gaining valuable information this is the podcast to check out.
The Creative Agency Podcast
For entrepreneurs/designers who are interested in owning or working in the creative/digital agency space you may have some questions that cannot be answered from a mere Google search. "Creative Agency" focuses on growing and managing a creative agency. Chris Bolton hosts and interviews a myriad of entrepreneurs on the best practices to staying afloat in the agency space. Check it Out!
"I'm Fat Let's Party" Guy: Life as a Celebrity Meme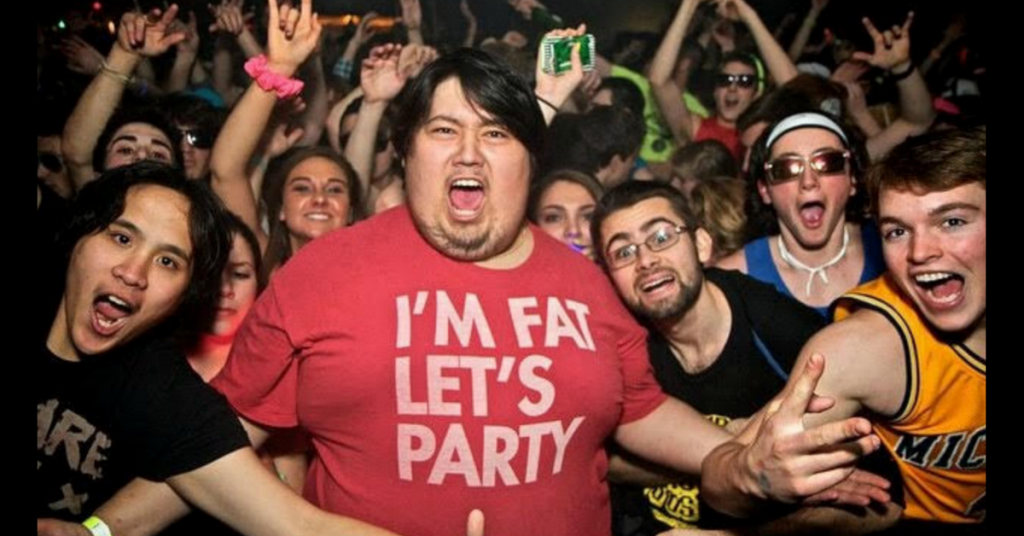 The internet has done a lot to disrupt culture.  Once upon a time, styles, techniques, communities and information were only as transmutable as cable TV and word of mouth.  When compared to the rate of change we see today, the evolution of content has moved from a slow creep to nearing light speed.  Ten years ago the lifetime of any trend in humor could last months, and before that years.  These days, you see a popular meme "break the internet" but one week later a new one is there to take it's place.
Imagine if Charlie Chaplin had risen to fame in this day and age through the vehicle of The Meme.  Would he still be as iconic?  As immortal?
I spoke with Steven Lee… also known as "I'm Fat Let's Party" Guy.  Steven's meme has been sported on the front page of reddit twice and has garnered over 400k in likes and shares on social media within the first hours of being posted.  As it happens, Steven and I actually went to the same schools growing up.  However I am jealous because I cannot say that I grew up to be a world-class meme.  I got the chance to speak with him about Memeology.  Here's what he had to say: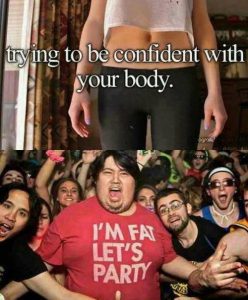 1.  So let's hear about this party…  
The picture was taken in 2011, I was with my friend Dave Leek. We went to Philadelphia at Drexel Factory for a concert. The head Dj was Alesso. When we got there I found out my friend Dj Dubsef was opening so we were allowed in early. When the concert started, since we got in early we got front row, right in the middle. It was crazy we were just having a blast and I saw the photographer "
ATOTHE
" and I just made that pose and everyone went along with it. It was great the high from just being at the concert and all the fun I was having was crazy mainly because I was completely sober. We didn't drink at all it was just the energy that gave me like a high feeling. Definitely an amazing feeling.
2.  Now let's hear about this shirt…
The shirt I got back in 2010 at Comic Con NY. It was at a booth called "Seibei". They were super nice. After I became the meme I sent them an email about it. They thanked me and I told them that I ordered another shirt from them.  They said they were going to throw in some more for me. It was amazing because I ordered two shirt but when the package came they gave me three more shirts two of them were different color versions of the "I'm Fat, Let's Party" shirt. One in black with yellow letters and one in sky blue with yellow letters too. Another note about Seibei is that when I went to Magfest 2015 I got to meet the creator of the shirt there. He was working his friend's booth there and I haven't officially met him before so it was great. Once he saw me he told some customer "I'm sorry but I need to hug this man really quick." He is an amazing man, his name is David by the way. In short, I have three different colors of the shirt.
3.  Who first memed this?  Tell me about the moment you realized it went viral.
So going back to the Photographer "ATOTHE" he posted the original photo on his Facebook page. Then someone who I still don't know posted it to "reddit" and it blew up from there. It's funny I never heard of reddit before that. I saw the post after 14 hours of it being posted and it already had over 400,000  reblogs and likes. It was weird because in the comments some people knew who I was, telling them I lived in NJ and that I went to high school. Some said that I quote "omgz he snapchats me everyday". The worst part of it though was the comments about body confidence saying that I have a mental problem about my body. Then there were other people arguing about it. It was pretty nuts. Also in the comments were people who started to photoshop me into a ton of different memes.  Basically the reason it became a big deal was because it made the front page of reddit and apparently posts only get the front page when it's discussed and reblogged a ton.
4.  How old is this meme now?  How often do you see it reappear? 
It's about 5 or 6 Years old now. It has been reappearing all the time. It's been on the front page of reddit now about 5 times and when it gets posted the meme evolves, which is cool.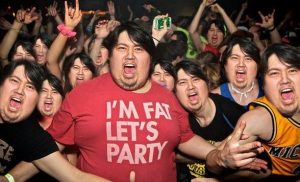 5.  What has been the most surprising side effect of being a "meme guy" so far?
The most surprising part of being "that guy" is that people from all over the world knows the meme and some of them actually know who I am due to mutual friends. The funniest/weirdest time I got recognized was when I was working as a cashier for FiveBelow. These two kids age probably around 12 and 10. They made a comment while I was ringing them up. It was "oh must be a party over here". I was confused at first but then I looked at them and I asked are you referring to the meme. Their faces lit up in excitement when I caught on. What made it weird is that their father was confused and asked what are you guys talking about. My response was that they saw a funny picture of me and he gave me the most confusing look ever. It was funny and weird lolz.
6.  What are your thoughts on meme culture and memes as a vehicle for humor?  What's your favorite meme?  
The meme culture is huge, when it first started it usually was the same pictures with new phrases on them. Now new memes come out every other week. The convention I went to had a huge meme culture following in it. There were people who cosplay a meme that just got popular only a week ago. It's crazy but I also believe sometimes people make memes and take it to a new level. Now memes are videos too. They went from pictures to videos… now that's huge step. But again some of the memes are just too much for me and are part of that I wanna say is stupid humor like doing the stupidest things on purpose.
My favorite meme of all time?  Arthur Fist.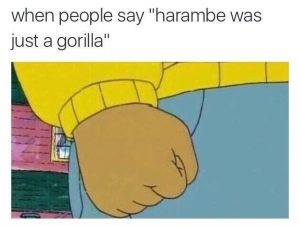 7.  What do you like most about your meme?  What do you like least? 
What I like most about my meme is that I met people who told me that the meme gave them the courage to go out and do things and that made me feel better about themselves. Even though I just was at a party having fun. The thing I like least about it is that some people think that I'm someone who just parties all the time and that makes them think I'm not someone who actually has a head on their shoulders. It sucks but I usually just ignore those guys because everyone has, haters am I right?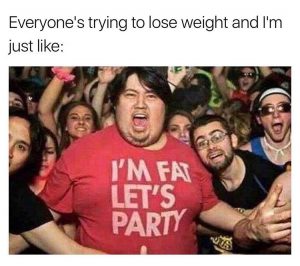 Leading Ladies In Tech: Caitlin Clark Zigmond
Caitlin Clark Zigmond is the Vice President of Product Management at CoreDial. She shares her experience of over 30 years where she has worked with numerous companies under several different capacities. She started out in Hi-Tech as the Director of operations working for a company that built precision hot stages in science and industry, which involved working with one of the first windows based research pieces of equipment. From there, Caitlin decided that she wanted to become an entrepreneur and started her own catering business. Growing up, she cooked at home as both her parents were working, and that influenced her first business. She bought a company with just four employees and grew it to the third largest company in Boulder, Colorado. Caitlin gave up the business to start a family with her partner. Over the next few years, she went from being the first Product Manager for New Global Telecom (NGT), to Product Lead for Hosted PBX, then Advanced Voice at Comcast who acquired Hosted PBX, and finally to CoreDial.
Caitlin spoke about the hurdles she had to face in the workplace and managing a work/life balance. Ruth Bader of the Supreme Court is her female role model because of how she has consistently broken down barriers throughout her career while maintaining a true level of professionalism. Though she's faced immense challenges and a heavy degree of sexism for her role in a previously all-male space, she has a fierce dedication to equality. Caitlin said it reminds her to connect to all those around her, whether it's family or a more professional setting. As Caitlin says, "Be open to new things and stay strong on your life's journey."
Philly Startup PiperWai Solves Your Sweat Problems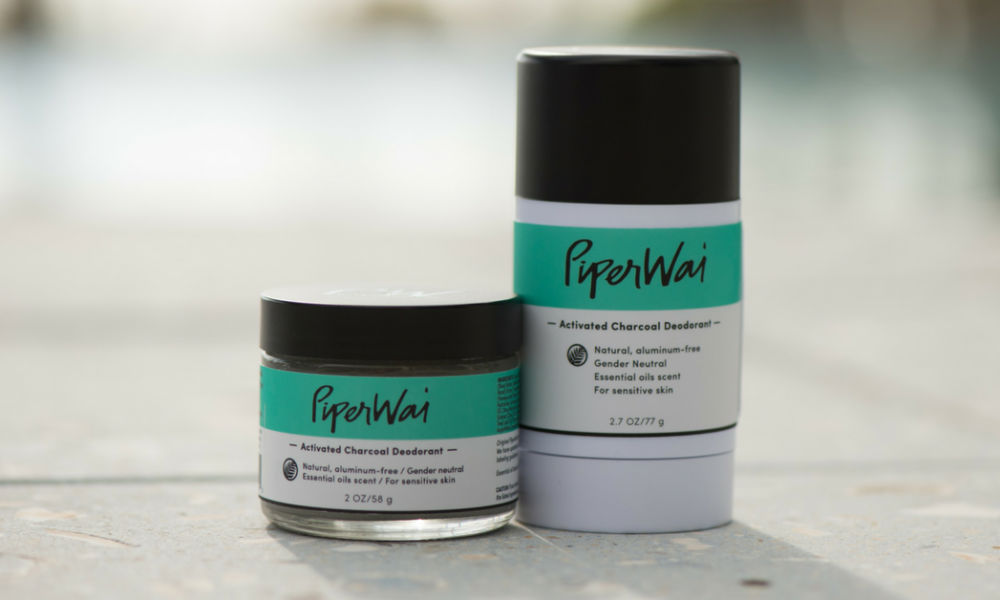 One of Philly's top startups, PiperWai, was founded by Jess Edelstein and Sarah Ribner, two entrepreneurs with a knack for building a brand and staying authentic. They penetrated the highly competitive deodorant market by introducing a natural deodorant that actually works as advertised. Whether you are health conscious or just a regular user, PiperWai was introduced to solve your sweat and odor problems. The team has no plans on moving anytime soon. According to Jess, "Philly startups are extremely supportive."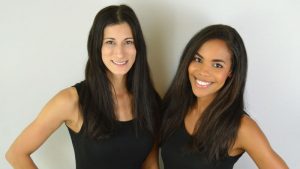 PiperWai is a natural charcoal based deodorant free of aluminum and other harsh chemicals that are usually found in conventional antiperspirants. Jess and Sarah started off with a creme deodorant and recently launched a stick applicator by popular demand. Activated charcoal is becoming an increasingly popular ingredient in cosmetics because of the health benefits and various uses. By using it in PiperWai's deodorant mixture, it absorbs moisture and fights odor without staining your clothes. The essential oils give off a spa-like scent that appeals to both men and women. And, in case you're wondering, it's perfect for sensitive skin!
I had the opportunity to connect with Jess Edelstein, Co-Founder of PiperWai, and was heavily impressed by the perseverance that she and Sarah Ribner has shown for their brand's success long before appearing on Shark Tank. From being 9 year old entrepreneurs in elementary school with their lemonade stand to self-made moguls, there's no stopping Jess and Sarah. As any entrepreneur can tell you, the process is difficult and the hours are long, but the result is worth it's weight in gold. This is the story of two best friends that embarked on an amazing journey together, and there seems to be no stopping them.
Before reaching their height of success with PiperWai, Jess's day job was a real estate agent, selling houses to make ends meet. When PiperWai first launched, Jess and Sarah worked 80-100 hours per week pumping out the mixture into jars by hand. PiperWai has always been a business that has been bootstrapped, even after appearing on Shark Tank. Their first office was a closet, but expanded exponentially as demand began to rise. Real estate money became less significant and PiperWai became the core focus. Jess and Sarah moved production from making 300 jars at their home office to a copacker to keep up with demand. PiperWai is now the 3rd fastest company on Shark Tank to reach $1 million in revenue and the business has grown 6000% since.
You can now find PiperWai in every GNC in the country and every Whole Foods in the Mid-Atlantic region. You can also find them at over 200 independent retailers and online on websites like Lucky Vitamin. When they first appeared on HSN, they completely sold out. Not only is PiperWai good for your body, they do good for the community as well. They donate a portion of their sales to non-profits. Bloggers rave about PiperWai and express how much the natural charcoal based deodorant has changed their daily routine.
One of the best piece of advice Jess has is, "Bootstrap everything until you cannot anymore. Work out of your apartment. You do not need to appear fancy early on. Reinvest back into your product. It's going to be hard. No matter how hard you work, it is going to be difficult. The short term discomfort is beneficial." Entrepreneurship is not for everyone, but for those, like Jess and Sarah, who persevere and continue to invent in the business, the benefits are astronomical. They enjoy the flexibility of not being chained to a desk. Jess has not set an alarm in 2 years. Entrepreneurship feels more rewarding to these founders, especially after all the effort and looking back how far they've come.
Finding the right deodorant takes a large amount of commitment, something that these young founders understand. PiperWai went all natural with their product and is quickly cornering the market by outperforming their competitors. Jess and Sarah has come a long way since mixing the PiperWai formula in a closet to the sound of Taylor Swift.