Best Podcasts For Designers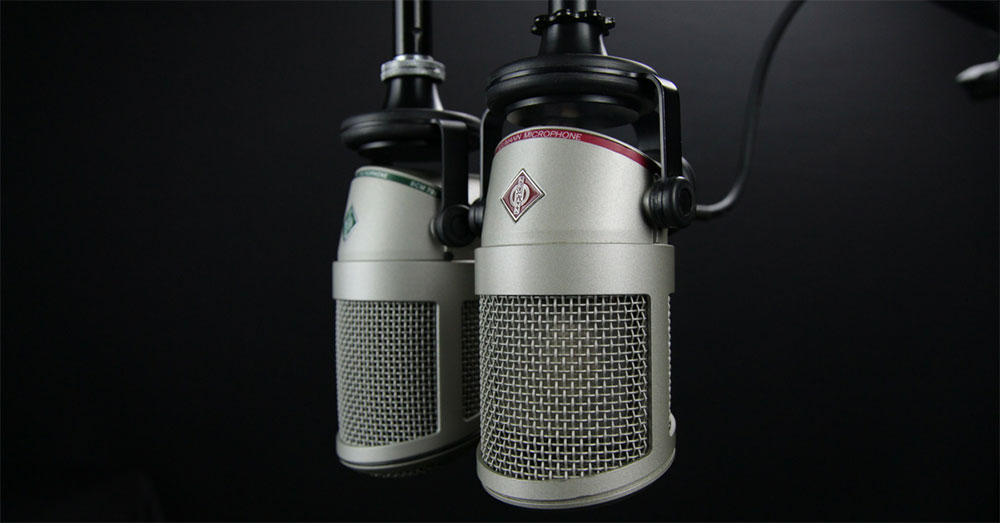 In the past few years podcasts have increasingly become an outlet for entertainment, news, sports, politics, music, etc. It seems like everyone is hosting or co-hosting a podcast these days about any topic imaginable. Though most people do a podcast purely from the standpoint of conveying some sort of message, some have parlayed podcasting into a full career in media. A podcast is simply a long form conversation or interview which essentially informs or entertains the listener in some way. They're uncensored so most prefer this format as opposed to radio, which seems to be a fading medium. If you consider yourself a creative thinker, a designer, or developer in some form here's some of the best podcasts you should check out!
Adventures in Design
Adventures in Design is a daily podcast hosted by two graphic designers, Mark Brickey and Billy Baumann. "Adventures" is an entertaining, yet informative gossip show, which incorporates relatable "Shop Talk". Brickey and Baumann focus on people who have successfully fused design and happiness into their professional lives.
The Deeply Graphic Design Cast
If you're looking for a graphic design podcast targeted to freelancers or agency designers, The Deeply Graphic Design Cast by Wes McDowell may be one of the best podcasts for you. Wes is a graphic and web designer from Los Angeles who is characterized as both a serial freelancer and agency designer. He is joined by co-hosts Mikelle Morrison, Nick Longo, Brandon Voss, Kristi Duce, and Sam Cox. Their show is described as the web and graphic design podcast that offers both practical and creative design advice you can use. The creative hosts tackle relatable design topics and answer listener questions every episode!
Unmistakable Creative
An iTunes Subscriber once described Unmistakable Creative by saying, "If TED Talks met Oprah, you'd have the Unmistakable Creative". The show has fielded over 600 interviews with guests ranging from best selling authors & entrepreneurs to ex-cons. The show interestingly characterizes itself as a place for "wide eyed wanderers and starry eyes dreamers". This is one of the best podcasts if you're searching for diversity of guests and topics. It allows for a wide range of listeners who consider themselves free spirited, rebellious, and passionate humans.
Design Details
Simply put, Design Details is "a show about the people who design our favorite products". Hosted by Bryn Jackson and Brian Lovin each hour long episode while lacking structure provides a casual conversation atmosphere. Their guests have featured a wide variety of different designers who specialize in UX, visual design, product design, game design, etc.
Developer Tea
Developer Tea is a unique podcast because of the length of each episode. This is a podcast that you can literally listen to in about ten minutes. On your lunch break, on your commute in traffic, or while washing dishes you can be informed about development and manage time simultaneously. The show is hosted by Jonathan Cutrell, a developer who and director of Technology at a company called "Whiteboard", in Chattanooga, TN. Jonathan says that he wants to help designers "level up" and achieve their goals.
Let's Make Mistakes
If you scour the reviews online, you will see conflicting opinions from the listeners of "Let's Make Mistakes". Another podcast that frequently lacks structure and often goes off on tangents, the hosts still discuss design in an effective manner. Though there may have been a few changes in the co-hosts Mike Monteiro is a main stay and fan favorite. An opinionated voice on the show provides a great balance to his two counterparts in whatever creative topic they decide to discuss in each episode.
Design Matters with Debbie Millman
In 2005, Debbie Millman created a radio show called "Design Matters". Though it started as a small idea surrounded by a great vision, the show has progressed to be a staple in one of the best podcasts for community. Millman saw the show as a great way to interview some of the designers that she admires most and ask them everything that she ever wanted to know. Millman is not just a podcaster she also made history by being the first design podcast to distribute episodes free on iTunes. 200 episodes later, the show has gained awards, recognition, and critical acclaim and has grown exponentially since 2005.
Design Guy
If you're looking for structured, condensed design principles explained to you, Design Guy podcast is the place to look. Even though the show is focused primarily on graphic design, the listener can still gain useful general design information from these "timeless principles".
Boagworld
This particular web design podcast, Boagworld, is hosted by British UX designer Paul Boag, along with Marcus Lillington. If you are looking for an informative show that tackles all things web design, this may be one of the best podcasts for you. They have been joined by a diverse cast of guests over the show history, and always provide a unique take on the design field. If you're looking to shake things up a bit, while gaining valuable information this is the podcast to check out.
The Creative Agency Podcast
For entrepreneurs/designers who are interested in owning or working in the creative/digital agency space you may have some questions that cannot be answered from a mere Google search. "Creative Agency" focuses on growing and managing a creative agency. Chris Bolton hosts and interviews a myriad of entrepreneurs on the best practices to staying afloat in the agency space. Check it Out!
Interview With Interior Designer Taylor Spellman, Host Of "Yours, Mine Or Ours"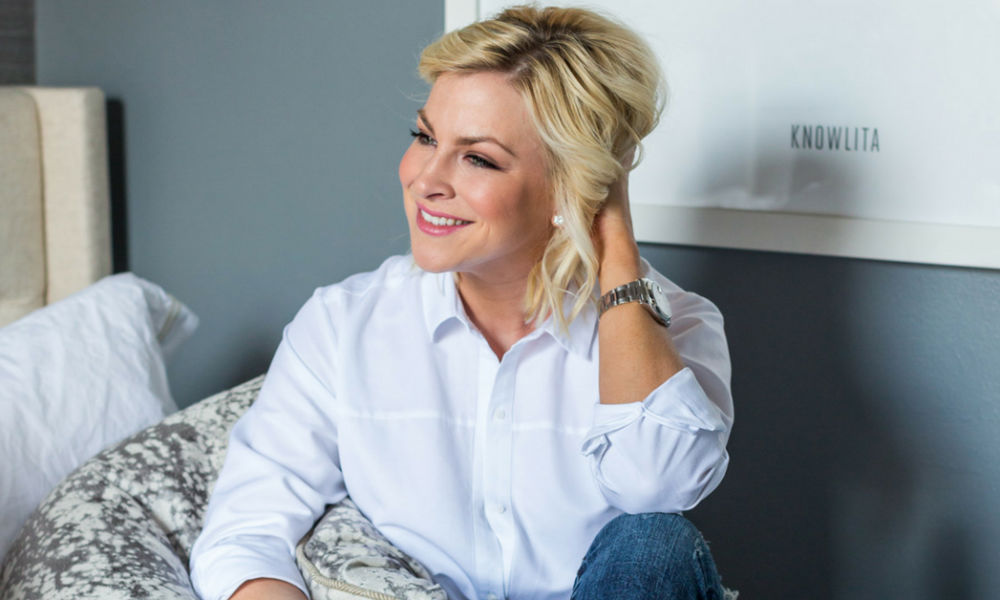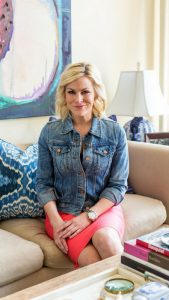 Transforming from dancer to interior designer, Taylor Spellman is as creative as they come. Taylor is a recognized interior designer and staging expert in New York with a portfolio of multi-million dollar clientele, including Ryan Serhant of BRAVO's "Million Dollar Listing." Her unique style of mixing high end with treasures from Goodwill has earned her a position as host of BRAVO series "Yours, Mine Or Ours" alongside real estate agent Reza Farahan. Her firm TSNY handles 30 million dollar's worth  of real estate daily. Because of this, Taylor Spellman manages the best team possible including Vice President, Lana Ataman, and Lead Designer, Jacqueline Leung.

Taylor Spellman works with finesse. Her sense of humor and bright personality shines through in her work and as a host for "Yours, Mine Or Ours." She takes care of her clients by personally taking the time to learn about their lifestyle and how interior design can elevate their lives. During the design process, she gets deep into the nitty gritty, overseeing each stage until completion. Her Instagram and Twitter is flooded with pictures of her projects and bits of advice for aspiring interior designers. Taylor Spellman talks to Owner's Mag about TSNY, design strategy, and being the host of "Million Dollar Listing".
How did you build a business around interior design?
I built a business around interior design by capitalizing on a niche in the market. When I started, no one was doing interior design just for bachelors. I felt strongly that it was strongly due to the fact that there wasn't a service being offered versus there being a need for it. I became known as doing interior design for men, and that gave me a competitive edge and people found out about me quicker, and ultimately word of mouth lead to more clients and a full blown firm.
What are some key factors you think about when designing a room?
How does this person really live?

How do you maximize the functionality of the space?

How do I bring my client's personality into the space to make it reflect who they are and make them feel very much at home?
When do you consider a room "done"?
Accessorizing. People often lay the groundwork but then stop after they have their coffee table, rug, and couch… but a layer of décor delivers the personal touch that make the home feel like you.
What is your average day to day like?
I would love to tell you that I get up and do yoga and relax, but in reality I hop up, get the biggest coffee possible and get going. It is a beautiful and hectic madness. I like to spend the majority of my day on-site with my clients and projects. Sometimes I'll be in a client's living room painting custom artwork, sometimes I'll be running around coordinating contractors and electricians to make sure everything is on point. I am extremely detail oriented so every single piece of the puzzle matters to me.
How has hosting a hit TV show influenced your lifestyle?
It's been interesting because I've been very hard at work for the past ten years, hustling, and trying to make a name for myself. And this show has definitely shifted things over the hill. Needless to say, I don't know that I'll ever get over getting recognized. That is something that will always be crazy to me.
What do you look for in a team?
First and foremost I think about work ethic. Is this person willing to work really hard and put in the hours, and be dedicated? Second I think about one's ability to think outside the box. Interior design and staging change by the second, and there's really no formula, so I need my team to be able to really think on their feet. And that's easier said than done.
What was the biggest challenge since starting your business?
My number one challenge has definitely been to 'stay the course'. There are so many things that come up that really make you truly believe you're on the wrong path, but if you have enough conviction, dedication and talent, then you just need to remember to stay on track and you will find success.
What is your favorite moment of 2016?
Watching the first episode of 'Yours, Mine or Ours' air. It was a very full circle moment for me, getting to see the fruit of my work come alive in a completely different format.
What are some tips you can give to aspiring interior designers?
Figure out what your unique selling point is. Is it your style, your personality? Is it your ability to make clients feel comfortable enough to use their own aesthetic in the place? Figure out what makes YOU unique and run like hell with it. Never stop.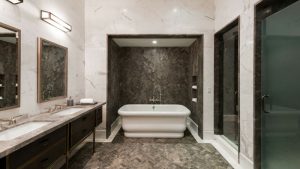 Foot Cardigan Taking Socks One Step Further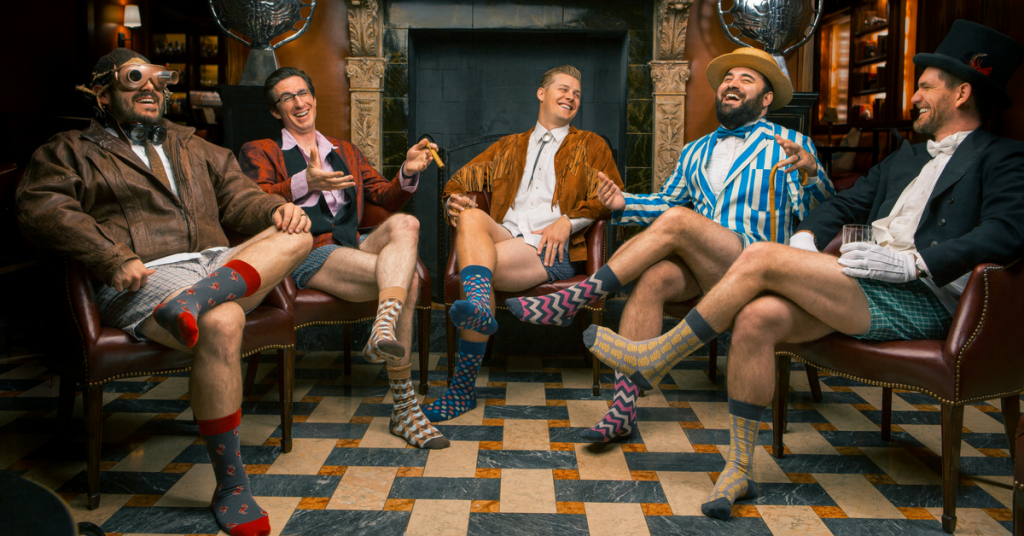 Seeing packages in the mail is probably one of the most underrated and exciting things that happen to us in our digital world. You may know them as the guys on Shark Tank that ripped off their pants.

Foot Cardigan

is a sock subscription that sends you random socks once a month. From holiday themed to socks covered in sushi, be sure to be surprised every time. Their fun, colorful

Instagram

feed is a small taste of what you will receive. We interviewed the founder of Foot Cardigan, Bryan Deluca, about how the company got to where they are today.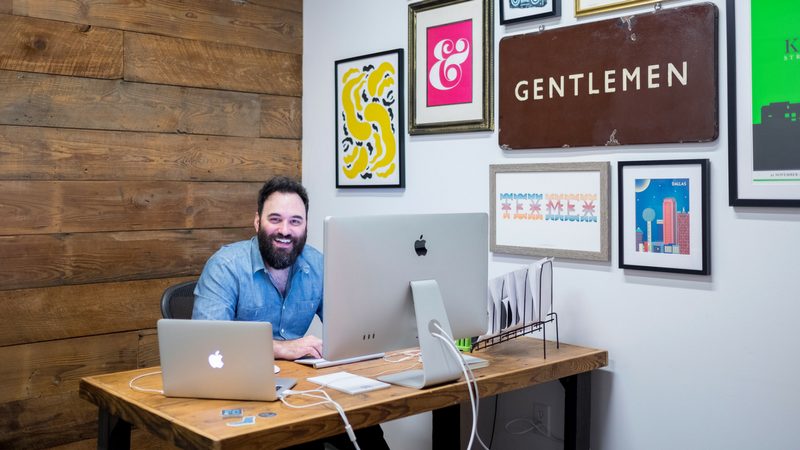 How did Foot Cardigan get started?
We fell in love with the subscription model after seeing that viral Dollar Shave Club video in 2012. Socks are a commodity so we knew we had a shot at having some success within the space if we came at it from a different angle, you know, like a subscription. Et voila!
Why socks?
The 'fun, crazy, fashion' sock trend was just getting going, so we kind of were at the right place at the right time. I had a little experience in sourcing so I was able to find our first factories and get that going. But I really loved the idea of taking this historically boring product, like a sock, and making buying/receiving it fun.
What makes your socks different from competitors?
Over the last four years, I think we've created our niche within the larger sock industry. Of course I think our product is as good or better than other brands out there, so when you're competing, you have to make sure there's just a quality standard there, or people won't buy your stuff. But beyond that, we've really separated ourselves with our design aesthetic. The words 'whimsical' and 'fun' are probably the most circulated within our design team. But really, it goes beyond the socks. It's the brand. The tone. It's unique to our industry.
Describe your subscription service.
Most people don't think about buying socks until they have to. They've got holes in their current ones, so now they've got to go to the store to buy new ones. It can be a hassle. But with Foot Cardigan, we give you something you need (socks), and we give you an experience you wouldn't expect for such an historically mundane product. You get a random pair of fun socks in your mailbox every month. You don't know what you're getting until you open the package. That's one of our customers' favorite things about us. We make the decision for them, and they get the surprise in their mailbox. No one gets fun mail anymore. And we're proof that people still crave it.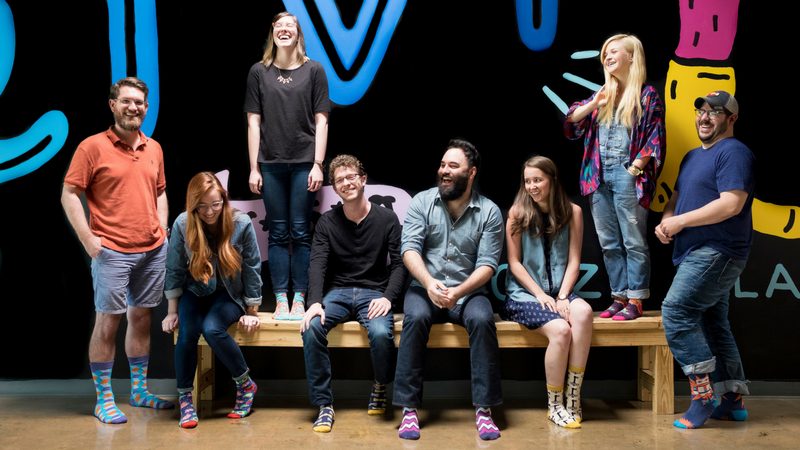 Tell me about your team.
It's really a privilege to work with them every day. They work really hard and are really smart. About half our team is operations and customer service and the other half is marketing/web. It's a good blend of creative people. When I say creative, I don't mean just the designers. We need every position to be creative, with how we respond to customers and how we ship out socks.
Describe your company culture.
It's pretty much exactly what you'd expect from us. Meaning, if you've been to our site or received our socks and you walked into our office, it would make complete sense to you. A lot of laughing. A lot of energy. Whimsical decor. Every person on our team is empowered to do their jobs. And they're encouraged if they make mistakes, because when we make mistakes, we learn and get better. We love taking risks. Sometimes they work and sometimes they don't. We give our team the freedom to think about how to do things better, without the fear of judgement. That matters.
How has being on Shark Tank and HSN affected your business?
The've both been really great. Both are experiences that you never expect to happen, but when they do, you're kind of like 'WHAT?!?! Did that just happen?' But yeah, our business greatly benefited from both experiences.
Do you plan on expanding your product line?
I'm so excited about this. Over the last four years, we've launched four products. In the next 12 months, we have plans to launch almost double that.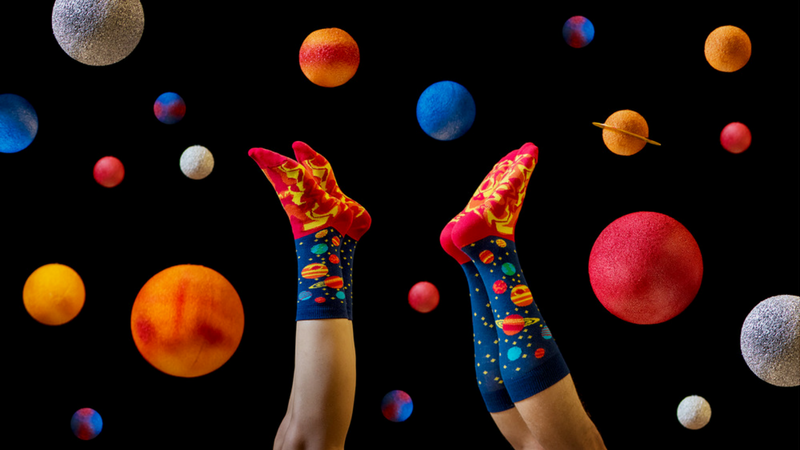 What inspires you?
My family. They are my rock. My three-year old doesn't care that I was on Shark Tank and she doesn't care if I had a challenging day at work. She just wants daddy to cuddle her and play Candy Land. That's really refreshing for me. I thrive off seeing my friends succeed. I have a lot of friends in different industries that are so damn good at what they do. When they have victories, we celebrate, and when they fail, we cry. Being around people who challenge themselves to be the best they can at what they do. That gets me every time.
What is the biggest lesson you've learned so far?
To soak in every single moment of this ride. I find moments every single day to be thankful. I often find myself saying 'I can't believe I GET to do this every day.' Because I'm not guaranteed this will last forever. So I'm going to enjoy it while I can. Tomorrow, the world could decide that socks are terrible inventions and we're going barefoot, and we'd be done. Unless we made socks that looked like people were barefoot....I'll be right back....
What are some obstacles you've come across?
Growth. While it's really exciting to be growing, it's also really challenging. 2/3 of our team have been here less than a year. We've had to create things like an organizational structure, training, etc. Navigating inventory management with our model can be tough, but we're getting there. Oh, and things like at the beginning when we had to figure out how to tell people to buy something that they didn't know was a thing. That was strange.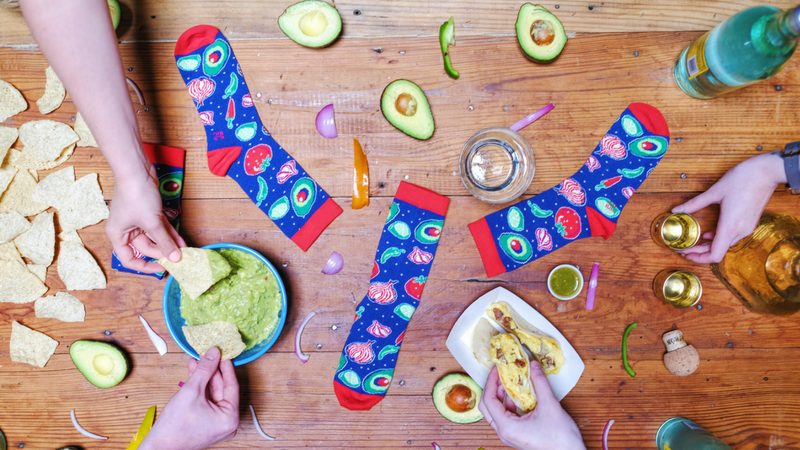 What was the proudest moment for Foot Cardigan?
It had to be the first customer who bought a subscription that none of the co-founders knew. We went ballistic over the fact that someone who wasn't obligated as a friend or family member bought a subscription because they just loved the product. I'll never forget that.
What is some advice you can give to someone building their own startup?
Get over that fear of failure. I see that the most from people. They work on their thing for a couple years and it never sees the light of day. No one will ever care about your thing as much as you do. We had the idea and launched in 2.5 months. It wasn't the best first site, but it sold sock subscriptions. We tweaked it from there. So yeah, just get your thing out into the world. Don't waste time and money building something people don't want. The sooner you push it out there, the sooner you'll know if it's going to work or not. That's invaluable.
Sticker Graffiti Artist El Toro Stuck On Philly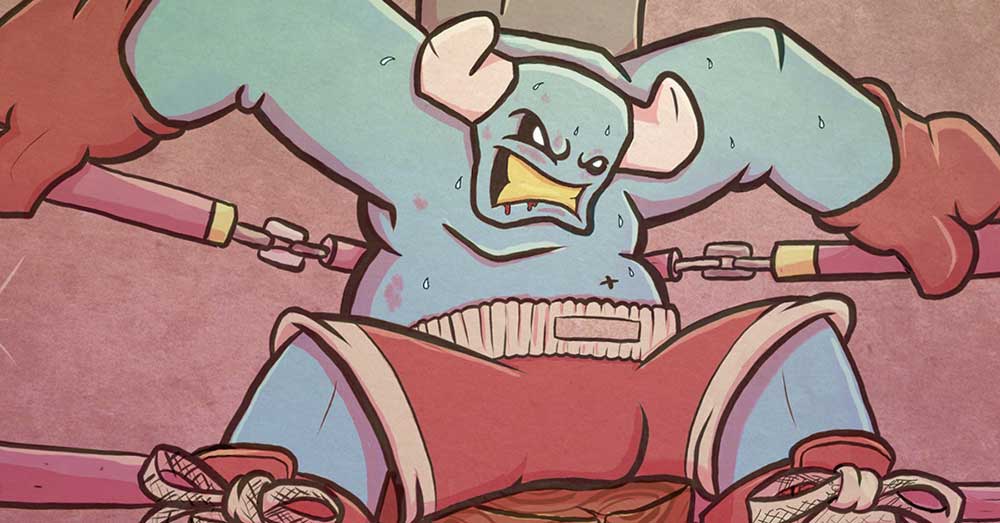 Graffiti Artist El Toro is a popular name in Philly. If you're traveling in the city of Philadelphia, you might notice the large amount of street art around every corner, particularly stickers. Since the early 2000's, Philly graffiti artist Frost215 has been creating El Toro and posting him everywhere. He is arguably one of the first to pioneer stickering in the City of Brotherly Love along with Bob Will Reign. His presence has been solidified and now creates more than just stickers, including his very own pin that launched earlier this year.

The mastermind behind El Toro tells us about how graffiti has evolved and a few surprises coming up very soon.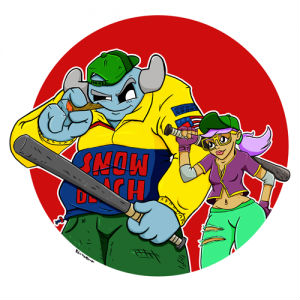 How did it all begin?
I went to Art Institute of Philadelphia in 2001 for graphic design. I was already toying around with graffiti in high school, but coming from a small town in North Jersey I wasn't exposed to the talent and dedication Philly writers had. I was excited to see so much creativity and style oozing from the walls. For 2 years I worked on my craft, studied Philly writers, admired artists from Europe and drew almost every day. I knew I couldn't compete with these established writers in Philly. I knew I had to come up with something unique of my own. In 2003, I read

Shepard Fairey's manifesto about Phenomology

and loved everything it stood for. I remember I was in class, I was doodling like usual, that's where I ended up drawing the very first EL TORO head. As soon as I drew him, I thought of the name and I was hooked, I wanted to draw more of him.
Describe your creative process.
Draw, draw and draw some more. Walt Stanchfield said"We all have 10,000 bad drawings in us. The sooner we get them out the better."
What inspires you?
Everything inspires me. From a phrase I heard walking down the street, the music I listen to, podcasts, cartoons, comics, and pop culture. I try to take a lil piece of everything and then combine it to make it my own.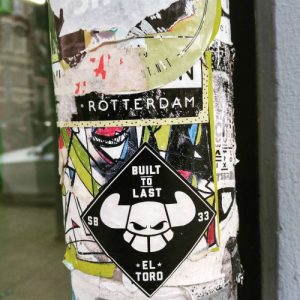 What are your goals?
My goal is to continue to make art for a living with EL TORO like my heroes:

Jeremy Fish

,

Bigfoot

,

Flying Fortress

and

D Face

. They have all made iconic characters that helped them be successful artists and now they just create beautiful works of art for other people to enjoy. I would like to create with that freedom and not deal with any financial responsibilities hanging over me.
How has the street art scene changed since you first started?
The street art scene has grown beyond what I could've ever imagined. With the internet and content being so accessible to the masses, the information on how to do things and how to achieve them has become so much easier. I think I bridge the gap of old and new school. When I was starting out, you really had to dig for street art pics, especially sticker art, in different Graffiti Forum pages around the web.  There wasn't much social media back then. I think my first page was a

fotolog.com

. It was mostly international users, so I got exposed to artists in Europe, Australia and South America in my early years. I wanted to see that same culture, passion and art work in the streets of Philadelphia.
What are some obstacles that you've come across?
There was this one time where a rogue police officer tried to bait me to engage with him online and off. I knew right away to get a lawyer and make sure my civil rights were not being broken while he was taunting me and seizing my works. My lawyer did a great job in protecting me and it quickly got dropped. I even sold some work to my lawyer and his colleagues.  Plus, ended up in the front page of Arts & Entertainment section of the Philadelphia Inquirer. I think I still got a stockpile of those somewhere in my mom's basement.
Who are some of your favorite artists?
I mentioned several above. Those guys are pros and doing their thing. My other favorite artists are my fellow crew members who constantly inspire, motivate and when needed tell the truth about your work. You can check them on Instagram: Bob Will Reign,

UnderWaterPirates

,

slobnoxious

,

deelove

,

Downtimer

,

Revilo.33

,

etorious33

,

phillyticky

,

werms two

,

Old Broads

,

Question Josh
Who would you like to collaborate with in the future?
I'd love to collaborate with Nickelodean, Cartoon Network or Adult Swim. I've always wanted to see an EL TORO cartoon!

What are some of your favorite materials to use?
My favorite piece of tool right now is my red pencil. It's a Prismacolor Col-Erase 20045 Carmine Red. I sketch and doodle so much with these I buy them by the dozens.
What is the biggest lesson you've learned so far?
The biggest lesson I've learned is you have to me be self motivated. No one else is going to pick up that pencil, write that email, pursue that client or send that file. I don't have a team working for me, it's all me. If I don't like where I'm at it's simply because I didn't push hard enough to where I want to be.
What motivates you to continue creating art after so many years?
Creating art to me is like an itch I NEED to scratch. If I haven't drawn or doodle in a while I become a very grumpy person. I also like hearing the reactions of younger artists and how I motivate them to create and pursue art in their own fashion. That responsibility of teaching the younger generation has been instilled in me when I started with street art. I was fortunate enough to be surrounded with several writers that took time to explain what caps I should be using, what type of sticker I need and just explaining history of the craft. I like to repay that back and will answer anything a young artist may need help with.
Why did you move from Philly to LA?
Philly will be forever be my chosen home, but me and my wife had to leave it to get better work and experience for our careers. We miss Philly a ton and try to go back whenever we can. It has this gravitational pull on us.

What are some of your proudest achievements?
One of my proudest achievements was celebrating my 10 years doing EL TORO at Ps & Qs. Before opening the art show, I held a small talk to showcase 10 years worth of work in front of about 90 - 100 people. Seeing the sea of faces looking at me and following my story was very touching for me. Especially seeing my mom, wife, in-laws and friends in the crowd. I remember taking a moment, breathing slowly and really taking it in.
I hear you recently launched an El Toro pin. Are there any other products in the works?
I got something awesome lined up for Black Friday this year that's gonna be black and gold. Can't say anything more than that for now.
How has your life changed because of your art?
I took an interest in art since I was around 7 and it has been dictating my life ever since. Art is like my north star, I knew if I kept following it, I couldn't go the wrong way. It helped me get into college, establish a good paying career, and it even played a part in meeting my wife.
What is something you would like to tell your fans?
Keep creating art that you enjoy. If it makes you smile or laugh, keep pursuing that.

Be Excellent to Each Other and Party On Dudes!